Shoes Shoes Shoes! They are SO much fun to buy and wear….not so fun to store. They are usually thrown haphazardly onto the 'pile' and it's hard to find both shoes – especially when you are in a hurry!
The Problem with Stacking Shoes
Sometimes when people are trying to be organized about keeping their shoes neat, they stack the shoes on top of one another, but often times 3 things end up happening:
Your shoes get dirty really fast because they are on top of one another.
Because they are on top of one another, it ruins the shoes because there is a constant weight on the shoe (can we say deformed shoes?!).
They usually end up falling over anyway because of the unevenness of the shoes.
The BEST Shoe Organizers
One of my favorite ways to store shoes is with these handy dandy shoe organizers! These babies can the storage space you use up in HALF! But before you run out and buy some of these I would suggest a few things first: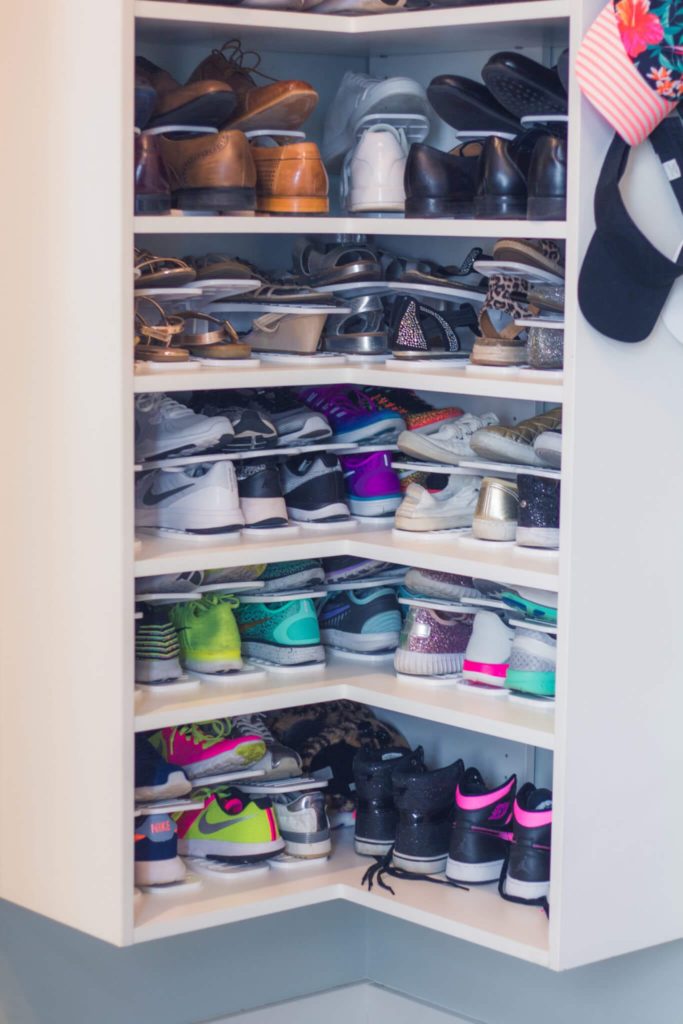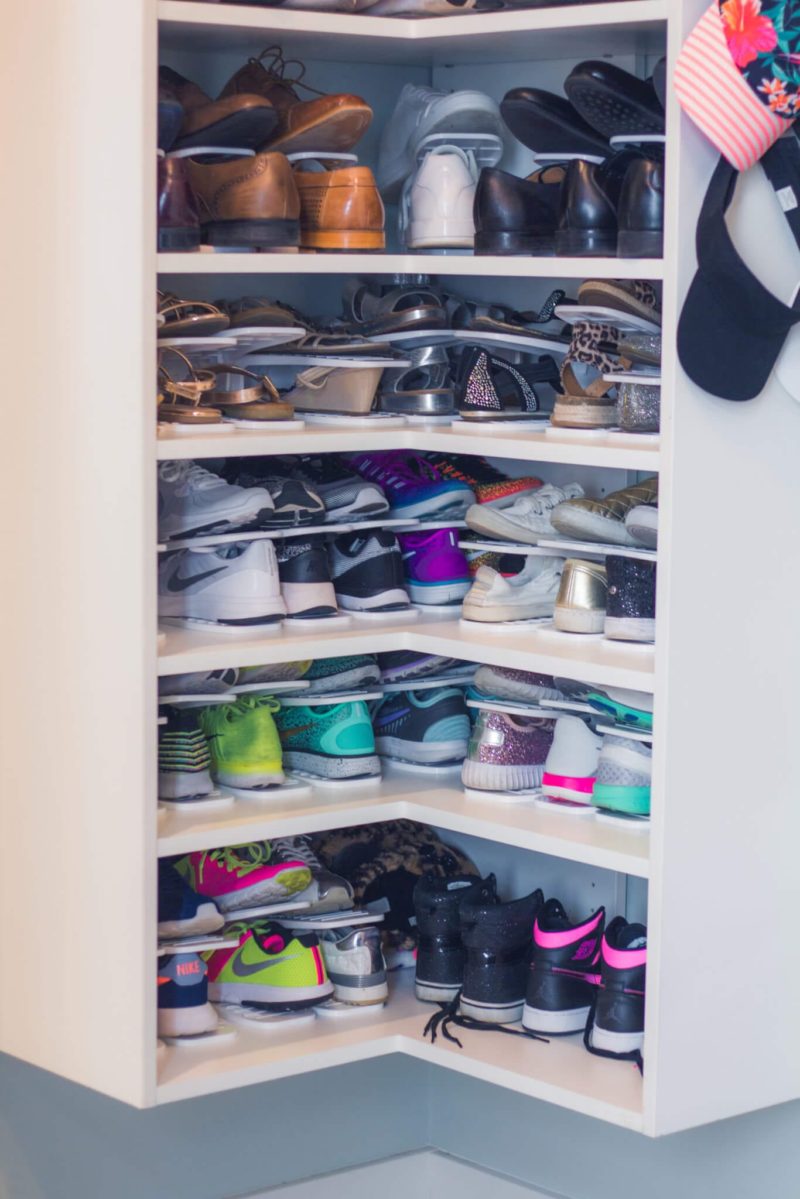 Pull out every last pair of shoes off the shelf.
Find every shoe's mate and set the shoes aside that don't have a match.
Look at each pair of shoes and decide if you really love them. I mean love them. If you love them, keep them! If you don't love them and they haven't been worn in quite some time please just take them to your local thrift store.
Once you have weeded out the shoes you no longer want or use, you can accurately decide how much storage space they will take up and, if you choose, how many shoe organizers to buy!
Budget-Friendly Shoe Organizers
If you are short on space, another fantastic way to organize your shoes is these over-the-door shoe organizers. I have the clear variety as well as the mesh kind and I like them both for different reasons. I like the clear kind for purposes such as organizing office supplies so that you can see all of your products. But I also love the kind that isn't see-through because it makes it seem less cluttered and it makes it look nice. So it really is up to your personal preference and what you are trying to accomplish.
What ways to you like to organize your shoes?