10 Easy Hacks to Decorate Your Student Dorm Room
Your room will most likely be small, and you might not have all the resources if you are a regular student. That is not to say you cannot use all the available dorm room hacks to decorate and make your room the standard by which other college students design their spaces.
The best dorm room hacks will work with the available surfaces and make it easier for you to have everything in the same place without any clutter. We will explore storage space, lighting, and even plants to see how they can change a space for the better.
We share easy tips for decorating your dorm room on a college student's budget.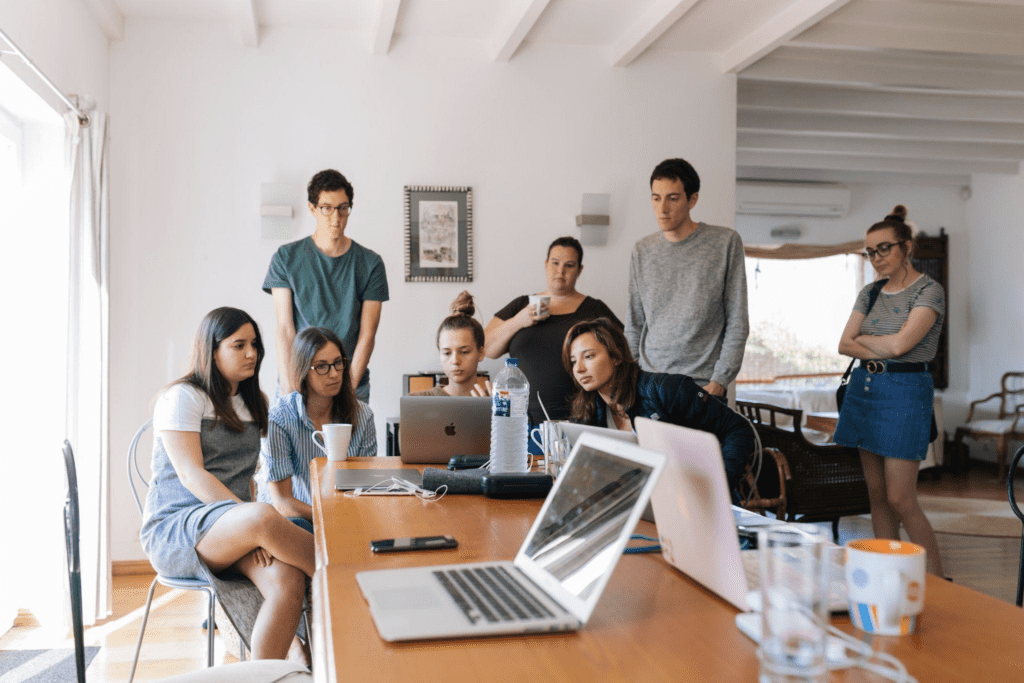 Step Up for Storage Dorm Room Hacks
You may find it hard to spruce up your room when you look at the empty space, which is naturally limited, especially when you have a roommate. One of the ways to decorate a student room is by using bed risers that create some storage. You can place as much as you want under there if you package it creatively.
This alone goes a long way into making a study room more livable as you can now get shelves for books and even a few plants. You could even have some flying bookshelves on the wall that go a long way in creating more spacious areas that will turn your room into a great livable space. It's easy to be done, yet rewarding in the end.

Maximize the Door Space Usage
One of those great but underrated dorm room hacks is the ability to create a shoe organizer behind the door, which would have gone to waste. This easy choice allows you to bring a home feel to the rest of the place as you can decorate the spare area that could have gone to accommodate that shoe organizer made of either fabric or plastic.
The cubies are accommodating, so you can throw in your toiletries there, too.
Take Command of Decorating
A major one in our dorm room hacks is a decoration that should not be on the back burner in the disguise of limited spaces. Good décor that includes fairy lights and sensible furniture will create a home feel in the dorm that we would like you to experience in the time you spend there.
There are rules on using nails on the wall, so you will like to use hooks that work in a related way when hanging a frame and art.
Use Soda Tabs in Small Closets
Cloth hangers take up space in the closet, but soda tabs have been used as the ultimate dorm room hacks in such instances. You will take the tab off the can and slide it on the hanger to set a hole for another pair of clothes. With this, you will only need to find more hangers.

Discrete Air Freshening Dorm Room Hacks
On matters of student hygiene, you may want to use dryer sheets and fans since you are not allowed candles. The dryer sheets contain scents you can dispense using a fan when you attach them using tape.
It brings a nice feel while freshening the air, and you will not violate any rules or privacy policy. This only becomes an issue if you are allergic to artificial scents.
Think Wall Decals for Dorm Room Hacks
These are things that add color to an uninspired white, sterile space, especially the wall. You can choose decals that match your furniture to transform a dull place into a thriving one that speaks to your soul.
They do not need adhesive to stick, so you can carry them easily when moving out or when you simply need a change, and you will do this without damaging the surfaces.
Get Cozy with Throw Rugs for Dorm Room Hacks
Another way to make your room feel perfect and warm is by adding throws of all the warm colors you can get. These are easily available in online thrift stores, so you won't have to break the bank for valuable options.
They are ideal for aesthetics and to protect your feet from the cold, and they will absorb the noise when you move or jump around. They clean easily, too, as all you need is to shake them while outside to get rid of dust and particles.

Grab Some Silverware Organizers as Dorm Room Hacks
They are not just for adding some spice to a kitchenette. They can hold your stationery, too, for better organization. The simple act of organizing a desk will help you find spare surfaces for holding other things. They are inexpensive, too, which is beneficial to learners.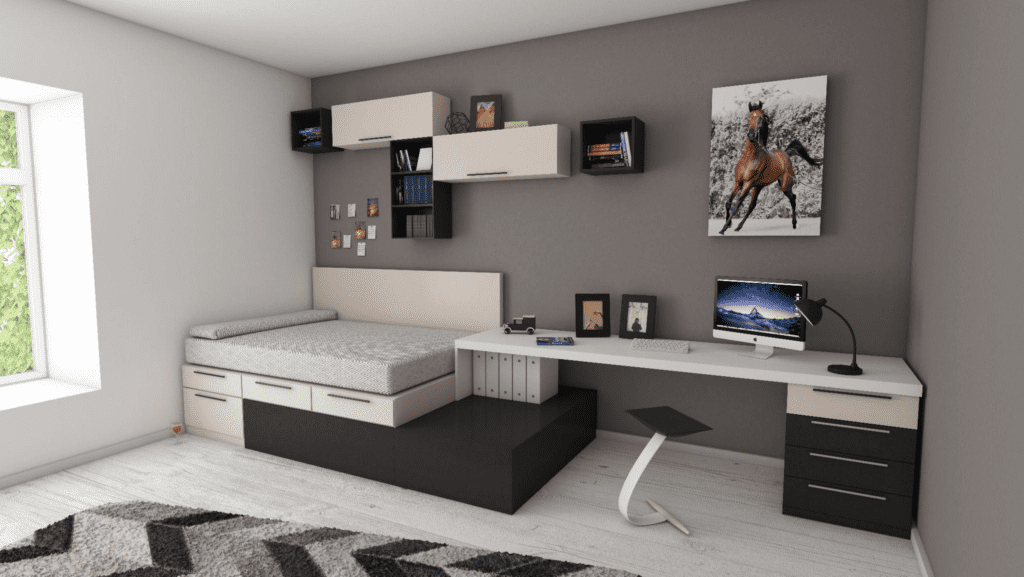 Keep Things in Reach with Bed Caddies
We have more dorm room hacks with these pockets that provide extra storage for the smaller items you may have had to put on shelves. You can leave your books, eyeglasses, phones, the remote control, flashlights, and other tiny knick-knacks here.
Binder Clip Cable Management for Dorm Room Hacks
Few things are more annoying than 7 or so cables lying all over the floor, so you will be wise to manage them with binder clips. You just need to clip one end of the cord to the side of your table, so it runs smoothly and out of the way. You will be making your house neat while reducing the chances of accidents that cords can cause when they lay haphazardly on the floor.
Conclusion
We hope you can apply these dorm room hacks to make your room the home you will be happy to spend your spare time in when not in class or the library. It will not cost too much to beautify your living area since most of what we mentioned can be bought cheaply.
About the Author
Joel Keen is an interior designer, blogger and professional writer from papersowl.com. Joel has a series of blog posts where he writes about turning sterile spaces into masterpieces, along with other topics, to help those who need ideas for decorating their homes. When not writing, he is taking on challenging interior décor projects and traveling to experience different cultures.