10 Unique Ways to Decorate Your Fence
If you're looking to boost your home's curb appeal or make your outdoor space cozier and more welcoming, decorating your fence can help. You have so many options for making your fence more interesting to look at, and you can even add functionality to your outdoor space with lights, candles, garden beds, and trellises. Use some of these ideas to make more of your fence than just a property boundary.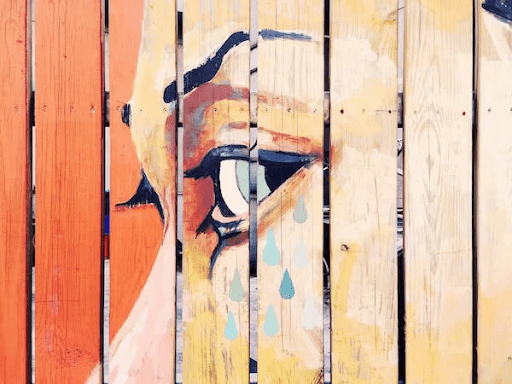 Upcycle Mason Jars into Tea Light Holders
Mason jars are affordable, easy to find, and easy to convert into tea light holders to hang from your fence. The flickering flames of the lighted tea candles will add atmosphere to your outdoor space as you entertain in the evening. Put an inch or so of sand into the bottom of each mason jar and nestle the tea candles down into it. Wrap some wire around the mouth of the jar and create a loop to hang the jars from hooks attached to your fence.
Showcase Potted Plants in Wooden Frames
Round up your old wooden picture frames, give them a coat of paint, and hang them on your fence. Hang a planter brimming with flowers in the center of each frame. Now you have a nice display that doesn't have to take up the whole fence.
Breathe New Life into Old Windows
Hanging an old window from your fence can look charming when framed with hanging mason jars or planters full of flowers. Build a wooden frame around the window with reclaimed wood and use the "window sill" it creates to display a planter, small birdhouse, statue, or piece of pottery.
Build a Bird Apartment Complex
Do you like birds? Decorate your fence posts and gate with wooden birdhouses. Add a birdbath and a bird feeder to your garden so the birds can have some amenities close by.
Incorporate Your Old Glass Bottles
These days, the solid wooden privacy fence is less popular. Today's homeowners are all about using mixed media in their fences. Many homeowners are repurposing bicycles and even bowling balls into fencing material. Glass bottles, like wine bottles and liquor bottles, are easier to come by and can make a really eye-catching privacy screen.
Make Your Fence a Living Wall
It's so easy to turn your fence into a living wall of greenery and blooming flowers. Attach trellises to your fence and plant vining flowers and plants that you can train to grow up the trellises, or install a vertical planter system filled with your favorite green plants. Living walls can freshen the air, cool the surrounding space, and make your outdoor space feel peaceful and inviting.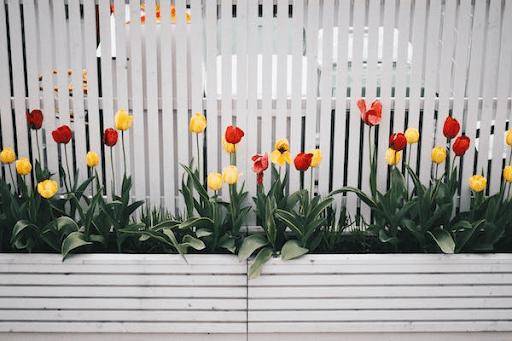 Install Shelves or Flower Boxes
Need some extra room for your herb garden? Attach shelves to your fence where you can display herbs in pots, or hang flower boxes from your wooden fence and use them to grow your herbs in the vertical space.
Hang Mirrors
Hanging mirrors from the inside of your garden fence is a great way to make your space look bigger and brighter. The reflections will give you the illusion that your garden is much bigger than it is, so this is a great tip for homeowners with little garden space. Just make sure you don't hang them where they can interfere with traffic.
Illuminate with String Lights
Most outdoor spaces can benefit from some soft electric lighting, especially if you like to entertain outdoors at night. Run some string lights along the top of your fence to add lighting to your outdoor entertainment space. White globe lights are a good choice for summertime illumination outdoors.
Put in Raised Beds at the Base of Your Fence
Putting raised beds at the base of your fence can draw attention away from the fence itself. Cover the fence with climbing rose bushes. They're coming back in style, and you can get modern hybrids like Penny Lane, Aloha, and Compassion that produce more and bigger flowers and succumb to fewer diseases than your granny's climbing rose bushes. Raised beds are great for growing crops, too, and the fence posts can provide a trellis for vining crops like peas, cucumbers, and beans.
With a few simple decorations on your fence, you can transform your outdoor space and really add to your home's curb appeal. Take the time to upcycle some of your old window frames, bottles, mirrors, or planters into decorative elements for your fence. You'll be glad you took the time to decorate your fence when you see what a difference it makes to your outdoor space.