How to Store Your Hats and Gloves: Hacks to Keep Them Organized This Winter
During winter, we all have to start bundling up, so our closets and mudrooms are overflowing with coats, boots, sweaters, scarves, hats, and gloves. I don't know about you, but it can be a little hard for me to keep all of those bulky and fluffy items organized!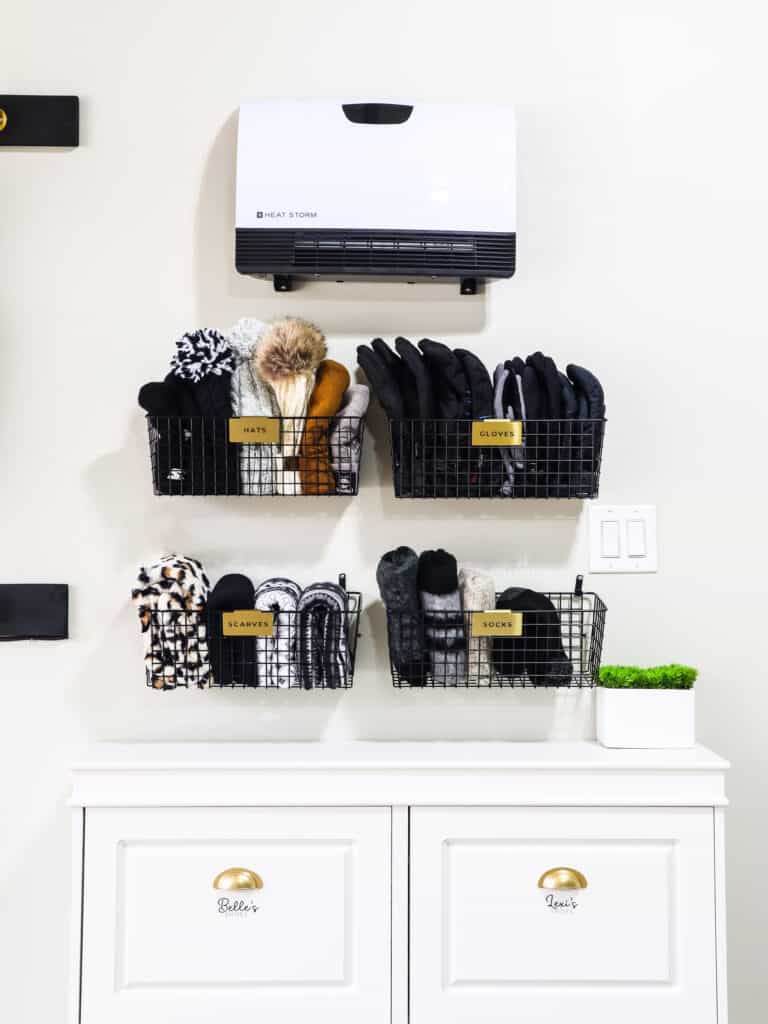 One of the most important things to keep organized during the winter is your hats and gloves. They can be hard to store and it can be hard to find them when you need them if they're just thrown in a pile. So today we're going to talk about some different hacks for storing your hats and gloves and keeping them organized this winter!
How to Store Gloves and Hats
When looking at winter hats or gloves, it may seem like they are impossible to store. After all, you can't hang them up on their own, gloves are basically impossible to fold up, and the different sizes and shapes of the items make them hard to stack.
Luckily, there are some great ways to store winter hats and gloves. Here are some of our favorites:
Use a Shoe Organizer
This is an easy and inexpensive way to store winter hats and gloves. You just need to find a shoe organizer with plenty of compartments for storing individual items. This can also be used to store scarves and mittens.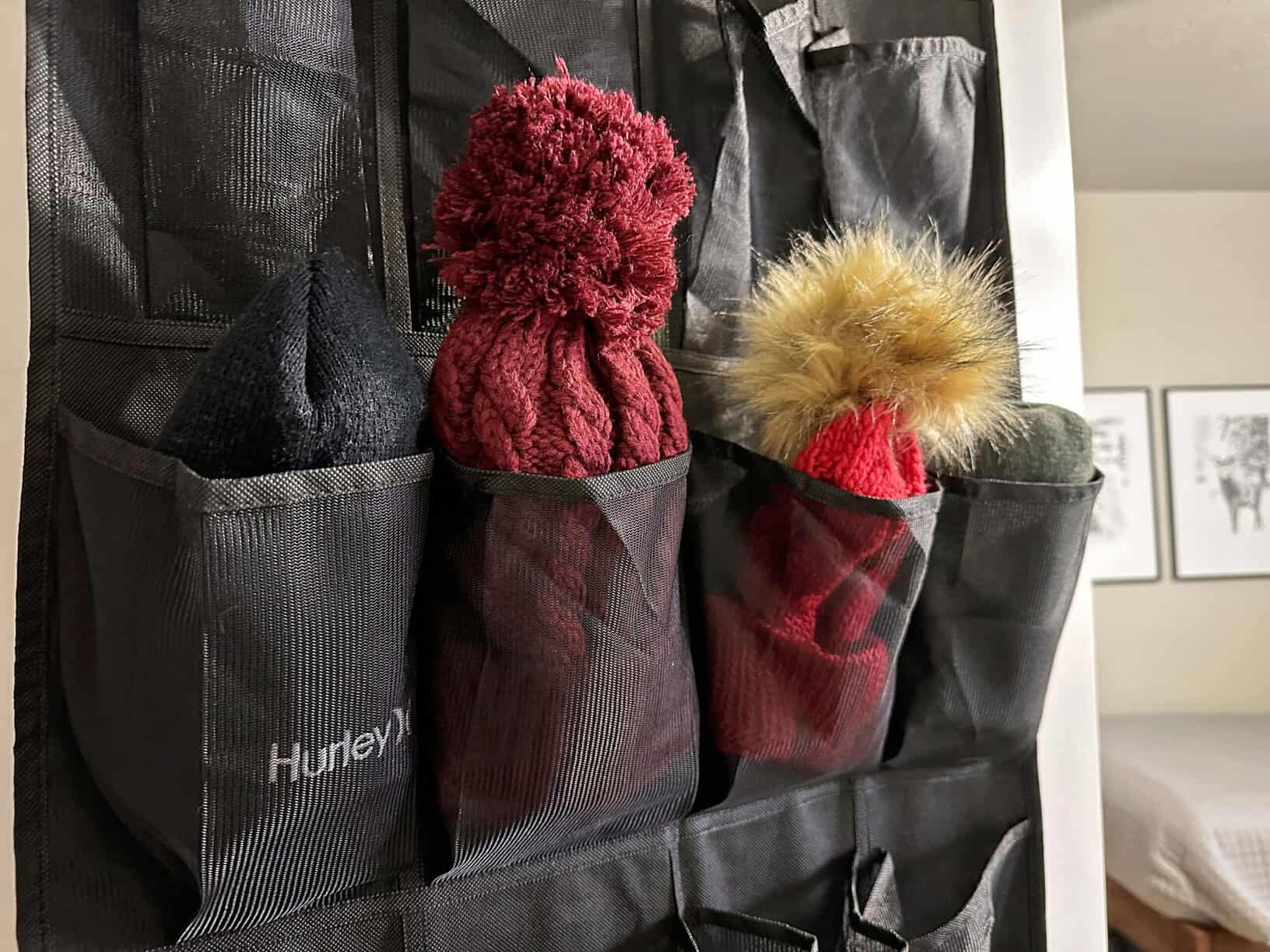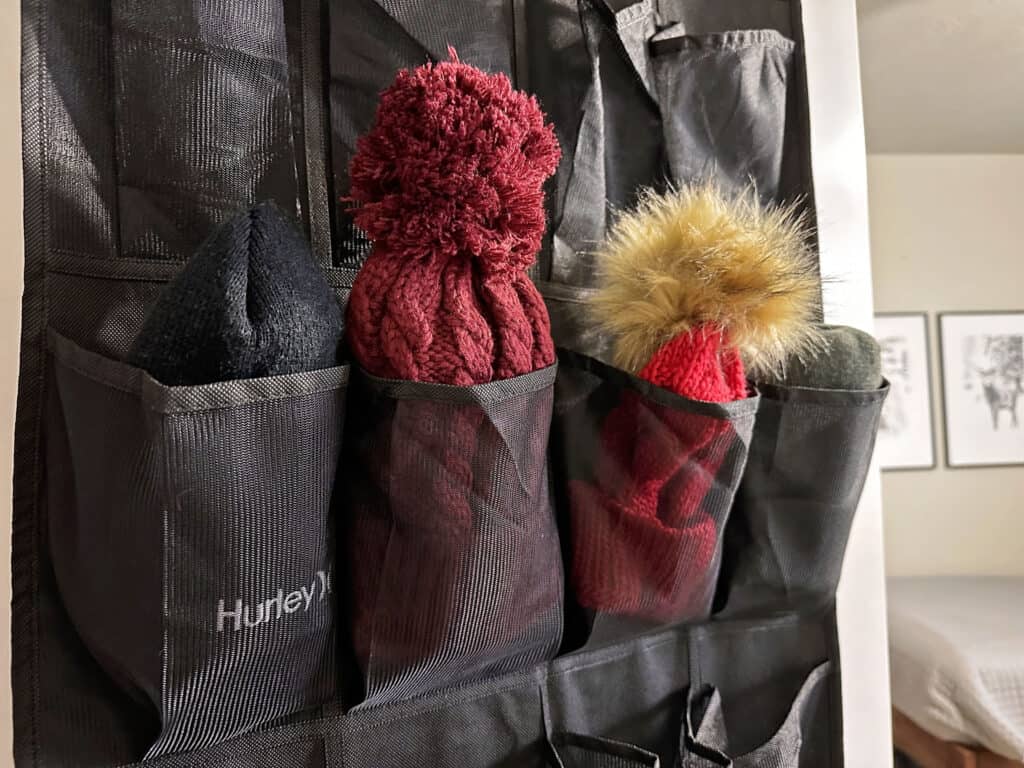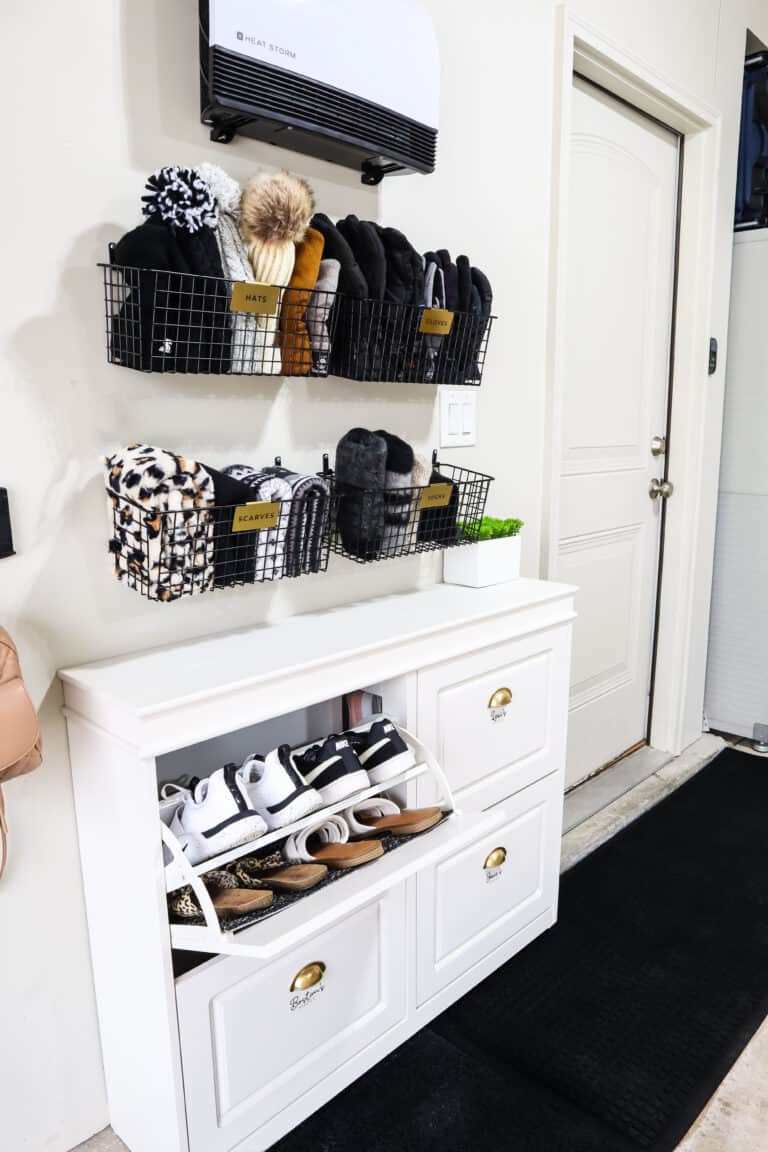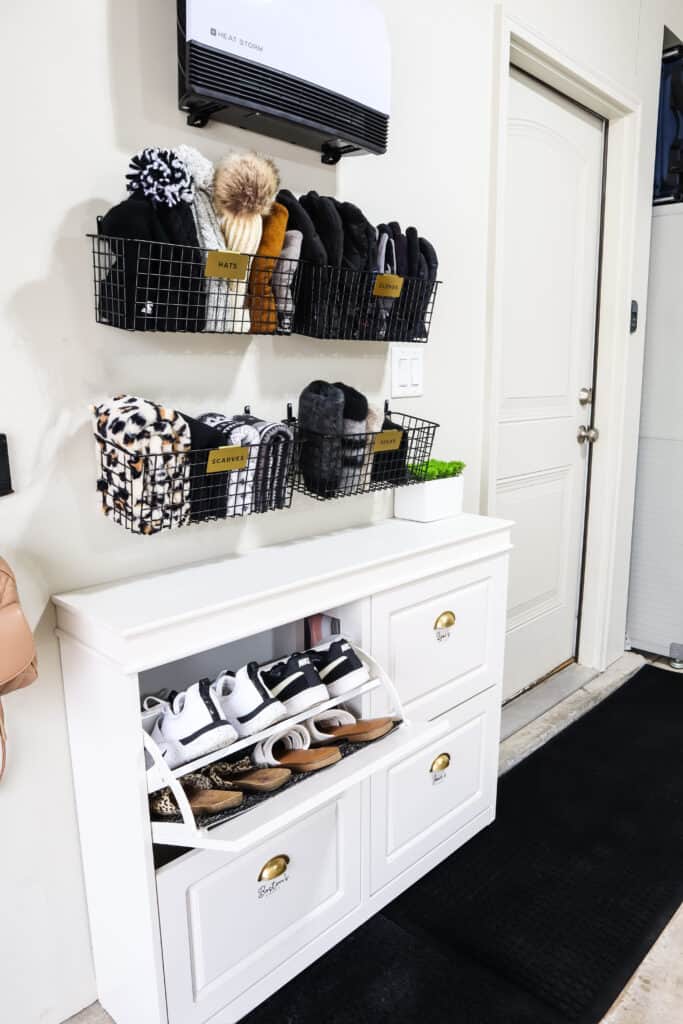 Shoe organizers work great as hat and glove storage (as well as any other small winter gear items) because they can go over the door. So they work really well in small spaces! Just hook them over a closet and bedroom door and you can easily see all of your hats and gloves in the shoe organizer.
Use a Hanging Basket
A basket is a great way to store winter hats and gloves. If you don't like the look of a shoe organizer but want to use hanging storage still, hanging baskets work well for seasonal organizing.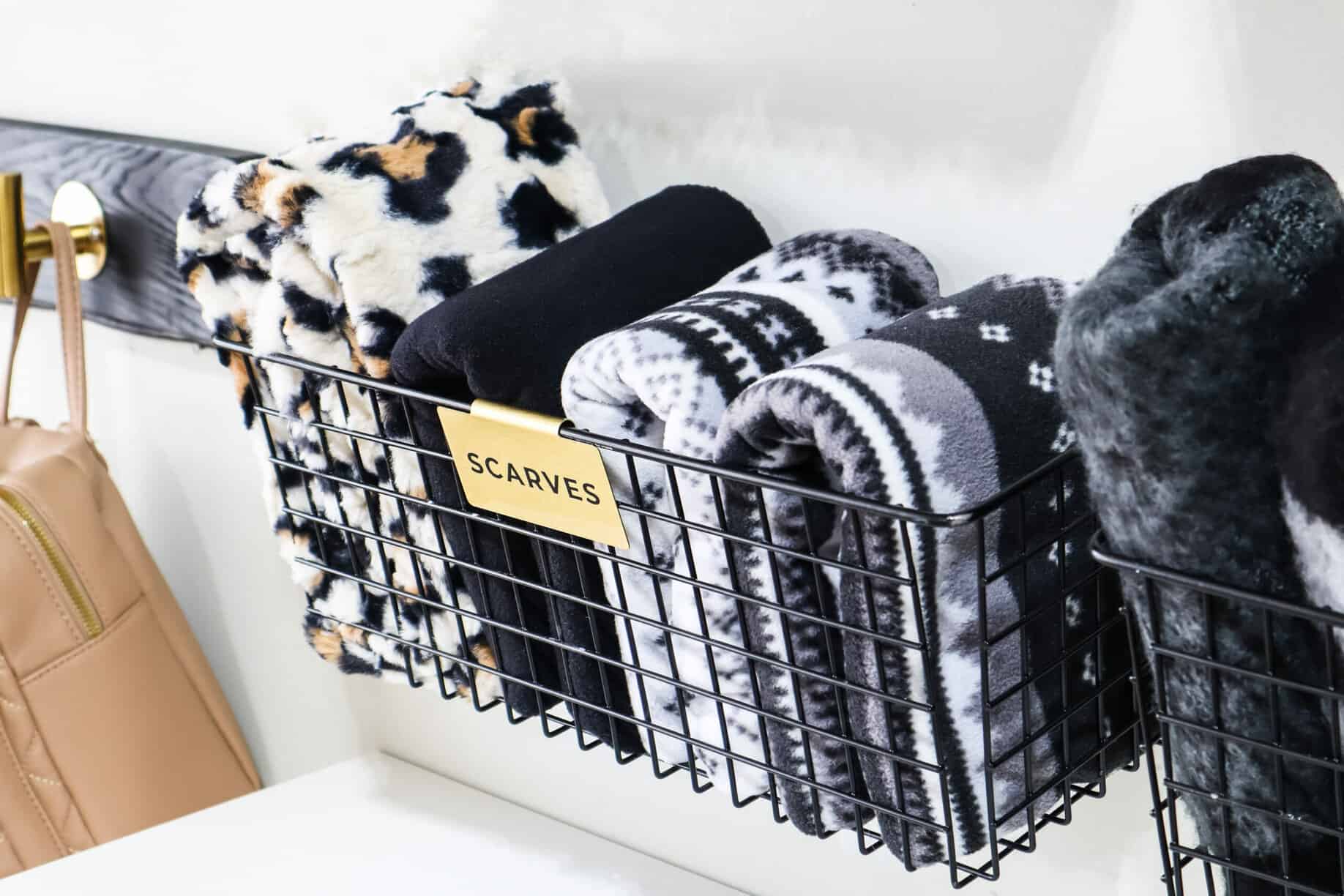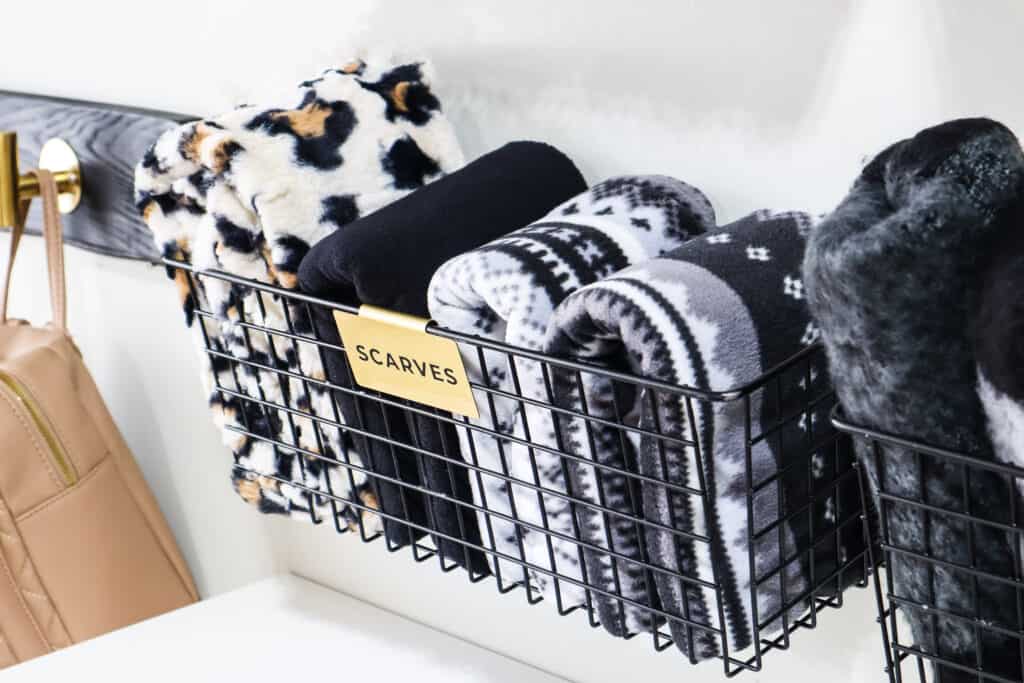 You should be able to find some that fit perfectly over any door or closet space, and it has pockets for keeping individual items. You can also use this basket to store other winter accessories like scarves and mittens.

Get Small Individual Baskets
If you don't have space to hang anything, you can use small baskets or bins for each person in the family to store hats and gloves. This is a great way to separate items and make sure no one's gloves get mixed up.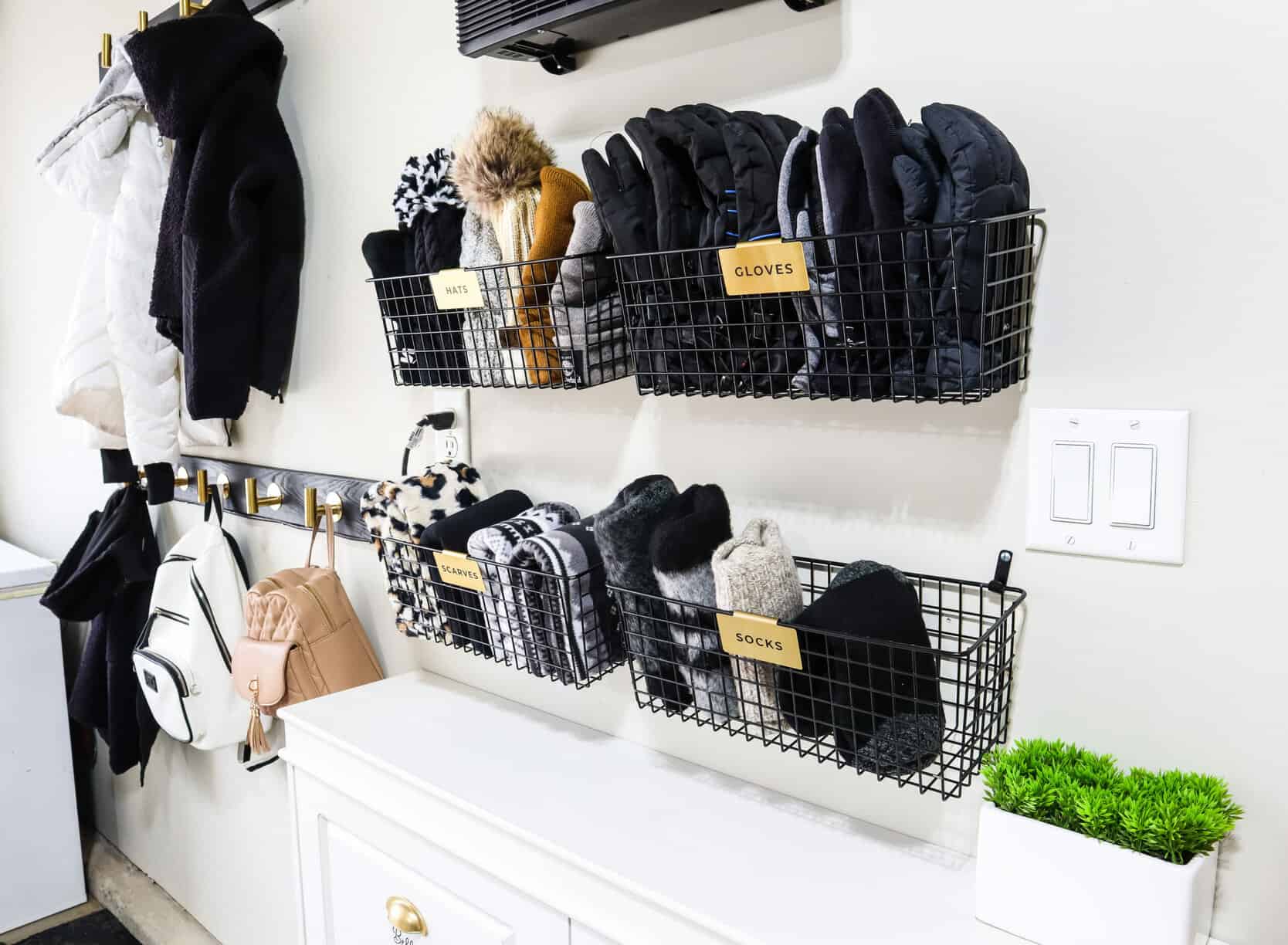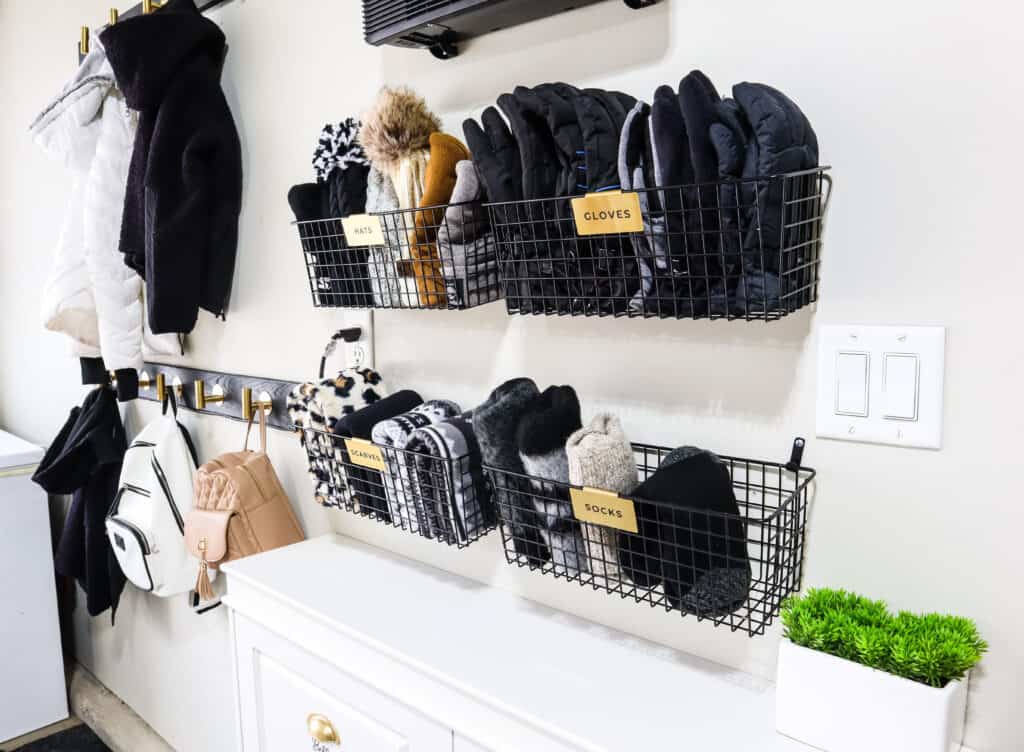 Label each basket with the person's name and assign a specific color for easy identification. Then you can put your storage bins in the closet space where you keep their other winter gear like coats, sweaters, and boots.
Organize Your Drawers
You can also organize your drawers to keep winter hats and gloves in one place. While it can be hard to store hats, gloves, and scarves in drawers since they aren't always the easiest to fold, you can use drawer dividers to contain and organize your winter gloves and hats.
Make sure you don't put any wet hats or gloves in your drawers, however (or any storage, to be honest) or it will cause mildew. Make sure you dry any hats, gloves, and other items before putting them away if they are wet from the snow.
Pack Them in a Storage Bin Under the Bed
If you want to tuck them out of the way, especially in the summer months, you can use a storage bin or two to organize winter accessories. Place everything inside the bins, label them and store them under your bed. This way they'll be easy to find when the weather turns cold again.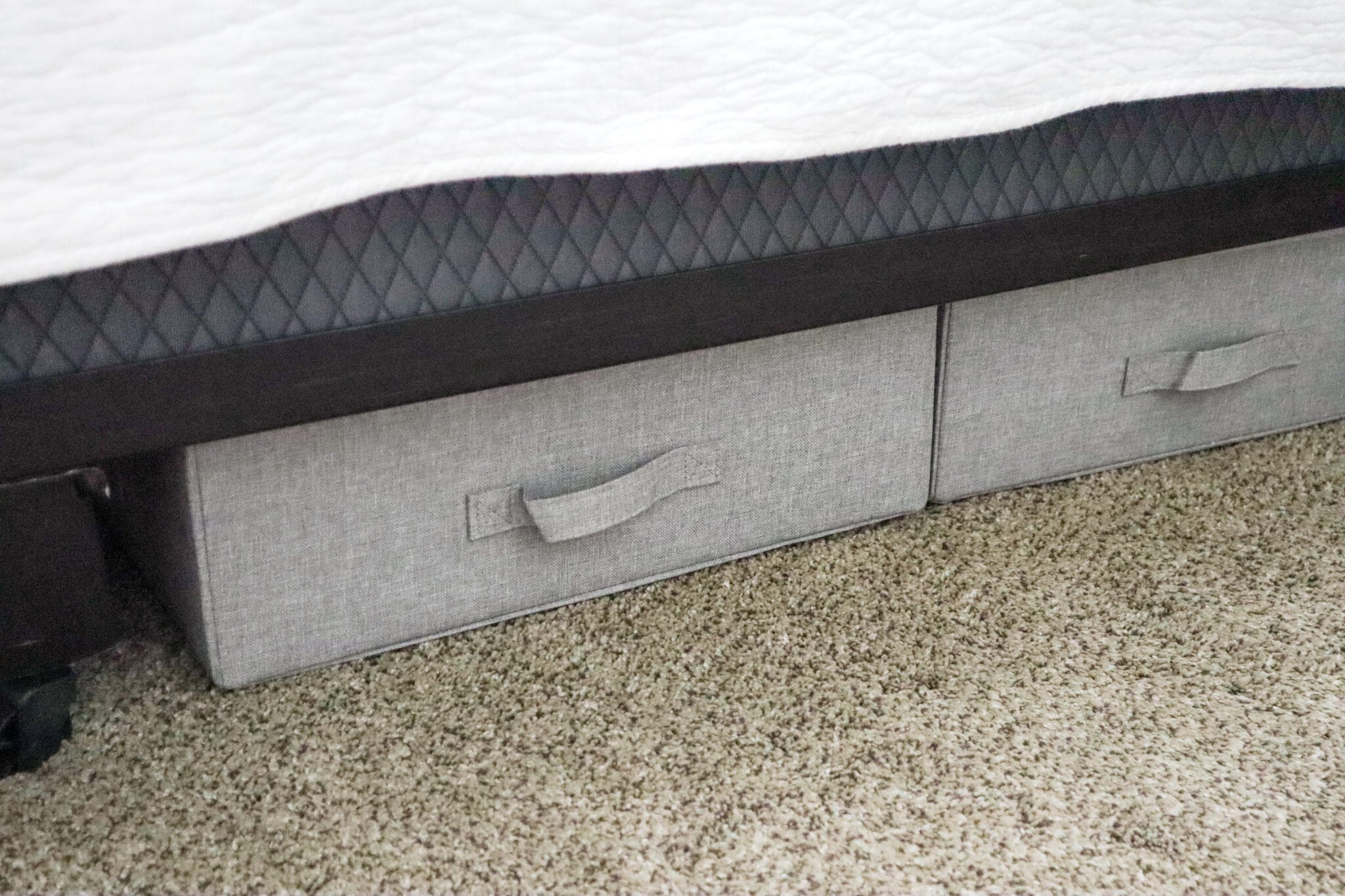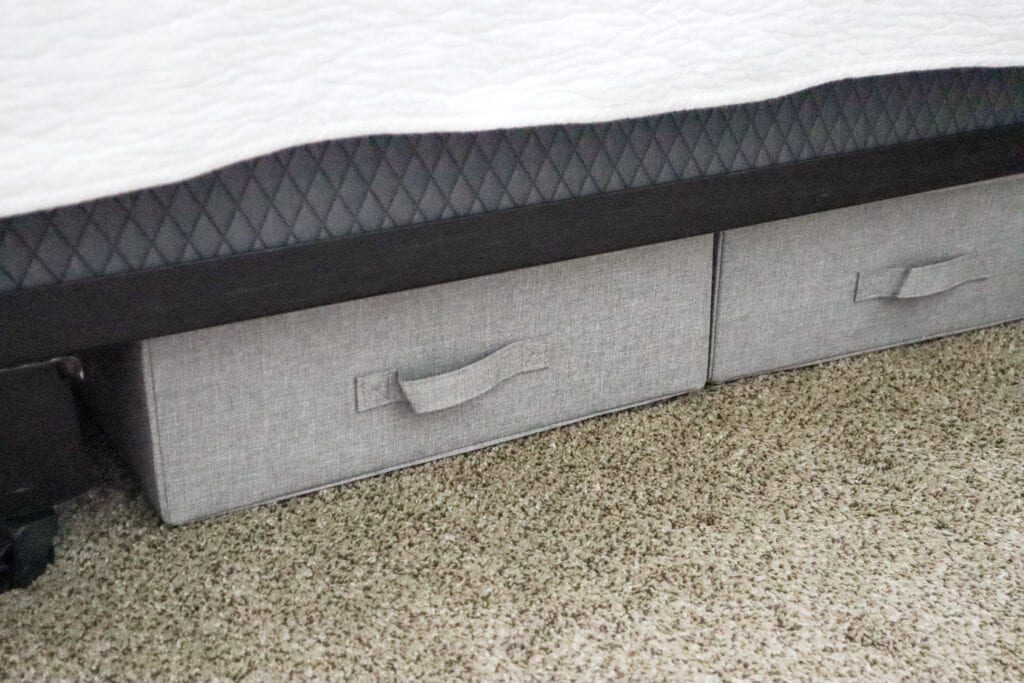 You should also consider investing in water-resistant containers if you plan on storing winter items in damp areas like the garage or basement.
How to Organize Gloves and Hats
After you've figured out how to store your hats and gloves, you'll want to work out an organization system. When it comes to organizing gloves and hats, it's important to be efficient and practical. Here are some of the best ways to organize gloves and hats: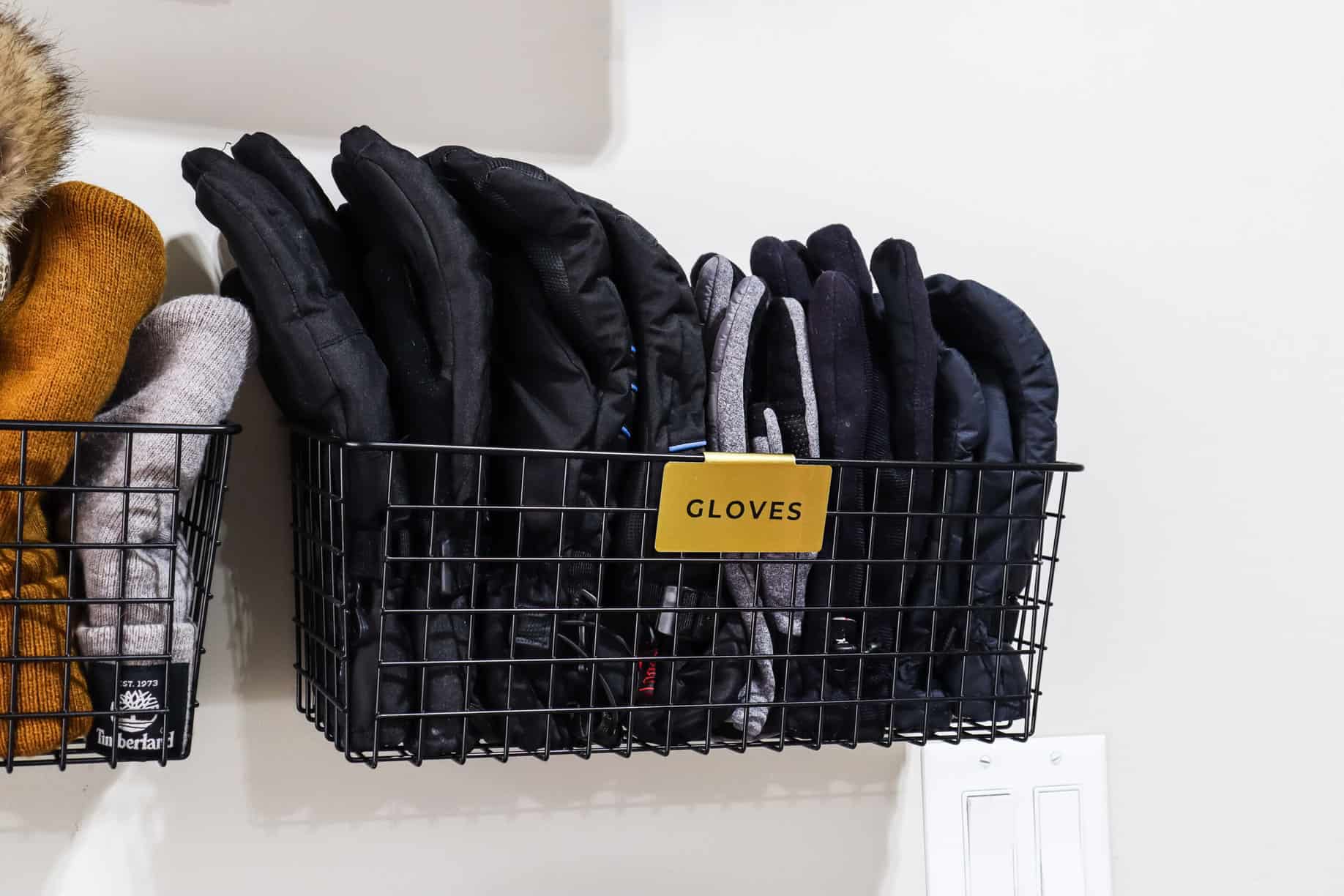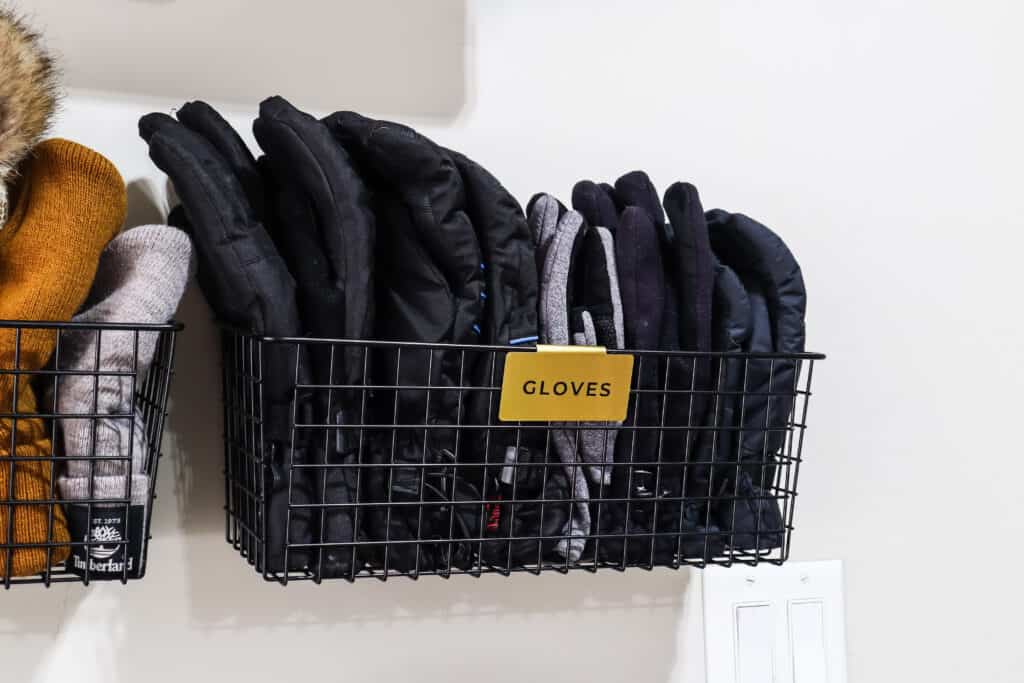 Color-Coded System
You can organize winter gloves and hats by color! Keep them grouped by color so if you're trying to find the perfect item to match your outfit, you can easily find the color you need.

By Type
Organizing by type is a great way to keep hats and gloves organized. Sort them according to type—knit, leather, etc.—and then store them in labeled bins or baskets. This makes it easier to find the items you're looking for without having to search through piles of different types of items.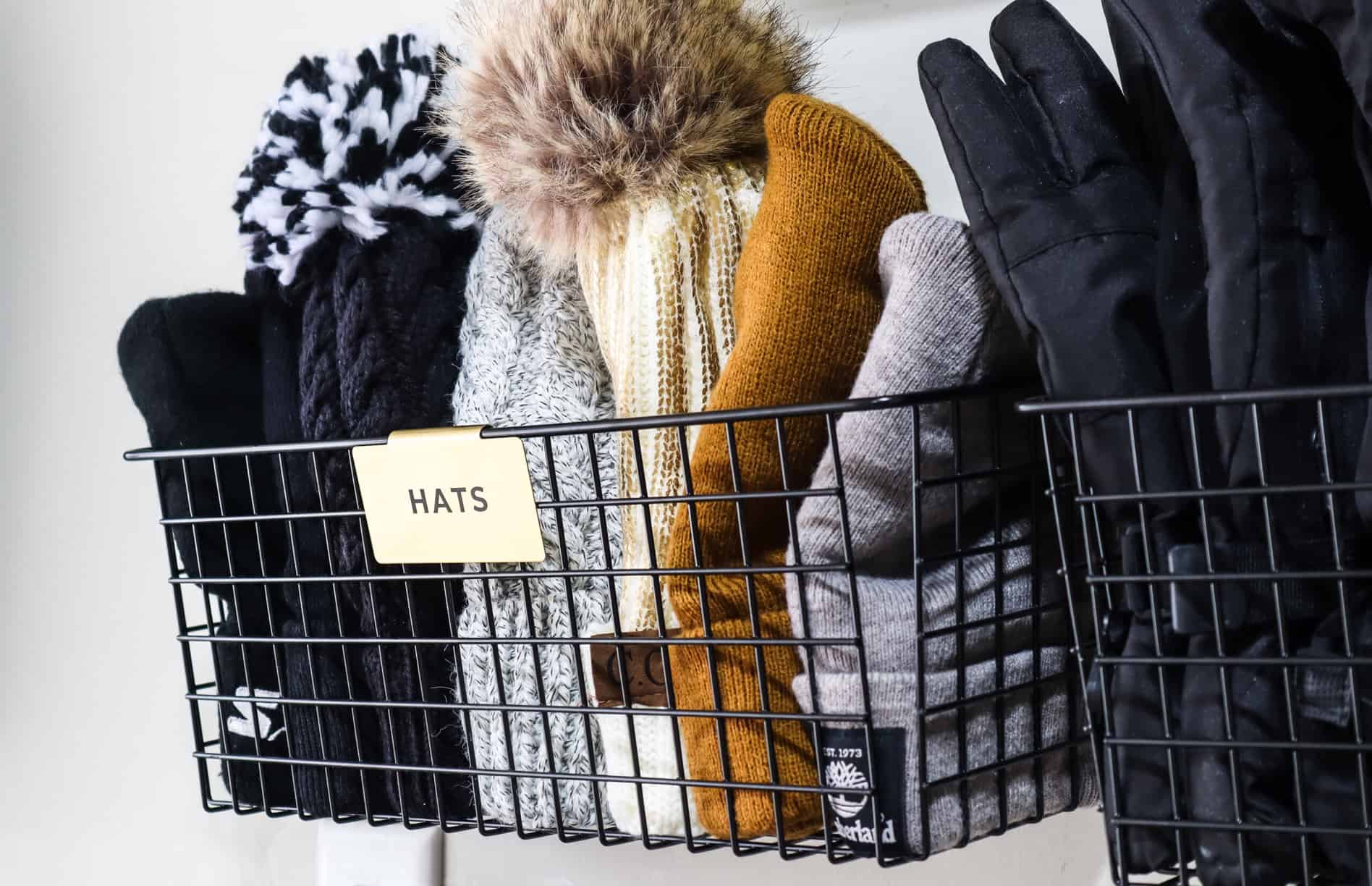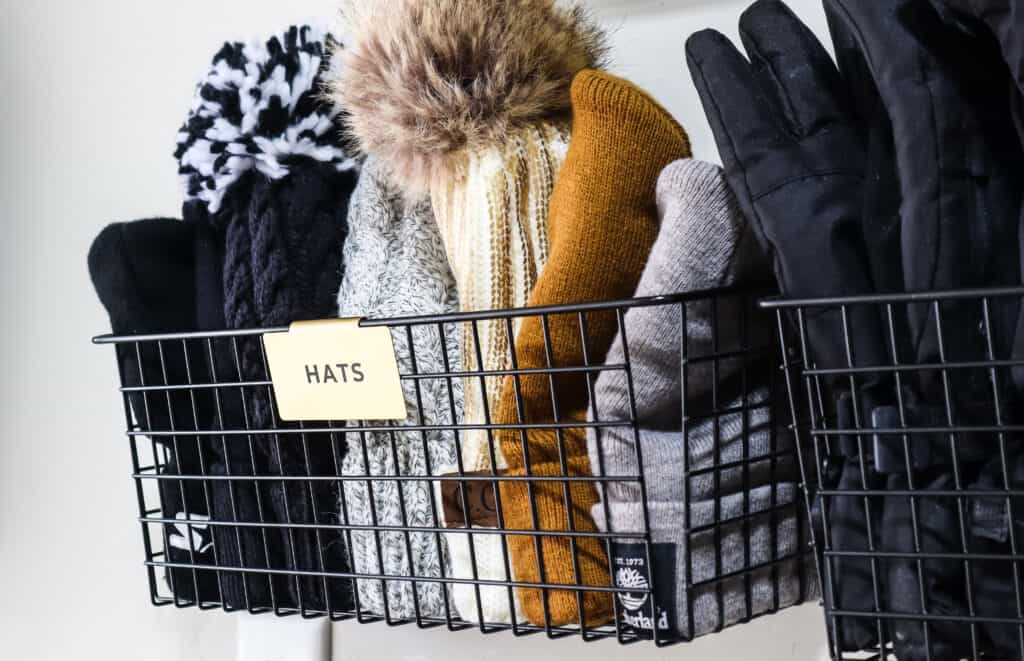 Depending on the occasion, you might prefer different materials of hats, gloves, and scarves, so organizing by type will help you go straight to the type of item you need for any situation.
By Person
If you have a family with multiple members, you'll want to assign each family member their own basket or bin. This helps keep everyone's items separate and organized. You can assign a color to each person or use labels with names on them for easy identification.
By Size
Organizing hats and gloves by size is great for sorting smaller items like baby mittens and newborn hats. Keep the smallest sizes together in one bin, and then move up with each of your kids' sizes.
This also helps if you have younger kids because next year, they will just use the next bin and you don't have to search for things to fit them.
Hat and Glove Storage
Preventing clutter with your winter gear can be as easy as getting a shoe organizer to hang over the door or small storage containers to slip under the bed or set on the floor of a closet.
Don't let the winter season overwhelm you and organize your accessories and gear so it's easy to find everything you need!