How to Store Your Winter Gear: 5 Ideas to Save Space
We might be right in the middle of the cold weather right now, but in just a few months, the snow will melt and it will be time to store all that winter gear. You also might be struggling to figure out where to store all of that gear right now as you're using it!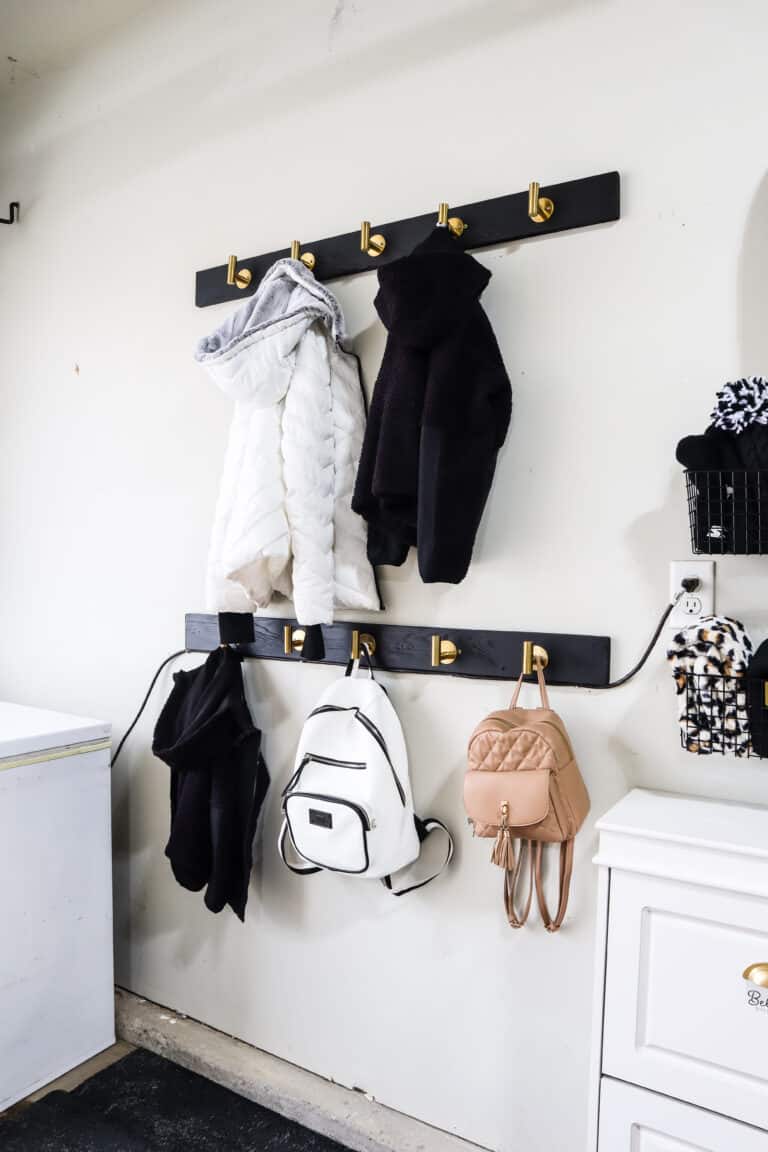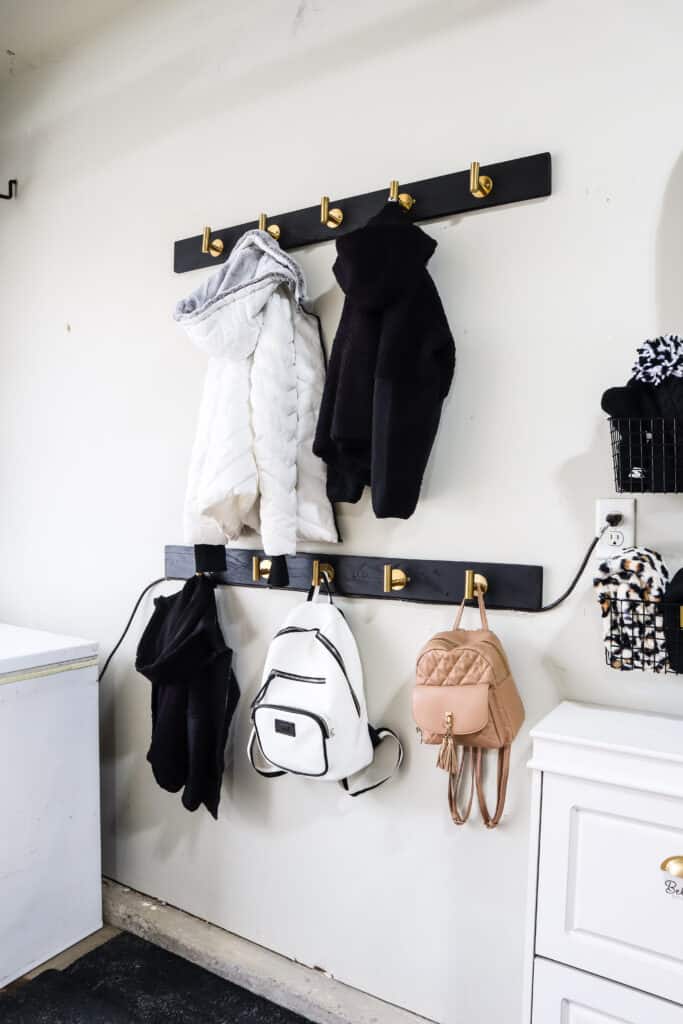 Between big gloves, boots, and outdoor recreational items like ski masks, skis, snowboards, and more, it might be hard to find room to store everything. This blog post will give ideas on where and how to store those items, like under the bed, on pegboards hanging in the shed or garage, and more.
In this blog post, we will give you some ideas on where to store your winter gear. From the attic to the basement, we have you covered!
Winter Gear Storage Ideas
Storing your winter gear can be tricky. It doesn't matter if it's in the middle of the cold season and you're actively using all of your items or it's the middle of the summer and you need a place to store your puma shoes until the next season. Either way, you need to make space for everything!
Here are some of my favorite winter gear storage ideas to make your life a little easier.
1. Get a cupboard or cabinet for a makeshift mudroom.
A mudroom is a great way to store all of your winter items, but you may not have a mudroom in your home. If that's the case, there are a few ways you can add a makeshift mudroom by your front or garage door.
Make your own storage space.
First, you'll need to find a cupboard or cabinet to use as a makeshift mudroom. If you have a coat closet by the entryway with closet space for winter clothing, you can use that for both your winter coats and winter accessories, but if you don't, then a cupboard is the next best option.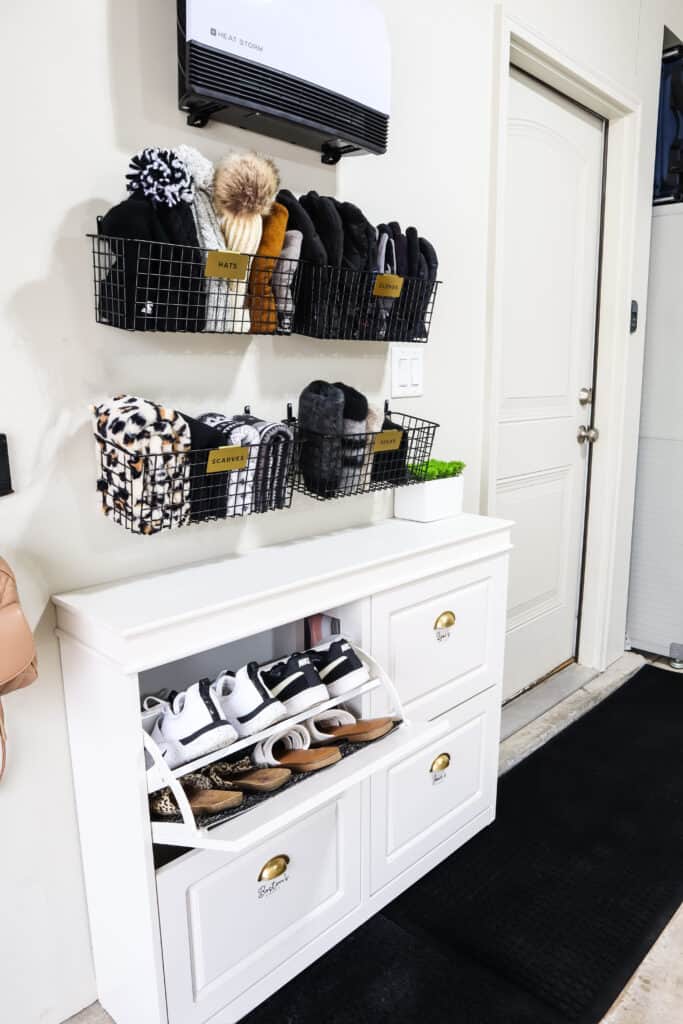 Try to find one that will not only store winter clothes but also winter shoes. Shoe storage can be difficult during the winter season because big winter boots take up a lot of space.
I like to use this cabinet for shoe storage because you can't even tell it's a shoe storage rack just by looking at the outside! It's a beautiful and efficient way to store a lot of your shoes!
Don't be afraid to use hooks and bins!
Use hooks on the back of the door or inside the cabinet/cupboard for coats and scarves. Take advantage of the vertical space and keep items off of the floor.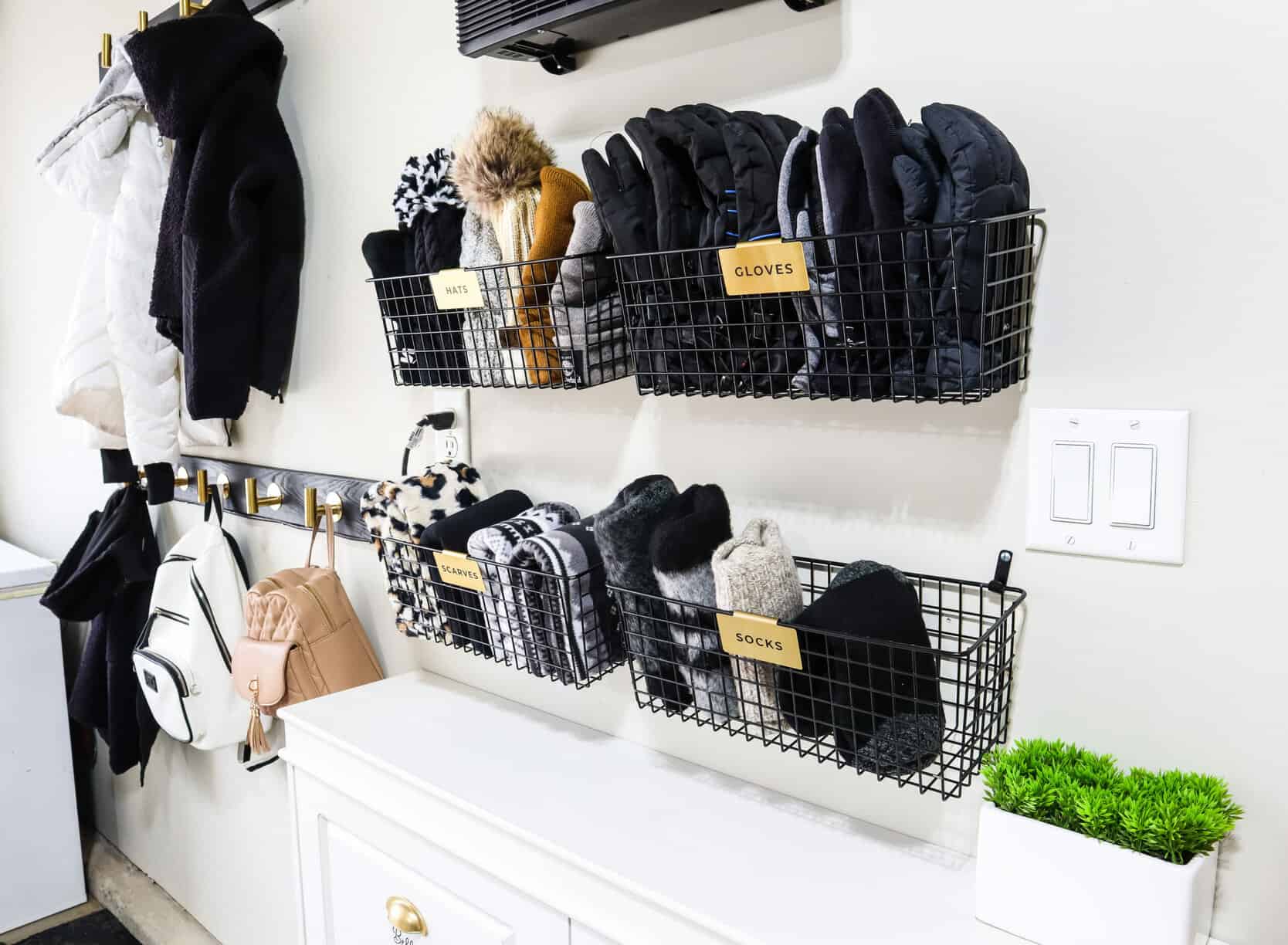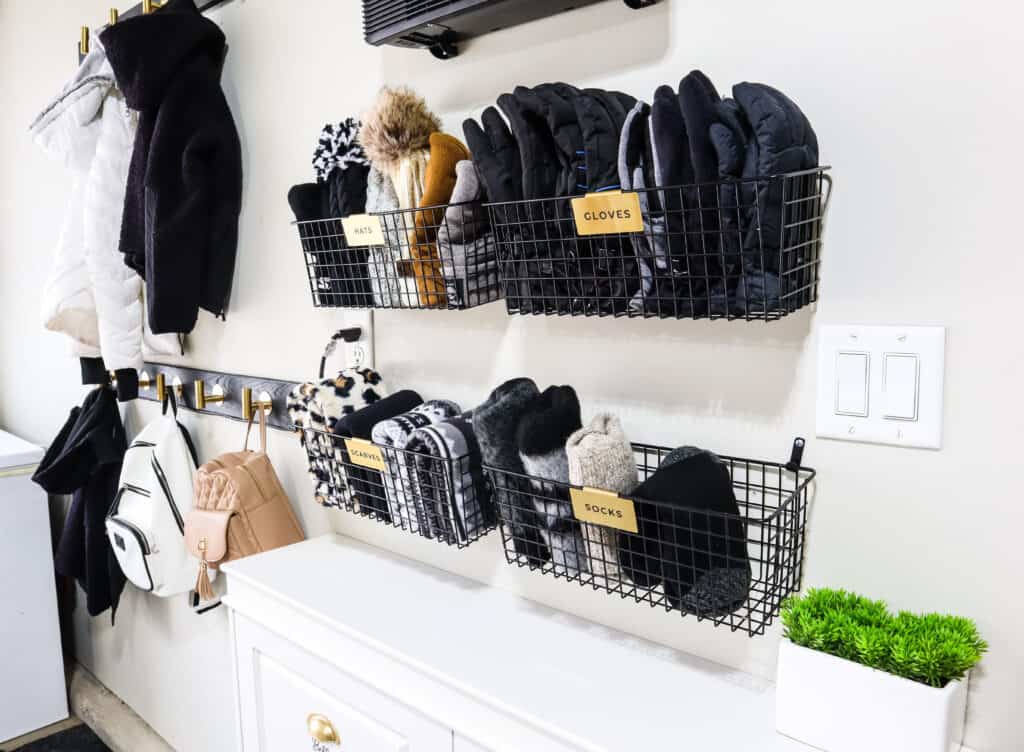 Finally, if you don't have any drawers in your mudroom or cabinet, use small storage bins for gloves, hats, and scarves. Label each with a marker or colored tape to help you keep your winter accessories organized. This will also make it easier to find them when needed!

2. Install pegboards in your garage.
Hang your winter gear on pegboards in the shed or garage. Using a pegboard system can save you a lot of space and make your winter gear easier to find.
Pegboards are a really great storage solution if you don't have tons of room in your house. They work best in a garage or a shed space – somewhere you have a blank wall and don't mind using it to store winter gear.
Pegboards are easy to install. Just use the right hardware and you can mount the pegboard in minutes. Once it's up, you can use hooks to hang your winter gear – gloves, hats, coats, and snow pants – all within easy reach!
Pegboards are also great because they allow you to organize your stuff by type. Label each hook or section to keep it organized, and you can even use baskets on the pegboard for smaller cold-weather accessories.
If you have the storage space and a big enough pegboard, you can even hang recreational winter gear or winter sports gear like skis, ski poles, helmets, goggles, and more.
Tip to Keeping Your Clothes Dry
If your garage gets cold easily and you're worried about your cold weather gear in there, use a small heating system like this one. It will help keep your garage warm and dry out any wet snow pants, scarves, coats, and other winter clothes after you've been out in the snow.
It's also nice because it mounts on the wall so it won't take up any of your floor space! I don't keep mine on all of the time, just times when I am working on a project in the garage, or when I need snow clothes to dry out.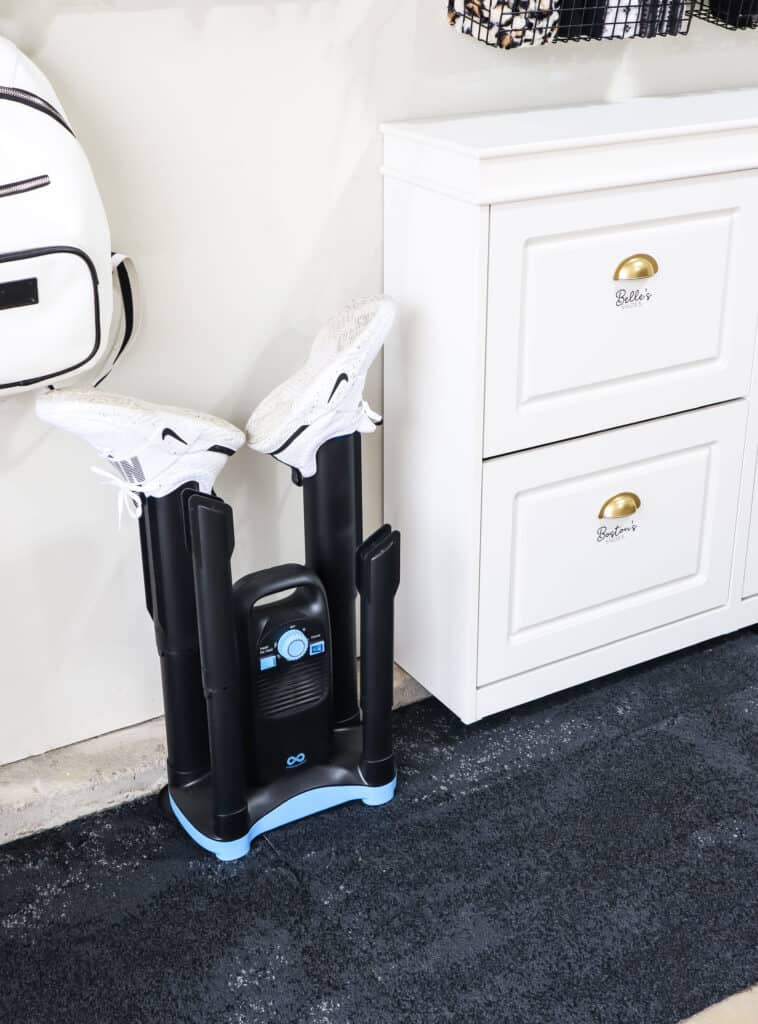 I also like this dryer and deodorizer. It helps to dry wet gloves, shoes, and boots so they don't stink and ruin. And because winter gear can be expensive, you definitely want them to last as long as possible!

3. Use Hanging Storage Systems
Over-the-door storage systems can save you tons of room and make finding your winter gear easier. You can find a variety of hanging storage systems that come with different compartments to store all of your winter gear such as boots, hats, gloves, and scarves.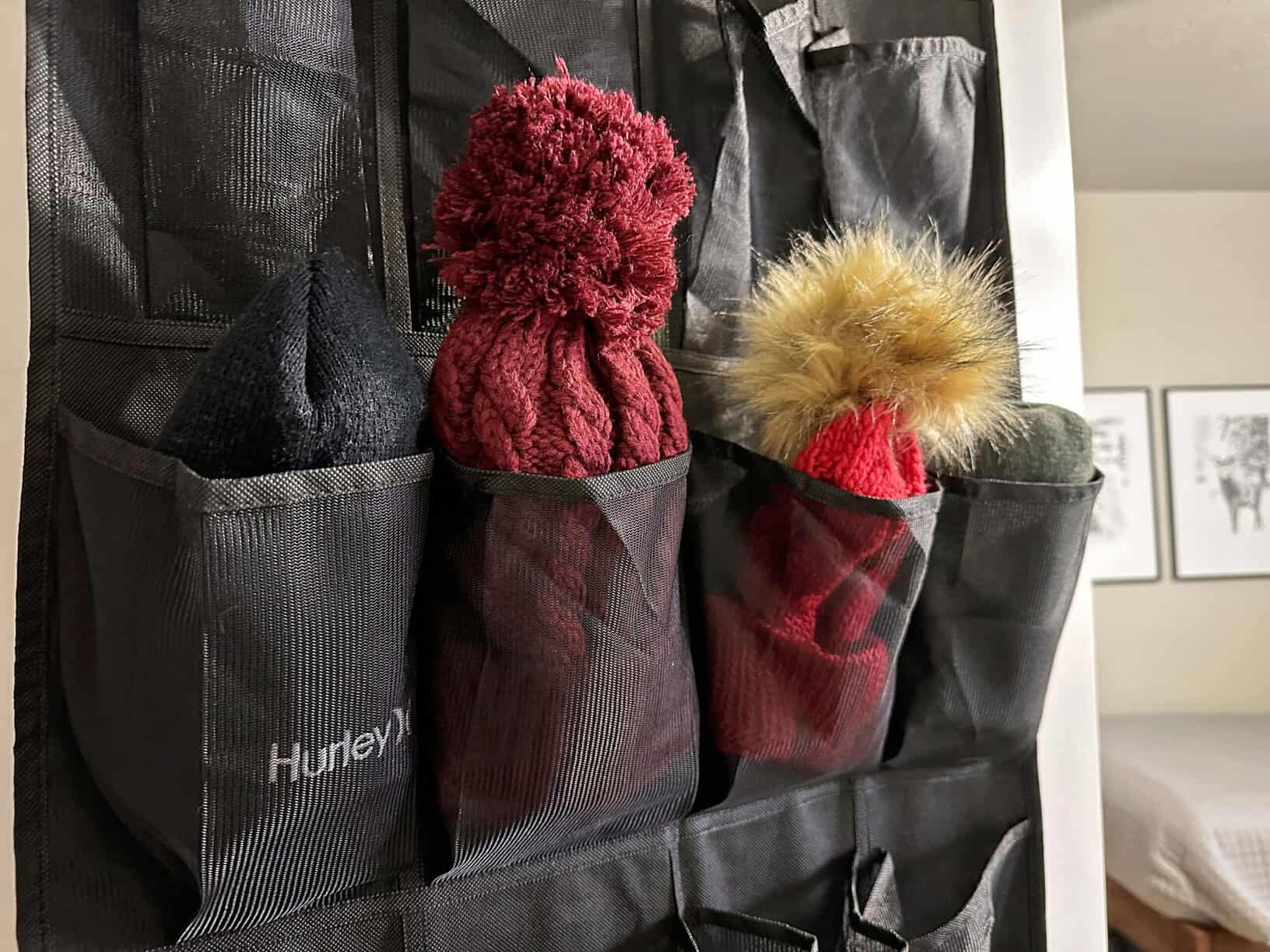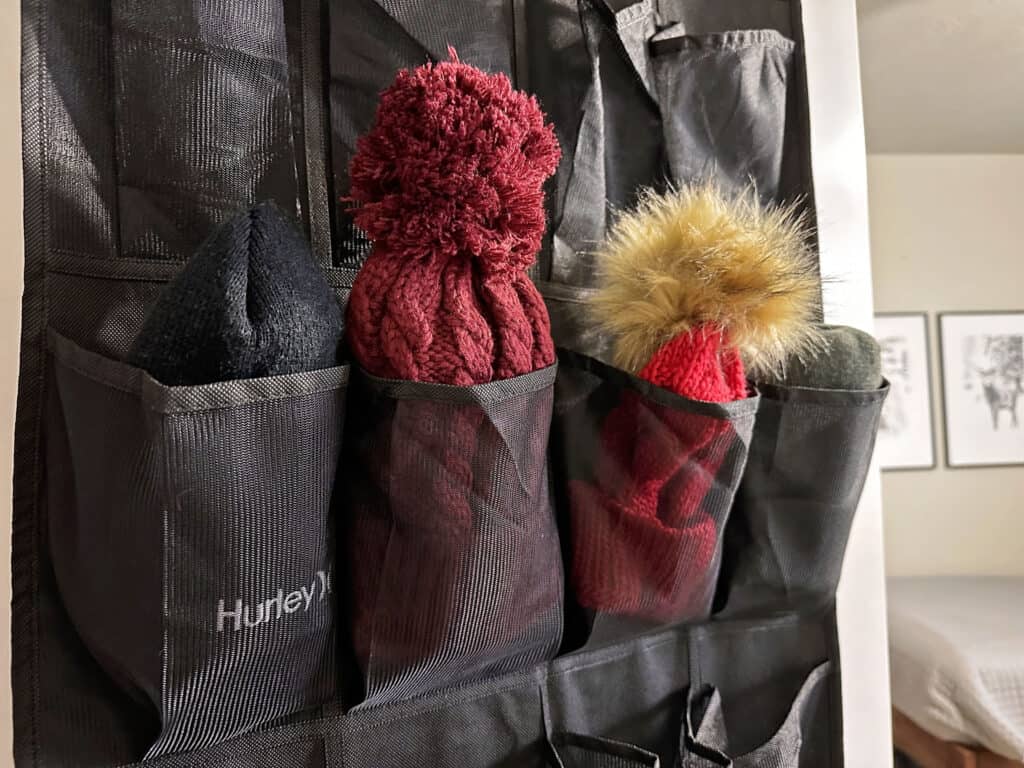 If you don't have space for the pegboard, getting shoe organizers or things like that can work just as well to help you organize hats, mittens, gloves, and other outside gear.
Hang your organizer over your closet door or in the garage.

4. Go through your items before packing them away for spring.
When the season comes to an end and you get into the warmer months of the year, you need to go through all of your items before you store them.
There's a chance some of your items have worn out and need to be replaced. This way, you'll know what to replace for the next winter before it starts.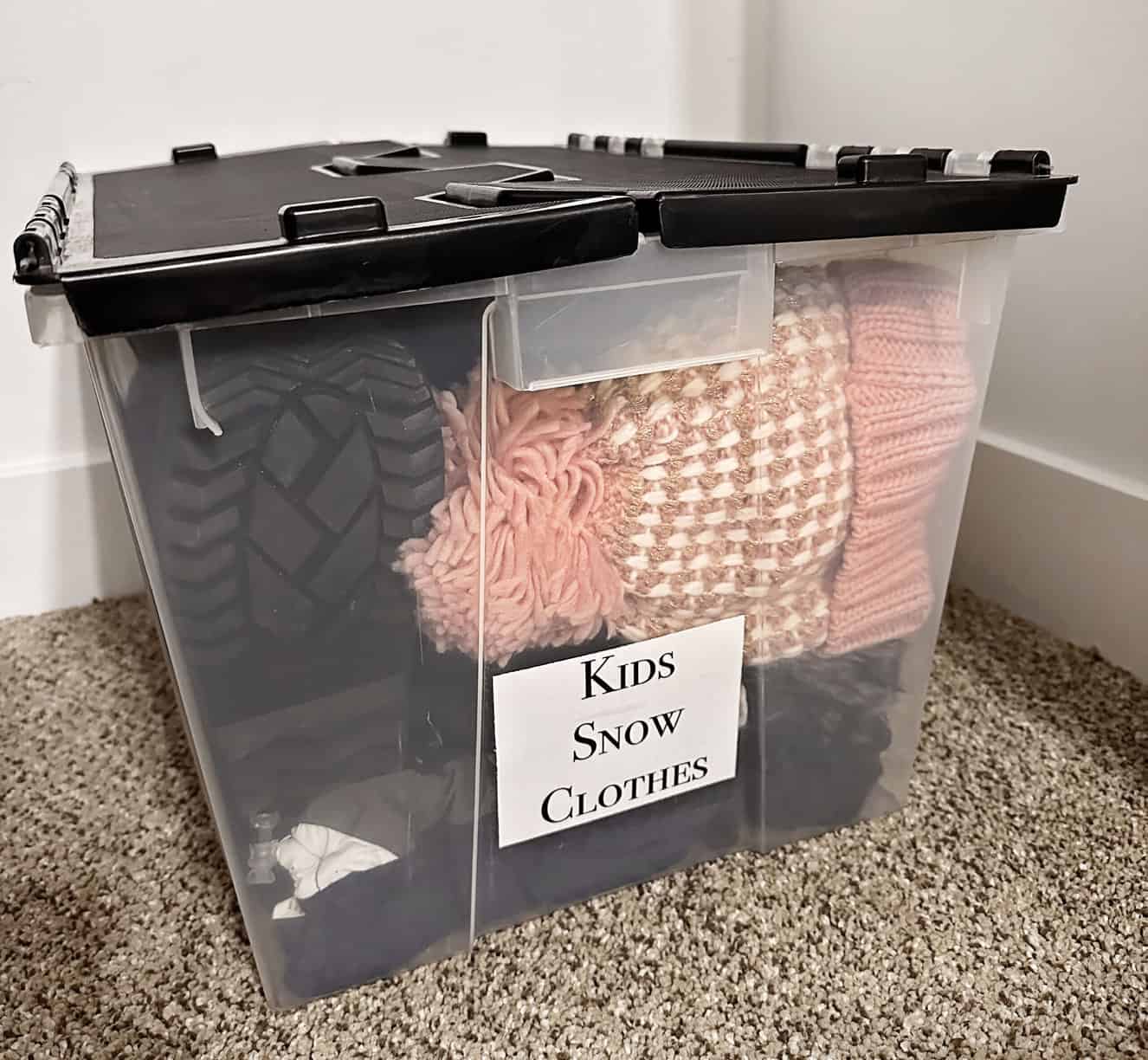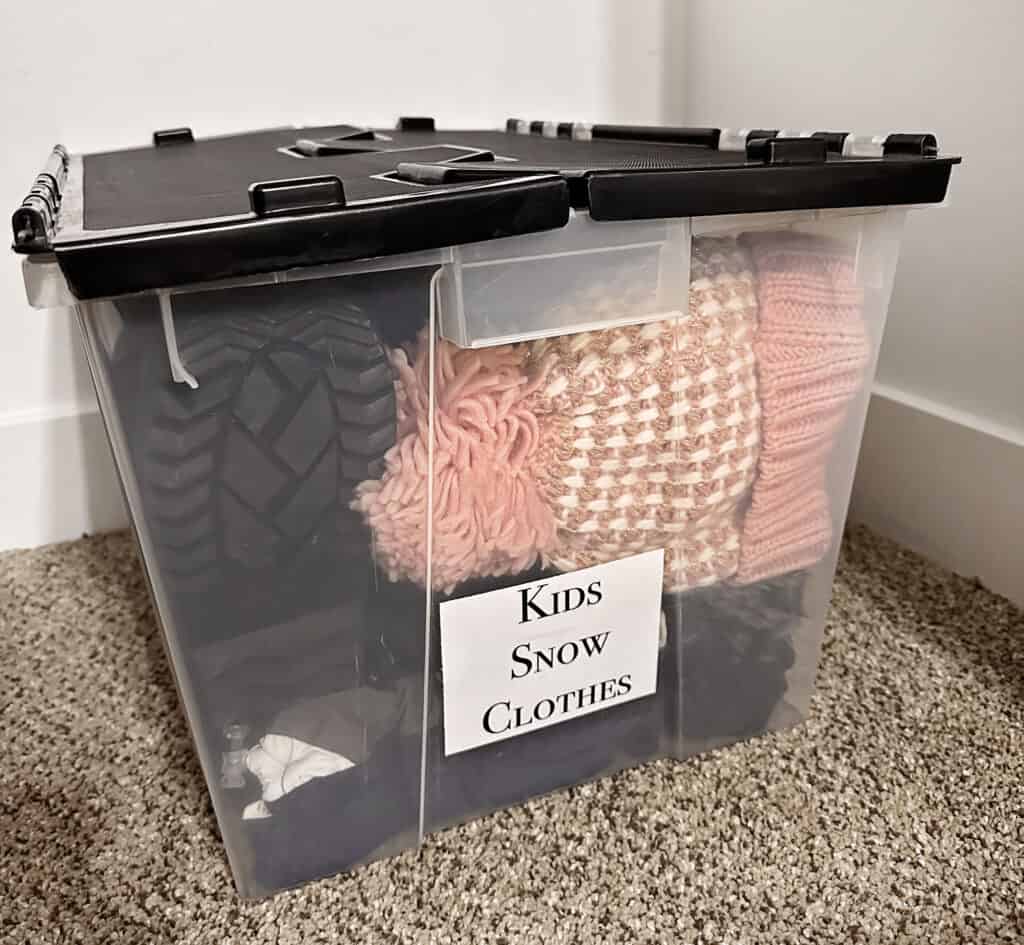 There's also a big chance that your kids' items will no longer fit them next year. If you know that your kids are growing and they won't fit into their winter gear next year, donate them or pass them along to a family member if they are in good condition. Otherwise, just throw them out.
There's no sense in keeping something stored throughout the off-season when it won't be usable once winter rolls around again.
Additionally, you can check for any damage or tears in any of your items and make sure they are dry and clean. You don't want to put any damp items in storage because they may start to grow mold, and that could be hazardous.
When storing items, make sure you are using high-quality storage bins or containers that won't let moisture in and can protect your items from any damage. Also, don't forget to label each of the boxes so you know what is stored where.

5. Look for hard-to-reach storage areas.
When you're storing your winter gear through the summer, you want to put them in a place that you can access when it's time to take them out again but won't be in the way of your other storage. For example, look for shelves in your garage or attic which are usually hard-to-reach areas but still provide plenty of storage space. Here are a few ideas.
Under the Bed
This is a great storage option for smaller items, like skates, mittens, and hats. Be sure to store them in plastic bins or vacuum bags so they don't take up too much room or collect dust. Storing your winter gear under the bed is a great idea because it's convenient and out of the way.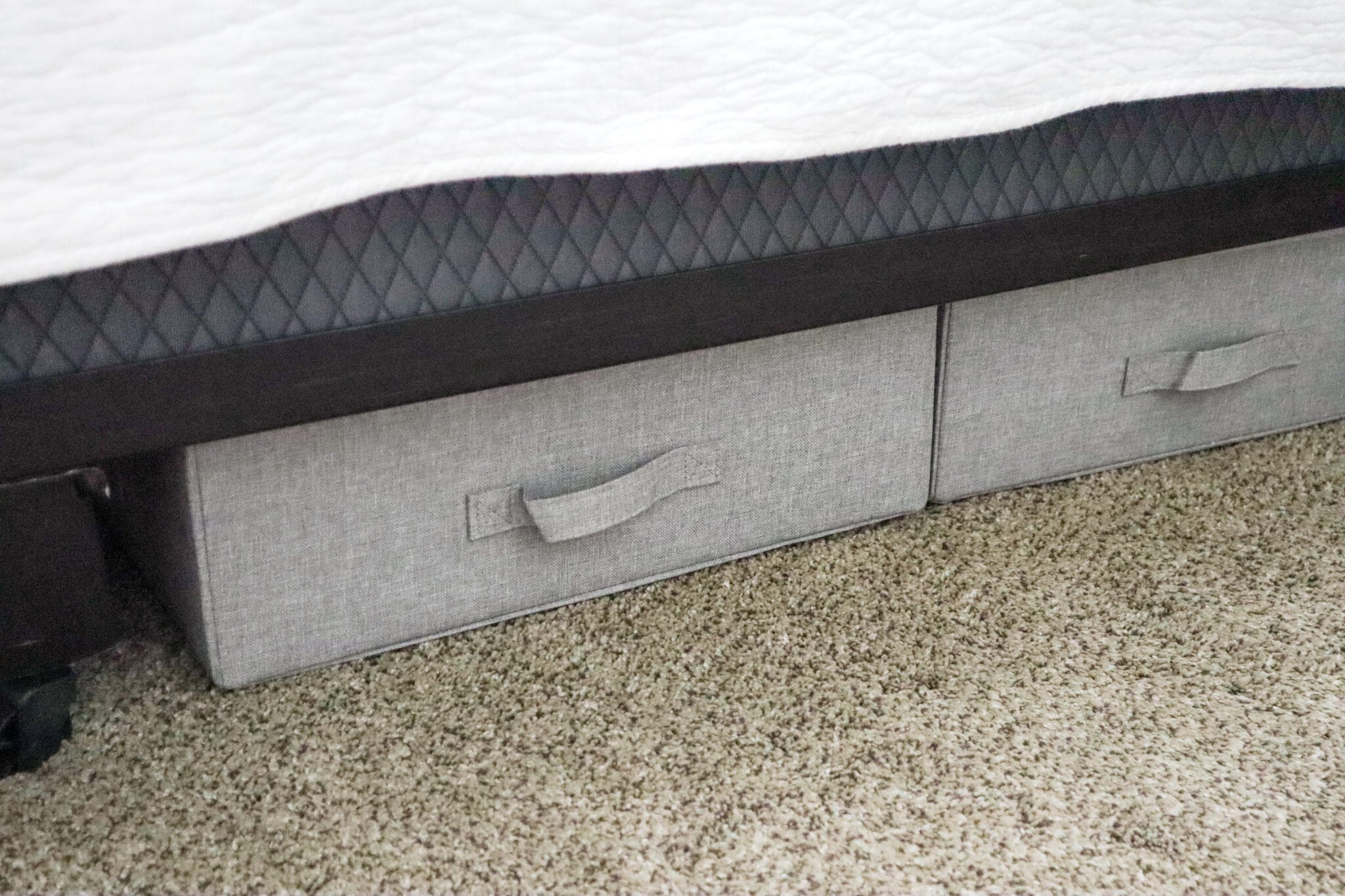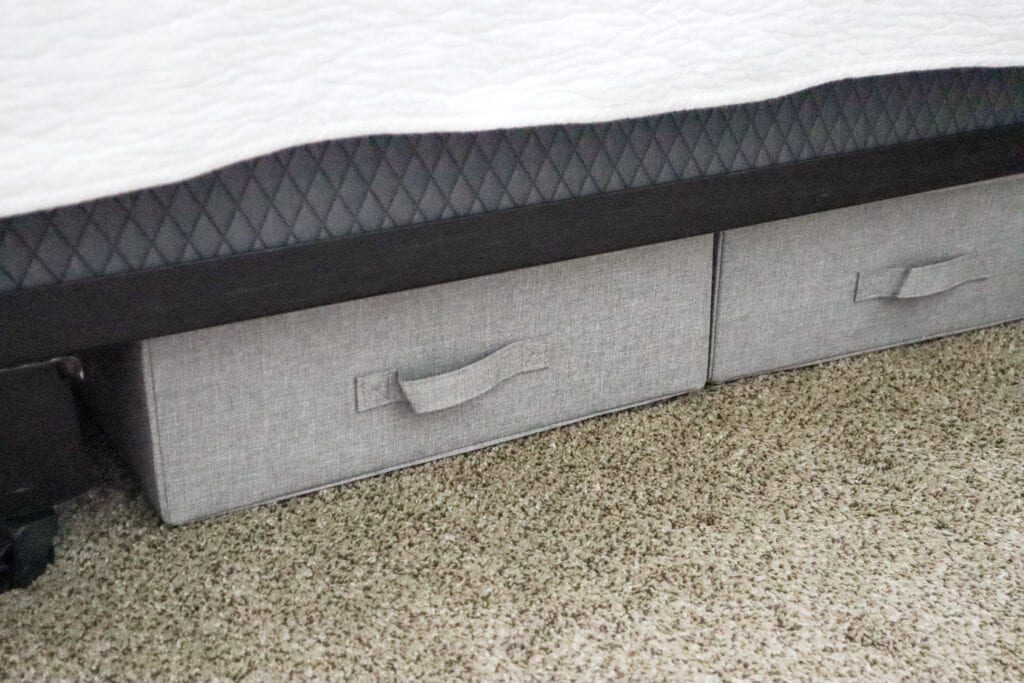 Attic
If you have an attic, it's the perfect place to store your winter items until next year. Make sure to properly seal up any containers or plastic bins, as well as use protective covers for items like snow shovels, sleds, and more. This will help protect against moisture and humidity during the spring and summer months.
Basement
If you have a basement, it can be a great place to store your winter items, but be sure to keep any cardboard boxes off the ground and away from any sources of moisture or humidity. For added protection, you can use plastic storage bins or large containers with lids.
Closet in a Rarely Used Room
If you have a bedroom or office in your house that has extra storage space, this is a great place to store your winter gear in the off-season. Coats, gloves, hats, and boots fit really well inside plastic totes.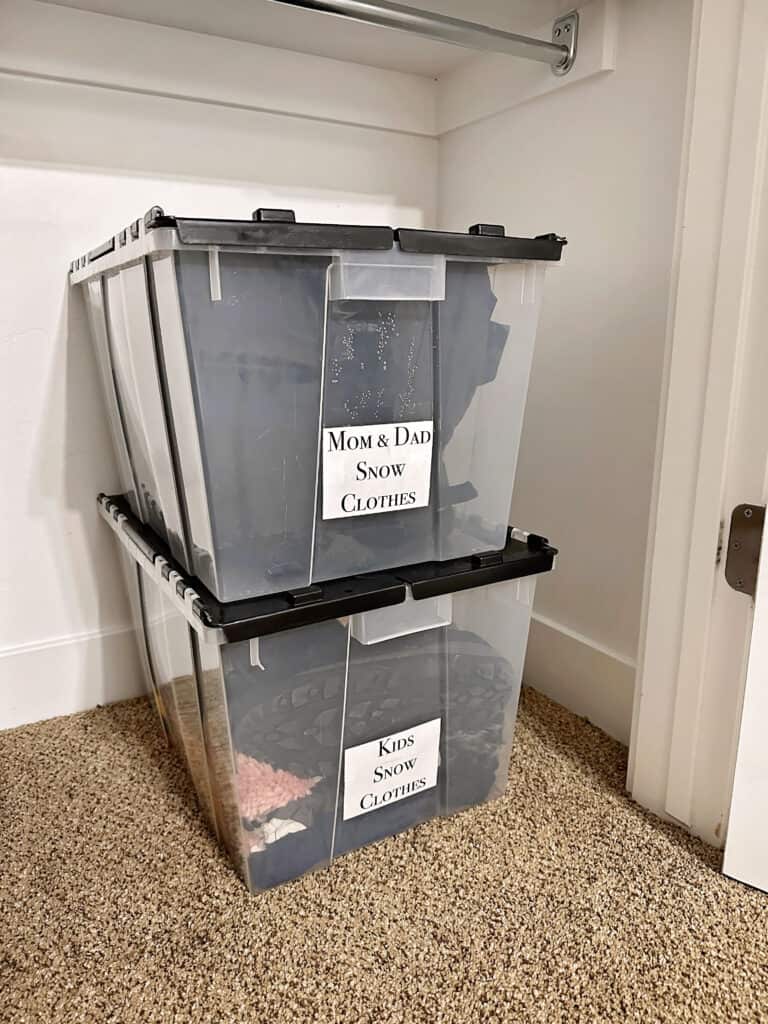 I highly recommend labeling the outside of the tote to help you determine better what items are stored in what bin. You can label it according to person, size, or type of clothing. It's up to you!
Garage
Your garage is another potential option for storing your winter items. If you have shelves, especially high ones, you can store your bins there or on pegboards or other hanging storage systems.
High Shelves
One of the other great locations for smaller items is on the highest shelves in your storage closets. This will help keep them out of the way and away from possible damage.
If you have a ladder, you can easily access these items throughout the year, but you can keep the things you'll need more often on a shelf that is easier to reach.
Storage Solutions for Winter Gear
Storing winter gear in your house is never easy, especially when you're storing gear for the whole family! But with a few tricks and efficiently-used storage spaces, you can keep the clutter to a minimum.
Enjoy properly-store boots, mittens, and more all year long!