The Ultimate Christmas Morning Survival Kit
Christmas morning can be a lot of fun, but it can also be a little chaotic. Once everyone starts opening their presents, there is wrapping paper, tape, and discarded toy boxes everywhere. If you want to make sure that your Christmas morning goes as smoothly as possible, then you need to get prepared ahead of time. And that means – a Christmas morning survival kit.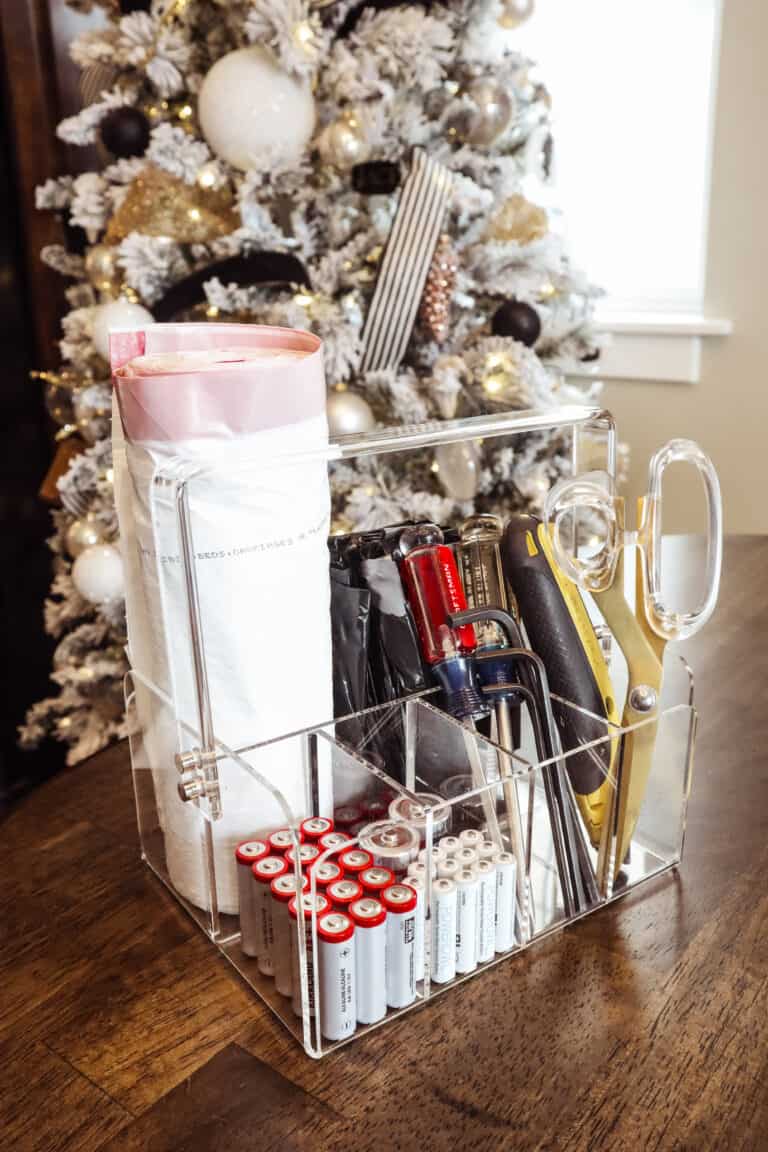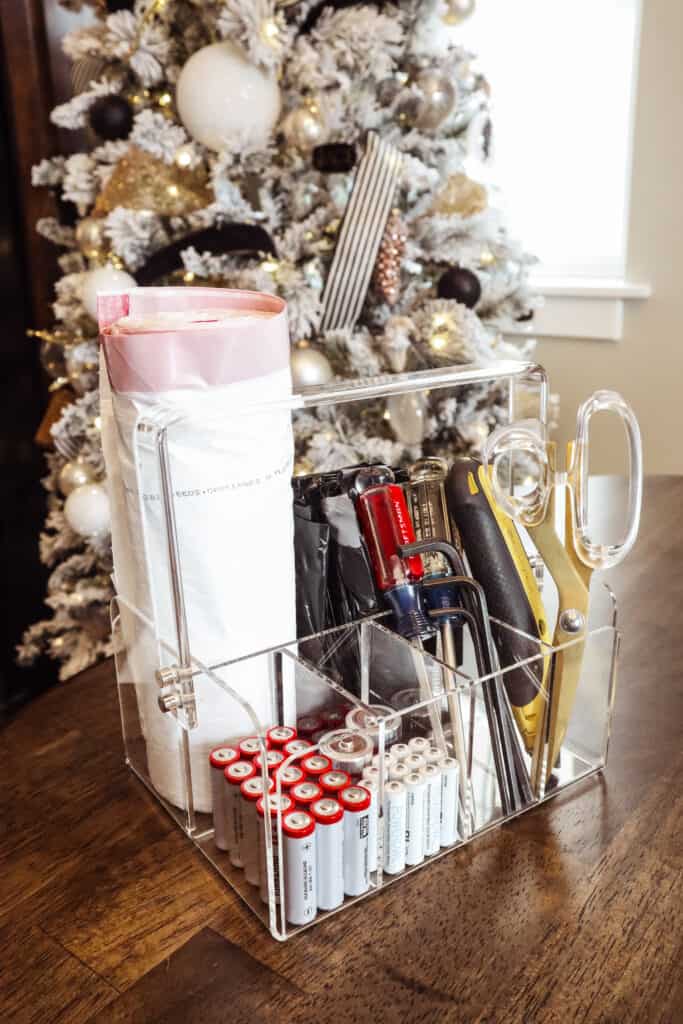 This post is all about creating that Christmas morning survival kit to get you through a crazy Christmas morning. We will give you a list of supplies that you should have on hand so that you can avoid the chaos and enjoy the morning!
How to Make a Christmas Morning Survival Kit
Here is all the information you need to know to make your own Christmas morning survival kit.
What is the point of a Christmas morning survival kit?
A survival kit for Christmas morning is all about having the right supplies on hand so that you don't have to worry about running around looking for them.
You could have the most polite kids in the world, but they'll still probably get antsy on Christmas morning while opening presents to get their batteries in their toys or to cut open the box so they can get their new gift out to play with.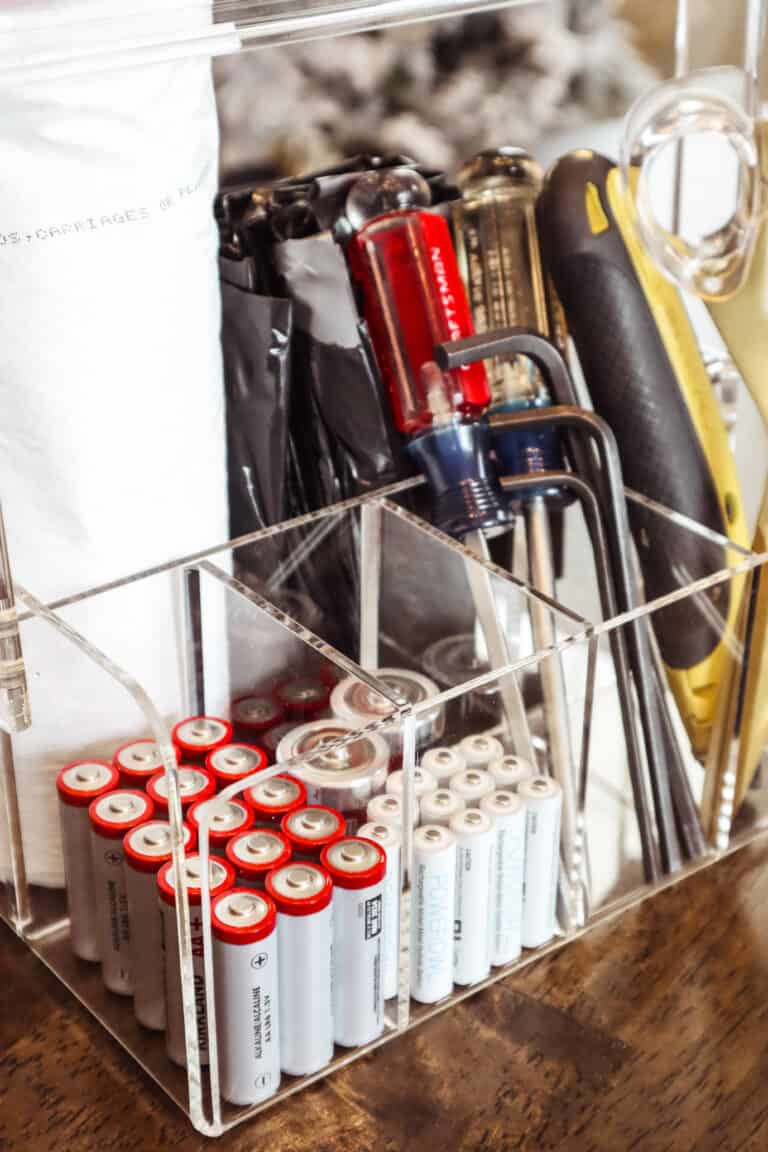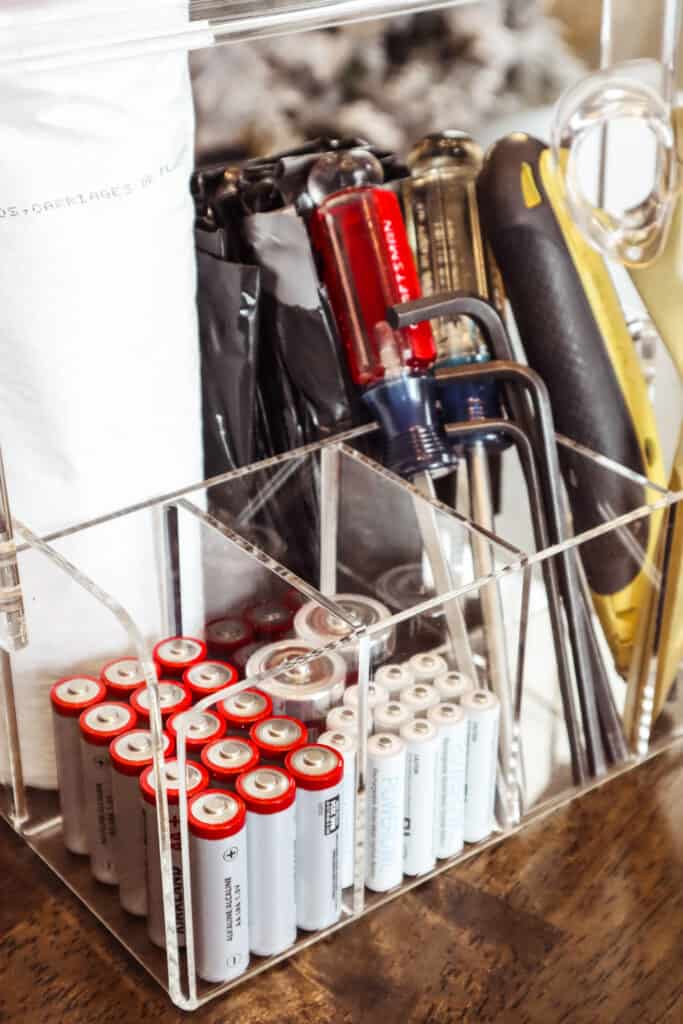 What should I have in my survival kit?
Making a kit like this is pretty easy. You probably have a lot of these items on hand already, but just in case, you'll want to make your kit at least a week before Christmas.
You don't want to be putting it together the night before on Christmas Eve only to discover you have no more batteries or you've lost your scissors!
So, at least a week before the holiday, make sure you have everything you need so you can add anything to your shopping list ahead of time.
Here's what you need:
Box cutters
Scissors (Here are some fancy scissors that can easily cut through a gift box and cause less hand strain than normal ones)
Tape
Garbage bags
Batteries (in various sizes and voltages)
A camera with charged batteries
A small screwdriver for toys
Putting it together:
Once you gather everything you need for your holiday survival box, you need something to put it in. I like using a basket like this with different-sized compartments. You can easily fit scissors, a screwdriver, batteries, tape, a trash bag or two, and more in this basket.
Bigger things, like a camera, will just need to be held, which is fine since you'll be using the camera to snap photos of the fun!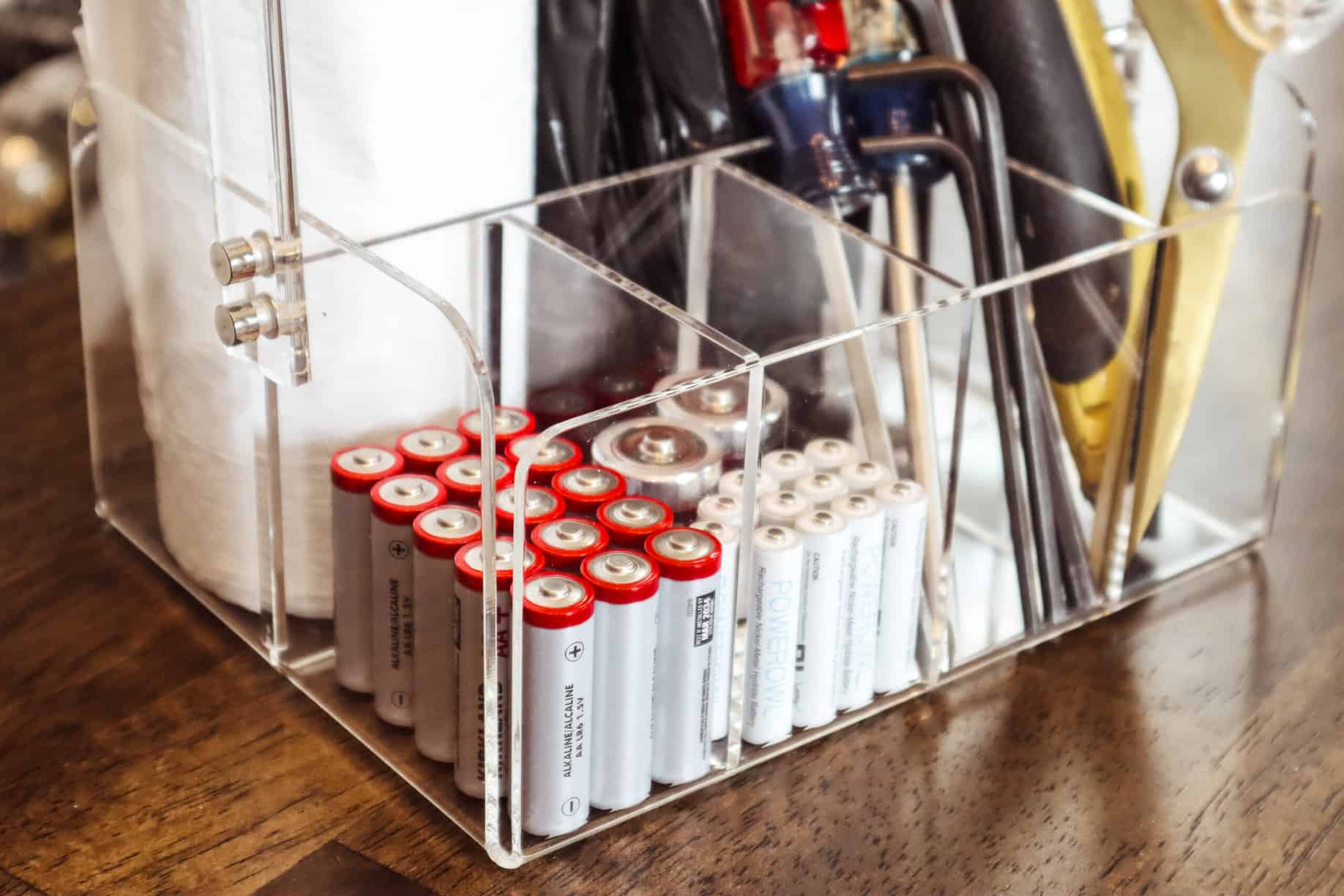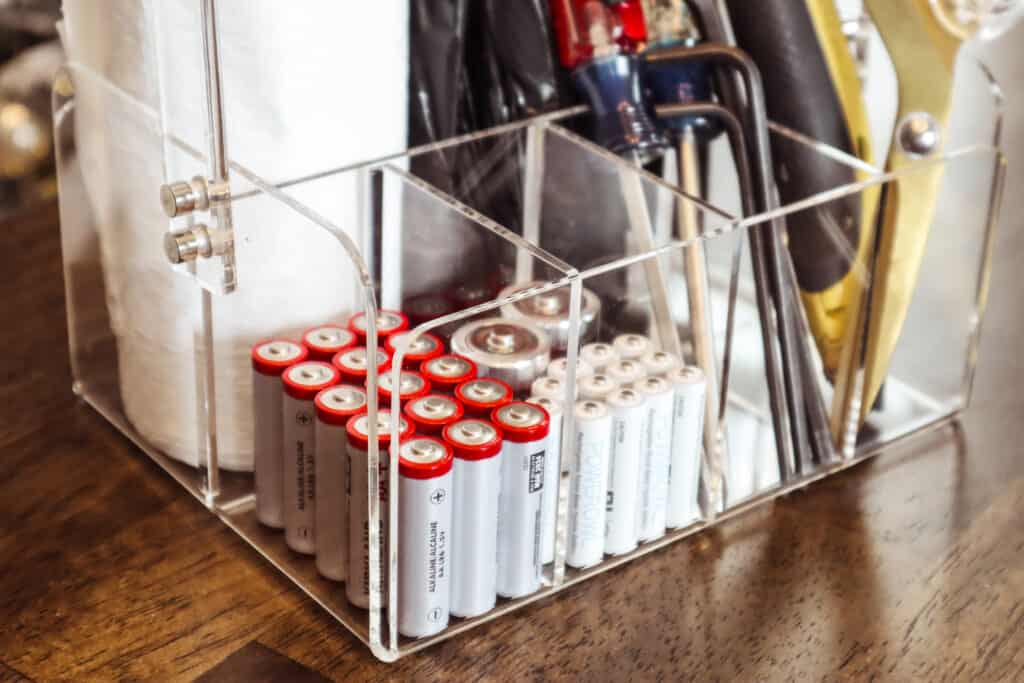 Christmas kits are great for the whole family!
Christmas morning can be chaotic and making a kit like this can help your house NOT be a total disaster by the end of opening all your gifts.
I know we'd all like to think our kids are patient, or maybe we want to teach them patience by making them wait until all the family gifts are open for those two AA batteries they need for their new toy, but some days (like on Christmas), it's okay to let your kids get those batteries and start playing with their new toys from Santa.
With a kit like this, you'll have scissors and batteries on hand, so you can cut through all of that pesky packaging right away to get out their gift. And, with a trash bag nearby, you can gather all that gift wrap up and clean as you go!
I hope this post will help you make a nice survival kit that will help you enjoy your Christmas Day this year! Sure, you still might not be able to just sit back with a cup of hot chocolate, but the holidays go much more smoothly with survival kits!