The Best Places To Find Cheap Storage Baskets
It's no secret that organizing supplies and storage bins can add up extremely quickly! But there are definitely a few tricks that I've learned over the years of being a professional organizer as well as organizing my own home. Here I have compiled a list of my favorite cheap storage baskets that are still stylish!
Need more ideas? Check out my other post: 20 Cheap Storage Solutions That Cost LESS Than The Dollar Store
Buy Baskets and Bins In Sets
My first tip when trying to save money when buying cheap storage baskets is to buy them in sets. If you know you have a large project in front of you or even a small one, buying in sets can really help you to save some cash! Retailers often discount items per piece because they know you will be buying in multiples.
Another great benefit to buying storage bins in sets is that it makes your project look more cohesive. It brings the space you are organizing to the next level because seeing things that are similar sizes or colors are pleasing to the eye.
When Looking for Cheap Storage Baskets…Look For Sales
Another really important aspect to buying cheap storage baskets and bins is to pay attention to sales. This may be a no-brainer but buying things on sale not only allows you to save money but it also enables you to use that saved money to put towards organizing other spaces in your home!
Some stores like Dollar tree obviously don't have sales but stores like Michael's, Hobby Lobby, and Jo-Ann's, constantly have sales and coupons. It's especially helpful when Michaels and Joann's have items on sale but then they also have an additional percentage off coupon. That's when the sale gets really good!
Hobby Lobby's various departments go on sale every few weeks. So scope out the storage baskets that you want and wait for them to go on sale. Otherwise, you'll just have to use a coupon and you'll need to go back several times. That's annoying!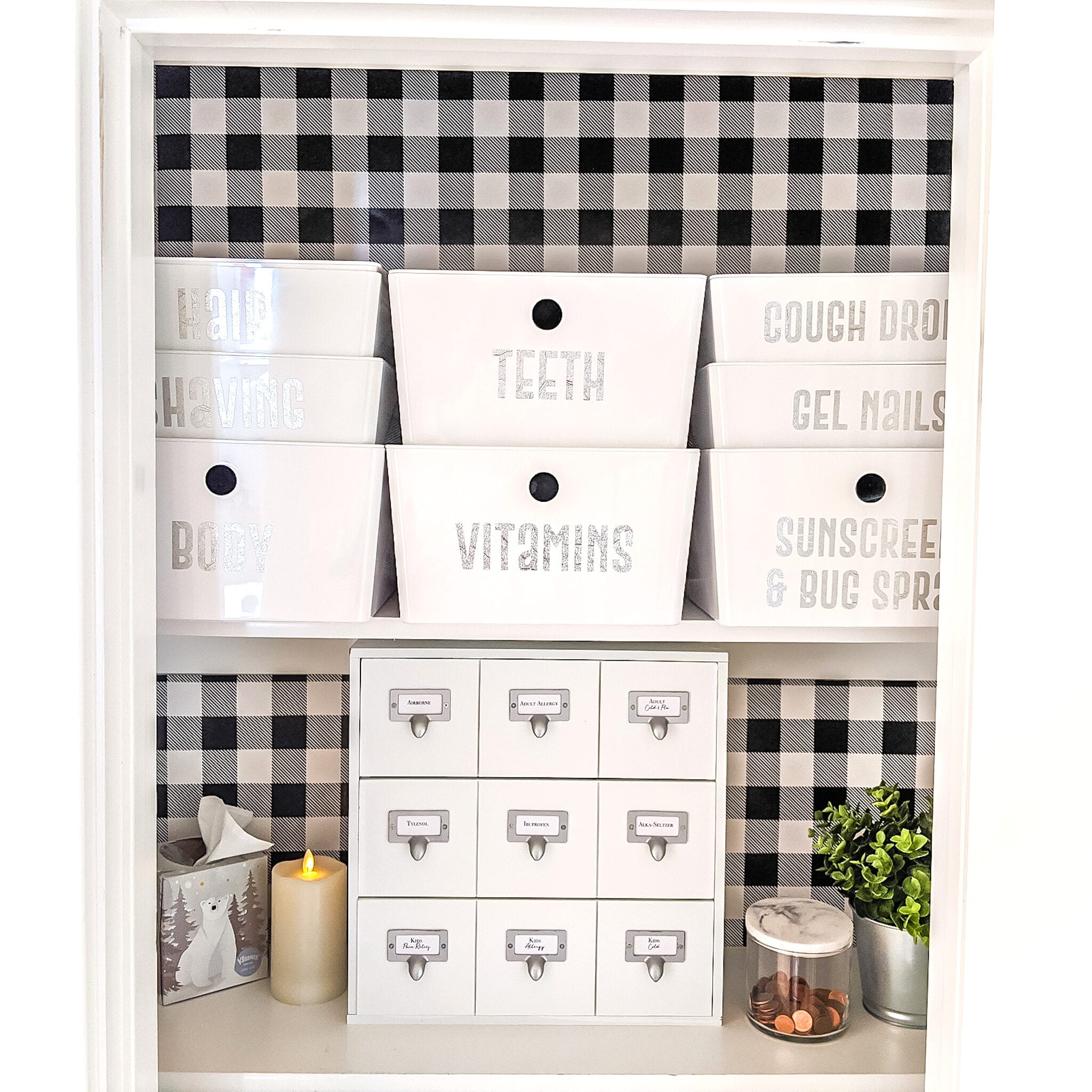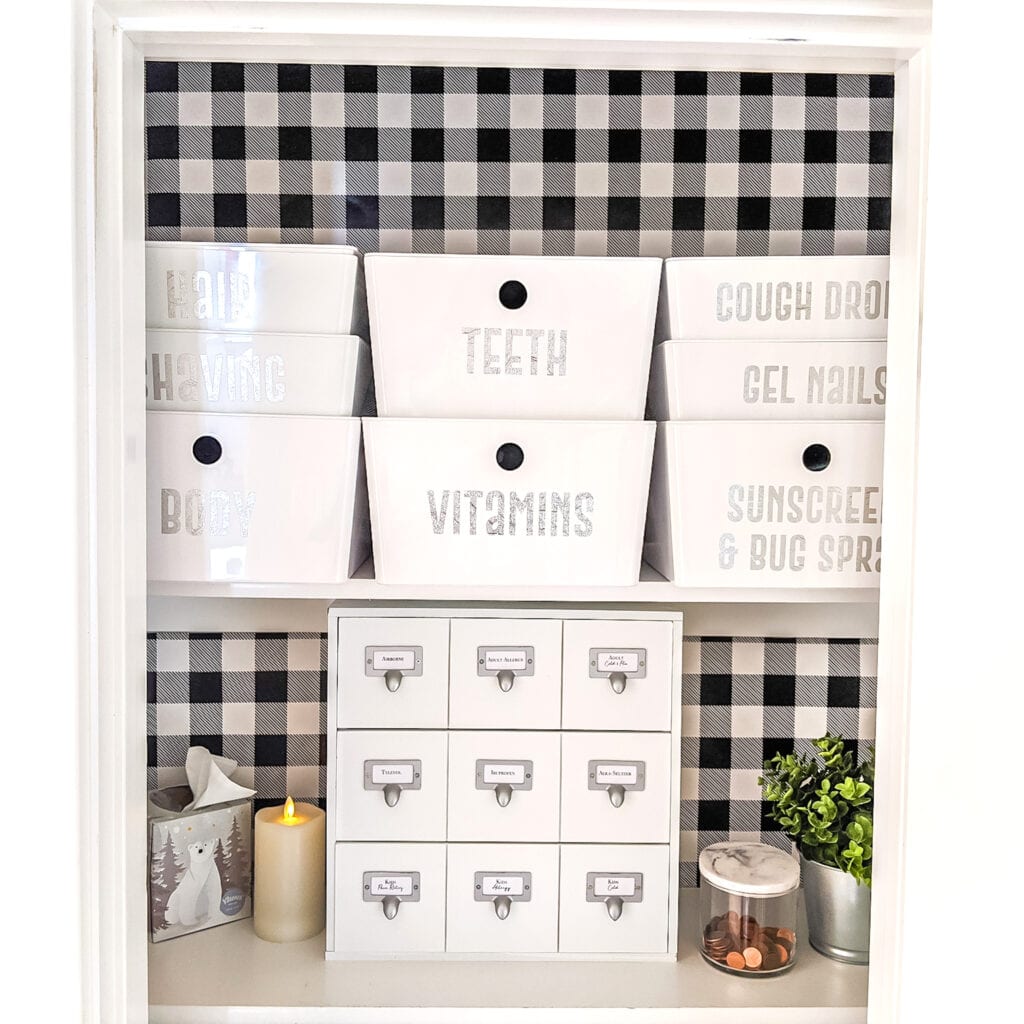 Check Online When Searching for Storage Baskets
This is one of those tips that I've learned the hard way…but one of my best time savers when searching for cheap organizing baskets is to check at my favorite stores online before I actually go in-store. Because organizing projects often involve buying baskets and bins in multiple sets, sometimes you will go to the store and find what you need but not find the amount that you need.
So scouting things out online first is really helpful and is a huge time saver so you don't have to run from store to store to try and get the number of baskets and bins that you need.
Another great aspect to searching online is the ability you have to make sure that all of your bins fit into the space you want to put them in. Measure the shelf or drawer you are organizing and compare the product measurements to the products you are interested in. It's much easier to do it this way than to go to the store and have to measure all of the baskets you're interested in.
You can also easily order the cheap storage baskets you've picked out and either have them shipped to your house or pick them up in store. This is one of my favorite options! It's a huge time saver!
Avoid Round Baskets and Bins
This isn't a hard and fast rule but I really recommend avoiding buying round baskets or containers when you are organizing. Sometimes round baskets really add some style to a space but they do not make the most of your "real estate" as I like to call it.
Because they don't have corners as they would on rectangular or square storage baskets and bins, there is that much space that you will not be able to use. It may not seem like much but if you line up a bunch of round baskets next to each other that's a lot of wasted space! So my advice is to use round baskets and bins sparingly.
Choose to use round or oval baskets in areas where you're going to see them often from a design standpoint.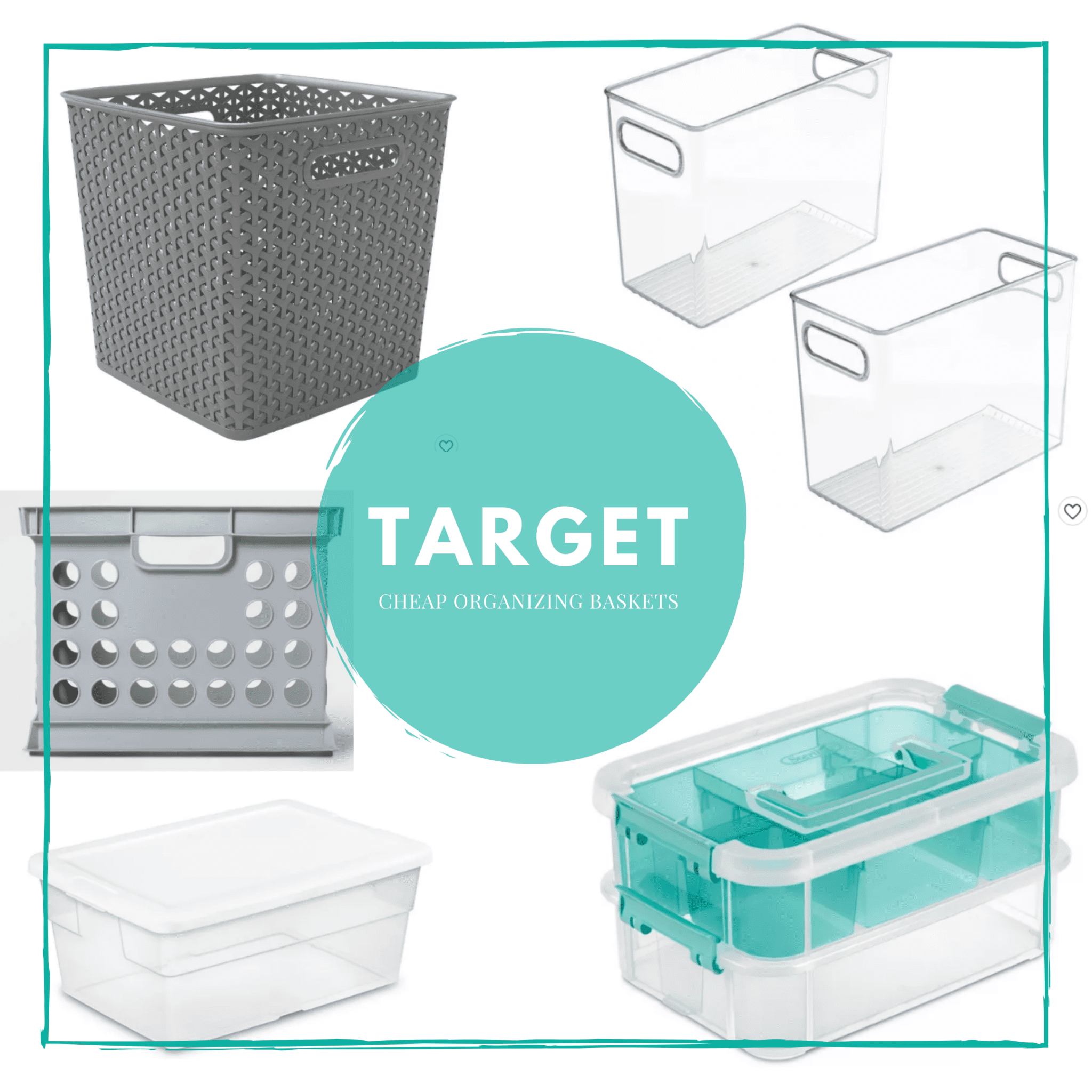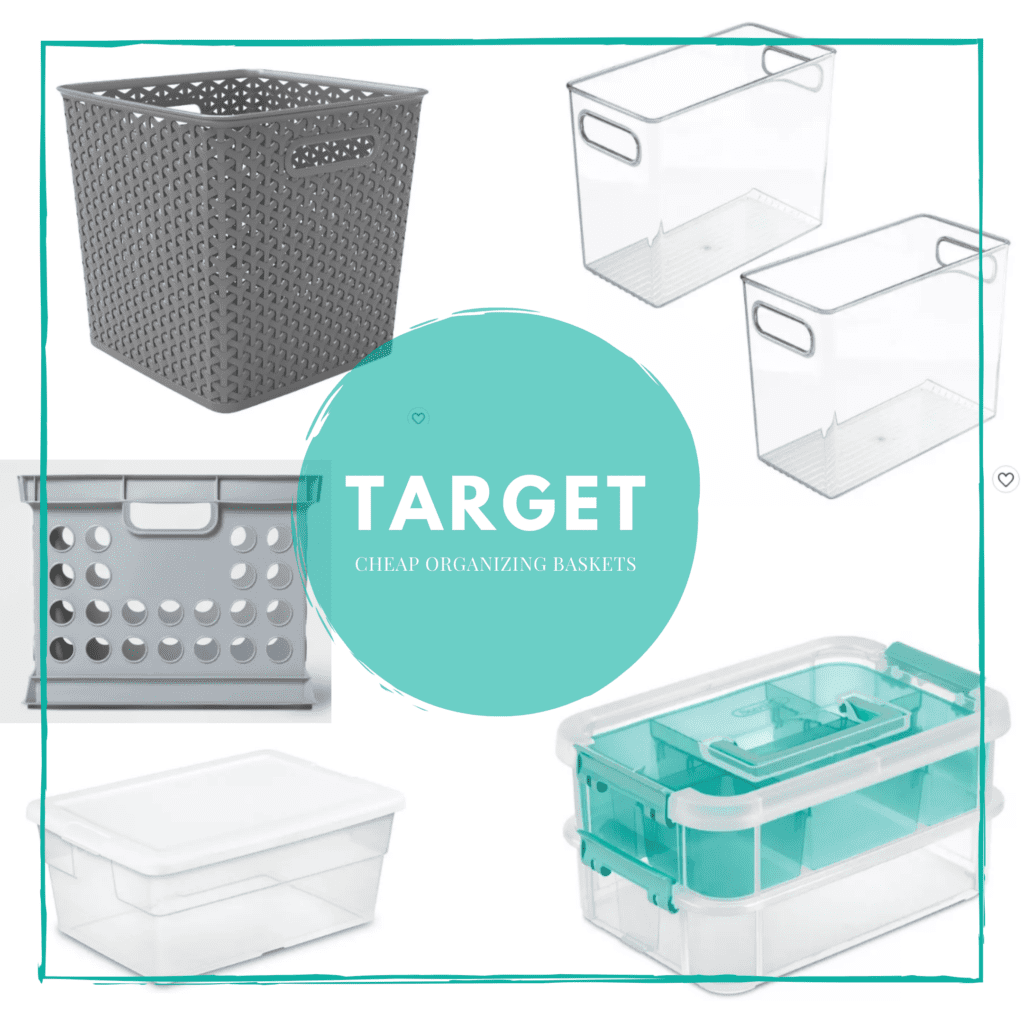 Pay Attention To Quality
With all of my organizing experience through the years, I have had many different budget levels when it comes to buying organizing supplies. One thing stands out to me though. If you're always buying the cheapest stuff you can find, you definitely need to plan on rebuying new bins every couple of years.
At one point in time, I bought these awesome square red storage bins from Dollar Tree (as pictured in the photo below). They worked wonders for organizing my pantry and making everything look streamlined and organized. But over time, the bins broke and stained easily.
The bins were red and red was going out of style. For this reason, I didn't mind buying new bins. But I have learned that you do get what you pay for. So pay attention to the quality of the items that you are buying as well as the price point. There are hundreds of storage solutions out there that are affordable that will last you much longer than Dollar Tree items.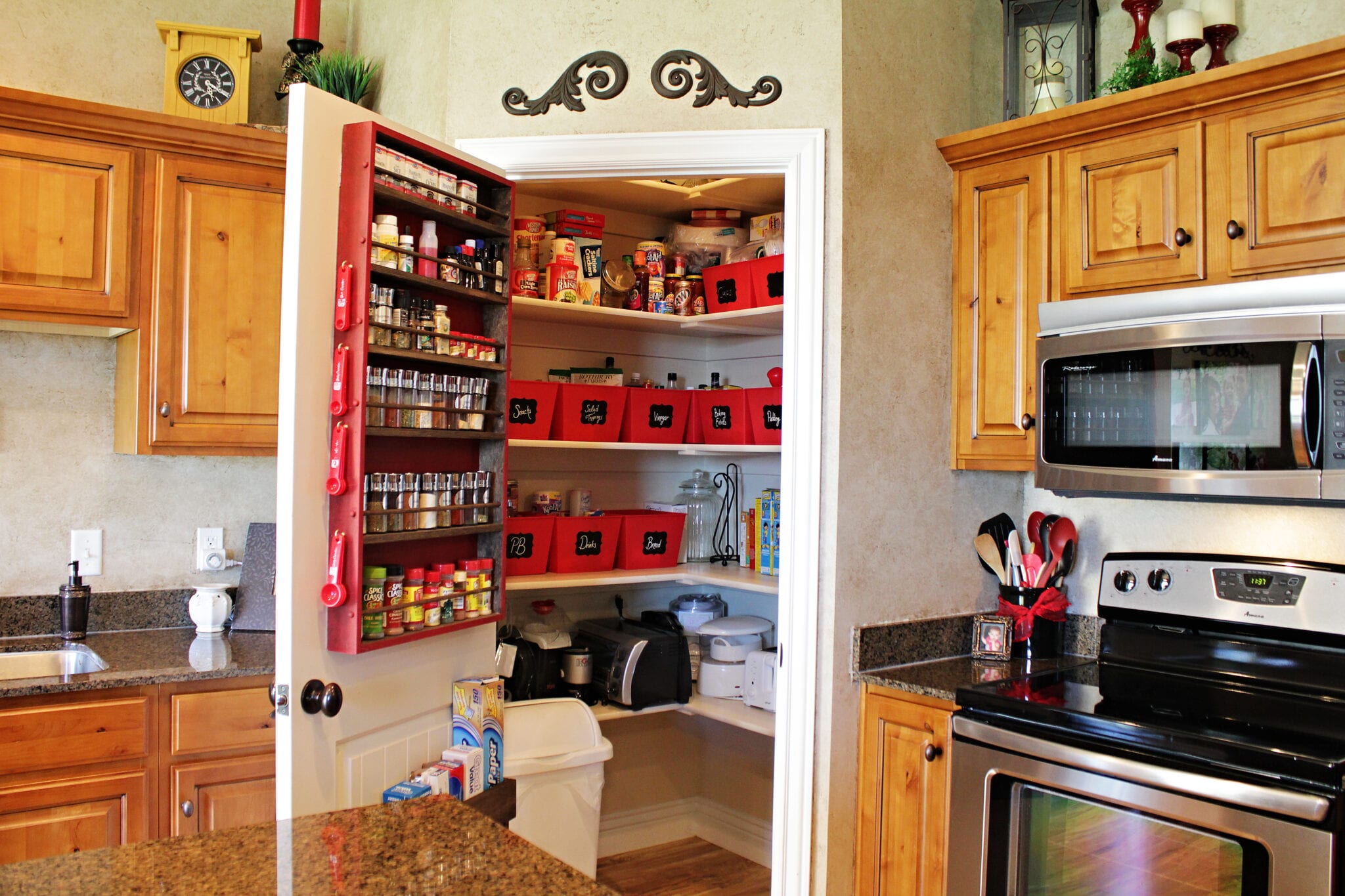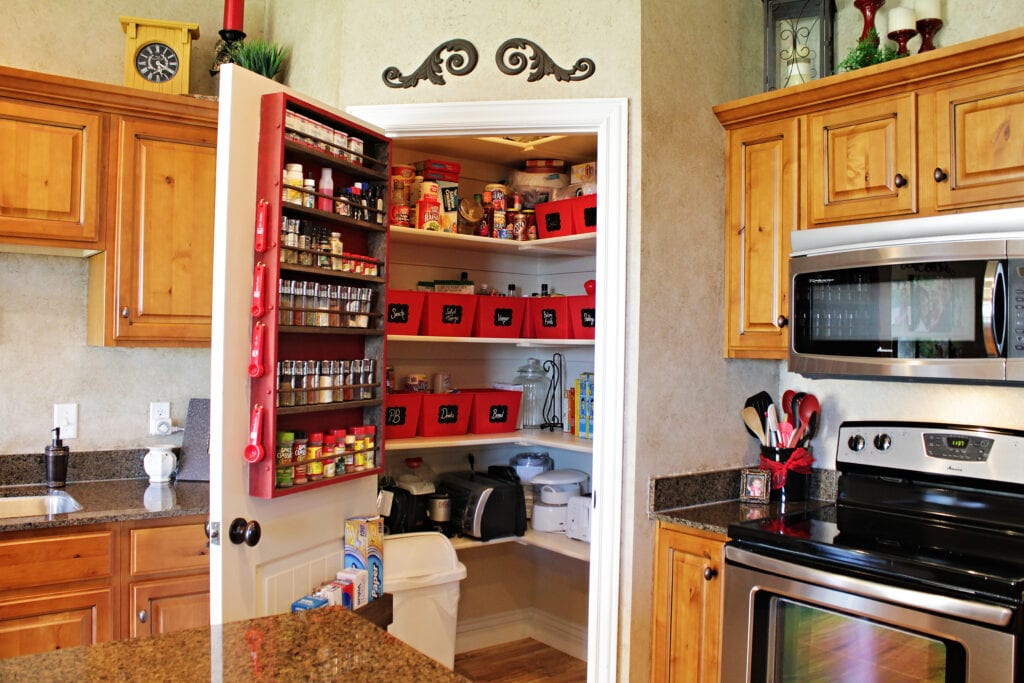 I don't want to come across as bashing Dollar Tree because in fact, I LOVE Dollar Tree. But my advice is just to remember what you'll be using it for and how long you want the item to last. If you don't mind rebuying new storage bins in a couple of years, then dollar store bins may be perfect!
Favorite Places to Get Cheap Storage Baskets
Here is a short list of a few places where I love to buy my storage bins and baskets. I go into more detail in the following paragraphs of what products to avoid and which ones are great. I also talk about my favorite ways to get the best prices.
Dollar Tree
Big Lots
IKEA
Local Thrift Store (but it's difficult to find multiples)
Dollar Tree Storage Solutions
There are some definite pros to shopping for organizing supplies at Dollar Tree. Products are really inexpensive and you get a lot of bang for your buck!
The downside to Dollar tree is that it can be really difficult to track down specific things that you're looking for. Or sometimes they have great containers but they have really bad colors.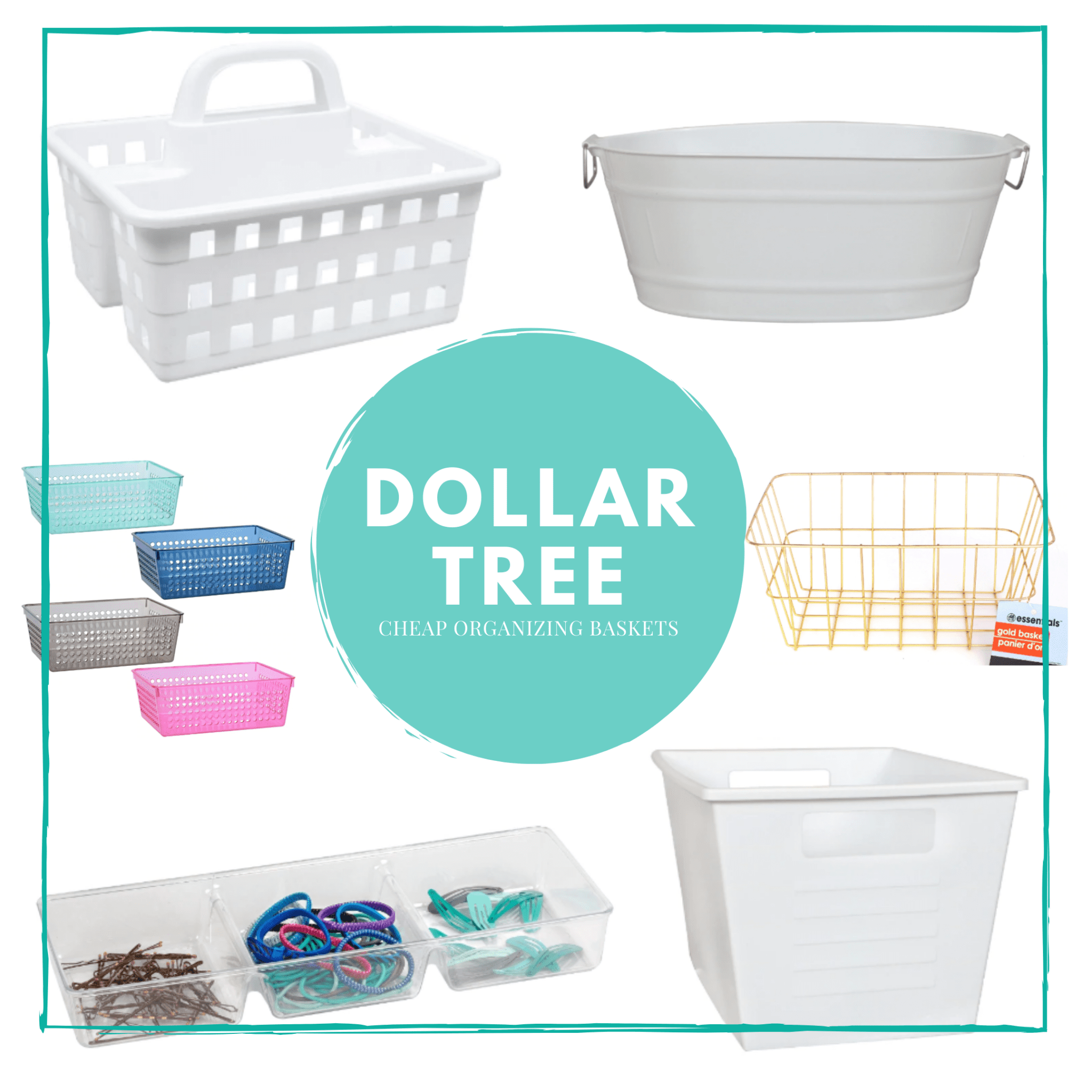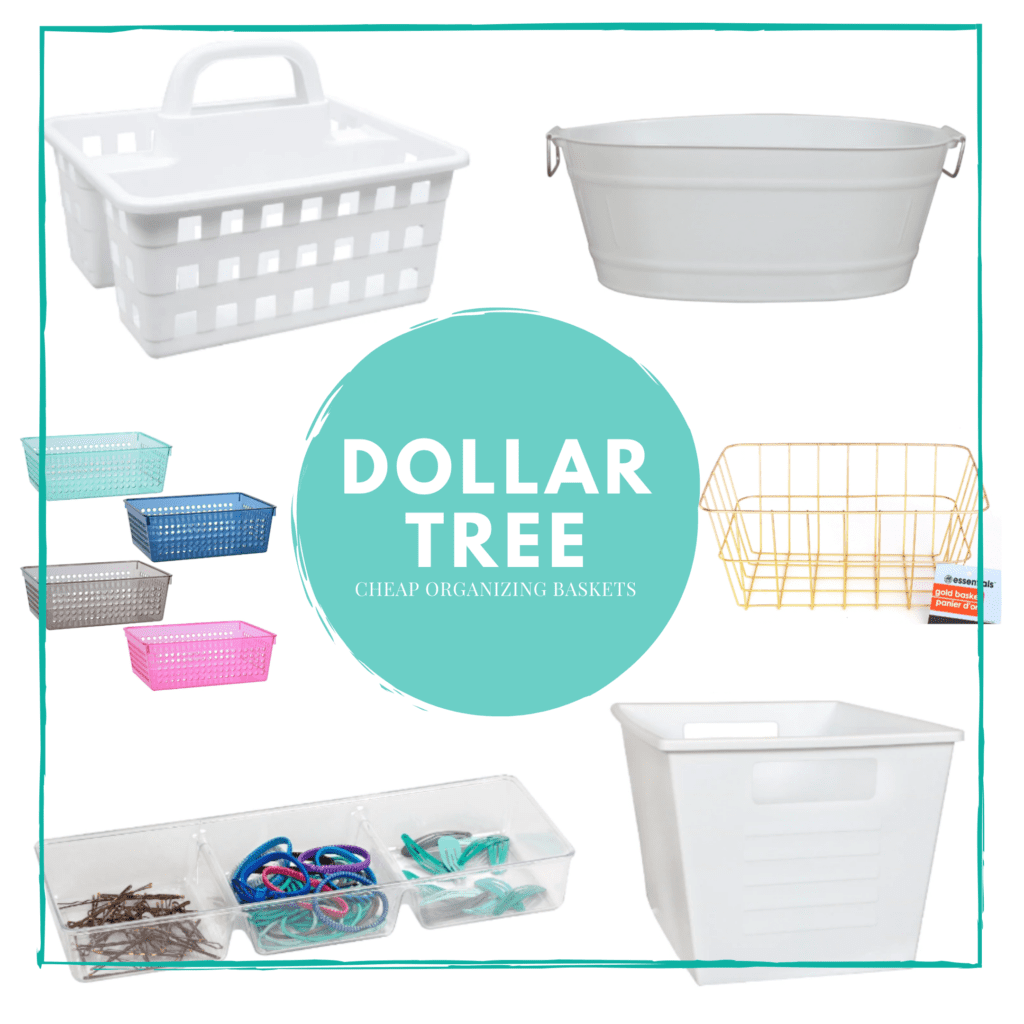 I have these white dollar tree baskets that I use in my pantry. They were extremely difficult for me to find especially in the quantities that I needed. I would search from store to store for months on end with hardly any success.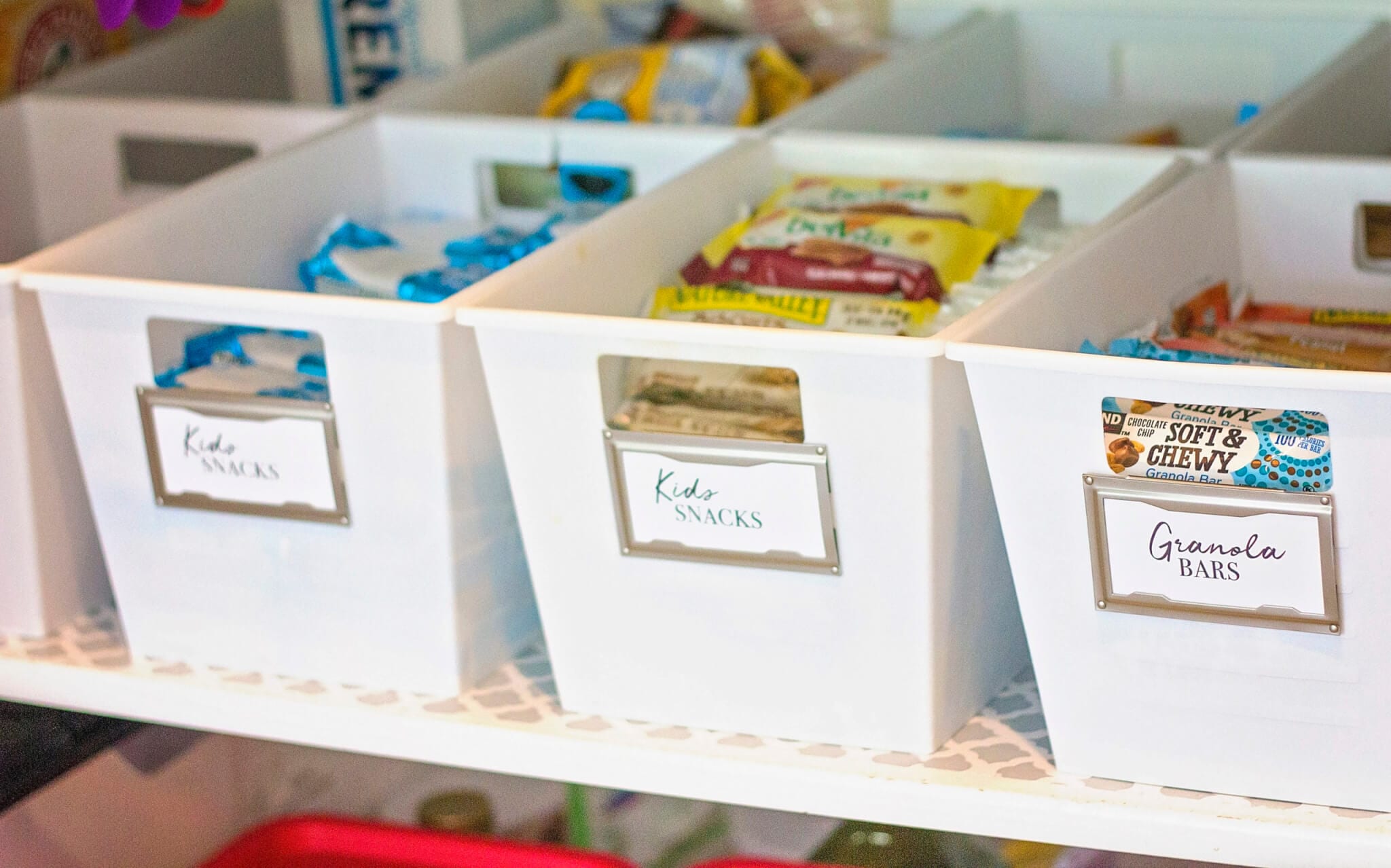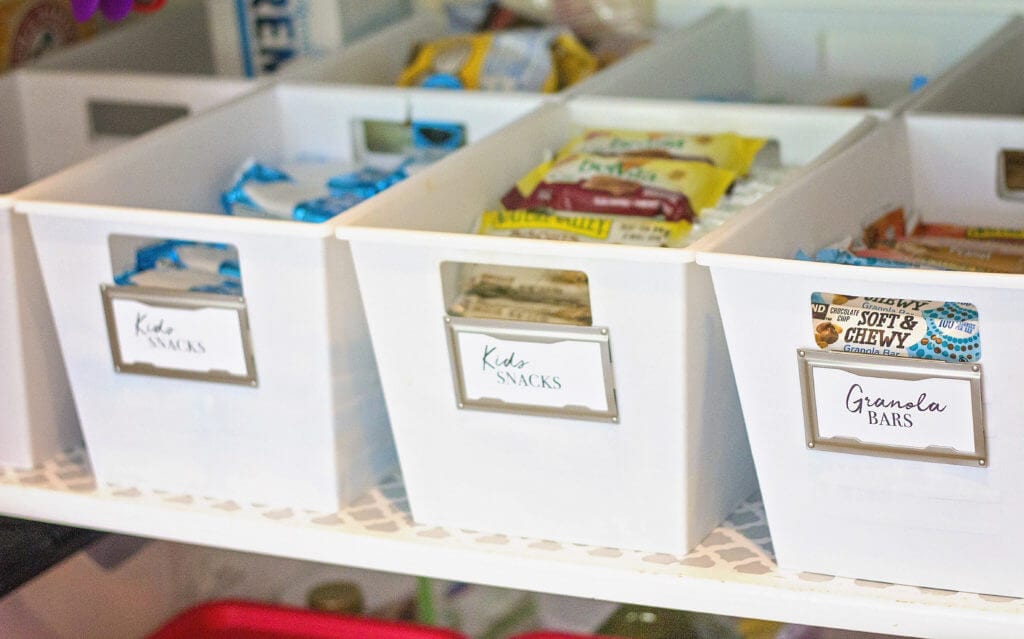 The good news is that you can buy some of their items online but you have to buy them in bulk. So if you had some friends or neighbors that you wanted to go in on dollar tree baskets with, you totally should! You can also exchange your dollar tree baskets (or any other products!) you ordered online at the store if you have too many.
Michael's Cheap Storage Solutions
Michael's is one of my very favorite places to buy organizing bins. They always have very stylish bins that are great quality that will last you a long time. And they always have several sizes in almost every style!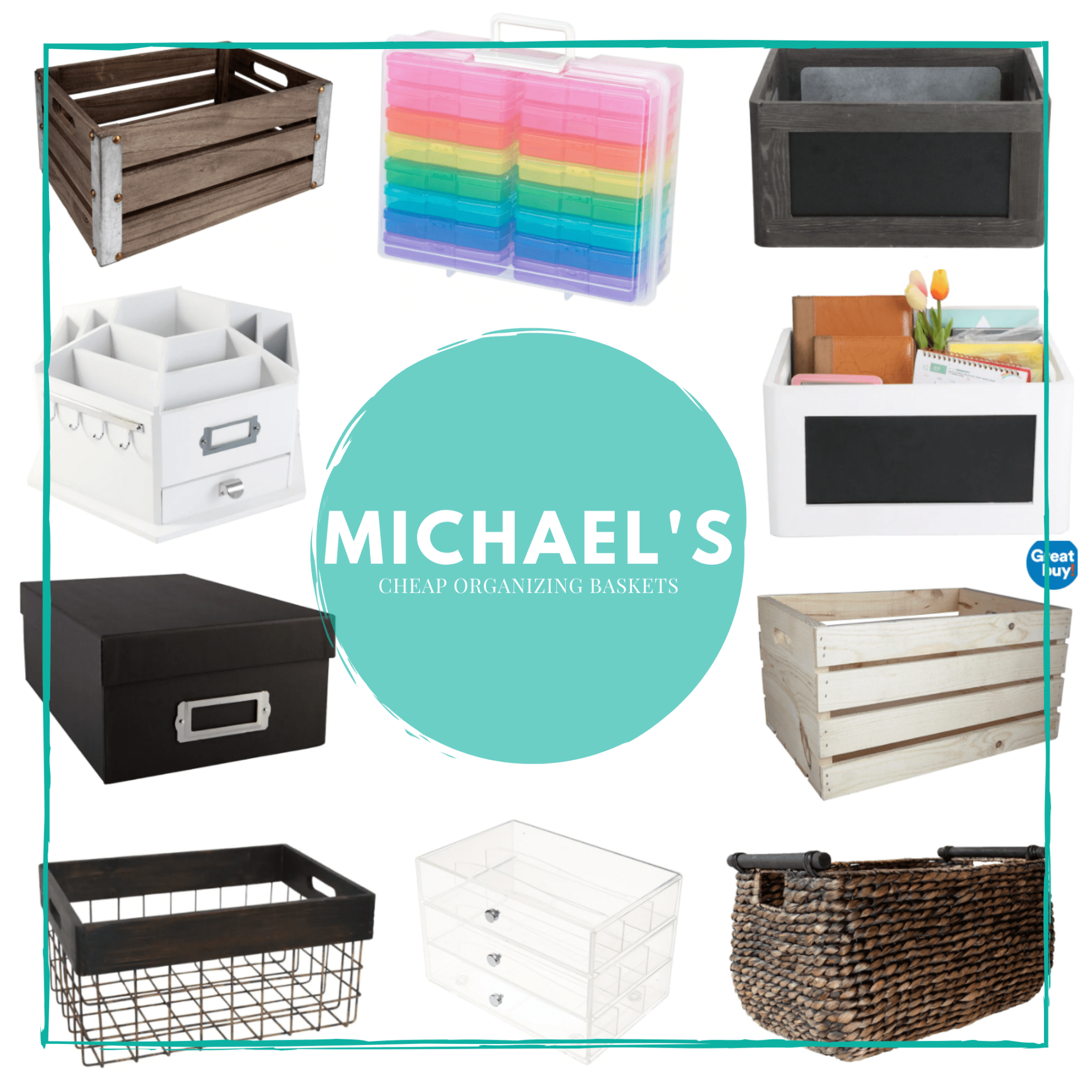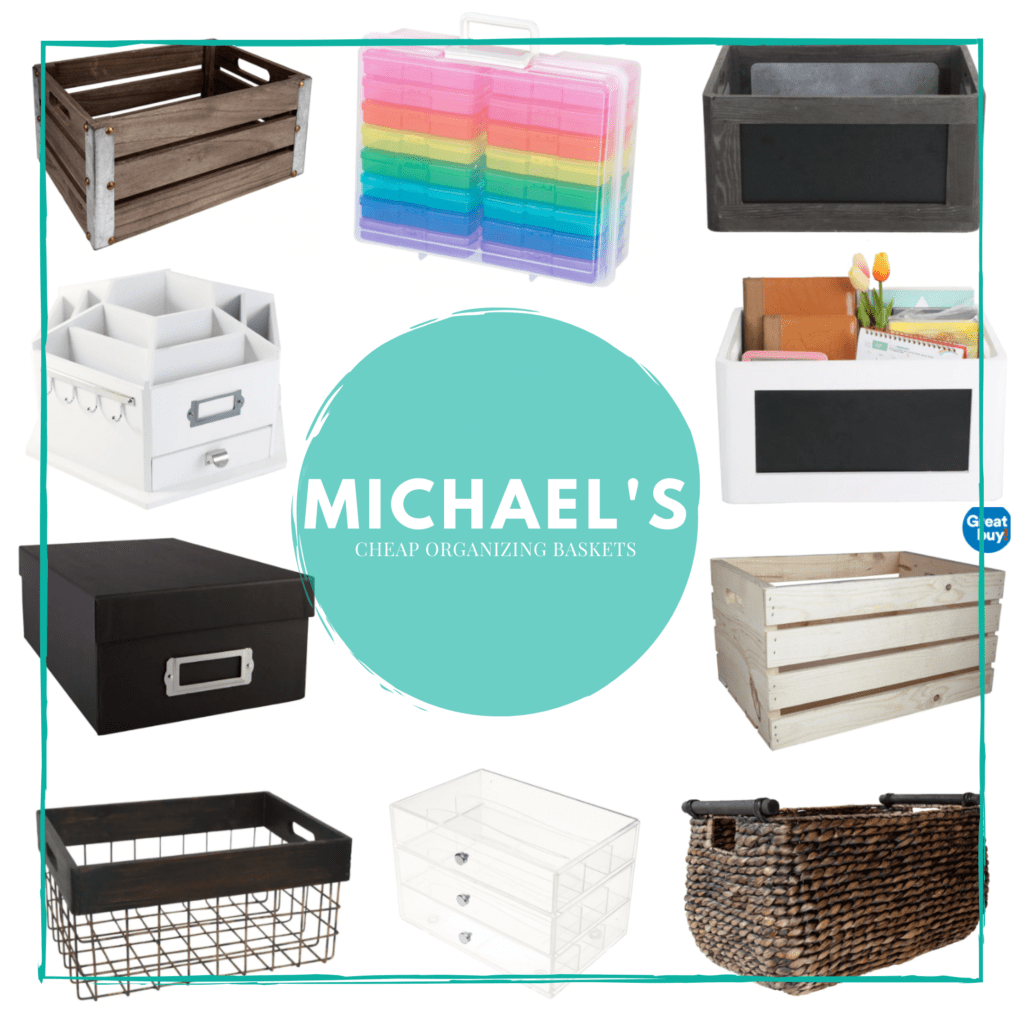 The downside to shopping at Michaels is that unless you want to pay full price, you always have to wait for a sale. And like I mentioned before, the prices are even better if you wait for them to come out with an additional percentage off coupon. Those are the times when you want to buy it at Michael's!
Here are my Favorite Michael's Storage Baskets:

Big Lots Cheap Storage Solutions
Big lots is one of those diamond in the rough type of stores. It's not usually a store that you would think about buying your organizing supplies at. But you would be very surprised at the great treasures that you can find! One of my favorite things about Big Lots is their prices! Generally speaking, they even have name brand organizing bins for really great prices!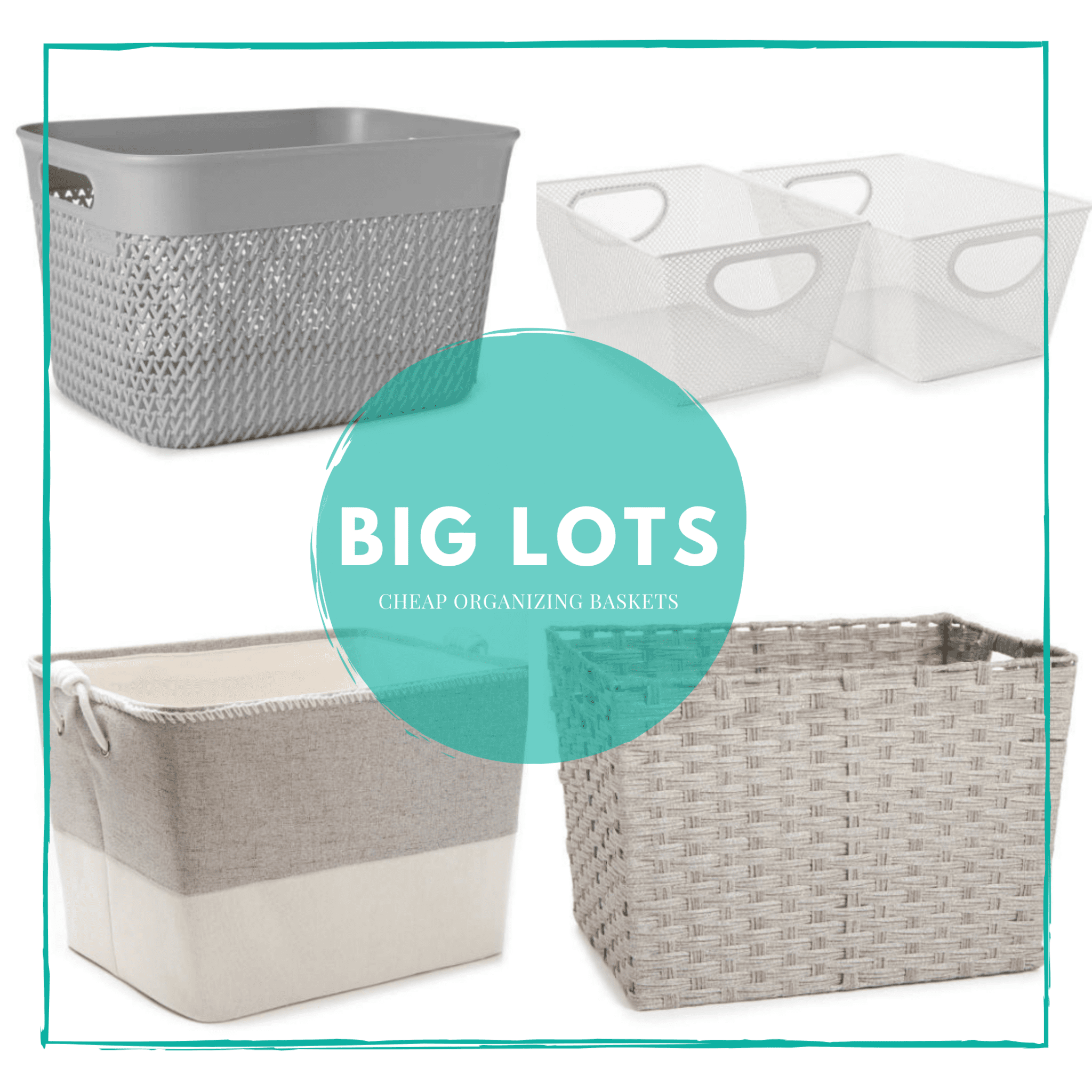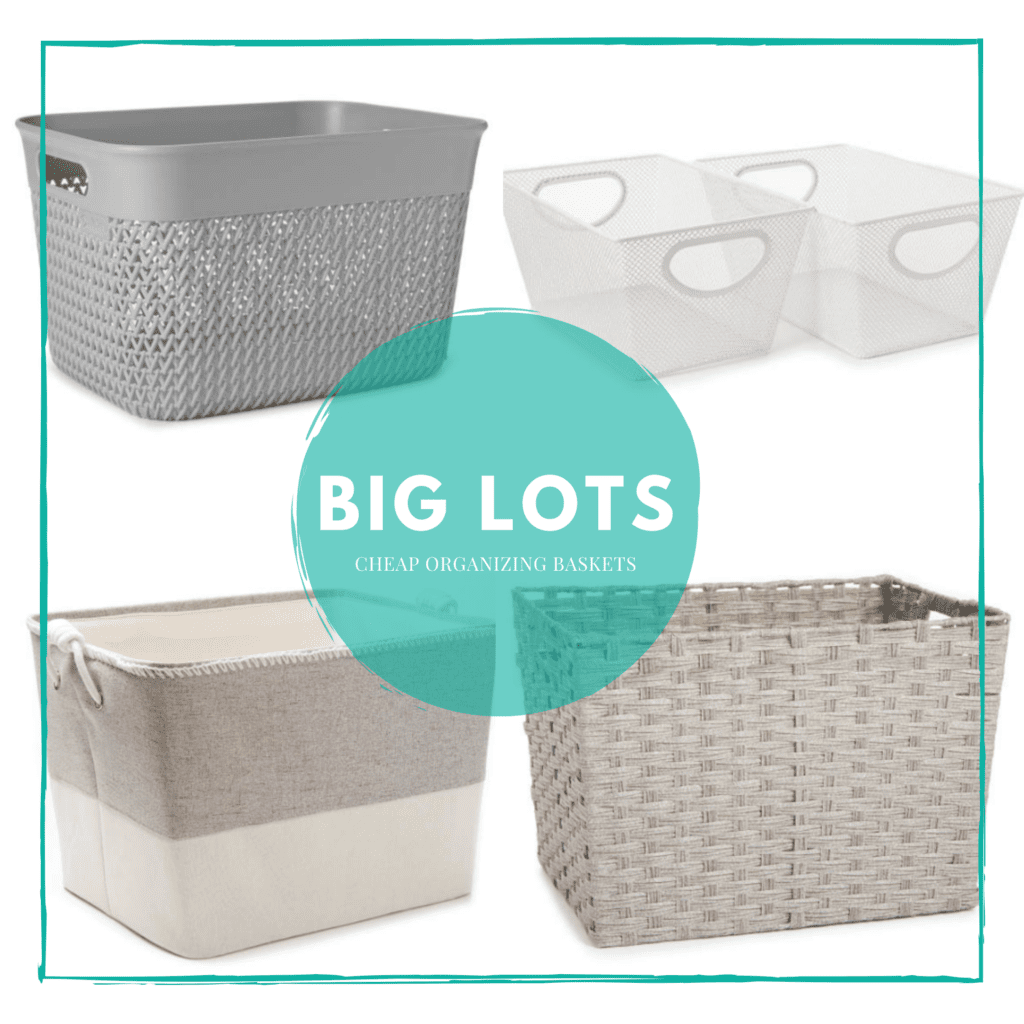 So the next time you are looking for cheap storage baskets for your next organizing project, don't forget to check out Big Lots.
Ikea Storage Solutions
IKEA is known for its cheap storage baskets…and for good reason! I use Ikea bins all throughout my house and I LOVE THEM! I love their prices and I'm really surprised by the quality of their products.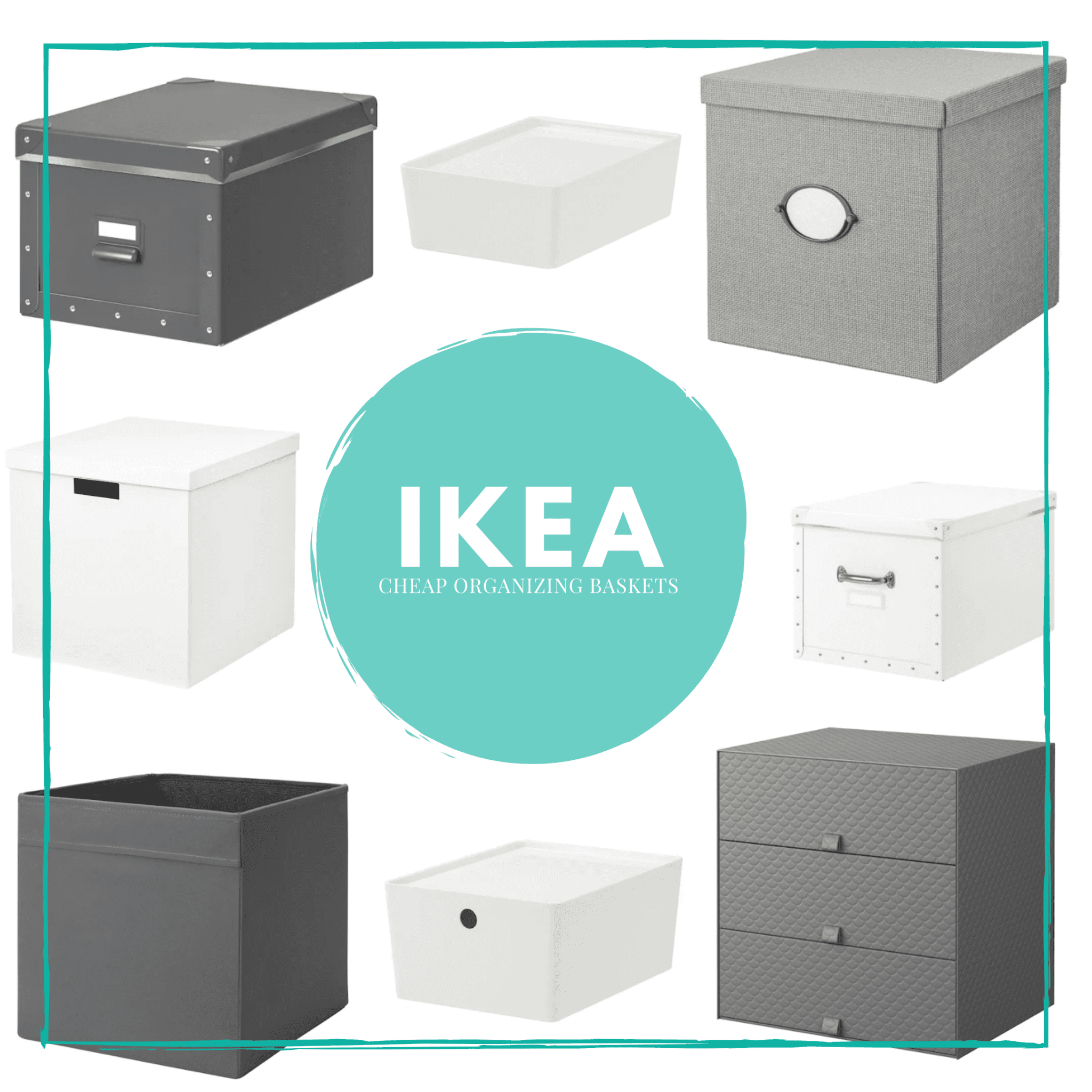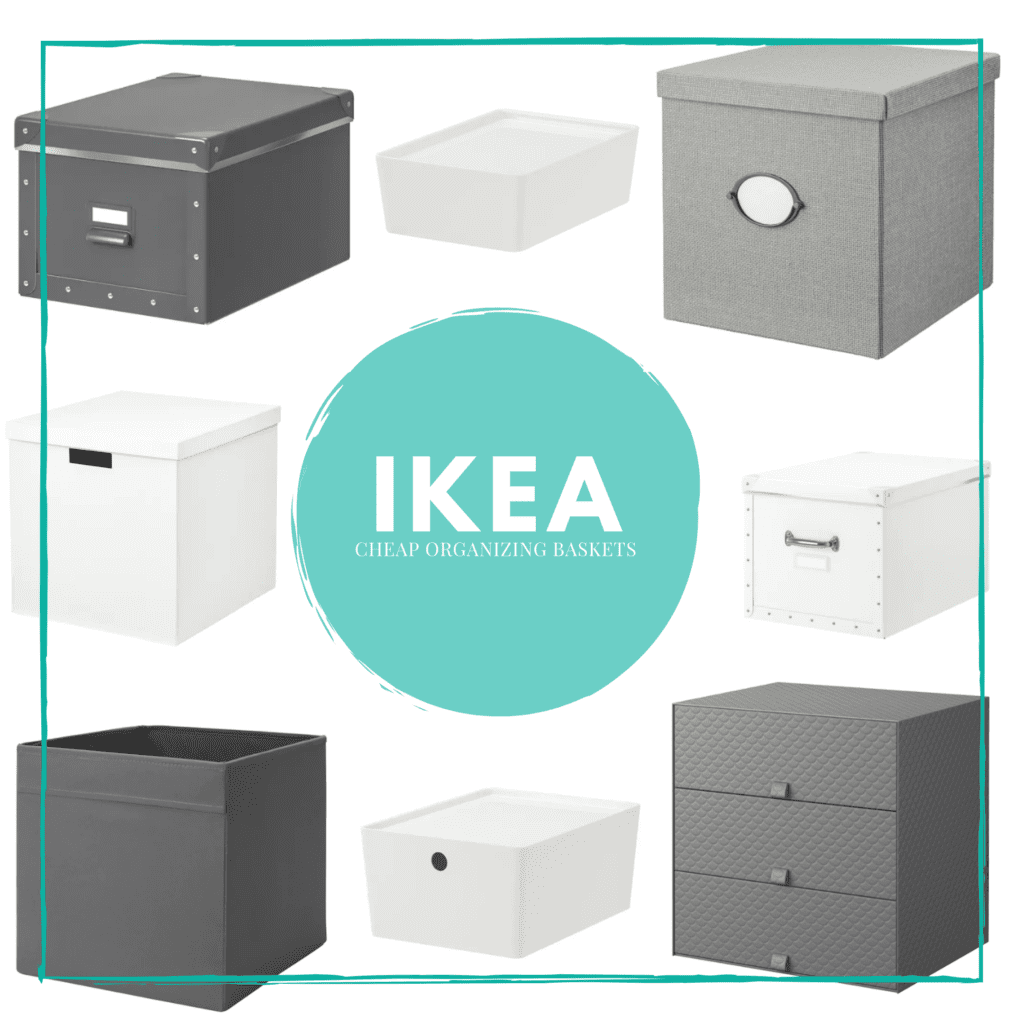 Sometimes IKEA can get a bad rap for having items that aren't the greatest quality but so far in my experience, they're organizing and storage products really do stand the test of time!
My favorite bins are the Kuggis bins. They are very sturdy and they are stackable! I really love this feature because they allow you to take advantage of your vertical space. If you always choose open bins, you will always use a lot of unused space above your bin. Sometimes this can be great! But sometimes, stacking bins help you store more items in a smaller space.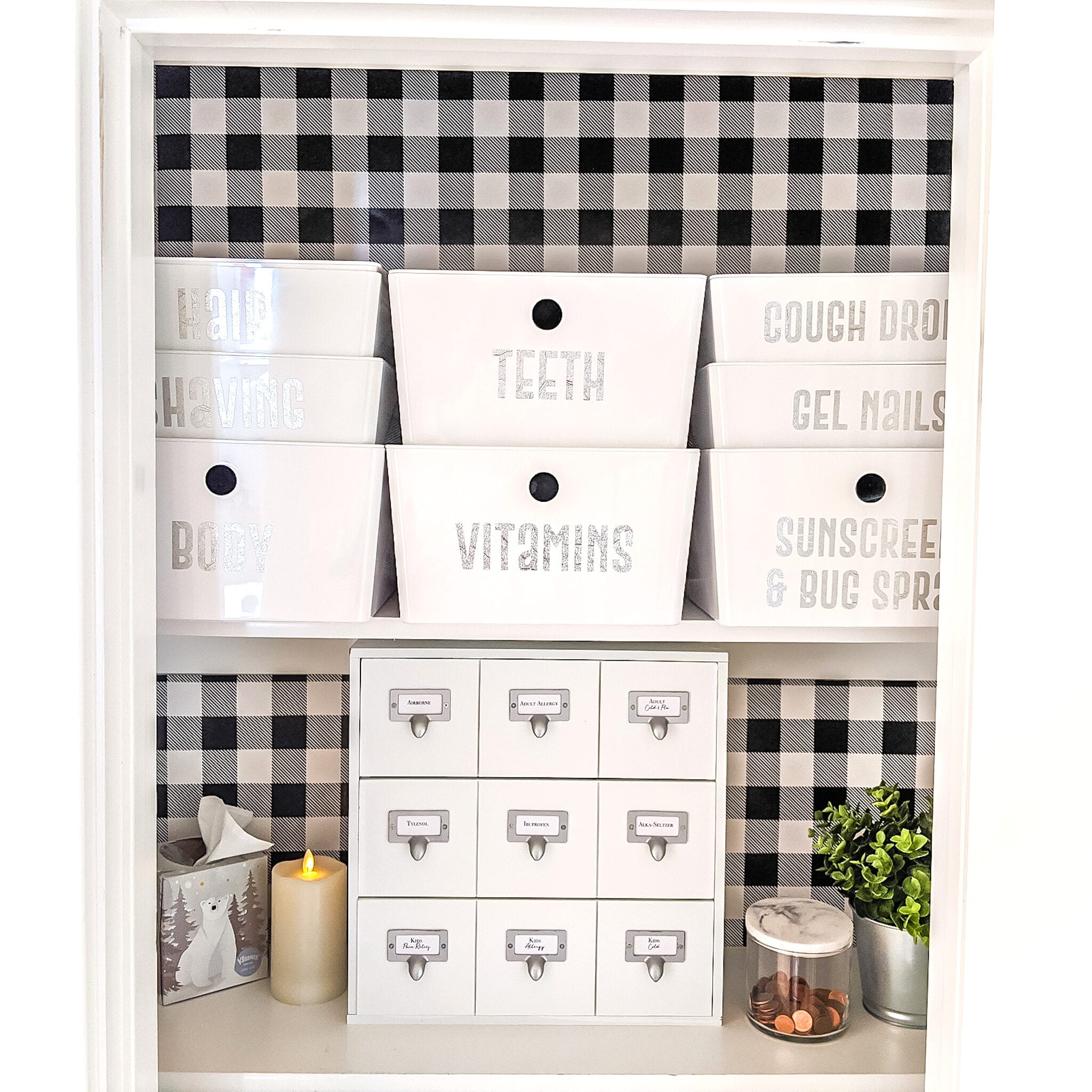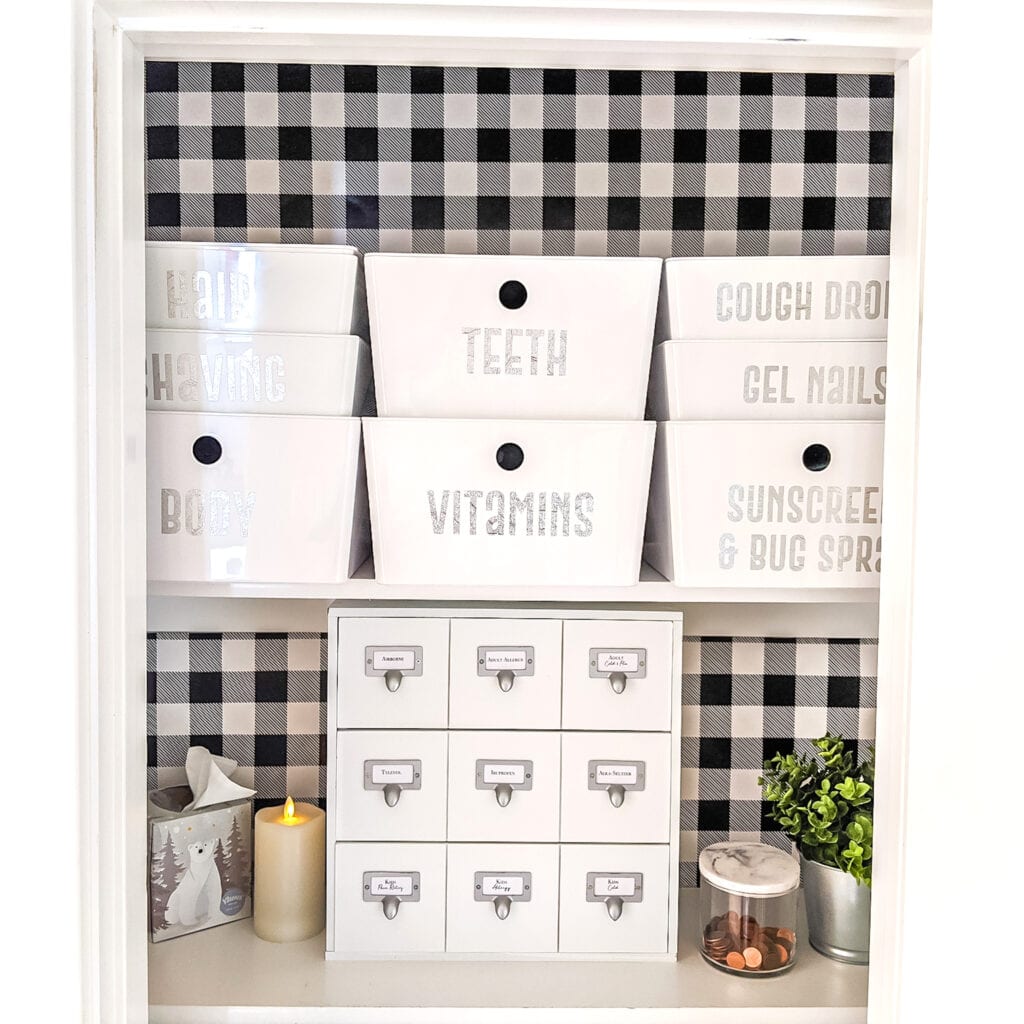 Amazon's Storage Solutions
Of course, the most convenient option when shopping for organizing supplies is Amazon! One thing to keep in mind with Amazon though is that shipping is never actually free, it's always wrapped into the cost of the product.
So be cautious when buying bins from Amazon that you are actually buying a good price. This applies to everything you buy on Amazon!
If you find something that you like on Amazon (or any other store for that matter) make sure to take a few extra minutes to search Google for the same product to make sure you're getting the best price. You can also use the Honey app (or it's also a Google chrome extension) where it will actually give you a pop up warning letting you know if it can be found for cheaper on another site!
Here are some of my favorite Amazon Storage Baskets and Bins:

Target Cheap Storage Baskets
It's no secret that Target has rows and rows of beautiful things that just call out our names, begging us to buy them. And for this reason, I feel like Target charges a bit more than other stores. So I don't particularly think of Target when looking for a great deal on organizing supplies. But I DO love their style and they have SO MANY BEAUTIFUL OPTIONS.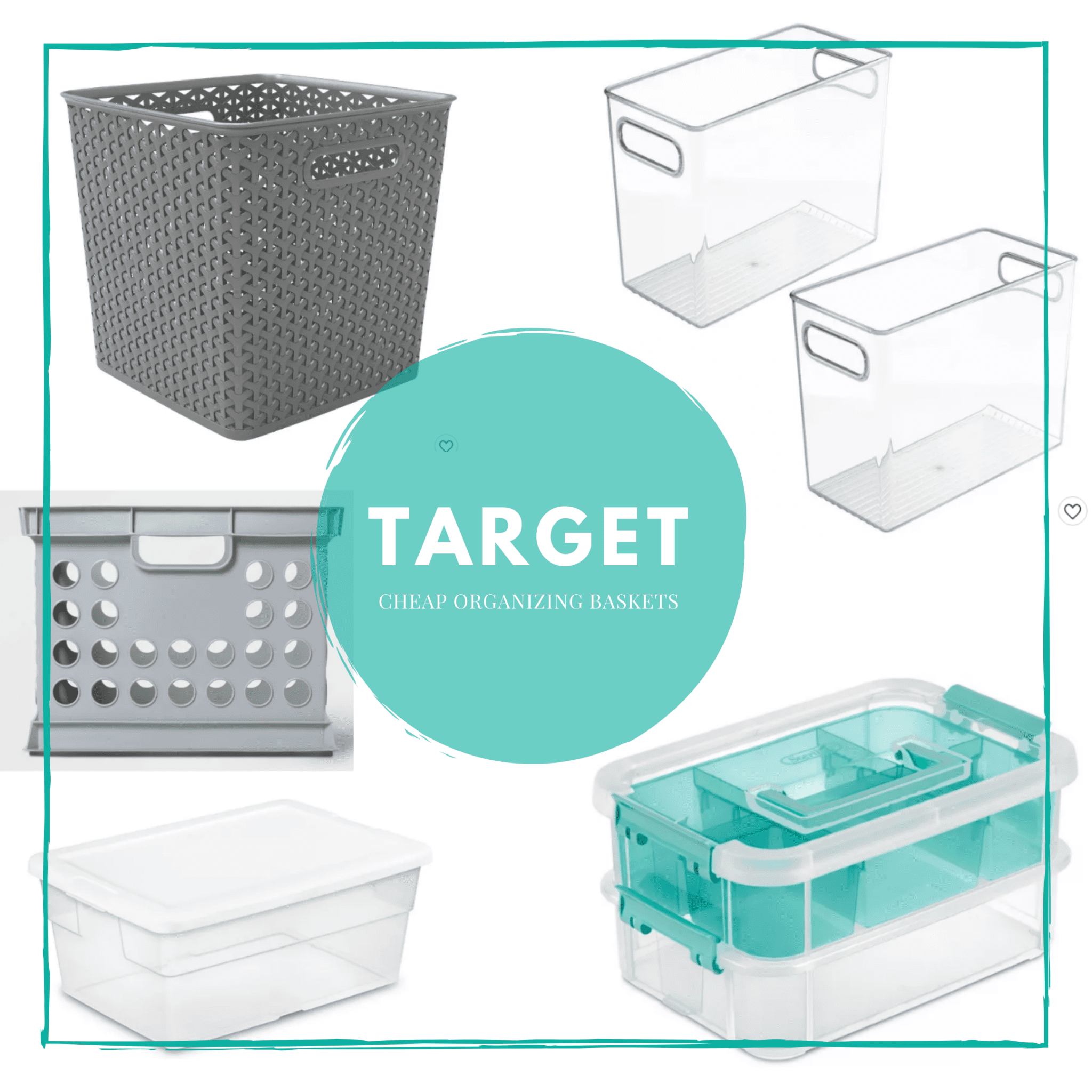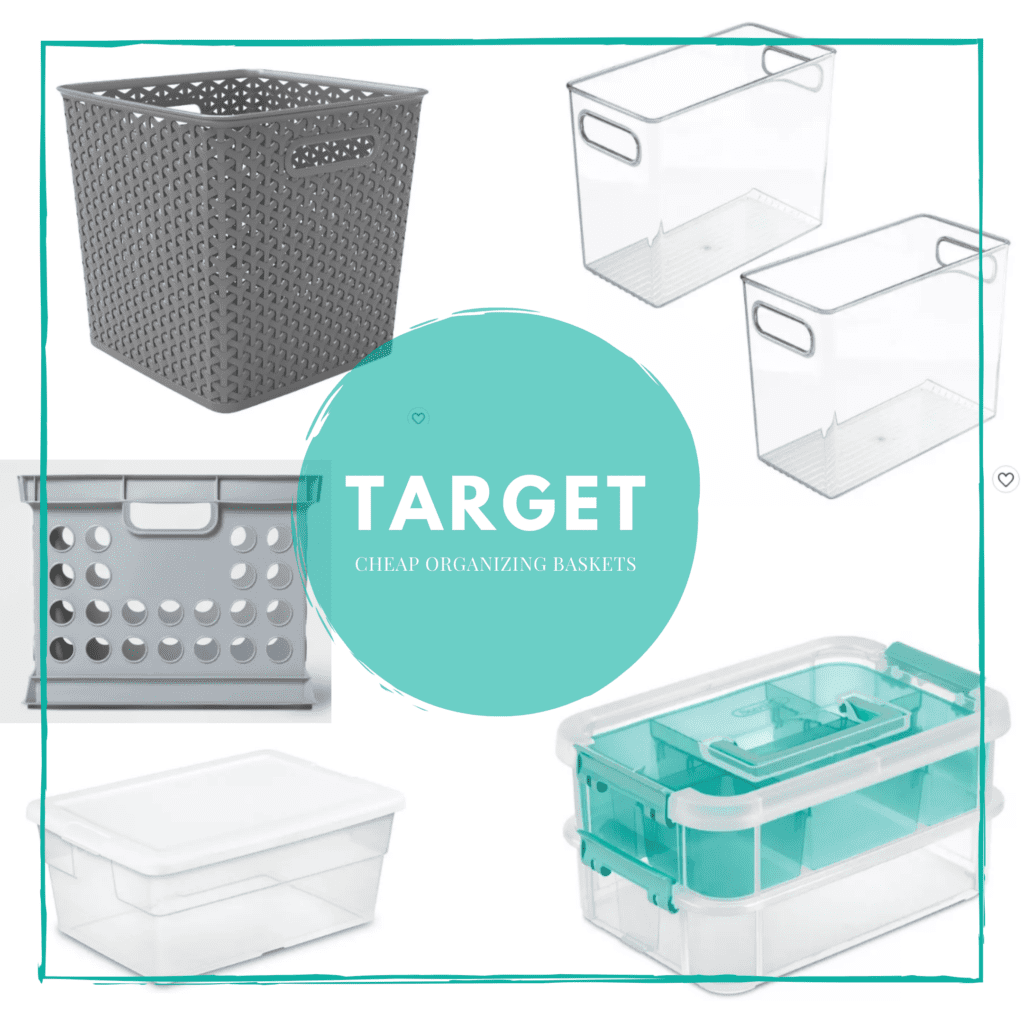 Here are my favorite Target Storage Bins:

I hope that I have given you some inspiration and some helpful tips to find cheap storage baskets that will fit perfectly into your home! Here is a recap of a few things that you might want to remember.
Pay Attention to Quality
Buy them in Sets
Look for Sales
Use round or oval bins sparingly
Shop online first!
Happy organizing!