How to Keep Your Car Smelling Fresh
Do you often have to transport kids or other passengers in your car? If so, then you know that a car can really smell bad. And sometimes car fresheners don't cut it. In this post, we're going to talk about how to make your car smell good. We'll give you tips and tricks on how to make your car's interior smell great!
How to Keep Your Car Smelling Fresh
A smelly car is never fun, but we've all been there before. Between kids, friends, pets, and other passengers, our cars can become a smelly mess. Or you may have purchased a used car and it's full of bad odors like cigarette smoke.
So how do you make your car smell better?
There are a lot of ways to eliminate a bad odor from your vehicle and help it smell like a new car again. Depending on how bad the unwanted odors are, you'll probably need to clean your car pretty well first. Then you can focus on adding a nice scent.
This post will cover the entire process of getting a fresh scent in your car. To make your car smell great (and to keep your car smelling fresh), regularly cleaning your car will go a long way. And then you can focus on maintenance!
Clean First to Get Rid of Bad Smells
Let's cover cleaning first to help you regain a pleasant scent in your vehicle.
1. Clean and Vacuum the Carpet and Seats
The first step to making your car smell good again is to deep clean your carpets and fabric seats with a carpet cleaner. This also works well on car seats.
For a DIY car cleaner, mix baking soda and essential oils like these and then sprinkle the mixture on the carpet. Let it sit and then vacuum your car. Or use this baking soda product.
You can also rub dryer sheets over your fabric seats or use antibacterial fabric spray. Make sure you clean all of the seats in the car; the front seat, the passenger seat, and any backseats or car seats you have.

2. Clean You Car Vents
Next, clean your air vents. Air vents can be a big cause of a musty smell in your car and they are often overlooked when identifying a bad smell. Use Meguiar's Whole Car ReFresher to eliminate odors in vents. It's a spray bottle so it's super easy to use!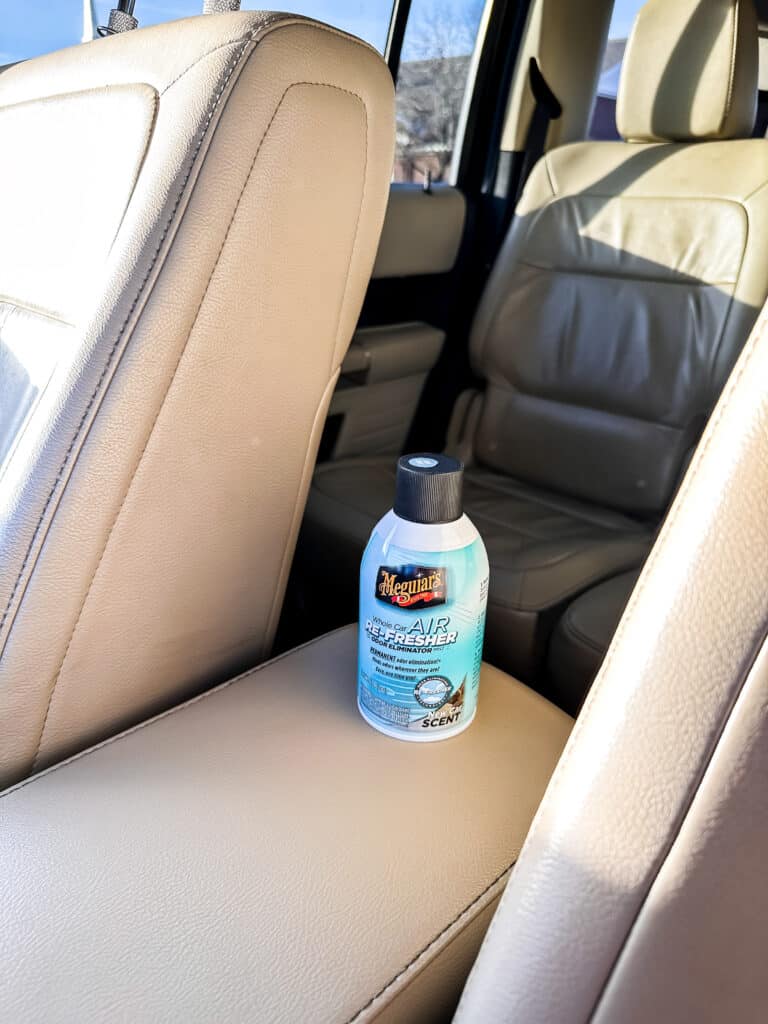 If you truly want a fresh smell in your car, you can't skip this step. Make sure to clean your air vents!
3. Keep a Window Open to Help Eliminate the Bad Smell
A big part of getting a fresh scent in your car is to air out the car as much as possible. Open all the windows to let fresh air in and out, then make sure your car is parked in a well-ventilated area or even outside on a sunny day.
You can also turn the fan on low to allow air to circulate throughout the cabin of your car. Cleaning out the ventilation system will help get rid of existing odors.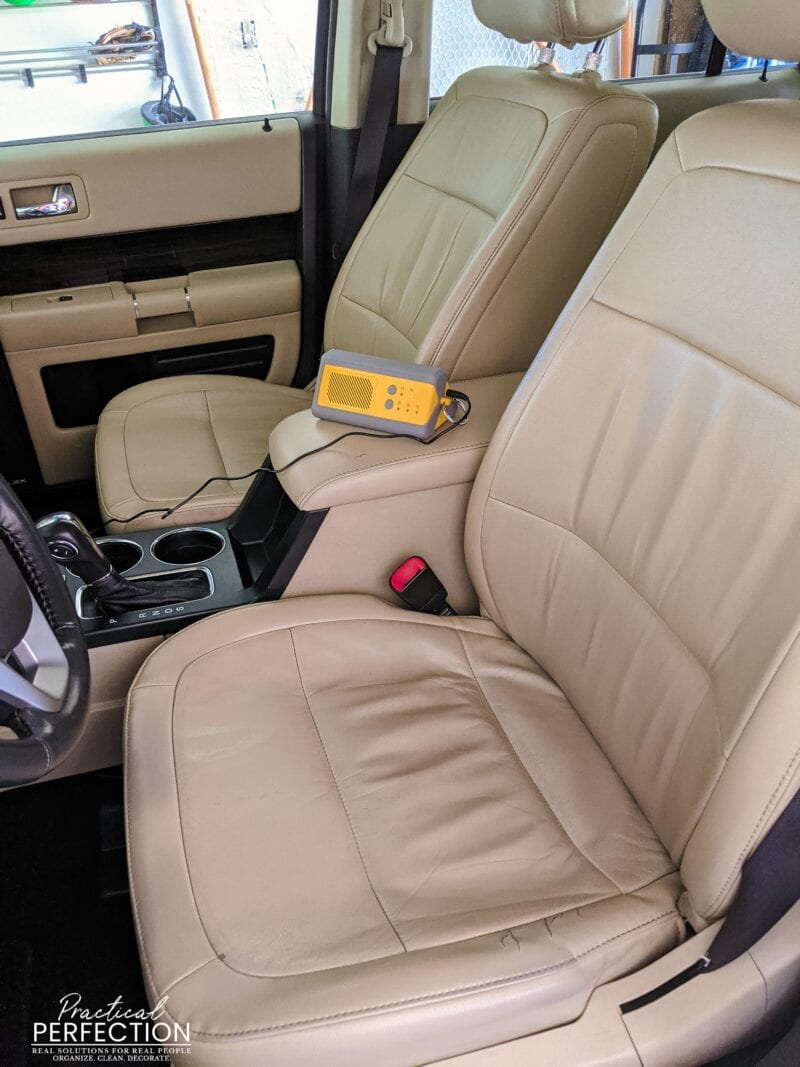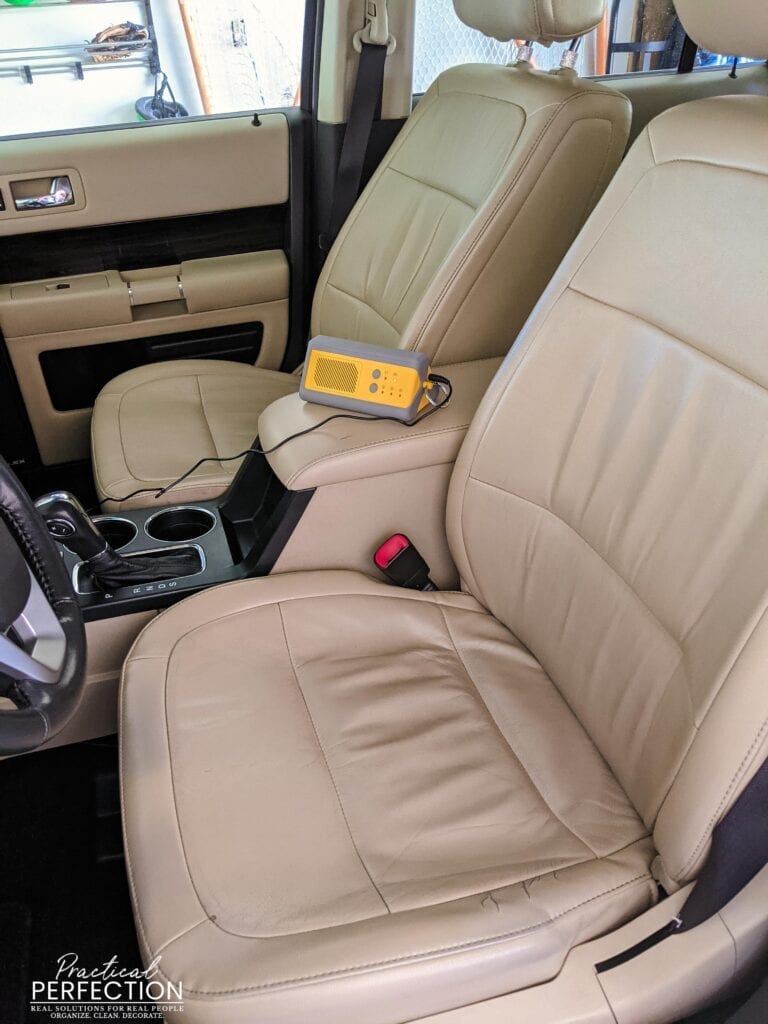 Use an Ozone Generator to eliminate odors and cigarette smoke. You can also put baking soda into a vented container to absorb bad smells (like a small glass jar). Activated charcoal bags like these can also absorb bad odors really well!

4. Get into the Nooks and Crannies
To get that new car scent again, you need to get all of the nooks and crannies of your car clean. Vacuum the upholstery, carpets, and headrests to get rid of dirt and any other particles that may be causing unpleasant smells. The smell might not even be coming from visible dirt but from something deep in the upholstery.
Use a steam cleaner or an extractor if you have one available. These will help to deep clean all surfaces in your car, including hard-to-clean areas. If you don't have access to either of these tools, you can use an upholstery brush or even a toothbrush to get into those difficult spots.
You may also want to use a crevice tool extension for your vacuum cleaner if available. This will allow you to clean the areas around buttons, your cup holder, air conditioning vents, and the rubber mats under the driver's seat and passenger seat.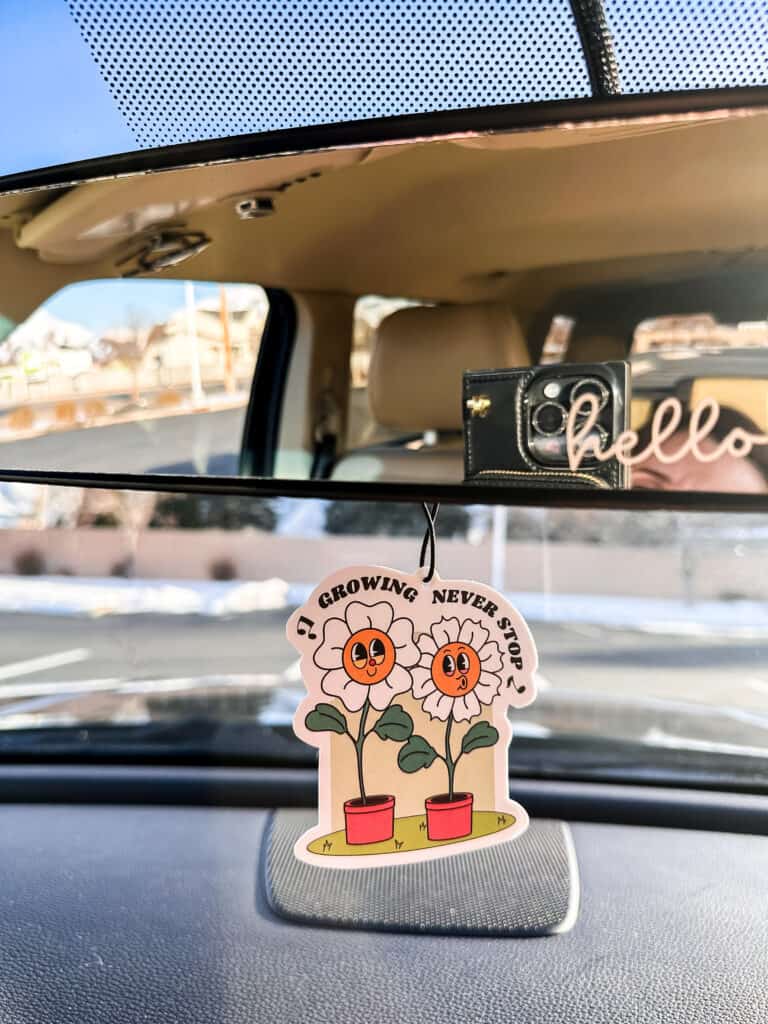 Adding a Nice Scent to the Car
Deep-cleaning your car should eliminate most smells from your car. If the smell is still lingering, you may wish to add a nice smell. (Even if it's not bad, you'll probably still want to add a nice scent. Who doesn't want their car to smell fresh and nice?)
Air fresheners are great for adding a pleasant aroma to your car and can be found in almost any auto parts store or department store. Many air fresheners come in scents such as lemon, vanilla, and pine which can be used to mask unwanted smells.
Here are some other simple tips to keep your car smelling nice:
Car Diffuser
Most people have an air freshener in their car, but air fresheners don't always have to look like the standard ones we usually see. You can get a car diffuser!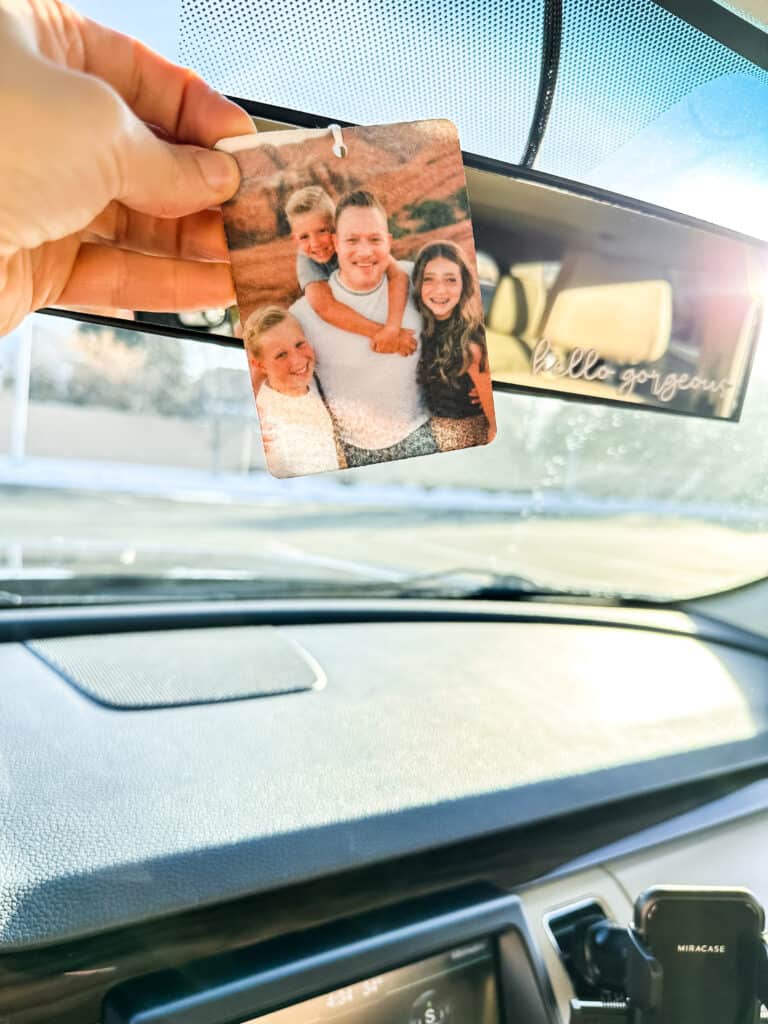 With a car diffuser, you can just add a few drops of your favorite essential oils to get the exact smell of air freshener you want!
Other Ways to Use Essential Oils
There are lots of other ways to make a DIY car freshener with your favorite essential oil. One way is to add essential oils to a diffuser disc. You can also make a DIY car spray using essential oils.
Then you can simply spray your DIY essential oil air freshener in your car or onto your rearview mirror decoration.
Laundry Scent Beads in a Sachet
You can also make your own air fresheners by adding scent beads to a sachet. You can also buy scented sachets as well.
Buying Different Kinds of Air Freshener
If you're not into DIY car fresheners, there are lots of different air fresheners available for purchase. There are many different forms like sprays, hanging cards, and gels that come in a variety of scents.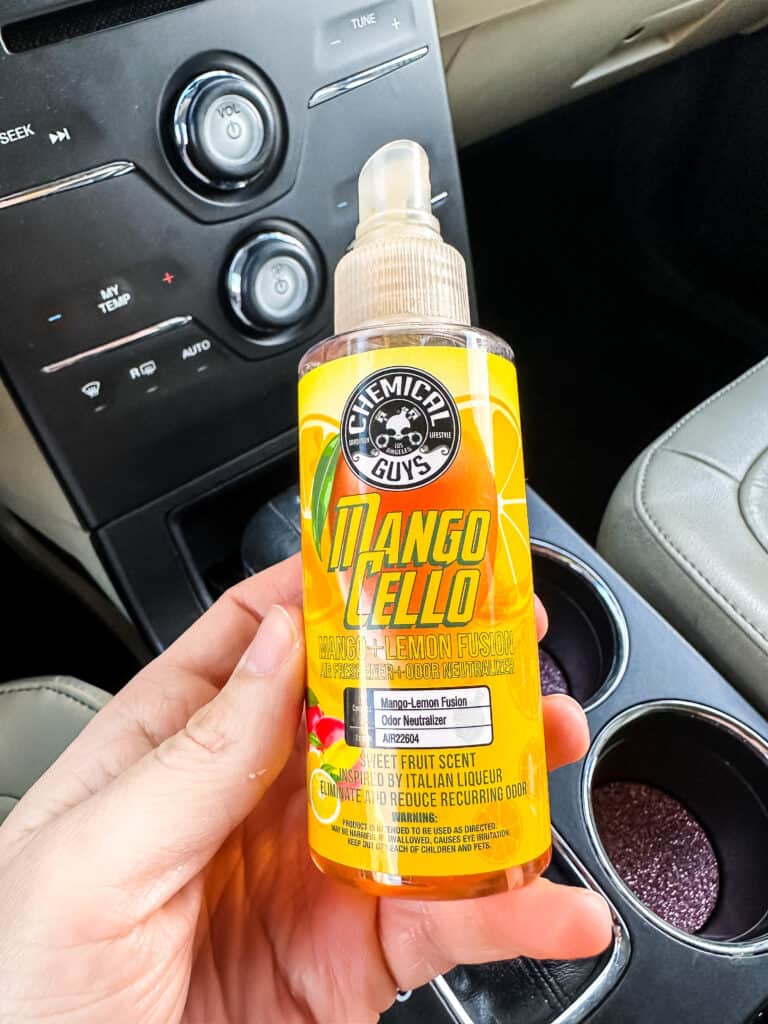 You can also buy refillable air freshener dispensers if you find something you really love.
I love this scented car spray by the Chemical Guys. You can also get a unique air freshener with this personalized photo air freshener.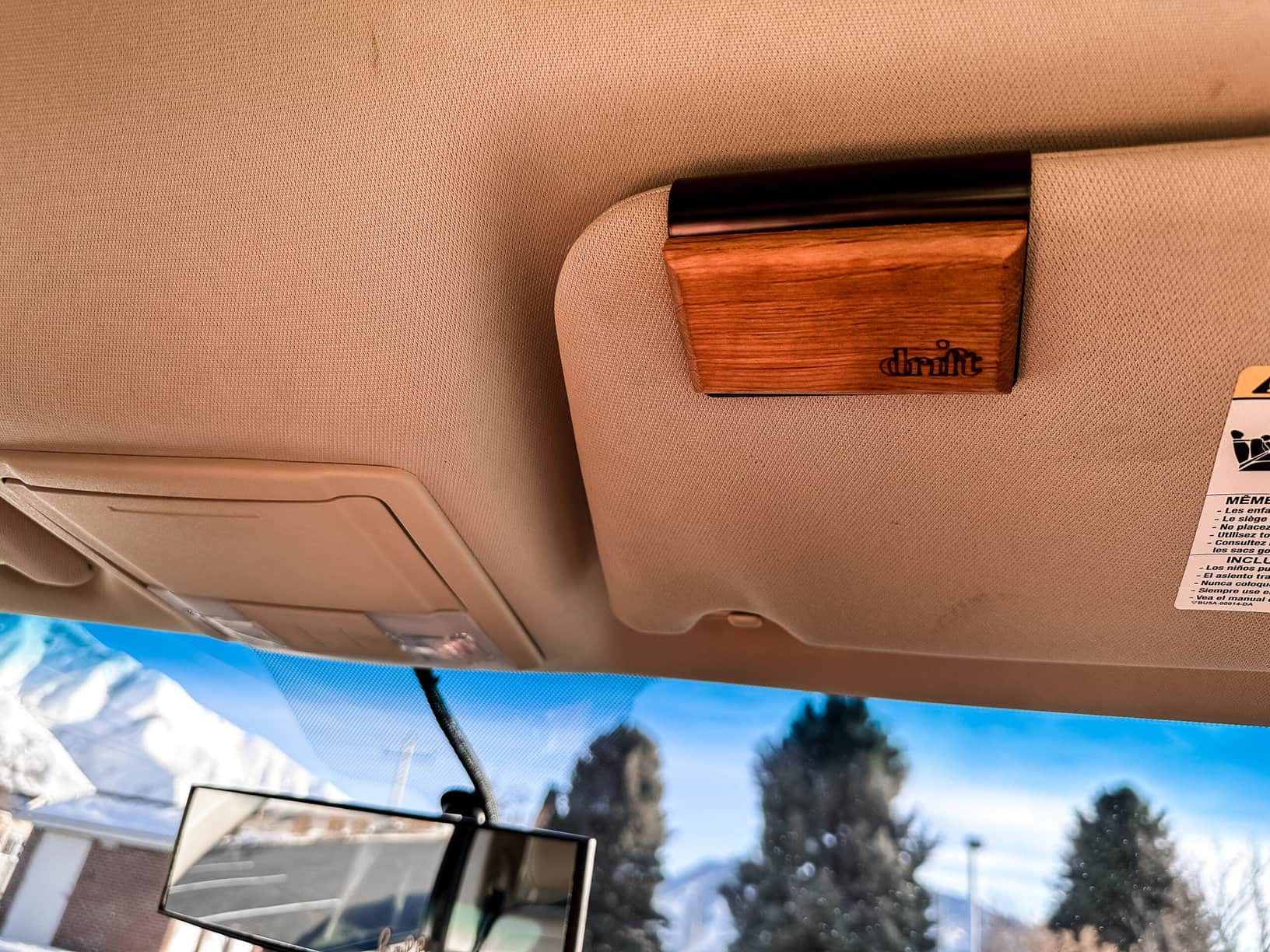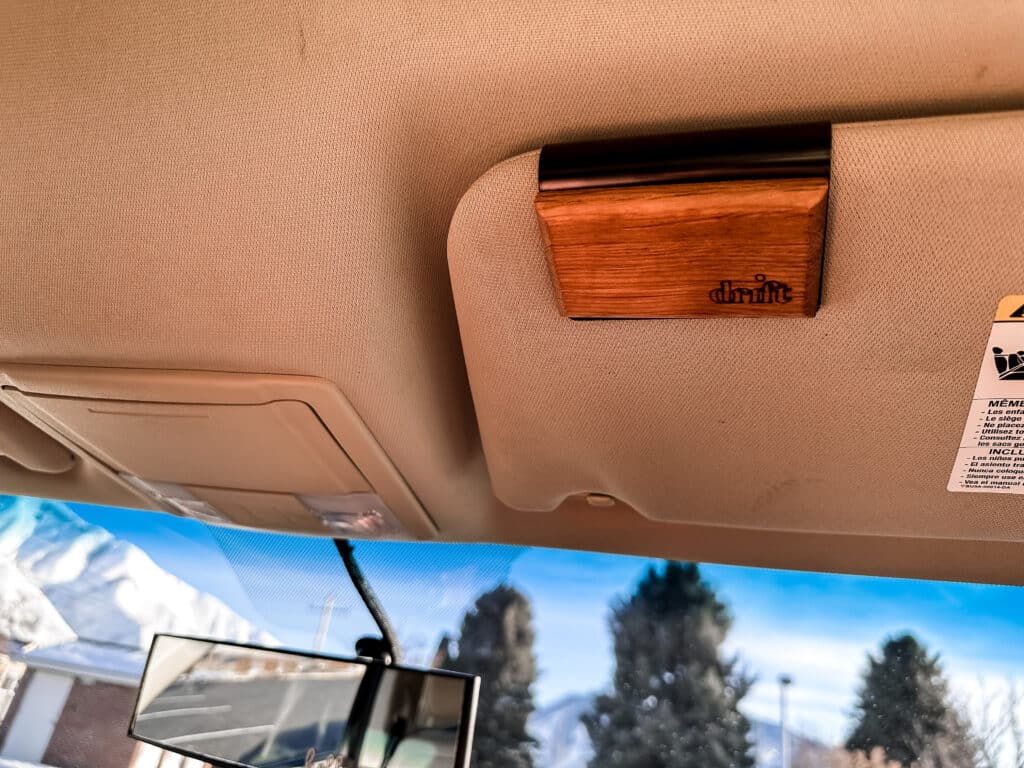 Final Tips for Nice Scents in Your Cars
If you want to make your car smell like a new car again, you need to make sure you eliminate any bad odor that might be lingering in your car. Remember to clean out the air conditioning vents and air your car out for a couple of hours.
Don't overlook household items like baking soda and dryer sheets when it comes to getting rid of smells.
To make your car smell nice, make sure you use air fresheners that are safe for your vehicle. While this probably seems obvious, don't try to use scented candles. Use an air freshener, spray, or diffuser with a few drops of your favorite oil or smell.
Soon your vehicle will be smelling like a new car again!