20 Cheap Storage Solutions That Cost Less Than The Dollar Store
Have you ever seen some pretty incredible organizing ideas online only to find you have to sacrifice your first-born in order to afford the organizing containers? Yeah, me too. Organizing supplies can be expensive, but they don't have to be! That's why I've gathered my VERY FAVORITE cheap storage solutions you can buy on Amazon that cost CHEAPER than the dollar store.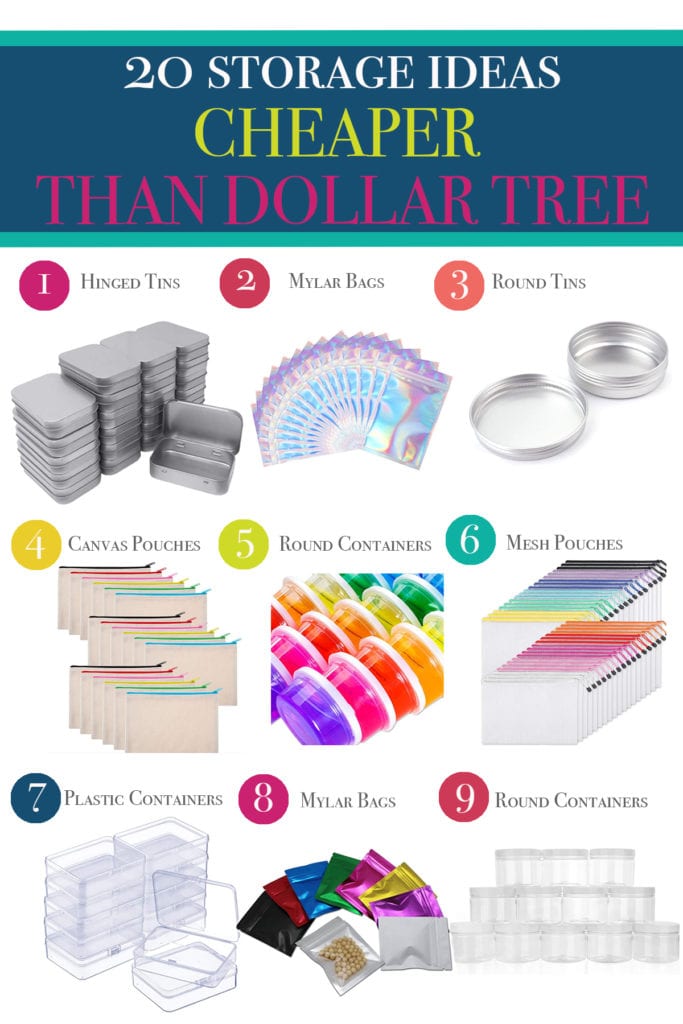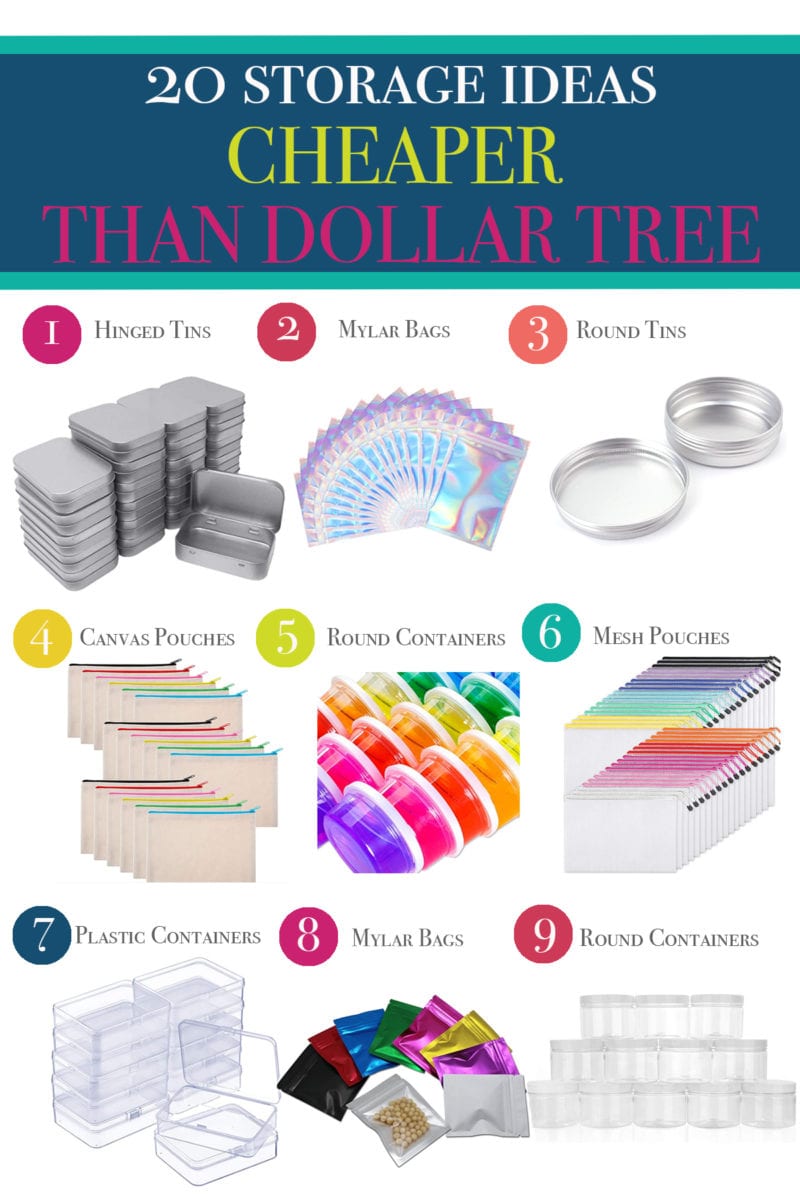 Cheap Storage Solutions
You may be thinking, these products look great, but why are small storage solutions necessary? I can't tell you how many times I've been searching at the bottom of my purse for loose bobby pins or elastics in hopes that I'd find them there. But it was such a disaster, it took me forever to find anything! This post contains 54 different cheap storage solution ideas with different things that you can actually store in the bags, pouches, or tins that I am recommending! So you really have no more excuses for not getting organized. I'm providing you with ideas for things you can organize as well as the products to organize them with. 🤣
Mesh Zipper Pouches
The possibilities for these are endless. I love storing our puzzles in these but you could store so many different things in these! I personally have the XL ones and they are more sturdy than a Ziploc bag and would last much longer and they look much nicer. The rainbow effect when I organize so these are one of my favorites. Here are some ideas for what you could use these for:
Puzzles
Books
Board Games
Toys
Travel Toiletries
Airplane Activities
Figurines
Diaper Bag Accessories
Binkies
Babycare
Organizing the Diaper Bag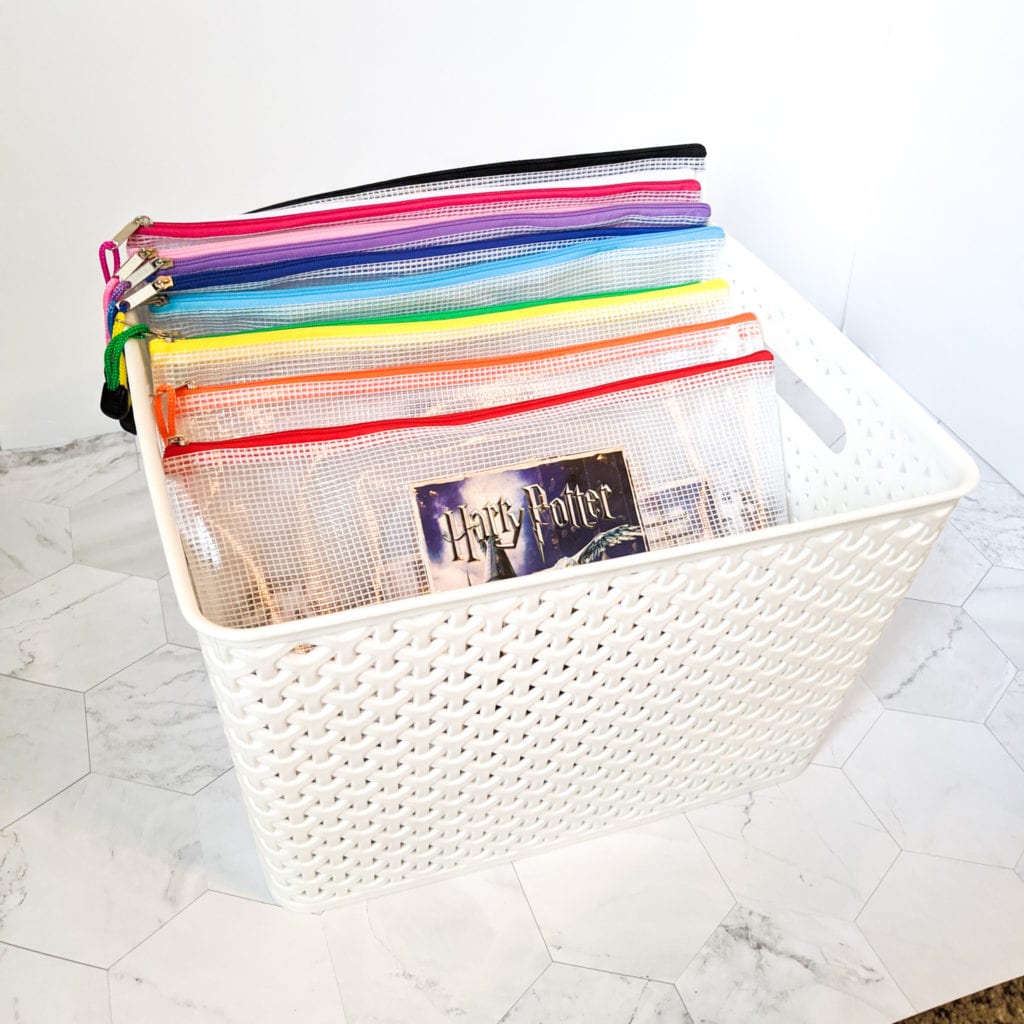 XL Plastic Mesh Zipper Pouches (13.5″ x 9.5″)
Small Plastic Mesh Zipper Pouches (9.5″x4.5″)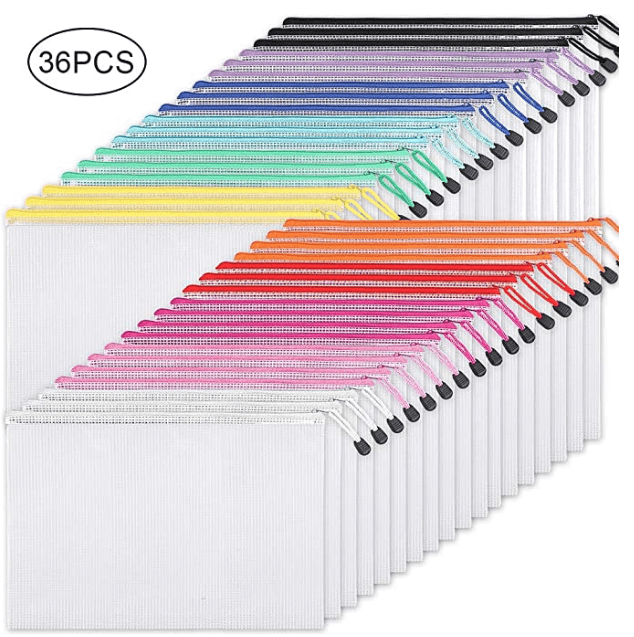 18 Pack of Waterproof Plastic Zipper Pouches (9 different sizes)
20 Pack of Mesh Rainbow Pouches (10.14″ x 9.3″)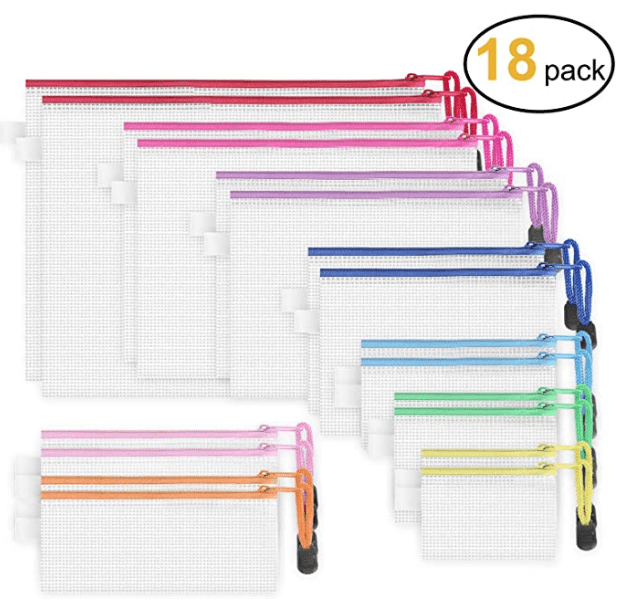 ---
Liking this post so far? Pin it for later or share it with your friends!
Canvas Zipper Pouches
The uses for canvas zipper pouches are more of the same as the pouches above, but they are a different style. The advantage of these canvas pouches is that you can't see what's in them. I guess, depending on the person, that can be a good or a bad thing. If you like seeing the contents of every bag, these aren't for you. But if you like a cleaner look, these are great at hiding that. You can also label the outside of these using a cutting machine and Heat Transfer Vinyl.
I love to use these for travel, my Disney Park Bag or even my Gym bag! I love how these bags allow me to use my creativity and personalize my bags however I want. Here are some other possible ideas for using these zipper pouches:
Cosmetics
Makeup Brushes
Keys
Chapstick and Lipsticks
Coins
Pens and Pencils
Gym Bag Essentials
Travel Bag
Passports and Important Documents
Office Supplies
Purse Organization
Jewelry
Travel Sized products for your Carry on Bag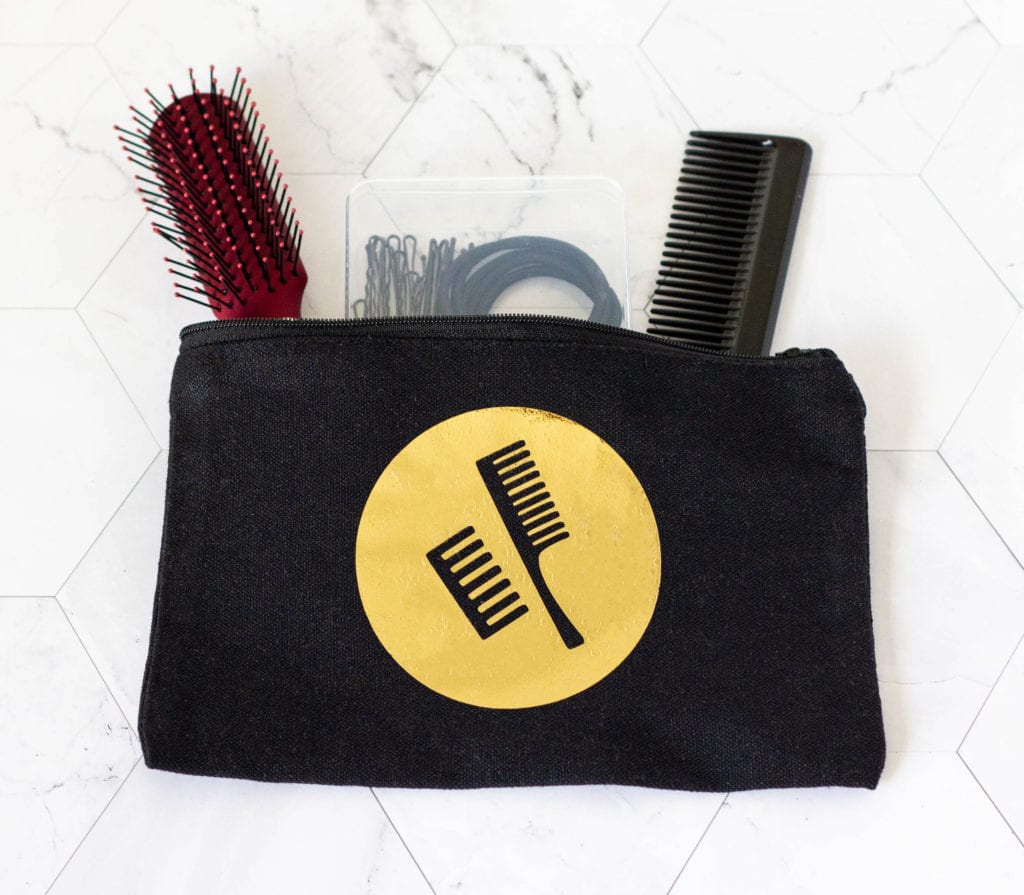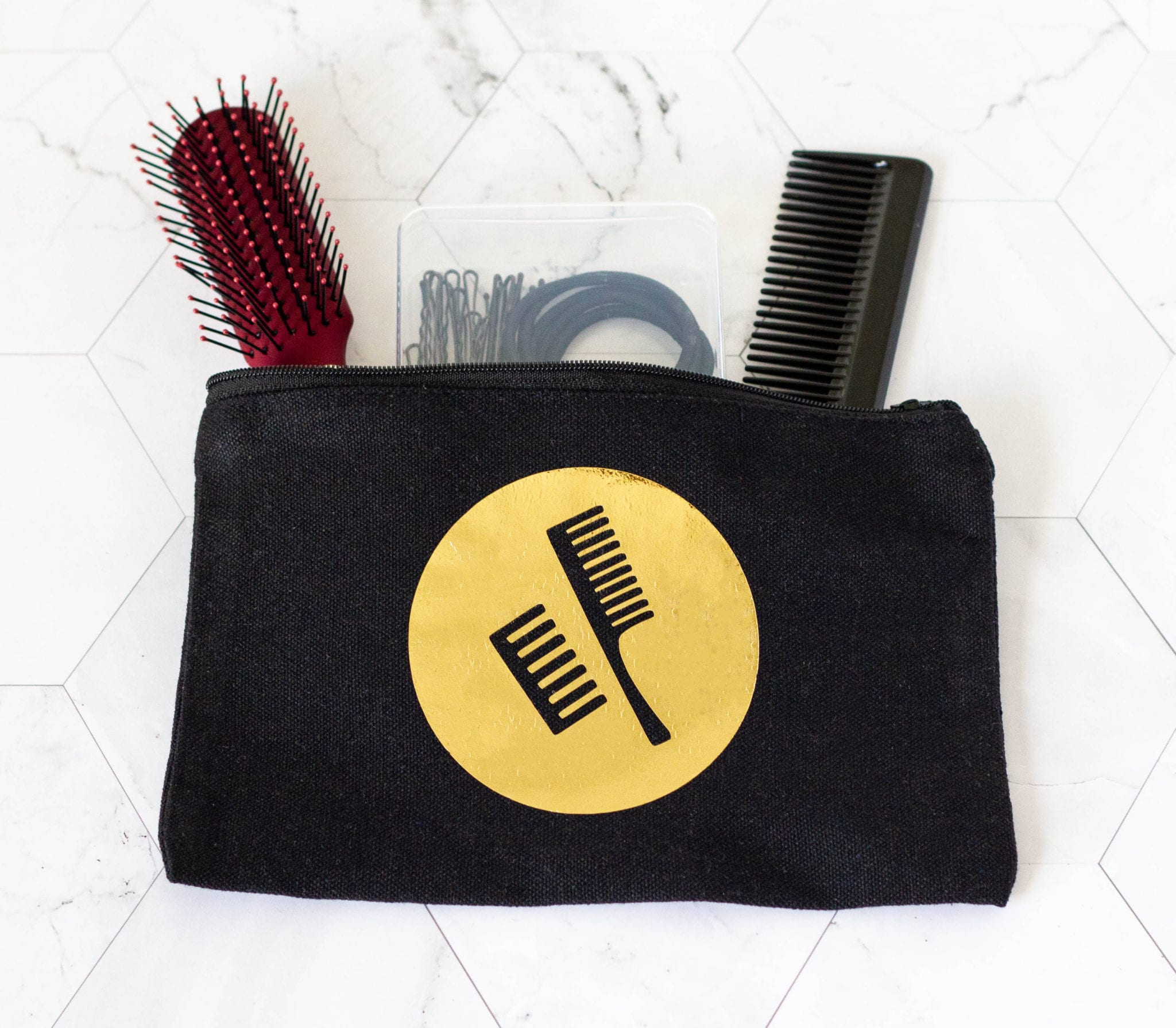 Rainbow Zipper Canvas Pouch (3 sizes available)
12 Different Colors of Zipper Pouches (8.86″ x 4.72″, waterproof, not canvas)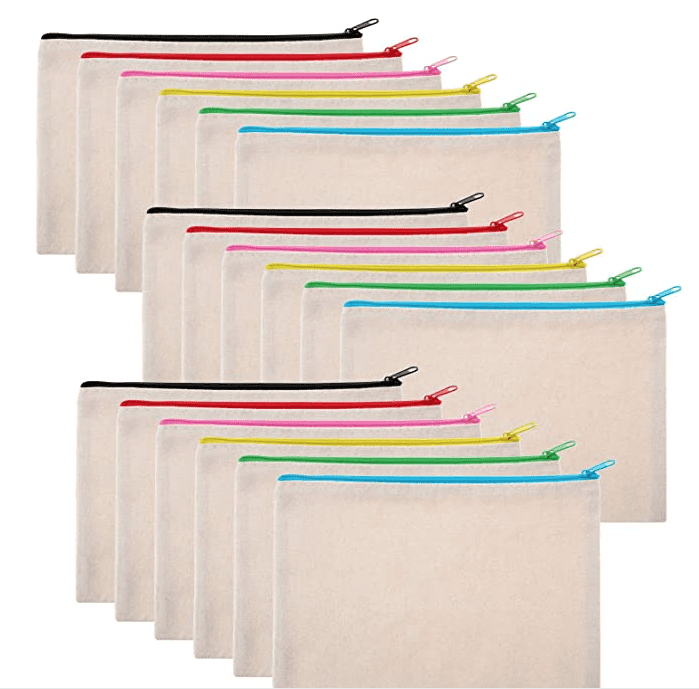 Canvas Zipper Pouches with Black Zippers (6″ x 7.25″)
Black, Gray and Tan Canvas Zipper Pouch Set (7.8″ x 4.8″)
---
Small Plastic Containers
I have been amazed at how many times I have turned to small plastic containers to organize things in my home. They are perfect for keeping small items together and giving them a home while keeping little hands from creating messes at the same time! They are an easy grab-and-go solution for so many possibilities and they have really come in handy in my house particularly with kids slime, clay, office supplies, and even my bathroom drawer!
Here are some other ideas for ways that you can use plastic containers in your home!
Slime, air-dry clay, playdough (Read my Art Closet Post here)
Paper clips, Safety Pins, Pushpins, Rubber Bands, and other office supplies
Charging Cords (Read my post on How to Easily Organize Charging Cords)
Bathroom Products (elastics, bobby pins, chapstick, flossers, Q-tips, etc.)
Jewelry Making Supplies
Arts and Craft supplies
Jewelry during travel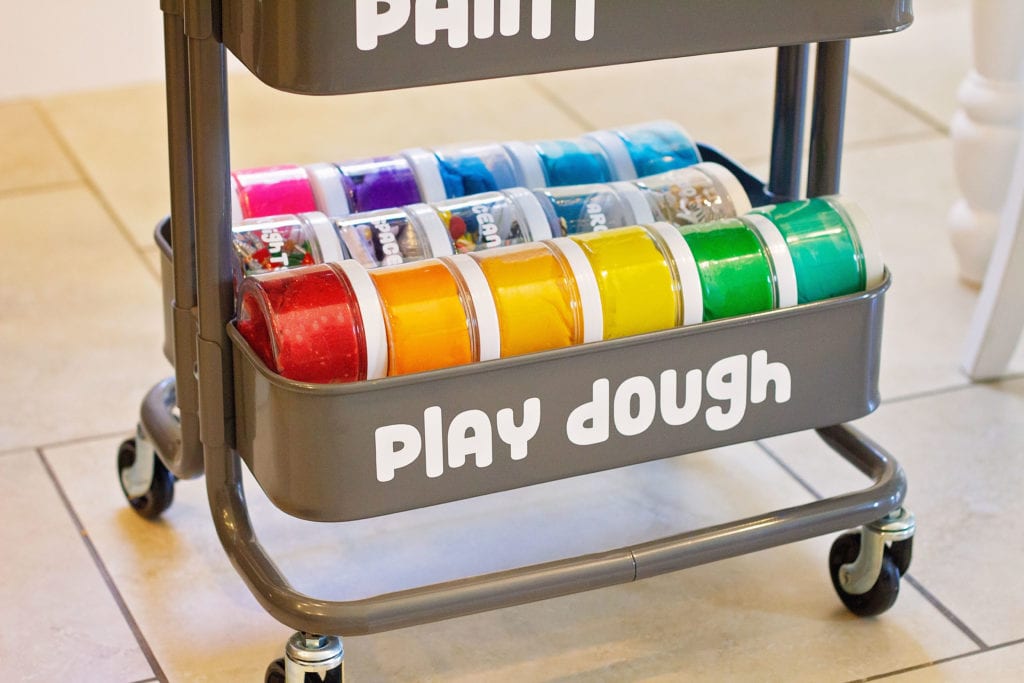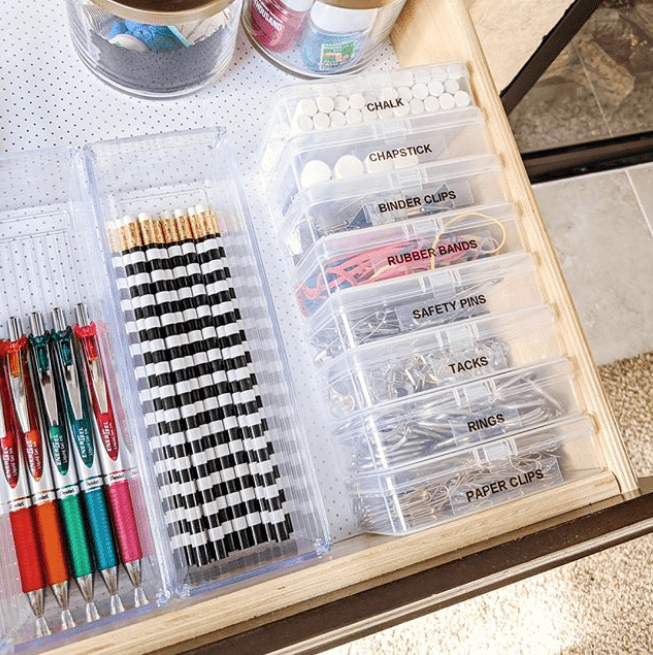 Clear Plastic Storage Containers (many sizes available, square or rectangle)
Assorted Sizes of Clear Plastic Containers (various sizes, square and rectangle)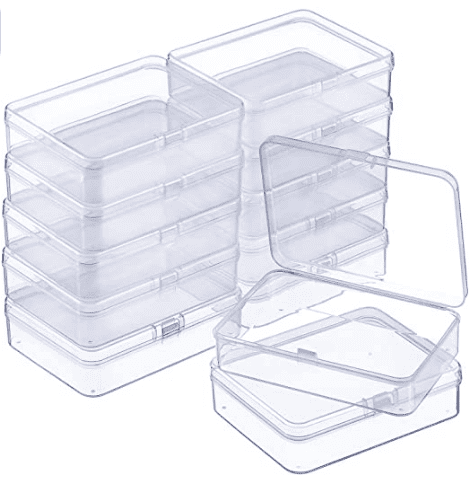 Assorted Sizes of Round Clear Plastic Containers
12 Pack of Round Clear Plastic Containers (8 sizes to choose from)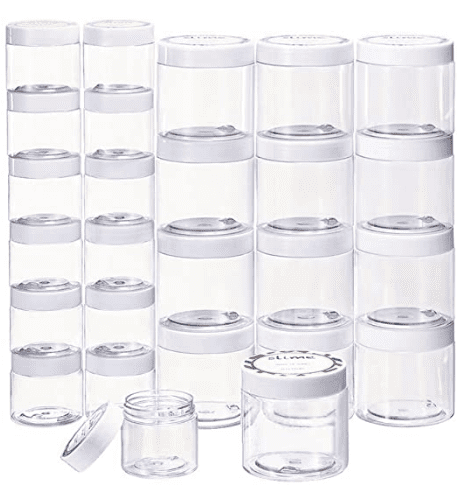 ---
Mylar and Plastic Bags
Mylar bags probably aren't something that comes to your mind when you think about organization but let me tell you…these are absolutely incredible! These containers are so durable and they can easily be washed (if you're using them for food) and used again and again. Some of them even come with a clear side so you can see the contents within each bag. These are also fantastic for organizing your Emergency 72-Hour Kits!
I used the mylar bags for storing snacks for things like almonds (for quick energy) in my gym bag. Or Saving money at Disneyland by packing some of our own snacks in my Disney Park Bag!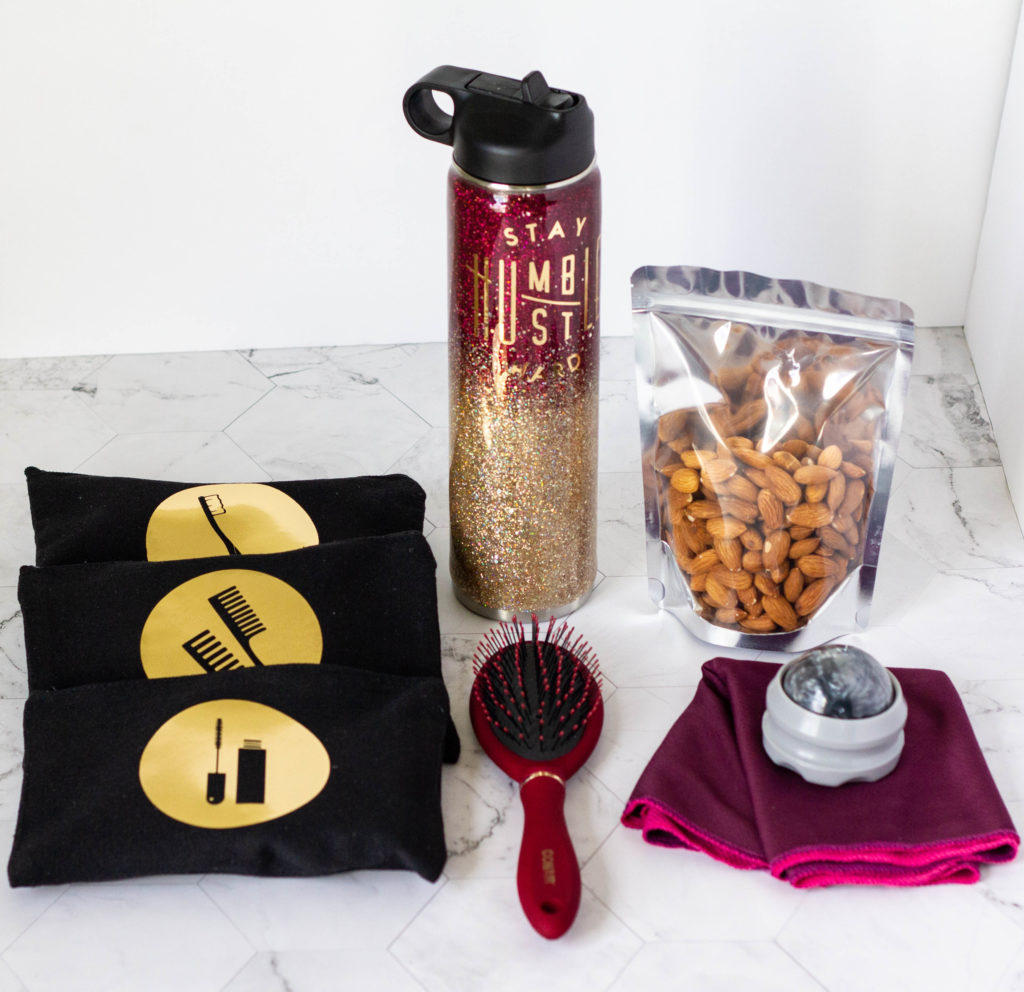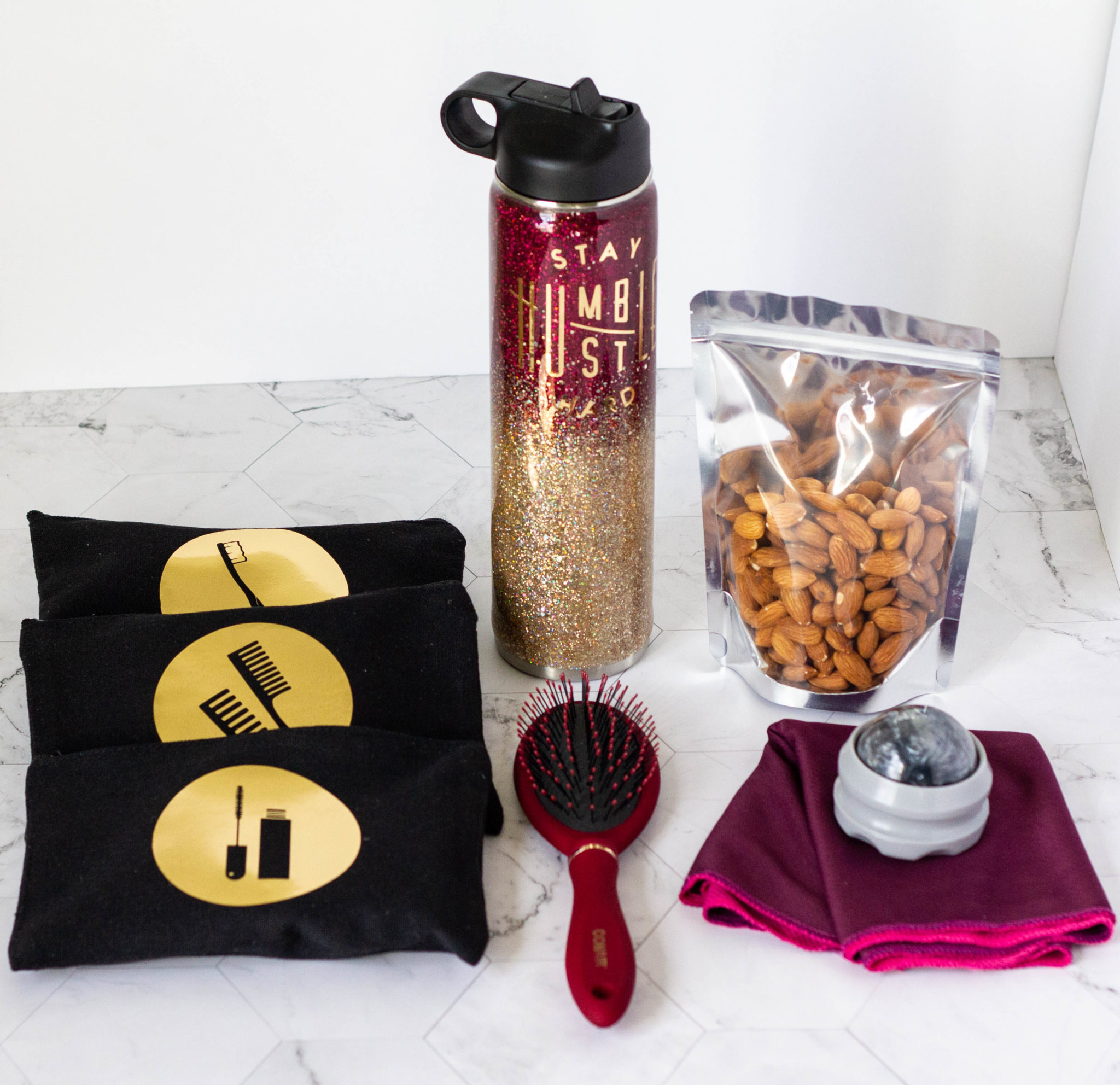 Small plastic bags are great because they can hold such small things. My favorite way that I've used these little plastic bags is for storing road trip snacks. I hate handing my kids back tons of snacks knowing the disaster that inevitably follows so I like to hand them a little bit at a time. Also so they don't get sick!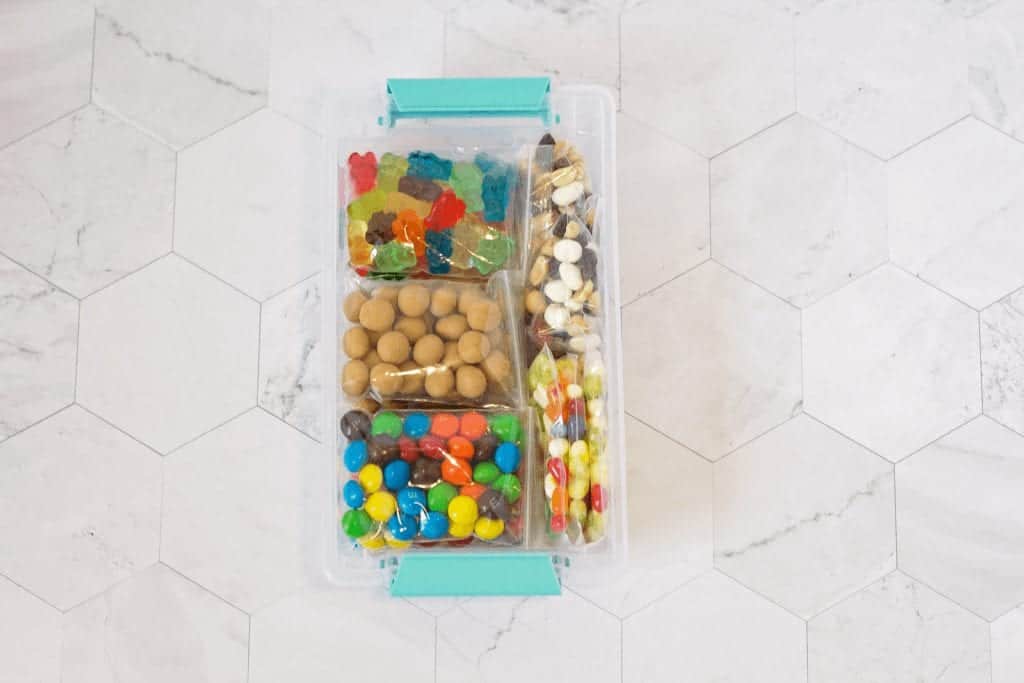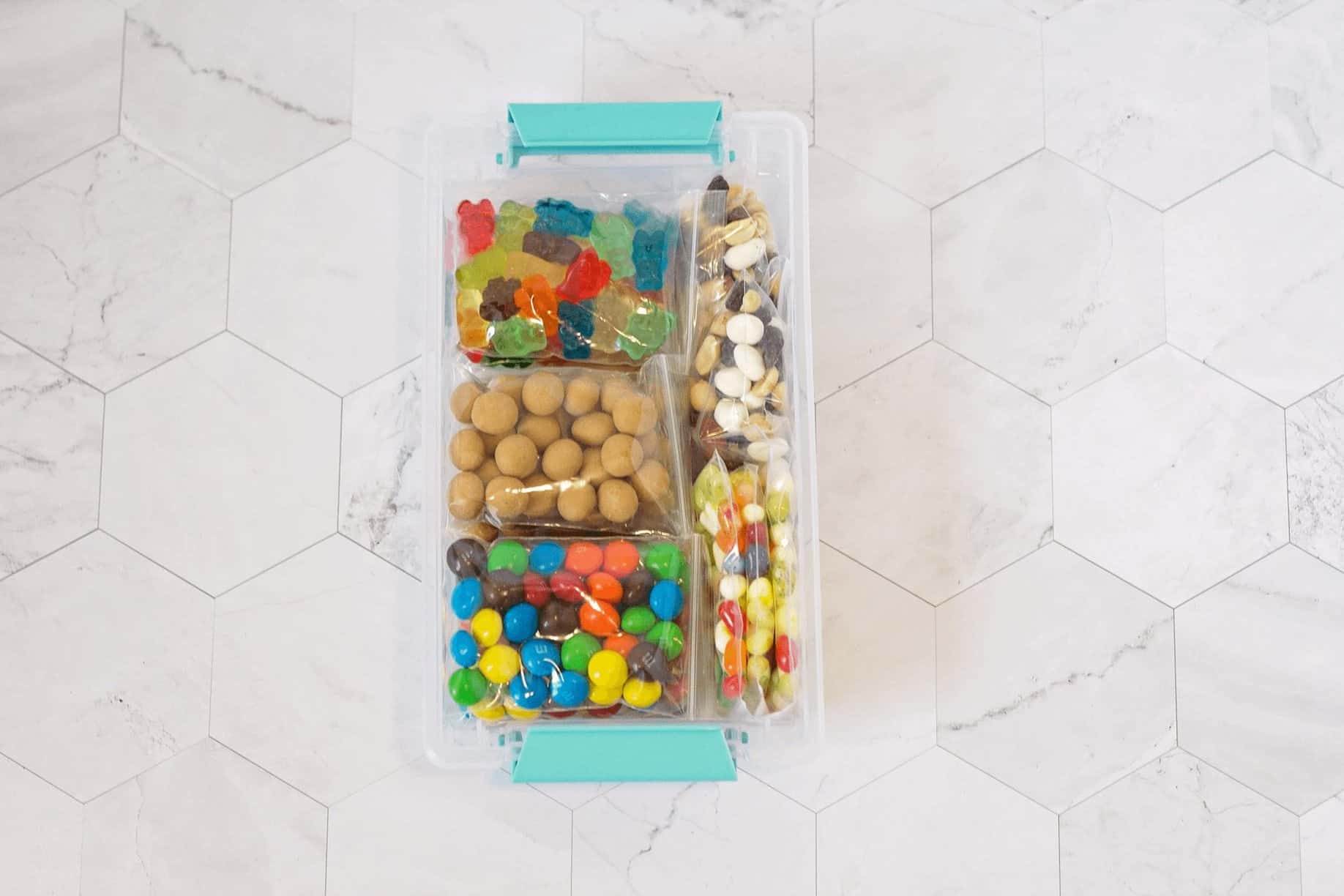 Resealable Mylar Stand Up Bags (includes 5 different sizes)
Colorful Mylar Bags (small, but in various sizes, many colors to choose from)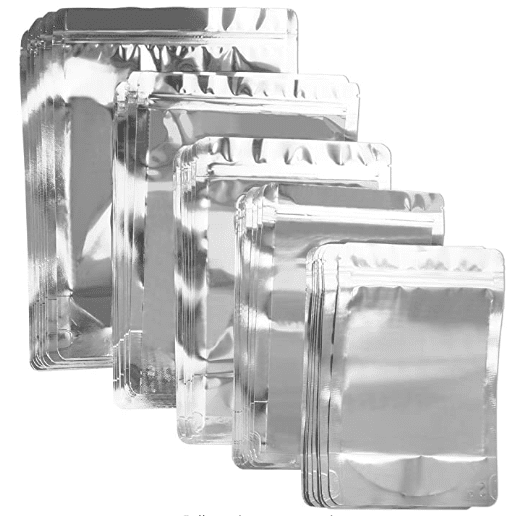 Holographic Mylar Bags (various sizes)
200 Clear Plastic Bags (includes 2″ x 3″ and 3″ x 4″)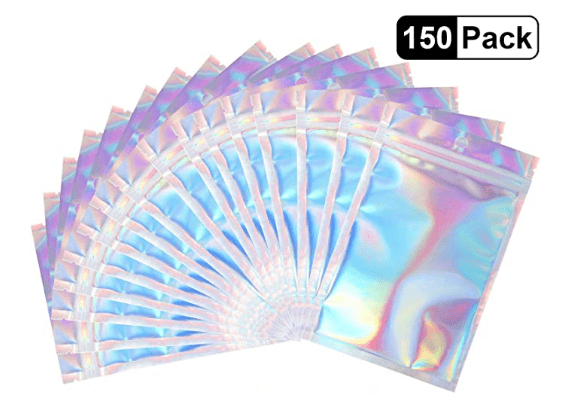 ---
Metal Tins
There is something so magical about small organizing tins that just make my heart so happy inside! There are so many things that you could organize using tins, I definitely love these larger packs from Amazon so you'll always have them on hand when you need them. Because believe me…you'll use them for sure! They would even be great for organizing kids' backpacks with small school supplies! I really love the durability of metal tins and they stay looking nice for much longer. These are excellent cheap storage solutions.
Here are a few more ideas on ways you could organize with metal tins:
Party Favors
Slime
Beads or Jewelry Making Supplies
Craft Odds and Ends
Office Supplies
Buttons
Nails or screws
Great for travel (no more lost earrings!)
DIY Lip Balm or Lotions
Nail Art Supplies
Spices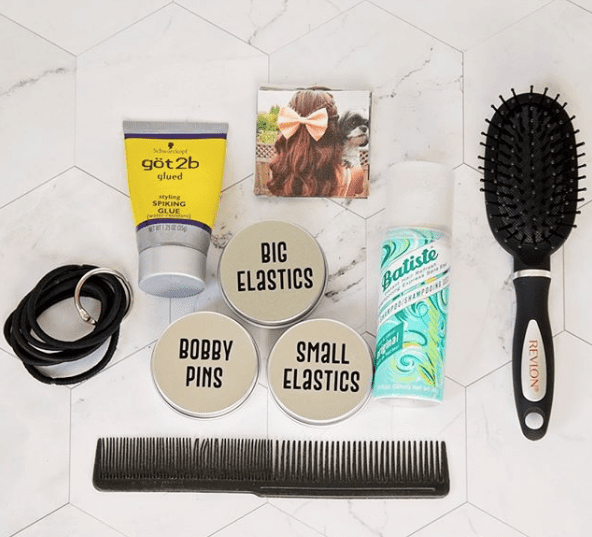 Pack of 24 Round Tins – No Window (3.25″ x 1″)
Pack of 24 Rectangle Hinged Metal Tins (3.75″ x 2.45″)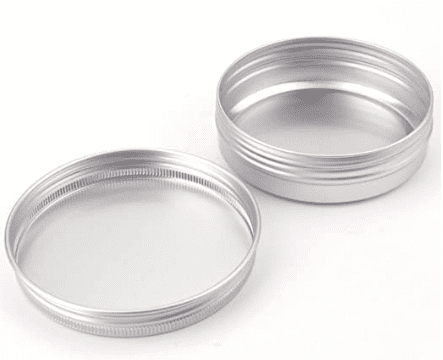 24 Pack Shallow Round Tins with Clear Window (1 oz., 2″ x .70″ )
30 Pack Round Metal Tins with Clear Window (2 oz., 2.6″ x 1″)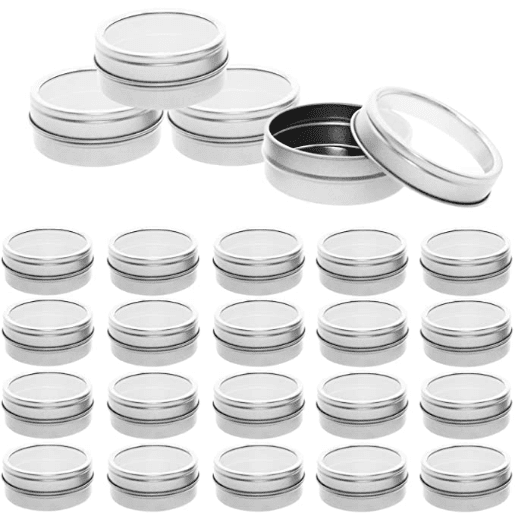 I hope that this post has provided you with tons of inspiration and cheap storage solutions that will help you on your way to a more organized and peaceful life. Because organization isn't just about organization, it's about beauty, too!