52 Mess-Free Kids Road Trip Snacks They Will Love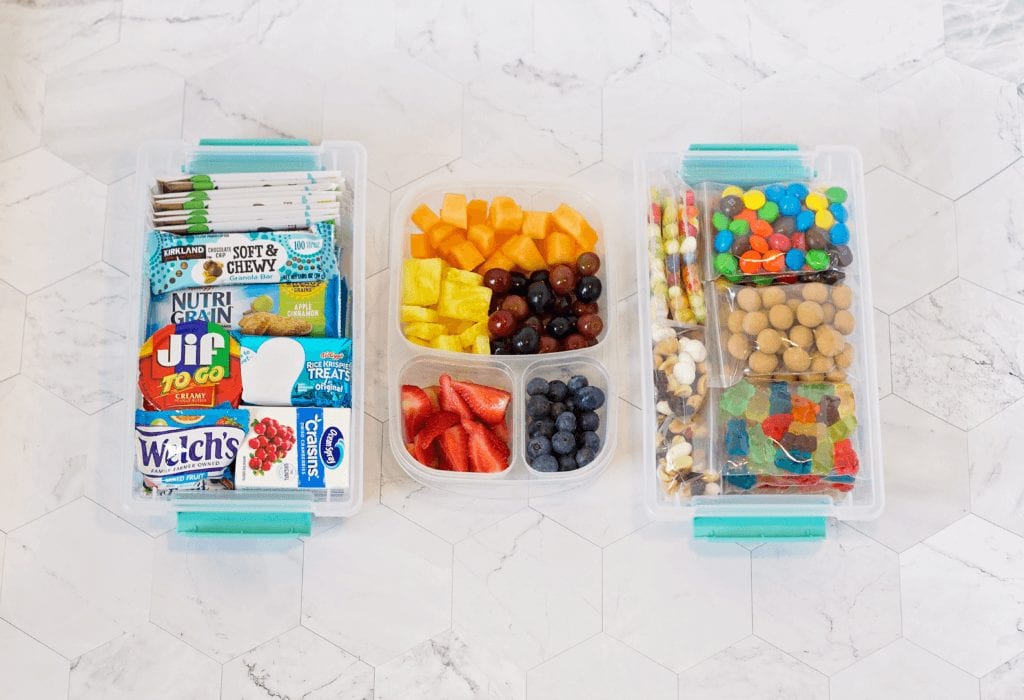 Road Trips can be a really fun part of summer if you are prepared. Have you ever been caught off guard with a longer-than-expected car ride that has your entire family regretting their decision to step foot in the car? I have! And it is so miserable for everyone! Since then, I have vowed not to be underprepared when it comes to travel snacks and activities in the car, even on a short trip to Grandma's house. So here are our favorite travel snacks for kids.
Looking for more road trip ideas? Check out: The BEST Mess-Free, Screen-Free Activities for Kids and 9 Simple Car Organization Hacks Anyone Can Do!
OTHER PINTEREST IDEAS YOU MAY HAVE SEEN THAT ARE ASKING FOR DISASTER
I have seen so many cute ideas of people organizing their kids' snacks in compartmentalized containers and while it looks cute, can you even imagine the mess if when that spills?! No thank you! I have come up with a few tips that will hopefully help you keep your snacking mess under control on your next road trip.

What is a good snack to take on a road trip?
There are TONS of great healthy snacks that you can take with you for your next epic road trip. But just take your kid's ages into consideration when choosing which snacks will be too messy for them.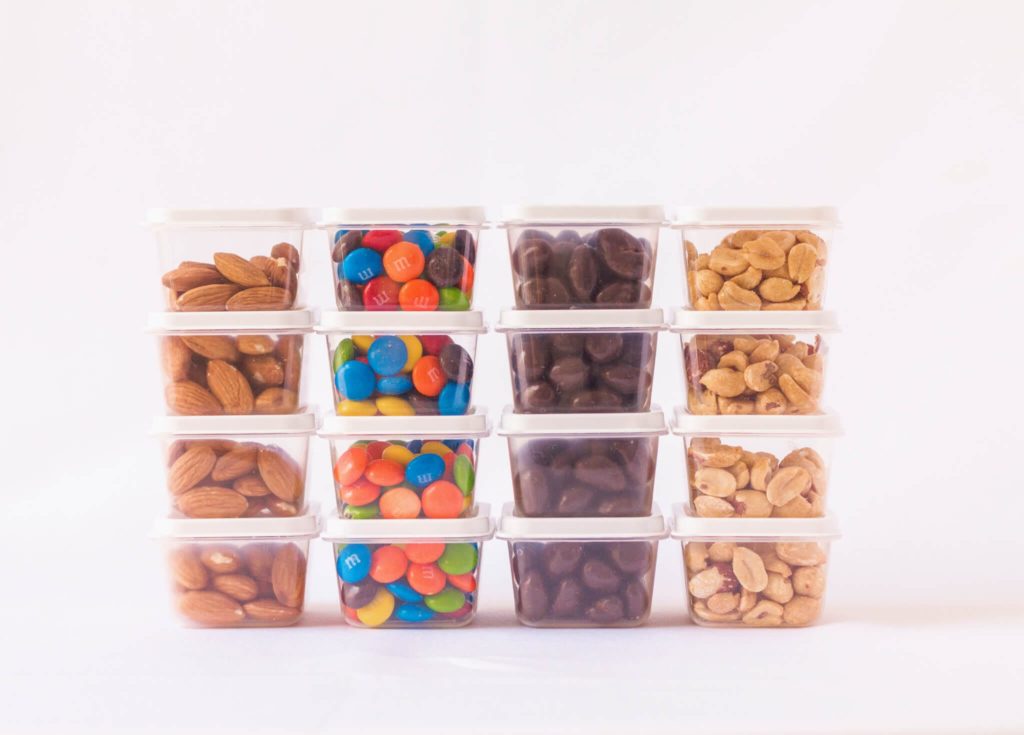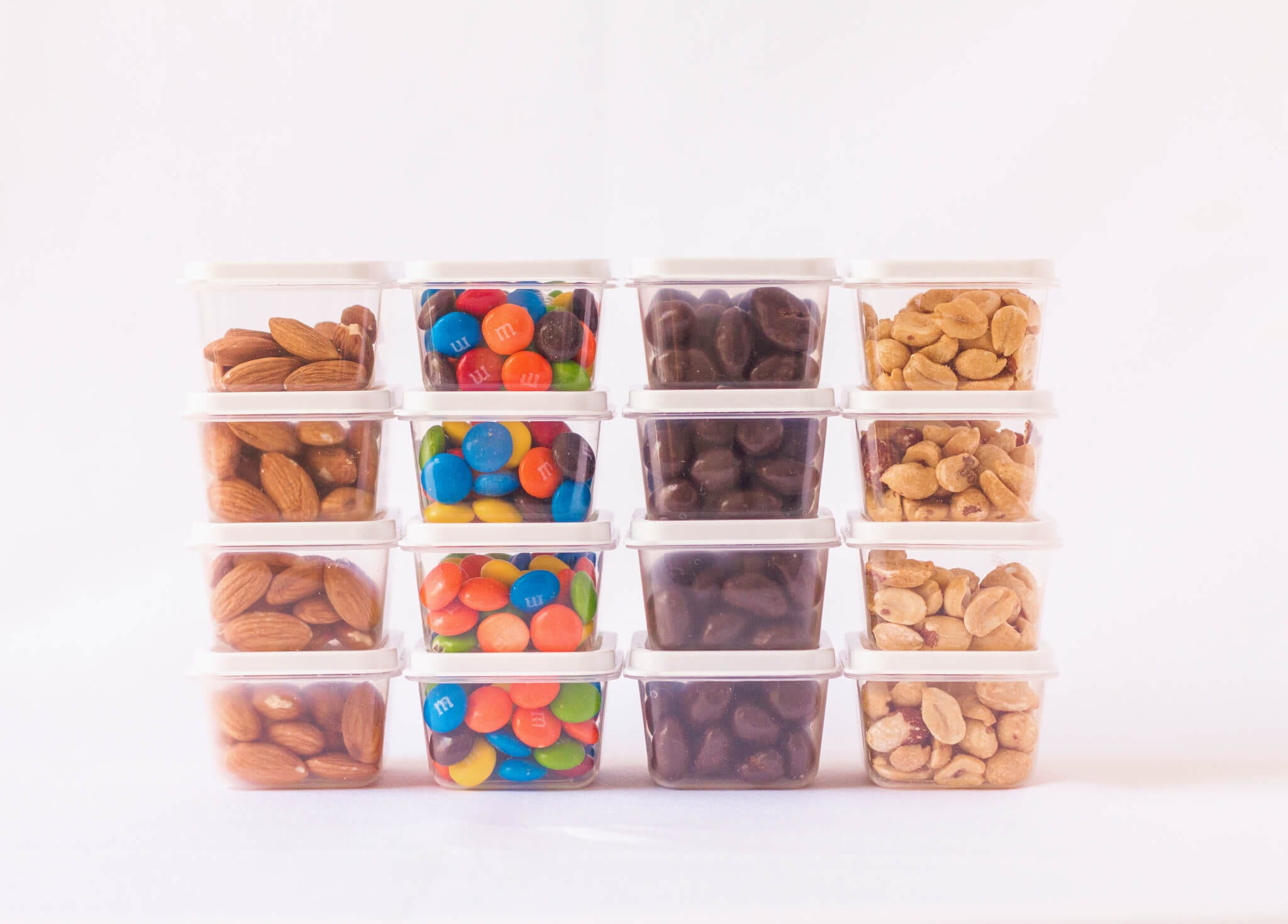 Some of our favorite road trip snacks are simple things you already have around the house. We love string cheese, sliced apples, beef jerky, dried fruit, hard crackers (like Wheat Thins…fewer crumbs), and fruit snacks.
We also recommend a healthy snack box alternative like DeliciousDoor that adds a lot of excitement to road trip snacking – plus you can use the box for crumbs!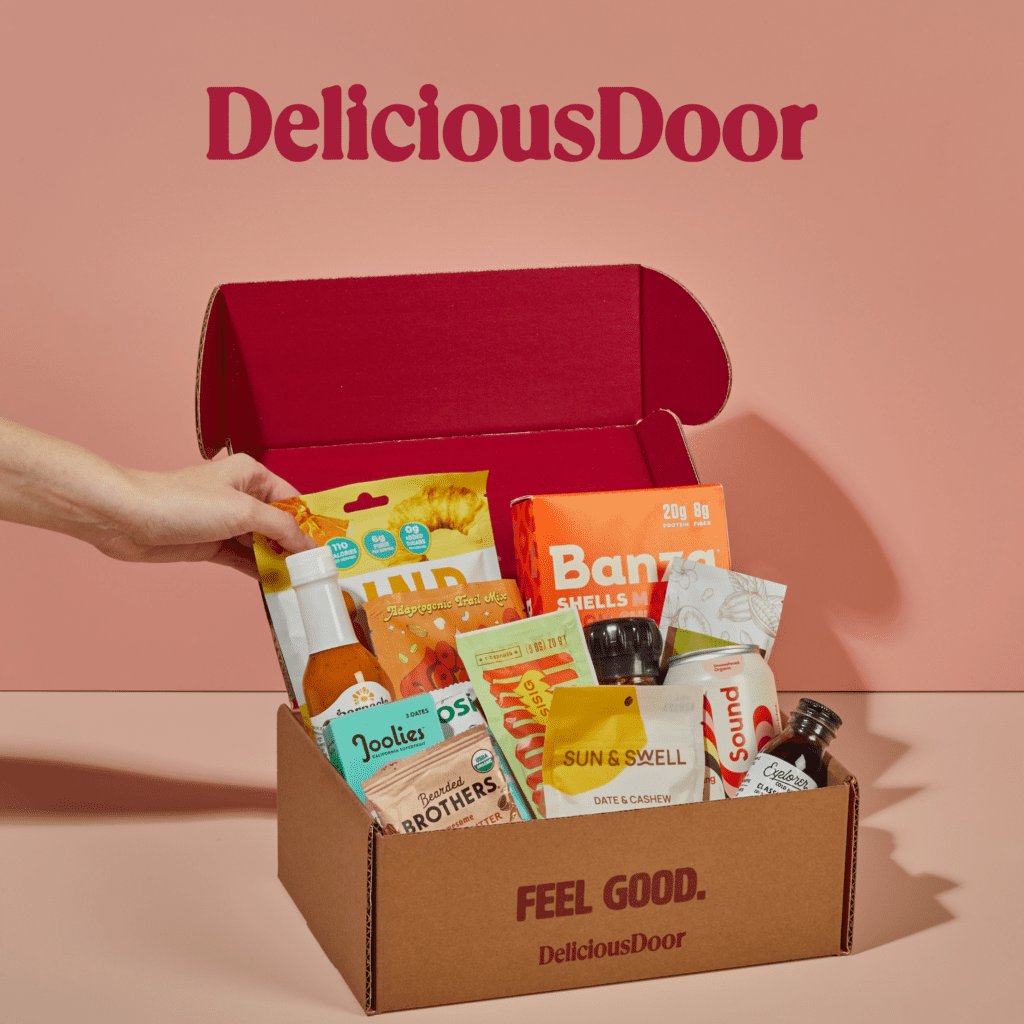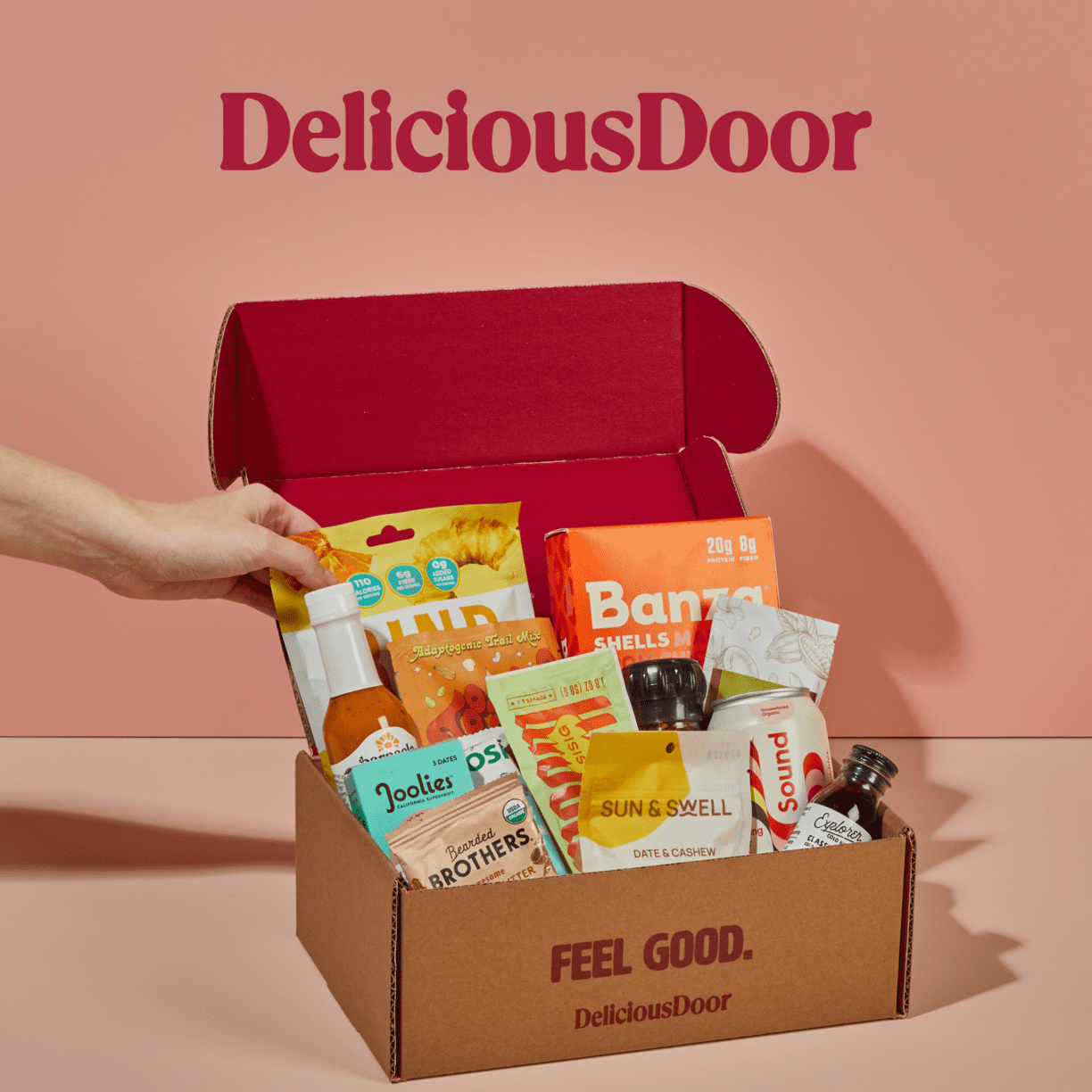 DON'T FORGET THE DRINKS
Even though we hate making pit-stops so kids can go to the bathroom, it's even worse hearing a zillion times how thirsty they are! So don't forget to pack a drink for every person in the car. Passing one water bottle around the car gets old quick. Especially when they start complaining that one person 'is drinking it all!'
You can personalize each person's water bottle so that there is no fighting over whose water bottle is whose. Or if you don't have time to put their names on them, at least color code them in some way. I really don't bring anything other than water in my car. It's a sugary disaster waiting to happen when you bring soda or juice (unless you have leak-proof sippy cups).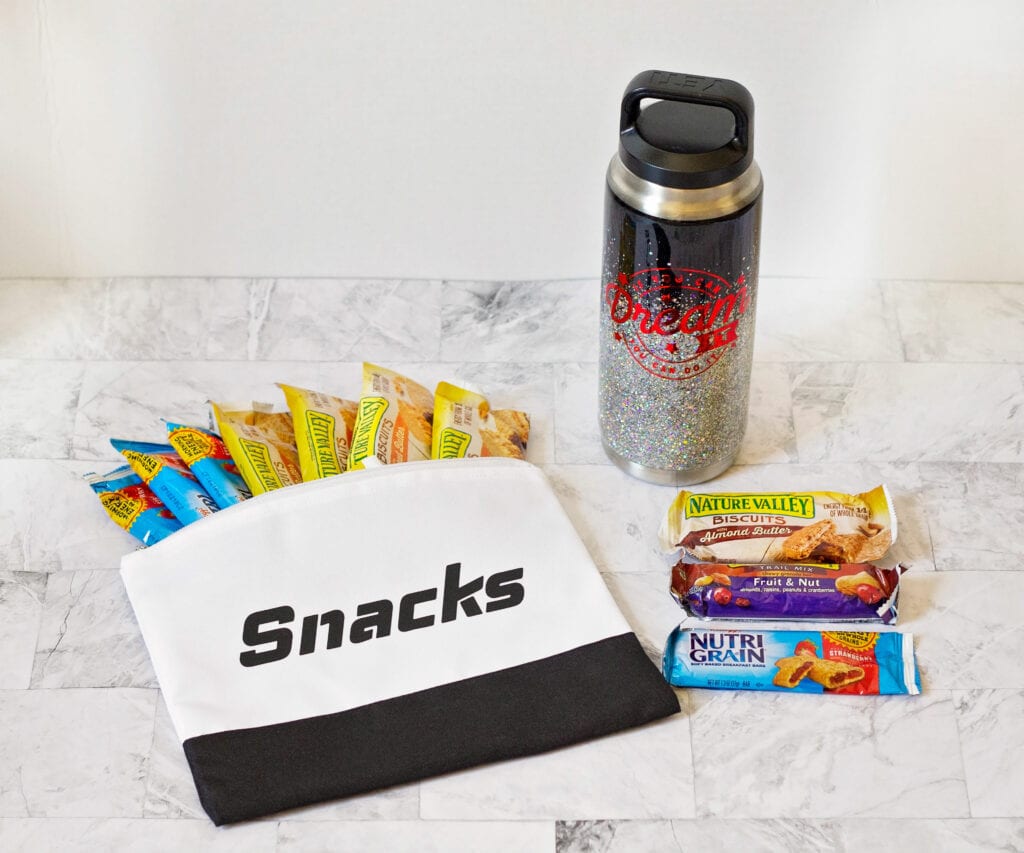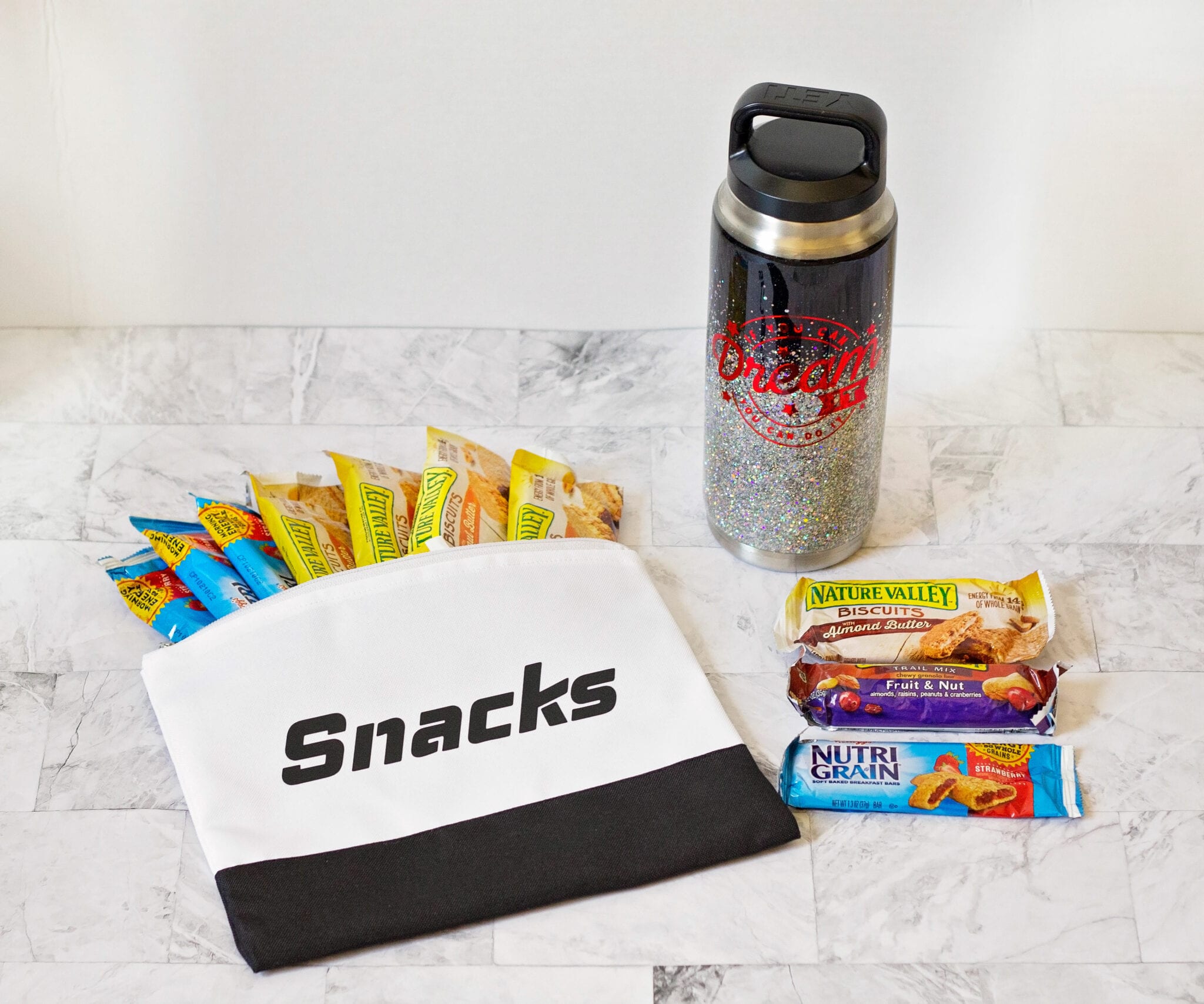 How do you organize snacks on a road trip?
That's a great question! There are a few different ways to do it. You could pre-package all of the snacks into individual bags or containers, that way everyone can just help themselves. Or, you could put all the snacks in one big container and have everyone take turns picking what they want. Personally, I like to prepackage the snacks and give each child their own set of snacks.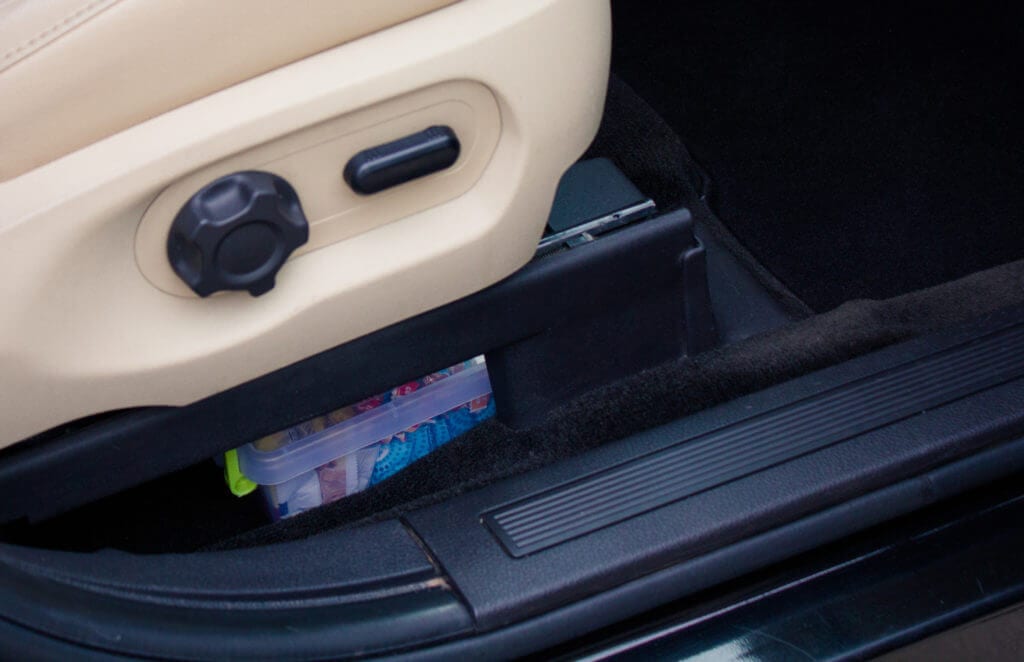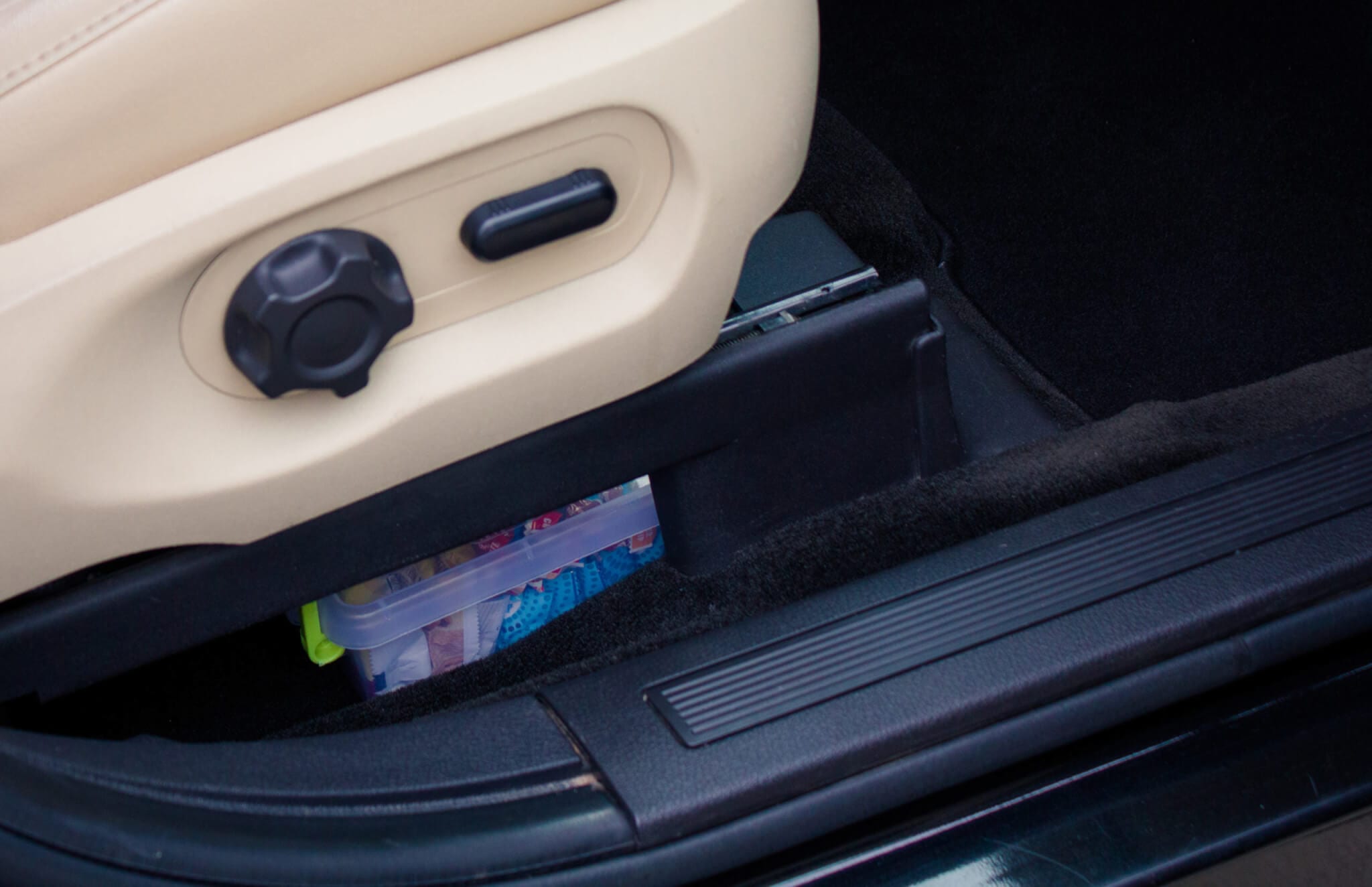 WHAT TO BUY
Keeping kids' road trip drinks and snacks clean and organized isn't difficult. All you need is the right tools! Here are some of our favorite things to use when we are on long family road trips: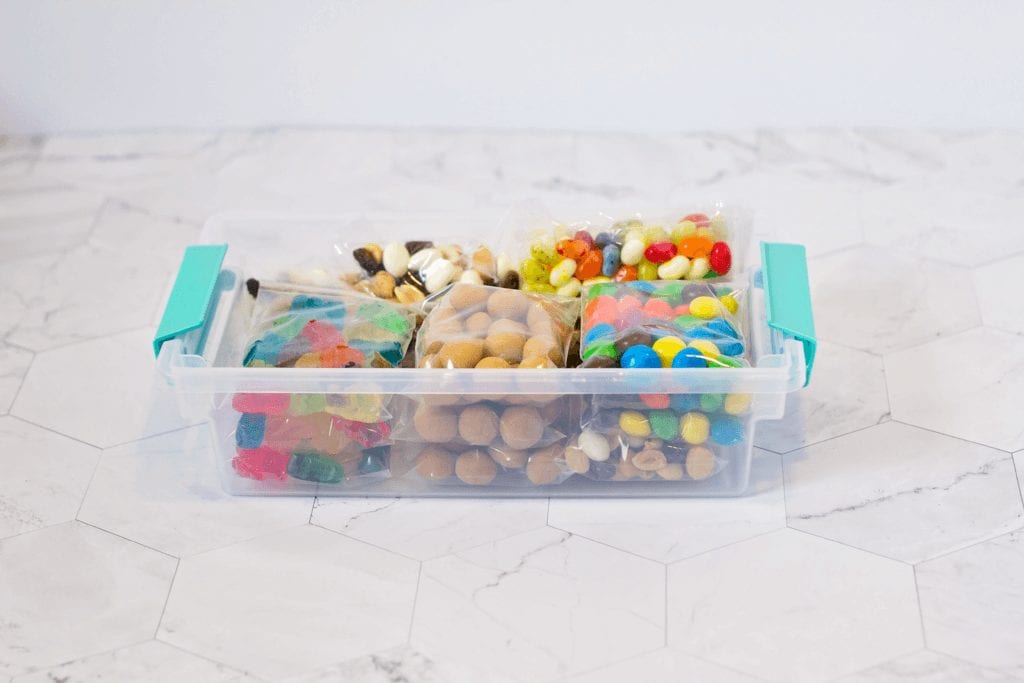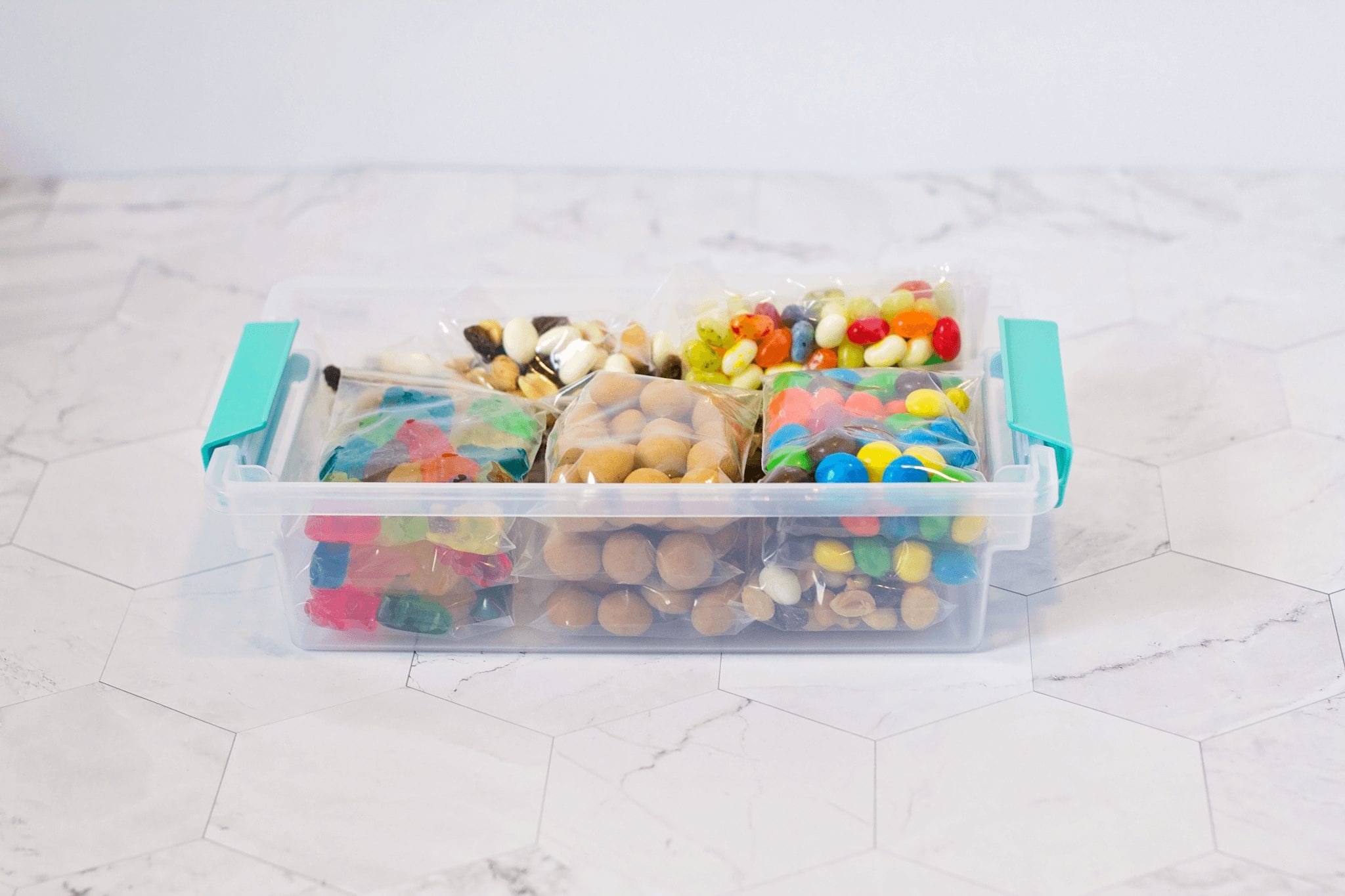 A FAMILY TRADITION FOR EASY ROAD TRIP SNACKS
I am not the type of mom to always have an abundance of junk food on hand. Typically, I don't even walk down the candy, chip, or cookie aisle because I know I just can't resist the temptation. I love candy just as much as my kids do! So we started a fun new road trip tradition that my kids think is pretty special.
About a year ago, we started taking our kids to the grocery store before we leave on a long road trip so they can pick out a treat for themselves that we typically wouldn't let them have. We give them a dollar amount that they can't go above and they get to choose pretty much whatever they want (excluding really messy travel snacks). They love this tradition!
But just one treat from the grocery store would never last the entire road trip so packing healthy (and some not-so-healthy) road trip snacks for kids is super important to make long car rides run smoothly.
You can also pack prepackaged snacks from bulk stores such as Costco or Sam's Club. This is one of my favorite ways to prep easy road trip snacks for our road trips when I am short on time and really need a great snack for everyone.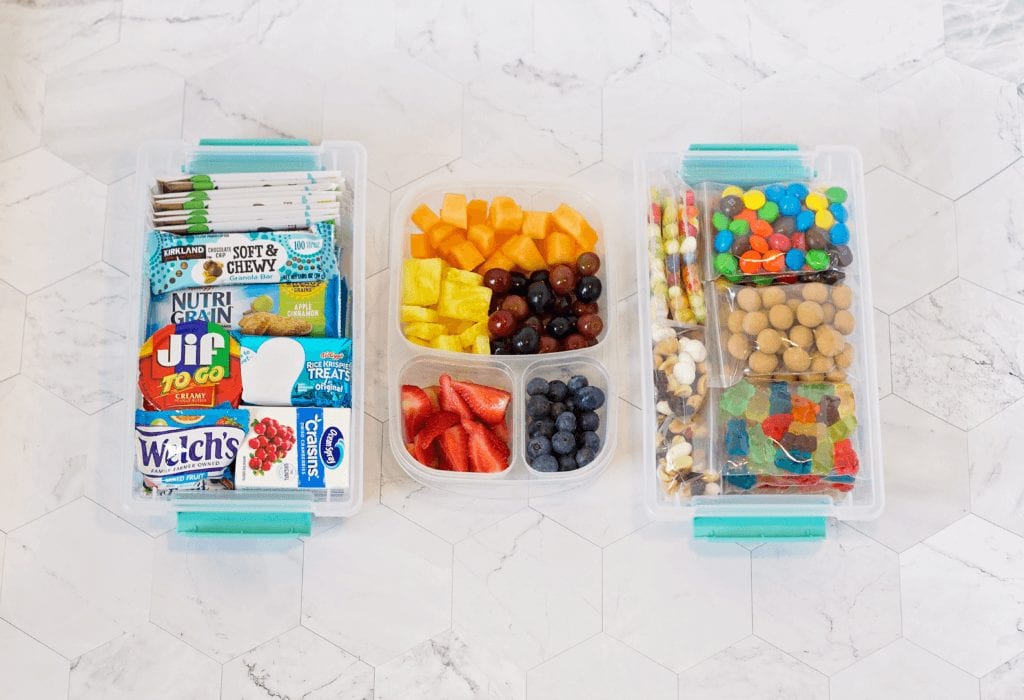 7 TIPS FOR MESS-FREE ROAD TRIP SNACKS FOR KIDS
#1. No Crumbs: Because I really try to keep my car as mess-free as possible, I really try to get snacks that don't have any crumbs. Most likely food will be spilled and it always makes it so much worse when everyone's stuff is piled at the bottom of the car floor and everyone steps on those goldfish crackers.
#2. Have Pre-Portioned Snack Bags: I try not to be a control freak, but sometimes I am. One thing I really try to keep under control with my kids is candy consumption. I hate it when my kids are hyper because of too much sugar and besides, it just plain isn't healthy for you. But I am also not the type to restrict my kids to a sugar-free diet – because candy is delicious!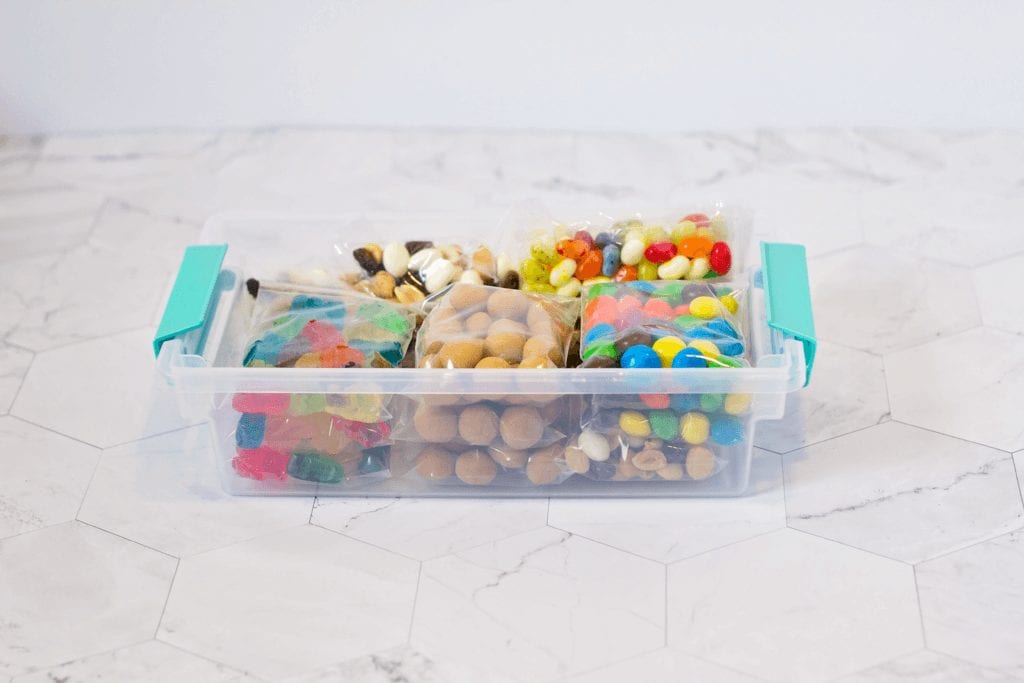 So I try to stay in the middle of the road by portioning out how much they can have. This is a super handy way to divvy out snacks in the car. It also helps control the clutter in the car. Here are the snack bags that I used in this post. They are the perfect size for little kids. It takes a few extra minutes to fill the bags before your trip but it's super easy and it gives some variety to the trip between rest stops.
#3 Have a Garbage Can Just for the Kids: Snacks always have wrappers or bags of some sort and if you don't have a garbage readily available kids usually end up just throwing it on the floor (at least mine do!) 🙁 We are still working on that apparently.
#4 Keep the Snacks with You: Depending on the age of your kids, if you give them free rein of the snacks, they will be gone within minutes. This leaves you with no ammo for the remainder of the trip! Hand the snacks out slowly between potty breaks.
#5 Let the Kids Help Pick out Snacks: Decide ahead of time what your car rules are (ex: no crumbs, or no chocolate) and let the kids help out what snacks they get in the car. This makes the trip more exciting and something they can look forward to.
#6 Keep Snack Organized in Bins: Doing this will significantly help you to keep everything organized and in one place. The bins that I use in this post are the best possible bins that I have seen for use in the car. The lid stays on perfectly, they are sturdy and they are short enough to fit under seats.
#7 Check the Bulk Bins: Don't forget to check the Bulk Bins at your local grocery store. Often times the food is cheaper and there is a big variety of foods that are perfect for this type of situation.
MESS-FREE ROAD TRIP SNACKS FOR KIDS
As beloved as Goldfish Crackers are among kids, that is one thing that I prefer not to take in my car. I really make an effort to leave the messy snacks at home (think ground up Goldfish Crackers in the carpet of the car).
While I'm not always perfect, I have tried to compile a list of snacks that make a minimal mess. You'll have to be the one to determine what road trip snacks your kids can handle.
Make sure to bring along a cooler if you are bringing road trip snacks that are not shelf-stable. A cooler can be great for keeping drinks cold as well as healthy snacks such as cheese and fruit. Remember to pack road trip snacks that adults like, too! I swear I always need food to help me stay awake. So car snacks are a must-have for the kids and the adults alike in our family. The best road trip snacks appeal to the whole family.
So what are some good snack options for the car? Here are some of our favorite road trip snacks:
NOT-SO-HEALTHY ROAD TRIP SNACK IDEAS :
Trail Mix
Gummy Bears
Jelly Beans
Skippy PB Bites
M&M's
Rice Krispy Treats
Fruit Leather
Dried Craisins
Nutri Grain Bars
Fruit Snacks
Granola Bars
Teddy Grahams
Soft Cookies (they are less likely to have crumbs)
Hard Crackers (less crumbs) like Wheat Thins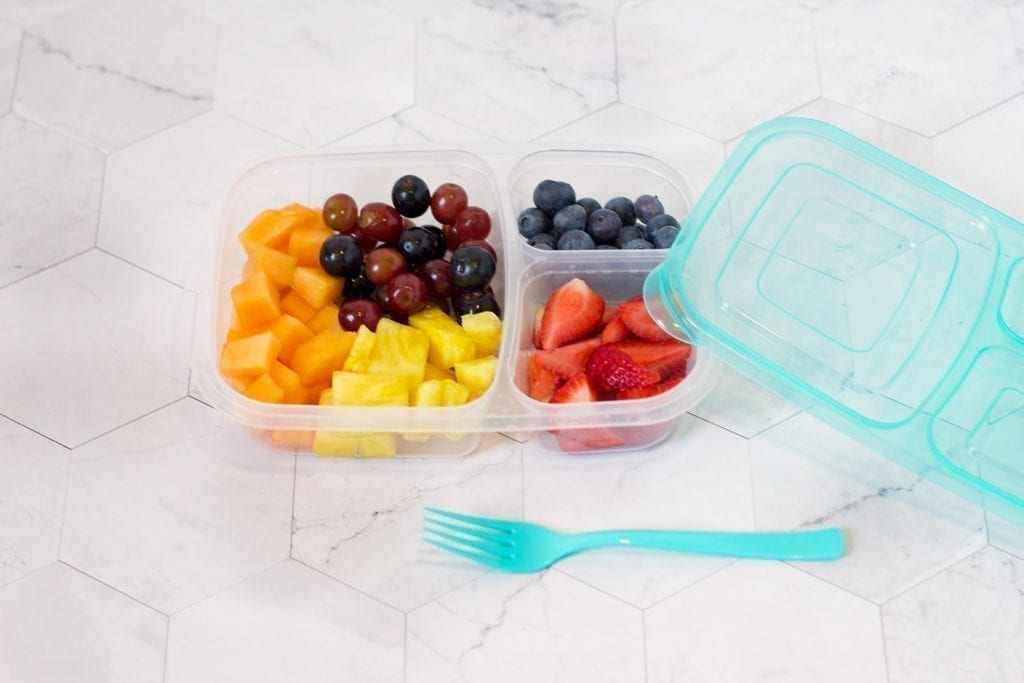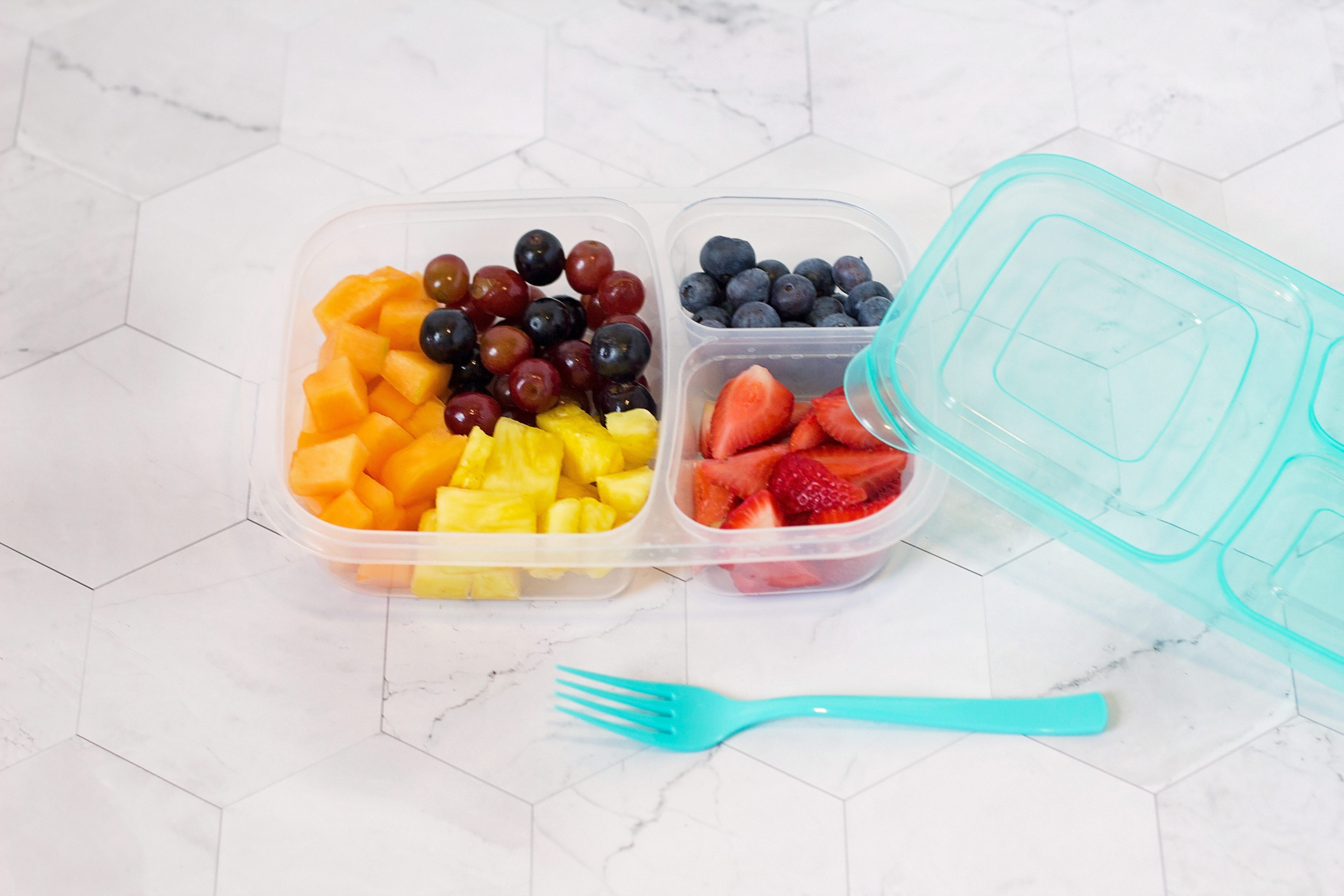 HEALTHY ROAD TRIP SNACKS:
Cantaloupe
Pineapple
Grapes
Blueberries
Strawberries
Raspberries
Bananas
Kiwi
Veggie Sticks
Carrot Sticks
Celery and Peanut Butter
Cheese Sticks or Cheese Cubes
Mini Cucumbers
Small Peppers
Sliced Bell Peppers
Apple Slices (super yummy with peanut butter)
Olives
Apple Sauce Pouches
Snap Peas
Yogurt Tubes
Popcorn (this one is obviously going to be pretty messy, no matter the age!)
Hard Boiled Eggs
Nuts
Seeds
DRIED SNACK IDEAS:
Sweet Potato Chips
Dried Mangos
Dried Blueberries
Craisins (dried cranberries)
Raisins
Dried Strawberries
Dates
Dried Apples
Dried Peaches
Dried Apricots
Dried Bananas
Dried Plums
Dried Pineapple
SALTY SNACK IDEAS:
Beef Jerky
Almonds
Peanuts
Cashews
Pistachios (make sure to give them a bag to put shells in!)
Macadamia Nuts
String Cheese
Beef Sticks
Pretzels
Trail Mix
I hope I was able to give you some ideas or inspiration for your next road trip with your kids! What are some of your best tips for traveling with kids?