Awesome Tips for Organizing kids clothes When You Travel
Family vacations are among my favorite and most prominent memories as a kid. My parents made a huge effort to take us on vacations and always made time for family time. Looking back, I really appreciate their efforts in creating that kind of childhood for my brothers and me. Sometimes vacations were small, such as a camping trip with extended family. Sometimes they were a bit more extravagant, such as a trip to Disney World. Either way, it shaped me as a person and I am thankful for the time I was able to spend with my parents and brothers.
My husband and I have really tried to make those memories with my children as well, despite our small budget. And through the years, I have learned a few things about packing for vacations that I want to share with you!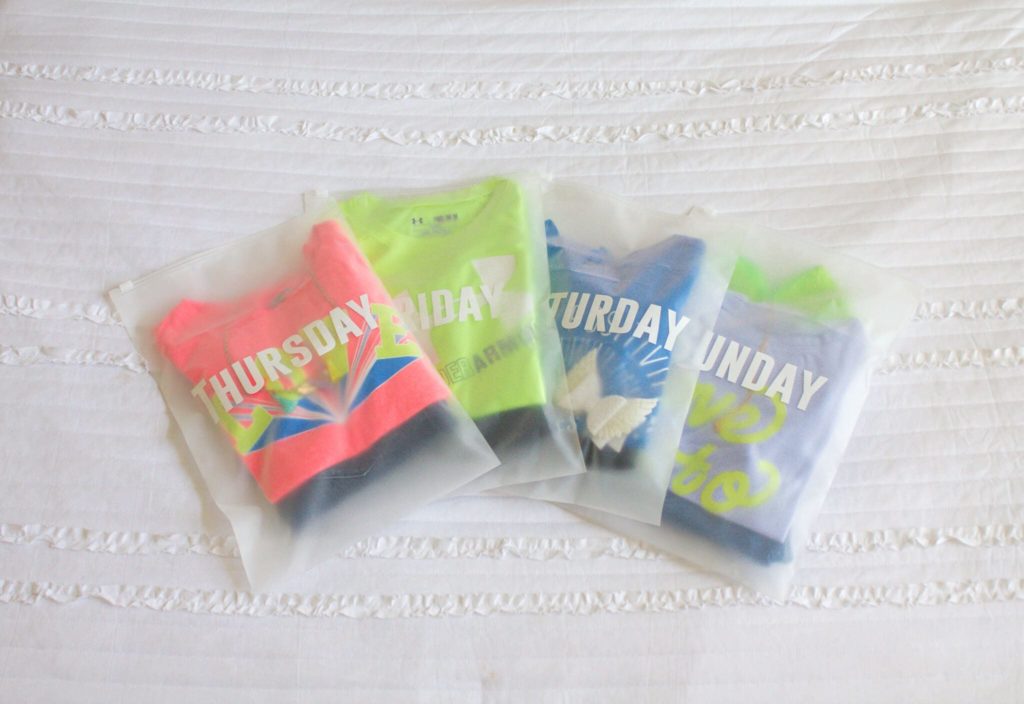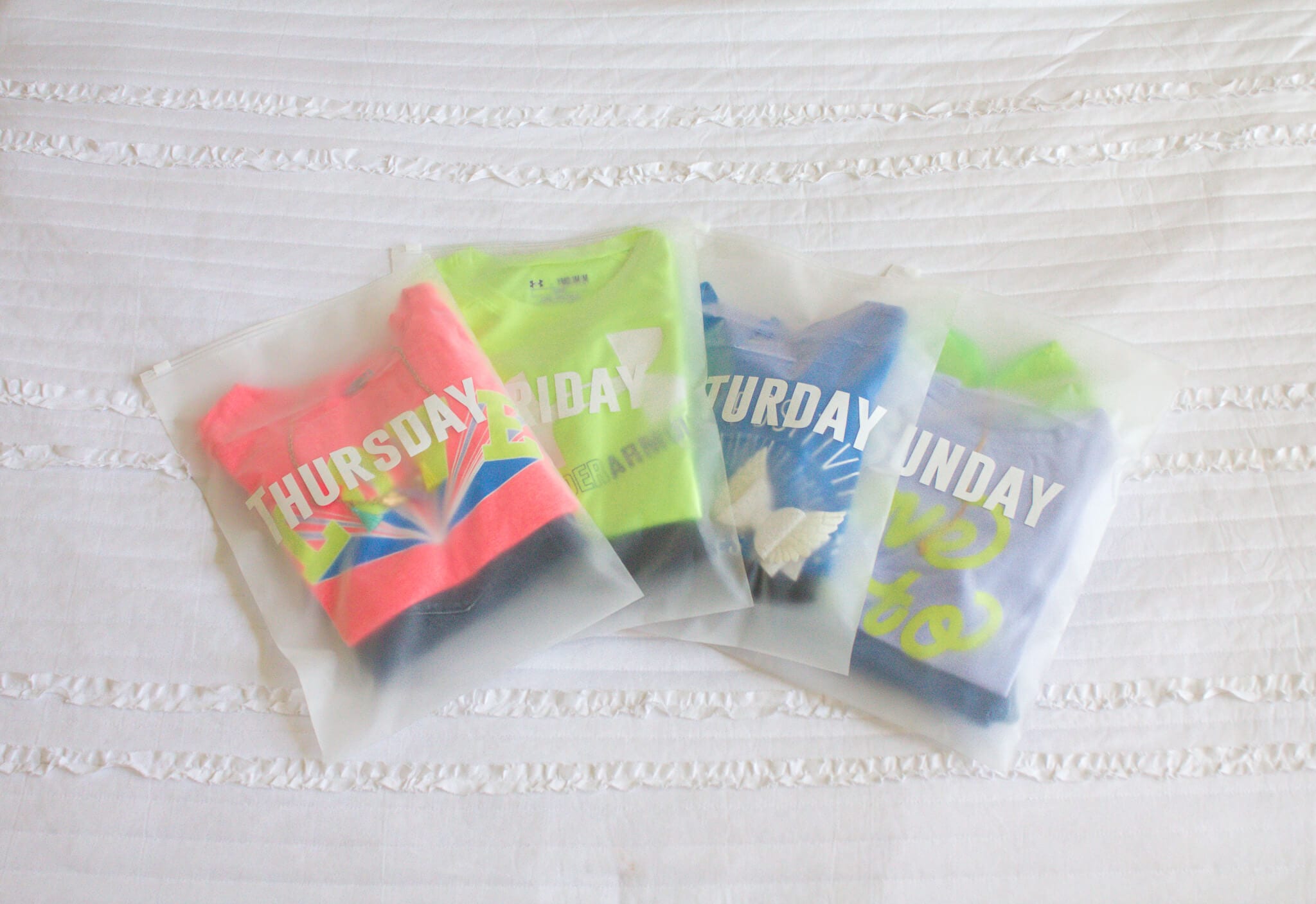 Make a Plan
Decide how many days you are going to be gone. Then add an extra outfit. If you are going to be gone for 5 days, lay out 6 outfits. Just this last weekend, we went on a weekend trip to Reno/Sparks, Nevada and we decided to stay one more day. Thankfully, I had packed an extra outfit for the kids (but forgot one for my husband and me). I ended up going to church in my pajamas because they were the only clean clothes I had left! Can you believe that?! Some people wouldn't be caught dead in a church in their pajamas, but I figured that it was better to be there in pajamas than to not be there at all. So the moral of the story is to plan ahead and pack an extra outfit.
Also with kids, I always pack extra underwear, because sometimes they are just too busy playing to realize just how badly they needed to go to the bathroom. And who can blame them?! Being a kid is fun!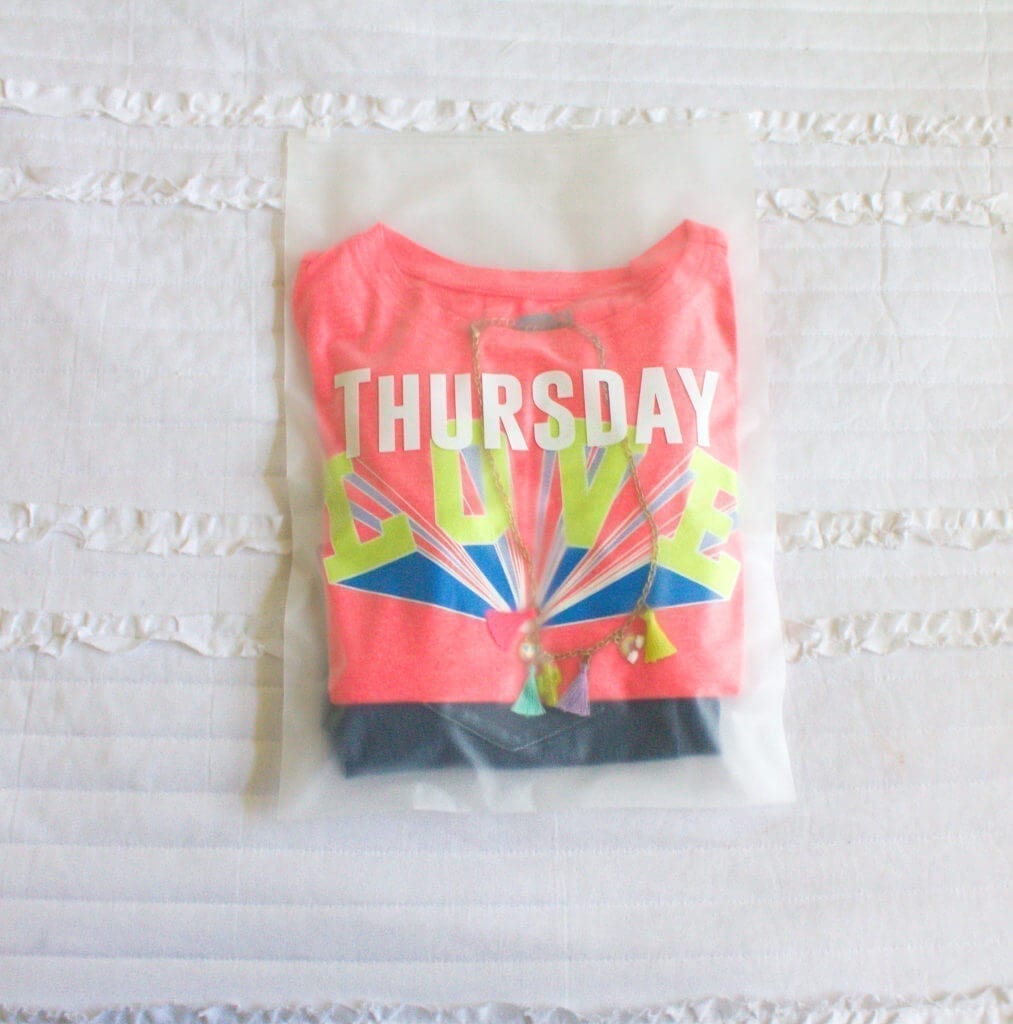 My #1 Tip for Packing Kids Clothes
As I have vacationed with my kids through the years, I have learned that planning outfits ahead are a huge time-saver while on vacation. Disney trips, in particular, are times when I plan each outfit on a particular day of the trip but I also think that this applies to every vacation! Let's say that you know that on your vacation to Canada, you will be sailing with your kids and you remember reading online about particular types of clothes that are helpful for sailing. Planning these details ahead takes the headache and the chance of forgetfulness out of the equation!
So for reasons similar to these, I always pack complete outfits (shirt, pants, underwear, socks, etc) together. I remember reading on Pinterest about 6+ years ago to pack things in Ziploc bags according to day. I wish I could give credit to the person who taught me this so many years ago, but I can't find the pin. Anyway, I have used this method for years and I just love it! It takes away the stress of deciding what everyone is wearing amid the mad rush of the morning while trying to get down to the hotel breakfast in time.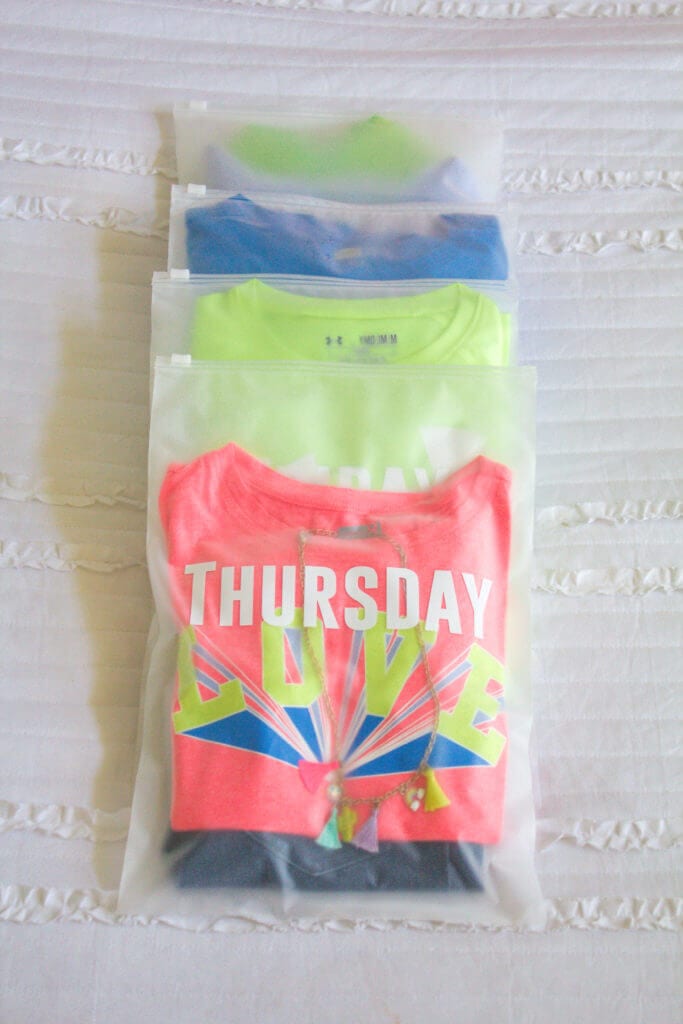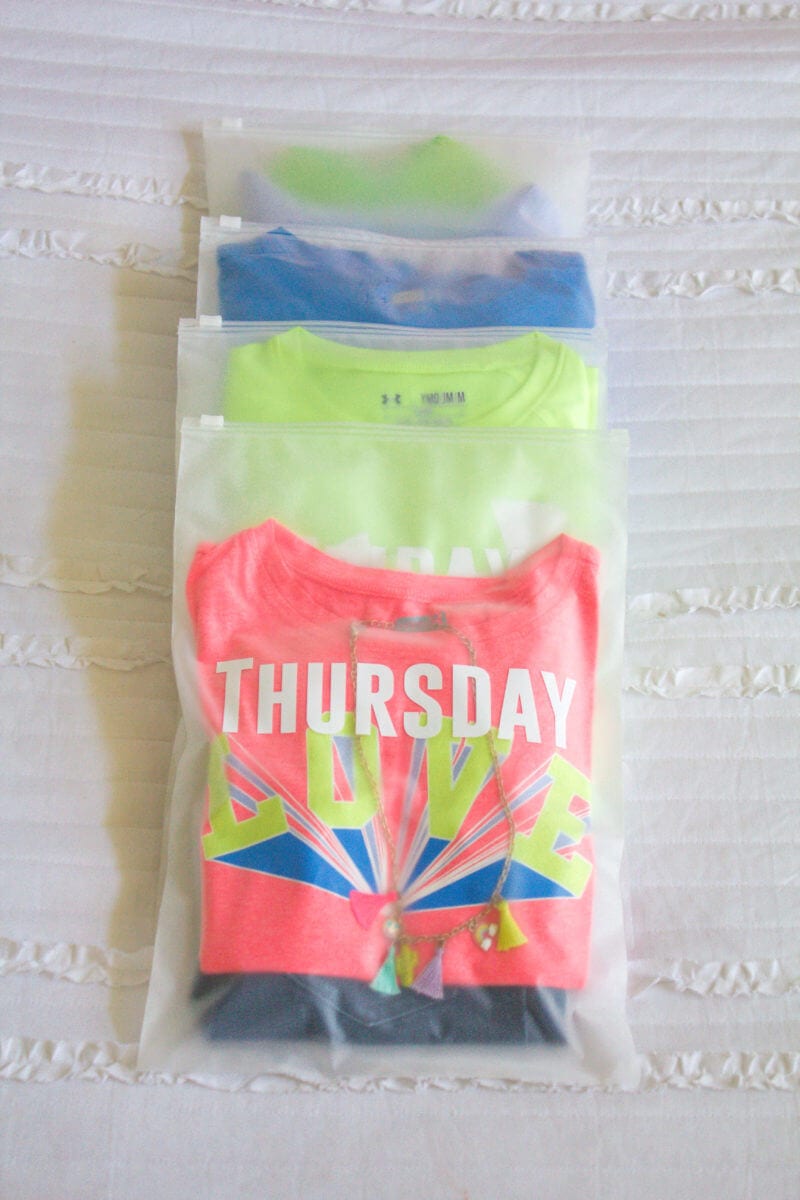 What to Pack Kids' Outfits In
In the past, I have just used Ziploc bags to pack my kids' clothes this way. But I found these awesome bags on AliExpress that accomplish the same goal but they are a bit bigger since my kids' clothes are getting bigger as well. I also decided to cut out the days of the week in Permanent Vinyl and place them on the bags. This really helps to take the organization to the next level. Your kids can easily find their outfits themselves because it is labeled with the day of the week!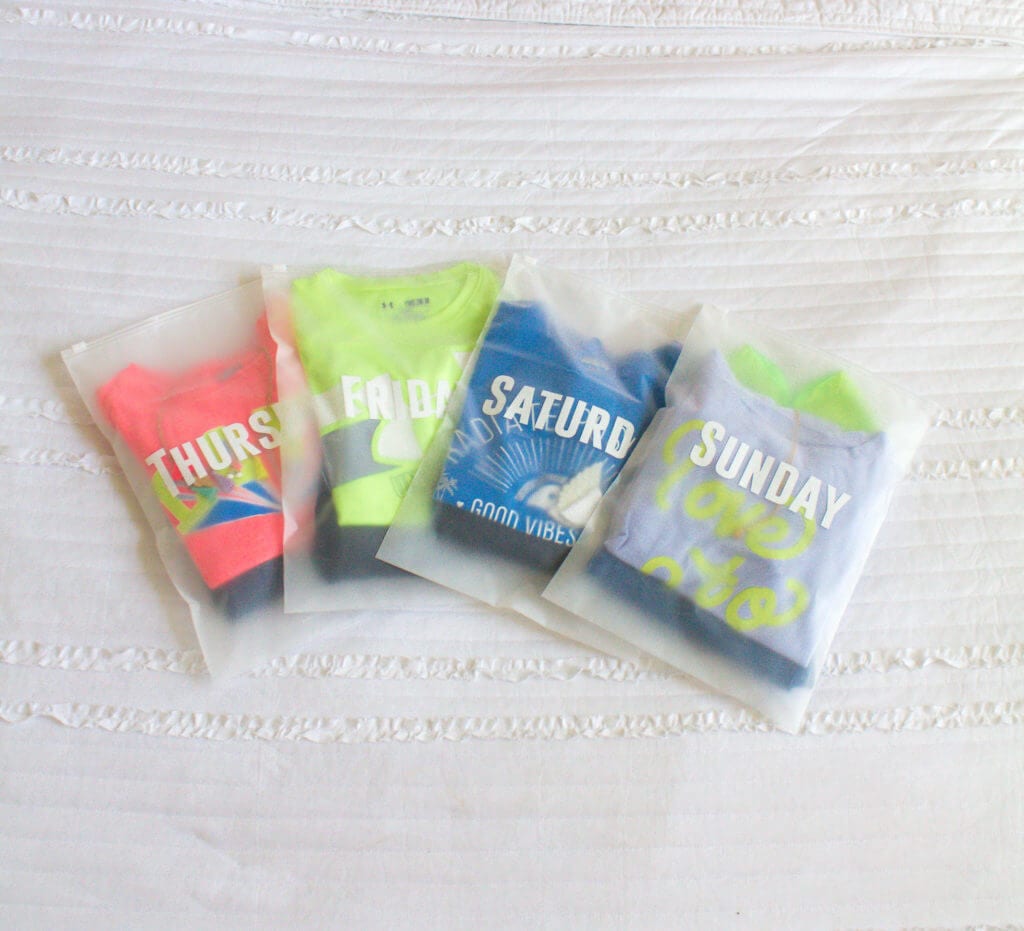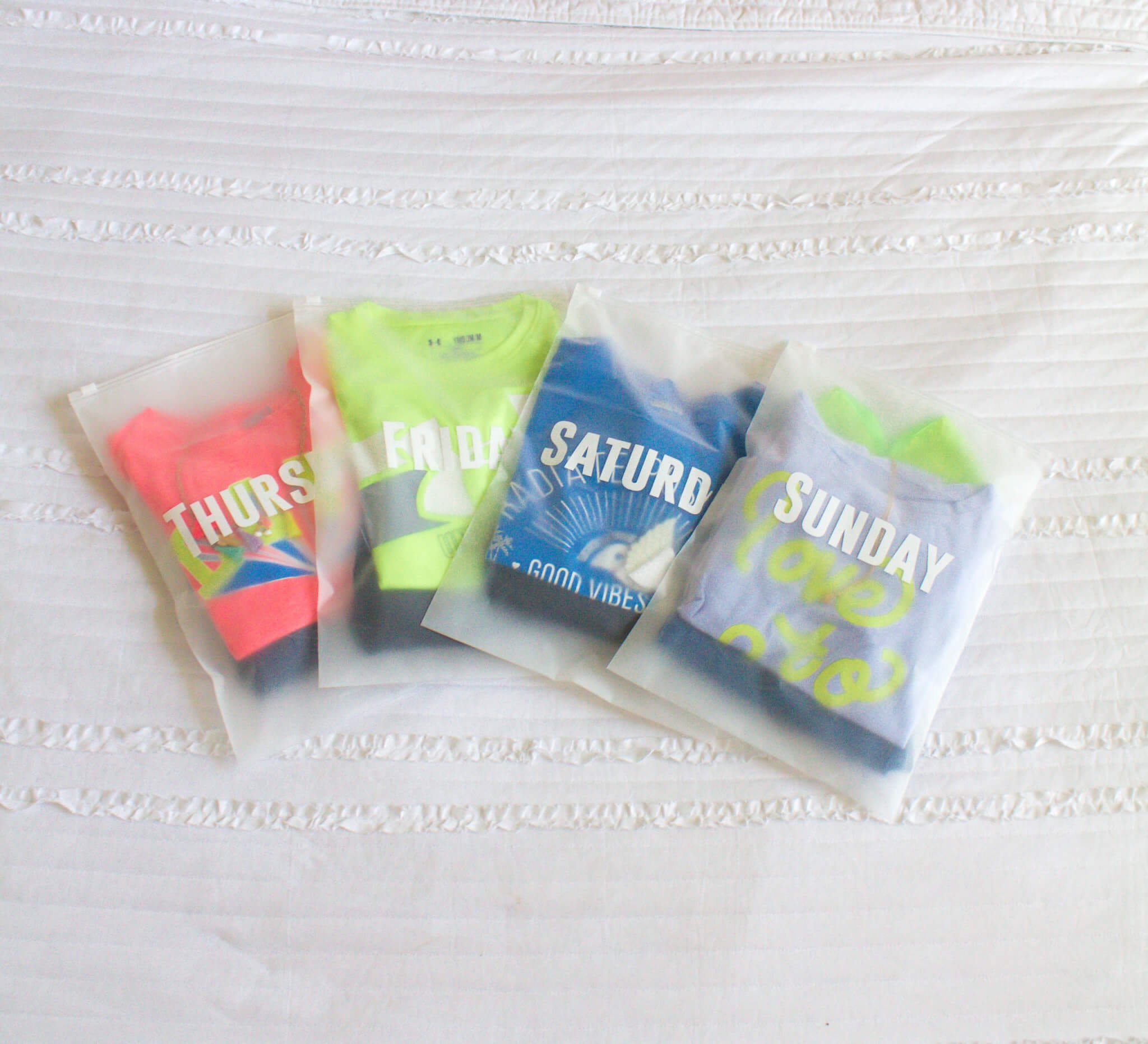 Packing Girls' Jewelry
Maybe I am a little crazy, but I really try to make sure my kids look extra cute on vacation (except for camping, of course). Because we are always taking a lot of pictures I want them looking their best. For this reason I always pack jewelry and hairbows for my daughter. She doesn't otherwise wear this every day but I do have her wear them on vacation every day. I pack her hairbows and necklaces in with each daily outfit. But when it comes to earrings, I don't want them getting lost or poking holes through my bags. So a bought this cute little bead organizer in the jewelry section of Michael's or organize her earrings in. You could easily organize them in the order of days, or organize them according to color! I also think it would be a great idea to put in small necklaces here.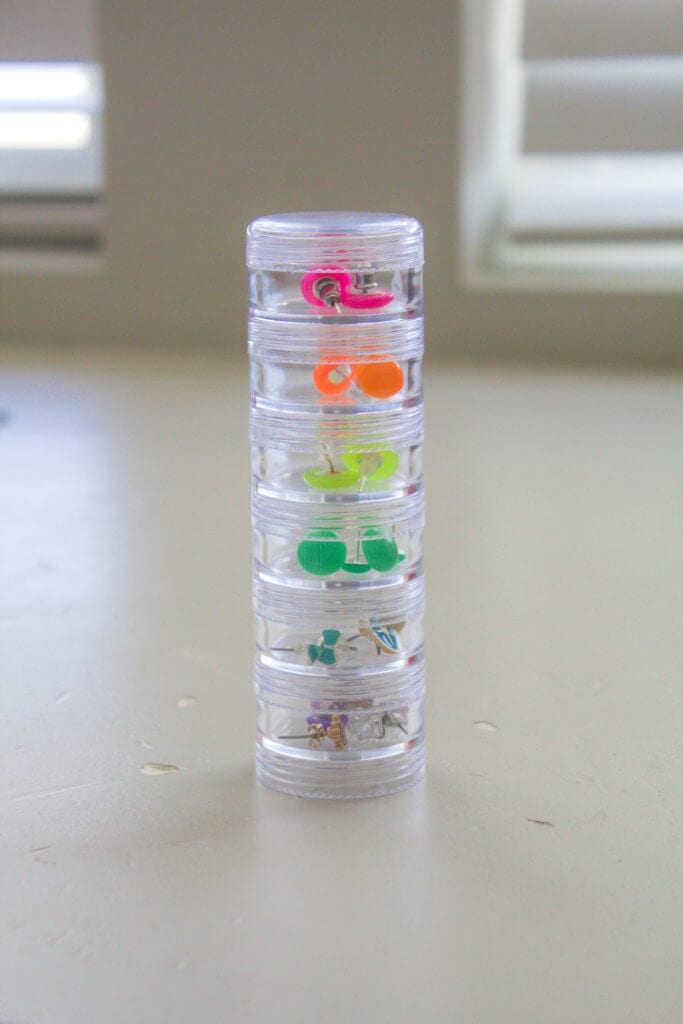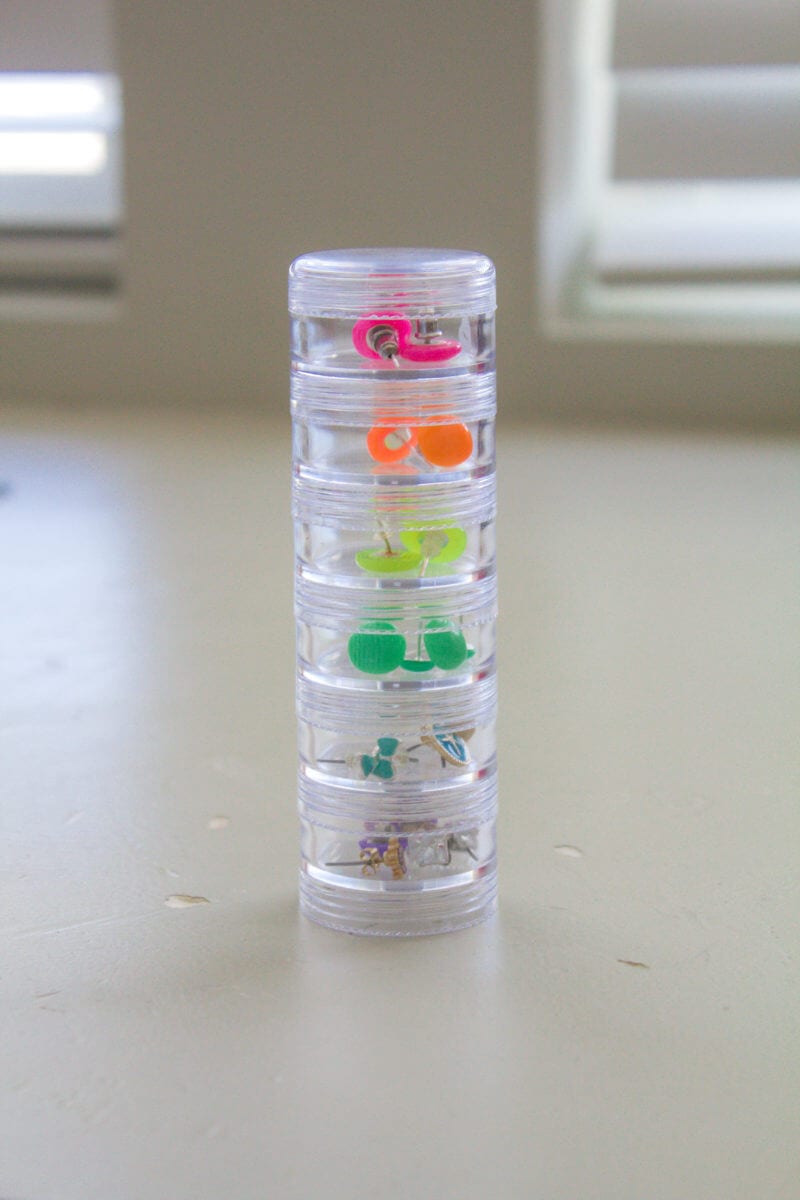 Well, I hope that you can try out my tip of organizing kids' outfits according to day so you can stay organized on your next family vacation. Have a great day and thanks for visiting my site! If you are interested in more packing tips check out my other post about how to organize your suitcase and my post about creating an organized toiletry bag. Make sure to pin the images below for later!