Stylish Sports Mom Gear: How to Support Your Kid's Team and Look Good Doing It
If you're a sports mom, then you know how important it is to support your kid's team. Not only do you want them to win, but you also want to look good while doing it! Traditional sports gear can be a little bland and not always stylish. But don't worry, we've got you covered. In this blog post, we'll show you some stylish sports mom gear that will help you look great and support your kid's team at the same time!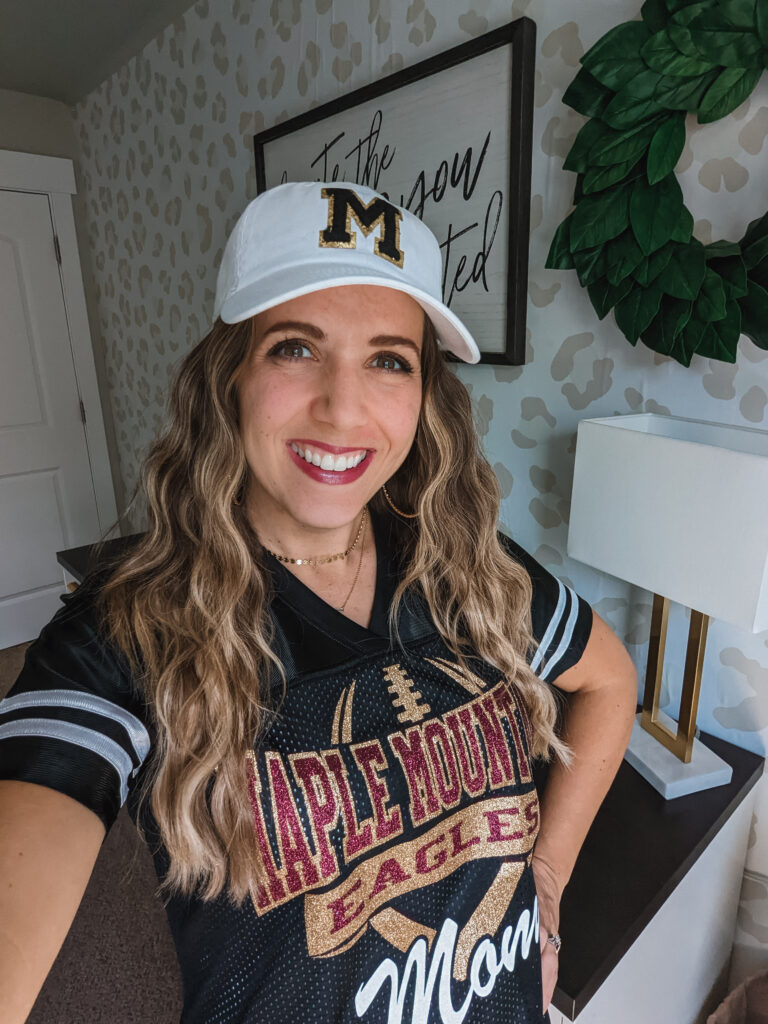 Why is it important to wear team sports apparel to your kid's games?
One way that you can really show your kids love and support is by dressing up in their team's gear. It shows that you are involved in their activities and that you care about their success. When your kids see you wearing their team's colors, they'll be sure to feel appreciated!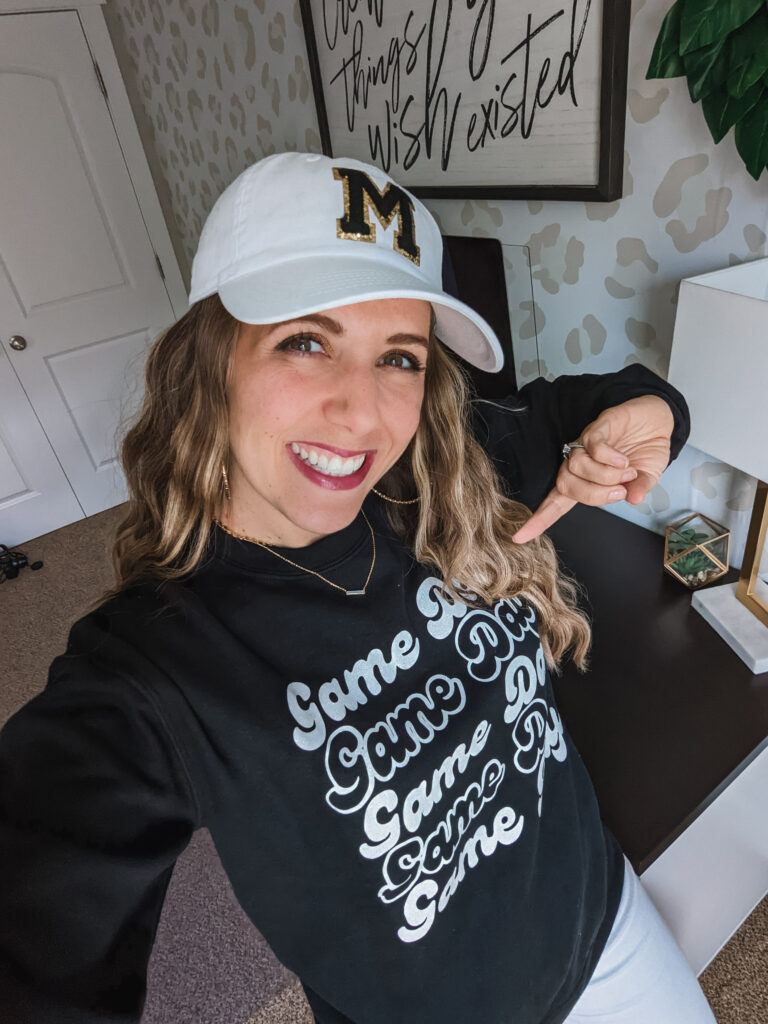 Kids can really feel loved and cared for when their parents show an interest in their sports teams. So, donning some stylish sports mom gear is a great way to support your kid and make them feel loved!
Of course, it's not just about the kids. Wearing sports apparel is also a great way to show your support for your community and come together as fellow parents for a common cause.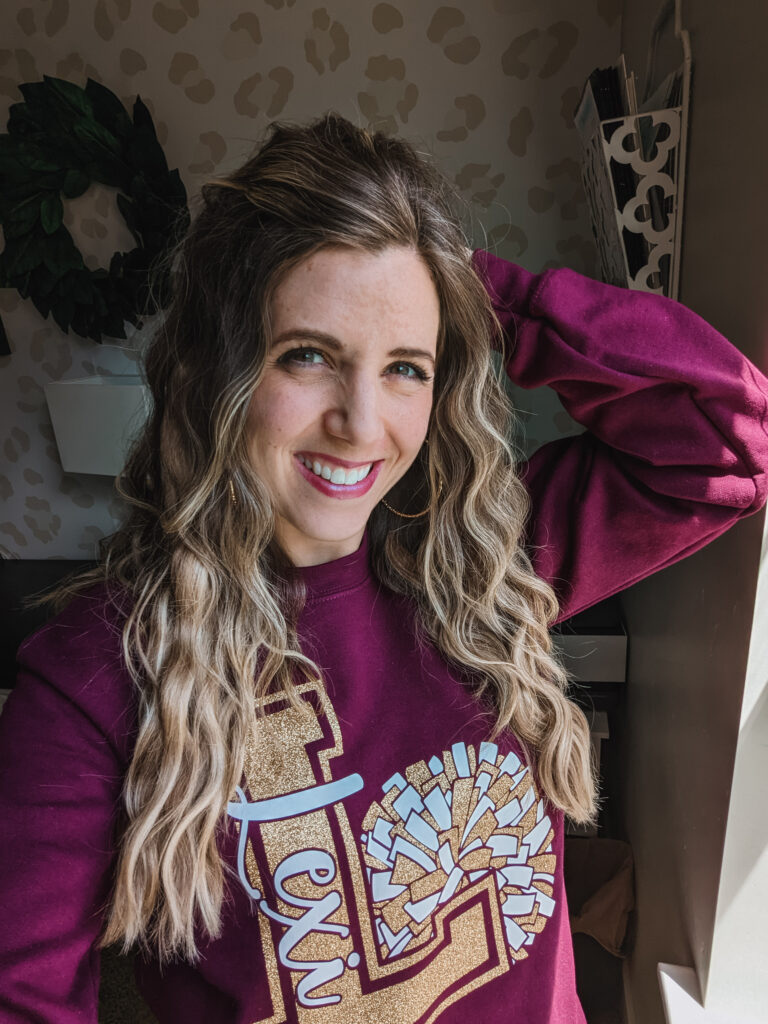 What types of sports gear swag should I get?
There are a ton of different types of sports gear swag that you can get to show your team spirit. Here are just a few ideas:
T-shirts
Hats
Scarves
Sweatshirts
Pants
Socks
Purse
Tumblers
You can find sports gear swag at a variety of different places. Typically, your kid's school or sports league will have some type of merchandise that you can buy, but those typically have bland designs. That's why I prefer to shop from Etsy!
(I have all of the product links below…just keep scrolling)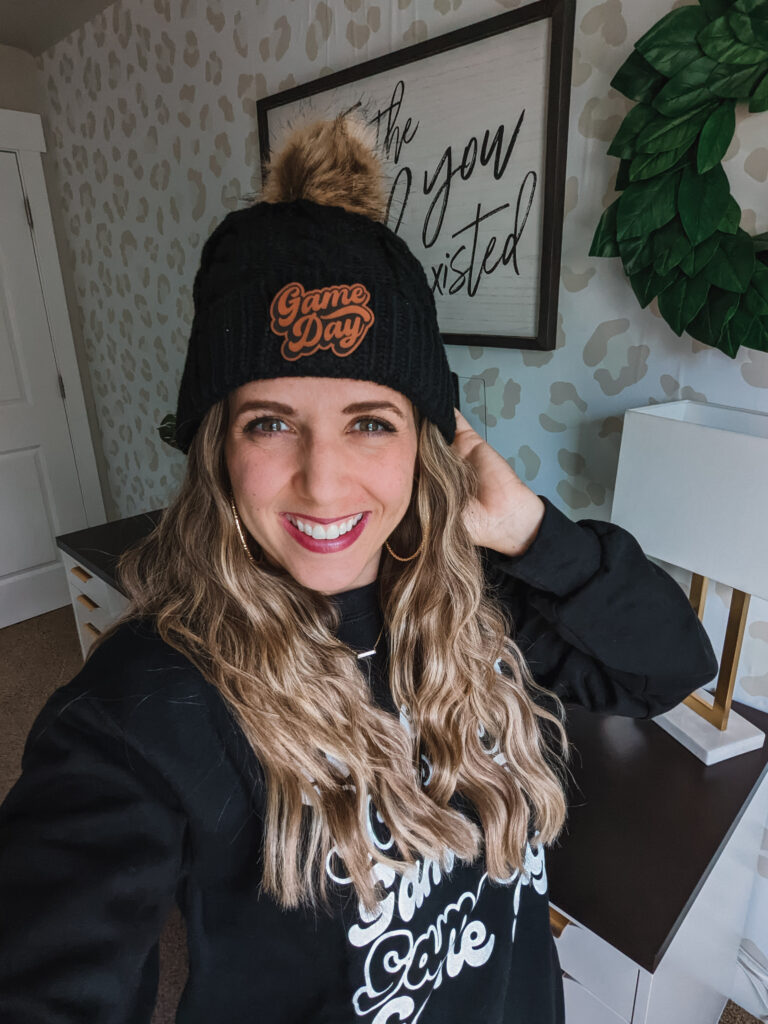 Pay attention to the season
This seems like common sense, but it's important to consider the seasons that your kids are playing sports in. For example, if they're playing a winter sport, you'll want to gear up with some warmer items like a scarf or hat. On the other hand, if they're playing in the summer, you might want to stick with t-shirts and shorts.
Sweatshirts are always a safe bet. No matter what the season is, a sweatshirt is always a good idea. They're comfortable, easy to layer with other items, and can be dressed up or down depending on the occasion.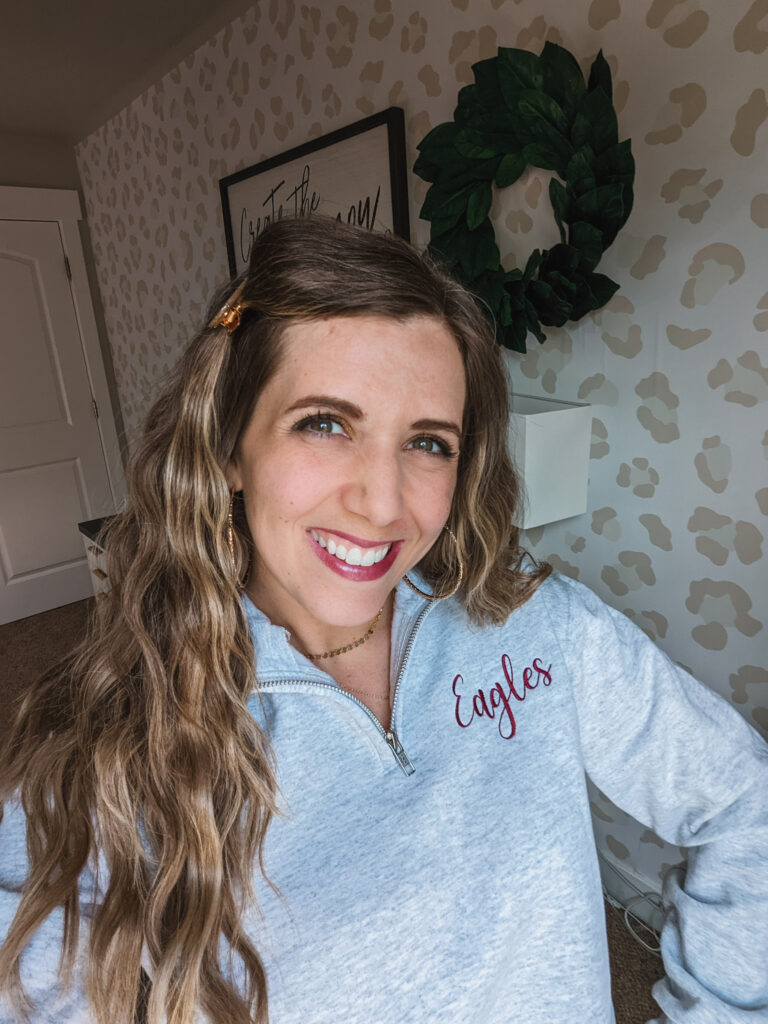 I hope these tips help you gear up in style for your kid's sports games! Just remember to have fun and show your support for your favorite team.
Where is the Best Place to Get Stylish Sports Gear Swag?
Etsy is one of the greatest websites to find customized sports gear. I love interacting with the actual shop sellers and supporting small businesses. Oftentimes, sellers that sell sports gear are often parents themselves…and that is what has inspired their businesses. There is just something so special about buying sports gear from a fellow sports mom!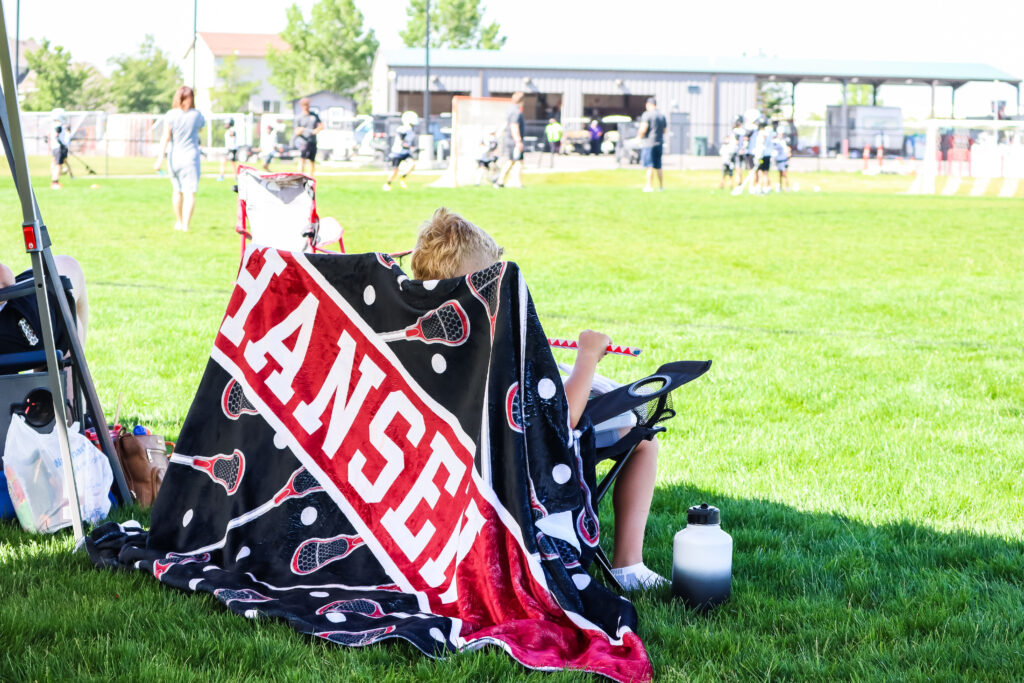 And if you are a fan of other national teams such as the NBA, NFL, MLB, or even the NHL, you'll be able to find some pretty incredible fan gear on Etsy. There are some incredibly talented people and shop owners!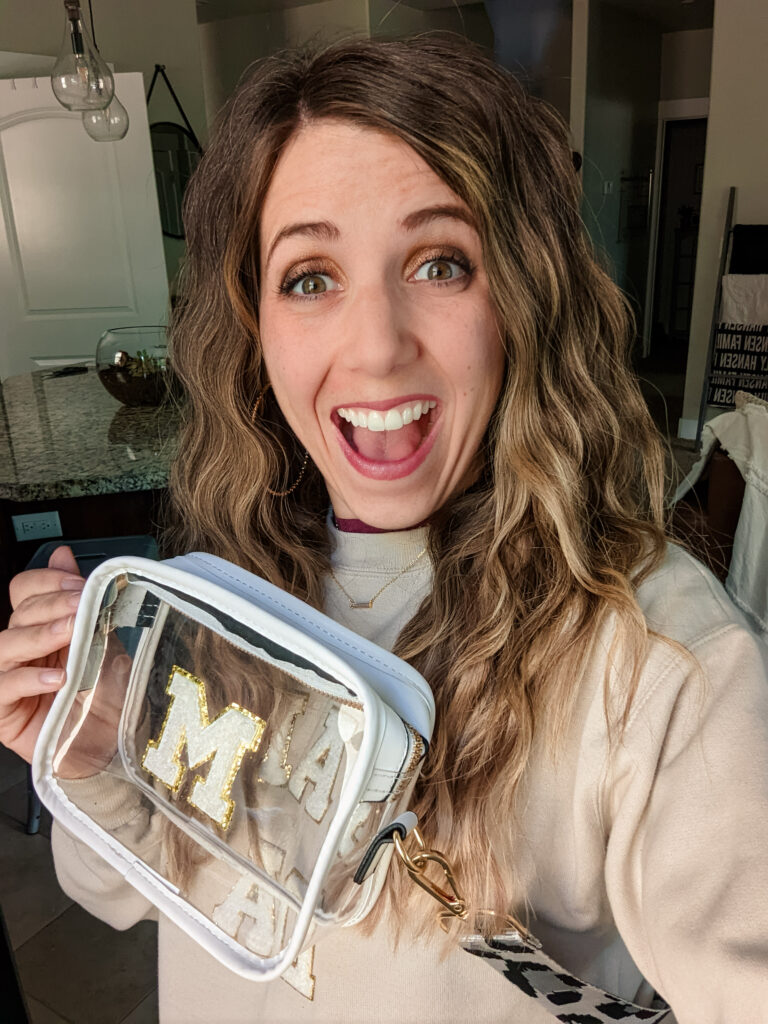 I never go to a game without bringing along snacks. I've made the mistake of dealing with difficult siblings while they are hangry at a game and it's not pretty. Heck! It's not fun when I'm hangry either! That's why I love this darling chenille patch snack pouch to keep everything organized in my bag.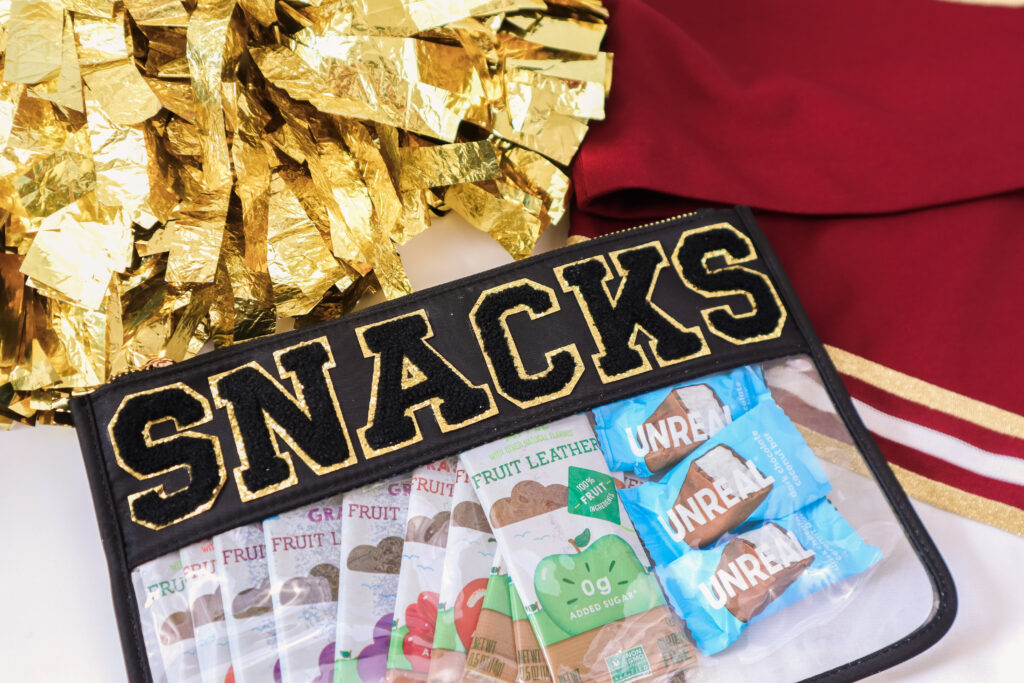 I wanted to get a cheer tumbler for my daughter (or me, depending on the day) so I got an adhesive vinyl sticker from Dry Ink and Co. and put it on a black tumbler that I bought at Walmart. My daughter went absolutely crazy over it! This would also be amazing for your car!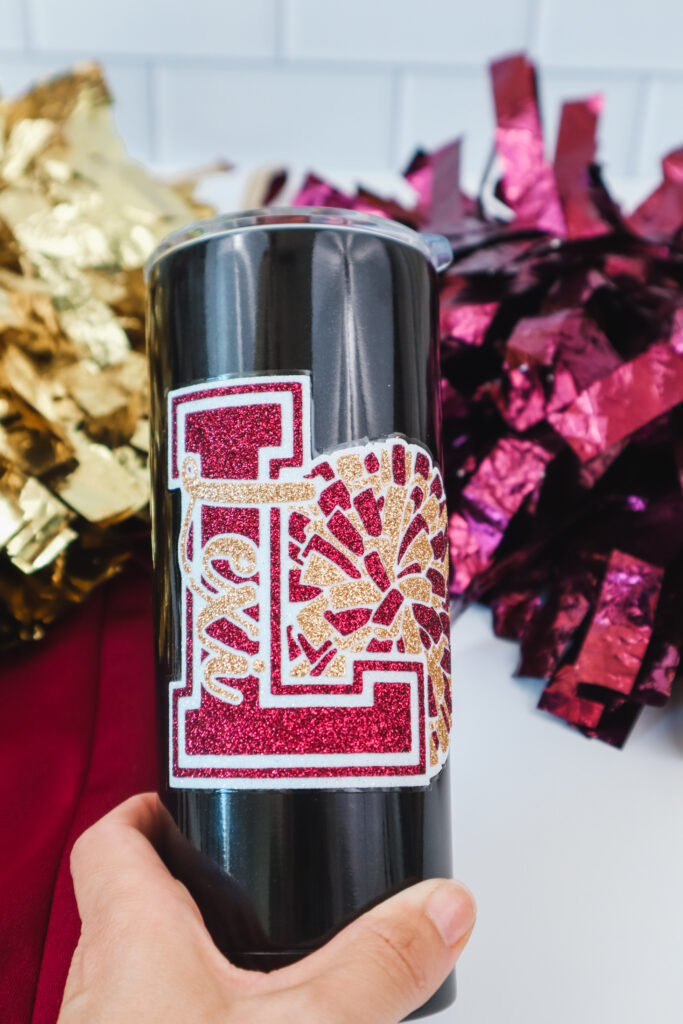 Sports Gear Sweatshirts for Mom
Customized team sweatshirts are really versatile. You can wear them to the game, to practices, or even just when you are out and about running errands. They are usually really comfortable too and can be dressed up or down depending on how you style them.
You can easily pair them with jeans or leggings and throw on a hat if you're in a hurry or you can even take the time to curl your hair for a dressier look.
Click the titles to shop the products!

Stylish Sports Hats for Moms
Let's face it, moms are busy. We don't always have time to do our hair in the morning before we have to run out the door.
That's where sports hats come in! They are a fantastic way to support your team while also getting lucky enough to avoid having to style your hair that day.
Sports Team Hats
Works for everyday wear as well as game days
Customizable letter patch
Comfortable fit
Customizable patch color
Great patch adhesion
Fantastic for those cold games that we sit through as moms
Great to keep in the car for those emergencies
Keeps you warm so you can concentrate on the game and not how cold you are
Extremely comfortable
Laser engraved leather patch that won't peel off
Works for a variety of teams and sports
Comfortable design
Allows for a ponytail out the top
Laser engraved leather patch that won't peel off
Hides dirt well
They come in all different styles too so you can find what works best for you. Baseball hats are a fave of mine but I keep a beanie in my car at all times in case of freezing cold weather (which happens more often than not!)

Trendy Shoes to go with your Sports Mom Outfit
I'm a sucker for shoes. I love them. And when it comes to sports mom gear, there are so many cute options! You can find sneakers in team colors or get a little more dressed up with some fun sandals.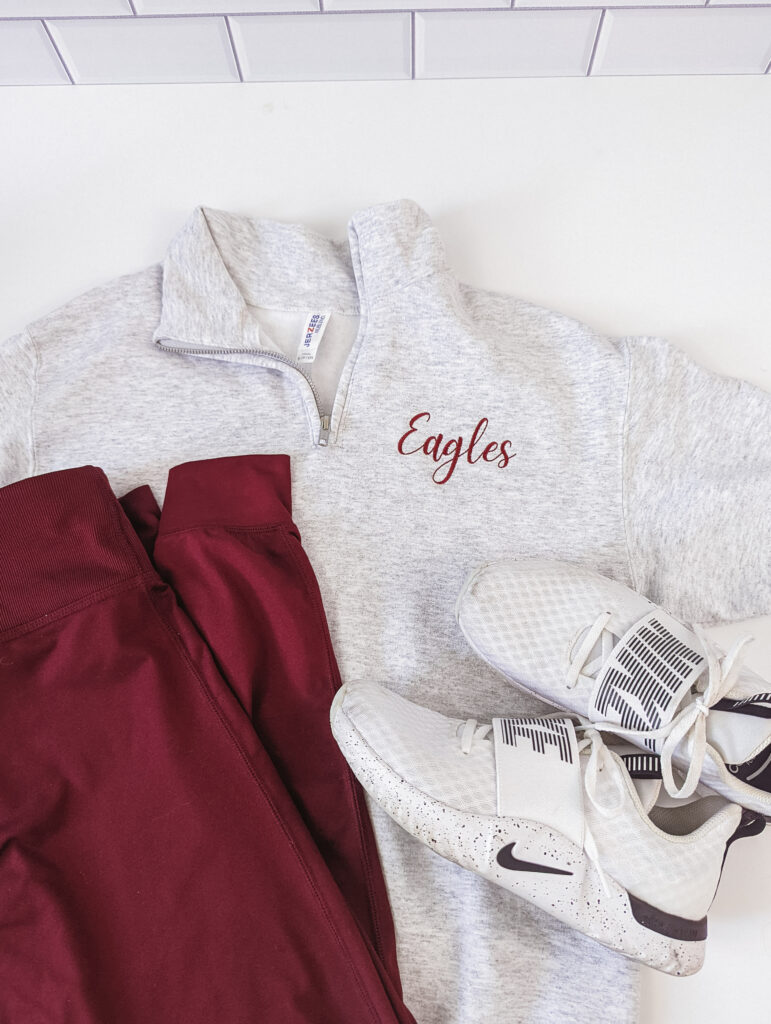 The important thing is that you feel comfortable and supported while also looking good!
I typically choose neutral shoes that will go with a variety of outfits. But I love the sporty-looking shoes that go along with the sporty look of my spirit gear.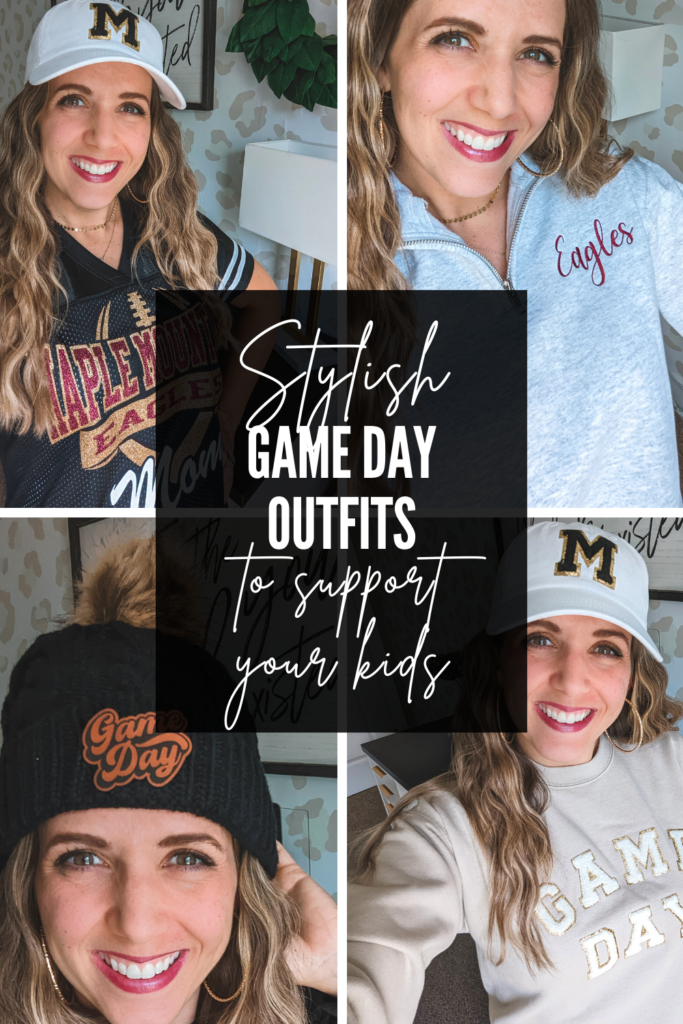 If you and your family love sports, then look no further than these awesome blog posts all about making your life as a sports mom easier!