Ultimate Coziness On-The-Go: The Zonli Heated Blanket
As the seasons change, there's nothing quite like snuggling up in a warm, comforting blanket. When you're on the move, whether it's a long road trip or a chilly adventure, the Zonli Home Heated Travel Blanket offers the perfect solution to keep you warm and cozy.
In this blog post, we'll explore the incredible features of this must-have travel companion, designed with portability in mind, to provide you with the ultimate coziness during your journeys.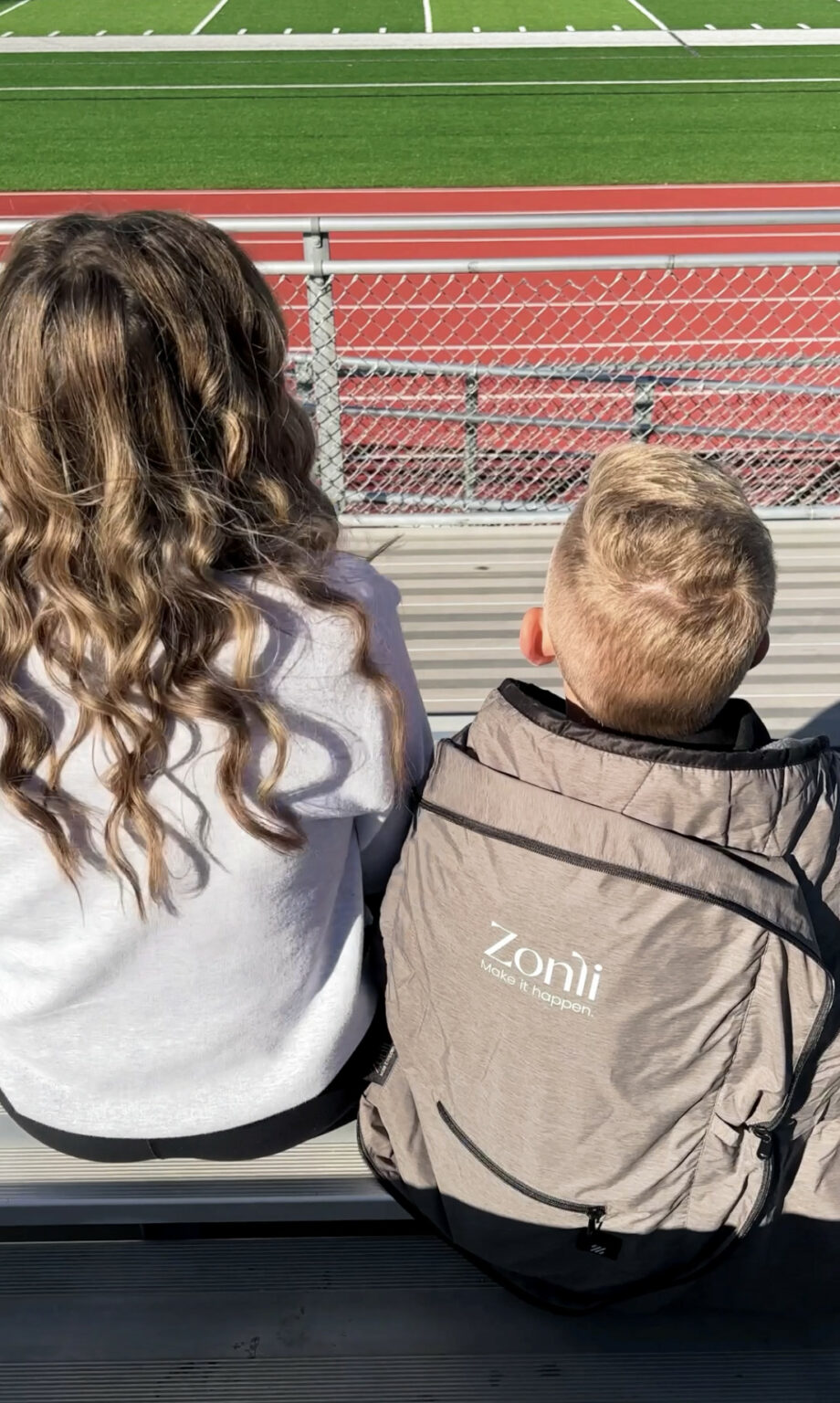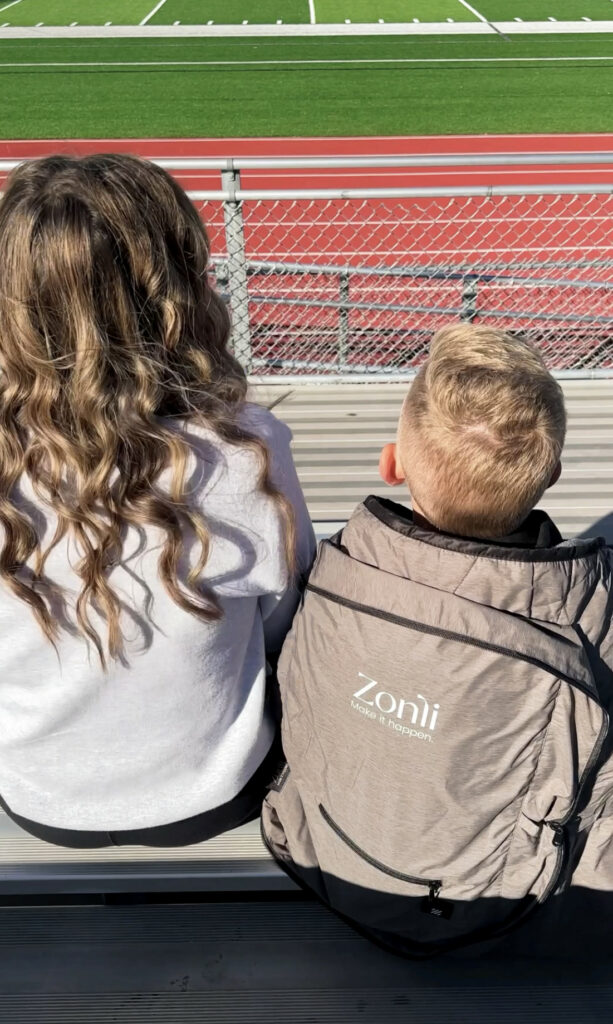 Easy-to-Carry Self-Storage Design
The Zonli Home Heated Travel Blanket takes convenience to the next level with its self-storage design. This innovative feature allows you to fold and store the blanket within itself, making it incredibly easy to carry.
No more struggling to fit a bulky blanket into your luggage or backpack – simply fold it into its built-in pouch, and you're ready to go.
And if needed, you can also use the folded-up blanket as a pillow!
Customizable Heat Settings
Tailor your warmth experience with the Zonli Home Heated Travel Blanket's three heat settings. Whether you prefer a toasty embrace or just a gentle warmth, you can choose from High (140°F), Medium (122°F), or Low (104°F) to suit your personal comfort needs. It's like having your own portable thermostat!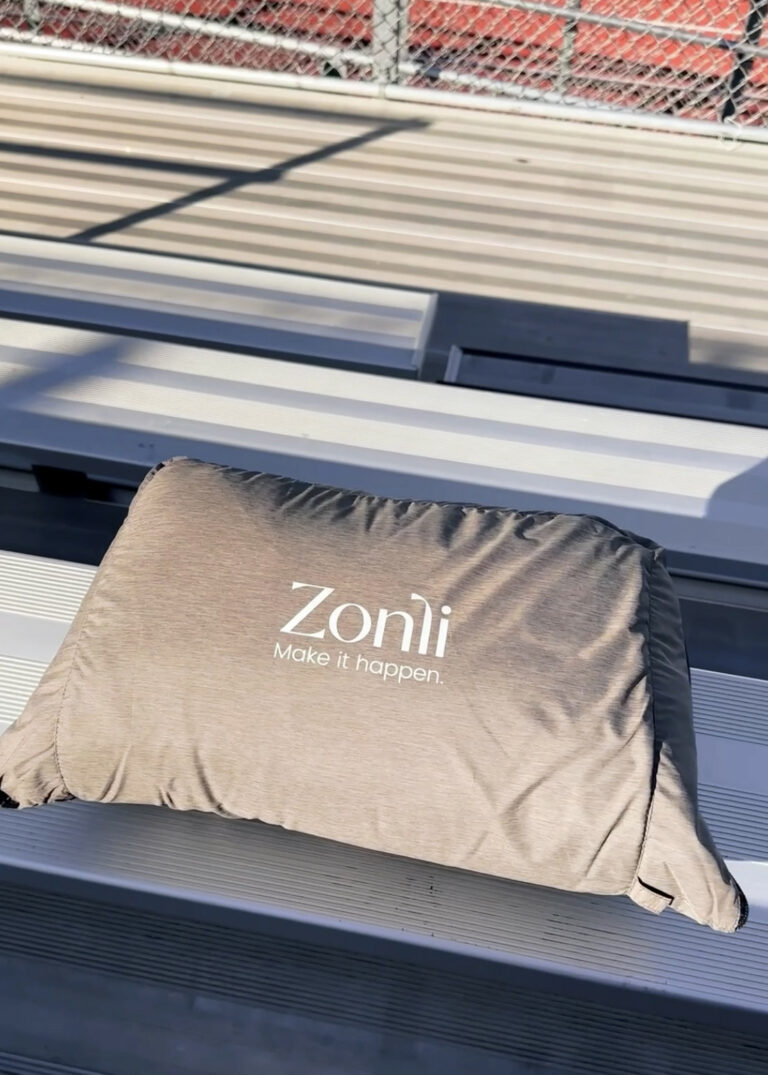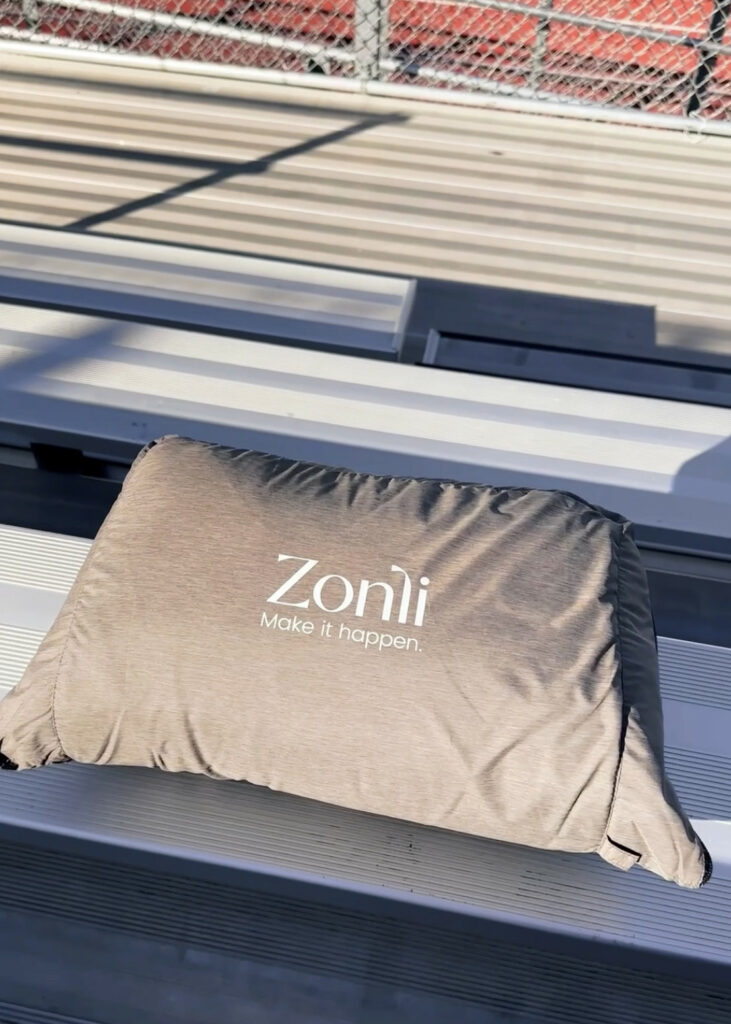 Extended Heating with Zonli 5000mAh Power Bank
Worried about running out of power during your travels? The Zonli Home Heated Travel Blanket has you covered. With the included Zonli 5000mAh power bank, you can enjoy up to 3 hours of continuous heating. This means you can stay warm and cozy for an extended period, even in the chilliest of environments.
I love how the power bank gives you the ability to recharge and use it again and again!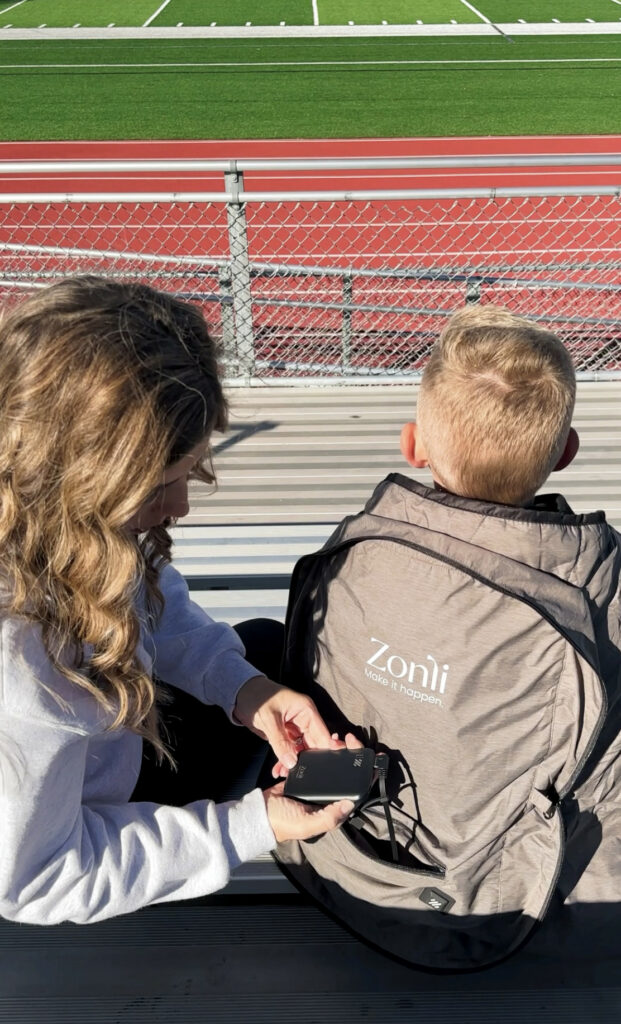 Weather-Resistant and Insulated
Designed for outdoor adventures, this travel blanket is not just cozy; it's also built to withstand the elements. It's waterproof, stain-proof, and windproof, ensuring you're protected from unexpected weather changes.
Plus, the blanket boasts 180 gsm insulation to lock in warmth and keep you comfortable in any outdoor setting.
My favorite place to use my Zonli heated blankets is at chilly sporting events while I watch my kids play sports. It gives me the ability to focus on my kids, and not whether I am shivering in the cold or not.
Places to use your blanket
The blanket can be used in a huge variety of places:
Road Trips: Keep warm and cozy during long road trips, whether you're a driver or a passenger.
Camping: Stay toasty in your tent, around the campfire, or while stargazing on cold nights.
Picnics: Enjoy a comfortable outdoor meal even when the weather is a bit chilly.
Sports Events: Keep warm while watching your favorite team play at an open-air stadium.
Beach Days: Extend your beach day into the cooler evening hours without getting cold.
Air Travel: Stay warm on chilly airplanes where the cabin temperature can vary.
Train Journeys: Ensure a cozy train journey, whether it's a short commute or a cross-country adventure.
Outdoor Festivals: Stay comfortable during music festivals, art fairs, or outdoor events.
Tailgating: Don't let the cold weather dampen your tailgating experience before the big game.
Hiking: Take a break during your hike and enjoy a warm and relaxing moment amidst nature.
Backyard Gatherings: Keep warm during outdoor family gatherings and BBQs.
Picnic in the Park: Enjoy an impromptu picnic, even when the temperature starts to drop.
RV Travel: Stay cozy in your RV during colder nights on the road.
Boat Trips: Extend your boat trip season by staying warm while sailing or cruising.
Emergency Situations: Keep the Zonli Home Heated Travel Blanket in your car for unexpected cold weather or roadside emergencies.
These are just a few examples of the many situations where the Zonli Home Heated Travel Blanket can come in handy, making your outdoor experiences more enjoyable and comfortable.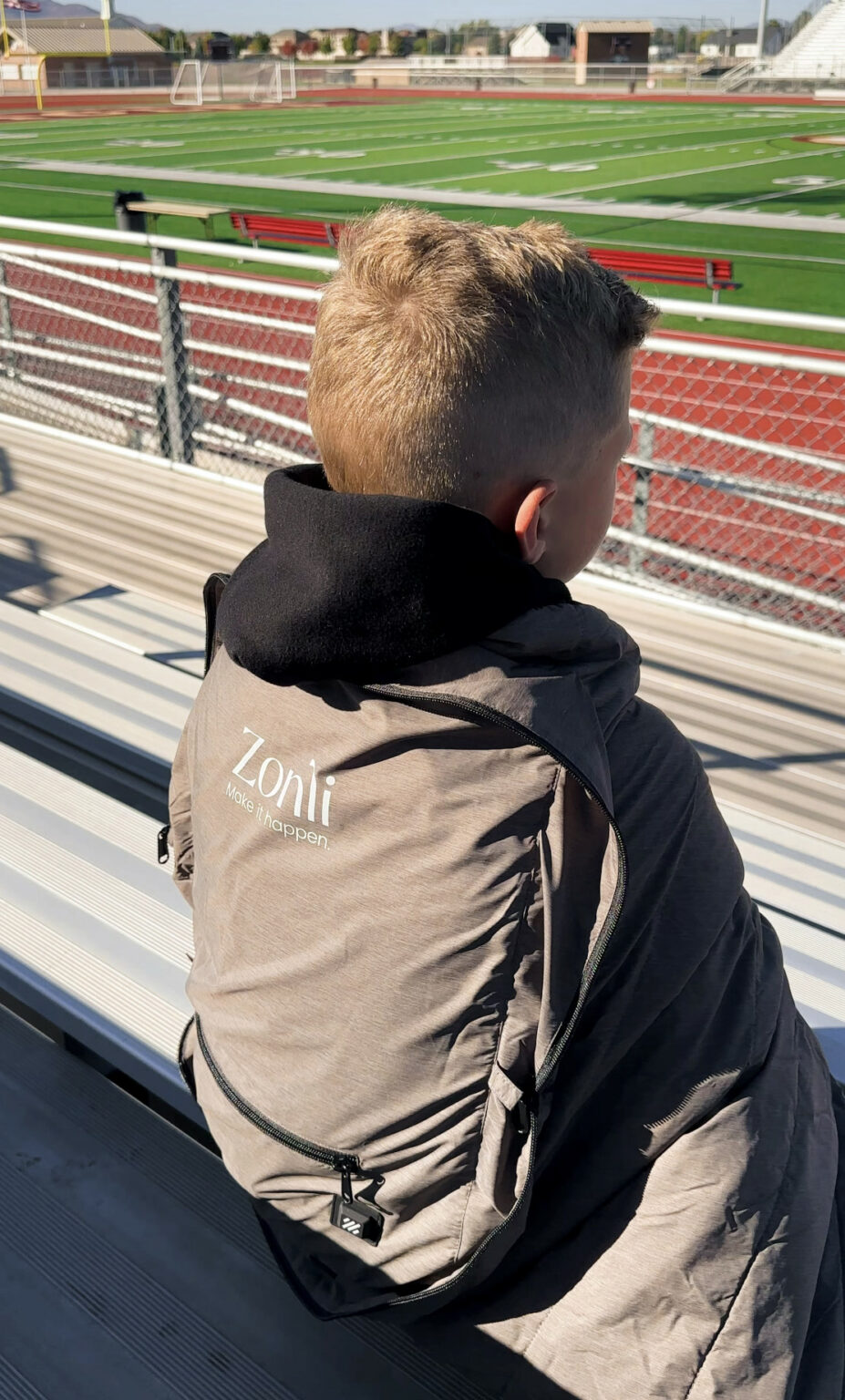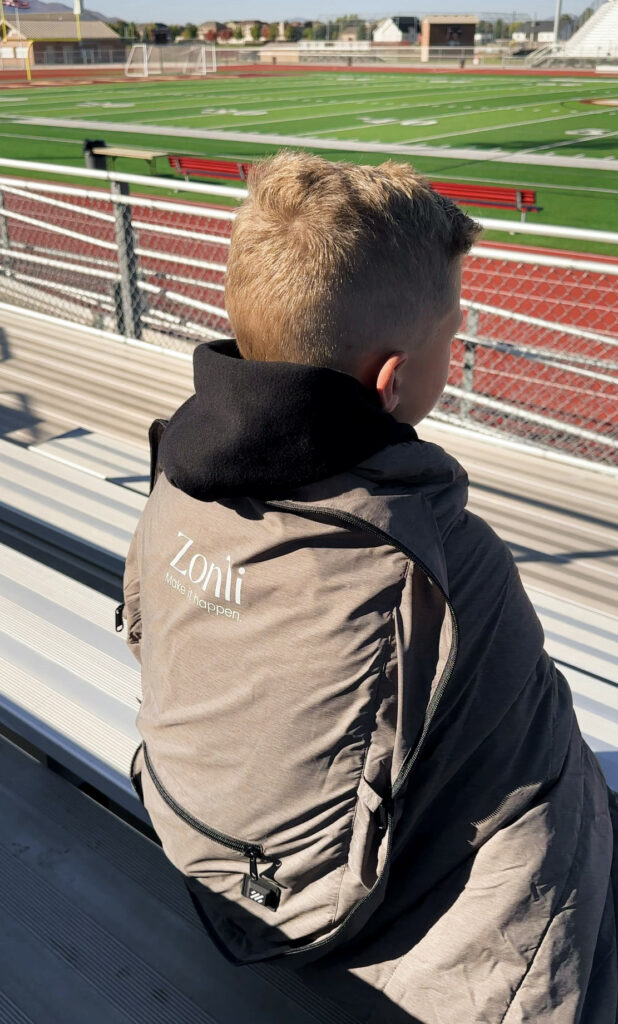 Easy Maintenance
The Zonli Home Heated Travel Blanket is designed for hassle-free maintenance. It's both wipe-clean and machine washable, so you can easily keep it fresh and clean for your next adventure.
No need to worry about spills or stains; this blanket is built to handle life on the go.
Conclusion
The Zonli Heated Travel Blanket is a game-changer for travelers who crave comfort and warmth on their journeys. With its easy-to-carry self-storage design, customizable heat settings, extended heating capabilities, and weather-resistant features, it's the ultimate travel companion for all your adventures.
Say goodbye to cold and uncomfortable travels and hello to warmth and coziness with the Zonli Home Heated Travel Blanket. Don't leave home without this versatile and luxurious travel accessory!