Clean and Cozy: How to Get Your Home Holiday-Ready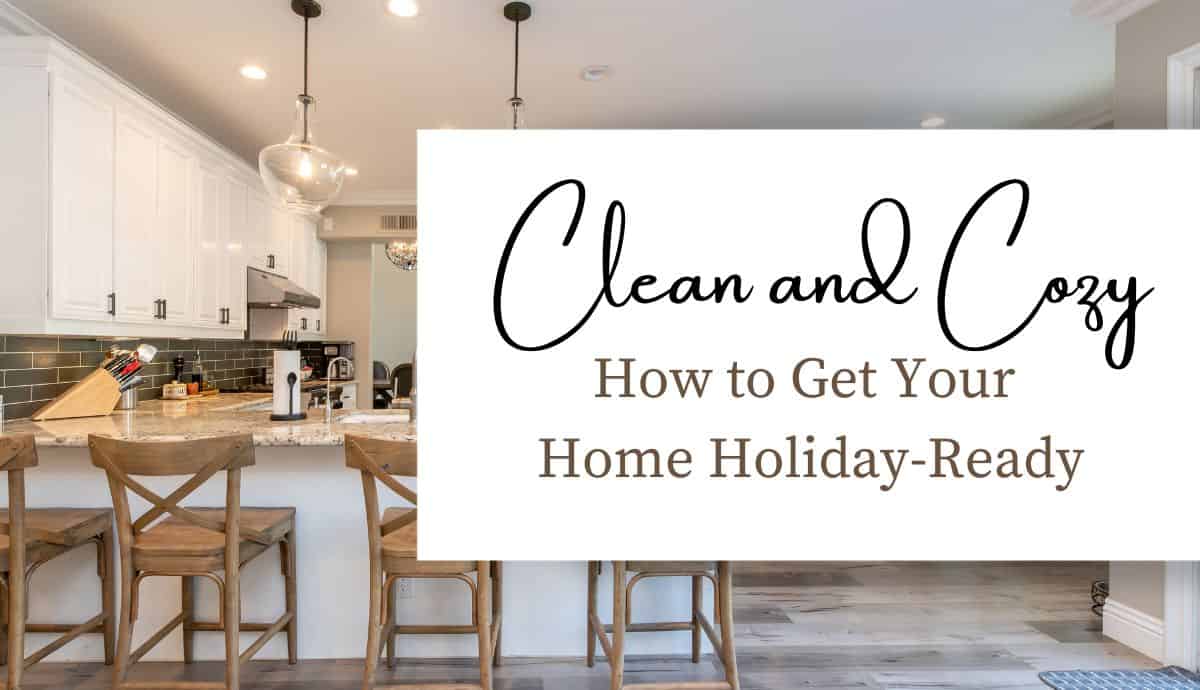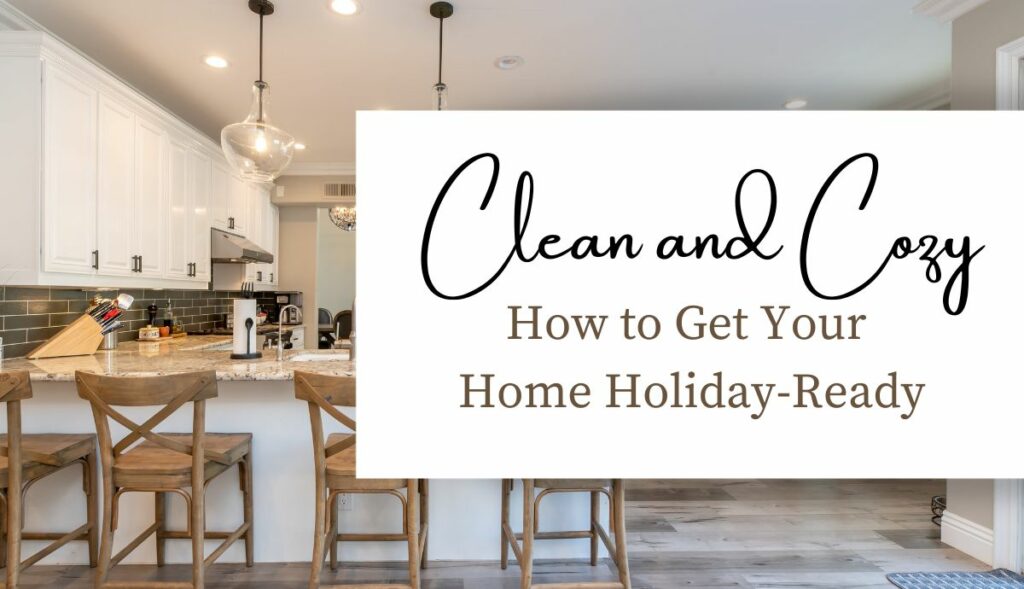 The holidays are a festive, exciting, and highly anticipated time of year. It's a time to deck the halls, decorate gingerbread houses, bake cookies for your neighbors, and trim the tree with all your favorite ornaments. It's a time for dinner parties with your favorite people, fantastic food, cozy nights wearing matching family jammies, and a time to make memories.
Memories that last your entire life. But, when it comes to getting your home holiday-ready, do you have the right cleaning tools and products on hand? Is your cleaning checklist ready for the hustle and bustle of the holidays?
Our home holiday-ready cleaning, prep, and decor guide will help you welcome this chaotic and beautiful time of the year. So grab your cleaning caddy, dig out the tree trimmings, and light your favorite holiday candle because we're sharing all the tips for a clean and cozy holiday home.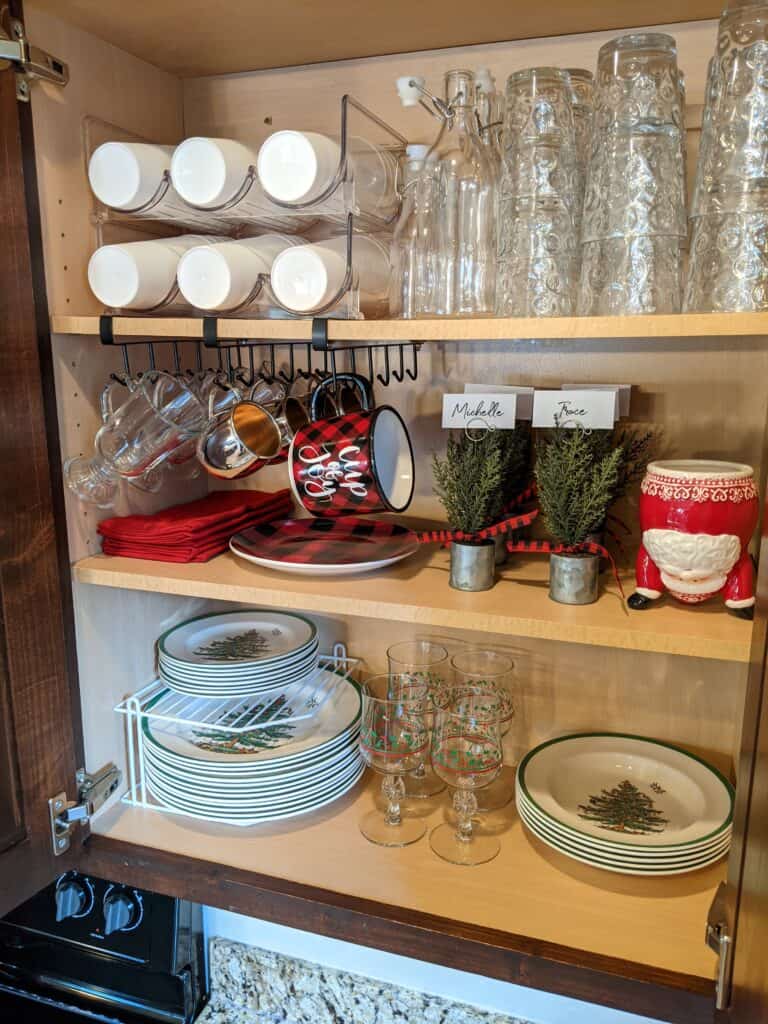 Cozy Tips for a Holiday-Ready Home
Incorporate soft lighting
Add soft textiles like blankets, pillows, and cushions
Play background holiday music
Light your fireplace or use candles if you don't have one
Create a cozy reading corner
Add seasonal plants
Add a holiday welcome mat at the front door
Get creative with advent calendars
Add holiday window clings
Hang paper snowflakes
Incorporate festive dinnerware
Hang mistletoe and jingle bells
Embrace holiday bedding
Swap out your mugs for holiday mugs
The Ultimate Holiday Cleaning Checklist
Now that you know a few ways to add some cozy warmth to your home, let's get into the cleaning checklist you need to know about. We'll share cleaning tools and products that will help you take your home to a new level of holiday-ready. And, if this list seems too extensive, simply look at fantastic cleaning services in Boston to take care of all the hassle.
The Living-Room
The living room is often the room where the action happens. This may be the room with most of your decorations or where you snuggle up to watch a classic holiday movie. To make sure that your living room is holiday-ready, dust and wipe down all surfaces and tiny knick-knacks, vacuum rugs and mop floors, clean the upholstery on furniture, clean glass and tops of tables, fluff up throw cushions and fix throw blankets to be neat and, if you have a fireplace, check and clean it.
The Dining Room
The dining room is the heart of many holiday celebrations. Your loved ones gather around the table, and you all enjoy a fantastic meal while laughing and creating memories. To get your dining room in pristine shape for the holiday season, clean and sanitize the table and chairs, wipe down any windows, wipe down glassware/China, polish the table and set it with holiday tableware, and give the rug or floor a good vacuum or mop.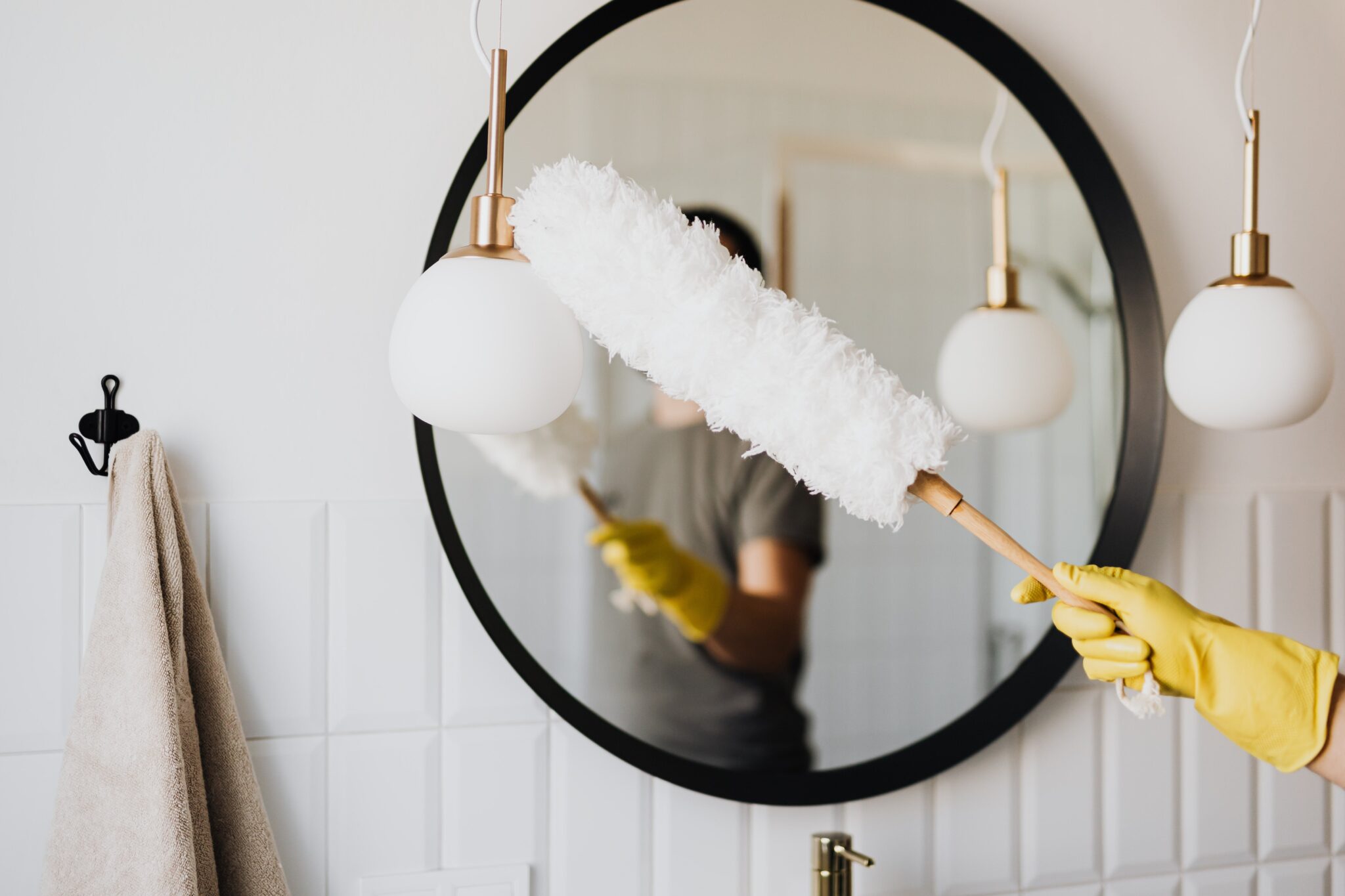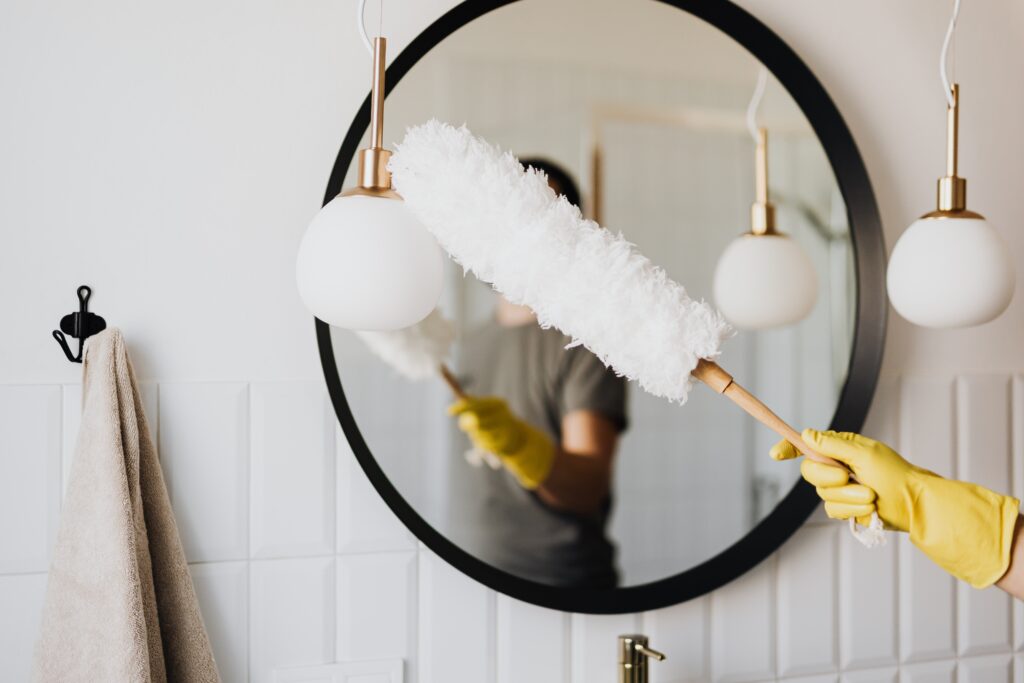 The Kitchen
The kitchen is where all the cooking and preparation happens for those delicious holiday meals. It must be clean, clutter-free, and ready for you while looking festive and inviting. To do this, clean and sanitize all surfaces, deep clean your appliances, organize your cupboards and pantry, polish the sink, faucet, and silverware, and mop the floors. To spruce it up a bit, you can add festive hand towels, a holiday kitchen mat, or even a cookie jar.
The Bedrooms
The bedrooms aren't typically where the holiday action happens, but you can still add a festive flair while completing your cleaning checklist with your cleaning tools and products. Dust all the surfaces, wash the bedding (this is a great time to swap out the bedding for holiday-inspired sets), vacuum or mop the floors, declutter the drawers and closets, and add in a festive holiday arrangement.
The Bathrooms
Your bathrooms will be used more often if you have guests over the holidays. To get them in tip-top shape, clean and sanitize everything in the room, change the garbage, wipe down light fixtures and faucets, hang fresh towels (you can add holiday towels for a festive kiss to the room), and add a small holiday plant. If you want to be extra, add a holiday-themed shower curtain and bath mat as well.
The Entry-Way
The entryway is the first point of contact for your guests in your holiday-ready home. It's a must to keep it clean, tidy, clutter-free, and ready to welcome any holiday guests you have. To make your entryway terrific, vacuum the rug or mop the floor, organize the shoes and jackets, and decorate with a wreath, a holiday front door mat, evergreen trees, and/or soft twinkling lights.
The Outdoors
Before you say your house is completely holiday-ready, you must ensure you've tended to the outdoors. Clear away any debris or fallen branches. Ensure that all the walkways are clear. Hang up outdoor holiday decorations and make sure outdoor holiday lighting is installed correctly. Add lawn decorations, softly lit lanterns, and holiday greenery for an extra touch of festivity.
Bonus Holiday Home Decor Tips
For an added festive twist, add some of these decor tips! They're simple, affordable, and will make your home feel warm and cozy.
Twinkling lights
Candles and candle holders
Greenery and garlands
Seasonal scents
Advent calendars
Candy canes
Holiday pillows
Holiday card display
Final Thoughts
The holidays are a time for family, friends, memory-making, and joy. From the delicious Christmas goodies to the giant sparkly bows and the stockings hung with care, there are so many exceptional components of the holidays. But, the chaos and clutter can put a damper on your home and make it challenging for you to be present.
To take care of this, follow the above holiday-ready cleaning guide, tackling each room in your home to give it a festive kiss and eliminate clutter, dirt, and grime. These tips will clean your house and prepare it for all your holiday plans and guests.
So grab your cleaning tools and products and our cleaning checklist and dig out your holiday decor. Time to start preparing for the holidays!