The BEst Cleaning Tools and Products That Make Cleaning a Breeze!
Keeping a clean house is essential for a healthy and happy life. But who has time for all that cleaning? Not me! That's why I've gathered my favorite cleaning tools and products to make the process as easy and painless as possible. In this blog post, we'll take a look at some of the best vacuums for powerful suction, mops that make mopping a breeze, great cleaning rags, and hard-working cleaners that don't harm your health. So read on to find out how you can make cleaning a breeze too!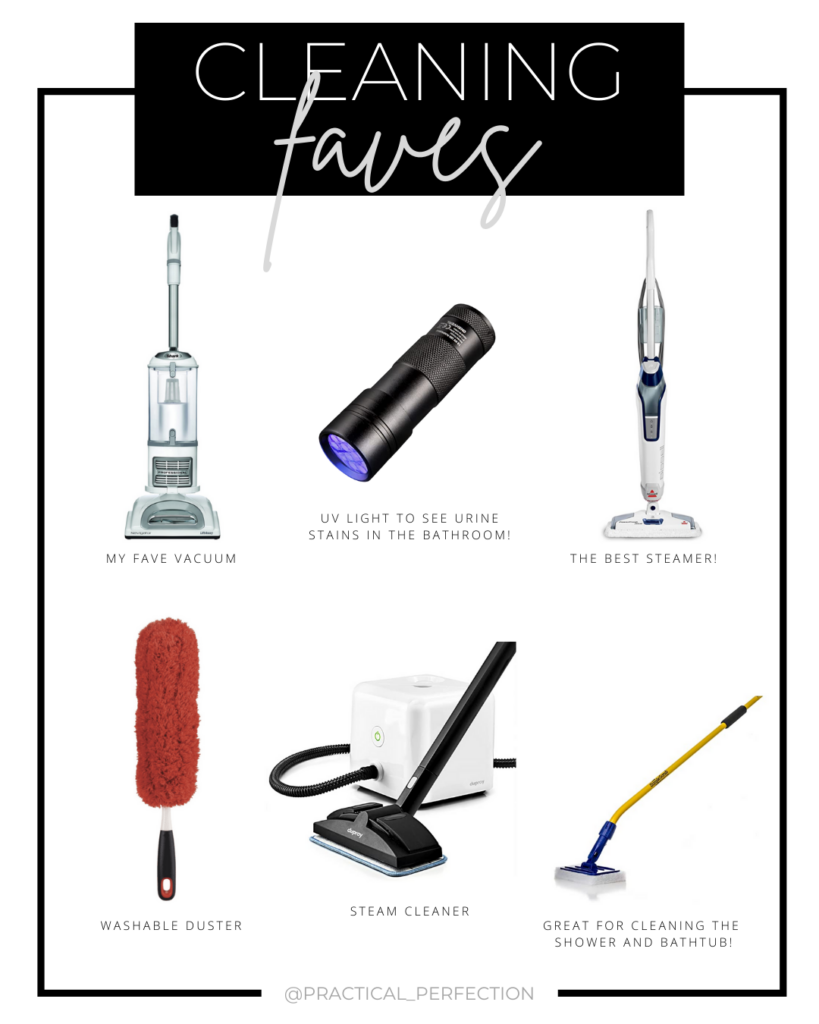 Before we jump into this article, I want you to notice that I recommend very few actual cleaners. While I do believe that there is a place for cleaners, I really prefer to clean with cleaners that are safe for myself and my family. For that reason, I use very few actual cleaning products in my cleaning. I try to stick to cleaning tools that do all of the hard work for me without having to use cleaners.
I have also cleaned homes professionally for years so I have used a vast array of cleaning tools and cleaners so I have a pretty good grasp on what cleaning products work, and which ones don't.
What quality cleaning products or tools make cleaning easier?
If you are trying to find products that make your cleaning routine easier then you are in luck! I have some great suggestions of things I have found through the years that work fantastically. Typically, these cleaning tools involve steam, heavy suction, or microfiber materials. All of which makes cleaning much easier than the old-fashioned ways.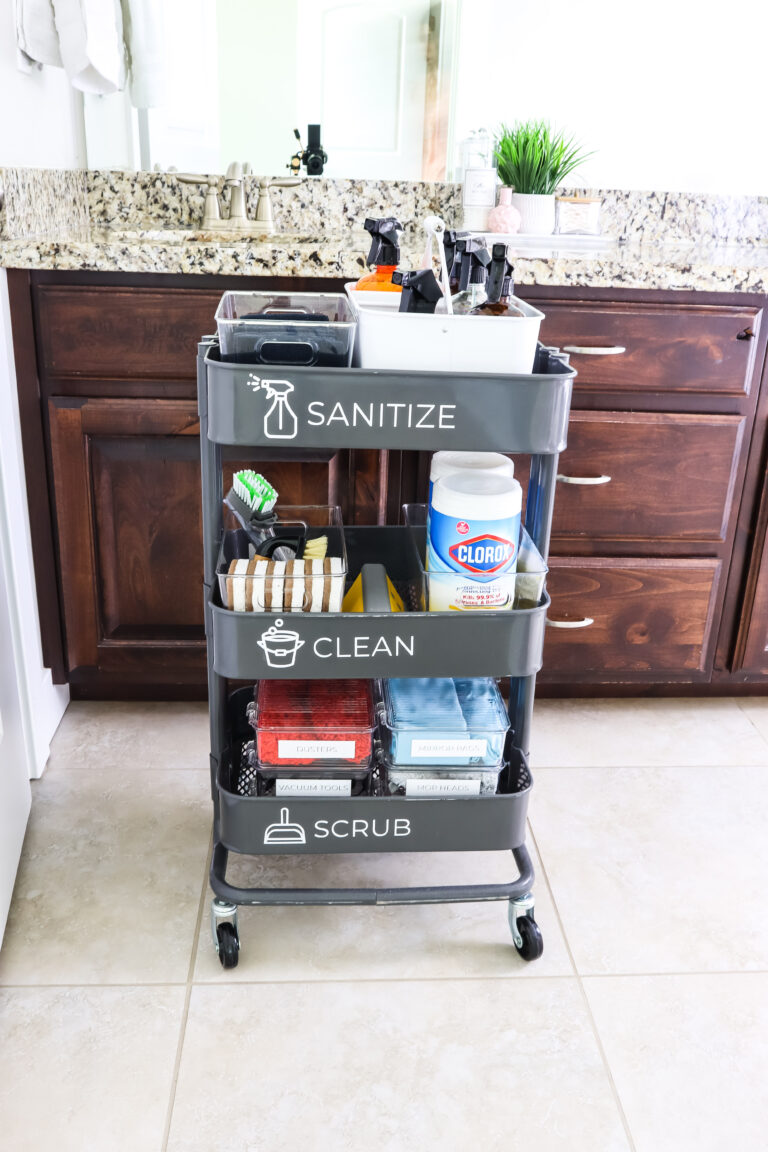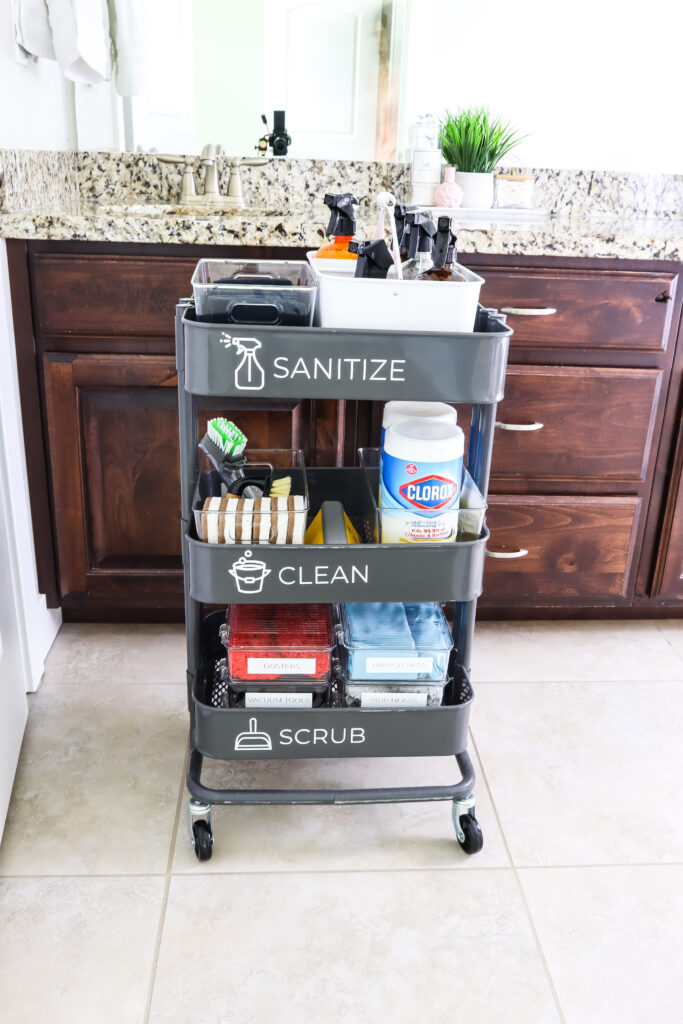 I also try to stick with products that can be washed and used again and again. This saves money and it's better for the environment. I try to avoid most disposable cleaning products such as paper towels.
Microfiber Cloth
Washable Steam Mop Heads
Washable Duster
Wherever you can choose products that are listed as 'reusable' will usually be better options.
What do Professionals Clean with?
Any professional cleaner knows that in order to be efficient with your time (and do a great job!), it's important to invest in a few great cleaning tools. For me, that means a top-of-the-line vacuum with great suction(with a smaller price tag!), a mop that makes mopping a breeze, and some great cleaning rags. I also love my shower scrubber (which makes cleaning the shower significantly easier) and my duster.
So cleaning is one of those areas in life where 'you get what you pay for'. And in the end, the better products will clean your home better while still saving you tons of time.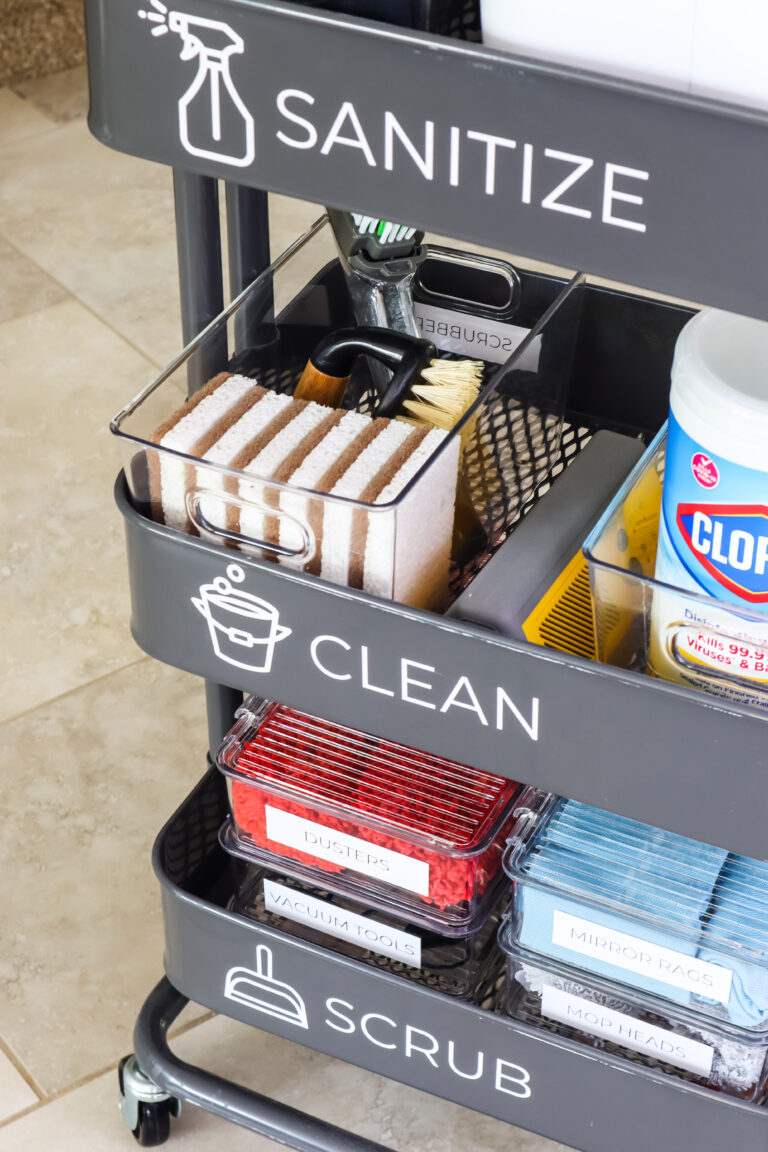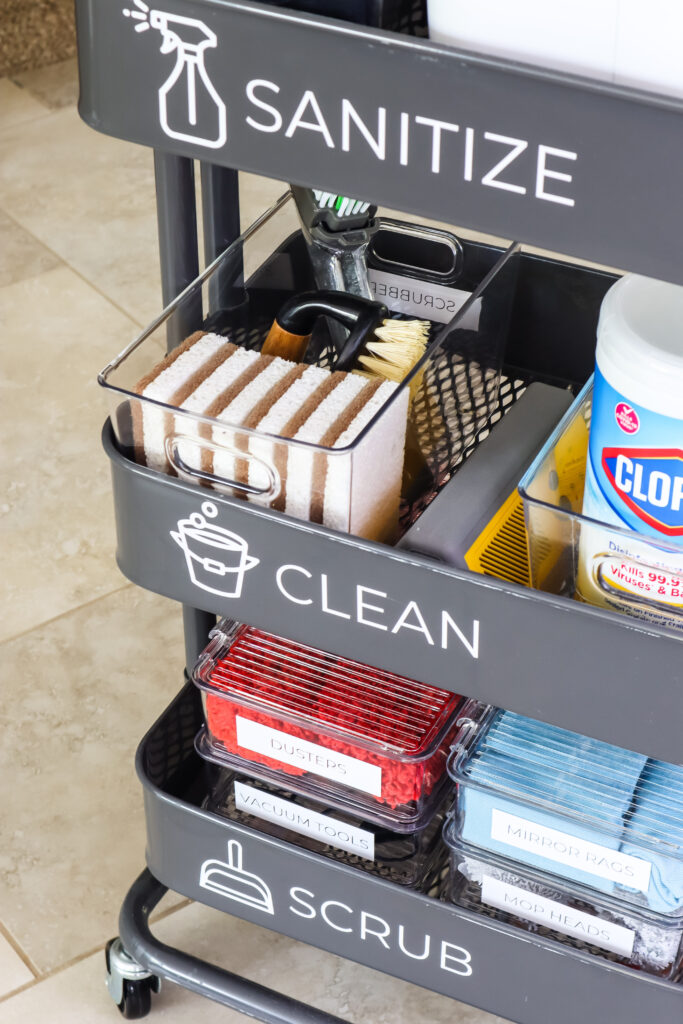 While I don't professionally clean anymore, I do consider myself a seasoned cleaner. So you can confidently know that my recommendations are tried and true.
Types of Cleaning Products You Actually Need
Cleaning products are a dime a dozen, with most of them claiming to provide amazing results and typically provide subpar results. I've found that there are really only a few cleaning products that you actually need in order to keep your home clean. Here are the cleaning products that I think are essential:
Vacuum
Mop
Rags
Shower Scrubber
Duster
A cleaner that Cuts through Hard Water
Disinfecting Wipes
UV Flashlight
A great multi-surface cleaner that sanitizes and is not harmful
Magic Erasers
Carpet Stain Remover
Quality Dish Soap
Invest in a Great Vacuum
If you have a lot of carpeting in your home, it's important to have a vacuum that can really clean well. I've found that many vacuums claim to have great suction, but they really don't. My very favorite vacuum is the Shark LiftAway Navigator Professional. It has amazing suction and is very reliable.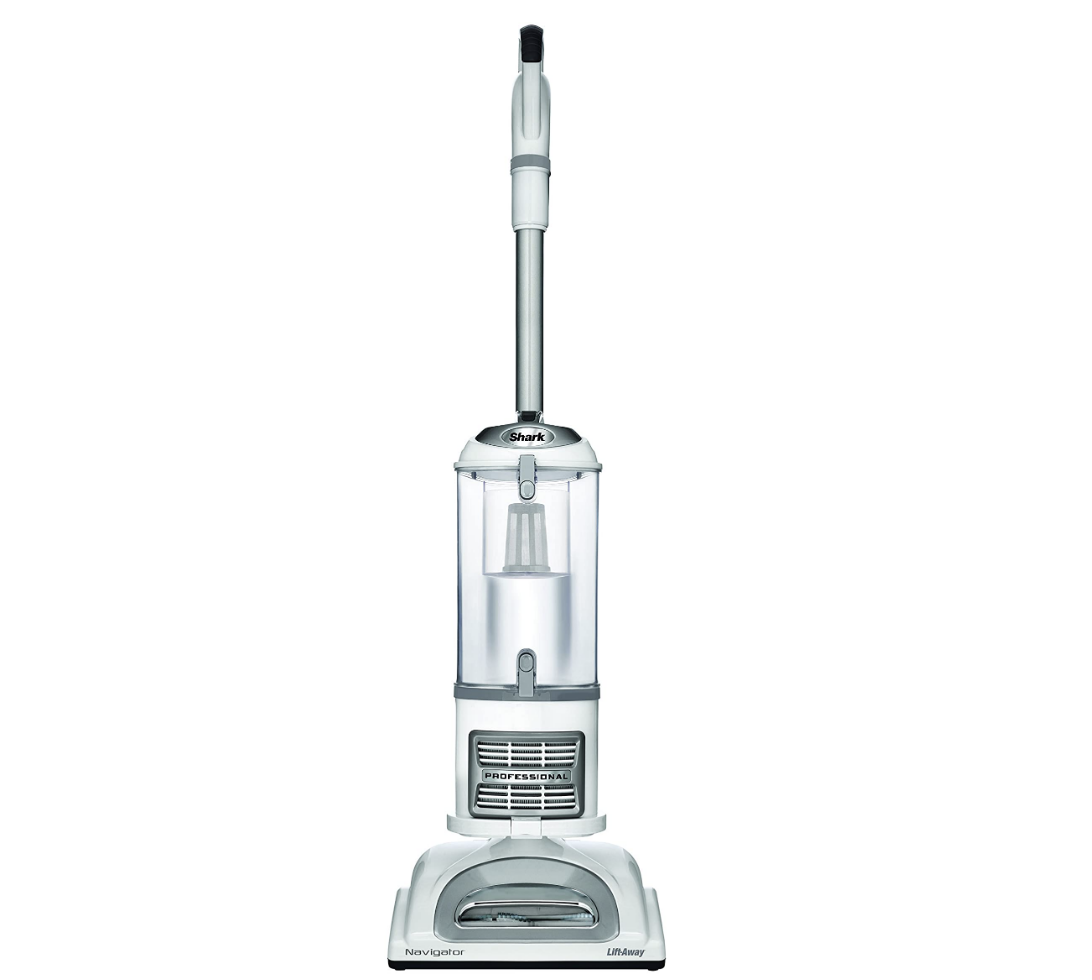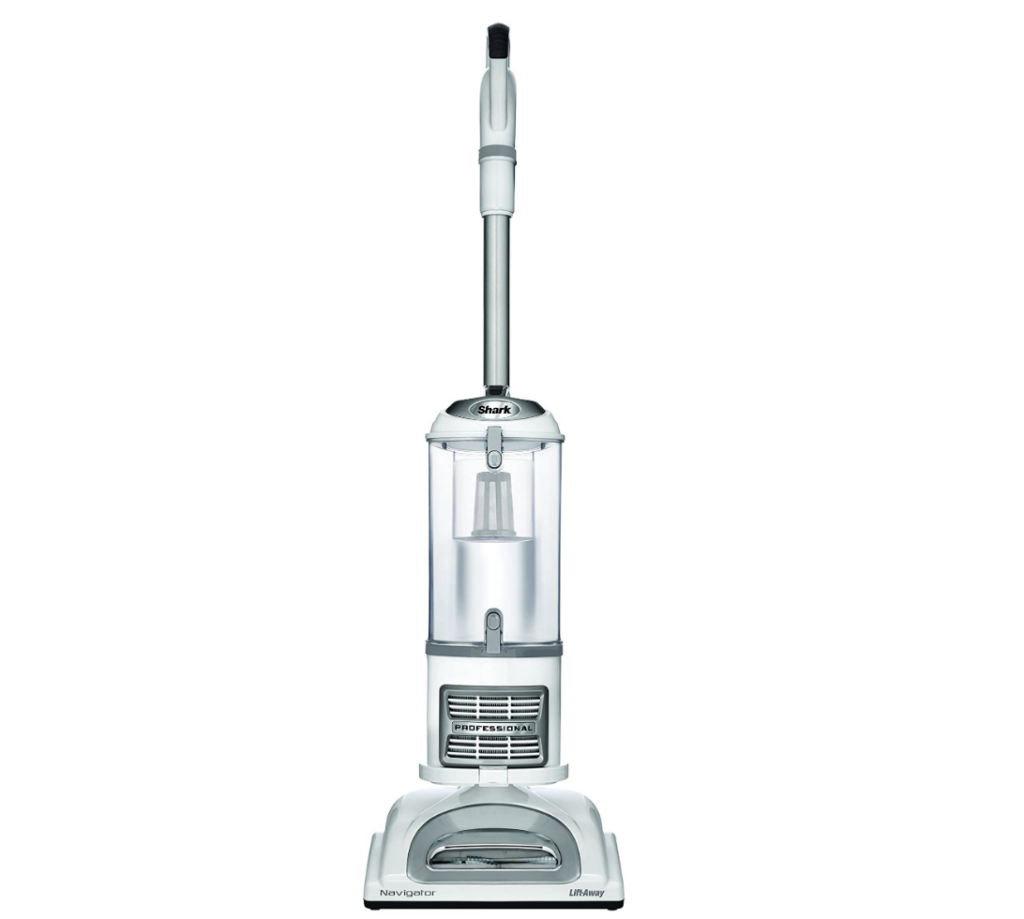 I've used this vacuum for about 10 years now and it has incredible suction (the best I've seen!) and is great for tile floors, carpets, hardwood floors, etc. I used to clean houses professionally for years so I've used many different varieties of vacuums and this one is the best. I consistently have to dump the giant dirt cup every 2 weeks or so.
Steam mops are better than any other kind of mop
One of my all-time favorite cleaning tools is my Bissell Steam Mop. This tool uses steam to clean and sanitize your floors without you having to use any harsh chemicals. It makes mopping my floors extremely easy and effortless.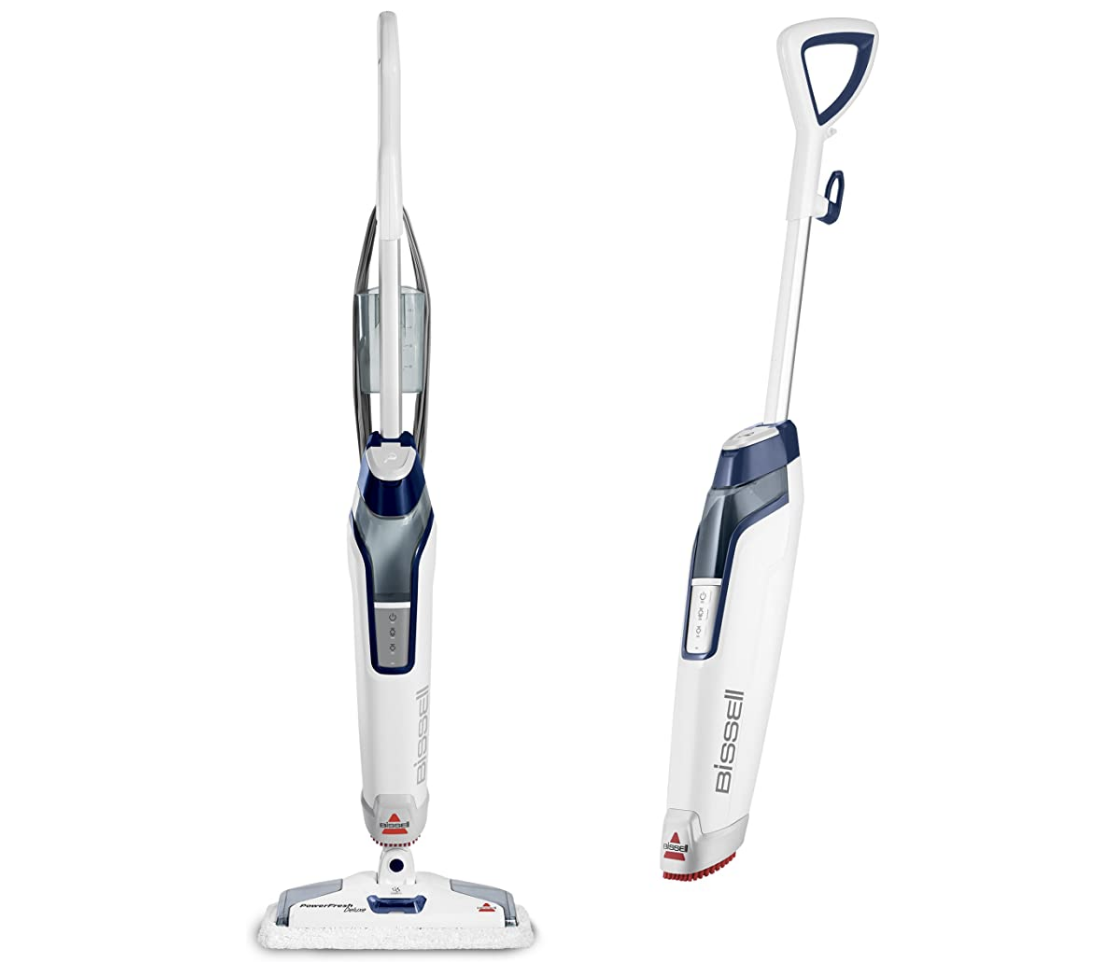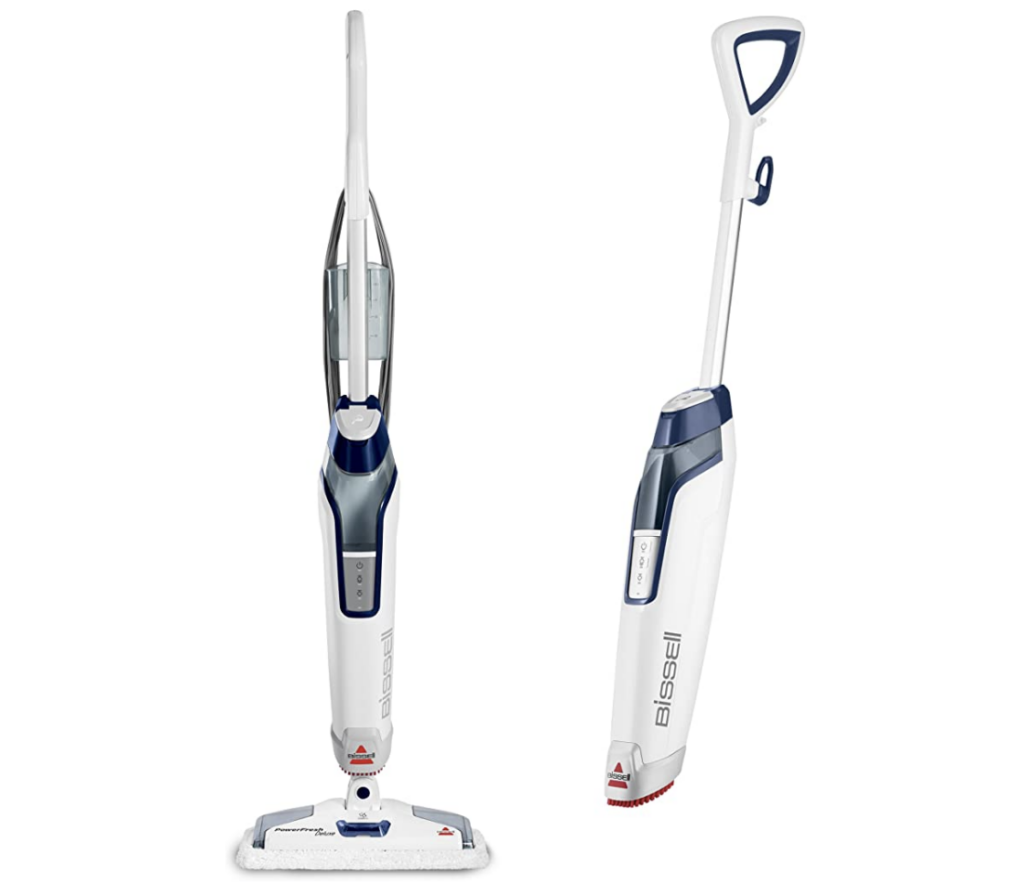 If you have a stubborn stain on your tile, simply let the steam mop sit on the stain for a few extra seconds and it will melt it away without any extra effort from you. This significantly decreases cleaning time.
Quality Microfiber Cloths Make a World of Difference
I also love using microfiber rags when I'm cleaning. They are so much better than using a traditional cotton rag because they are more absorbent and they don't leave lint behind. Microfiber rags can be used to dust, clean windows, and even wash your dishes! You'd be surprised at how a simple damp cloth can make a world of difference. This is one of my very favorite cleaning supplies.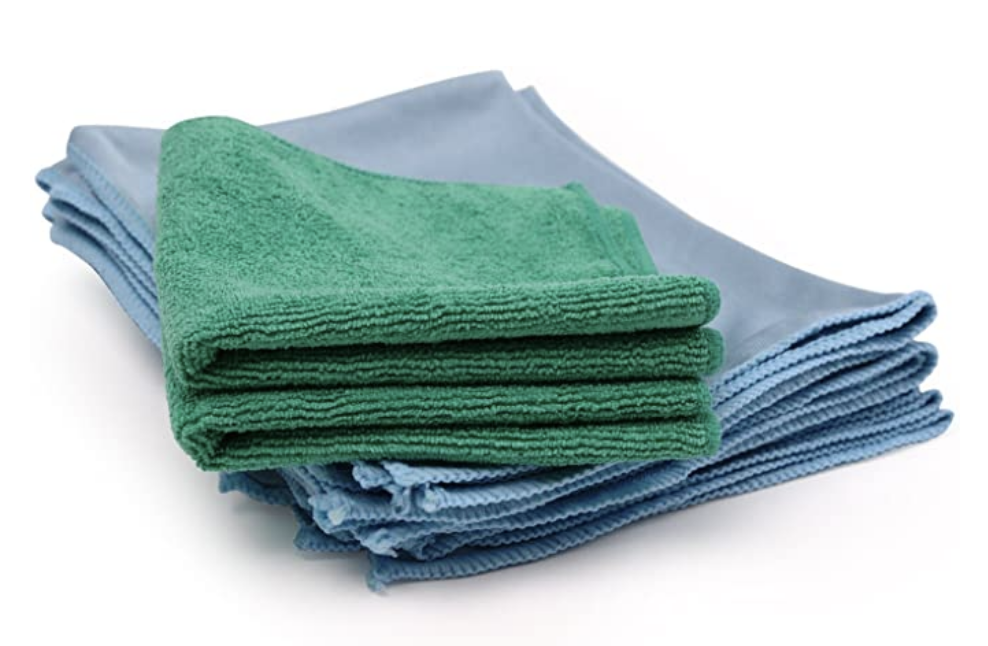 Make sure to not wash them with fabric softener or dryer sheets as this will leave a build-up on the rags over time and they will start to leave streaks (this is the same for all cleaning cloths)
Cleaning The Shower Doesn't Have to be Miserable
Cleaning the shower is one of the most dreaded chores mostly due to soap scum and the elbow grease it takes to get it clean. But it doesn't have to be miserable, I promise! There are a few tools and products that make cleaning the shower much easier. First, you need a good tile scrubber. I like the kind that has a long handle so you don't have to get down on your hands and knees to scrub the tile.
Second, you will need a good cleaner that will easily dissolve the hard water. CLR melts through soap scum right before your eyes, and is also plant-based! It's mesmerizing to watch those stubborn stains melt away.
The Best Cleaning Tool for Dusting
There are a few options when it comes to dusting tools. You can use a feather duster, an electrostatic duster, or my personal favorite, the OXO Good Grips Microfiber Duster with a washable duster head. I like this duster because they trap the dust and dirt instead of just spreading it around. I also love that it is just a one-time cost instead of having to re-buy the Swiffer dusters and add them to the landfill.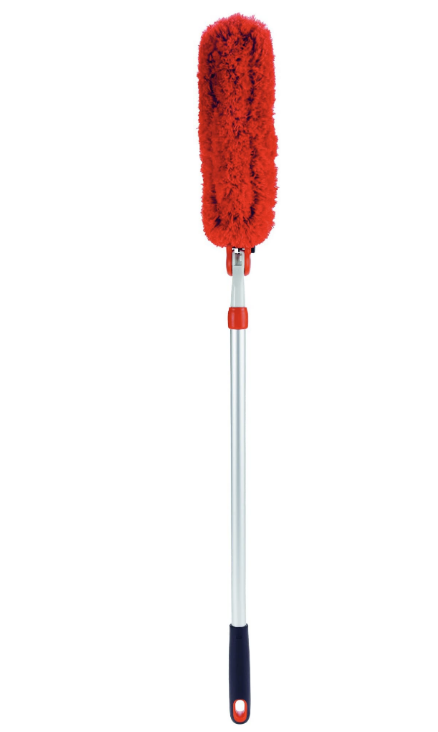 Disinfecting Wipes for the Win
Despite my efforts to try and have most of my cleaning tools reusable, I really prefer to use disinfecting wipes when cleaning the toilet as well as the walls and floor around the toilet. I have two boys and heaven knows that they can make a mess. So I really don't like to use anything else besides disinfecting wipes so that I can just throw them away instead of having to wash cleaning supplies with urine all over it.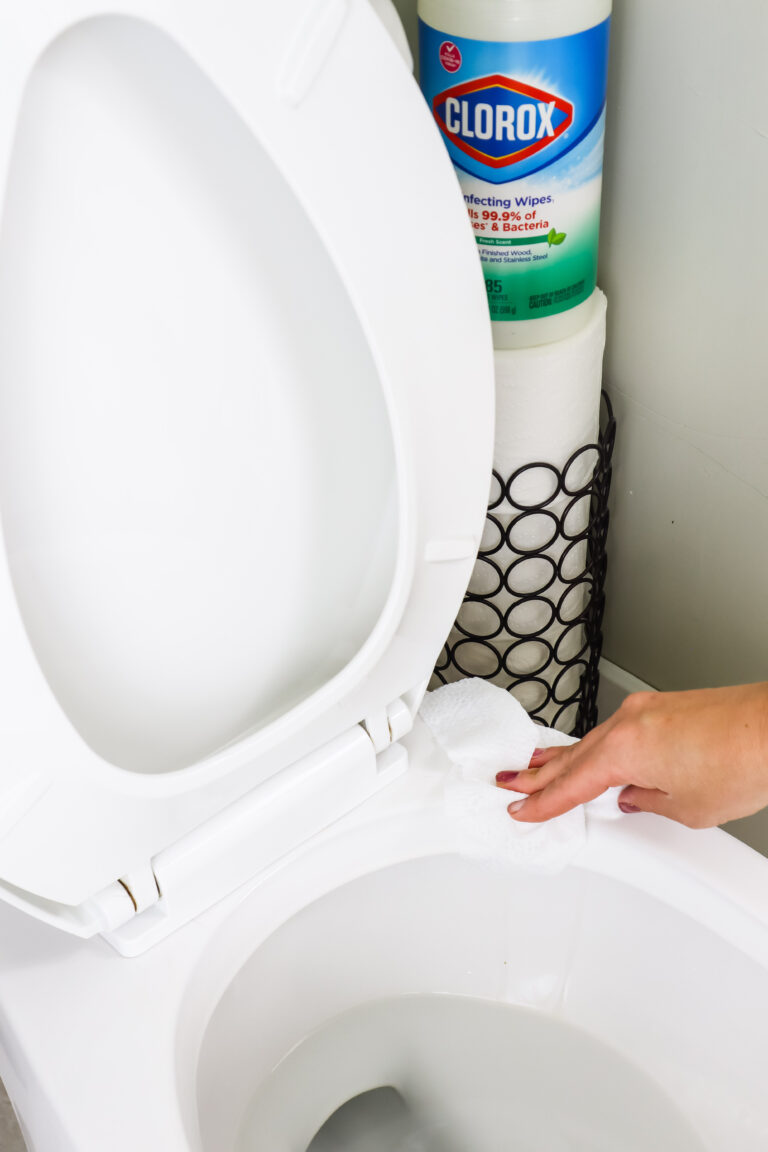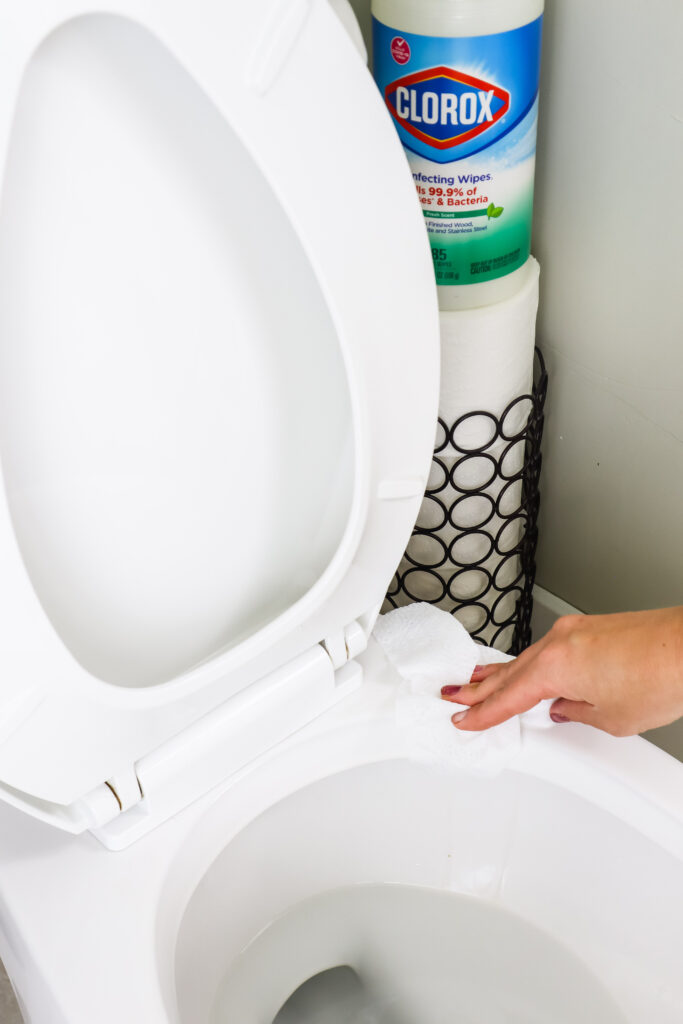 A Surprising Must-Have Tool for Cleaning: a UV Flashlight
I recently discovered that having a UV flashlight is an absolute must if you want your house to be clean. If you turn off the lights in your bathroom (or any other room!), you can shine the UV flashlight around and see things you otherwise probably wouldn't have known was there. It shows things such as blood, urine, and other body fluids. This is especially great if you have pets that have accidents around the house.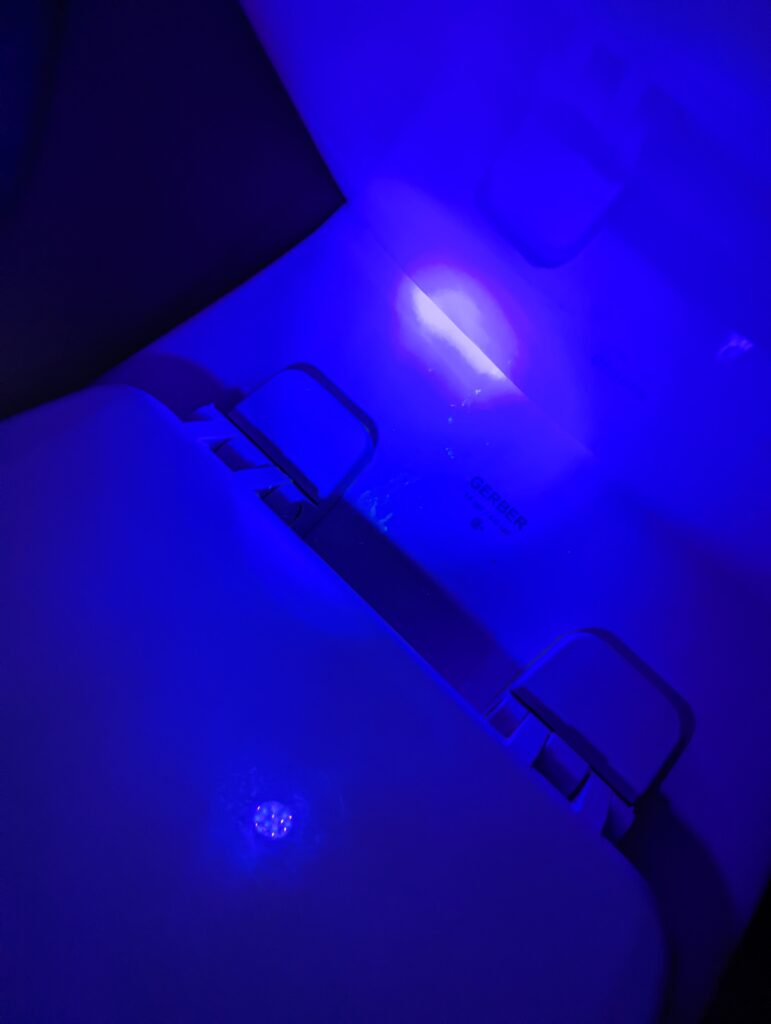 While it's gross to point out these things, there isn't any way for you to truly have a clean house without it!
A Safe Multi-Surface Cleaner for Your Entire Home
I've tried a lot of cleaners over the years, but my favorite Multi-surface cleaner is Force of Nature. It has the powerful effect of bleach, while still safe enough to use around animals and babies. It's made up entirely of water, vinegar, and salt! That's it! I've used it for years and it saves me tons of money while still being the best cleaner I've ever used. Just make the cleaner yourself and add it to the spray bottle!
Use code PRACTICALPERFECTION for 40% off bundle kits with more than 5 capsules!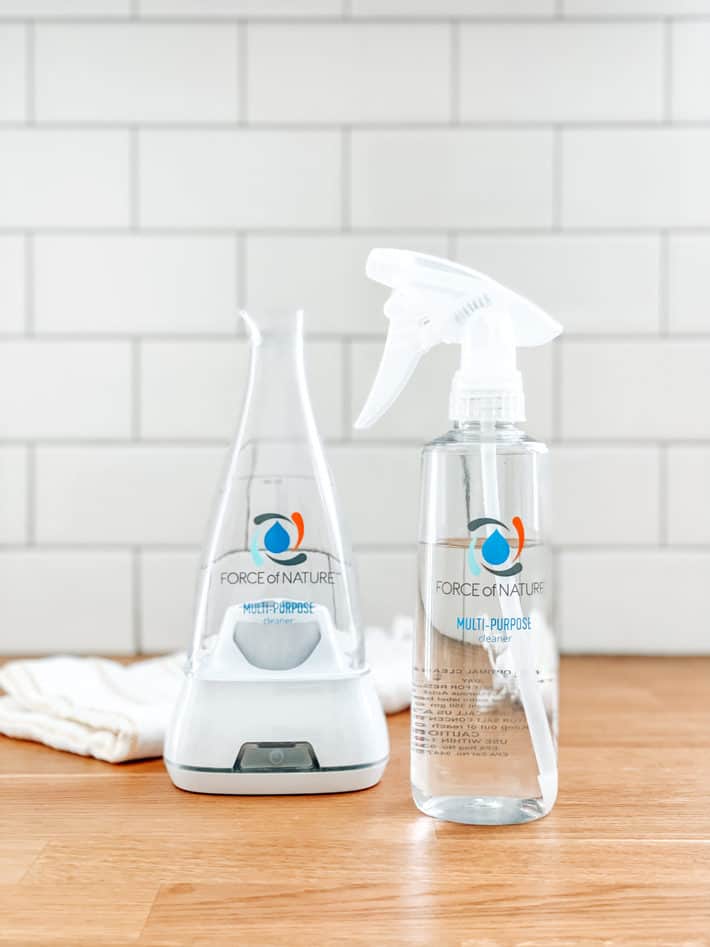 Magic Erasers are Actually Magic!
I don't know what I would do without Magic Erasers. They are seriously my favorite cleaning tool. I use them on everything from scuff marks on the walls to getting crayons off of the couch. My kids are constantly scuffing up the walls and these little guys make it so easy to clean up! We even use it to clean the rubber soles on our shoes.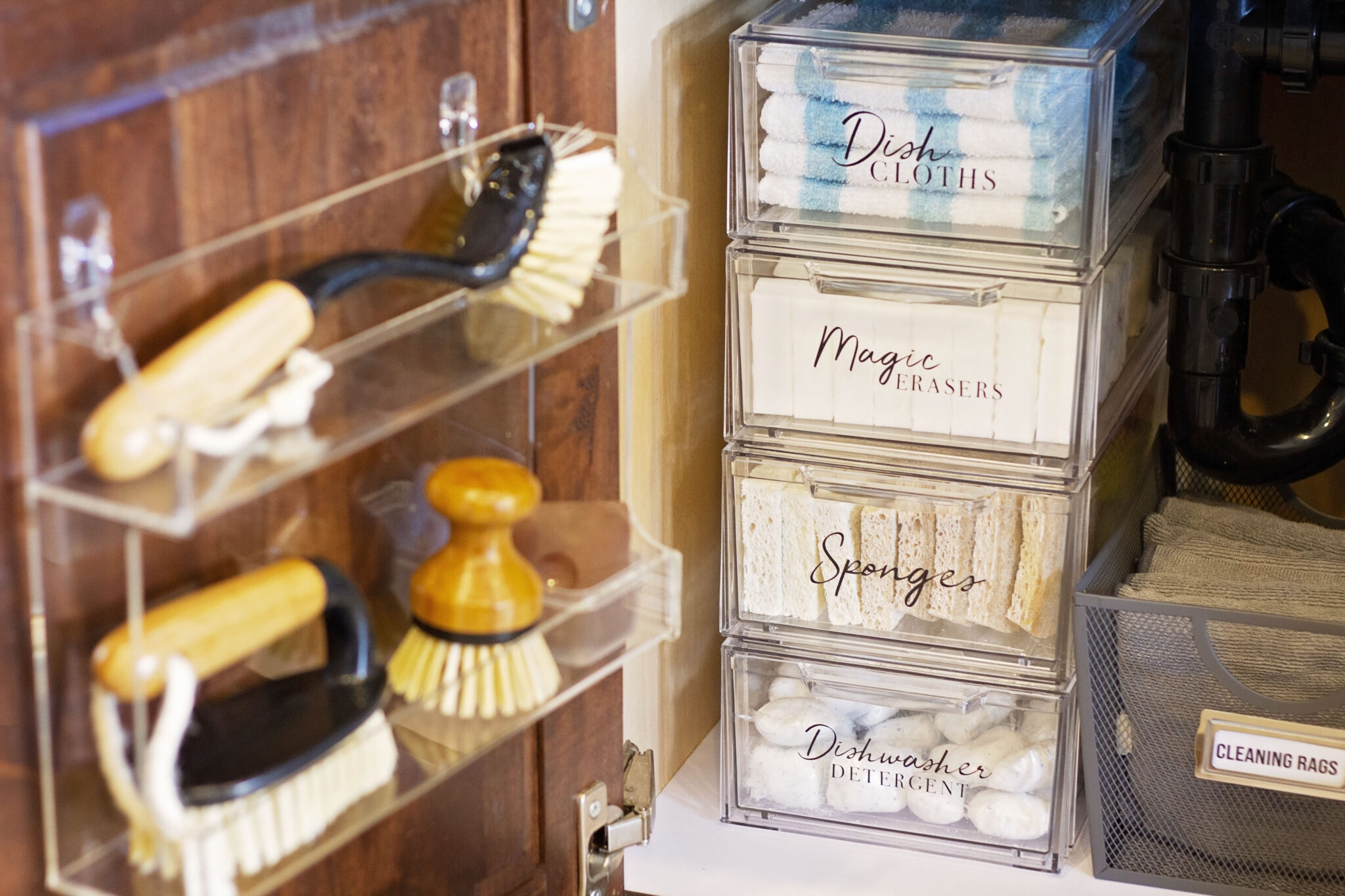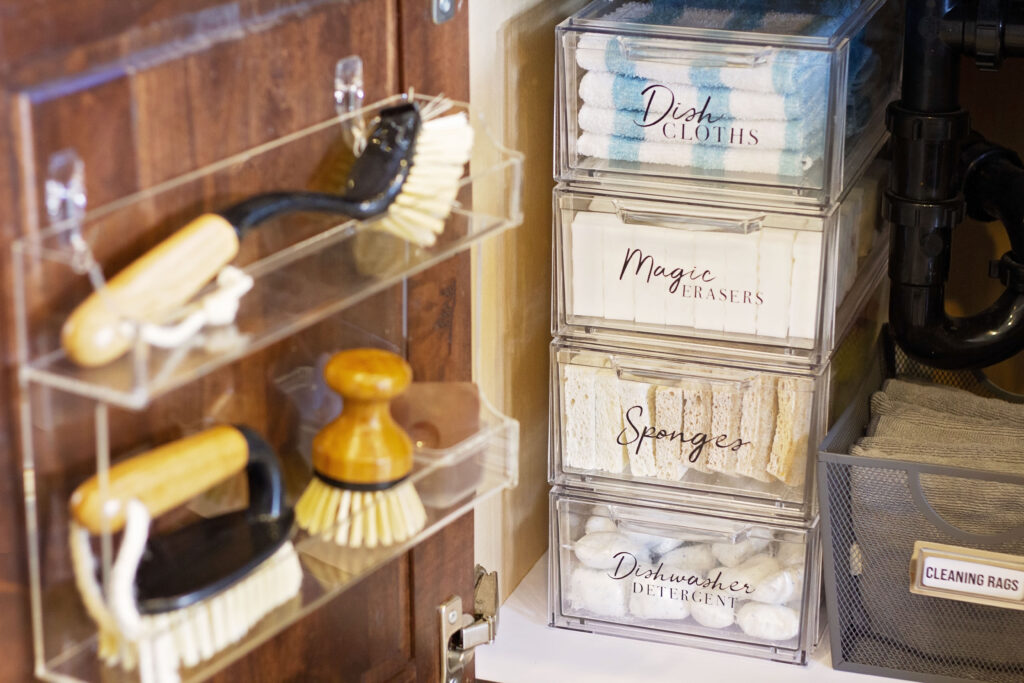 The Best Tools to Clean Carpets
Carpets are notorious for being difficult to clean. But with the right tools, it doesn't have to be so difficult! I recommend using a carpet cleaner that has great suction. This will help to remove all of the dirt and debris from your carpets. I also recommend using Folex as a carpet pre-treater or use as needed between deep cleanings.
The Miracle Worker: Blue Dawn Dish Soap
This may be a surprising cleaning product to have on my list but Blue Dawn Dish Soap is not just for dishes and baby ducks covered in oil! I've used dozens of different brands of dish soap over the years and this is by far the best. I've used this soap to create a stain remover concoction, a daily shower cleaner concoction (great for glass shower doors), and many other things!
Here is a complete roundup of my favorite products!