How to Organize Your Center Console for a Safe and Easy Drive
When it comes to car organization, the center console is one of the most important places to keep things in order. This is because when you're driving, you need easy access to everything that you need.
If your center console is disorganized, then you'll be spending more time looking for what you need and that can be dangerous when you're trying to focus on the road.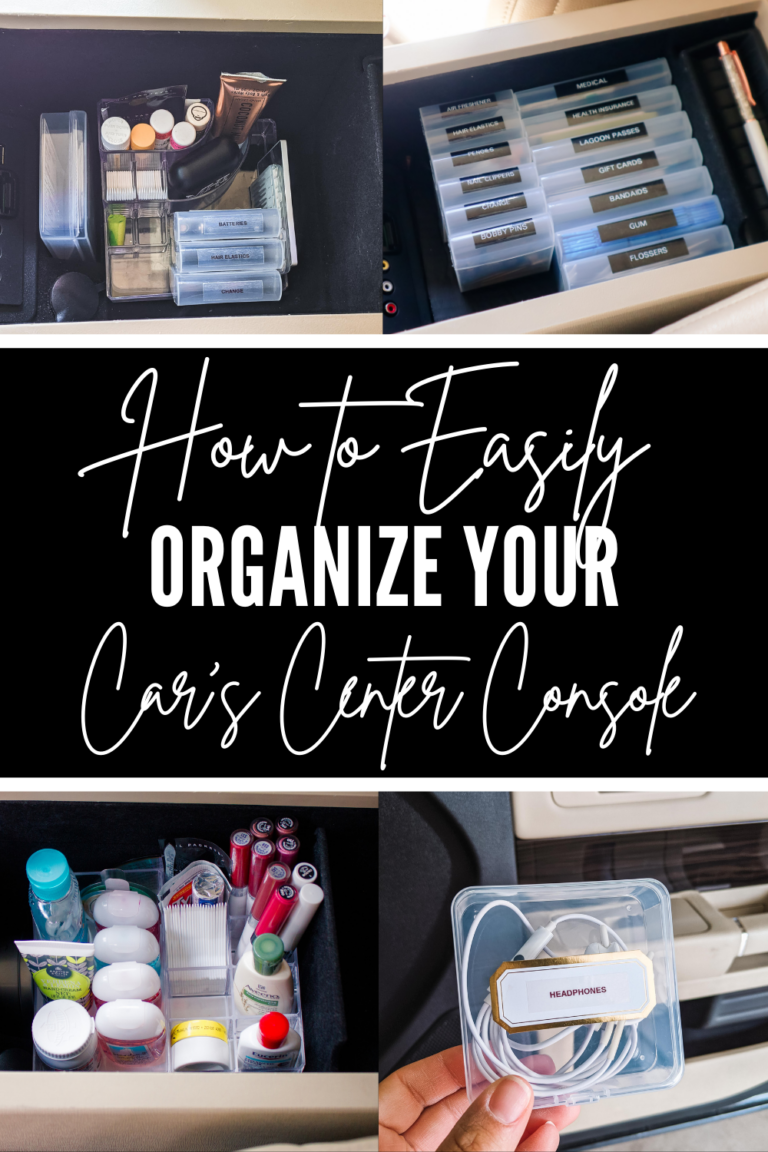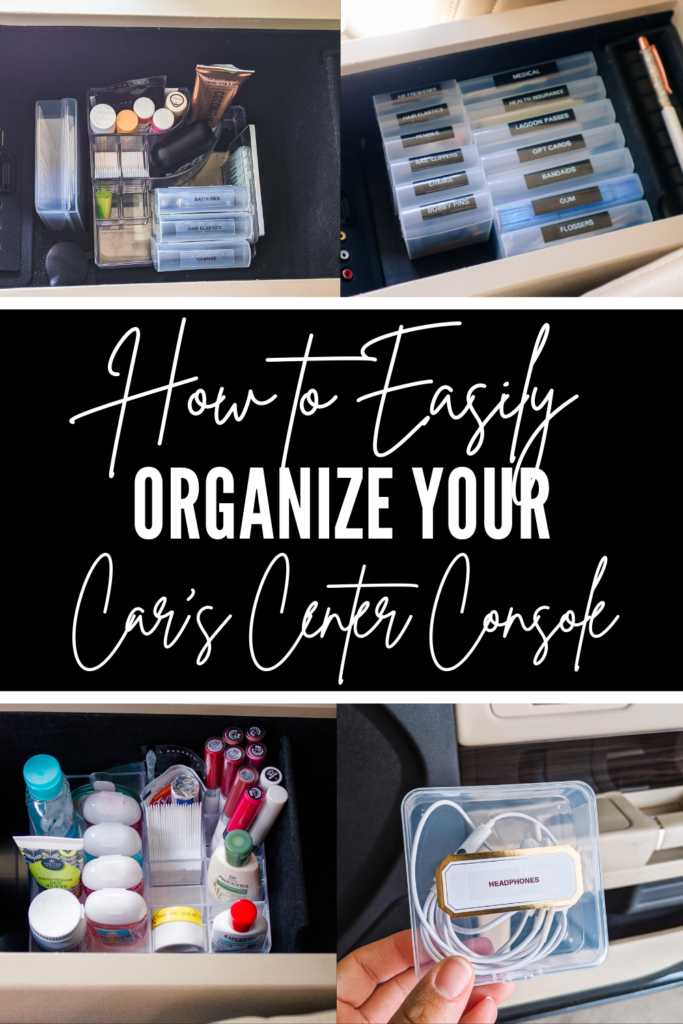 In this post, we will give you tips on how to organize your car's center console so that everything is within reach and easy to find!

How to Organize Your Center Console
When it comes to car center console organization, it can be pretty tricky. After all, your center console might be super small or nonexistent. There usually isn't as much space in our center console to fit everything we'd like to keep at arm's length when we are driving.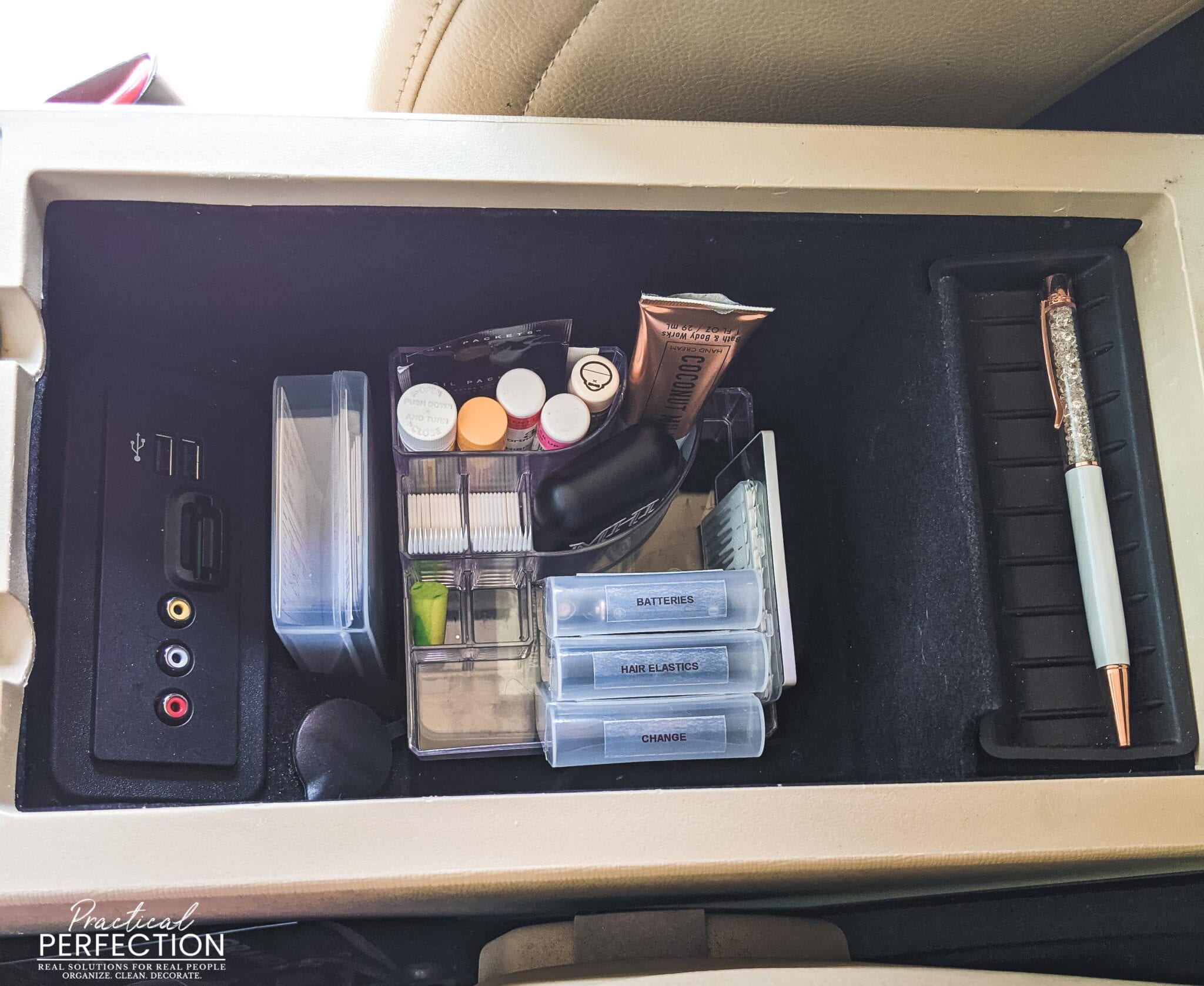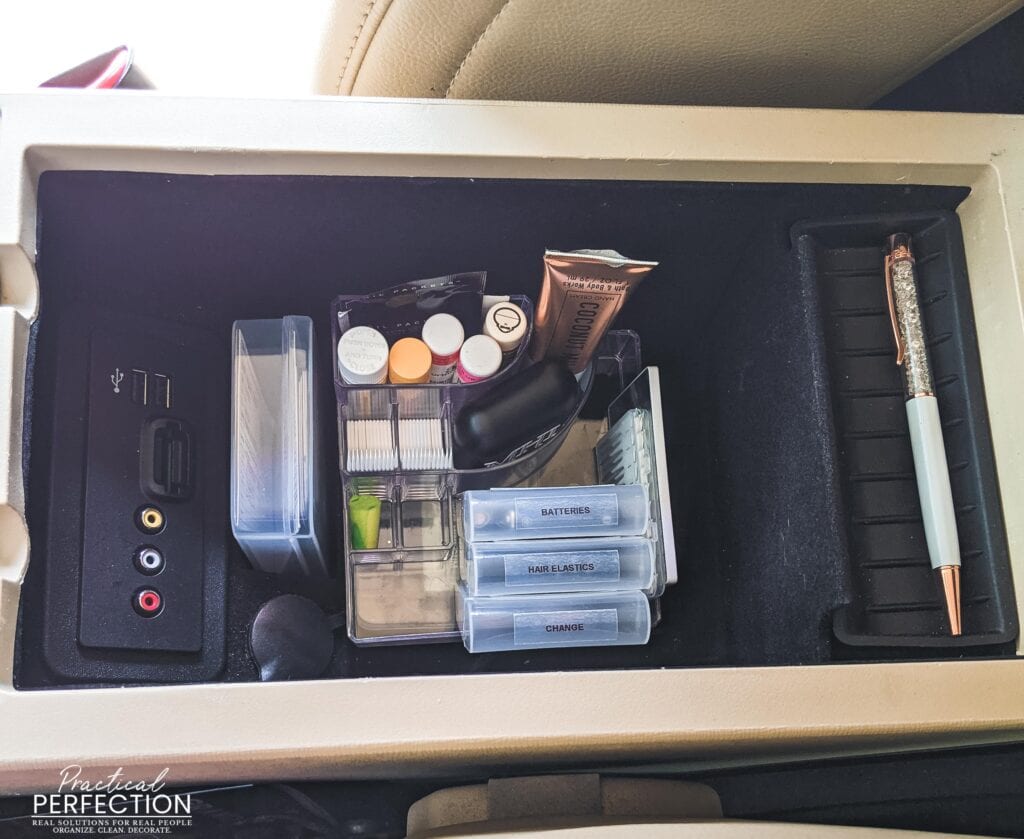 Plus, the center console organizer or system you use for your car has to be secure. You don't want a loose center console organizer that can go flying if you need to stop suddenly. We want to make sure we are organized and safe at the same time!
Here are a few simple solutions to help you in organizing your center console so your items are easily accessible while staying secure and organized.

First, clean out your center console.
Unless you clean out your center console on a regular basis, the first step to organizing it is to make sure it's nice and clean.
Depending on what you have already been storing in your center console, there's a good chance you'll find some loose change, crumbs from food, old pens, and more.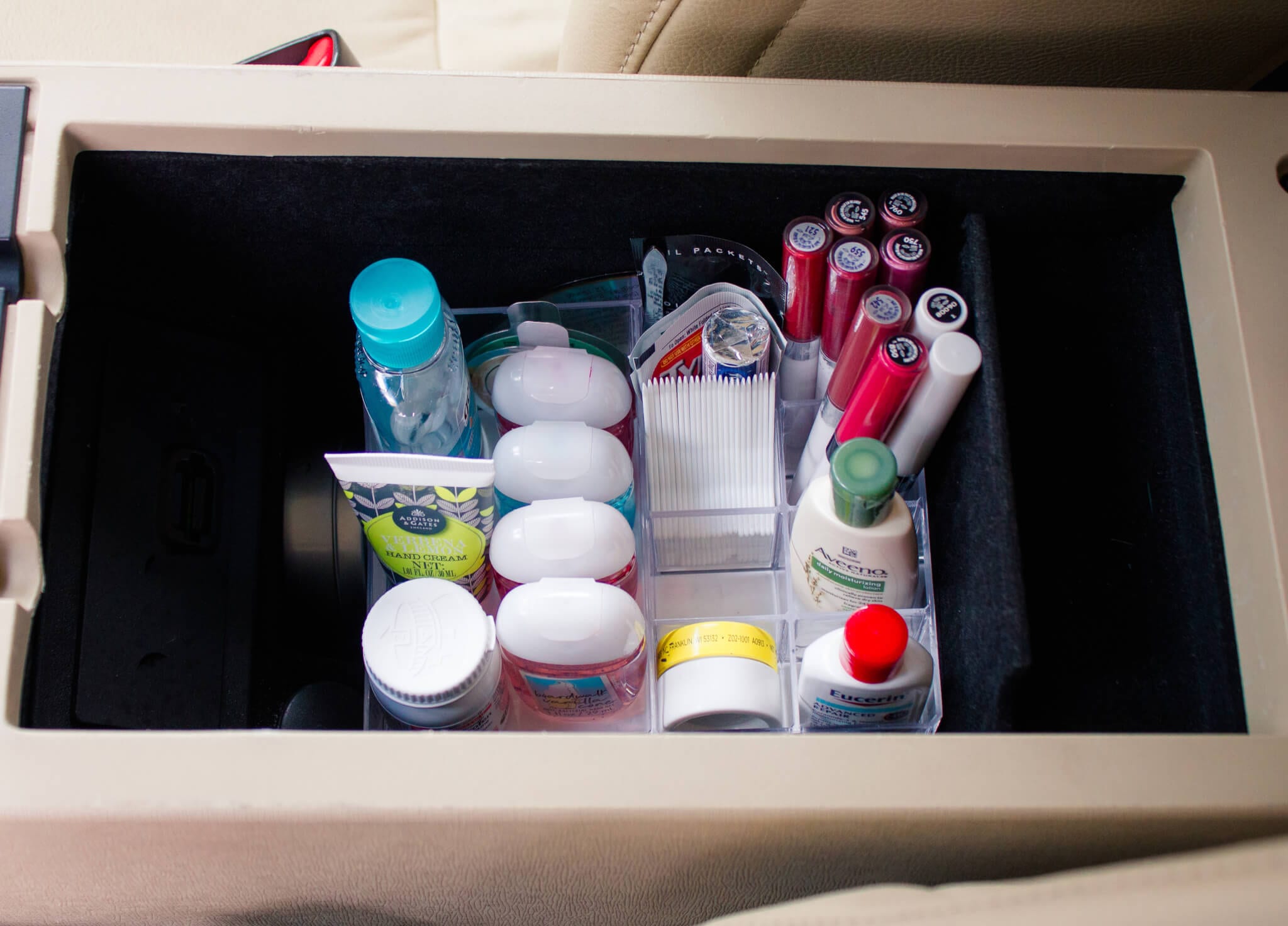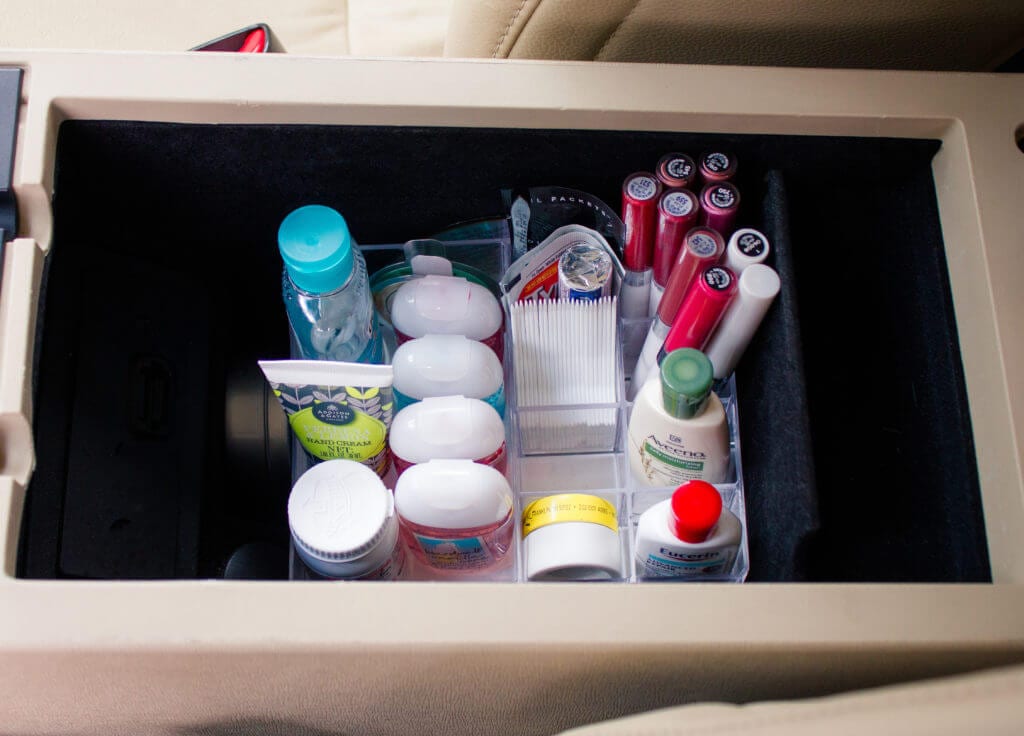 So take some time to get the clutter out of your center console and get your car clean. Clean out the cup holders, and if you have time, you can clean out your glove box and trunk at the same time. If that's too much, just focus on the center console!
Next, decide what you want to store in your center console.
Now that it's clean, you can start to think about what items would be most helpful to have within easy reach while driving.
Some common items people like to keep in their center console are:
Notepad (unless you prefer jotting down notes on your phone)
A pen (in case you need to sign anything)
Disinfecting wipes
Mints or gum
Phone charger
Sunglasses
Small snacks or food
Extra bags for groceries
Gift cards and coupons
Floss
Spare Change
Depending on if you're going on a road trip or a long ride, these items might be different. I know for long trips, it's nice to keep a grocery bag or two to use as a trash bag. But you might not need to keep things like that in your car all the time. Long trips especially need a good way to take are of trash because you will probably have road trip snacks.
When you're getting things organized, make sure you keep that in mind. You want the important items that you use often to fit in your center console organizer, but you might also want to leave some room for extra items when you're going on a long drive.

Check how much room you have in your center console.
Before you can decide how much to store and how big of a center console organizer you can use, you'll need to really look at your console.
Of course, hopefully, you did this while you were cleaning out your car, but if not, take a good look at your console and look for any unique features and storage space.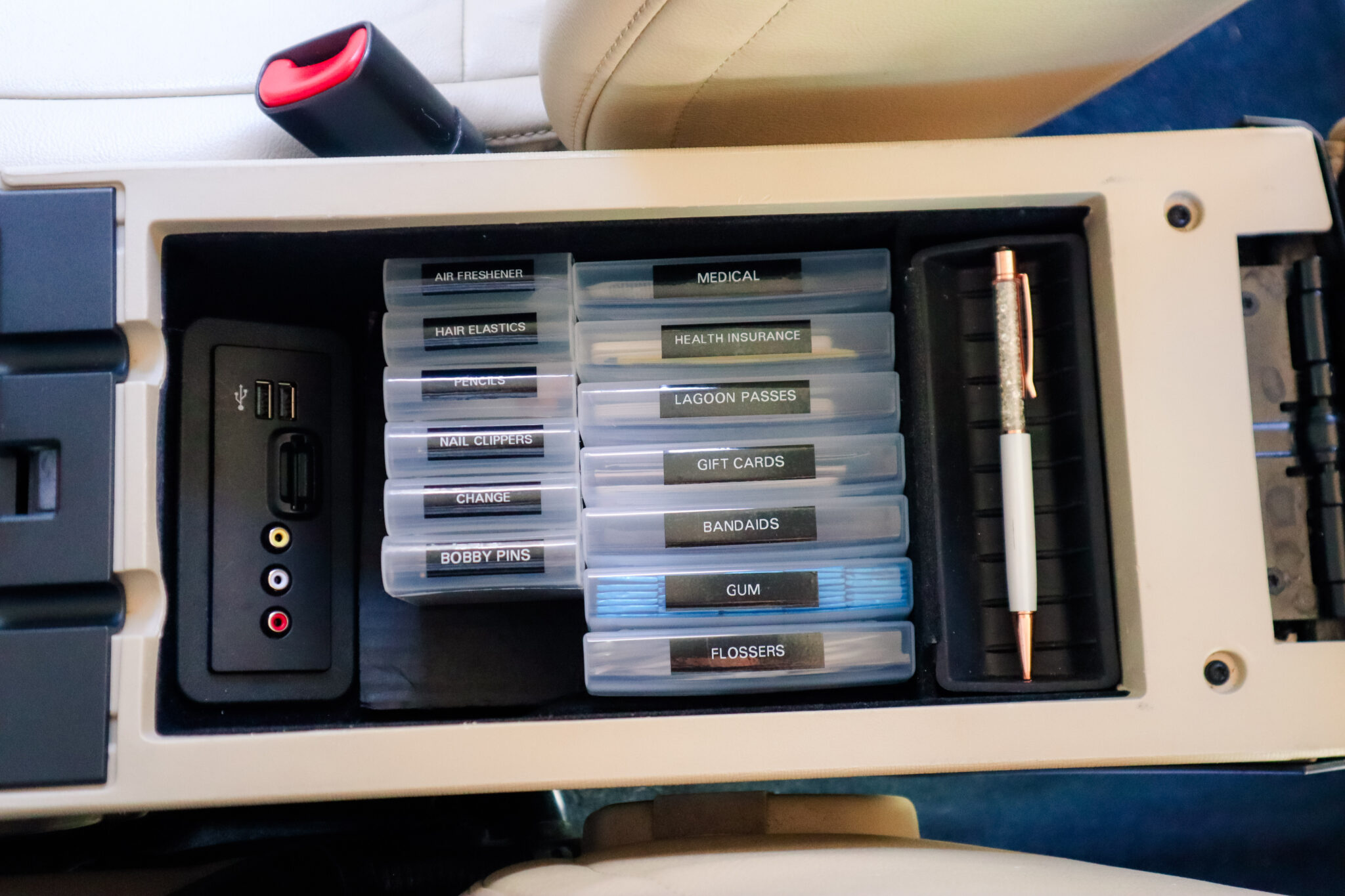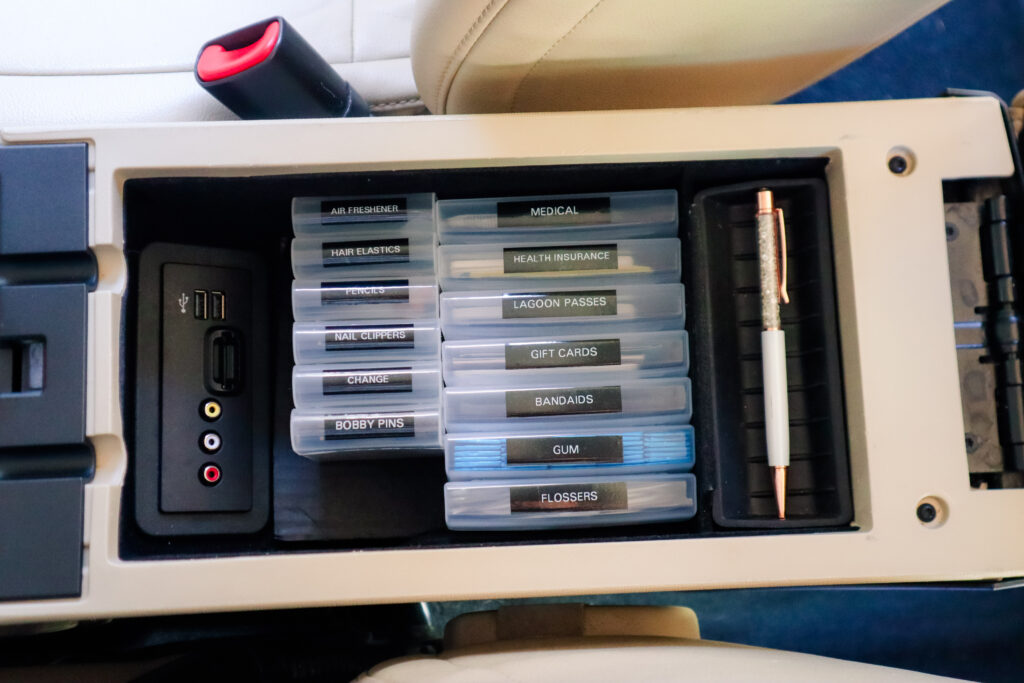 Does your center console have compartments? A lid or cover that closes over an interior storage space? Does the console go all the way to the floor or can use use the floor space under the console to organize and store things? Is your console just a tray? How big is it?
Take note of all of these things so you know what organizers will work for your car and which won't.
Now decide what you want to use for a center console organizer.
After you figure out how much space you have on your console, you can decide what you can use or fit while organizing.
You have a few different options depending on the size of your vehicle and the number of things you want to keep handy when you're driving. Here are a few ideas for what you can use as organizers in your car.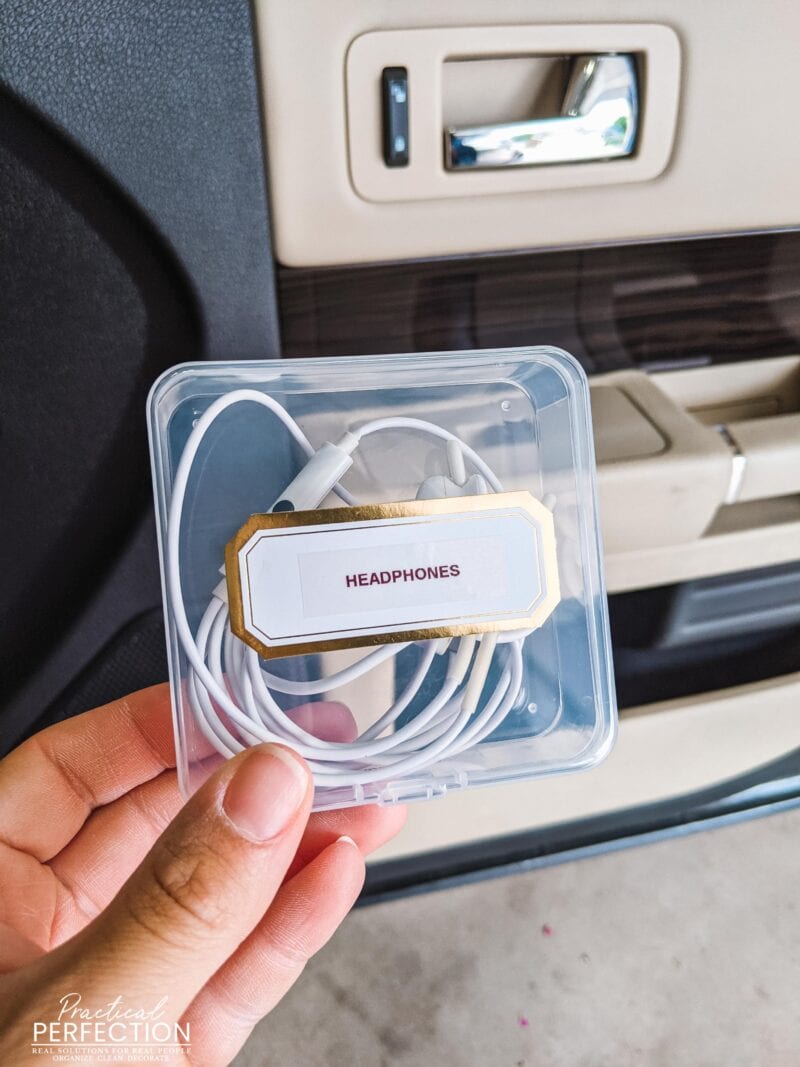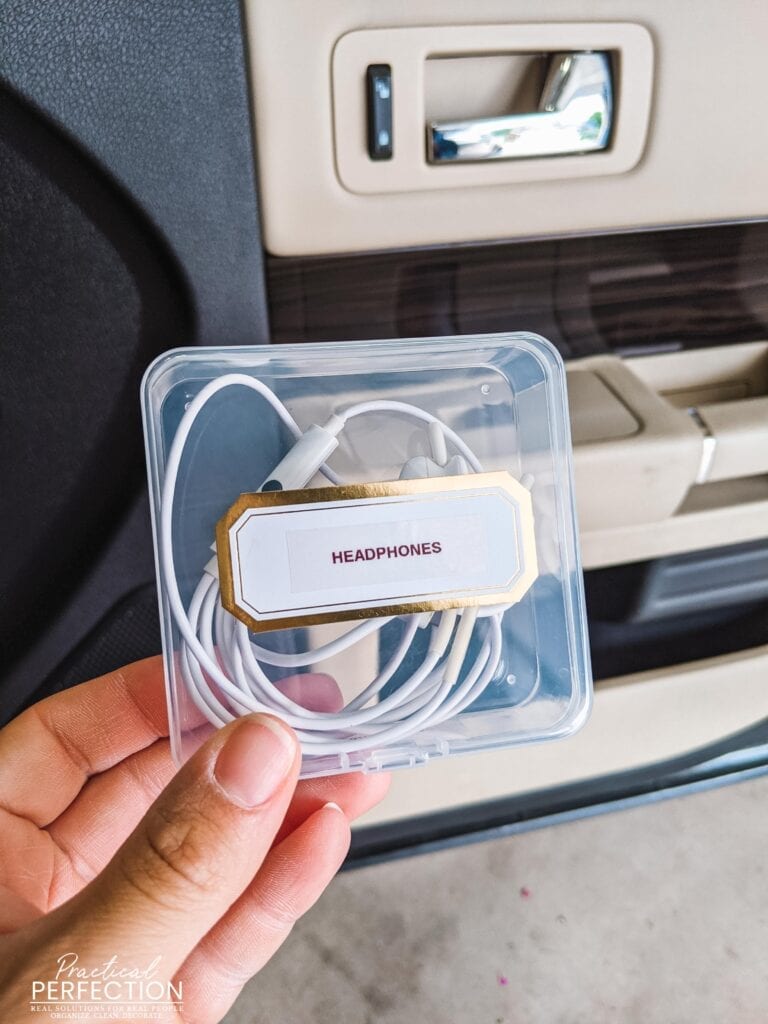 Organize with Bags
If you have a really small console (or you don't have one at all), you can organize with bags.
Use two or three bags with pockets that can zip closed, like makeup bags or pouches. This is a great solution for people who don't have the space for a big console organizer in their car.
You can easily find pouches that would work at the dollar store, and then you can keep them in your glove box if you don't have an interior compartment in your vehicle. You can also consider using straps with carabiners and hooking them on your cup holders.
But if your car only has a tray and there's no way to secure the pockets or pouches, then you might want to keep them in your glove box or in the pockets behind your seat if you can reach them there.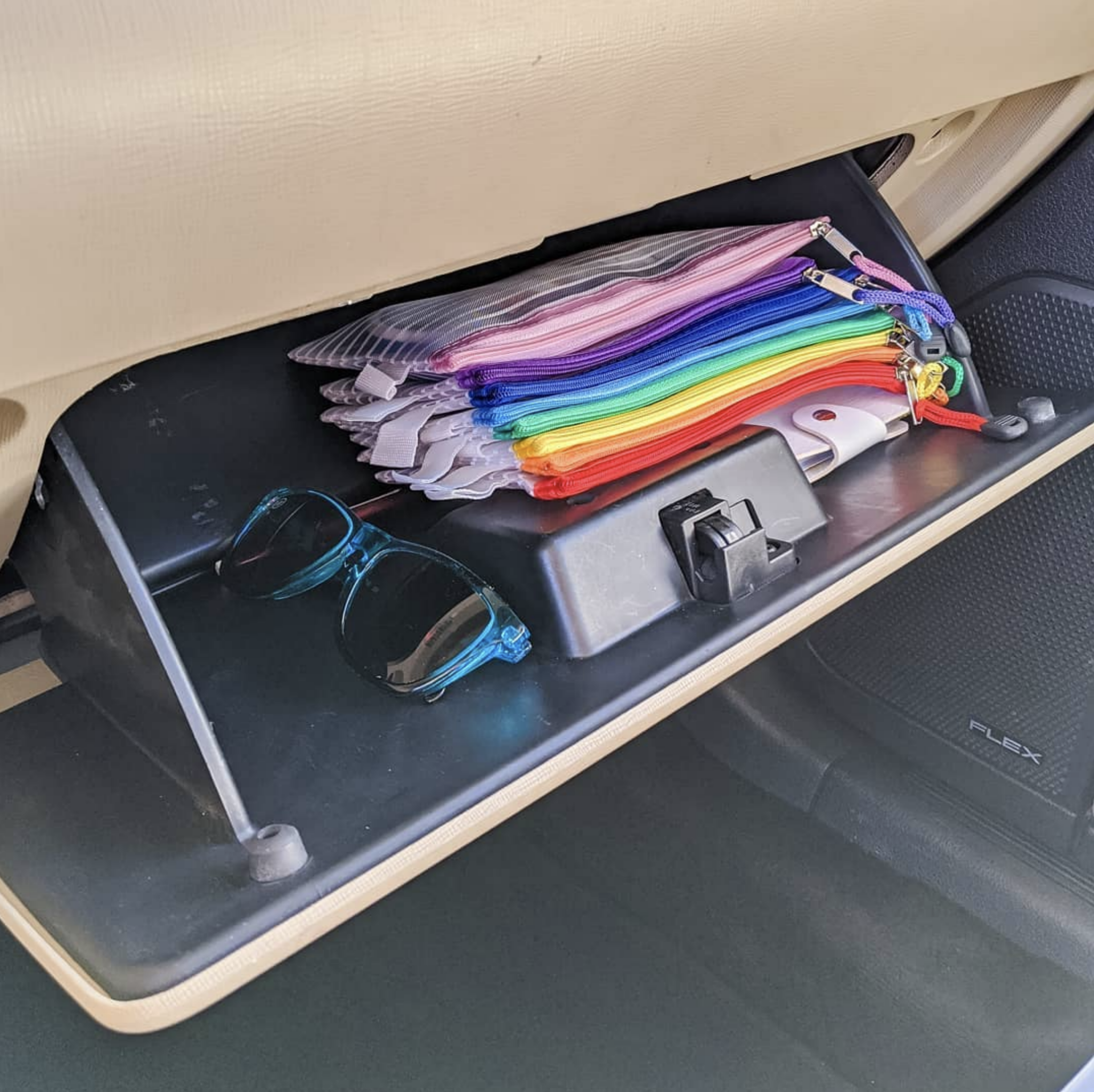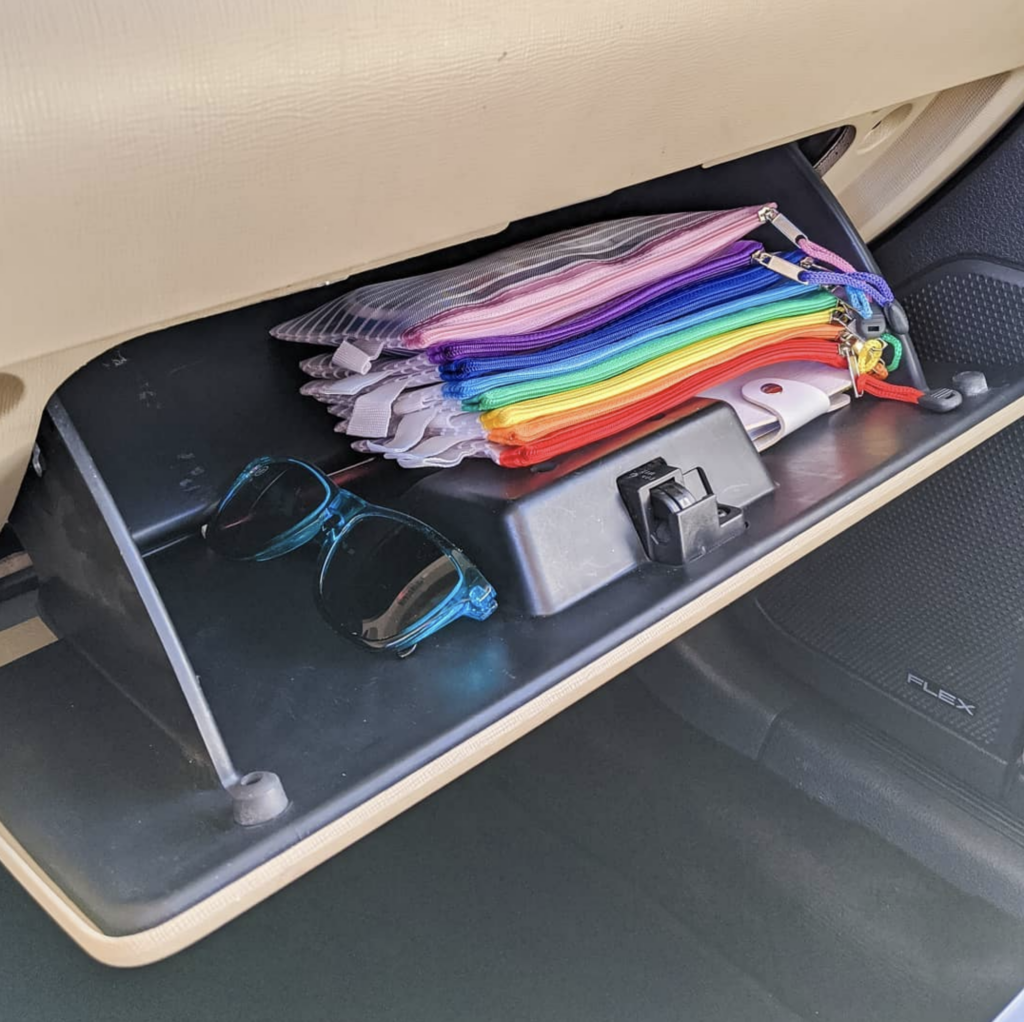 Make each bag a different category of your stuff to keep it all organized. For example, make one pouch the food bag, where you store snacks like granola bars or fruit strips. Use another bag for any cosmetic items, so stick in things like chapstick and sunscreen!
Another bag can be for essential items you need to carry, like a bit of cash, hand sanitizer, wipes, etc. I definitely recommend carrying around hand sanitizer or wipes, because kids' hands can get really messy.

Organize with Containers
If you have a bigger console in your vehicle and can store some containers and use them as compartments for storage. Using containers for your stuff in your center console can help to keep things more organized and tidy.
It'll also help you to be able to see everything that you have in your car console, so you're not rummaging around for things. You can use small acrylic containers or mason jars to store things like snacks, cosmetics, and essential items.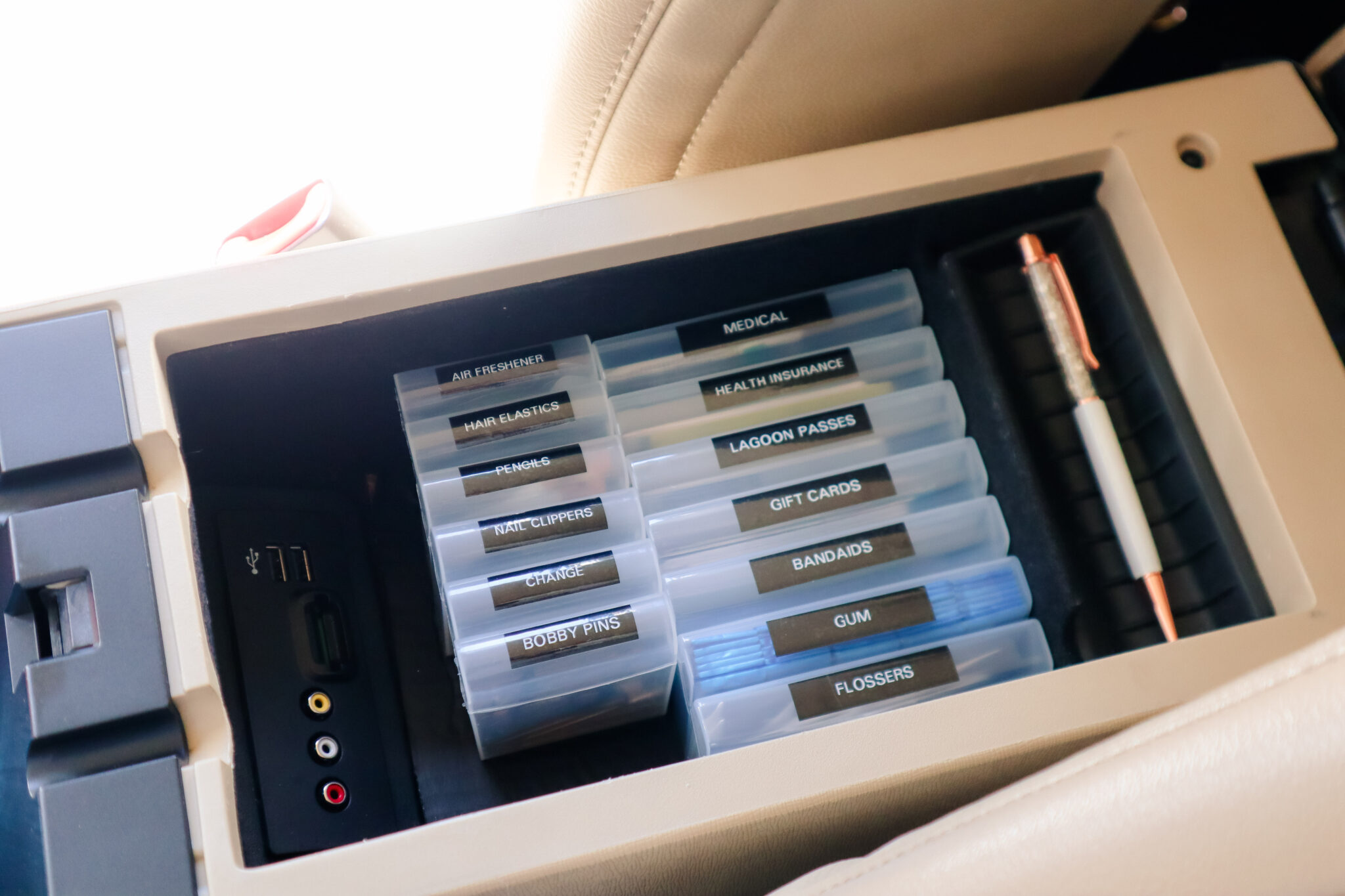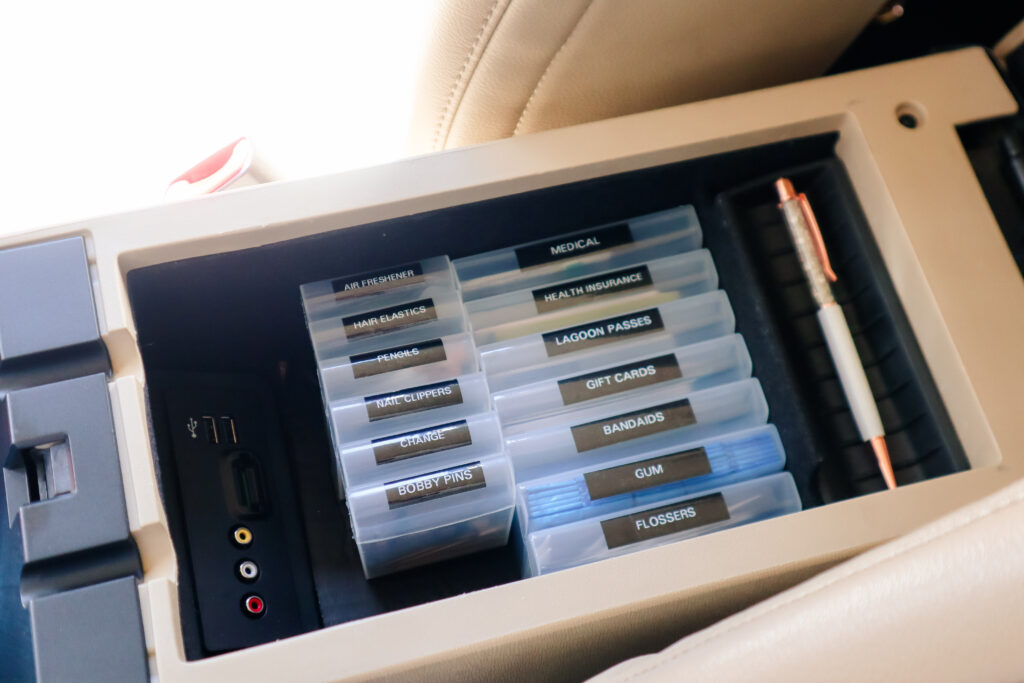 You can also get a small container to put on your console for things like coins, receipts, or other tiny items that tend to accumulate over time.
You can find these at most dollar stores as well, and they come in all different shapes and sizes.

Get an acrylic makeup organizer
You can get separate containers from the dollar store, but I love using an acrylic container with multiple compartments, like a makeup organizer. They come in multiple sizes so you should be able to find a custom fit for your vehicle storage.
A makeup organizer features several different compartments, which comes in handy because you don't have to work to fit in several different-sized containers. It's a great storage solution that is already organized and ready to go!
Then you just have to decide what goes in which compartments. You might even be able to find a car organizer with adjustable dividers or a lid that will keep everything secure inside the organizer.

Use skinny plastic cases
If you don't have enough storage space for acrylic containers, you can use plastic cases that can stand up on their side. They work well as organizers and are super skinny so they should fit in most cars.
Then you can just slide them right into your vehicle! They still keep everything organized and handy without taking up a lot of space.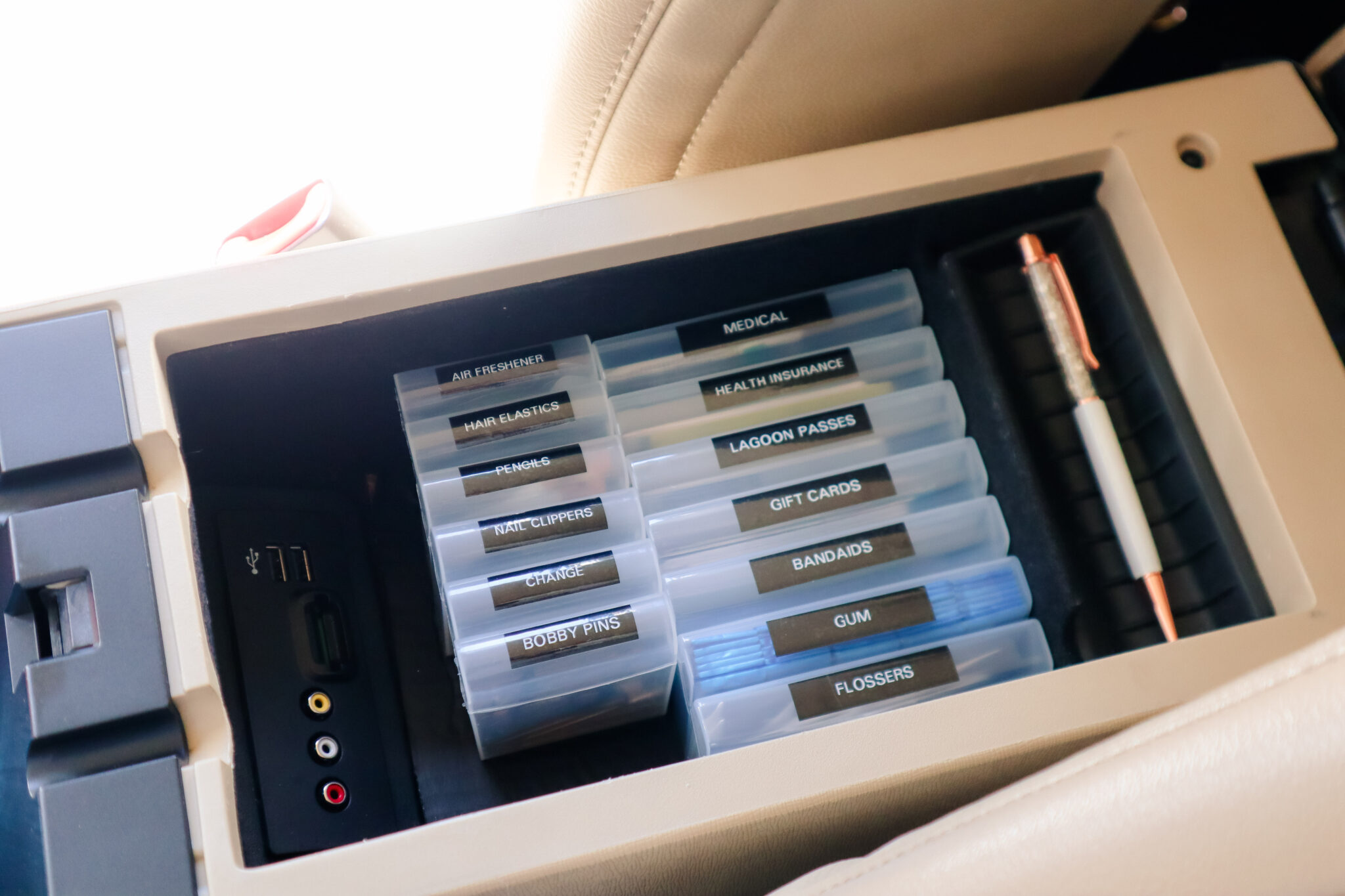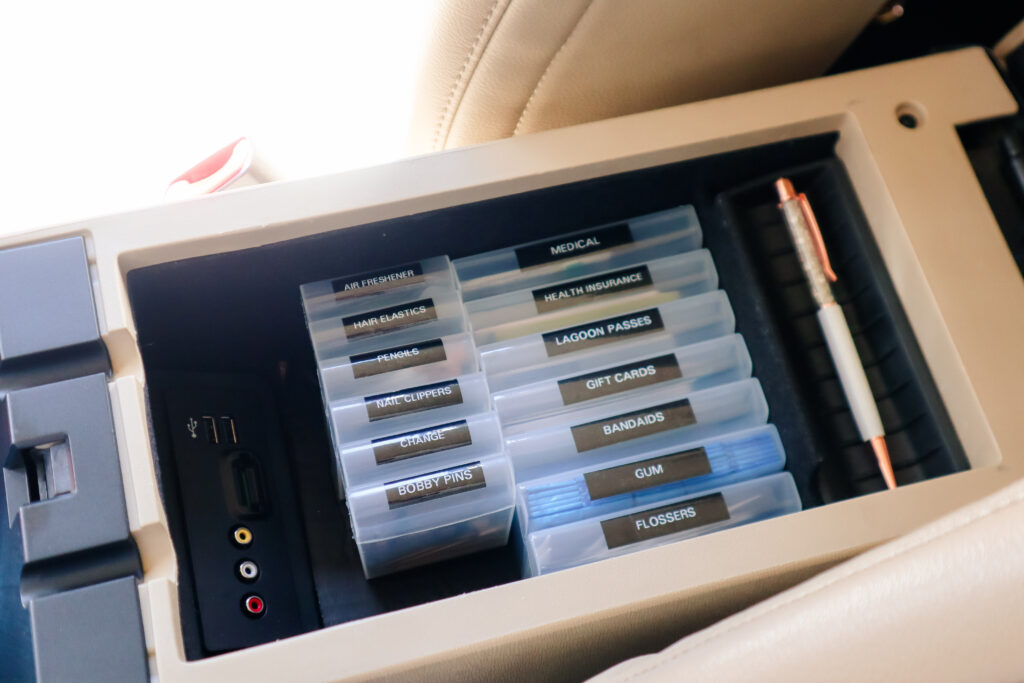 Keeping Your Console Tidy
In regards to receipts, coins, and other small objects, I encourage you to clean those out at least once a week so they don't accumulate too much.
You don't want your consoles to be filled with trash, and when you're storing all of those little items and clutter, it gets out of control pretty easily.
So an easy way to keep the clutter from taking over your consoles is to quickly go through those compartments, pockets, front two cup holders, and any other places that may have acquired any trash.
Check the seats where your kids sit as well. Those pockets in front of their seats might be filled with toys, snack wrappers, and other trash you didn't even know about. I don't know about your kids, but mine have been known to forget to bring their trash in when we get home.
If you keep on top of it though, you'll be able to keep your car clean pretty easily.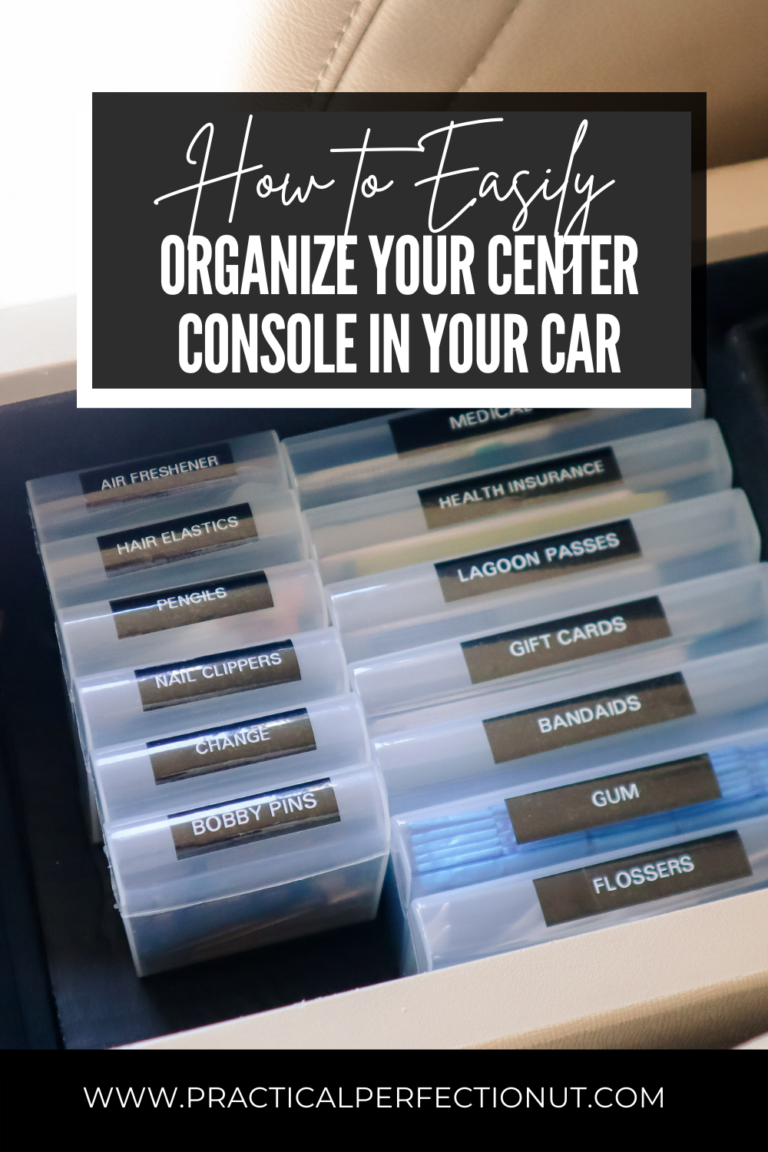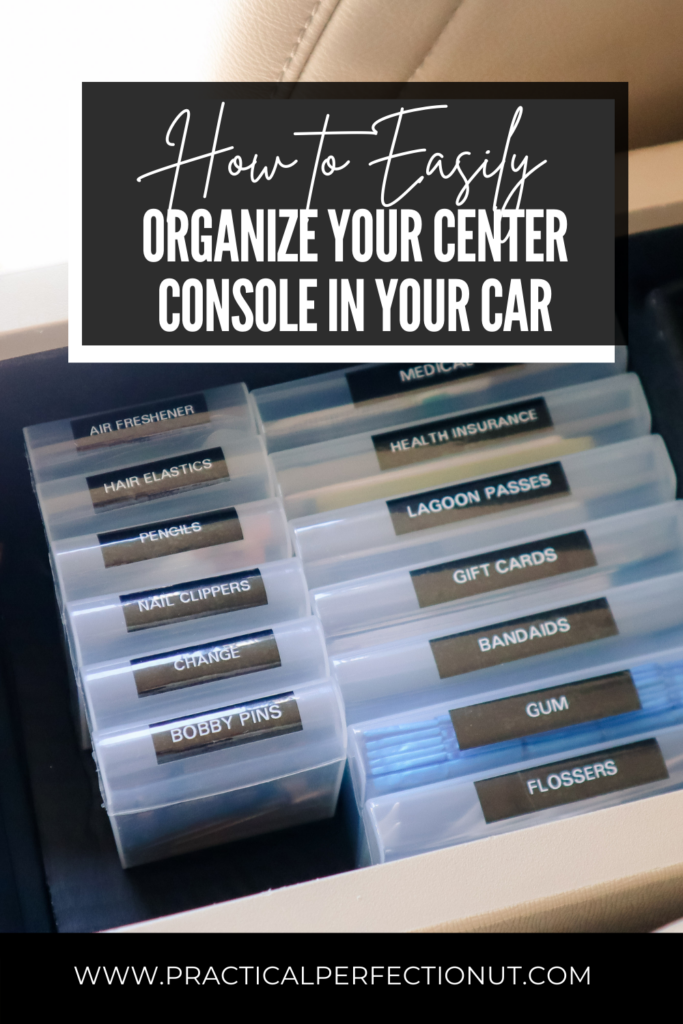 Using a vehicle organizer for your console will make life easier!
Don't you hate when you're driving and need to hand back a tissue or something to your child but you can't reach it? Having easy access to some of the items in your vehicle can make driving so much easier.
Plus, it makes your trip a lot safer if you're not trying to reach the other side of your car to grab something, rather than just right next to you!
Get organizers for your vehicles, whether it's an actual organizer, a bag or two, or just using the features in your car's existing console. It will make driving a lot less stressful!
These are some of my very top posts on my entire blog!