Summertime is so much fun! When I look back at all of the fun things we have done in past scrapbooks, a huge majority of them happen in the summer! Because kids are home in the summer, sometimes it can get a bit chaotic. Heaven knows that I am a bit of a scatterbrain and packing for an outing is sometimes more than my brain can handle! Most of the time I remember to pack snacks and a towel but I have been known to forget the sunscreen! So I created a printable for myself and wanted to share it with you as well! I have also teamed up with some pretty incredible Etsy Sellers to bring you some beach products that you absolutely need, not just because they are useful, but because they are beautiful!
*This post may contain affiliate links, which means I may receive a small commission, at no cost to you, if you make a purchase through a link!*
Don't forget to scroll down to sign up for my free resource library so you can download your free Beach Day Packing List!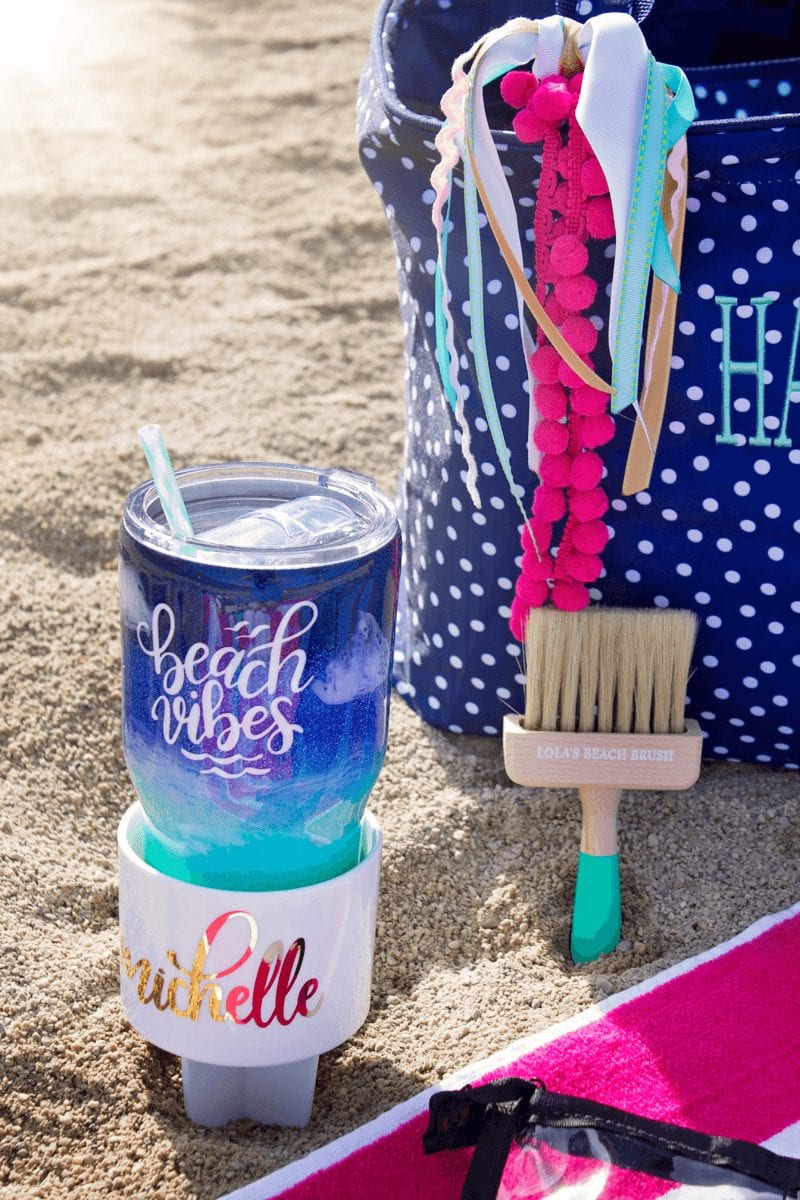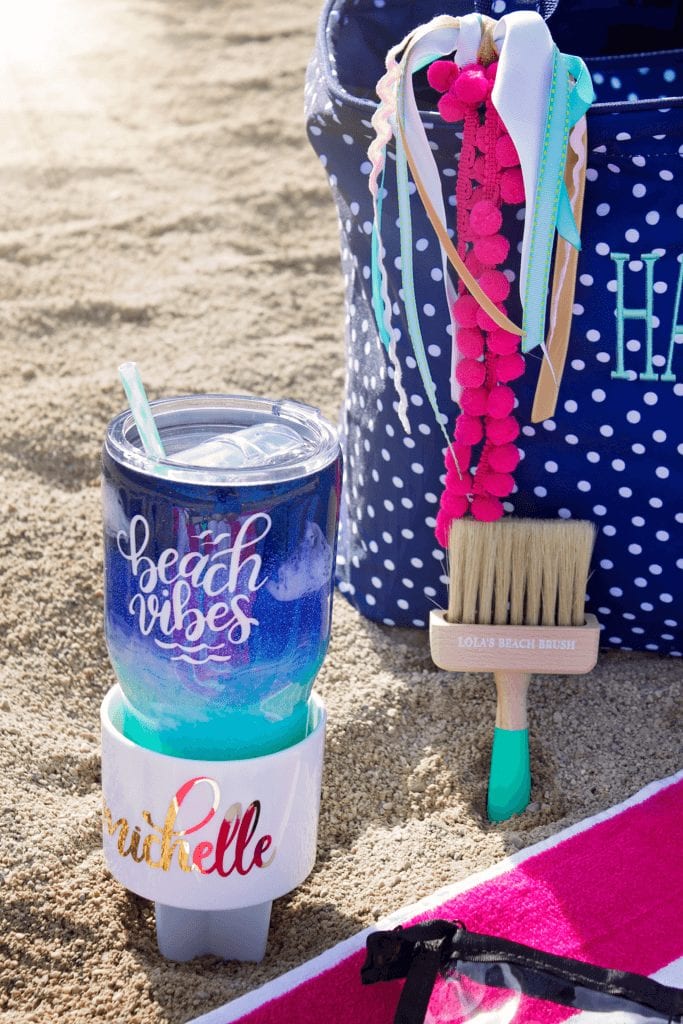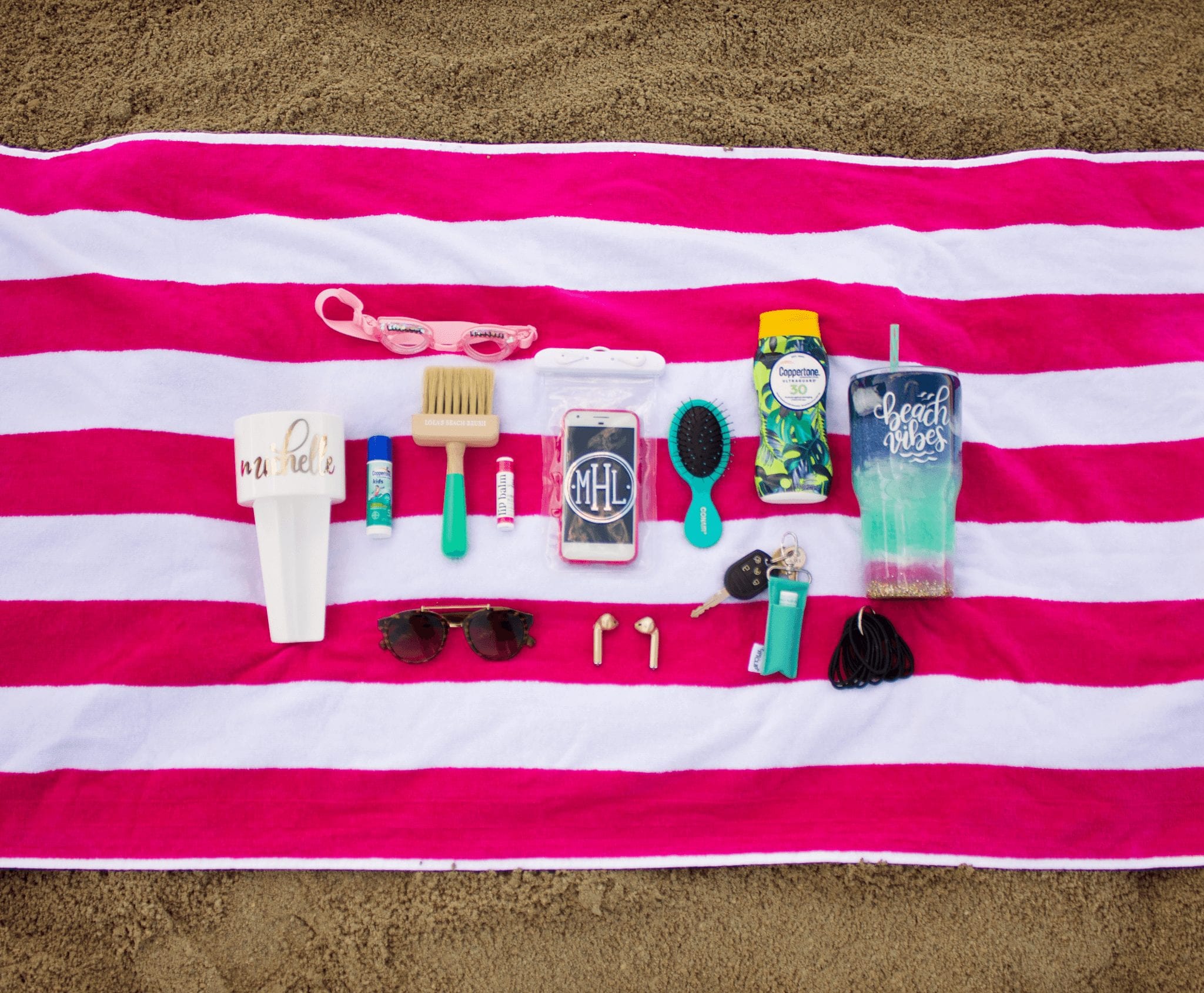 Below is a list of products that I recommend packing in your Beach Bag. I have tried to categorize them to make it easier to pack. Scroll down to the bottom of the post to get my free printable Beach Bag Checklist! Some of the items have direct links to products that I have purchased if you are interested!
Towels
Beach Blanket (these are great for under your towels and really help with keeping the sand at bay and it is SUPER small and packable)
Umbrella (I use our constantly at the beach or kids sporting events)
Beach Chairs
Collapsible Wagon
Swimsuit
Swimsuit Coverup
Flip Flops
Change of Clothes
Wet/Dry Bag
Sunscreen
Aloe Vera
Lotion
SPF Lip Balm
Wet Wipes
Hair Elastics
Wet Brush (these are excellent for my daughter's wet, tangled hair)
Sunglasses
Hat
Transparent Makeup Bags to keep it all organized
Snacks
Small Cooler
Plastic Bags for Trash
Phone Charger or Power Bank
Camera and Charger
Book/Magazine
Go Pro (if you are really into capturing those memories)
Handheld Fan
Life Jacket
Boogie Board
Inflatable Floaties
Sand Toys
Snorkel/Fins
Goggles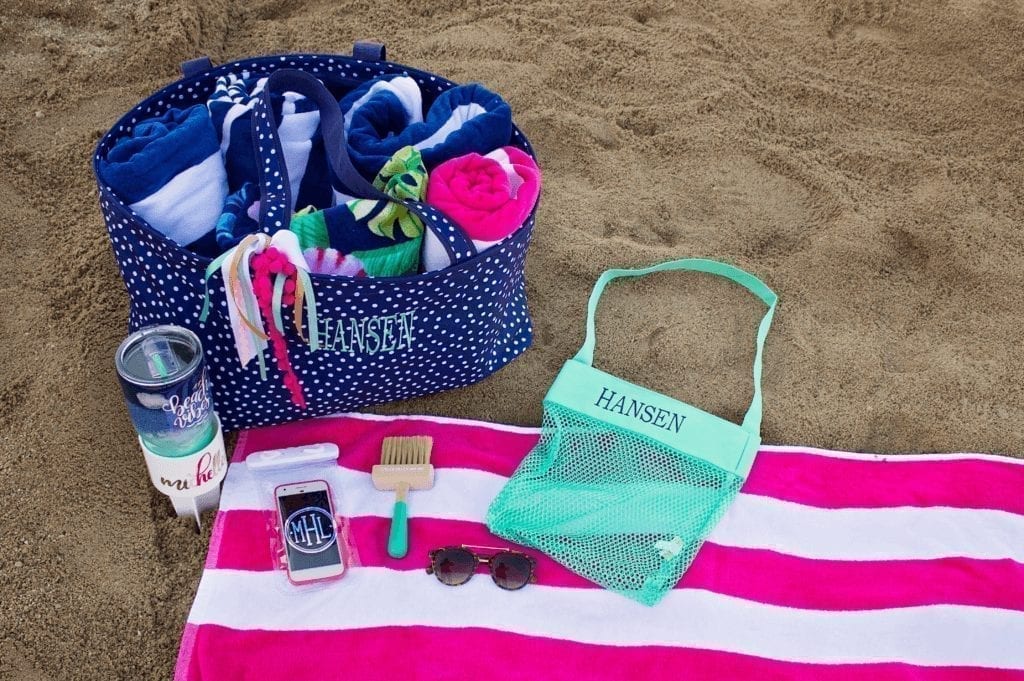 I partnered up with some awesome Etsy Sellers to introduce you to some really fun beach products that I just had to share when I found them. Because seriously….they are to die for!
My Navy Blue Beach Bag is absolutely HUGE and can easily fit 6-7 beach towels inside, plus sunscreen and other things. I, of course, jazzed it up a bit by adding ribbons because, well, why not?! I do that a lot. Lesa with Mountain River Crafts also offers tons of other incredible products and one of my favorites was the Seashell bag! How often do kids want to collect seashells or treasures at the beach, only to bring home a boat-load of sand with them!? This seashell bag allows them to wash all of their treasures in the water before they come home! It's also a perfect sized shoulder sling. We took it to Lake Powell last week and my kids loved it!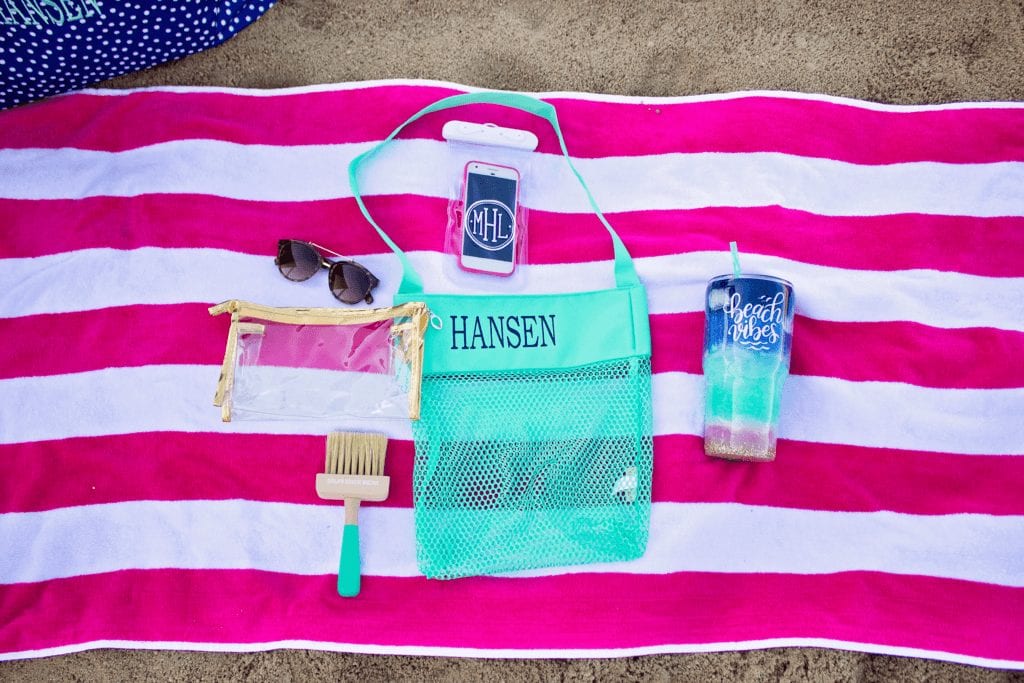 I am not sure if you are at all aware of the 'Glitter Tumbler' trend or not but you better get on the bandwagon! Seriously, I wish my pictures could to this Beach Tumbler justice of how gorgeous it is! It is glittered from top to bottom and sincerely gives me a bigger desire to drink water because I am absolutely terrible at it. And it keeps water ice-cold for hours! She also added some UV reactive glitter at the bottom so when it gets in the sun, it turns pink! Super cute! She has tons of different designs, so go check her Facebook page out!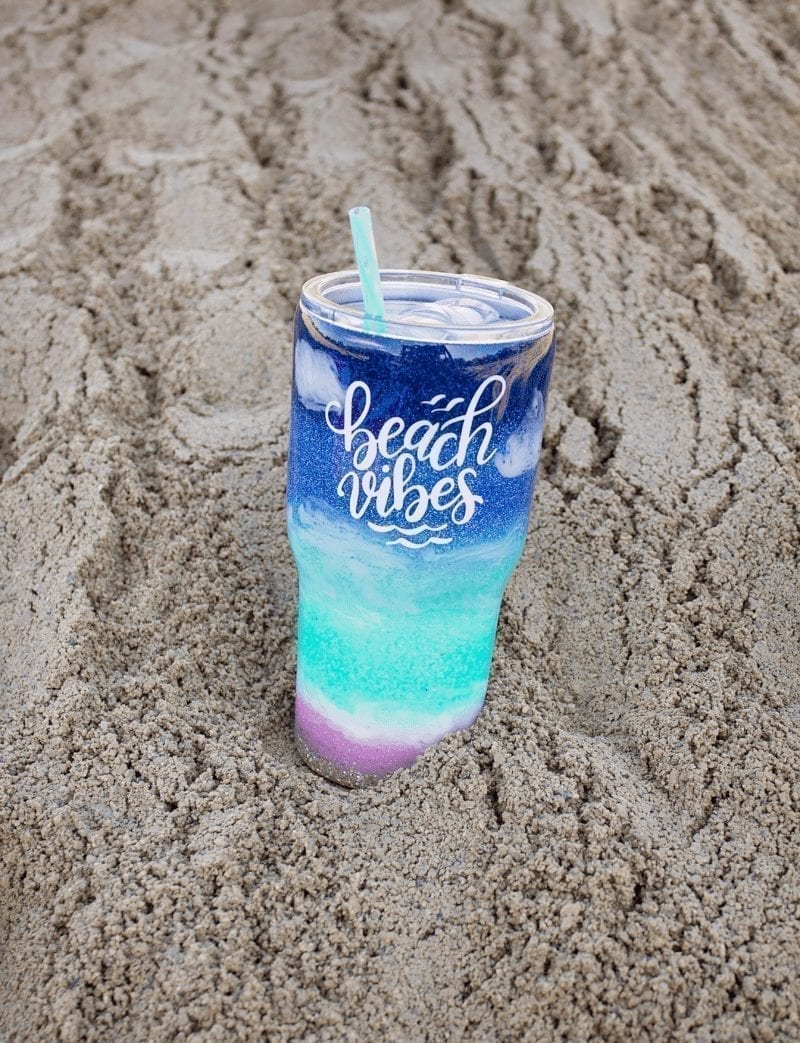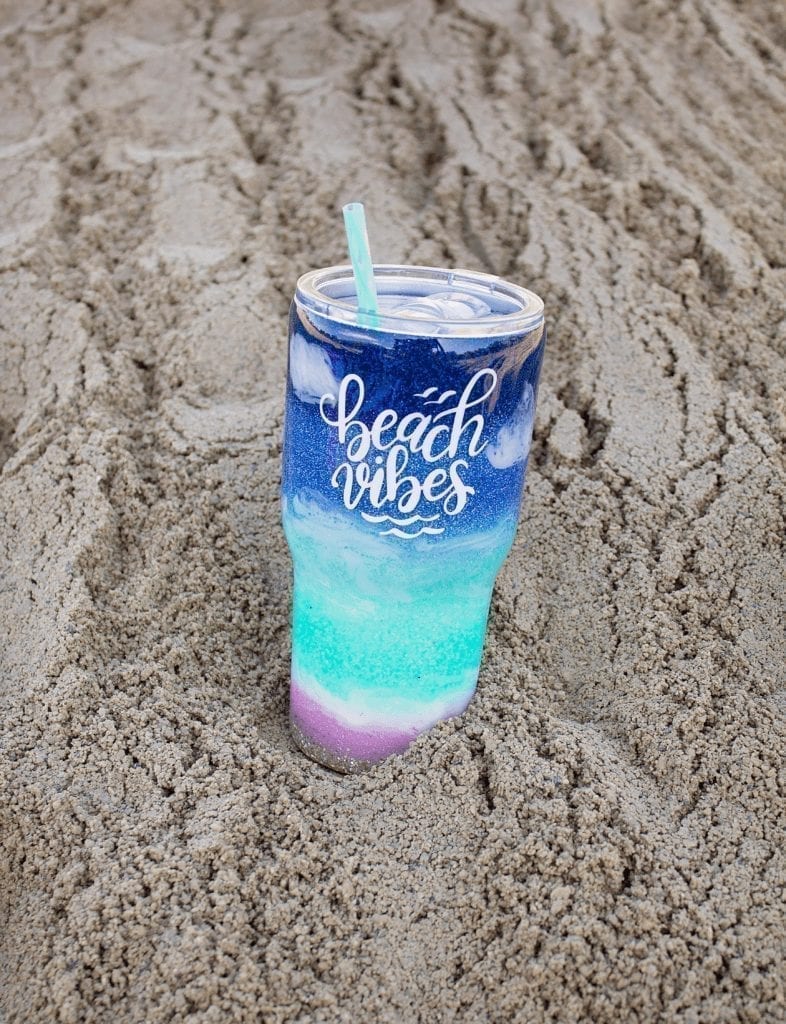 As I was searching on Etsy I stumbled on Lola's Beach Brush. It is SO cute and is so great for getting sand off your body when it's time to get into the car or onto your towel. This is a perfect, trendy solution to a very annoying problem! It is also customized with several different choices of brush handle colors and you can even choose the color of stamp that they stamp on the brush!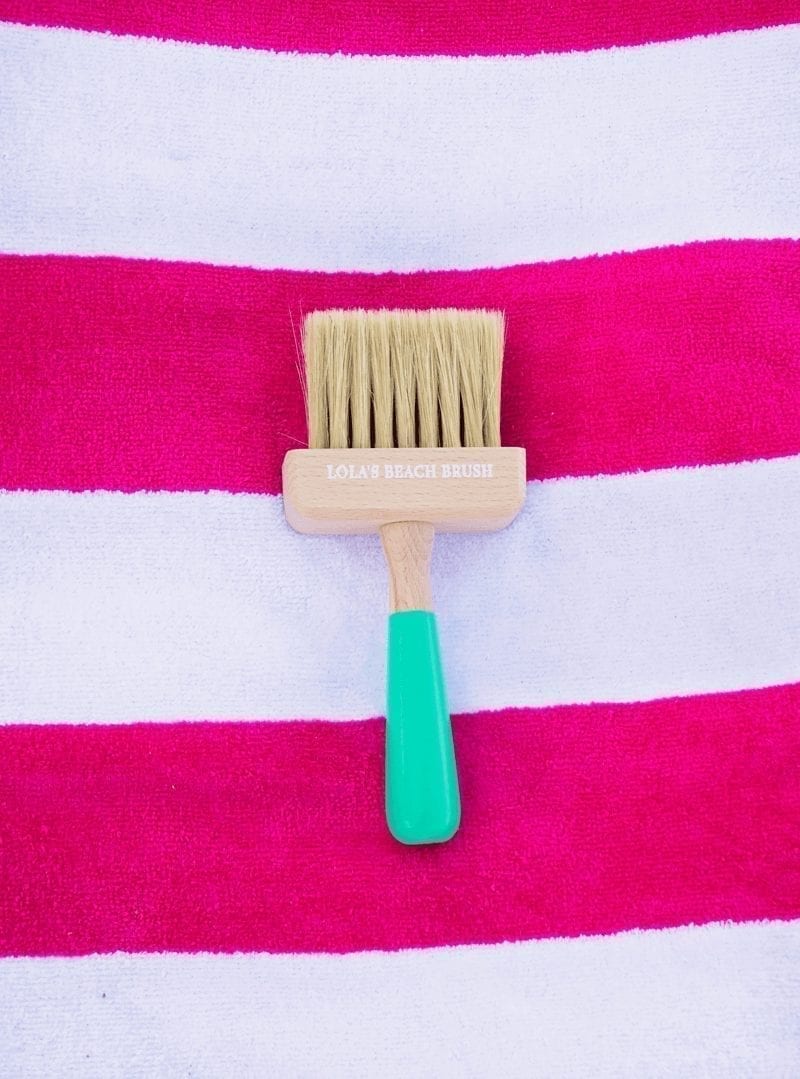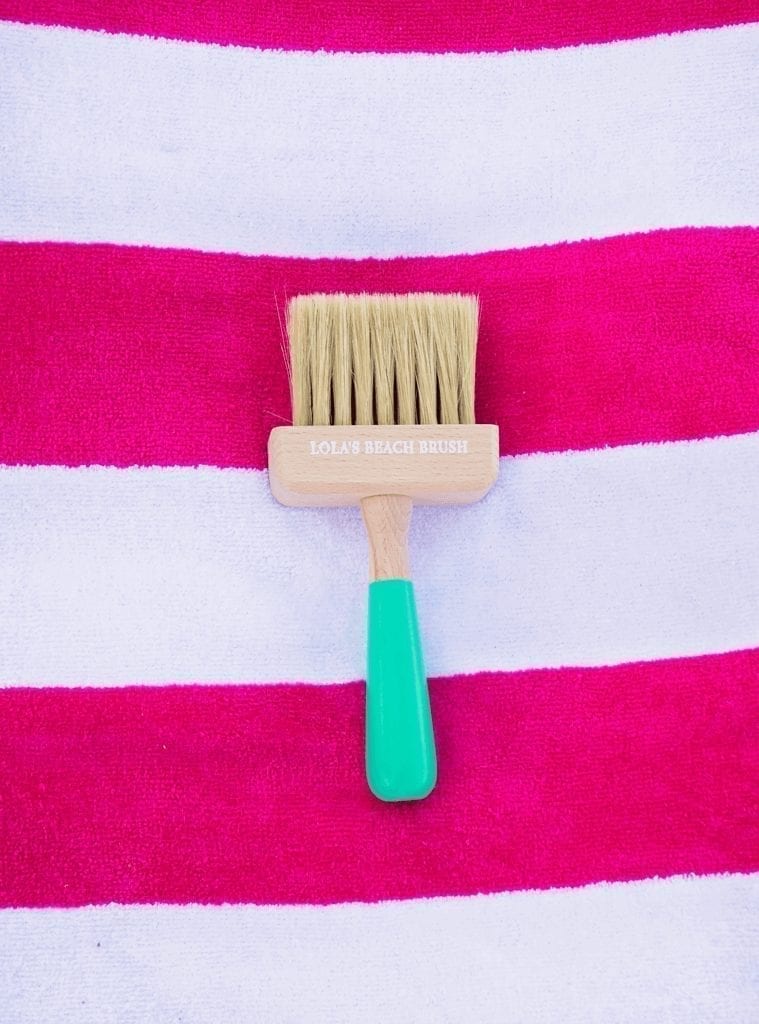 I truly believe that some of the most incredible products on the market stem from a problem that someone has found a solution for. Enter: Lippy Clips. I can never find my chapstick at the bottom of the beach bag. Never! That's when I fell in love with this chapstick keychain that you can attach to your keys, or even to the bag itself so you never lose your chapstick at the bottom of your bag again! It is made of sturdy vinyl, not just ribbon as I had originally thought.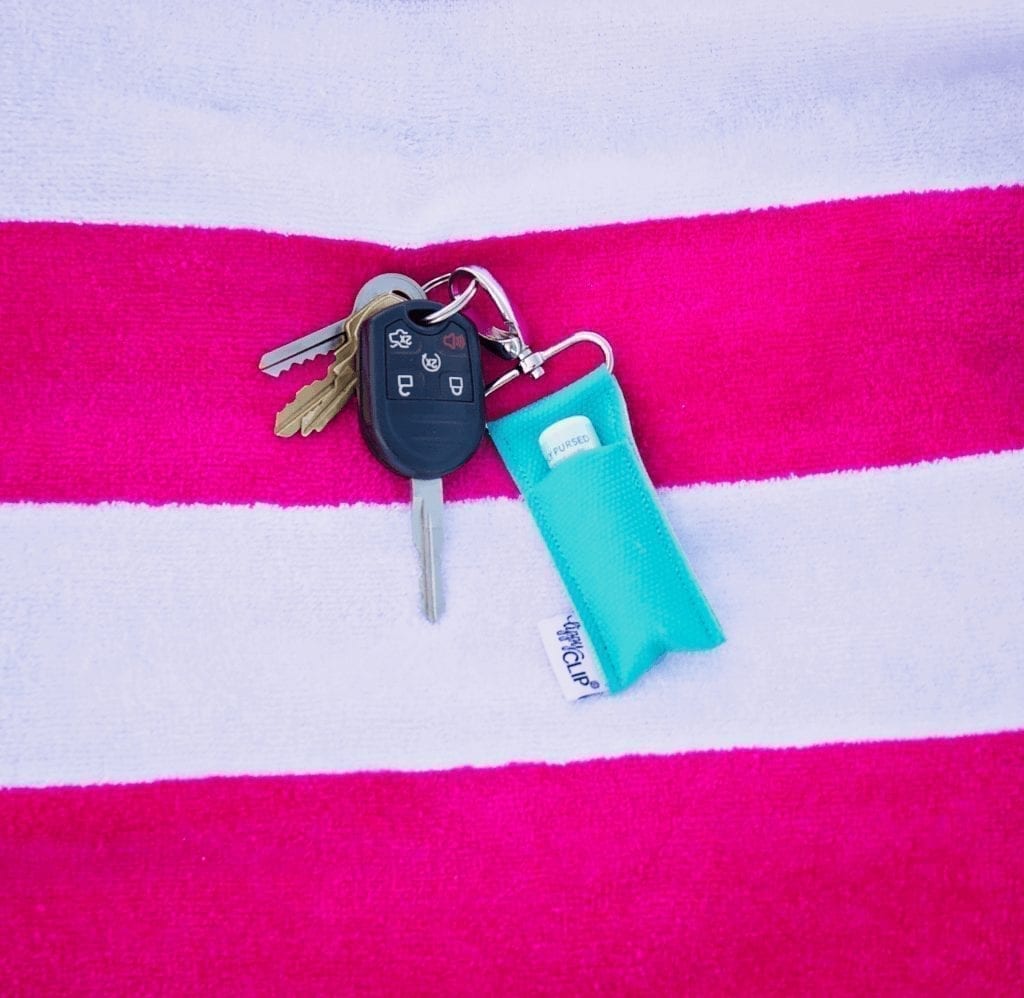 I don't know about you but it never fails – someone always kicks my drink over and it gets sand all over it. Not to mention the sand that typically goes up the straw. That's why I love these awesome Beach Spikers! They go deep into the sand and hold your cup upright so that it can't be knocked over ever again! And just in case you are worried about your husband drinking your drink – add your name to the front of it! 😉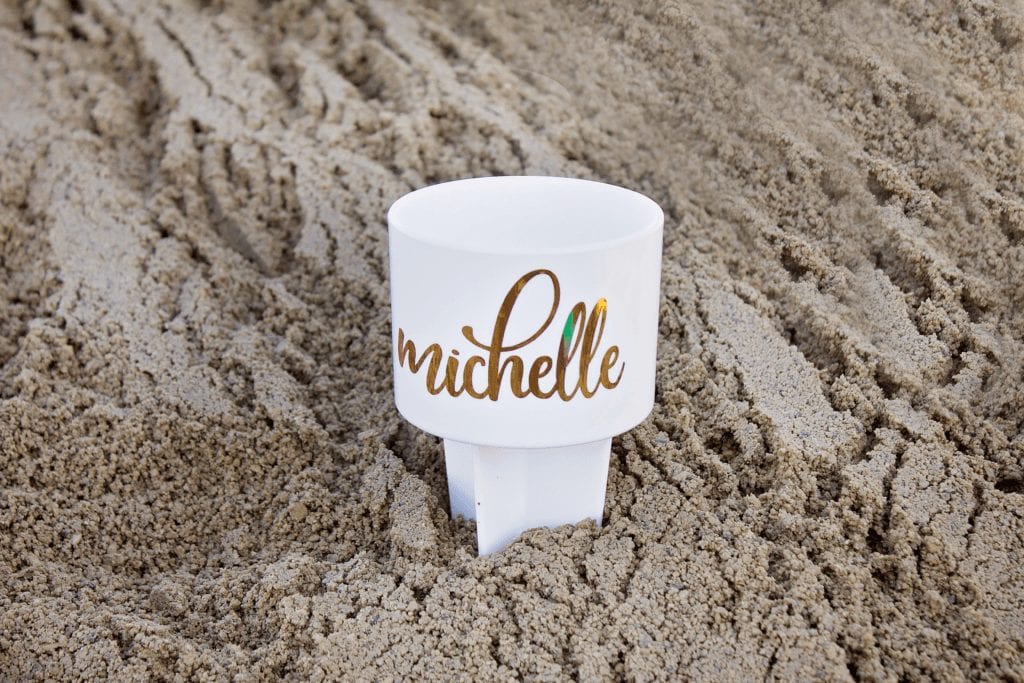 One of the very best products that I have ever seen to keep a beach bag organized is the Glam Roll Up! This has so many other uses other than just the beach but I think that it is perfect for keeping everything organized and in plain sight. Everything has its own place and it even rolls up super nice to keep everything compact. I keep my chapstick, headphones, wet brush, elastics, power bank, charging cord, chapstick stick, and keys in mine. It is super handy and I just love it! This would be great for boating, camping, kayaking, or any other situation that requires organization!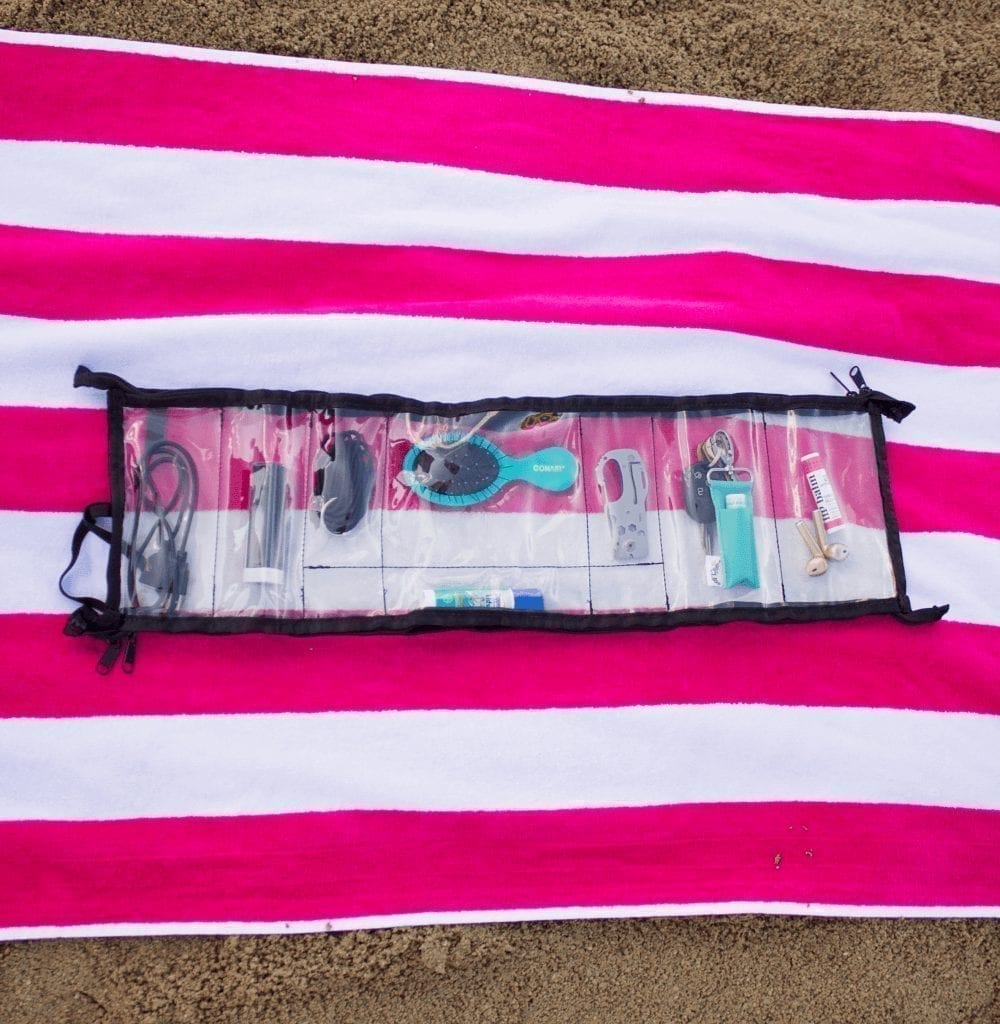 Bringing my phone to the beach or the pool always makes me so nervous. I don't want to miss out on capturing memories of my kids but I don't want it to get ruined if I accidentally drop it into the pool. That's why I bought a waterproof phone case to keep my phone in. If you are nervous if the case you buy will actually work, test it out before you go. Just put a paper towel in the case and lock it up; then dip it in a bowl full of water for a few minutes and pull out your paper towel to see if it is wet or not. Viola!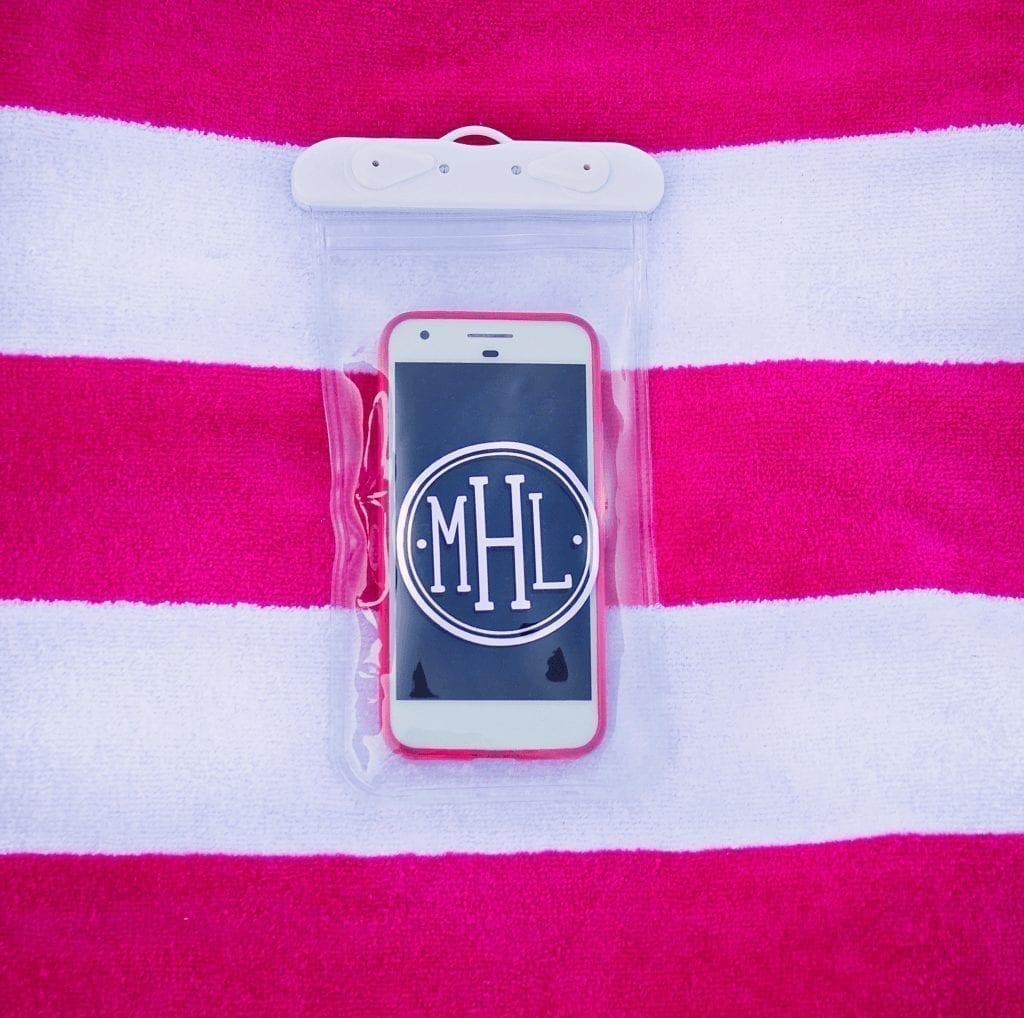 And finally, here is your free printable!
I hope that I have given you some fun ideas of ways to stay organized at the beach as well as useful gadgets and products that will make your vacation to the beach that much better!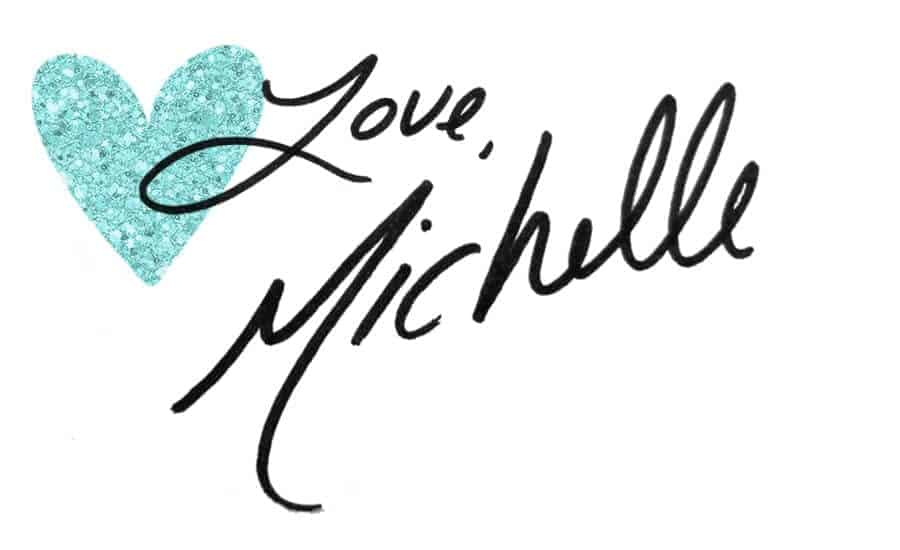 Pin these images to save this post for later!