How to Create an Organized Pool Bag for Maximum Fun this Summer
Summertime is the best! Not only do you get to enjoy the warm weather and sun, but you also get to spend time with your kids making memories that will last a lifetime. Of course, with all of that fun comes a little bit of stress too. One way to help reduce that stress is by preparing an organized pool bag ahead of time. This will allow you to feel prepped and ready to go when it's time for some fun in the sun! Here are our top tips for creating an organized pool bag so you can maximize your summertime enjoyment!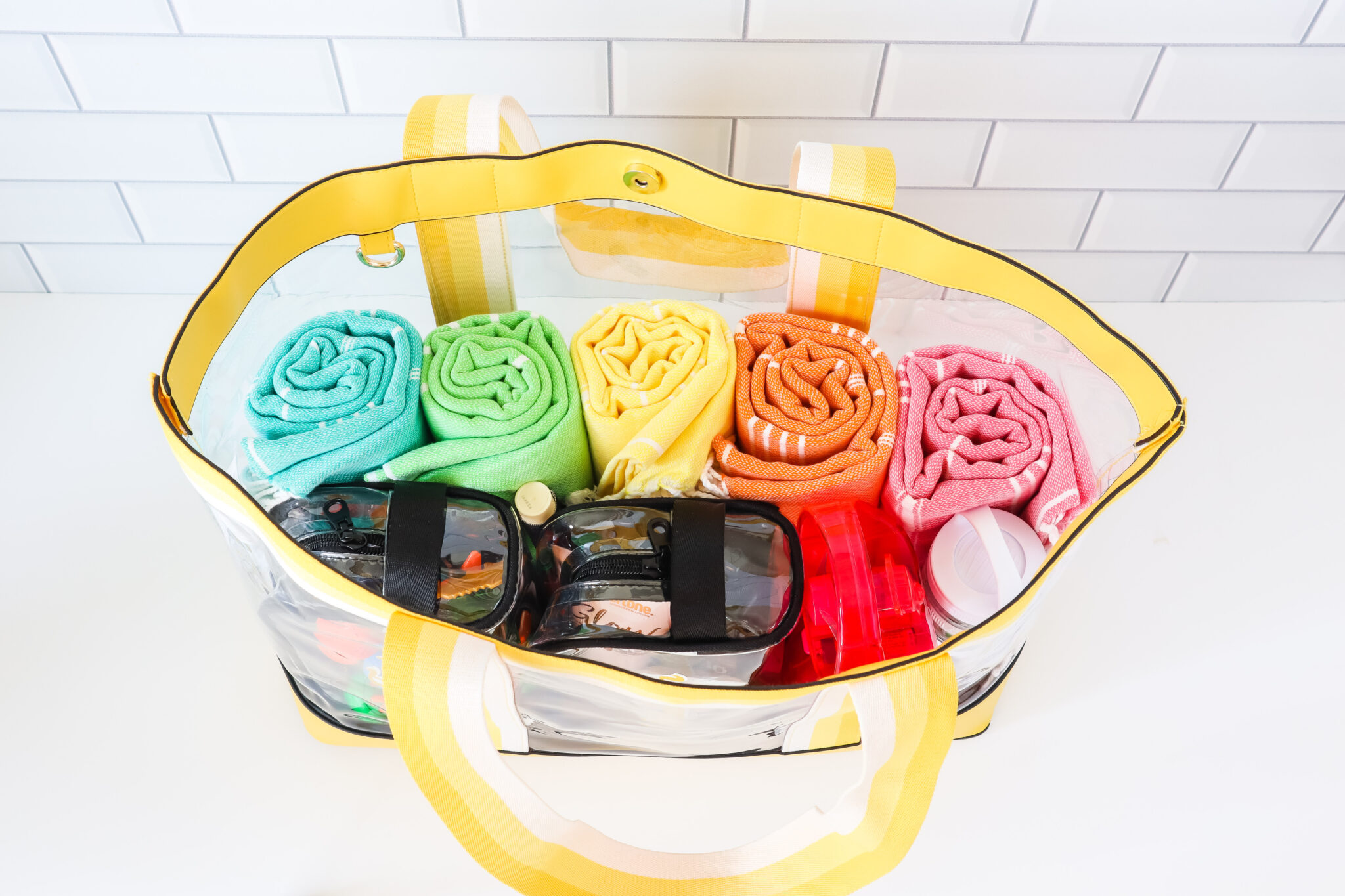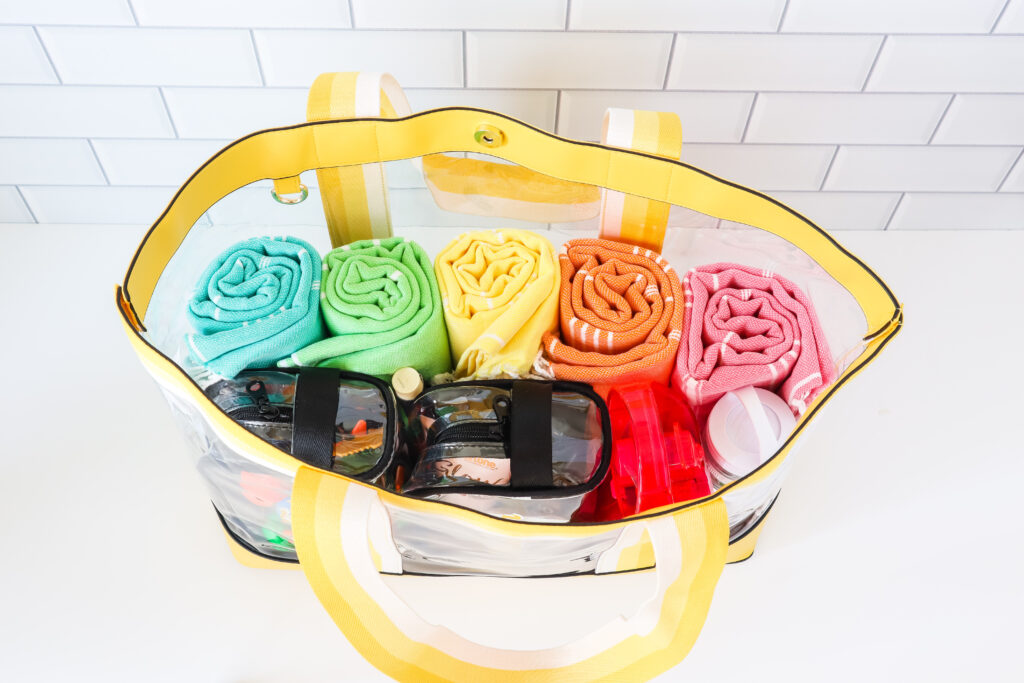 How to Organize Your Pool Bag
Summertime is the best! One of the most common (and best!) activities during the summer is going to the pool! One way that you can simplify the stresses of summer is to create an organized pool bag. This will help you keep track of all of your pool-related items and make sure that you have everything you need for a fun day in the sun!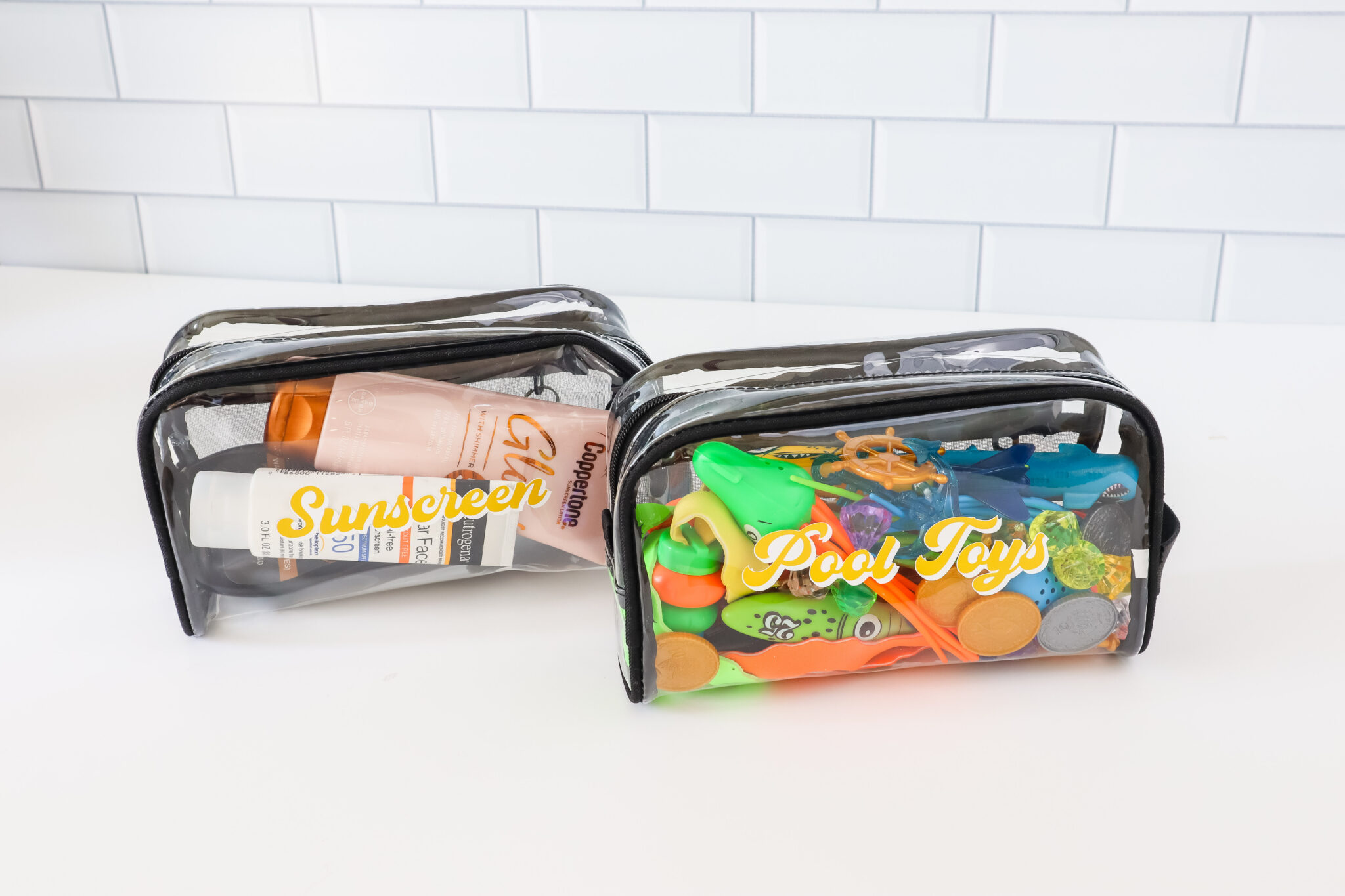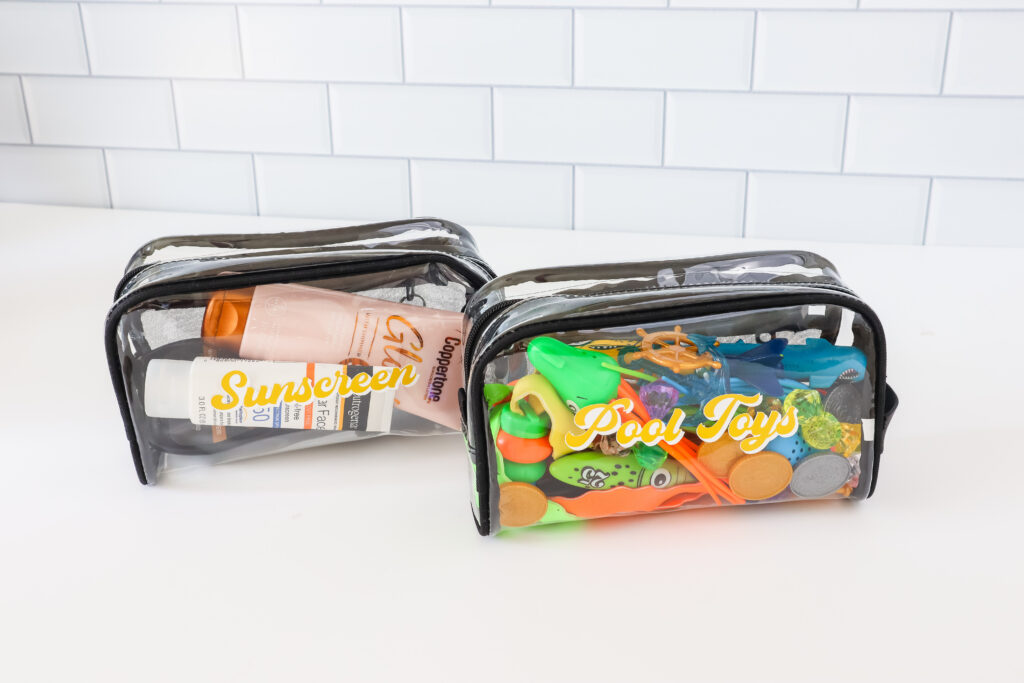 Here are my top tips for creating an organized pool bag:
Pick a good quality bag that will last you multiple seasons. This is an investment piece so make sure to pick something that you really love! Also, make sure that your bag is big enough to hold everything you take to the pool.
Designate a spot in your home for your pool bag to belong. That way you know exactly where it is when it's time to head out the door. I keep my pool bag in my garage on a storage shelf.
Neatly Fold Towels and stack them on top of one another (or line the bottom of your bag if you have an XL bag) to keep things neat and tidy.
Purchase several smaller bags or pouches to help keep everything organized inside your pool bag. This is key for finding things quickly and keeping your bag organized in between uses. You can assign pouches to categories such as pool toys, goggles, sunscreen, music, reading materials, etc. This keeps everything super handy and easy to find.
Get a small pouch to store things like your keys, pocket change, hair ties, bobby pins, or other small items
Assign what type of item you will put inside each organized bag. You could even label the bags to keep your pool bag more organized.
In order to stay organized, make sure you wash your towels right when you get home and put everything back in your pool bag to maintain a perfectly organized pool bag. That way your pool bag is ready to go the next time you go to the pool or beach.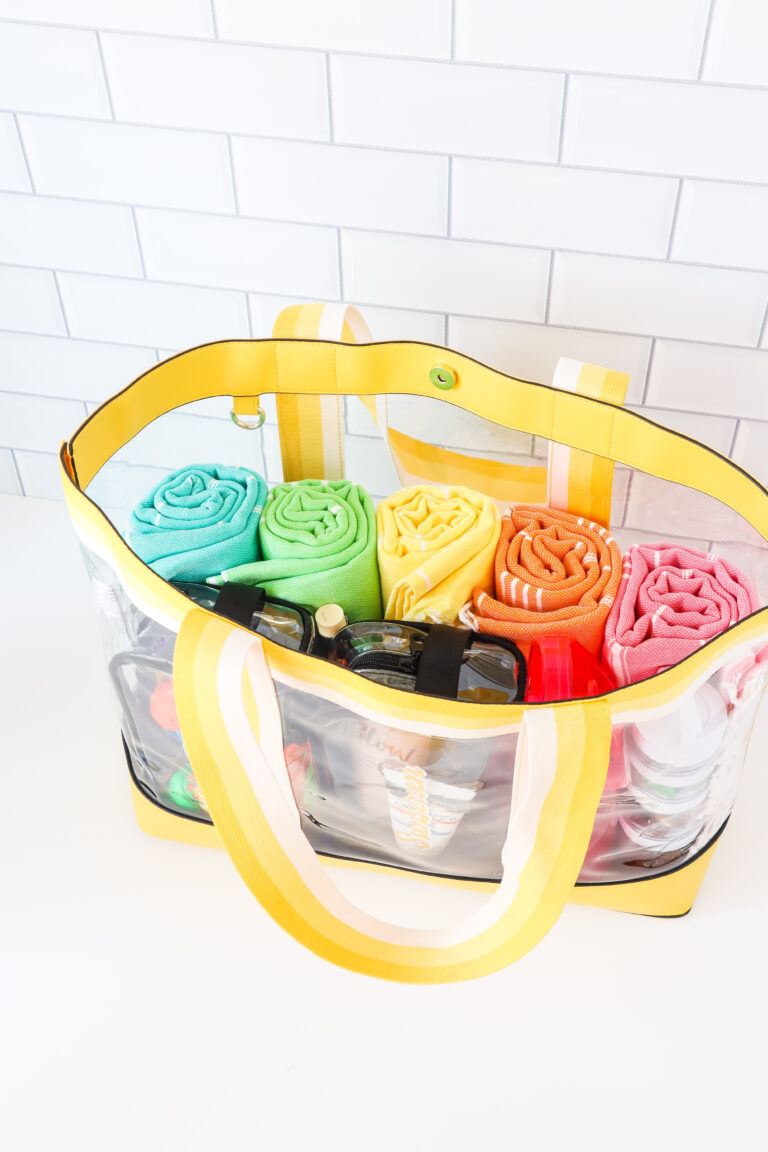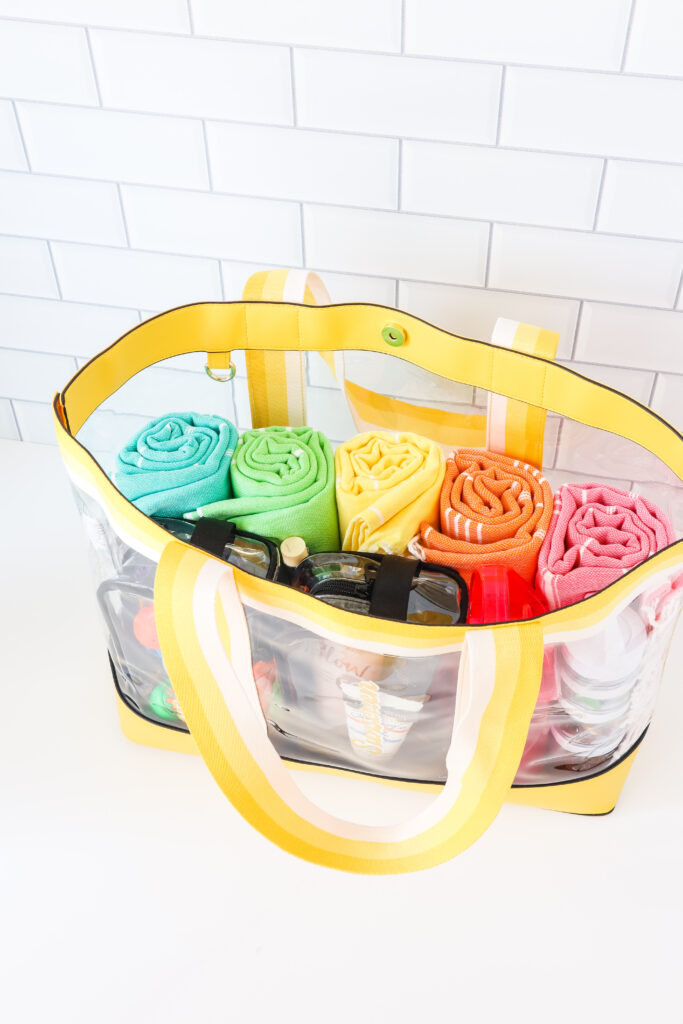 The Best Pool Bags
Pool bag organization is key to having a great time at the pool or beach. Here are three different types of pool bags that will help you stay organized and have fun in the sun!
Tote Bag: A tote bag is perfect for carrying all your essentials to and from the pool. Tote bags typically have a lot of compartments which help you organize your pool bag even easier. I chose to buy this super cute bag from Walmart!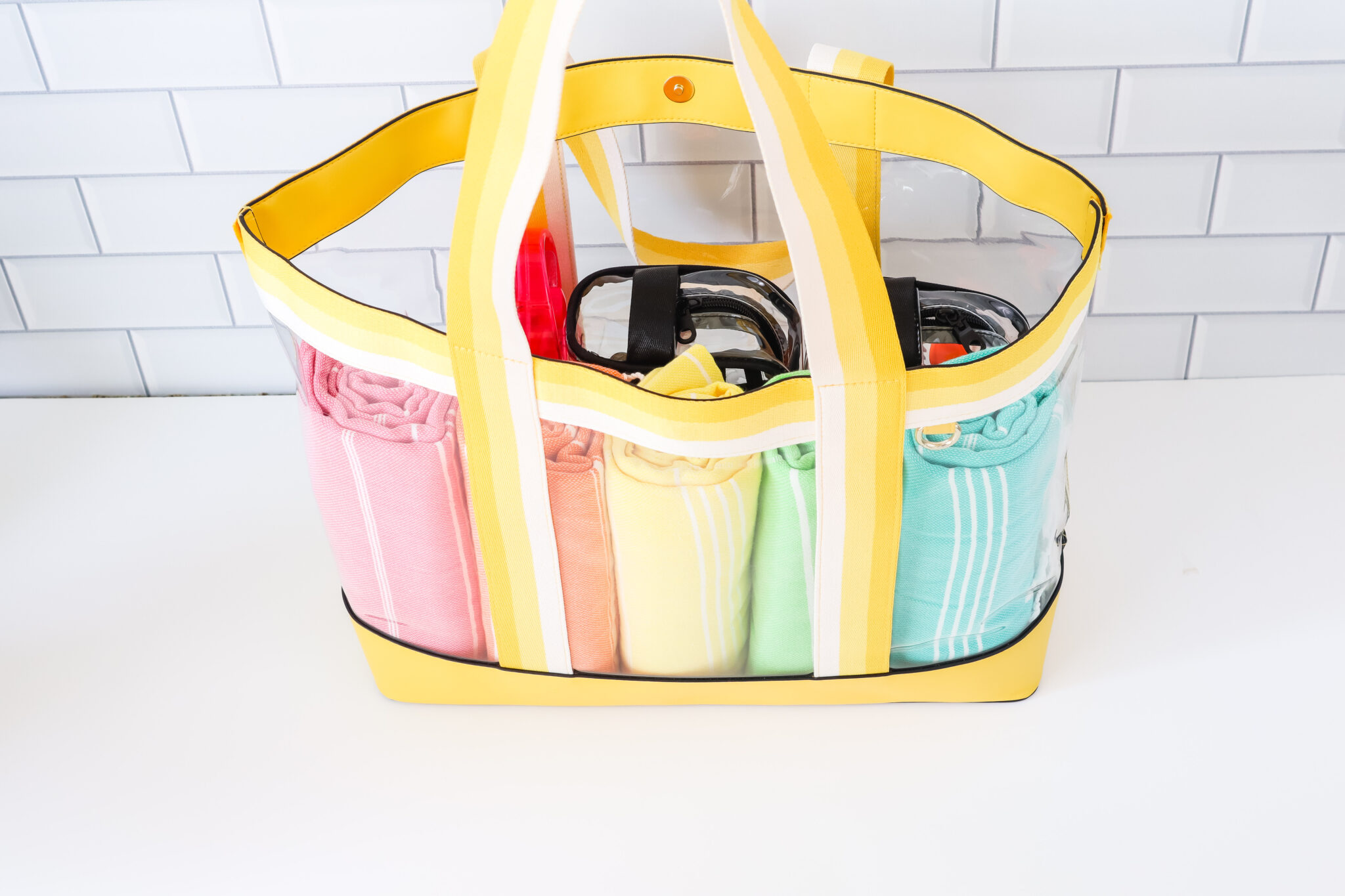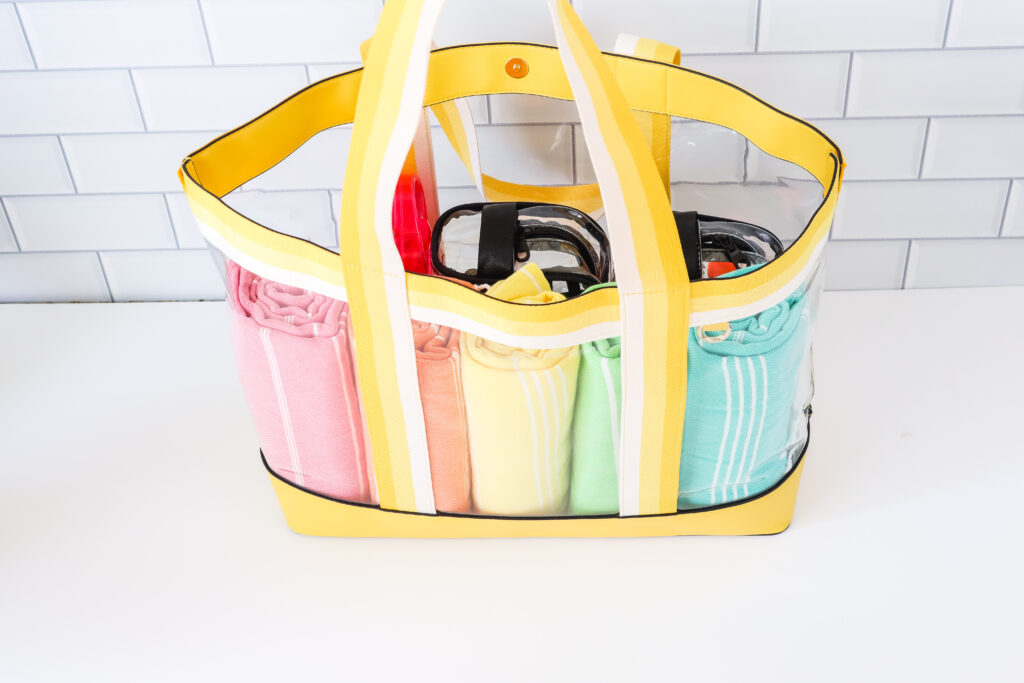 Large Utility Tote: Choose a large, sturdy bag that can hold everything you need. Because towels can be really bulky, many people choose to buy a Thirty One Bag. I have a Scout Utility Tote for the beach (because I take more things than when I am just at the pool).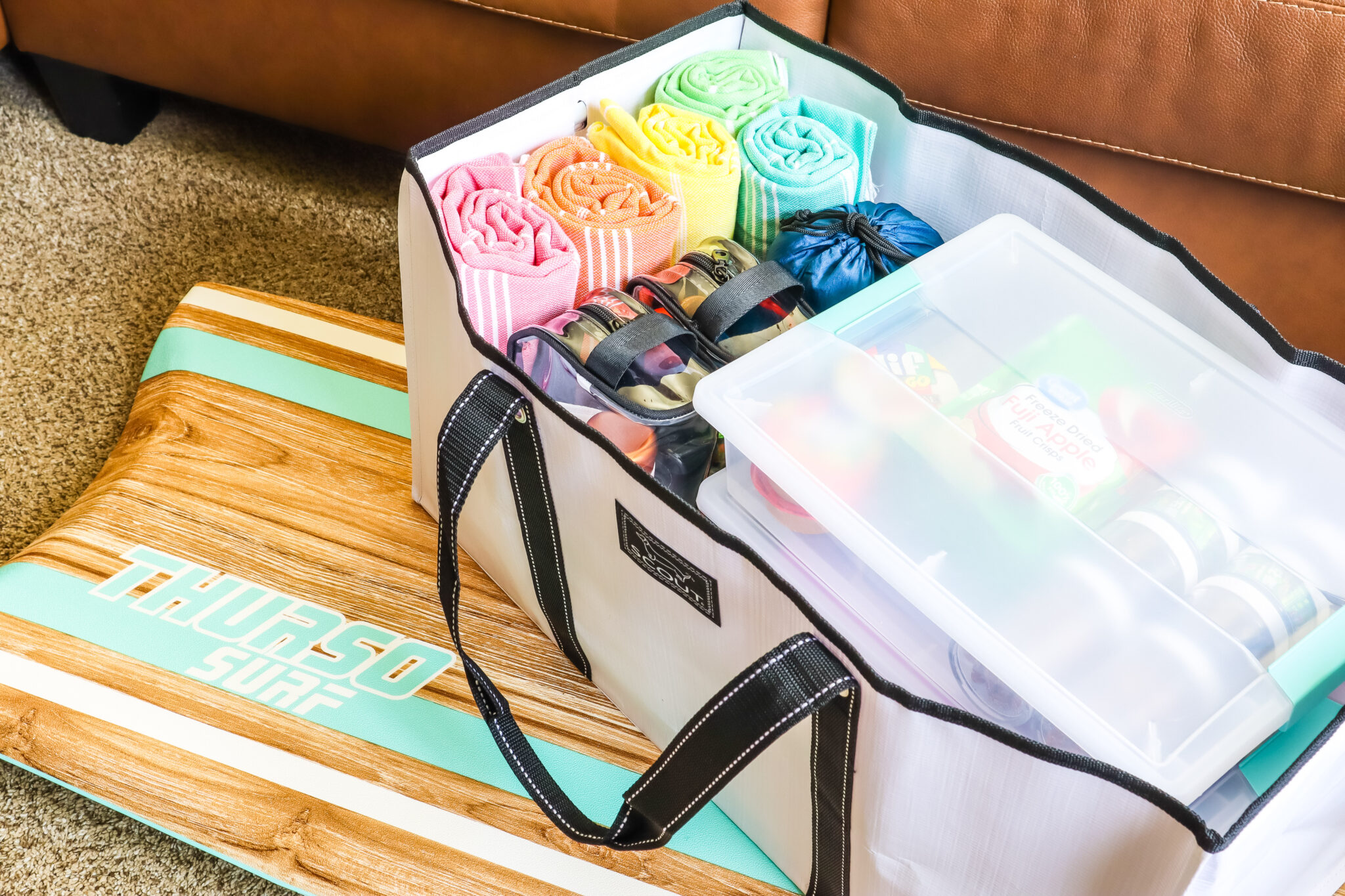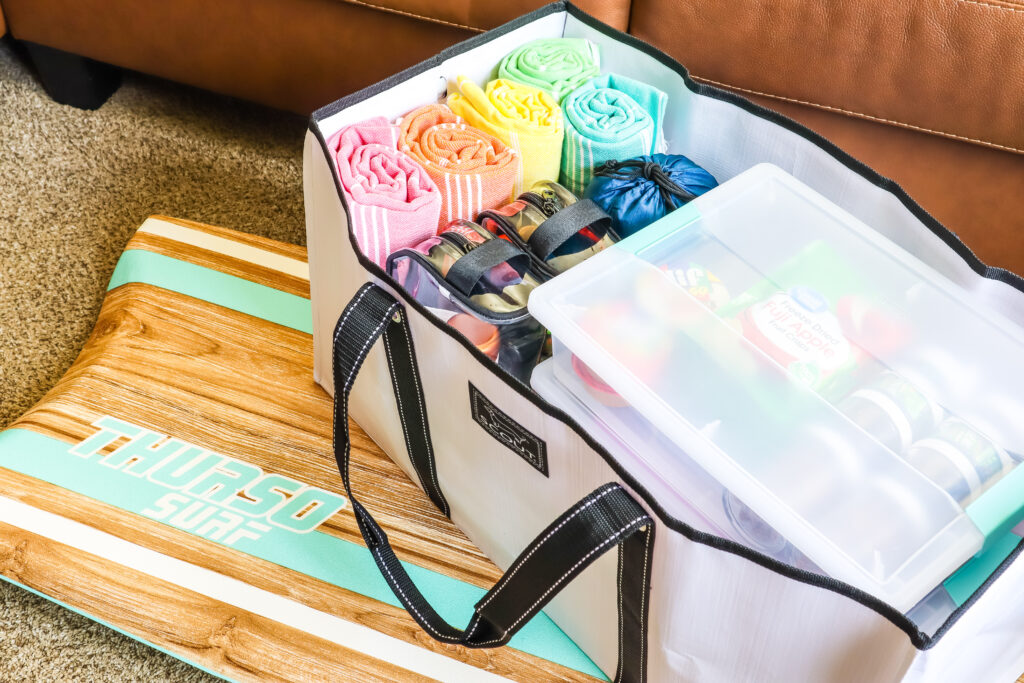 Bogg Bag: I personally don't own a Bogg bag because of the high price tag, but they are incredibly popular! I love how they have sturdy sides and stay open at the top.
Durable Backpack: If you aren't worried about needing a lot of space in your pool bag, a backpack is a great way to go! I love how they keep your hands free to carry any other pool gear that you may need to carry, such as a cooler.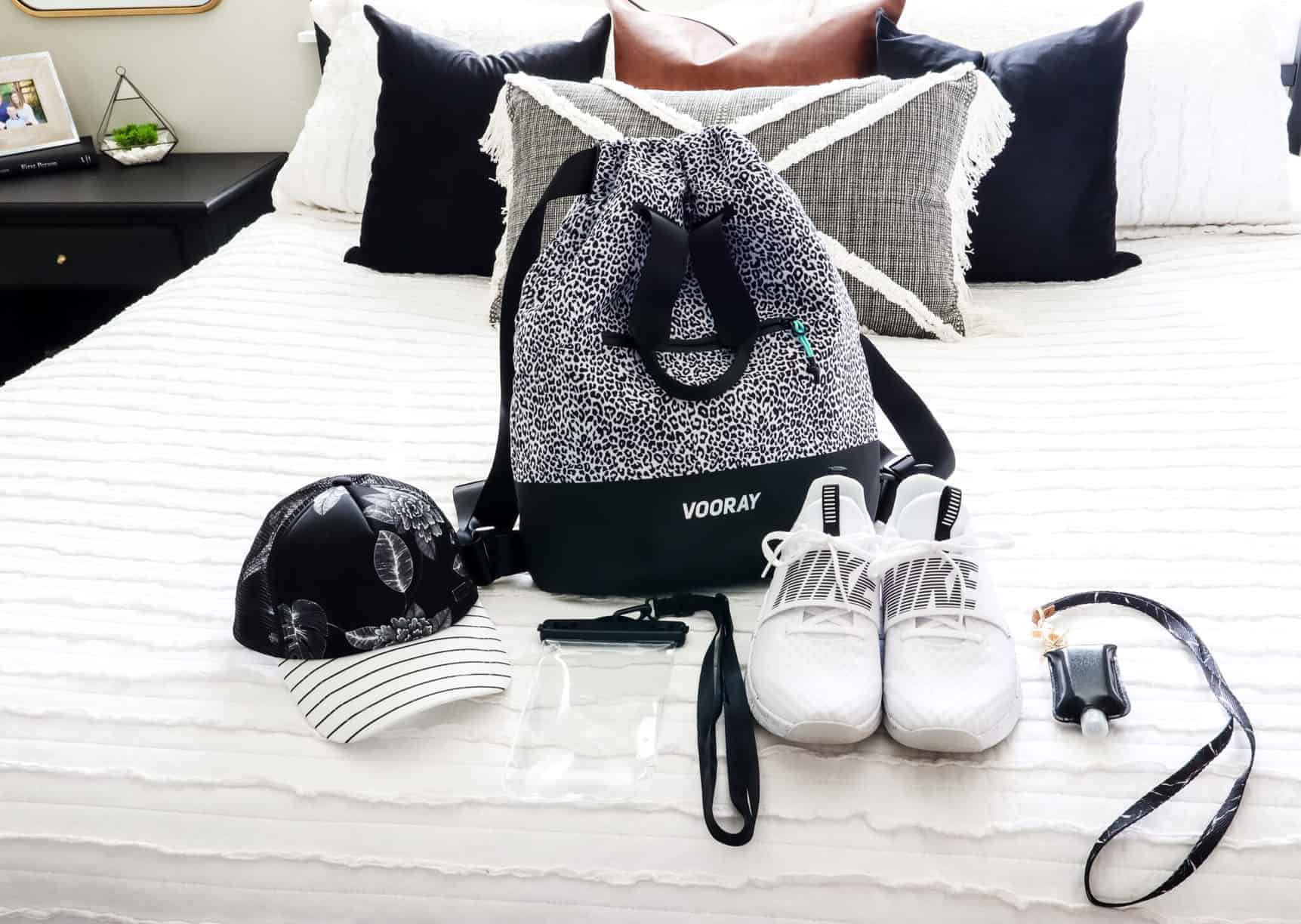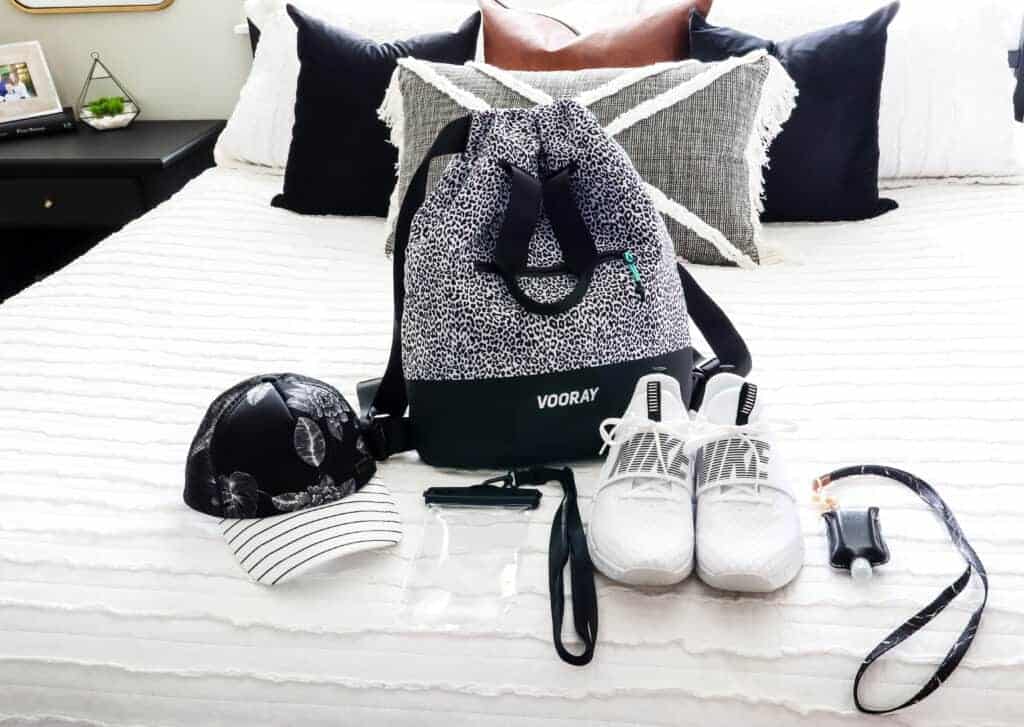 Wet Dry Bag: This is essential for any pool bag! You definitely don't want to put your wet swimsuits in with the rest of your belongings. I like to keep my wet things separate from my dry things so that everything doesn't get musty. They also have smaller wet dry pouches to help you organize.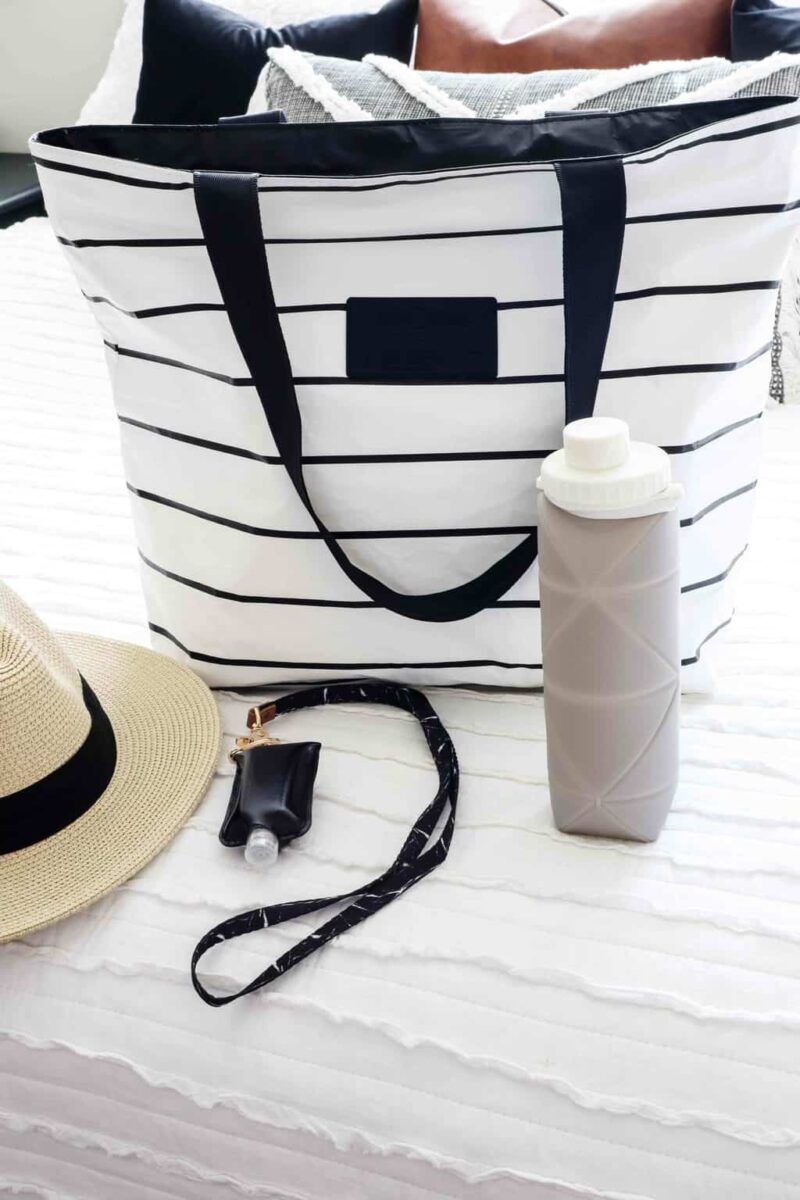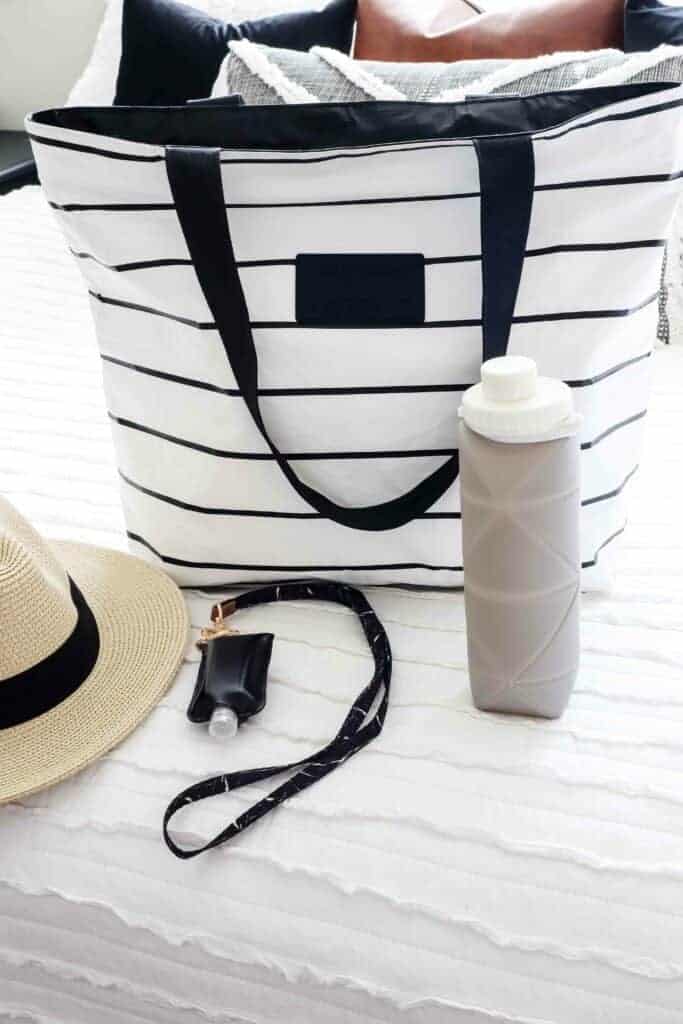 Whatever bag you choose, just make sure that it is big enough so you can stay organized. You may have to spend a few extra dollars, but the extra cost will be well worth it when you are lugging all of your pool gear back and forth.

Essential Pool Bag Pouches for a Perfectly Organized Pool Bag
If you want to be extra organized, get some essential pool bag pouches to help things run smoothly. There are tons of different varieties but I highly recommend clear pouches that allow you to easily see exactly what is inside each one. This can be especially helpful when you are trying to quickly look for things like your cell phone or first aid supplies.

Pool Bag Checklist
Having a good pool bag and pool organizer can really be key to keeping your stress levels down. But it's just as important to make sure you have all of the essentials that go inside the beach bag for those lazy pool days. Having everything set and ready to go will make sure you don't forget the important stuff…like sunscreen! Because I have done that many times!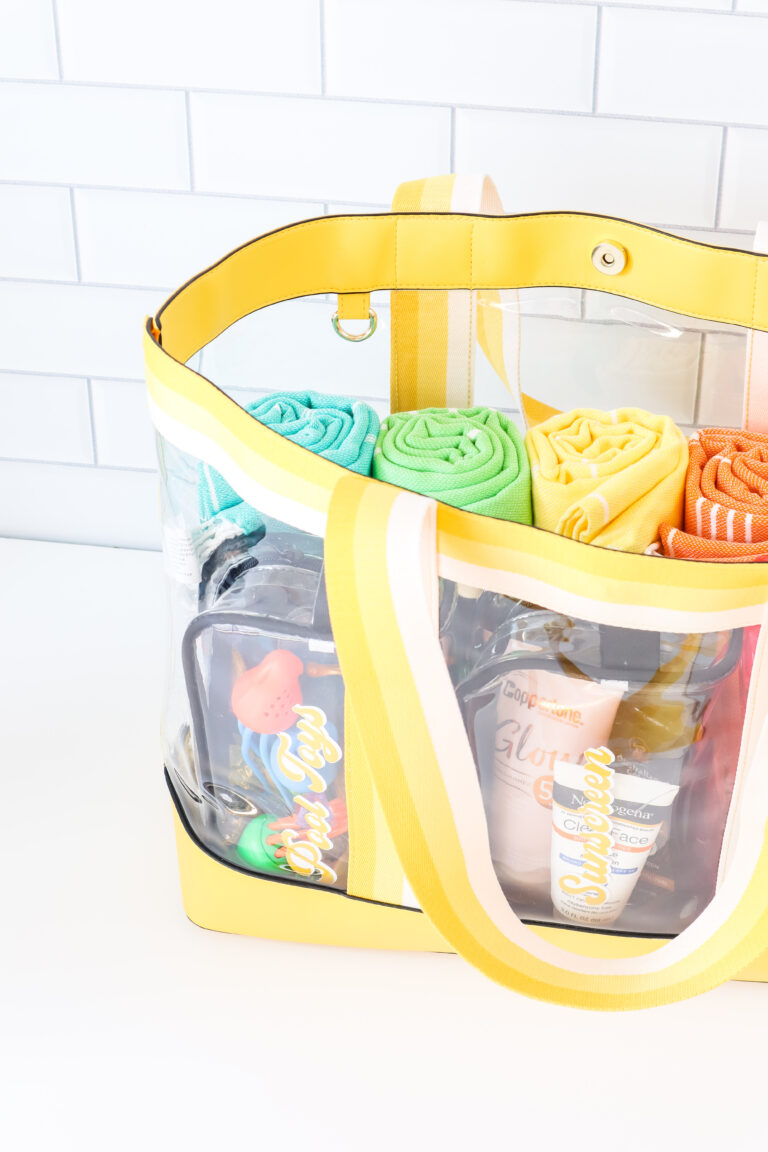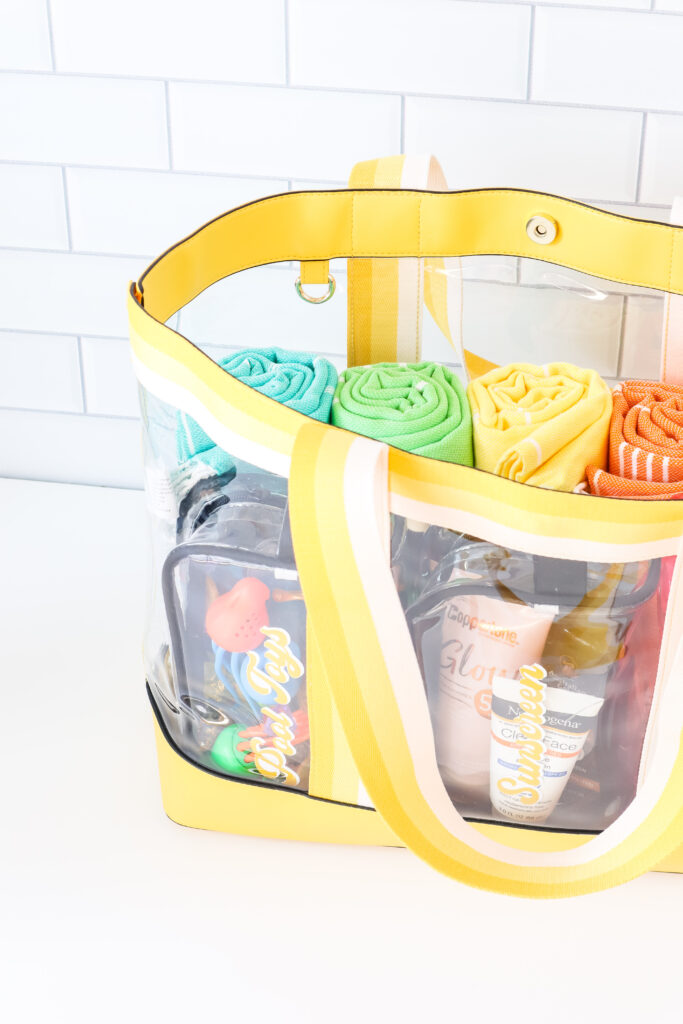 Make sure to set all of your like-items together when you are working on your pool bag organization. I hope this pool bag checklist helps you think of things you may have otherwise forgotten.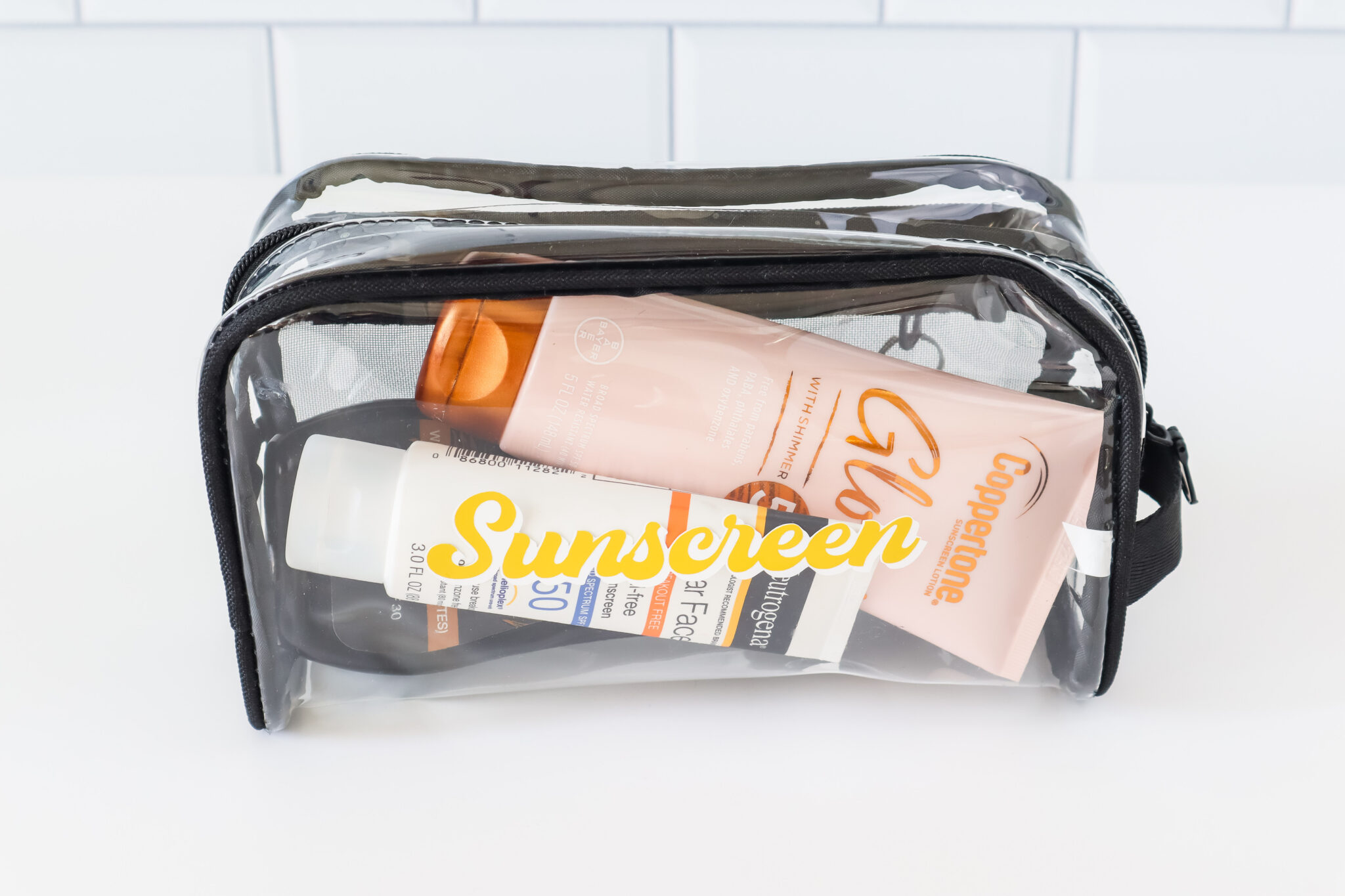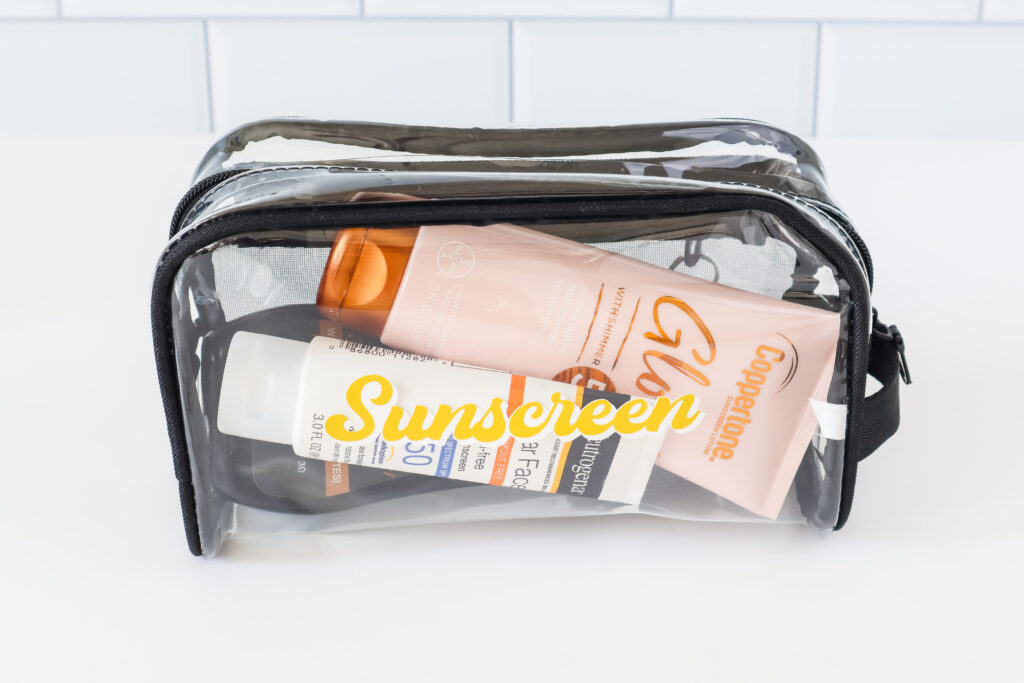 Personal Care Items for the Pool
PERSONAL ITEMS TO TAKE TO THE POOL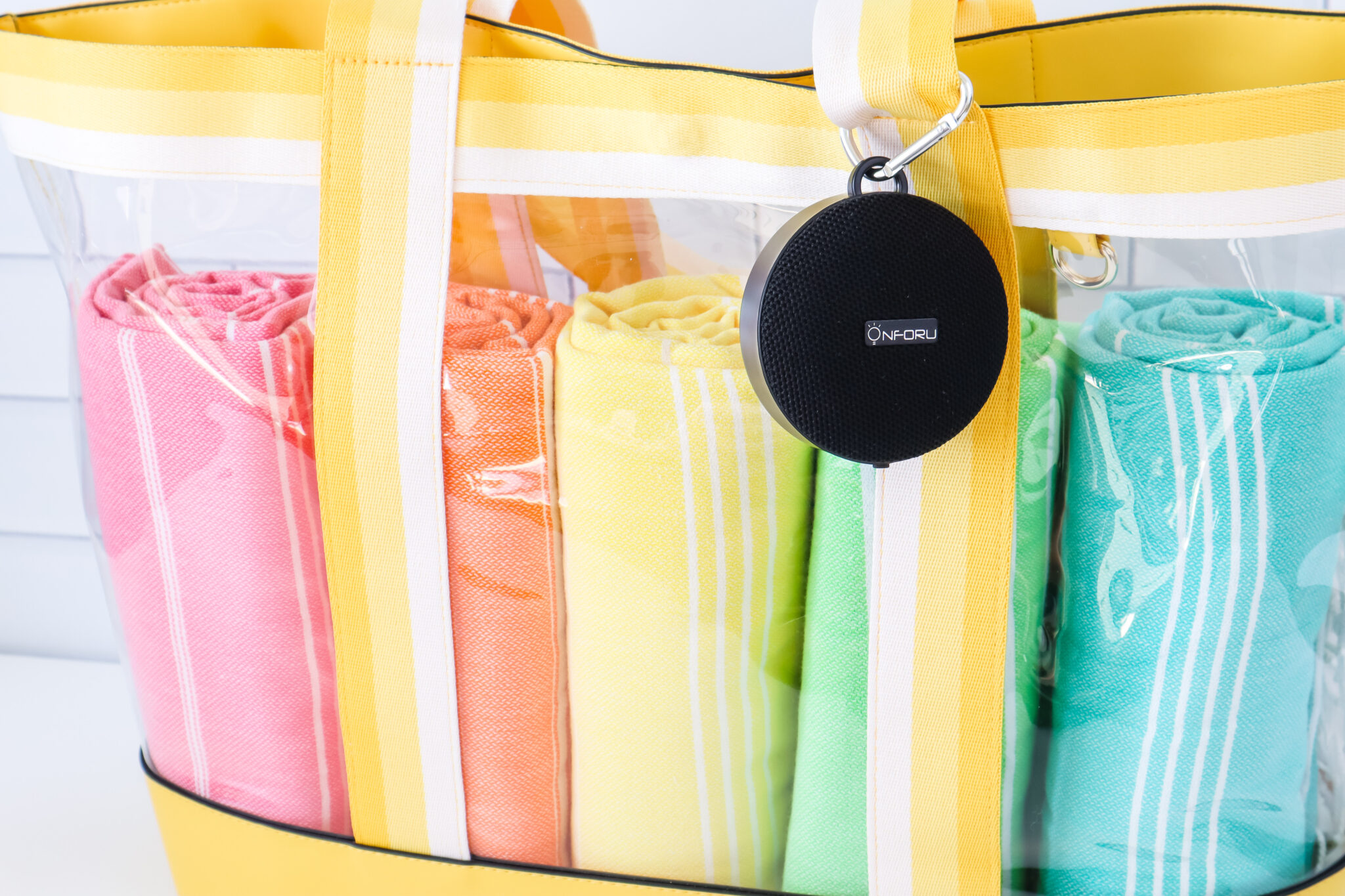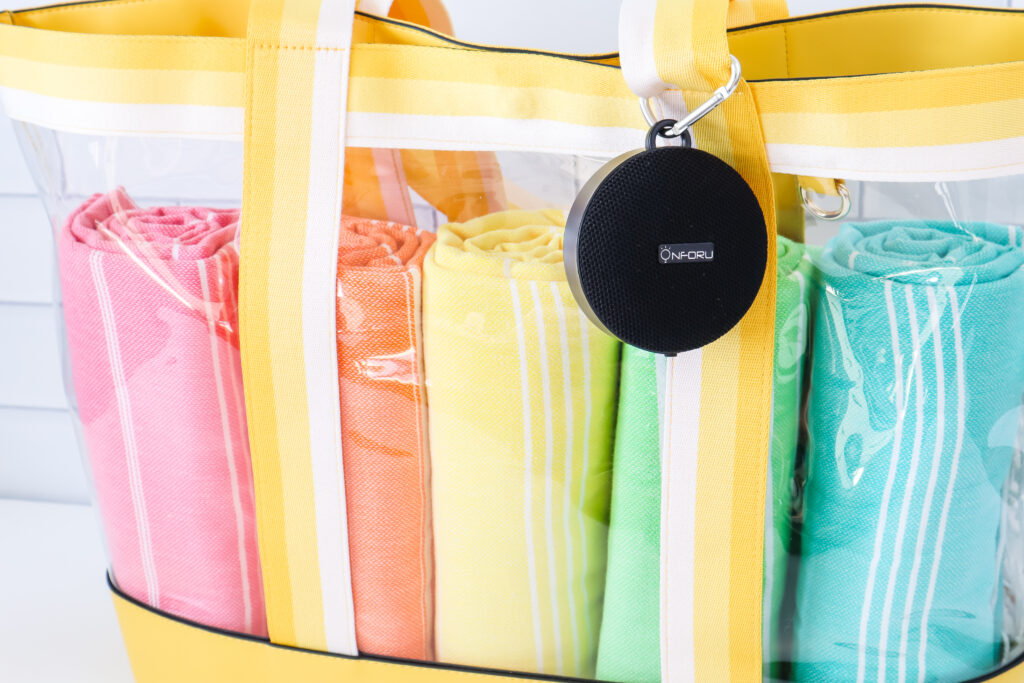 Electronics to Pack in your Pool Bag
Phone Charger or Power Bank
Camera and Charger
Good Book or Magazine
Handheld Fan (perfect for keeping your cool in the hot sun!)
ELECTRONICS TO TAKE TO THE POOL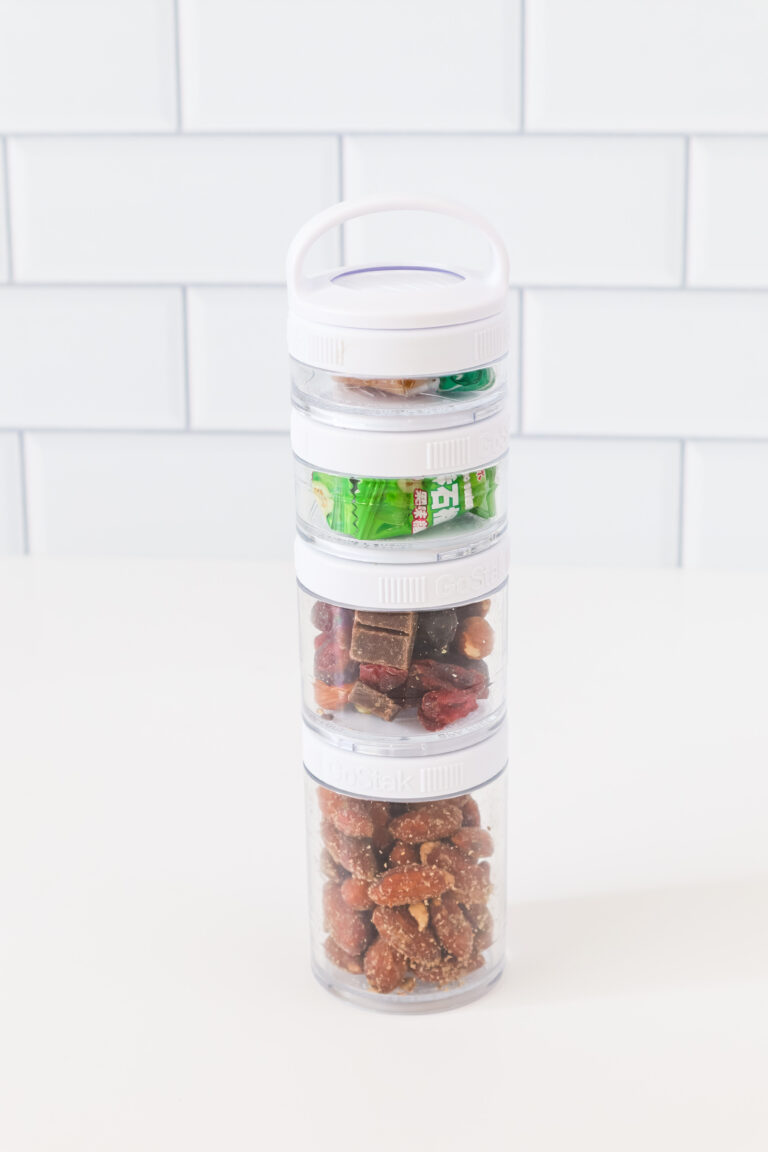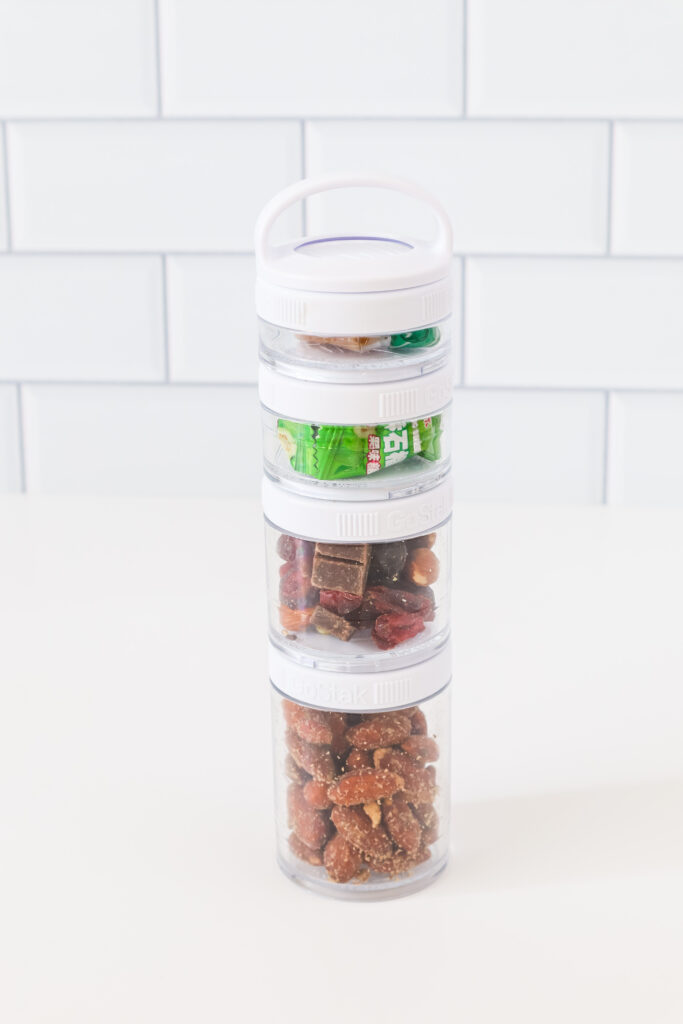 Snack Items to Pack in your Pool Bag
SNACK SUPPLIES TO TAKE TO THE POOL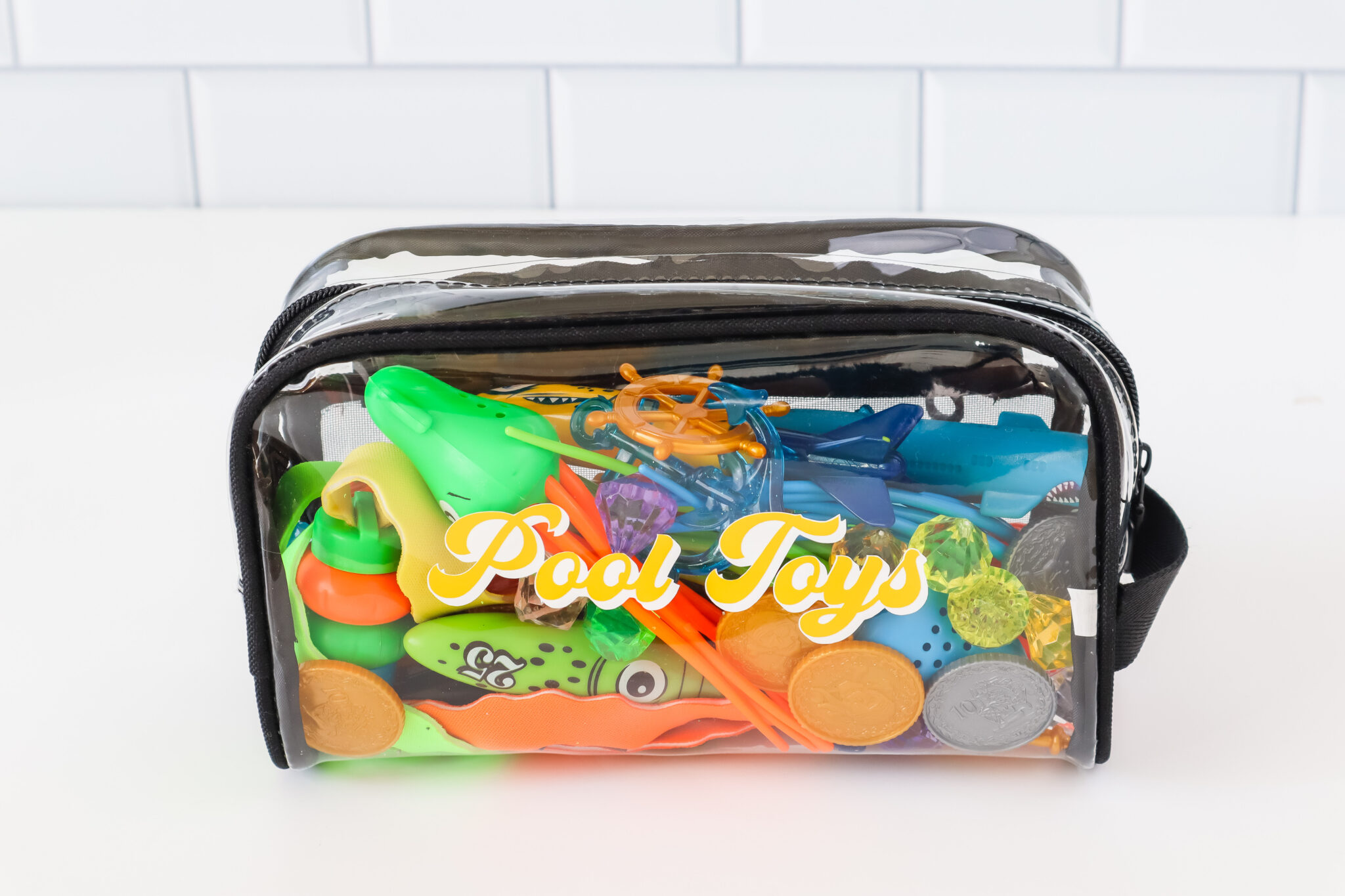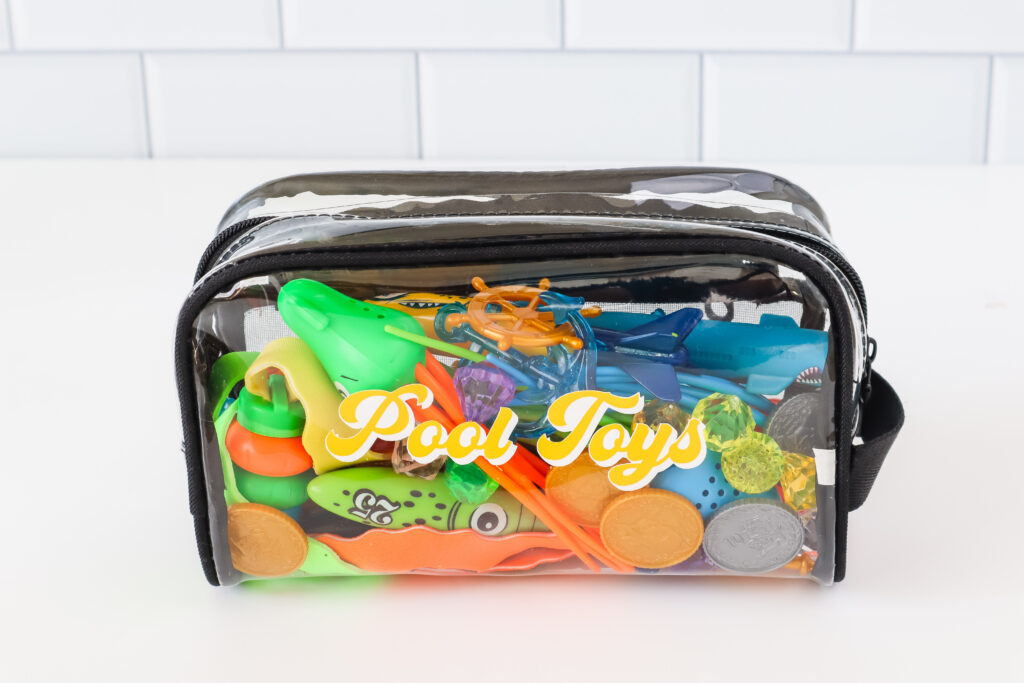 Kids Pool Bag Essentials
I hope that these helpful tips will allow you to have an organized pool bag so you can focus on making memories with your kids! What are some of your favorite pool day essentials that I didn't mention?
KID'S TOYS TO TAKE TO THE POOL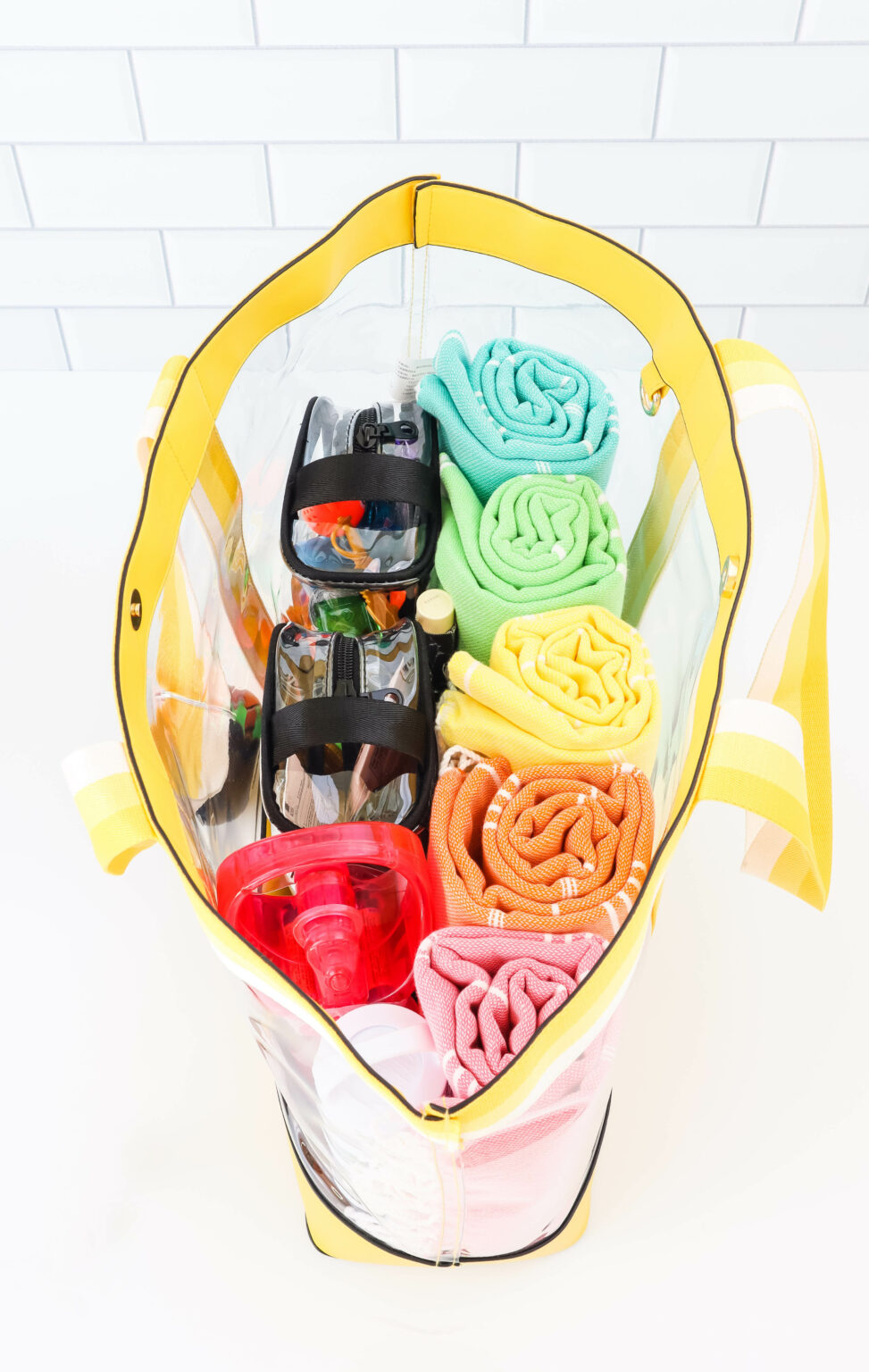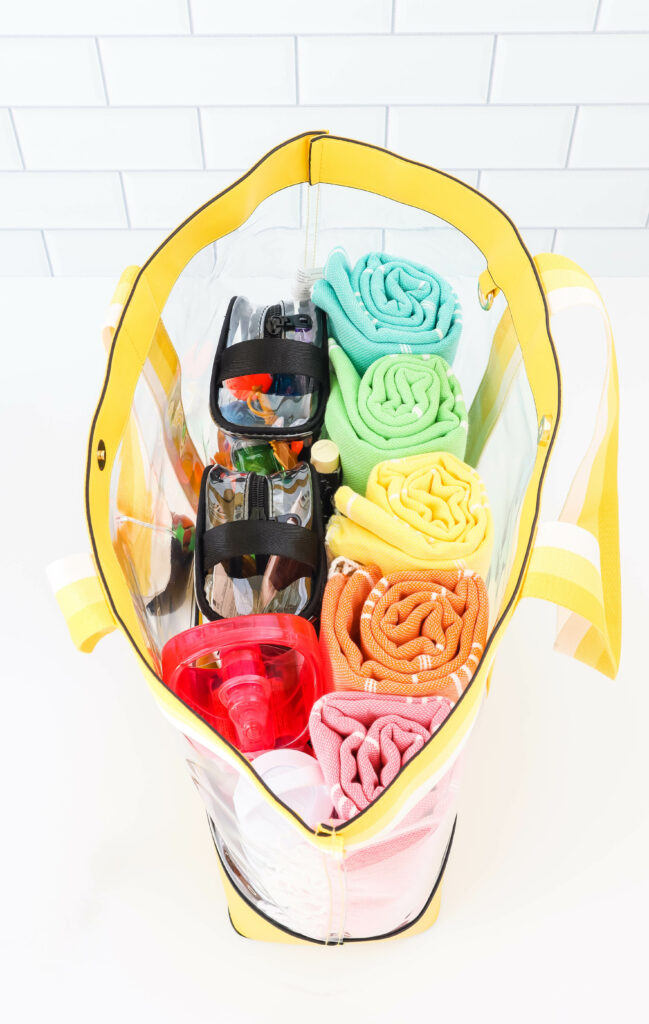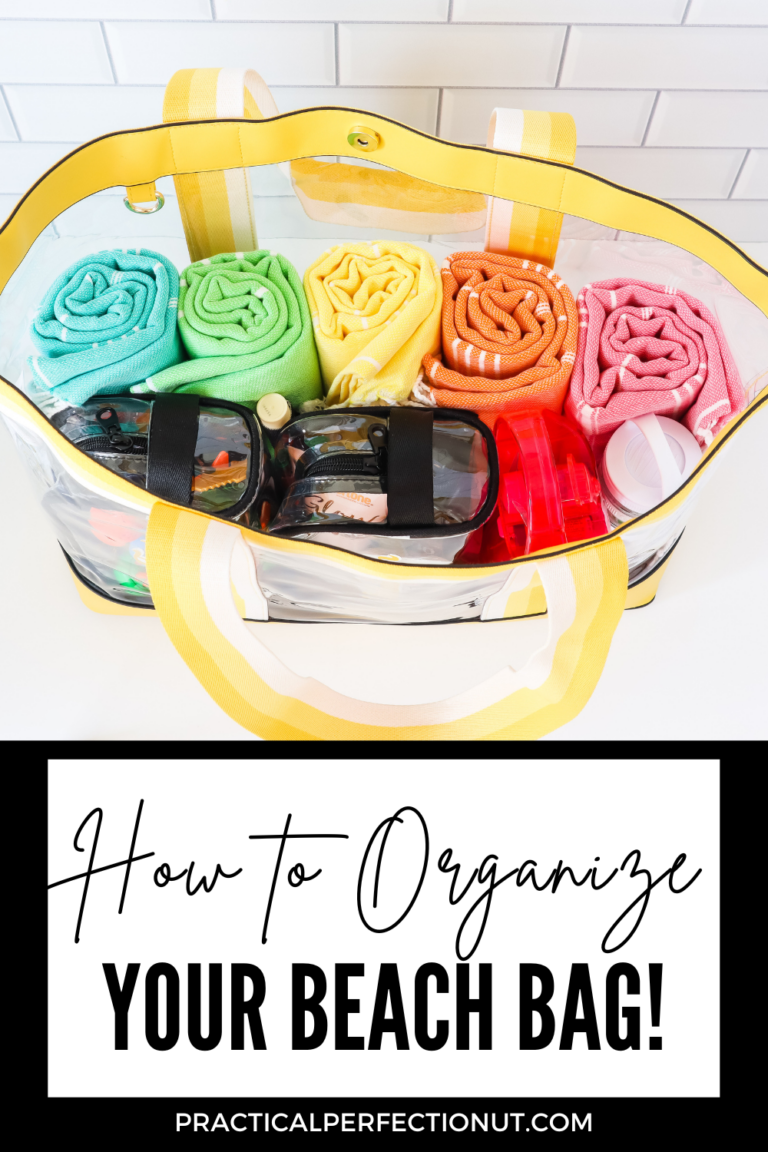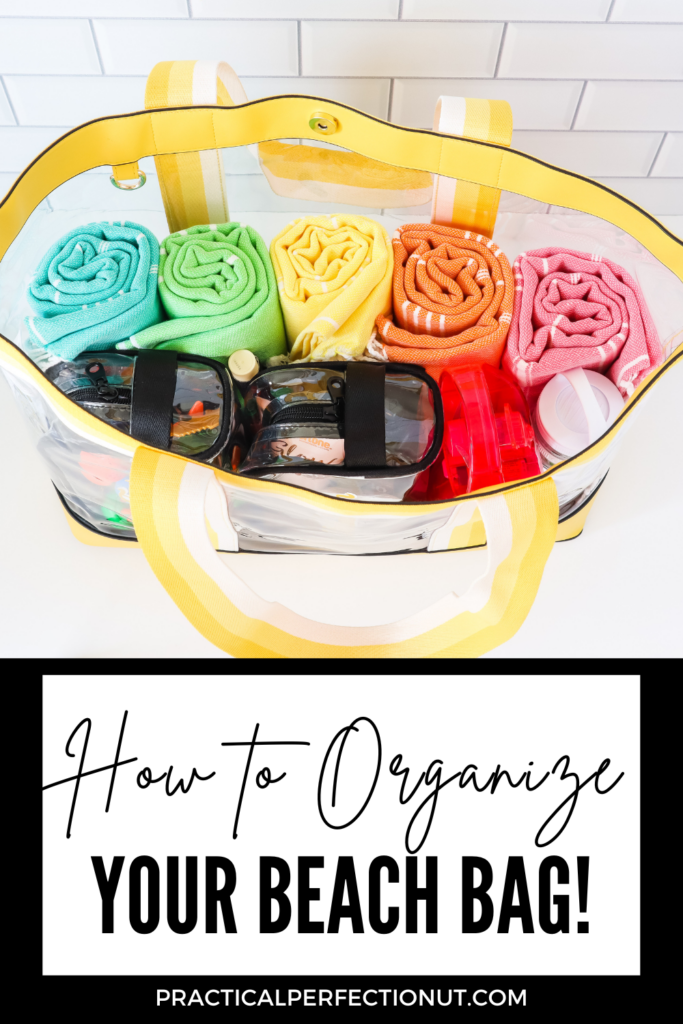 Summer is one of the best seasons of the year so why not make the most of it?! I have TONS of posts on how to stay organized while still having tons of fun with your kids this summer. Check them out!