The best slushie machine for home use and how to create a summer slushie station
Summer is here and what better way to beat the heat than with a cool slushie? We know how busy moms are trying to entertain their kids over summer break, so let us give you some tips on making an awesome homemade slushie station that will be sure to keep everyone happy! In this blog post, we'll provide advice on which slushie machine for home is best suited as well as all the supplies you need to set up your very own DIY self-serve slushie bar.
You'll soon have everyone in the neighborhood begging for an invite – even those who don't like frozen treats! So grab a spoon and put your feet up while we take care of everything else.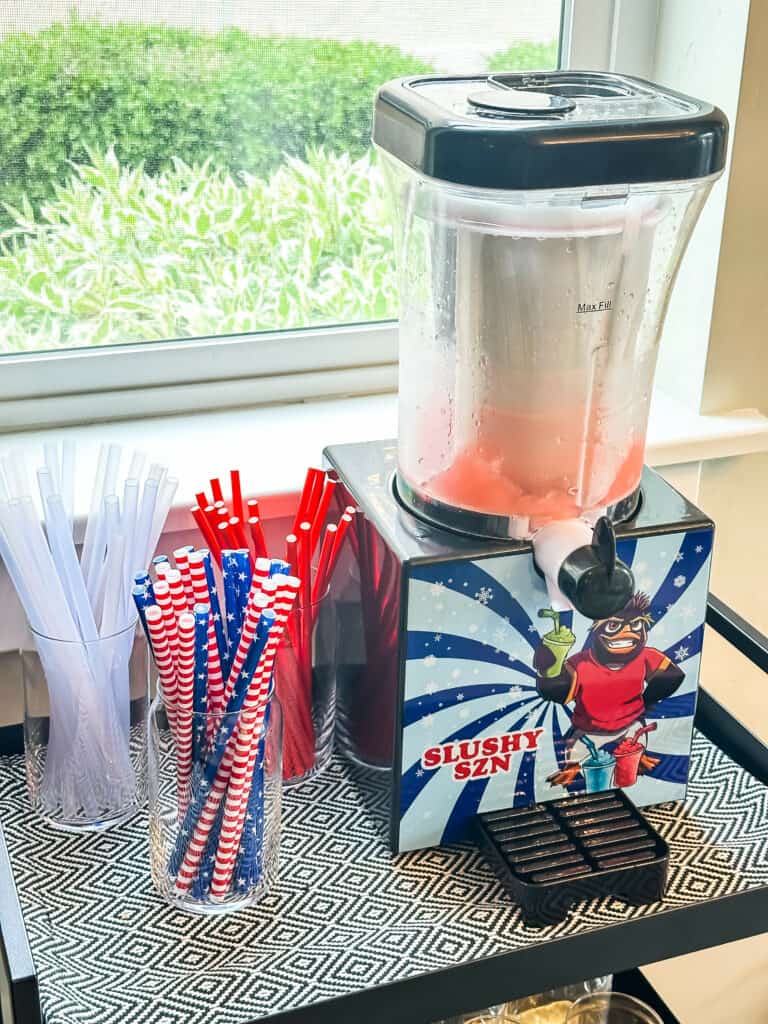 Why you need a frozen slush machine
Welcome to the Summer Slushie Station – the ultimate solution to beat the heat this season! Picture this: you wake up on a sunny day and the first thing that comes to your mind is a chilled, fruity slushie. But the thought of having to leave your cozy abode to grab one from the outside world makes you cringe. Well, fret not, because with a Summer Slushie Station, you can now have the best of both worlds – stay inside and still enjoy the perfect summer drink.
This contraption is your own personal slush machine, designed to blend your favorite frozen drinks in seconds. Whether you're lounging by the pool or hosting a BBQ party, this station is a must-have in your summer arsenal. So sit back, relax, and let the slush machine take care of all your summer cravings!
Types of slushie machines and which one is best for home use
Slushies are a summer favorite that never gets old. And what better way to enjoy this icy goodness than by making it right in the comfort of your own home? But with so many options for slushie machines out there, how do you know which one to go for?
From countertop models to manual slush machines, it's enough to make your head spin. But fear not! We've dug deep and done the research to bring you the best slushie machine options for home use. And don't worry, we won't judge you if you decide to have a slushie for breakfast – we'll be right there with you.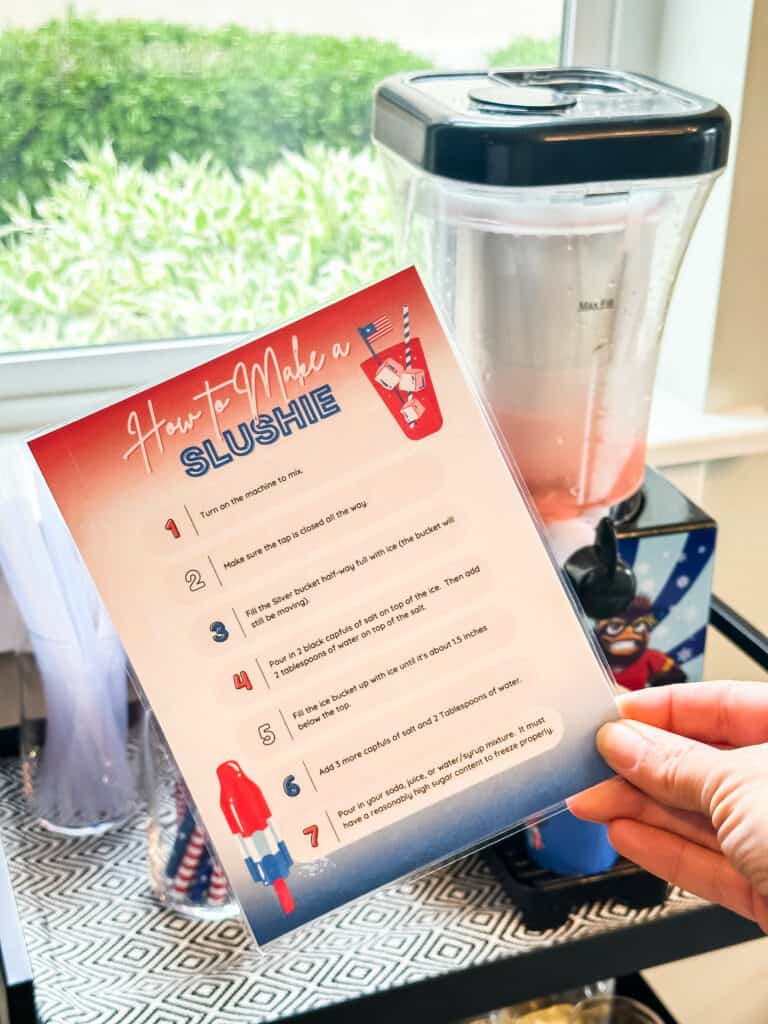 When choosing from a variety of slush machines, there are a few things to take into consideration when buying a slushie machine for home:
How many people will you need to serve? Is it just for your family or for parties?
How much storage space do you have? Do you want one that is compact? Or do you have a large space for a slush machine?
How often will you be using it?
How big is the tank that will hold the slush?
How easy will it be to clean?
What is your price range? You may be more willing to spend a bit more money for slush machines that you'll use regularly and for a large volume.
Do you want a machine that is super easy to run? Or do you want one that is a bit more technical?
At Home Slushie Machines
Here are some great options for an at-home slushie machine. If you're on a low budget, try the slushie cup!
Other supplies you need to set up your own slushie station
So, you've decided to set up your own slushie station – a wise choice, my friend. Of course, you already know that you need a great slushie machine to get those icy treats flowing. But, what other supplies do you need to make sure your station is a hit? Well, first and foremost, you need cups. Unless your customers are really committed, they're not going to want to stick their faces under the spout and slurp like a dog at a water bowl.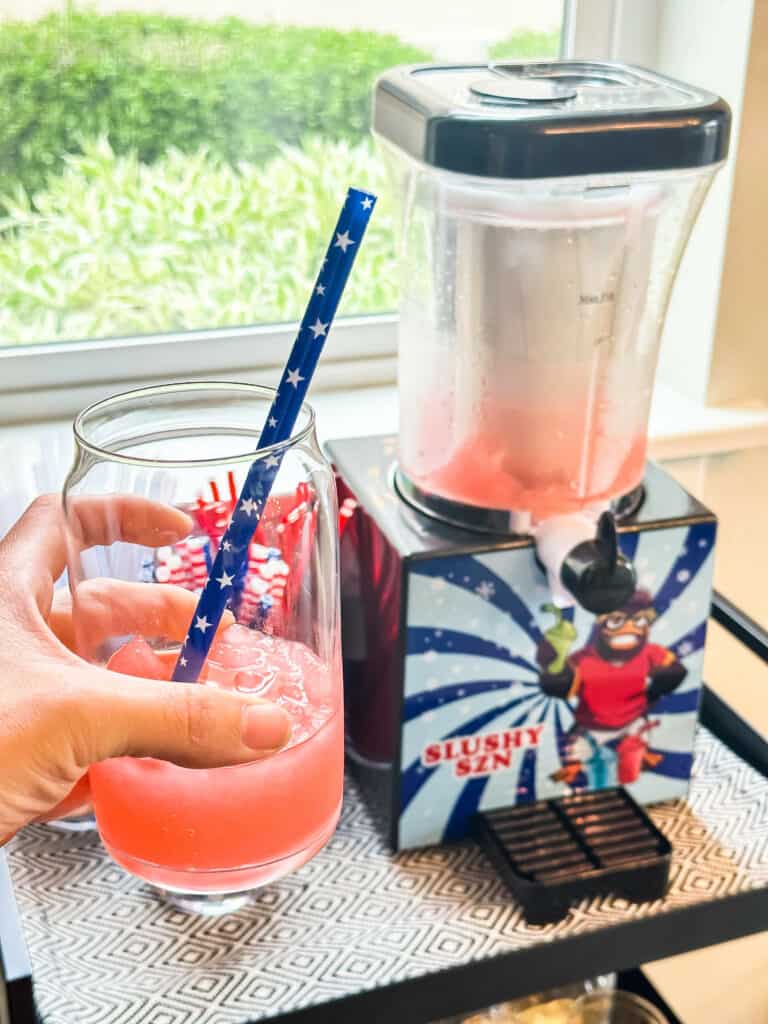 So, make sure you have cups of all sizes and styles. And don't forget the straws! Next, you'll need ice, and lots of it. We recommend keeping a few bags in the freezer, just in case. Finally, flavoring syrups are key to making slushies that really pop. Get creative and offer a variety of flavors – and don't be afraid to mix and match, either.
Recommended Slushy Making Supplies:
Cups
Straws
Flavorings
Salt (only needed for certain slushy making machine)
Ice
Other treats to serve with it like cookies, chips or other snacks

How to make the perfect slushie – tips for getting a smooth texture and great flavor
Slushies are the perfect summer treat to beat the heat, and we all want that perfect slushie texture with a flavor explosion! There are a few tricks to making it happen. First, start with crushed ice rather than regular ice cubes. This will give you a smoother texture right off the bat. Next, don't skimp on the syrup or flavoring.
It's better to have a slightly too sweet slushie than a bland one. Finally, blend it up nice and slow. It may be tempting to crank up the speed for instant gratification, but slow and steady wins the race when it comes to a perfect slushie texture. So get creative with your flavor combinations and don't forget the whipped cream on top. You'll have the whole block lining up for a taste in no time!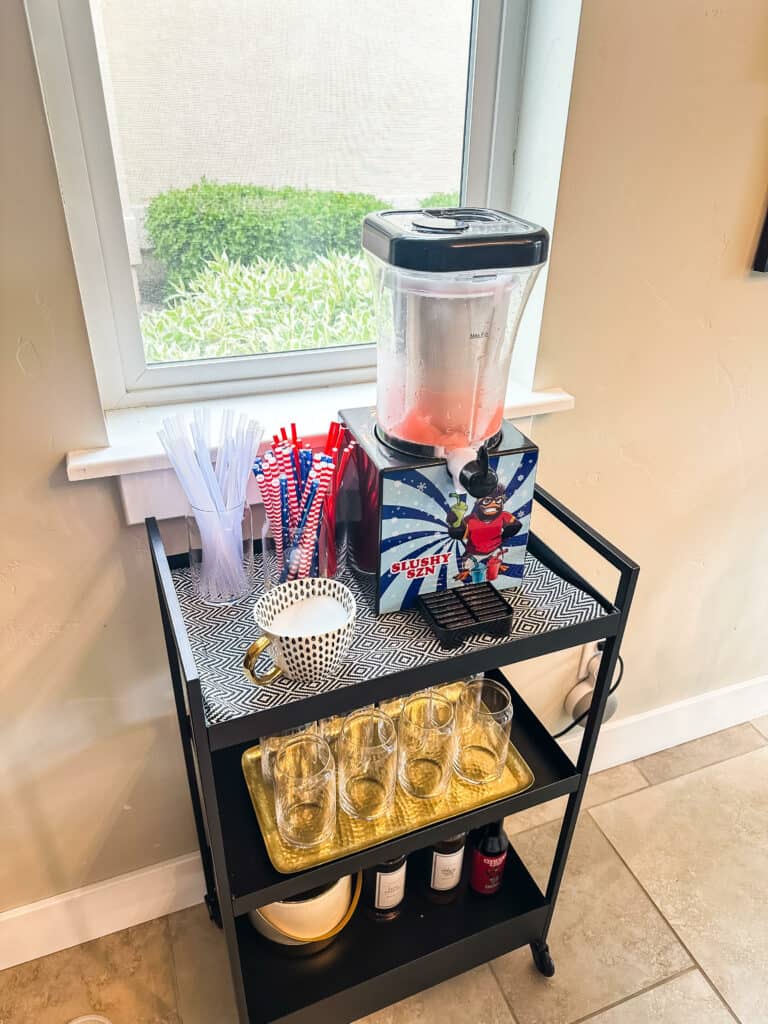 Creative ways to serve your slushies – from fun toppings to unexpected serving vessels
Slushies are like a blank canvas waiting for your creativity to strike! You can turn a boring slushie into a work of art with fun and unexpected toppings. Got a sweet tooth? Try adding some colorful gummy bears, sour worms, or sprinkles. Feeling a little adventurous? How about experimenting with unique flavors like lavender or jalapeno?
And let's not forget about presentation – serve your slushies in unexpected vessels like hollowed-out fruit, test tubes, or even lightbulbs! Just be sure to wash them out thoroughly before using. No matter how you choose to serve your slushies, one thing is for sure – they're always a crowd-pleaser and a perfect treat for any occasion.
Essential safety tips when using a slushie machine in your home
Making slushies at home can be a fun and refreshing way to cool down on a hot day. But before you start churning out frozen concoctions like a mad scientist, it's important to take a few safety precautions. First off, make sure you read the instruction manual for your slushie machine and follow all safety guidelines. It's also important to use the appropriate amount of ice and liquid to prevent leaks or overflows.
And never, ever stick your hand or any other body parts into the machine while it's in operation (no matter how tempting it may be). Lastly, don't forget to have fun and experiment with different slushie flavors – just make sure to keep safety first and brain freeze second.
Setting up your own summer slushie station can become a fun family activity. You'll be able to enjoy frosty and flavorful homemade slushies whenever you want, and the kids will love creating their own flavor combinations and watching the slushie machine do its work!
To ensure everyone sips safely, make sure to follow all safety instructions when operating the equipment. Add plenty of ice and additional ingredients to your preferred flavoring syrup and mix thoroughly for an amazing and smooth treat. From memories of summer days spent laughing with friends to new memories created together as a family, no matter how you serve it up, a summer slushie station is one way you can make unforgettable moments that are sure to stay with you forever.
Get organized this summer with these fun summer ideas for you and your family to create an incredible summer together!