The Best Budget-Friendly Sports Decor for a Bedroom
Does your child or teen want a sports-themed bedroom? As you're searching for ideas and items for their room, you might see lots of expensive, massive decor items. But don't worry! If you don't have the budget for an elaborate sports room, there are plenty of affordable ways to decorate it! In this post, we will explore some great budget-friendly ideas for giving a bedroom that sports-inspired look.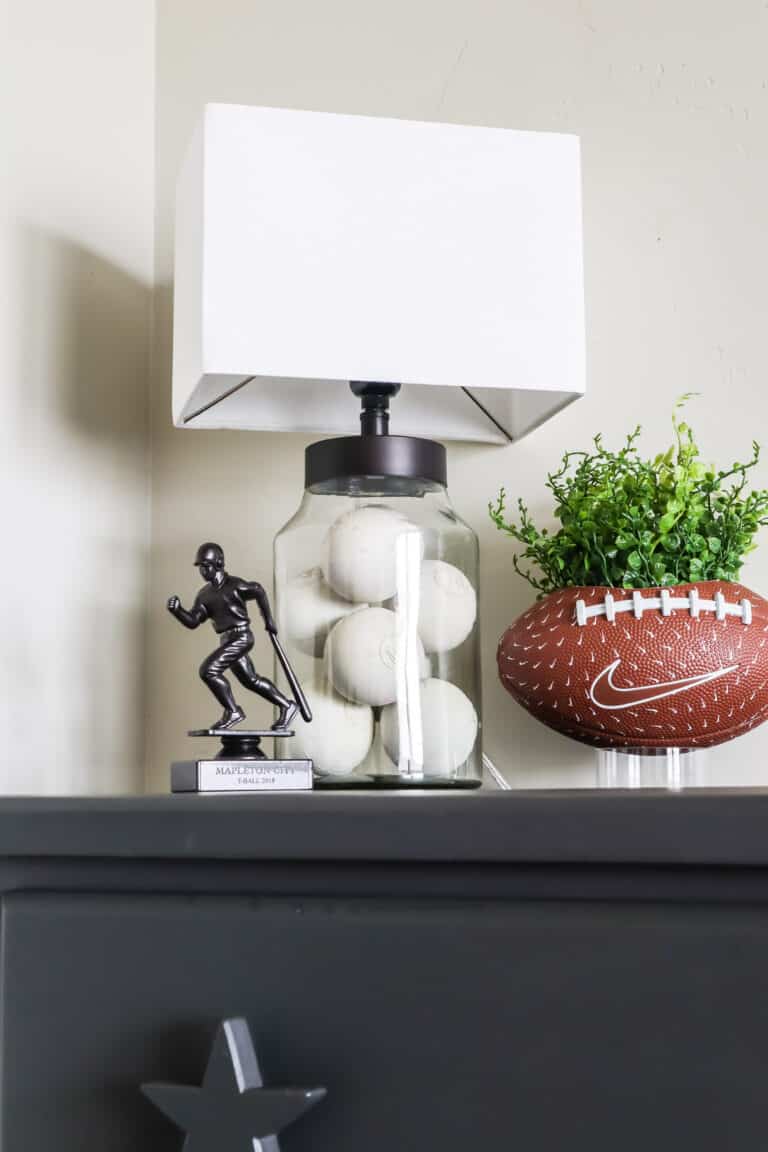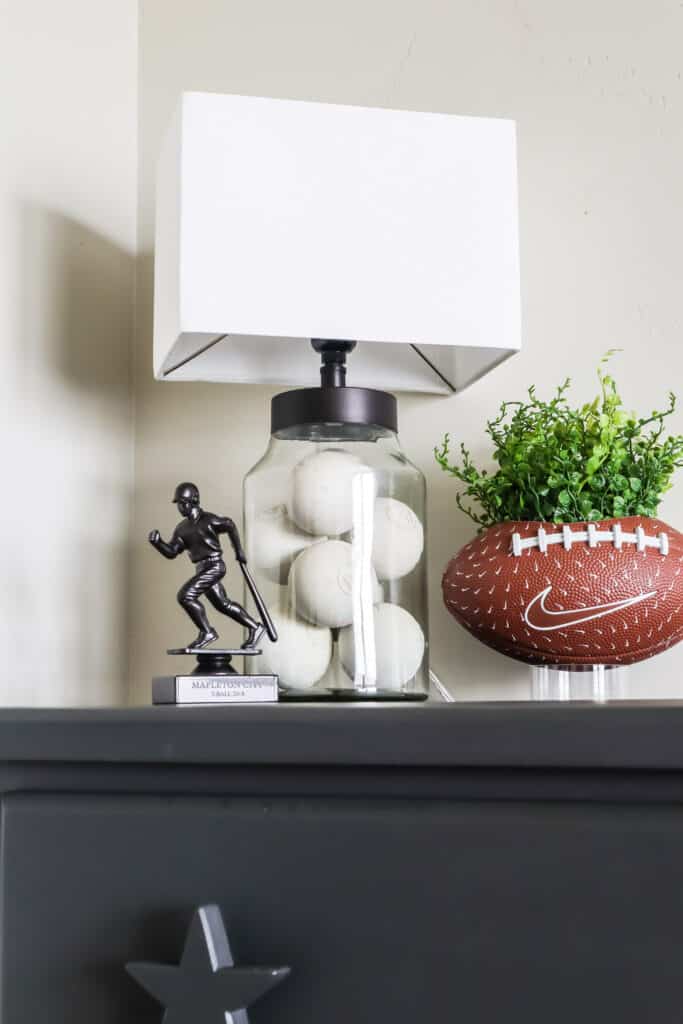 We will also give ideas for a more subtle sports-inspired room. If your kid just wants hints of sports room decor without it being covered top to bottom in sports paraphernalia, this post will share ideas for sports room decor at a decent price!
Sports Room Decor Ideas
If your child loves sports, they might want to have a room dedicated to their favorite teams and players. I decorated a sports-inspired bedroom for my sons and found some great things for his room that weren't super expensive. I loved that it was more subtle than other sports rooms as well! Here are some budget-friendly ideas for decorating a sports-inspired bedroom.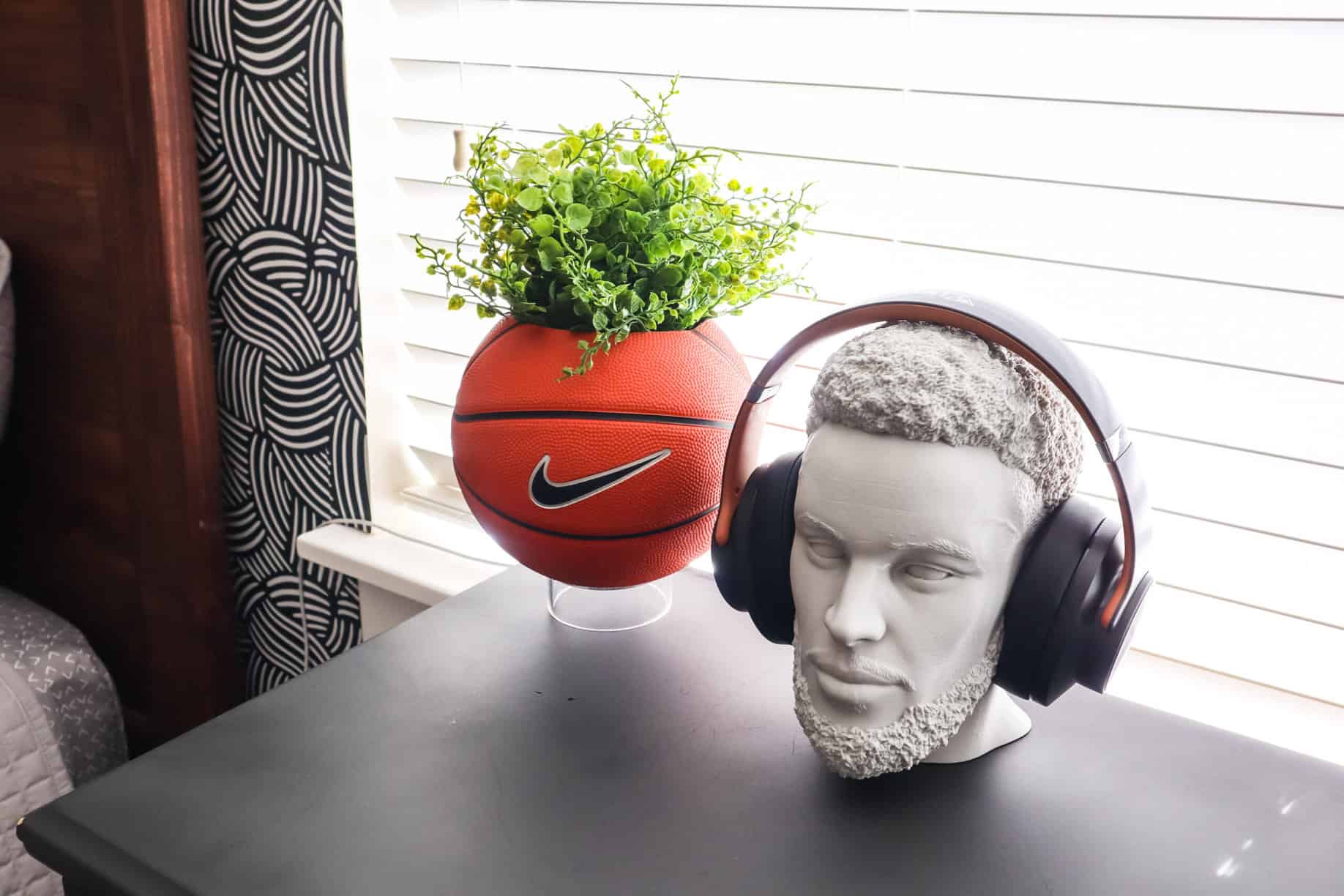 Get Wall Decals or Prints
Wall decals are an easy way to add a unique touch to any bedroom. If you want something more specific, you can find wall decals of your child's favorite team. You can also get a small print to hang that is related to their favorite sport.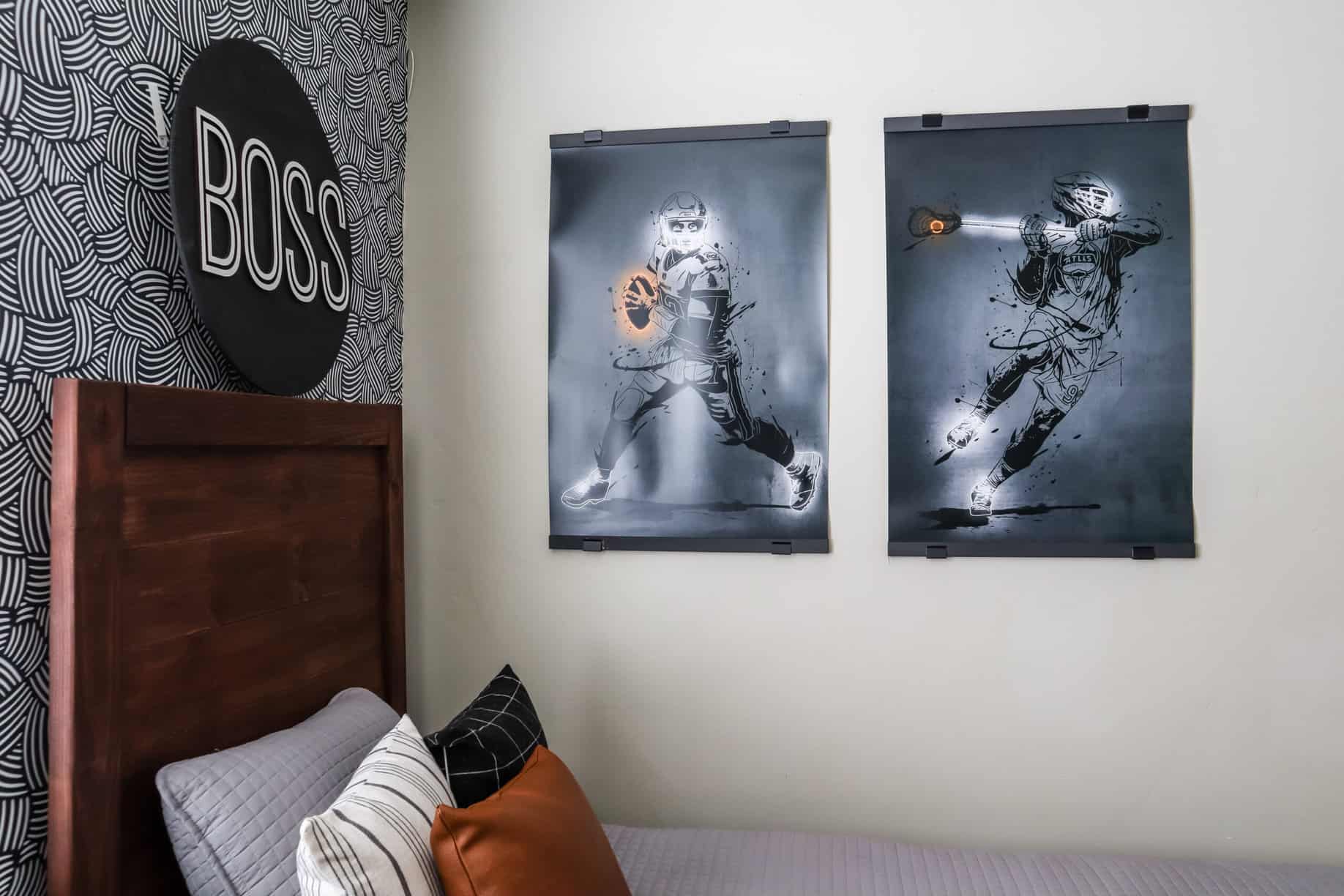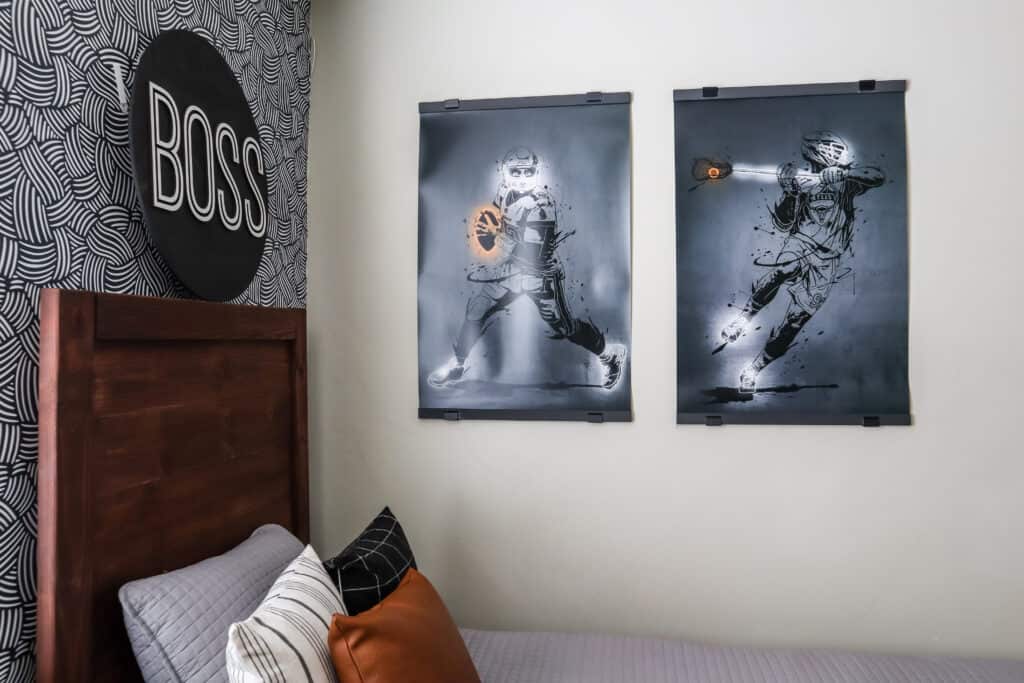 Depending on how subtle you'd like the sports decor to be in their room, you can get a large decal or print, or a small one that can sit on their desk or hang as part of a small gallery wall.
You can also get one or two bigger pieces to hang on the wall without overwhelming the room! I love these neon sports canvases. The price might seem high, but if you purchase the digital print, you can print the poster for $20 from Walmart's photo center. The seller's account also has tons of different sports and posters they offer, so you should be able to order one your kid will love! They even have custom order options available.

Add in a Few Sporty Touches
One way to keep your child's room subtle while not going over your budget is to add small sporty touches throughout the room.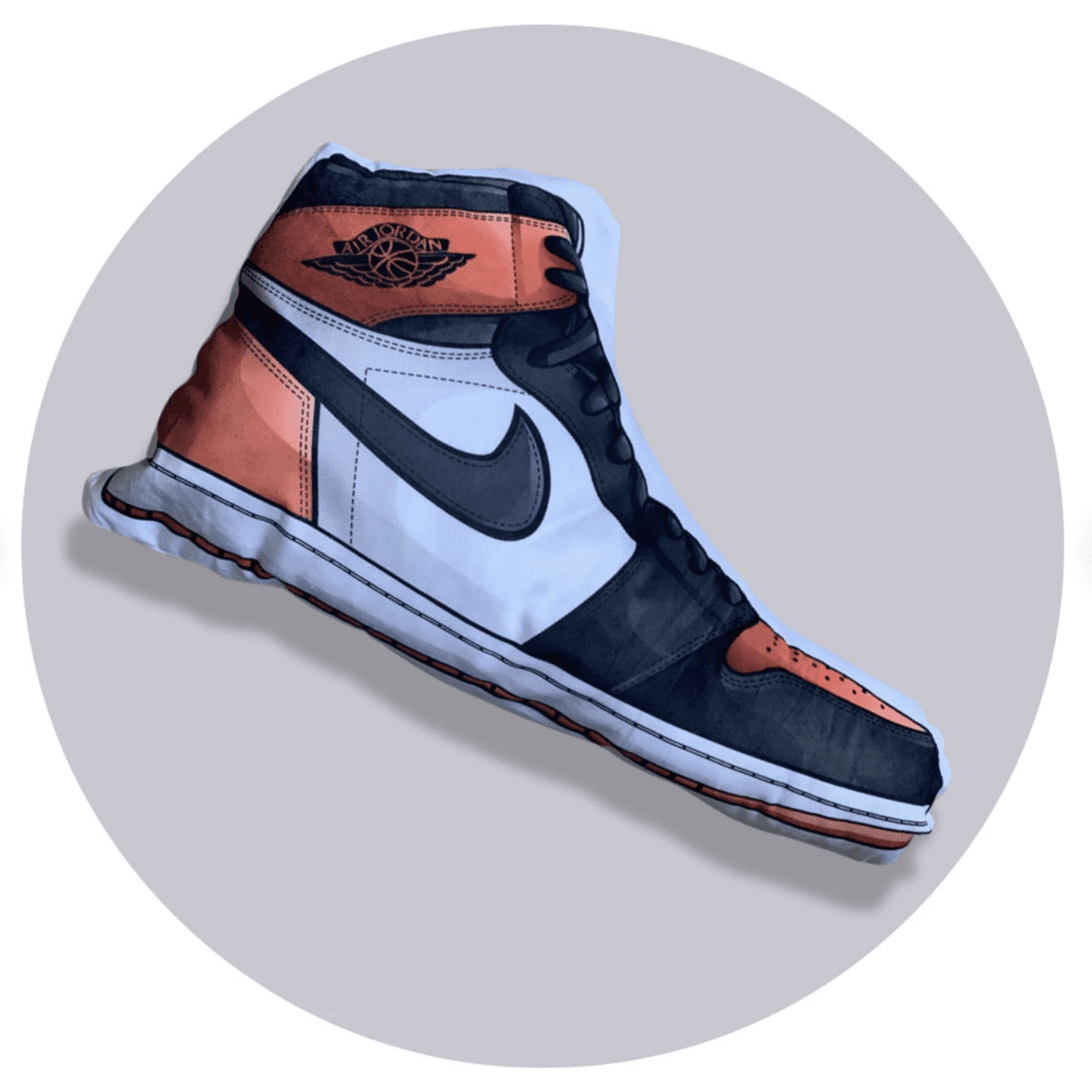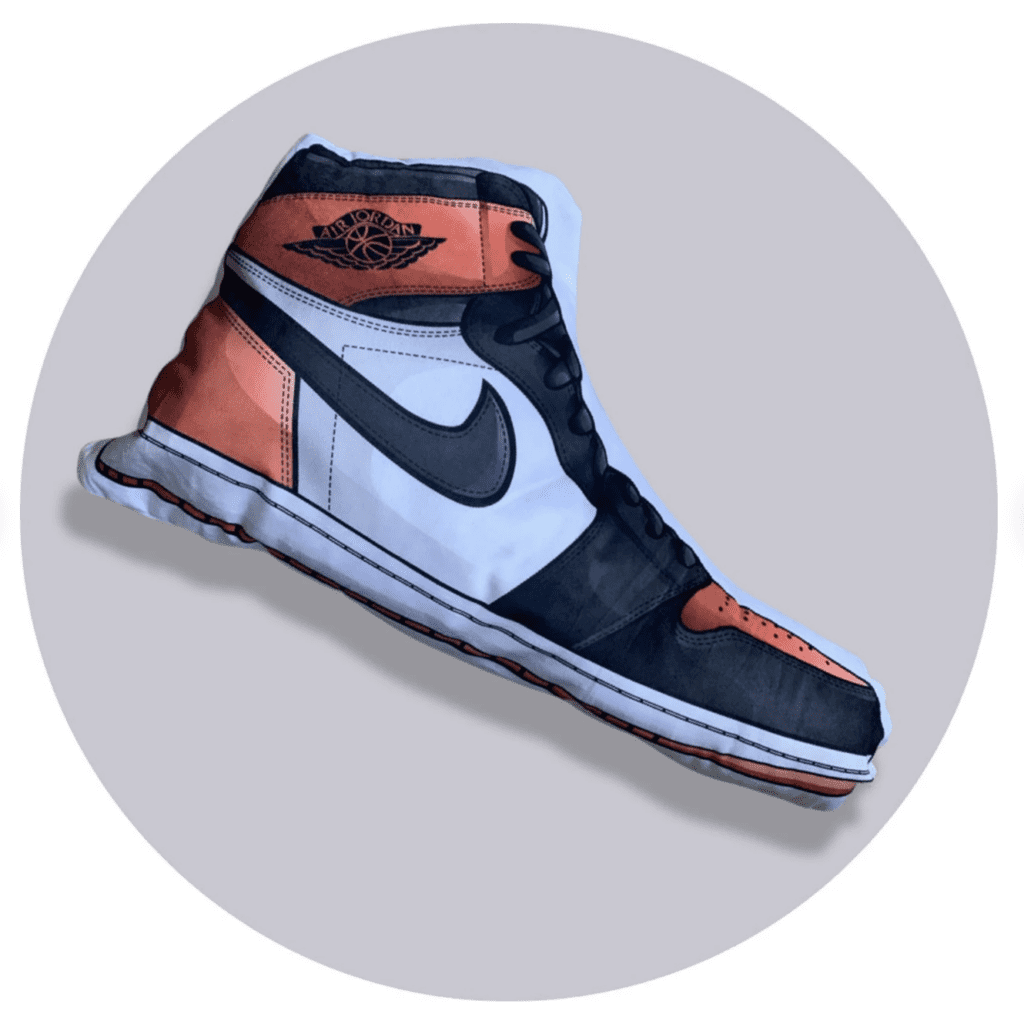 I love this pillow that looks like a Nike shoe. That account has different colors available if you go to their main store page, but you could probably search for other brands, too!
Incorporate Small Sporty Games
Another great way to stock their room with sports fun without going overboard is to find small sporty games you can order for their bedroom. I love this over-the-door basketball hoop because it doesn't take up tons of space and their friends can easily join in the fun when they come over!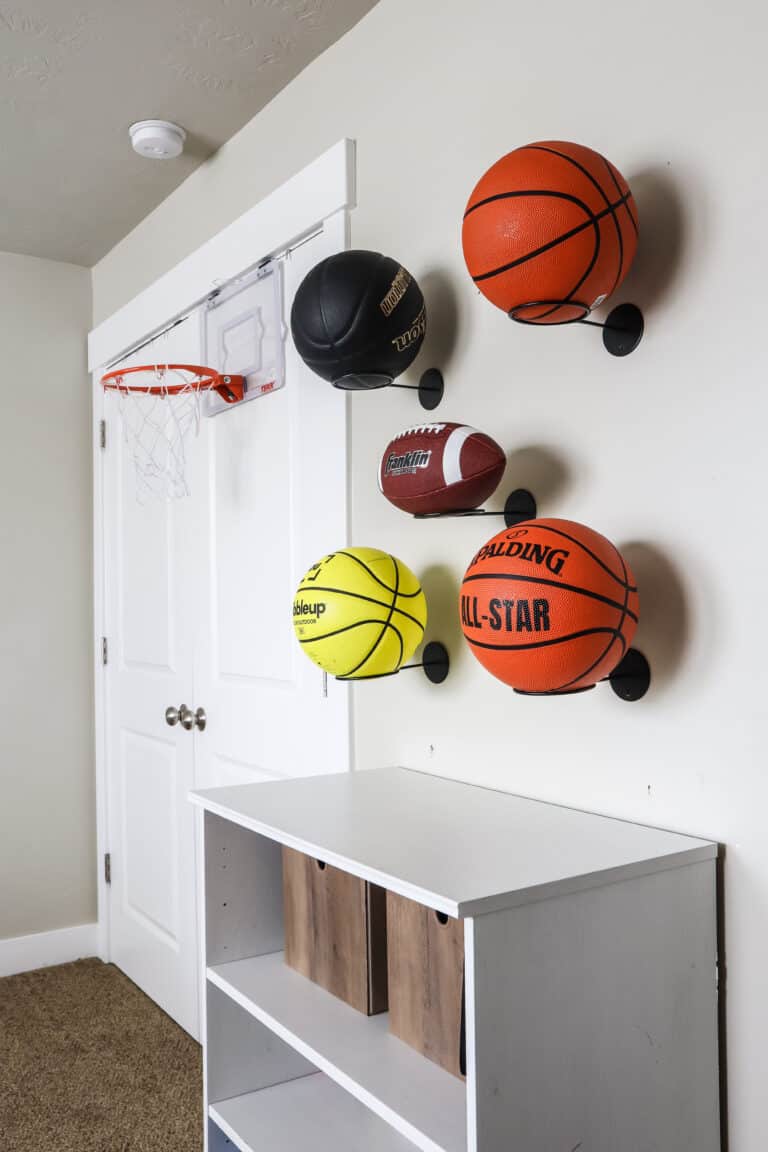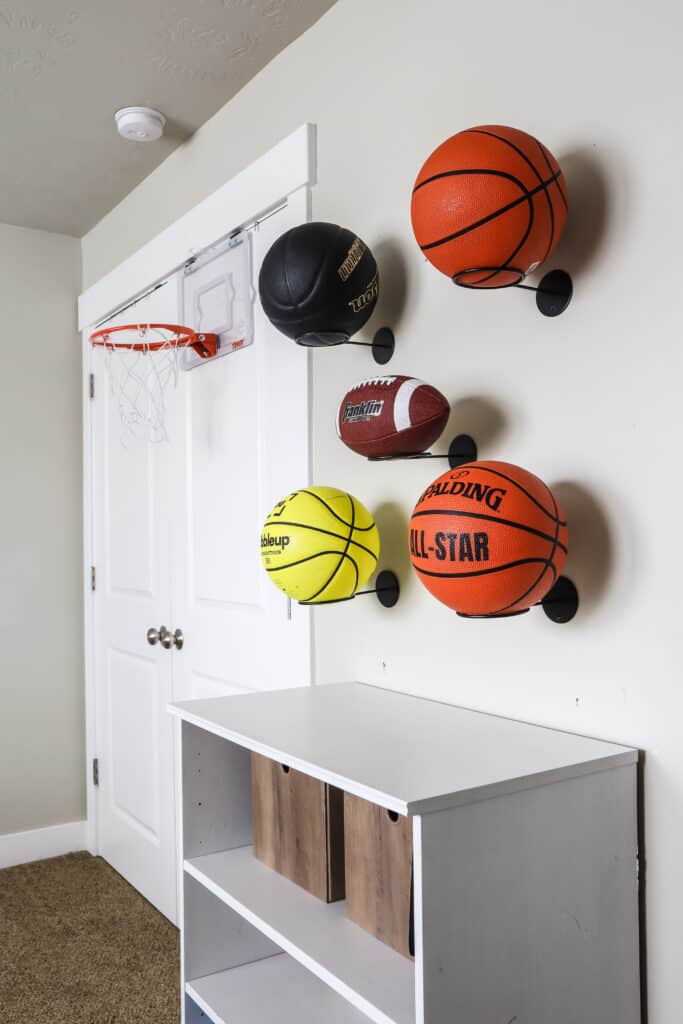 Find Functional Things with a Sports Theme
When it comes to room decor, you can get functional items for the room but with a sporty pattern. That will help add little touches throughout the room. For example, I love these basketball planters. Aren't they so cute?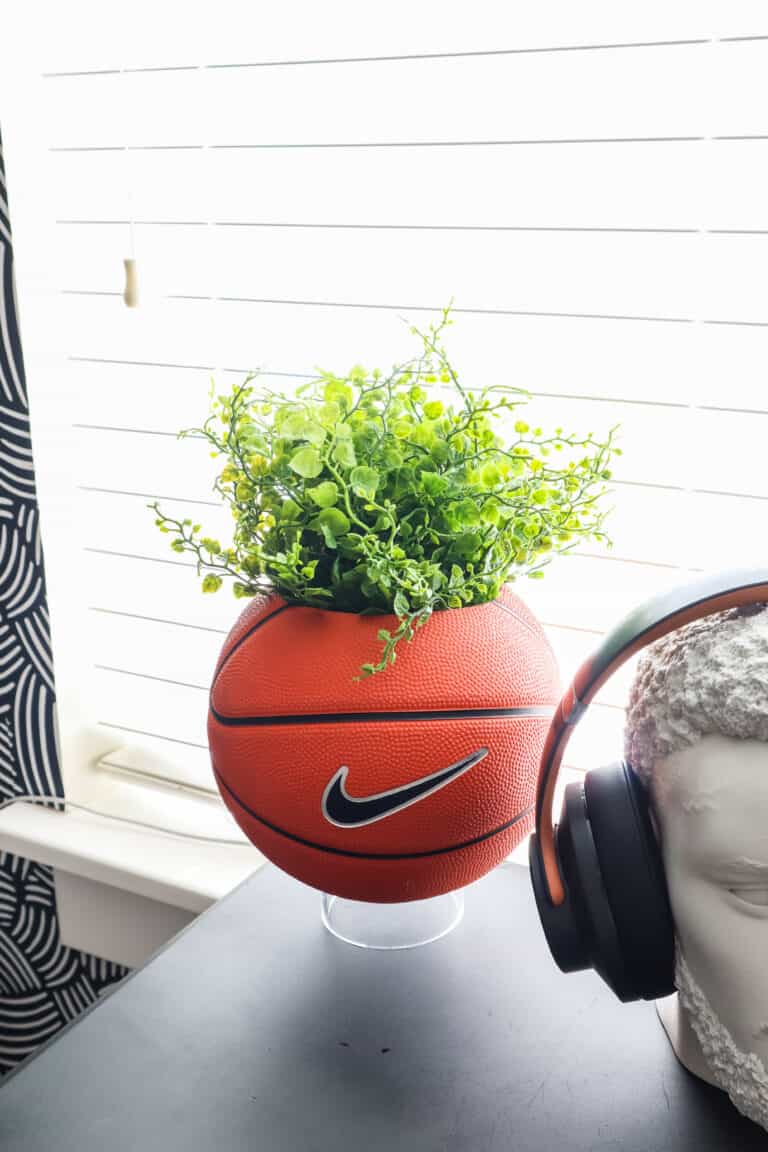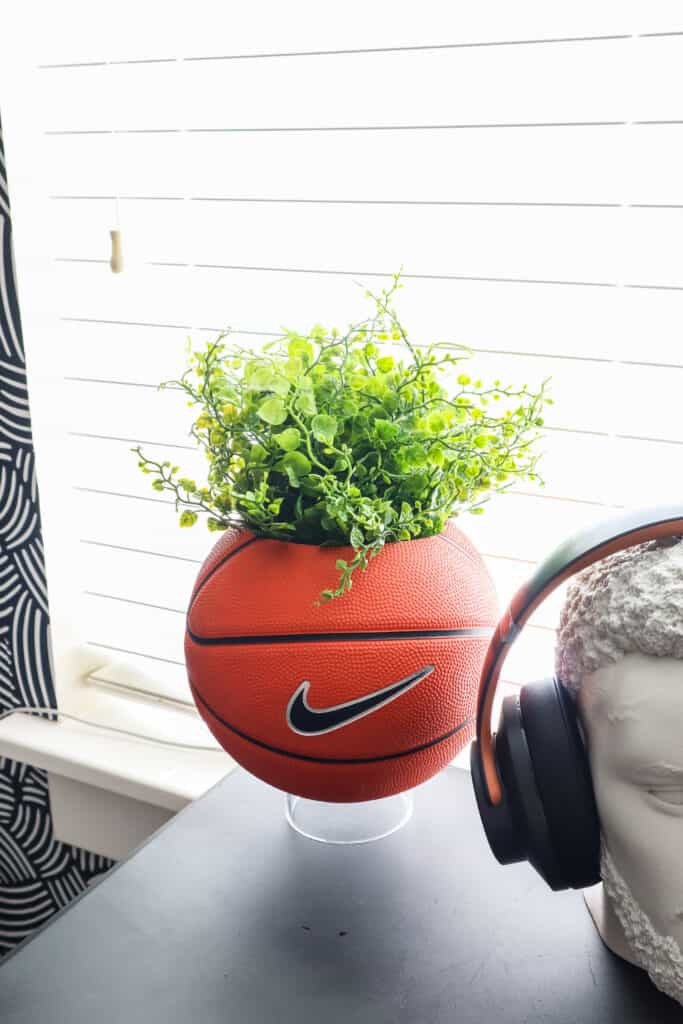 You can also make them yourself using these mini basketballs from Big 5. We just traced a marker around the shape of a cup and cut it with a box cutter. Then I filled it with some plants that I found at Hobby Lobby.
I also saved this pin the second I saw it because I loved the trash can and knew I could replicate it. Click through different websites and stores to see your options, because you might find some really cool things for a great price or ideas for things you can DIY!
I used this inexpensive basketball net from Walmart and a mesh trash can that I found at Ross. You can also find an inexpensive mesh trash can at Walmart.

How to Store Sports Equipment in the Bedroom
If your child has lots of sporting equipment and you want to store it in their room, there are a few options for how to store sports equipment so it looks nice and easy to reach.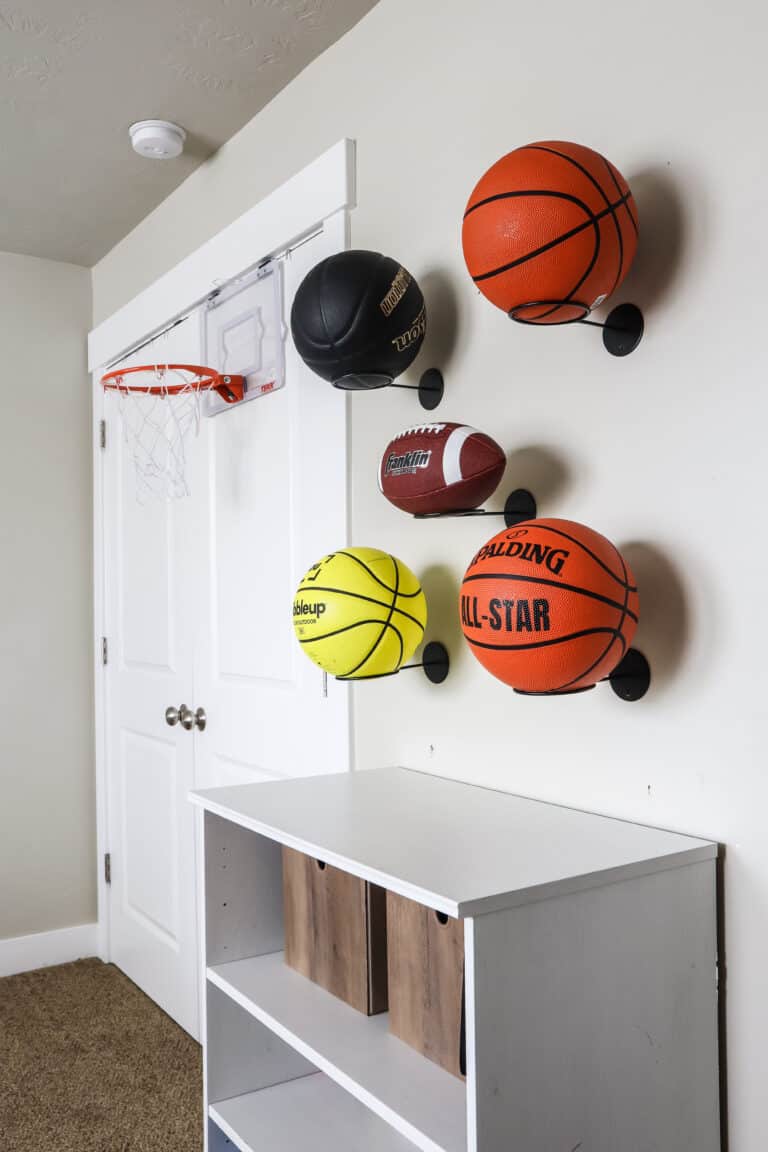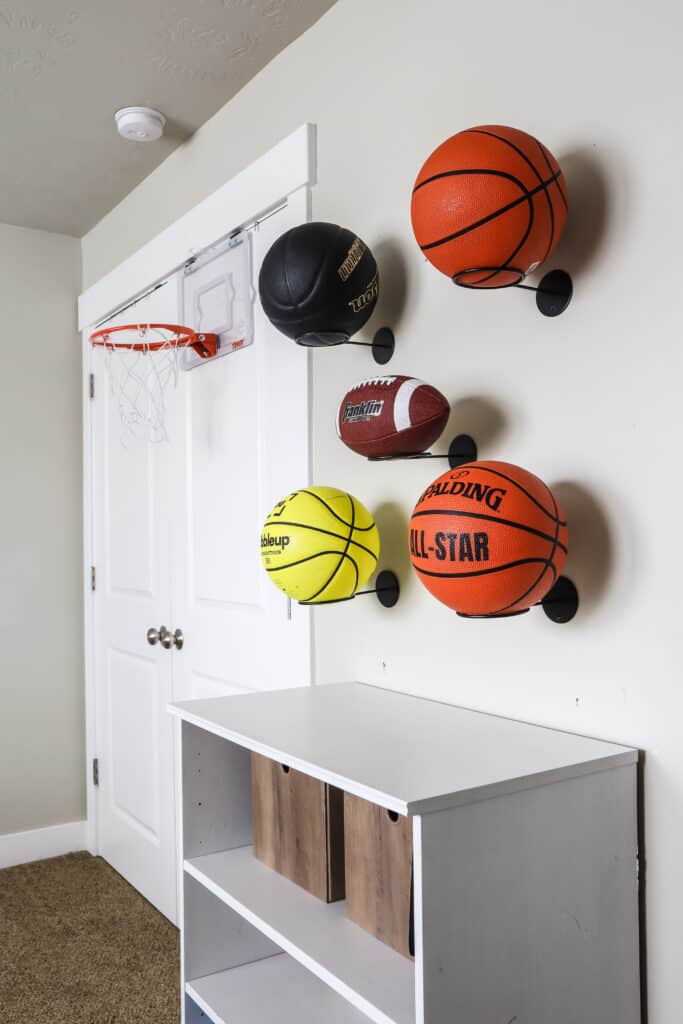 One of my favorite ways to store balls (like a basketball, football, soccer ball, volleyball, etc.) is with this hanging wall mount. It totally saved me when trying to find a way to display sports balls.
Other great options include getting a big jar for the shelf for smaller balls like tennis balls or golf balls or getting a basket that can sit in the corner of their room. If you don't have wall space, you can also get a stand like this.

You have lots of options for a sports room!
You don't have to stock the room full of sports paraphernalia to make a fun sports-themed room. You also don't need to spend an exorbitant price on sports room decor. Take a little time and search for the brands, teams, or players your child loves. A few thoughtful items are better than buying a million things anyway!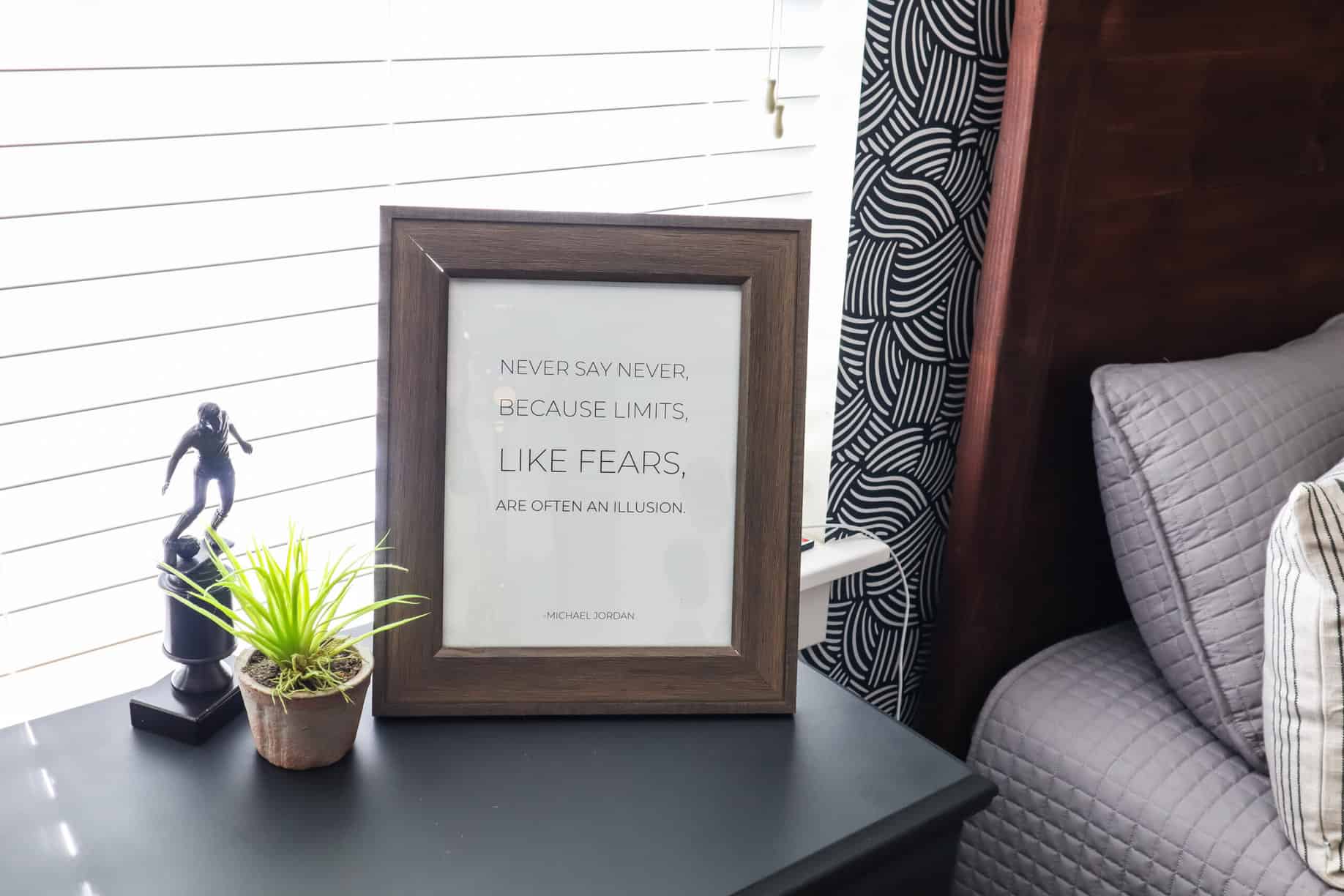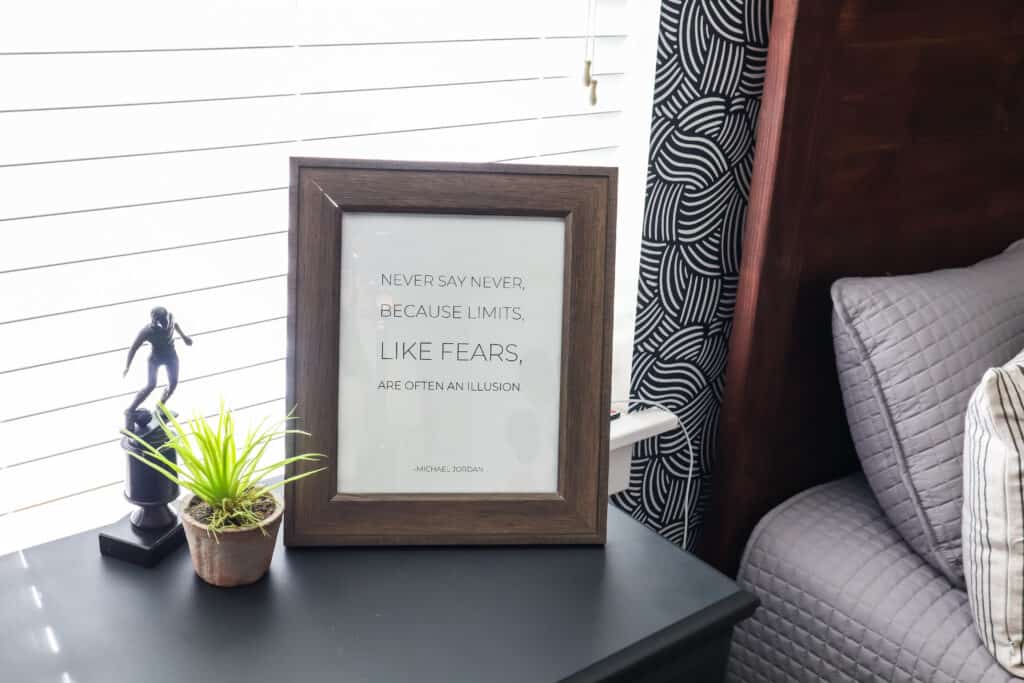 I hope these ideas will help you as you decorate your child's room with fun sports decor. I'm sure they'll love it!