Completely Stress-Free Packing: A Free Printable Packing List
Are you feeling overwhelmed and stressed at the thought of packing for your next trip? You're not alone! Packing can be daunting, but it doesn't have to be.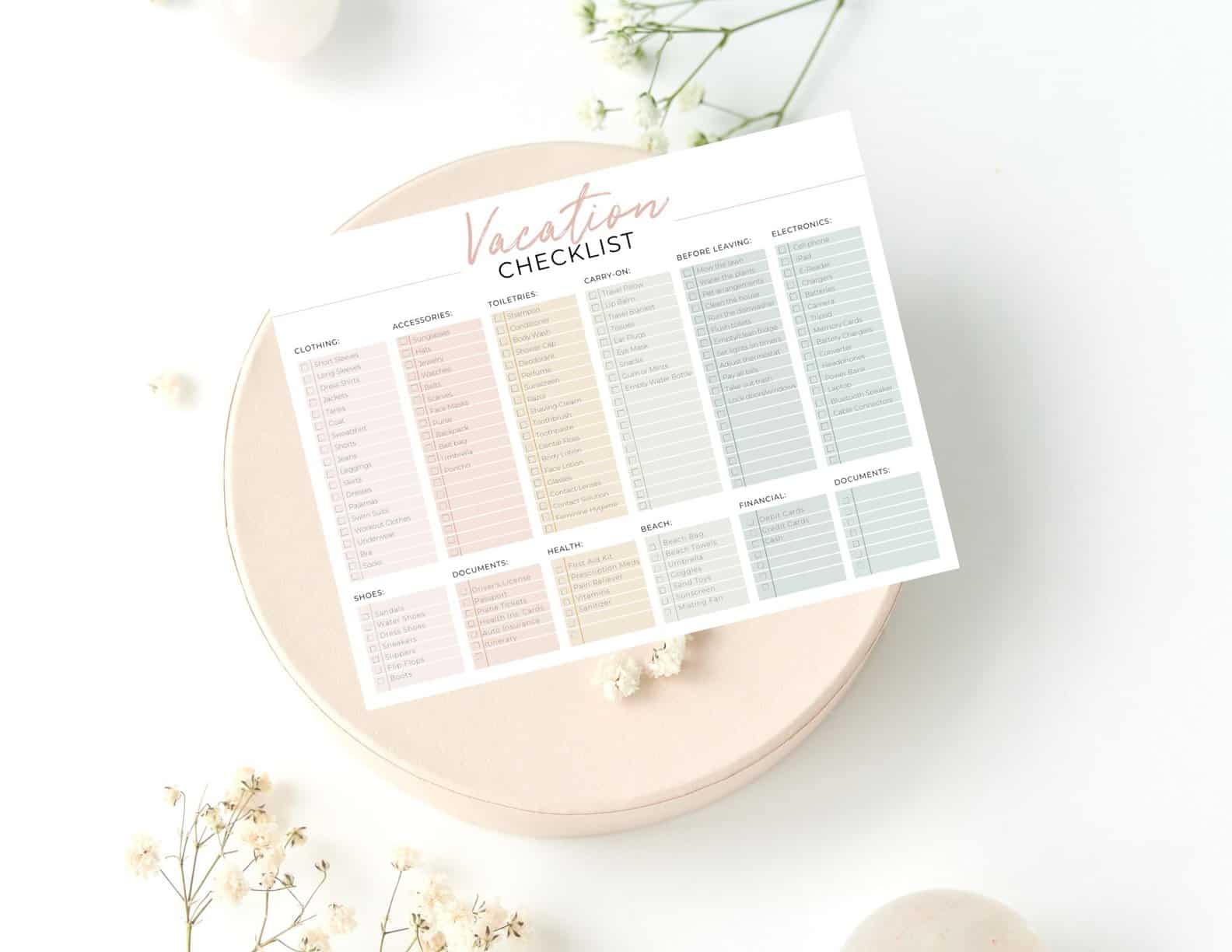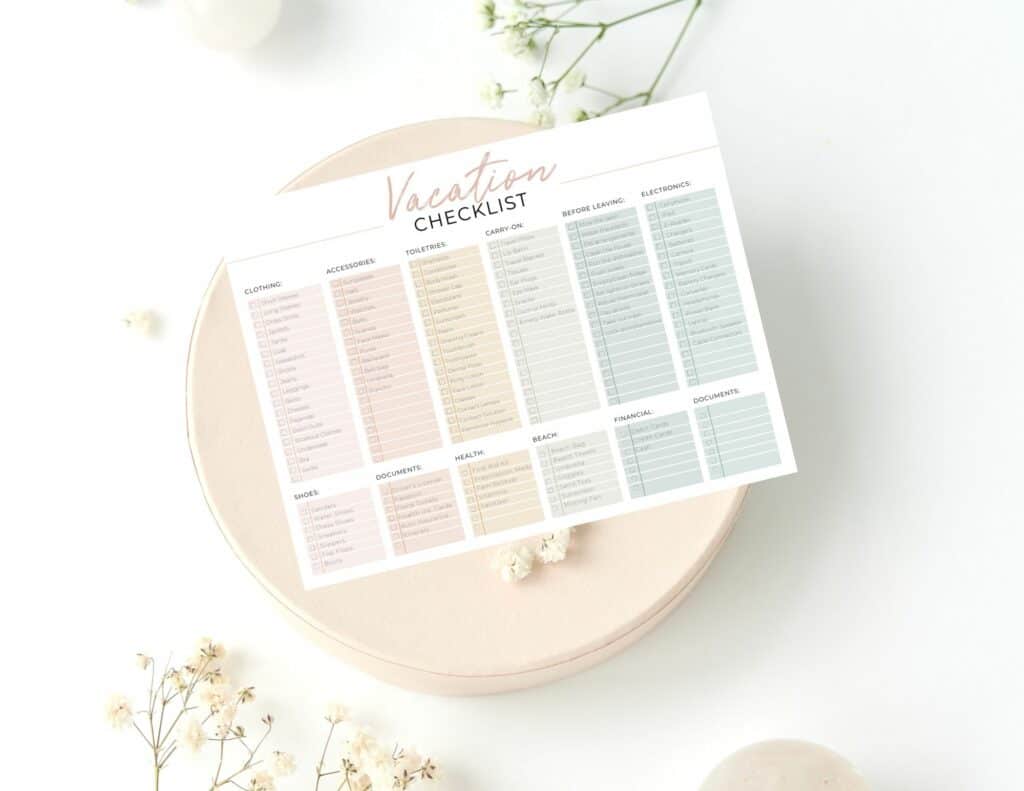 We're here to help make the process as easy as possible with this free printable packing list. This list will help you remember everything you need to take with you on your trip. Plus, we'll give you some tips on how to pack efficiently so you can fit everything in your suitcase!
Tips for Packing
When it's time to pack for an upcoming trip, there are some tips and tricks to make the process as easy as possible. Having helpful tips is important when you're trying to stay organized and make sure you don't leave out any clothing items, toiletries, or other essentials.
So here are our travel tips to help you as you pack for your next trip!
Make a List
Before you start packing, make a list of everything that needs to be packed, or use a printable packing list. Packing lists will help you keep track of what items to bring and ensure that nothing is left behind.
We will go into more detail about packing lists in the next section, but this is an important part of how to stay organized when packing!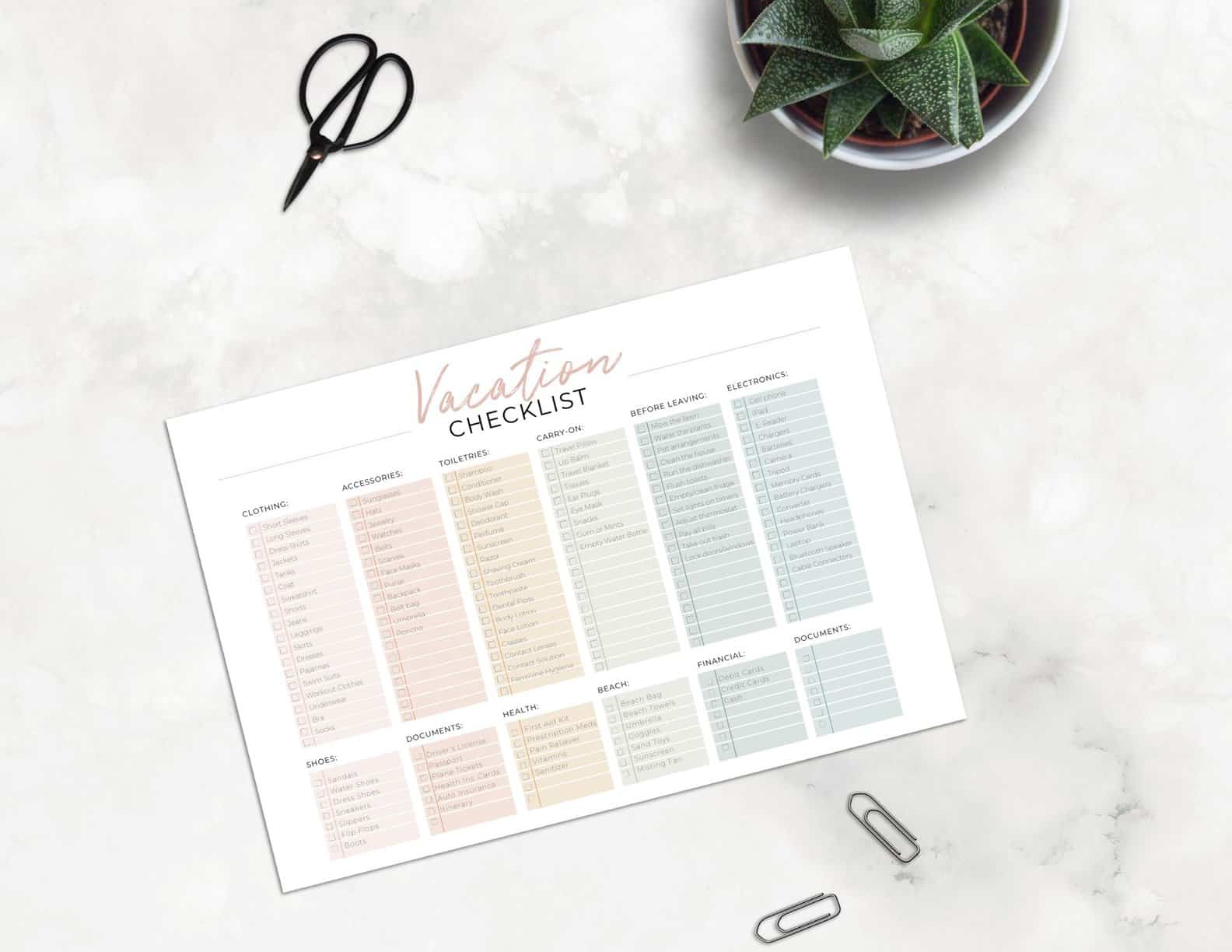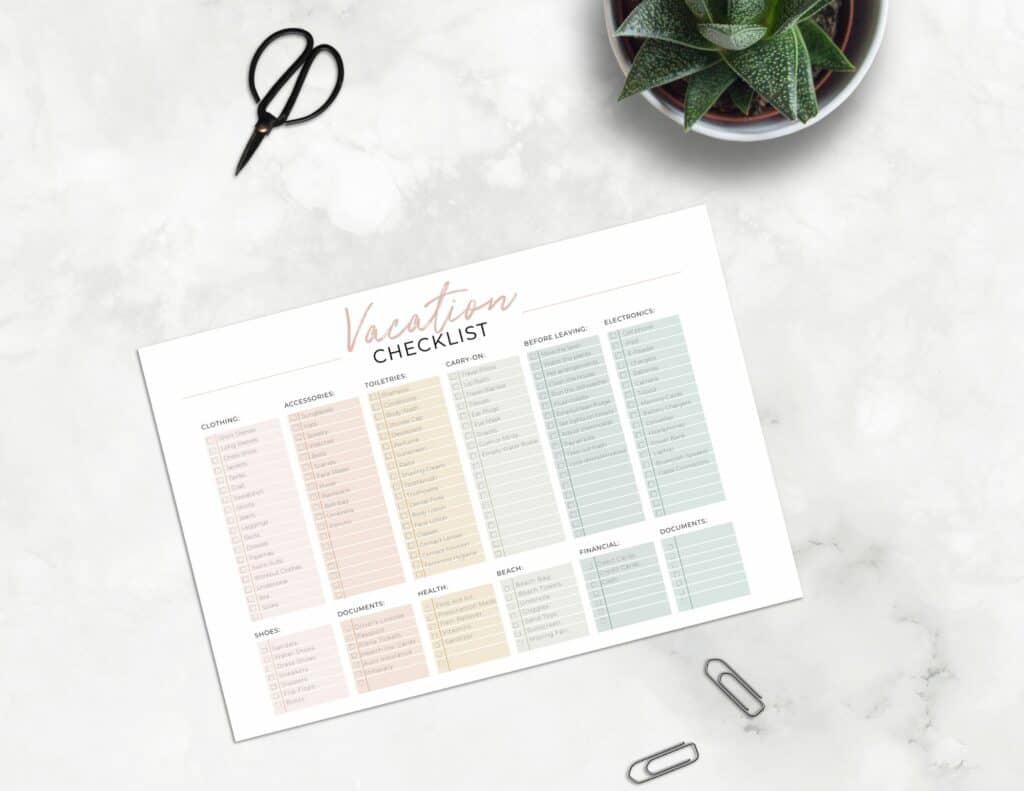 Pack Light
Try to pack light by selecting only the essential items for your trip. This will save room in your luggage. Of course, if you're traveling internationally for a longer period of time or your vacation will be over two weeks, you're going to be packing a lot and probably have some checked bags.
But, for the most part, avoid overpacking when you can. To pack light, just bring what you know you'll need. For shoes, as a general rule, bring a pair of good walking shoes and maybe one pair of nicer shoes if you plan on going to a nice dinner or location on your trip.
For everyday clothes, bring clothes that work together as a whole. Then you aren't limited to specific matching outfits. If your travel wardrobe is interchangeable then in case you have dirty or wet clothes, you can easily switch to a different top or t-shirt without worrying about if it matches.

Try Not to Bring Items You Don't Need
This might seem obvious, but before a trip, check on what items will be at the place you're staying. Will you be at a hotel with a hair dryer? Great, then you don't need to bring your travel hair dryer.
What about dental floss or toothpaste? Does your vacation lodging provide them? Good, now you can take those out of your bags. What about a first aid kit? Most hotels and vacation rentals have them, so don't take up space in your luggage if you don't need to!
Cut down on extra items whenever you can and save that room in your bag for things you'll really need.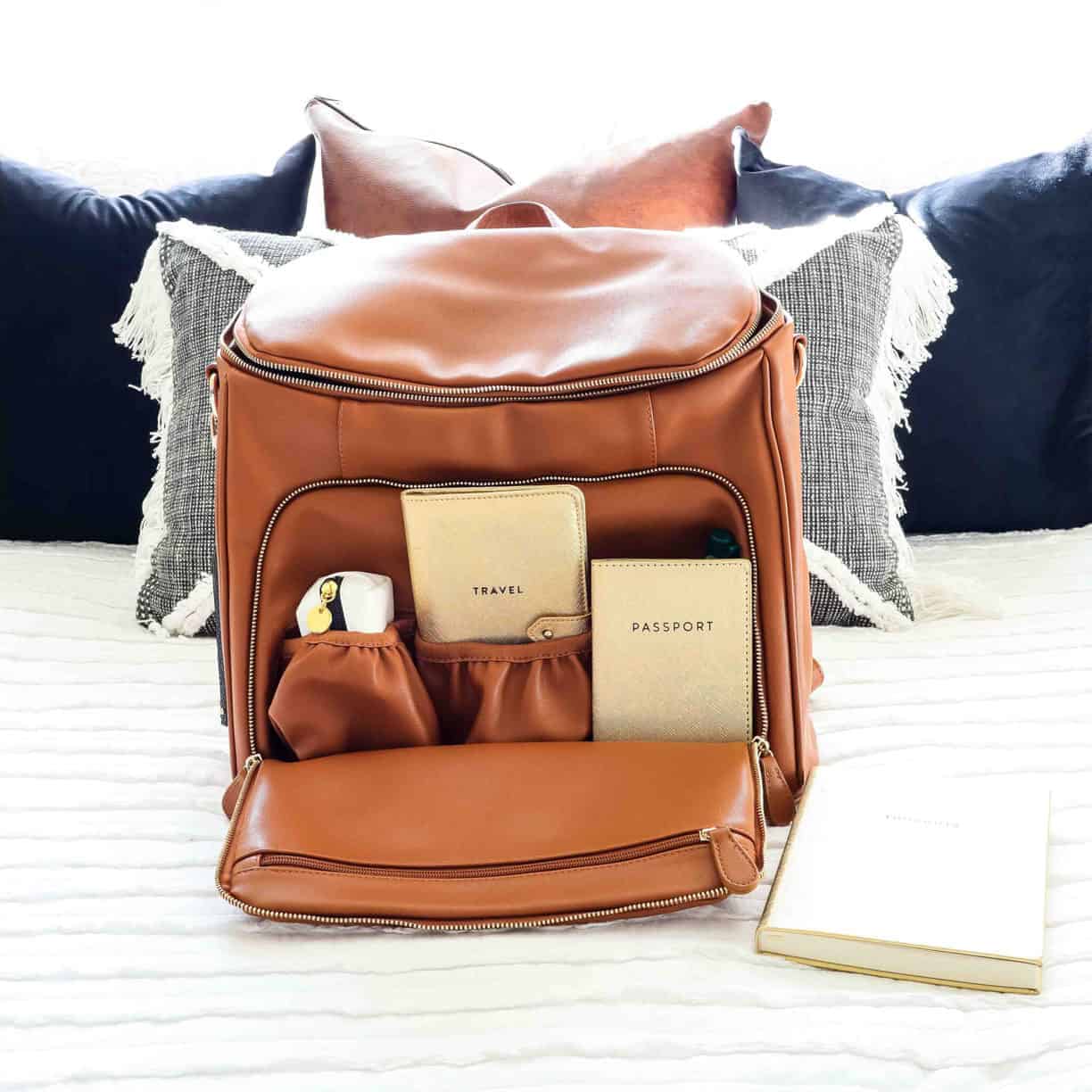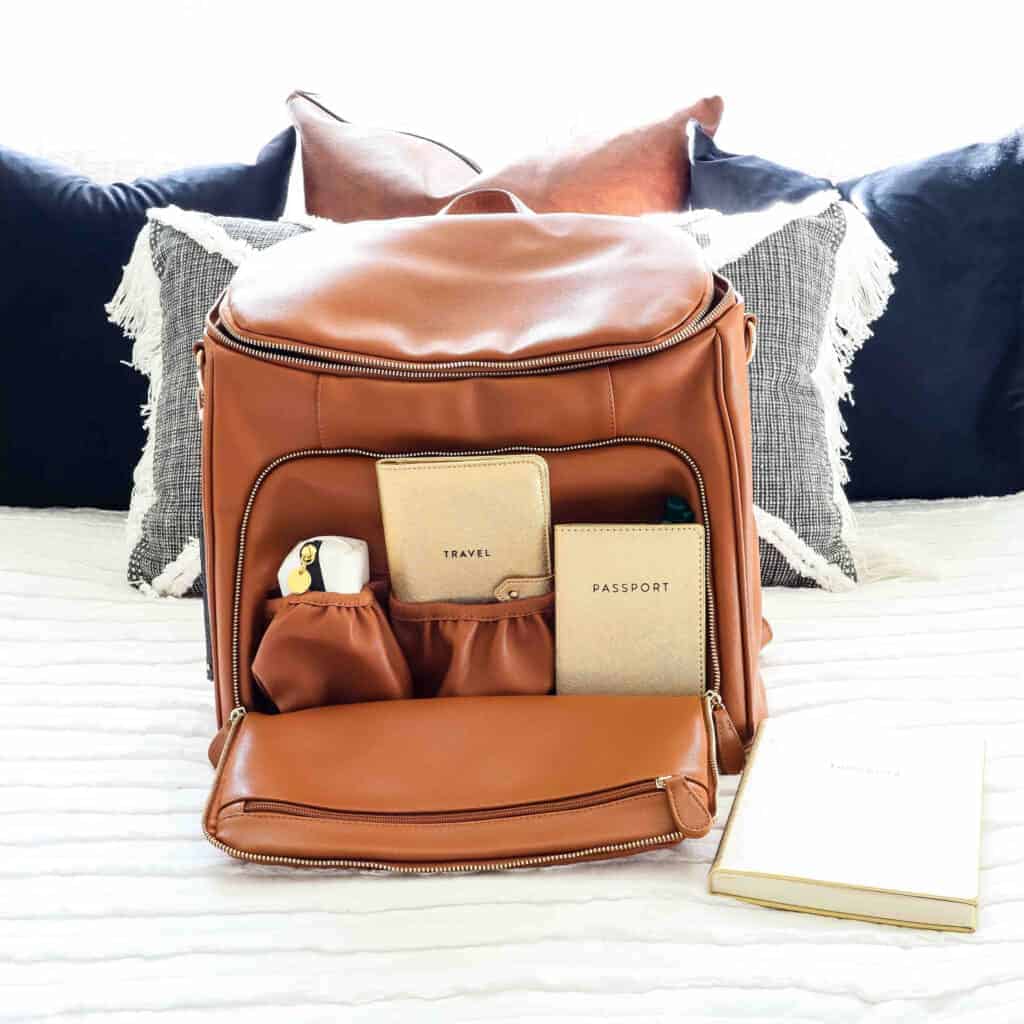 Use Packing Cubes
Packing cubes are a game-changer for organized travel. They are small rectangular-shaped containers with a zipper on top and different compartments inside. You can use them to store clothes or other items you want organized and easy to access while traveling.
Roll up your clothes and place them in the packing cubes. They'll hold more than you think they will! This helps keep your clothes organized in items and lets you pack extra clothes if you need to! It's a great way to travel light without sacrificing any of the clothes or items you want to pack in your luggage.
Keep Important Items in Your Carry-On Luggage
When traveling, it's important to keep any personal item you don't want to lose in your carry-on. Luggage gets lost sometimes, and even if you can recover it, you don't want to have to wait a few days to get back any important travel documents, necessary toiletries, or other irreplaceable items.
Keep any personal item you definitely need in your carry-on luggage just to be safe.

Get Travel-sized Toiletries
Buying all new toiletries for a vacation can be an annoying extra cost, but getting travel-size items will fit much better in your toiletry bag. Plus, you can always save those travel-size items for the next trip planned.
This also means you can keep a designated travel toiletry bag that is ready to go whenever you are!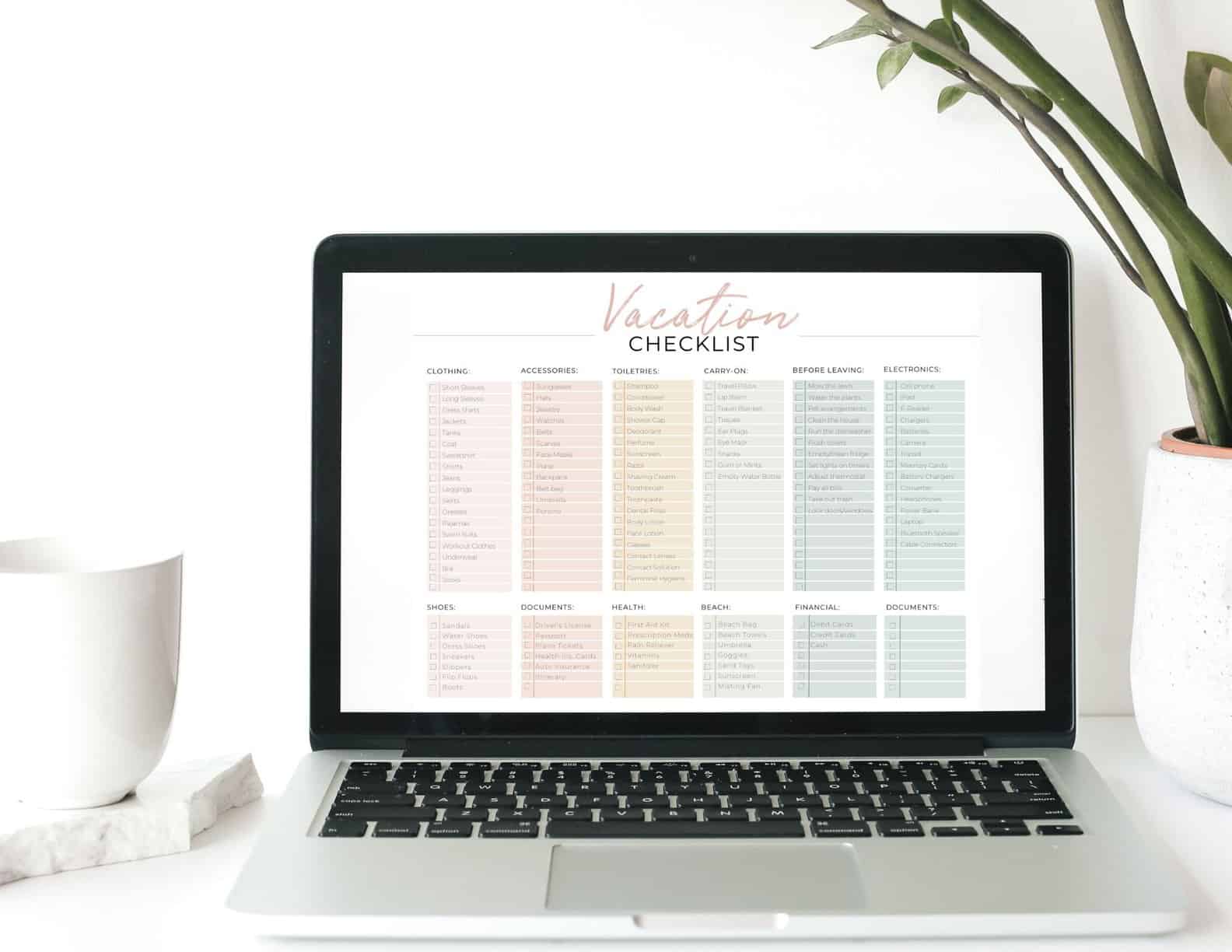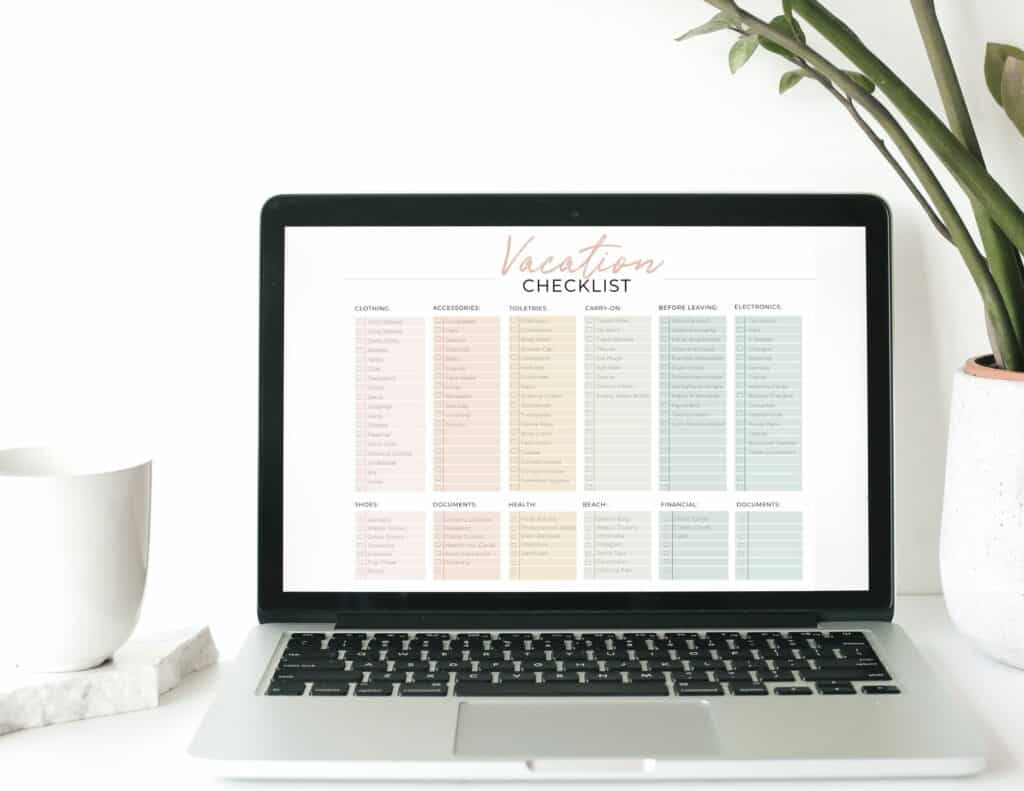 Wear Your Bulkiest Clothes When Traveling
Again, this might seem obvious, but it's especially helpful when going on cold-weather trips. The clothes you'll need for cold climates are usually bulky and take up a lot of room in your bags. To combat this, wear your biggest coat, your bulkiest shoes, and your pants that are the hardest to roll up.
It might be a little uncomfortable to wear all of those layers, but it's the best way to save room in your bag.
Ideas for Your Packing List
Here are some quick tips for clothes you'll want to pack to help you with your ultimate packing list. You'll see more specifics on my free printable packing list.
Clothes
Everyday clothes like jeans and t-shirts
Nicer pants and top or dress
Underwear, socks
Pajamas
One pair of functional shoes
One pair of nicer shoes
A coat (either a warm coat for winter or a light raincoat for the summer)
A swimsuit or work-out clothes (if applicable)
Belts and/or jewelry
Toiletries
Some of these might be at your vacation rental or hotel, so you might not need to pack all of them. Check before you go!
Brush or comb
Shampoo and conditioner
Soap or shower gel
Toothbrush, toothpaste, and dental floss
Deodorant and perfume
Moisturizer, lotion, and sunscreen
Glasses, contacts, and contact solution (if applicable)
Makeup and makeup remover
Feminine hygiene products (if applicable)
Key Items
Here are some things you'll absolutely need, so always double-check that you have them before you leave on your trip and before your return trip.
Wallet with cash and credit cards
Phone and phone charger
ID and/or passport
Medication
Any necessary travel documents
Camera and memory card (if applicable)
Miscellaneous
For longer trips, a book or headphones for music
Snacks
A water bottle
Sunglasses
Hand sanitizer
Tissues
Of course, this isn't everything you'll need to pack, but these are great general guidelines to follow as you begin packing. It's always better to use packing lists though so you don't forget anything!
Printable Packing Lists
Not that we've covered general packing tips, let's talk about using a printable packing list.
Having a complete travel packing checklist will help you make sure that you don't forget any essential items. There are a variety of printable packing lists available online, or you can create your own list on a sheet with blank lines, or use my free printable packing list (you can download it at the end of this post).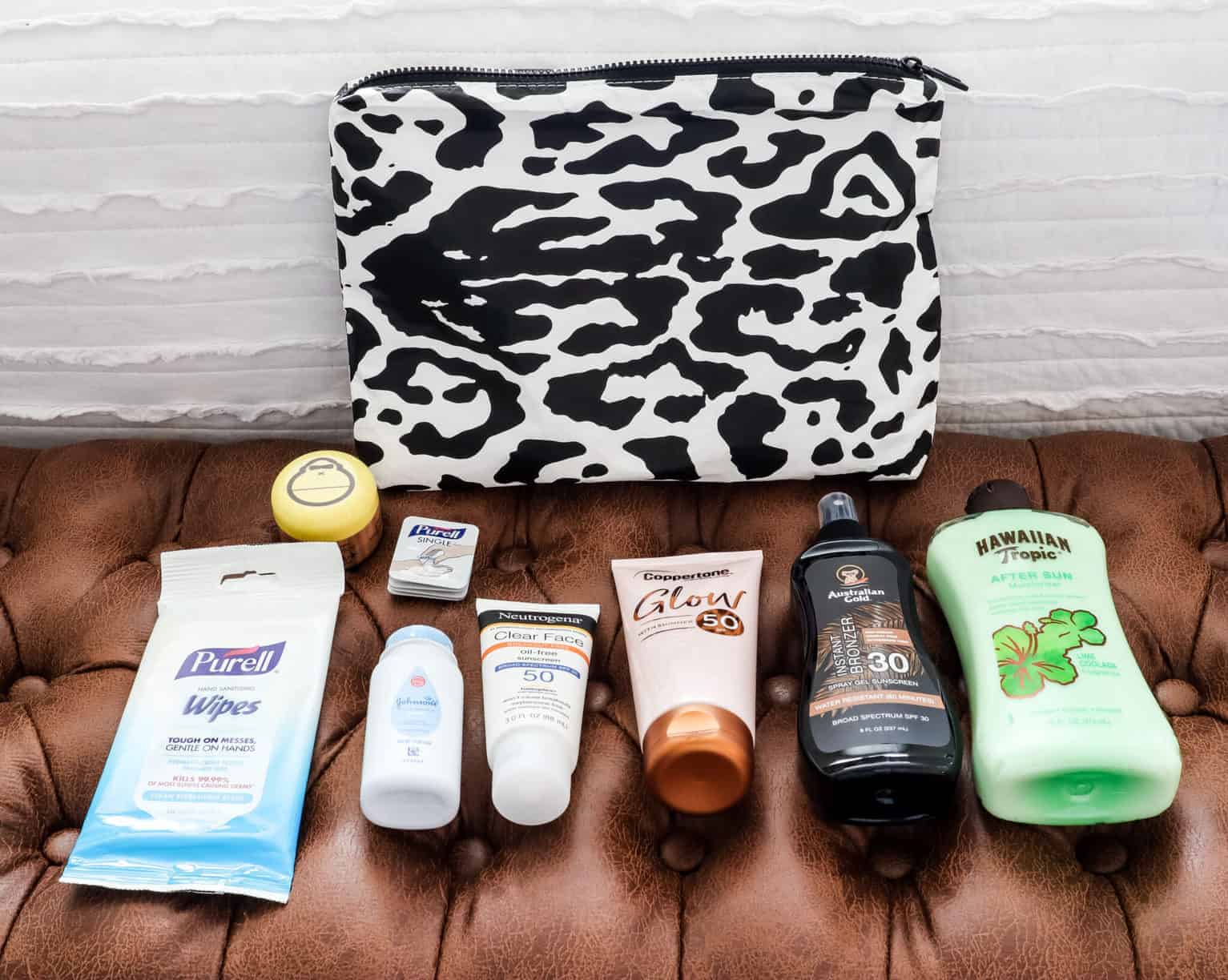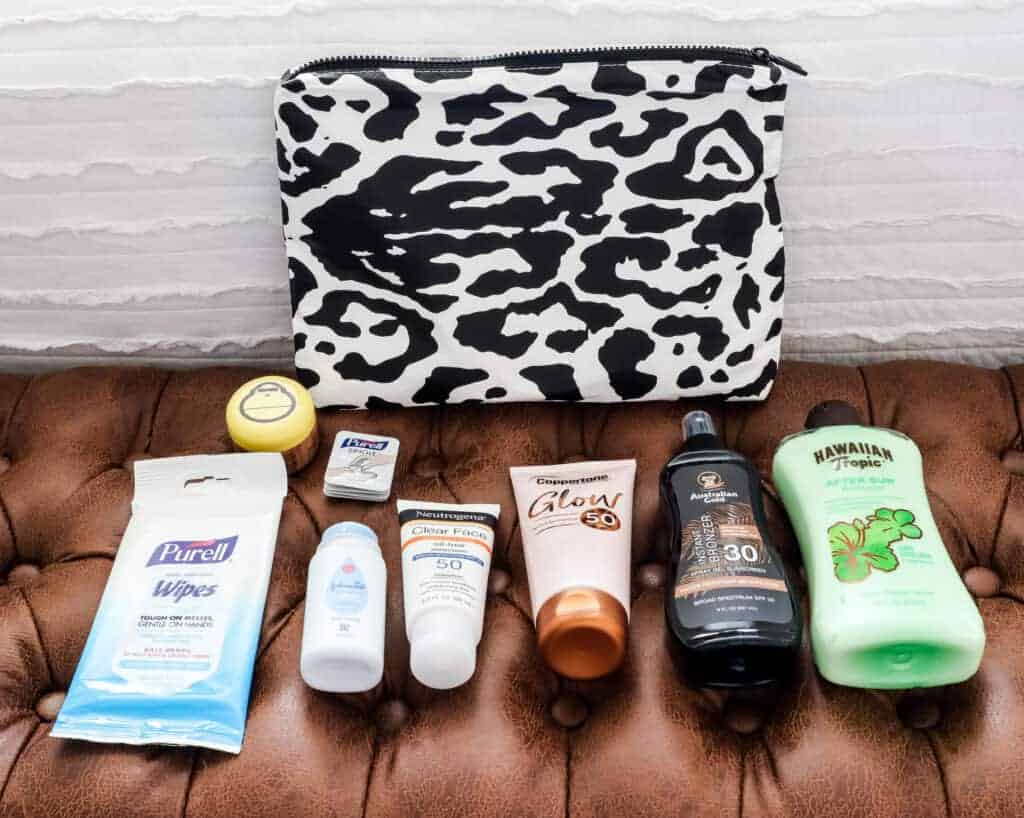 With a list, you can easily double-check to make sure you have included everything you need on your travel checklist. This is especially helpful for longer trips where you need to pack a lot of things. While you can usually buy new things while on vacation if you need to, there are some things you don't want to forget!
Sticking to a travel checklist helps you enjoy organized travel without overpacking and ensures that you can feel confident that you packed everything you need for your trip.
My Free Printable Packing List
Here is my free printable packing list for you to download. To really make it your own ultimate packing list, make sure you write down any specific items you need on your own printable checking list!
As you pack, go down the free printable packing list and check off each item on the detailed list to keep track of everything you pack in your bag.
Packing Made Easy!
With a complete travel packing list, you can be ready for your vacation or any trips you might be taking without needing to worry if you forgot anything.
Vacation should be fun and relaxing, you don't want to be rushing to a store to replace something you thought you had packed in your bag. So, hopefully, with these packing tips and this travel checklist, packing for your next trip will be easy!