Essentials to Pack for Your Cruise: Organization, Tips, and Unique Ideas
Are you getting ready to go on a cruise? If so, then you'll want to make sure that you pack everything that you'll need. Cruises can be a lot of fun, but they can also be very busy. That's why it's important to be prepared for every situation. In this blog post, we will list the 38 essentials that you need to pack for your cruise! We'll also give you some tips on how to stay organized and some unique ideas that you may not have thought of before!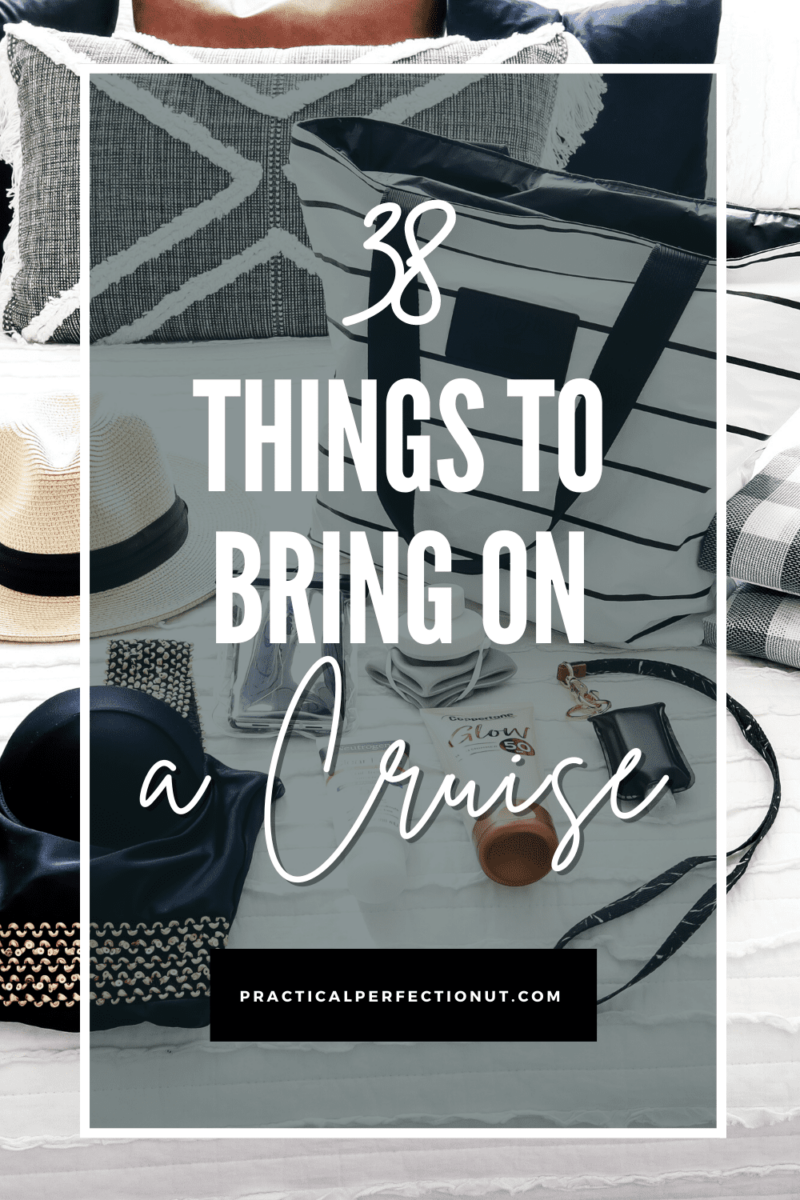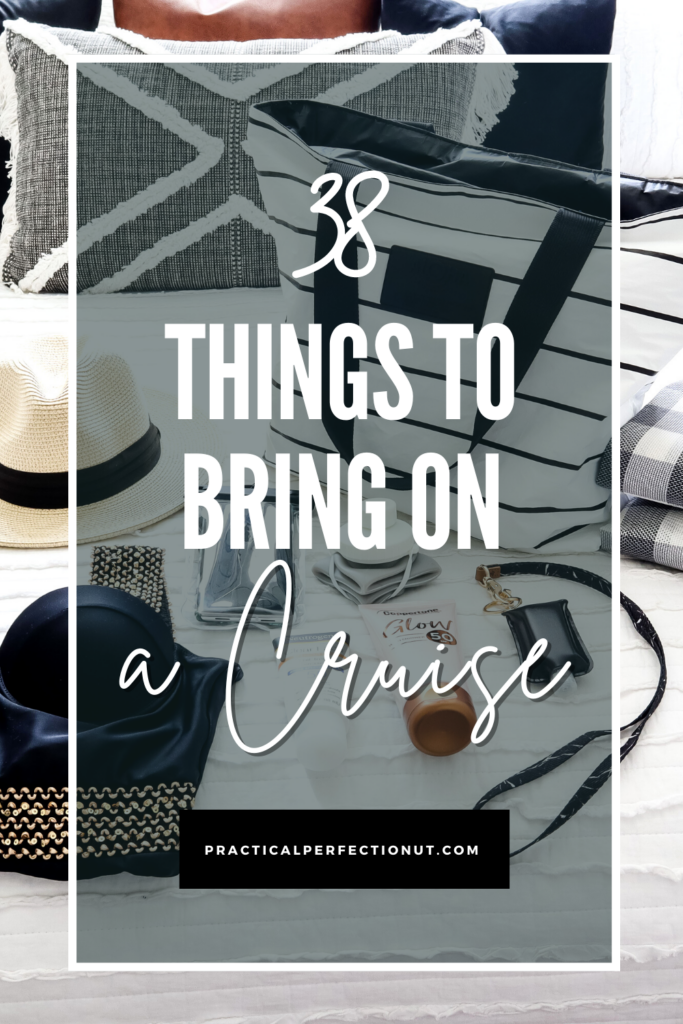 It can be really overwhelming when considering what things to bring on a cruise. You need to pack for many different scenarios such as shore excursions, formal night, lots of swimming, onboard activities, nightly shows, etc. it can be difficult to know what to bring. All cruise ships are different, even if they are in the same cruise line so it's important to study up on your specific ship and the things that you can do on and off the ship.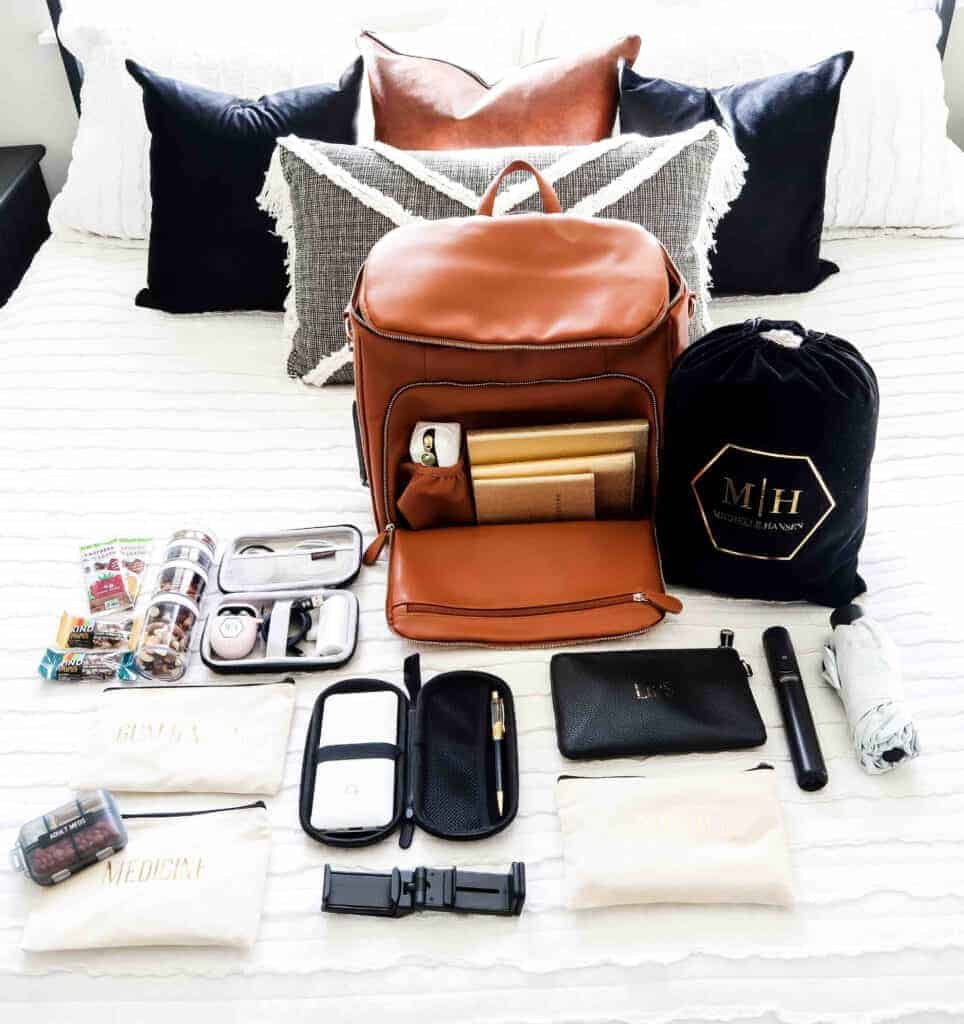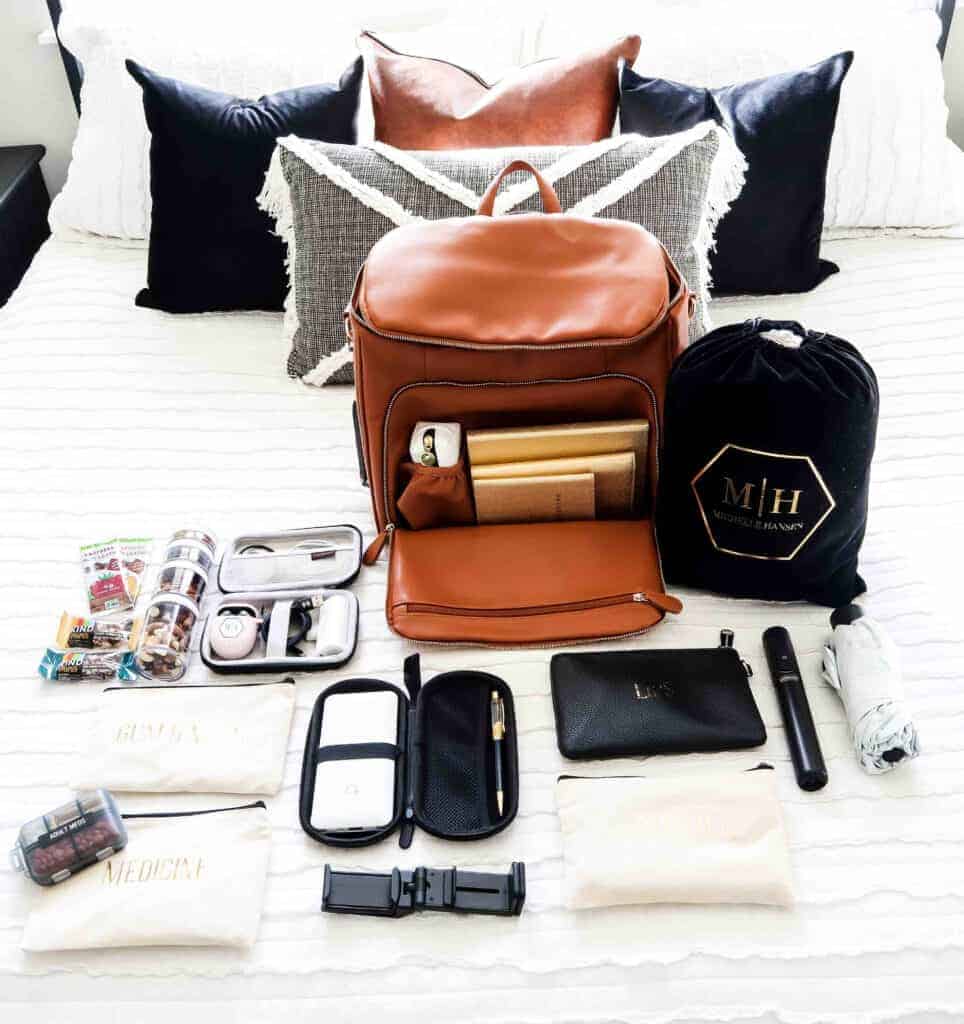 Whether you are going on a Disney Cruise Line, Carnival Cruise Line, or any other cruise vacation, this cruise essentials packing list can be a great guide for you to start from.
Cruising Essentials for Traveling to the Cruise Ship
There are only a select few states that have cruise ports so many of us have to travel to the port. So going on a cruise vacation often involves air travel. So I thought it would be helpful to add some items that you need while traveling to and from your cruise lines.
A travel wallet is a must-have for any type of trip, but it's especially important when traveling abroad. This is because you'll want to have all your important documents – like your passport and airline tickets – in one place so that they're easy to find. This is one of those cruise essentials that will really make things easier as you are traveling to and from your destination.
Not to mention, a good quality travel wallet will also protect your belongings from thieves. So if you're looking for extra peace of mind while on vacation, a travel wallet is a way to go!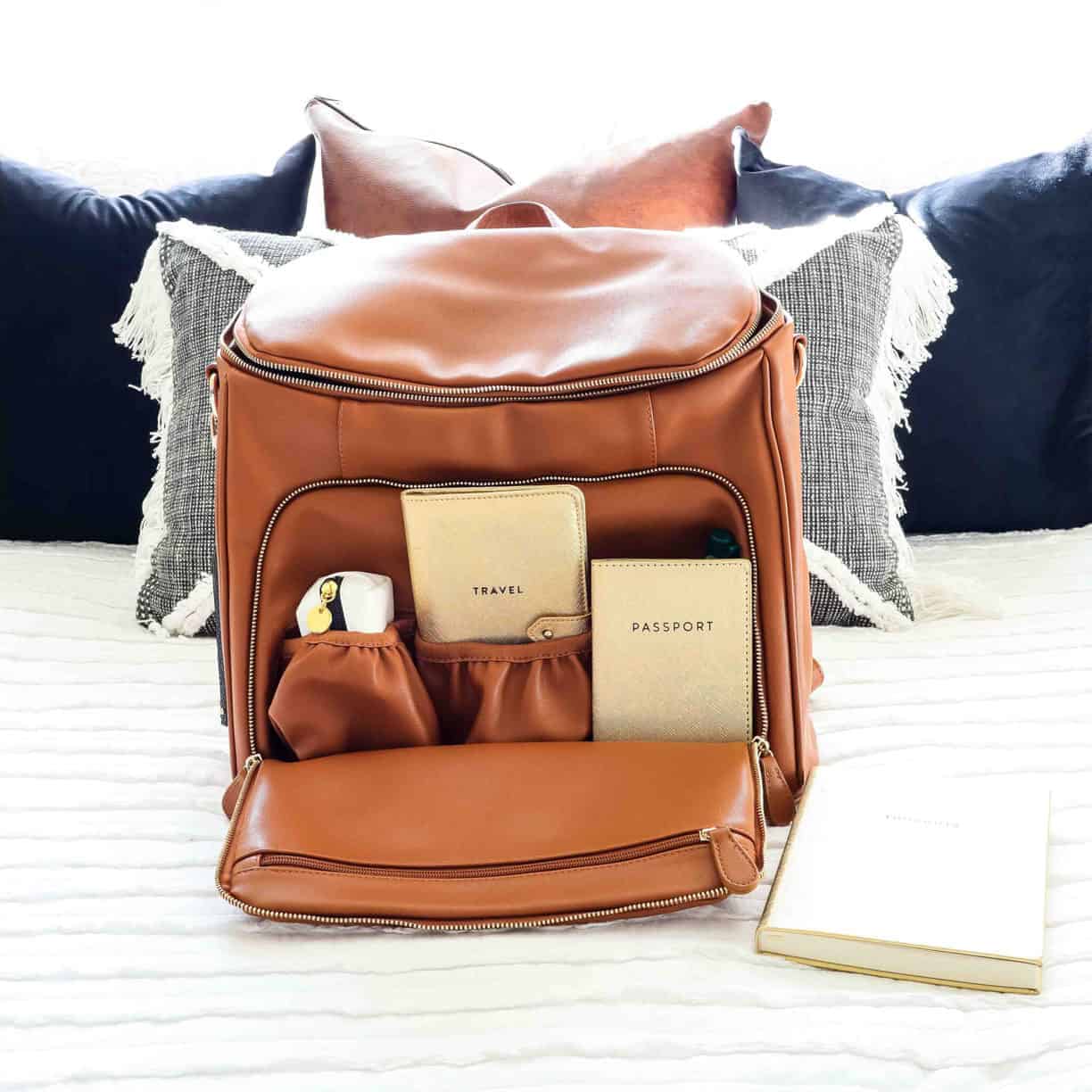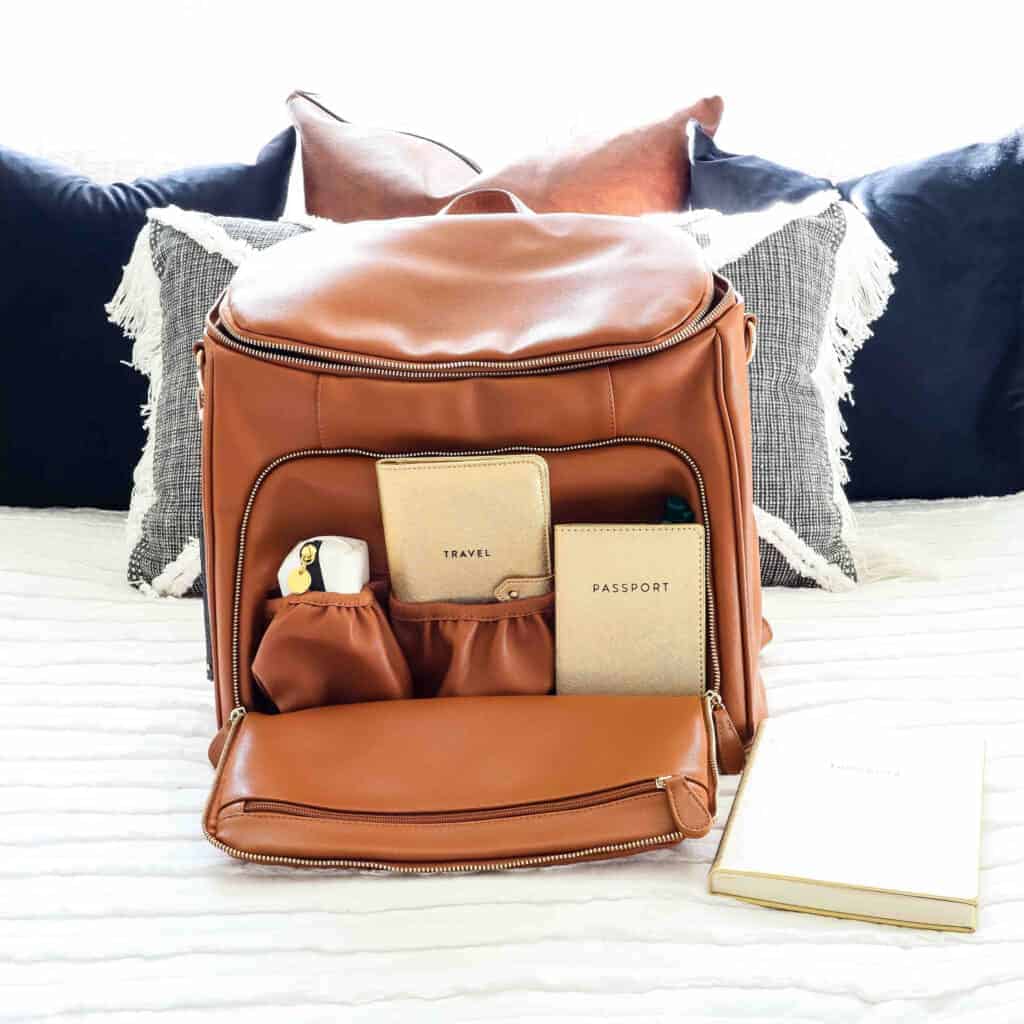 Along with your travel wallet, you'll also want to bring a passport holder. This is because passport holders offer extra protection for your passport – which can be especially important if you're traveling to a country where theft is common.
Plus, they make it easy to keep all of your travel documents together.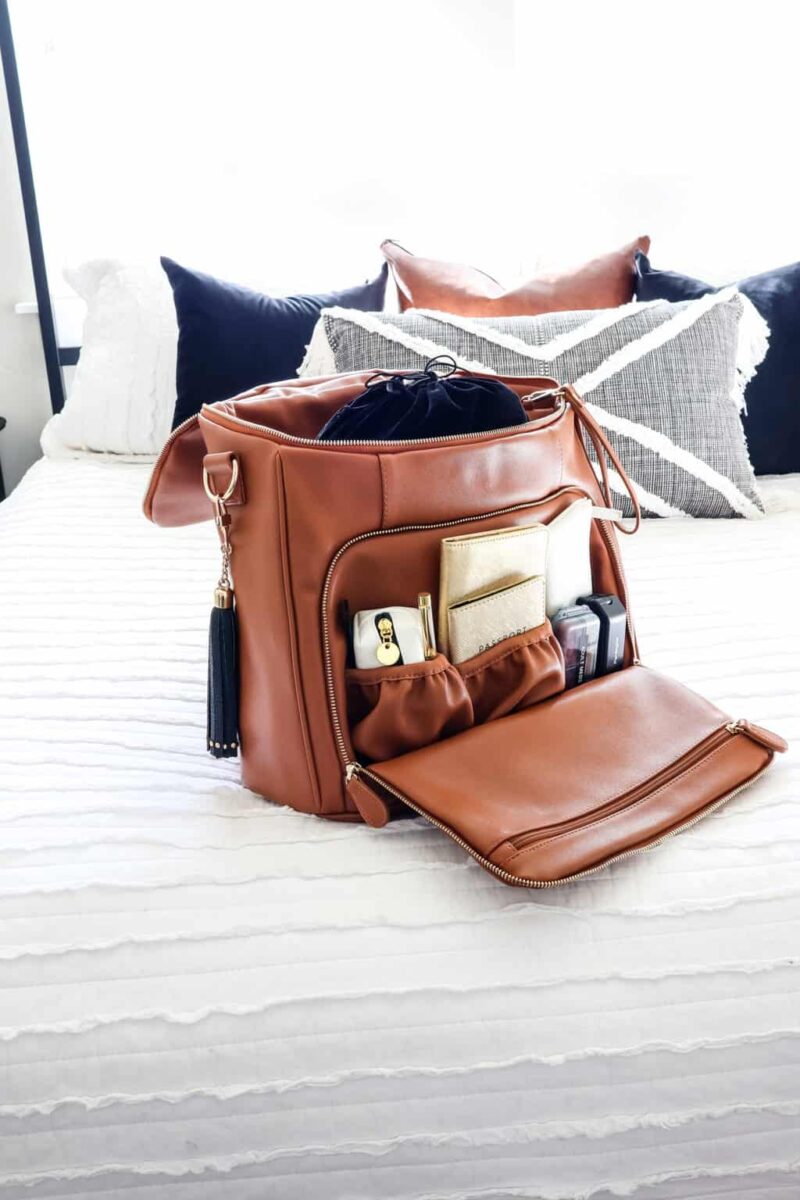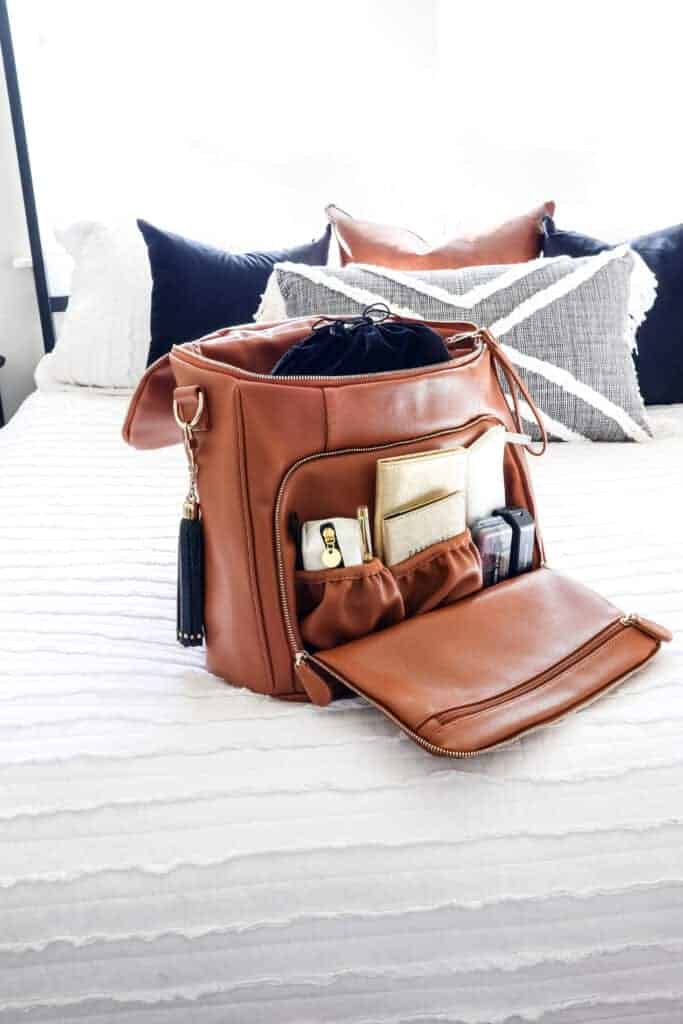 I also want to mention a handy tip to make copies of all of your travel documents such as your passport and driver's license so you can keep your original copy safely onboard the ship in your room safe. Most cruise lines give each room a small safe to use.
If you're like most people, you'll want to bring your electronics with you on your cruise. This means that you'll need a way to organize and protect them.
One great option is a hard shell organizer specifically designed for electronics. This will keep your devices safe and protected from bumps and bruises while traveling.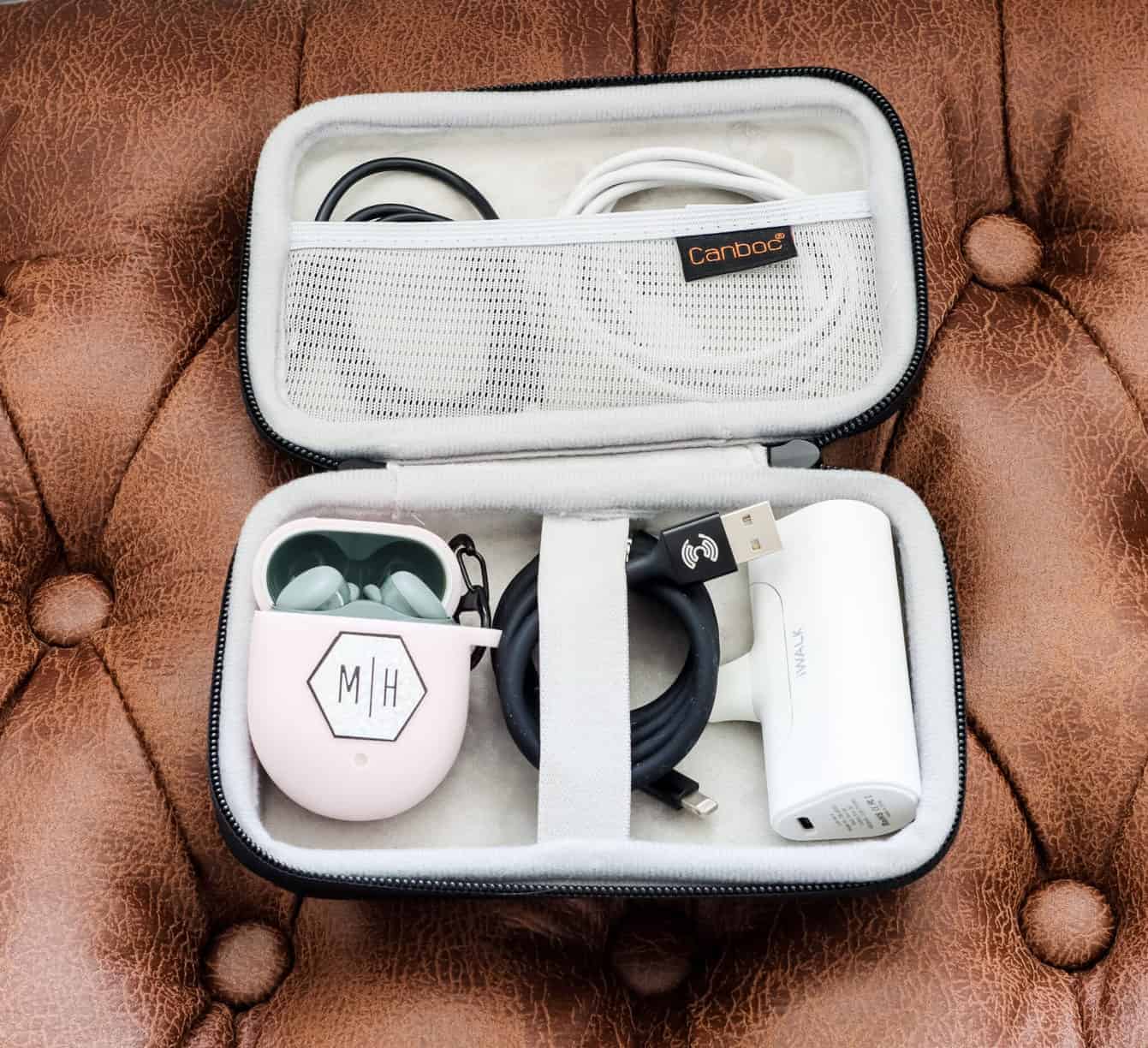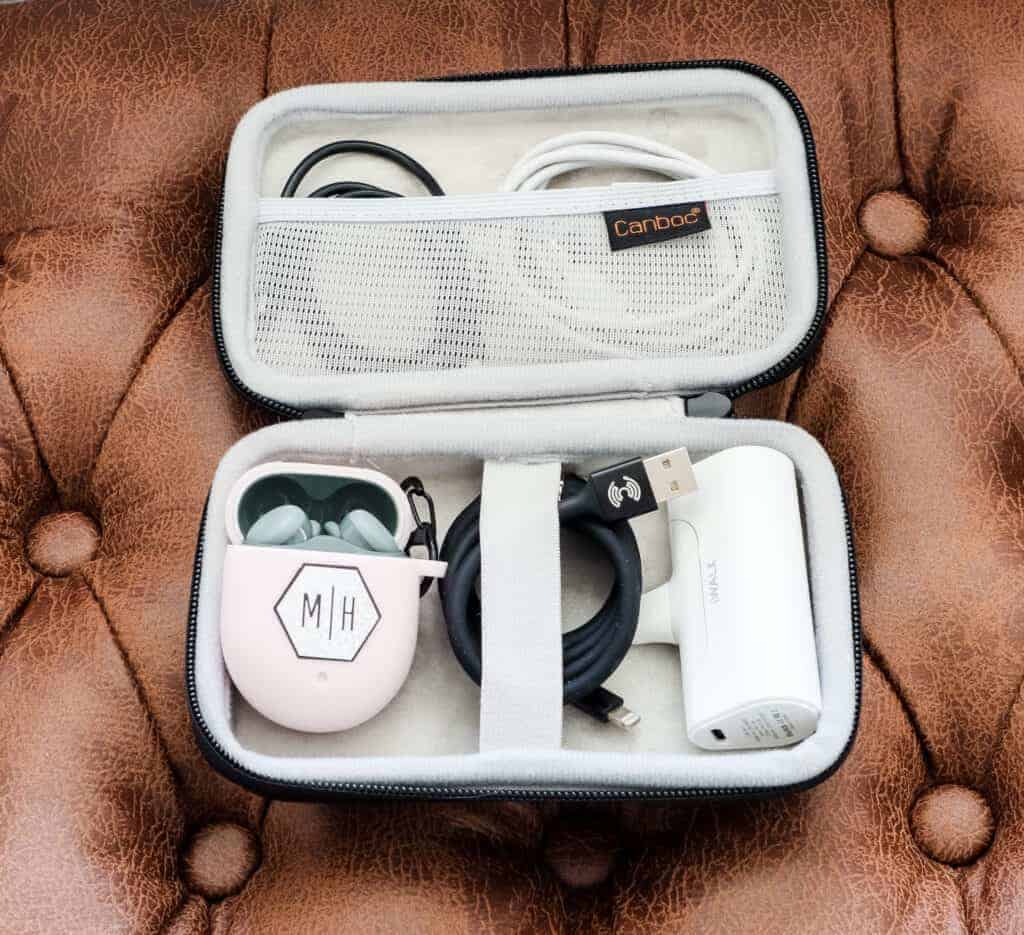 Having a dead phone battery is no fun – especially when you're on vacation. That's why it's a good idea to bring along a portable charger. This will allow you to keep your devices charged up no matter where you are. This one specifically has 3 different ports that you can easily charge all of your electronics from without having to remember all the right cords. This is one of those cruise travel essentials that you just can't go without.
Keeping your money and passport safe and sound is a top priority when going on vacation. A money belt is a great way to do just that. This one is comfortable to wear and can be worn under your clothes so no one will know you're carrying around your valuables.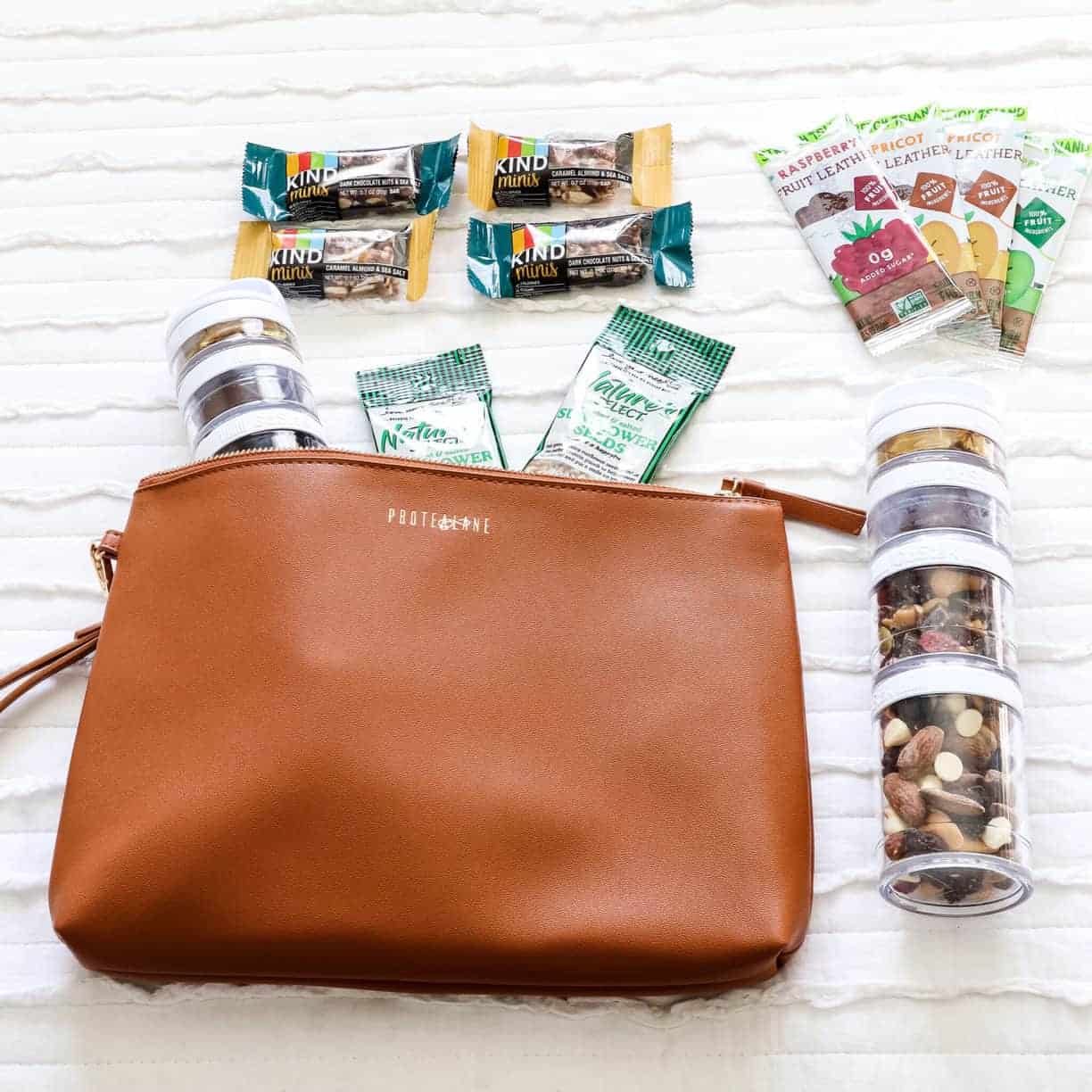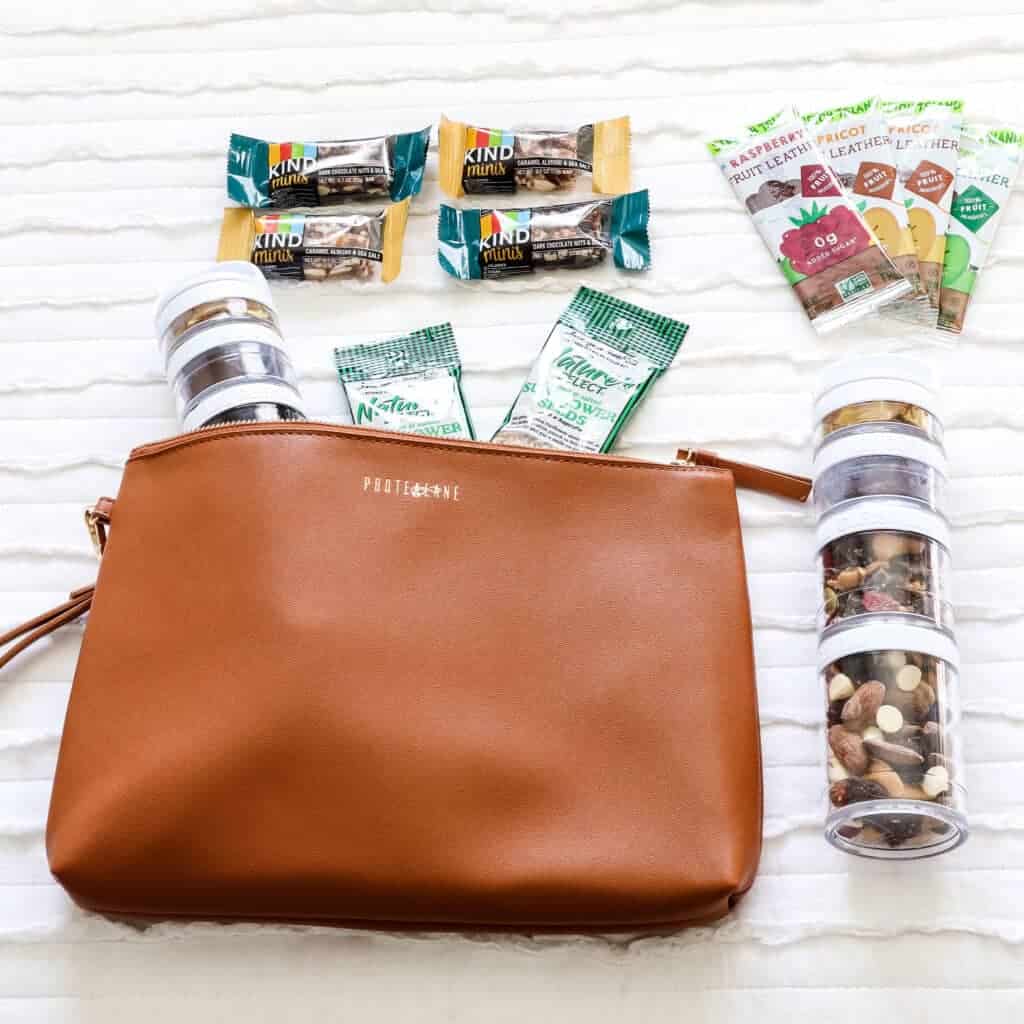 Weather is very unpredictable and as much as you don't want rain on your vacation, it's always a possibility. Make sure to pack a travel umbrella so you're prepared for whatever might come your way. This one is small and folds up easily, so it won't take up much space in your luggage.
Tired of trying to find somewhere safe to put your drink down while you're checking in or getting a bit to eat at the airport? This incredible luggage cup holder is the perfect solution. Now you'll always have somewhere to set your drink when you aren't drinking it.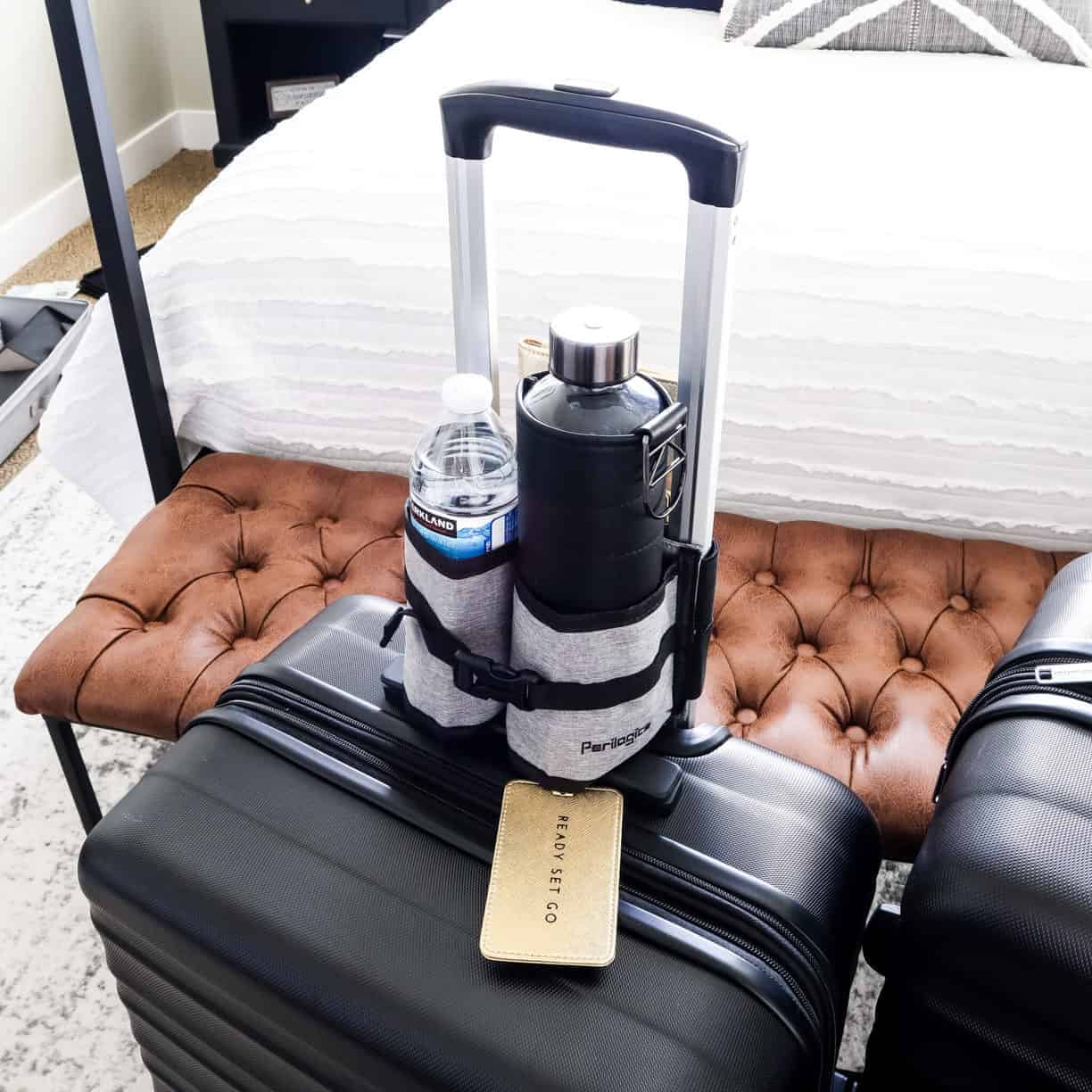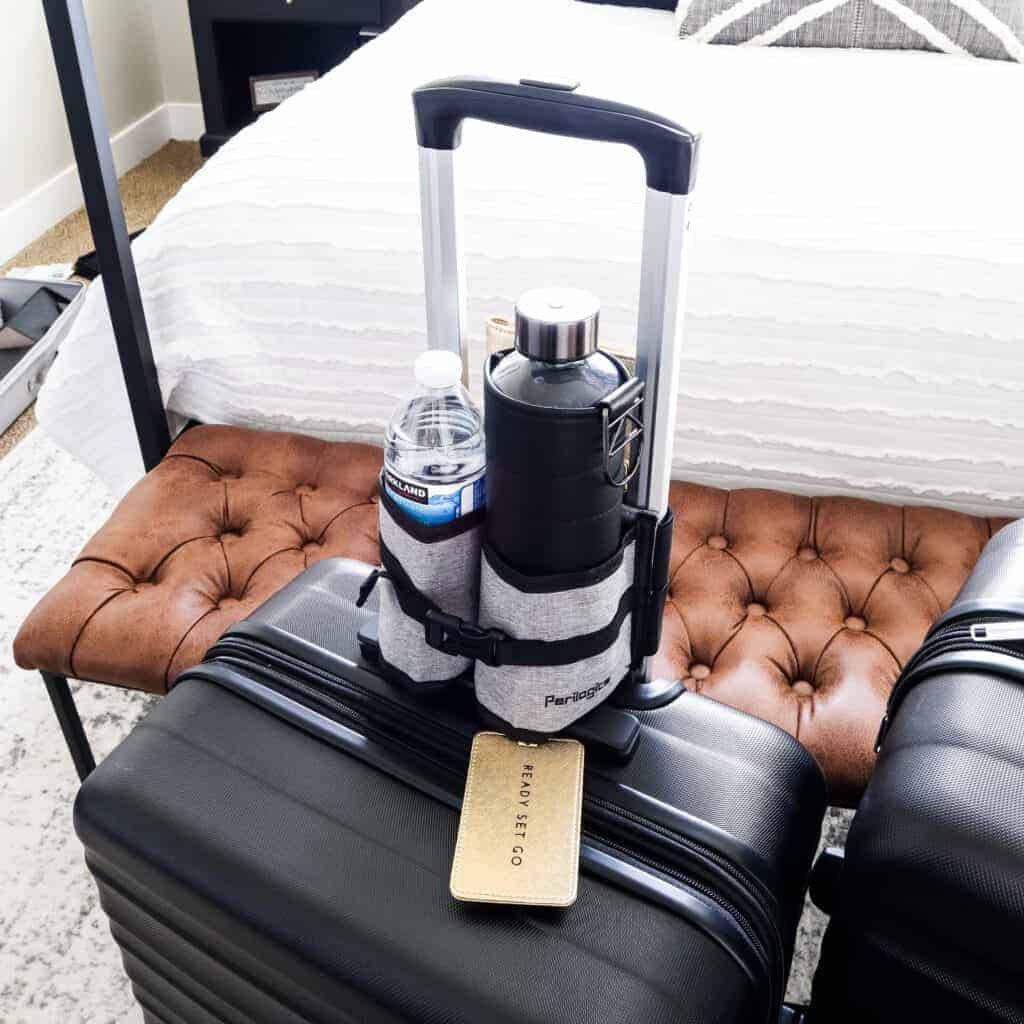 It can be frustrating to download movies onto your electronics only to have to hold your device for the entire flight. This Phone Mount is the perfect solution so you don't have to hold it anymore! It can mount on the tray of the seat in front of you, or even onto your luggage handle while you're waiting in the airport!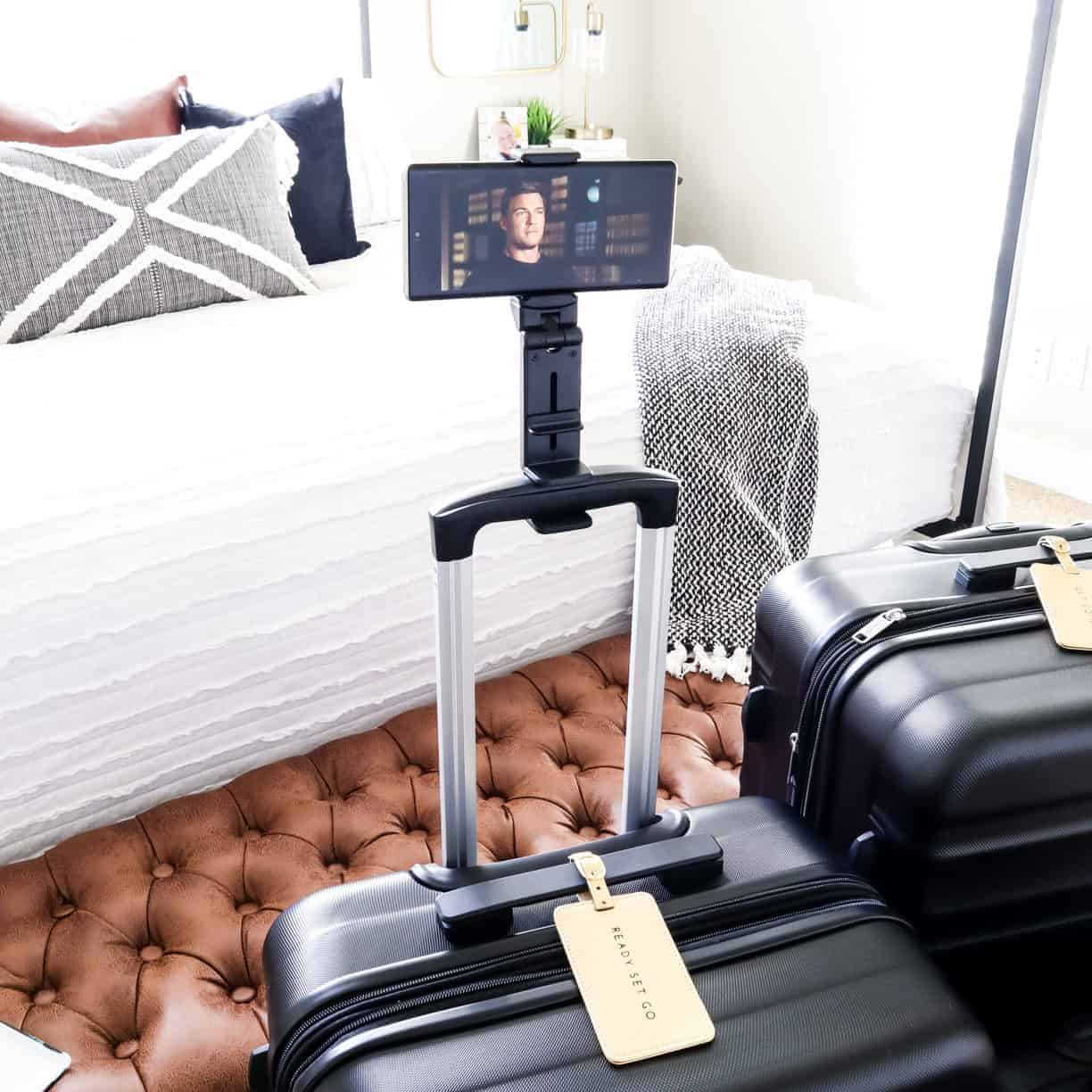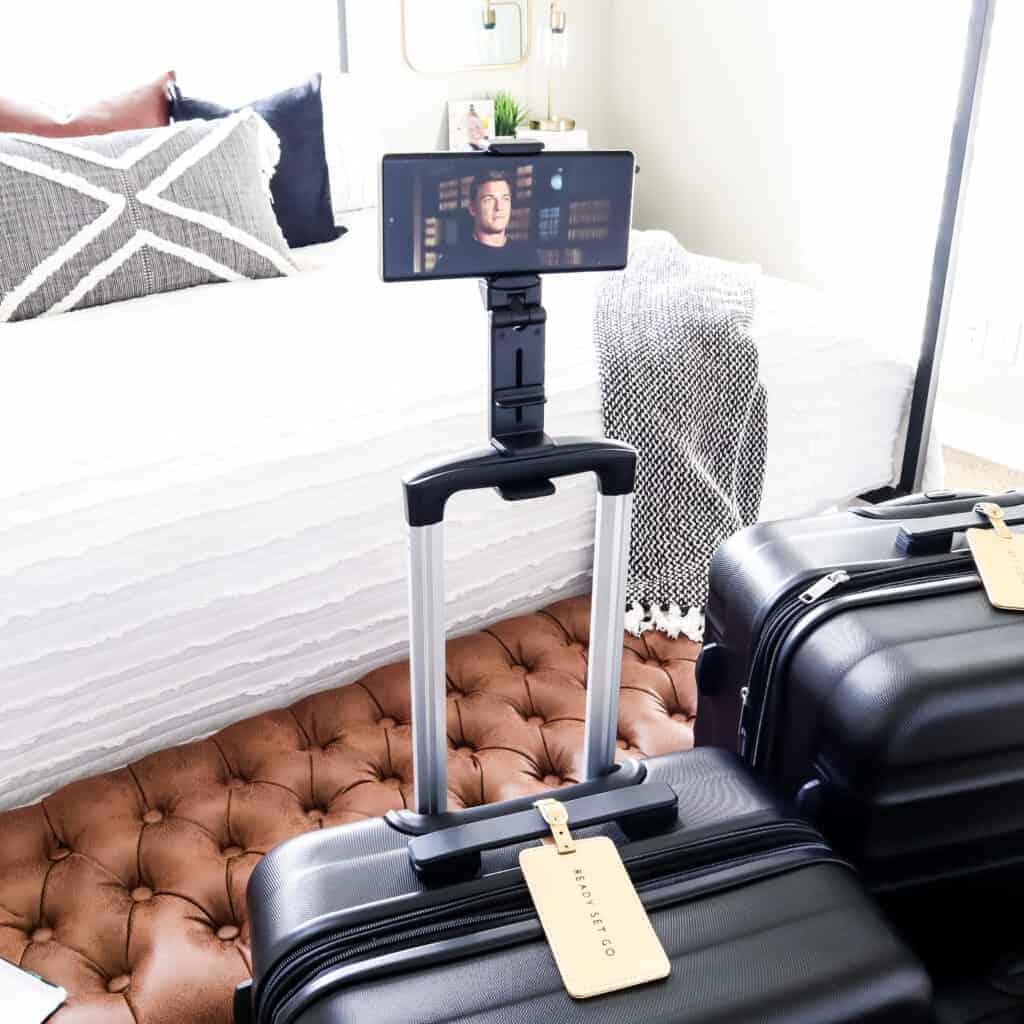 This travel blanket is a must-have for those chilly airplanes and cruise nights. It folds up so small that it can fit in your carry-on, and will keep you warm all night! This is a pretty budget-friendly version that can either be used as a blanket or a pillow!
Although, if you want to treat yourself to the best, I HIGHLY recommend Minky Couture travel blankets. You can even get a travel bag that will keep your blanket nice and clean as you move throughout the airport. You haven't felt a soft blanket until you've had a Minky Couture.
This is one of those cruise essentials that might only apply to some people who tend to get cold in certain situations.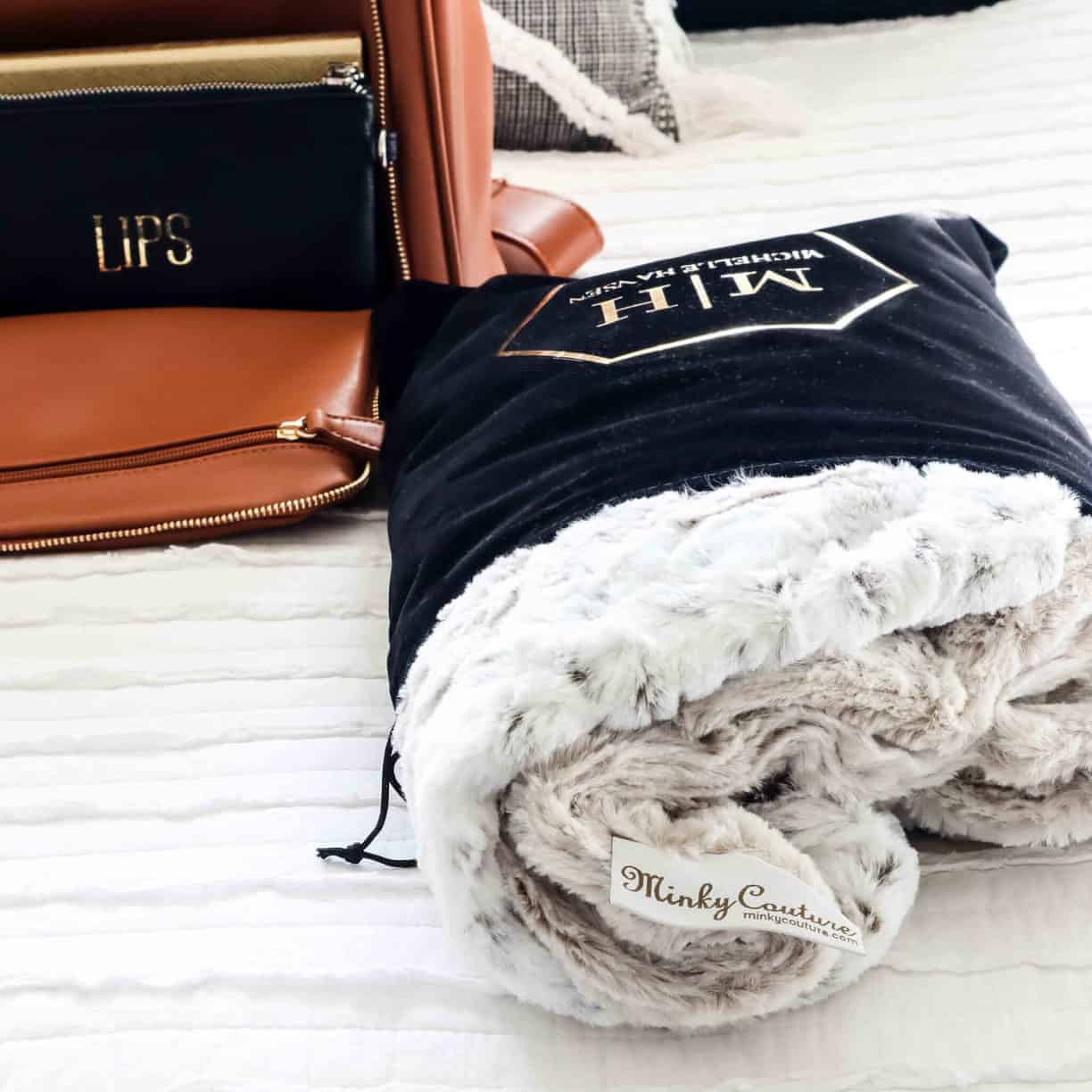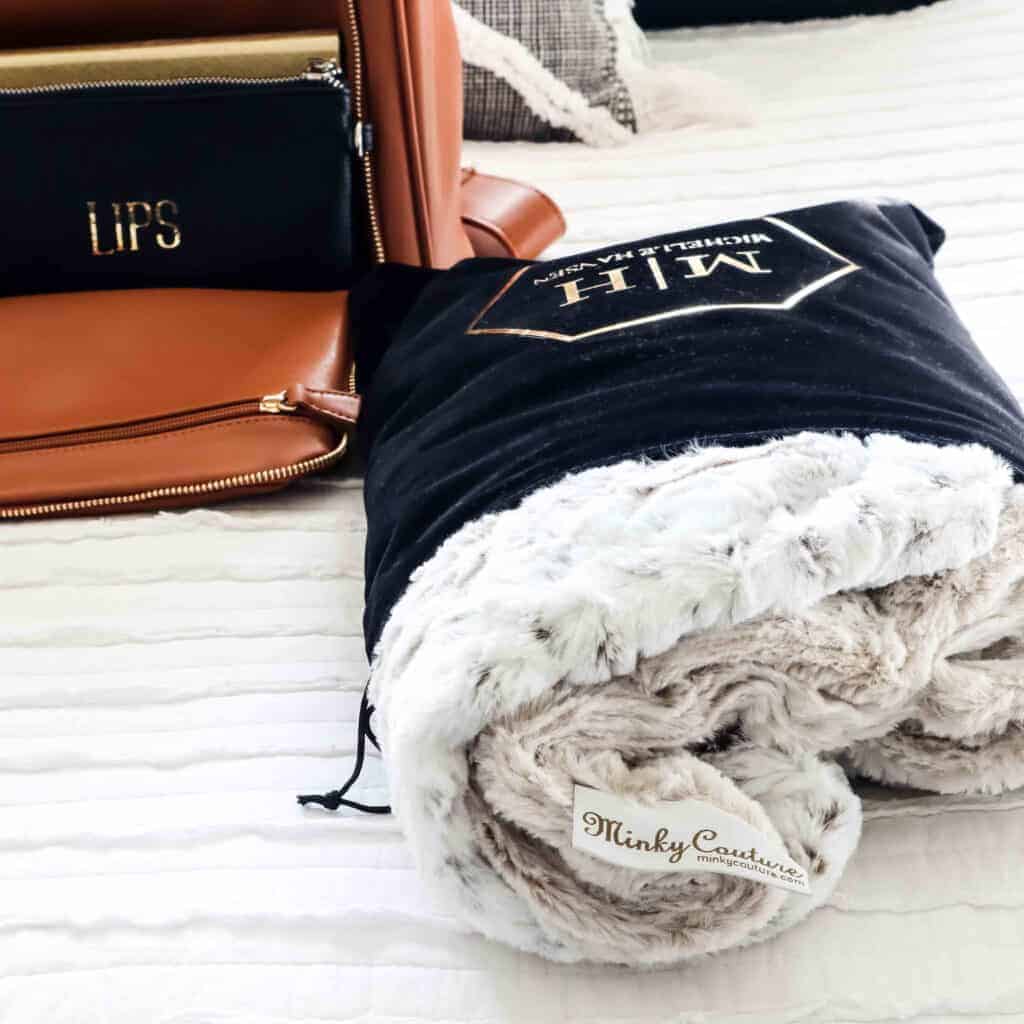 It's important to carry a water bottle with you when you travel, but even more important when you're on a cruise! You'll be able to stay hydrated and avoid spending money on water bottles from the ship. I definitely recommend bringing a high-quality water bottle from home when you pack for a cruise. I absolutely love the high-class look of this glass water bottle.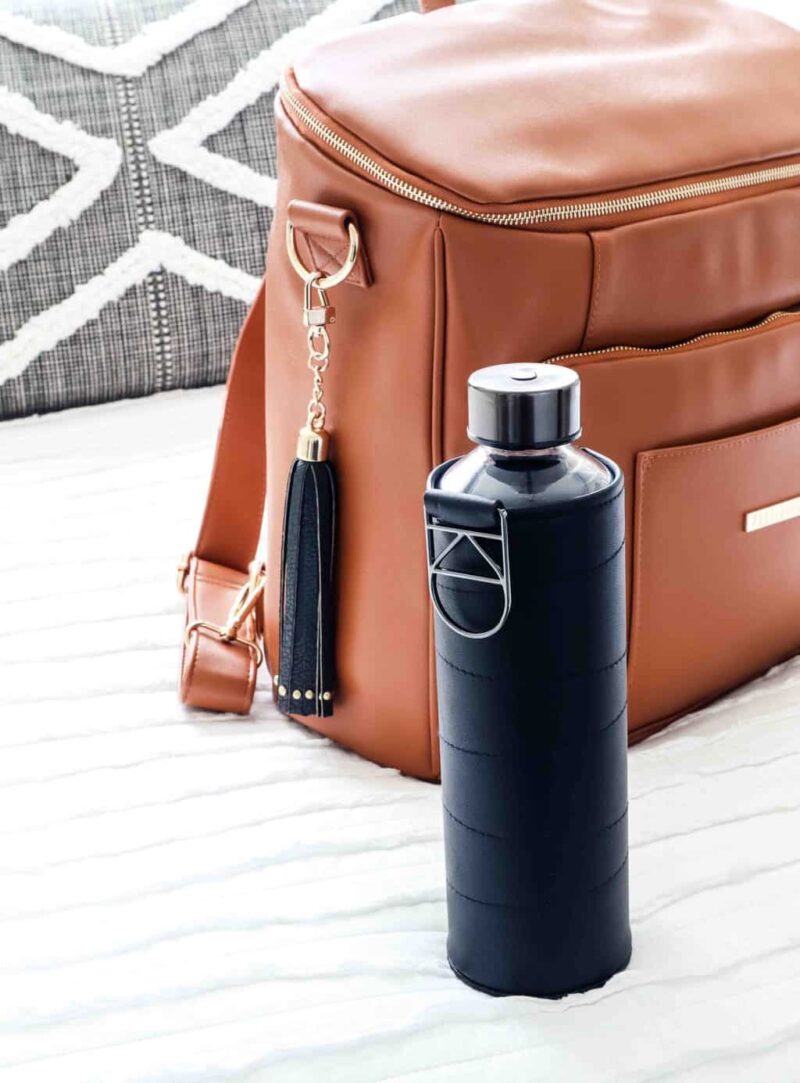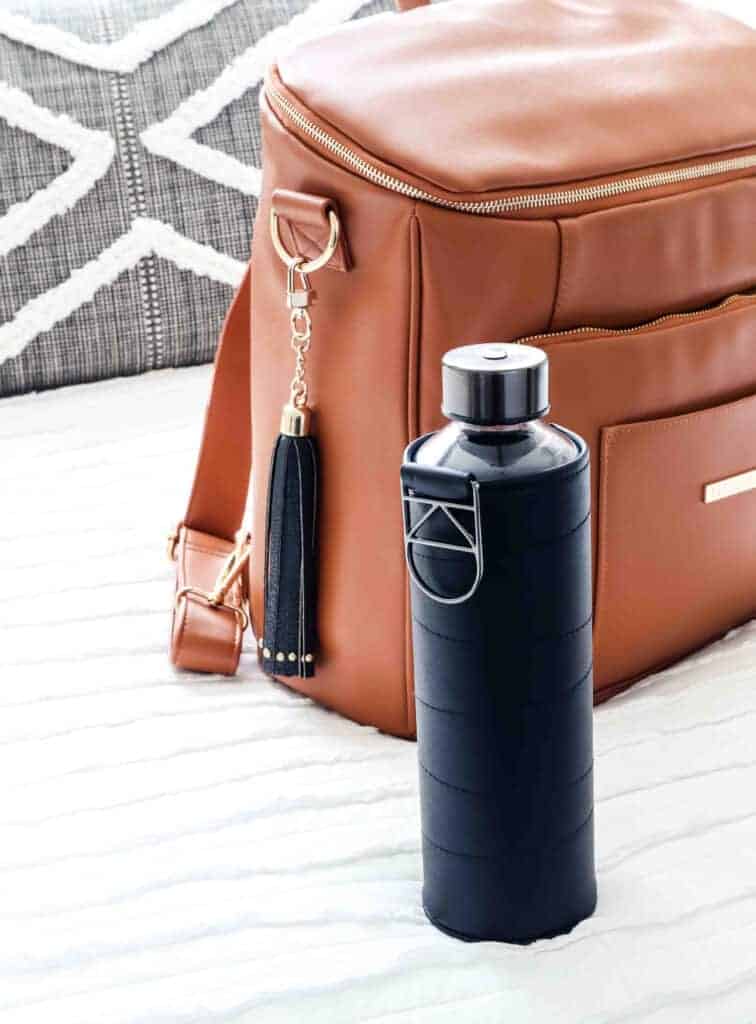 If you're looking for a way to document your cruise experience, a travel journal is a perfect solution. This doesn't have to be anything fancy – just something to help you keep track of all of the amazing things you do and see while on vacation. Don't forget to bring a pen! It can also be really fun to keep pamphlets, maps and schedules from the cruise lines inside of your journal so you have them for years to come.
Carry Cash
It's important to remember that not everywhere that you stop on your vacation will accept major credit cards. That's why it's important to carry cash with you throughout your trip. You'll be able to buy souvenirs and snacks that way!
Shop Travel Accessories:

Cruise Packing Tips to Keep you Organized
Packing cubes can be a huge help when trying to stay organized on a cruise. They are one of my very favorite packing tips! Because there are so many things to do on a cruise, it's often quite busy! So taking the time before you leave to pack things into categories can really make your unpacking quick and simple. Then when you get into your cruise cabin, you can easily unpack everything into the allotted drawers or hang things as you see fit.
There are a few different types of packing cubes on the market. If you're looking for something lightweight and inexpensive, we recommend checking out the mesh packing cubes. These are great because they allow your clothes to breathe, which is important when traveling in warm weather climates.
You may take medication on a regular basis. It can be difficult to keep track of all your pills when you're traveling, but with a pill organizer, it becomes a lot easier. This is especially true if you're taking multiple medications or supplements.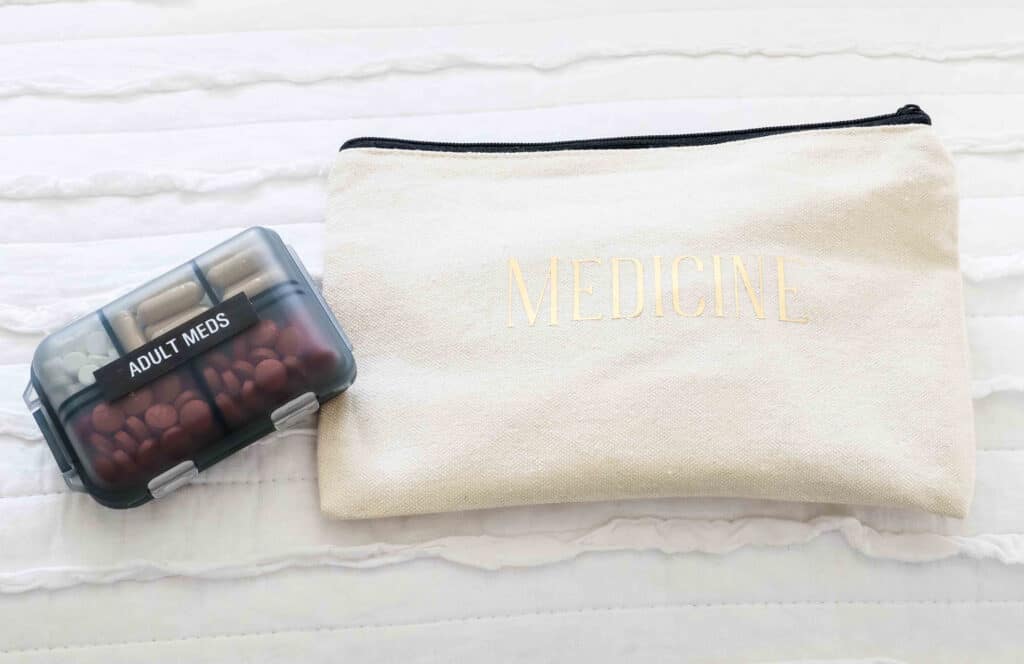 A pill organizer comes in handy because it ensures that you don't accidentally forget to take your medication and that you always have enough pills with you while on vacation. Plus, they typically come in small sizes which makes them perfect for packing in your luggage.
This is also extremely helpful when packing for unexpected illnesses. Just make sure to label the organizer with the dosage!
Because there are so many onboard activities, it can be really convenient to leave your room key card around your neck. This way, you won't have to worry about constantly carrying it around and losing it. A lanyard makes that really easy! This is one of those cruise essentials that you will be glad that you didn't skip out on.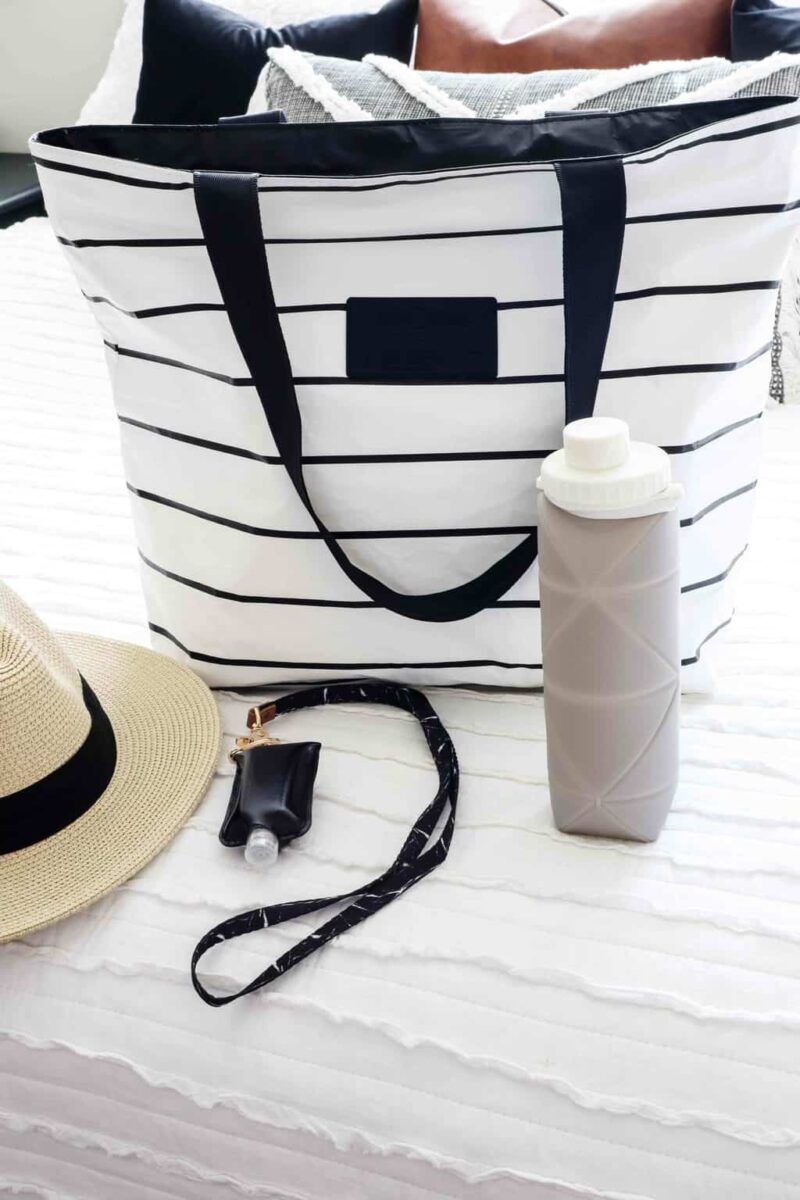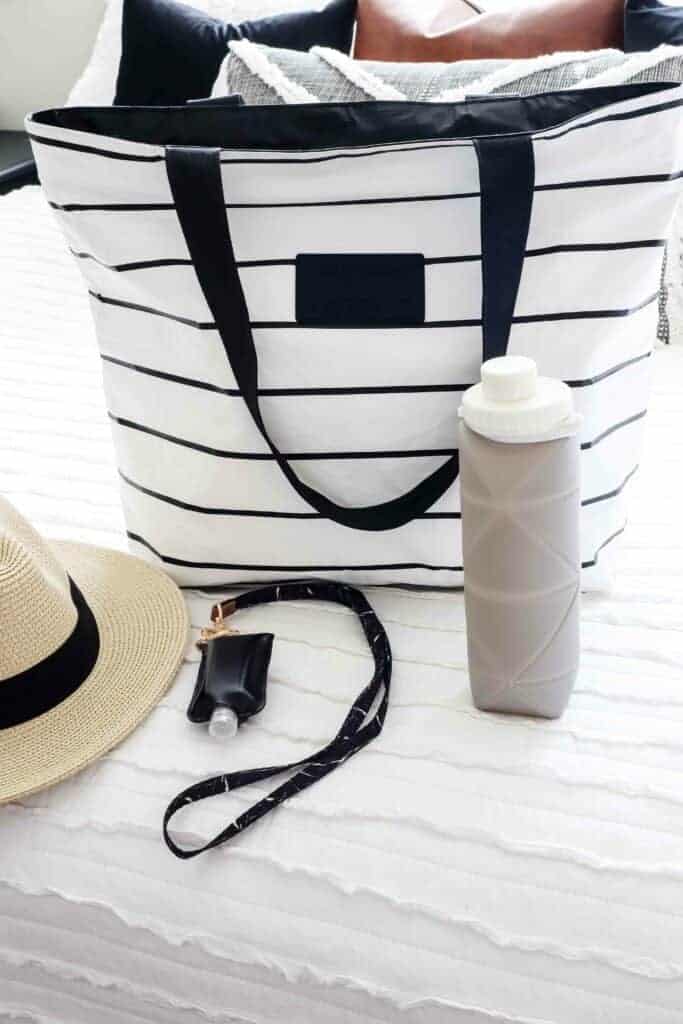 Luggage tags are especially important if you're checking your luggage. It's always helpful to have a few different tags with different information on them in case one gets lost. This will make it easier for the airline or cruise line to return your bag to you! It can also help you to identify your baggage easier at the baggage claim at the airport.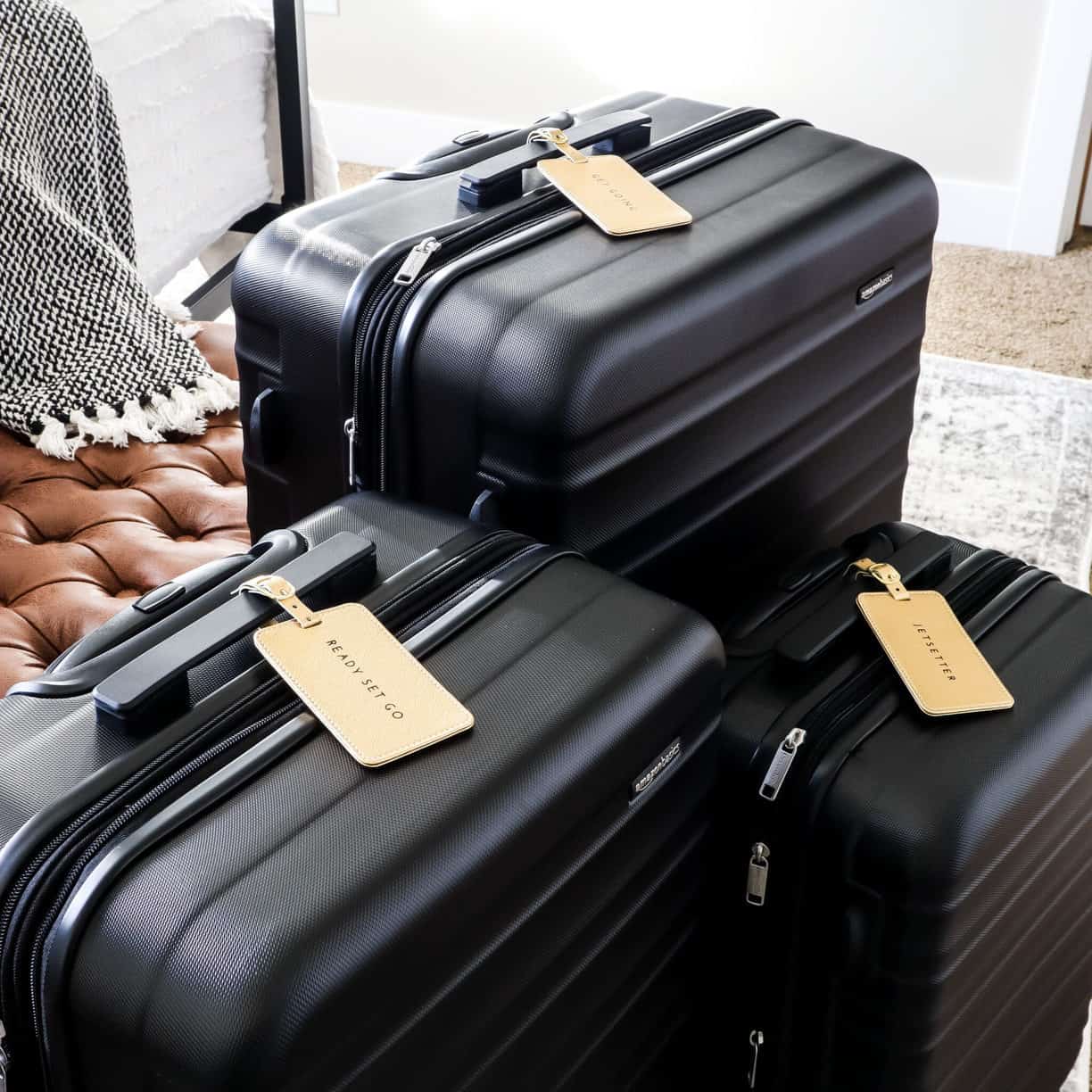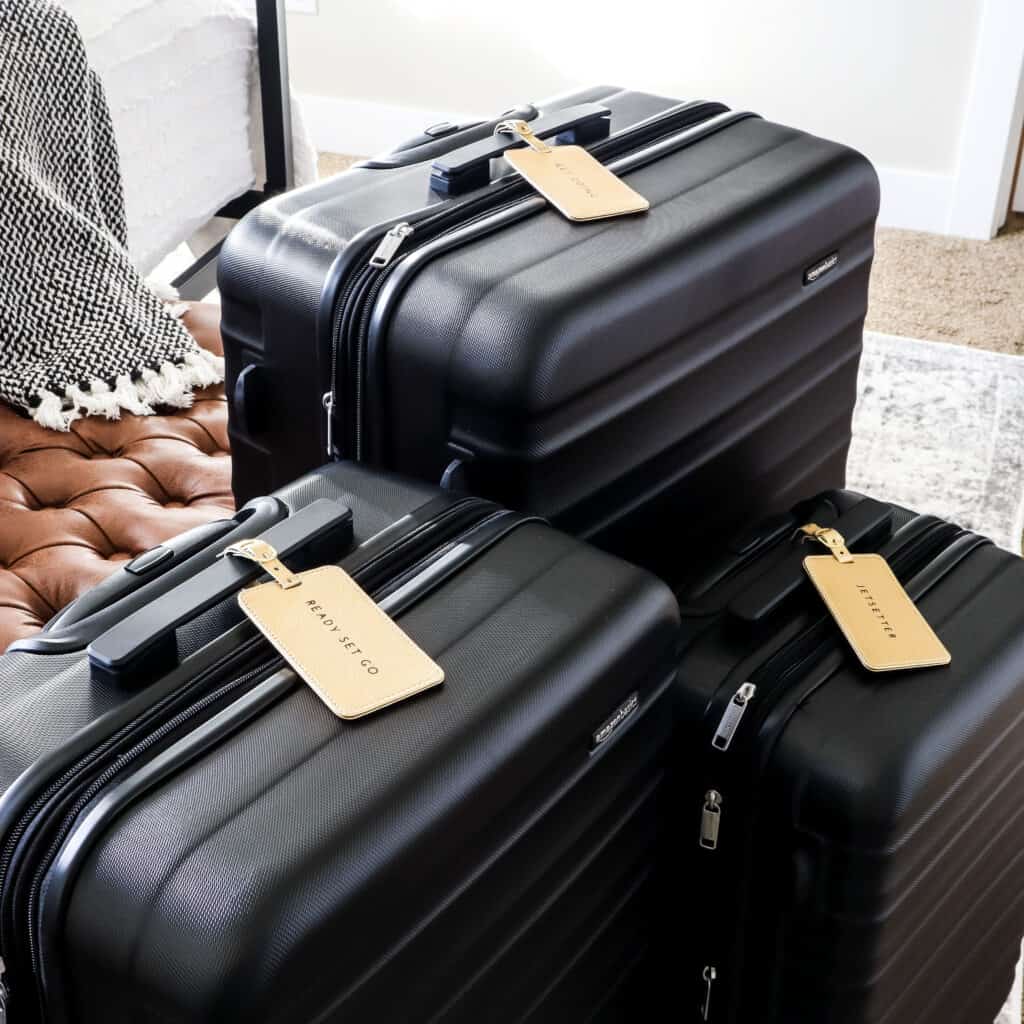 When you get to the ship, most cruise ships will give you tags to put on your cruise luggage that identify them as being on the cruise. This helps the staff to keep track of all of the luggage and makes it easier for you when you're disembarking from the cruise ship. This also helps the staff to know which bags to unload first when you get back to the port.
Almost everyone takes sunglasses on a cruise and it's really easy for them to get lost or misplaced. A sunglass holder is a great way to keep your sunglasses together and easily accessible. I especially love this sunglasses case because I can store my husband's sunglasses as well as a few of my own without worrying about them getting scratched or broken.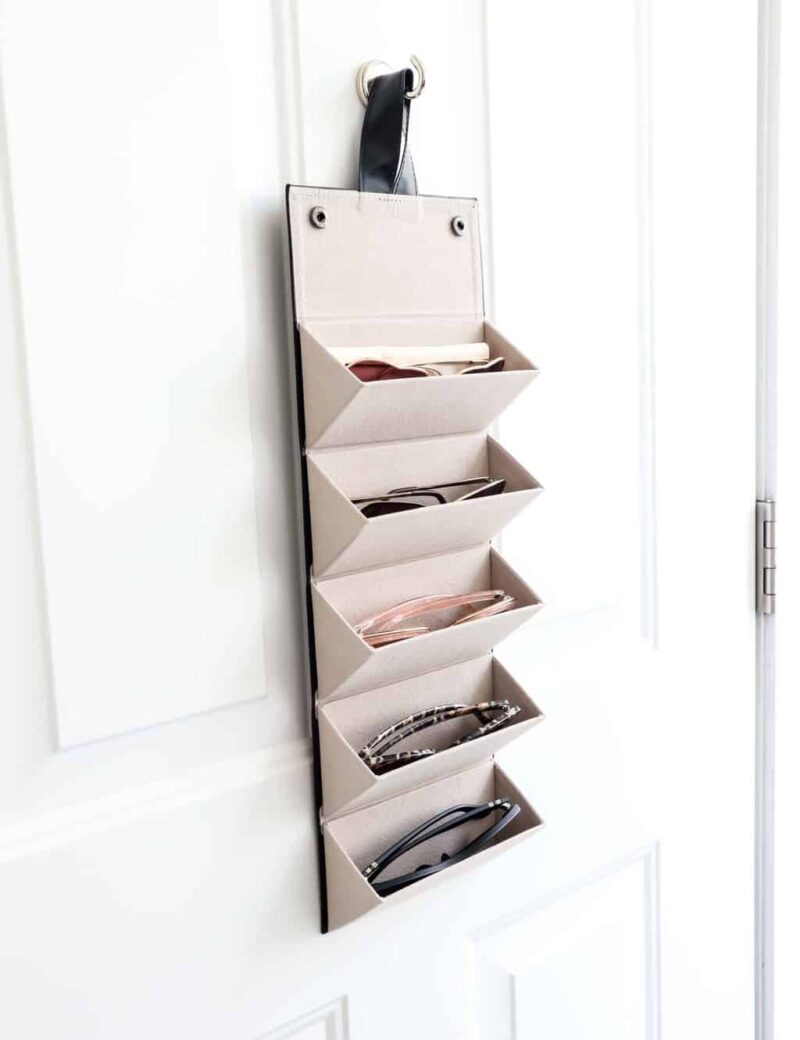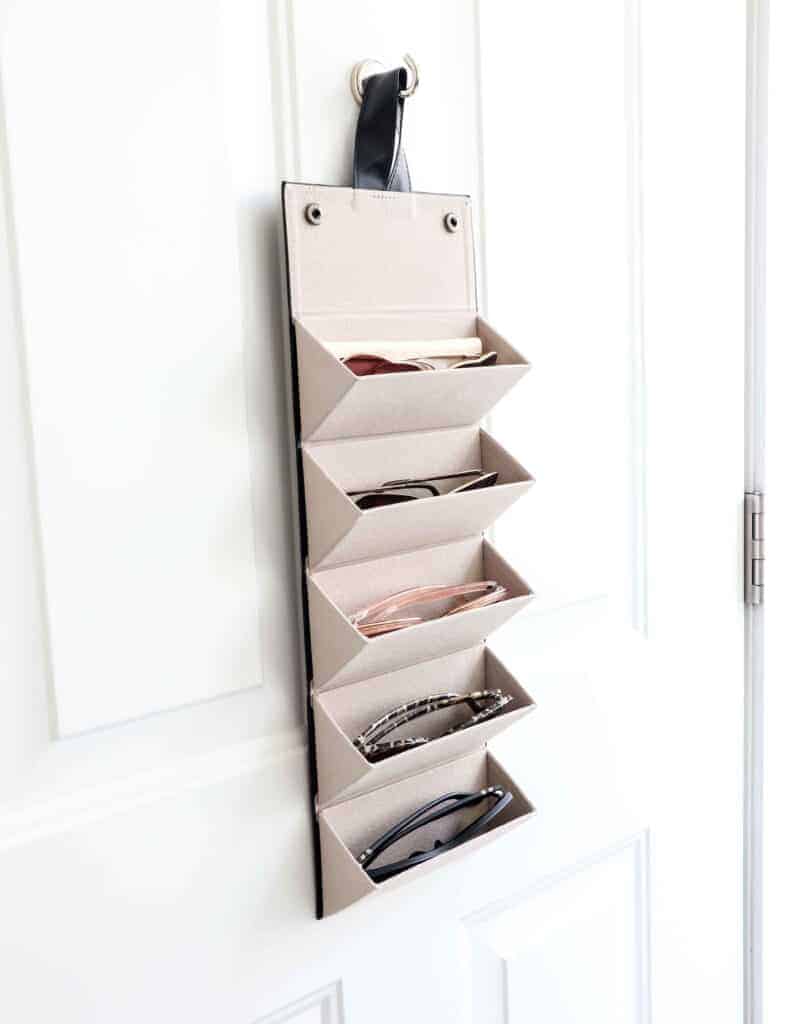 You'd be surprised how handy Ziploc bags can come on a cruise. You can use them to store wet clothes, sandals, and other items that you don't want getting your luggage wet or dirty.
Another great use for Ziploc bags is to pack snacks and drinks. This will help you to avoid having to buy expensive drinks and snacks on the cruise ship.
A shoe bag is a must-have if you're going on a cruise. It helps to keep your shoes separate from your clothes so they don't get dirty or smelly. I purchased some Velvet Drawstring Bags to hold larger items like my shoes. I wanted to add a personal touch to it so I designed and cut out my monogram with gold vinyl and ironed it onto the bag. I also did this with various other-sized bags.
A laundry bag is a must-have for any trip, but it's especially important when you're cruising. This is because you'll likely be doing some laundry while on the cruise ship. Pack a small bottle of detergent and some fabric softener to help keep your clothes smelling fresh. This will also help to keep your dirty clothes separate from your clean clothes so you can keep your cruise cabin clean and organized. If you are going on a long cruise, you may even consider bringing a couple of laundry bags to sort and store your dirty clothes.
A hanging toiletry bag is a great way to organize all of your bathroom items while traveling. When you pack for a cruise, it's also important to pack travel-sized versions of your favorite products so that you don't have to bring the full-sized bottles with you. Most cruise lines don't have product size specifications but all airlines do.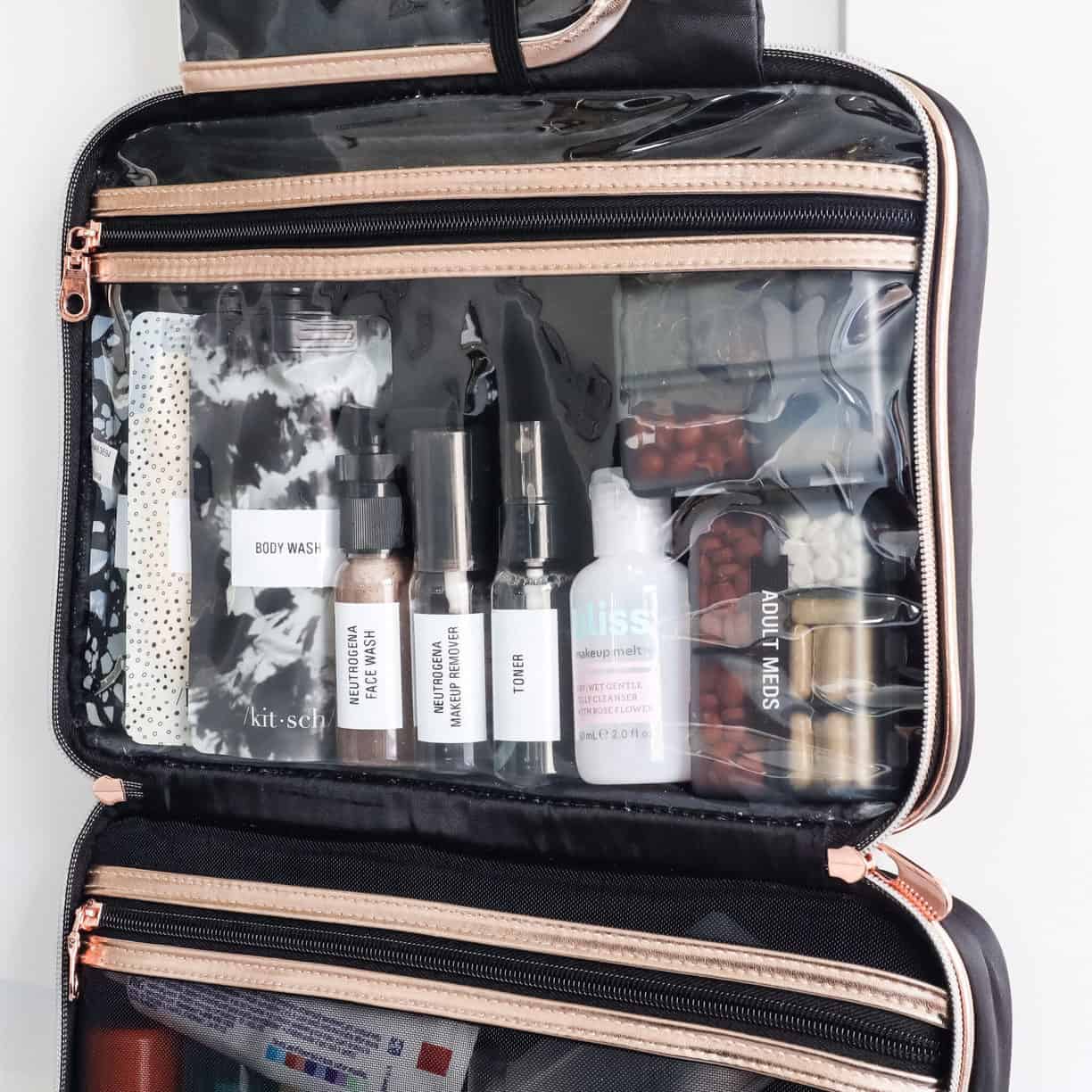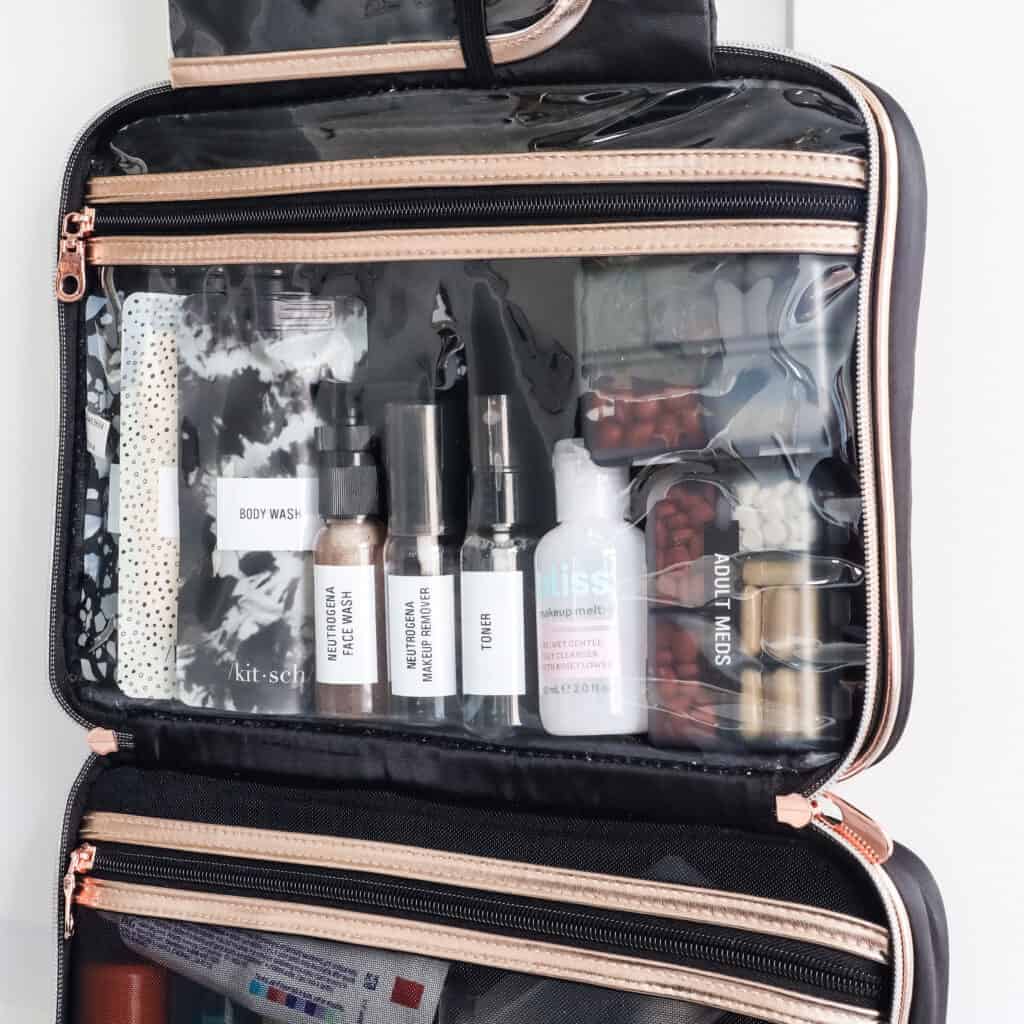 Velvet Drawstring Bags
These velvet drawstring bags are one of my favorite things in this article. I absolutely LOVE having these for random items that I need to keep safe but they give an elevated look to my luggage. I used my Silhouette Cameo and cut out my own monogram with Gold Heat Transfer Vinyl and ironed the monogram onto the bags. Super simple project with awesome results.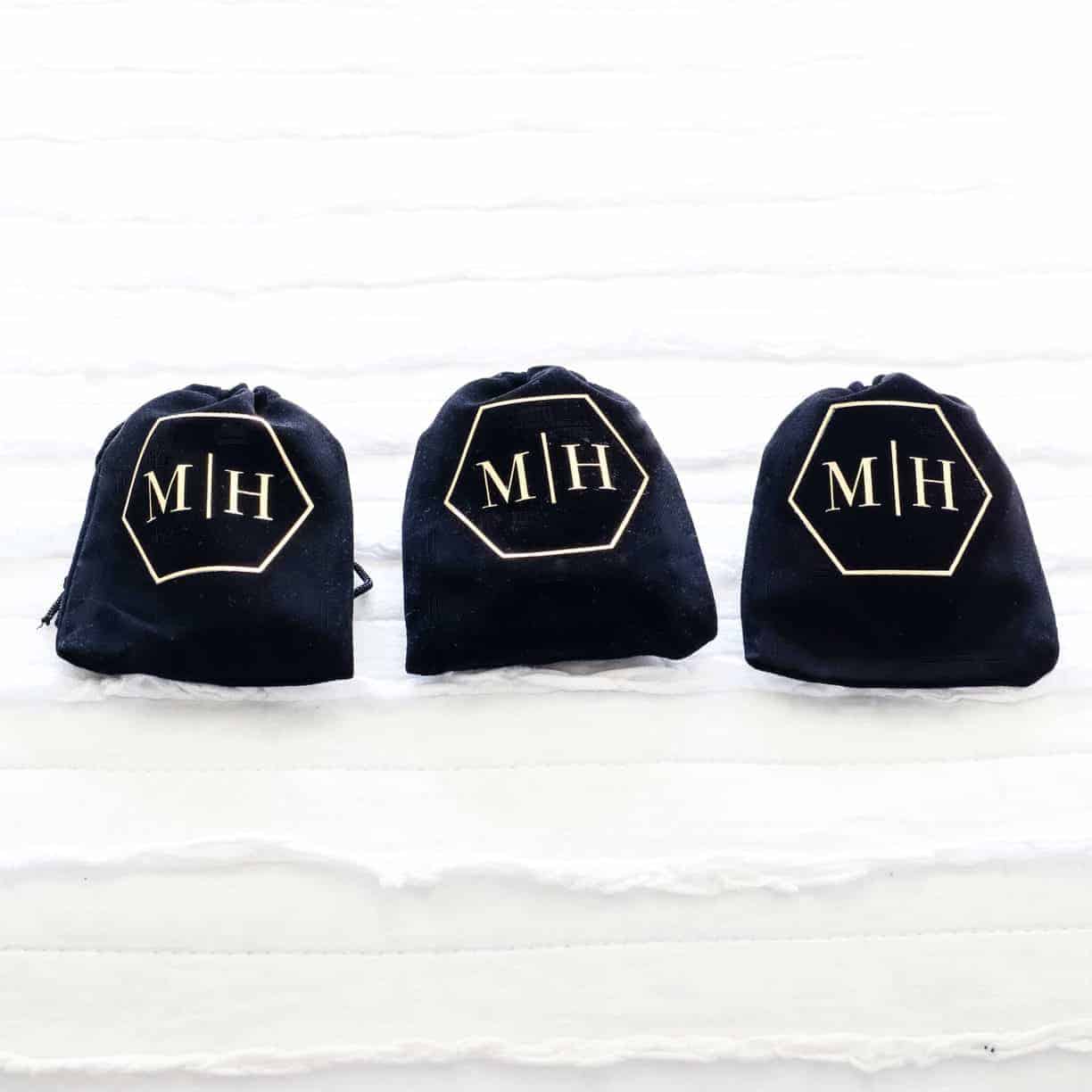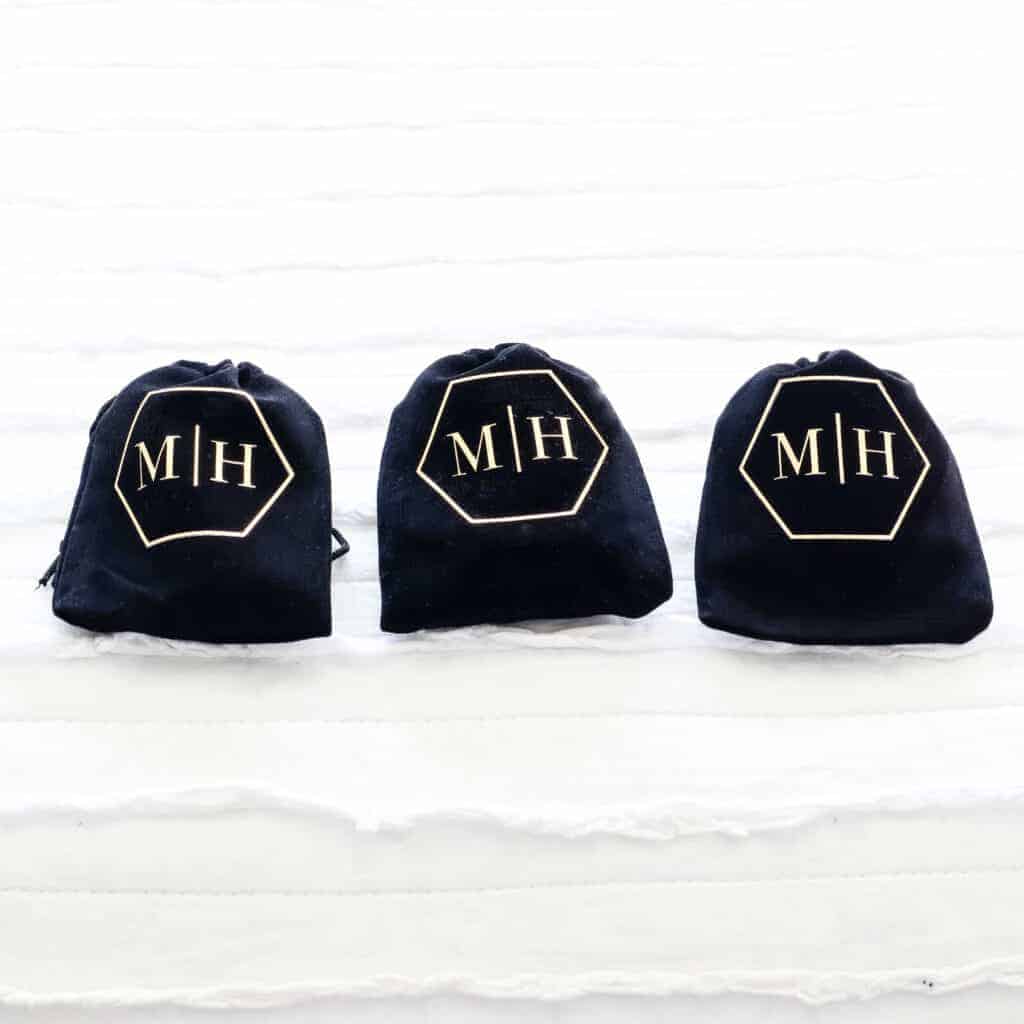 Shop Travel Organizers:

Cruise Cabin Essentials
Because your cruise cabin can be quite small, it's important to bring a few extra items that will help you keep your cabin organized. One of our favorite space-saving items is the magnetic hook (or a few!). This little gadget can be attached to any metal surface and can be used to hang towels, robes, wet swimsuits, or even jackets.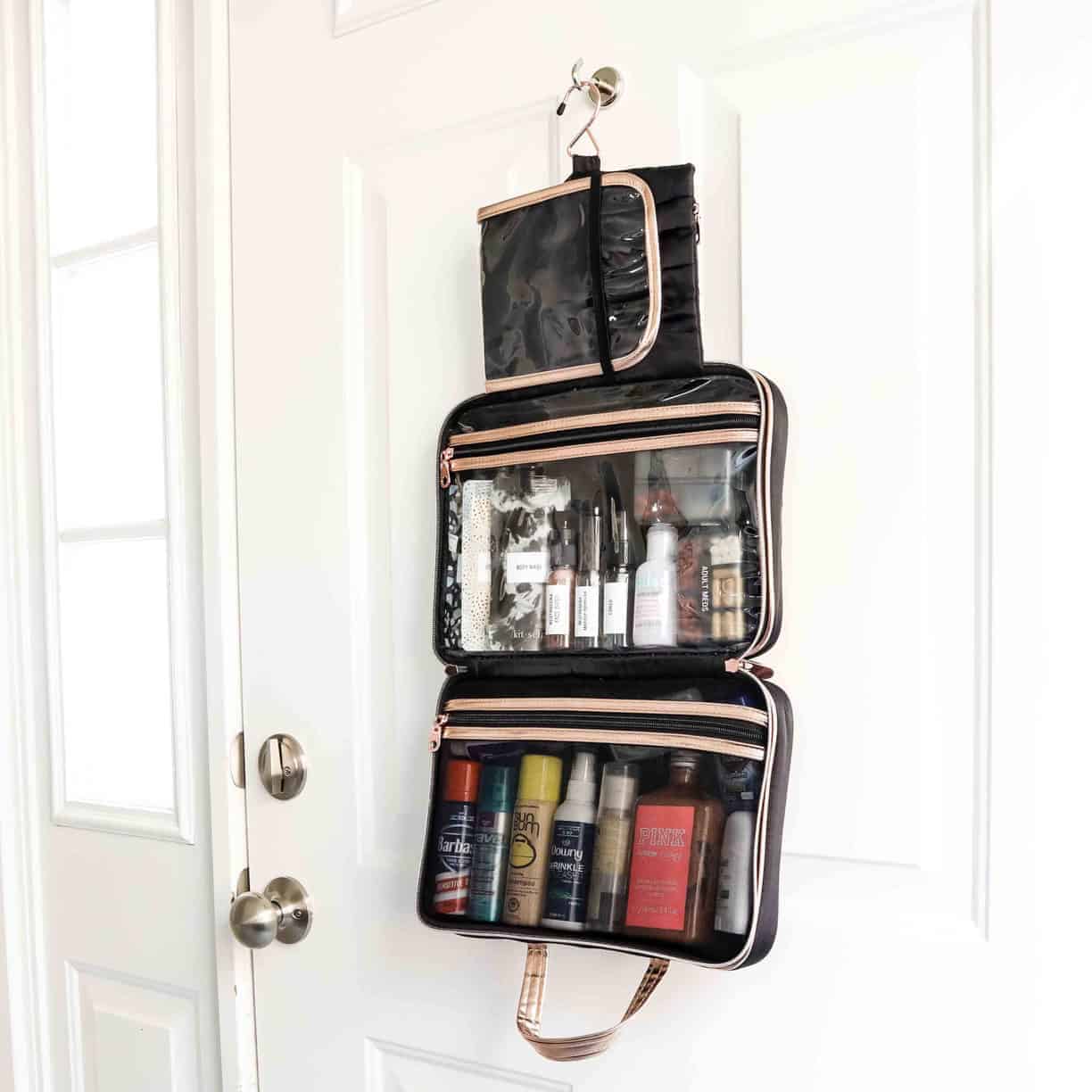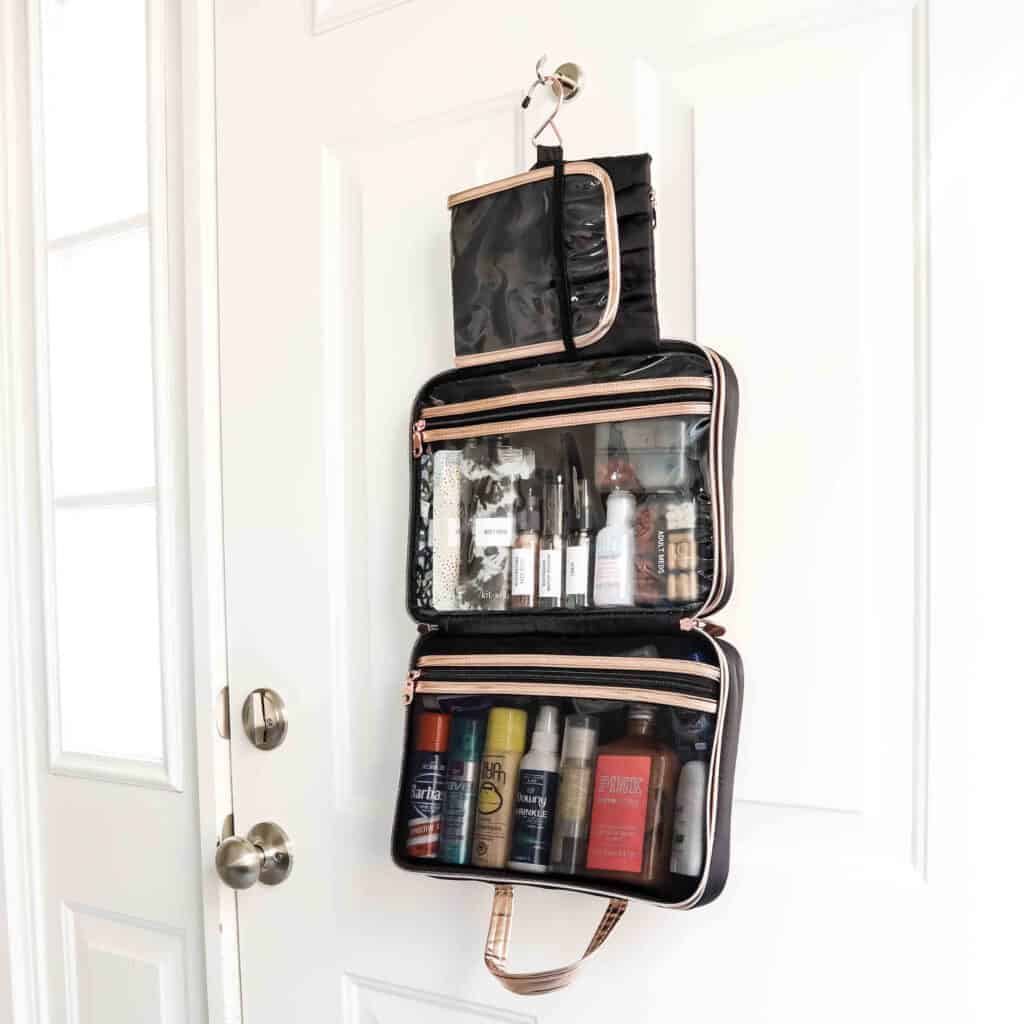 The magnetic feature comes in handy because you can hang them on the door of your closet, on the side of the refrigerator, or even on the metal railing of your balcony.
Anyone who has been on a cruise knows that it can be difficult to remember what room is yours because of how many cabins there are! One way that frequent cruisers combat that is by using Magnetic Door Signs. Cabin doors are magnetic so you can add a door sign to your door and it makes your room easily identifiable as you are walking down the endless hallway.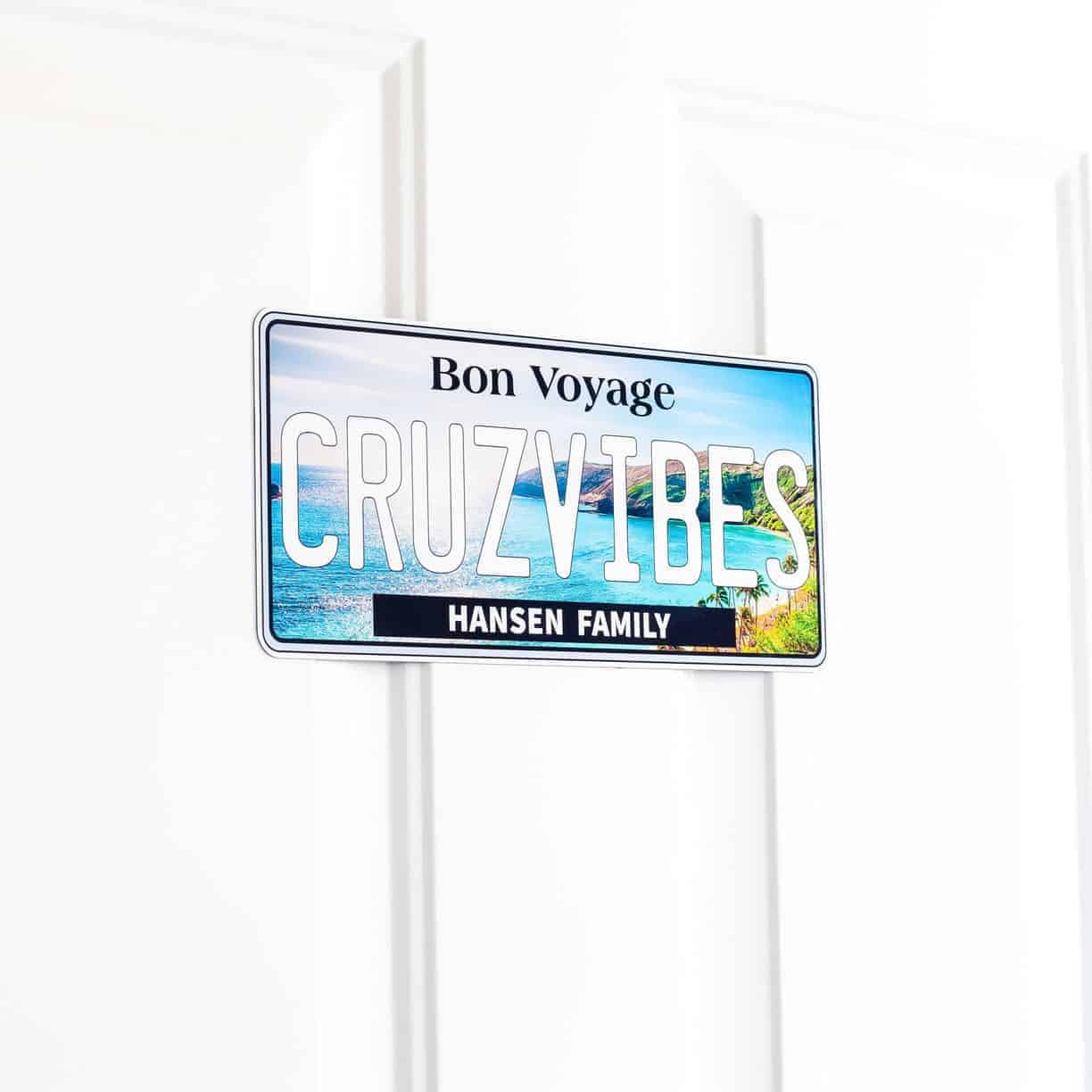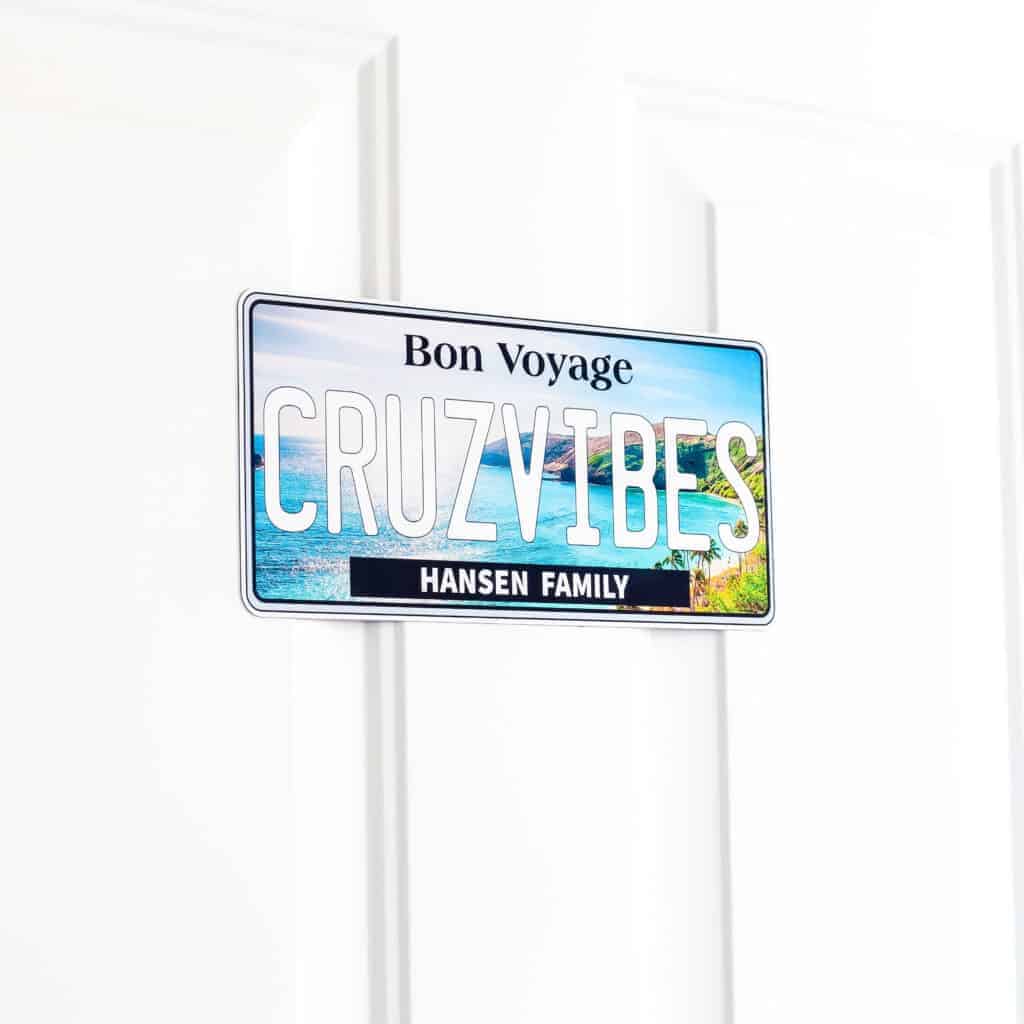 Over-the-door organizers are also a great way to maximize storage space in your cabin. These organizers typically have several pockets and compartments that can be used to store everything from toiletries to snacks. They make it extremely easy for you to get organized and stay organized.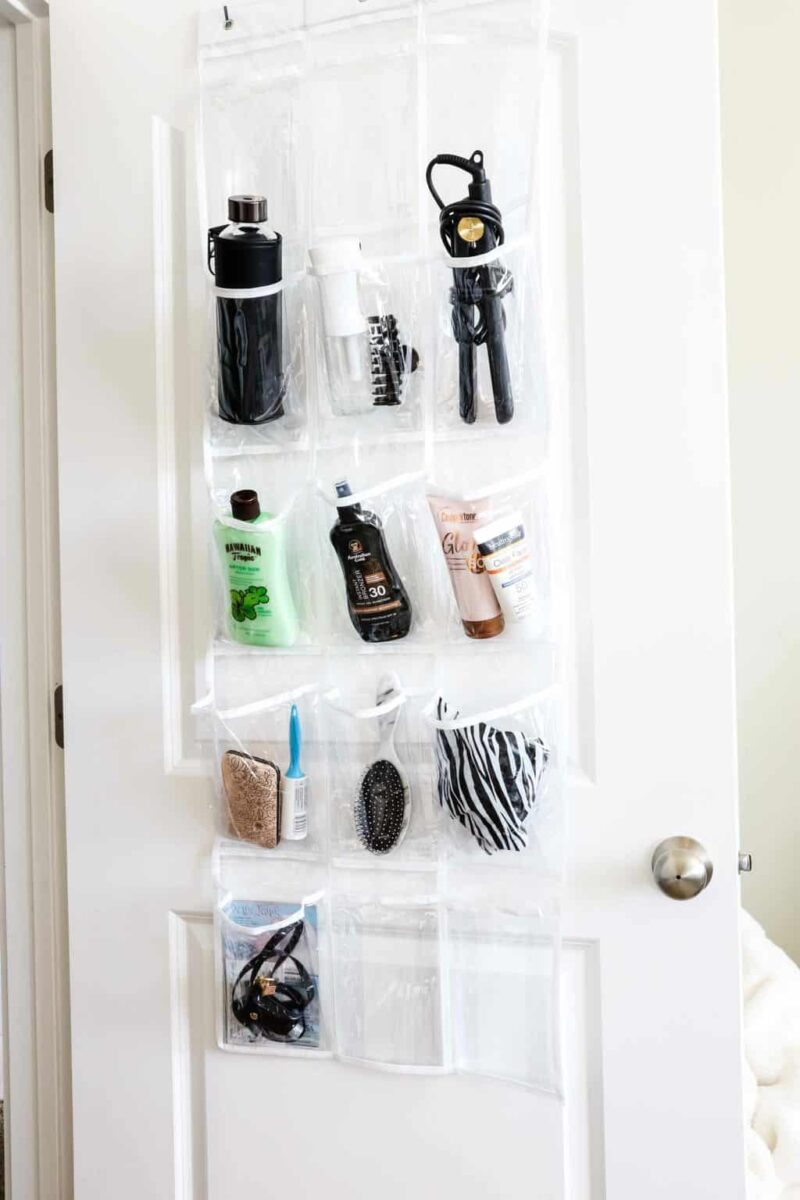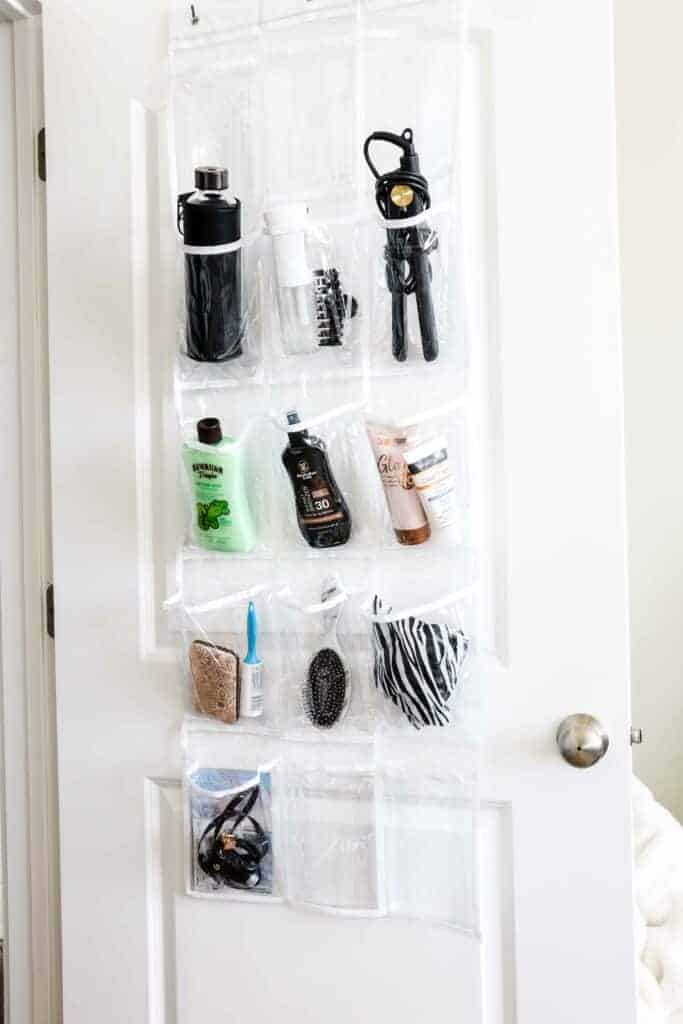 One of the most important things to pack for your cruise is an alarm clock. Most cruise ships do not have clocks in the rooms, so it is critical that you bring your own. This way, you can make sure to wake up each morning and enjoy all that your cruise has to offer. But of course, your cell phone can provide you with an alarm clock. If you don't currently use your cell phone as your alarm clock, learn how to do it before you leave.
Everyone knows that when you pack for a cruise, your clothes can become wrinkly by the time you arrive at the cruise ship. Luckily, there is an easy solution – wrinkle release spray. This will help to reduce the number of wrinkles in your clothes and help them look nicer for longer
Cruise cabins are most often very dark (unless you have a window or a balcony) so it is a good idea to pack a night light. This will help you to stay asleep during the middle of the night without having to turn on all the lights in your room if one person needs to get up.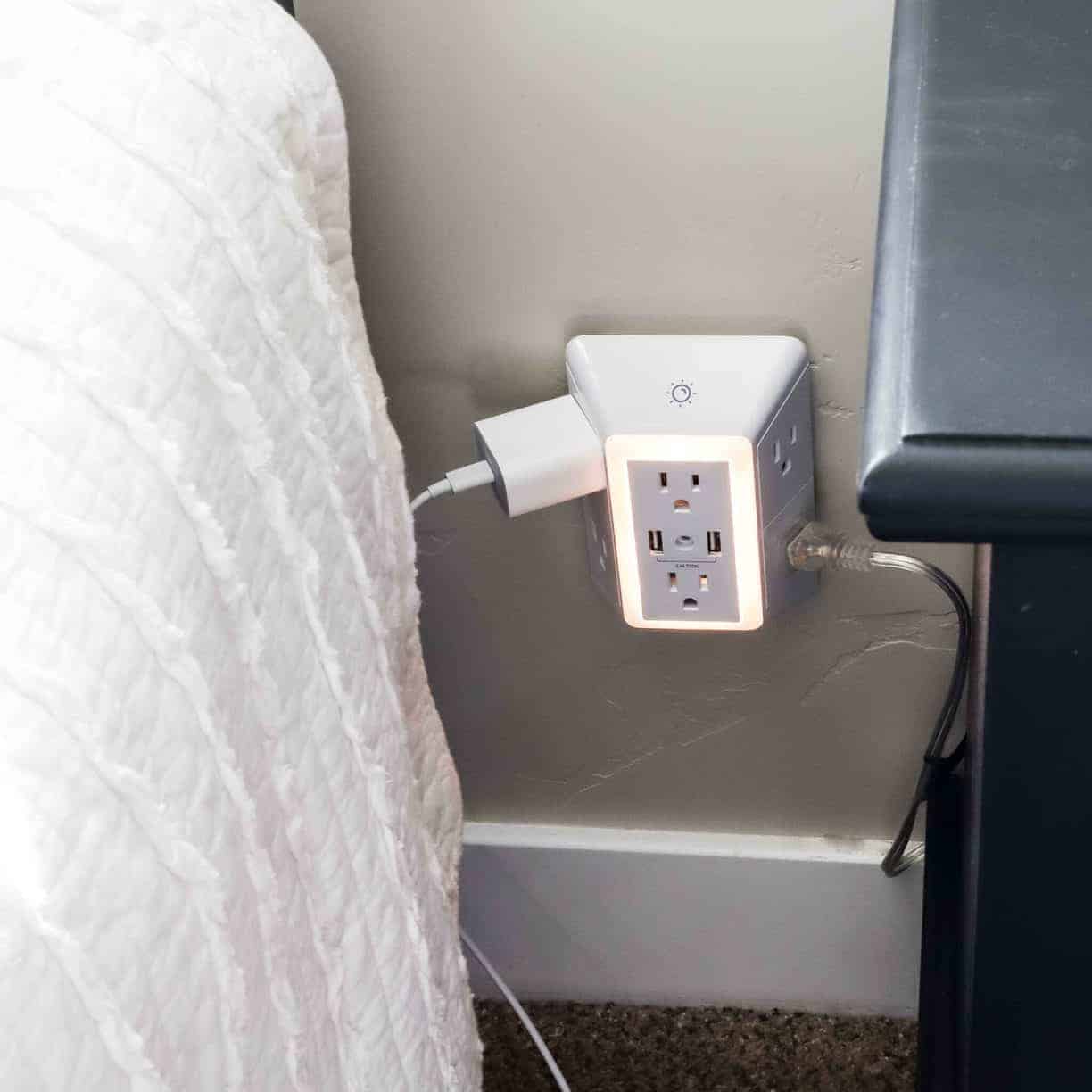 Another thing to consider packing if you are a light sleeper is a power strip. This will allow you to charge all of your electronic devices. Cruise cabins often don't provide enough power outlets to charge all of your devices. I bought this USB wall charger that INCLUDES a nightlight. So it saved me a little bit of money and it was one less thing to pack!
It might seem strange to recommend Post-it notes when you pack for a cruise, but hear me out. These little guys can come in handy in a million different ways while you're on your trip. You can use them to mark pages in your travel journal, to keep track of which day it is or what activity you have planned for the day, or even to leave yourself little notes reminding you of something important.
This might seem like another strange thing to pack for a cruise but you'll be surprised at how handy a highlighter can be. You can use it to mark important passages in your travel journal, to highlight activities you want to do on the cruise, or even just to make your packing list stand out a bit more.
This makes planning your amazing cruise much easier to see your planned activities at a glance.
Unfortunately, I am the type of person that gets motion sickness very easily. If you're like me, then you'll definitely want to pack some Sea Bands or Sea Sickness Patches in your luggage. I highly recommend putting them on before you set sail from the cruise port. Because cruise ships are on the ocean, you can expect the ship to constantly be swaying. Luckily, for most people, the cruise ship is so big that the swaying motion is felt very minimally if at all. Seasickness medicine, patches, or armbands are always a great idea though as a backup if you naturally get motion sick. At least until you get your sea legs!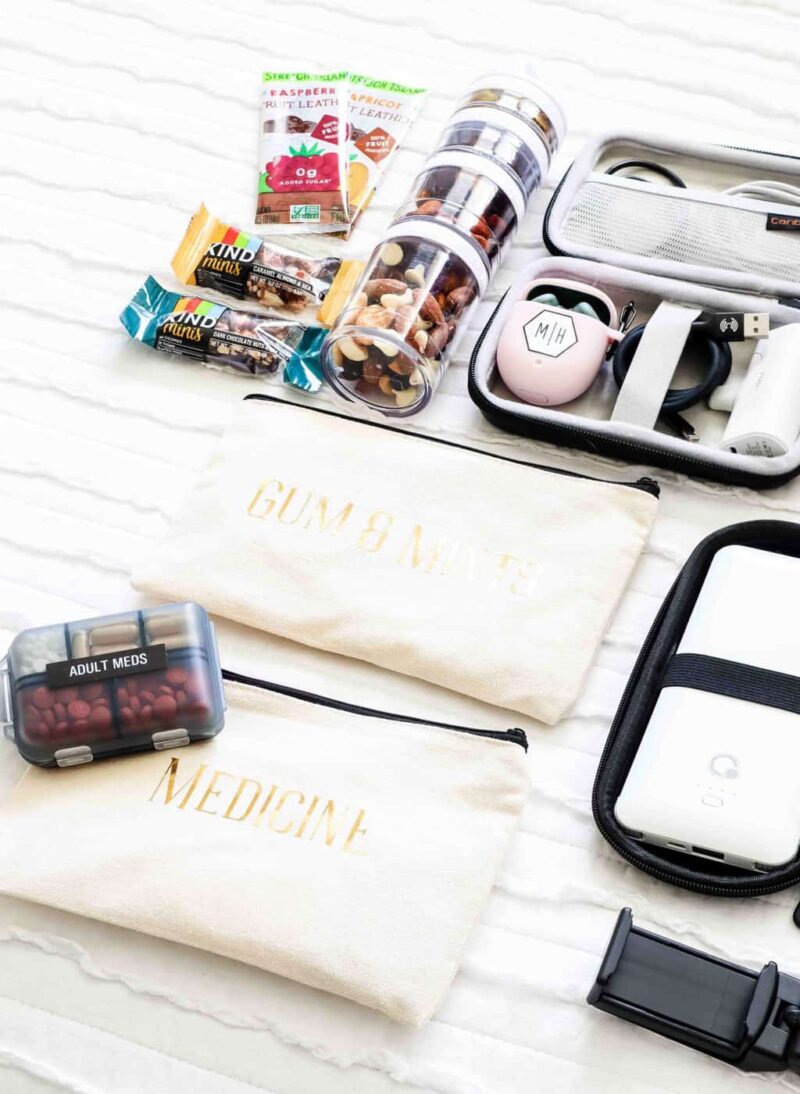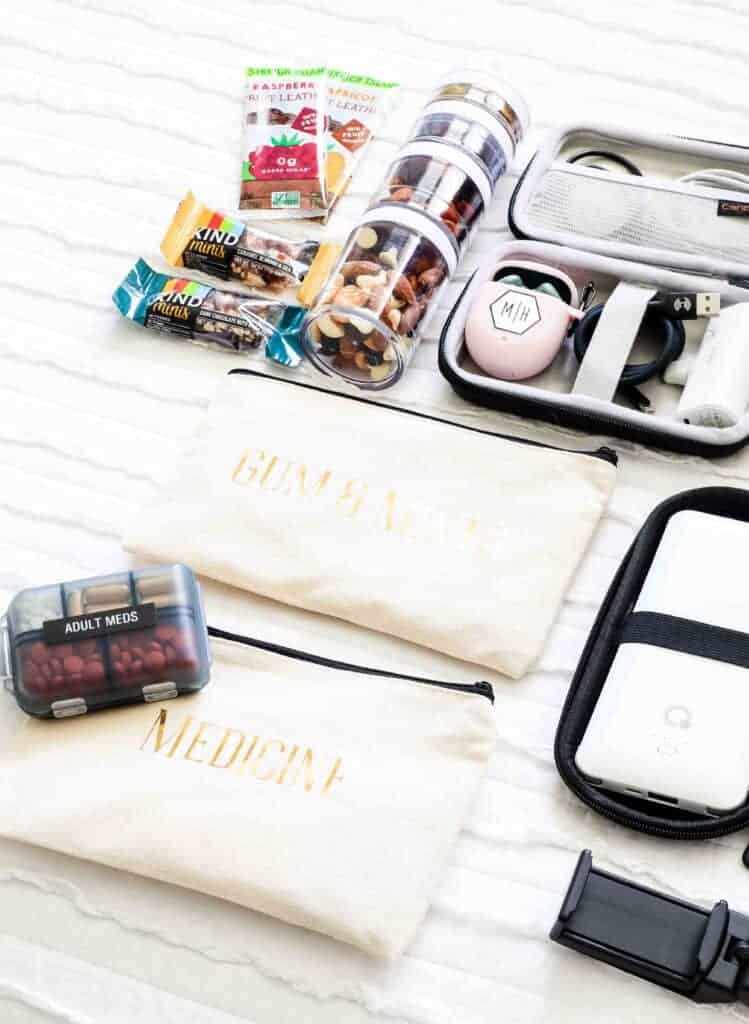 If you're a light sleeper or someone who likes to sleep in complete darkness, then I suggest packing a sleeping mask. I always find that the lights from the hallways and other rooms can be quite disruptive when trying to get some shut-eye. A good quality sleeping mask should do the trick!
With so many people on a cruise, and all the different activities going on around you, earplugs are definitely a must-have item. Whether you're trying to get some sleep or just want to relax in peace and quiet, these little guys will do the trick! Not to mention if your husband snores!
Shop Cabin Essentials:

Cruise Packing Essentials for the Beach
Because most cruise lines have a beach at many of the cruise ports, I thought it would be helpful to add in a list of things that you would need at the beach. Because what ultimate cruise packing checklist would be complete without a set of beach essentials? Many of these items would also be perfect for most any shore excursion or cruise vacation.
It's no secret that sun exposure can cause skin damage, so it's important to protect yourself from the sun while on vacation. And what better way to do that than by packing sunscreen! You definitely don't want to forget sunscreen when packing for your cruise! The sun can be extremely strong on the pool deck.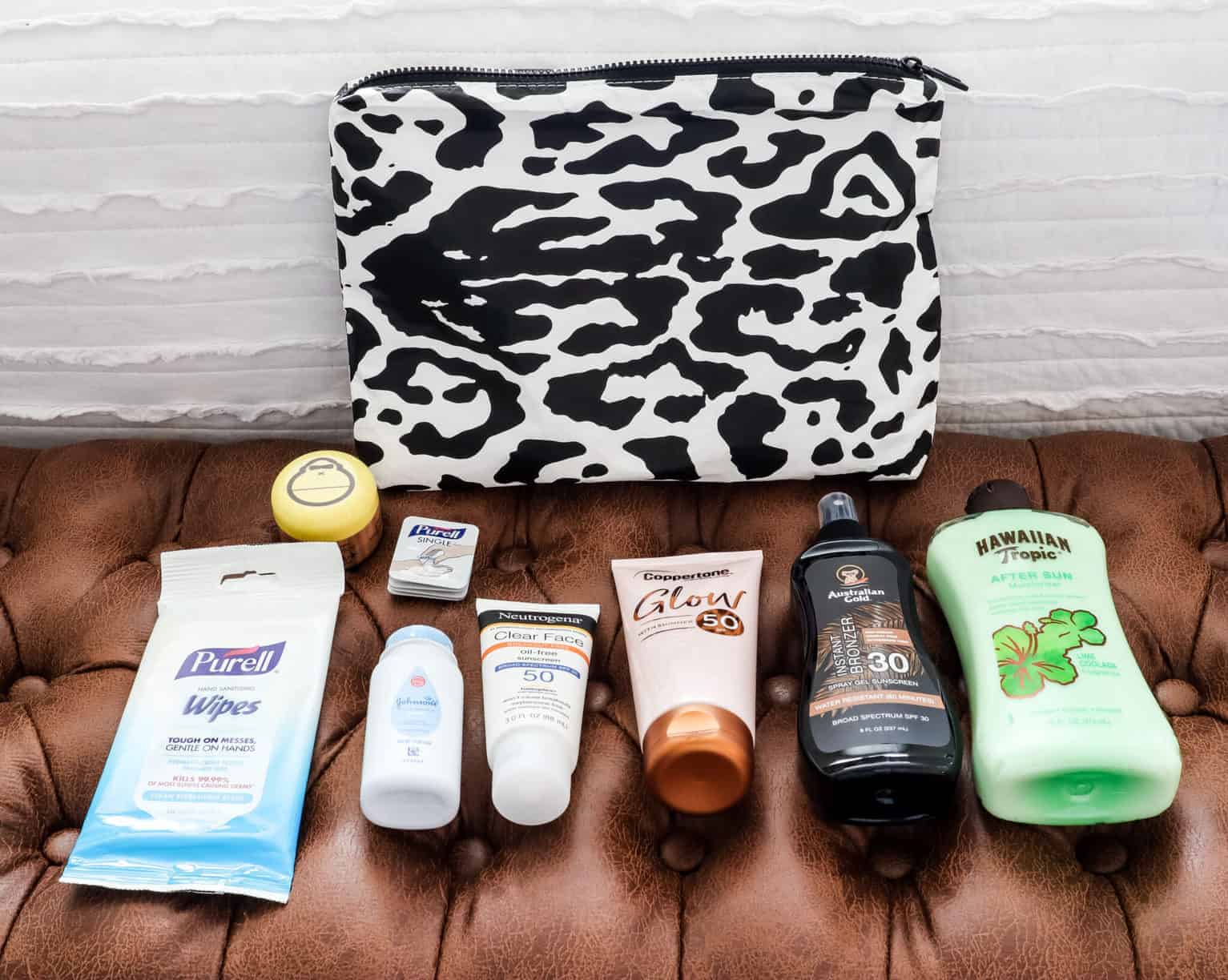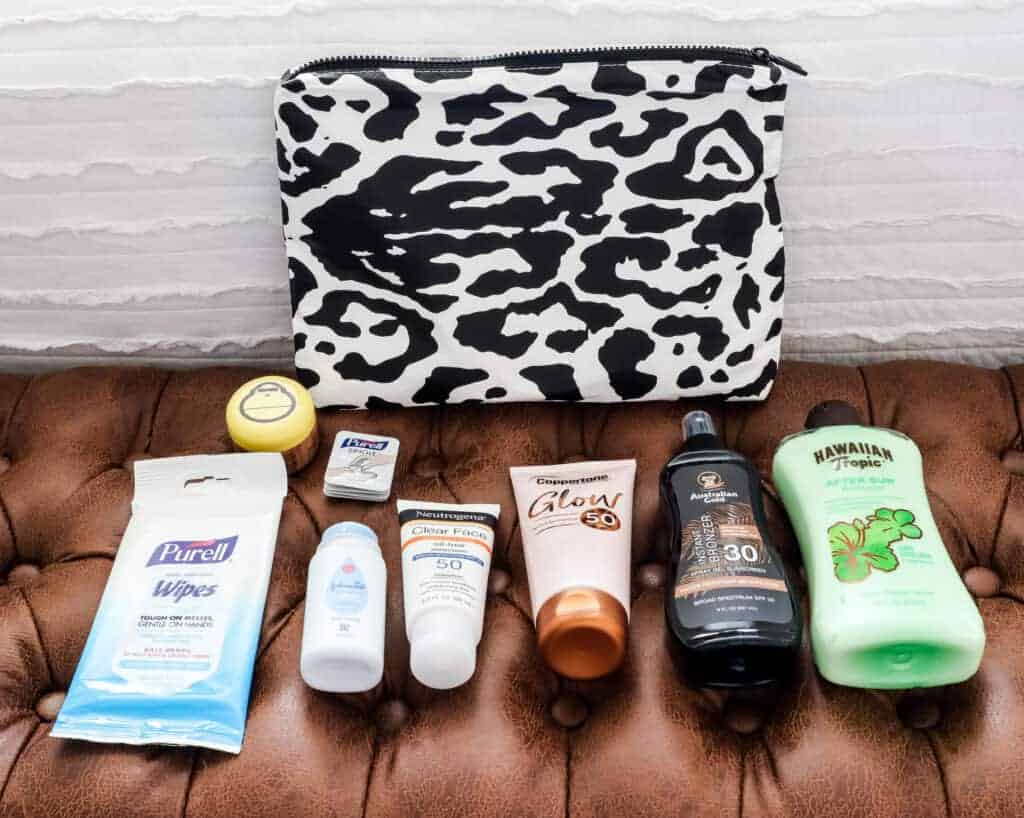 Some areas of the world only allow certain types of sunscreen because of the potential harm it can do to the coral reefs. So, if you're cruising to a destination like this, be sure to pack sunscreens that are reef-safe.
It's also important to protect your lips from the sun. So, be sure to pack lip balm with SPF! Sum Bum Lip Balm is my favorite because of its SPF protection, it smells amazing, and it's safe for coral reefs!
If you plan on spending time by the pool or ocean during your cruise, then you'll definitely want a waterproof phone case to keep your cell phone nice and dry. These are even safe enough to take underwater pictures with!
If you are nervous if it will let water in, simply put a paper towel into the pouch and dunk it underwater for a while and see if the paper towel gets wet.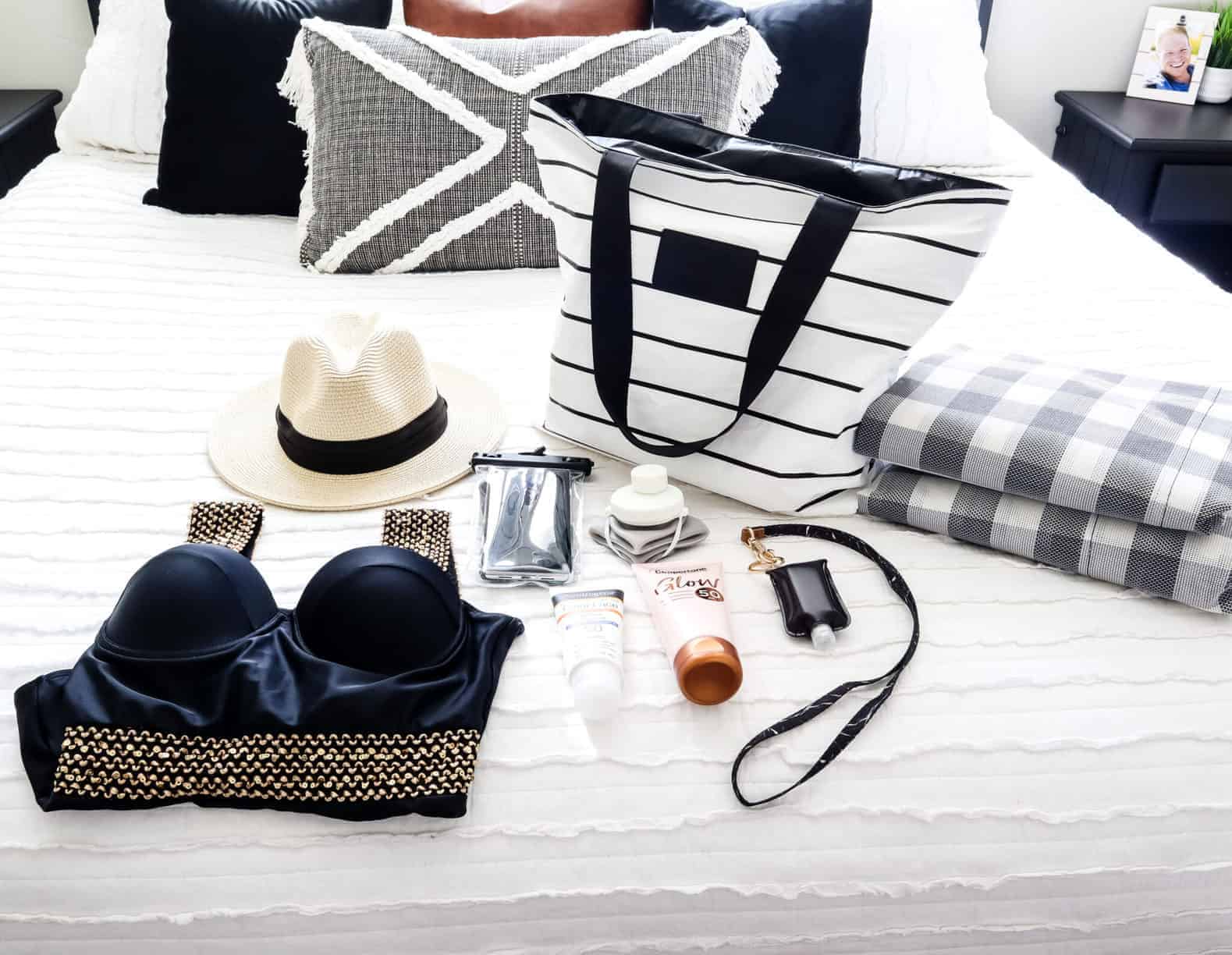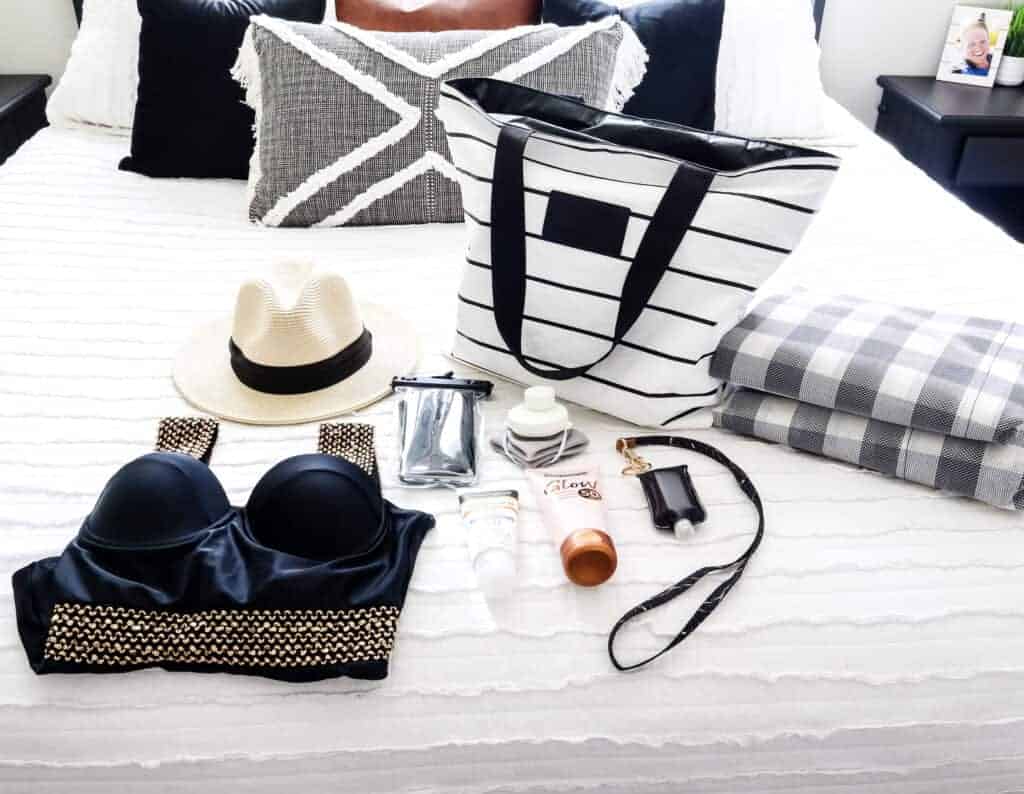 A good beach bag is a must-have when going to the beach. It needs to be big enough to fit everything you'll need, like sunscreen, sunglasses, a water bottle, and towels.
It's also important that the beach bag is waterproof, so your belongings stay dry if it starts raining. I'm obsessed with the Aloha Collection bags because they can either be used to keep items dry, or you can even throw in some of their pouches to keep your wet swimsuit contained so that you don't get all the other contents of your bag wet!
Carrying around a purse or a beach bag on shore excursions can be a bit annoying. Especially if you need your arms free! That's why I always recommend bringing a backpack instead. It leaves your hands free and it's the perfect size for holding all of your essentials like sunscreen, a water bottle, sunglasses, and snacks!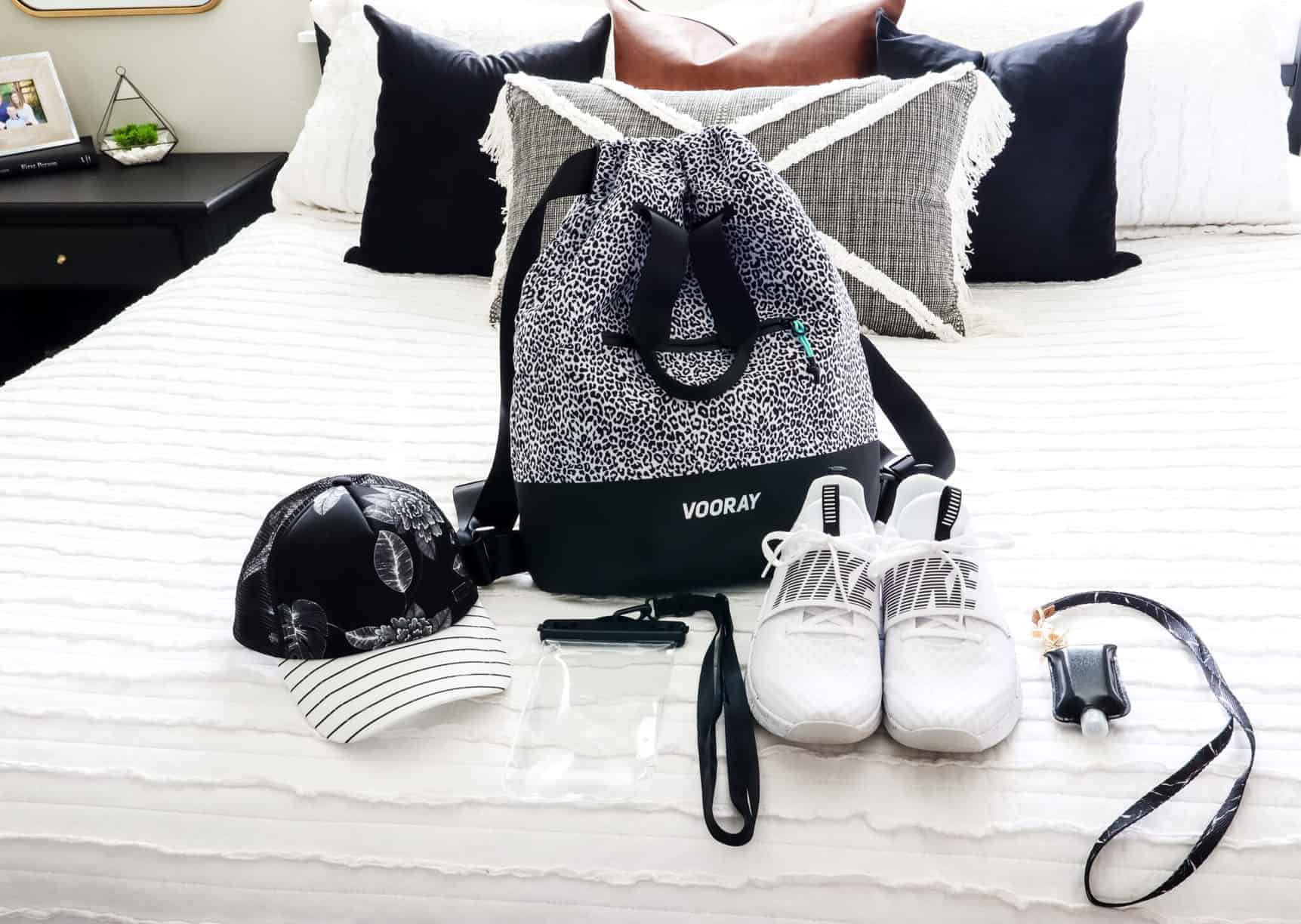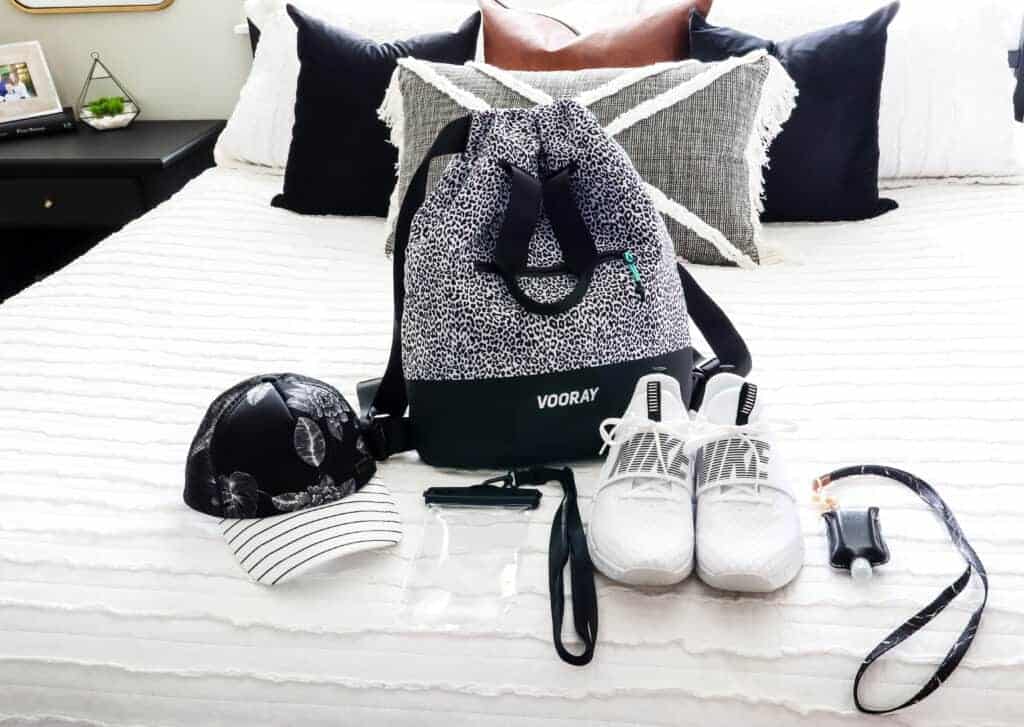 A beach towel is an obvious item to put on your cruise packing list but sometimes they can be so big and bulky. These amazing microfiber beach towels are a perfect solution! They're lightweight, compact, and they dry quickly so you don't have to worry about them getting wet.
It can be hard to fit all of your items into your bag, so I like to bring a collapsible water bottle. It takes up hardly any space when it's not in use and you can fill it up at the ship's pool or restaurants!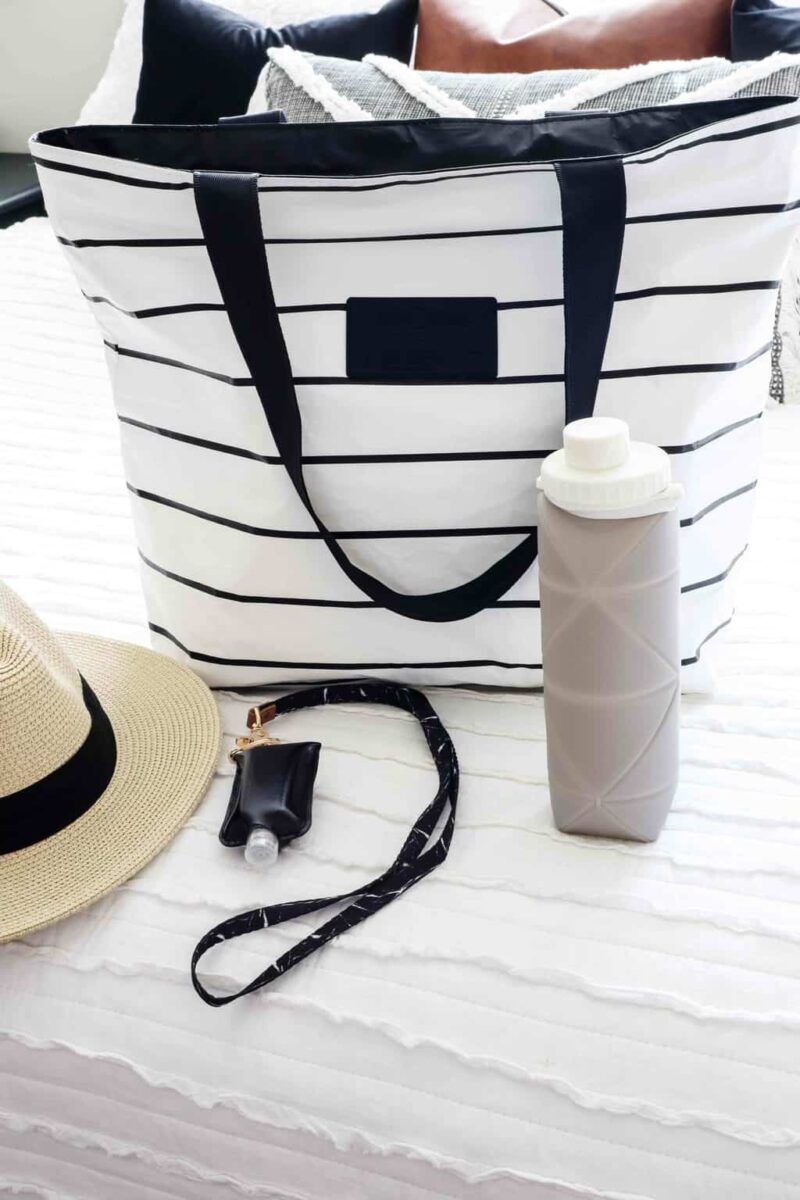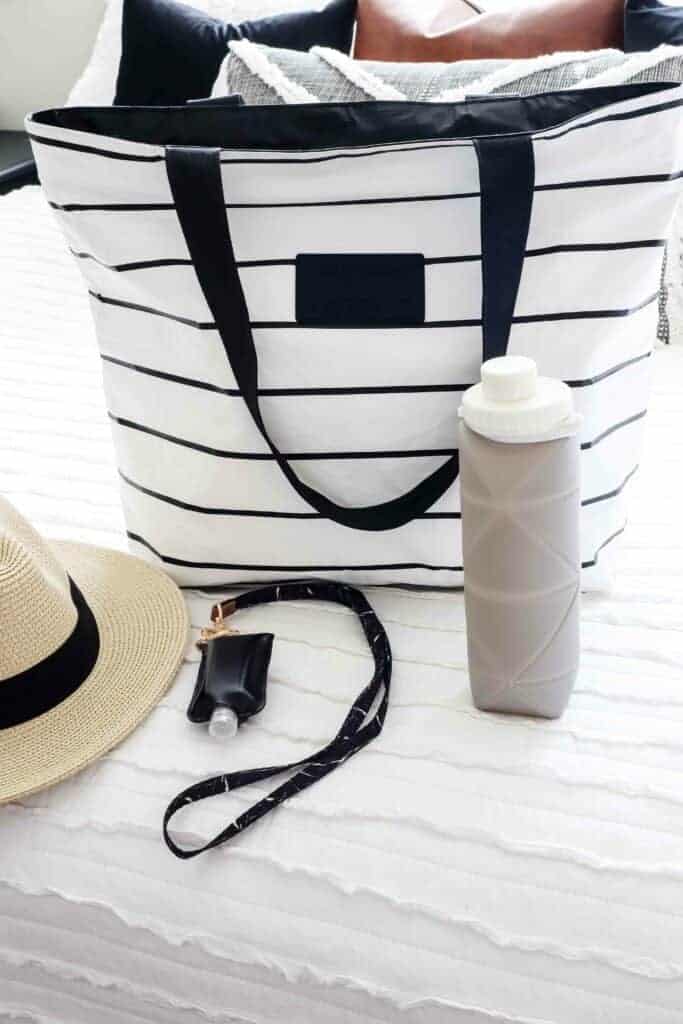 If you aren't planning on laying out at the beach, or you don't need to carry many items around, a fanny pack can be a great option for holding your essentials like money, sunscreen, and lip balm. It keeps your hands free and it's perfect for exploring new places!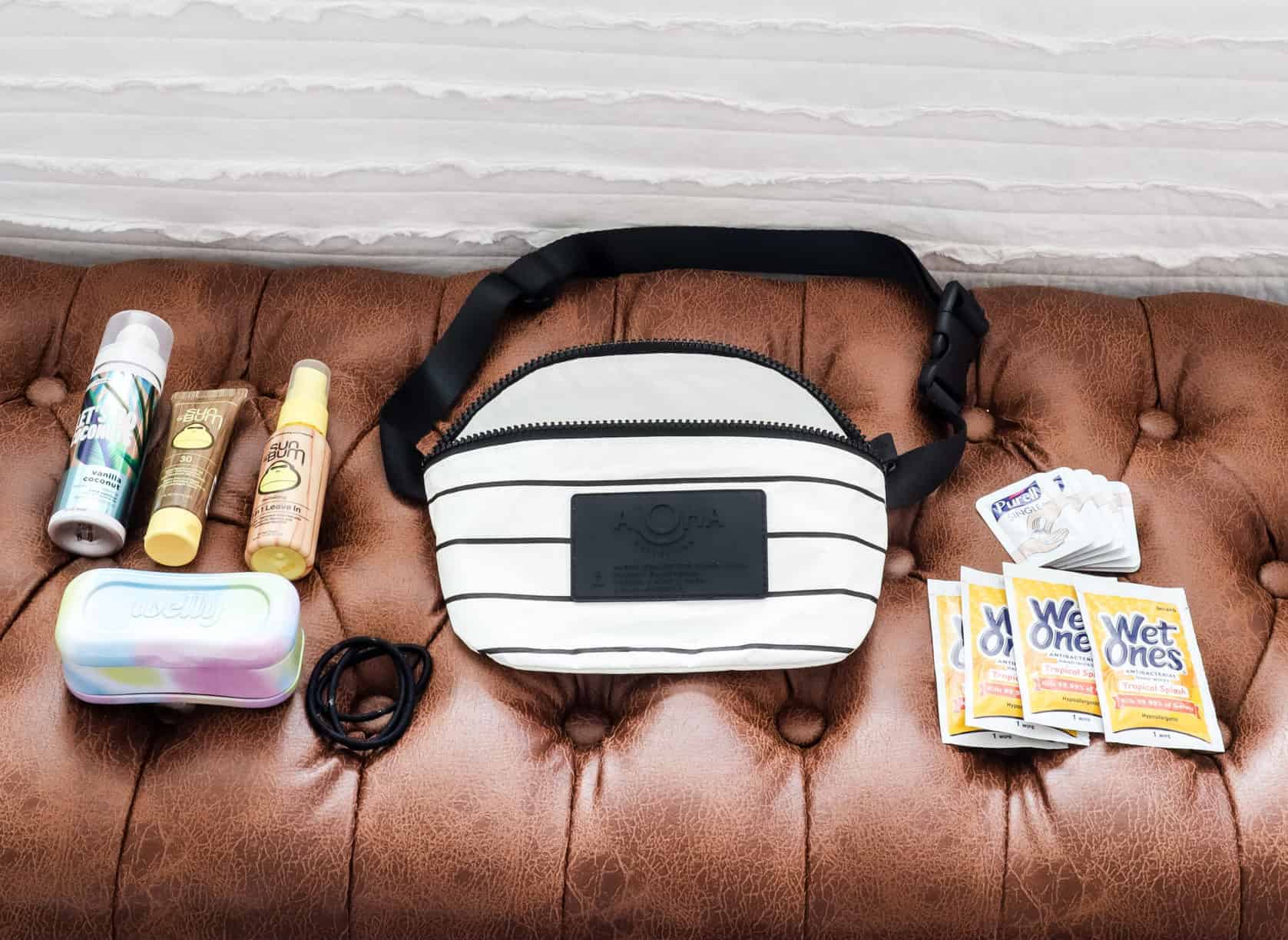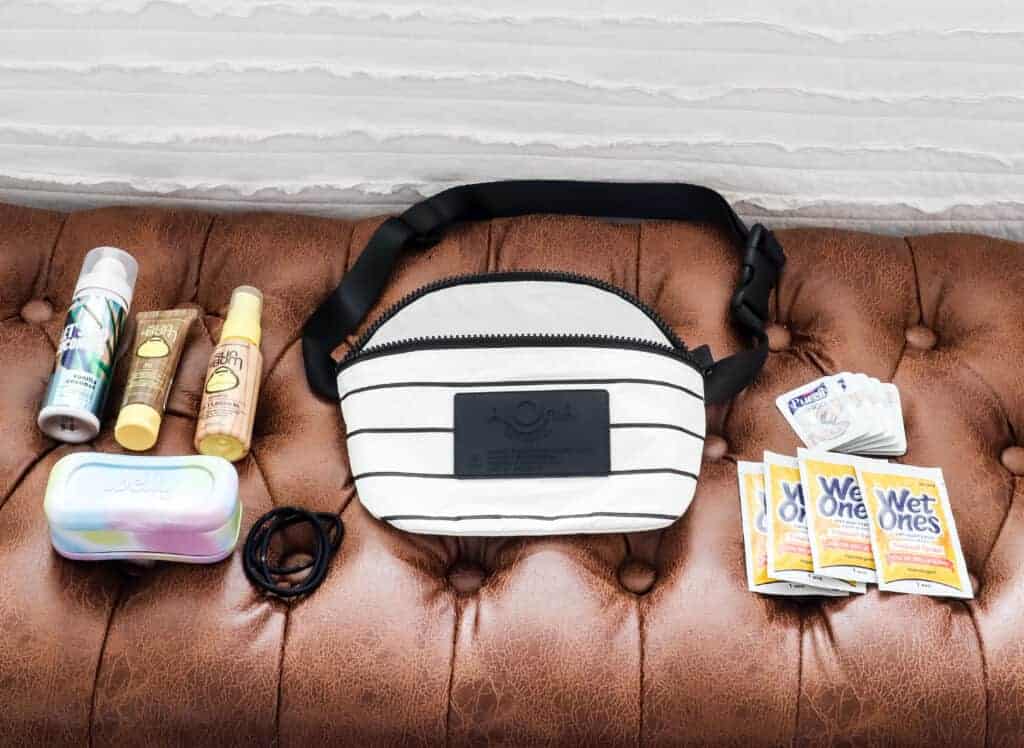 Wet wipes can be used for a few different things while you are on vacation. You can use them to clean your hands or face, as a substitute for toilet paper, or to wipe down surfaces before you eat. They come in handy when you aren't near a sink!
I am writing this blog article during the pandemic so naturally, hand sanitizer and wet wipes are essential items to pack. I also like to bring a small container of sanitizer that I can refill once we're on the ship.
One important thing to add to your cruise packing list is insect repellant! Mosquitoes and other bugs can be pesky, so it's best to be prepared. I recommend just purchasing a small travel-sized bottle so you aren't caught off guard if you need it but if you don't you arent carrying a big bottle of it around for nothing.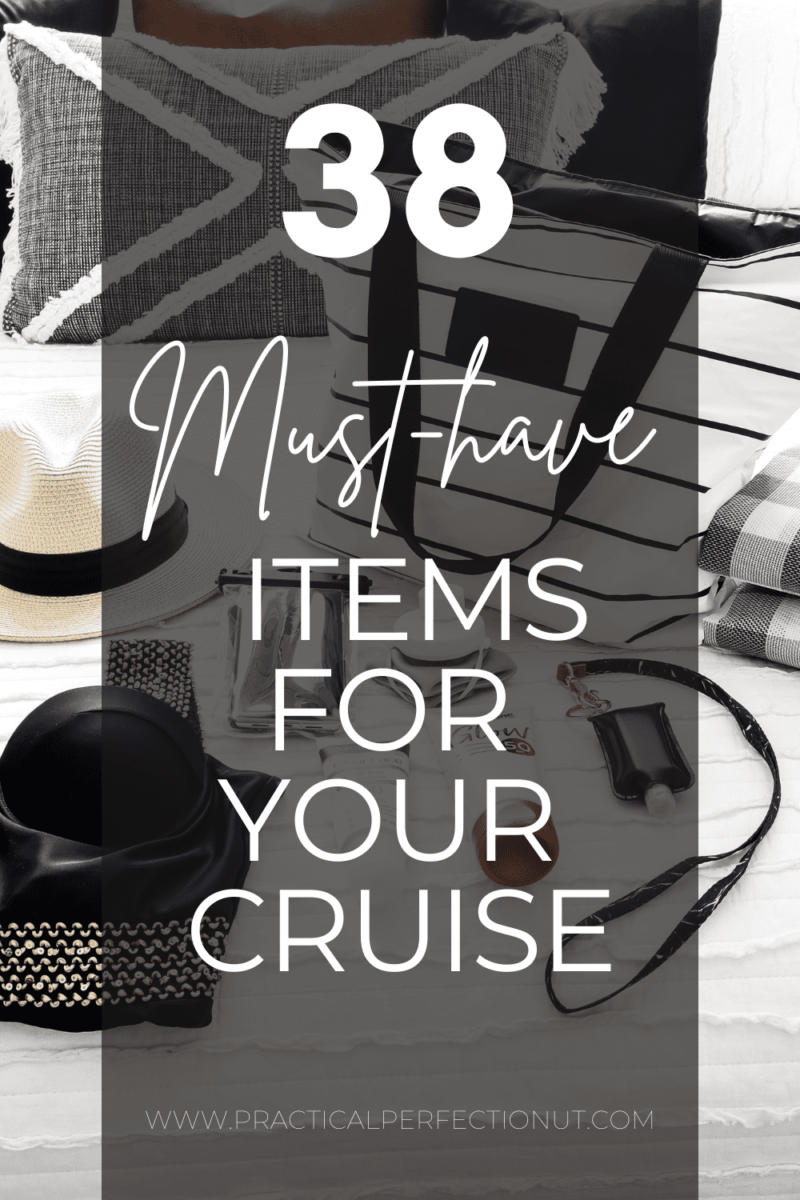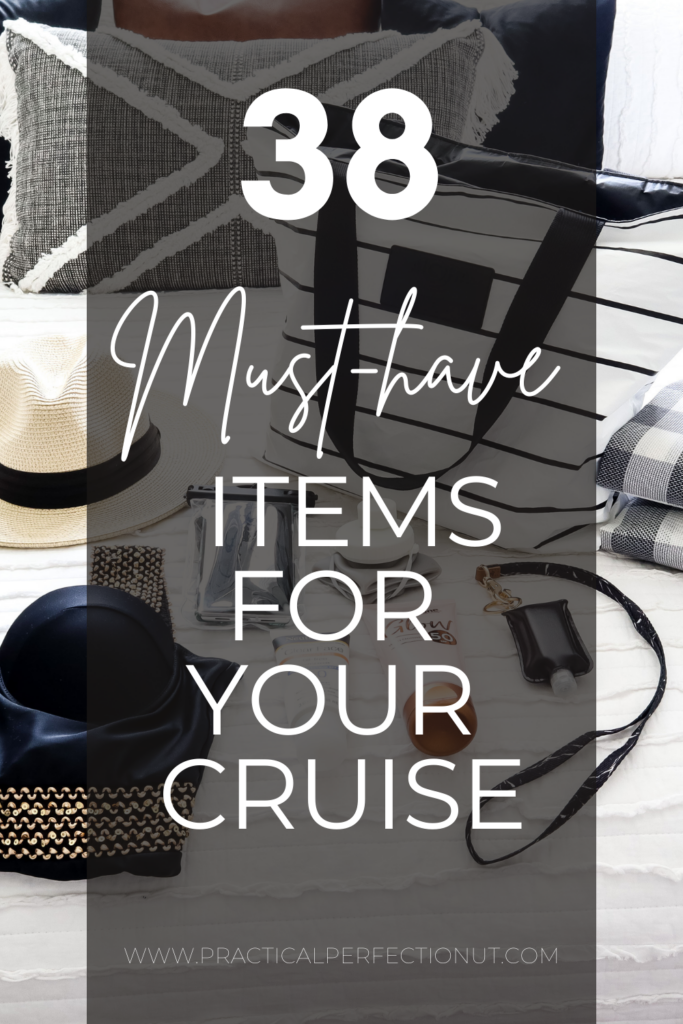 If you're like me, you'll want to spend some time on the beach while on your cruise! A beach blanket is a great item to have so you can relax in the sun without worrying about sand getting everywhere. I really like the ones that are tent-type material that fold up really compactly. Then you can even lay your towel out onto the beach blanket to keep your towel from getting sandy.
If you are going on a cruise where there will be beaches, chances are you will want to go snorkeling! Make sure to pack your snorkel gear so you can explore the reefs and fish up close. They can get a bit bulky so study out what ports you are going to and decide if snorkels are something that you are going to be able to use at your cruise destination.
When going on a shore excursion or spending time on the beach it's important to stay hydrated. Liquid IV is a really great way to stay hydrated on your cruise. Just take care not to use it too often! Water is always the best option!
Shop Beach Essentials:

What to Wear on a Cruise
What would a cruise packing list be without a few words on what to wear while on the ship? Shorts and a t-shirt are always a safe option, but if you're looking for something a little more dressed up, try skirts or dresses that hit right above the knee. For men, khakis and a polo shirt are always a classic look.
If you are on a luxury cruise, you may have stricter guidelines for what you can and cannot wear. Or perhaps you may have several formal nights. Don't forget your dress shoes!
Walking shoes
Many shore excursions involve tours around the port city so it's a really good idea to pack walking shoes. That way you can be comfortable and you won't have to worry about your aching feet, but you can enjoy the culture instead!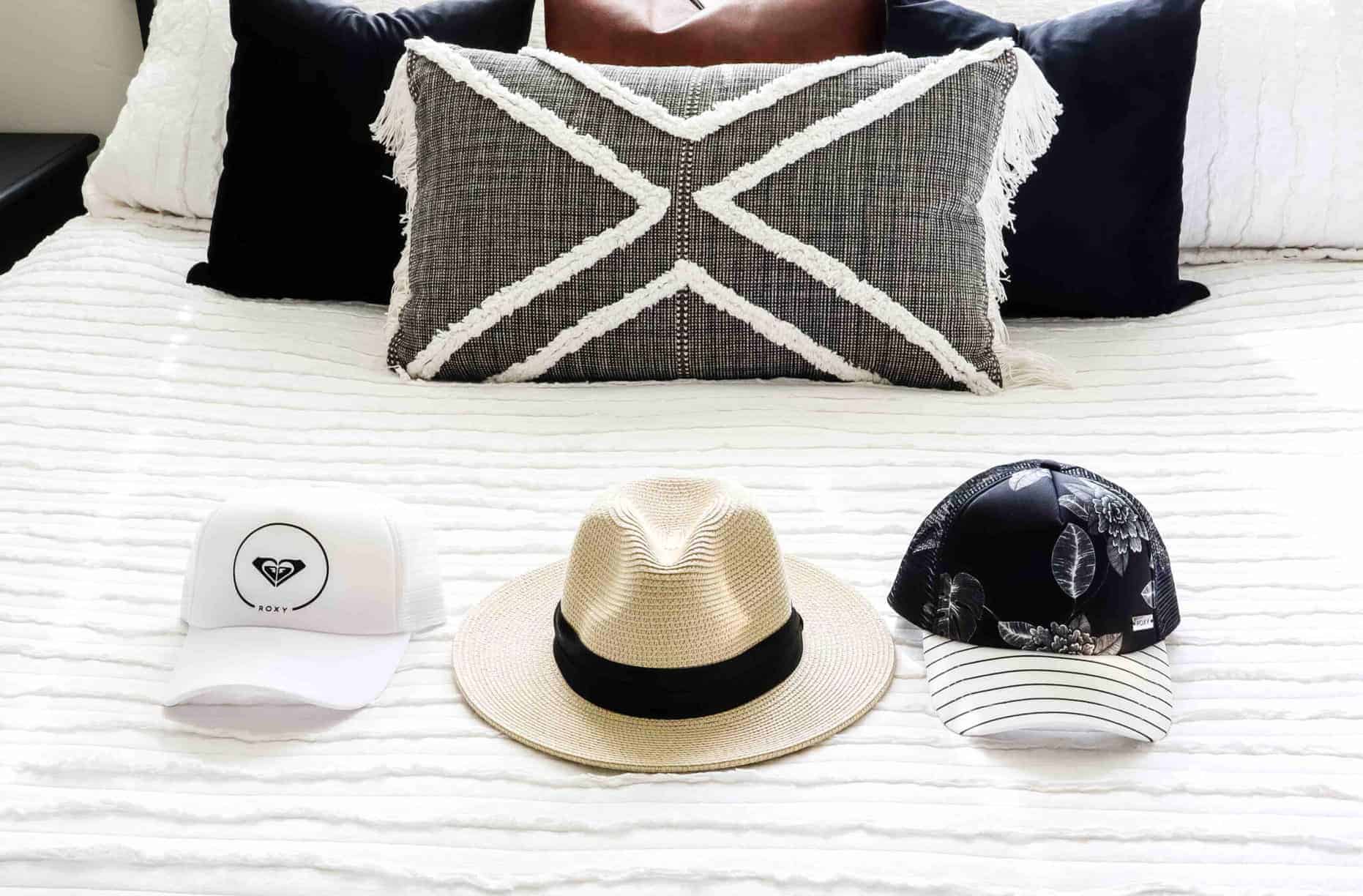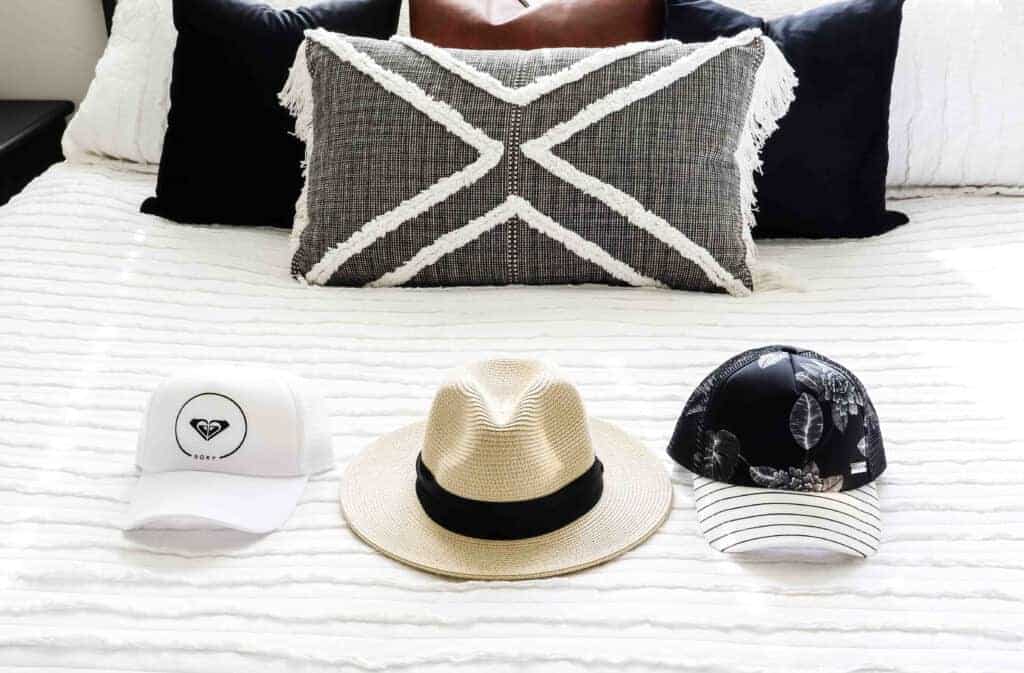 Flip flops
Flip flops are probably going to be your most used shoe on your vacation. They are easy to slip on, they help keep you cool, and they are versatile enough for the beach or just meandering around town. Flip flops are a must-have for your cruise packing list!
T-shirts
You're going to want to pack plenty of t-shirts. It's a casual vacation and they are perfect for the hot weather. You can also wear them as nightwear if you don't want to bring along an extra outfit.
Nightwear
Speaking of nightwear, you're going to want something comfortable to sleep in. A pajama set or a simple tank and shorts will do the trick. You'll be glad you have them when it's time for bed!
Formal Wear
Many cruise lines have formal nights, so it's a good idea to pack a dress or suit. If you're not sure what the dress code is for your cruise, check with the cruise line or your travel agent. It's always better to be overdressed than underdressed!
Cover-ups
On a Caribbean cruise (or another warm-weather cruise) it's very common to go back and forth from the beach, to the boat, to a shore excursion. Cover-ups can be a really convenient way to go from beachwear (such as a swimsuit) to have an outfit for a city tour. The scenarios are endless but a cover-up can really come in handy…even if it's to protect you from too much sun exposure.
Bathing suits
If you are going on a warm-weather cruise, a bathing suit is one of those can't miss cruise essentials. Some people spend almost their entire cruise in a bathing suit!
A hat is another essential item to pack for your cruise. Not only does it protect your skin from the sun, but it also keeps you cool on hot days. Choose a hat that is comfortable and stylish so that you can enjoy
There are a lot of cruise packing lists out there but I hope that this blog post has been helpful for you to know what to bring on a cruise and why!
Shop Cruise Clothes:

I hope this post has been helpful to you and I hope you have the most incredible vacation EVER!