The best way to organize men's ties
Men's ties can be such a fun and simple way to dress up a business outfit or suit. But they can get to be so expensive! So taking good care of ties can be very important. There are several ways that you can store your ties, but this is by far my favorite. There is no better way to showcase your favorite ties while also taking great care of them!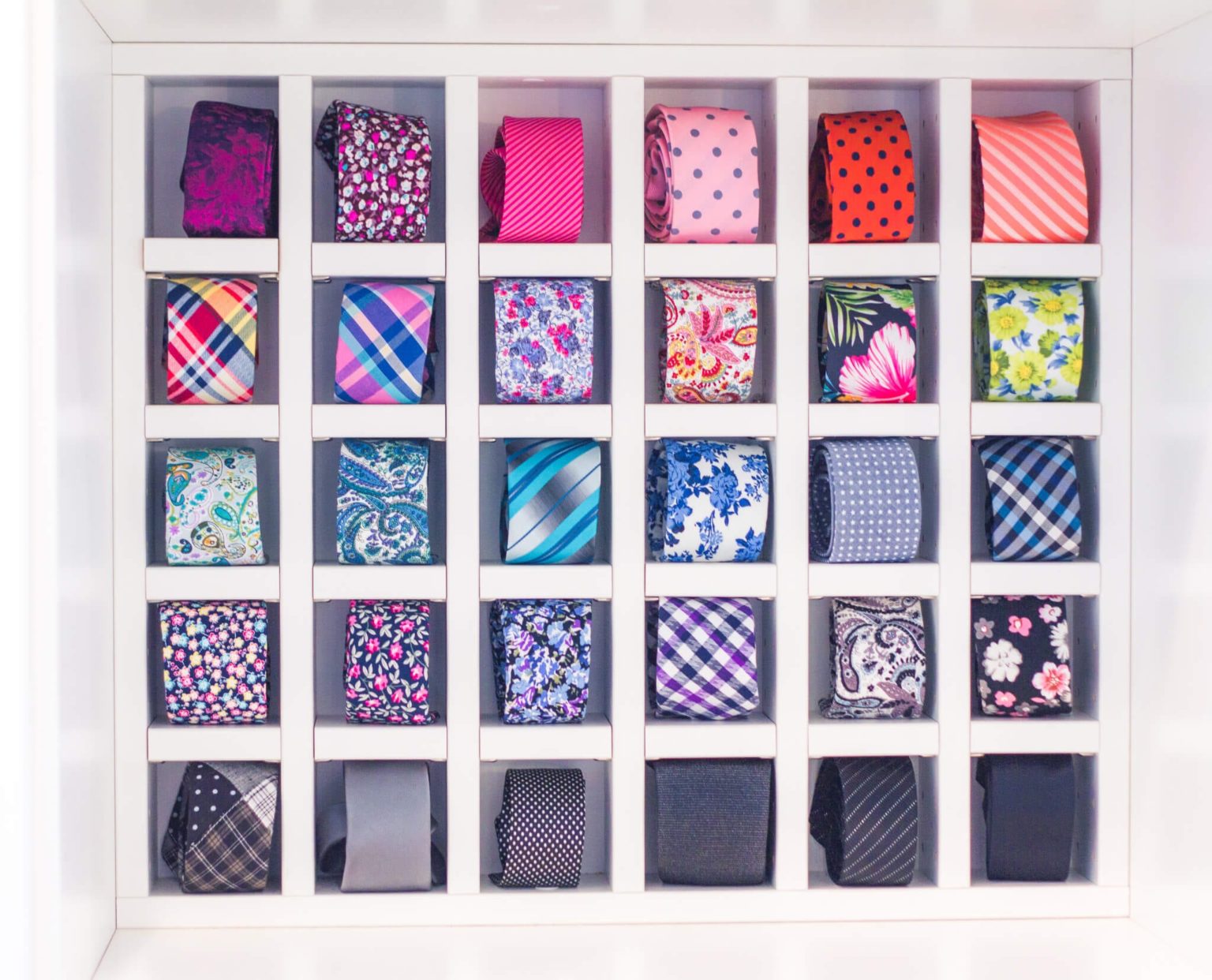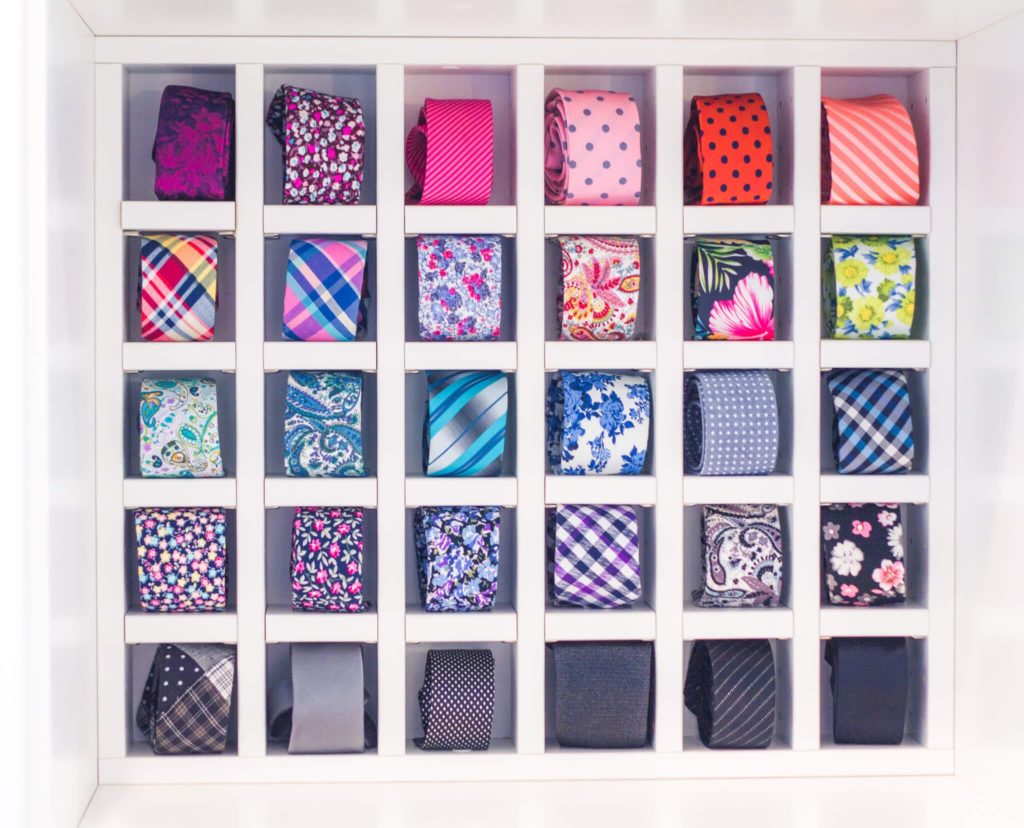 Rolling your ties instead of hanging them has a few advantages -you don't have to worry about knocking them off the hanger. These stay in place and neatly rolled.
Generally, if you can't find a tie, it is because it is lying on the closet floor in a wrinkled mess. In this photo, this tie storage is vertical storage. But why couldn't you do this exact same thing in a drawer somewhere? You can! Although I haven't tried these drawer dividers myself, it is the exact same concept and would work wonderfully in a dresser drawer.
What way do you like to organize ties?