How to Label Your Fridge for Maximum Organization
Do you ever feel like you can't find anything in your fridge? Like it's always such a mess and it's hard to keep track of what you have? Well, if you're looking for an easy way to organize your fridge, labeling your fridge is the answer!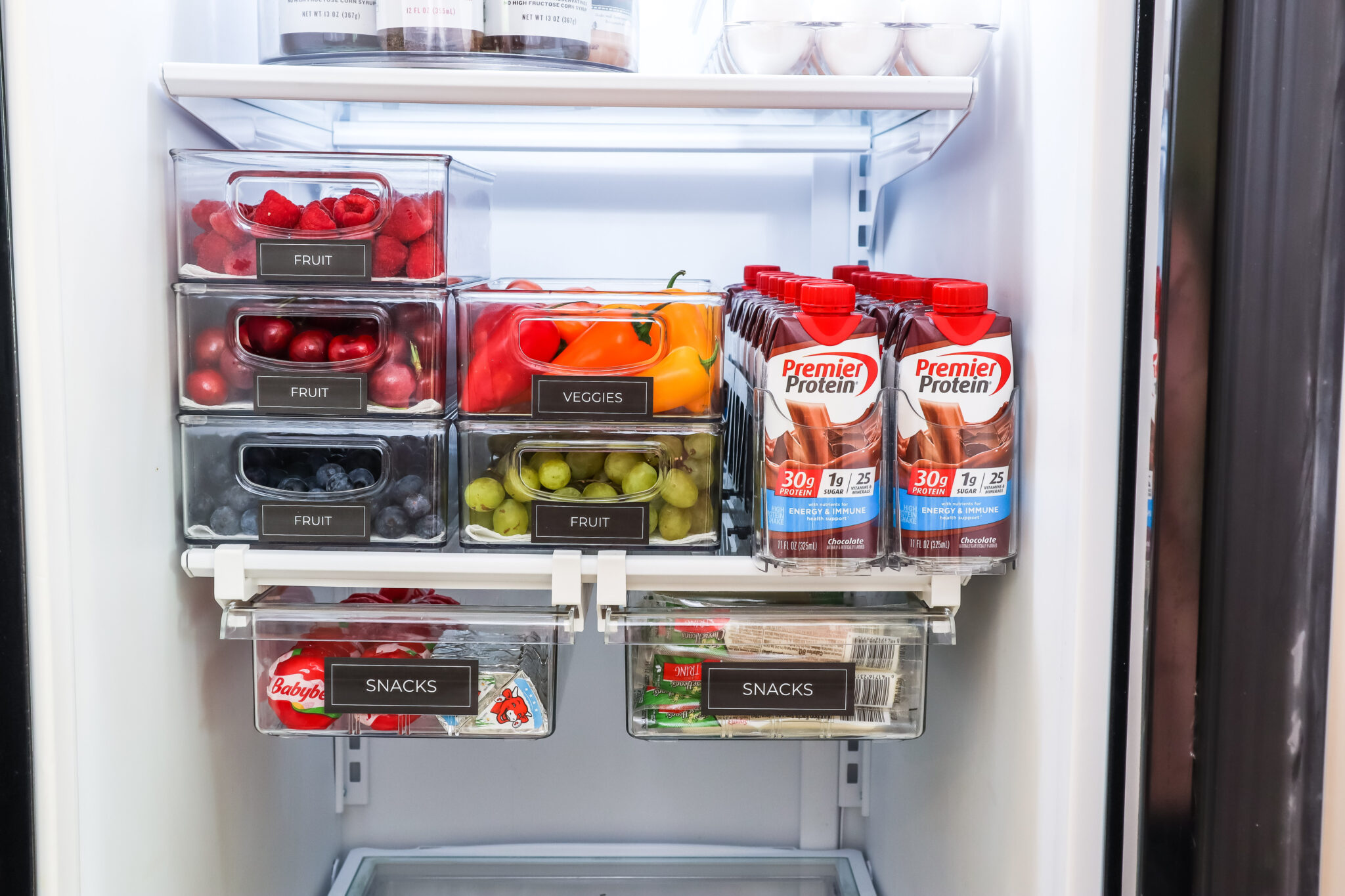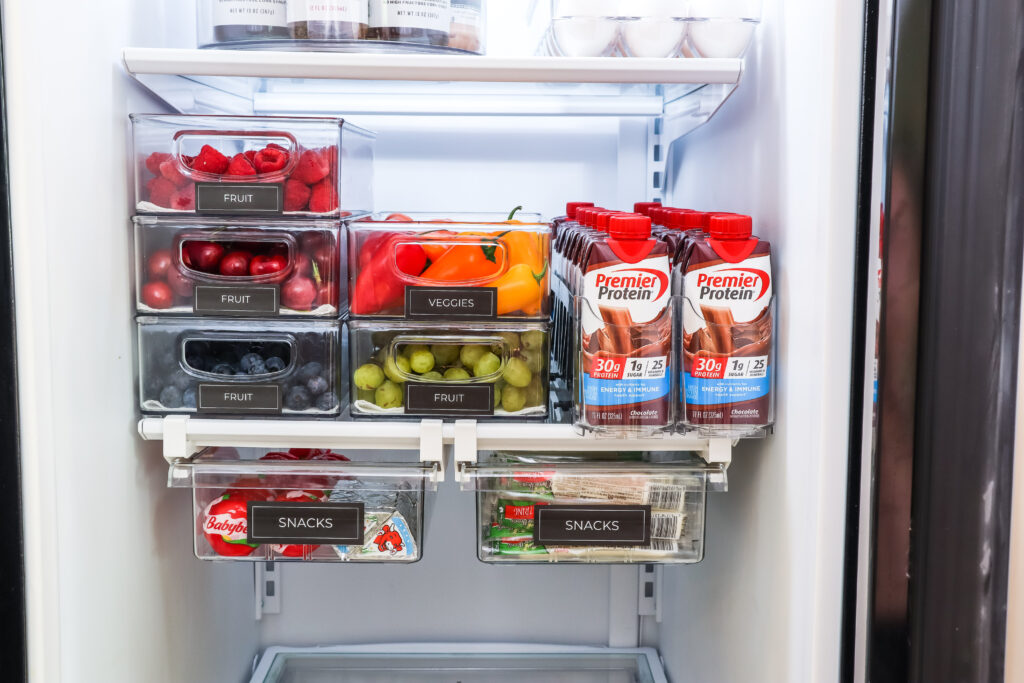 It may seem like a small thing, but labeling your shelves and food items can make a big difference in how you use and find your food. It's really easy to do and will make a big difference in terms of the organization in your life.
In this post, we'll discuss the different ways you can label your fridge, as well as some tips on making the process as smooth as possible. Keep reading to learn more!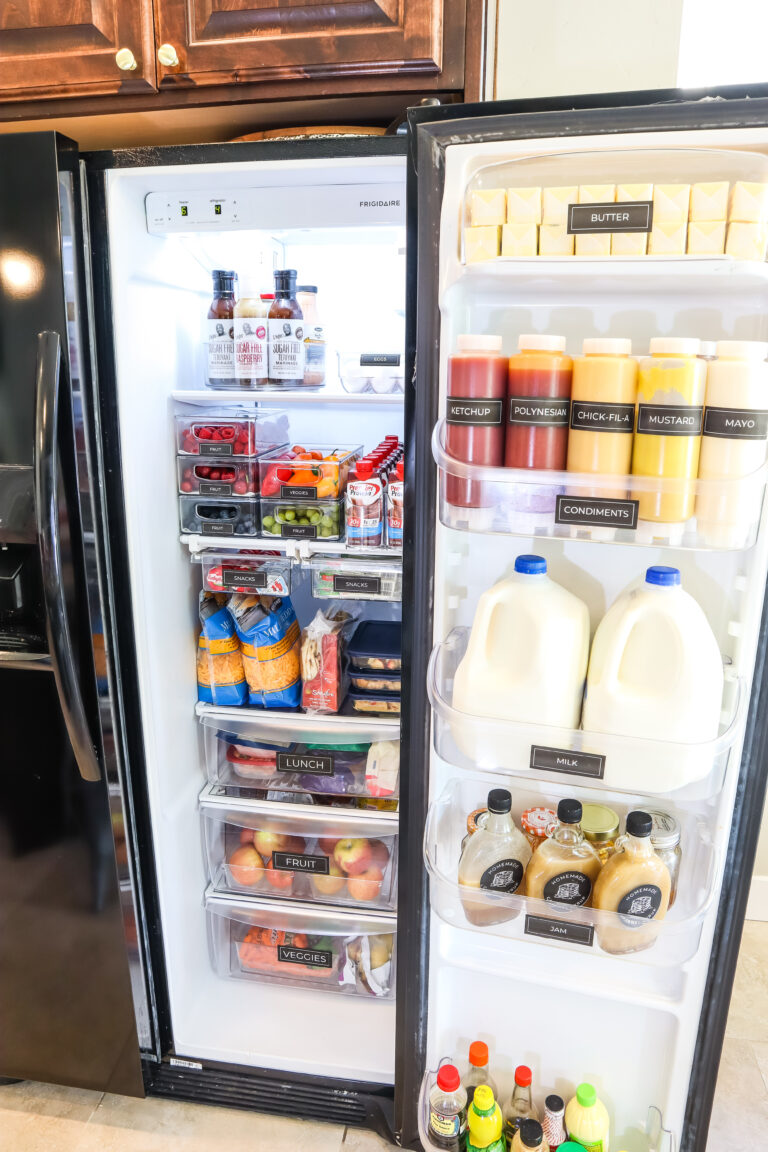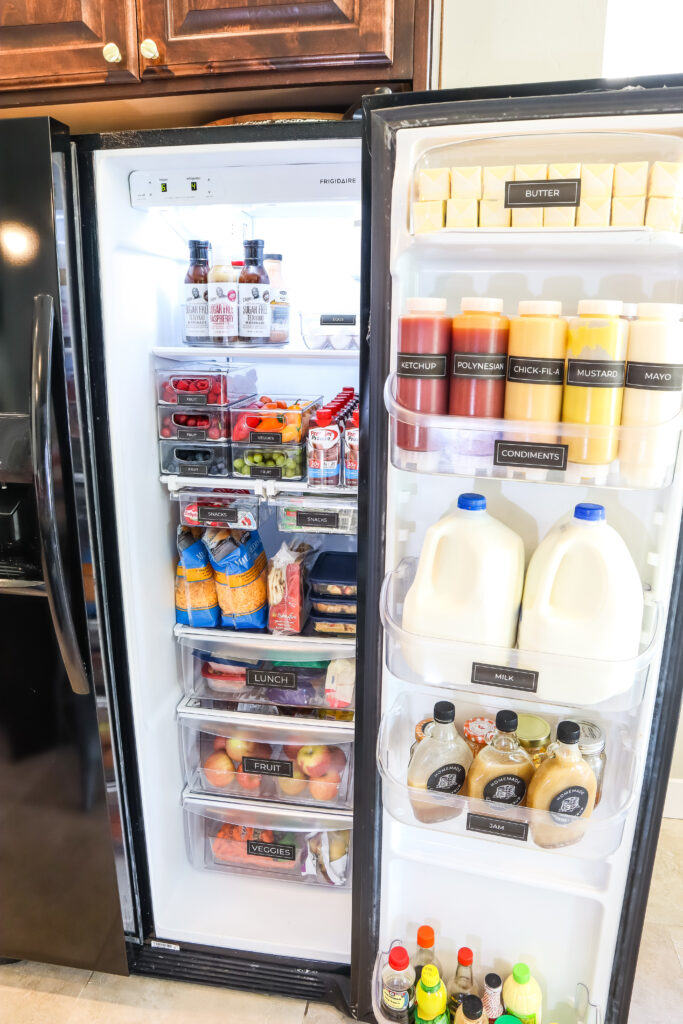 Why should I label my fridge?
Fridge organization is very important because it helps you keep track of your food items. No one likes realizing that they have to throw out food because it got lost in the fridge and wasn't used in time. We've all been there and it's never fun.
So, keeping your fridge shelves and fridge door organized will help ensure that your food doesn't go bad and you can easily keep track of all the food in your refrigerator. That's where labeling comes in.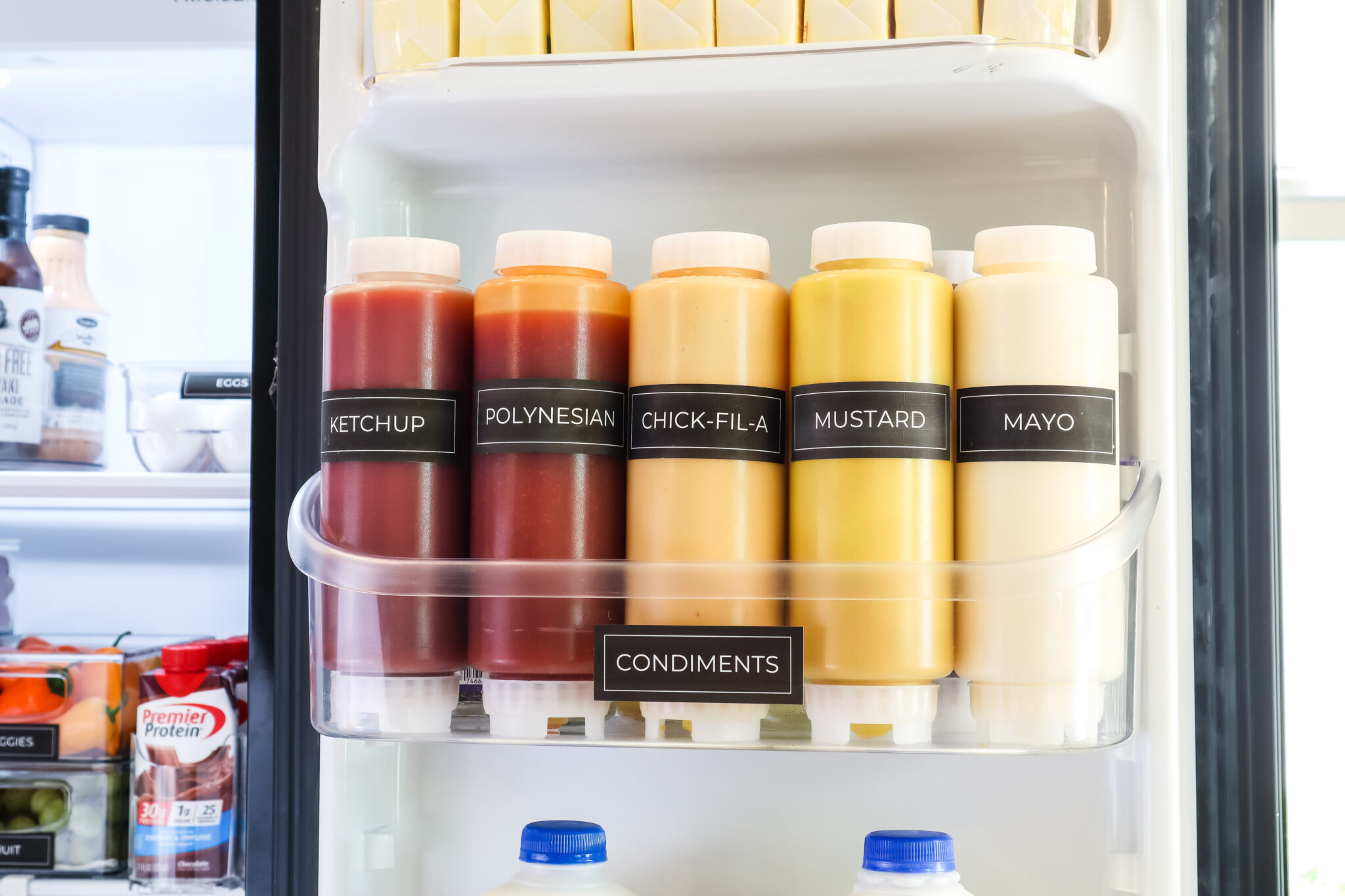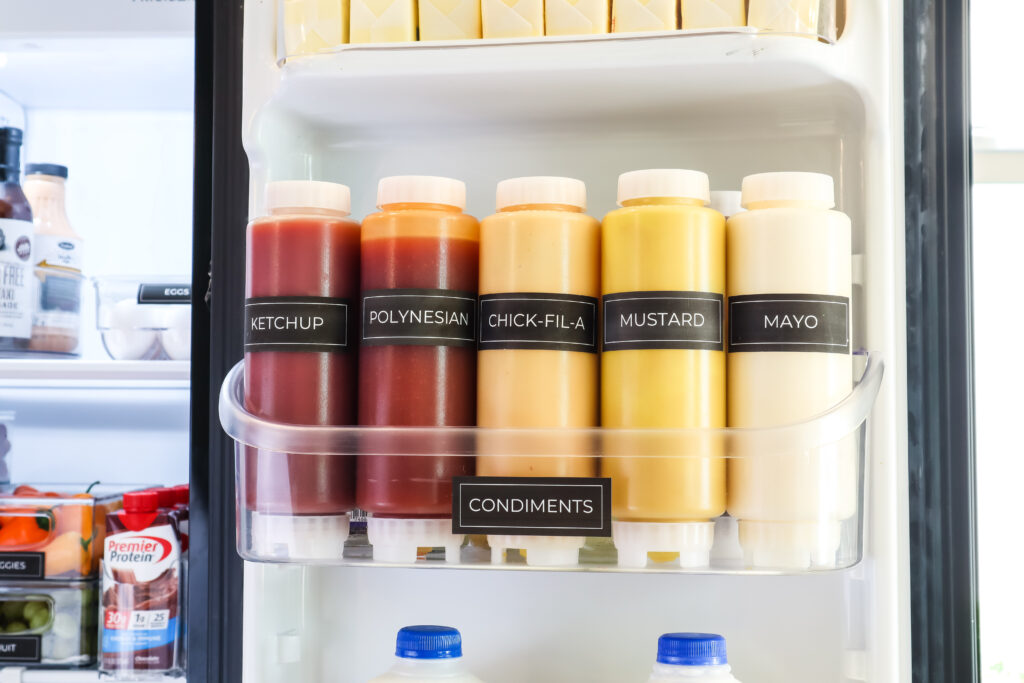 If everything is properly labeled, you'll know exactly what you have and where it is. This can help you save money by preventing food waste.
In addition, labeling your fridge can help you stay organized in the kitchen. By having a system for labeling your food, you'll always know where everything is. It makes it easier to locate specific products and foods when you're cooking.
Plus, if your husband or kids need to put something back into the fridge, they know right where it goes even if they weren't involved in the fridge organization process.
SHOP MY FAVE FRIDGE STUFF

How to Label an Organized Refrigerator
The first step in this process is obviously to have your fridge organized. You can't really label your shelves or fridge door if you don't have an organized fridge.
If you haven't already, it's time to clean out your whole fridge. go through your food and check the expiration date. Throw out leftovers, meat, vegetables, and fruit that have gone bad. Then, once you have a clean fridge, separate your food into categories and decide where you want to put each item.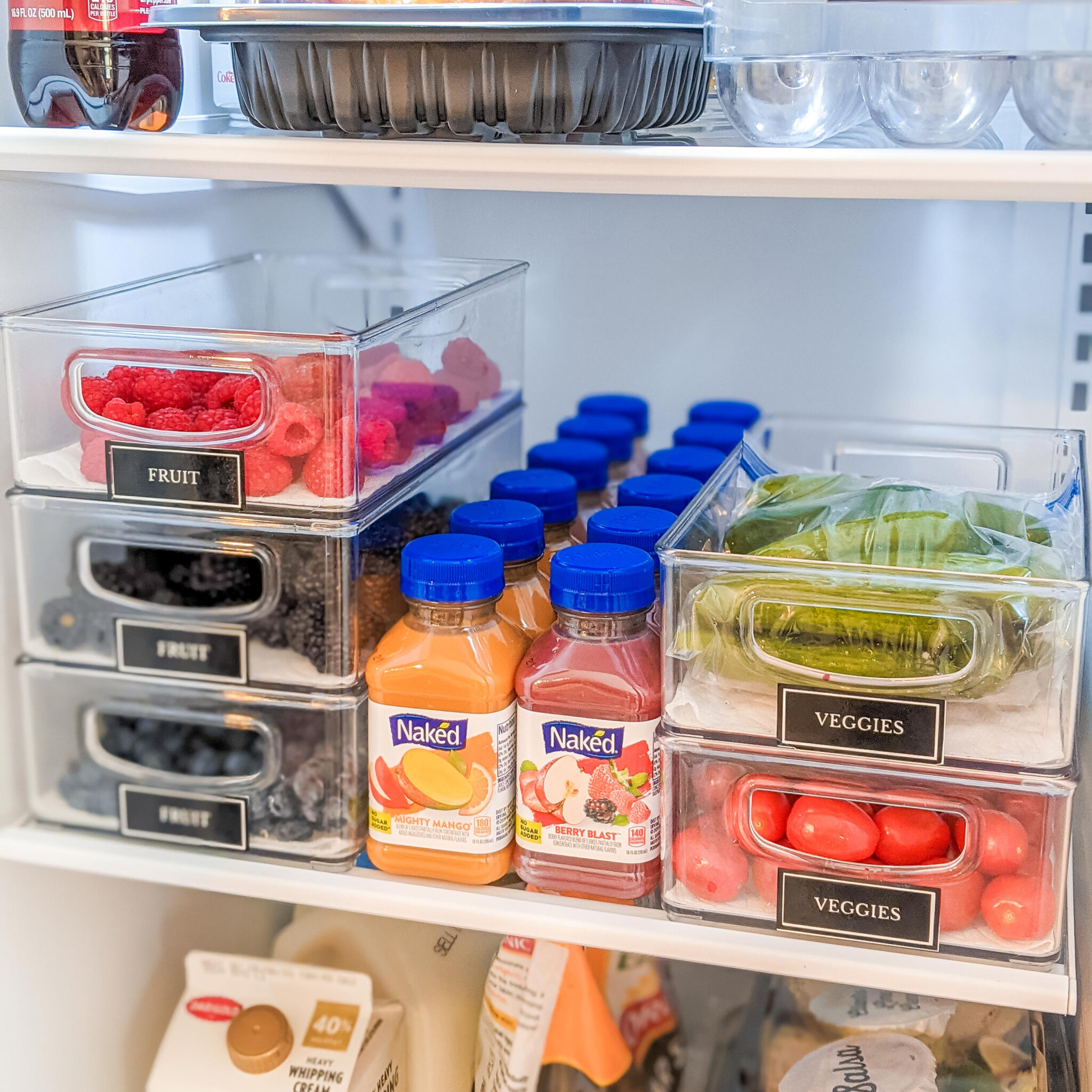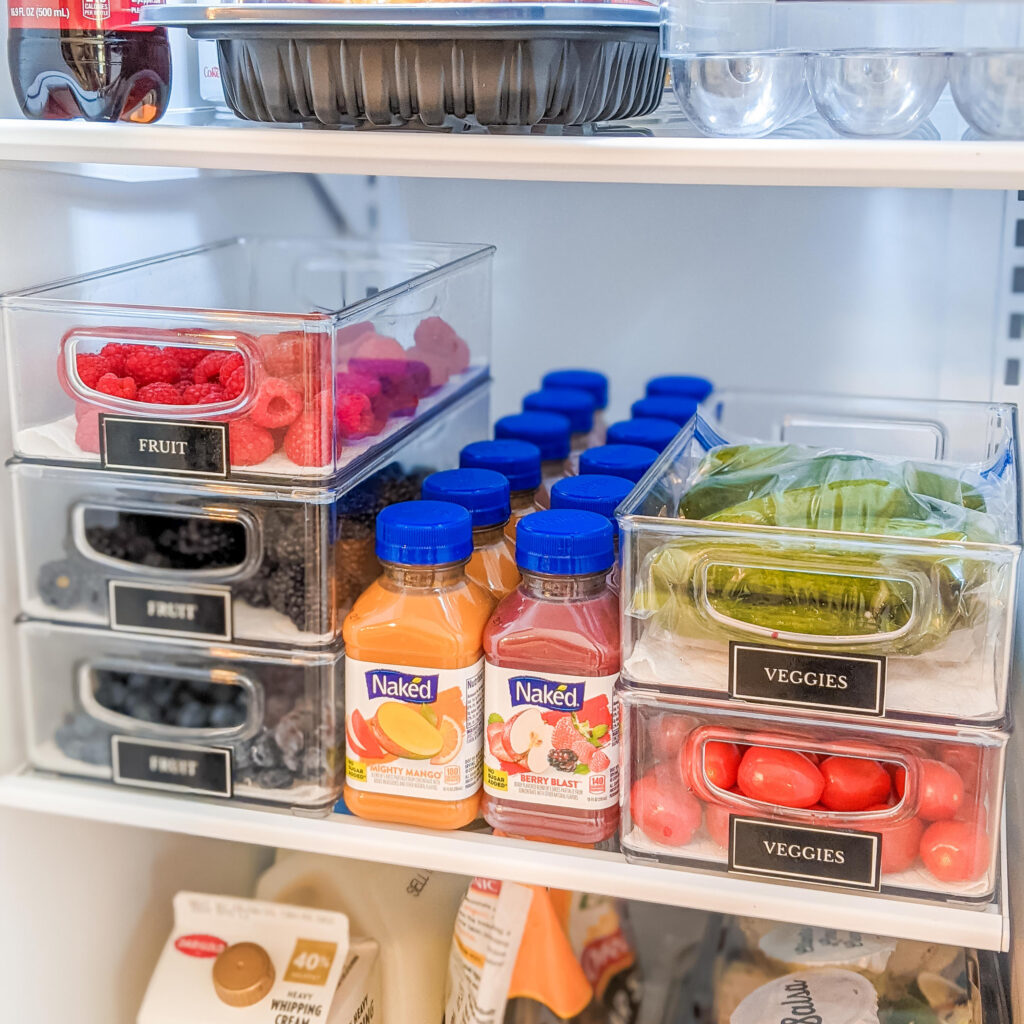 I'm going to walk you through my fridge organization and how I've labeled my refrigerator to keep it nice and organized.

Label Your Produce Drawers
If you have produce drawers in your refrigerator, these are the easiest to label. I like using little chalkboard labels and they work great. They act like a dry erase board and I can wipe off the word and re-write it whenever I want. You can find them on Amazon or at your local craft store.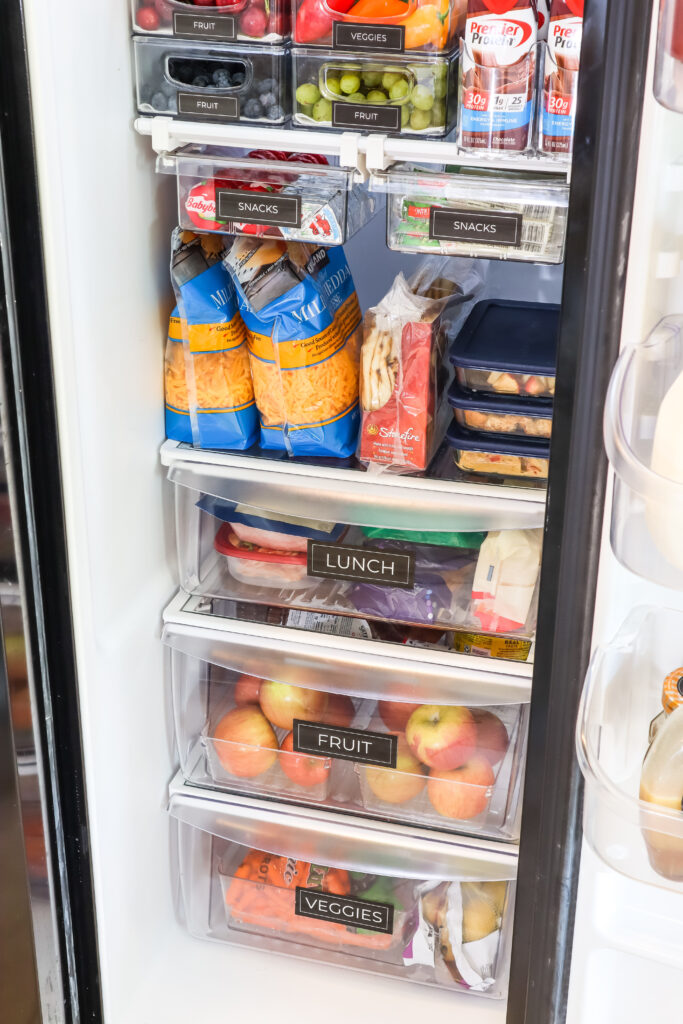 I have one drawer for all my fruits and one drawer for all my vegetables. This way, everything has a designated place and I know exactly where to look when I need something.
You can see that I have all of my vegetables in the bottom drawer and larger fruit (like apples) in the middle. I used my last big drawer for lunch foods so it's easy for me, my husband, or my kids to whip up a sandwich for lunch. I put lunch meats and cheese in that drawer.
Adding those labels helps everyone in the house remember right where to look when getting food from the fridge. It also helps maintain fridge organization when I'm putting new groceries away!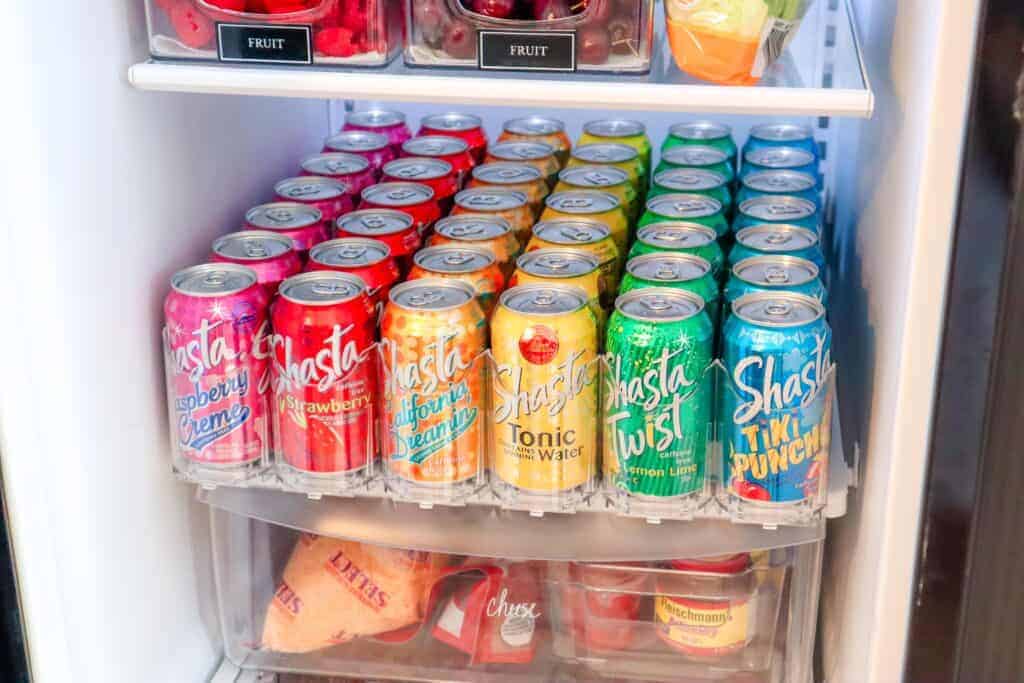 Make a Snack Area
Another thing I love in my refrigerator is having a little snack section. You can see in the photo above that I used the small drawers to make a snack section for my kids.
Having a space for snacks in your fridge is a great idea because it's a go-to spot for when your kids are looking for a snack. It also helps to keep snacks organized so they don't get lost in the fridge.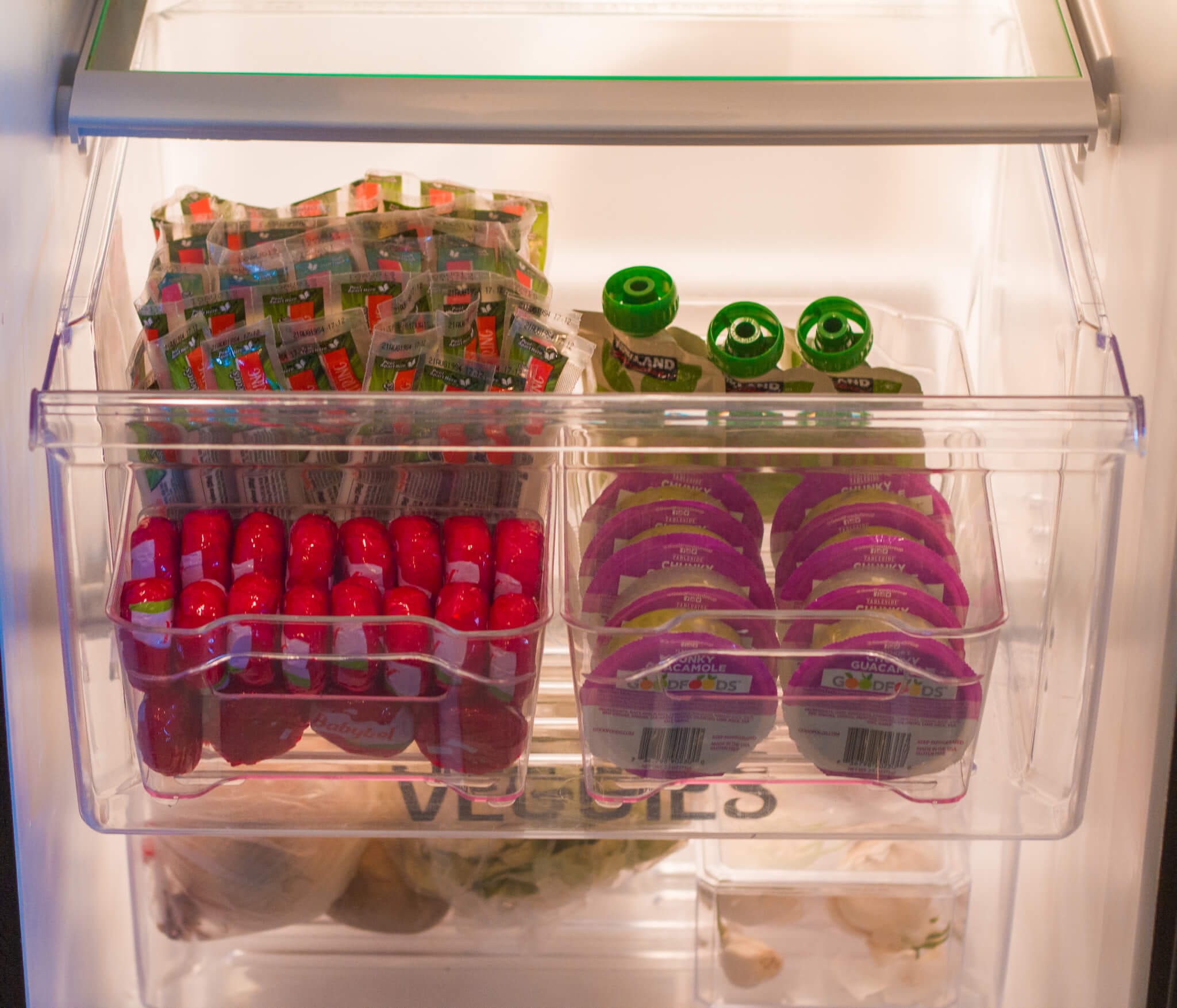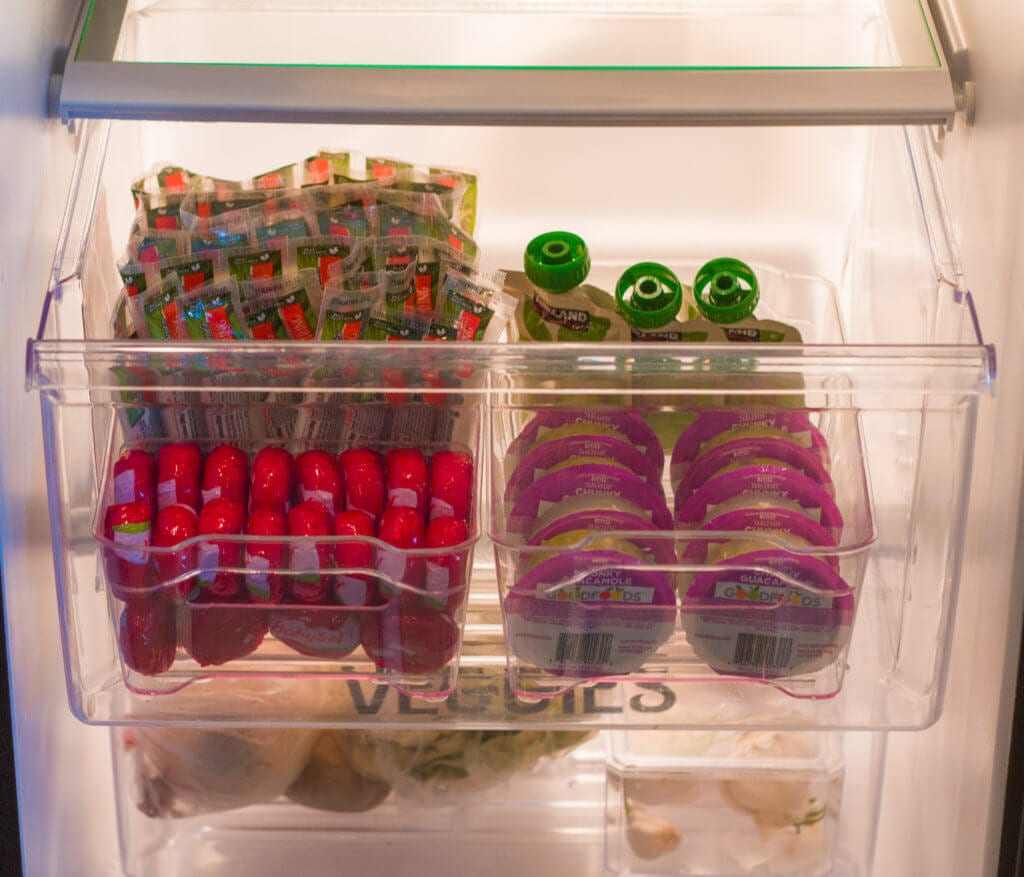 I like to put things like yogurt, string cheese, fruit cups, and other smaller snacks in those drawers. Then I have labels that say "snacks," so my kids know right where to look for any snacks. It's super easy!
If you don't have drawer space for snacks, you can get containers for them. That's the next of my great tips!
Get Clear Containers
You can see that on the top shelves, I have some clear containers for other food storage.
If you don't have enough drawers in your fridge and want to keep things organized, using containers is a great way to contain foods on your shelves.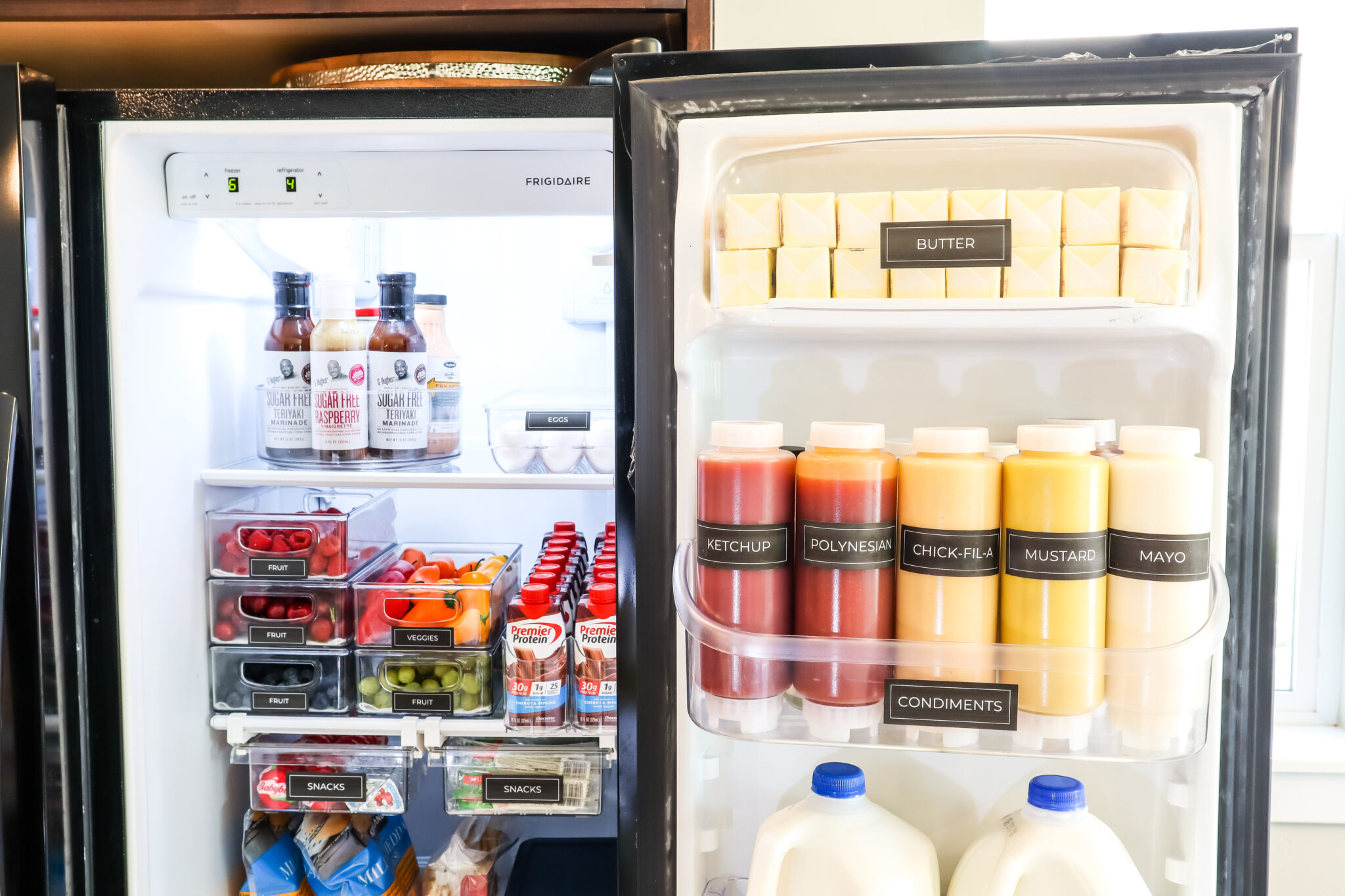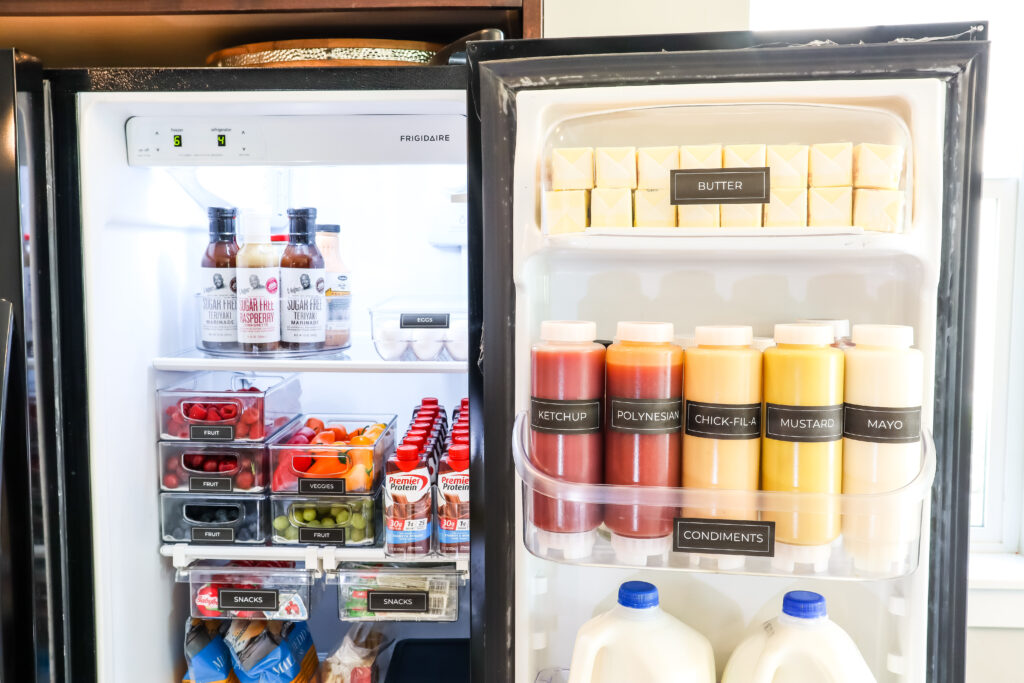 I love the clear containers in my fridge because I can see everything that's in them. No more guessing if there are leftovers in there or not!
You can find these at any store that sells Tupperware or similar products. They come in all different sizes, so you can find the perfect size for your fridge.
I like to use my bins for smaller fruits and veggies. I like to wash and prep all of my fruits and vegetables right when I get back from shopping, so then I can just stick them right into my little bins and they are ready to be eaten immediately.

Top Tip: Wash your fruits and veggies right away.
This idea doesn't really have to do with labels or fridge organization, but I do think it's a good idea to wash your fruits and veggies right when you get back from the store. If you put in the effort to prep your produce right when you get home, you will be more likely to actually eat them.
Washing and chopping all of my fruits and veggies as soon as I get home from the store has really helped me to avoid wasting food. I highly recommend giving it a try!
This also works well for meat! If you bring meat home from the store, portion it out and put it in containers or bags with labels of the date you purchased it. This helps you practice food safety and prevents waste since you're more likely to use it before it goes bad.
Organize the Fridge Door
Most refrigerators have shelves in the doors, so take advantage of that space and use it to store items that you use often. I like to keep things like salad dressings, hot sauce, condiments, and oils on the door shelves because I use them often.
To make sure everything stays organized, be sure to label the shelves with what goes where. If you want them to look uniform, you can put them in matching clear containers so you can easily see what's inside your organized fridge.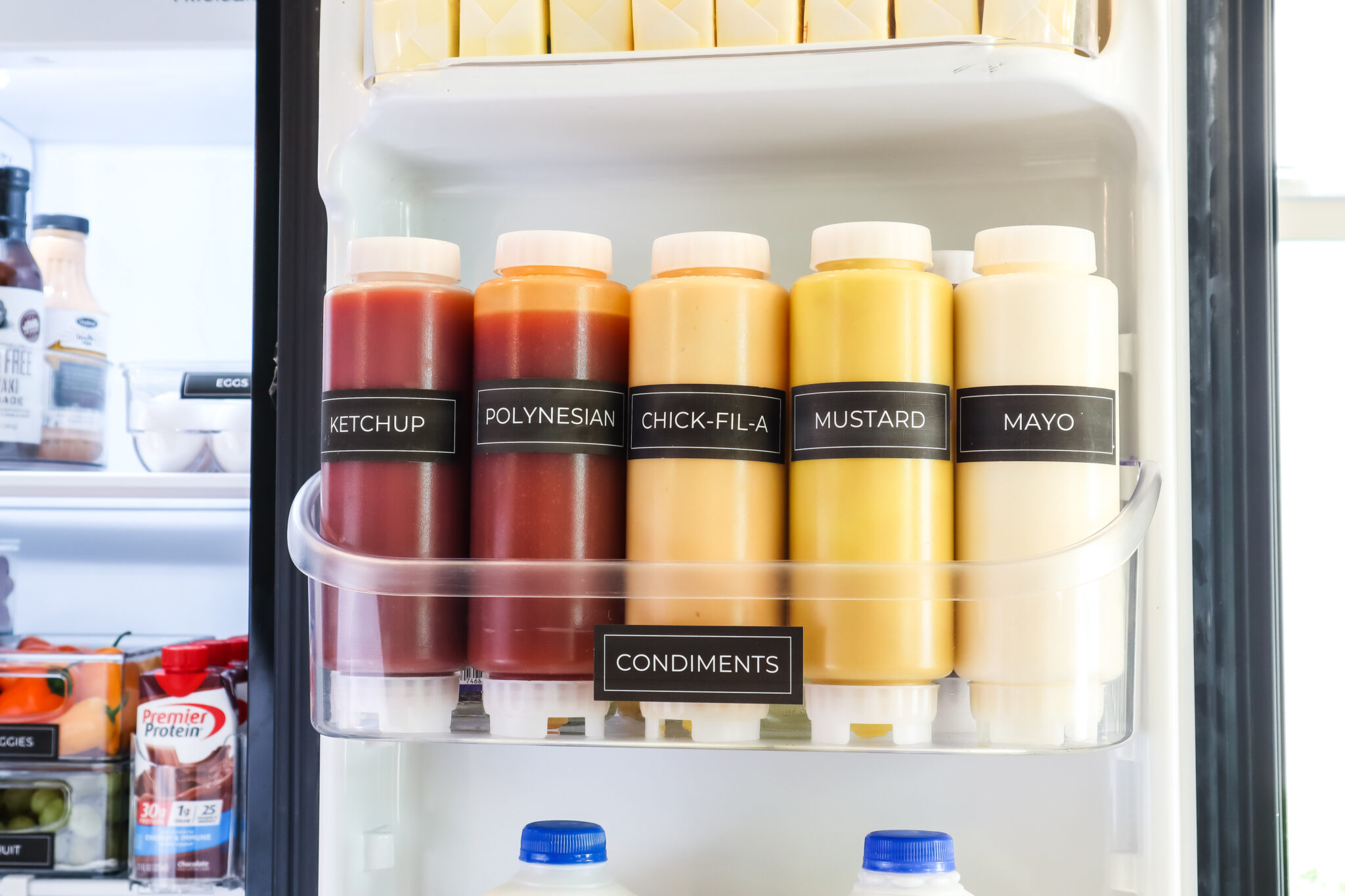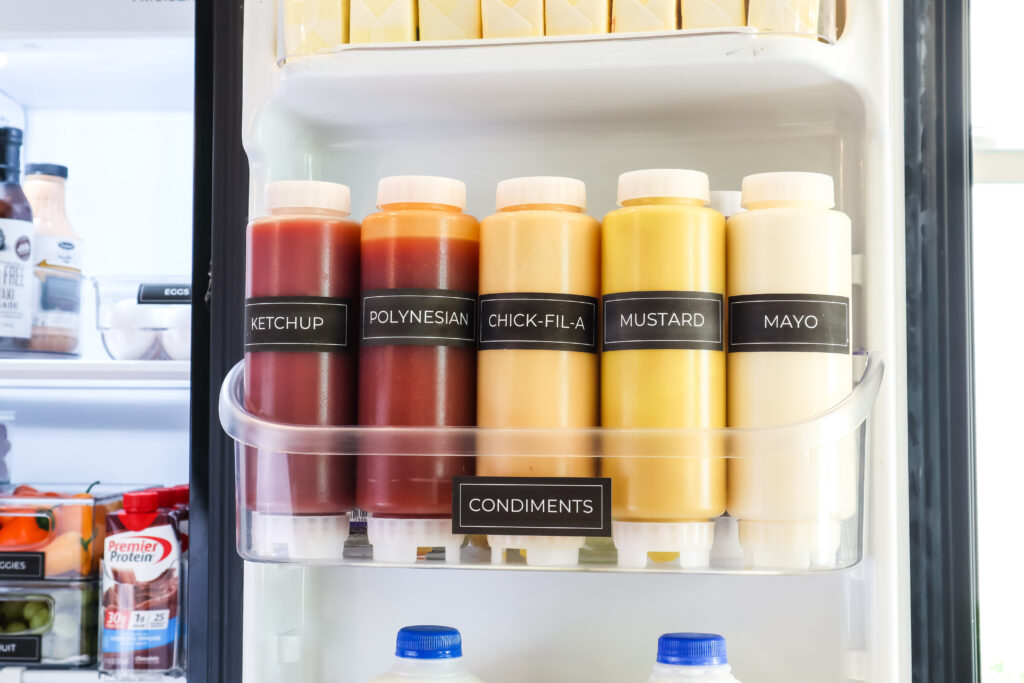 I have my condiments in these clear containers but I've also labeled them so the whole family knows what is in each container in our fridge.
I like separating my food into categories in my refrigerator doors to match the rest of my organized fridge, so I have a shelf for condiments and a shelf for jam.
Top Tip: Don't get stressed about perfect categories in your fridge.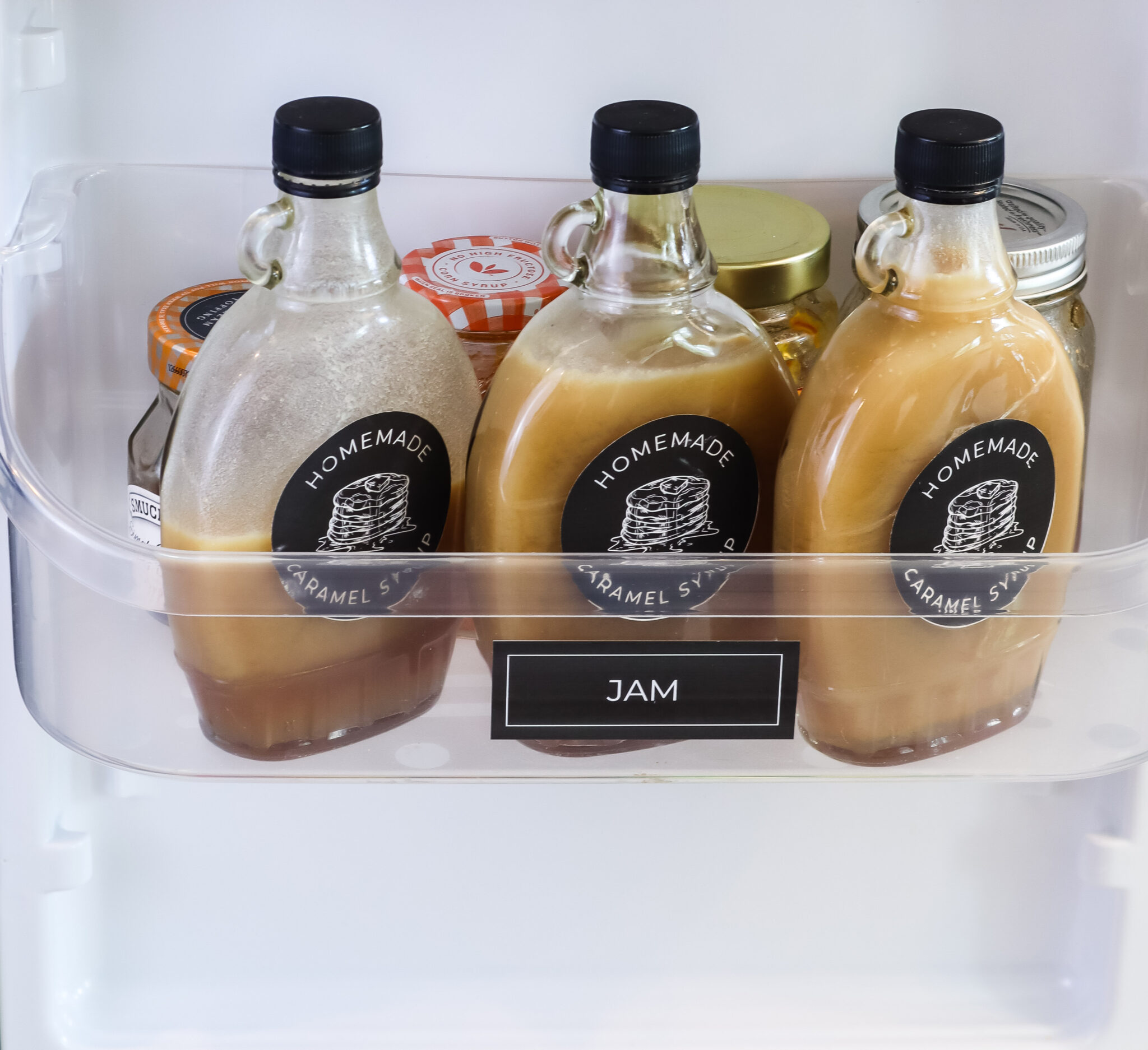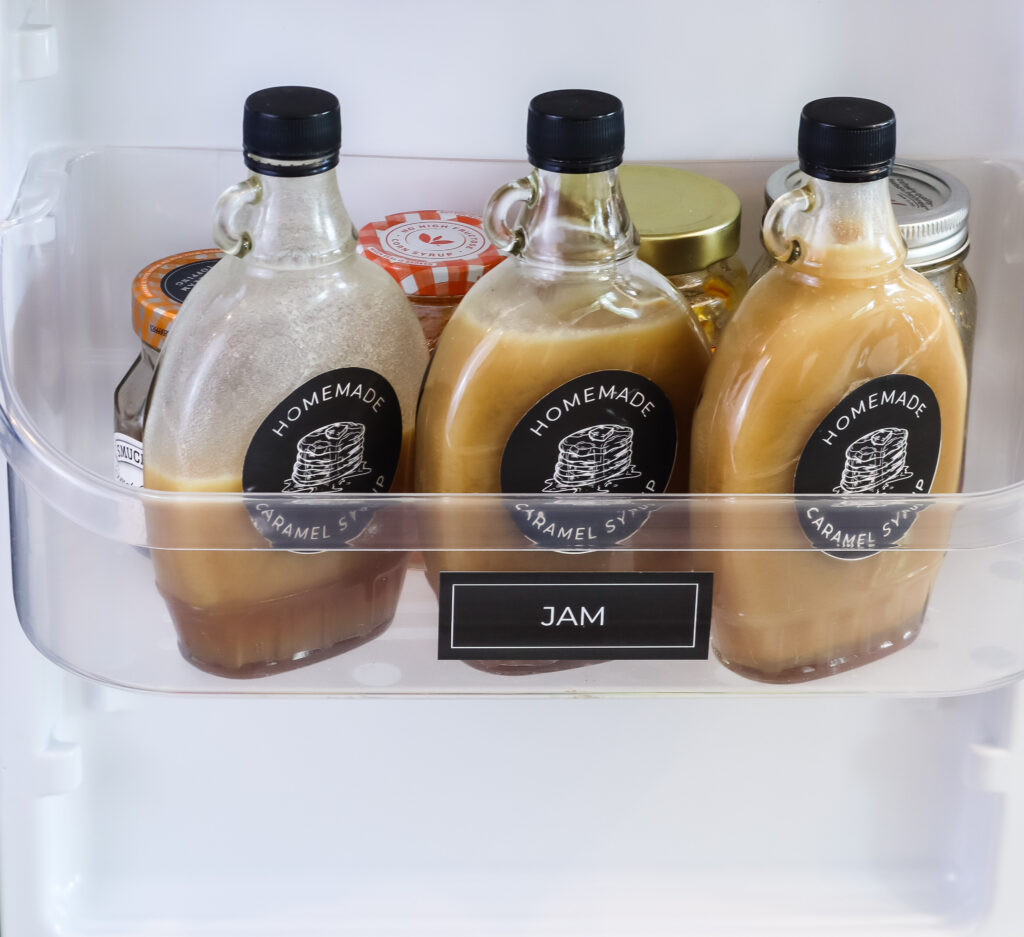 As you can tell, I have caramel syrup on the jam shelf, which might not exactly be jam, but that's a good reminder that sometimes the categories might not match perfectly. The syrup is more similar to jam than other condiments, so they live on that shelf with my jars of jam.
Don't get too strict about the categories and labels you have in your fridge (or anywhere in your house, really). When you organize and make categories, leave some room for change, and don't get upset if things don't fit perfectly into the system you created. Remember, you can always change the labels and categories as needed!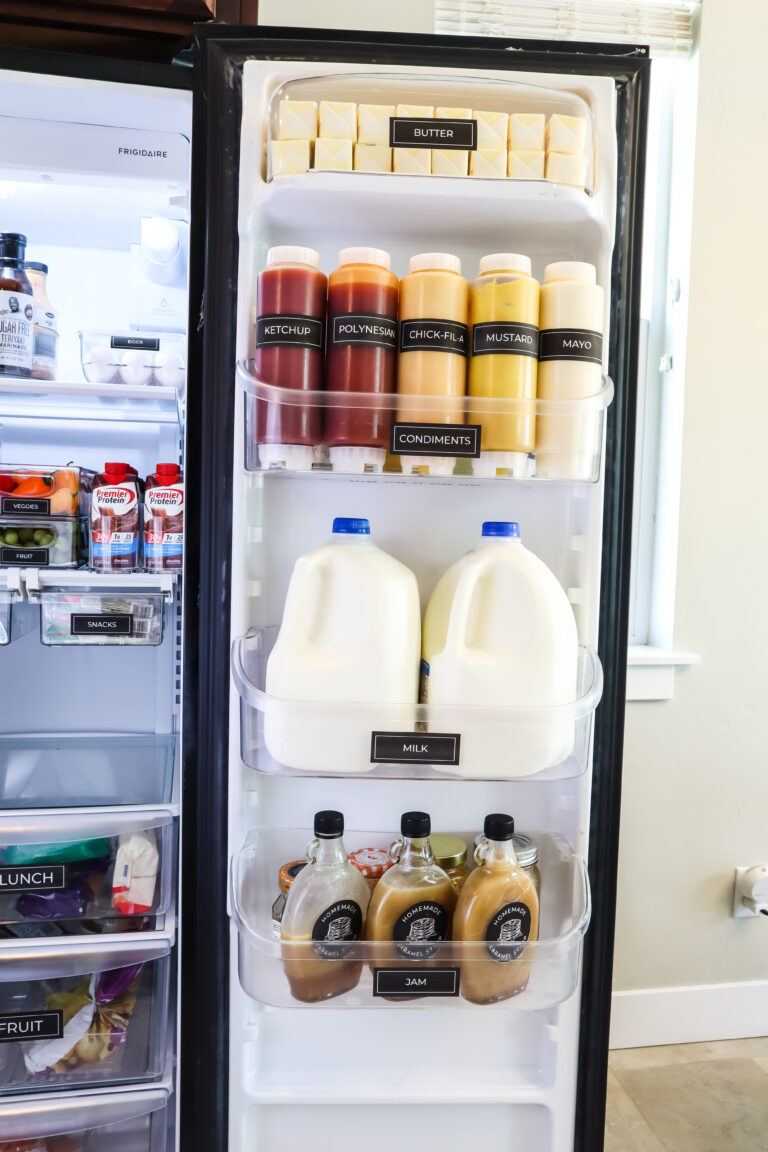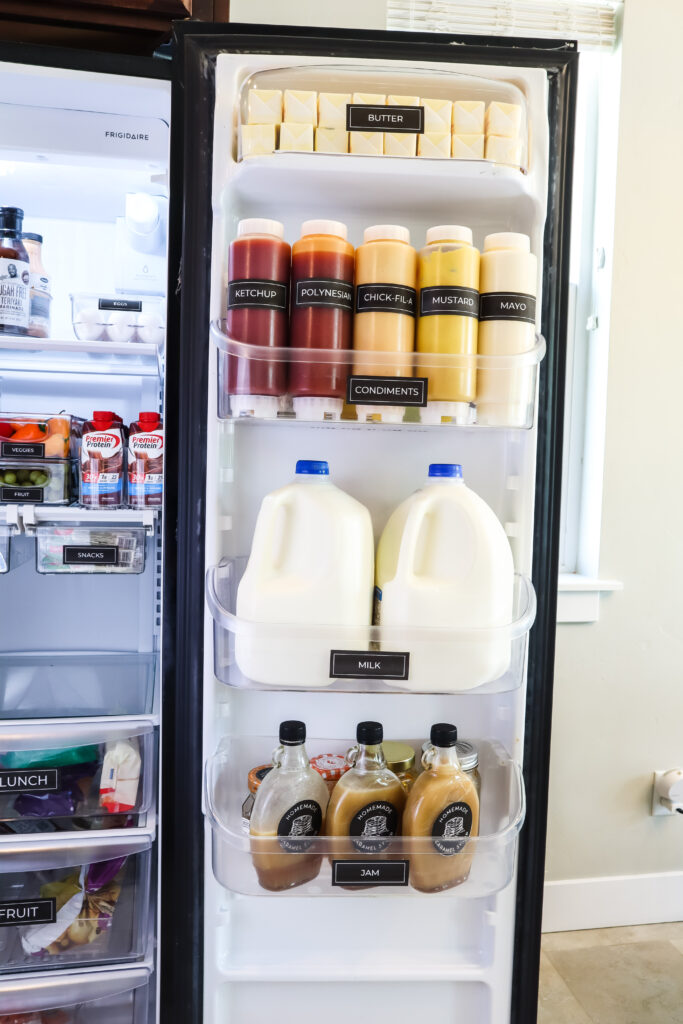 Make fairly generic categories, and if you need to add something to a category that doesn't fit exactly, that's okay! It doesn't have to be perfect, you're just trying to keep things organized so you don't need to search through your fridge.
Leave Room for Leftovers
It's also okay if you don't have labels for every space in your fridge. You'll want to leave some space for flexibility, especially if you cook a lot or tend to have leftovers often.
You can put a general "leftovers" label on one of your shelves and throw whatever doesn't fit into another category there, but you can also just leave labels off as well like I did.
Even without labels, we all know that part of the fridge is for larger items or leftover food. This will make it easy to find all your leftovers in one place without having to search through the entire fridge.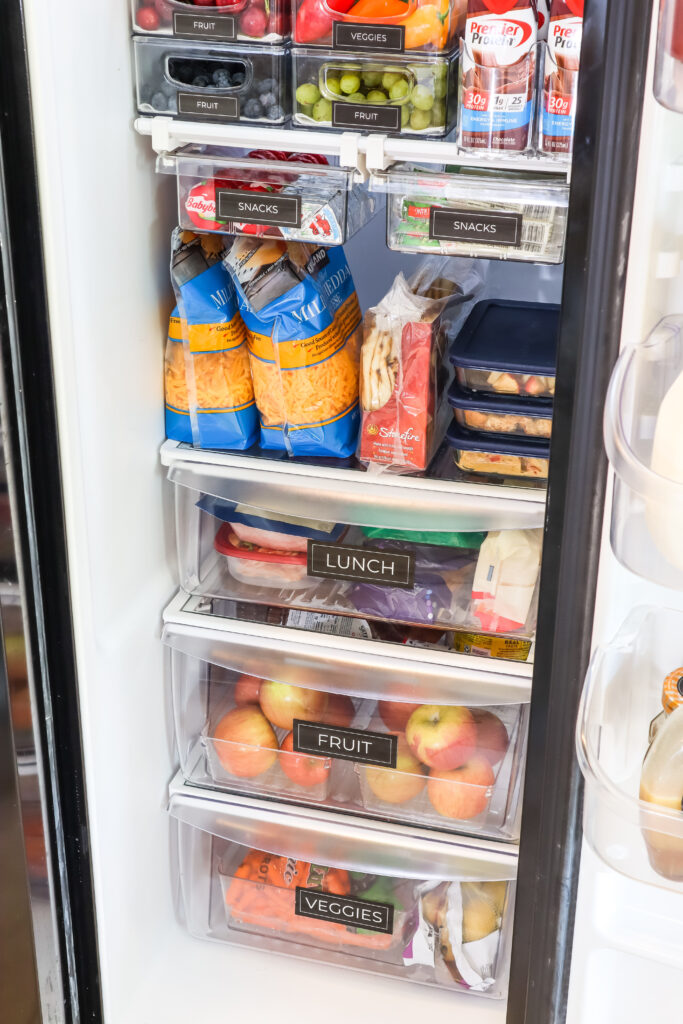 Labels Keep Your Fridge Organized
If you're wondering how to organize your fridge or keep everything in place (and cut down on food waste), I highly recommend labeling the food and shelves in your fridge.
Labels help you put things in the correct bins, jars, or bottles and will make food storage and cooking a lot more efficient.

Where to Find Fridge Labels
If you're ready to add labels to your fridge, you should be able to find some fairly easily. Search for free printable fridge labels and you should be able to download and print labels quite easily.
The one downside with some free printable fridge labels is that you might not be able to customize the labels to fit the foods you've purchased or the bins you have. You can also buy labels at most stores and create your own!
Just purchase labels you like and add them to any mason jars, bins, bottles, drinks, containers, and Ziploc bags in your fridge and freezer.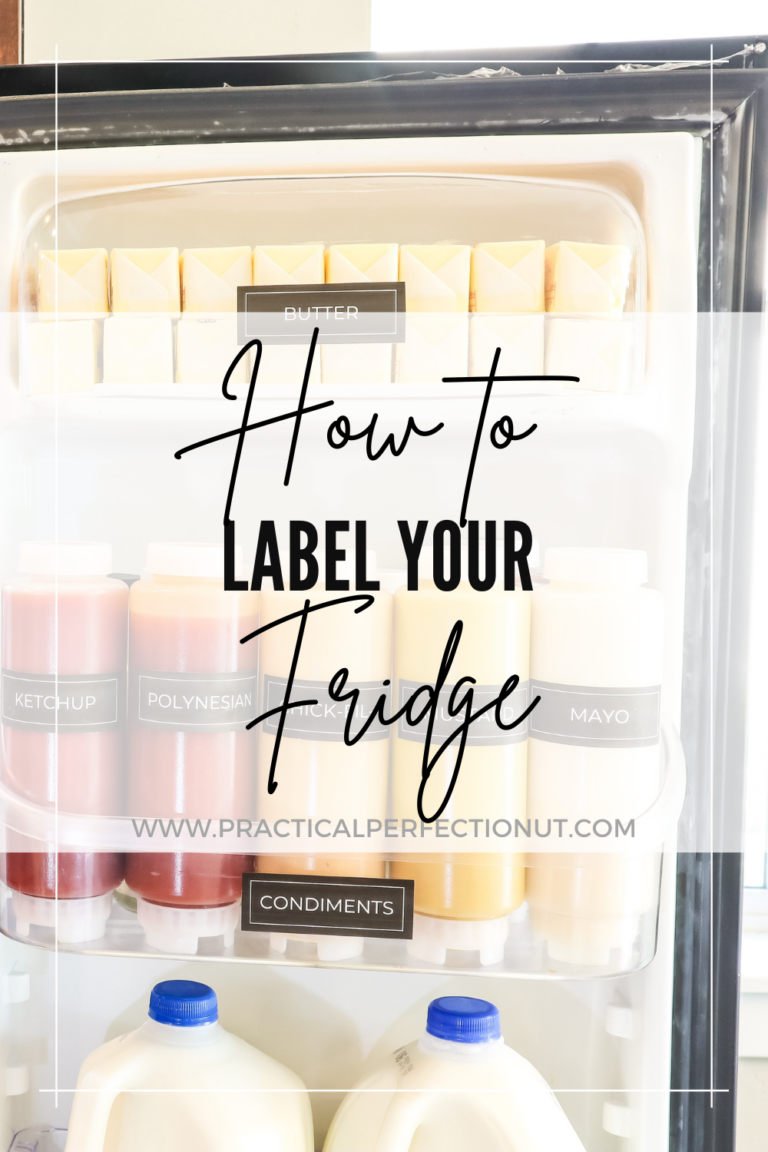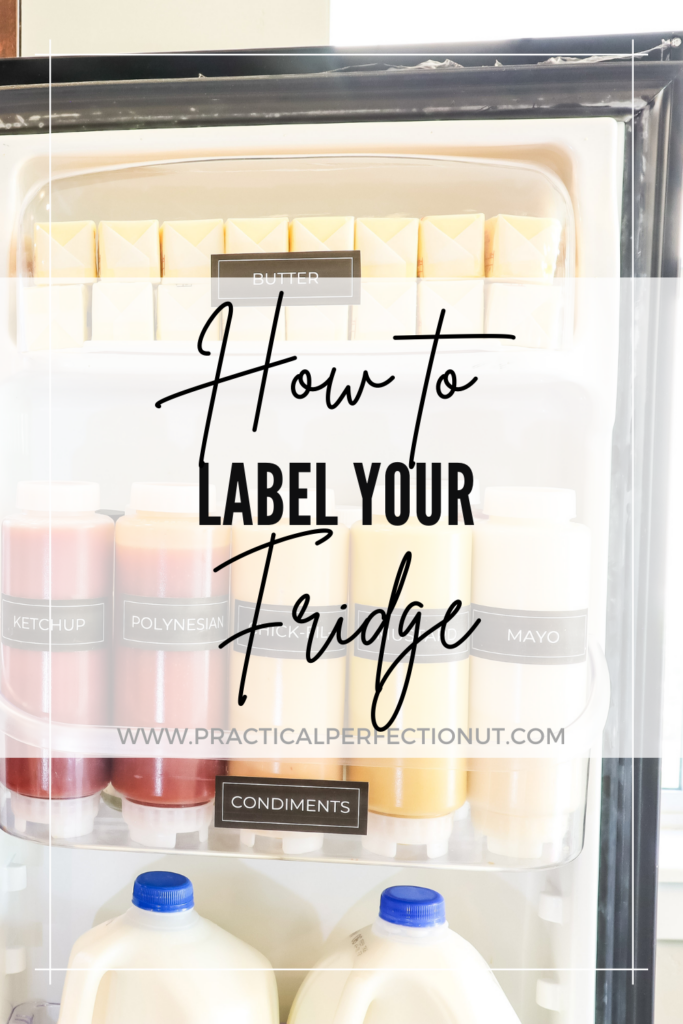 Take baby steps!
Remember, you don't have to do this all at once. If it's an overwhelming project, take baby steps and go one container at a time! Whether you buy clear bins to store your things or just work with what you have, go with what works best for you.
You can create your own labels or use free printable fridge labels, so you can choose whatever you prefer.
I hope these tips will help you feel confident in labeling the bins and spaces fridge and keeping it organized. A labeled fridge makes life so much easier!