15 of The Best Organizing Shows to Binge on Streaming Services in 2024
What if there was a fun and easy way to gain inspiration and get started on decluttering and organizing a messy house? Well, I think there is. Enter organizing shows!
Shows that center around decluttering, home organizing, and design and interior styling can not only provide great inspiration and motivation, but they're also super entertaining. Who doesn't love watching families get rid of mess and have an aesthetically pleasing clean house at the end of a 40-minute episode? That definitely sparks joy for me!
From Marie Kondo to the Home Edit, I'm breaking down the best organizing shows you can binge-watch right now on popular streaming services like Netflix, Hulu, and Amazon Prime.
How Watching Organizing Shows Can Help Your Home
Watching organizing shows comes with lots of benefits that extend beyond just entertainment (though I think we can all agree that they are really entertaining). They offer practical tips and techniques that viewers like you can apply in your own home. I know I've definitely gotten tons of easy ways and tricks for organization from different shows I've watched! From clever storage solutions to efficient ways of categorizing items, these shows are a goldmine of useful information.
Home organizing shows also often help instill a mindset of minimalism and organization, emphasizing the psychological relief and increased productivity that come from living in a clutter-free environment. A minimalist lifestyle isn't necessary for an organized life, but it definitely helps, especially if you have a small house!
These shows serve as a source of motivation. Seeing the transformation of a chaotic space into a serene, well-organized haven can inspire viewers to tackle their own clutter or messy spaces, promoting a healthier and more organized lifestyle.
Finding the Right Organizing Shows for You
Choosing the perfect organization show for yourself involves understanding your preferences, the type of clutter you need to tackle in your living spaces, and identifying the organizing style that resonates with you. Lots of shows are worth watching, but they each have a specific and signature look, and finding the right Netflix series or Amazon Prime video for you will help you achieve the organized home of your dreams.
To find your fit, start by evaluating your space and the kind of clutter you're dealing with, and consider the organizing styles of the professionals on the show. Some use a minimalist approach, promoting the idea that less is more, while others advocate for a more maximalist approach where every item has a purpose and a place. You don't have to have less stuff to be organized, so figure out which style best fits you, your family, and your house. (Like if you need a healthy dose of decluttering, watch a show that will help walk you through the process!)
Also, pay attention to the types of spaces the shows typically deal with. Some organizing shows specialize in residential spaces, while others tackle commercial or unusually challenging spaces. Tips for homeowners can be different than tips for renters, and taking all of this stuff into account will help you find a show that gives you easy ways to organize your own space.
Remember, the key is to find a show that not only entertains but also provides practical solutions that you can apply in your home. The perfect organization show for you is the one that motivates you, gives you effective strategies, and most importantly, helps you enjoy the process of organizing.
The 15 Best Organizing Shows Currently on the Internet
1. Tidying Up with Marie Kondo
Where to watch: Netflix
Possibly the most popular organizing show on Netflix, Tidying Up with Marie Kondo is a must-watch. The show is based on Marie Kondo's popular book "The Life-Changing Magic of Tidying Up," which teaches the KonMari method of decluttering and organizing in her clients' homes. I know her way of organizing has helped millions get the clutter in their lives sorted out and puts more emphasis on the important things in their homes.
Each episode follows a family as they declutter their home and transform it into a tidy, organized space. You'll not only learn the art of decluttering but also how to fold your clothes like Marie Kondo. (And who doesn't love tips when it comes to the laundry room?)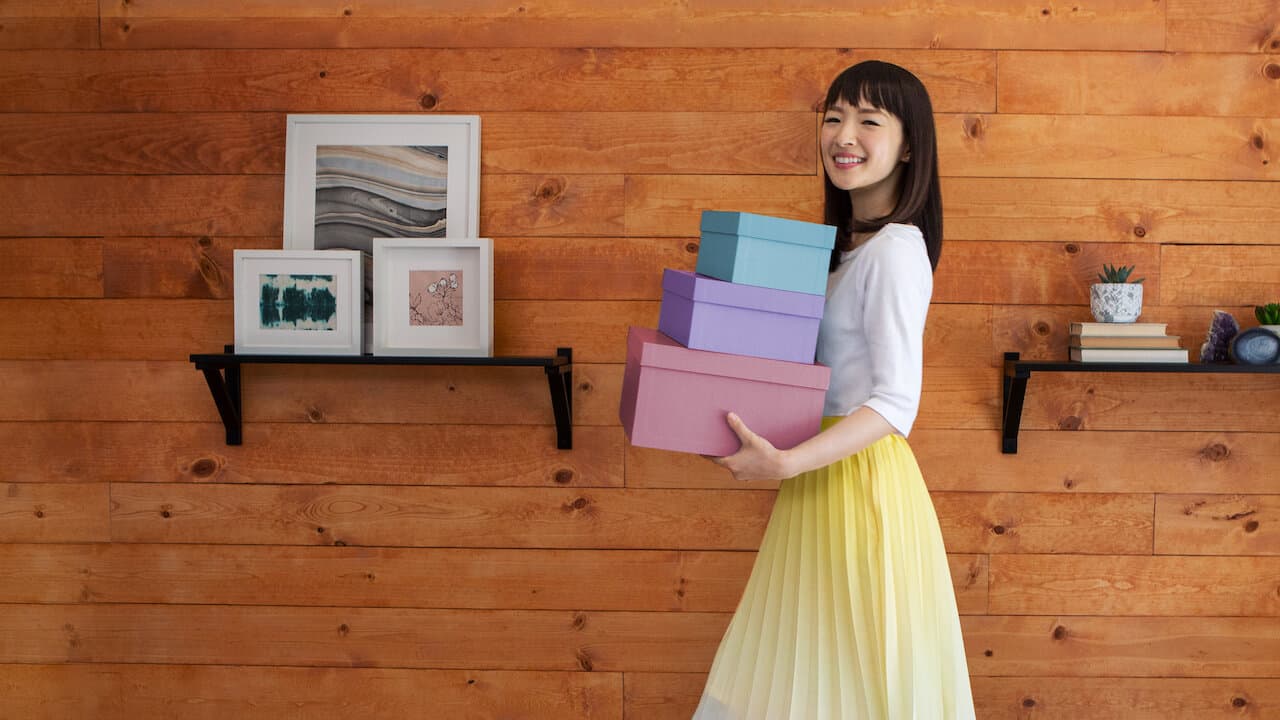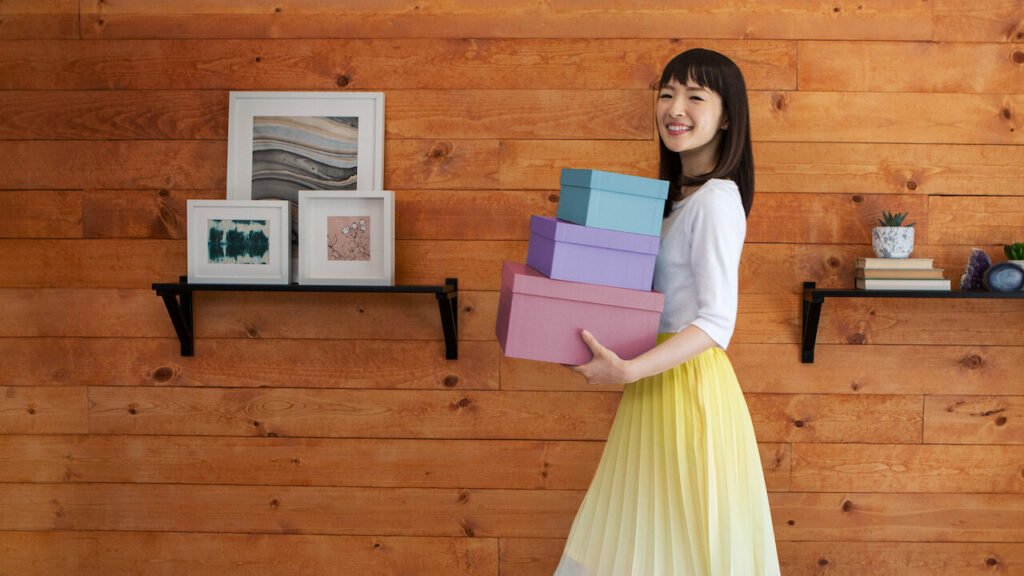 2. Sparking Joy with Marie Kondo
Where to watch: Netflix
Marie Kondo's show Spark Joy is for those who loved Tidying Up and want more Kondo content. This show follows Kondo as she helps people find joy in their homes and helps them tidy up sentimental items or things they have an emotional connection with. The show also features some of Kondo's tips from her latest book "Joy At Work," which focuses on organizing your workspace.
3. Get Organized with The Home Edit
Where to watch: Netflix
The Home Edit is a new show that has quickly gained popularity, and for good reason. It follows two professional organizers, Clea Shearer and Joanna Teplin, as they transform celebrity homes as well as the spaces of regular, non-celebrities.
The show focuses on organizing every room in the home using their signature rainbow organizing system. The show is entertaining, colorful, and inspiring. If you like a clean house that is also colorful, this show is for you.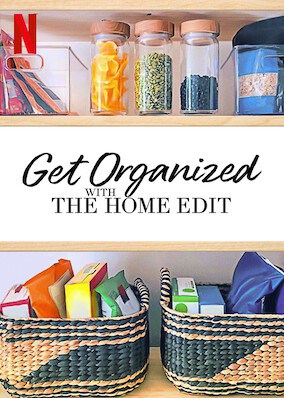 4. Hoarders
Where to watch: Hulu
Okay, so this isn't really a traditional organizing show, but if you want to see extreme cases of clutter and hoarding, Hoarders is the show for you.
The series follows expert psychologists and cleaning professionals as they help people with hoarding disorders clean up their homes. This is not a show for the faint of heart, but it can give you perspective on how clutter can take over your life. It will give you the motivation to organize your house if you don't have any.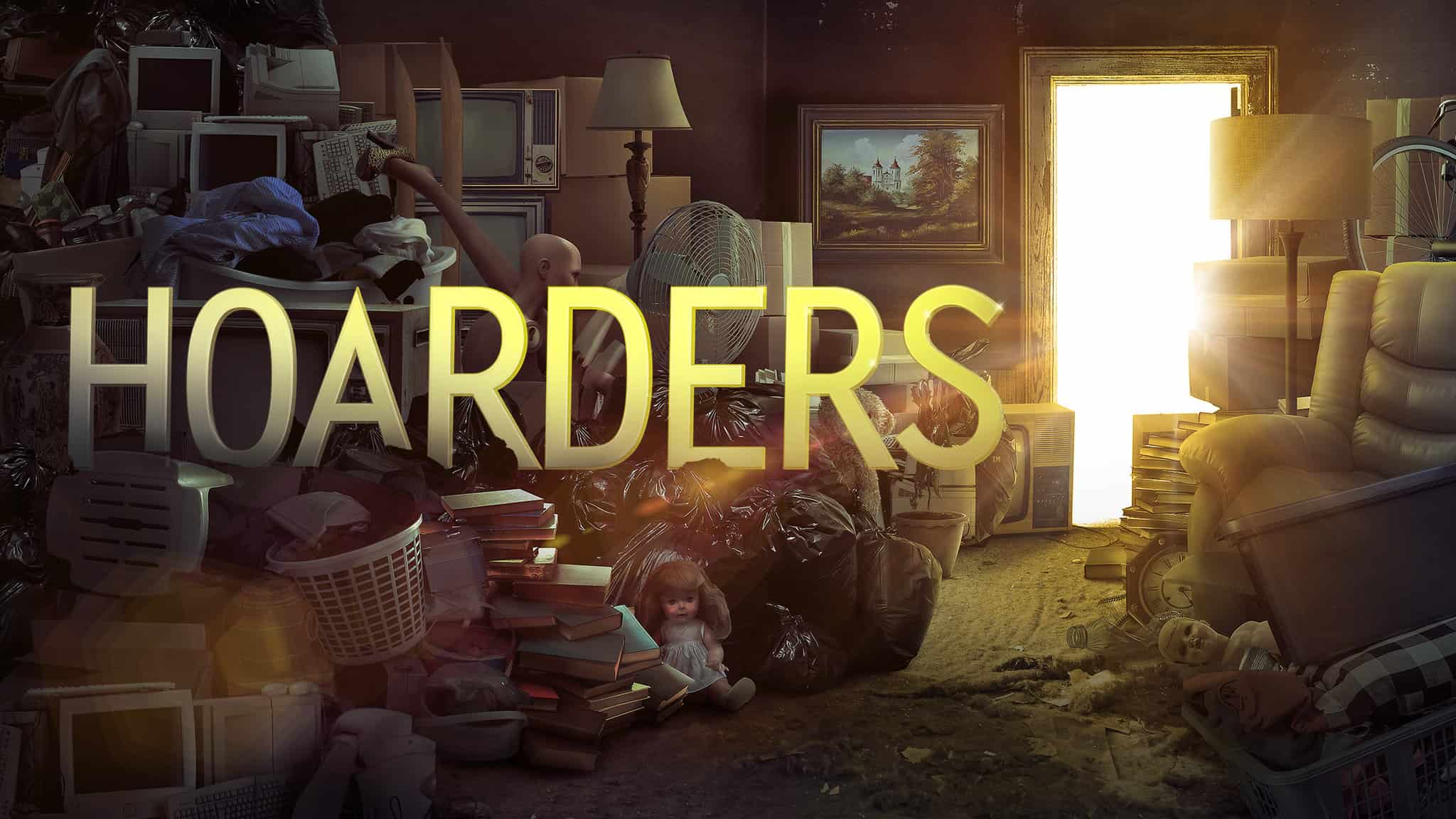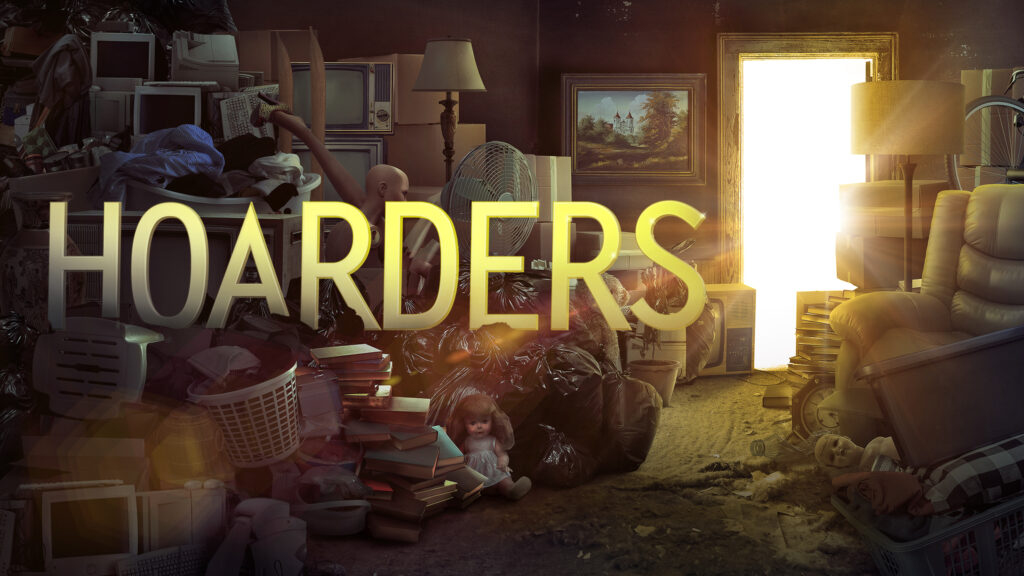 5. The Minimalists – Less is Now
Where to watch: Netflix
This one is a Netflix documentary that targets the heart of materialism and consumer culture in modern society. It features two friends named Joshua Fields Millburn and Ryan Nicodemus, collectively known as The Minimalists, who share their personal journeys of transitioning from a life of excessive consumption to one of minimalism.
The show explores the concept of less being more, and how applying this minimalist philosophy can lead to a more fulfilled and purposeful life. This Netflix documentary offers practical advice and strategies to declutter not just physical spaces but also mental and emotional spaces, aiming to help viewers find freedom in simplicity. If you struggle with keeping the clutter inside your home to a minimum, this documentary might be worth a watch!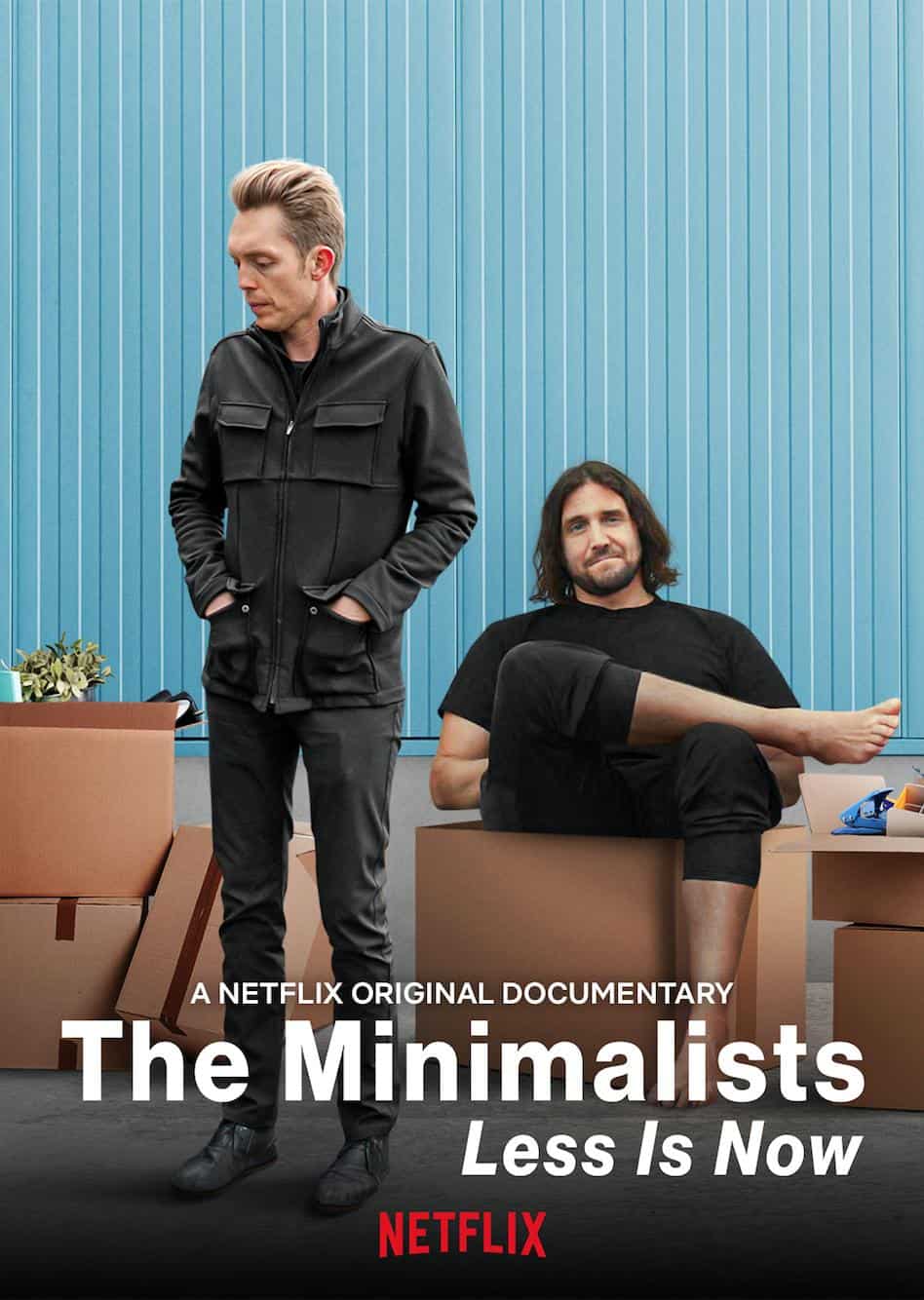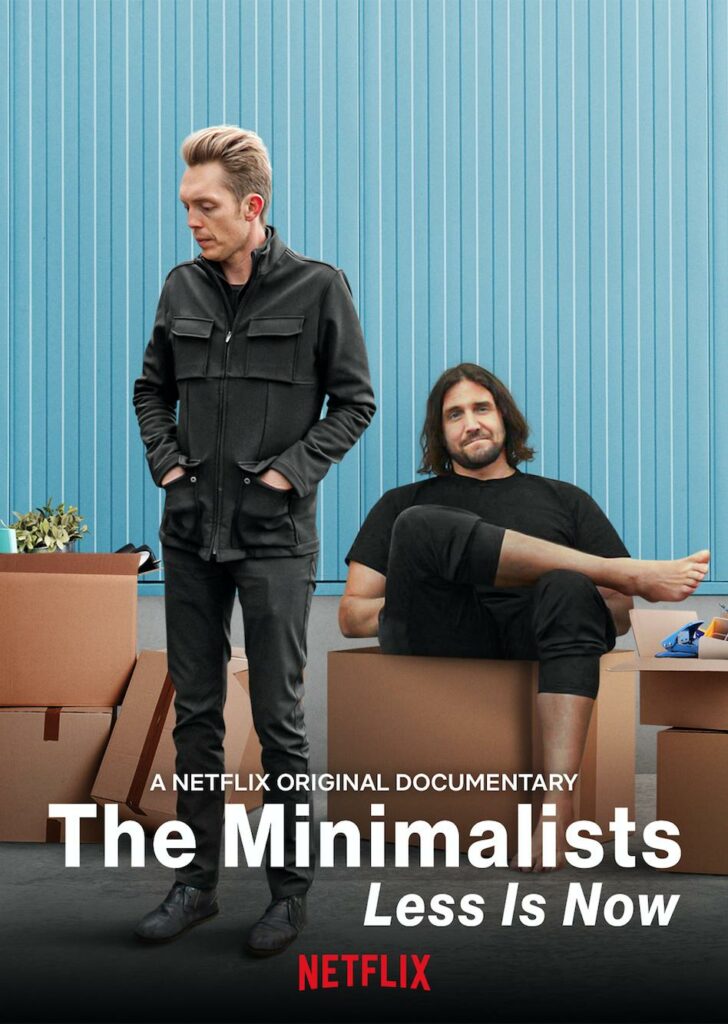 6. Hack My Home
Where to watch: Netflix
Hack My Home is a fun Netflix series that brings together innovative solutions and clever hacks to improve everyday life at home. The show features seasoned experts who take on various home improvement challenges, providing unique and creative hacks to streamline household tasks, optimize space utilization, and transform your living spaces.
Each episode is packed with ingenious tips and tricks that are not only practical but also affordable and easy to implement, making it an ideal watch for anyone looking to breathe new life into their homes.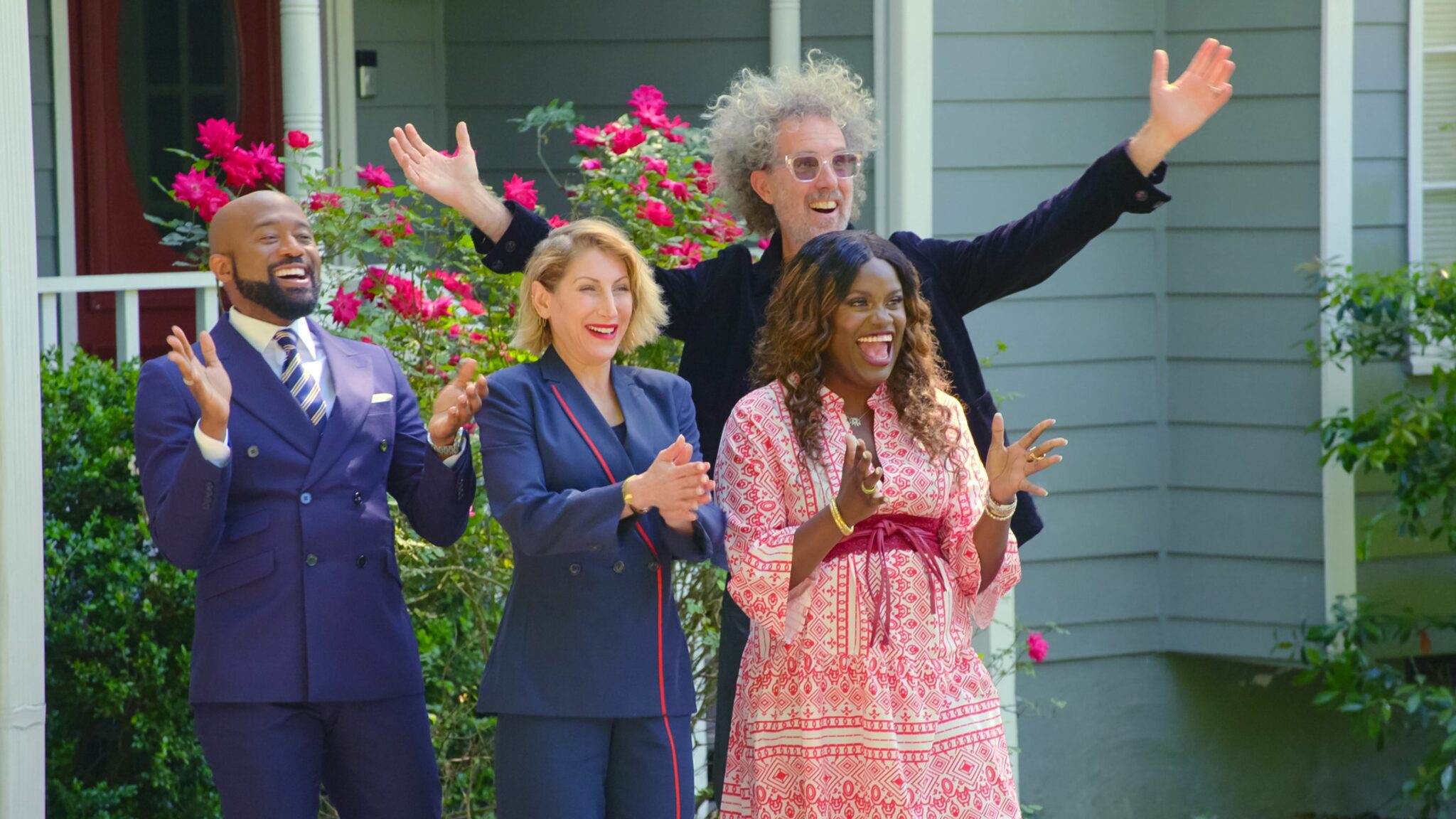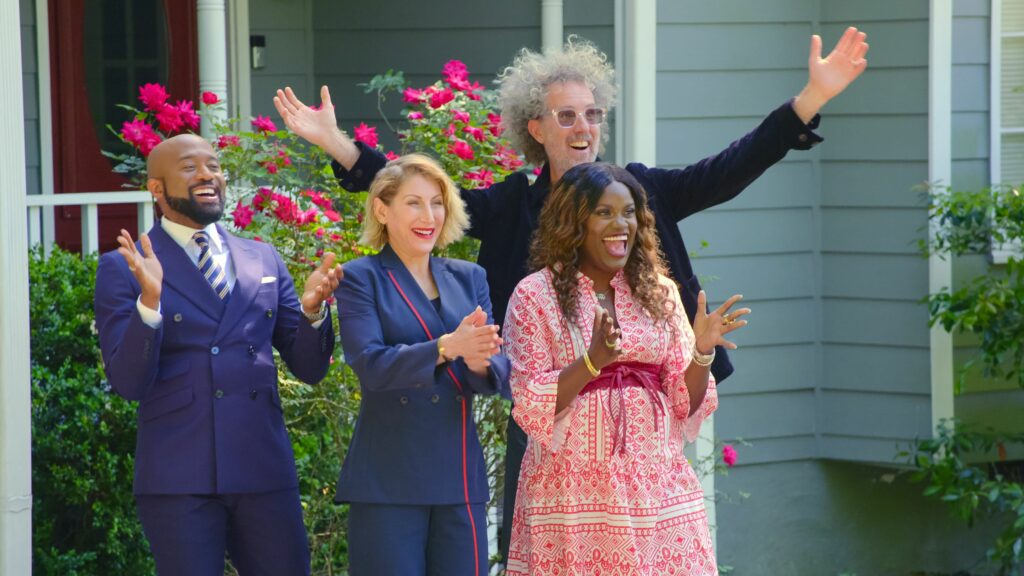 7. At Home with Nikki
Where to watch: YouTube
At Home with Nikki is a fantastic YouTube series that offers a wide array of organization, decoration, and home improvement tips. The host, Nikki Boyd, is a professional organizer and her channel is brimming with inspiring content.
From organizing your kitchen pantry to setting up a stunning yet functional home office, Nikki covers it all. Her step-by-step guides are easy to follow and she manages to make even the most daunting task seem achievable. Her warm personality and her knack for beautifying spaces make this show a must-watch for anyone striving to create a more organized and welcoming home.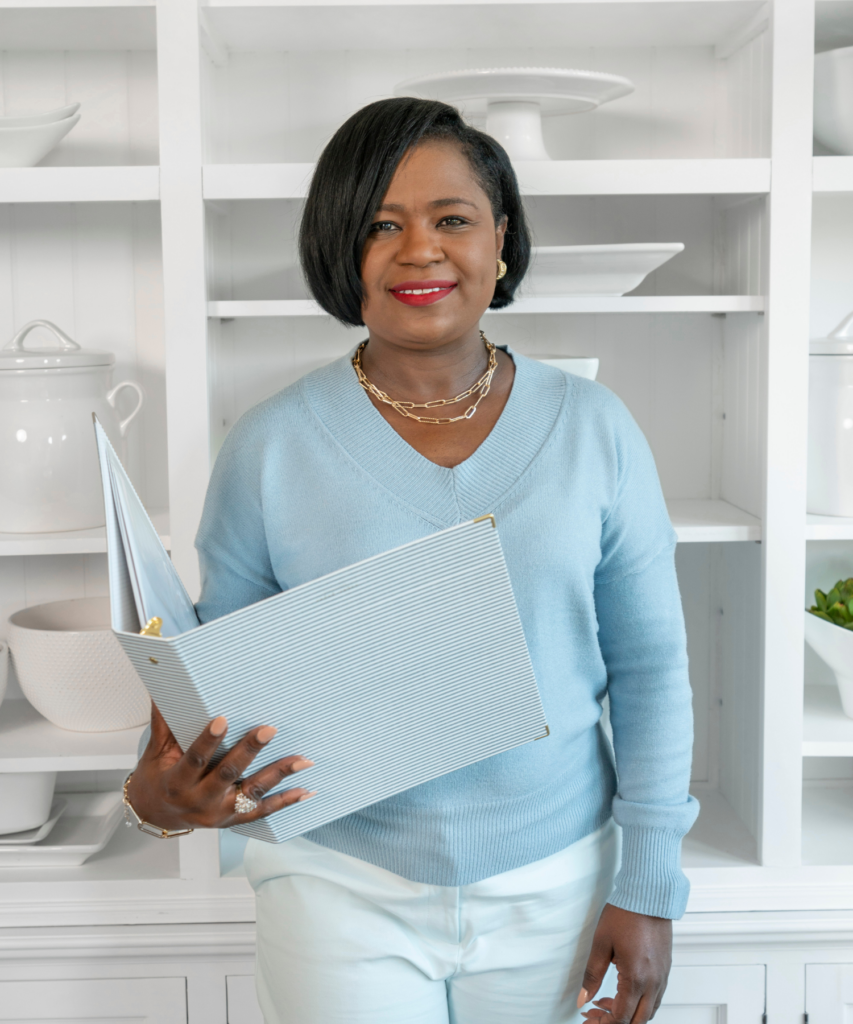 8. Hot Mess House with Cas Aarssen
Where to watch: Amazon Prime
Hot Mess House is a reality show that embraces the chaos of a disorganized home, transforming it into an orderly oasis. The show is led by self-proclaimed 'clutter bug' turned organizing expert Cassandra Aarssen. Her approach focuses on understanding individual organizing styles and designing systems that fit the residents' habits and lifestyles.
Each episode sees Aarssen helping overwhelmed homeowners declutter their spaces and create functional, easy-to-maintain organizing systems. I love Hot Mess House because somehow it is much more than just an organizing show. It leads you on a journey of self-discovery, acceptance, and turning perceived shortcomings into strengths.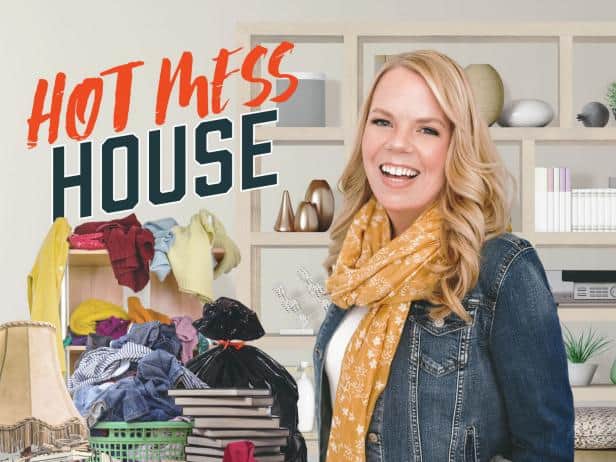 9. Problem Spaces
Where to watch: Amazon Prime
This Amazon Prime series tackles interior design and organization challenges in some of the trickiest spaces. Each episode features a different homeowner struggling with a specific area in their home that's hard to utilize efficiently due to its awkward size, shape, or layout. With the help of professional interior designers and organizers, these problem spaces are transformed into functional and aesthetically pleasing areas.
This show is a great example of the power of creative thinking in overcoming spatial constraints, making it a great watch for those who need innovative solutions for difficult areas in their homes. (And I think we all probably have a problem space or two in our homes!)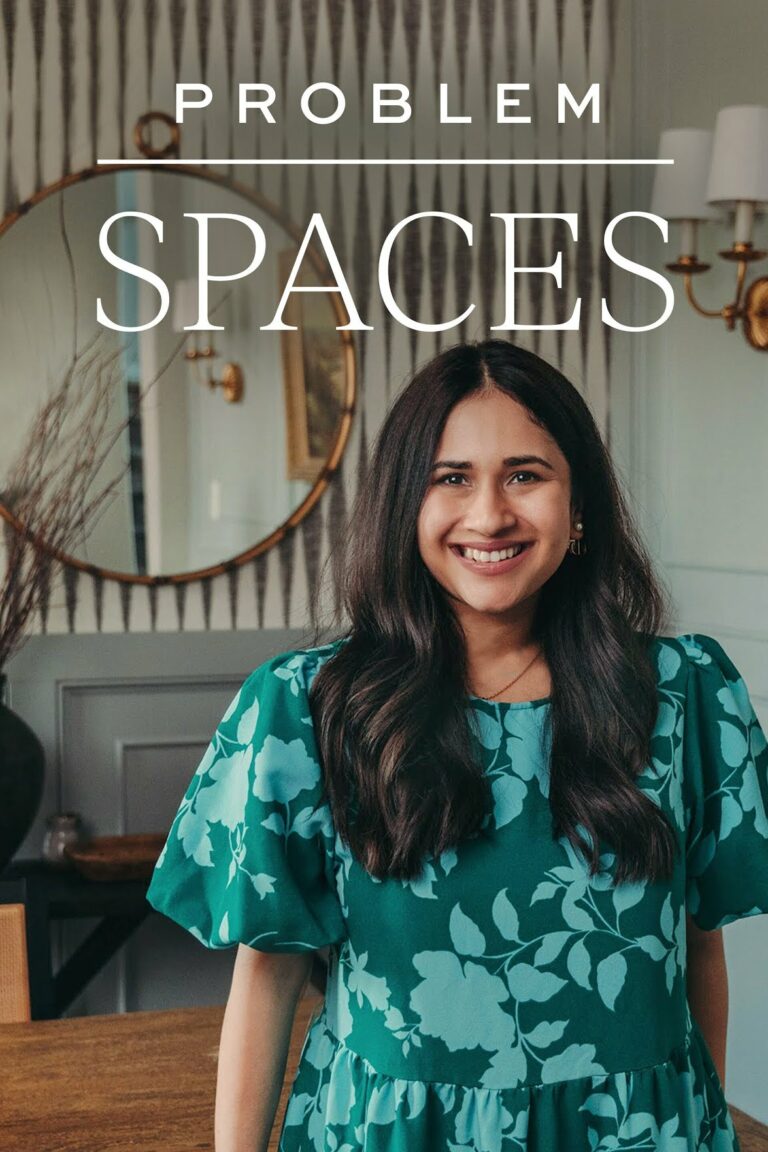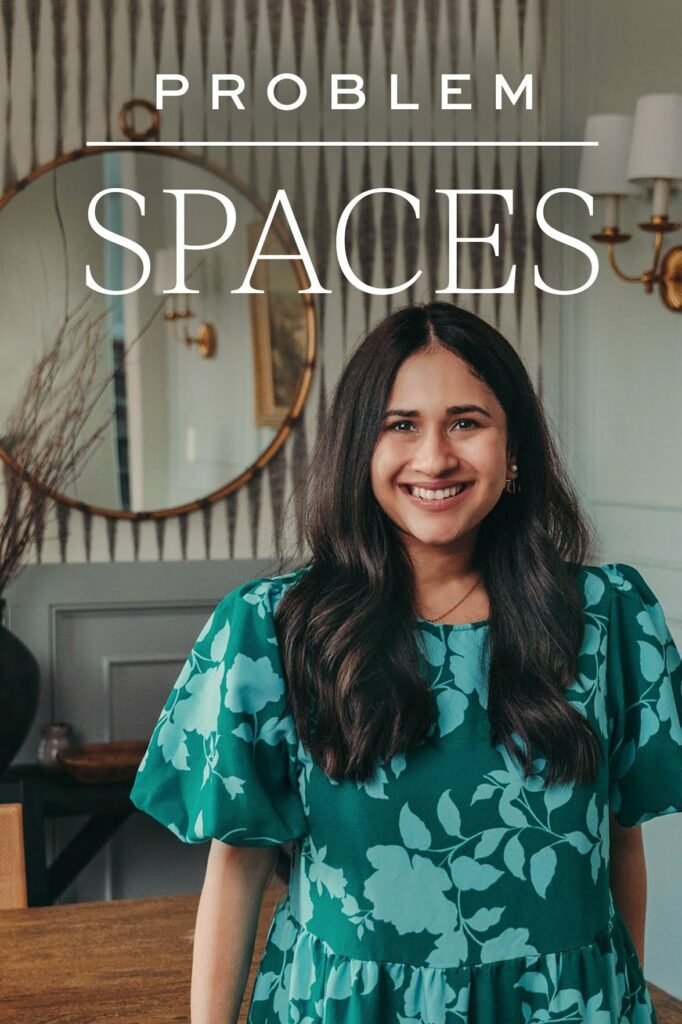 10. Adaline's Home
Where to watch: YouTube
This one is a treasure chest of home organization and decoration ideas. The channel is hosted by Adaline, an expert in all things related to home decor, organization, and DIY. Her videos have practical tips and hacks that are easy to implement, helping viewers create a home that is both organized and aesthetically pleasing.
From room makeovers to DIY crafts, and from decorating on a budget to storage solutions, Adaline covers it all, making this channel a must-follow for anyone who loves organizing and decorating their home.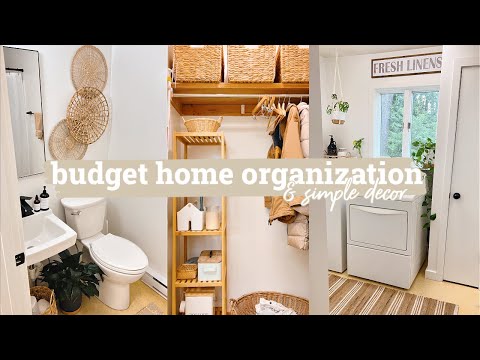 11. Home Organizing by Alejandra
Where to watch: YouTube
This is a highly informative YouTube channel dedicated to offering comprehensive organizing solutions for every corner of your home. The channel is hosted by Alejandra, a professional organizer. Her videos are filled with ingenious organizing tips, step-by-step guides, and DIY projects that encourage viewers to declutter their surroundings and create an orderly, serene living environment.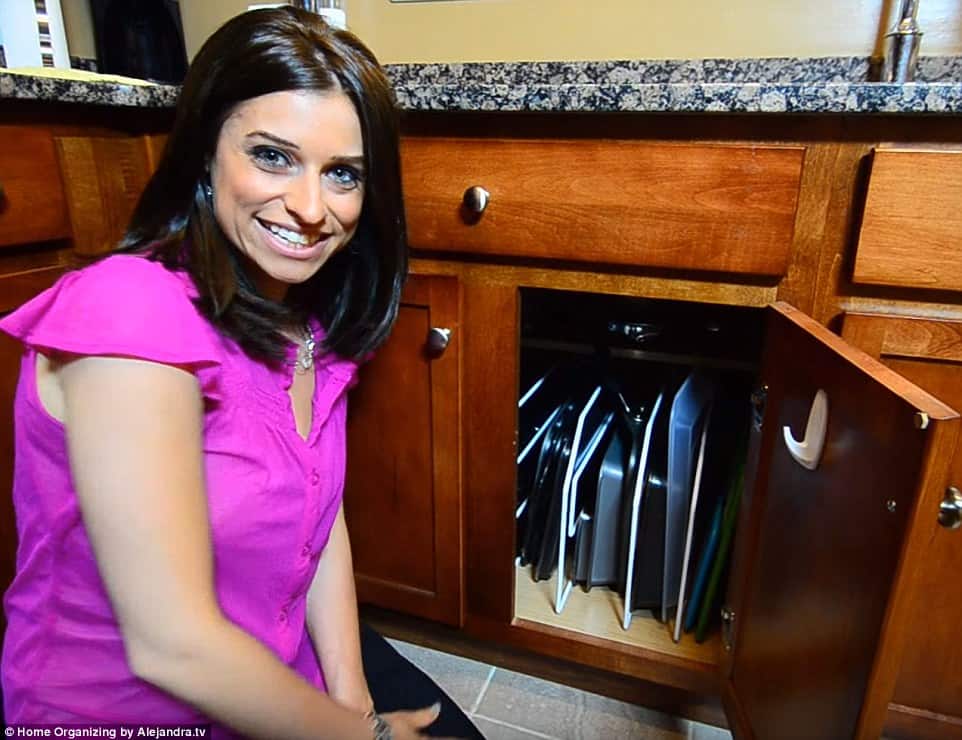 12. Do It on a Dime
Where to watch: YouTube
This YouTube channel is full of budget-friendly home organization and DIY projects. Hosted by Kathryn, the channel offers creative and practical ideas on how to organize your home without breaking the bank. Kathryn's approachable style and thoughtful solutions help reinvent traditional organizing in ways that are achievable for everyone, regardless of budget constraints.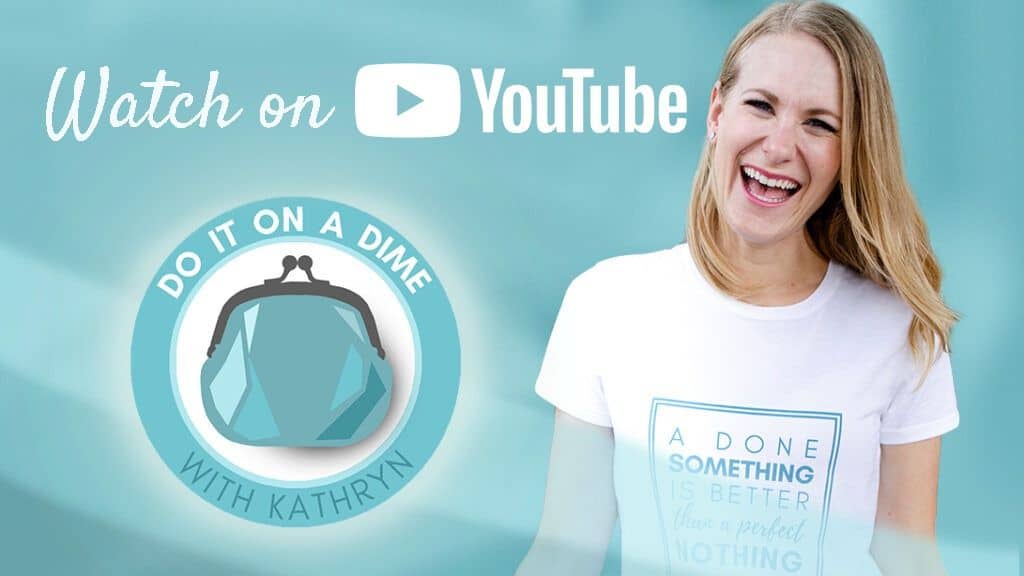 13. Jill Comes Clean
Where to watch: YouTube
Hosted by Jill, the channel is a treasure trove of tips for maintaining a clean and organized home. Jill's videos are filled with thorough cleaning routines, organizing hacks, and insightful product reviews, making household chores seem achievable and less daunting.
From deep-cleaning kitchen appliances to decluttering home offices, Jill covers a wide range of topics, making her channel a one-stop resource for all things related to household management.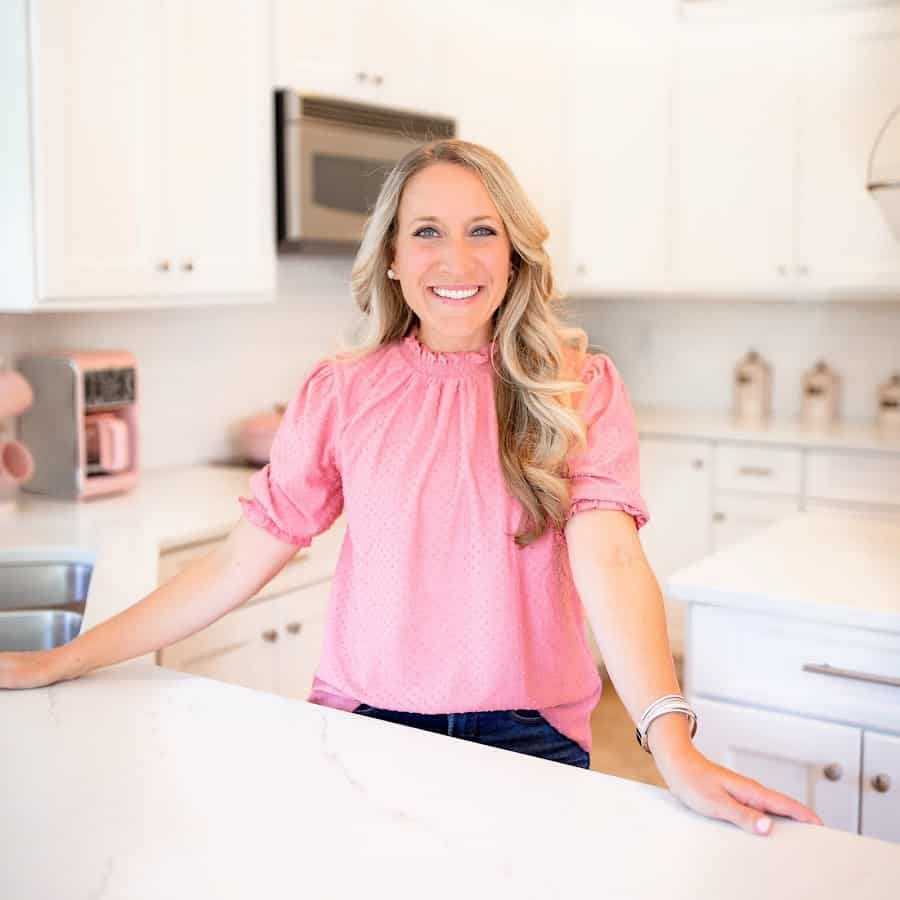 14. Clean Sweep
Where to watch: Amazon Prime
Clean Sweep is an older organizing show that aired on TLC. The show follows professional organizer Peter Walsh as he helps people declutter their homes in two days. Peter Walsh specializes in transforming chaotic homes into organized and functional spaces. You'll learn valuable tips and tricks, like how to make use of vertical space.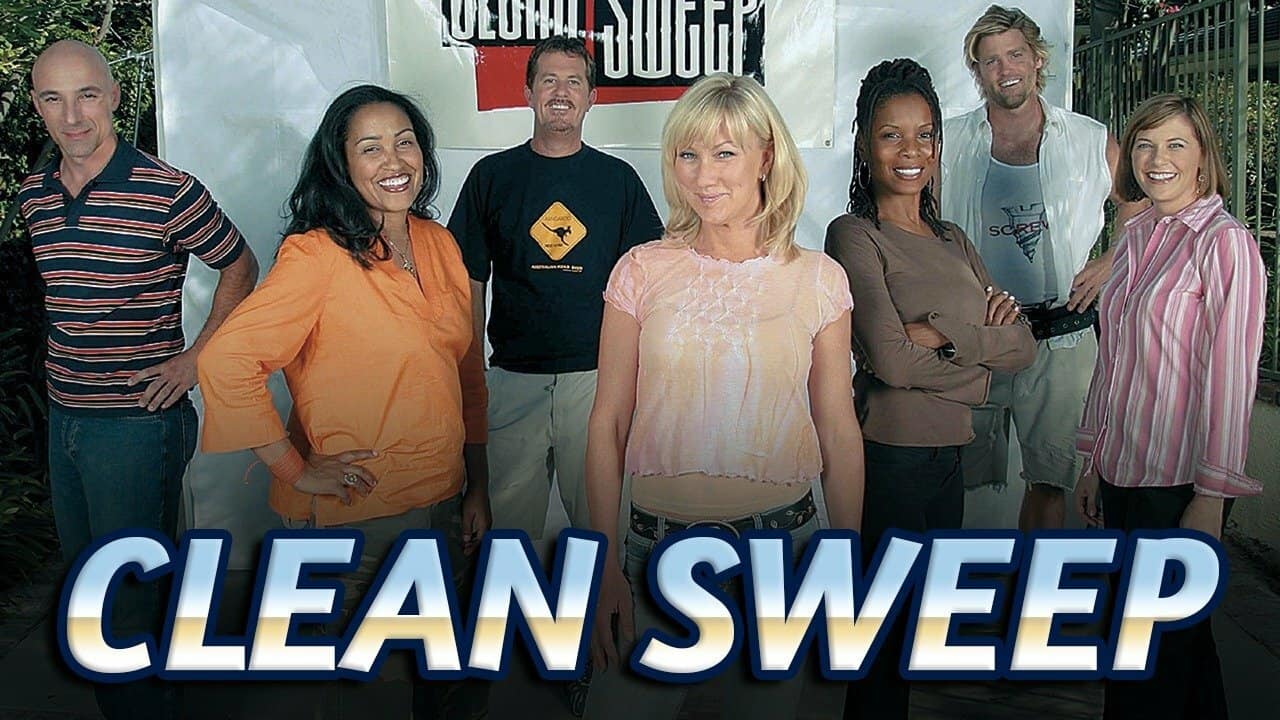 15. Dream Home Makeover
Where to watch: Netflix
This Netflix series is a mix of interior design and home renovation. Follow Syd and Shea McGee as they transform homes into dream spaces. Each episode showcases a different project, from small room redesigns to full home makeovers. If you want more than just an organization show, this is for you!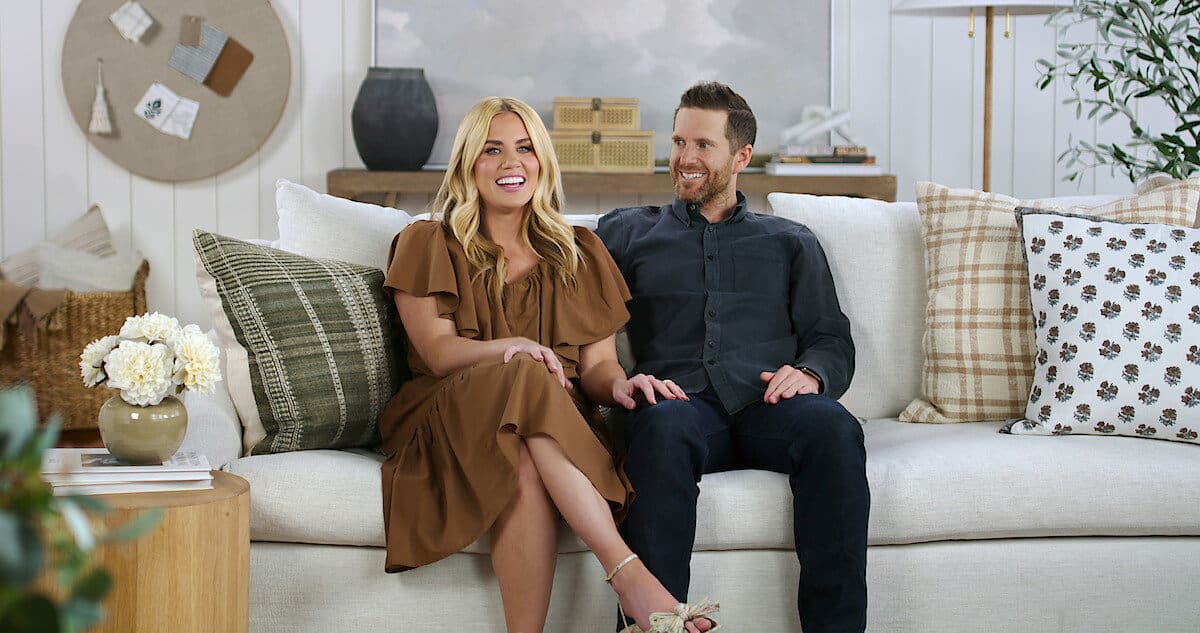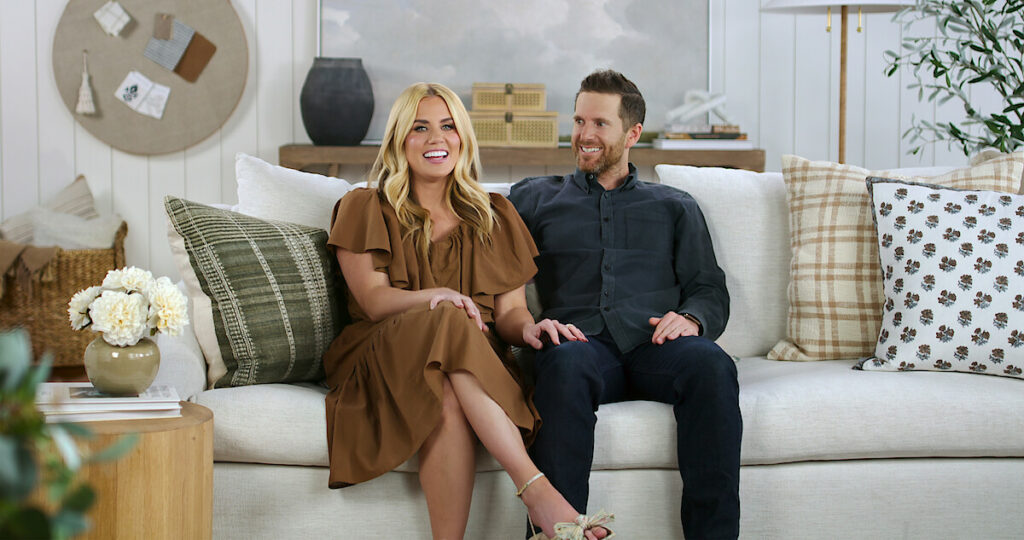 Take the First Step in Organizing by Getting Some Inspiration from Organizing Shows!
Organizing shows are not only entertaining, but they can also provide valuable information on how to transform your home into a tidy and organized space. From the KonMari method to The Home Edit's rainbow system, there's an organizing show for everyone.
Most organizing shows have between six episodes to ten episodes a season, so you can get through them pretty quickly. You can also find a good HGTV show if you're looking for tips on building or remodeling your home. Hop on your favorite streaming service or check out a YouTube channel that interests you. Start with one episode and see if you like their organizational style. Then go from there!
Take some inspiration from the experts, and start organizing one room at a time. Who knows? Maybe organizing will become your new favorite hobby!