The Best Disney Backpack Checklist for the Disney Fanatic
Are you getting ready for a trip into one of the Disney Parks? Do you want to make sure that you don't forget anything? You've come to the right place!
Disneyland is the happiest place on earth, but sometimes emergencies happen! Luckily, Disney has incredible cast members who are always willing to help. But sometimes you don't want to have to trek all the way across the park for a bandaid! So being prepared is a sure-fire way to get back to having as much fun in the park as possible! I have compiled a huge list of the best Disney backpack checklist items for the Disney fanatic.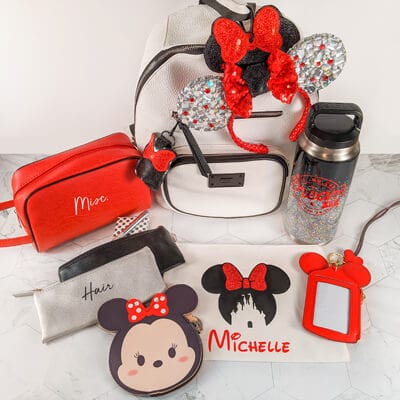 Some of my items are for the minimalist packers, while some of my items are for the Disney fanatics! Either way, decide what will be the most beneficial for you and your family and go from there! I tried to group things according to how you would use them to make things easier to decide what you'll actually need.
I highly recommend that you buy some zipper pouches that will help you keep things organized. YOU DO NOT WANT TO WASTE TIME looking for things in the endless abyss (aka your backpack)! Get in, get what you need, get back to the rides, people!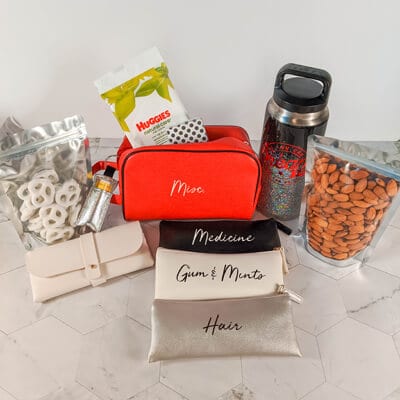 Don't forget to download my free printable checklist!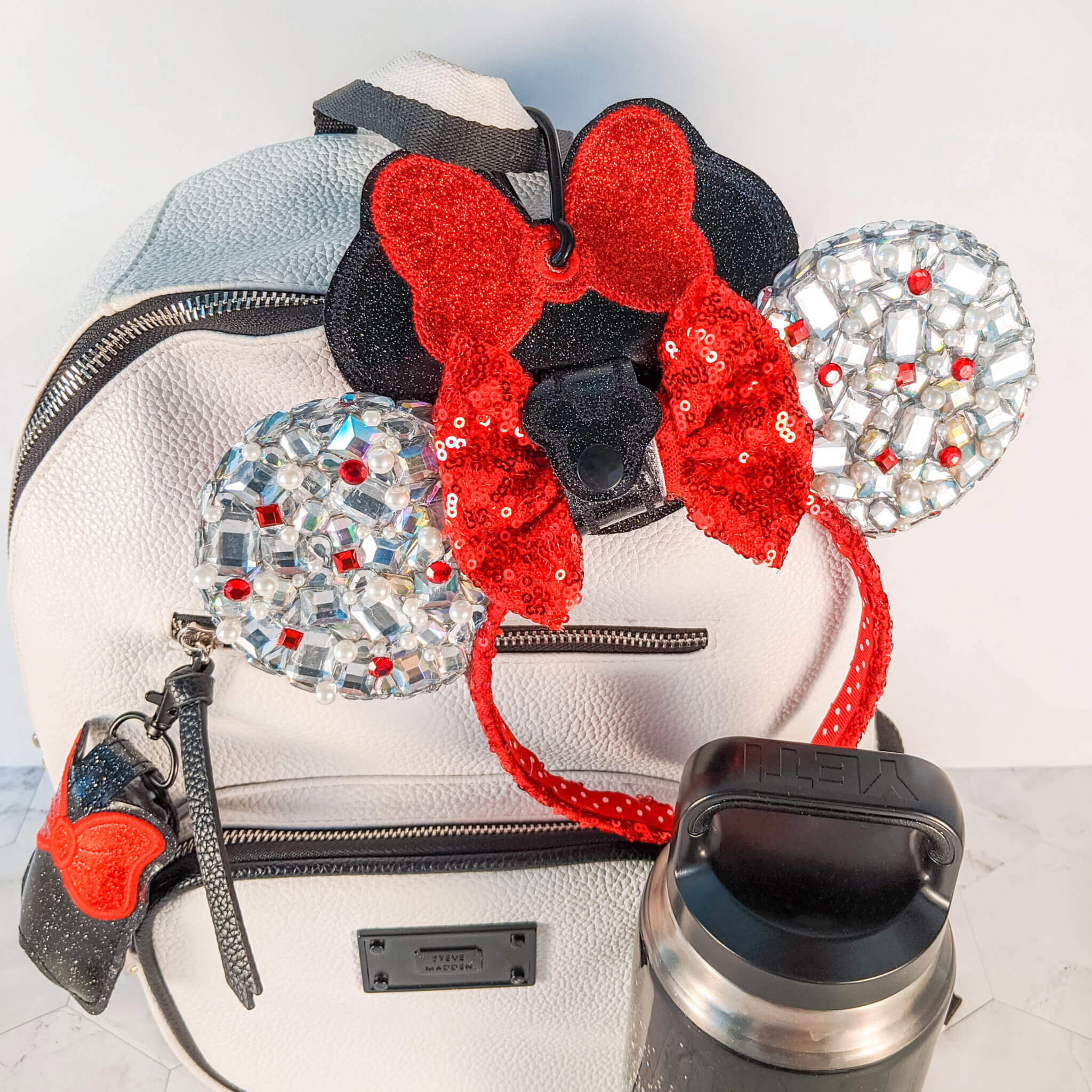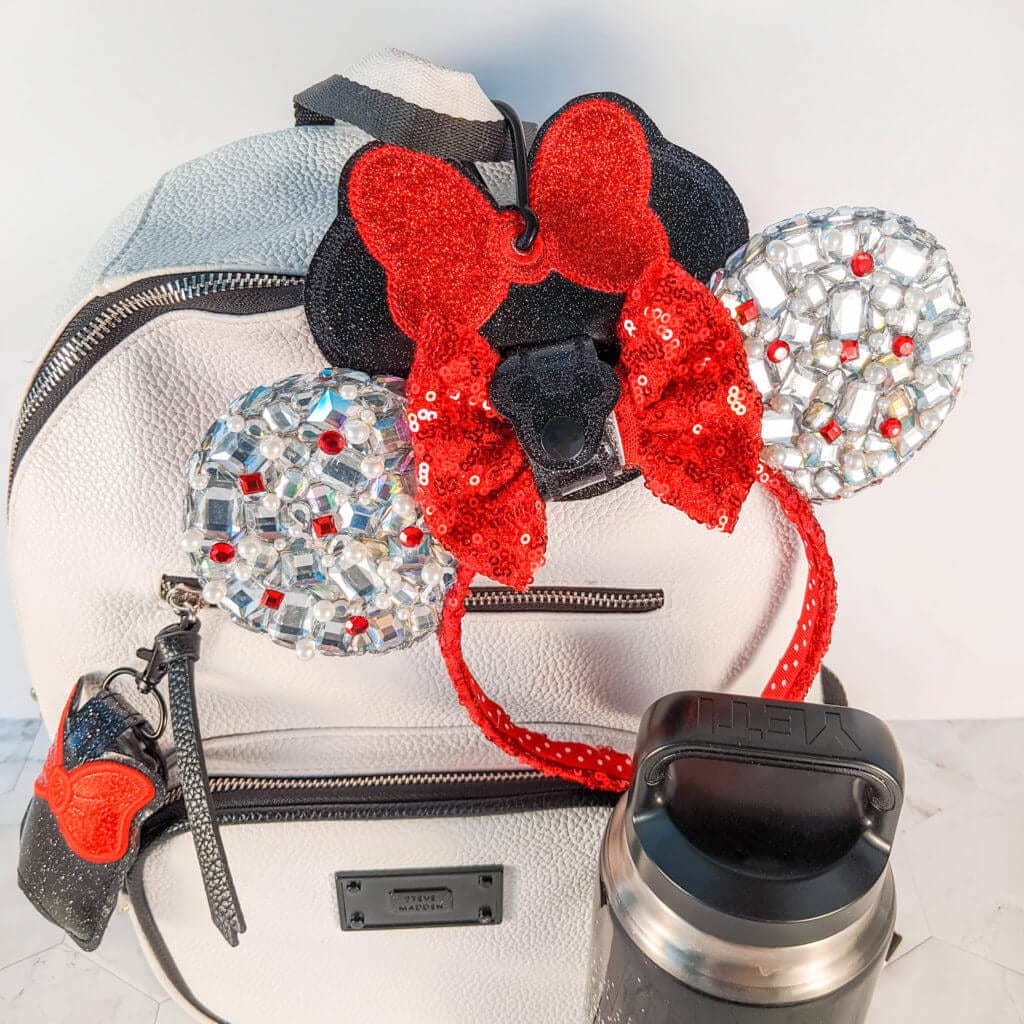 How to Stay Organized at a Disney Park
When you are packing your backpack, start out by grouping items together that have similar uses. For example, maybe put all of your medications in one zipper pouch. Or put money, IDs and tickets, and credit cards in another zippered pouch. This will help you easily be able to find where each type of item is located in your bag so you can find things quickly and get back to doing the fun stuff!
Essentials to Pack in Your Disney Park Backpack
Like I said, one size doesn't fit all, just pick and choose what things your family will need. I just wanted to gather all the ideas to cover our bases. I added hyperlinks to the items listed below so you can easily see where I purchased them.
Money, Tickets, and ID
Magic Band
Park Tickets
Annual Pass
Cash
Park Maps
Credit Card/ ID
Dining Reservation Information
Fun Essentials for your Disney Park Bag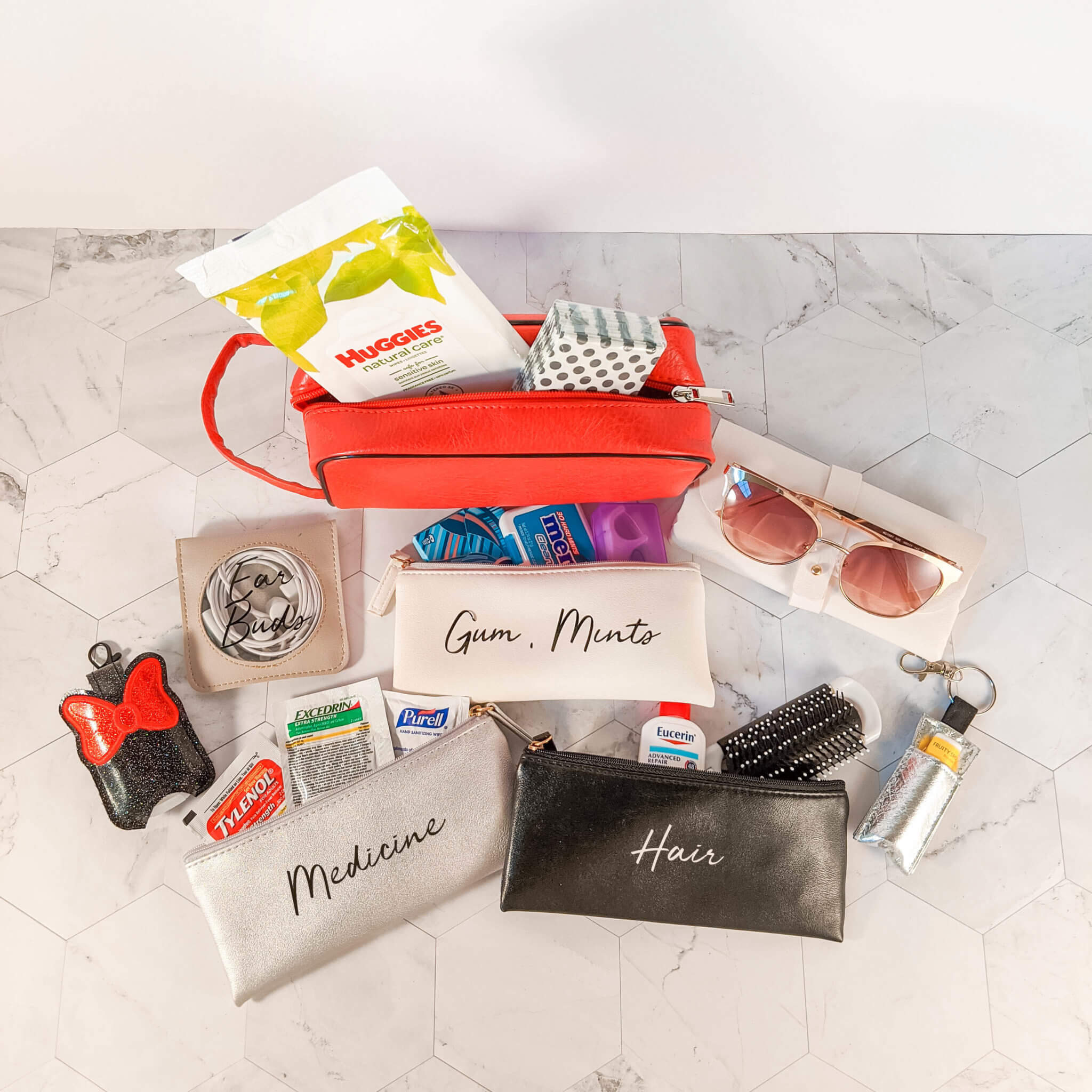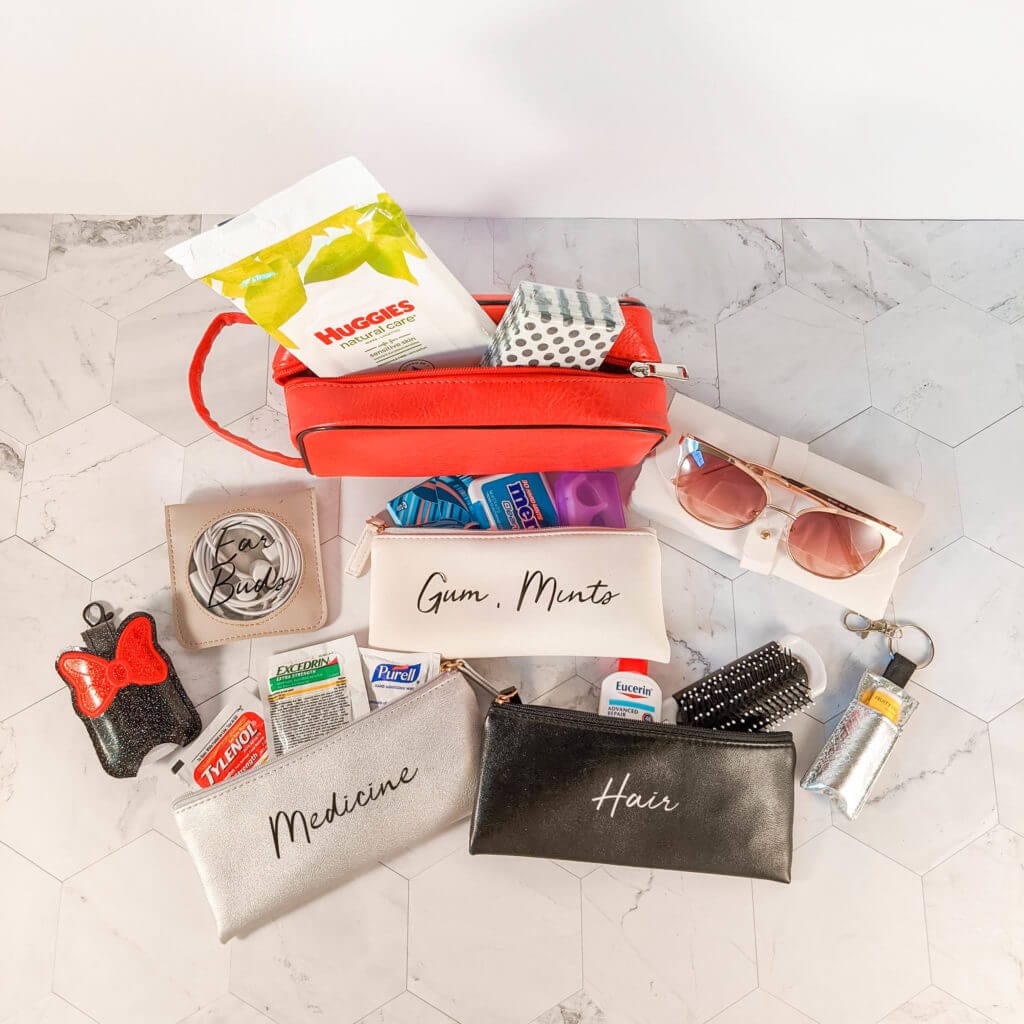 Personal Items
Bandaids
Epi-Pen
Chapstick
Neosporin
Hair Ties
Tissues (bloody noses still happen at the Happiest Place on Earth, believe me. Been there, done that)
Weather Permitting Essentials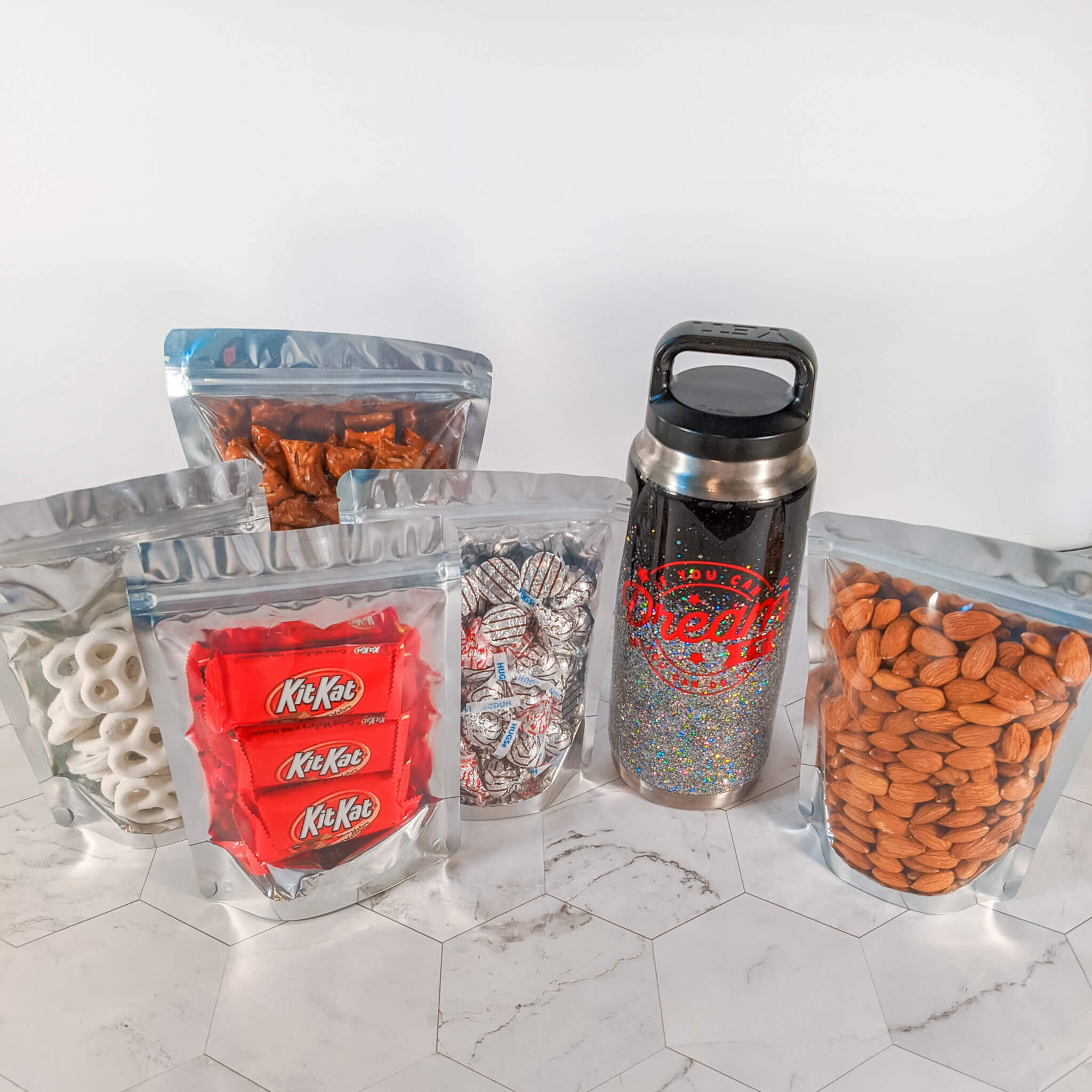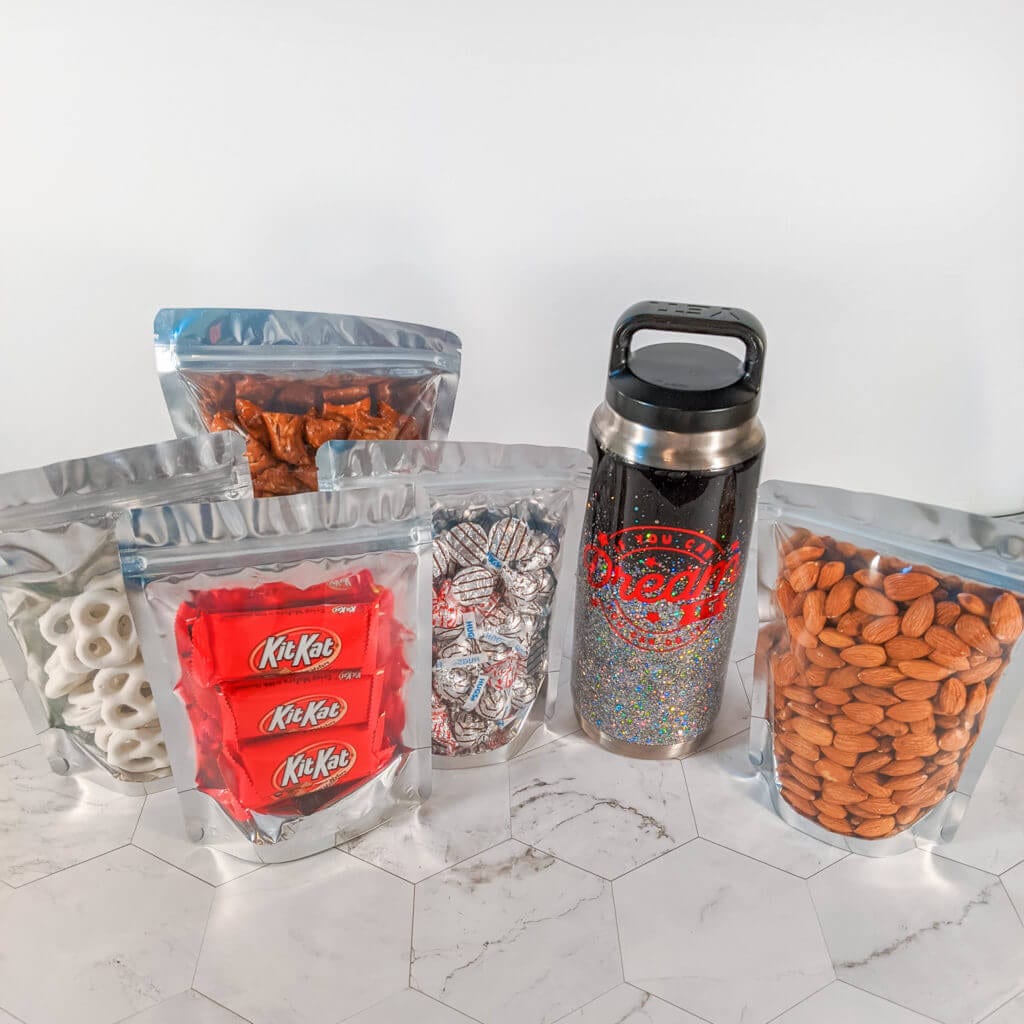 Specialty Items
I have partnered with some INCREDIBLE Etsy sellers to bring you the BEST of the BEST in handmade Disney accessories that are perfect for the Disney lover in you! These would be perfect for your next trip into the park or a gift for the Disney Lover in your life.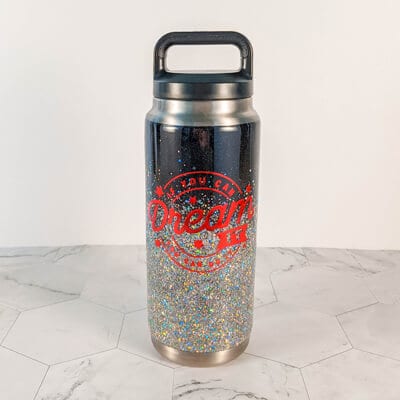 Yeti Insulated Glitter Tumbler – Disney Style!
Everyone knows that having tons of water to drink while at Disney is one of the most important things you can bring. Especially in the summer! The last thing you want to have to worry about on your vacation is someone having heat stroke.
Cold water can also go a long way when it comes to keeping your body cool during the summer months. My favorite thing to do is to have my insulated water bottle filled to the brim with ice, then add water. The water stays ice cold and is so refreshing.
I ordered this water bottle from an awesome Etsy seller and I am SO thrilled with it. I had her put one on of Walt Disney's quotes, "If you can dream it, you can do it!" Isn't that awesome?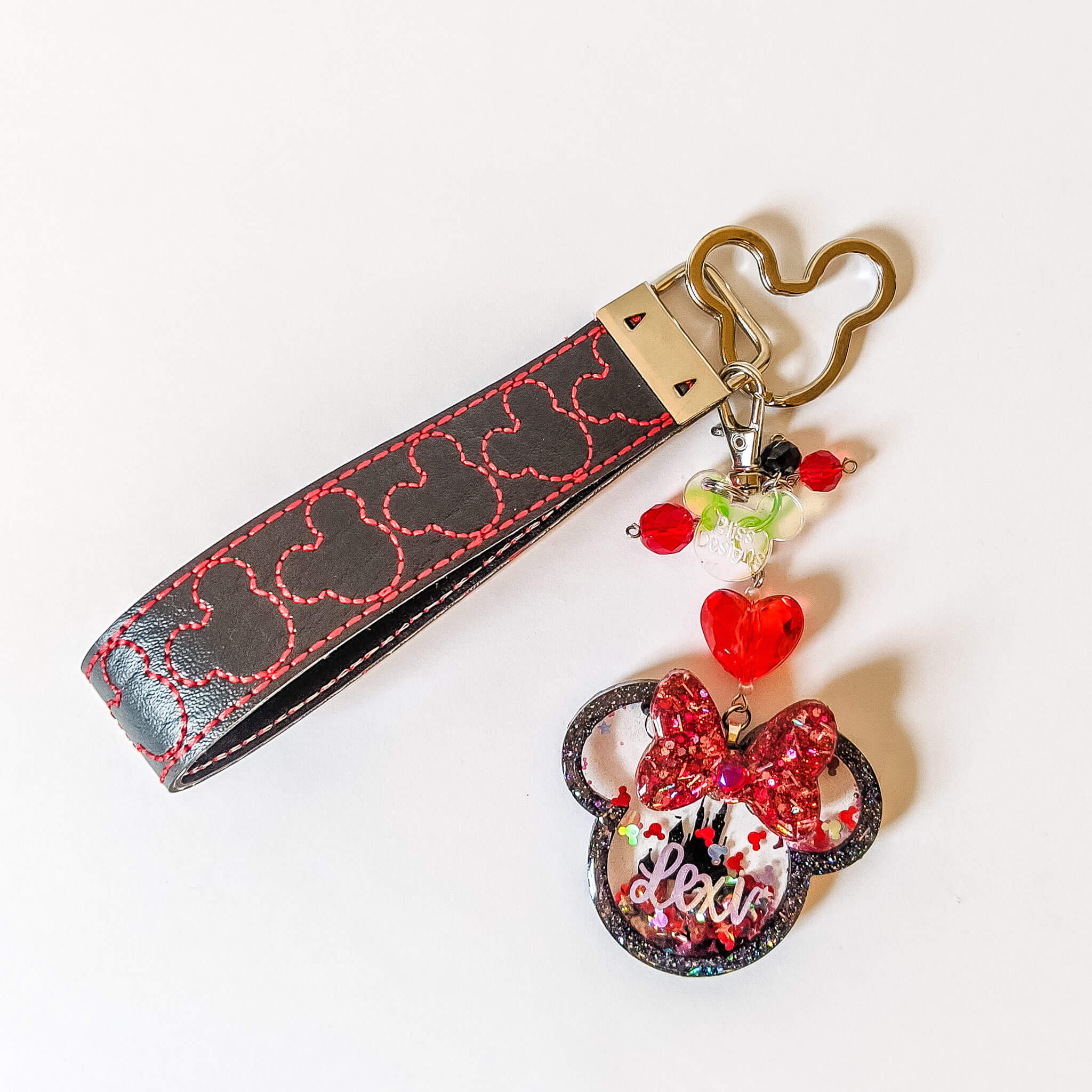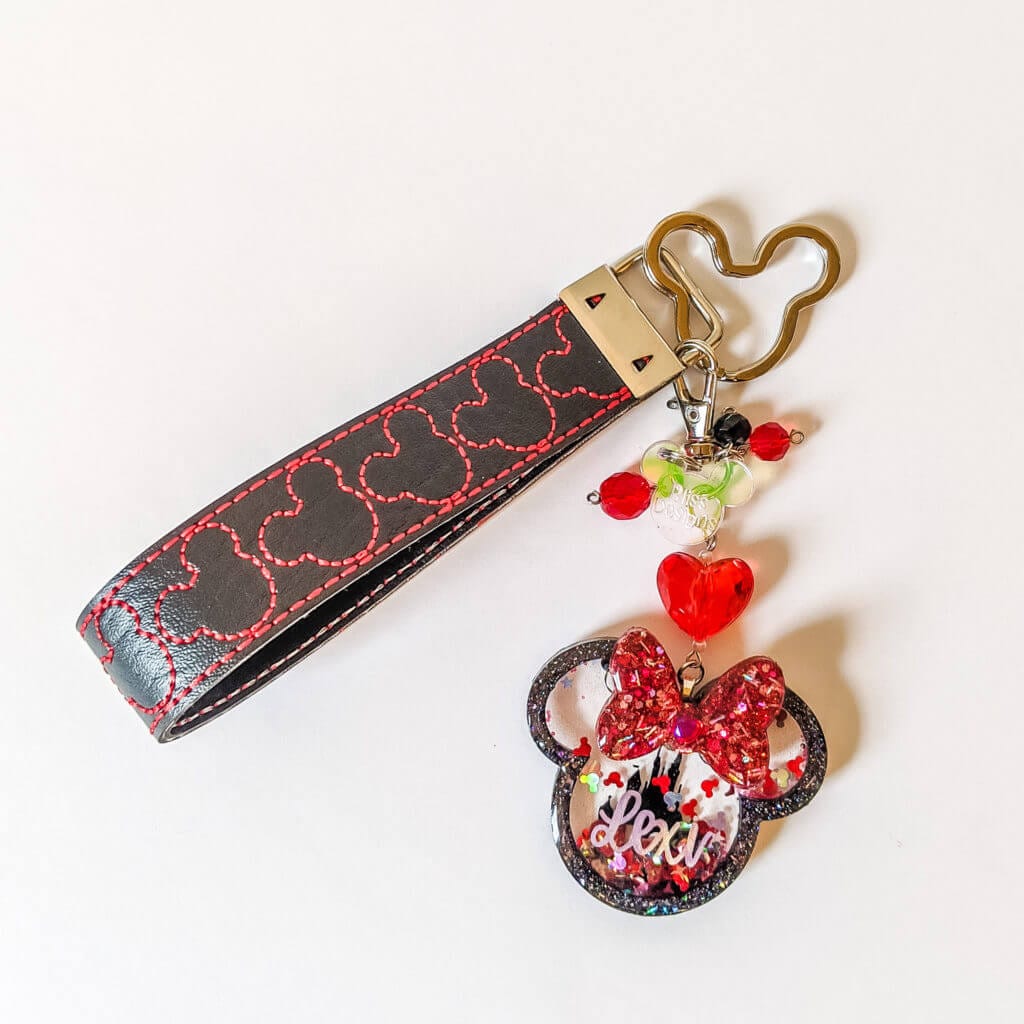 Minnie Mouse Glitter Keychain and Key Fob
This was the absolute cutest keychain that I could find on Etsy. It actually has mickey shaped glitter and moves around in the center. Can you even believe that it's handmade?! She does an incredible job. You can check out her listing at her shop here.
I also fell in love with this Mickey Key Fob. This is so handy to help you find your keys that inevitably fall to the bottom of your purse!
The Red Bangle leather keychain can be found here on Amazon.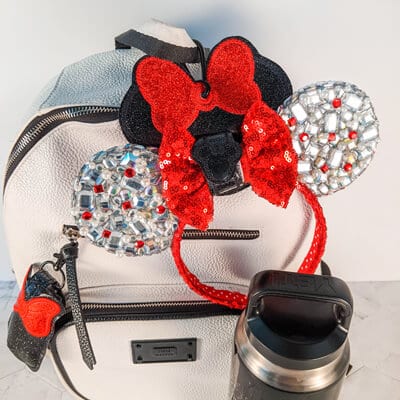 Minnie Ear Holder and Hand Sanitizer
Have you ever tried to ride Thunder Mountain with your Mouse ears on?! Um….yeah. It's not such a great idea. I LOVE this idea of being able to carry around your mouse ears without having to stuff them in your bag, hoping that they survive the day. These ear holders attach to your backpack and then you can snap your mouse ears right into the snap!
And if you are a germaphobe like me, or even if you aren't, having ample amounts of sanitizer while at Disney is an excellent idea. The best part about this Sanitizer holder is that you don't have do dig around your purse for it!
The Etsy seller was gracious enough to give my readers a discount code, too! Use code PERFECT15 which will give 15% off any ear holders or hand sanitizer holders.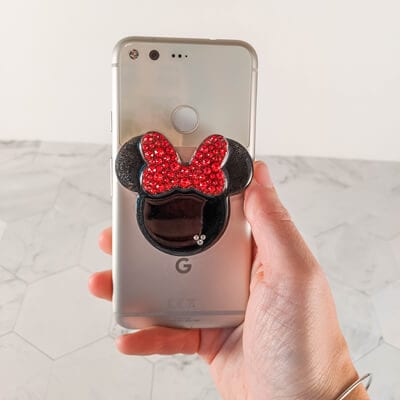 Minnie Pop Socket
How many of you are obsessed with Pop Sockets? I swear I have butterfingers and I drop my phone at least a few times a week. That's why I have a Pop Socket! I drop my phone so much less with one of these babies! When I saw this Glitter Minnie Mouse Pop Socket, I knew it would be perfect for my post, and I just love the quality!
She has a huge variety of options and uses. Go check out her Instagram!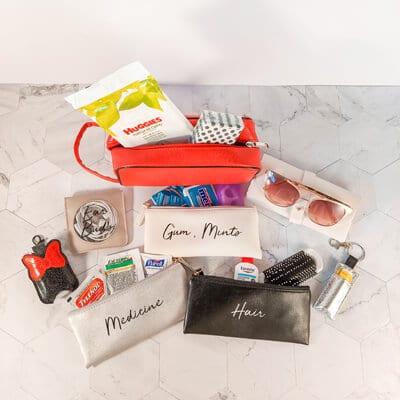 Silver Chapstick Holder
Chapstick is one of those go-to items that people are constantly using that's why I just love these chapstick holders. I can easily clip it to the outside of my bag and access it at a moment's notice. This is especially important if you are worried about getting sunburned lips! Having a chapstick with SPF protection is important when you are in the sun all day long.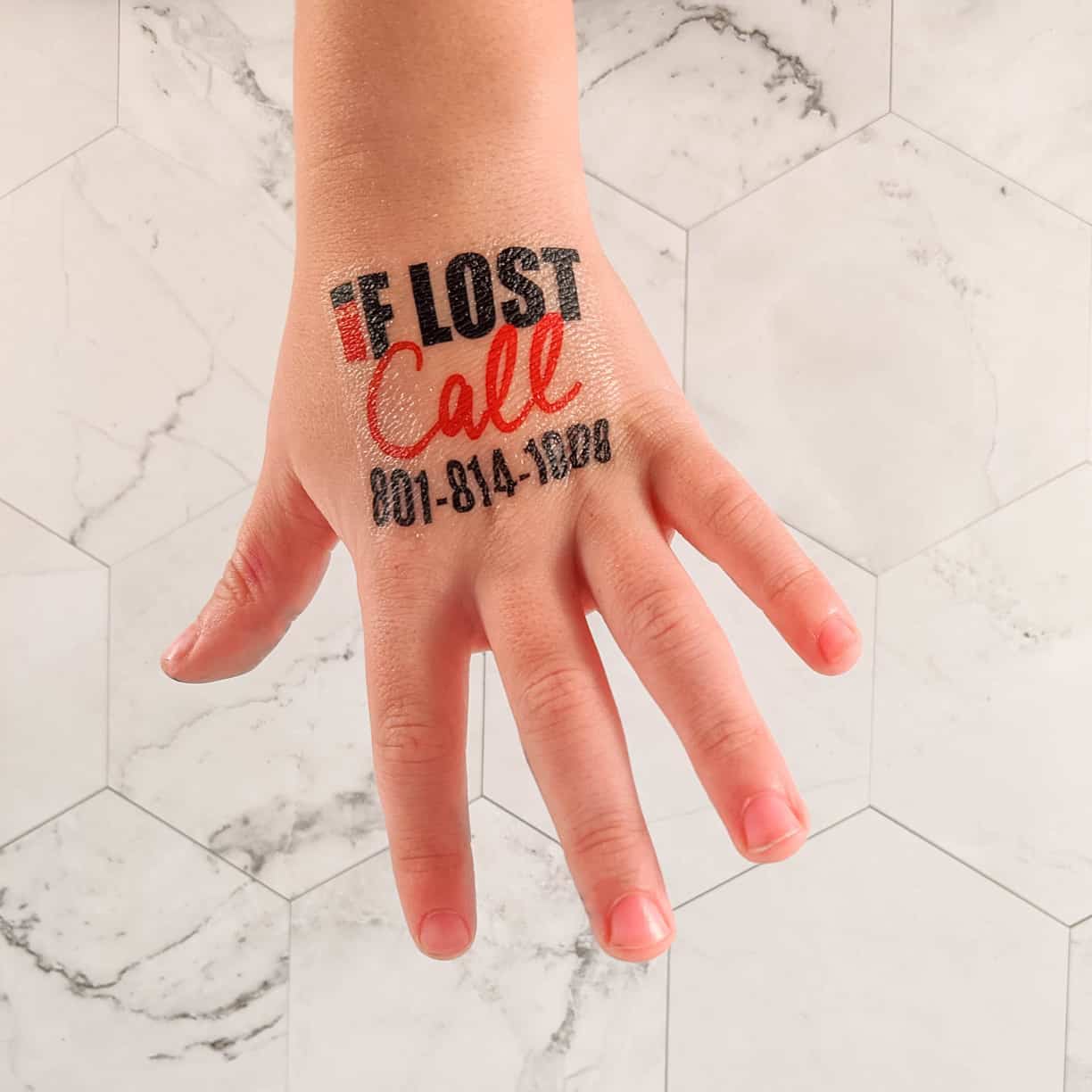 Emergency Tattoos
Have you ever lost a kid in Disneyland before? I never have but I imagine that it's terrifying! That's when I saw these emergency tattoos, I was instantly hooked! I just had to have these! How awesome is it to have your contact number right on your child's arm or hand just in case they do get lost!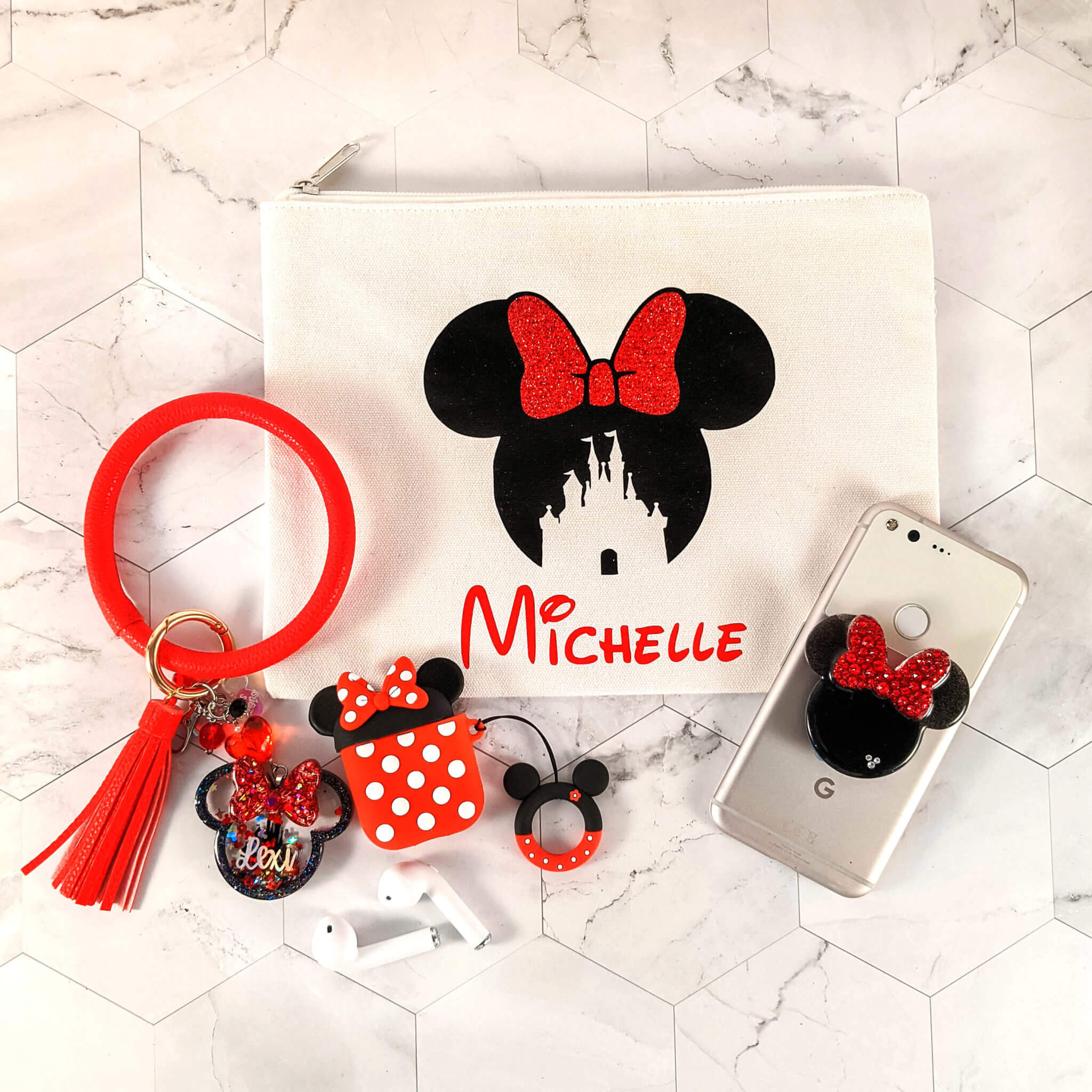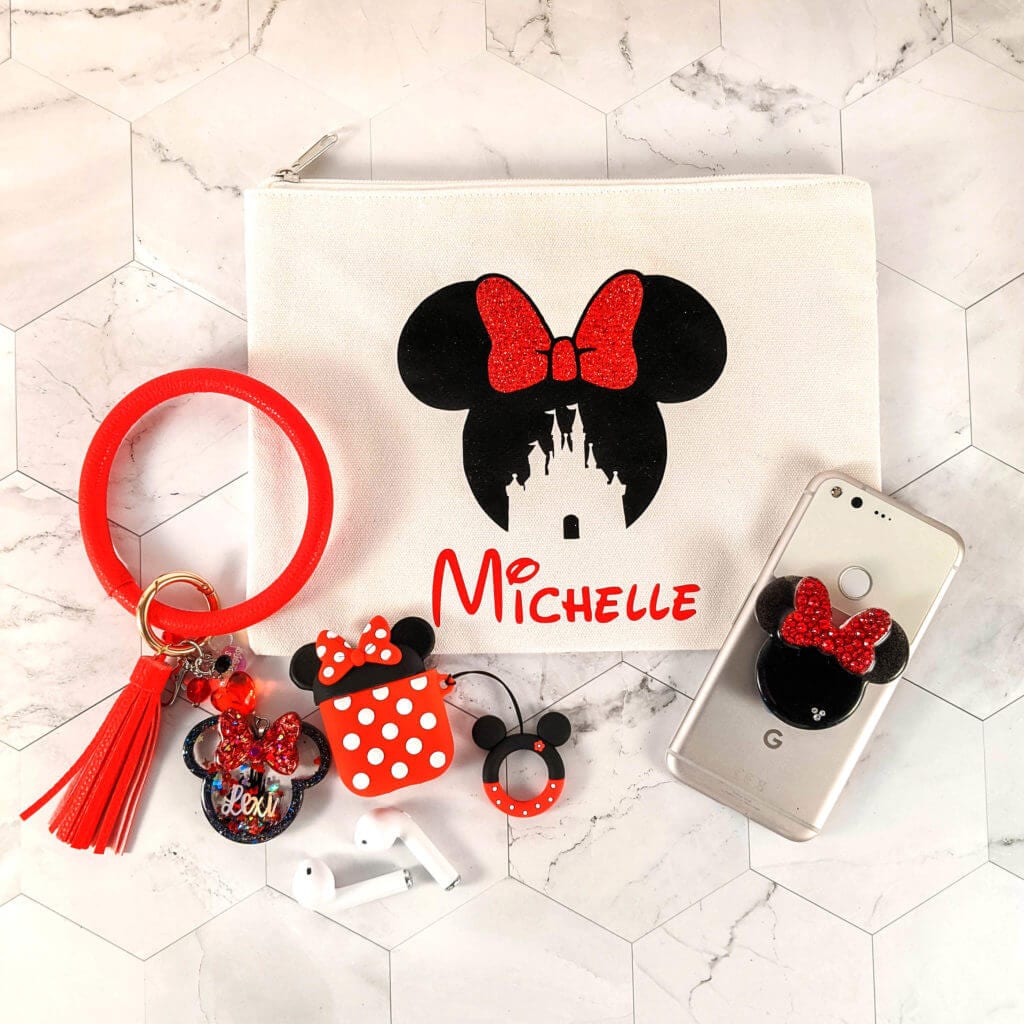 Minnie Zipper Bag
Like I talked about earlier, staying organized is super important so you don't waste time. I fell in love with this amazing Minnie Zipper Pouch the instant I saw it. This is the perfect way to keep things contained inside your bag so you can get back to doing the fun stuff like we talked about!
I am literally GIDDY with excitement for you to go on your Disney Vacation. Whether, you are just visiting or if you live there, you are super lucky! I hope you have an incredible time making memories with your family that will last a lifetime!
If you want more ideas on purse organization, make sure to check out my Purse Organization post!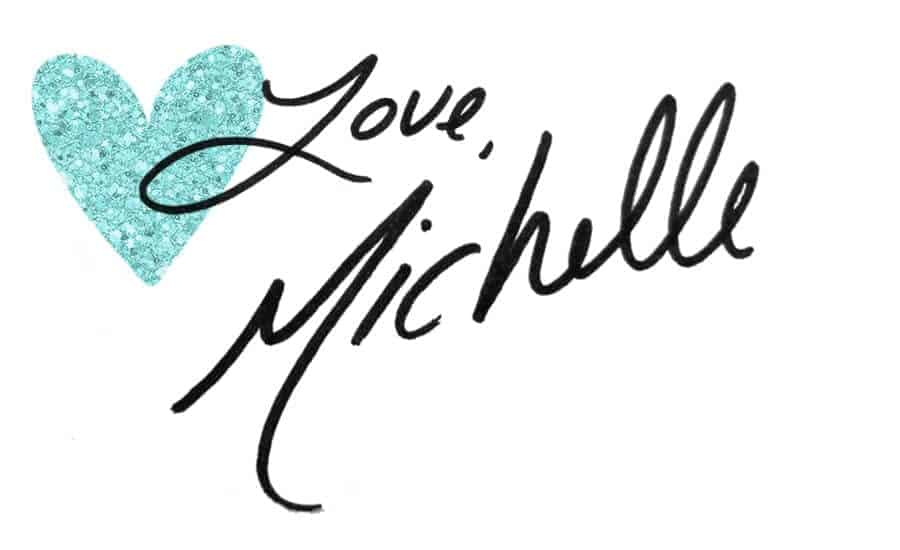 Shop This Post:

Don't forget to pin this for later!