13 Essential Things to Clean Before Guests Arrive
The holidays are coming, and that means you might be hosting lots of guests! But before they arrive, there are some things you need to clean. If you're not sure what to do to get your house clean and ready for company, don't worry.
There are several places and things that people forget need to be cleaned before guests come over. Most people know they should sweep, clear off the coffee tables, straighten up areas like the laundry room and bathroom, and pick up the entryway, but there are some spots that get overlooked.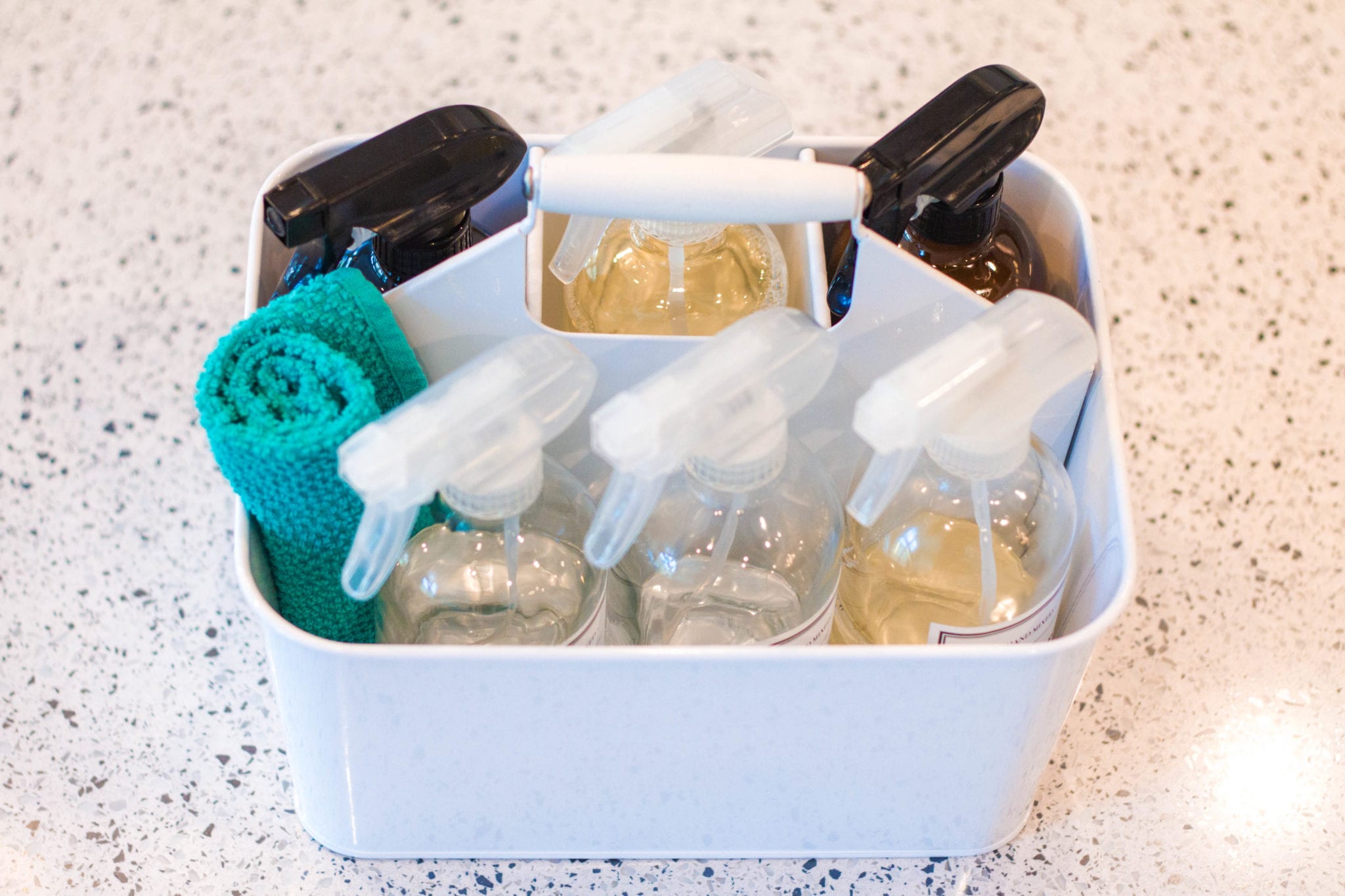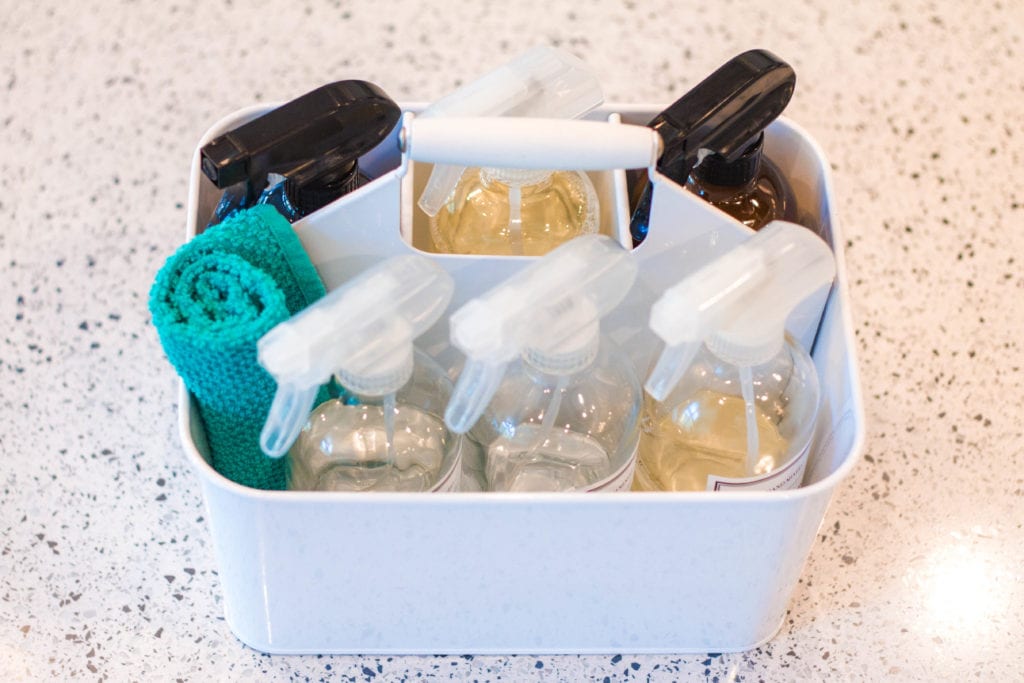 In this blog post, we will discuss 10 of those places and things. We'll cover everything from taking care of bad smells to cleaning kitchen chairs.
So, before your guests arrive, make sure to read this post!
Must-Have Tools For a Clean, Fresh Home
There are a few amazing tools that will help you clean better, and faster, and make your guest's stay more comfortable. Here are some of my favorite products that I use (without fail) before we're having guests:
10 Places and Things to Clean For Guests
Cleaning before guests arrive is important, but it can be easy to forget some of the less obvious places and things that need attention.
Here are our top ten often-forgotten things to clean before guests arrive.
1. House Smell
One thing guests notice first about your home is the way it smells. Make sure to get rid of any bad odors, whether it be from pets, dirty dishes or laundry, or the trash. Sometimes your house might have bad odors you don't even realize because you've gotten used to them (this can definitely apply to pet odors).
Dog odor can be especially pungent, so if you have a dog, it's important to pay extra attention to cleaning the dog's anal gland area. This can easily be done using dog wipes specifically designed for this purpose – they are more effective than general pet-safe wipes and help prevent dog anal gland smell in the future. Taking these steps is sure to leave your home smelling fresh and welcoming when guests arrive.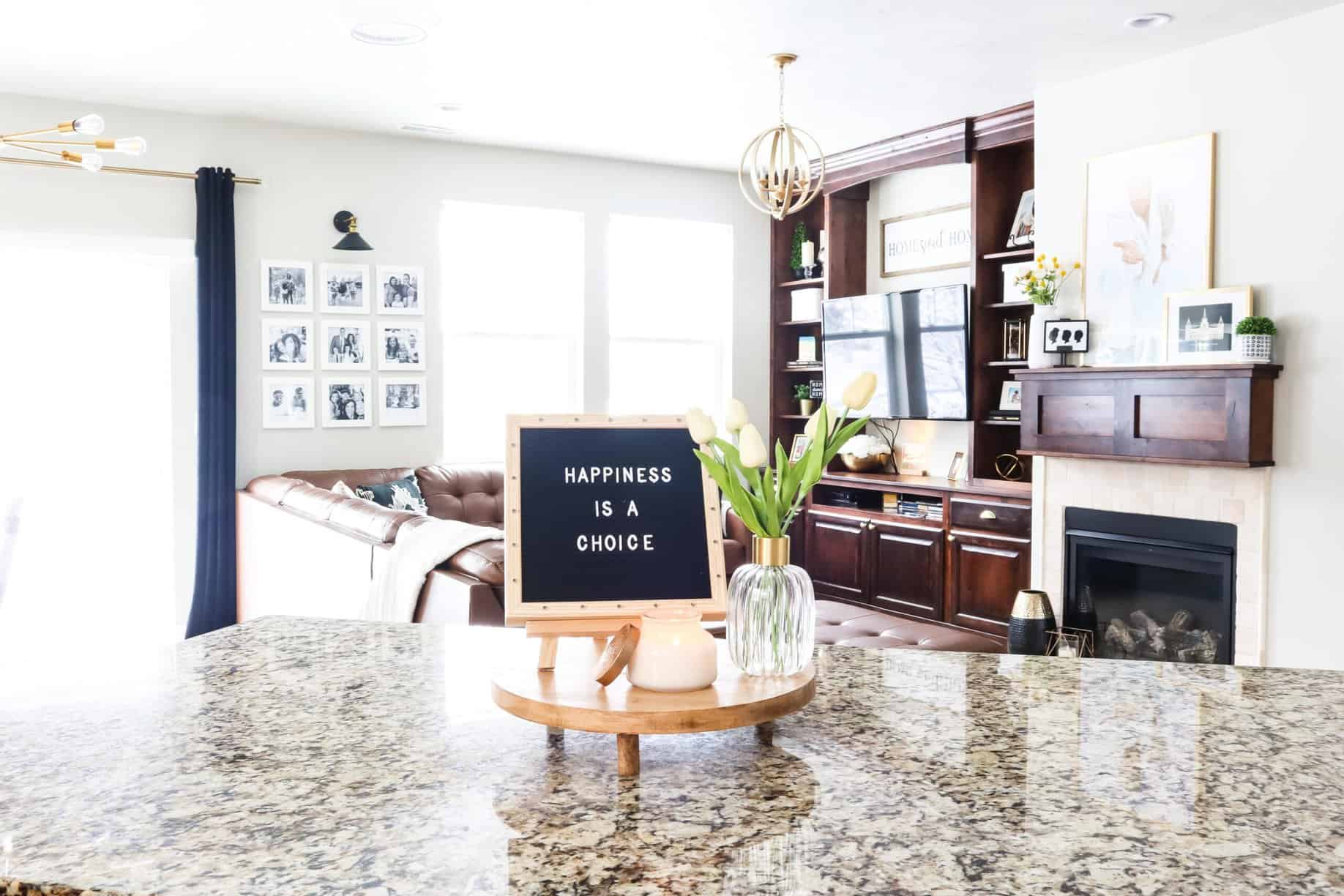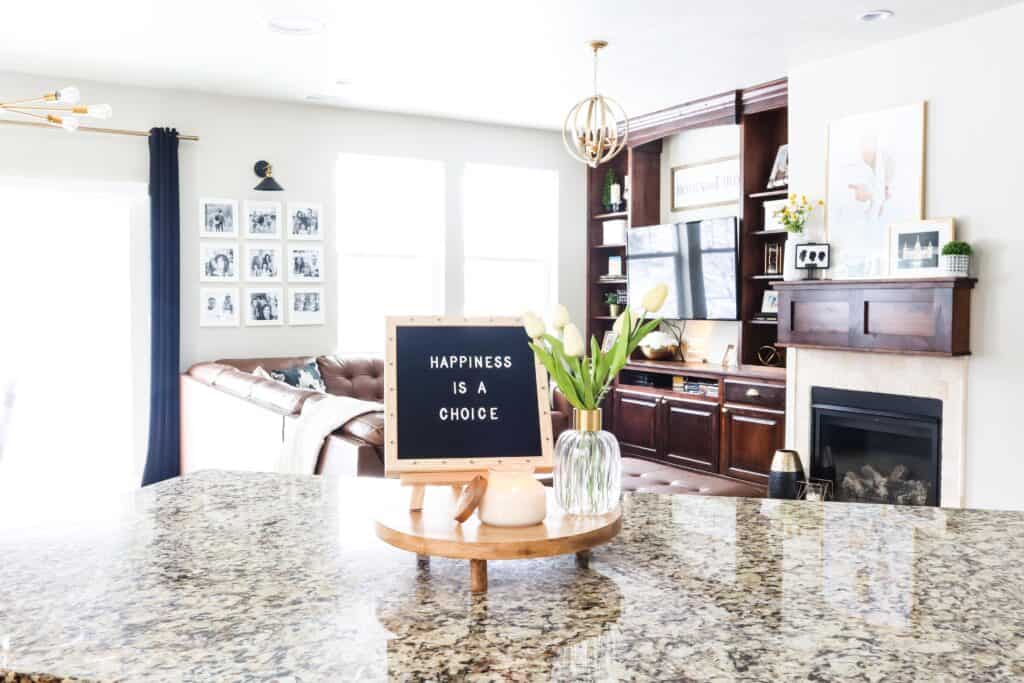 To make sure you're welcoming guests into a home that smells fresh, light a scented candle or essential oil diffuser, spray air freshener to remove odors, or open some windows to let fresh air in and eliminate unwanted smells. Clean out the garbage disposal and sink as well, as your sink can sometimes carry a bad odor.
Another great tip is to bake something just before your guests arrive. Baked goods are a great way to bring a fresh, delicious smell to your home. It doesn't even have to be food though – you can even just prepare a nice hot drink like spiced apple cider. Who doesn't love entering a home to the smell of cinnamon sticks?
A nice-smelling home is the best way to make a good first impression!
If you're trying to get rid of deep-rooted bad smells, I highly recommend using an ozone generator. They are awesome for getting super stinky smells out such as cigarette smoke, stinky pets, mold, etc. I love using mine in our car, boys' bedrooms, and bathrooms.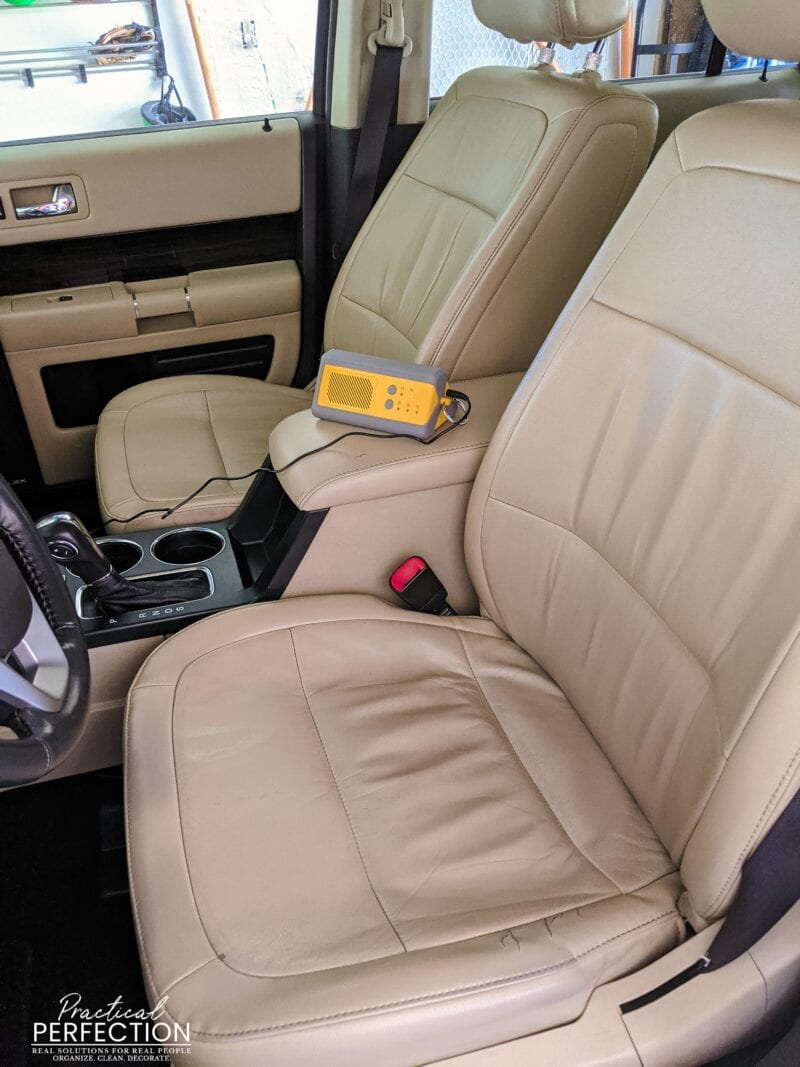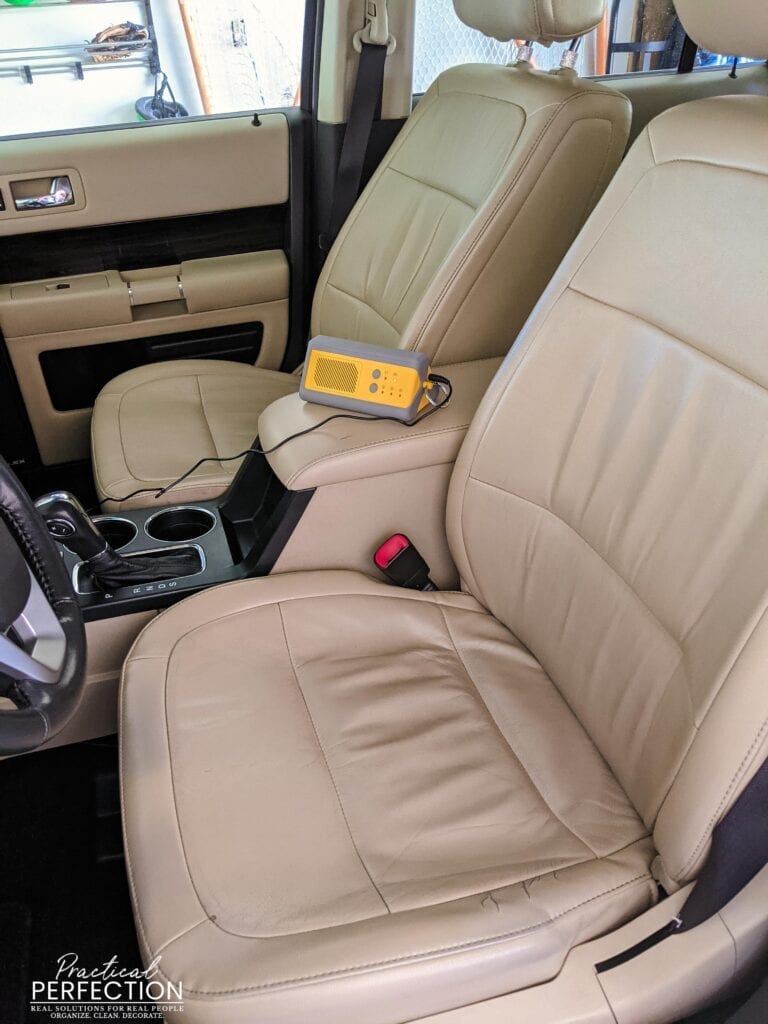 You just need to make sure that you only turn the device on in a room where there won't be any people or pets around. The Ozone generator sucks all of the oxygen out of the room and kills bad germs (which are often the cause of bad smells). They use these in operating rooms!

2. Walls
Unless someone in your family has recently written on the surfaces in your home, you might not remember to clean your walls. But wiping down your walls is important, as they can accumulate dust and grime. Be sure to use a gentle cleaner and soft cloth to avoid damaging the paint on your walls.
I love this wall-cleaning bundle. The cleaning bottles are HUGE so the cleaner will last you a really long time and it works incredibly well. My hubby and I were shocked and disgusted at how dirty our walls were before we cleaned them with this cleaner.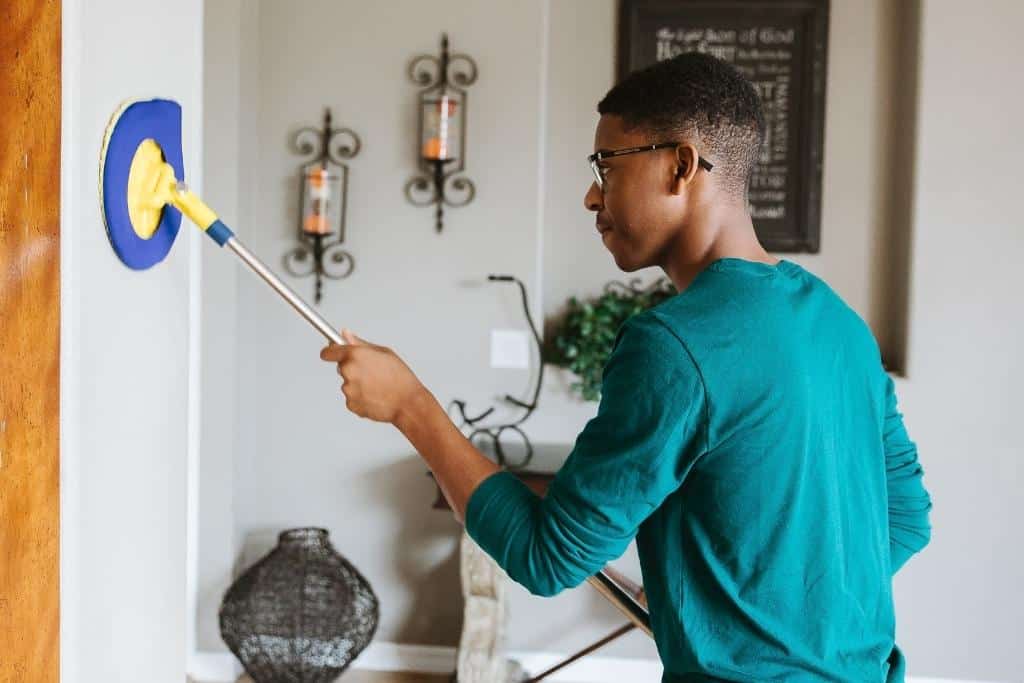 You don't need to scrub or spend hours cleaning your walls, but take a little time to wipe down your walls, especially in high-traffic areas like your entryway and by the front door, as that area can accumulate grime as your family members come and go. Your walls might be covered in finger streaks and pet hair and you didn't even notice!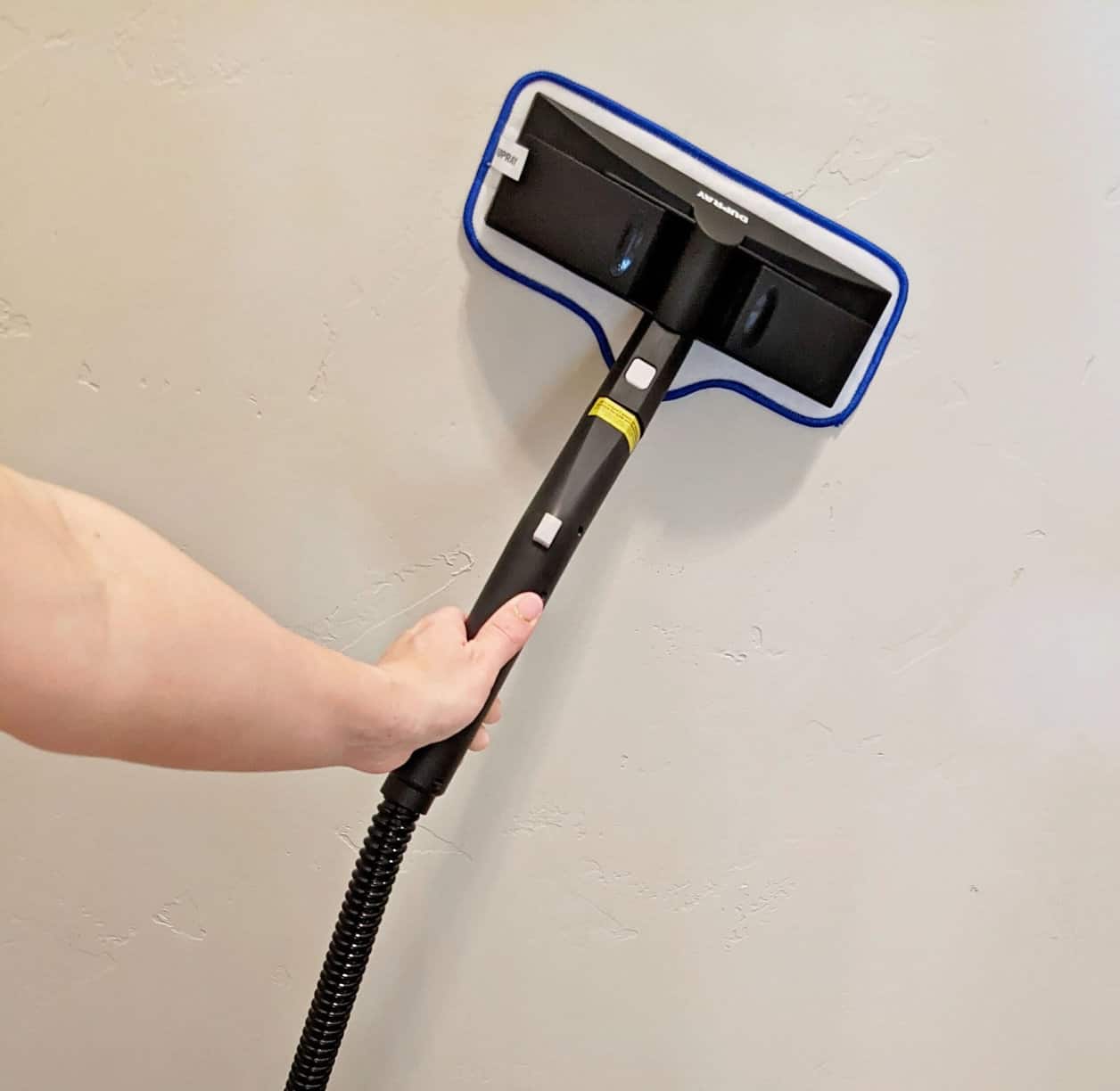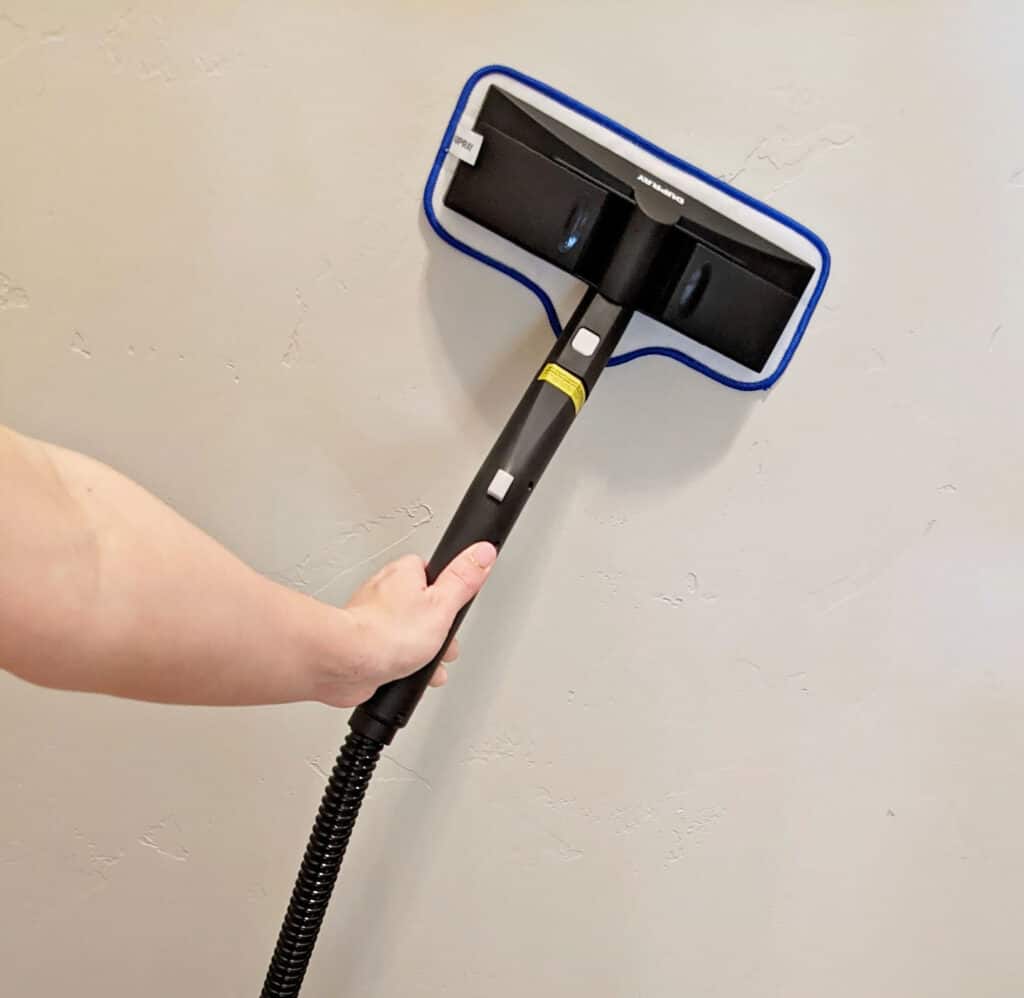 We often get used to our home, so we might not even notice small messes or dirt, but that doesn't mean overnight guests won't notice it! So make sure you wipe down those surfaces before guests arrive.
If you really want to make this task easy, use the power of steam! I use my steam cleaner for this task and it works wonders!
3. Cabinets
Similar to your walls, we don't always remember to wipe down cabinets unless we can see a big mess. However, wiping down cabinets can help avoid the buildup of grease, grime, and dust, especially in the kitchen.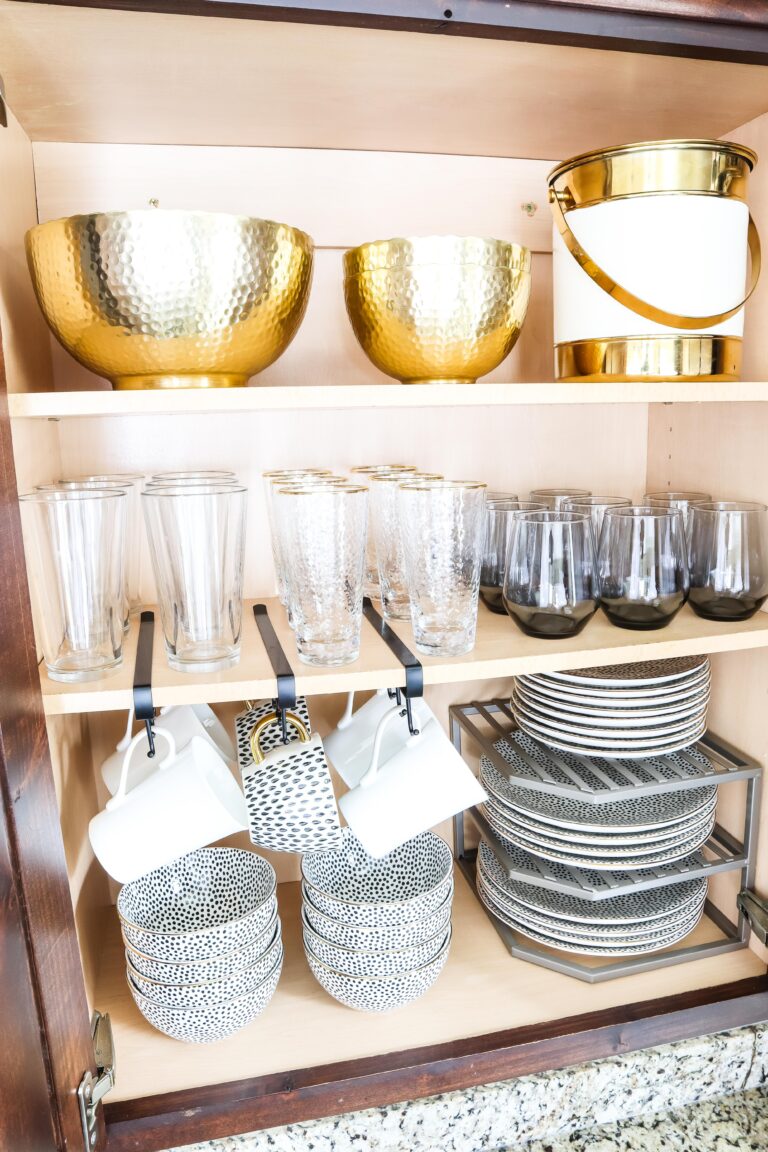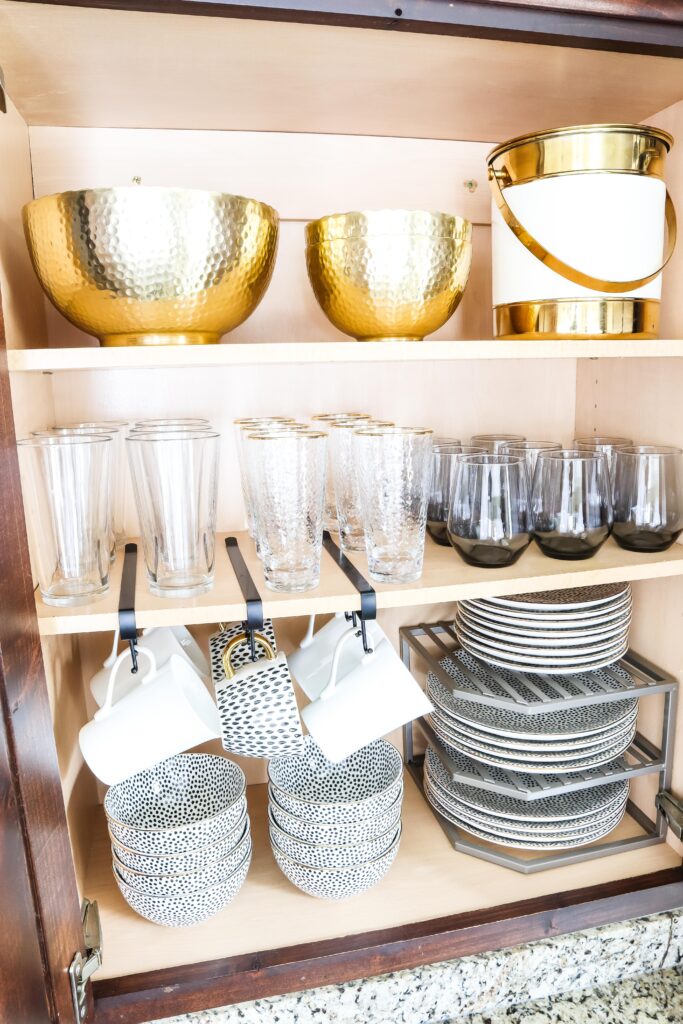 Wipe down the cabinets (both inside and outside the cabinets) and thoroughly dry them. Your guests might not be looking inside your cabinets, but giving them a nice deep clean will help your house smell good and stay tidy.
4. Light Switches
Another great tip is to clean any light switches in your home. These are often forgotten about but can harbor a lot of germs, so it's important to give them a wipe-down.
MY FAVORITE CLEANING TOOL
If I know I have guests coming, I always get out my steam cleaner. It has a long hose so I can clean from spot to spot very easily and it makes my job so much faster!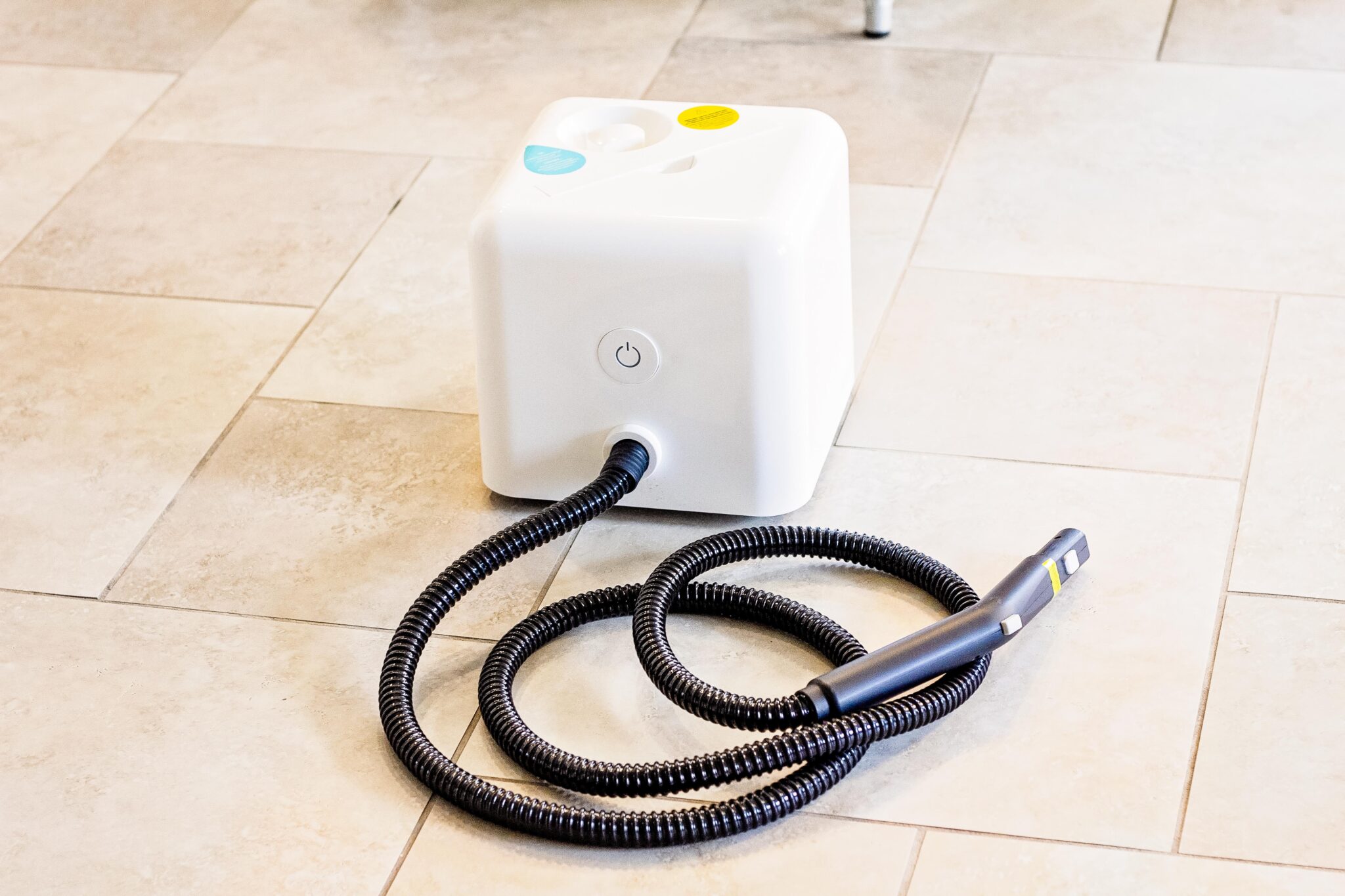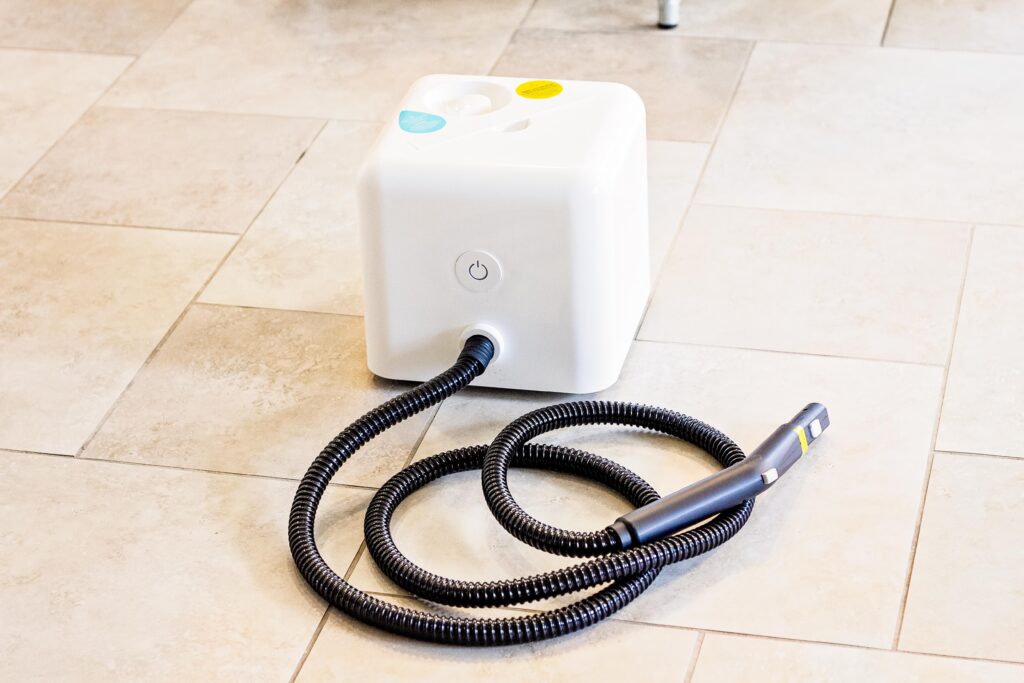 Cleaning switches is really easy – just use a disinfecting wipe or an all-purpose cleaner and a rag to clean them. Don't forget to also clean the covers!
Remember to do this in every room, including bathrooms, as they can get particularly germ-ridden. Your guests will appreciate being able to turn on the lights without worrying about germs.

5. Door Handles
Don't forget to clean your door handles and doorknobs while you're at it! These are also often touched and can harbor germs, so make sure to give them a good scrub. These get used frequently, so it's important to disinfect them for the health of your guests.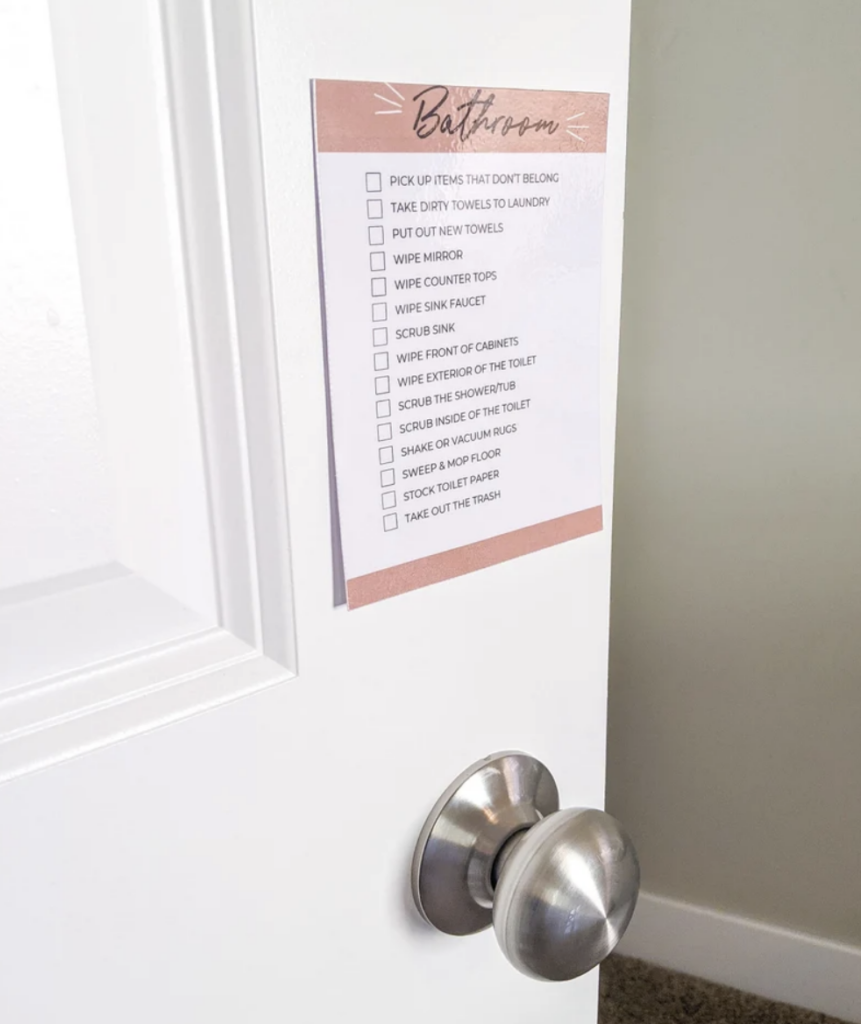 Wipe down your front door handle and the knobs to any rooms and bathrooms in your home. I love to use Clorox wipes for this task!
Another thing that often gets overlooked is appliance handles. Whether it's your fridge handle or stove knobs, these are touched often and can quickly accumulate dirt and grime. Take a little time to disinfect them before your guests arrive.
6. Couches and Kitchen Chairs
One important part of cleaning your house means cleaning the furniture. Clean kitchen chairs and living room couches where your guests will be sitting. Make sure to vacuum or brush off any crumbs and give them a good wipe-down with a disinfectant if the fabric allows it.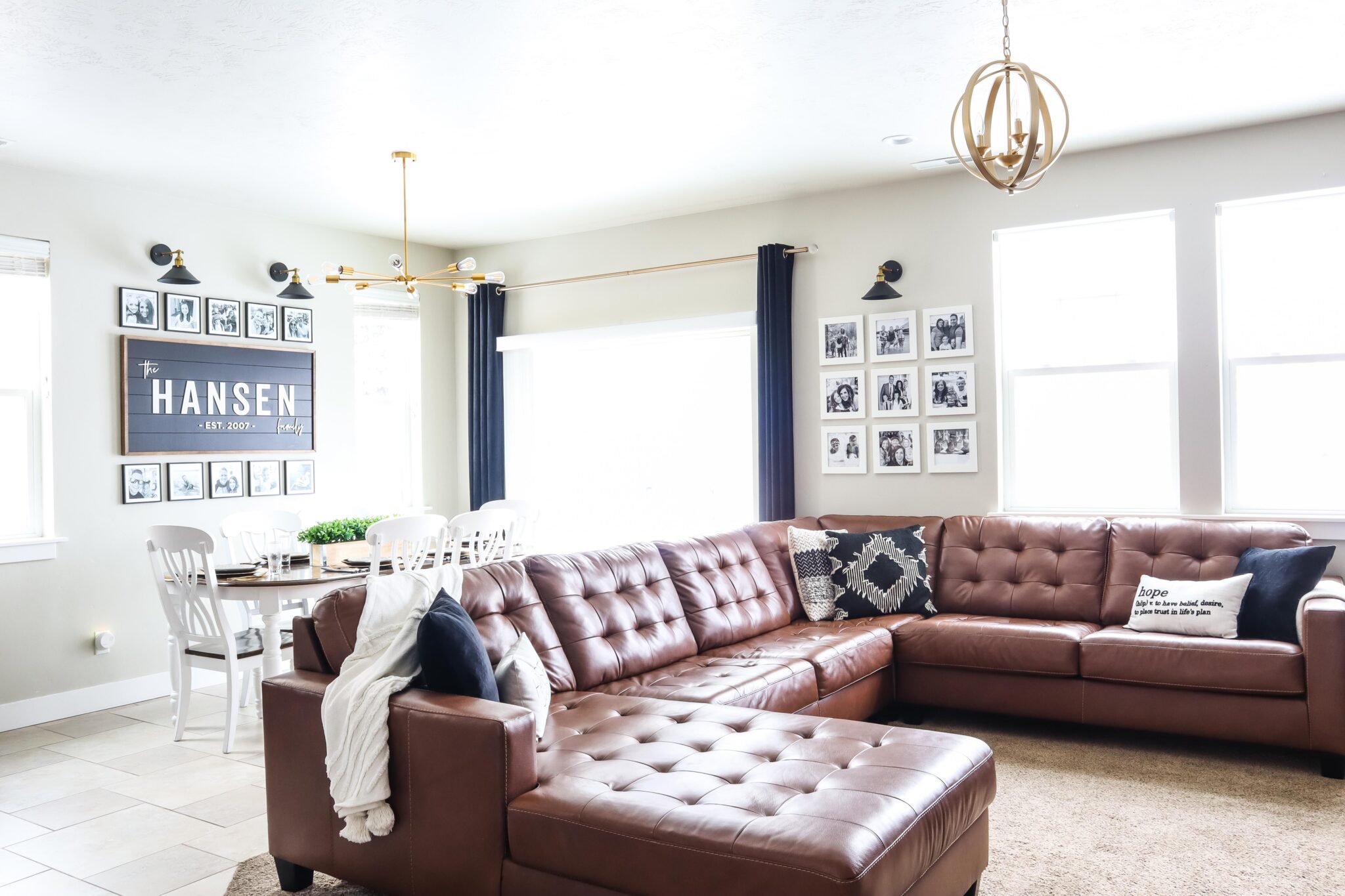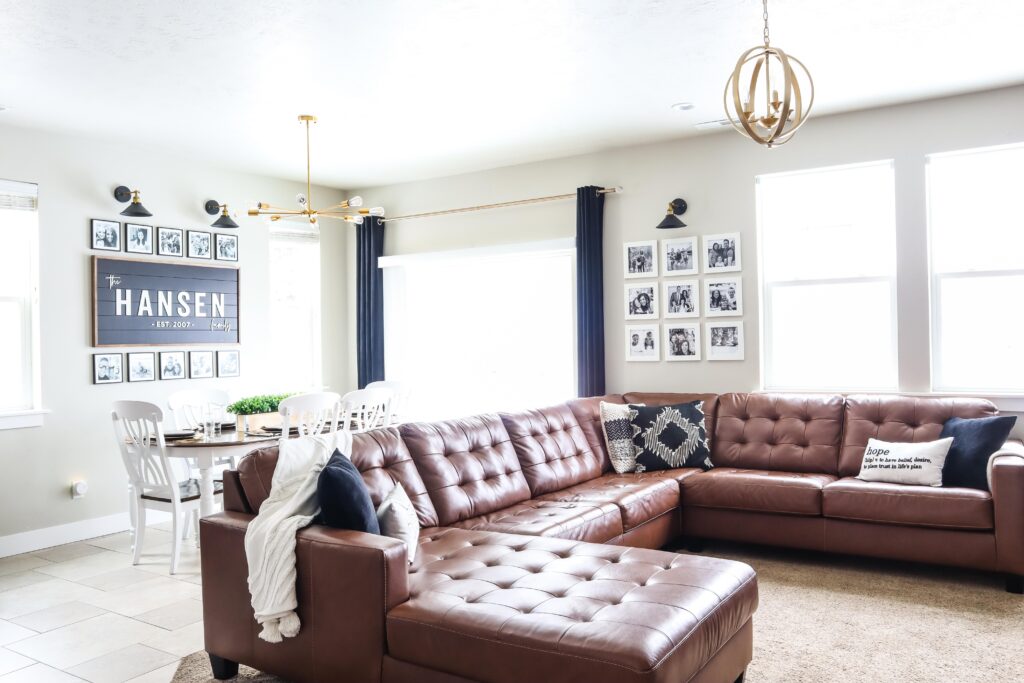 Don't forget to also clean throw pillows and blankets that may be on the couch or chairs, as these can also collect dirt and grime. Give them a wash if possible.
Check the space between cushions and behind the couch and clean those out as well. You might have more personal items hiding there than you knew possible! Check the floors under your furniture for clutter and vacuum all the nooks and crannies of your couches and chairs.
Cleaning your furniture often gets forgotten when speed cleaning before friends and family arrive, but it's a necessary step to getting a clutter-free, clean home!
7. Doors
Spend some time cleaning the doors in your home as well. You already got the doorknobs clean, so make sure you clean the rest of the door too! Wipe down the surface and use a magic eraser to remove any scuff marks.
Don't forget about the door frames too! Dust them off and clean any fingerprints or smudges with an all-purpose cleaner.
Along with the doors, make sure your windows and window sills are sparkling clean! These can easily be overlooked but can make a huge difference in brightening up the space.
8. Baseboards
These tend to collect dust and dirt, so make sure you give them a good wipe-down. Everyone knows to sweep and vacuum the floor, but we often overlook the baseboards. Cleaning your baseboards will make the entire room look cleaner and more put-together.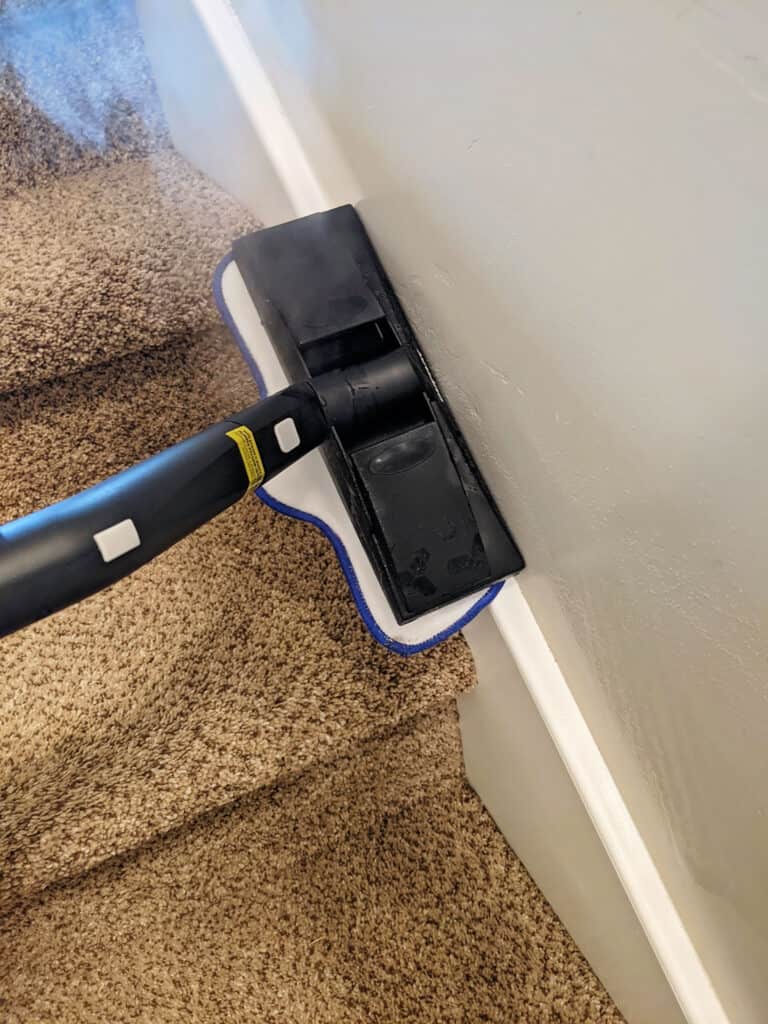 Don't forget to clean any outlets as well! These can also accumulate dust and grime, so give them a good wipe with an all-purpose cleaner for a shiny finish.
I like to steam clean my baseboards while I am doing the walls. It makes it much easier to just do it at the same time.
9. Toilet Seats
When scrubbing down the bathroom, make sure to scrub down the toilet seat as well! The toilet seat can accumulate germs and bodily fluids, so give it a good scrub with disinfectant.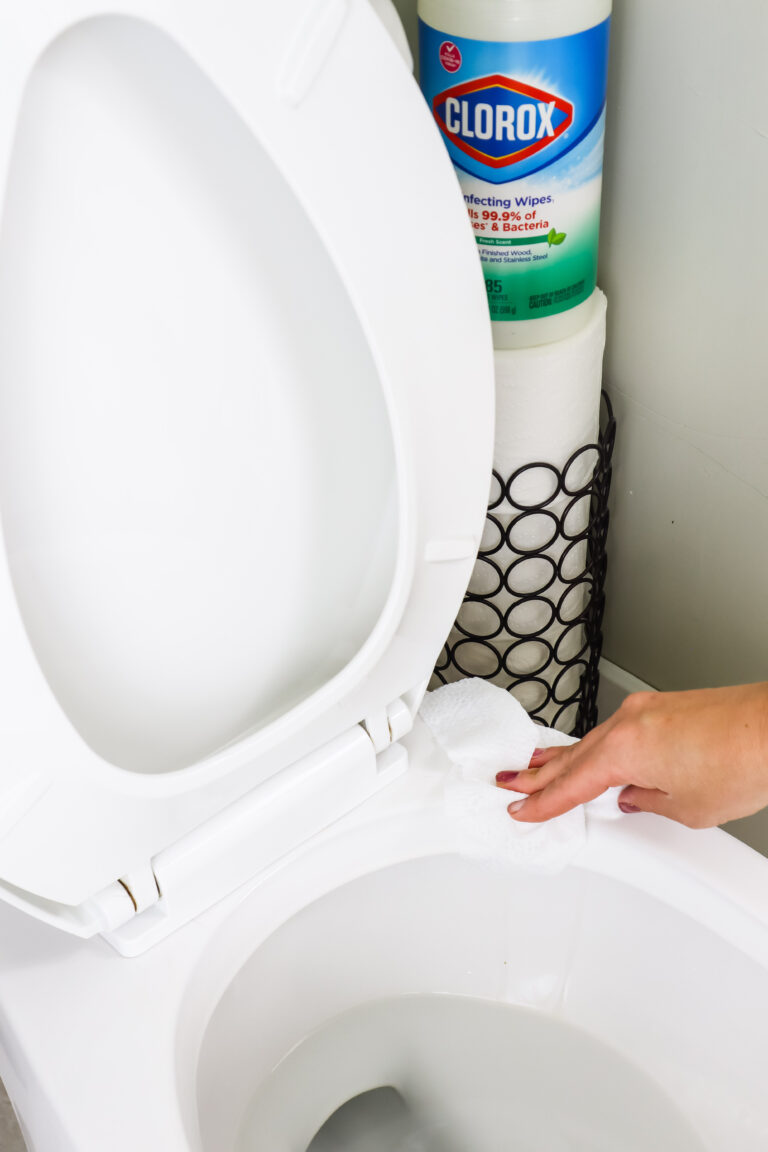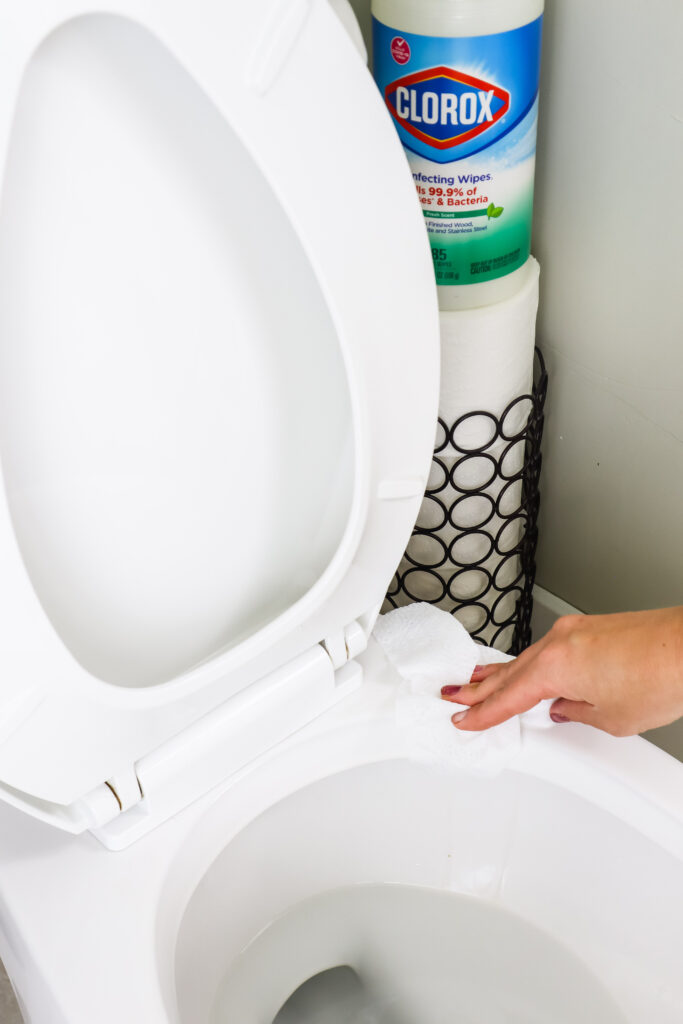 Your entire bathroom should get a good scrub, and most people remember to get the outside of the toilet. Make sure you also focus on the inside of the bowl, the toilet seat, and under the seat as well to get that sparkling bathroom for your guests. DON'T FORGET TO CLEAN THE TOILET LID HINGES!
My secret tip for getting every single area around the toilet clean is to use a UV flashlight! Simply turn off the bathroom lights and shine the UV flashlight on the toilet area and the urine will glow! It's gross but pretty satisfying to see.
10. Light Fixtures
The last place you don't want to forget to dust (even if you are speed cleaning) is your light fixtures! Those fixtures can easily get dusty and dirty.
Grab a damp cloth or dusting spray for a quick clean, and make sure to change any burnt out lightbulbs as well. You'll want to make sure the lights in your guest's room are spotless, but you might as well get the other rooms at the same time. Go room by room and quickly wipe down the fixtures – it won't take long but it'll make a huge difference.
11. Main Windows
Whether you realize it or not, your windows are dirty. Really dirty. And if you have kids, I'm sure you've got hand prints all over your sliding glass door too! But cleaning your windows can make a world of difference for your home. Not only does your home feel clean, but you can see beautiful views out the window!
If you're short on time, then clean the main windows of your home that guests will be most likely to see. I have an entire post with the best tips on how to clean your windows!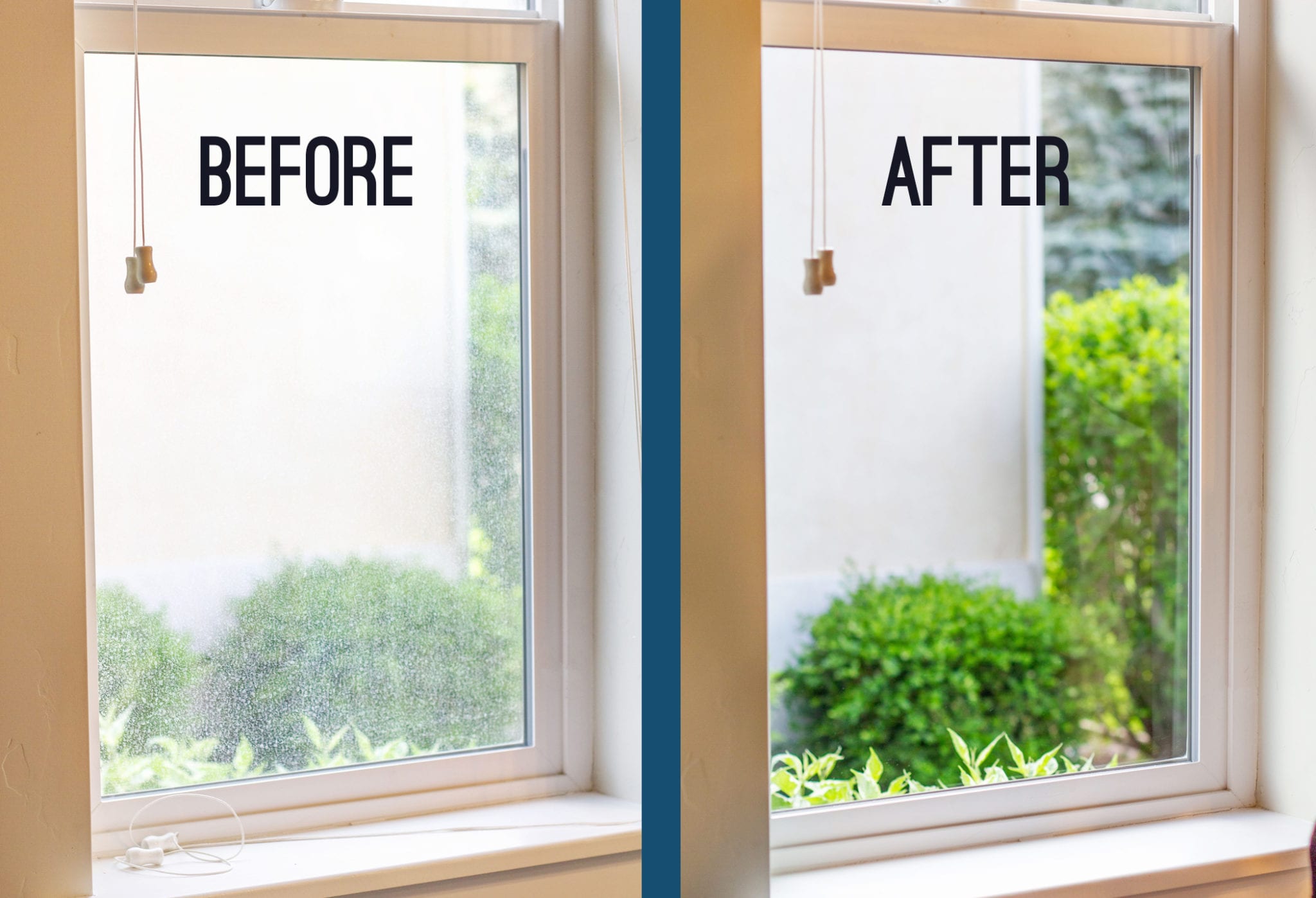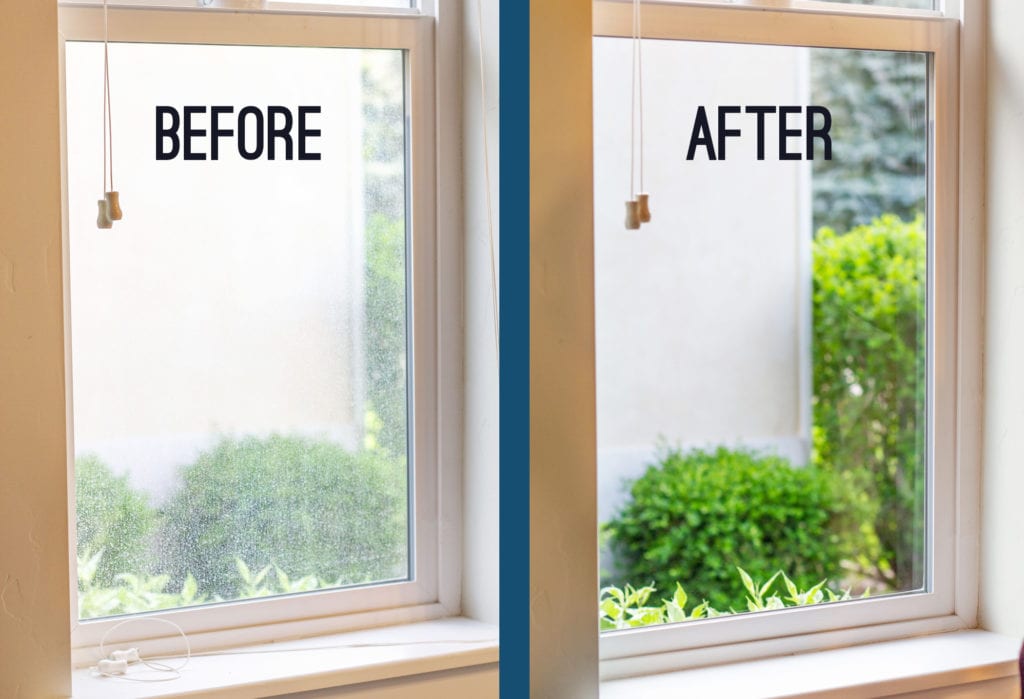 12. Linens Guests Will be Using
It's essential to remember to change out the linens that your guests will be using. If you are making a bed for them, make sure that you are using fresh sheets. The bedding that is pulled out of the linen closet…stinks. Unless it has recently been laundered, your guests aren't going to want to sleep with stale-smelling linens. Trust me… I've been there.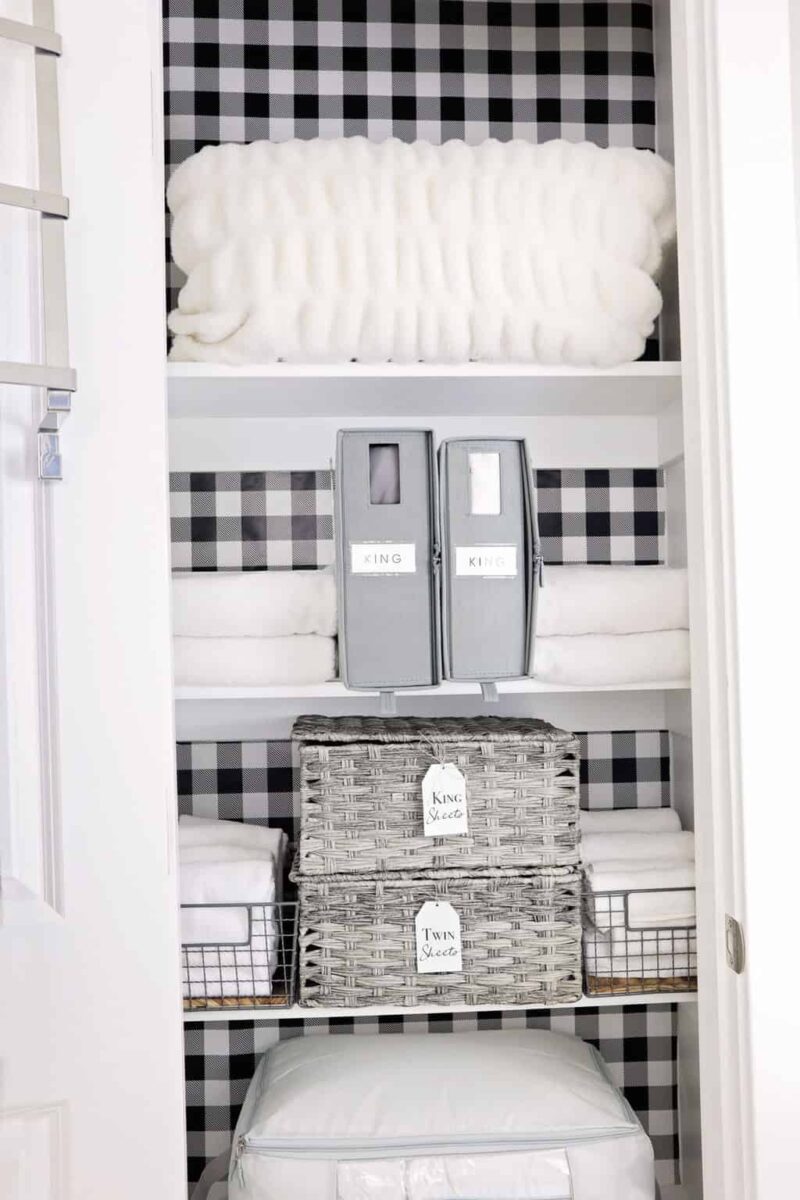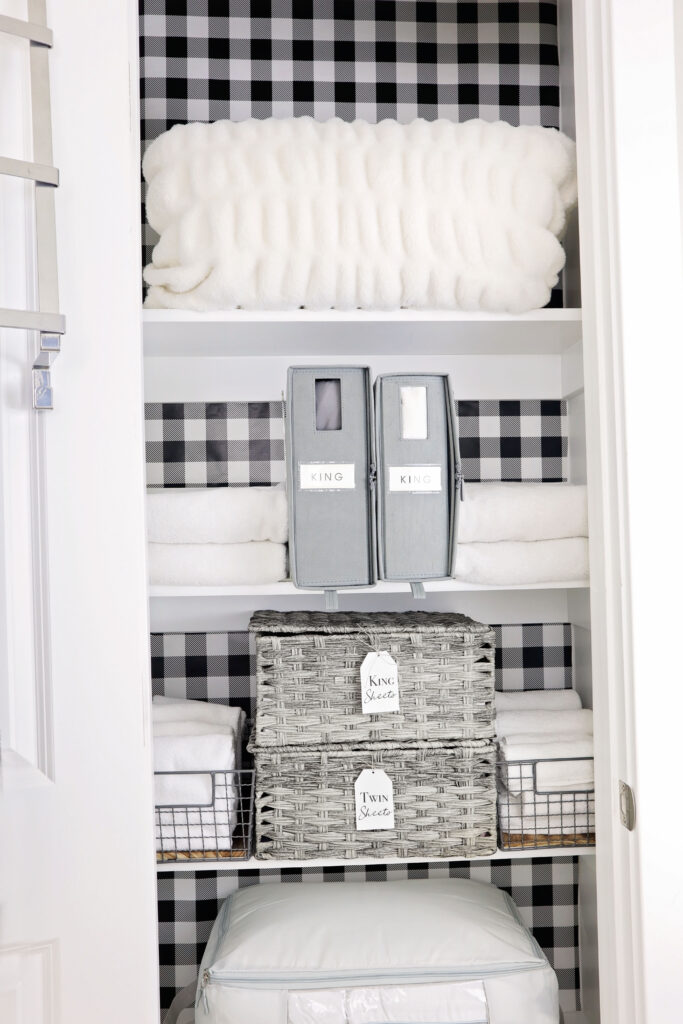 My best tip for keeping your linens smelling fresh is to keep a sachet in the linen closet. This is a life-changing hack that will save you from having to wash sheets that don't smell fresh. This is my favorite brand of sachets…they smell amazing!
13. Kitchen Dishcloths and Dishtowels
Have you ever gone to someone's house for dinner, assisted with the cleanup and about passed out because of how stinky the kitchen dishcloth is? I have!
Take time to wash all of your dishcloths and kitchen towels with vinegar or bleach to get rid of the moldy smell. When in doubt, just buy some new rags! These are my favorite ones from Walmart!
Now you've got your house ready!
Well, not quite. You'll definitely want to clean the obvious areas in your home. Deep clean the guest bathroom and any rooms your guests will sleep in. Vacuum the floors and remove clutter on the floor. Clean the toilets in all bathrooms and I'd even run the dishwasher so I don't have a pile of dirty dishes waiting.
Make sure your house is well-stocked with anything your friends and guests might need, like enough toilet paper, and putting fresh hand towels in the bathroom is a must.
Last Minute Touches
Just before everyone arrives, do a quick sweep of the entryway and grab any objects that might not belong there. Do any final touches like adding fresh flowers or making your house feel welcoming and cozy.
I hope these tips can help you save time as you prepare your home since you'll know exactly what to take care of! By taking care of these often-forgotten tasks, you'll ensure that everyone has a comfortable stay and that your guests leave happy!
Good luck with your holiday cleaning and hosting! Happy holidays!
Chocolate bar marzipan jujubes jelly-o carrot cake caramels. Tootsie roll cookie jujubes powder icing lemon drops. Pastry brownie topping oat cake chocolate cake jelly candy gingerbread tart.
No posts