26 Gift Ideas for the Clean Freak in Your Life
Do you know someone who loves to clean? Well, we've got the perfect gift ideas for them! Cleaning can be therapeutic for some people, and it's definitely a necessary evil. No one wants a dirty house, but not everyone enjoys cleaning. If you have someone in your life who loves to clean, then we've got the perfect gift ideas for them! Check out our list of 26 gifts that will make their cleaning experience easier and more fun!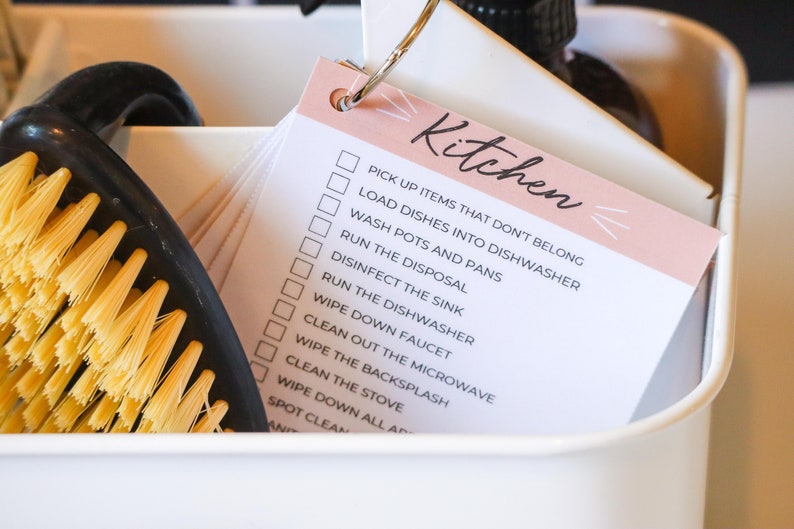 We'll go into detail about each of my suggestions, but as a brief overview about the producst that I am going to go over today, I've compiled an easy list of the best gifts for clean freaks for reference: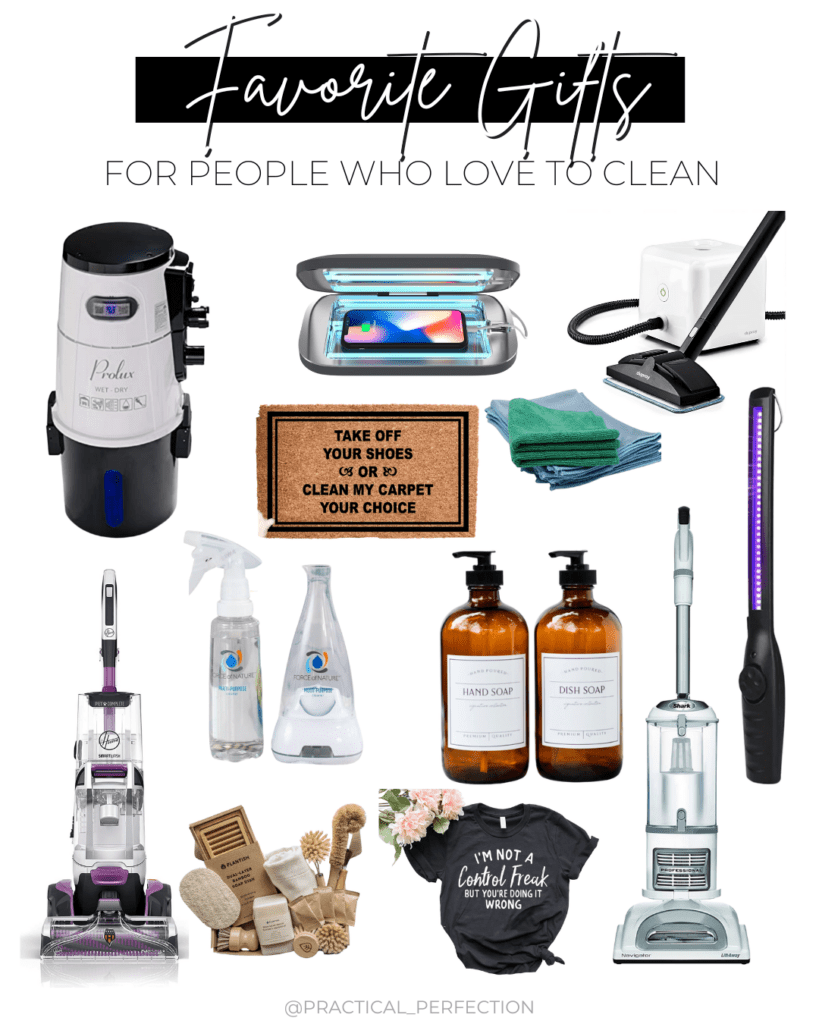 Hard Floor Steam Cleaner
This is hands down one of my personal favorite cleaning tools I own. This makes mopping my floors super easy and painless. I've used this for about 7 years and I will never go without a steam mop ever again. This steam cleaner make me one happy clean freak!
One of my favorite thing about this cleaning tool is that it doesn't require you to use harsh chemicals, making it a great gift that won't require any additional purchases on their part. It's perfect for those weekly deep cleaning sessions.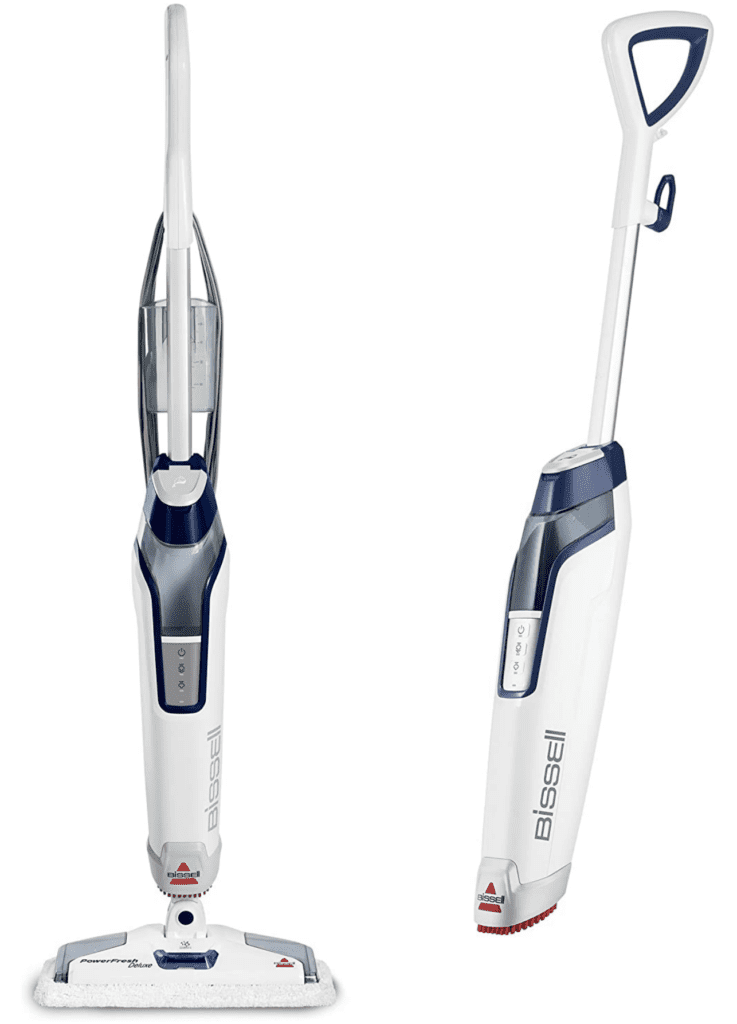 Dupray Steam Cleaner
This steam cleaner is amazing for cleaning tons of other areas than just your floor (but it does that, too). I use this exact steam cleaner to clean walls, baseboards, grout, kitchen appliances, you name it! Trust me, this article will tell you 45 Ways to Use a Steam Cleaner to clean your home. Every clean freak needs a steam cleaner to make cleaning easier and more fun!
It is great for cleaning hard surfaces and the long hose makes it really easy to clean in hard to reach places. The steam is excellent for destroying those nasty germs that lurk all over the house.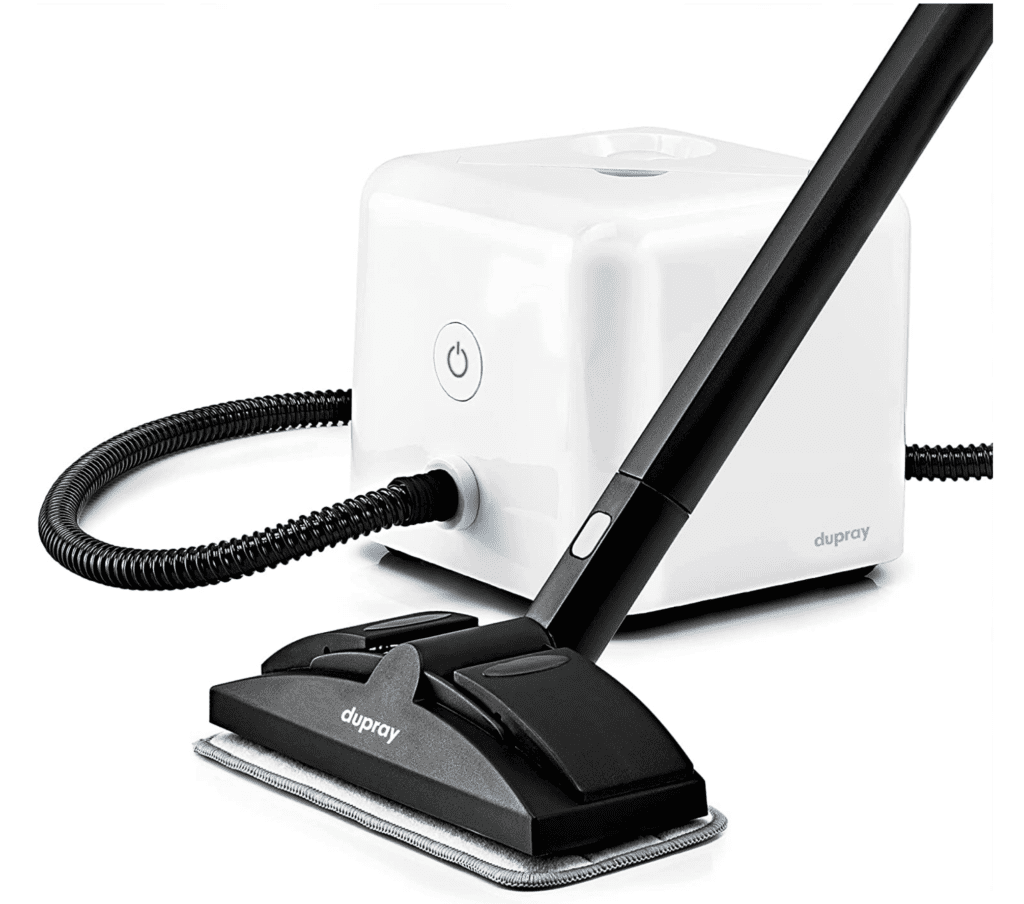 Cleaning Cards and Checklists Your Neat Freak Will Love
This is a shameless plug for my awesome cleaning cards and cleaning checklists that I have over in my Etsy store. I've sold hundreds of these products and everyone absolutely LOVES them!
These are perfect for the organized person who wants to create a cleaning routine to help keep their house clean all year round.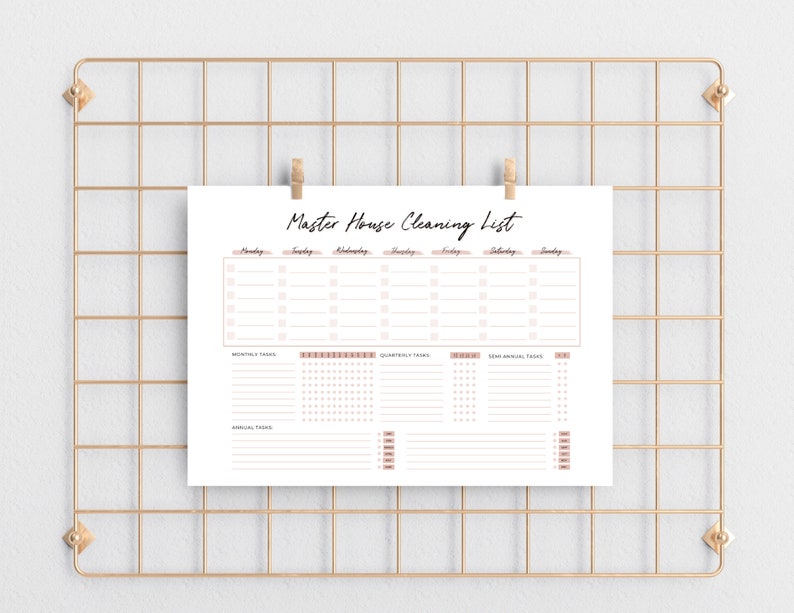 Force of Nature DIY Cleaner
Did you know that you can make your own SAFE cleaner at home that actually has the same cleaning power as BLEACH?! It's scientifically proven! (Check out their website to see the actual reports)
I wasn't so sure about it before I tried it but using the Force of Nature Cleaning System has allowed me to completely eliminate about 80% of the other cleaners that I used to use. It was an awesome way to feel good about the products that I was using in my home while also freeing up TONS of space that the other cleaners used to take up.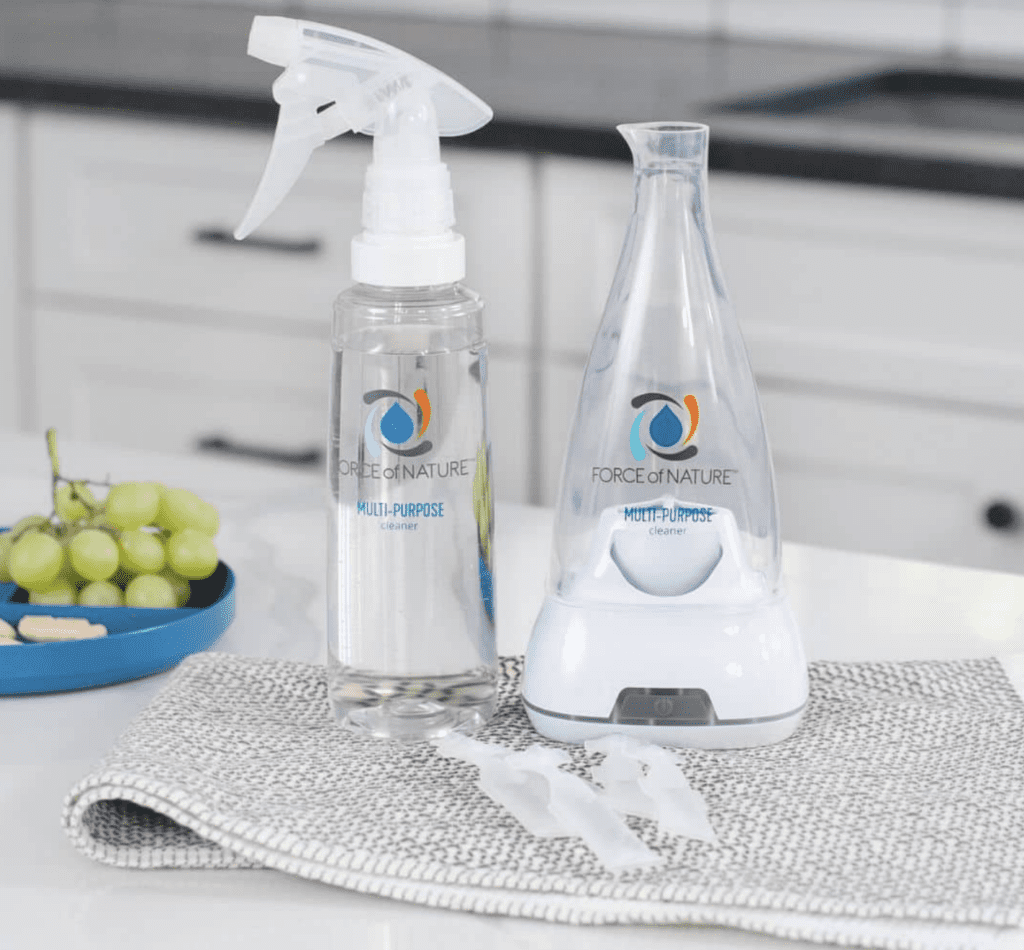 "Take Off Your Shoes" DoorMat
I love this doormat! Adding a bit of humor to the doormat turns this into a really fun gift for any clean freak. Your clean freak is going to love this!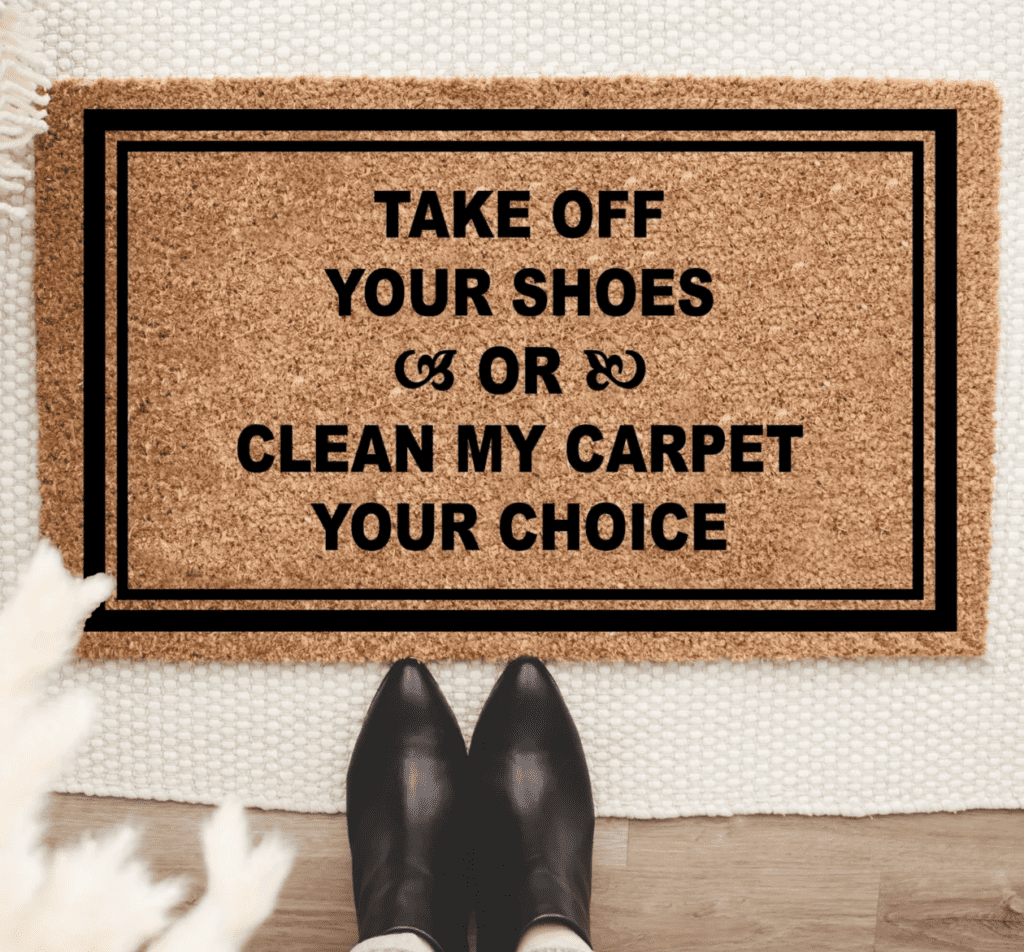 Phone Soap
If you've ever heard about the statistics about the number of germs on your phone, then you know why Phone Soap even exists. If you've never heard these statistics before, you need to! Your phone has MORE GERMS than a toilet seat! So you know that a neat freak would go crazy over a gift like this!
People forget to sanitize their phones so this cell phone sanitizer makes it easy to clean your phone without using cleaning products that could damage your phone.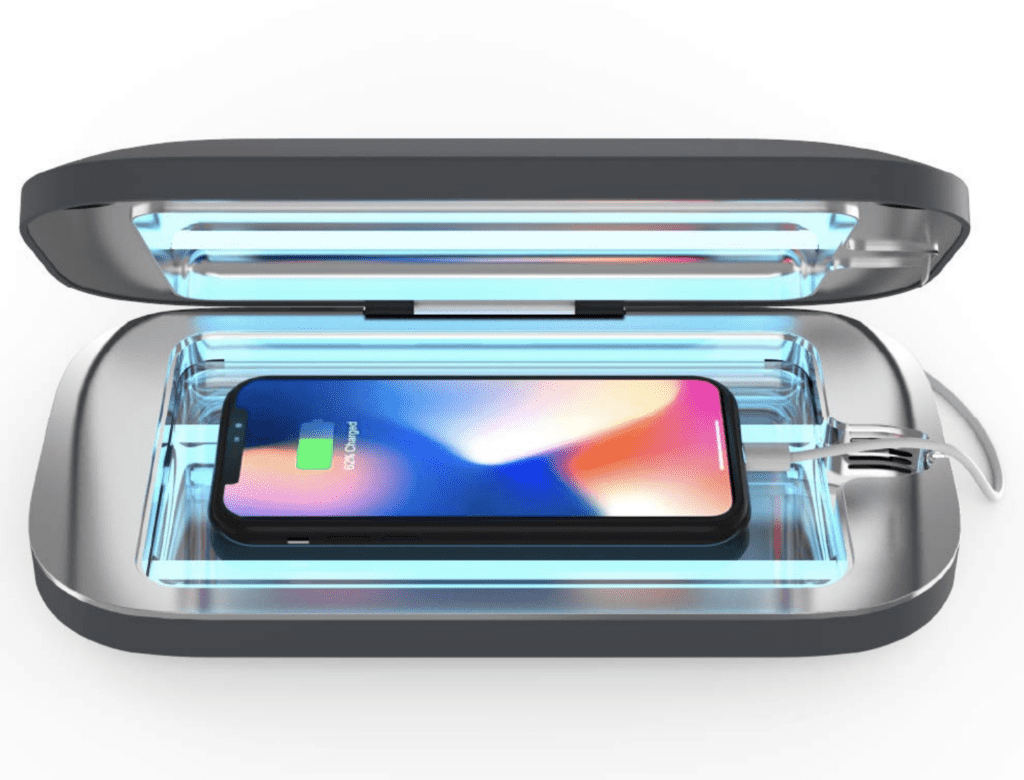 Eco-Friendly Cleaning Gift Set
This is such a beautiful set of cleaning supplies! Any person who loves to clean would be thrilled to get this set. You could even create a beautiful for your recipient that they are sure to love!
This is the perfect gift set for your neat freak friend. The natural look of the dish brush, cleaning brush, natural towels, and other items make for a healthy home and may even help your neat friend love cleaning even more.
Hoover Smart Wash Carpet Cleaner
I absolutely love my Hoover SmartWash Carpet Cleaner! I love that I can easily pull it out and clean my carpets whenever I want without calling in the professionals. It's especially great for if you have kids or pets…because heaven knows that they make so many messes!
This carpet cleaner is extremely easy to use, and it even has a heating element to help get stubborn stains out faster!
A carpet cleaner is perfect for even the cleanest person because the cleaner gives off a sweet scent that makes their home smell even better than it probably already does. It will be easier to keep their home clean when they can regularly clean the carpets as needed.


UV Light Wand
Have you ever shined a UV light around your toilet area? Well if you haven't you need to! Shine this UV wand light around the toilet to see germs and body fluids actually glow. Seriously! This is how I teach my boys to clean up their urine all around the toilet! This is a handy tool that makes cleaning strangely satisfying.
This strange, but satisfying gift for the neat freak in your life will help them be able to see (and get rid of) the harmful germs that lurk around their house.
This video will show you all of the body fluids and bacteria that are all around your house. The ultraviolet light takes cleaning to the next level but you can't clean what you can't see!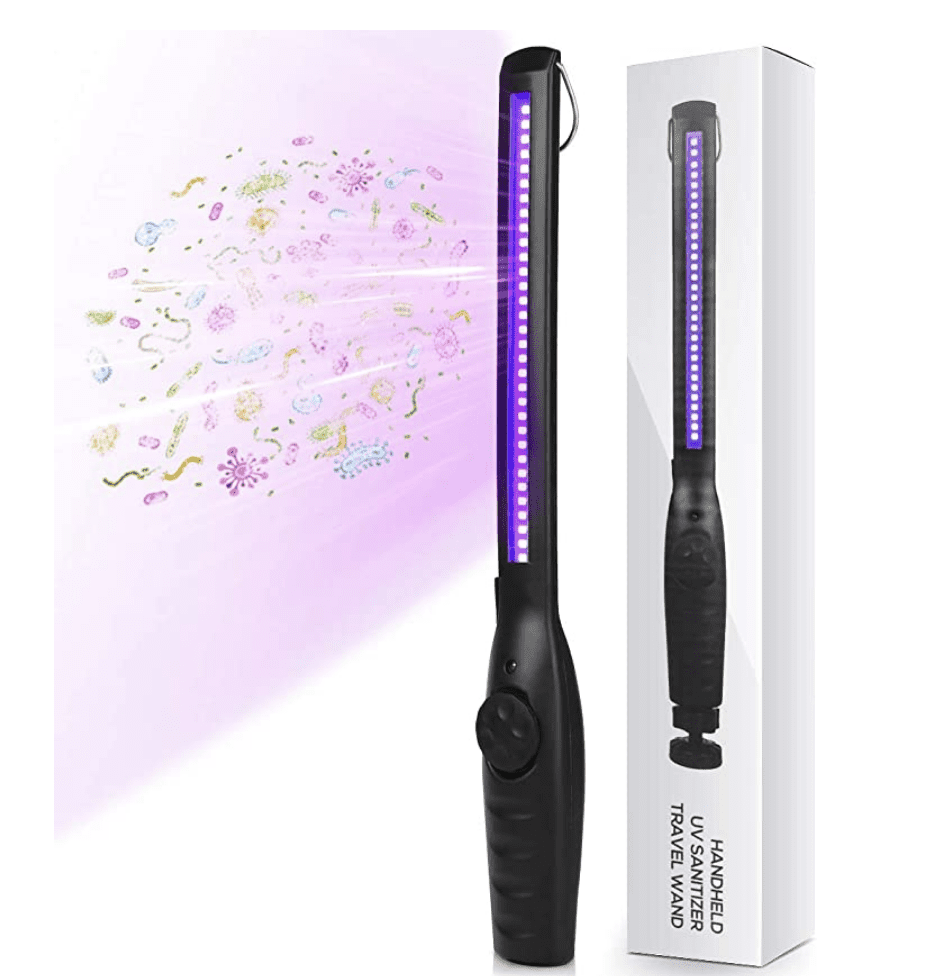 Broom and Dustpan Set
This isn't your average broom and dustpan set! I love how they snap together, how you can easily sweep dust into the dustpan without having to bend down, and how the claws comb out the hair.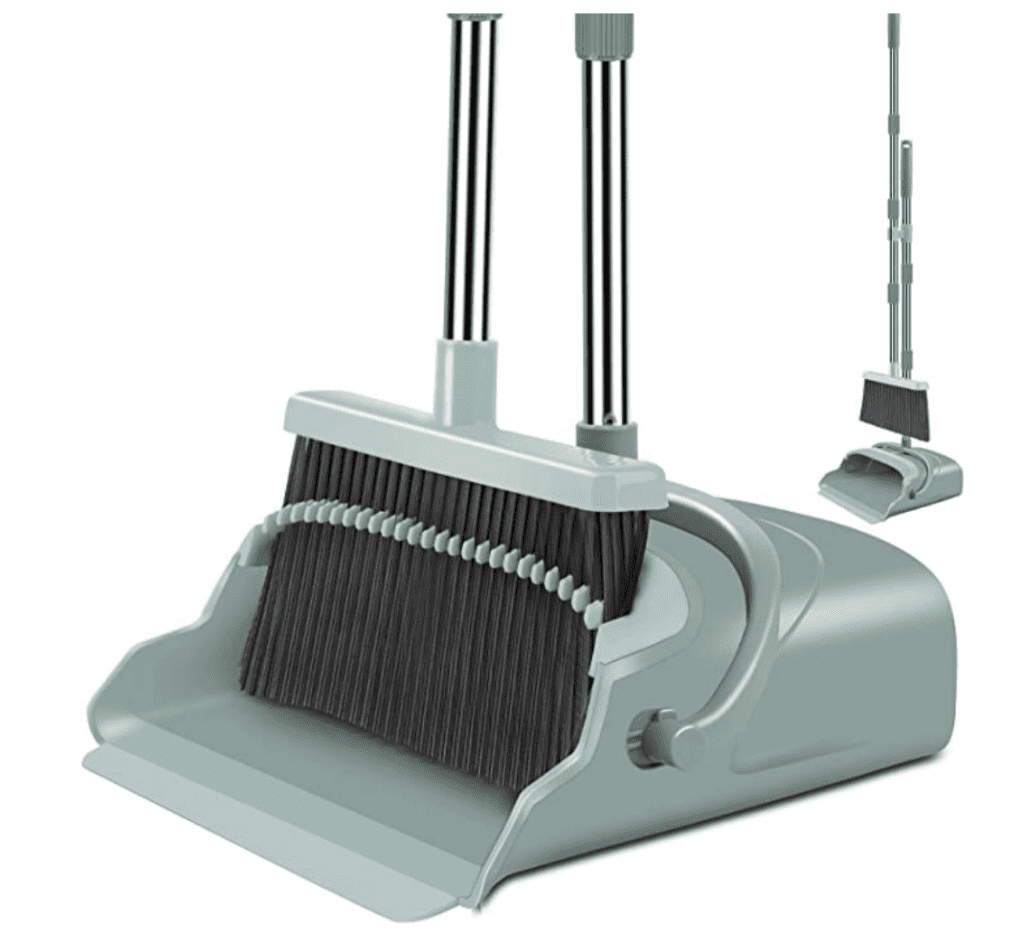 Control Freak Tee
Most clean freaks are the way they are because they love to be right, and they love to be in control. So this Control Freak shirt is PERFECT for them! You'll both get a good laugh!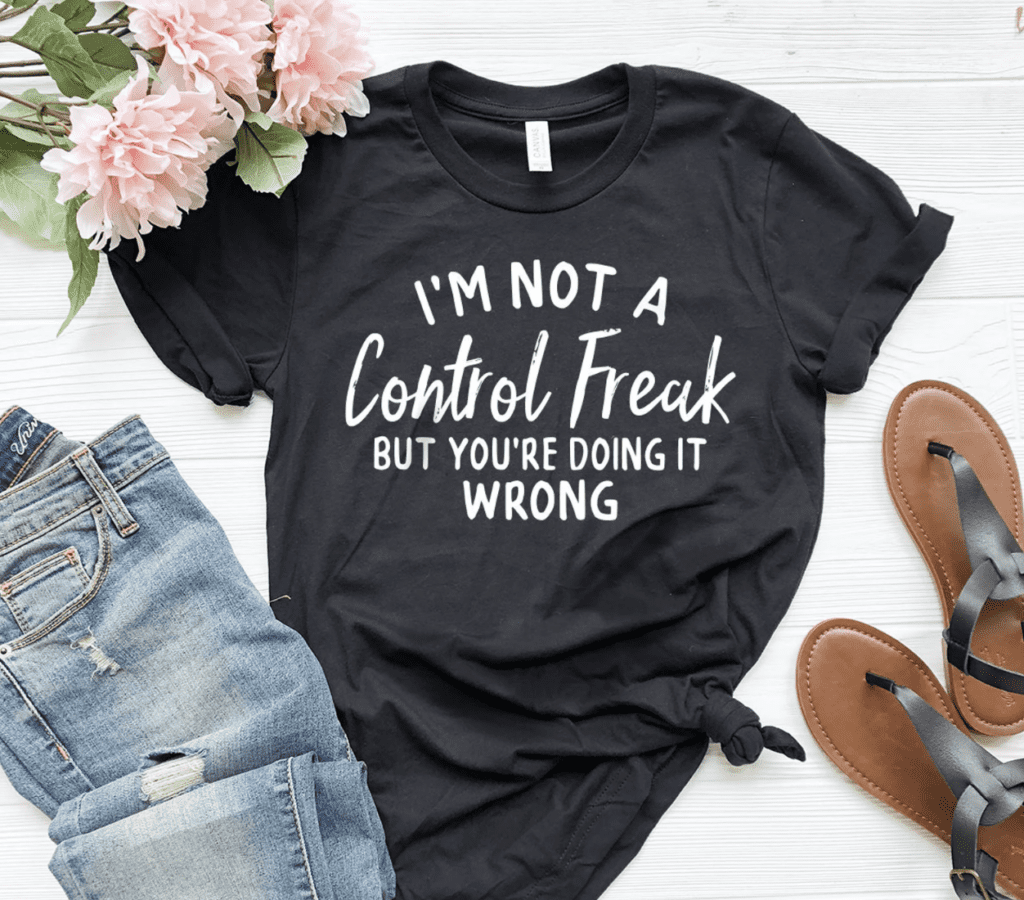 Rubbermaid Battery Powered Scrubber
This little Battery Powered Scrubber has rave reviews on Amazon and it really cuts down your cleaning time! I love how it gets into the cracks of grout…making it perfect for grout or even the shower! Perfect for the Clean Freak who loves a clean home but is low on time.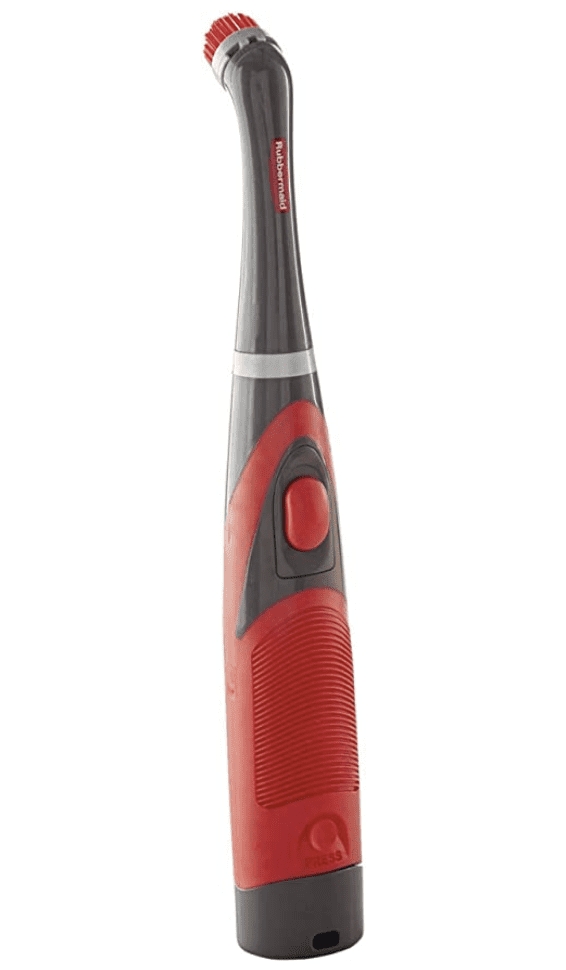 Microfiber Glass Cleaning Rags
I'm pretty passionate about these rags. I've used them for years and I highly recommend them. I love how they work exactly like the Norwex rags but they are at a fraction of the cost. I love how you don't need to use any sort of cleaner so that has saved me money over the years!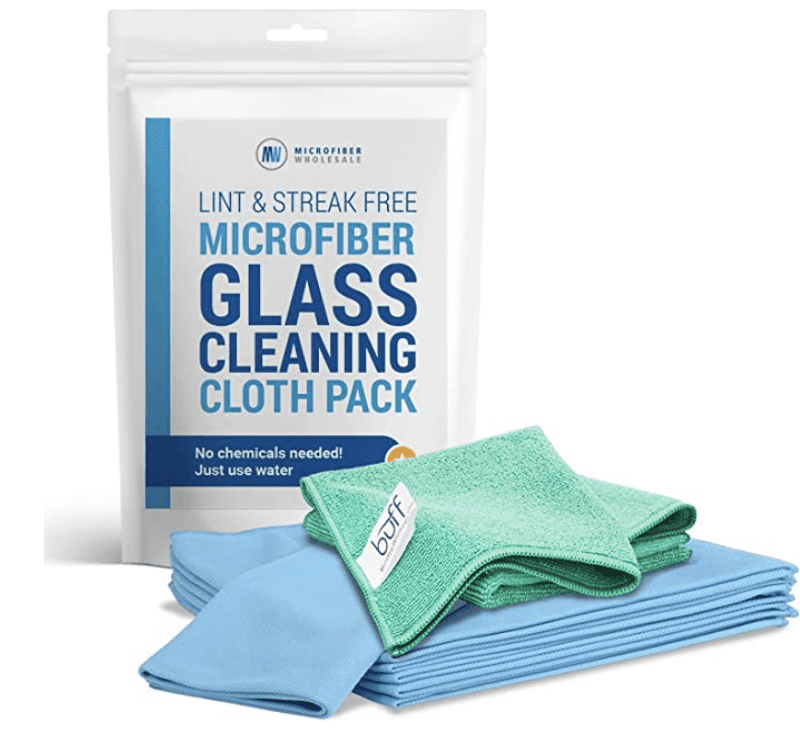 Glass Spray Bottles
There is just something special about glass cleaning bottles. It gives an elevated feeling to your cleaning supplies and really helps to motivate you to clean! I love the option for the DIY labels that you can edit to say whatever you want. I also love the option to buy the labels and the bottles together, finished! These would look darling ina cleaning caddy as a gift!
Another great thing about these glass spray bottles is that your favorite neat freak can use their own recipe for their cleaning products. Many people like to mix essential oils with other ingredients such as vinegar to create their own all purpose cleaner.
This is a particularly thoughtful gift for neat freaks who are really conscious of the harmful cleaning products that they use in their home.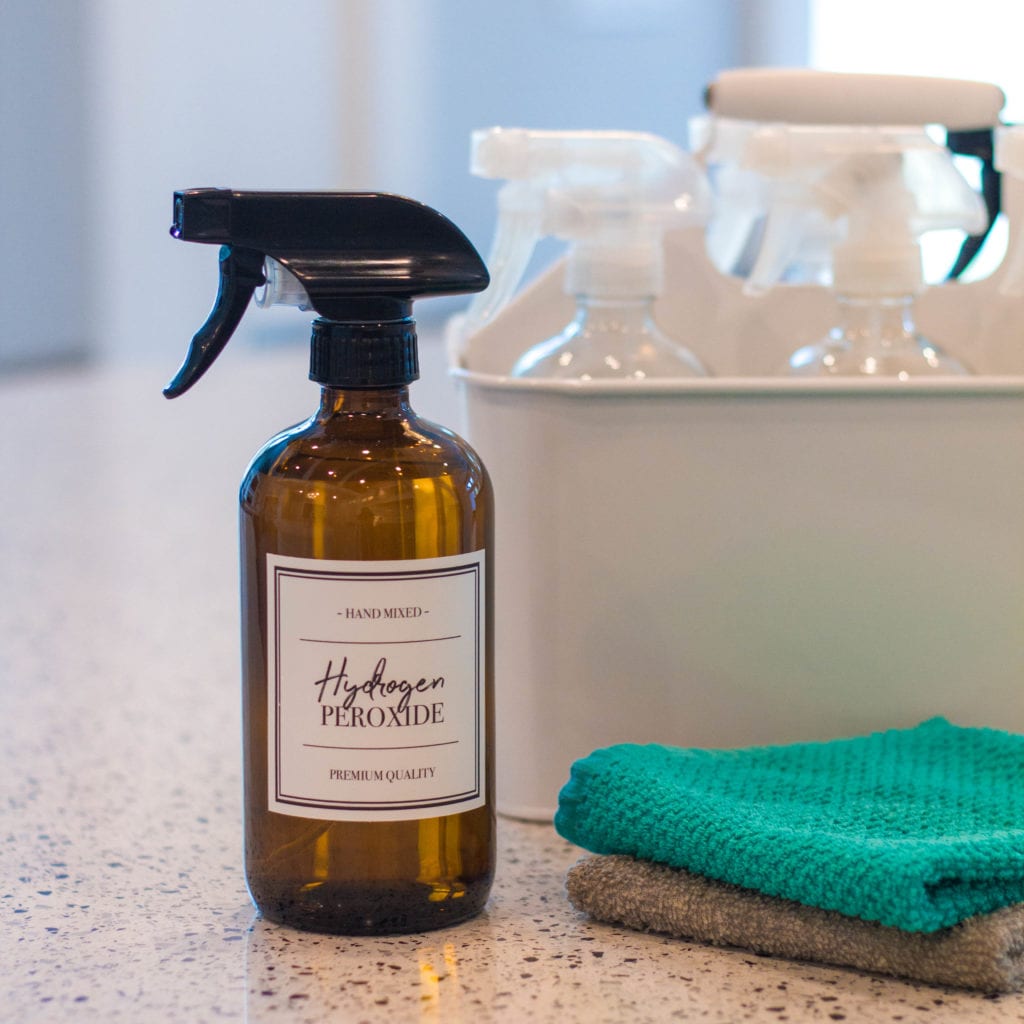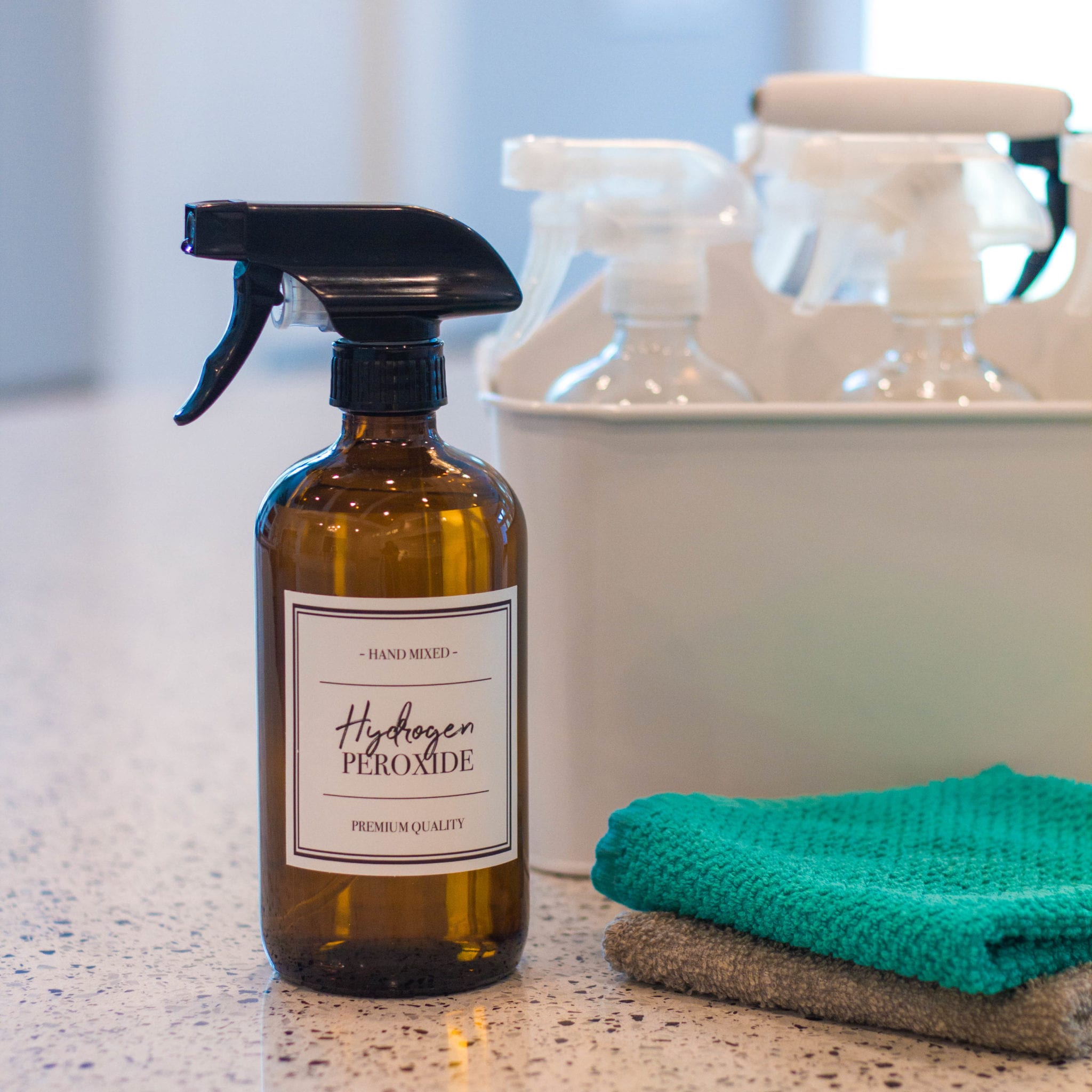 Battery Powered Stick Vacuum
I own this vacuum and I absolutely love it! I just couldn't choke down the price tag for a Dyson so I took a chance on this Black and Decker Stick vacuum. I've been thrilled with how well it vacuums everything up!
I use my stick vacuum probably twice a day on my hard floors because dirty floors really stress me out. So this will really help your favorite neat freak keep on top of messes before they get overwhelming.
This stick vacuum is significantly faster than a standard broom and dustpan option. You can use it all around the house, from the kitchen to the bathroom! The best part is that it is a lightweight vacuum cleaner that even kids can use.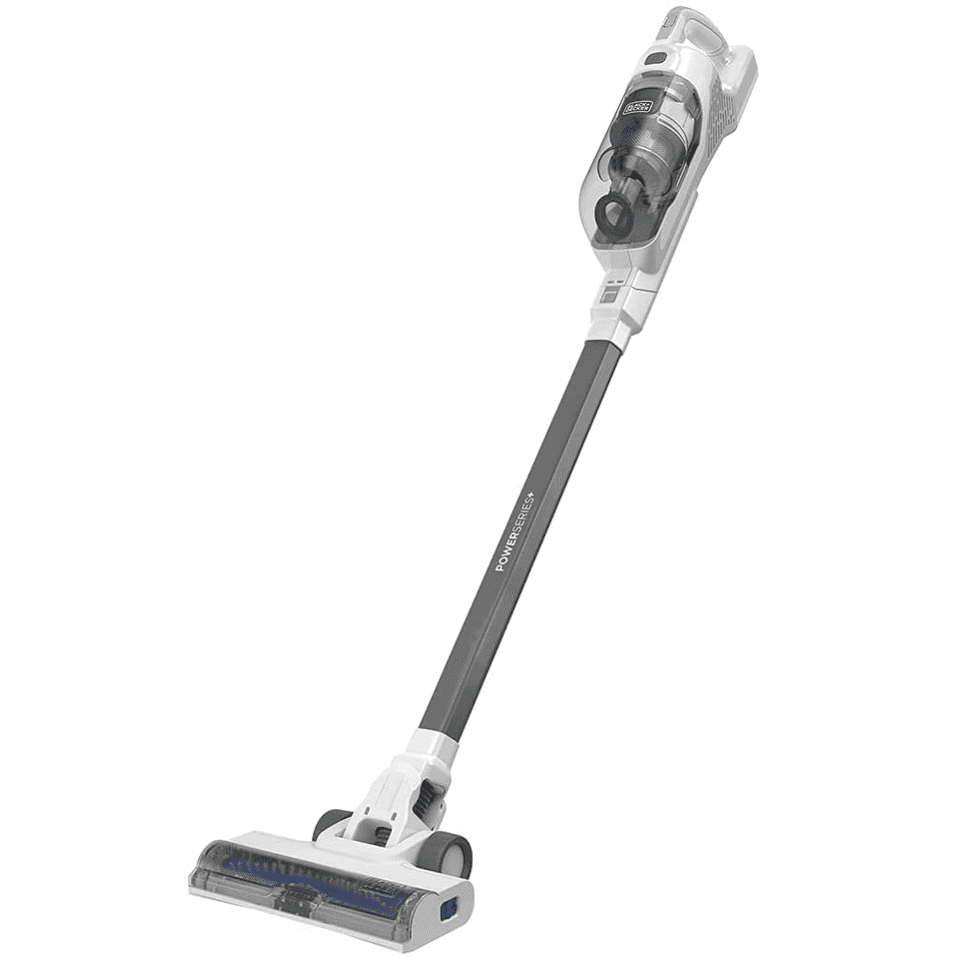 Dish Soap and Hand Soap Bottles
There is more to a neat freak than just having a clean home. It's also about having a home that looks beautiful. The best part is that there are some pretty amazing products out there that accomplish both.
These hand soap and dish soap bottles make great gifts and they look beautiful by any kitchen sink. It gives an elevated look to an otherwise basic item. Any neat freak would love these high-end glass bottles paired with a sink caddy dish on their kitchen counter.