How to Create an Organized Christmas Gift List
Christmas is just around the corner, and that means it's time to start thinking about what gifts you want to buy for your friends and family! It can be a very stressful time, especially if you're trying to remember everyone you need to get a gift for! Sometimes it might feel impossible to keep track of everything on your Christmas gift list. That's why I'm here to help you out!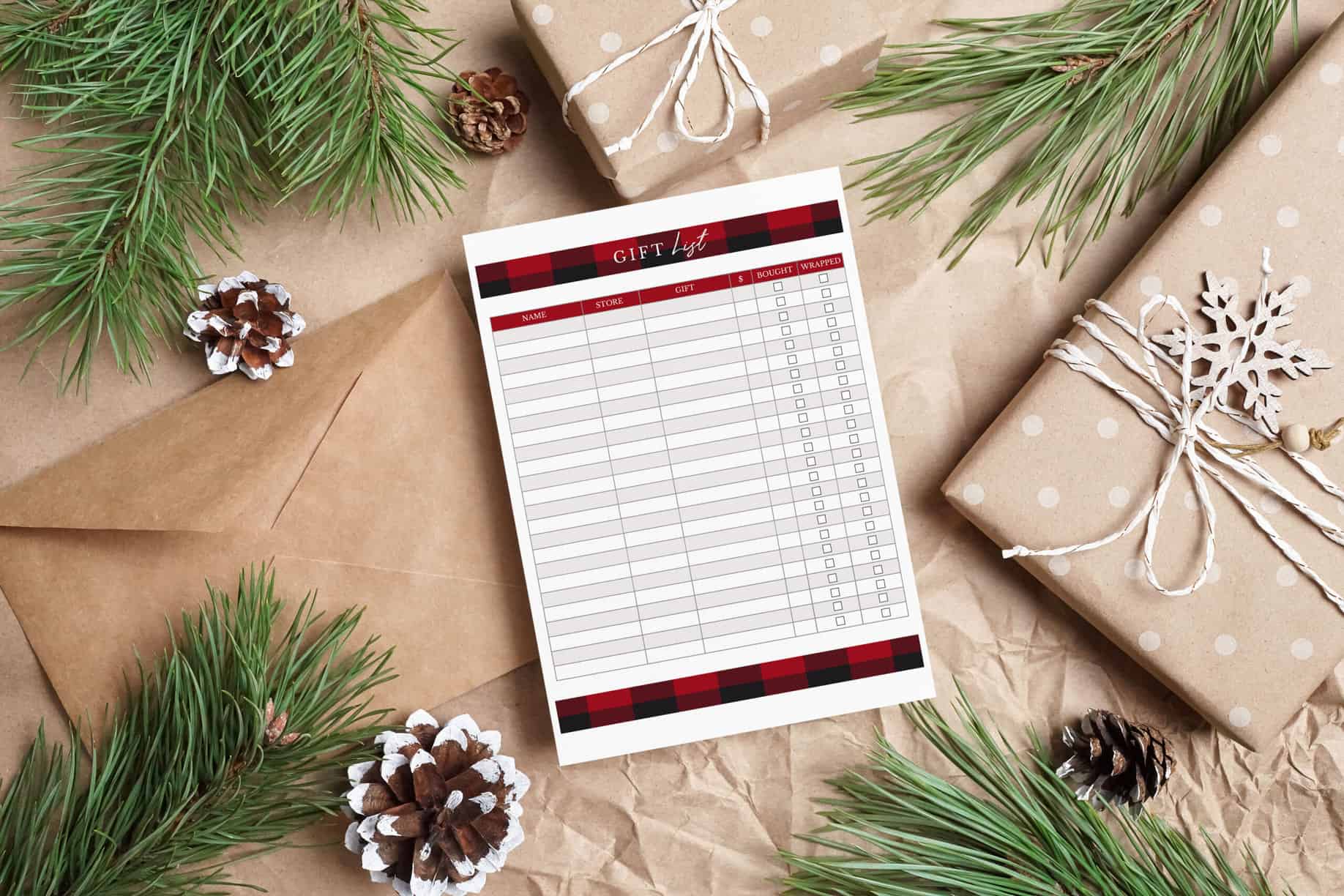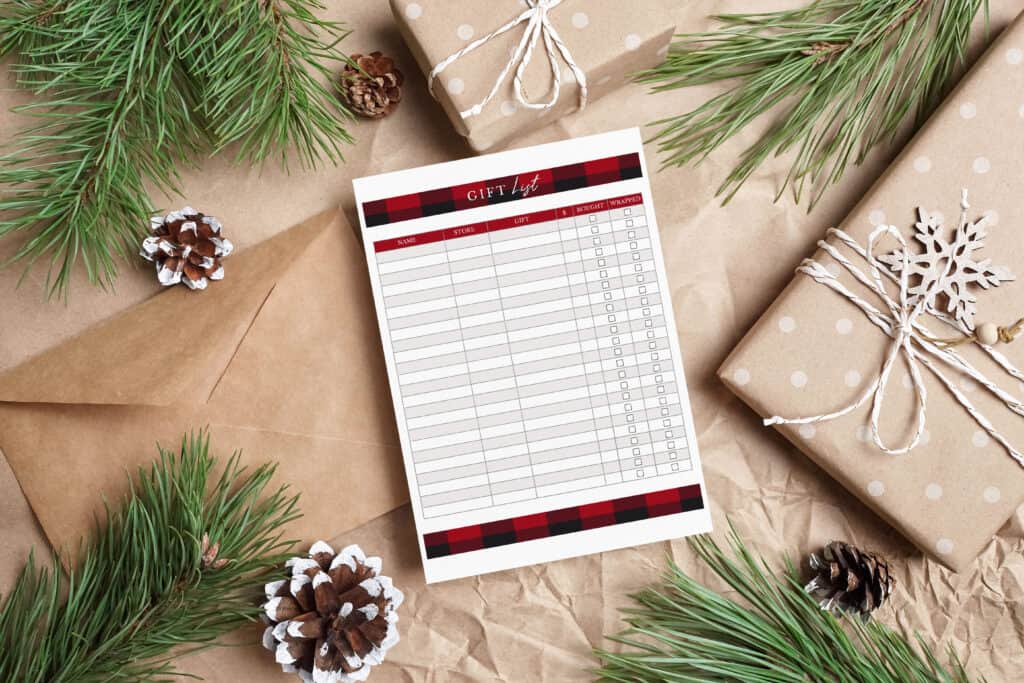 This year, let's get organized with Christmas gift shopping. In this blog post, I will teach you how to create an organized Christmas gift list. Whether you use a planner or an app on your phone, following these tips will help make sure you don't forget anyone on your list!
How to Create a Christmas Gift List
Creating a gift list for Christmas shopping is helpful because it allows you to see who you need to buy for and what gifts you have already purchased.
Keeping an organized list for your holiday shopping will also help you stay within a budget. It's easy to spend a lot on holiday gifts when you're not tracking what gifts you're getting for everyone and how much money you've spent on your holiday shopping.
Organizing your Christmas shopping will help make your gift-giving experience a lot less stressful. Here are some tips on how to create an organized gift list.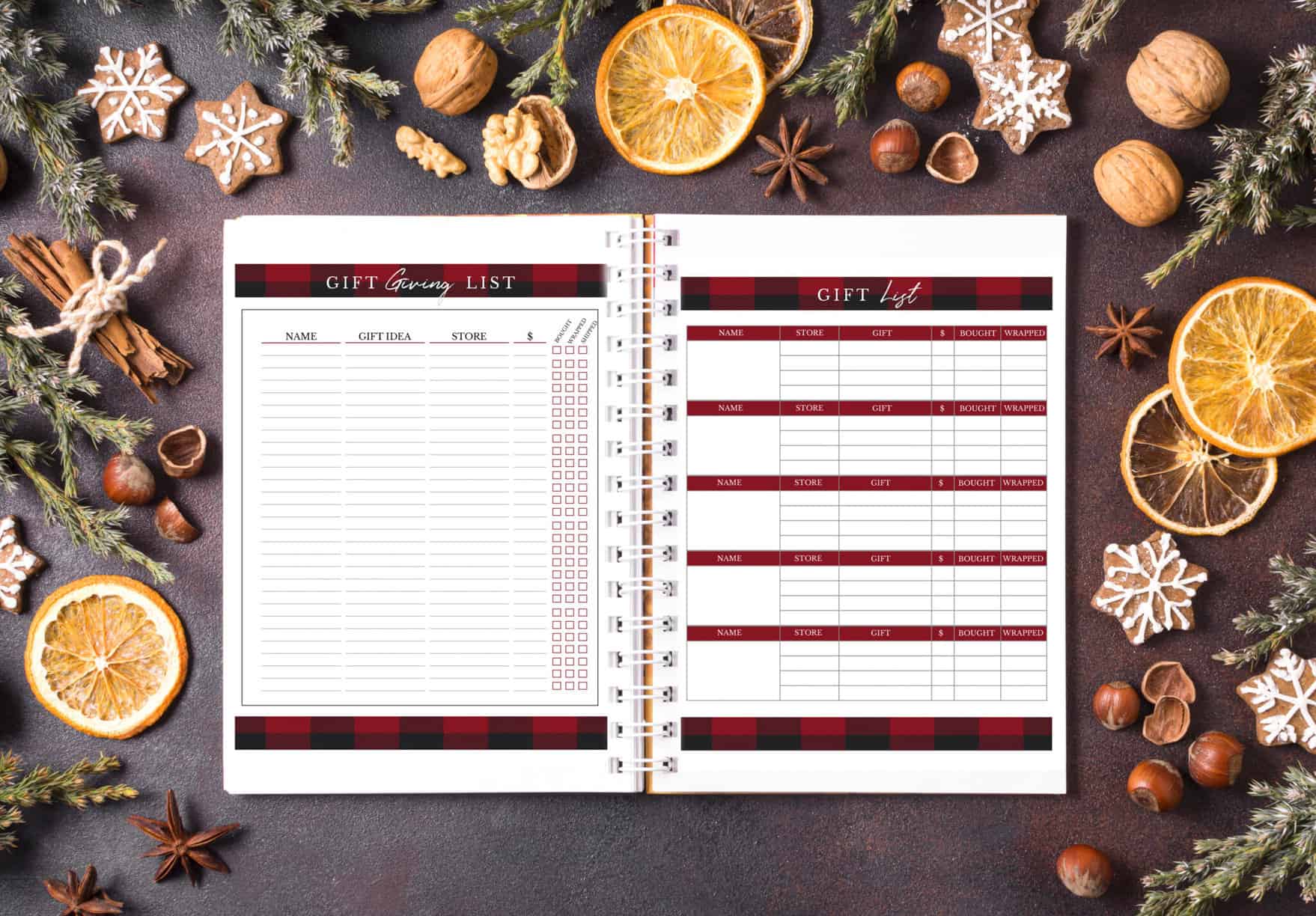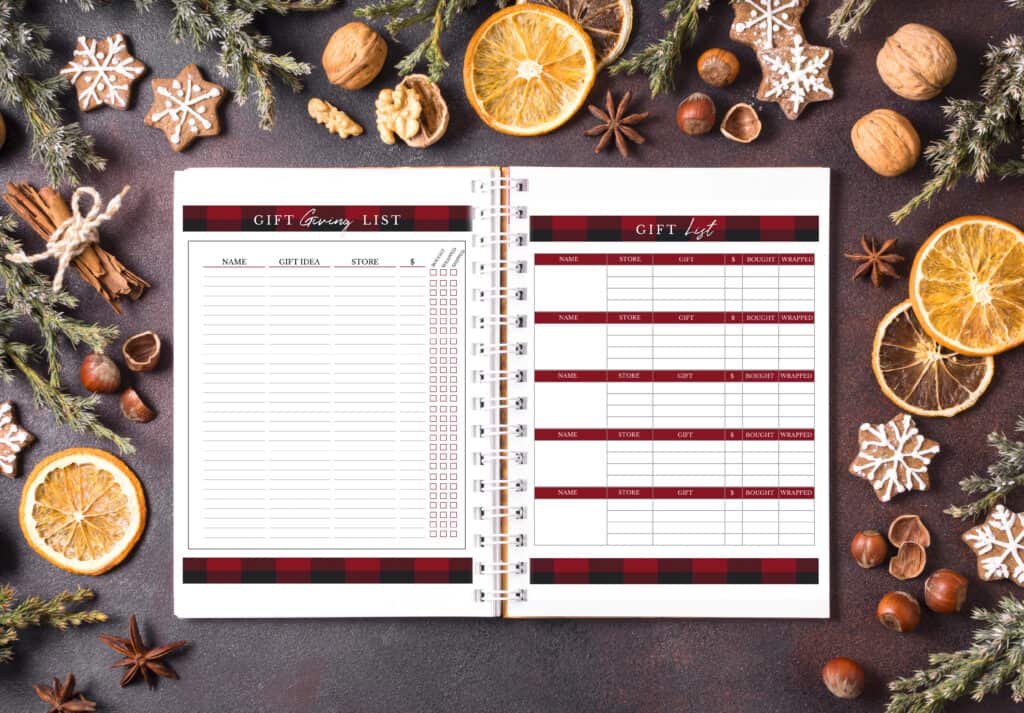 Write down all gift recipients' names.
Start by writing down all the people you want to buy presents for, including family members, friends, coworkers, etc.
Does your immediate family only buy presents for one family member or do you need a gift for each sibling, your mom, dad, grandparents, etc.? Do you have a friend or two that you like to get gifts for? Write down every single person you'll be buying gifts for, even down to the neighbors you might just drop off treats to.
Writing down each gift recipient you'll be including in your Christmas shopping or holiday gift-giving will make the next steps easier! So take some time to make sure you've added everyone to your list that you'll be shopping for (or even baking for).
Gift Guides for Unique Gifts they'll love!
Make a budget for Christmas gifts.
This next step is super important – you need to make a budget for your holiday shopping. Making a budget is a necessary step in this process because it'll help prevent overspending.
Decide how much you want to spend on each person and add it next to their name on your list. This will make sure you stick to the budget and don't go overboard.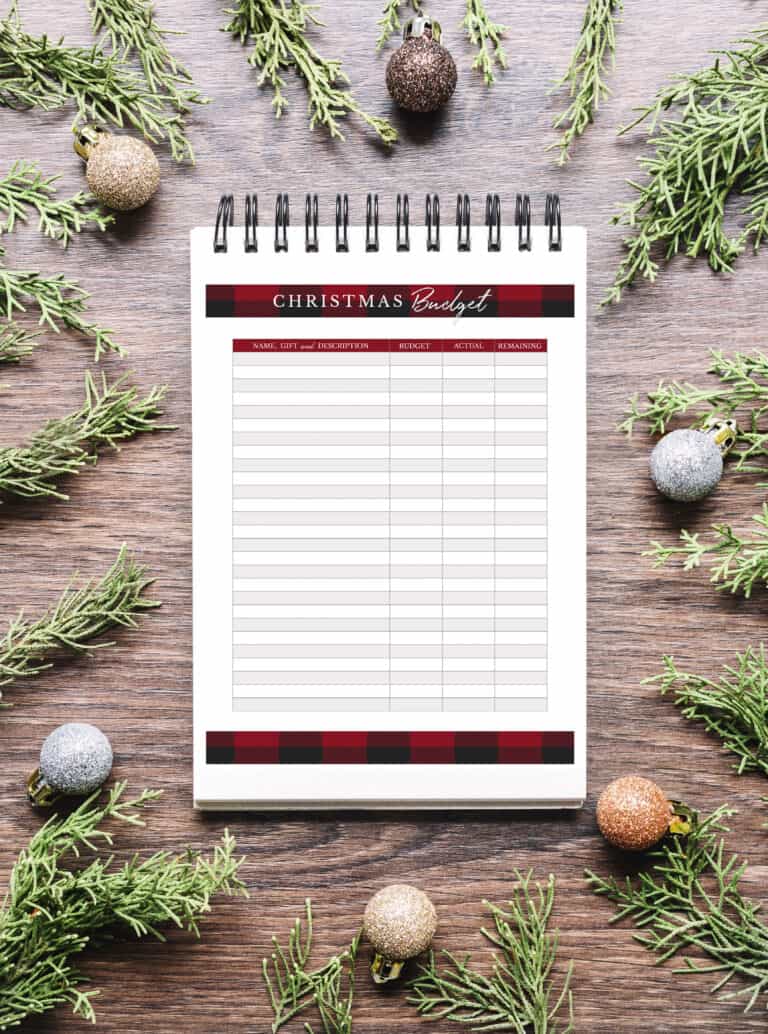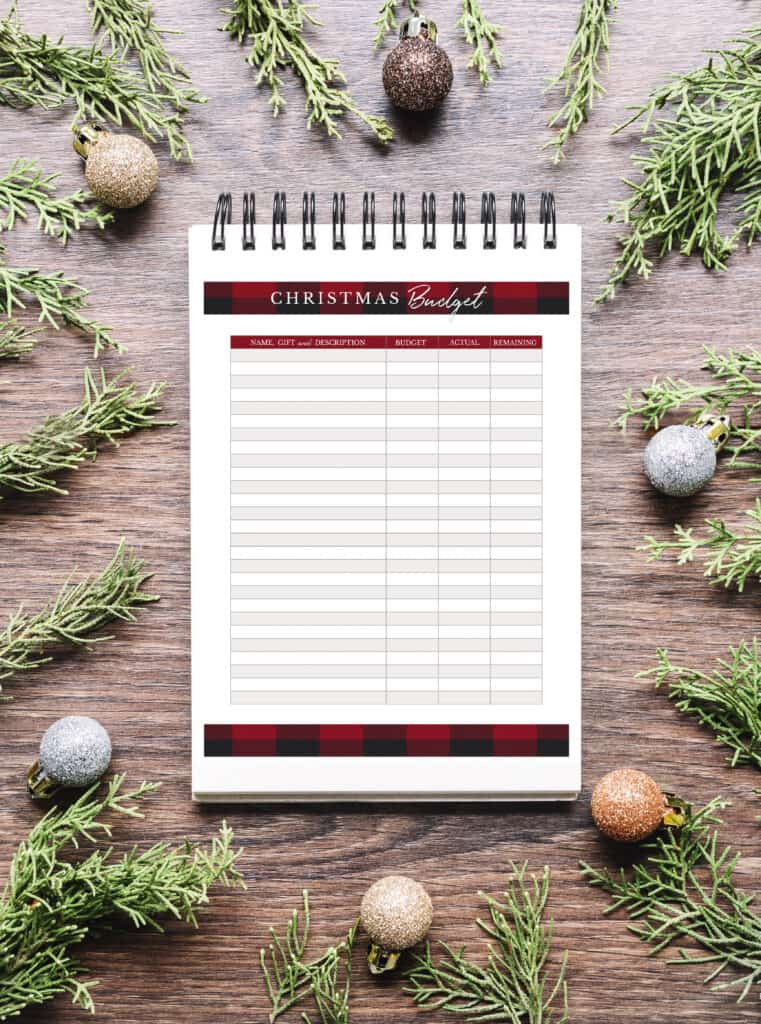 You can split it up by recipient (like how much money you'll be spending on each person) or you can just have an overall amount of money that you don't want to surpass. I prefer splitting it by recipient since I'll be spending more on a family member than on a neighbor, but figure out what works for you!
Brainstorm great gift ideas.
Next, brainstorm gift ideas for each person. This part can be stressful, but looking up blog posts with lists of great gift ideas can be helpful. You can also check stores for gift ideas or use gift lists (if they've given you one) to find something within your budget.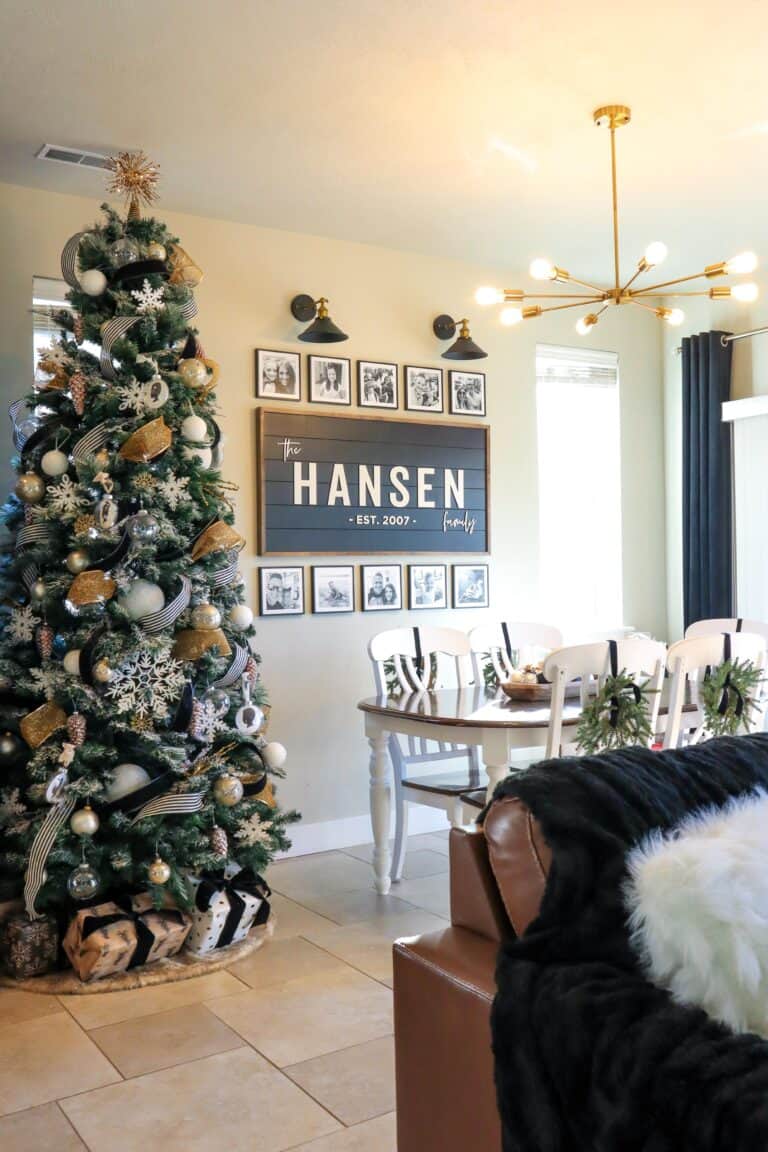 I like keeping a list throughout the year of things my family or friends have told me they would like or need – even if they are just passing comments – and then using those as great ideas for gifts. If you haven't been doing that this year yet, that's fine – just keep it in mind for next year!
Write down all your great ideas next to the names of your recipients and then look for the best deals or decide which you think they'd like best.
Go Christmas shopping!
Once you've decided on the perfect gift, it's time for holiday shopping! Keep track of what you've purchased on your list, noting where you bought it from and how much it cost. This will come in handy later if you need to return or exchange gifts.
Make sure to cross off each item on your Christmas list as you buy it so there's no confusion about what still needs to be purchased.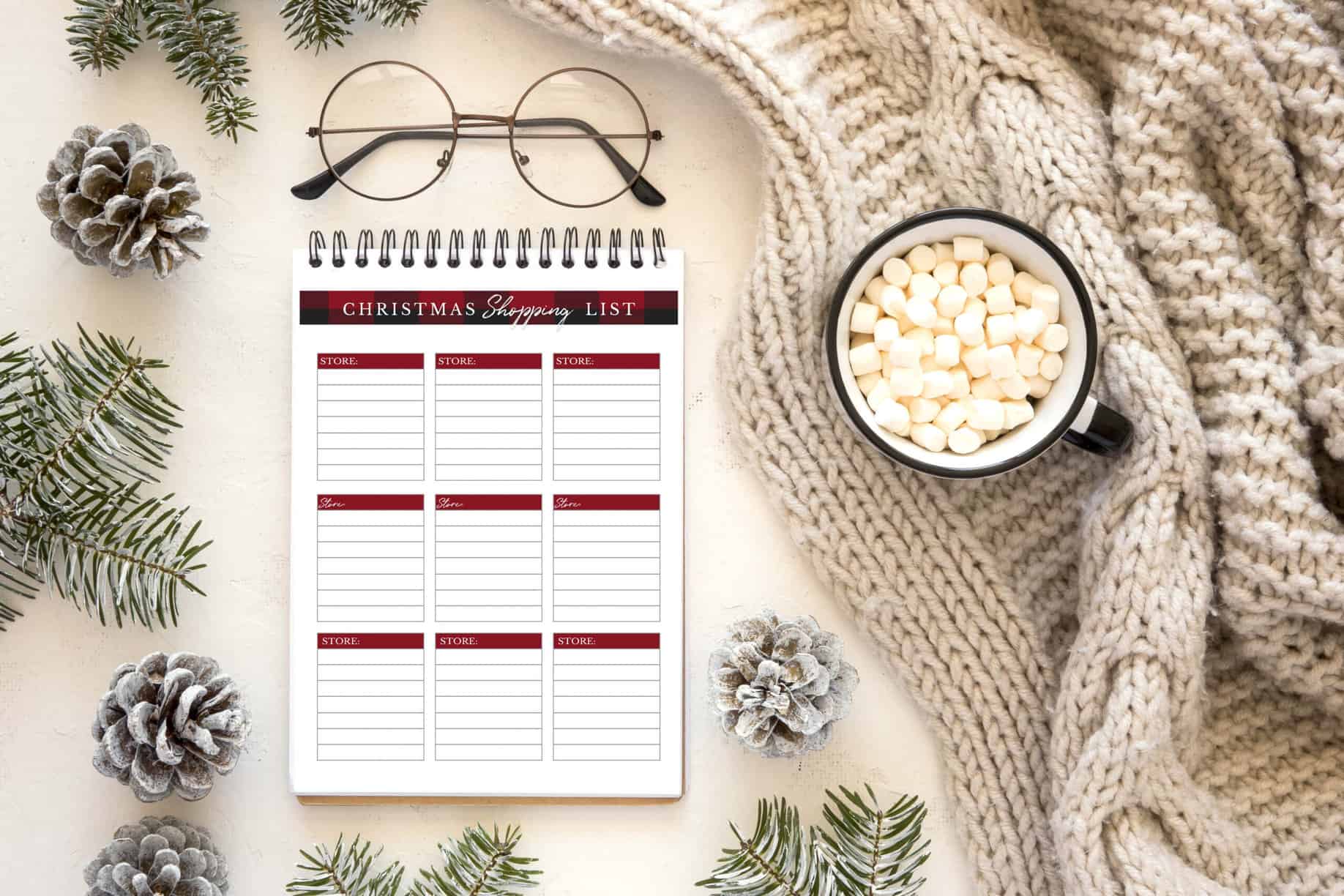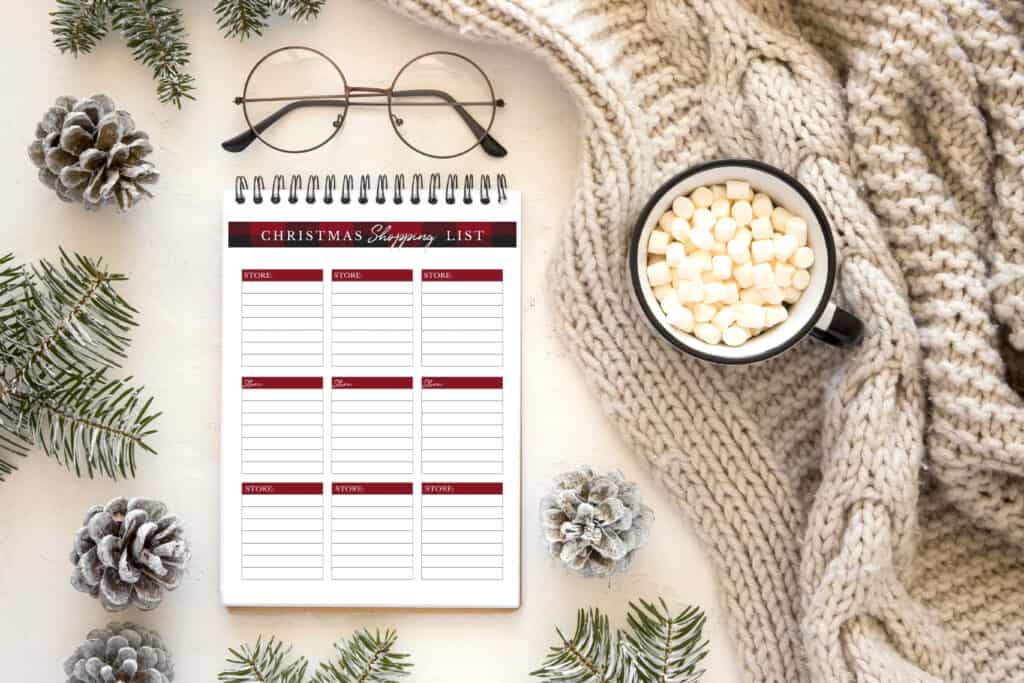 I like to purchase all of my gifts before December if possible so I have plenty of time to get them wrapped up and I don't need to worry about anything selling out, but if you shop in December, just make sure you have a few options of gift ideas so you can buy a back-up gift if necessary.
MORE Gift Ideas for Unique Gifts they'll love!
Also, note the price of each thing you purchase to stay in line with your budget. If there was an additional cost, make a special note of it as you may need to buy something a bit less expensive to make up for the higher price item.
Wrap up Christmas gifts and hand them out.
Wrapping up each Christmas gift can be done in a few different ways. If you hate wrapping all of the gifts at once, then make it a goal to wrap them as you purchase them or set aside a certain day of the week to do your wrapping. This way, when Christmas rolls around, all you have to do is hand out the gifts!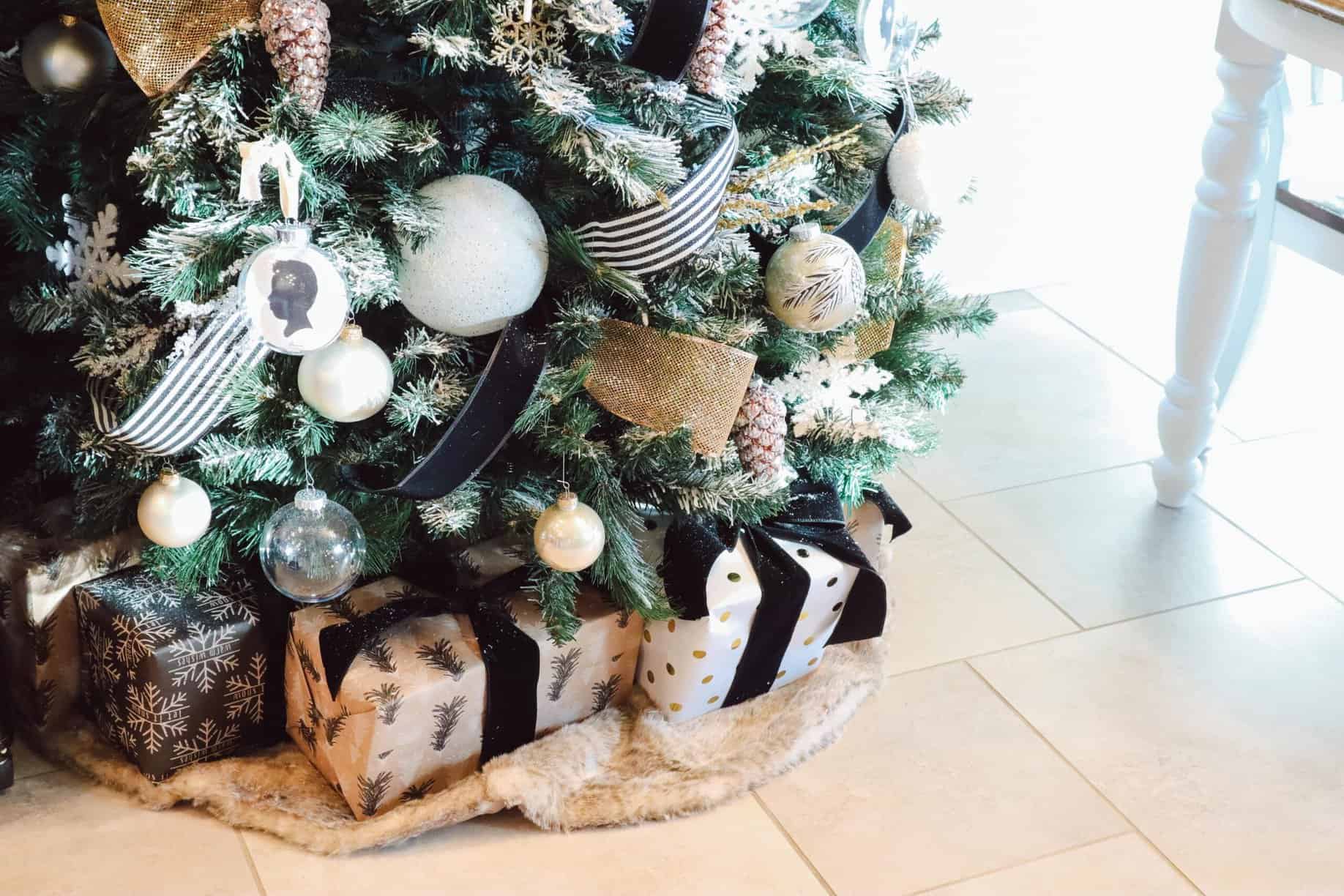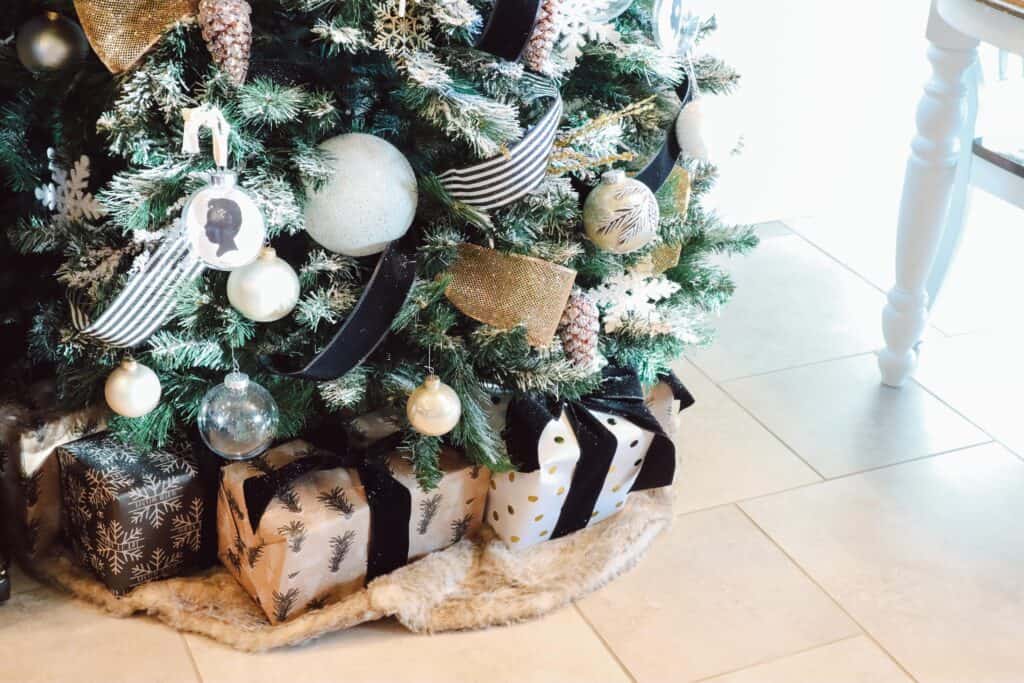 You can also wrap them all at once if you prefer, just make sure they are properly hidden in the house so no one in your house finds their gifts before they are in a box or wrapped up!
I like to keep track of which gifts I've wrapped so I know what is ready to go and what isn't. Basically, just keep track of every step on your Christmas list so don't miss anything!
Tips to Help You Stay Organized
As you go through this process, here are a few tips to help you organize your Christmas gift list:
Write down the Christmas gift ideas as you think of them rather than waiting until later. This will help prevent forgetting about someone or buying multiple gifts for someone.
Shop throughout the year because you might find a better deal on something after another holiday (like Thanksgiving, Labor Day, etc.) than you will in December. Gather gifts and write down possible presents as you think of them throughout the year.
Keep note of any holiday parties you might be attending that year and if a Christmas goodie is expected at any of those. I like to have a few extra presents that could be good for anyone (for example, an Amazon gift card, a lotion set, scented candles, a board game, etc.) so I have something on hand in case I have to go to a last-minute holiday event and have a gift.
Holiday Shopping Apps vs. Keeping Track on Paper
If you're not into using a notebook or planner and writing everything down on paper, there are tons of apps that will help you organize and track everything.
Download an app that will let you input everyone you need to get a gift for, and most will also let you add ideas, update if you've purchased them, how much they cost, and if they've been wrapped.
So, if you find it hard to organize your thoughts or notes on paper, check out a gift-organizing app! It's definitely an easy way to organize your gifts. You could also purchase an Excel document to keep track of everything.
Organize Your Christmas List
Overall, creating and maintaining an organized Christmas list can make holiday shopping much less stressful. Your loved ones will appreciate knowing you've been thinking about them around the holidays.
The good news is, a holiday checklist isn't hard to create, and once it's created, you can re-use it for holidays to come.
I hope you have a merry Christmas and enjoy your holiday season!