The Ultimate Gift Guide for a Businessman Who Loves Nice Things
What do you get for the man in your life who is successful, classy, and loves nice things? We have compiled a list of some great gift ideas that will make any guy's day. These are perfect gifts to show him how much he means to you. Whether it's his birthday or just because, these gifts won't disappoint!
The Best Gift Ideas for the Businessman in your Life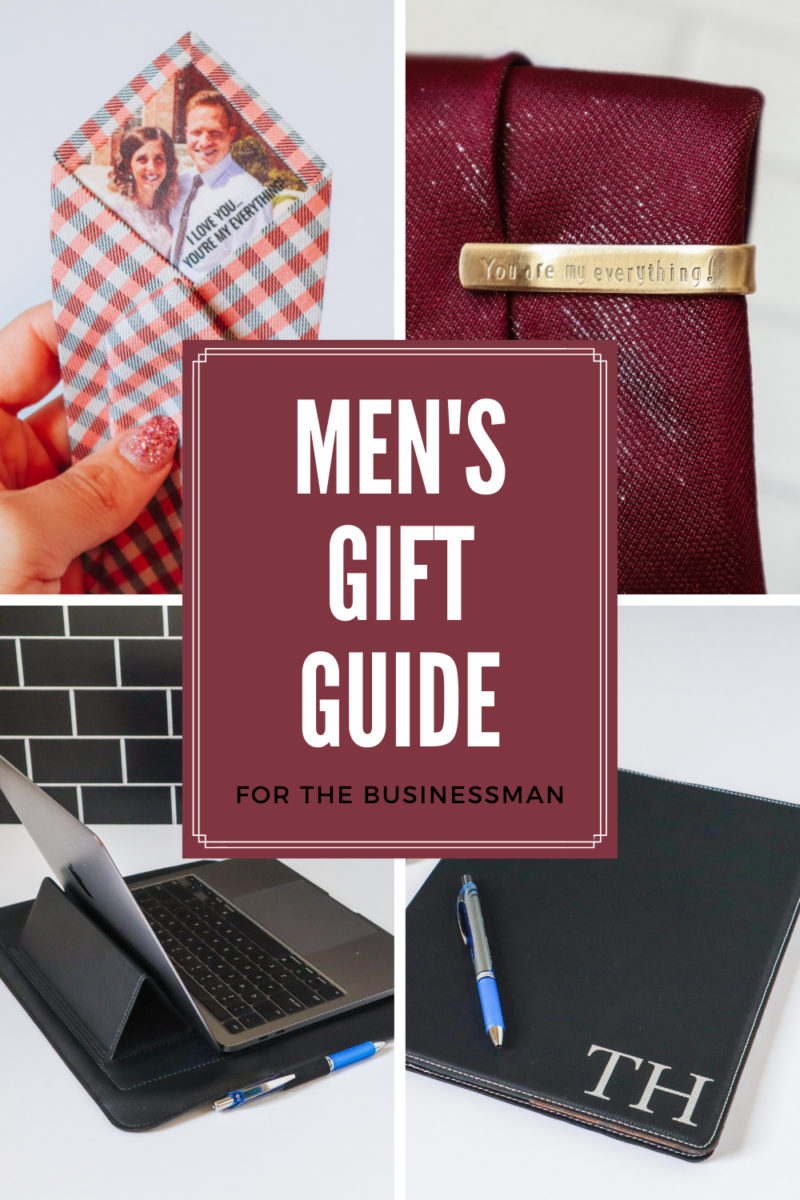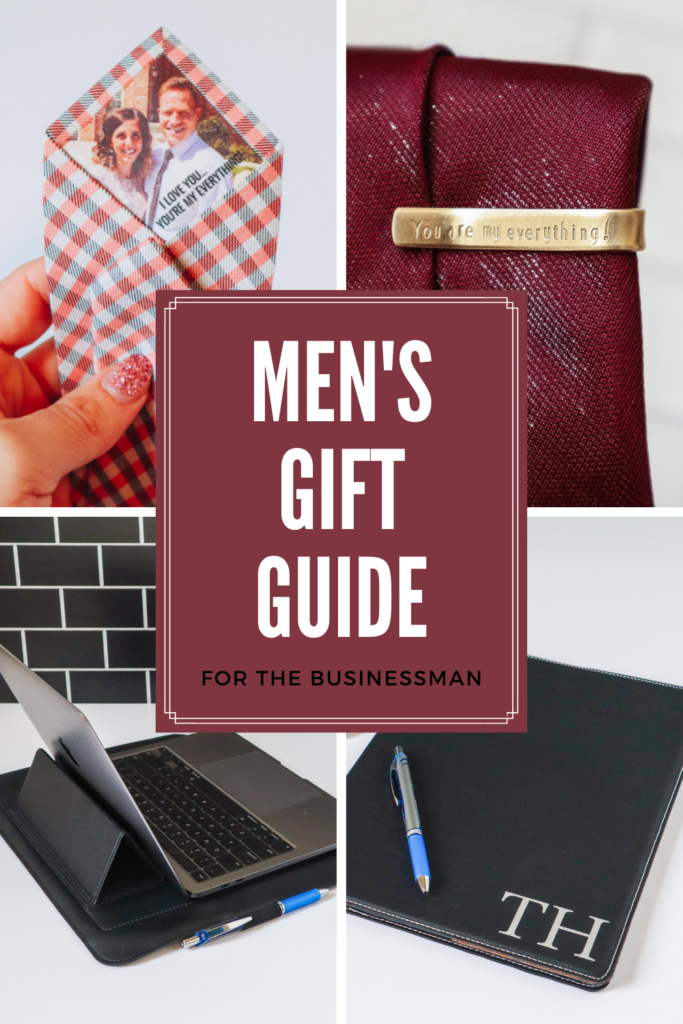 Give Him Accessories with Style
Businessmen often need to dress nicely for important meetings and presentations. Give him something that can make his daily life more stylish and functional with these accessories:
Men's Tie Bars make the perfect gift
You can get a tie bar engraved or printed to show off your business partner's name, initials, company logo, etc. It is the perfect gift for any occasion! I love these Personalized Metal Tie Bars that can be engraved with a special date, message, or even the receiver's initials. This is a must-have item for men who are always in a tie.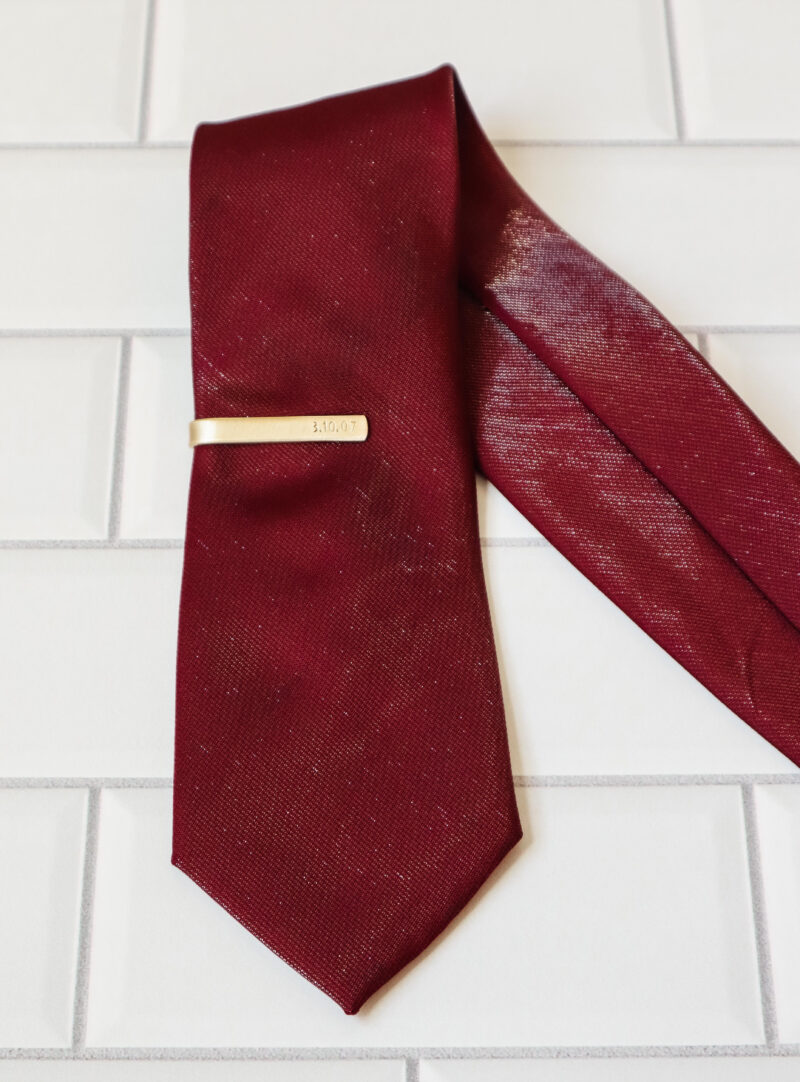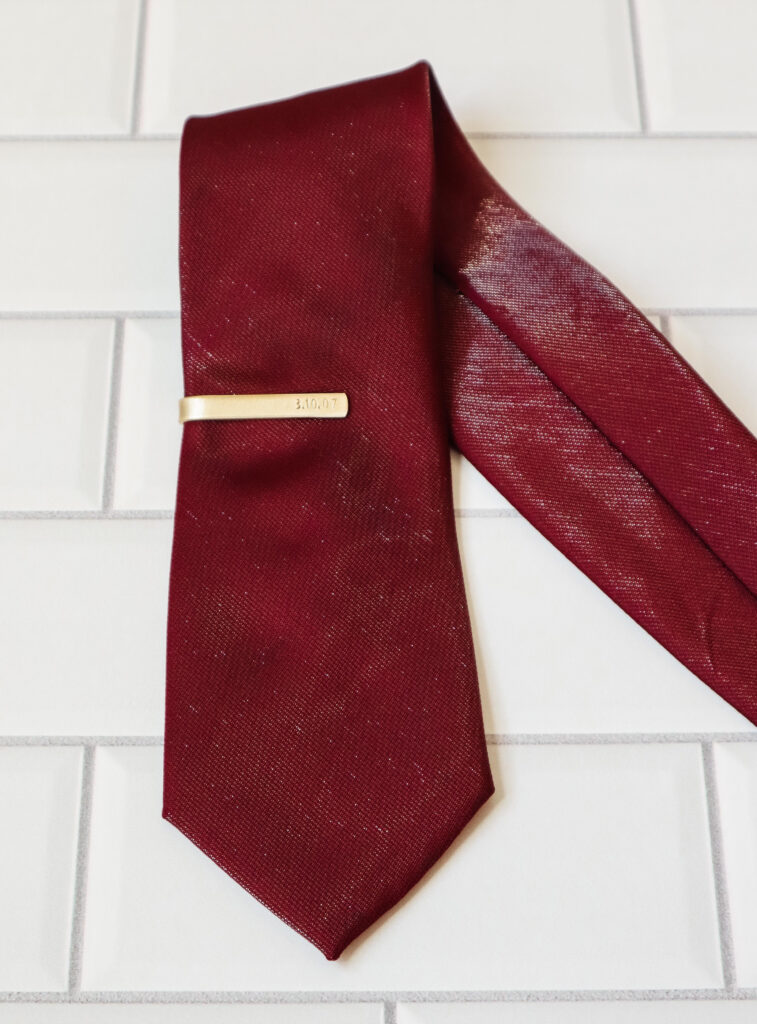 They have quite a few different metal choices and you can choose to either have your message be on the front, back or both! I got this tie bar for my husband and it has our wedding date on the front and a secret message on the back!
This silver one I put a message on it from my kids to my hubby. He's going to love it when I give it to him on Christmas!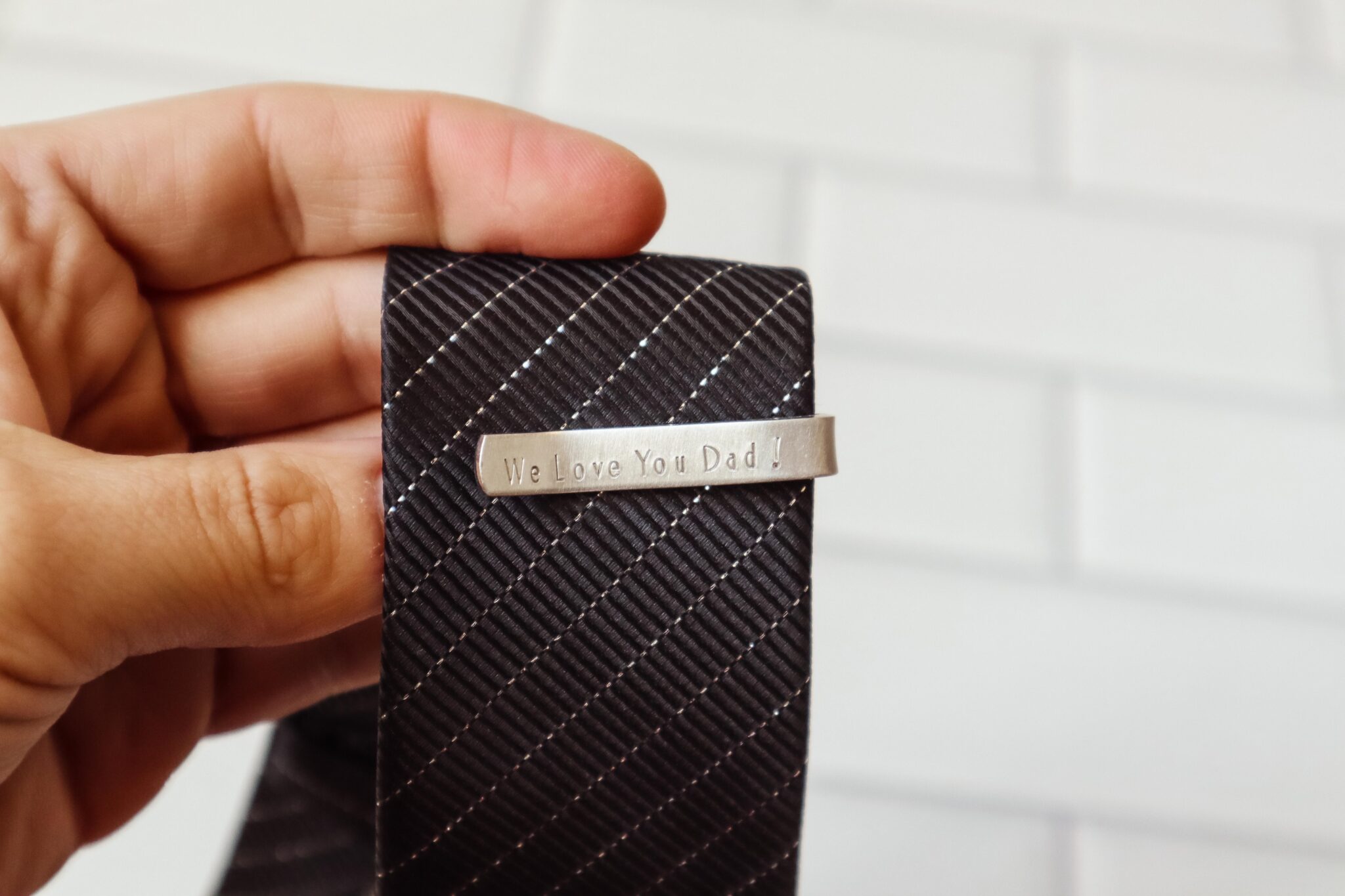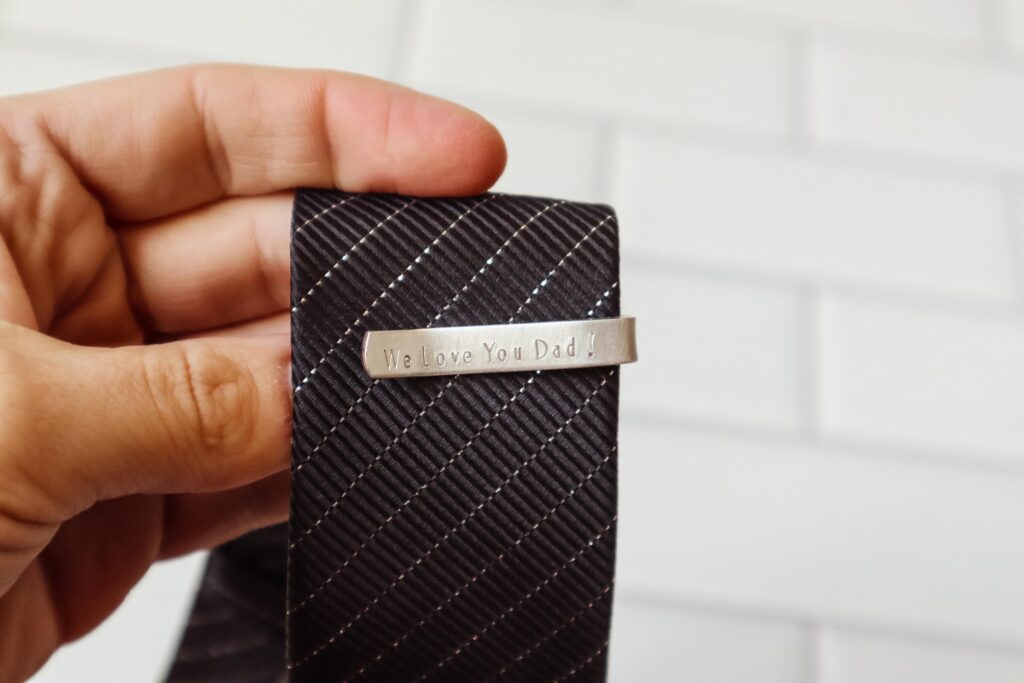 And if you're looking for an extra unique finish, you definitely need to look into these Personalized Wooden Tie Bars. They have 5 different wood options to choose from that he'll love.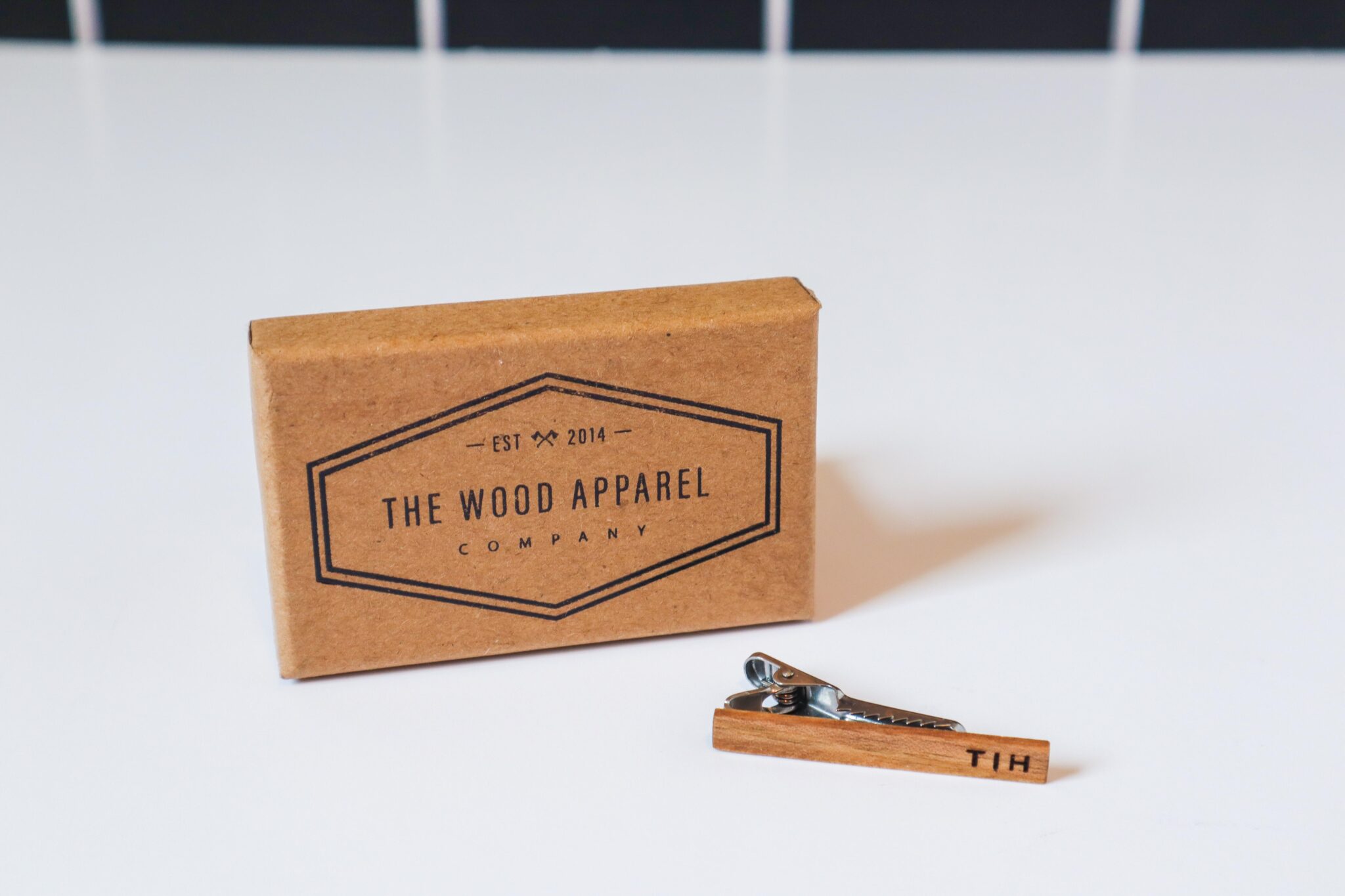 Customized Ties
Anyone can gift someone a tie. And sometimes ties can even be the bad end of a gift-giving joke. But there's no way that your gift will be a joke to the receiver if you buy a Personalized Photo Tie from 21 Rhinos! I gifted this to my hubby for his birthday and he loved it SO much. This is a must-have item!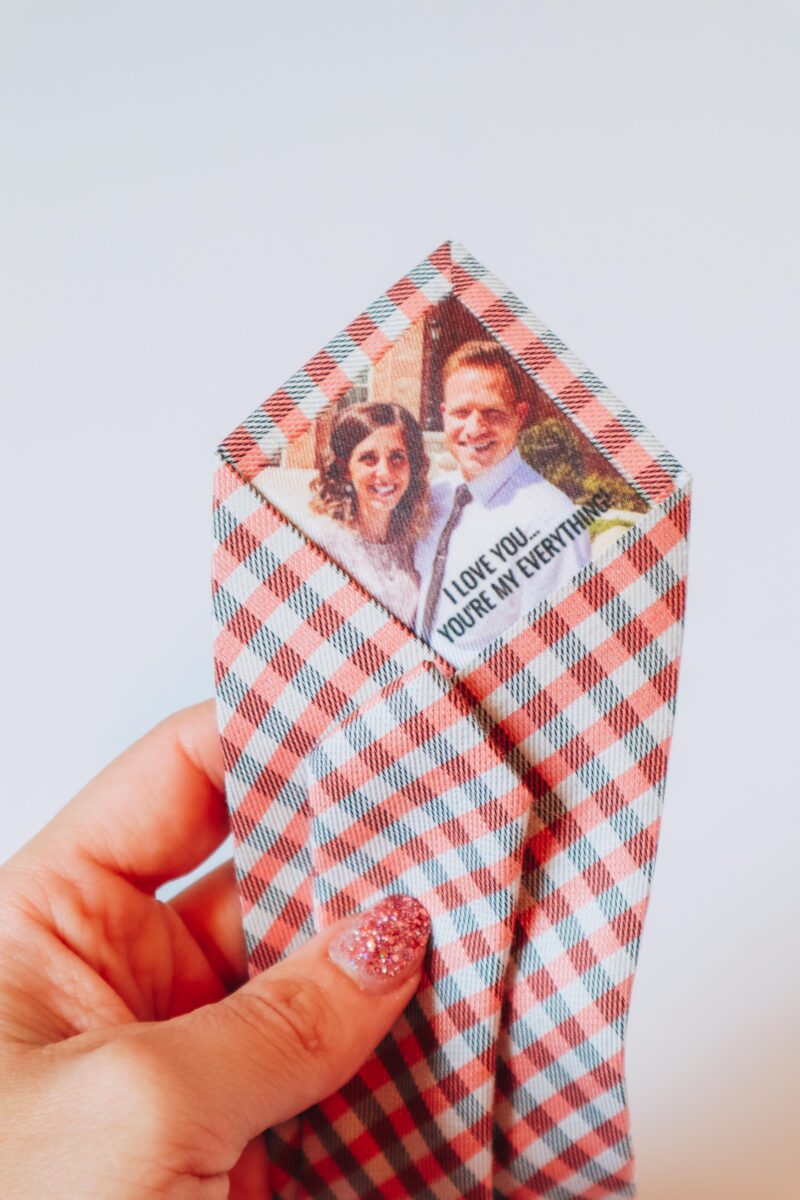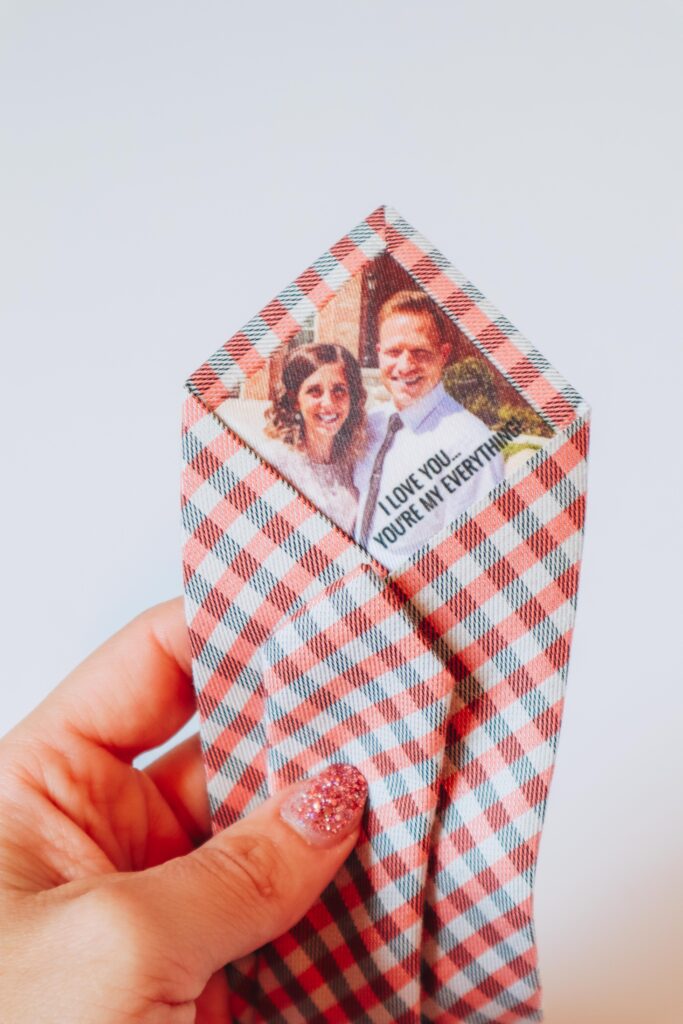 Comfortable Clothing Gifts for Men
Nobody, not even a businessman, wants to dress in stuffy uncomfortable clothing. That's why the founders of &Collar invented their dress clothes. Their clothes are spillproof, they are durable, and they are super comfortable to wear! My husband owns tons of their dress shirts and he is a true believer!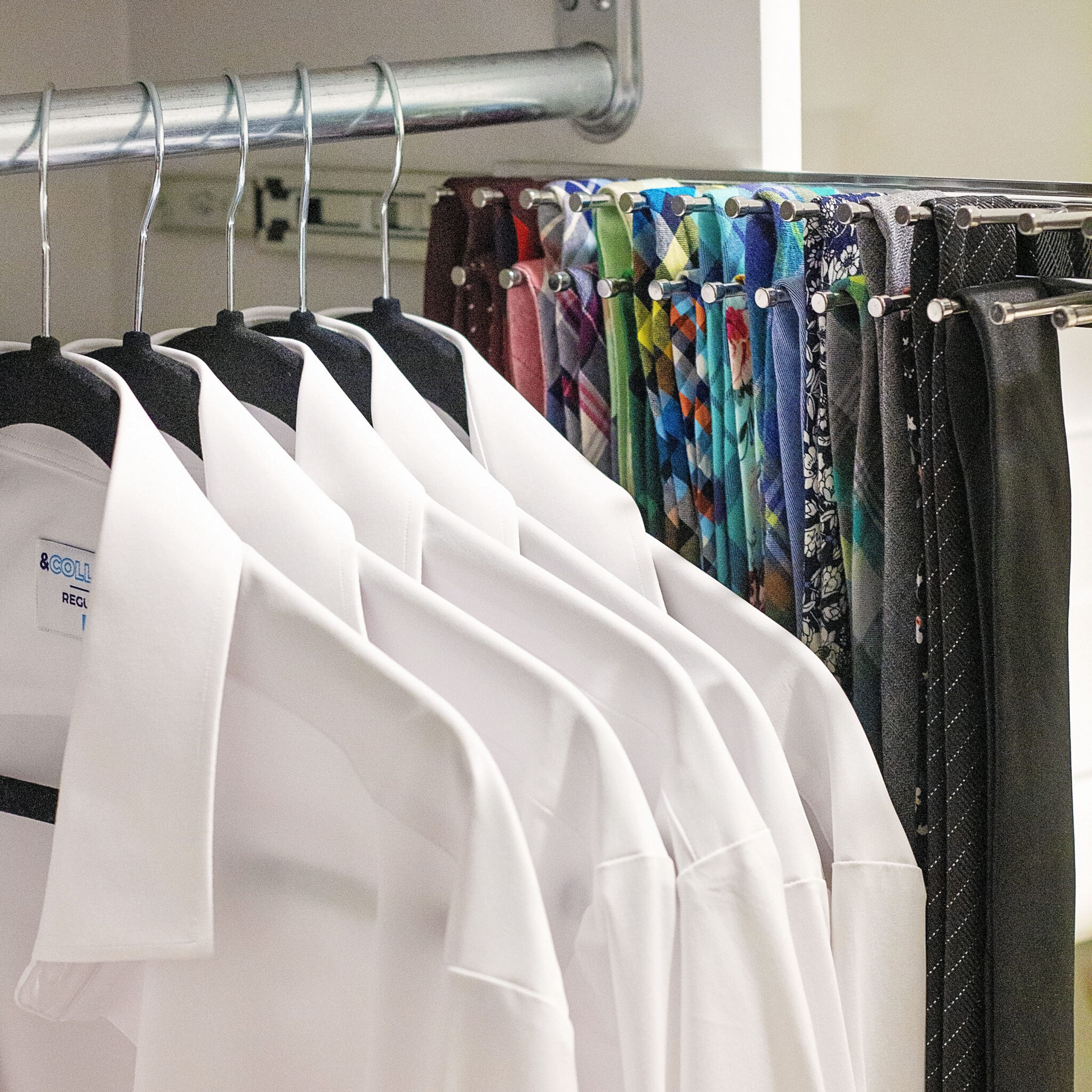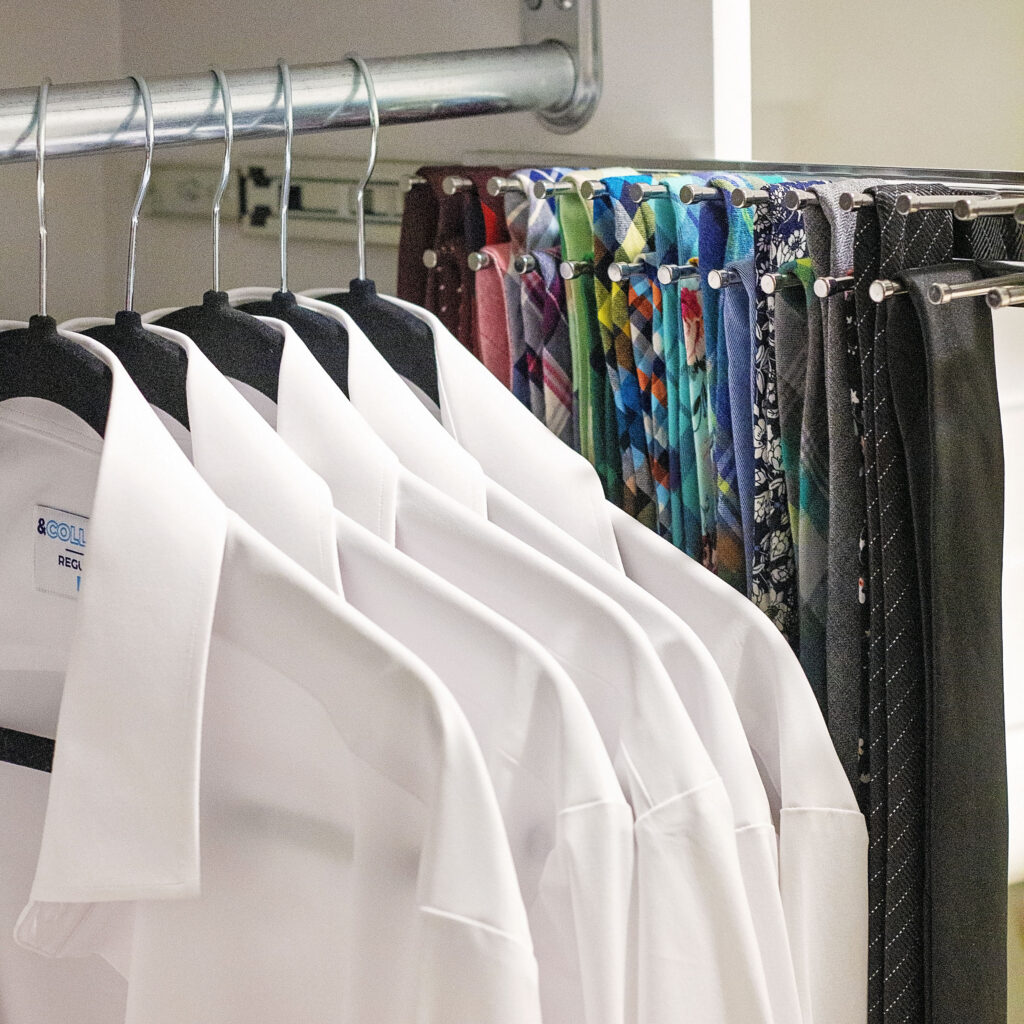 Leather is the Gold Standard for Businessmen
There is something about leather that evokes a feeling of wealth and luxury. And this is no different for the businessman that you're shopping for! Outfit him with some awesome leather accessories to elevate his style.
Leather Travel Laptop Organizer
Laptops are an expensive investment that you need to protect, and a leather laptop case is a perfect way to do so. It will look professional, it's durable, and also has enough compartments for him to store all his important documents in one place!
This Leather Laptop Travel Organizer is the perfect gift for businessmen who are always on the go. It's a custom-made product and although it's on the more expensive end, it's definitely one of those products that are going to protect your laptop and hold up for a long time. Plus there's an option to engrave it with a personal message.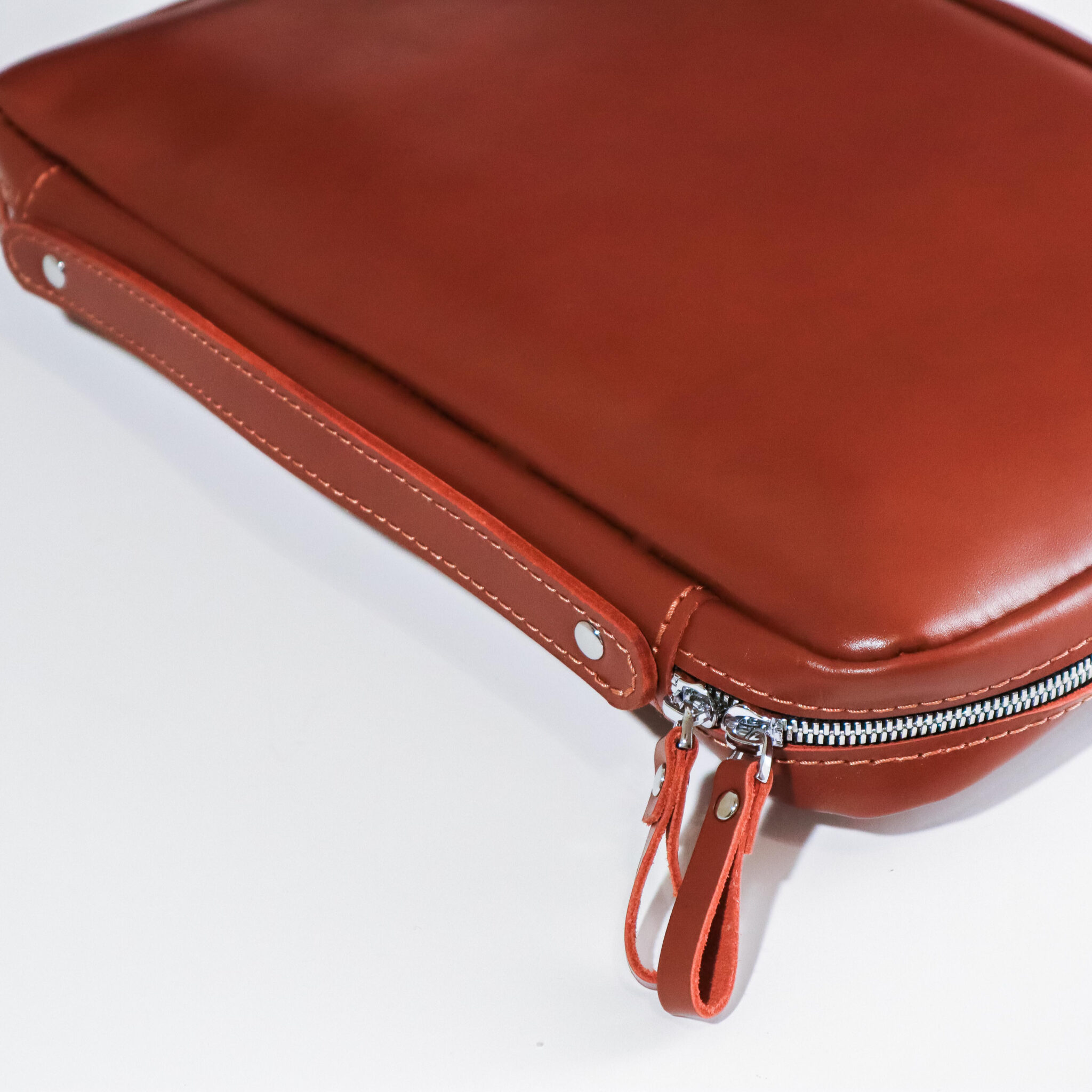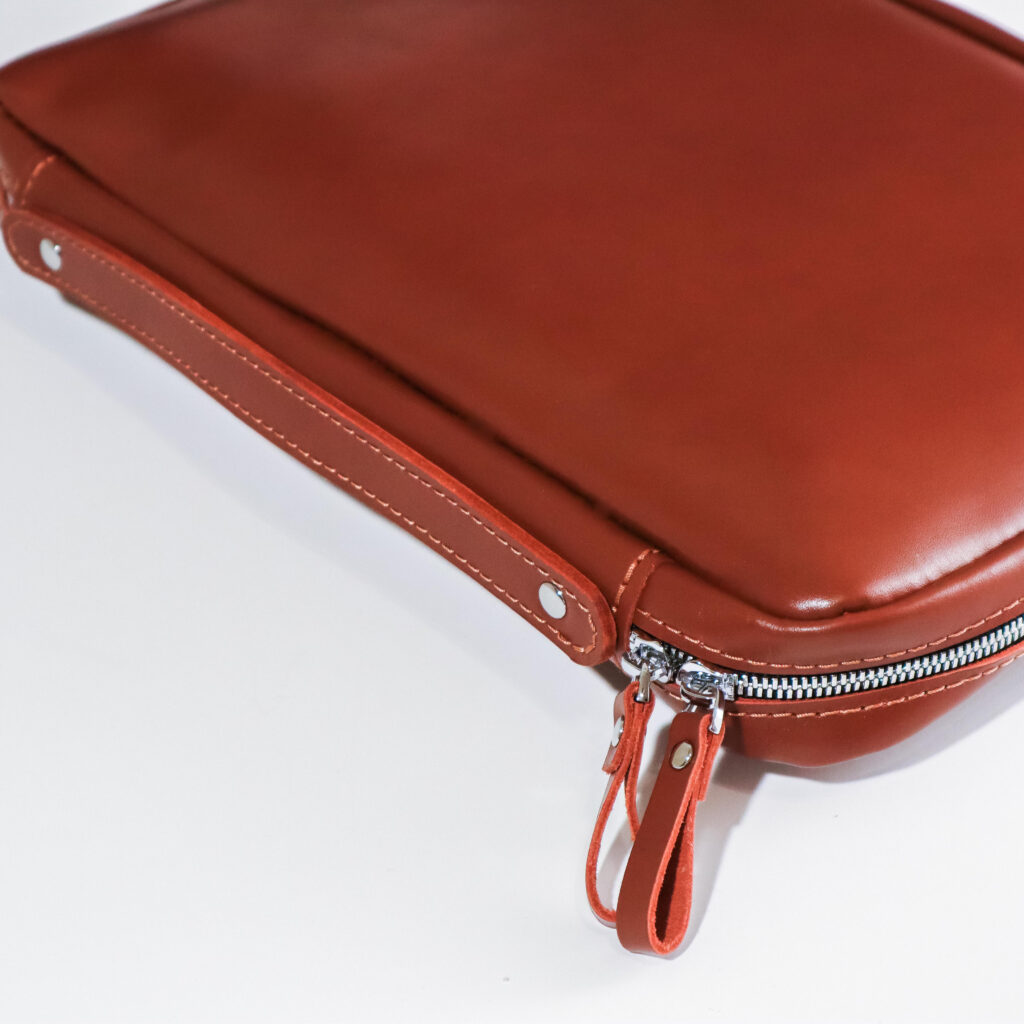 Leather Engraved Portfolio
Although tech is often useful, sometimes it's just handy to have a Leather Portfolio so you can jot things down as you are thinking of them. This Leather Engraved Portfolio is high quality and is stylish to carry around. This is one of the finer things in life!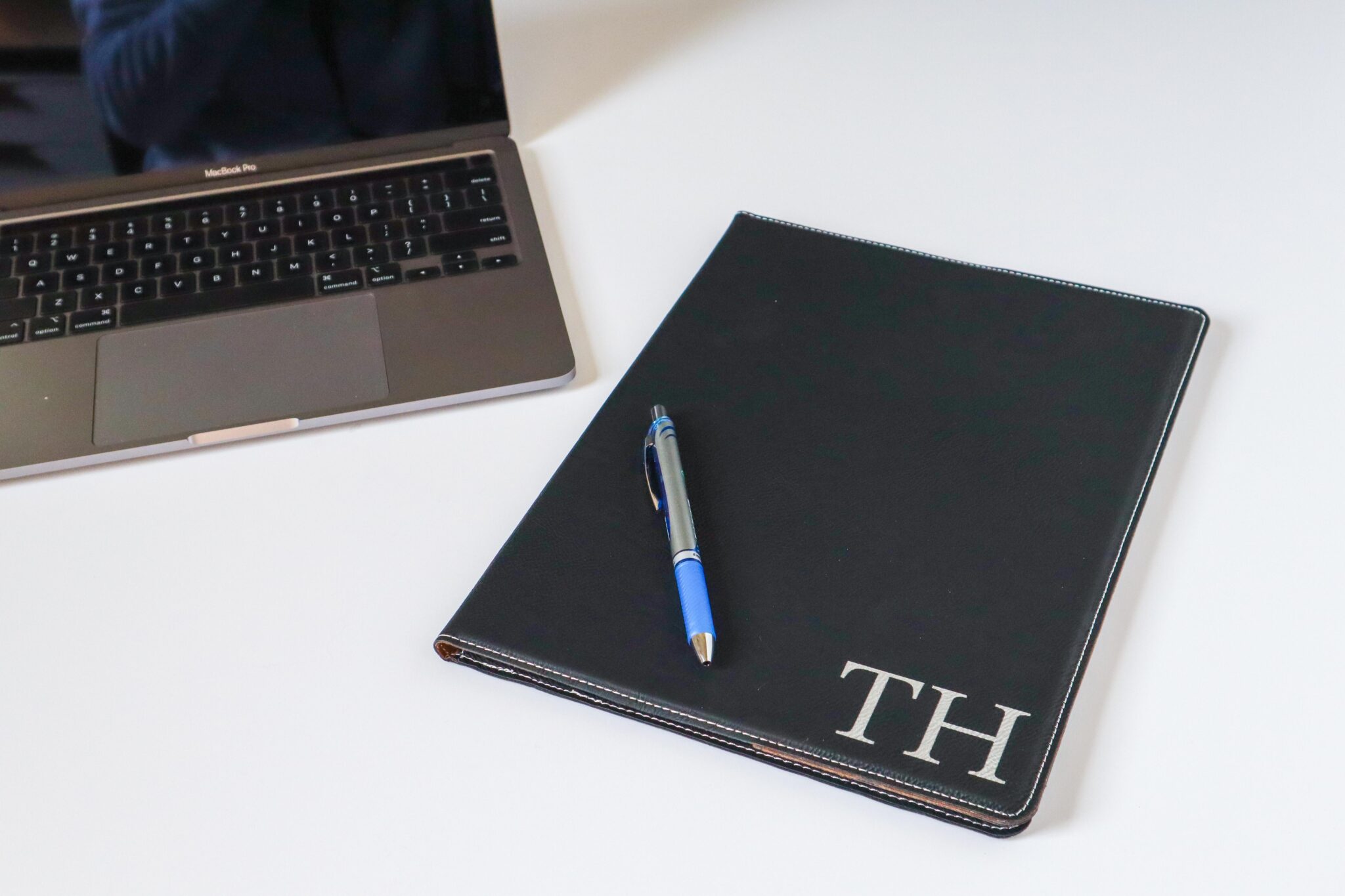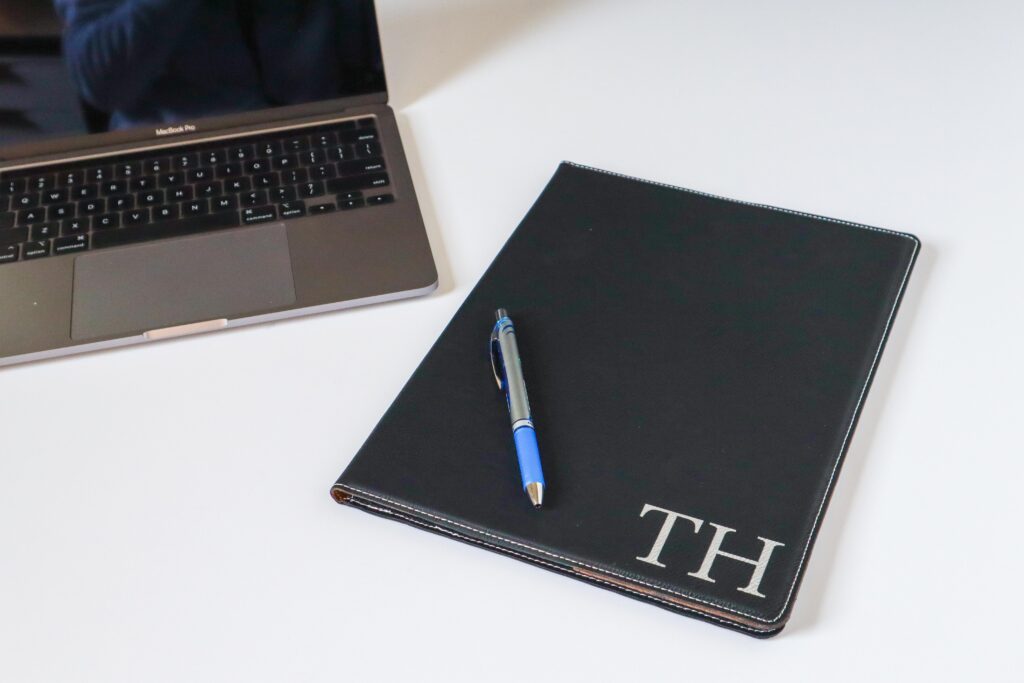 Leather Multi-Funciton Laptop Case and Stand
Finding a gift for businessmen can sometimes be hard, but if you can find items that make their lives easier, you know you've found a great gift! This Multi-Function Laptop Case/Stand is one of the best gifts you can give someone who is always traveling. It stores the laptop and comes with pouches to store your mouse, cords and it even has a mouse pad that folds out.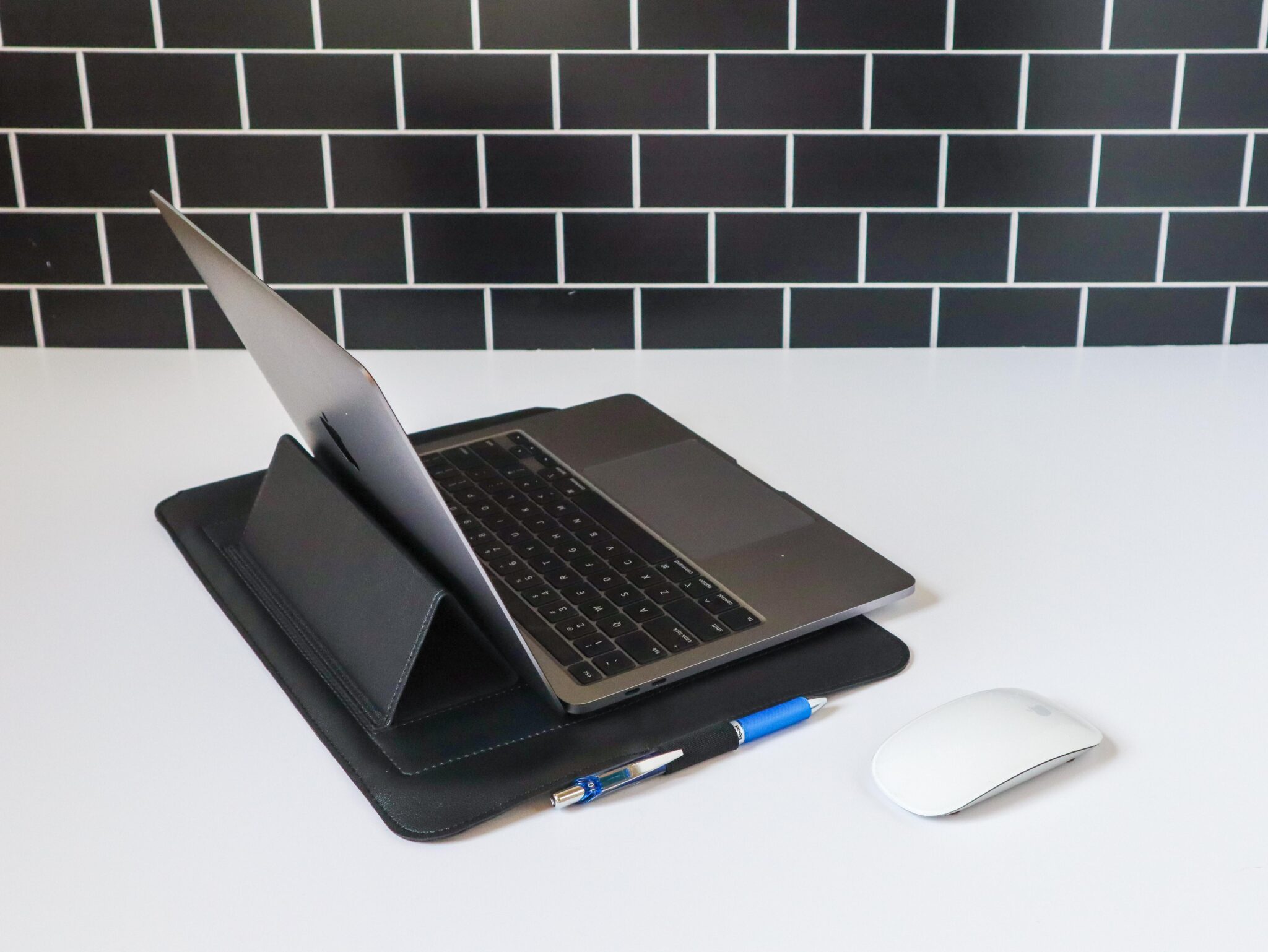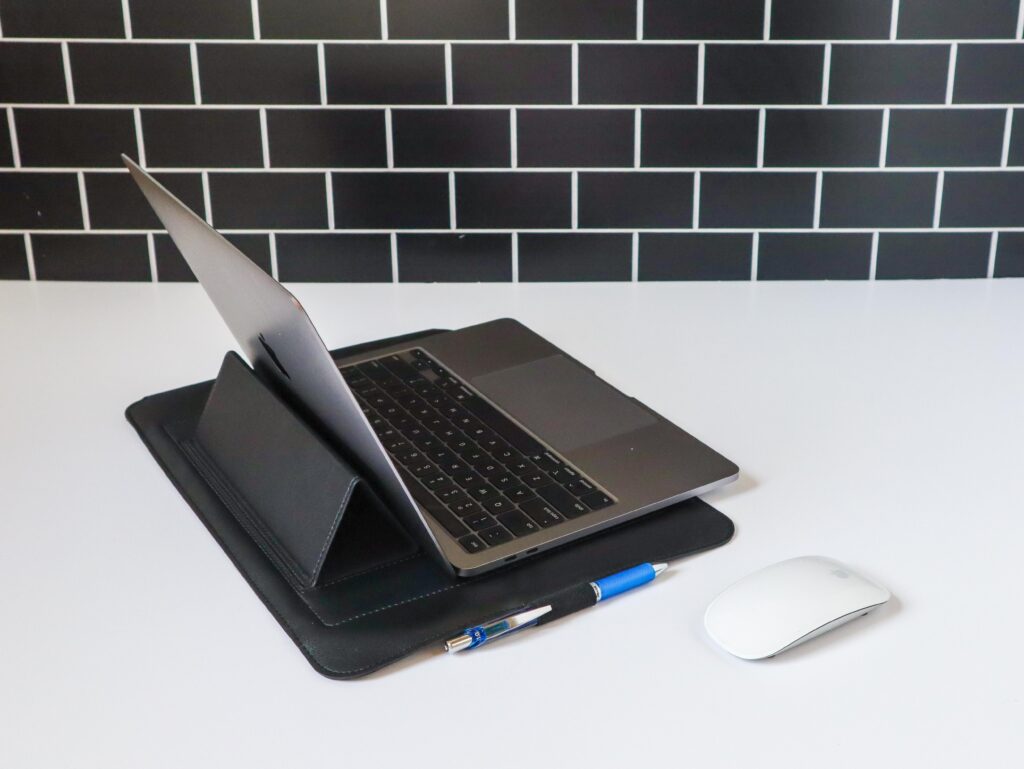 Headphone Stand
Many businessmen work from home these days and having a convenient place to store their noise-canceling headphones (they have a long battery life) is a perk that he can appreciate. This Custom Made Engraved Wood Headphone Stand is the perfect gift to show him that you care!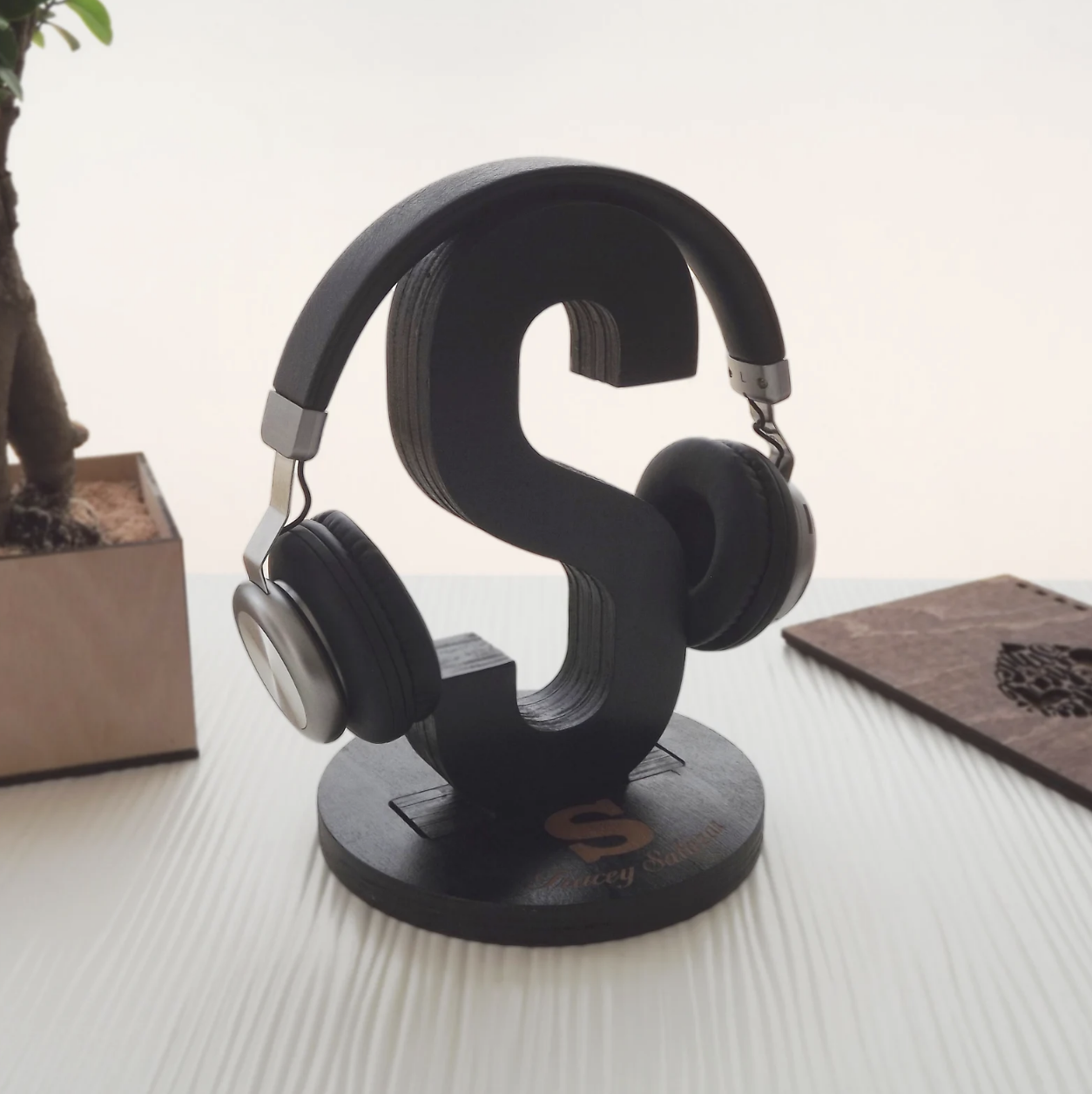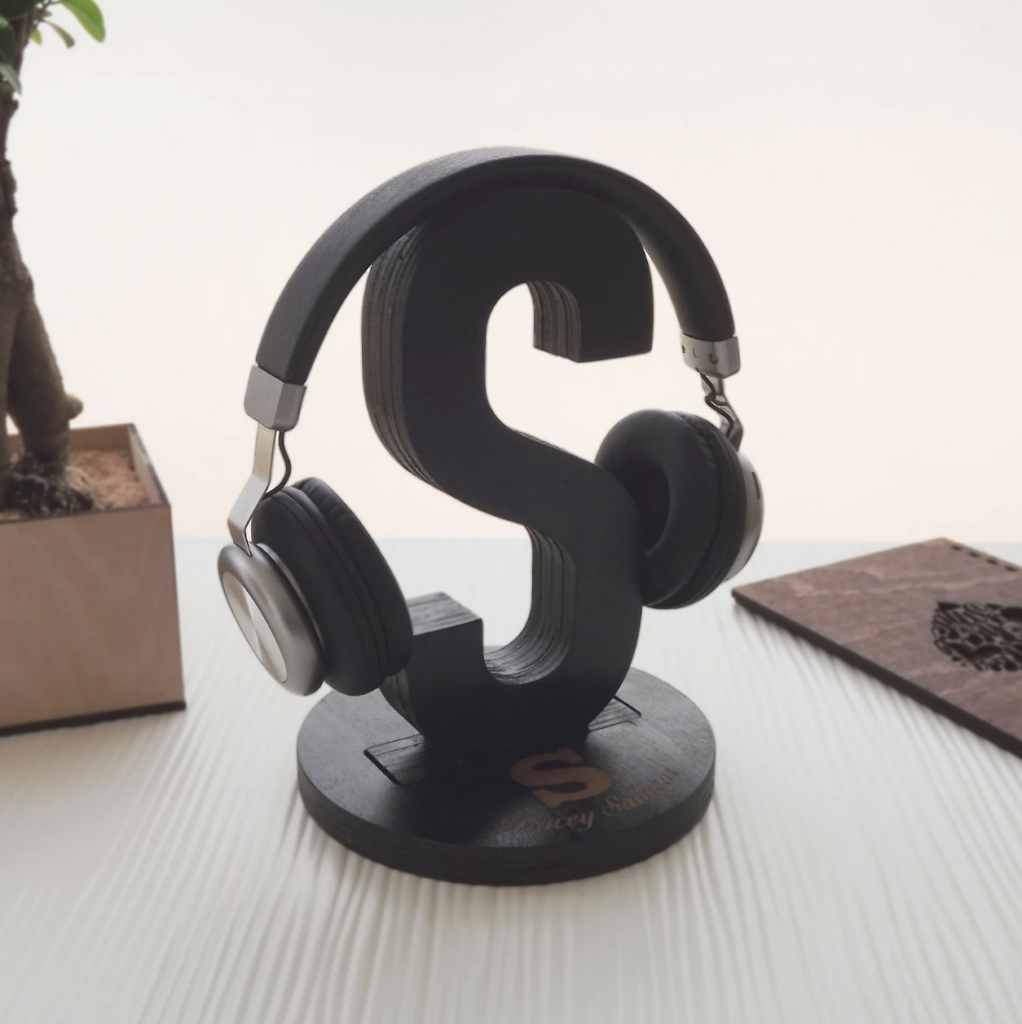 He will love that it is engraved with his personal message and name. It's a sleek stand too, so he can keep it next to his couch or on his desk for easy access!
Shop Personalized Items:

Must Have Tech Items for a Businessman
Tech gadgets are the ultimate gift for businessmen. And if he is starting up a new business venture, this is a great place to turn to for a logo maker!
These are some of our favorites:
Ember Smart Mug
The Ember is a unique gift for a businessman. Not only does it keep his coffee at the right temperature, but he can also control it with his smartphone! This is a super unique gift that he is guaranteed to love to help him stay warm. It's a bestseller!
Shop Ember Smart Mugs:

Magnetic Phone Mounts
This Magnetic Phone Mount is a great way to keep your phone accessible while driving! This one can also be used as a stand and it's very stylish too, making it perfect for that businessman who is always on the go!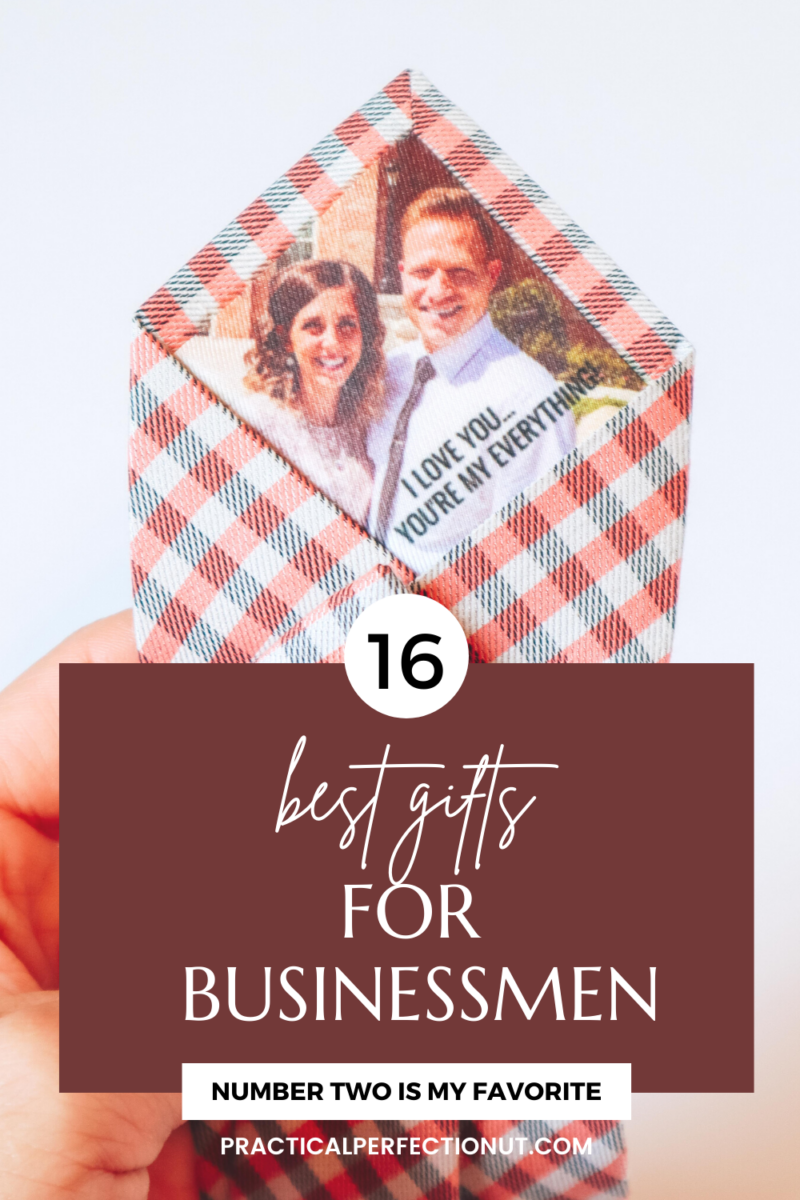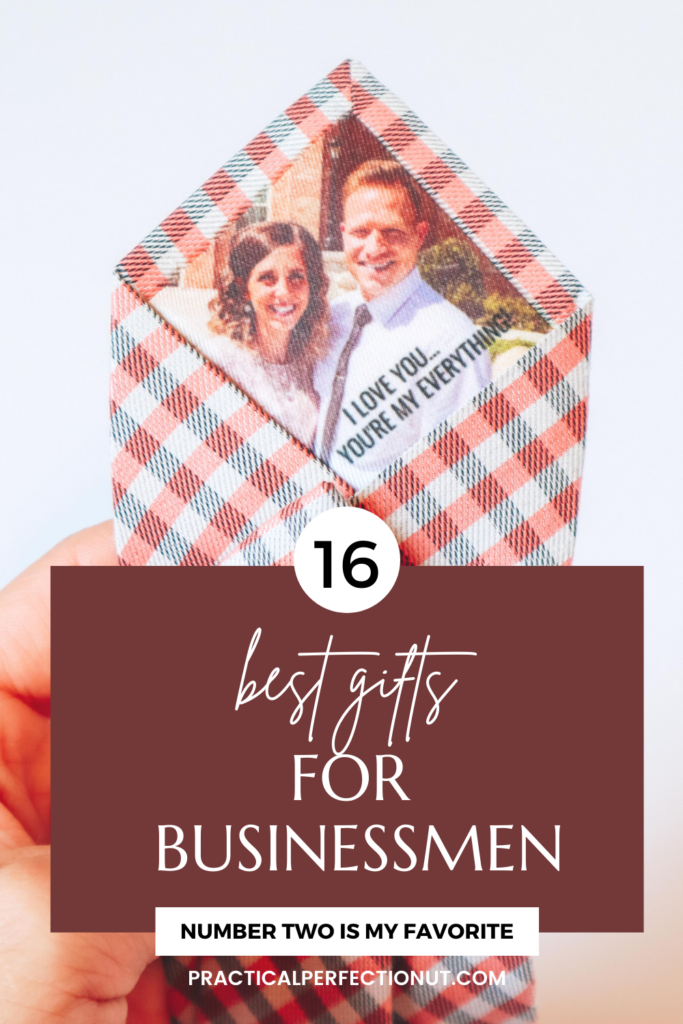 Apple Airpods
Apple Airpods are the latest and greatest in Bluetooth technology. They are wireless, charged by their case, work with Siri, and they're pretty darn cool looking too!
This is perfect for that guy on the go who needs his music readily available at all times.
The businessman will love these gifts. He'll be able to show off how much you care about him while he's impressing clients or checking out deals on his phone during meetings. These thoughtful presents make great holiday gifts as well!
Shop Apple Airpods:

Noise Cancelling Headphones
Sometimes it can be hard to tune out the world and focus on work. These noise-canceling headphones are just what the busy businessman needs to get out of his head and into the game!
These gifts show that you know how important it is for him to shut things down, take a breath, and completely clear his mind so he can refocus with ease. This thoughtful gift will be well received by your guy this holiday season!
Shop Noise Canceling Headphones:

Bluetooth Speaker
Having a Bluetooth speaker makes it easy for your man to listen to his favorite tunes while he's working. With this sleek little speaker, you can play music out loud without disturbing others around you!
This gift is perfect because everyone likes listening to their own type of music at work — what better way than with a Bluetooth speaker? This makes the ideal holiday or birthday present for anyone in an office environment who loves jamming out during the day.
Shop Bluetooth Speakers:

Power Bank
Having a power bank is an essential item to prevent a dead phone during an important phone call. It's the worst when your phone dies when you need it most. This sleek power bank is perfect for a businessman who loves his gadgets and will keep him powered up no matter where he goes!
Shop Power Banks:

An E-reader is exactly what he wants
E-readers are back in style and make the perfect holiday gift for a businessman who loves to read. It's one of those gifts that you never know is missing until they have it!
Shop E Readers: