28 Genius Gifts for the Foodie They're Guaranteed to Love
If you know someone who loves to eat food, then gifts for a foodie is the perfect gift guide for them! This blog post will give a list of gifts that are perfect for any occasion. These gifts range from kitchen tools to books about cooking and everything in between. Whether it's your sister, best friend, or significant other, this gift guide has something for everyone!
Food gifts sometimes have a bad rap around the holidays but for a foodie, this is serious business. Food lovers plan their lives around the food they'll eat next and even plan vacations around the restaurants they want to visit. So the best food gifts are gifts they can use to hone in on their skills to make them the best home chefs they can be. Finding incredible food gifts is definitely not easy but gifts can range from simple to extravagant. Here are some of the best gifts for a foodie, including what they'll love most about it.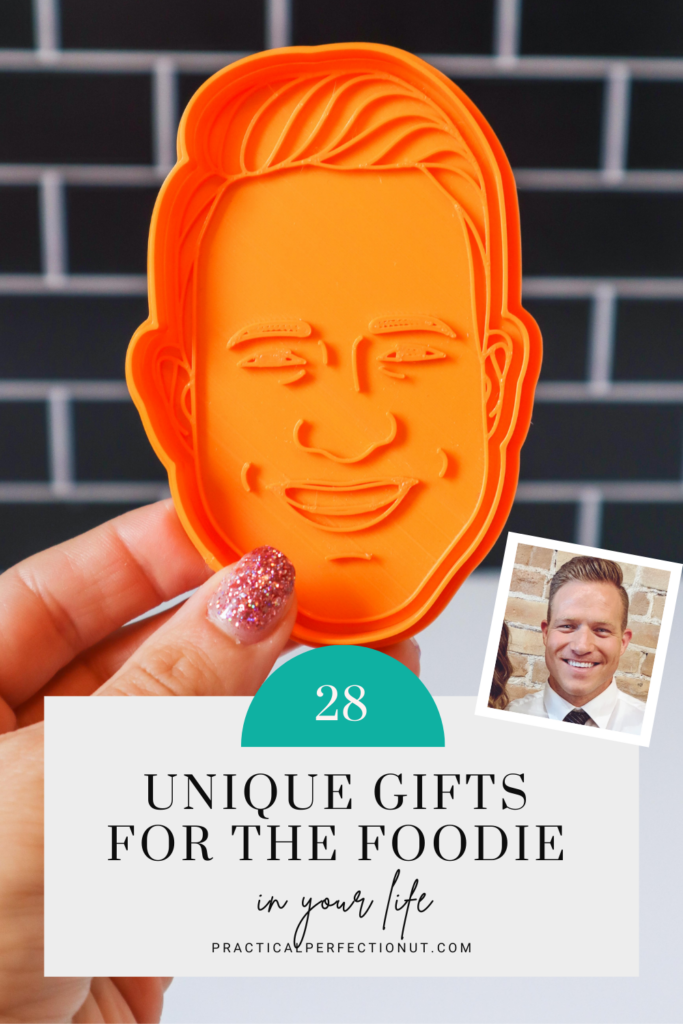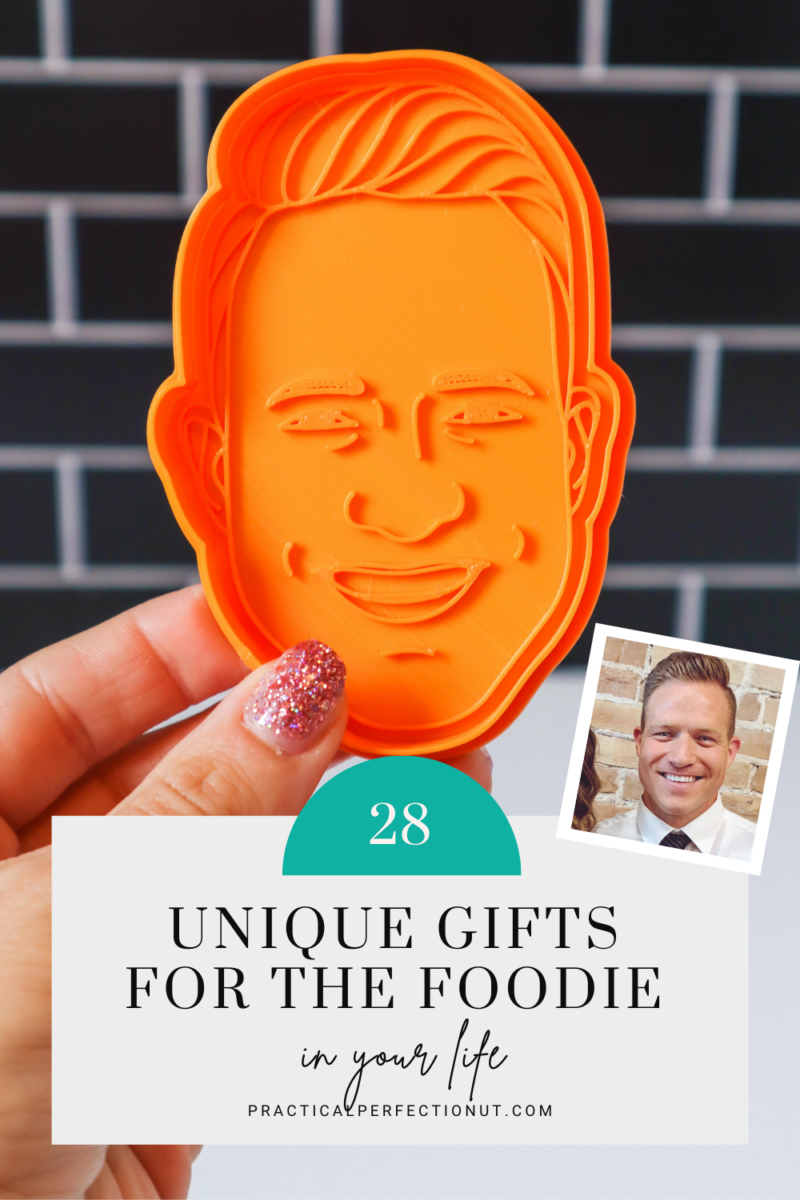 Gifts for Foodies
Foodies love to eat food, smell food, are often pretty particular about food. They love to make delicious meals, watch the Food Network, and host an occasional dinner party. They can't stop talking about food! Because food is their love language, buying something that revolves around food is a sure-fire way to gift the perfect present this holiday season for your food lover.
Food Making Kits
Have you ever wanted to try your hand at making different types of foods but didn't know where to start of what supplies you would need? That's where these food-making kits can come in handy! They come with recipes as well as the tools needed to create whatever type of food your heart desires! These are among the most popular types of gifts for the holidays.
Sushi Making Kit
Sushi lovers unite! But really, if the grocery store can make good sushi, so can your food-loving friend! This Sushi making kit comes with all of the tools needed to make amazing sushi!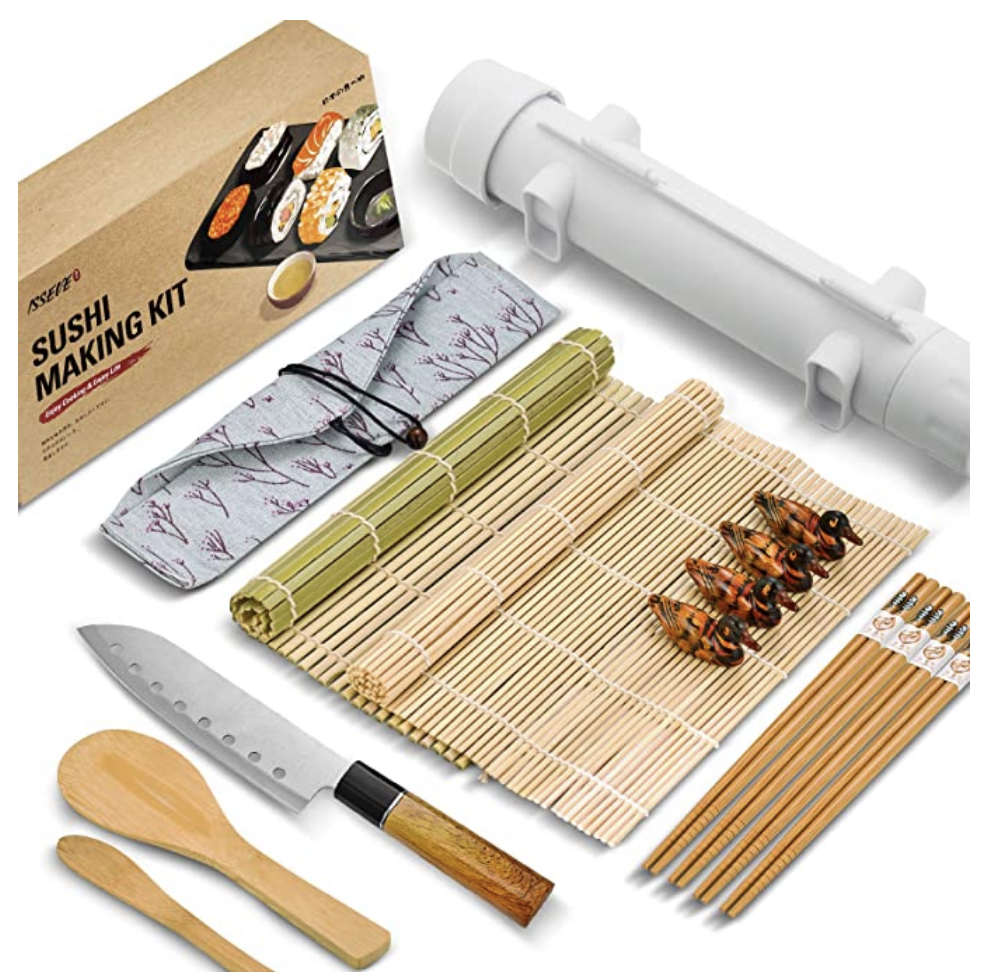 Hot Sauce Kit
Have a friend or family member who loves hot sauce!? Let them have a try at creating their own hot sauces that they can use on all of their favorite foods with this Hot Sauce Making Kit!
Hot Cocoa Bomb Kit
Hot cocoa bombs are the newest dessert trend and they are taking the world by storm. Simply place one hot cocoa bomb in a mug of hot milk and watch the bomb dissolve…chocolate and all! Then mix the ingredients together to make delicious hot cocoa! These hot cocoa bomb molds are really inexpensive and really fun to try! Your food lover is guaranteed to love this new hobby.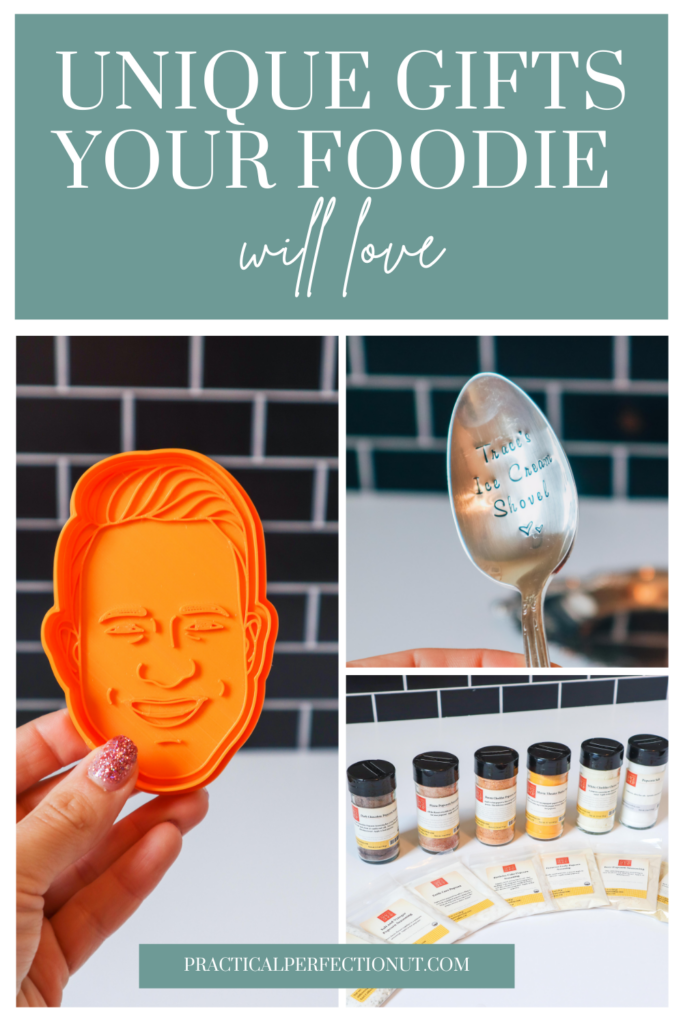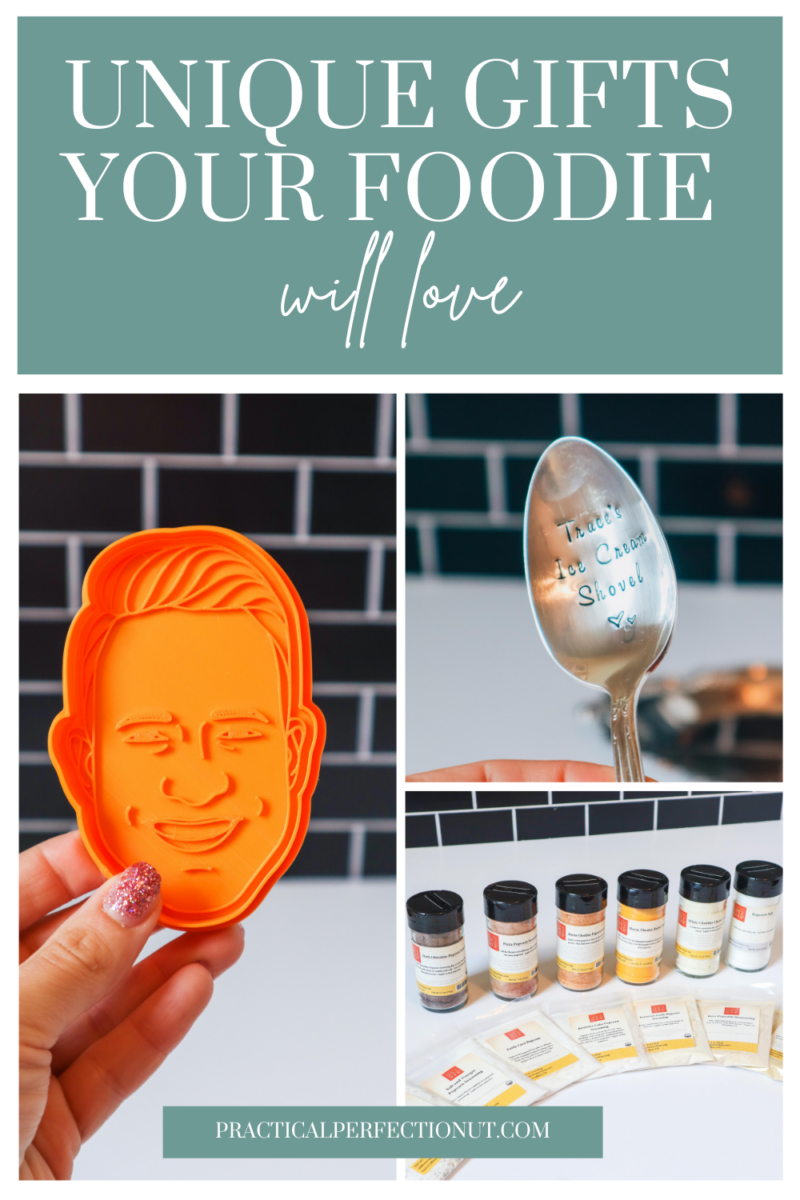 Fortune Cookie Kit
Everyone loves a delicious fortune cookie…not to mention the mysterious fortune inside. So why not learn how to make some awesome fortune cookies with this Fortune Cookie Kit!
Shop Food Kits:

Appliance Gifts for Foodies
Waffle Maker
Everyone loves waffles. But food lovers know how to take the regular waffle up a notch with fancy toppings or sauces. For example, peanut butter and chocolate syrup over a waffle is an amazing treat. If the foodie in your life loves to make breakfast for dinner on Sundays or all weekend long, consider buying them this appliance that will allow them to create even more delicious meals at home! This is the best waffle maker out there that creates big, beautiful Belgian Waffles your foodie will love! You can't go wrong with a waffle maker.
Breakfast Sandwich Maker
Gourmet breakfasts are one of the spices of life. And a Breakfast sandwich maker is a perfect gift for those who enjoy cooking and eating eggs. This appliance will allow them to make the best egg sandwiches you've ever had! The food lover in your life will love the freedom to experiment with their favorite ingredients.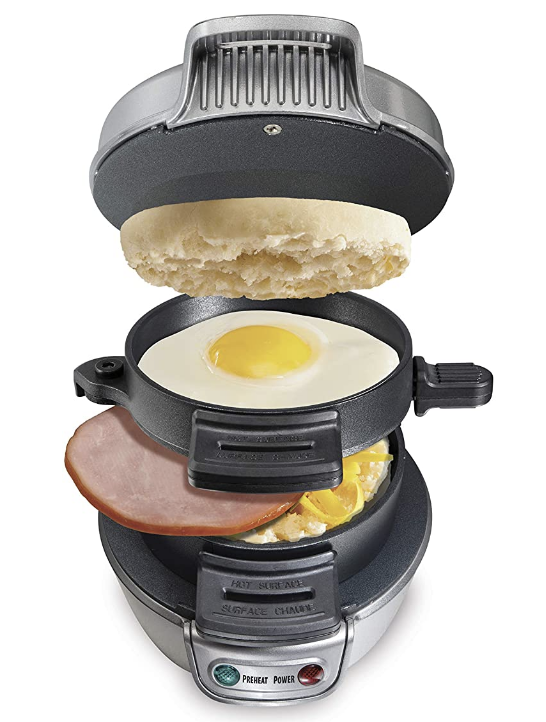 Panini Press
Gone are the days when a regular ole sandwich would do. Get your foodie the good stuff with this panini press where they can make gourmet sandwiches with all sorts of fancy meats or cheeses. This is the ideal gift for someone who works from home!
Shop Foodie Appliances:

Kitchen Tools For the Foodie
Kitchen tools are essential for your food lover, so why not spoil them with a few unique kitchen tools that they didn't even know they wanted!
Custom Cookie Cutter
I got this custom face cookie cutter for my husband and I sure wish I'd been videoing his reaction. He said that this Custom Face Cookie Cutter was one of his favorite gifts he's ever gotten! He was laughing with delight when he realized that it was HIS face! This would be the BEST gift for any food lover who loves to make cookies.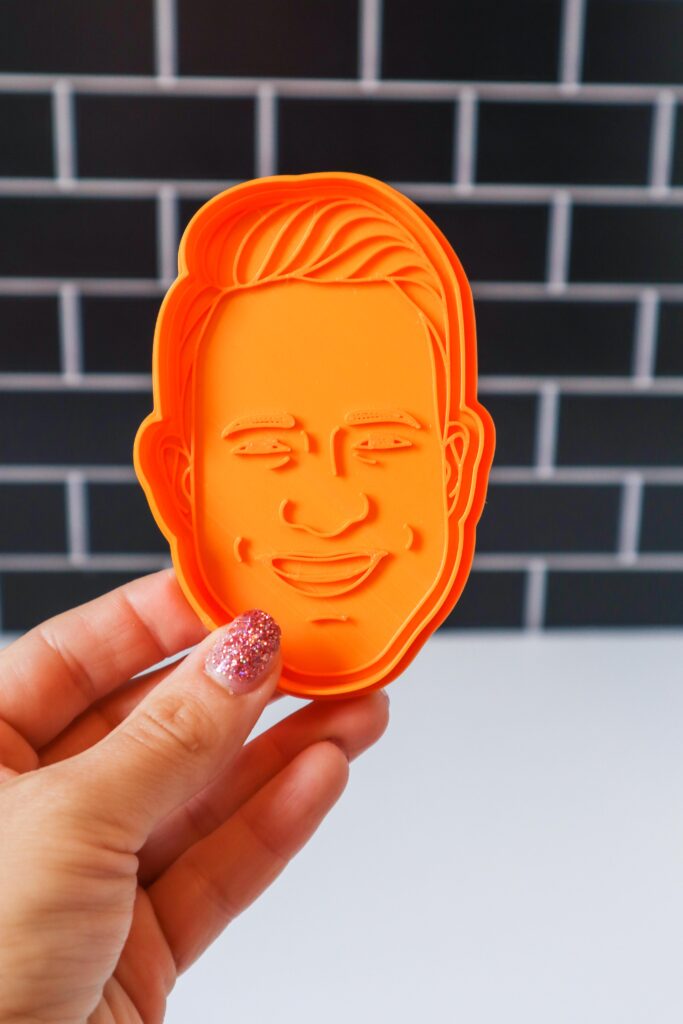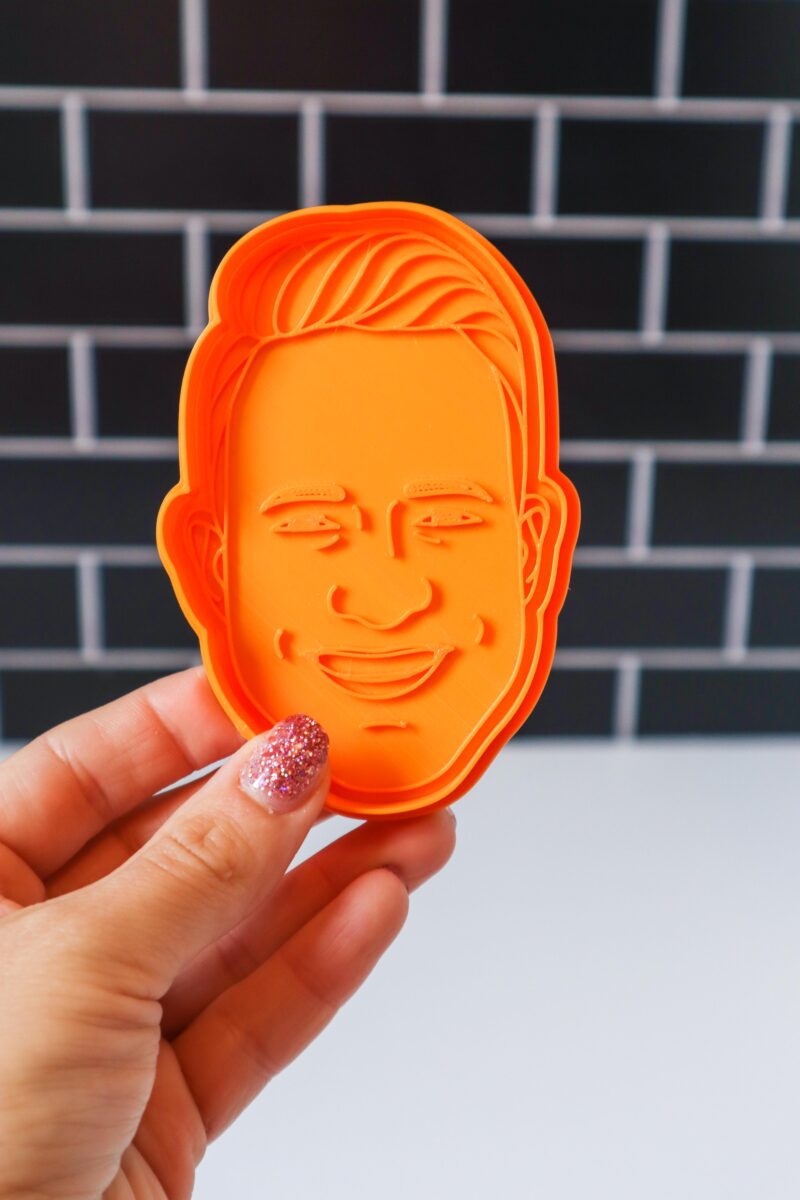 Marble Rolling Pins
Anyone who loves to bake knows that there isn't a good substitute for a good quality rolling pin. There's just something smooth and satisfying about a clean, smooth marble rolling pin. This is a must-have holiday gift that's dishwasher safe!
Festive Cookie Stamps
Cookie stamps, whatever the holiday may be, are a fun and impactful way to bring the holidays to your home. This is one of those foodie gifts that are really gaining popularity…and rightfully so! Just make sure to use a cookie recipe with no baking powder or baking soda so that you don't lose the detail of the stamp when the cookie bakes. I'm especially in love with this Pine Cone Cookie Stamp.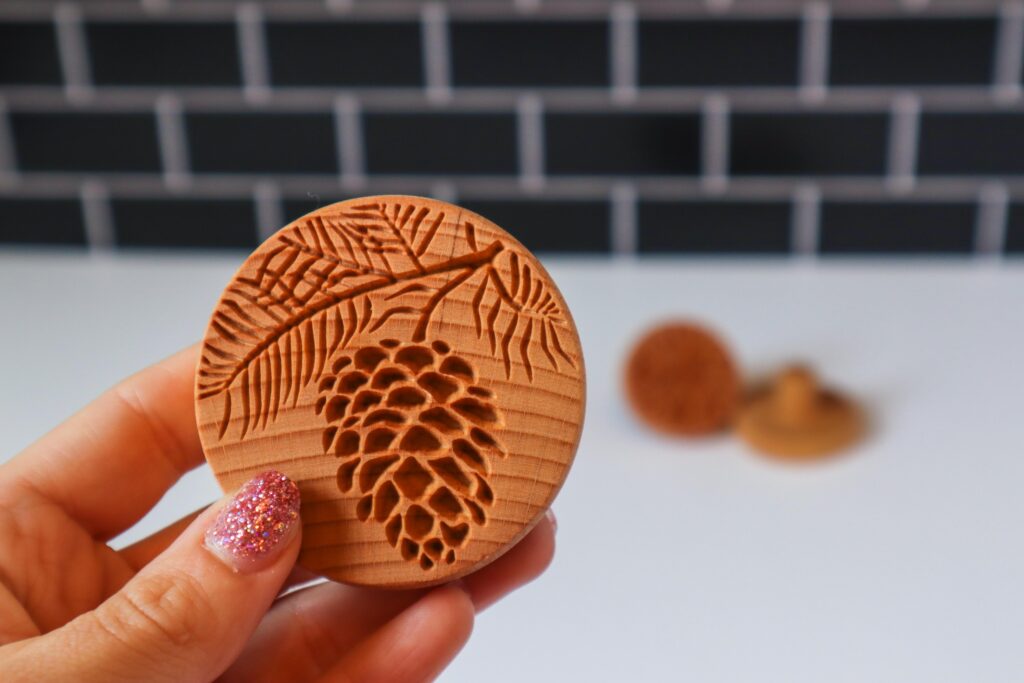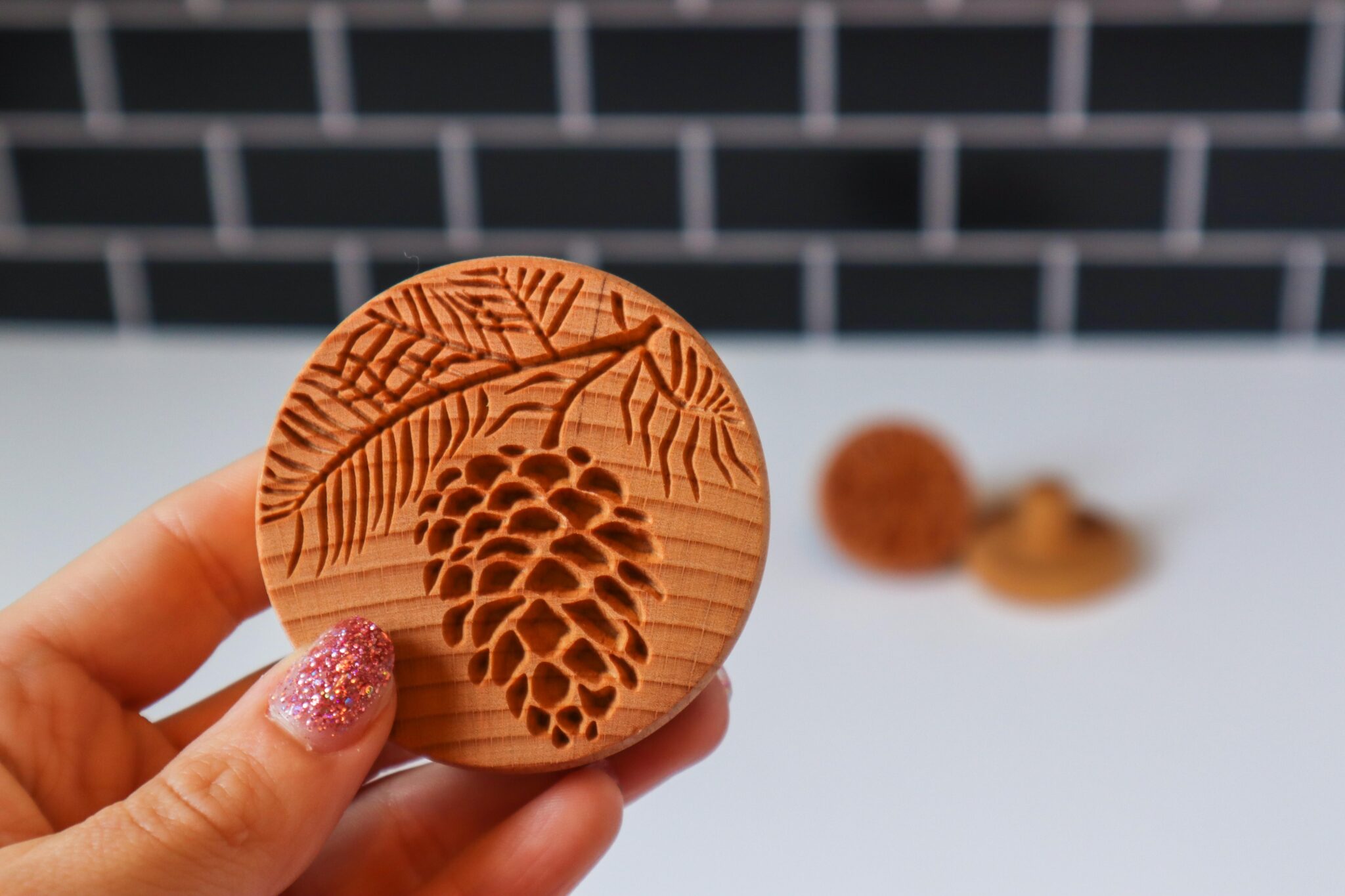 Reusable Zero Waste Bowl Covers
Baking bread, or anything that needs time to rise, can get a bit tricky when you are trying to finagle the cooking spray coated saran wrap onto your bread bowl. That's why these reusable bowl covers can come in handy! Super easy to use and apply to your bowl so you can maintain the perfect temperature for your dough while it rises.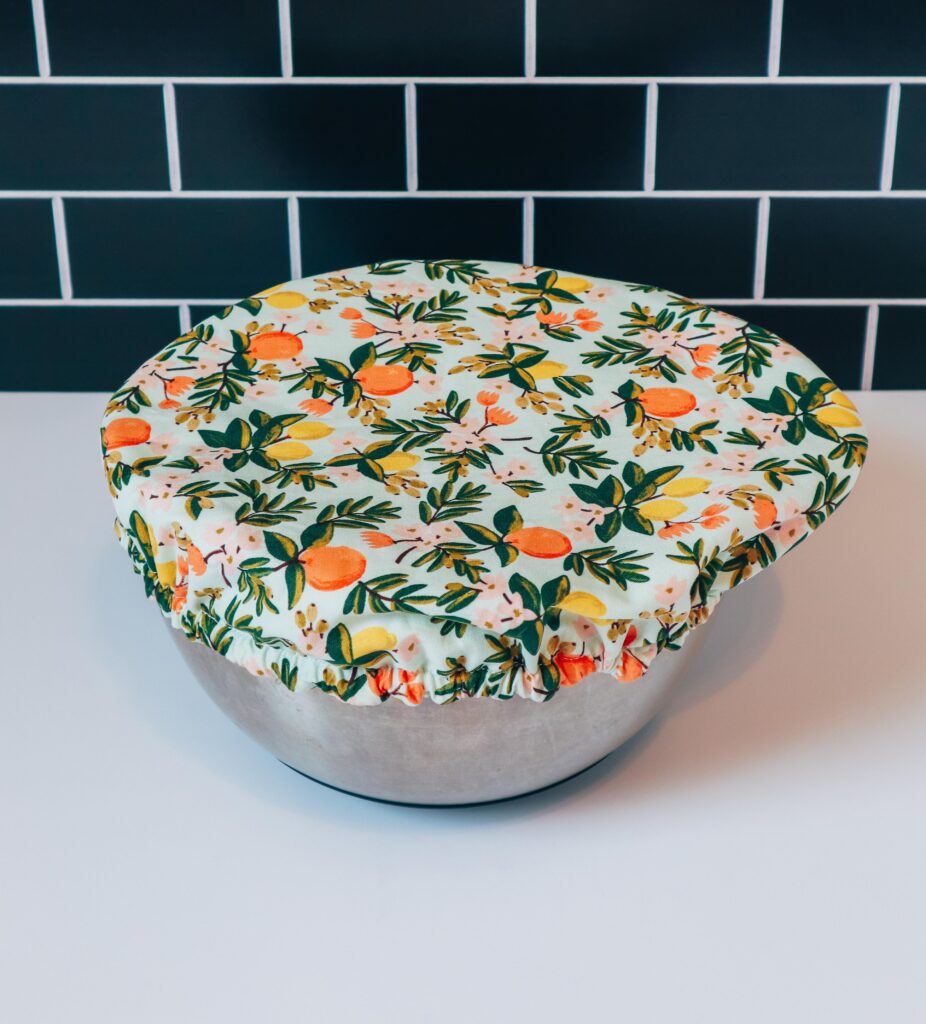 Personalized Kitchen Apron
Everyone knows that baking can get messy, so why not get a personalized kitchen apron that can be worn when you are baking? The thing about this gift idea is that it's perfect for anyone. This apron is my favorite because of the feminine ruffles! I put this apron on and my husband said, "That's the cutes apron I've ever seen!".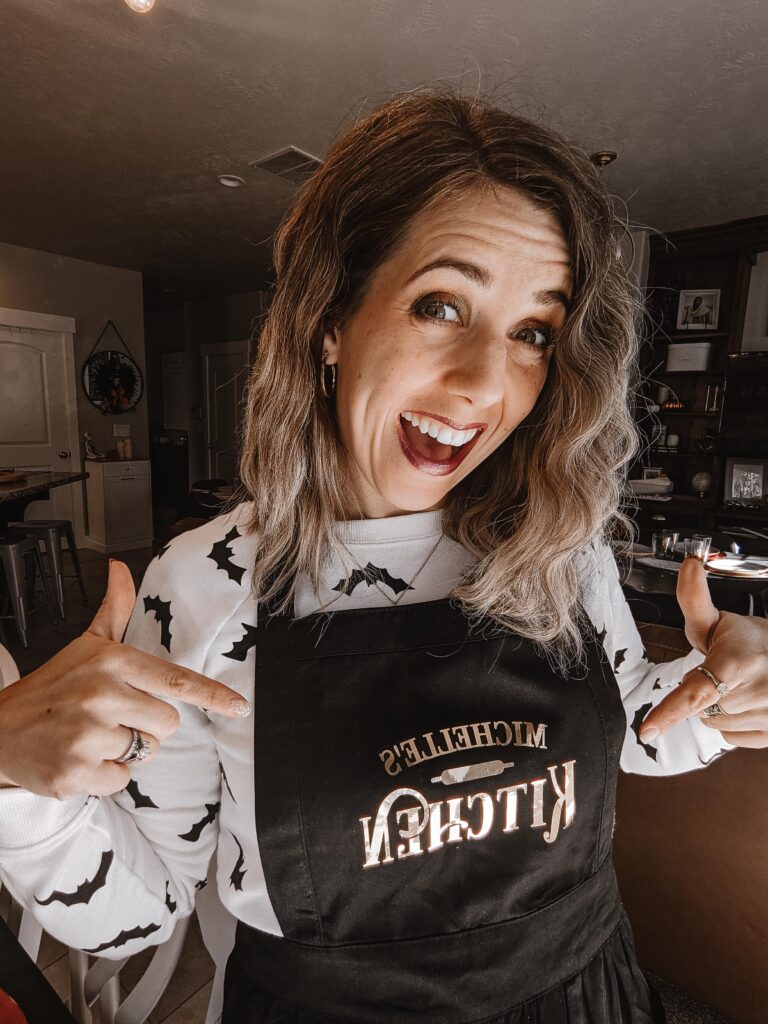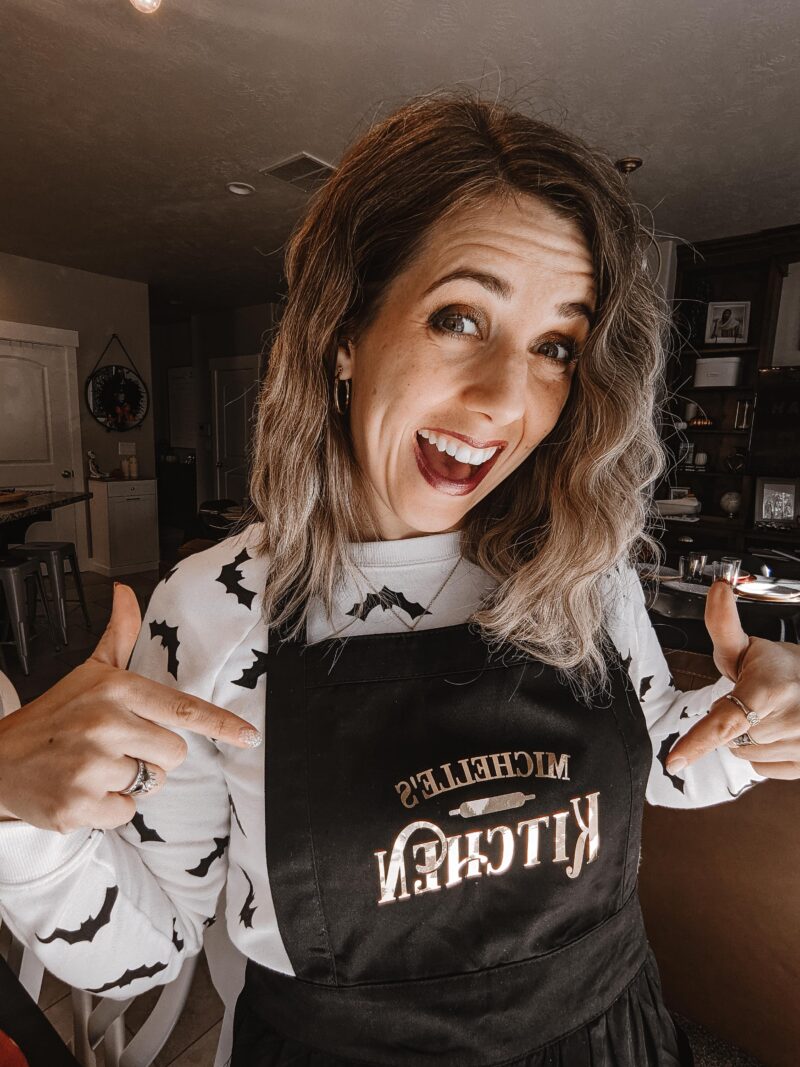 Shop Foodie Gifts for Bakers:

Books about Food and Cooking
Your foodie friend is great at cooking but they are always trying to be a better home cook. So why not get them a book about food and cooking? Cookbooks are the ultimate gift for those who love to cook and are always looking for more incredible recipes.
Cake Confidence Cookbook
Baking fancy cakes aren't as difficult as it may seem. Especially when you've got the Cake Confidence Cookbook! This is the perfect gift for your foodie friend that will fine-tune their skills by teaching them the art of baking beautiful, DELICIOUS, cakes…one step at a time. I love this cookbook! It's filled with all the best recipes and it also has a ton of pictures.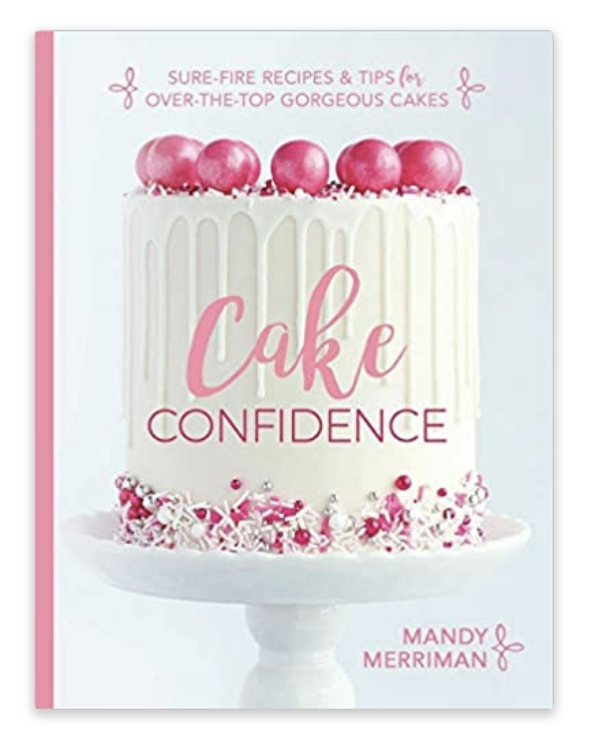 Well Plated Cookbook
This Well Plated Cookbook is a great gift for foodies because it's chuck full of fast, delicious recipes that will please their picky palettes, even if they are always on the run. It's the perfect food gift that keeps on giving!
Magnolia Table Cookbook by Joanna Gaines
Everyone knows that Joanna Gaines is one of the most well know names in American Homes and it's no secret that Joanna has more than a talent for home renovations. Her cookbook is sure to be a hit with your friend or loved one and it's one of the best gifts for foodies that you can buy.
From Crook to Cook: Recipes from Snoop Dogg
Who would have thought that Snoop Dogg, the rapper turned chef, was so incredible at cooking? As one of the most popular cookbooks on Amazon, you'll soon find out that rapping isn't Snoop's only talent! From Crook to Cook has delicious recipes that will put a smile on your food friend's face!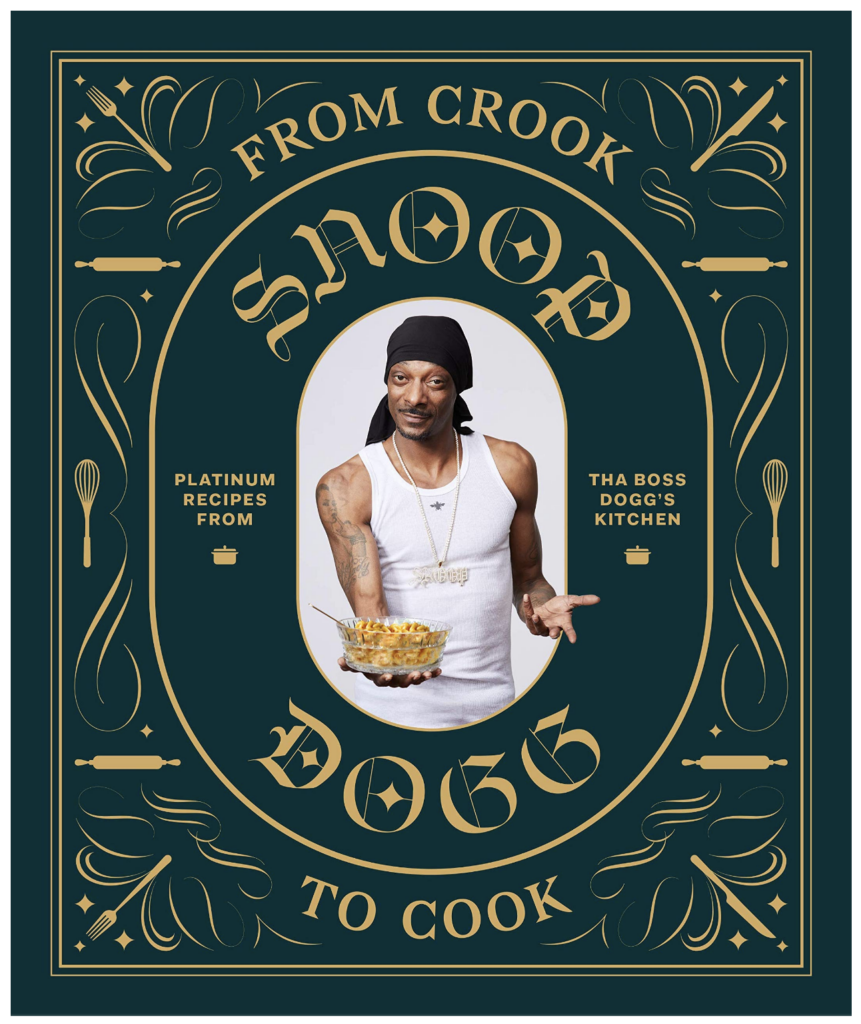 Shop Cookbook Gifts for the Foodie:

Gifts for Foodies Who Love Popcorn
Popcorn Maker
The best part about owning your own popcorn maker is that you can make your favorite flavors whenever you want. Maybe they love cheese and caramel, or cinnamon sugar? No matter what it is, this Popcorn Maker is a must-buy for anyone who loves popcorn and loves it often!
Popcorn Seasonings
Your family member may love popcorn but they haven't truly loved popcorn until they've tried popcorn with popcorn seasonings! It's incredible that you can take your favorite popped treat and turn it into a flavor explosion of epic proportions. You can flavor your popcorn with sweet or savory seasonings with this Popcorn Party Gift Box. It's perfect for a movie party with friends or your next Netflix binge night.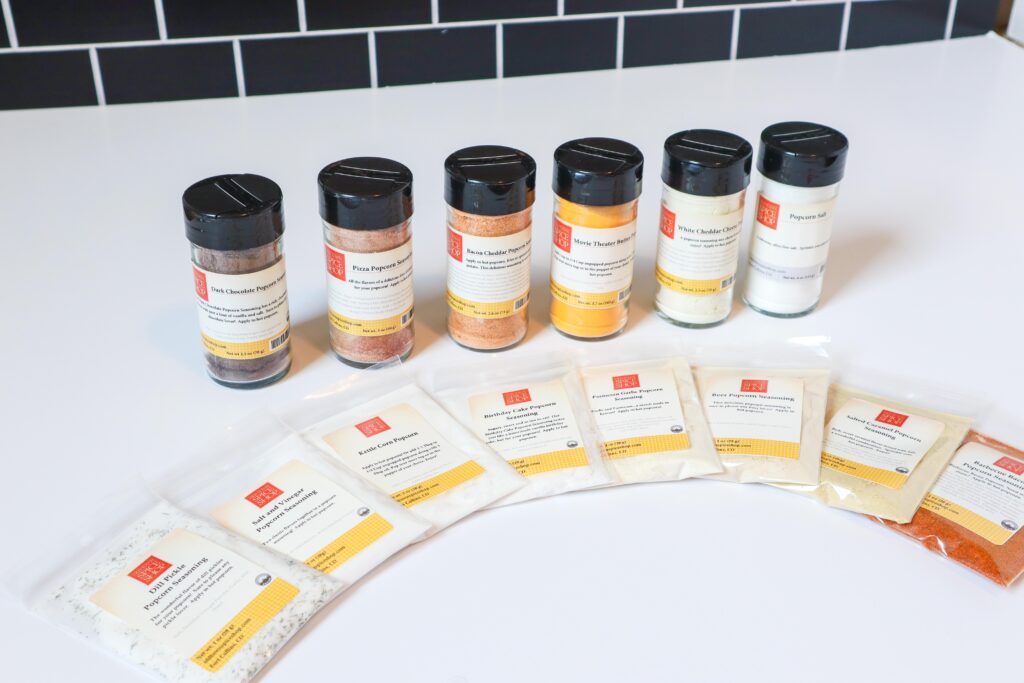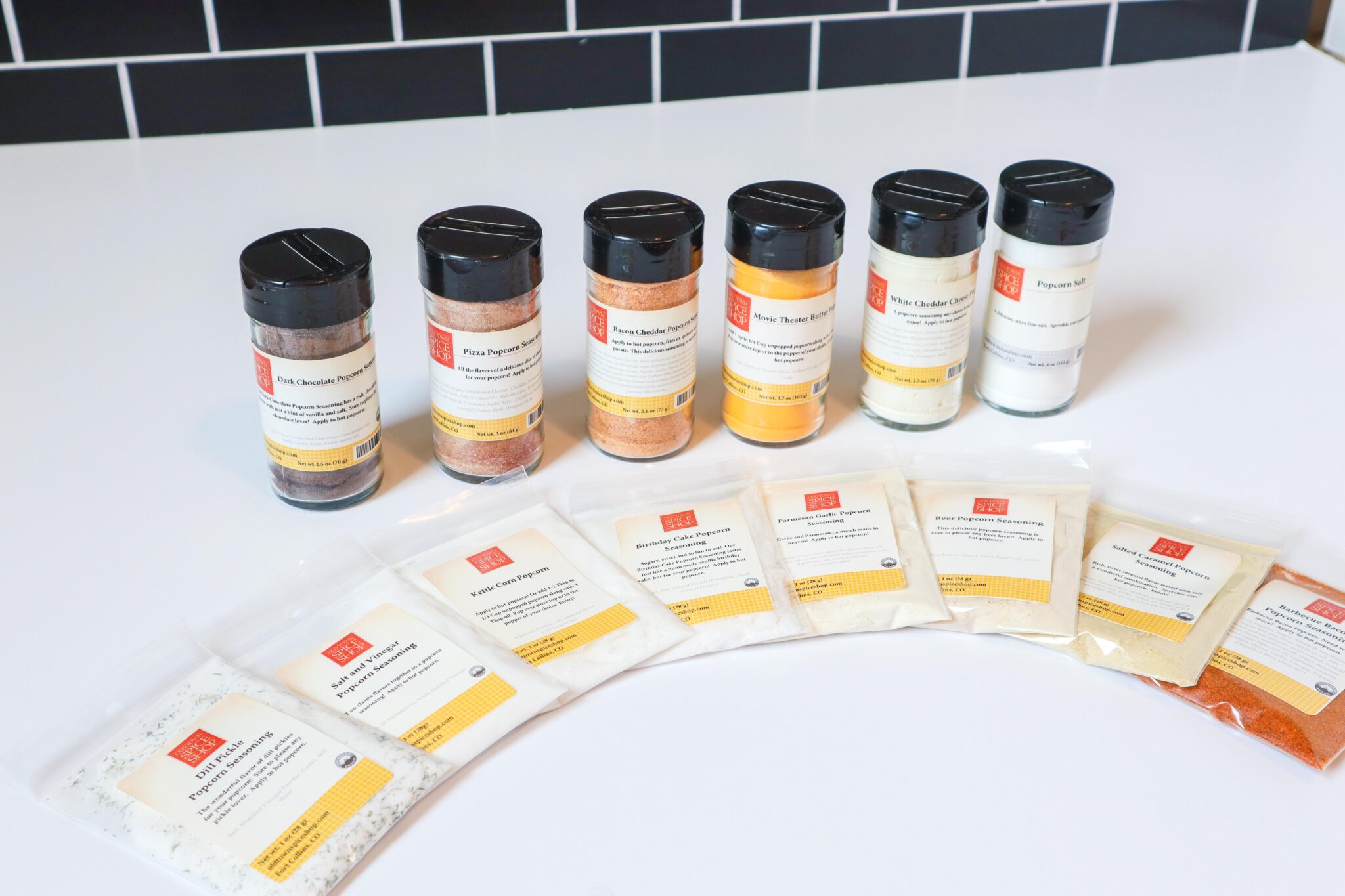 Amish Country Popcorn Kernels
Popcorn kernels are not all treated equally. Frankly, some popcorn kernels are just way better than others! That's why Amish Country Popcorn Kernels are among the best gifts for foodies. They are the best gift to get your popcorn lover off to the perfect start with creating their own gourmet popcorn hobby.
Popcornopolis Gourmet Popcorn
Everyone knows that Popcornopolis has the most incredible varieties of gourmet popcorn gifts, and their Sweet & Savory Gift Box is just the thing for a foodie. This gift box features nine different flavors of sweet and savory popcorn that will delight your palate and leave you wanting more! If you've never tried Popcornopolis before, get your head out of the sand and get some TODAY!
Popcorn Socks
Who doesn't love to show their love for their favorite treat by sporting it on their socks? Every popcorn lover deserves to have a pair of socks with popcorn on them!
Shop Popcorn Lovers Gifts:

Gifts for People Who Love Ice Cream
Personalized Spoon
Gifting your foodie their own Personalized Ice Cream Spoon is a sure-fire way to win over their heart. This is the perfect gift for someone who loves ice cream but also likes to feel spoiled. Yum! Use the code: PRACTICAL for 20% off!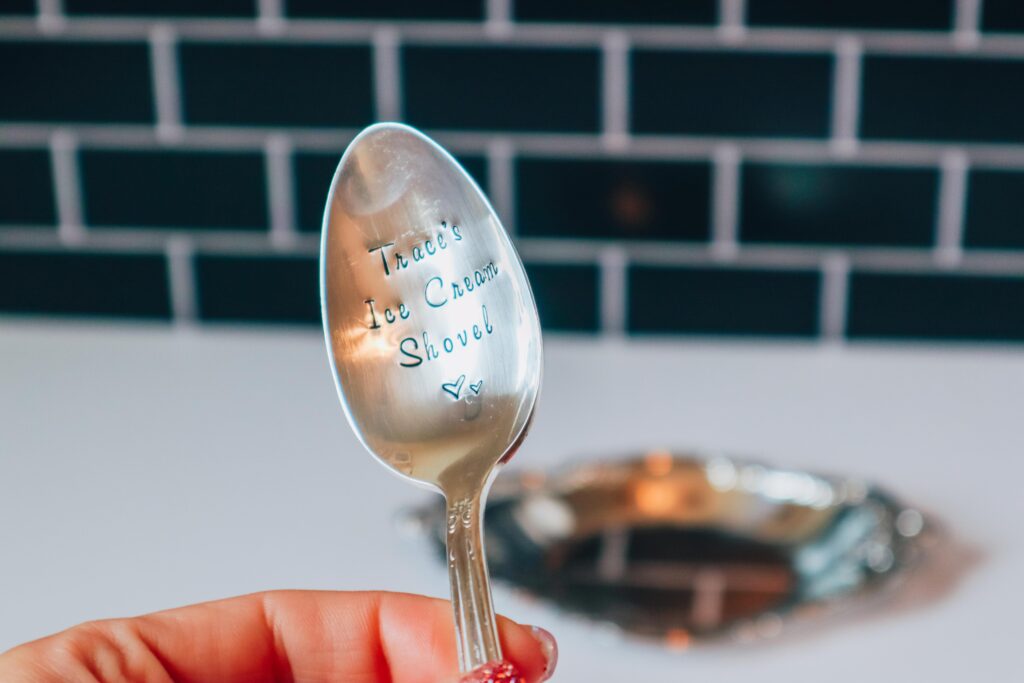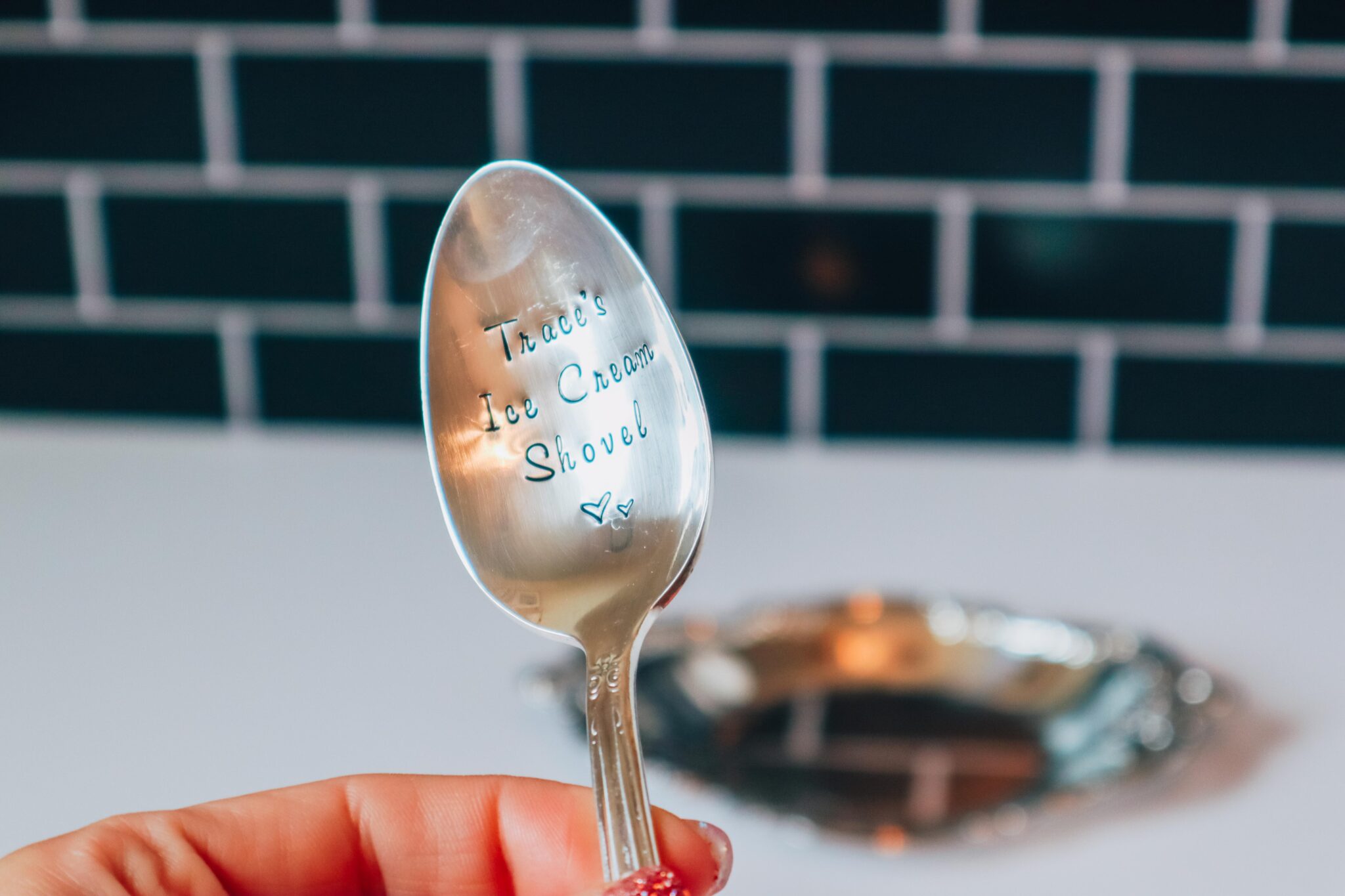 Freeze Dried Ice Cream
Looking for a unique gift to surprise your loved one with? Look no further than Freeze-Dried Ice Cream Sandwiches! Eating a freeze-dried ice cream sandwich is an experience like no other. It's a gourmet dessert that is sure to please anyone, even those who have incredibly high standards!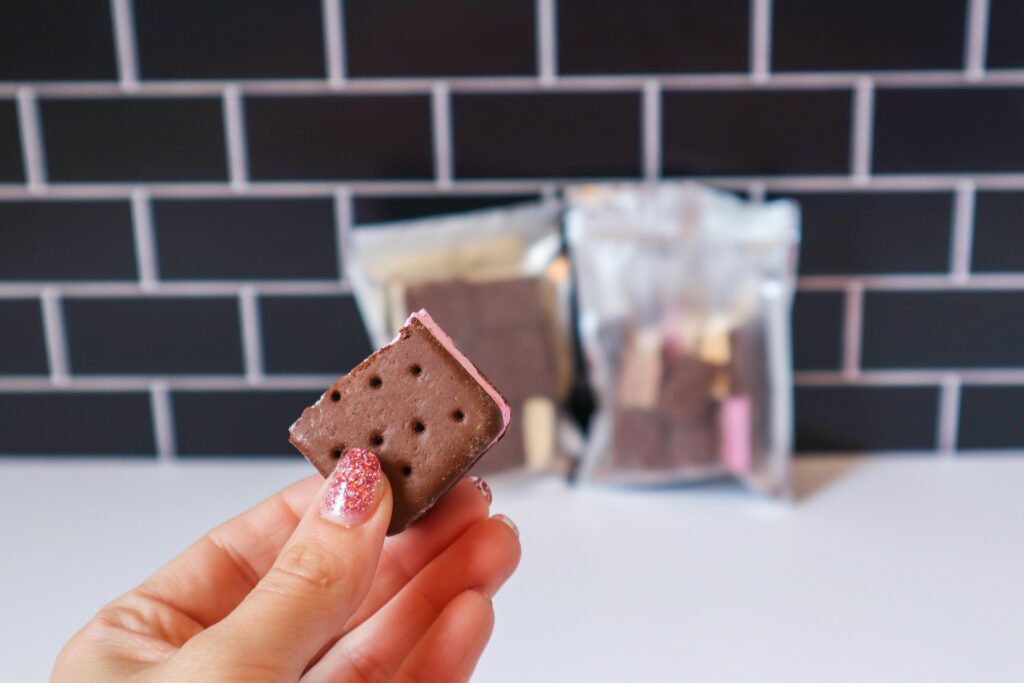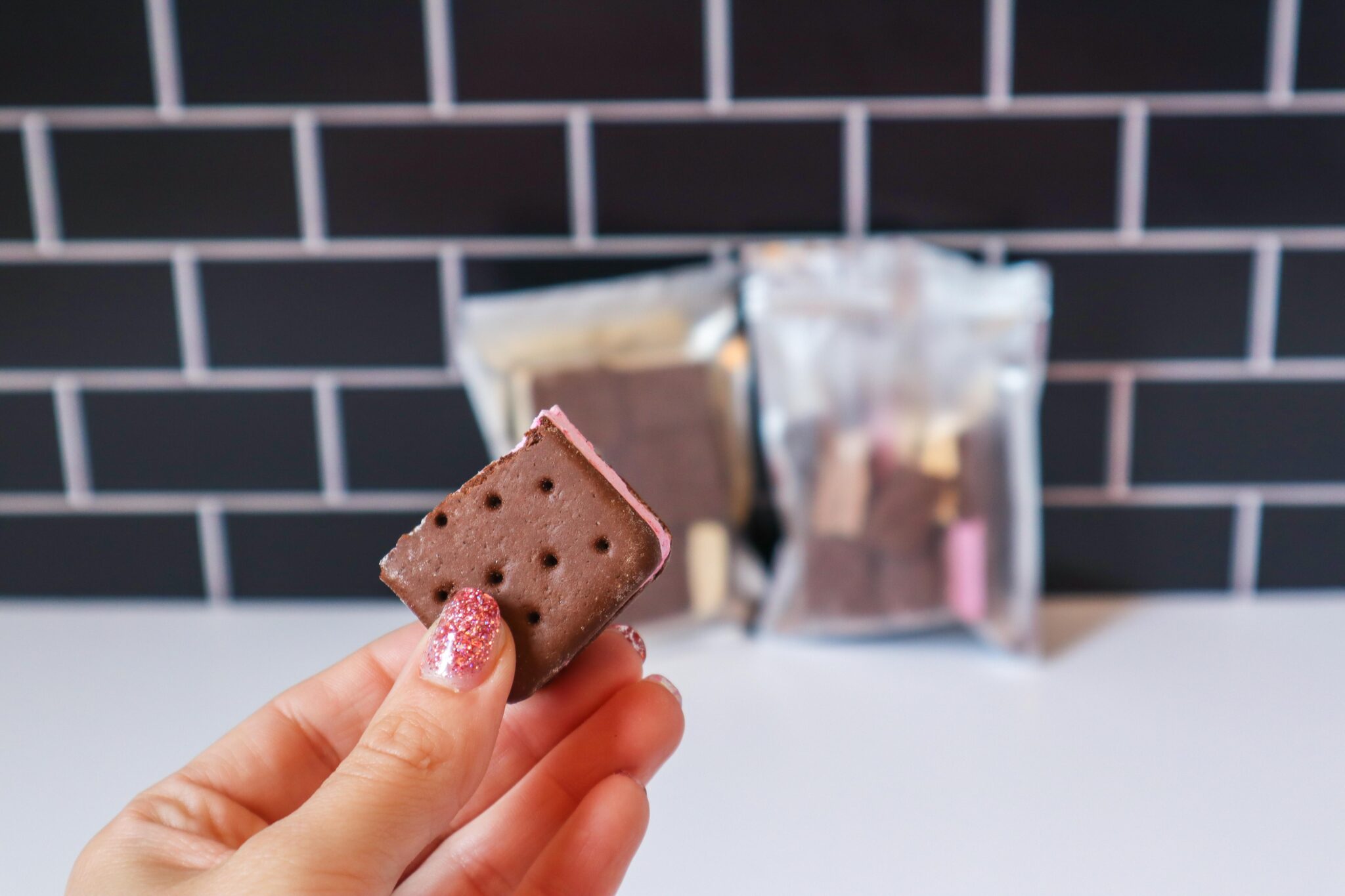 Waffle Cone Ice Cream Pint Sleeve
Eating Ice Cream straight out of the pint is a habit for many people. Giving your foodie a Waffle Cone Ice Cream Pint Sleeve is the perfect gift for keeping their hands warm while they enjoy their favorite sweet treat.
Ice Cream Sundae Kit
Plain ole ice cream just isn't going to cut it for a foodie. They want more texture and more flavor! Gifting them a Deluxe Ice Cream Sundae Kit is the perfect gift set to help them tantalize their taste buds!
Ice Cream Necklace
Why not let your ice cream lover show off their love for their favorite sweet treat with a Personalized Ice Cream Necklace!
Shop Ice Cream Lover Gifts:

Gifts for People who Love to Make Pizza
Personalized Pizza Peel and Rocker
Getting a pizza out of the oven is super awkward. And I'm not ashamed to admit that I've dropped a pizza or two on the ground. Either that…or I get pizza sauce all over my oven mitt! I got this pizza peel last year and it's been a game-changer! No more pizzas on the ground or sauce on my oven mitt. The best part is that this personalized pizza peel has our family's last name!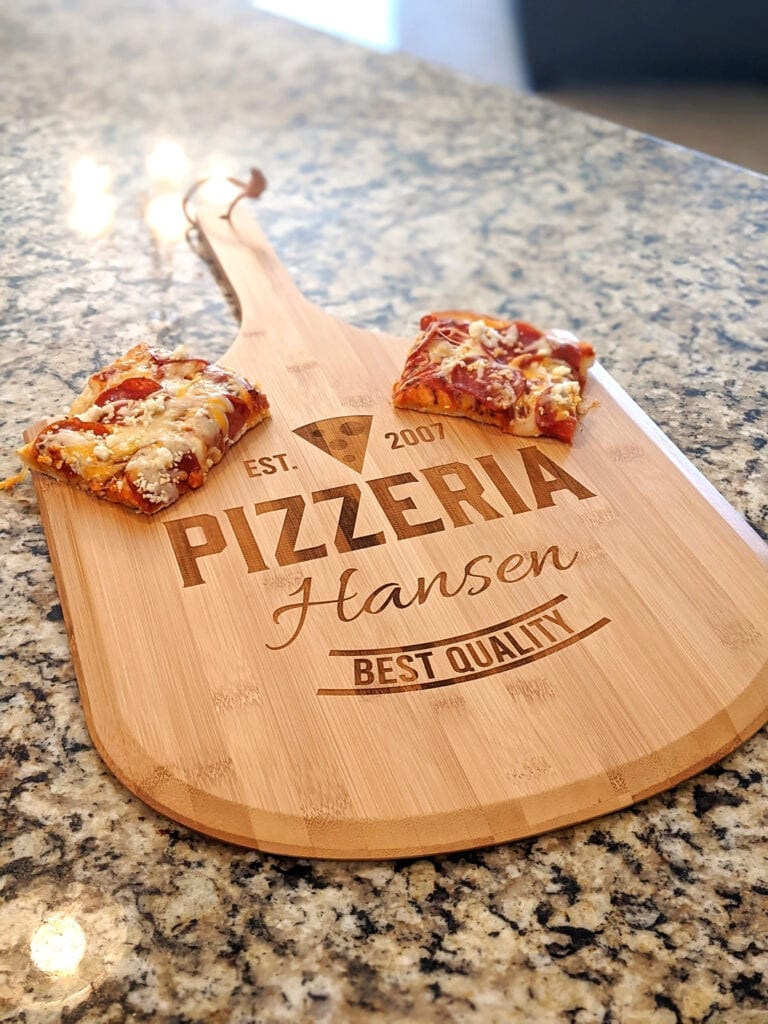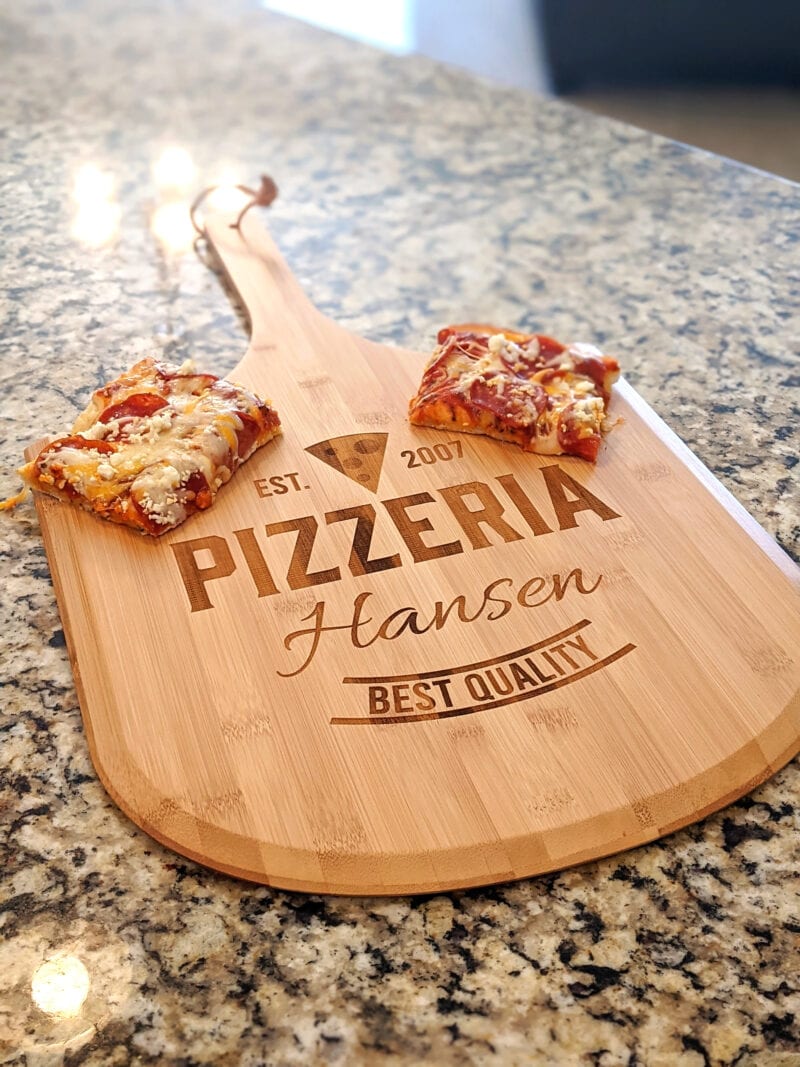 The Elements of Pizza Cookbook
The Elements of Pizza cookbook is full of ideas for cooking with fresh ingredients and making delicious pizza at home. It has some of the best tips and tricks so you can have the most success with your pizza. Don't forget to branch out and use some different cheese!
Pizza Oven
There's something special about making your pizza in a pizza oven. Some people spend thousands of dollars building a pizza oven out of actual brick in their backyards. This Pizza Oven is a bit pricey but nothing compared to a custom-built one. This is one of those gifts for foodies that your bestie would just die over!
Pizza Grilling Stone
Ever made a pizza only to have it fall through the oven grates? Yep, me too! That's why a Pizza Stone is such a great holiday gift for your foodie. The hot stone helps to bake the pizza evenly and prevents unnecessary pizza spills on the bottom of your oven!
Shop Pizza Lovers Gifts:

Dutch Oven Gifts
CampMaid Grill and Accessory Kit
Some of the best products on the market are things that solve a common problem. When I watch the video featured in the product listing, my jaw dropped! SO MANY of the common dutch oven annoyances are solved with this Dutch Oven Grill and Accessory Kit. My favorite feature is the lid grabber that keeps the lid off of the ground…just in case you need to put it back on. Problem-solving products make some of the best gifts for foodies!
The Dutch Oven Cookbook
This cookbook is full of awesome, easy recipes that you can use whether you're camping or just cooking on the back patio. It has tons of great resources and has some delicious dishes that you're guaranteed to enjoy.