36 BEST BBQ Gift ideas for the Man Who Loves to Grill
The man who loves to BBQ or smoke meat is a special type of person. He knows how to cook and has the patience to wait for just the right moment when he can show off his skills. But as much as he loves cooking meat, it's not always easy finding gifts that suit him. That's why we put together this list of the best grilling gifts you can give to your bbq lover!
BBQ Gift Ideas
Some of the best grilling gifts you can buy for someone who loves to BBQ are:
Grilling tools
A grilling cookbook
Cast iron dishes
BBQ Tee
BBQ Tumbler
Pellet Grill (such as a Traeger)
An apron
Digital Meat Thermometer
Basting Brush
Burger Smasher
Cedar Planks
Quality Knives
Wood Pellets
BBQ Rubs and Sauces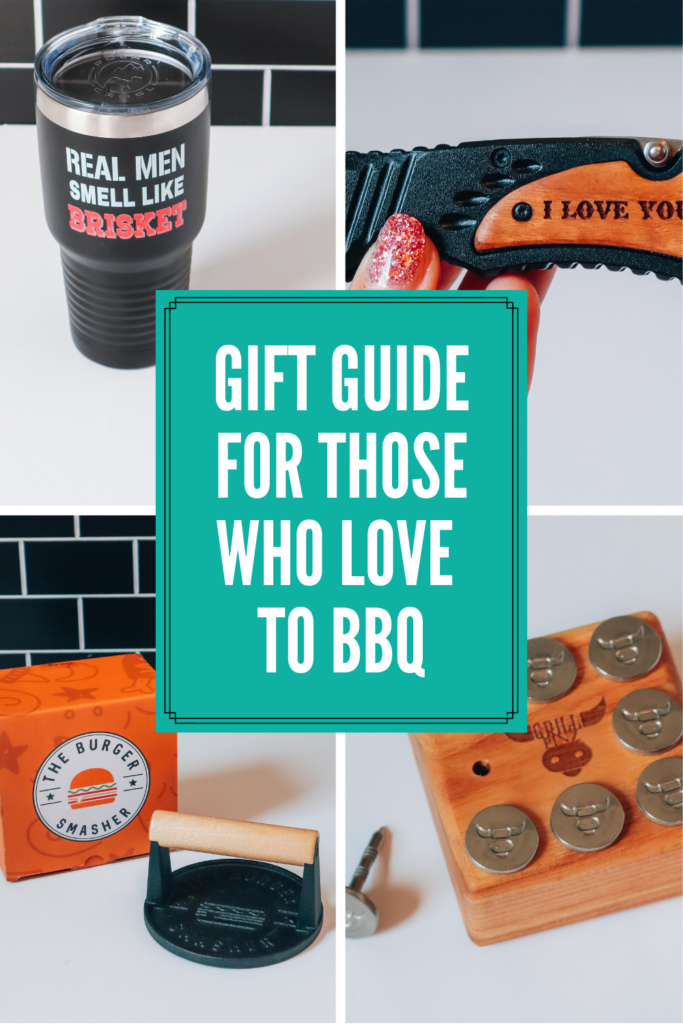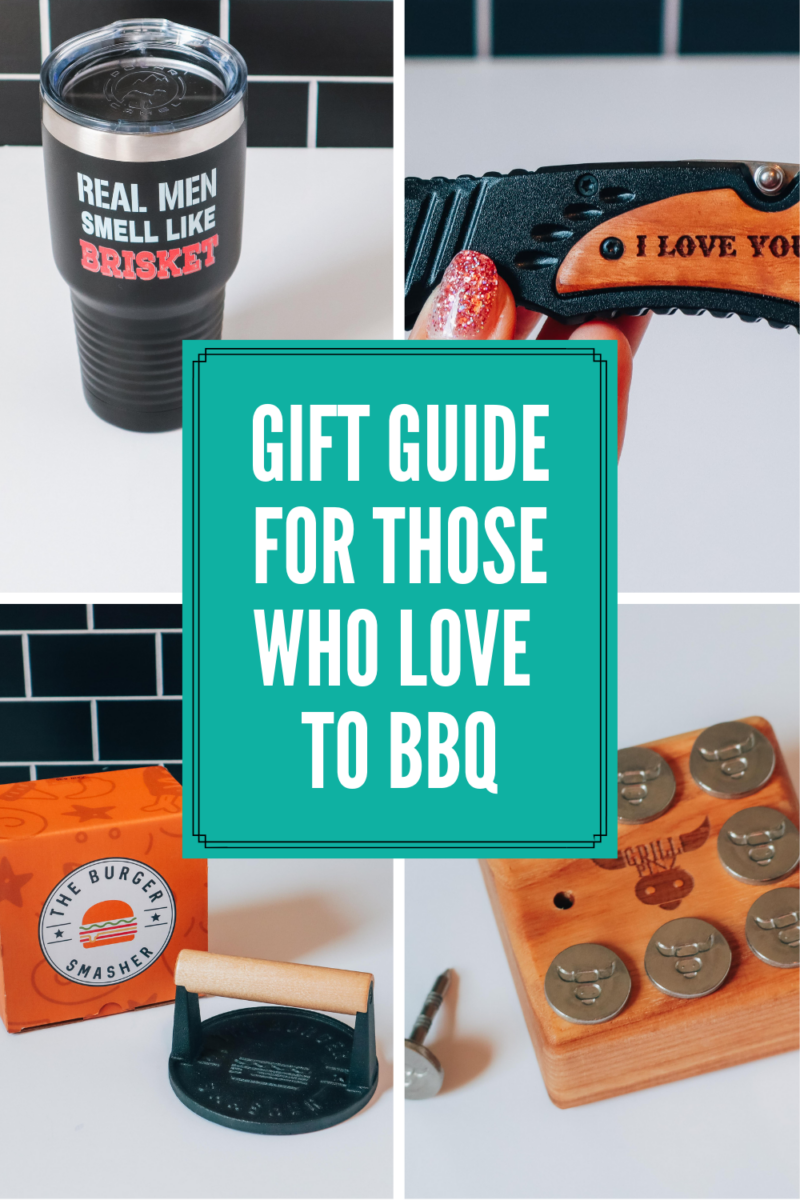 Wearable Grilling Gifts
Many grilling enthusiasts love to sport their hobby around town. That's why you should get him some wearable gifts!
Shirts for the Barbeque Enthusiast
You may not initially think about a shirt for your grilling enthusiast but wearing a shirt that shows their love for their favorite hobby may be just the thing they love most! A BBQ shirt is a great gift that they can use again and again…whether they are using the grill or not!
Shirts come in many styles and designs so it's easy to find something that is perfect for your man. Some just say it like it is…like this 'This is my Meat Smoking Shirt' shirt.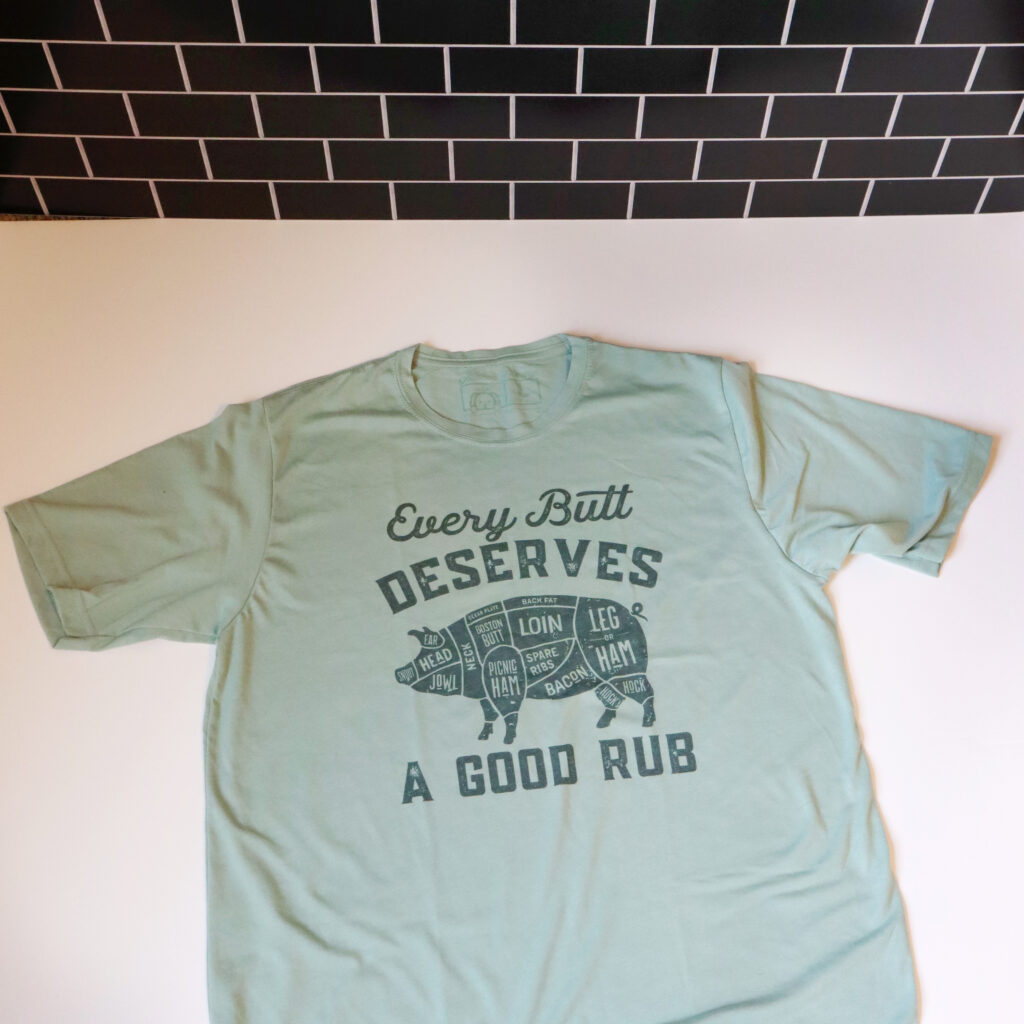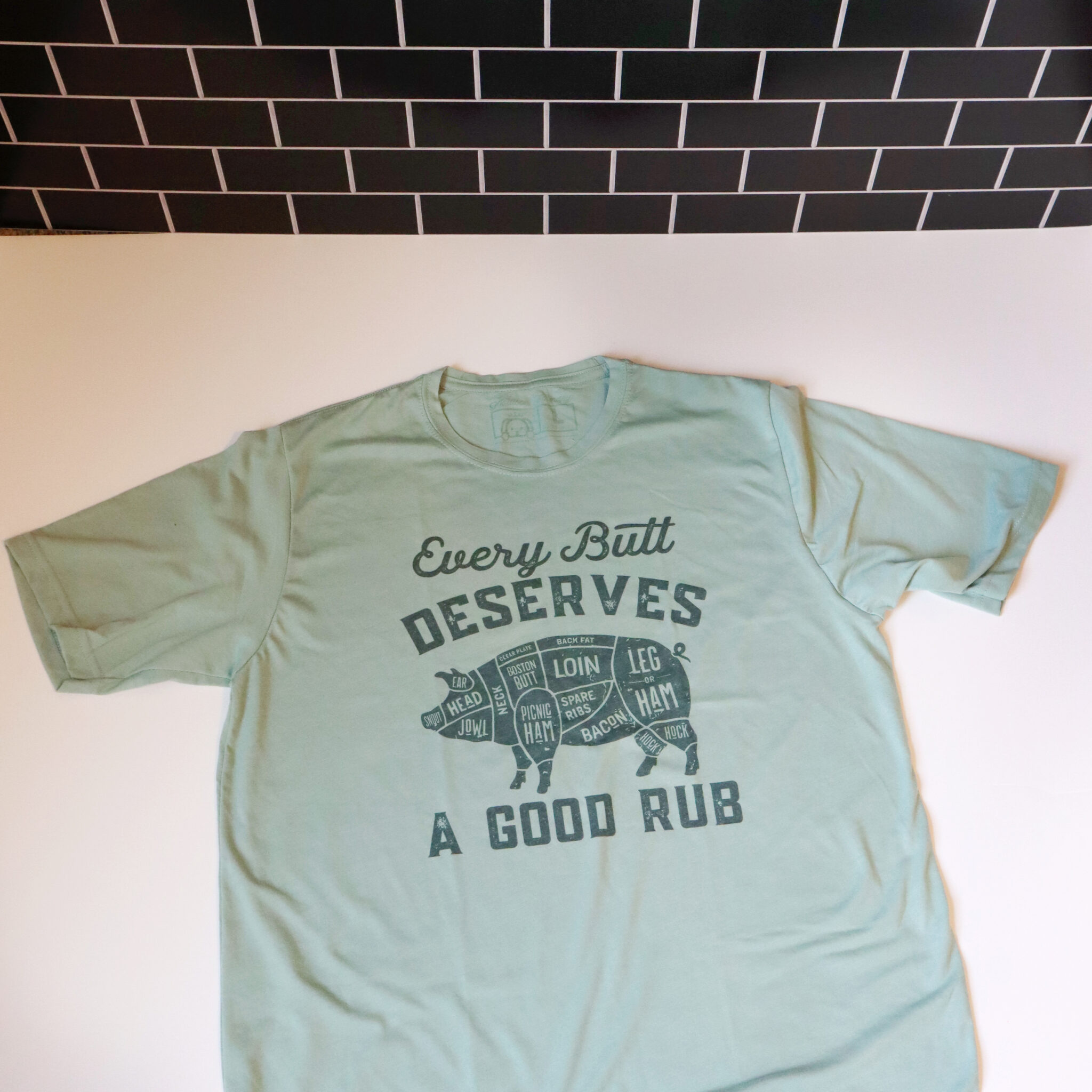 There are tons of funny BBQ shirts with clever puns that will make them a great grilling gift. I really love this 'Every Butt Deserves a Good Rub' tee.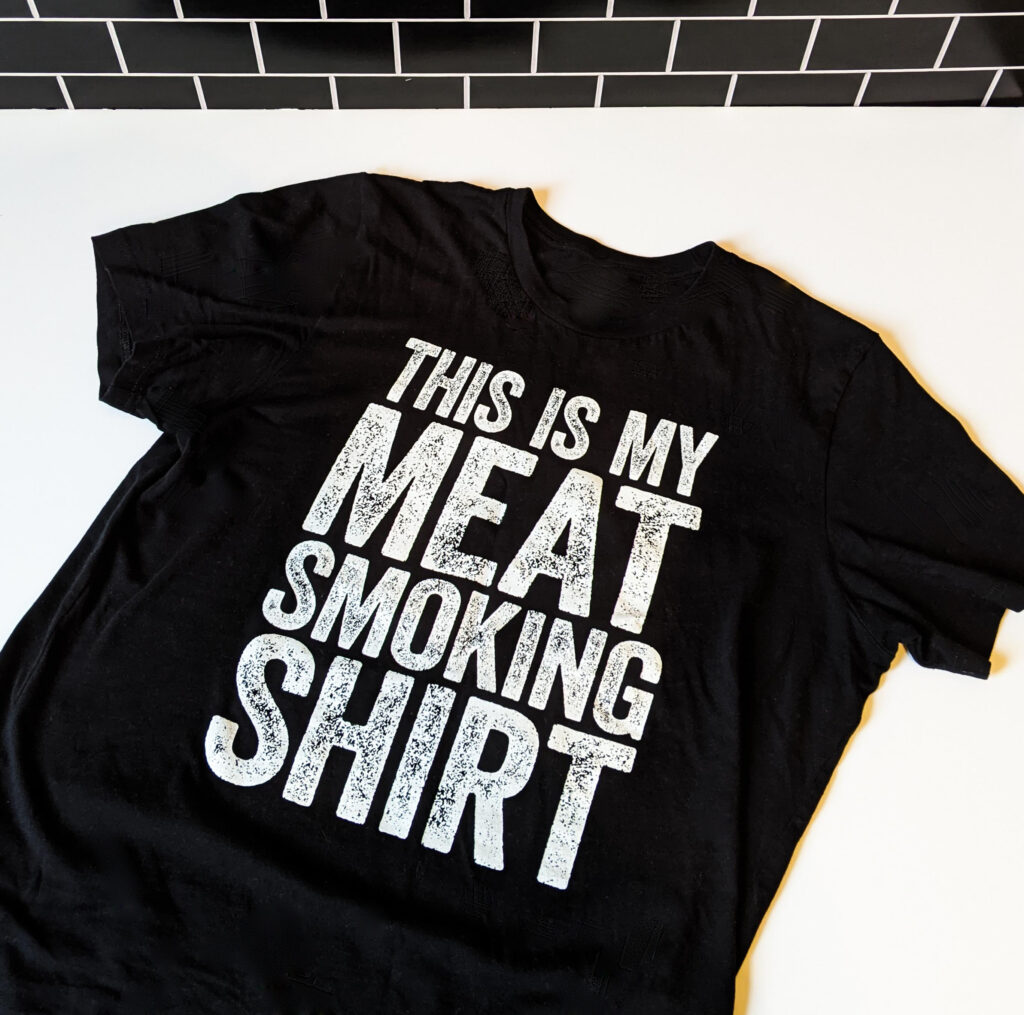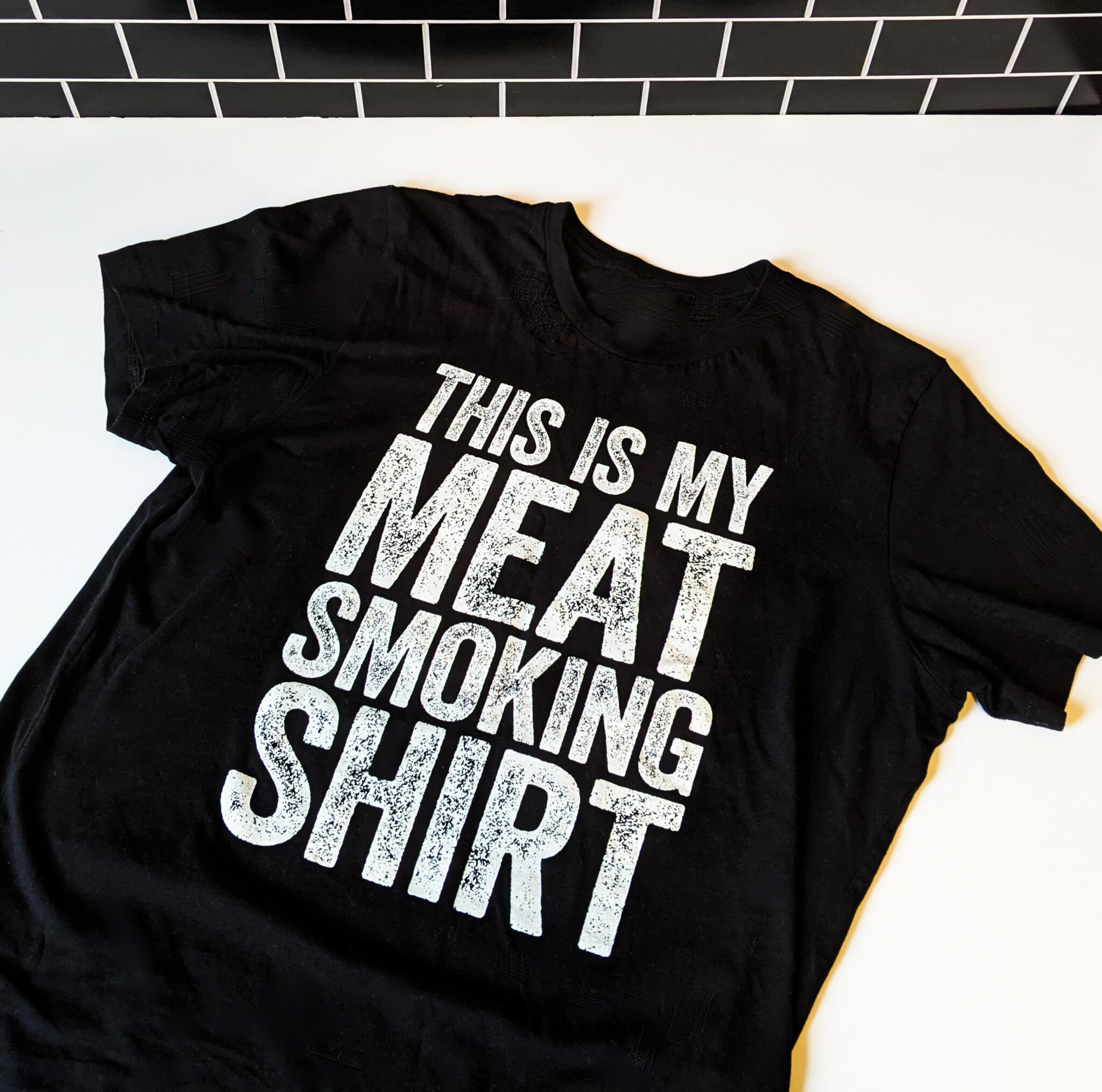 Shop BBQ Tees:

Barbeque Aprons They'll Love
Anyone bbq lover knows that things can get messy really fast. The best way to protect your clothes from stains or flare-ups is an apron! If you have a leather apron, it can also protect you from the intense indirect heat. There are also a lot of really funny BBQ Aprons that make a great gift idea.
Shop BBQ Aprons:

Insulated Tumbler That's Just the Right Size
Every barbeque enthusiast knows that it's a tough job making incredible food for everyone. It takes hard work, dedication, and patience! And every master griller needs their own insulated tumbler to quench their thirst. Not just any tumbler will do…they need a funny tumbler! I go this 'Real Men Smell Like Brisket' tumbler for my grill master hubby and he just about died laughing when he saw it. He carries it around with him everywhere!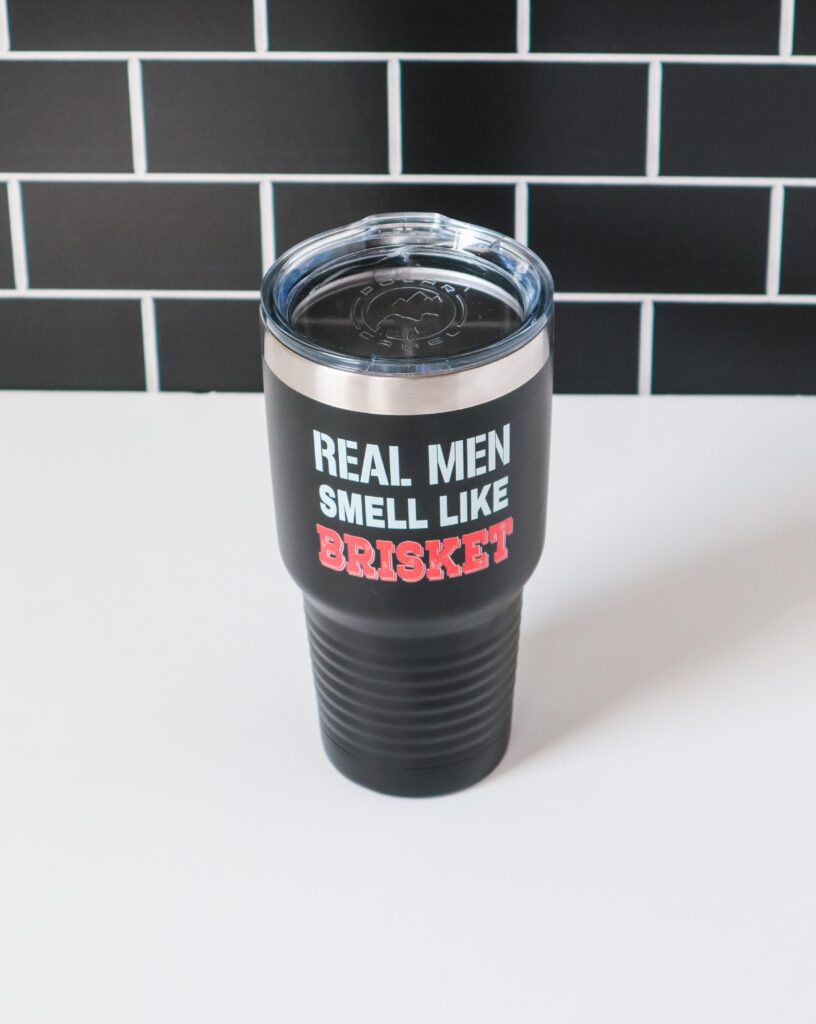 BBQ Sauces They'll Love
Finding the right BBQ sauce can be like finding a needle in a haystack. It's important to find a sauce that is made from quality ingredients and with flavors they'll love.
You can give your grilling enthusiast the gift of making their own sauces or expertly pairing them with different meats, vegetables and rubs for an out-of-this-world meal! Many BBQ Sauces tell you on the bottle what types of meats they will match best with.
Here are some amazing BBQ Sauce options that WE LOVE that'll be the perfect gift:

The BEST Meat Rubs
Meat rubs are arguably one of the most important things you can do to your meat to take it from good to great. That's why giving your barbeque enthusiast some incredible meat rubs can be the perfect gift. It can be hard to decide what rub to buy because there are so many! Some have a smoky flavor, some have a spicy kick, and some are sweet.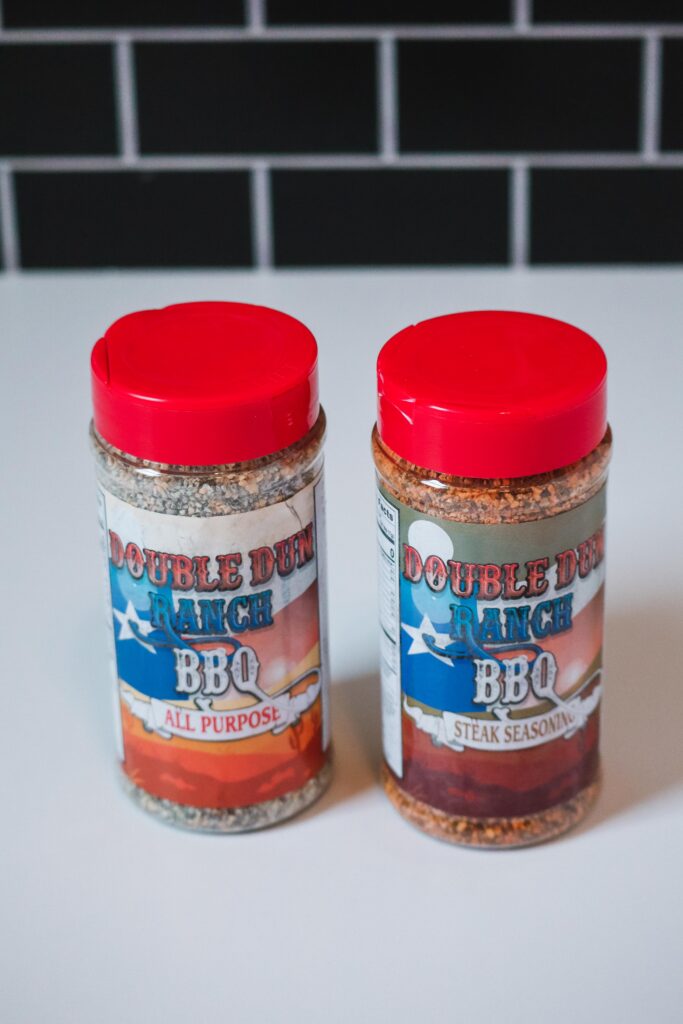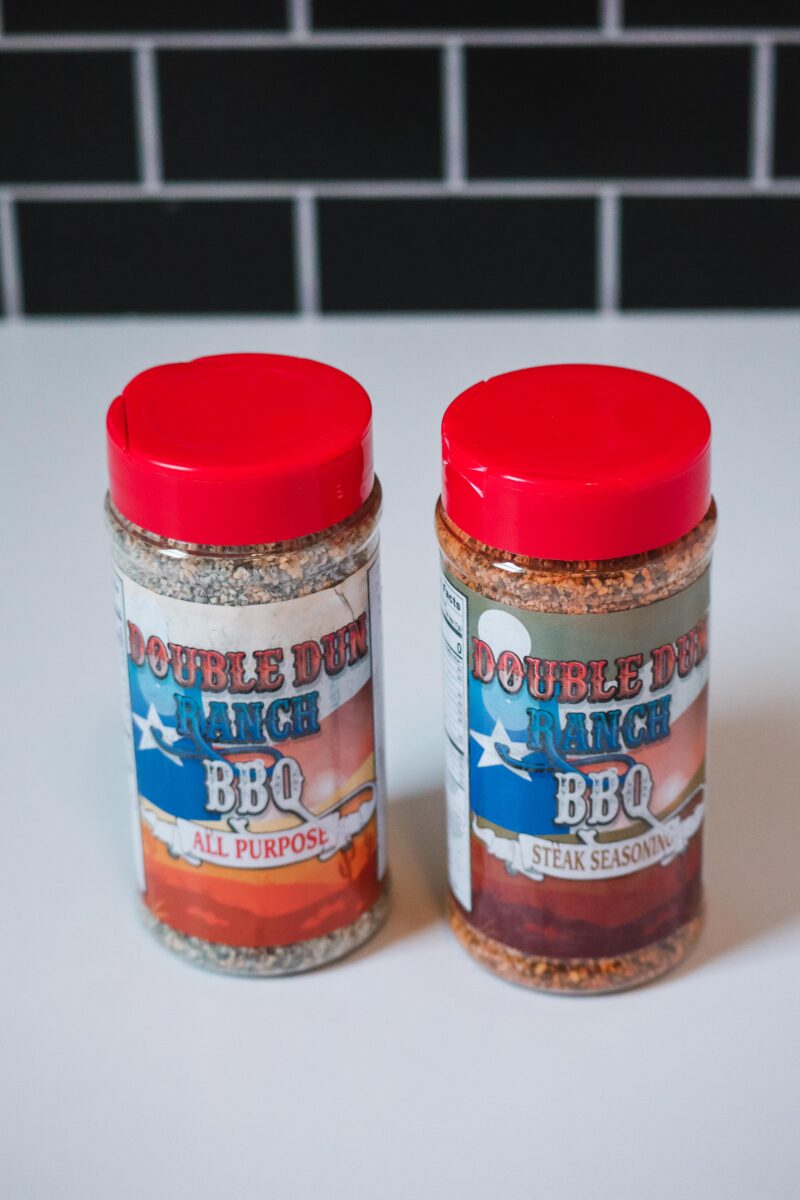 But some are definitely better than others. The options are almost endless, but if you're looking for the best meat rubs to gift your grilling enthusiast then here are some of our favorites. I know that the Double Dun Ranch BBQ Rubs have been used by the shop owner and he won several competitions with them!
Shop our family's FAVORITE BBQ Rubs:

Pellet Grills vs. Open Flame Grills vs. Charcoal Grills
There is a difference between pellet grills versus open flame grills. And you'll need to know the difference before purchasing a new grill.
A pellet smoker is a little bit like slow cooking. The meats cook on low temperatures for longer periods of time. Pellets are made out of wood and they give the meat a great smoky flavor that people love about barbecue grills. They also use less fuel compared with other types of smokers so this makes them more green-friendly as well!
Open flame grills are the more traditional method of cooking and are much faster than a pellet grill. The meats cook for shorter periods at higher temperatures.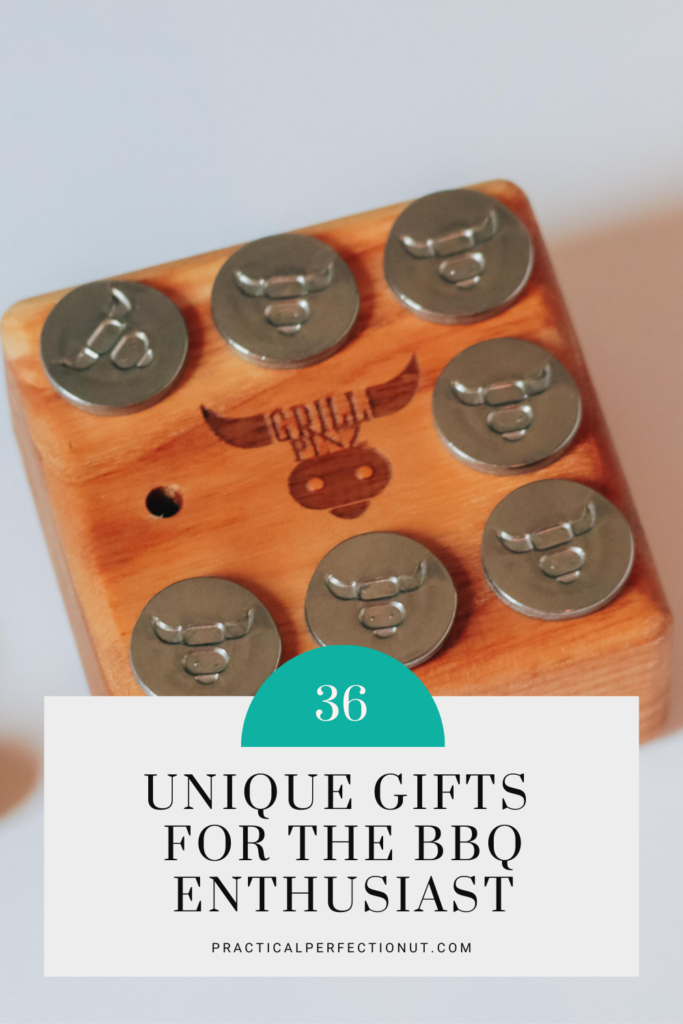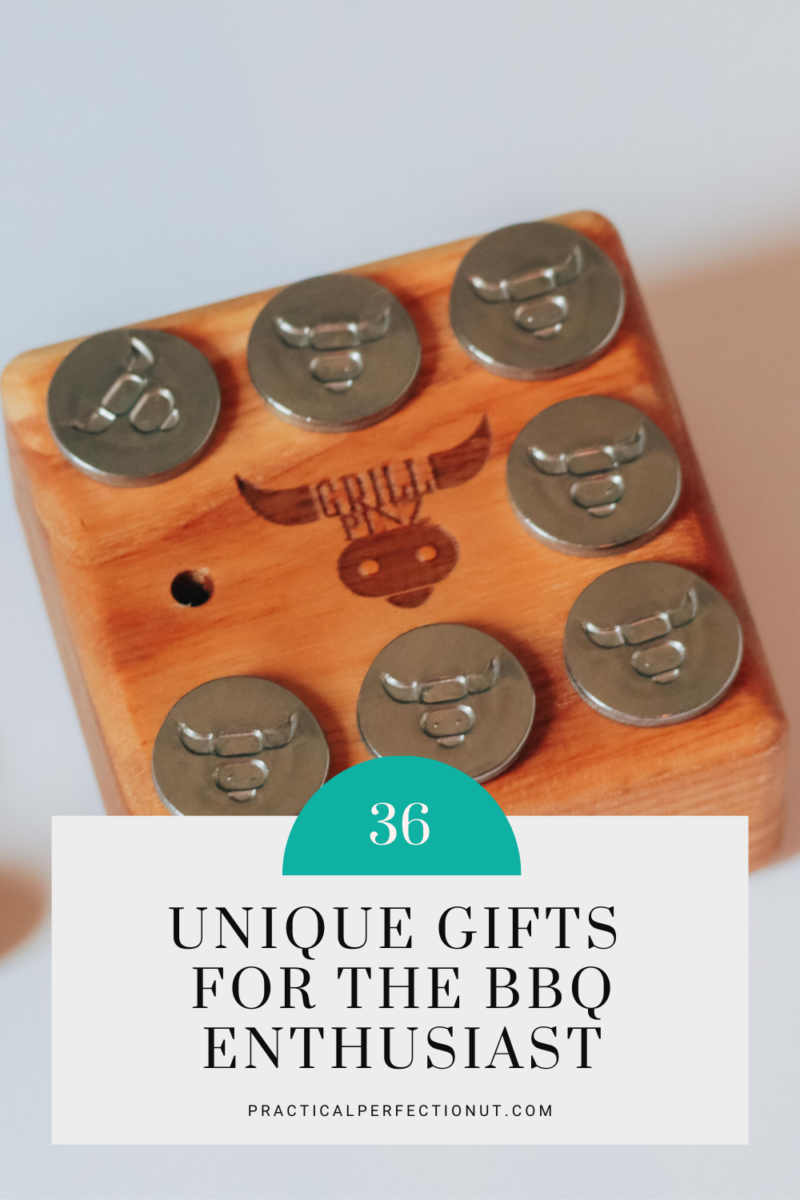 So what does this mean? This means that meat cooked on a pellet grill will be very tender, but might not have as crispy skin or crusts as an open flame-grilled would make it. However, some people prefer their food to be less dry! So if you're looking for something moist then try out one of these pellet grills before buying another wood-fired barbecue pit! Another pro about pellet grills is they heat up fast because there's no way to burn fuel besides electricity.
A charcoal grill takes forever to preheat unless there are already burning embers in it.
A pellet grill can reach temperatures of 500 degrees or even higher within minutes! This is awesome because you'll be able to cook your food faster than ever before, no matter if you're cooking steak, chicken, ribs, or veggies.
Grilling foods can be a great way to get yourself on the right track to eat healthier. There are a lot of great resources out there to help you make healthier choices. If you ever wondered about New York strip steak calories, you'll be happy to find that it's a lean meat choice with low calories!
BBQ Utensils
Grill Brushes
There are a lot of grill tools on the market but having a good grill brush is a must. It can really help you when you're cleaning your grill to get any stuck-on food. Traditional grill brushes have metal bristles that scrape the baked-on food, off. However, I've seen an upward trend in wood grill scrapers that, over time, mold to the size of your specific grill grates and it's not as hard on your grill grates.
Basting Brush
A basting brush is one of those must-have grilling accessories. A basting brush is great for basting ribs, chicken and even brushing sauces onto a pizza. Some of them have bristles, and some of them are made out of silicone. The silicone ones are much easier to clean!
Good Quality Knives
Giving good quality knives is one of the best gifts you can give. It's super frustrating to use a dull knife, and it's dangerous as well. These knives stay sharp for longer periods of time. They also have an ergonomically designed handle that makes them comfortable in your hand while you use them!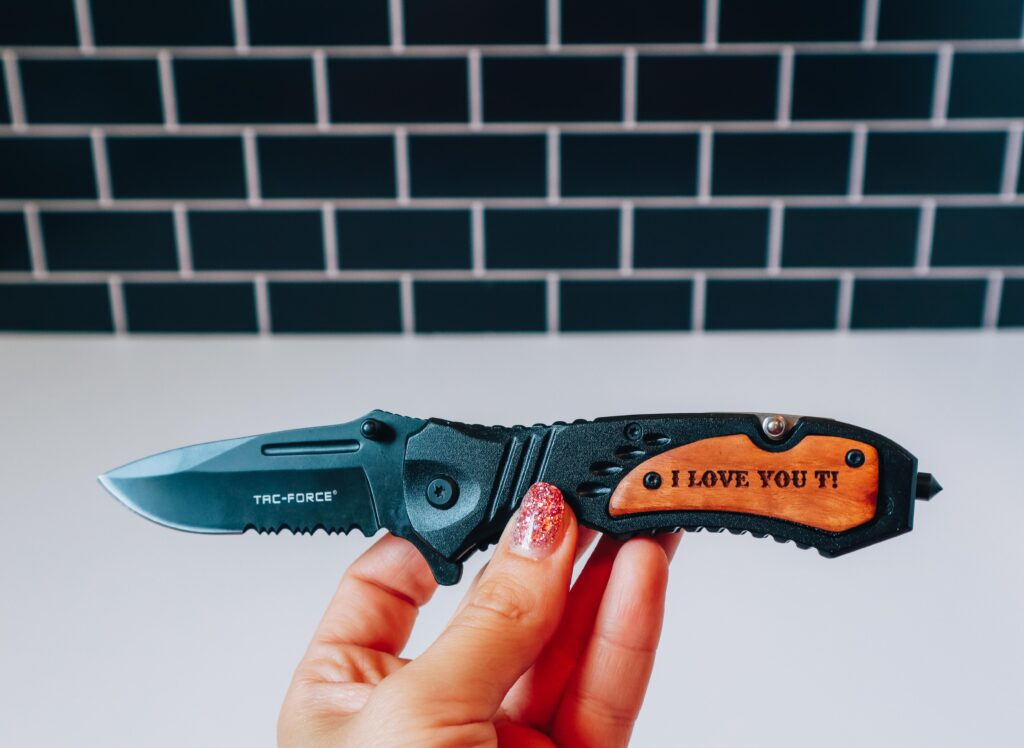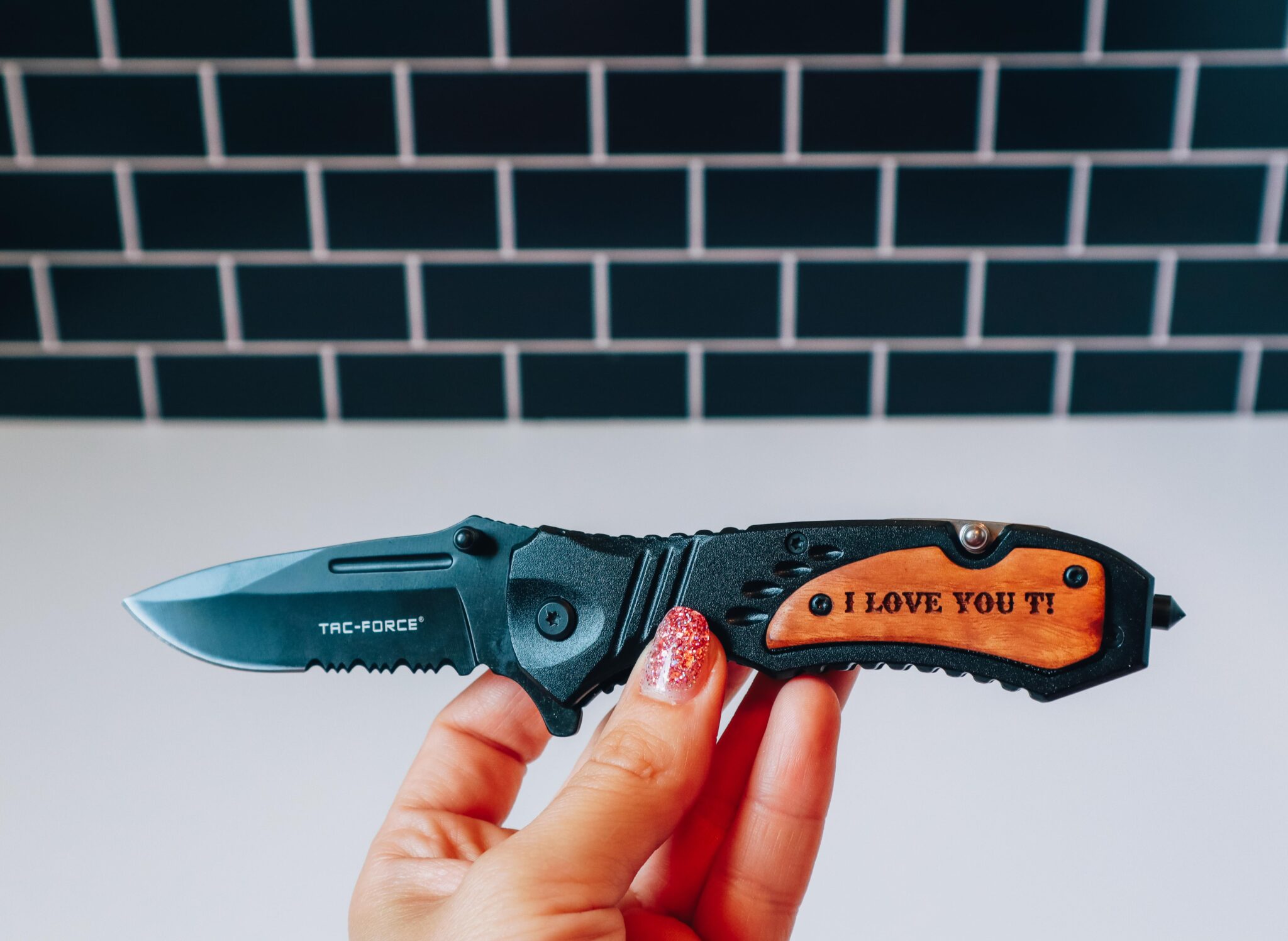 I love this Personalized Engraved Pocket Knife that's nice to carry around when you're on the go, such as on a camping trip. Or if you are at home and you are dealing with a large piece of meat that you need to slice like butter, you can't go wrong with this XL Victorinox Slicing Knife.
BBQ Tools for the Grill Master
Grilling gifts for BBQ lovers often involve the many BBQ tools that make grilling easier, faster, safer, and make it taste better!
Burger Smasher
If you know a meat lover who loves a good burger, then you'll have to try The Burger Smasher! This is an awesome tool that is fun for people of all ages. The Burger Smasher makes a perfect gift because it's so unique and different – not to mention crazy cool!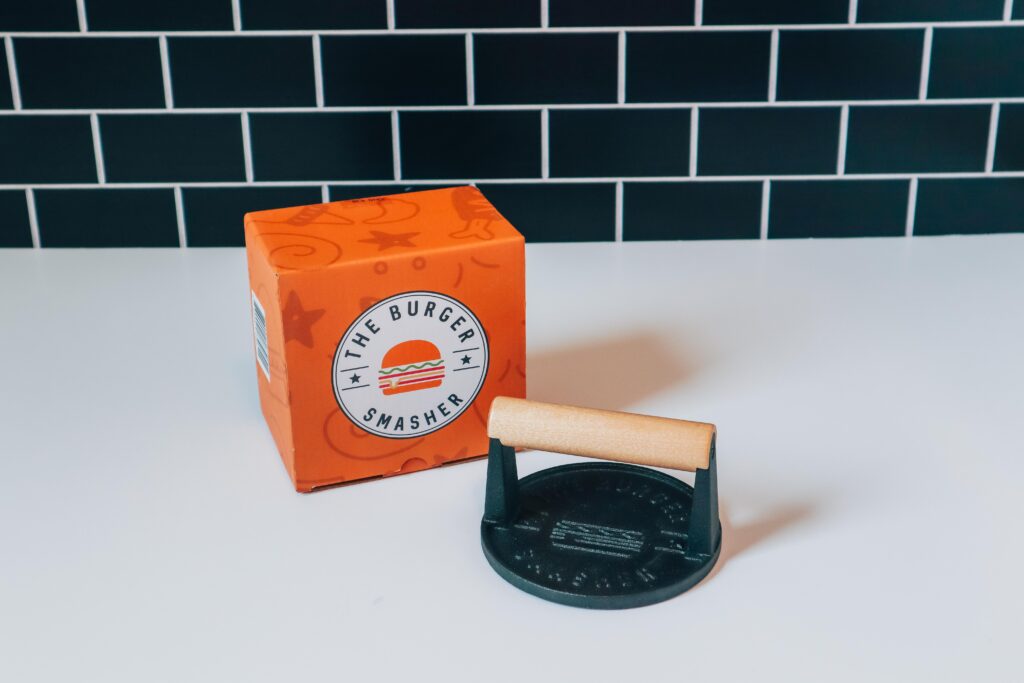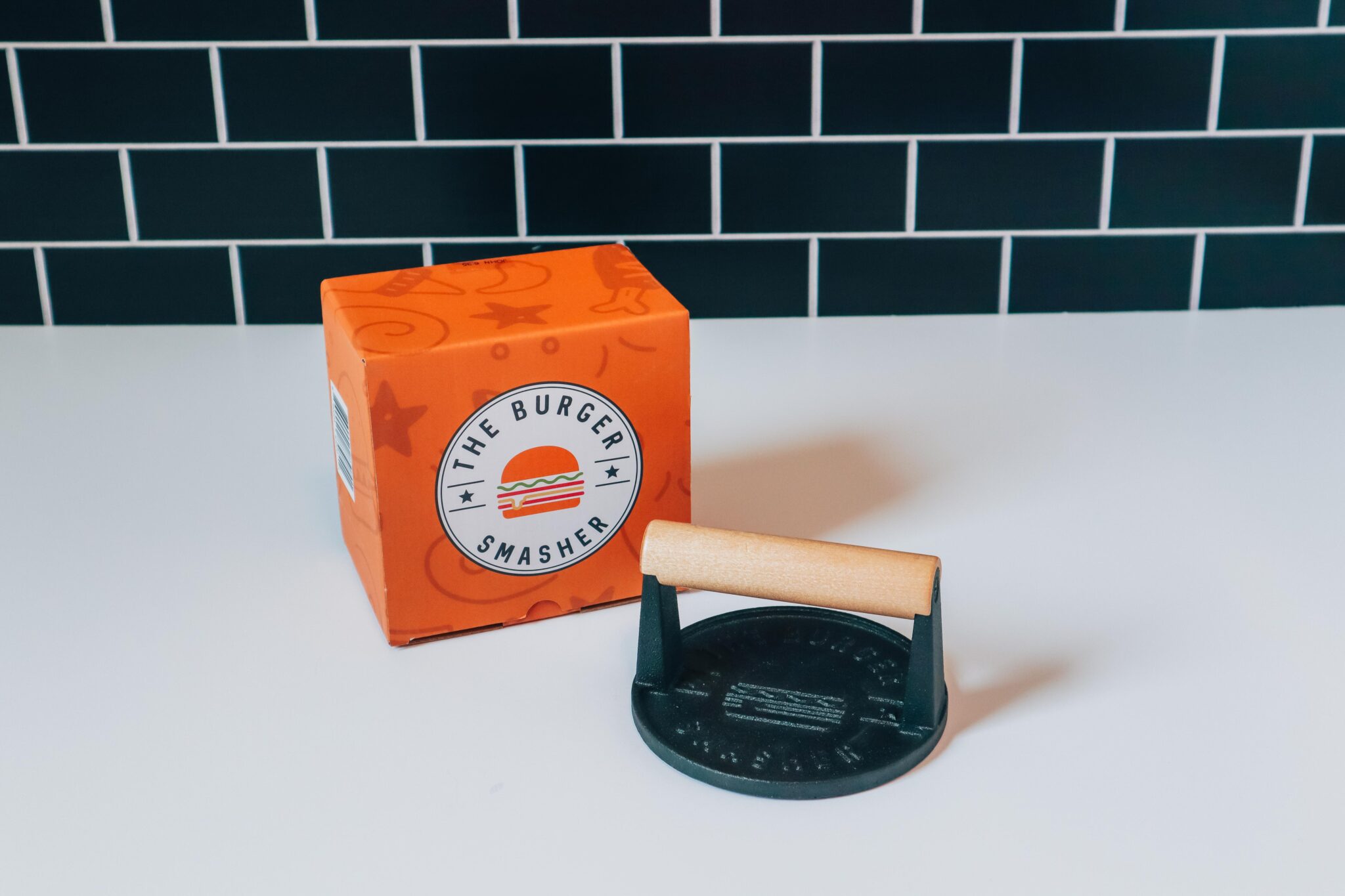 The Burger Smasher lets you take your burger patties and smoosh them down with ease. While this might seem like an odd concept, the results are amazing! It makes the patty nice and thick while giving it that great grill mark texture on each side.
This will completely change how he grills his burgers every time! It also allows you to control how crispy your burger gets by determining the thickness of the meat.
Bacon Holder Grill Pinz
This is one of my favorite grilling gifts I've seen in a long time. It's useful, it solves a problem, and it's unique! These Bacon Holder Pinz are great for when you are cooking any sort of meat or veggie and you are trying to keep the bacon wrapped around the meat. The stainless steel makes it easy to clean, and you can use it with any size of bacon.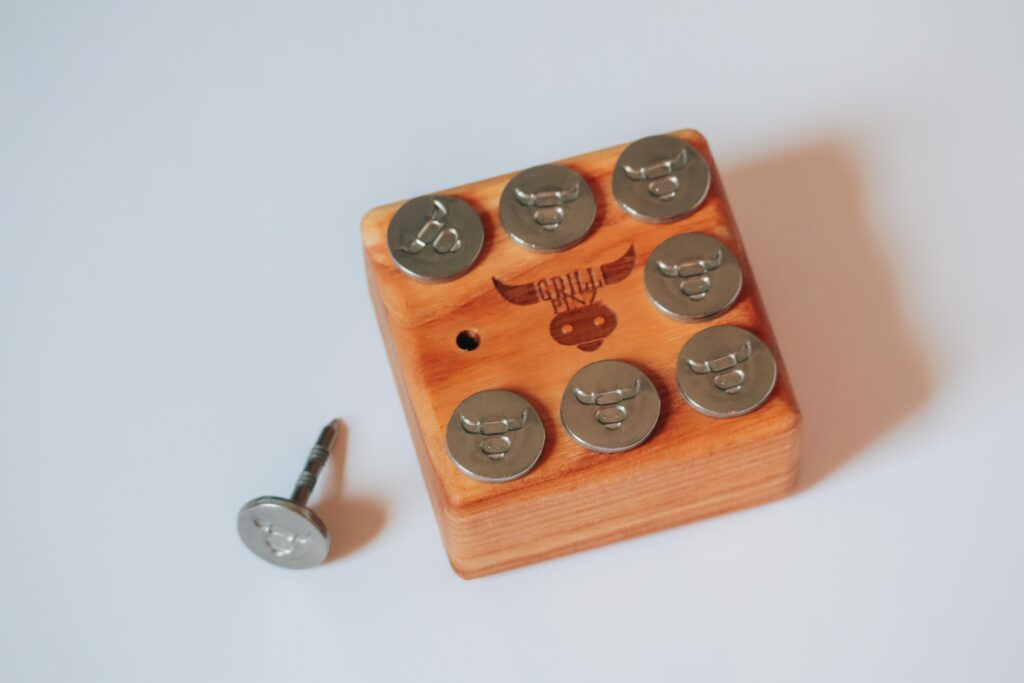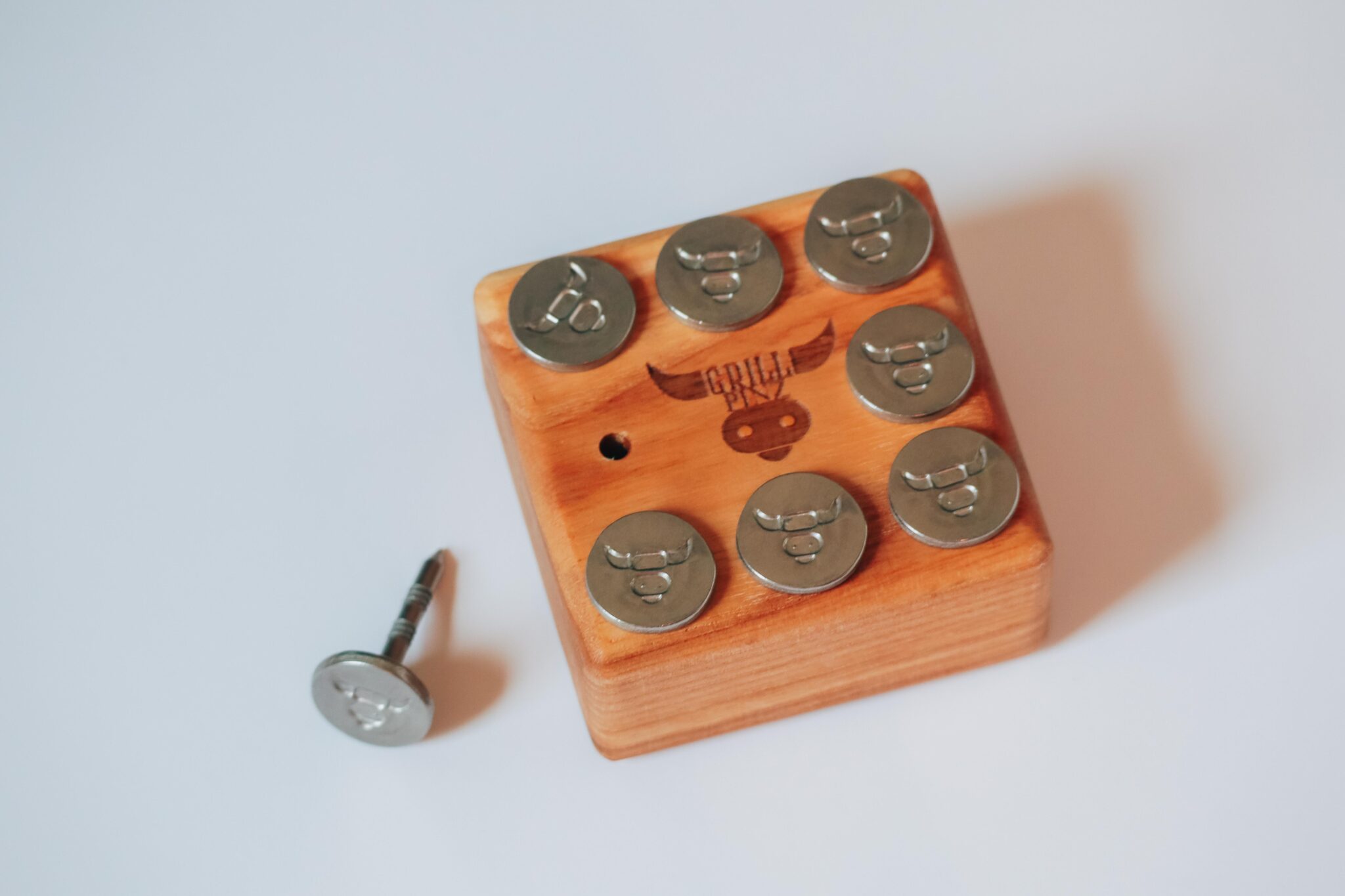 Cedar Grilling Planks for Grilled Seafood
Many bbq lovers really enjoy grilling fish. So, if you are looking for something that will really make your seafood stand out from all the rest, try using cedar grilling planks.
The cedar wood imparts an amazing smoky flavor on whatever it is cooking. It also helps keep the fish moist while it cooks. They come in many shapes and sizes but if you want to buy a multi-pack, it would be a great gift idea. It provides a nice cooking surface for the fish and having the appropriate cooking surface for the different types of food is important. You won't get grill marks with a cedar plank as with another type of cooking surface, but that's not necessary.
Heat Resistant Gloves for Hot Food
Dealing with hot food on the grill can lead to some pretty nasty burns if you aren't prepared with some gloves. Silicone heat-resistant gloves are amazing because not only do they protect your hands, but they are very easy to wash. So after you're gloves are all dirty with rubs and sauces, you can wash them easily! This also prevents you from accidentally burning yourself on a hot grill.
Cast Iron Accessories for the Grill Enthusiast
A couple of really nice barbeque gifts that you may not initially think of is Cast Iron cooking skillets or similar cooking dish. You can even get a cast iron sauce dish that is oven (or grill!) safe.
Or this large skillet is also great for grilling vegetables or even baking a pizza!
Shop Cast Iron Dishes:

Grill Lights for Outdoor Grilling
Even the most experienced bbq lovers run into a hiccup or two that sometimes ends up with you grilling at night in the dark. Grill lights are one of those grilling accessories that probably aren't necessary but it sure would be nice to have available when needed!
A grill light is a great gift for the man who loves to grill!
There are many different types of lights that can be attached to your grill or bbq. Some require you to have an electric source nearby but others are battery powered so it doesn't matter where you are grilling at, these will work just fine!
Some grill lights attach to the lid handle while others are magnetic and they attach anywhere on your grill that has metal! Either way, a grill light is a great luxurious gift for your grill master.
Shop Grill Lights:

Digital Meat Thermometer
A digital meat thermometer is one of those items that you don't want to skip out on. A meat thermometer allows you to cook your meat to the perfect temperature and it will come out tender, juicy, and delicious every time! Most meat recipes are quite precise with what temperature the meat needs to get to. Especially when it comes to smoking meat in a wood pellet grill.
Some digital meat thermometers are single prong while others are dual prong. If you have a digital thermometer with two probes, it is best to keep one on the meat and leave the other one in for an accurate reading of your grill's internal temperature.
The best thermometers even have a wifi signal that tells you on your phone when your meat is at the desired temperature.
Shop Digital Meat Thermometers:

Meat Claws to Shread Meat
Meat claws are a great gift for a man who loves to grill. They are also known as meat shredders and they do just that, help you shred the meat without any pain or effort. Any bbq lover would really appreciate this tool.
These tools can be used when smoking a pork shoulder to shred the pork. This makes it a lot easier to pull it apart.
If you want your fingers intact while pulling apart some hot roasted chicken wings from the bbq, go with one of these!
Shop Meat Claws: