How to Plan a Christmas Movie Night with Your Family
The Christmas season is a time for family, friends, and fun. What better way to enjoy this time of year than by gathering together for a movie night?
Do you want to know how to throw the best Christmas movie night ever? It's easy! In this post, we will give you all the tips you need to throw the best Christmas movie night ever! We'll provide suggestions for snacks, activities, and movies that will make your night special. So gather your loved ones around the TV and get ready for some holiday cheer!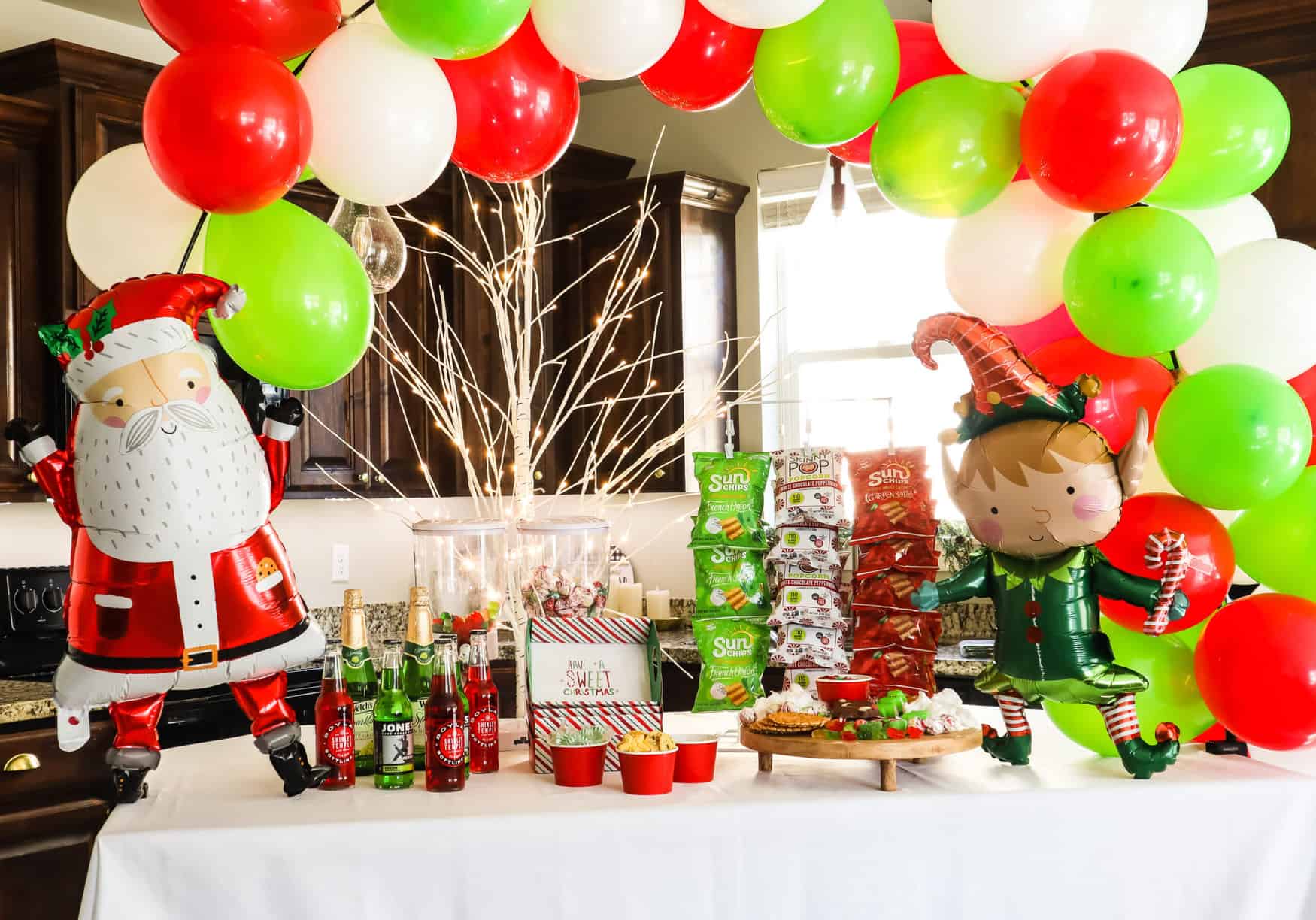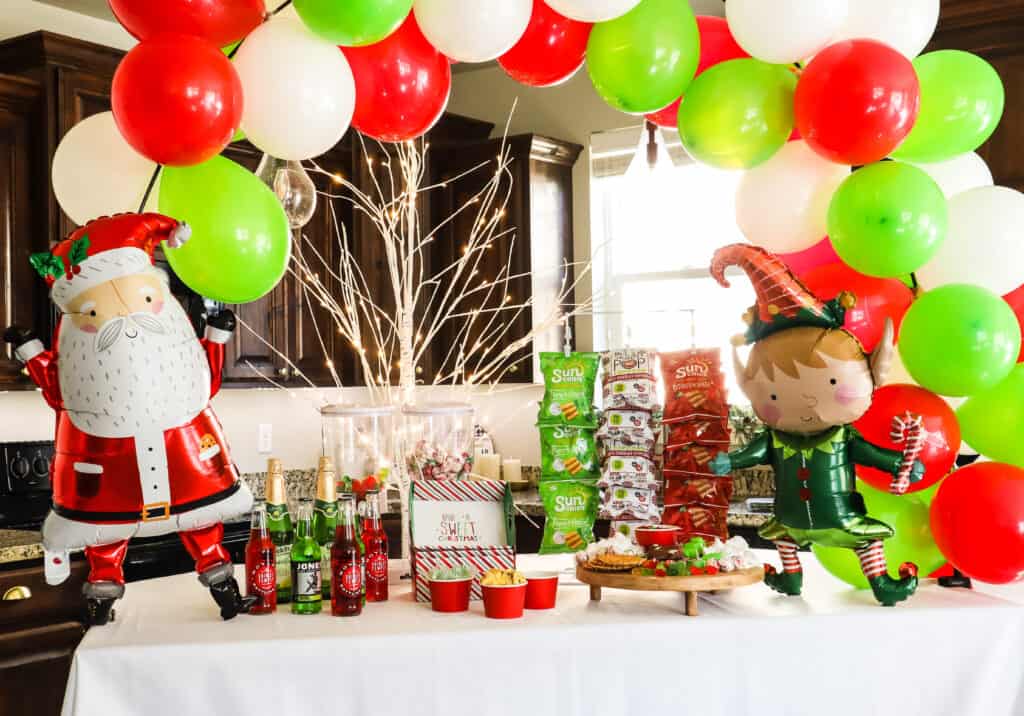 How to Plan a Family Christmas Movie Night
Throwing the ultimate Christmas movie night isn't too daunting. It's actually going to be one of the easiest celebrations you can throw during the holiday season. Just follow these simple steps and you'll be on your way to creating lasting memories with your favorite people.
So, what do you need for a Christmas movie night party with your family?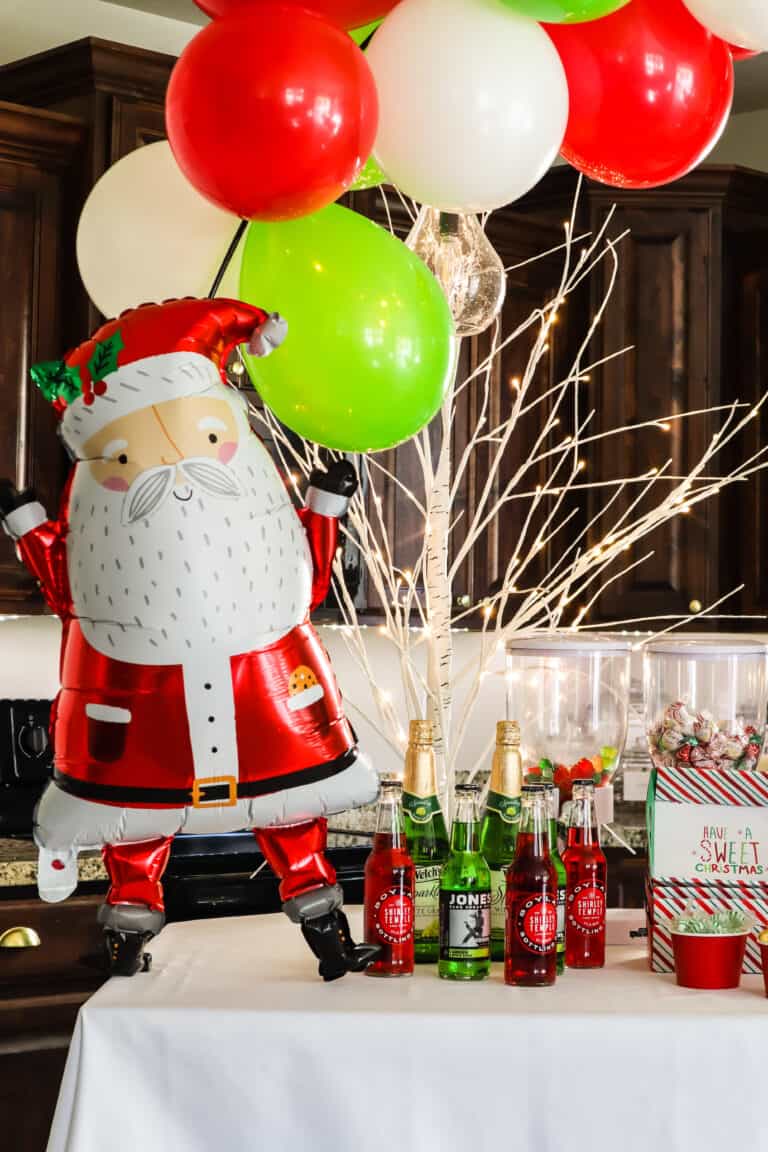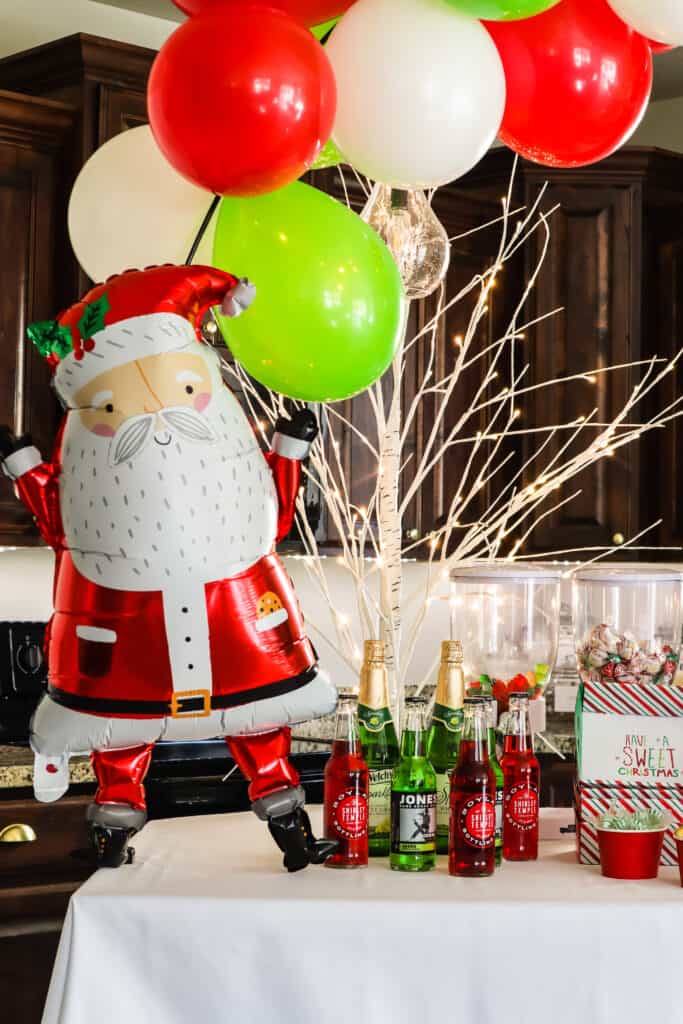 The most important part is picking the right movies. We've got a great selection of family-friendly films that are sure to get everyone in the holiday spirit. So grab some snacks, cozy up under a blanket, and enjoy a festive evening together!
Holiday Movie Options
What are the best movies to get you in the Christmas spirit? Before you pick a movie, you need to know your audience. Is this just going to be for you and another adult? Or will be kids be present?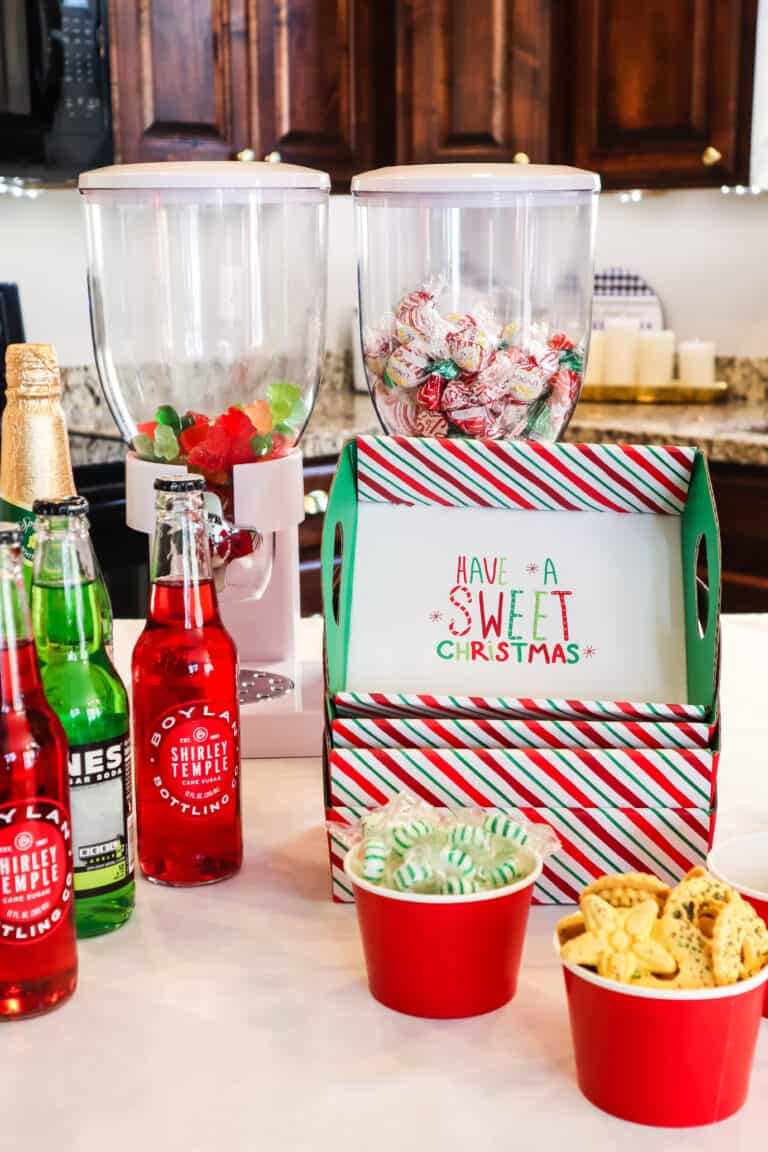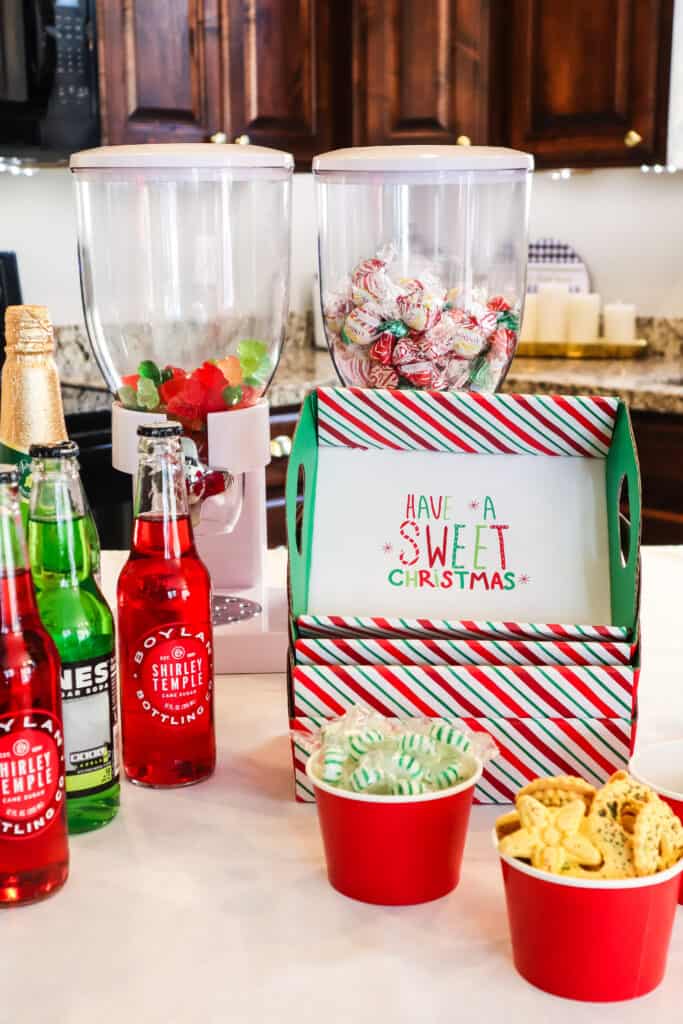 Luckily, a lot of Christmas movies are family-friendly, so you have a lot of options to choose from that everyone will be happy with.
Here are some of our top family-friendly picks:
Elf
A Charlie Brown Christmas
The Polar Express
Home Alone or Home Alone 2
Miracle on 34th Street
The Grinch (I love the Jim Carrey version)
Frosty the Snowman
Rudolph the Red-Nosed Reindeer
The Christmas Chronicles
Jingle Jangle
The Santa Clause
The Muppet Christmas Carol
There are tons more, but those are some of the best Christmas movies!
And if you're looking for something for teens, we recommend:
It's a Wonderful Life
Holiday Calendar
Jingle All the Way
I'll Be Home for Christmas
The Princess Switch
Deck the Halls
Elf, The Grinch, and Jingle Jangle can work for a tween and teen crowd too
There are a lot of really cheesy Christmas movies, but honestly? Those are some of the best ones. Cuddling up while watching a super cheesy holiday movie is so much fun! So don't write off a movie just because it seems super cheesy. You might end up loving it!
Sweet Treats and Snacks for Movie Night
No Christmas movie night party is complete without drinks, candy, and treats. The best snacks and treats you can serve at a holiday movie night are your family favorites, so if your kids have favorite things or a specific snack they like to eat, then serve those! Otherwise, here are some other options.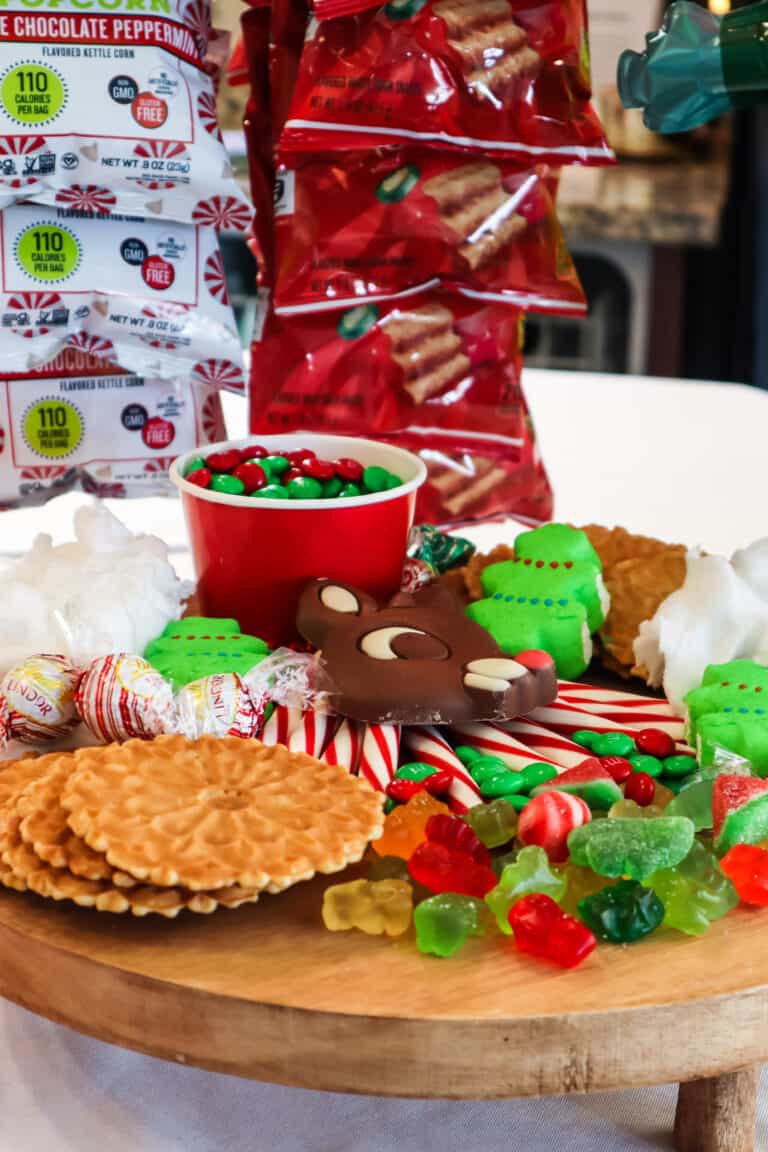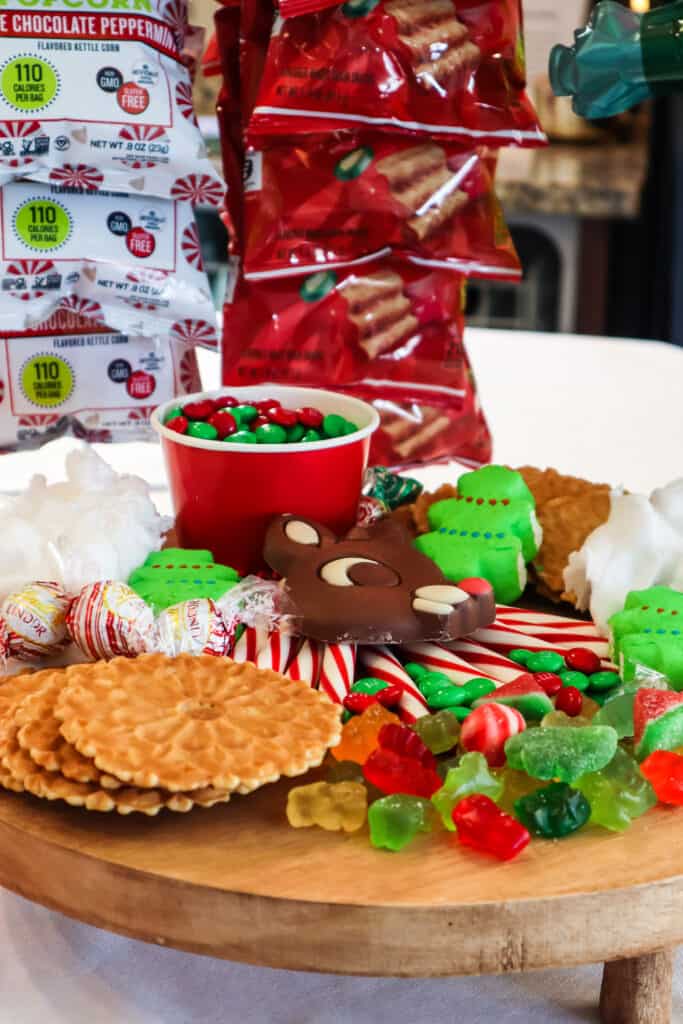 Here are some ideas for snacks:
Cookies
Cake or cupcakes
Popcorn
Pizza rolls
Vegetable tray with dip
Christmas candy like candy canes, Hershey's Kisses, etc.
Chocolate dipped pretzels
Christmas crack
Muddy buddies
Green and red candies (to cover the colors of the holidays)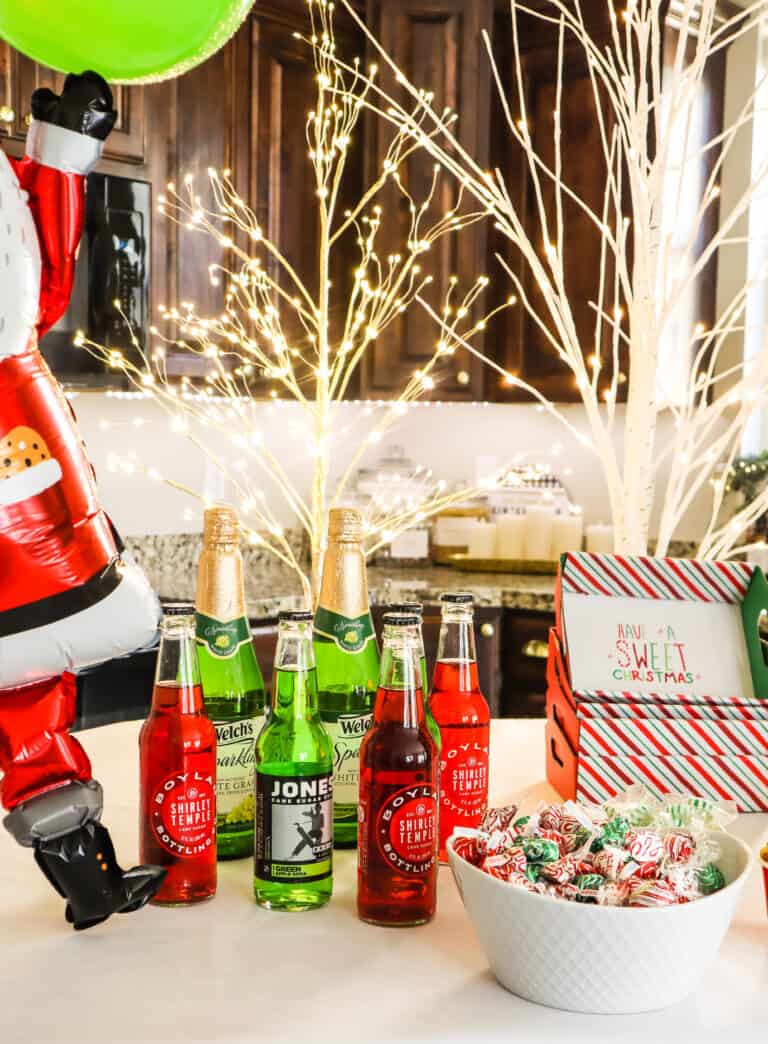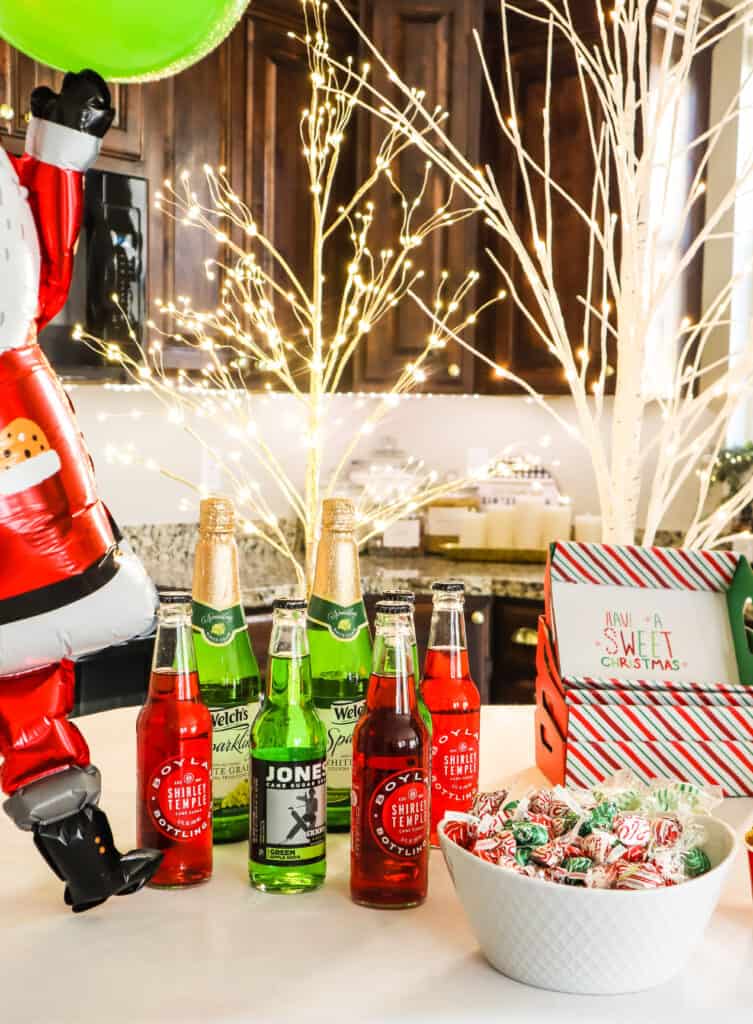 Here are ideas for drinks:
Hot chocolate with whipped cream and marshmallows
Apple cider
Eggnog
Soda
One really fun thing to do for a movie night is a hot chocolate bar! You have hot water or milk ready and then everyone gets to choose what flavor of hot cocoa they want (dark, peanut butter, candy cane, etc.) and the toppings they'd like. It's a really fun way for your kids to make their own drink.

Ideas for Decorations
Usually, you need to decorate for a party, but the best part of a Christmas party is that you probably already have tons of decorations up in your house or the living room because you've set up your Christmas tree and other fun things. There are tons of Christmas Party ideas online to help inspire you.
You probably already have a winter wonderland in your house without having to put in any extra effort!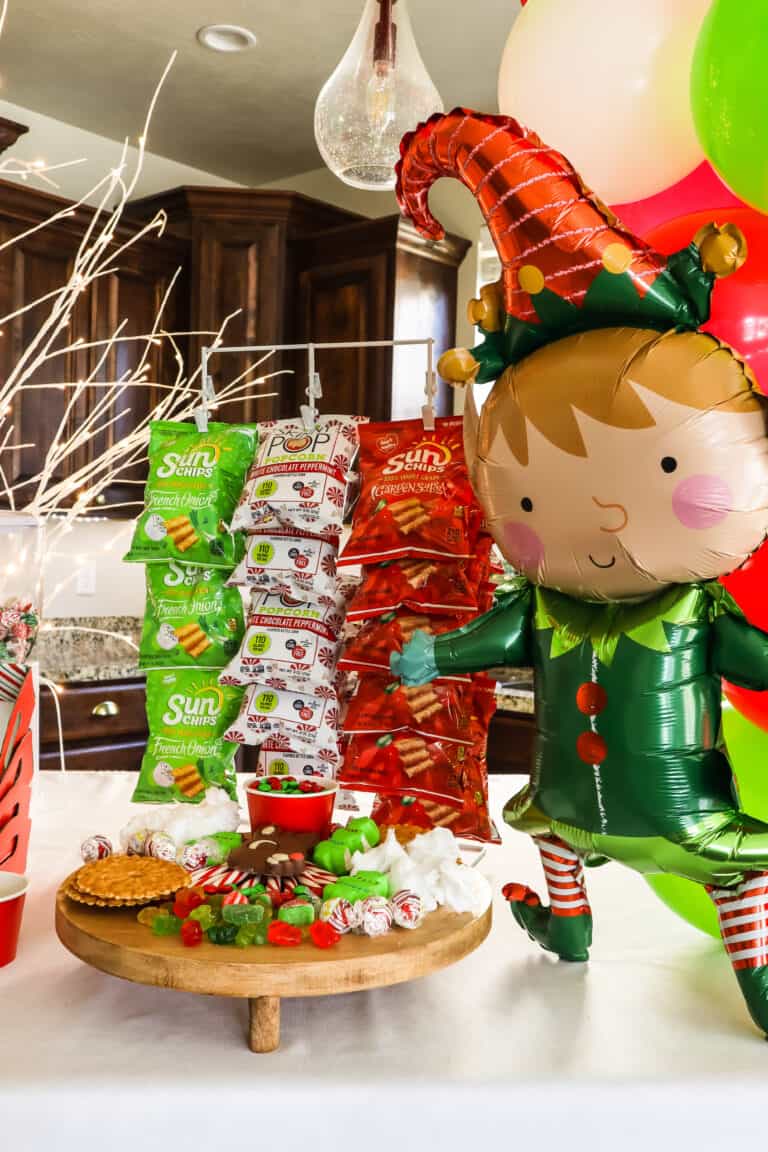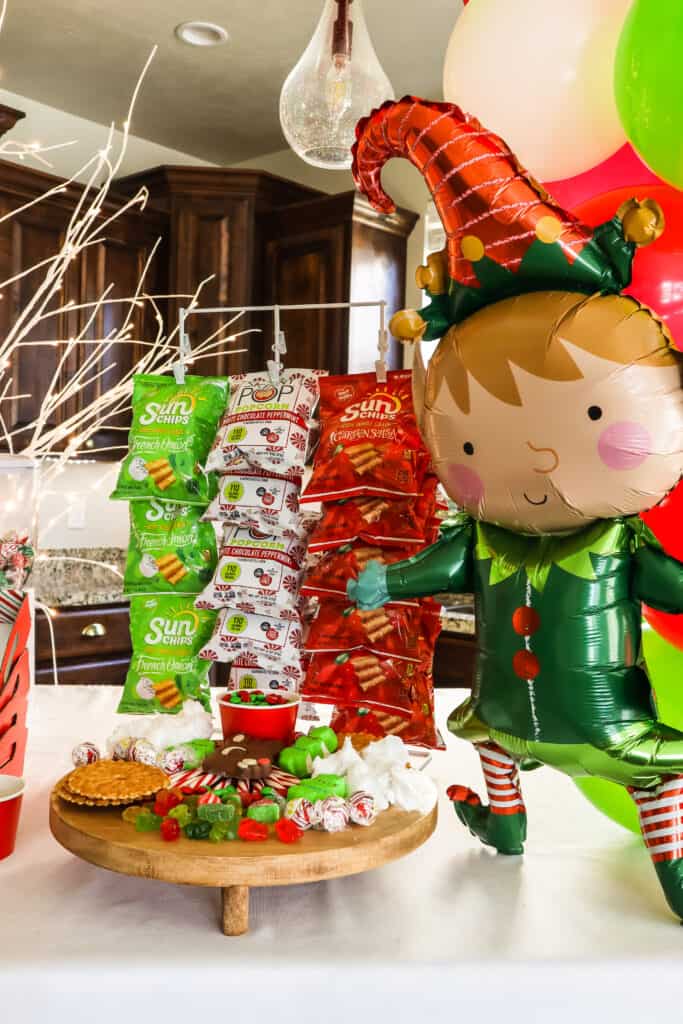 If you want additional decorations, you can add cozy Christmas lights around the perimeter of the room, some fun holiday-themed pillows, or even a festive blanket.
While blankets aren't a decoration, no Christmas movie night is complete without big, fluffy, warm blankets. I'm pretty sure it's a rule that you need to be wrapped up in a big blanket when you watch a Christmas movie. So don't forget to pull out all your favorite blankets when you turn on your movie so the whole family can be warm while they watch!
Planning a Christmas Movie Party Theme
There are a few things you need to keep in mind when planning a Christmas Movie Party. Here are a few tips and ideas to help guide you through the party planning process.
Decide on a Theme
The first step is to decide on a theme. A Christmas movie party can be based on any number of holiday films.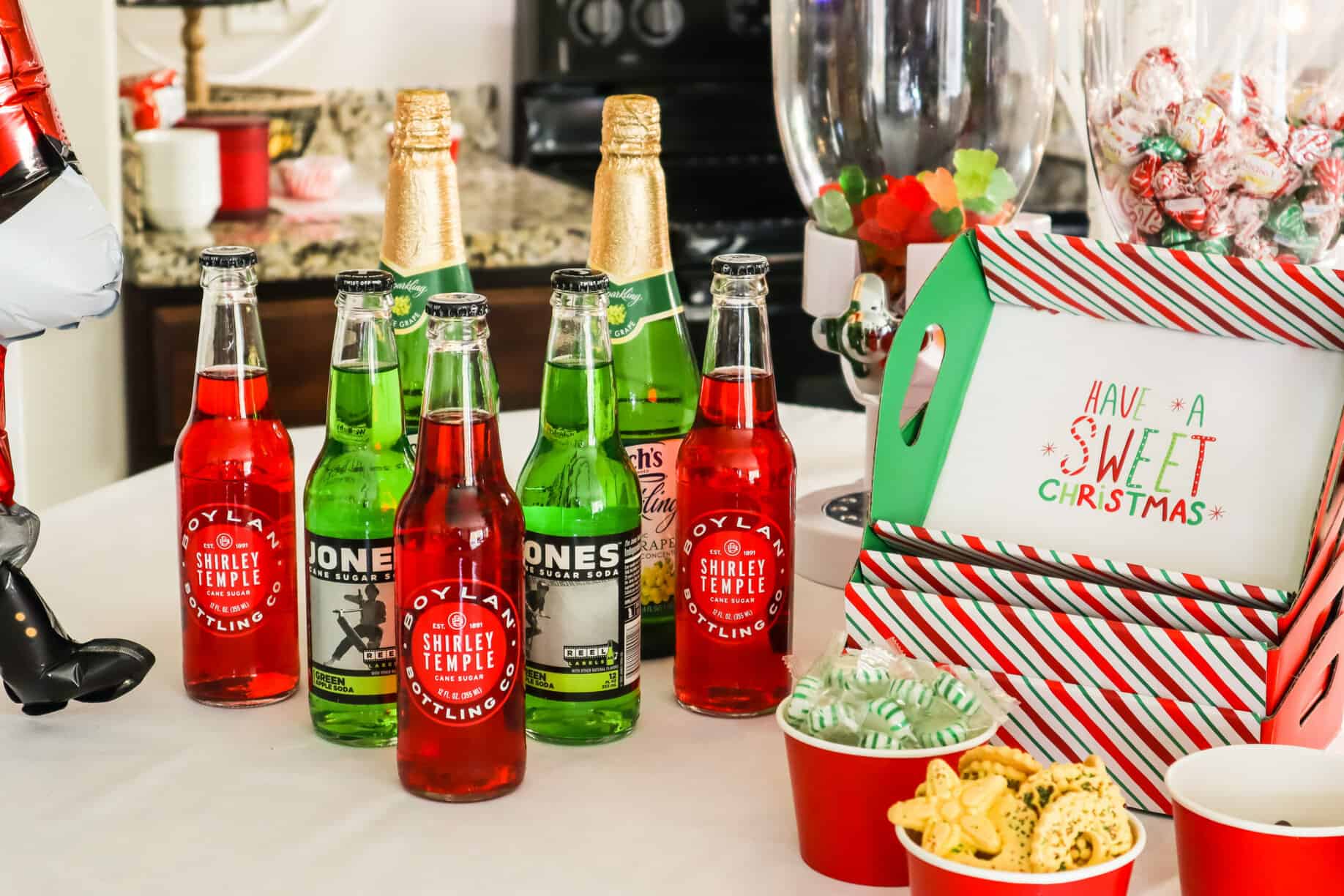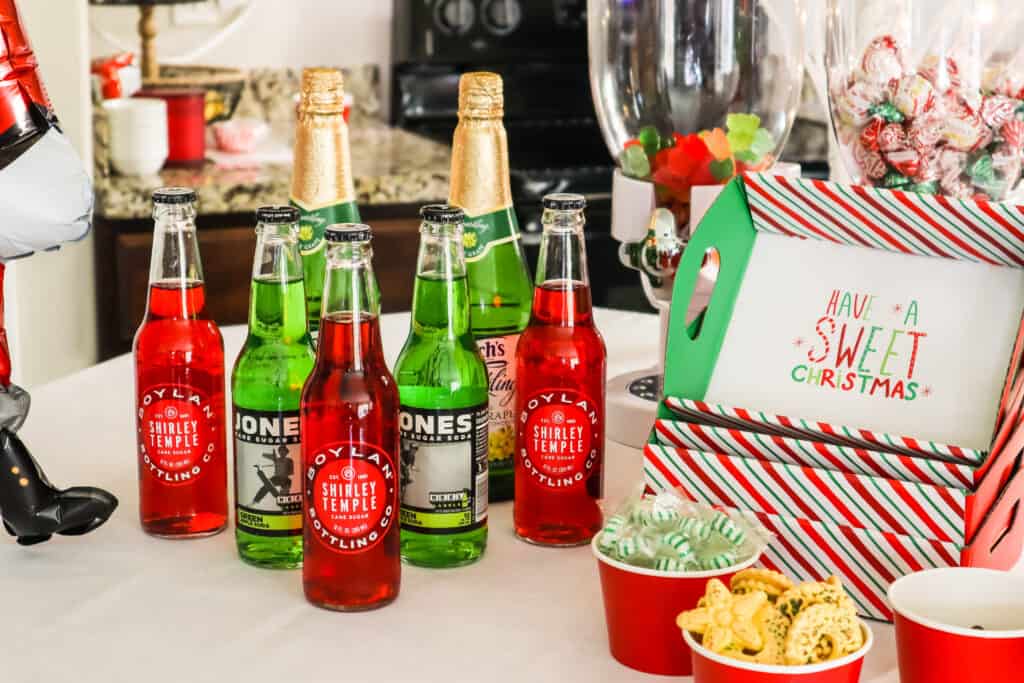 Choose a Color Scheme
You may want to go with the traditional Christmas colors of red and green, or you may want to try something a little different. You could do an all-white party, or even try black-and-white movies for a more elegant feel.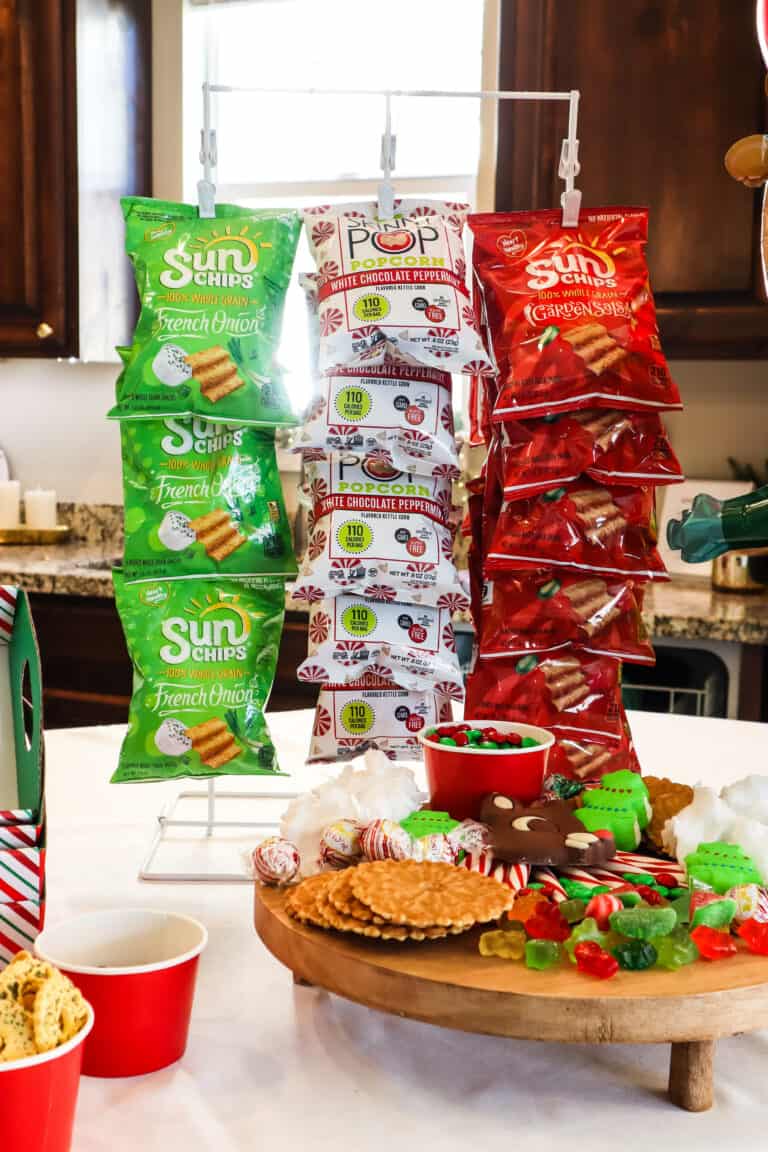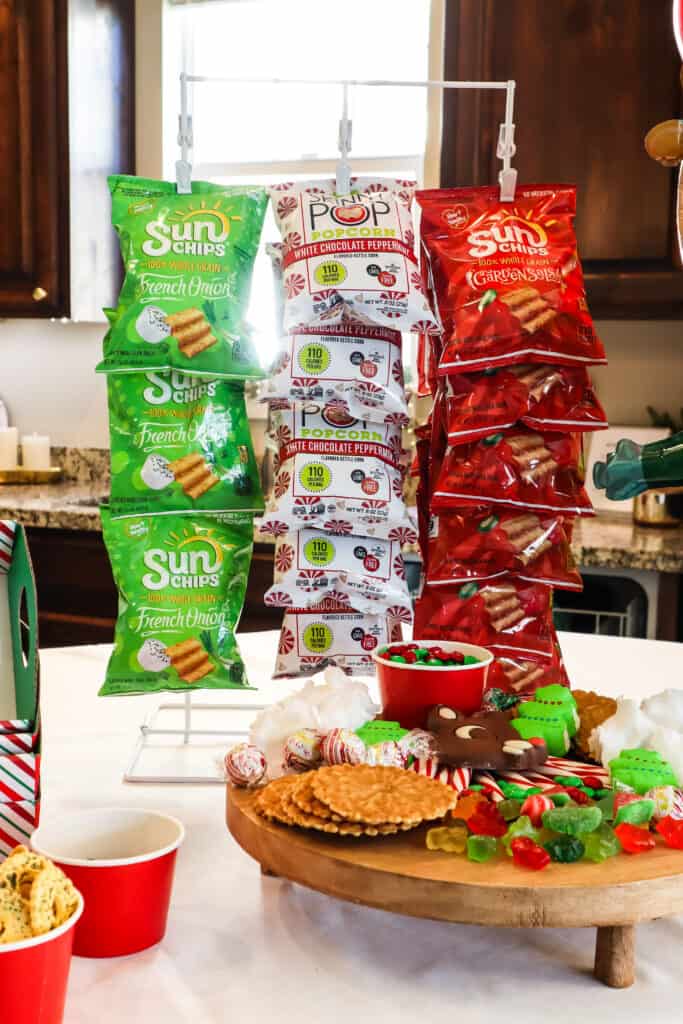 Set the Mood with Lighting
One of the best ways to set the mood for a Christmas movie party is by using lighting and decorations. You can use string lights, fairy lights, or even battery-powered candlesticks.
Plan Snacks and Recipes
Yummy snacks are an essential part of a Christmas movie night. So plan some snacks that are easy (such as popcorn) as well as get creative with recipes that go along with your movie theme.
If you're watching Elf, make some spaghetti with candy and maple syrup!
If you're watching the Grinch, use this recipe to make some candy glass (because he eats glass in the movie!)
If you're watching The Santa Claus, make sure to have some amazing Hot Cocoa because Judy spent 100 years perfecting her recipe, lol.
Sent out an Invitation
Decide how many guests you will be inviting over and choose a date that works for everyone. I love buying digital invitations from small businesses on Etsy. Not only does it help the small guy, but the invitations are editable to your specifications. You can even just choose to text out the invitation instead of delivering them.
Choose the Movie You Will Be Watching
Now that you have a theme and date set, it's time to pick the movie you'll all be watching together! Make sure to choose a film that is appropriate for all ages.

Other Activities for a Holiday Movie Night
For a Christmas movie night party, the movie is the party, but there are other games or activities that could be fun to include in the evening. For example, you could make it a trivia night and test your knowledge of holiday movies. This is especially fun if you have kids who can compete against the adults!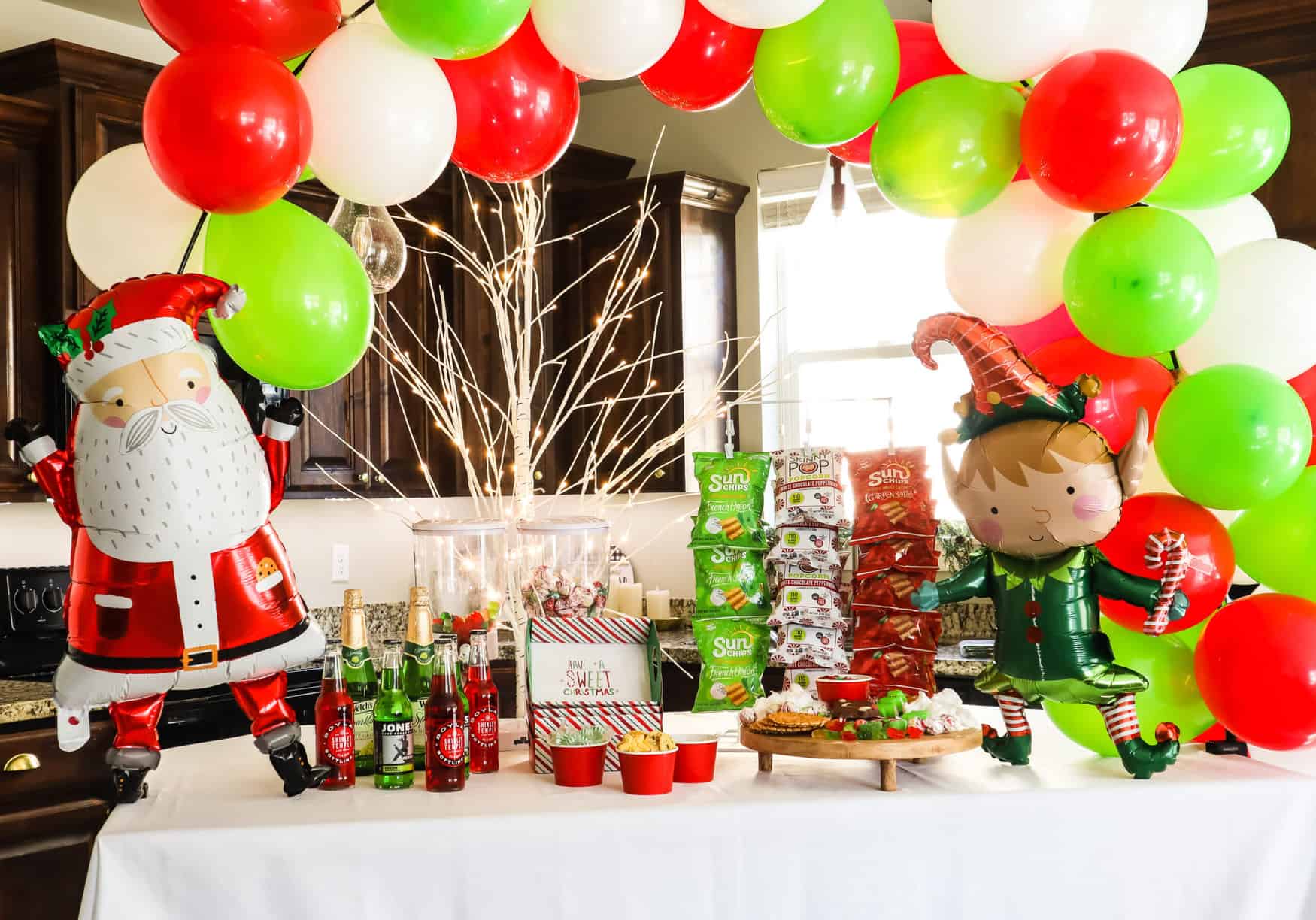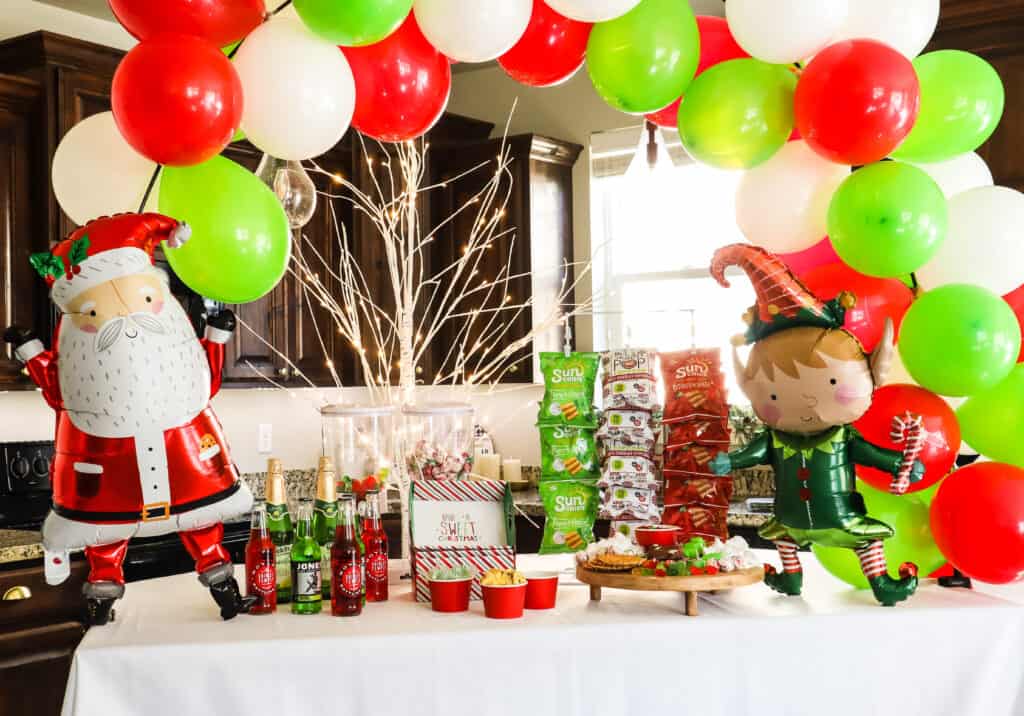 You could also include a movie-themed scavenger hunt. This could be done with items around the house, or you could even print out lists of things to look for during the movie.
You could also make up a game that is inspired by the movie. Like if you're watching Elf, you could play games like "Pin the Hat on the Elf" or "Find the Hidden Elf." If you're watching Polar Express, you could adjust the games so it's "Pin the Nose on the Train Conductor."
Simple things like that can make your movie night a more memorable experience for your kids!

Party Favors
You could also send your guests home with some fun party favors! This is a great way to add an extra touch to your movie night. This is a fun extra special touch for people who love Christmas!
Some ideas for party favors could be:
Christmas-themed pens or pencils
Christmas Pajamas
Stickers
Small notepads
Keychains
Christmas Socks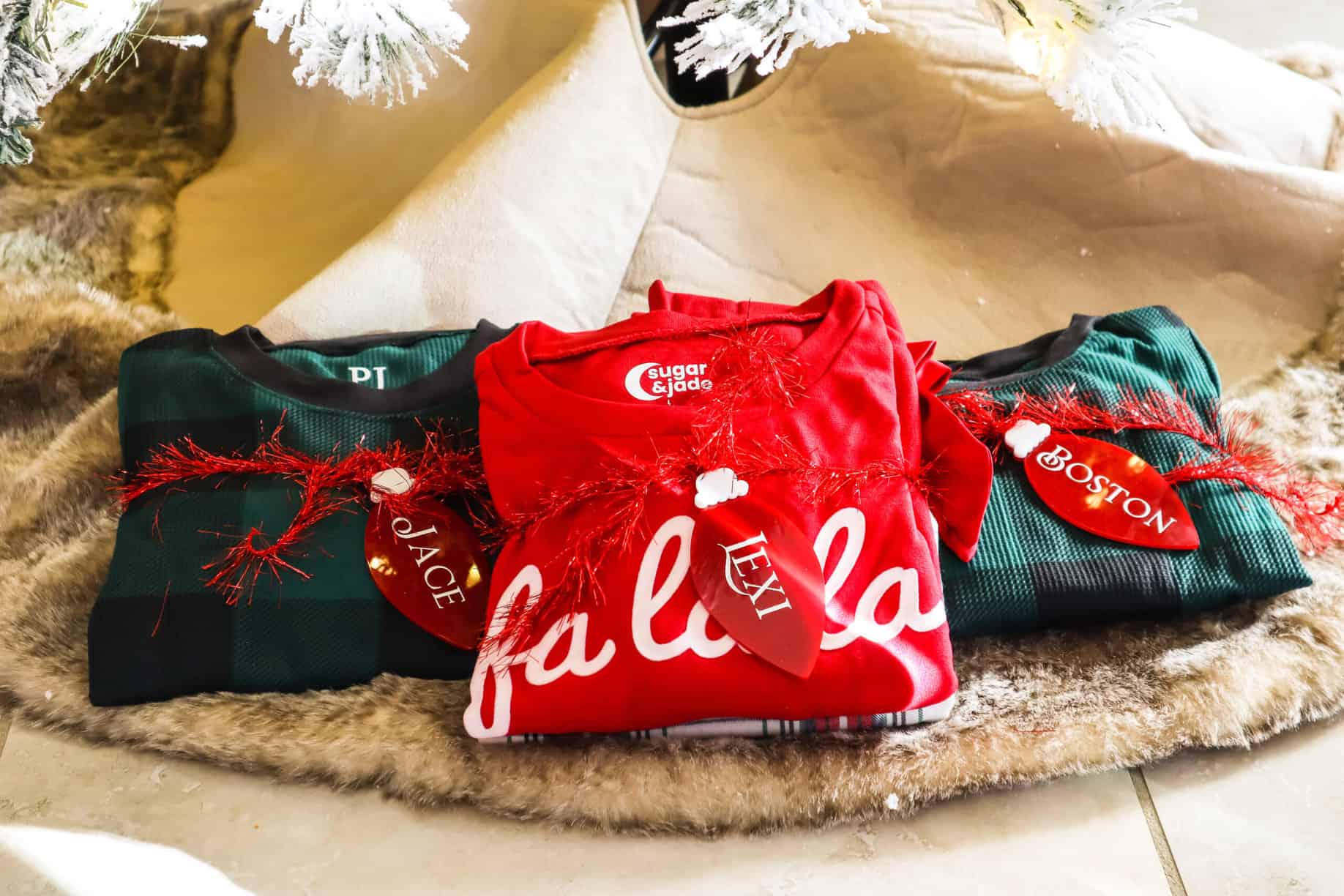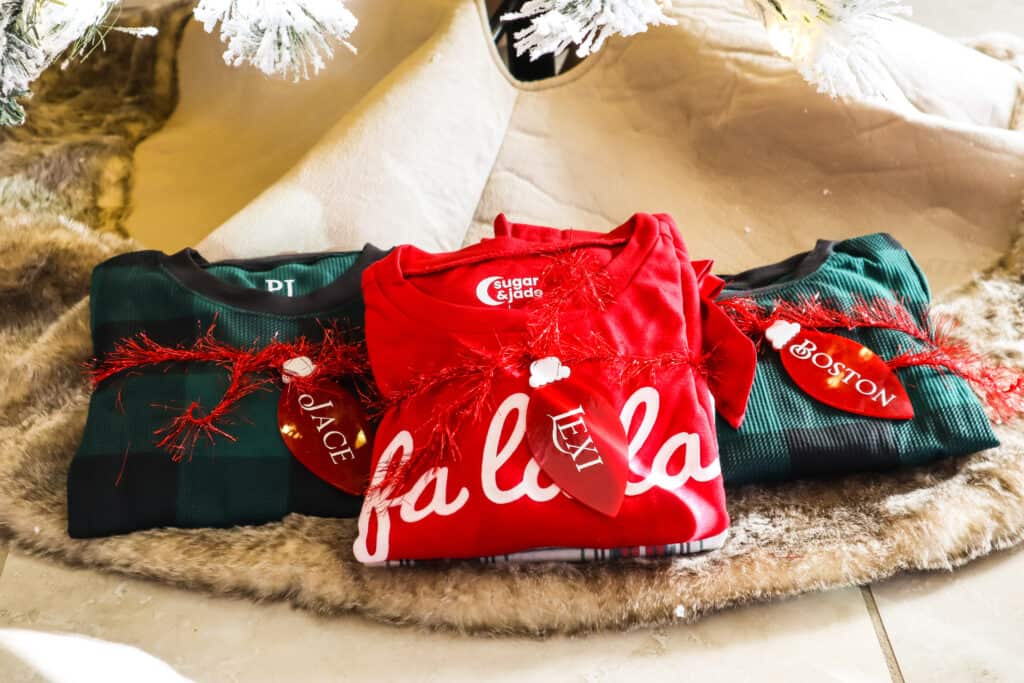 Planning a Christmas Movie Night for Friends
Don't want to share your Christmas movie night with just your family? You can invite friends too! A movie night with just your family can be a great bonding time, but who said you can't have multiple throughout December?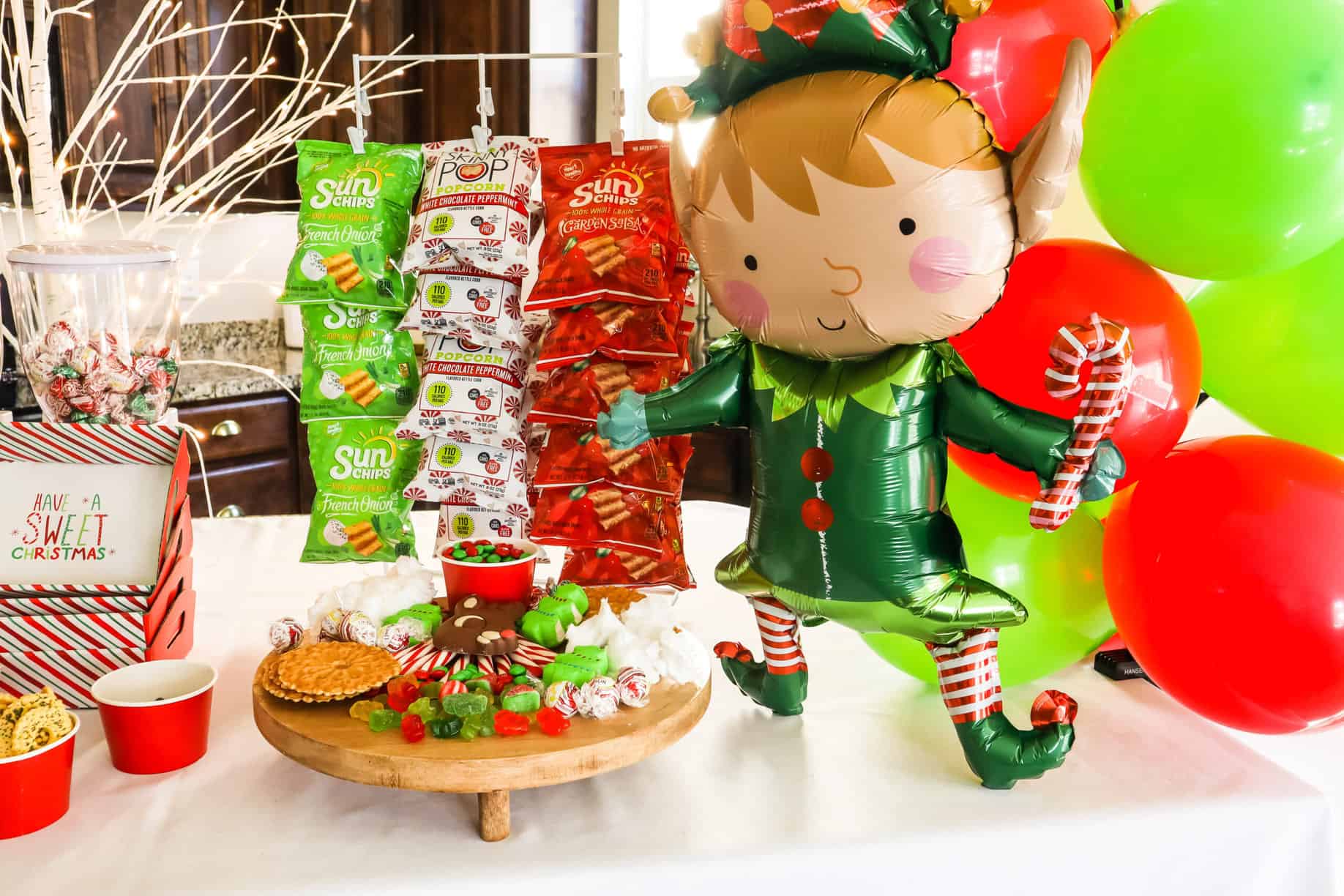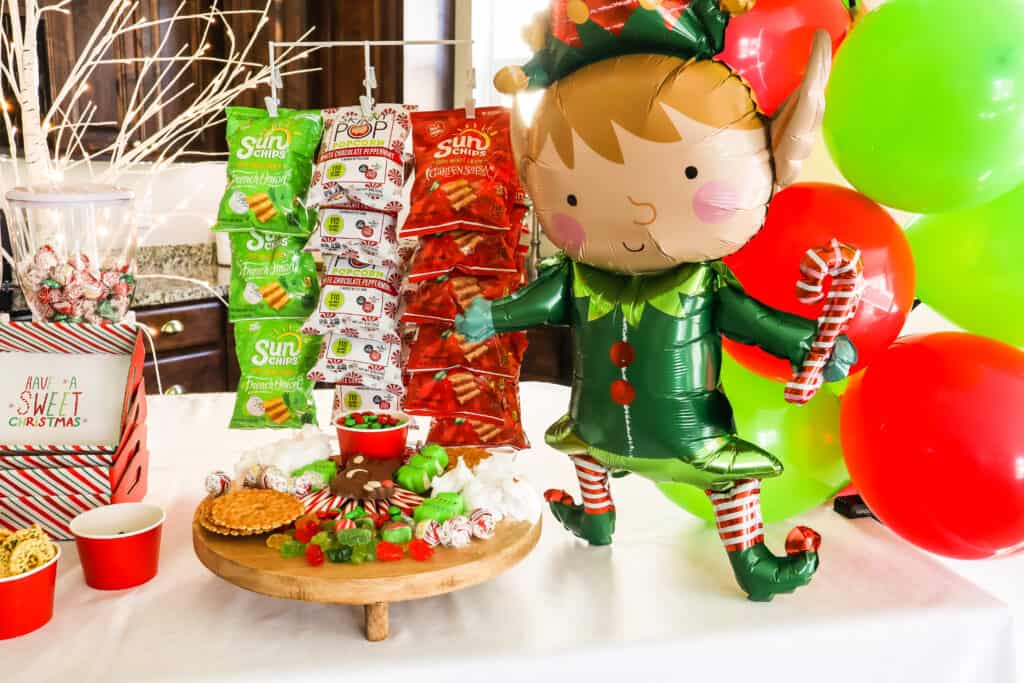 Invite a few friends or guests over, make some extra Christmas snacks, popcorn, and sweet treats put on a Christmas movie, and have a merry time! If you are having a themed party for a specific movie, there are tons of ideas online to help inspire you.
It can also be fun to ask your guests to each bring their favorite recipe or snack for everyone to share. You can set up a table with a fun Christmas-themed tablecloth and set out all the popcorn, candy, and whatever snacks or treat your guests have brought. Or have a theme where everyone needs to bring a green snack or a red snack. Things like that can make a party really fun!
Enjoy your family Christmas movie night!
Whether you watch Polar Express, Elf, The Grinch, The Santa Clause, or another random movie, whether it's just your family watching the movie or you invite guests, whether you have games or not, a movie night is a must for the holiday season.
You can do your movie night on Christmas Eve as you are all waiting for the morning, on Christmas Day after presents get opened up, or throughout the whole month of December!
Does your family have a Christmas movie you like to watch every year? Or a favorite sweet snack you like to eat during the holidays? Let me know in the comments below!