40 Perfect Gifts for the Lacrosse Lover in Your Life
Lacrosse is a sport that is growing more and more popular each year. If you know somebody who loves lacrosse, then you're in luck! We have put together the ultimate list of lacrosse gifts that they will love. Whether you are looking for some new lacrosse equipment or some cool lacrosse apparel, we have something for everyone. So take a look at our list and find the perfect gift for the lacrosse lover in your life! **Click the Title Name for the Link**
Personalized Lacrosse Gifts
A really great way to show that you care is to give awesome lacrosse gifts that are personalized. Whether it's an engraved lacrosse stick, a customized jersey, or something else with their name on it, this is sure to make them smile.
Every athlete is proud of their number, and this is a fun way to celebrate it. This necklace comes with any number of your choice, and it's a great reminder of why they love lacrosse. It's awesome quality and it is a great price, too!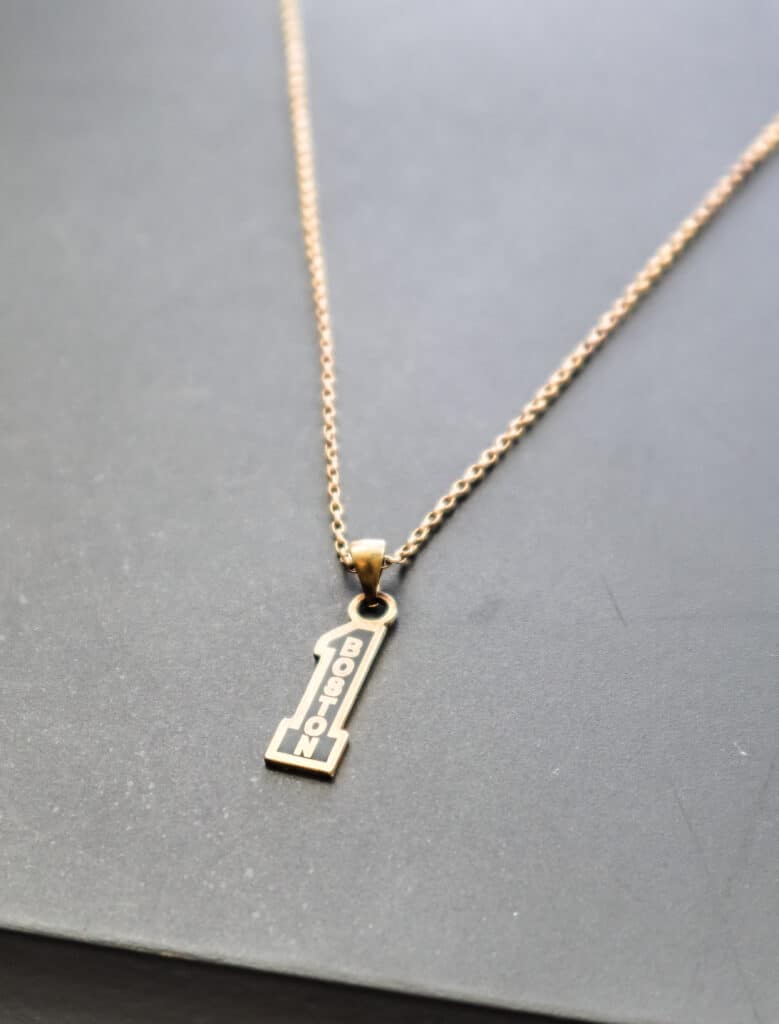 One of my very favorite lacrosse gift ideas is this personalized lacrosse blanket. Your athlete can use it all around the house or even when they are traveling at tournaments. You can choose the team colors, text, and player number! I've worked with this seller before and she's the best! This would also be a great lacrosse coach gift for the end of the season.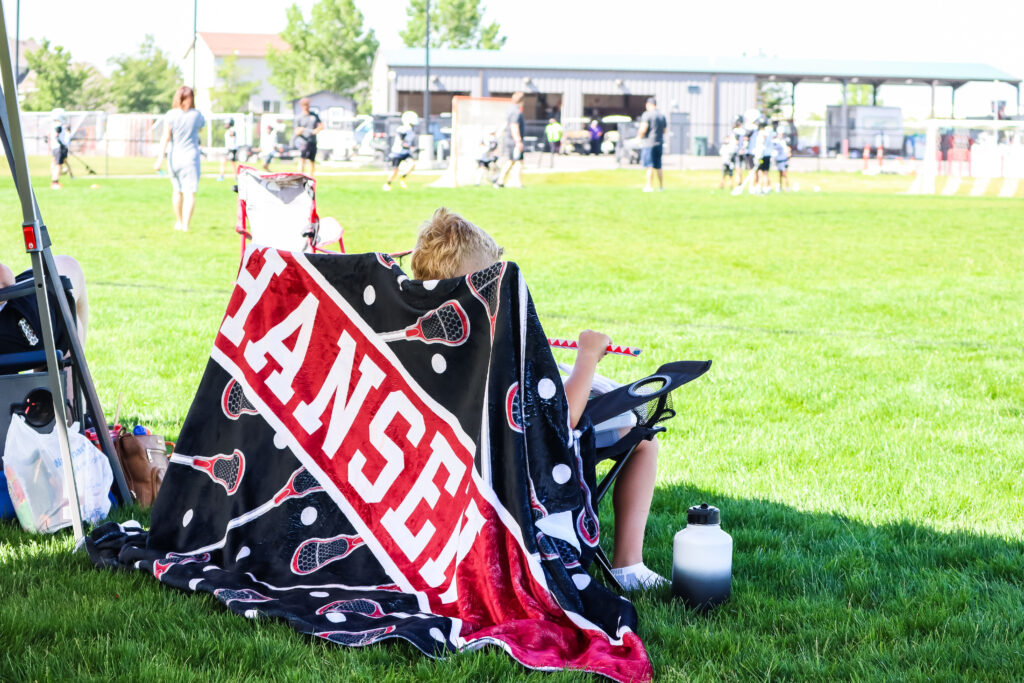 Adding some fun team spirit to your athlete's room is always a great gift idea. This personalized pillowcase is both stylish and comfortable, and it's sure to bring a smile to your athlete's face when they see it.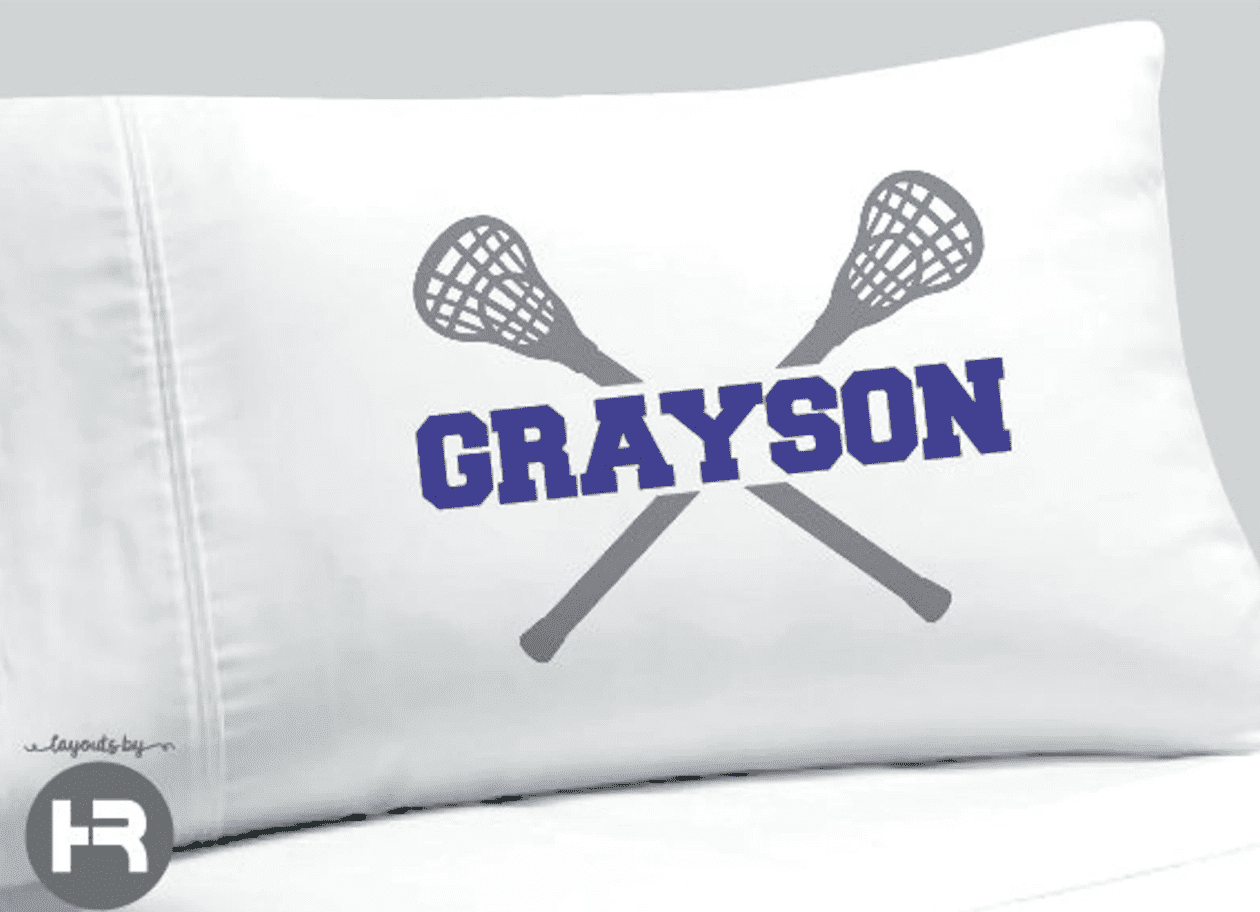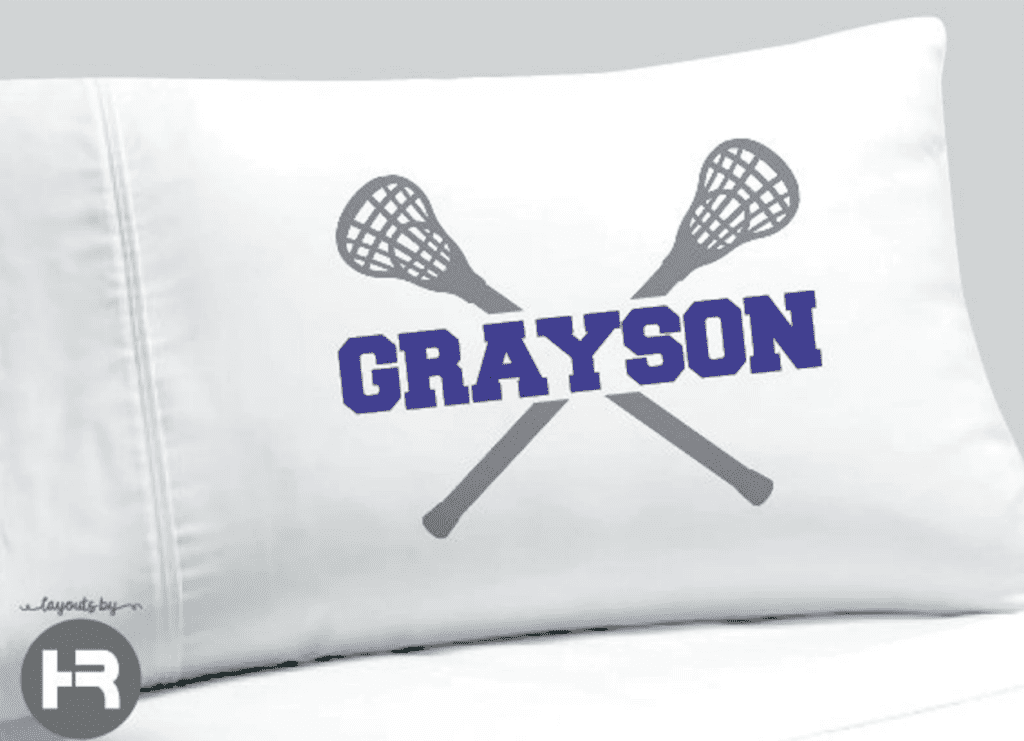 It can be hard to keep track of all of the boys bags at practice…especially if they travel to tournaments. That's why a bag tag is a great gift for lacrosse players. This would even be an excellent team gift or a gift at the end of the season for lacrosse coaches.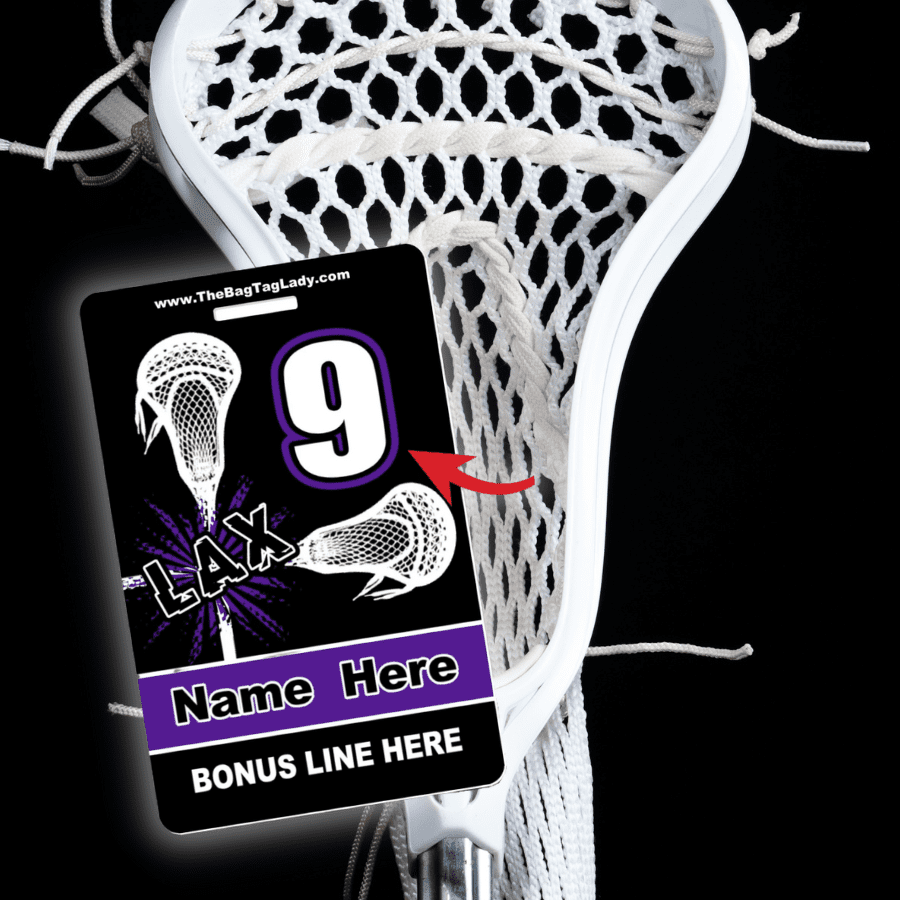 This is one of those great lacrosse gift ideas that are great for any age. The personalized sticker fits seamlessly on the lacrosse shaft to help players keep track of which stick is theirs. Plus you can add other personalized info such as team colors, last name, and player number!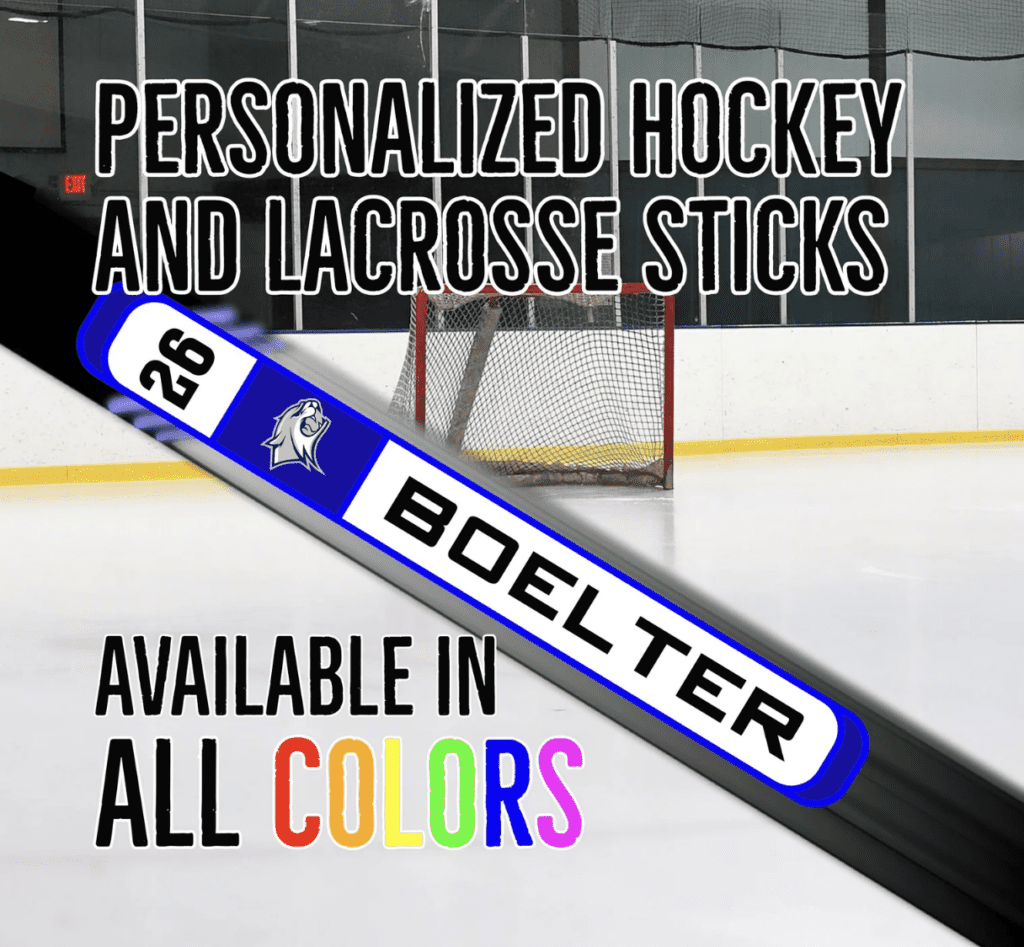 Whether you're shooting in the backyard or on the field, this custom photo lacrosse ball is a great addition to any player's kit. You can upload photos of your favorite team or individual players for a personalized gift that will last through many plays. Or they may even enjoy displaying it in their room!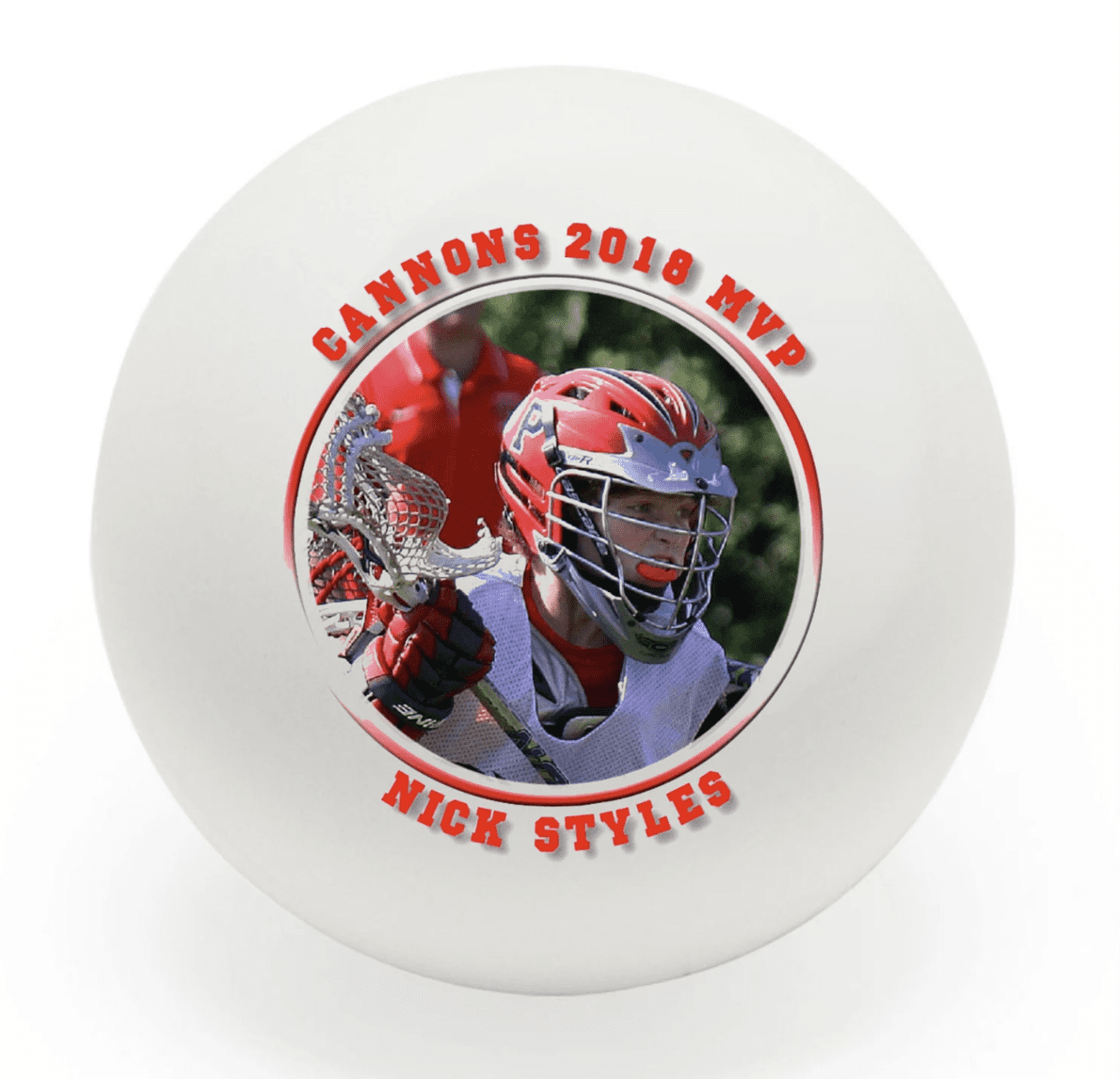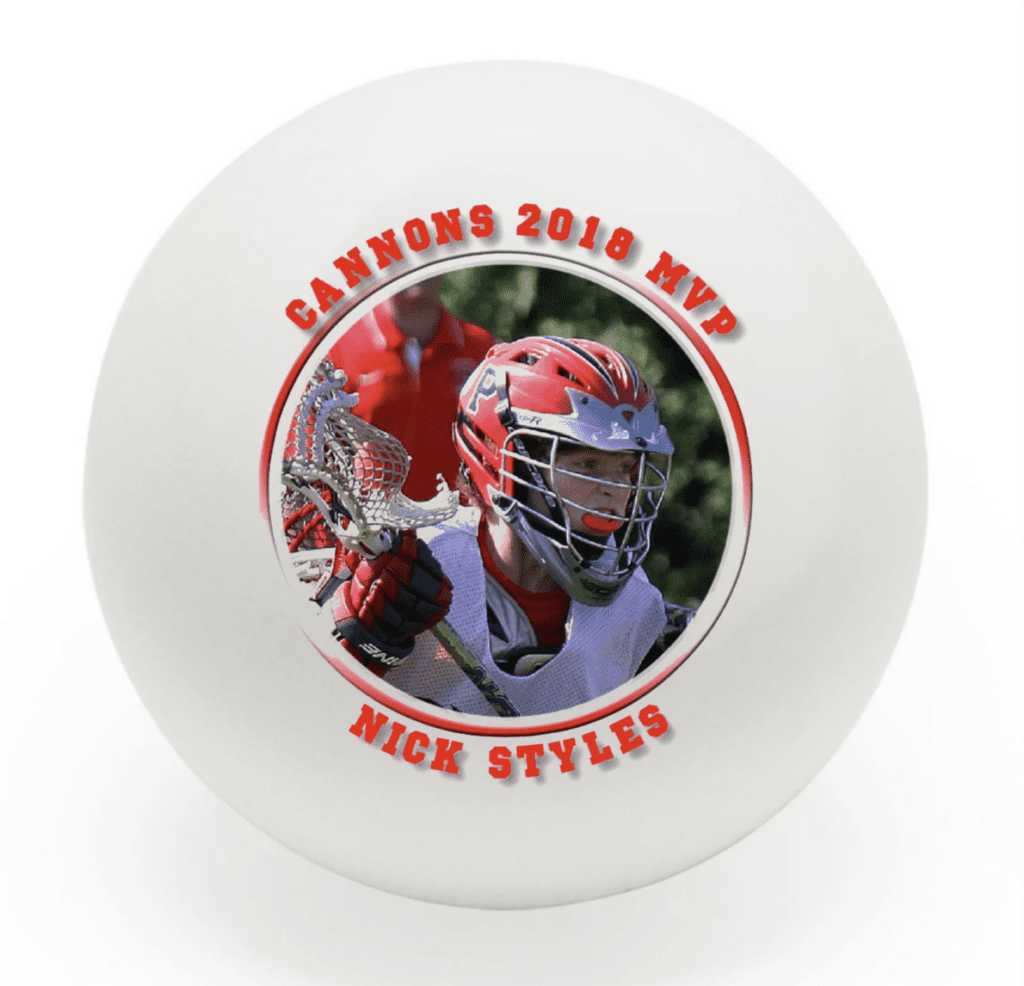 This is a great gift for a lacrosse player because it's the perfect balance between fun and functionality. Personalize a lacrosse ball with your team's mascot and the player's name or favorite phrase. The durable design ensures that it will last through multiple games, practices, and scrimmages.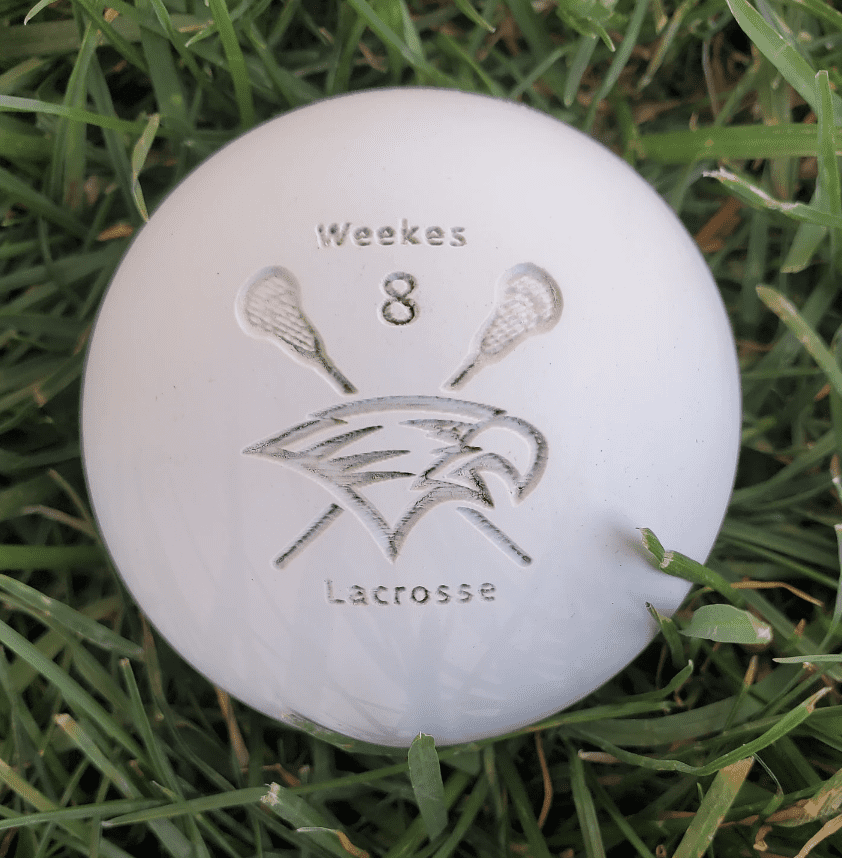 Boys and girls alike enjoy adding personal touches to their lacrosse gear, and this is a simple and inexpensive way to personalize their helmets with their athlete number. You can choose from a huge variety of colors to create the perfect look you're looking for. This would be a great (inexpensive) team gift as well!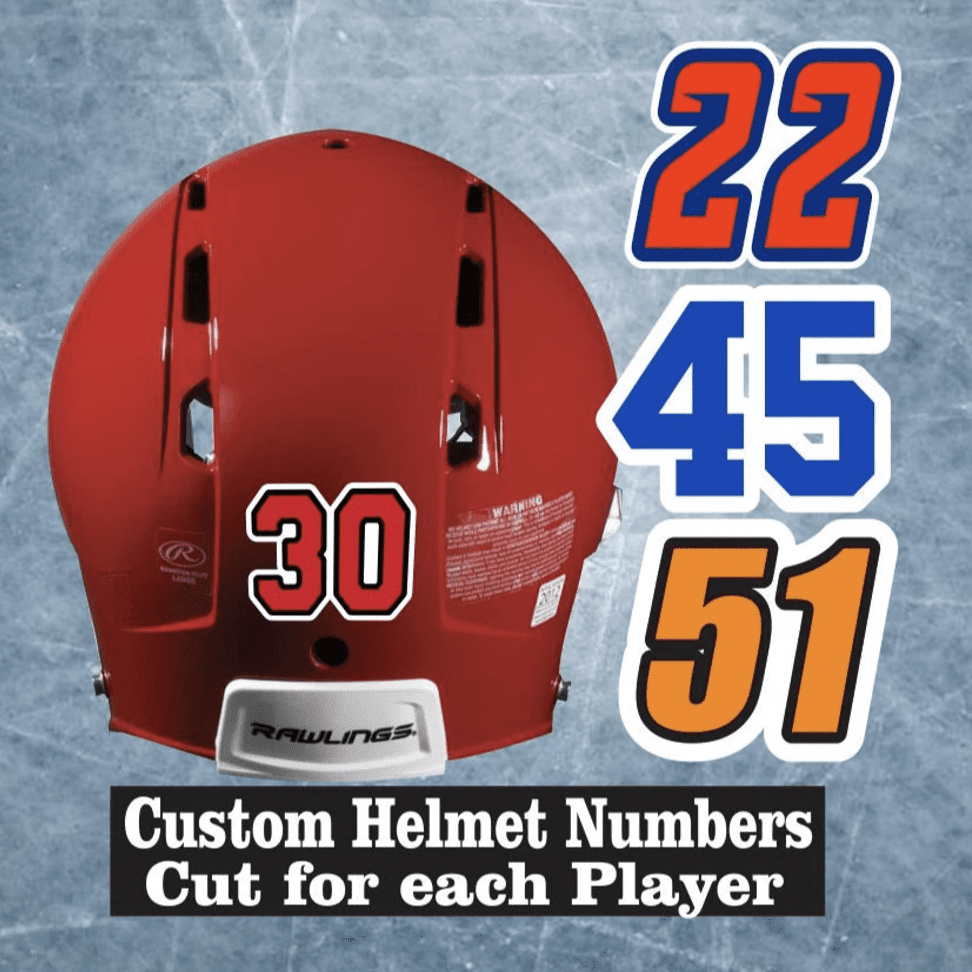 Lacrosse Apparel Gifts
Every athlete knows that Nike trumps every other athletic brand out there. That's why Nike is more than a line of great quality clothes, they carry items that are great for training or lounging around the house. These socks have excellent reviews and they are great for everyday wear as well as team sports.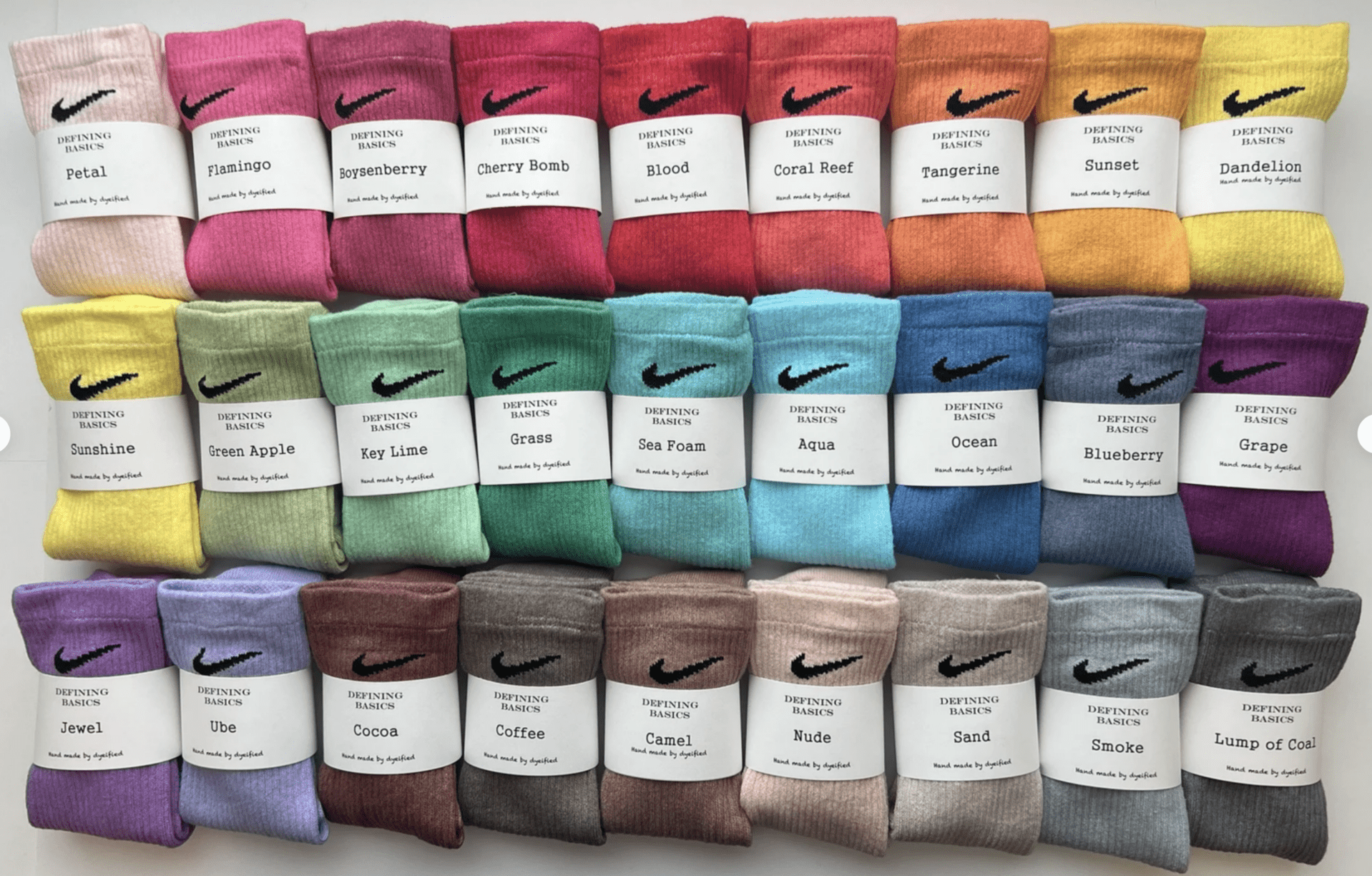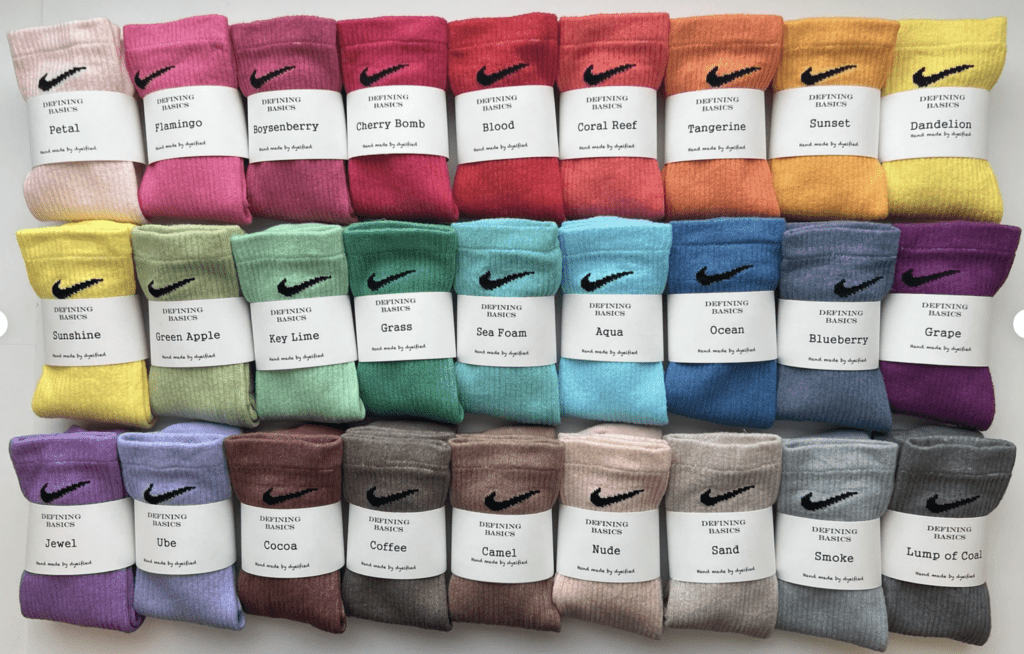 This Nike Lacrosse Sweatshirt is a great addition to any lacrosse player's wardrobe. It comes in several different colors and sizes, so you can find the perfect fit for your team or individual players. The sweatshirt has an athletic fit, which allows for maximum comfort while still providing protection from the elements. Coaches would also appreciate a nice quality gift like this!
Lacrosse players of all ages can show off their team colors with this Nike Big Kids Lacrosse T-Shirt. Featuring a crew neckline and short sleeves, this t-shirt is perfect for both practice and game day. The lightweight material ensures that your kids stay comfortable during hot days of training or intense games.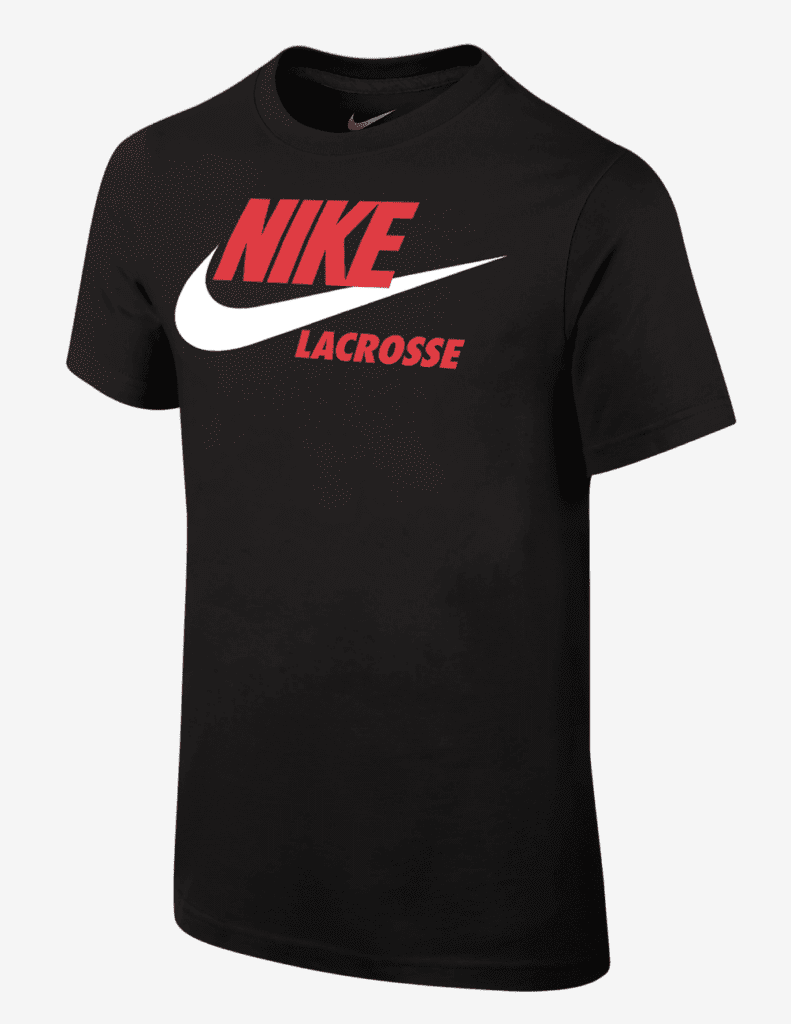 This stylish Nike Swoosh Lacrosse T-Shirt is the perfect addition to any lacrosse player's wardrobe. Featuring a classic crew neckline and short sleeves, this t-shirt provides maximum comfort while still looking great. The unique design includes the iconic Nike swoosh logo prominently displayed on the front so you can show your team spirit.
This is one of those awesome lacrosse gifts that teens especially would appreciate. Teens usually like comfort and style, so these lounge pants provide both. They are made from lightweight fabric for maximum breathability and feature an adjustable waistband for the perfect fit.
They come in a variety of plaids and you can choose custom lacrosse colors that make them a great way to show off your team spirit!
Lacrosse players love to express their style, and these personalized bracelets are the perfect way to do it.
The bracelet is made from high-grade stainless steel and features an adjustable band for a secure fit. It comes with a custom engraving in the lacrosse number of your choice.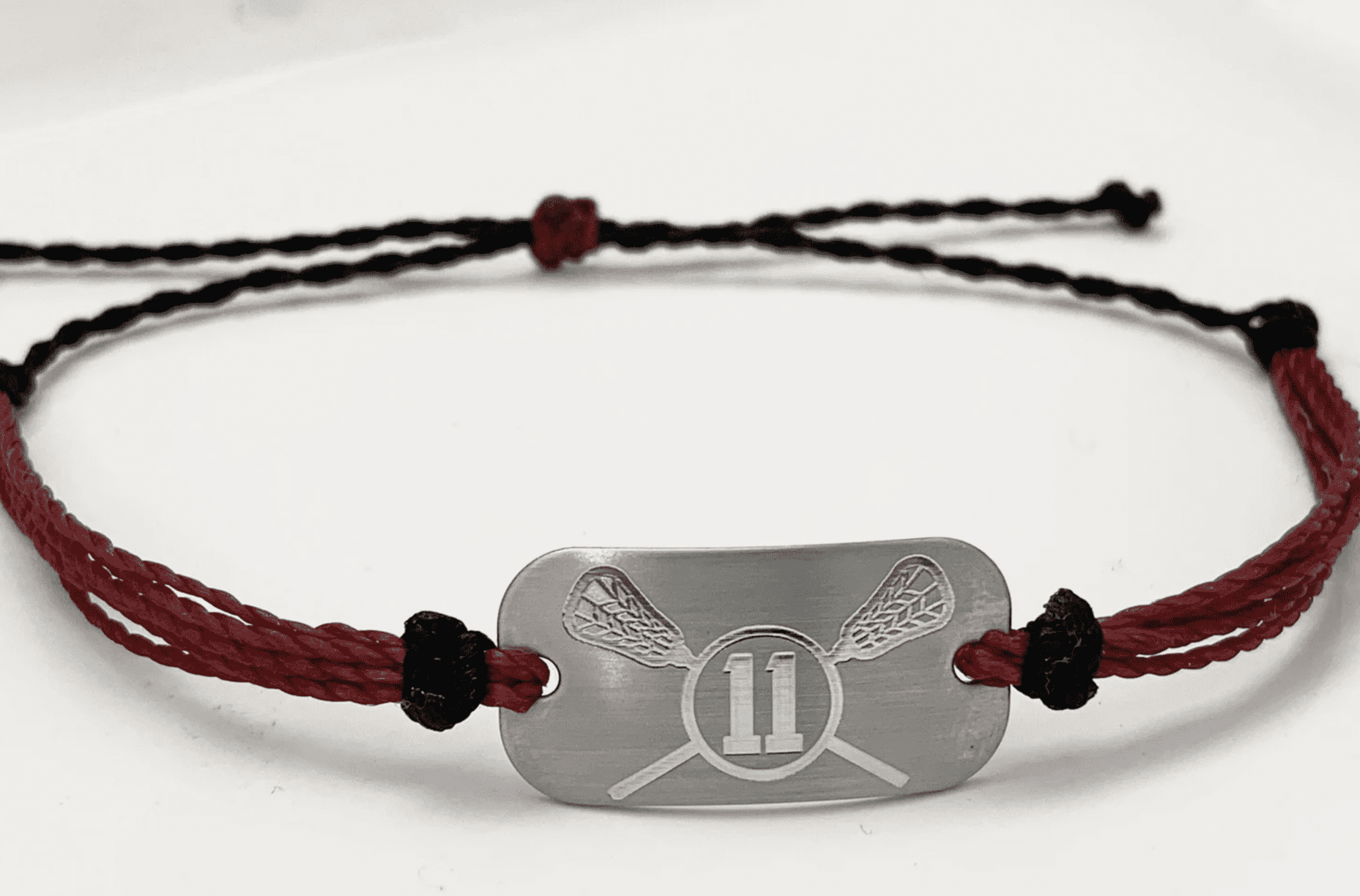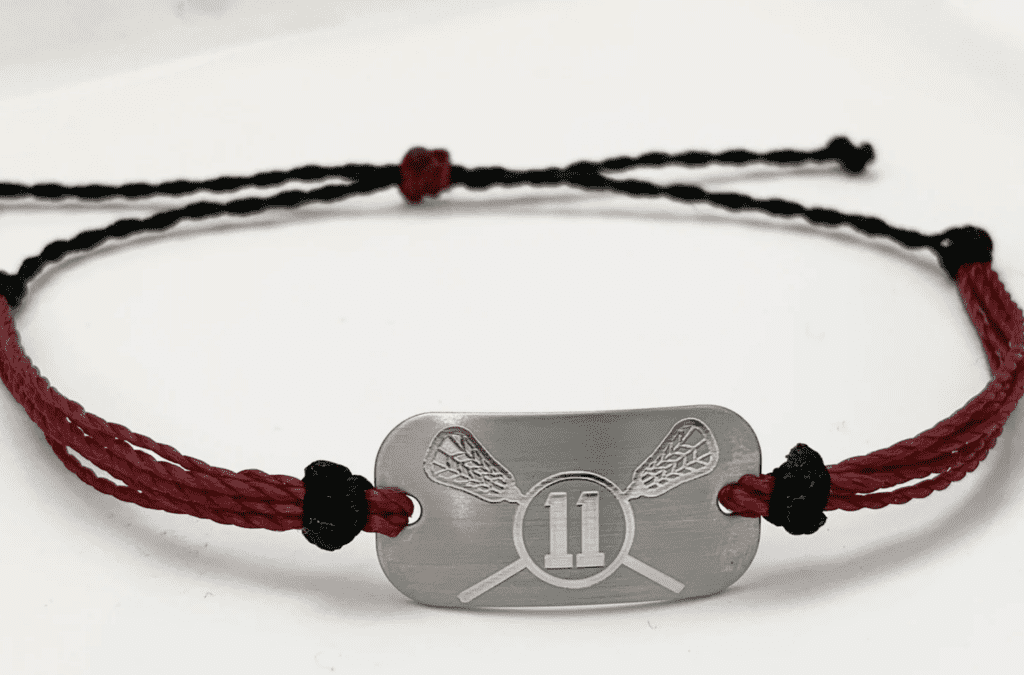 This is one of those humorous lacrosse gifts that any player would love. Printed on a classic black hoodie, it has the iconic lacrosse image with a clever saying printed underneath.
It's comfortable and great for wearing to practice or just lounging around. And people will definitely get what this one means!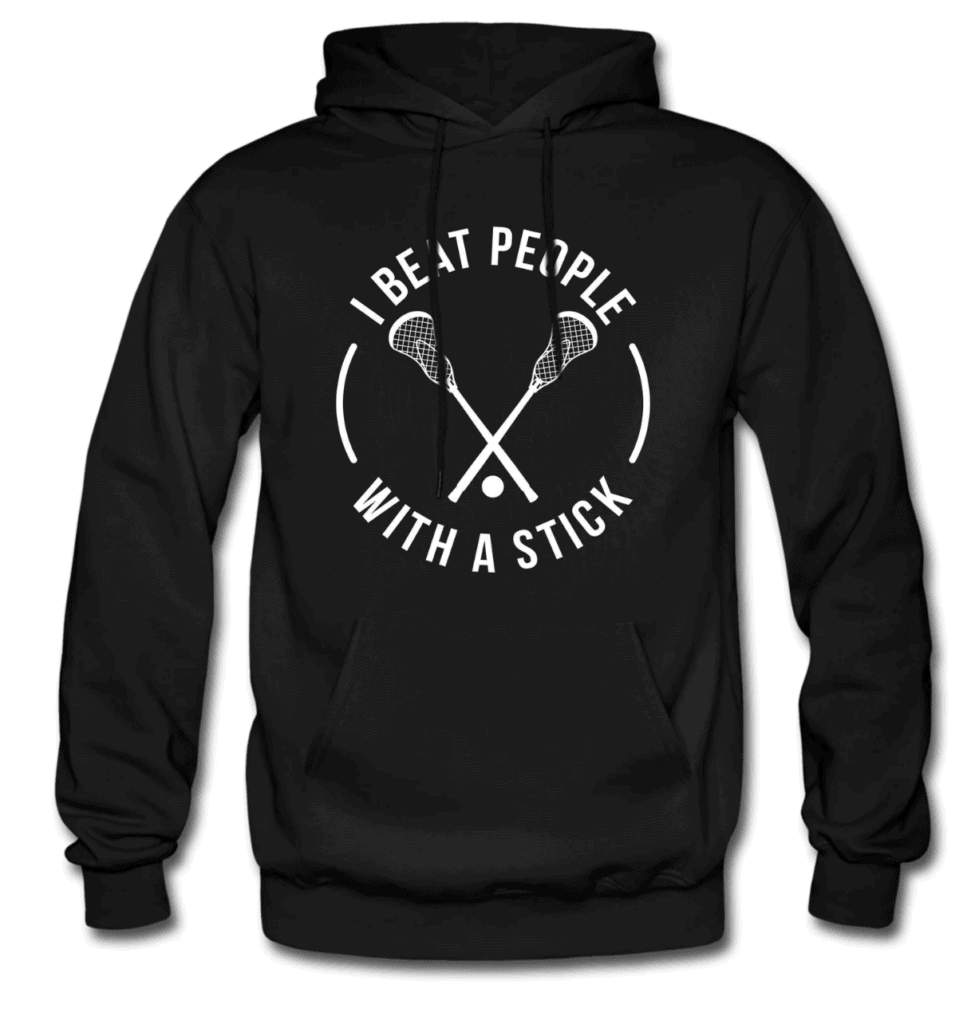 This is one of those lacrosse gifts that would be great for coaches, kids, parents, and players.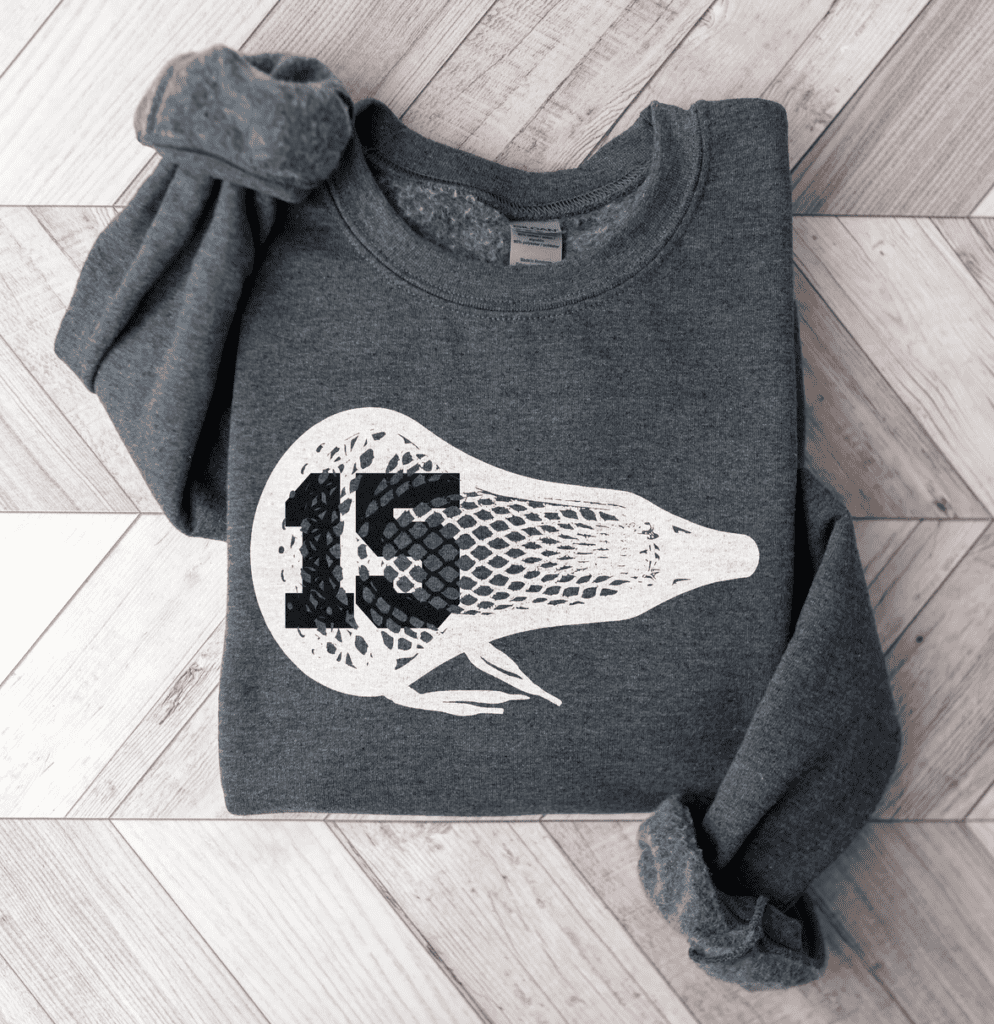 These lacrosse socks are the perfect gift for any player or coach. You can choose the quote that the socks come wrapped in, which is a fun touch, especially for the holidays. The fabric is comfortable and breathable. These are also a great price and can be used in all activities.

Lacrosse Gifts to Improve Skills
One of the greatest lacrosse gifts you can give a lacrosse player is the gift of improved skills. You can get them instructional books and DVDs, or you could even sign them up for private lessons with an experienced coach. This is a great way to help your player improve their skills and take their game to the next level.
But one of the best lacrosse gifts you can give is equipment that will help them improve. Whether it's helping them improve their shooting, getting them a better stick, or buying them protective equipment so they won't be so afraid of the ball (great for younger kids), you can't go wrong with buying them lacrosse gear.
Lacrosse Sticks
The kind of lacrosse shaft you buy your player can make all the difference, especially when your player gets older. Carbon fiber shafts are preferred by advanced lacrosse players since they provide a balance of power and flexibility.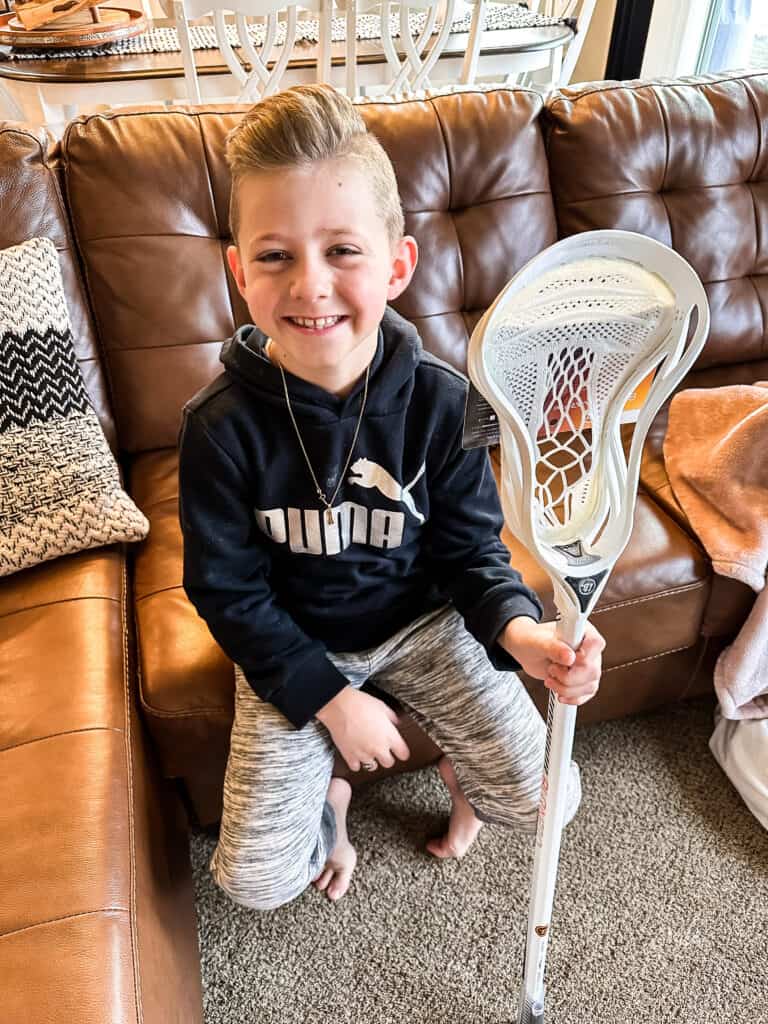 There are three different types of lacrosse sticks that you should consider when purchasing: defensive, offensive, or goalie. So take your player's position into consideration when buying a new stick.
Shooting strings are really important to a lacrosse stick since they give the player more control over their shooting and passing abilities. Make sure your player has the proper sidewall strings for their level of play and position on the field. You can also help them personalize their stick to their liking using various colors of strings.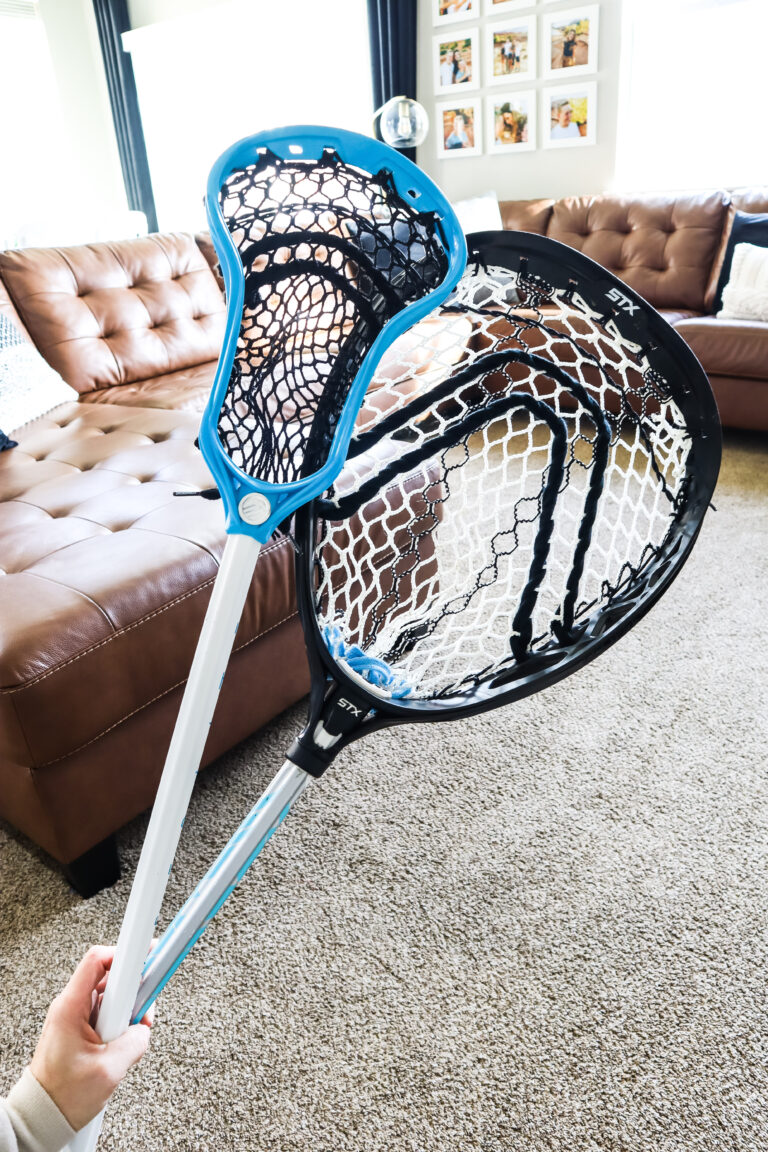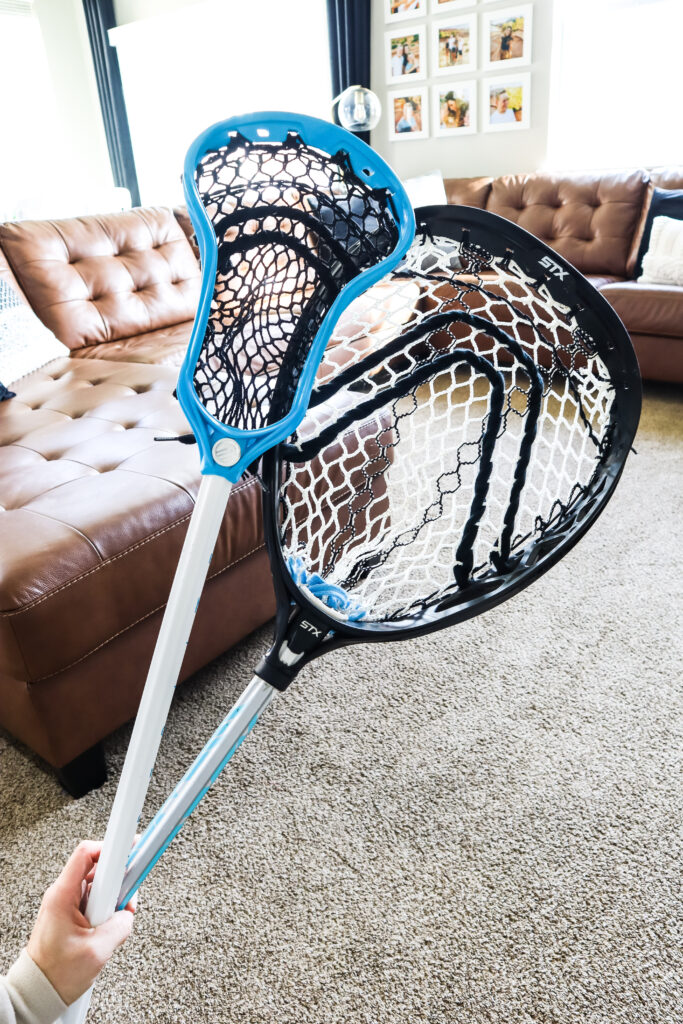 There are many ways to wrap your lacrosse stick for maximum grip, but the best product we've found is Lizard Skins. Athletic tape is commonly used to wrap a lacrosse shaft but Lizard skins are significantly better.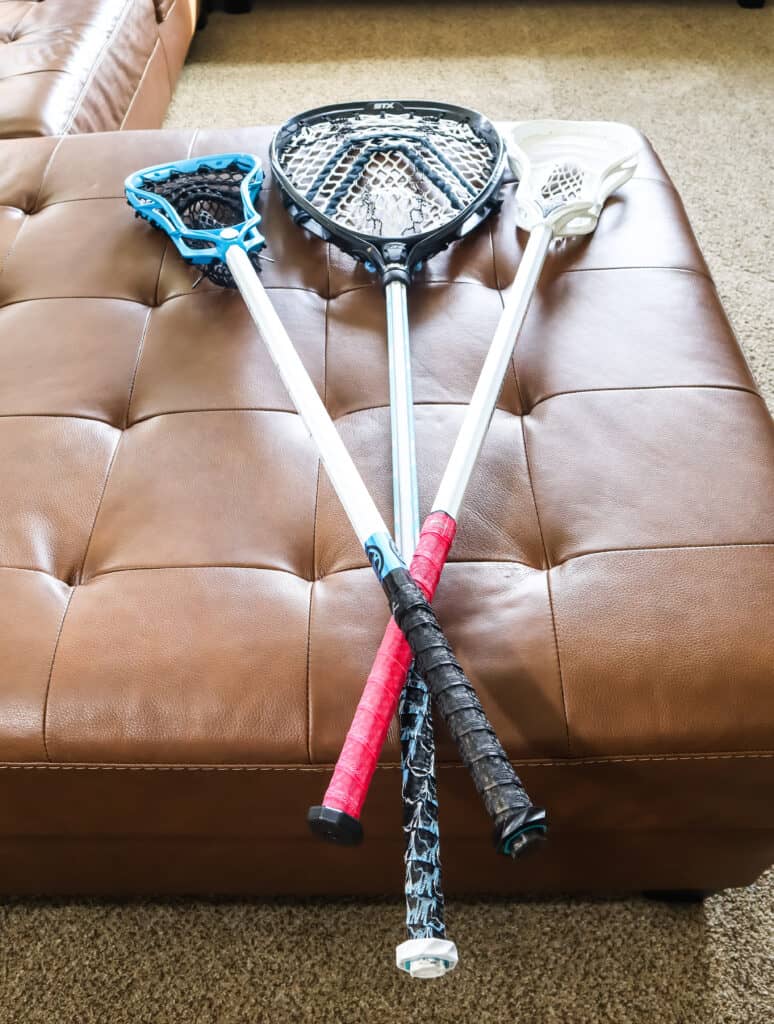 Power weights are a great way to build up strength and improve your players muscles used in throwing and stick handling. They're also a great way to improve the overall balance of the stick. This is a similar concept to putting a weight on a bat.

Lacrosse Gear
Anyone who has been around for long knows that lacrosse gloves and cleats can get pretty smelly. Glove Stix are an ideal solution for this, as they help to eliminate odor and sweat on the inside of gloves and cleats. Just put the GloveStix inside and the odors will be eliminated within a day or two!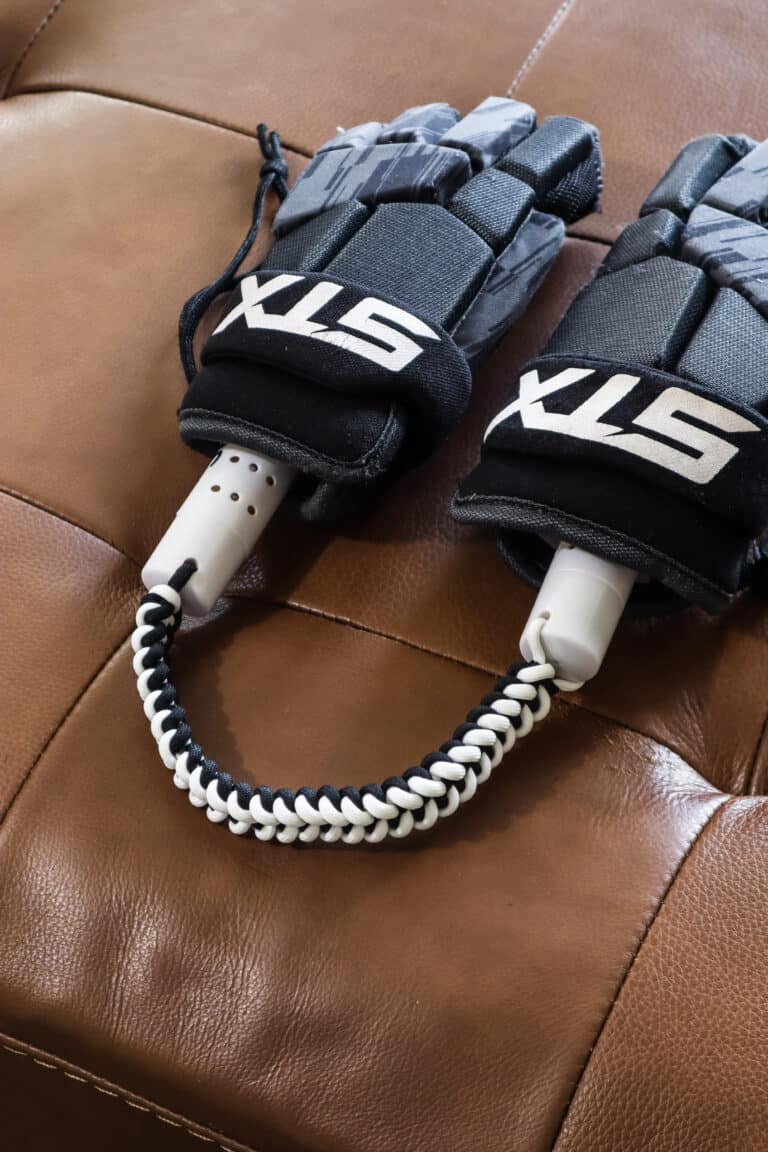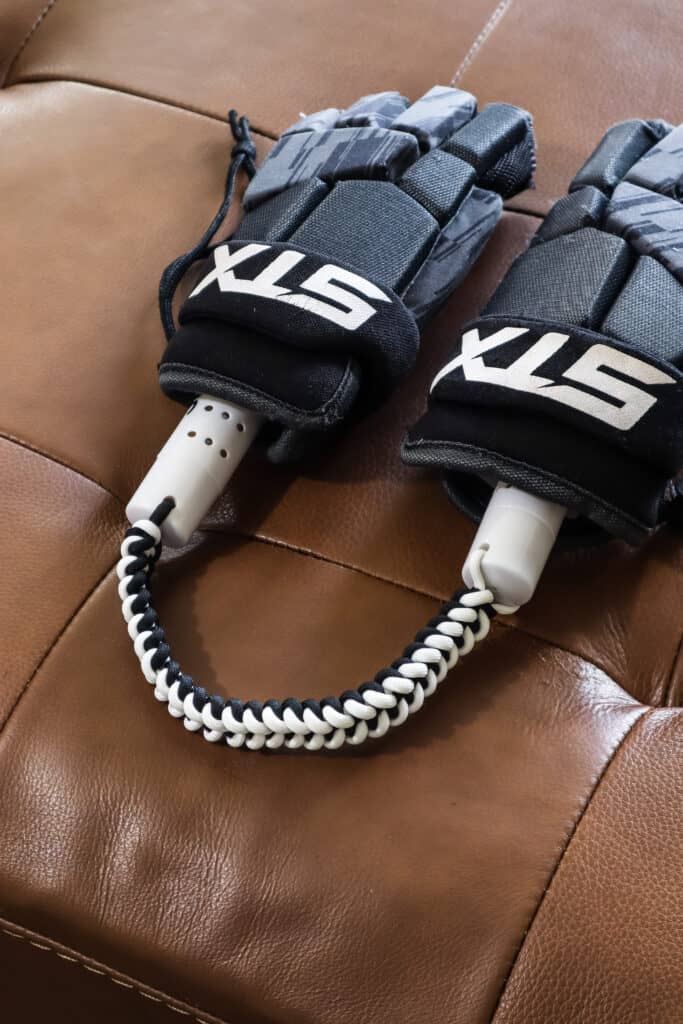 If your athlete plays lacrosse games when it's cold outside, then they will definitely appreciate Wickers Glove Liners. The liners are made of a soft fabric to keep hands warm and dry throughout the game while also providing extra cushioning in the palm area.
It also helps their gloves stay sweat-free when playing. It's much easier to wash liners than the actual gloves themselves. It also keeps hands warm during those cold spring games and practices.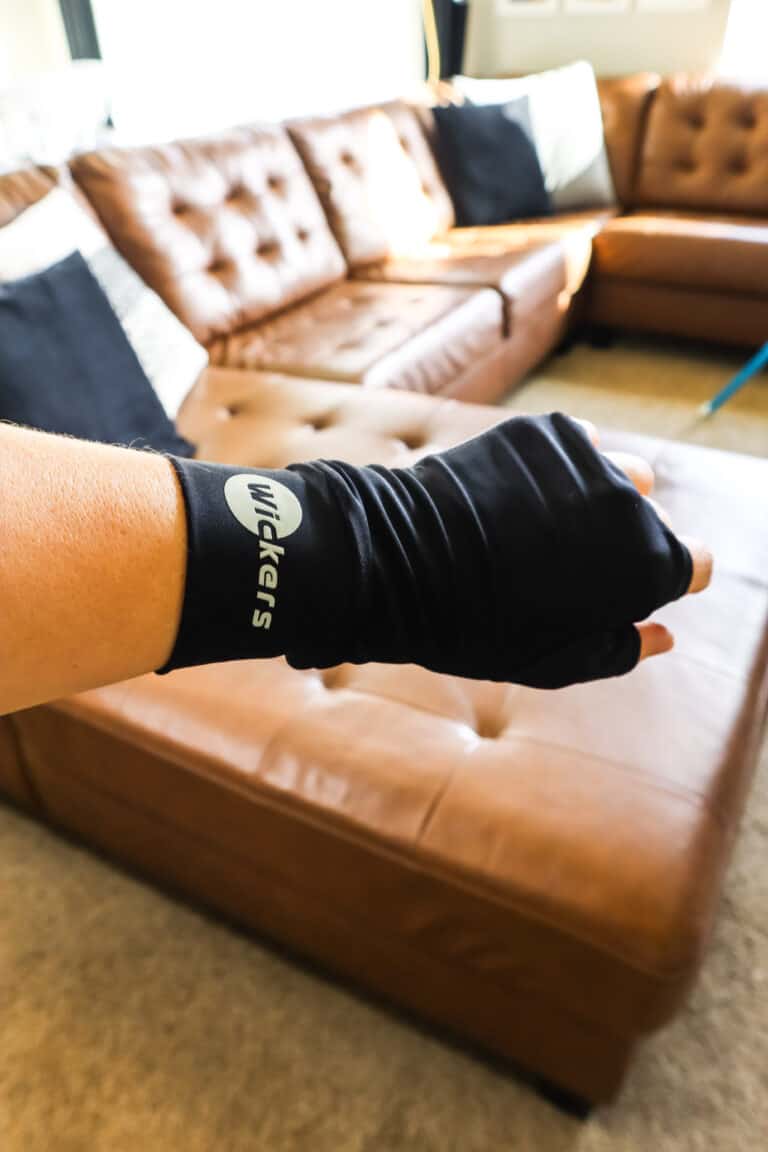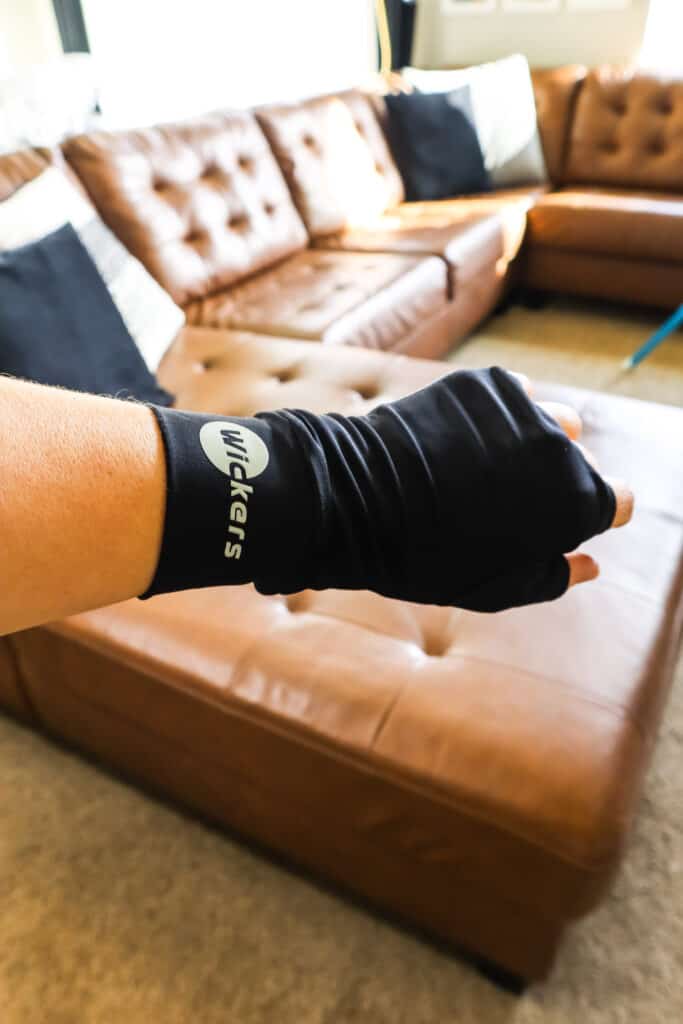 If you have an athlete who will be playing goalie, then STX Goalie Pants are a must. The pants have protective padding on the thigh and hip areas, helping to protect athletes from hard shots.
The material is also breathable and lightweight, allowing for maximum mobility in the net. No more leg welts!
Lacrosse Practice Essentials
The best way to play well in a game is to practice well. And having the best equipment helps them make the most of their time out there. These are some gifts that will significantly help improve wait time, speed, and endurance.
If you've ever seen a pitching machine in baseball, then this is the same concept for lacrosse. The Jugs Lacrosse Ball Machine throws balls at a top speed of 60 mph in any direction (360-degree swivel design) for up to 60+ yards. It also has various settings to set the delivery height.
My boys have this and it's a game-changer not only for the players but also for the coach. It's definitely an expensive gift but it reduces the wait time between retrieving balls and you can easily pound through a bucket of balls when working on catching. It helps improve reaction time and muscle memory.
Many families who get started in lacrosse, typically end up buying a goal to play in the backyard. A portable goal is an awesome choice for a lacrosse gift. The folding aluminum construction helps you quickly set up and take down your backyard goal without needing any tools or hardware.
It's also durable and perfect for those who plan on using the goal at different locations throughout the season.
There are a lot of gear items for lacrosse that can be hard to keep track of and store. A Nike Lacrosse Backpack is a great gift for any lacrosse player who needs to bring their gear to and from the field or practice.
The backpack offers plenty of space for equipment and can be used for other activities as well, such as school or work. Plus, it's made of lightweight material that won't weigh them down unnecessarily.

This is another great backpack that is an excellent quality to help them carry their gear. It comes in a few colors so it would be great for families with many players so they can each have a different color.
This backpack does not have enough room to fit a helmet though.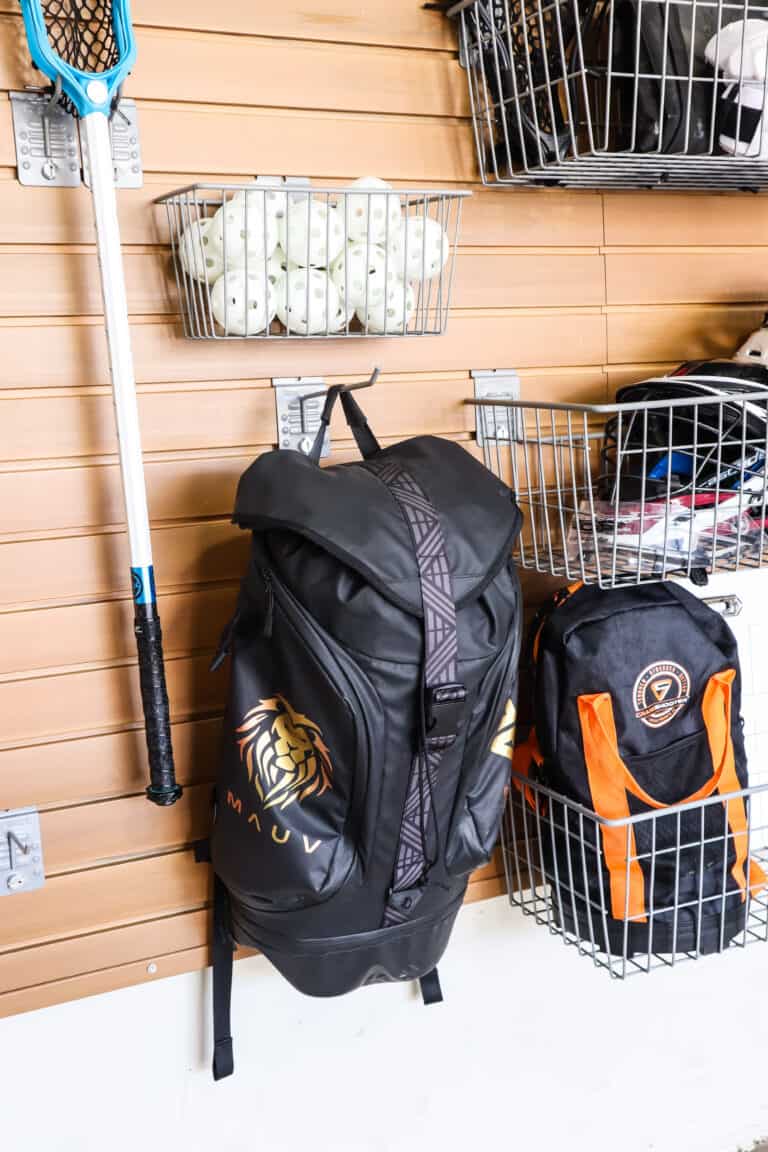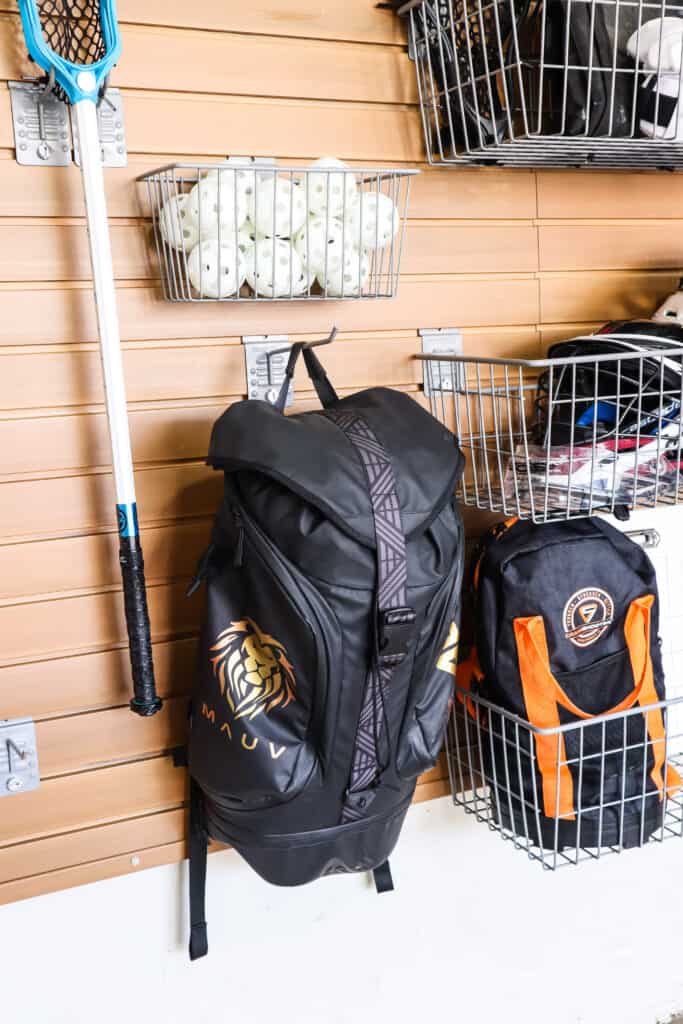 If you want to go down the personalized route, there are plenty of options available. You can get the player's name and number embroidered onto the bag, making it a great gift that they can cherish for years to come.
It's important for players to practice their shooting skills. With the SKLZ Corner Shooting Targets, they can practice their corner shooting accuracy and technique in a fun way. The targets come with two bungee cords that can be easily attached to any goalpost or net in order to keep them securely in place.
If you want to get a more advanced training tool, then the Lacrosse Speed Gun is perfect. This gun accurately records and displays shot speed in real time which makes it easier for players to see how hard they are shooting or passing. Combined with the Shooting Targets, this is an absolutely invaluable tool for coaches and players alike.
This is a variation to the re-gripper mentioned above in that you can resurface balls at a faster rate than by doing it by hand.
This is the perfect gift to add to your young player's collection. Made of a durable rubber material and designed to accurately measure the speed of lacrosse shots, the Swax Lax Lacrosse Training Balls are perfect for training drills and practice. Not only do they help improve accuracy but also consistency with shooting.
They are the same weight and size of lacrosse balls but they don't roll as far, allowing players to spend less time chasing after balls and more time practicing.
This is perfect for the young athlete in your life. It helps them learn how to cradle the ball when first learning to play. The string attaches to the head so they can practice cradling even inside the house without worrying about breaking anything. Parents love that!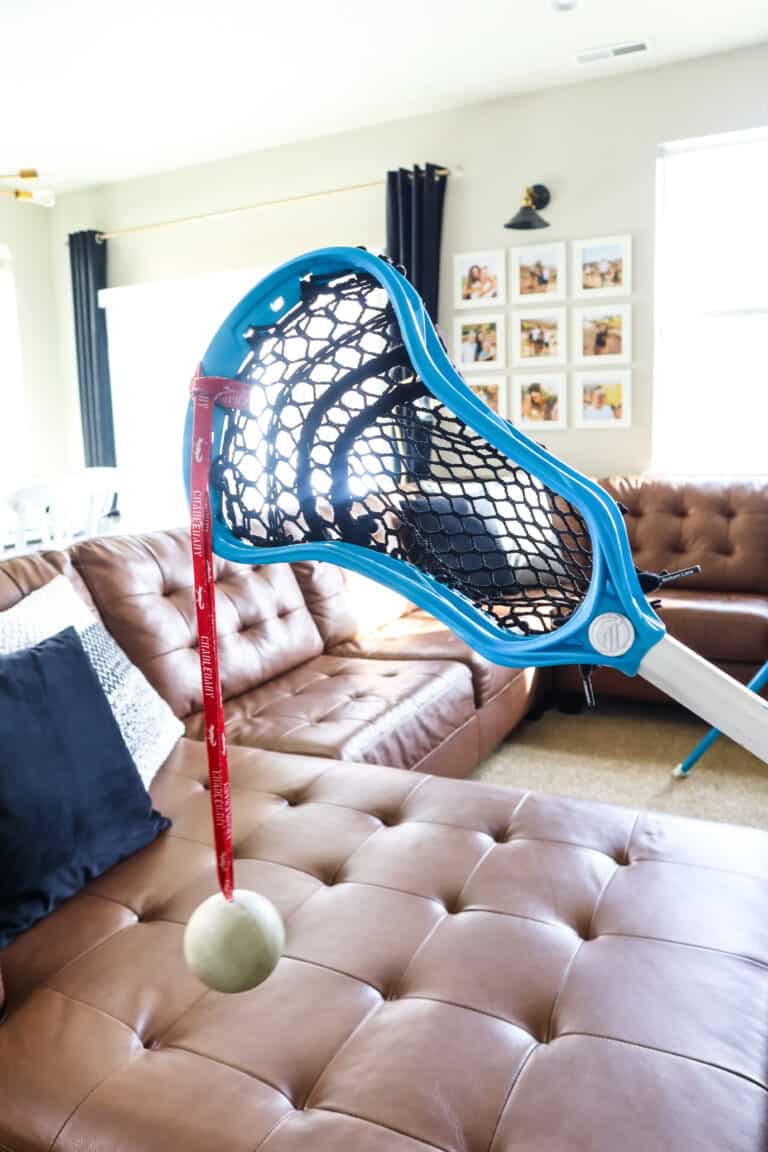 Lacrosse balls that have seen a lot of use often get a smooth finish on the outside, making them more difficult to catch and control. This resurfacing tool has rough sandpaper inside that will help make old balls new again. It's a great gift for the serious lacrosse player in your life.

Lacrosse Themed Bedroom Decor
This is a great wall art set! The helmet, stick, and ball have a faux neon effect that gives off a fun vibe. This is one of those gifts that your player may not expect but they would welcome with open arms.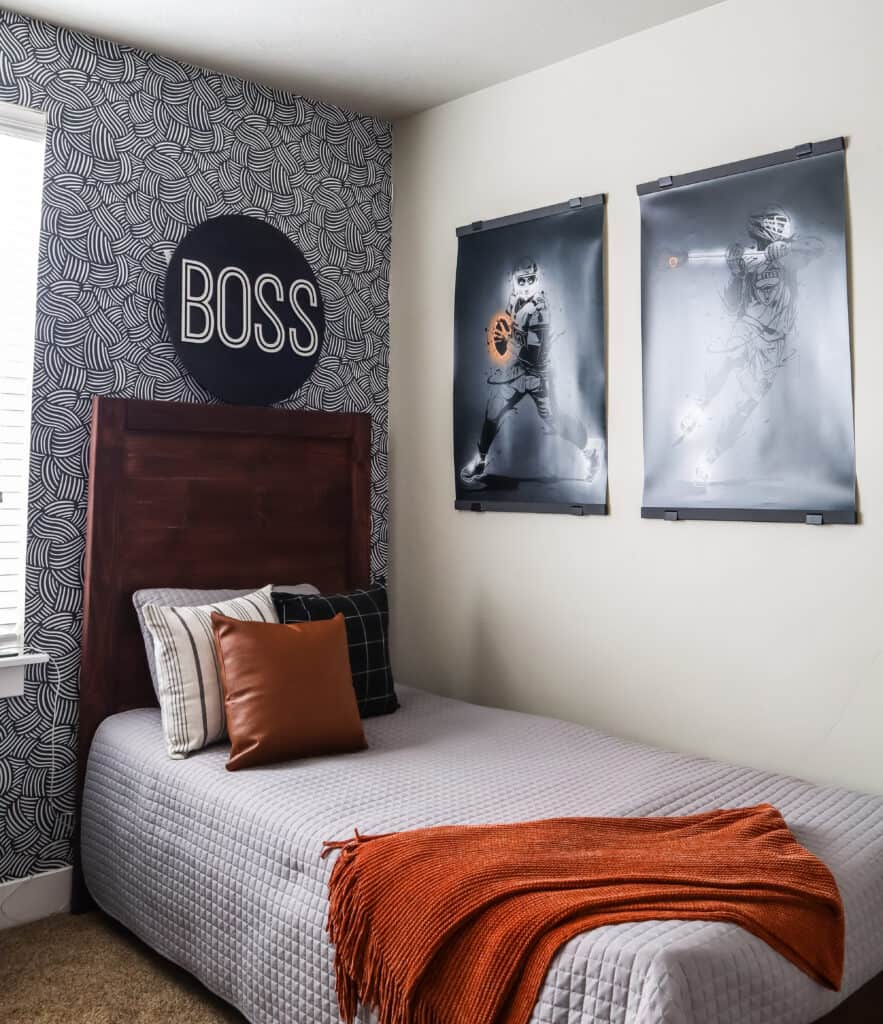 Organizing lacrosse equipment can get tricky. That's why this wall mount is the perfect gift! It has four lacrosse sticks and a helmet holder for displaying your collection. The wall mount is easy to install and makes a great addition to any bedroom or sports room. This one of those gifts that could even be great if if you have multiple lacrosse warriors in your family.
Comfort and style come together with this Eat. Sleep. Lacrosse pillowcase. It's bright and colorful design is sure to be a hit among lacrosse players of all ages. The fun graphics make it the perfect addition to any bed, adding both style and comfort. Plus, it makes for a great conversation piece.
For the goalies out there, this personalized goalie light is a great way to show off your commitment to lacrosse. Its bright LED lights will light up any room and show everyone who you are. And with its personalized design, you can customize it with your name or favorite team logo.
This candle is a great way to show your special someone how much you care. The heartfelt message on the label will warm their heart and let them know just how much they mean to you. Plus, its beautiful design adds an extra touch of love to any space.
I hope this article can save you lots of time by giving you some incredible ideas for gifts for the lacrosse warrior in your life.