How to Make Custom Home Decor with Laser Engraving: 10 Affordable Ideas
Are you on the lookout for more creative and interesting ways to decorate your home? Custom home decor utilizing laser engraving is a unique way to show off your individual style while adding a touch of personalization. Laser engraving is an efficient and cost-effective way to customize various materials, such as wood, metal, glass, or acrylic.
With the right materials and preparation, you can create stunning customized home decor items with laser engraving. In this article, we will discuss tips for choosing the right materials for laser engraving, the preparation for laser engraving, and finally, 10 affordable ideas for custom home decors with laser engraving. We will focus on laser engraving solutions from xTool, a leading laser engraving machine provider.
Before we start it is also worth mentioning that if your budget does not stretch to new laser engraving equipment, you can find quality used machinery in this category and many others from Revelation Machinery. This helps lower the barrier to entry significantly, and means that more people can access the benefits of laser engraving technology. So long as you are buying second-hand equipment from a reputable marketplace like this, it's possible to make savings without sacrificing anything in terms of the functionality of the machinery you acquire. So with that, let's get into the nitty gritty of laser engraving.
Choosing the Right Materials for Laser Engraving
When it comes to laser engraving materials, you will want to choose materials that are absorbent and easily engraved. Wood, like plywood sheet, is a popular choice because it has excellent absorption and can be engraved with a variety of patterns and designs. You may also use various types of metal and stone, as well as acrylic or glass.
It is important to note that different materials require different settings and adjustments when engraving. The intensity and speed of the laser need to be adjusted according to the material you are engraving. It is important to conduct a few tests before beginning your engraving project. This will help you find the best set of adjustments that can produce the desired results.
Preparation for Laser Engraving
Before you can begin laser engraving, you will need to prepare the design and artwork that you want to engrave. It is best to create vector images with a vector graphics software (such as Adobe Illustrator). Vector images are the best choice for laser engraving because they have no resolution issues, and they can be easily resized and edited to fit the desired space.
Once your designs are ready, you will need to prepare the artwork for laser engraving. It is important that the design you send to the xTool laser engraving software is in the same format as the vector file you created. You also need to make sure that the artwork is correctly calibrated and ready to go.
10 Affordable Ideas for Custom Home Decors with Laser Engraving
Now that you know the basics of laser engraving, here are 10 ideas for creating custom home decors with laser engraving:
Idea 1: Engraved Wooden Picture Frames
Wooden picture frames can be personalized with laser engraving. Engrave images and names, or create a custom design for each frame. This is an affordable and creative way to decorate your home.
Idea 2: Personalized Wooden Coasters
Add a personal touch to your dining table with engraved wooden coasters. You can laser engrave names, initials, or any custom design you can think of on the wooden coasters.
Idea 3: Customized Wall Art On Acrylic or Glass
Create stunning wall art with custom designs on acrylic or glass. Use the xTool Laser Engraving Machine to create perfect designs onto the materials for beautiful, affordable home decors.
Idea 4: Engraved Wooden Signs and Plaques
Create custom signs and plaques with your own designs or important messages. Choose meaningful words and phrases, or engrave names and dates — the possibilities are endless.
Idea 5: Laser-Etched Wine Glasses or Mugs
Personalize your glasses and mugs with unique designs, images, or names. This is an affordable and meaningful way to customize your glasses and mugs.
Idea 6: Personalized Cutting Boards
Engrave your own design onto wooden or acrylic cutting boards, or use the xTool laser engraving machine to carve intricate designs.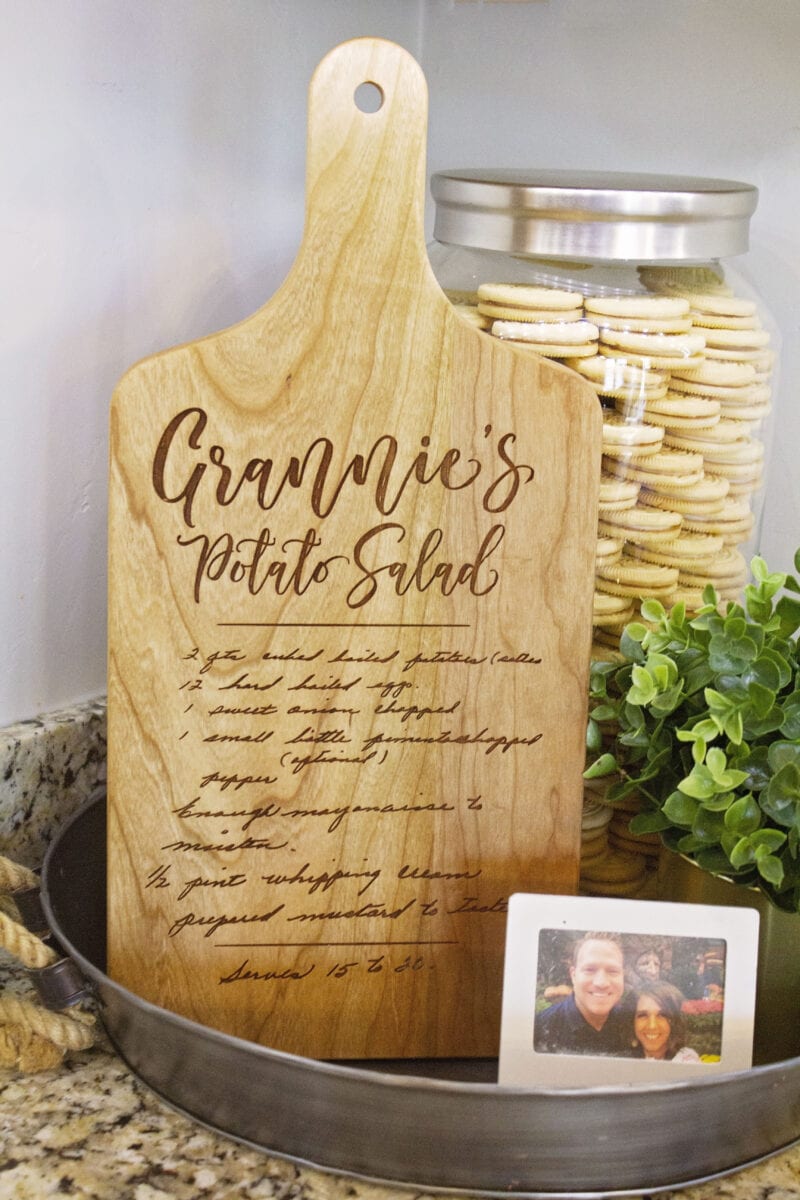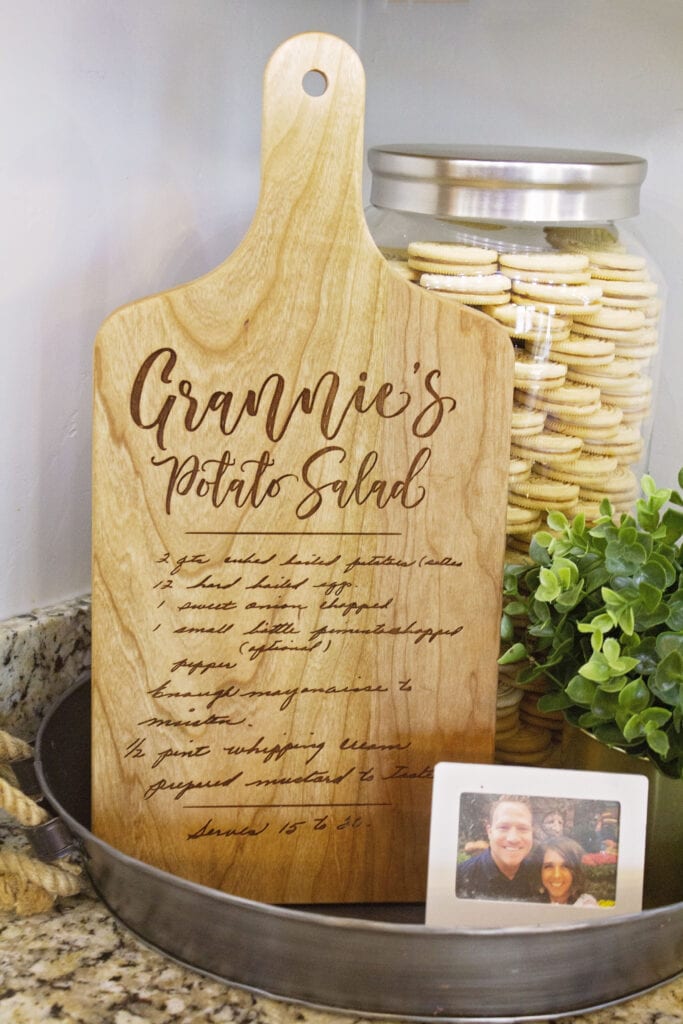 Idea 7: Customized Wooden Hangers or Clothing Tags
Engrave custom designs, names, or important messages onto wooden hangers and clothing tags. This is an affordable and creative way to add a personal touch to your wardrobe.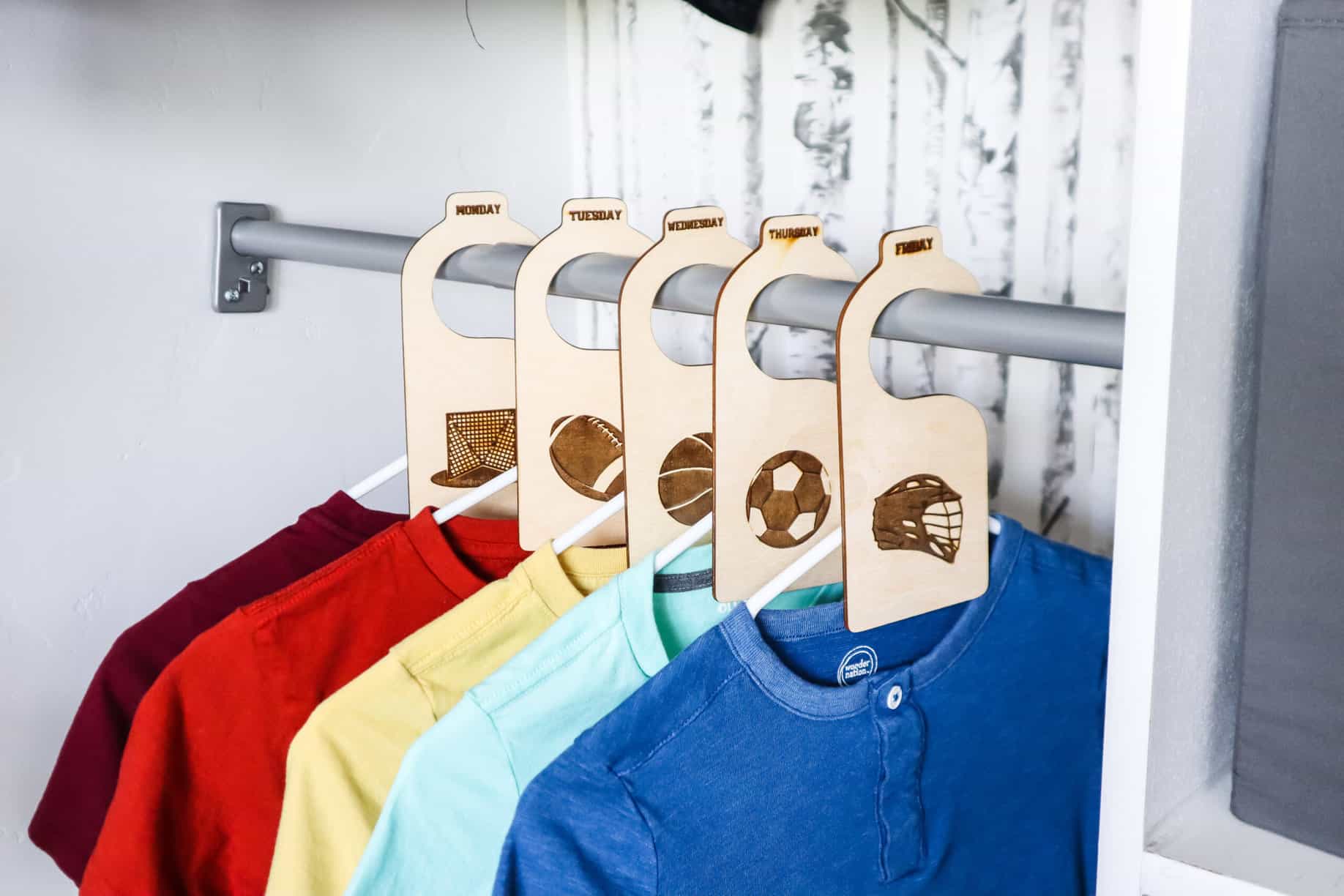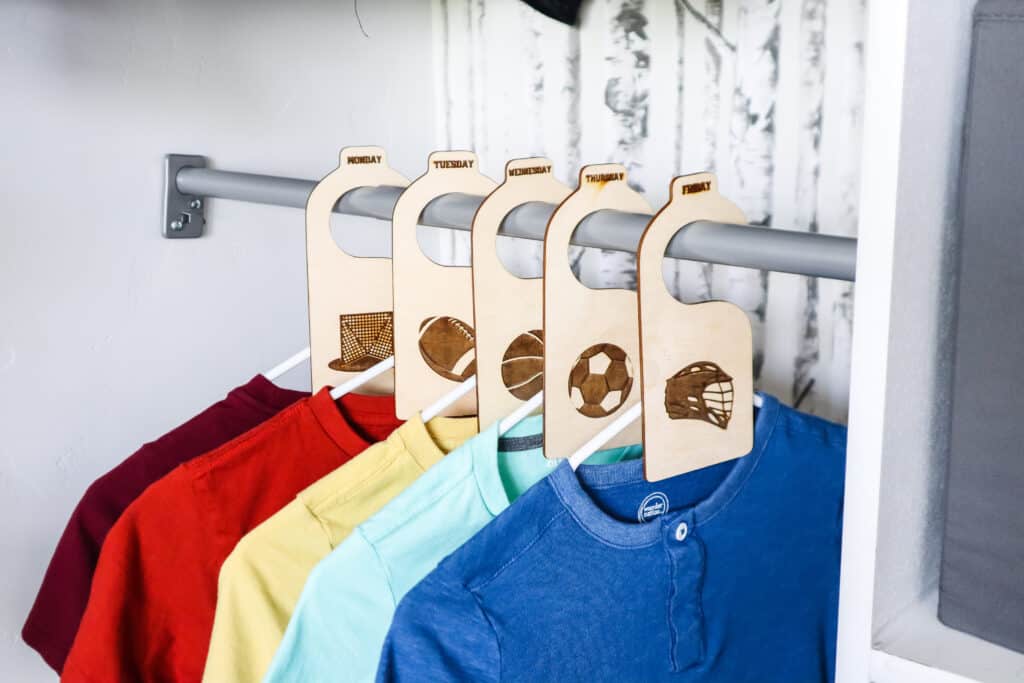 Idea 8: Etched Decorative Tiles for Kitchen Backsplashes or Bathroom Walls
Tile backsplashes and bathroom walls are perfect for laser engraving. Create stunning designs and art pieces with custom laser engraving, or carve meaningful messages and quotes onto ceramic tiles.
Idea 9: Engraved Acrylic or Wooden Jewelry Boxes
Engrave beautiful designs and unique shapes onto acrylic or wooden jewelry boxes. This is a great way to add a touch of personalization to your accessories.
Idea 10: Customized Wooden Phone Cases
Customize your phone cases with unique designs and images with laser engraving. You can also engrave names, initials, or custom artwork.
Conclusion
Laser engraving is a great and affordable way to incorporate custom home decor into your space. Using laser engraving technology makes it easy to create unique, personalized designs for practically any material. From wooden picture frames to etched wine glasses, and personalized cutting boards to customized wooden phone cases, you can create beautiful home decor pieces that reflect your personal style.
The process of laser engraving is relatively simple and straightforward, but it is important to make sure you choose the right materials and the correct laser settings for the best engraving results. Following the steps for creating and optimizing the artwork for laser engraving can help ensure good quality end results for your projects. Moreover, executing these 10 affordable home decor ideas using laser engraving technology can create stunning, customized designs for your living space.
In conclusion, creating custom home decor using laser engraving is an accessible and budget-friendly way to transform your living space. With the right materials and settings, you can make personalized items that reflect you, from picture frames to plaques and cutting boards to jewelry boxes. With laser engraving, customizing your home decor pieces is easy, quick and affordable.