How to Design and Print Your Own Home Organization Labels on Canva
Do you need to get organized? One great way to do that is by designing your own labels and printing them out! We've covered a lot of ways you can label your home, but creating your own offers the most freedom.
When you design your own home organization labels and print them out, you can choose the color, size, style, font, and the text itself.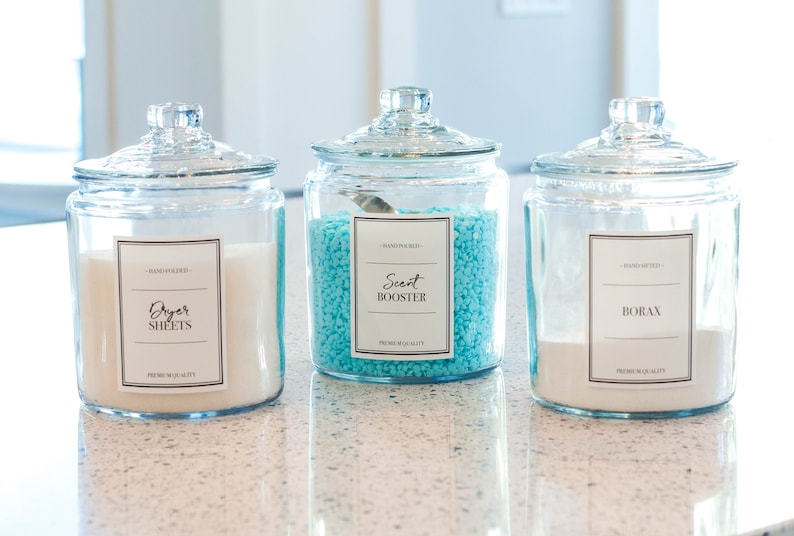 One easy way to design these labels is through Canva!
Canva makes it easy for you to design beautiful labels that will fit perfectly in your home. You don't even need an account to print out some adorable labels for your home. You can choose fonts, photos, and elements to add to your labels to make them perfect for each space in your home.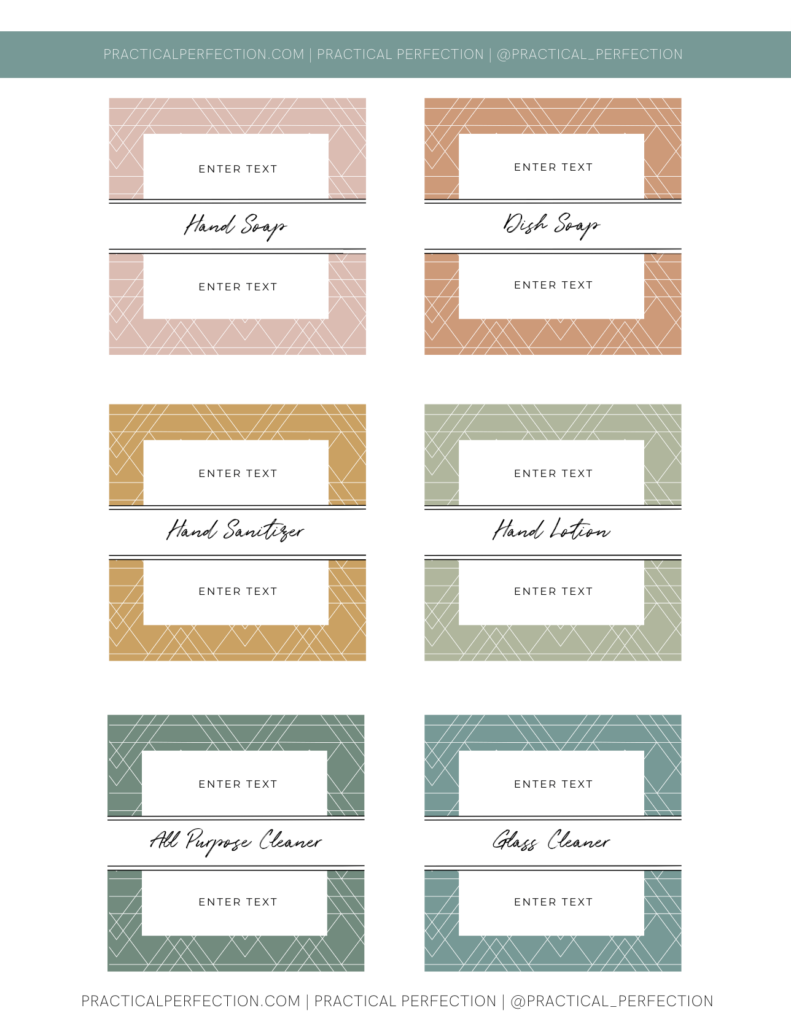 What is Canva?
If you've never heard of Canva before, it is a design website that offers users easy design tools. You can design anything from invitations to business cards to labels.
Canva offers both free and paid accounts. If you feel like you'll create a lot of things on Canva (like personalized labels, pantry labels, business cards, greeting cards, invitations, and all that good stuff) then a paid account is probably worth it for you.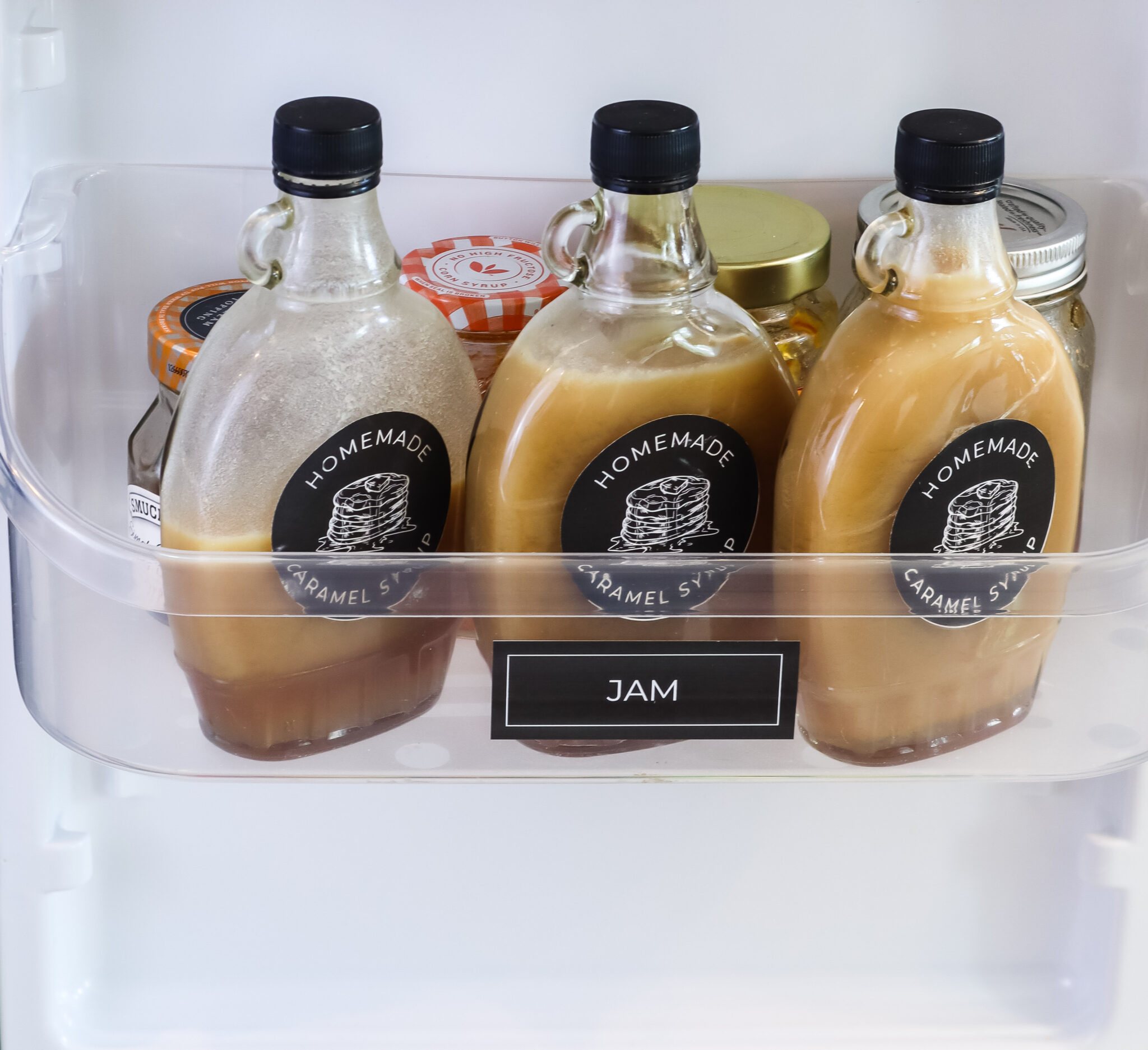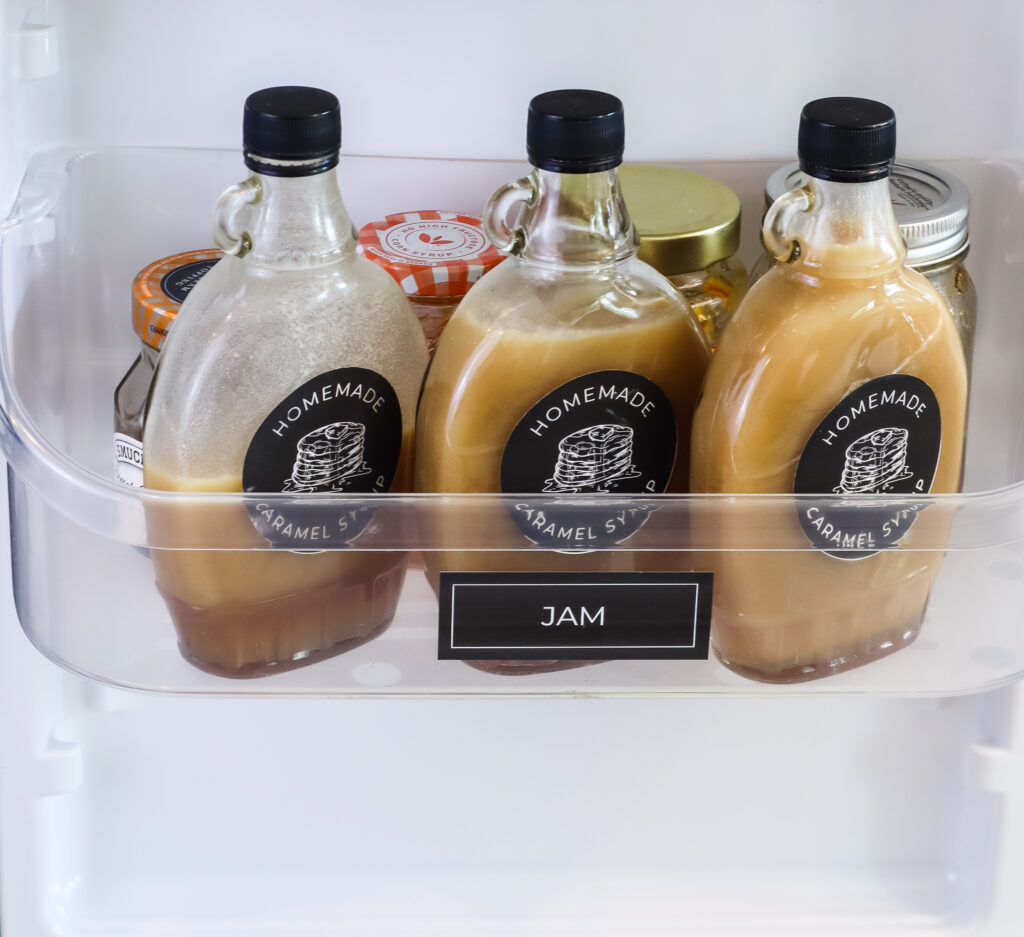 A paid account offers more design options when you start creating, like additional borders, fonts, elements, photos, and more.
But if you don't think you'll be using Canva enough to make a paid account worth it, don't worry! There are still lots of free options for design elements when making labels on Canva.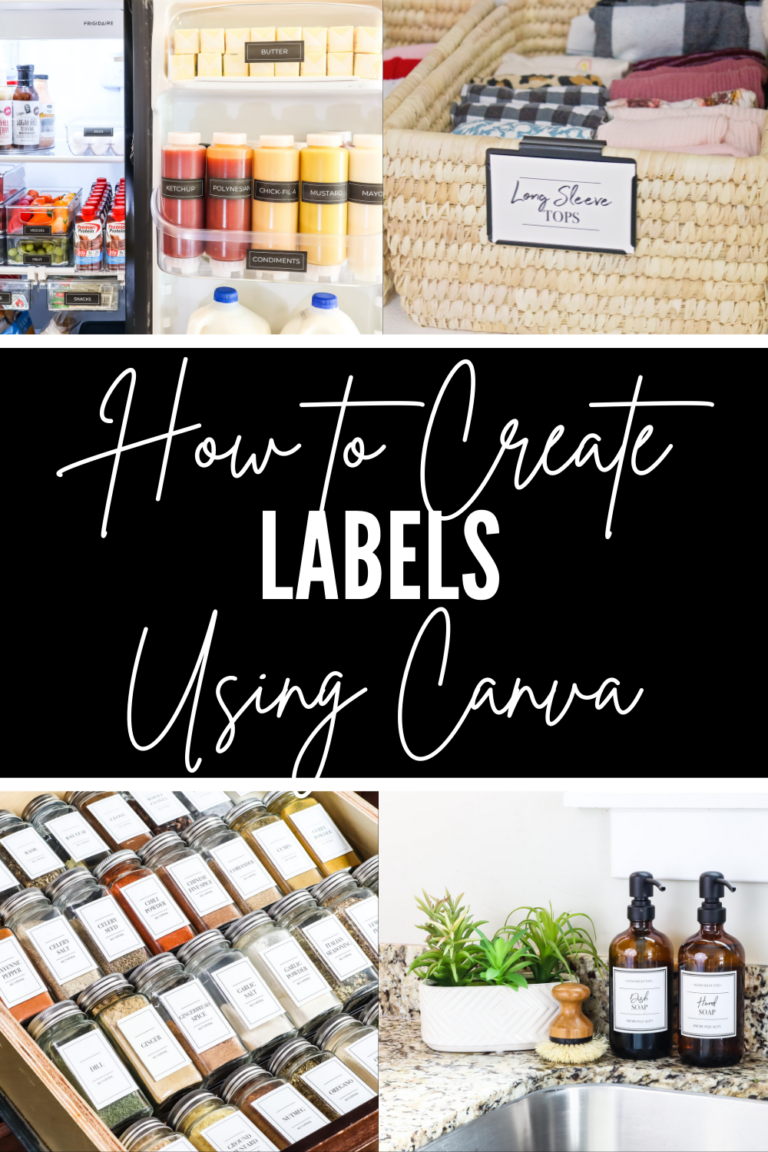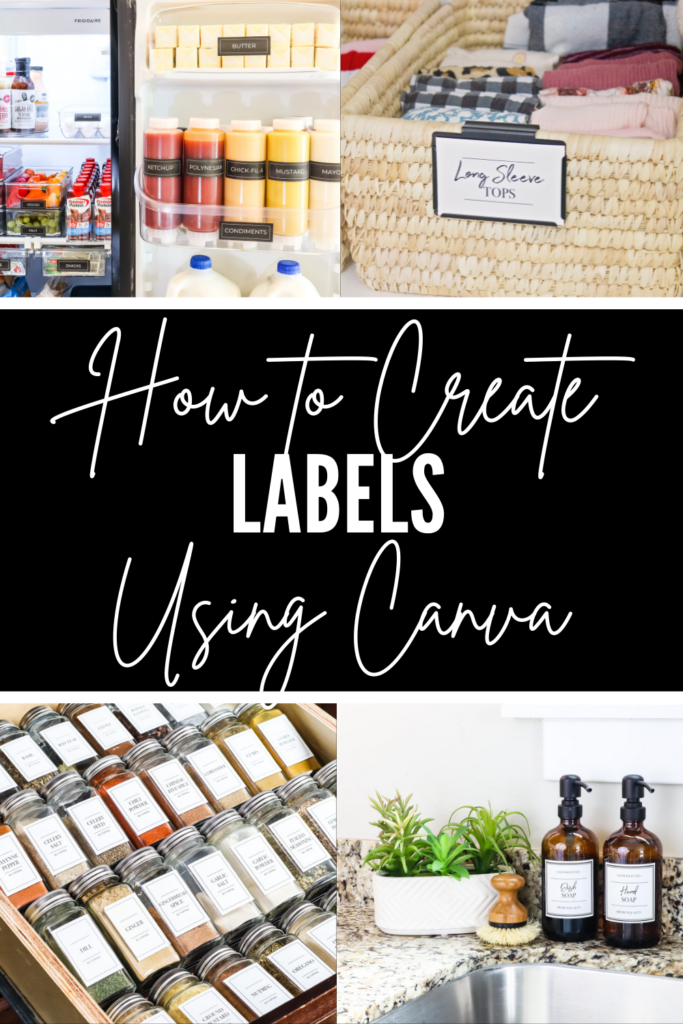 Quickly set up an account, whether paid or free, and get started creating labels with Canva!
Canva is pretty user-friendly, but if you're having trouble when you try to create your design, you can watch a short tutorial video. They have an entire blog full of tips and videos walking you through how to search through their library, create, and print your designs.
How to Design Home Organization Labels on Canva
Designing your own home organization labels on Canva is pretty straightforward and easy! Just follow these simple steps.
First, go to the Canva homepage.
Hop on your computer or another device and head to canva.com and sign in (or set up an account).
Next, go to the templates for labels.
Canva has lots of services and templates available, like a letter size template, invitation templates, and other similar designs. They have templates available for the ideal label as well.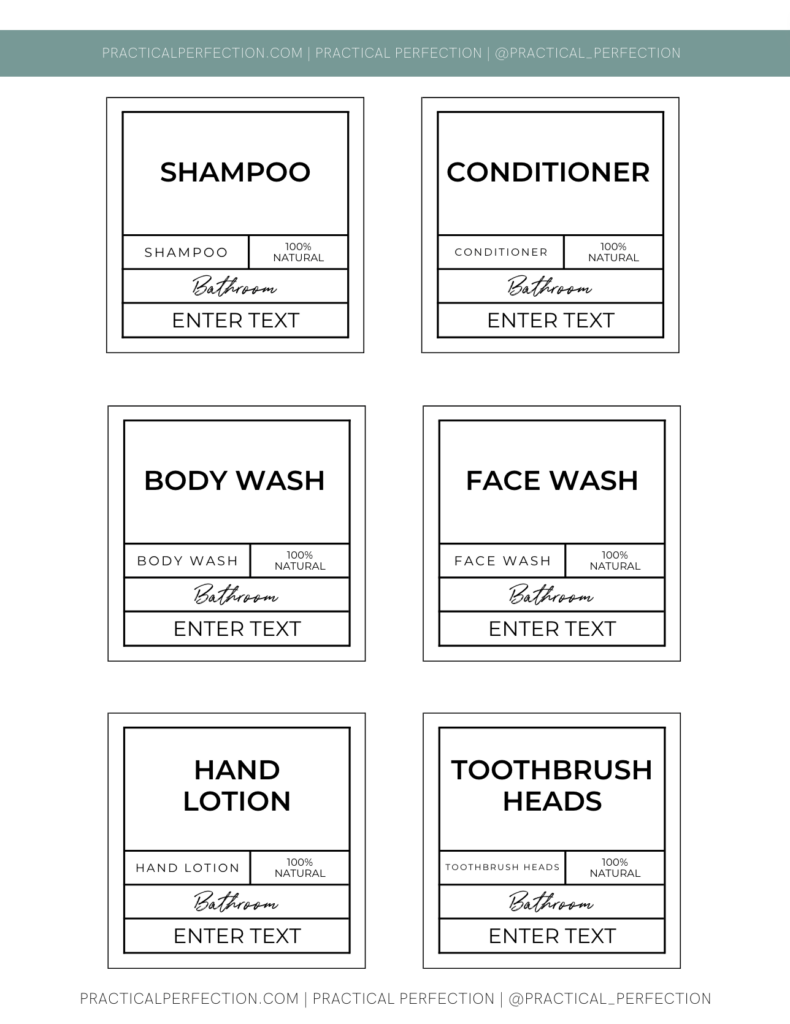 At the top of the screen, select the "Design Spotlight" option. In the column on the farthest right side (called "Custom Prints"), you should see an option for "Labels."
You can also use the search bar to look up label templates.
Scroll down and look at their options.
If you scroll down a little bit, you'll see a section that says "Start inspired." You'll see a lot of free options for you to use for all sorts of labels.
Pick the style you like, and don't worry – you can update, change, and adjust anything, so you don't have to worry about finding the perfect label. You can add details, change colors, edit the layout, and more.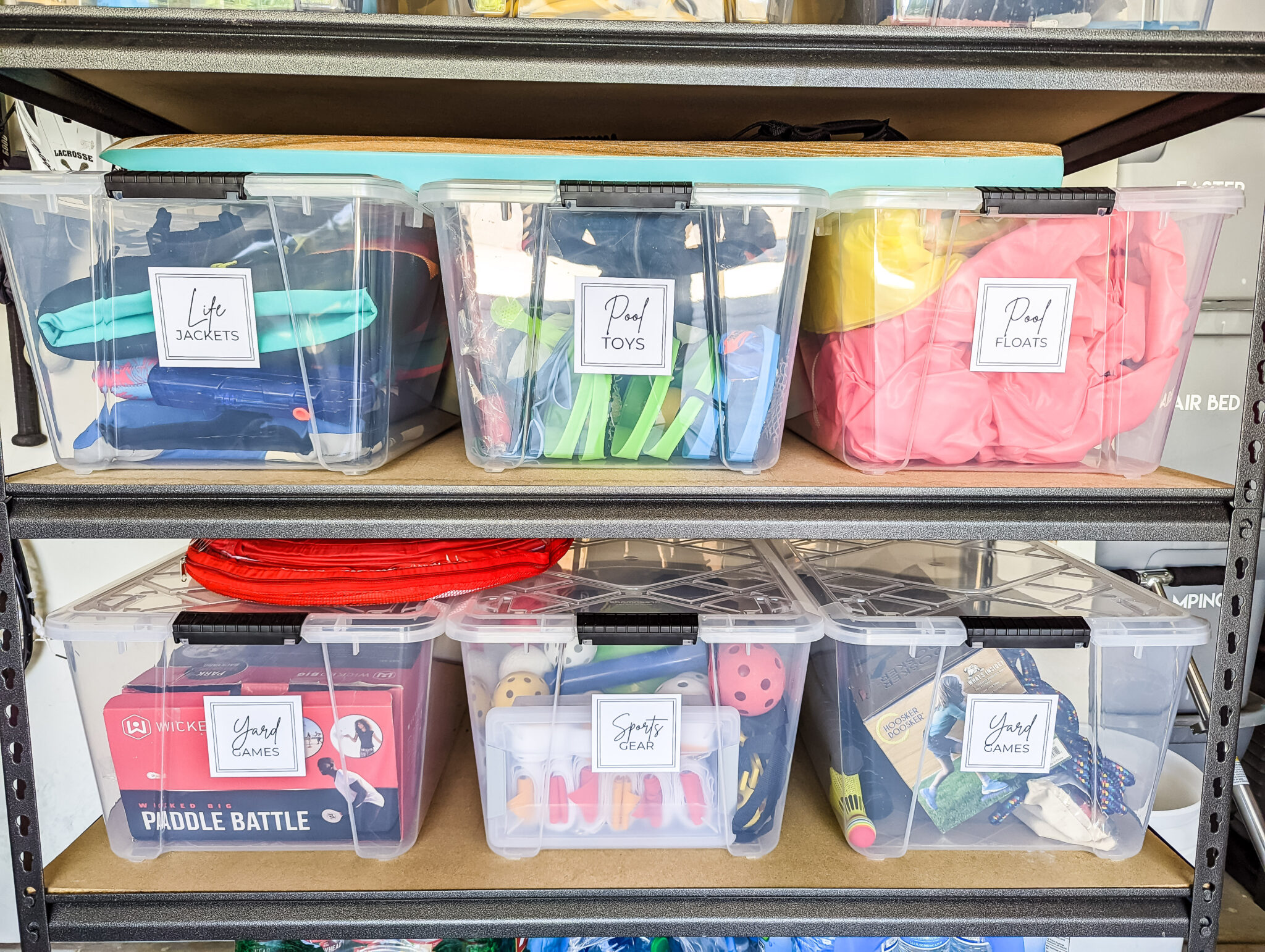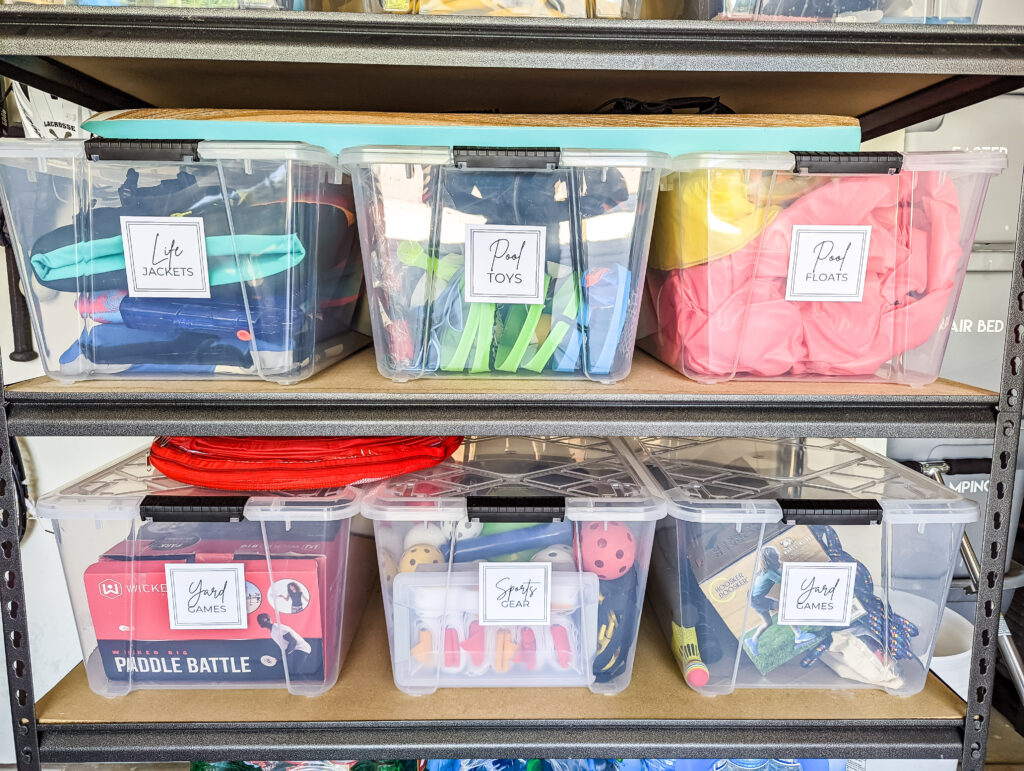 Now start designing!
Once you choose your template, it's time to create your label! Using the toolbar on the lefthand side of your screen, you can search borders, select fonts, change designs, create elements or layouts, and more.
You'll see there are lots of fonts, elements, and border options available. Some will only be available for a paid account but there are more free options for you if you search through their library.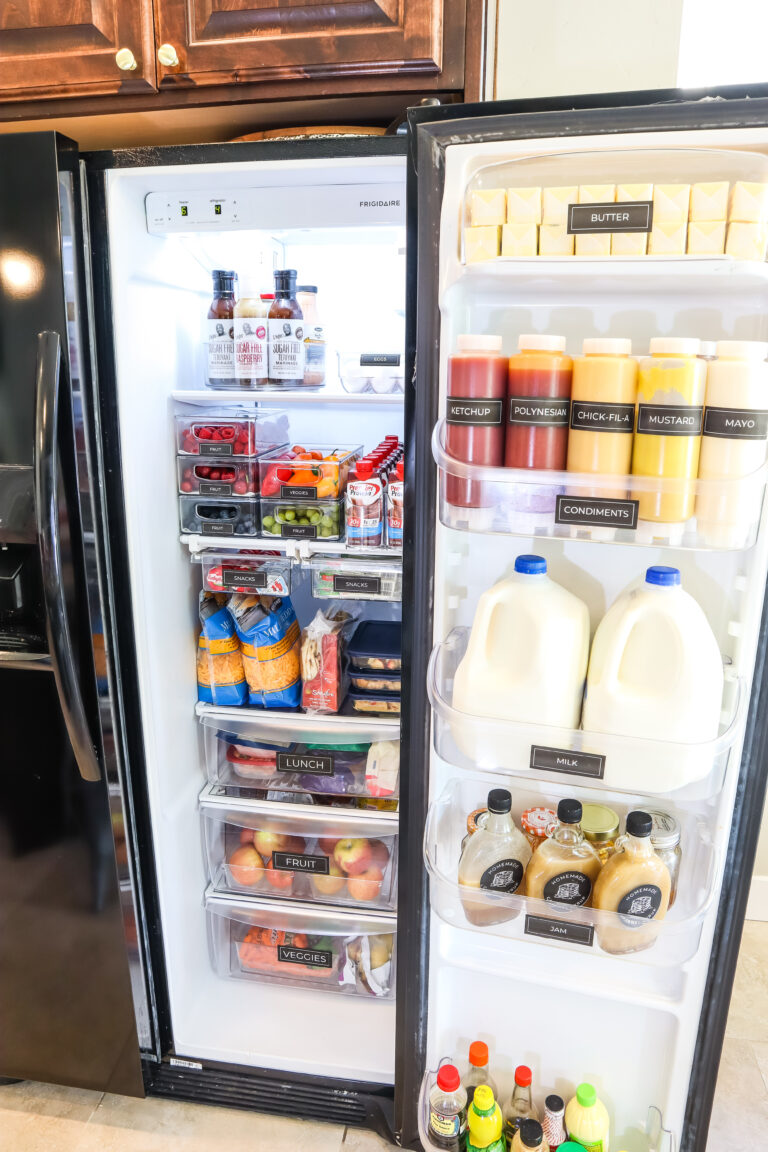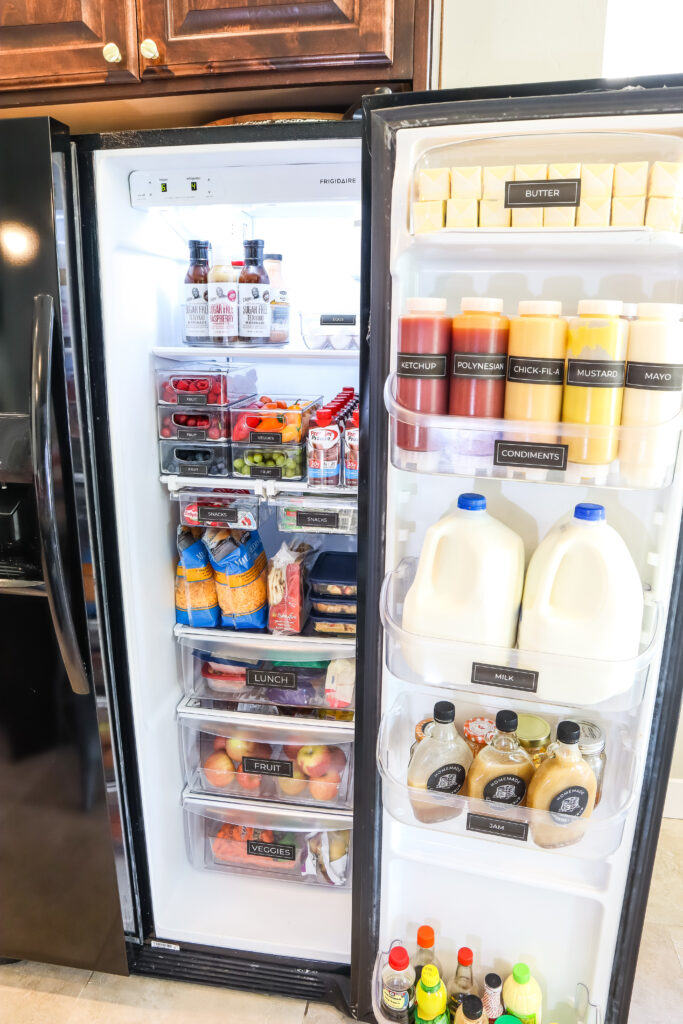 You can also upload your own photos or business logos by clicking on the "Uploads" tab in the toolbar. You can also duplicate your label so if you're making pantry labels and want them all to be the same dimensions and style, you can just duplicate it and change the word on it.
Some of the Labels You Can Make on Canva
With this graphic design website, making labels is easy. Use their label template to choose which kind of printable labels you'd like to use. Some of the labels you can create are:
Custom labels for a playroom, bedroom, linen closet, and more.
Home office labels for your binders, folders, drawers, and hanging files.
Pantry labels for food containers, shelves, and bins.
Return address labels for the left corner of your mail (in case you send a lot of mail and don't like writing your return address each time).
Business labels or a product label if you own a business.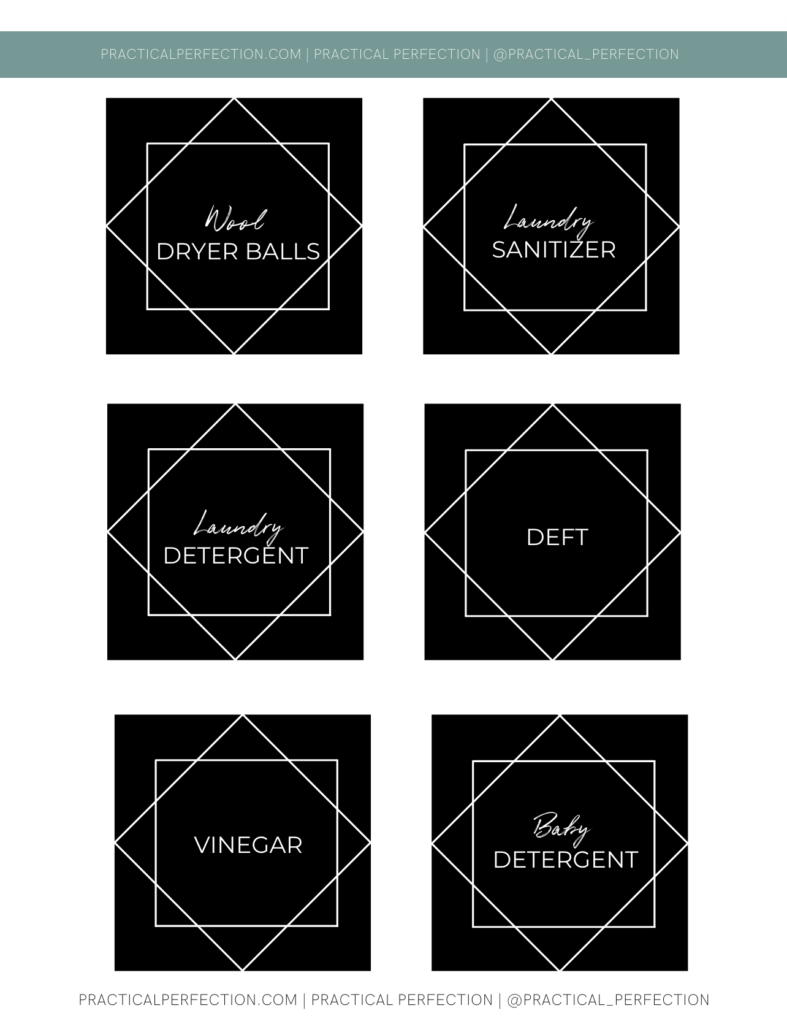 Printing Your Labels with Canva
Once you've made pretty labels that you're proud of through the Canva design template, it's time to print them out so that you can use them!
Canva makes it easy to print your design. Another site might make you have a paid account to download or print your creation, but with Canva, you can do that even with a free account.
Just click on the "Share" button in the top right-hand corner and select the "Download" option. You can download it in JPG, PNG, or PDF format. PDF Print is the option I'd recommend since that will help you get it printed on paper correctly.
What kind of paper should you print on?
Once you're ready to print out your labels, you can choose what kind of paper you'd like to use.
You can use sticker paper so your labels are now stickers to easily stick onto containers and shelves. Or maybe you'd like to use thick cardstock, project paper, or something else. Just choose a paper texture that makes sense for your life and your home.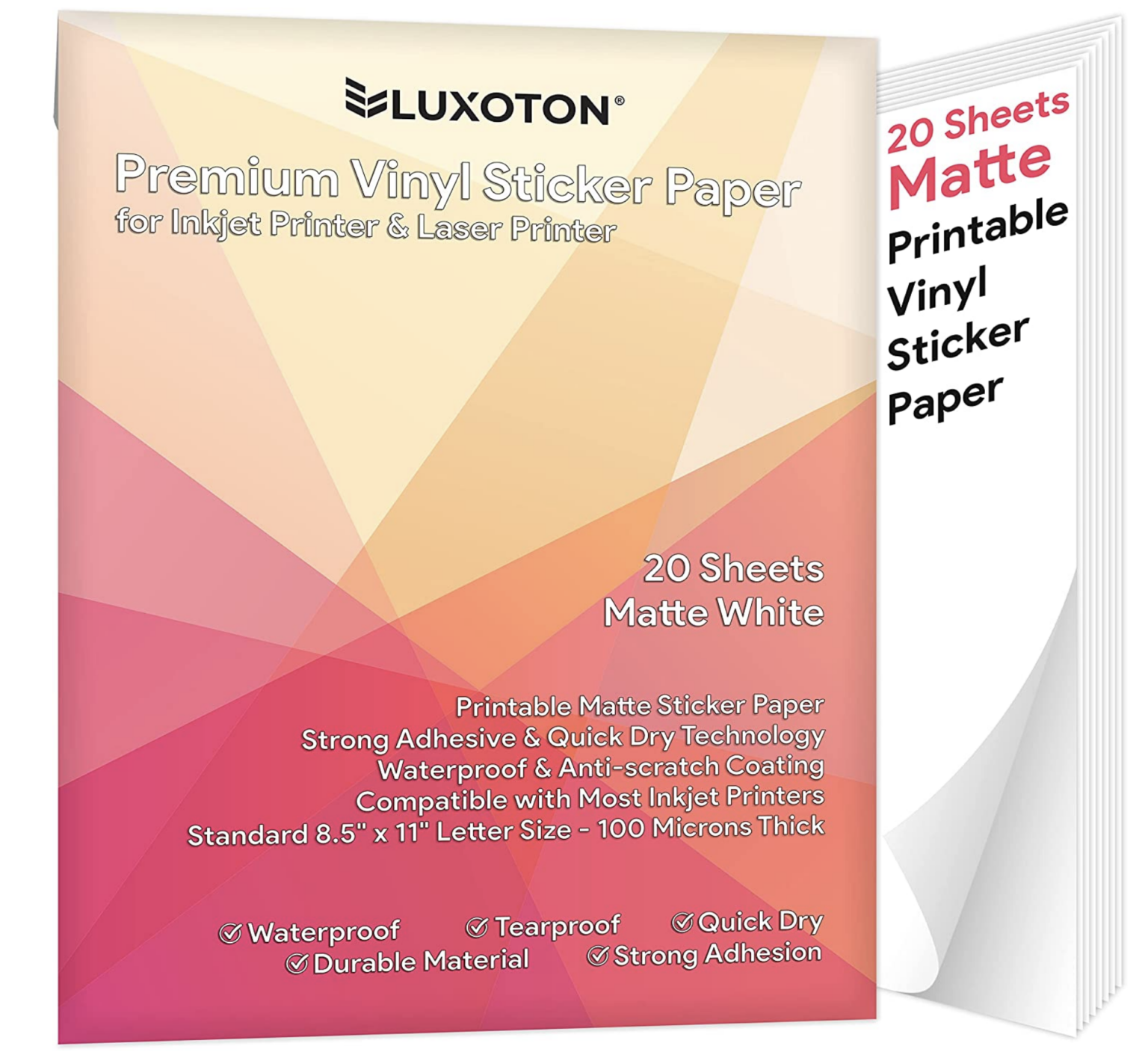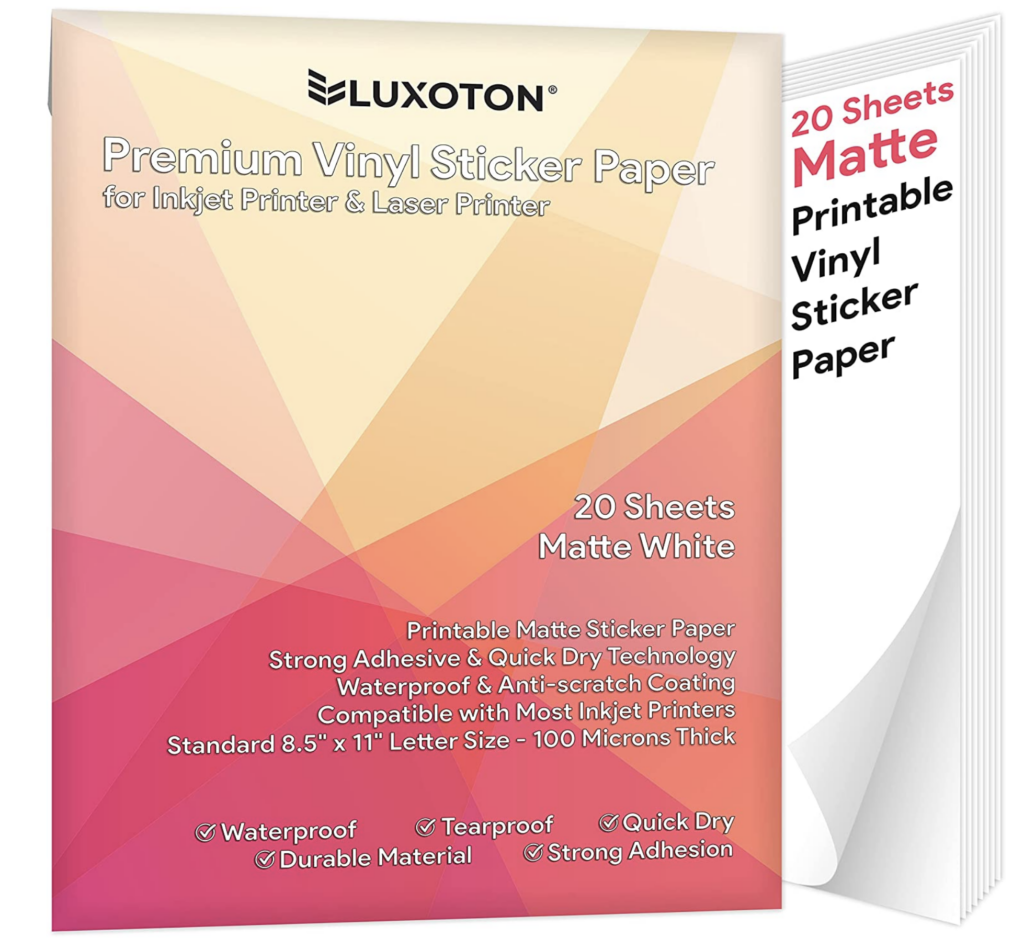 Waterproof Sticker Paper
I use this paper myself and it's my go-to paper for printing all of my labels. I love how I can print it on my home computer and the ink doesn't smudge.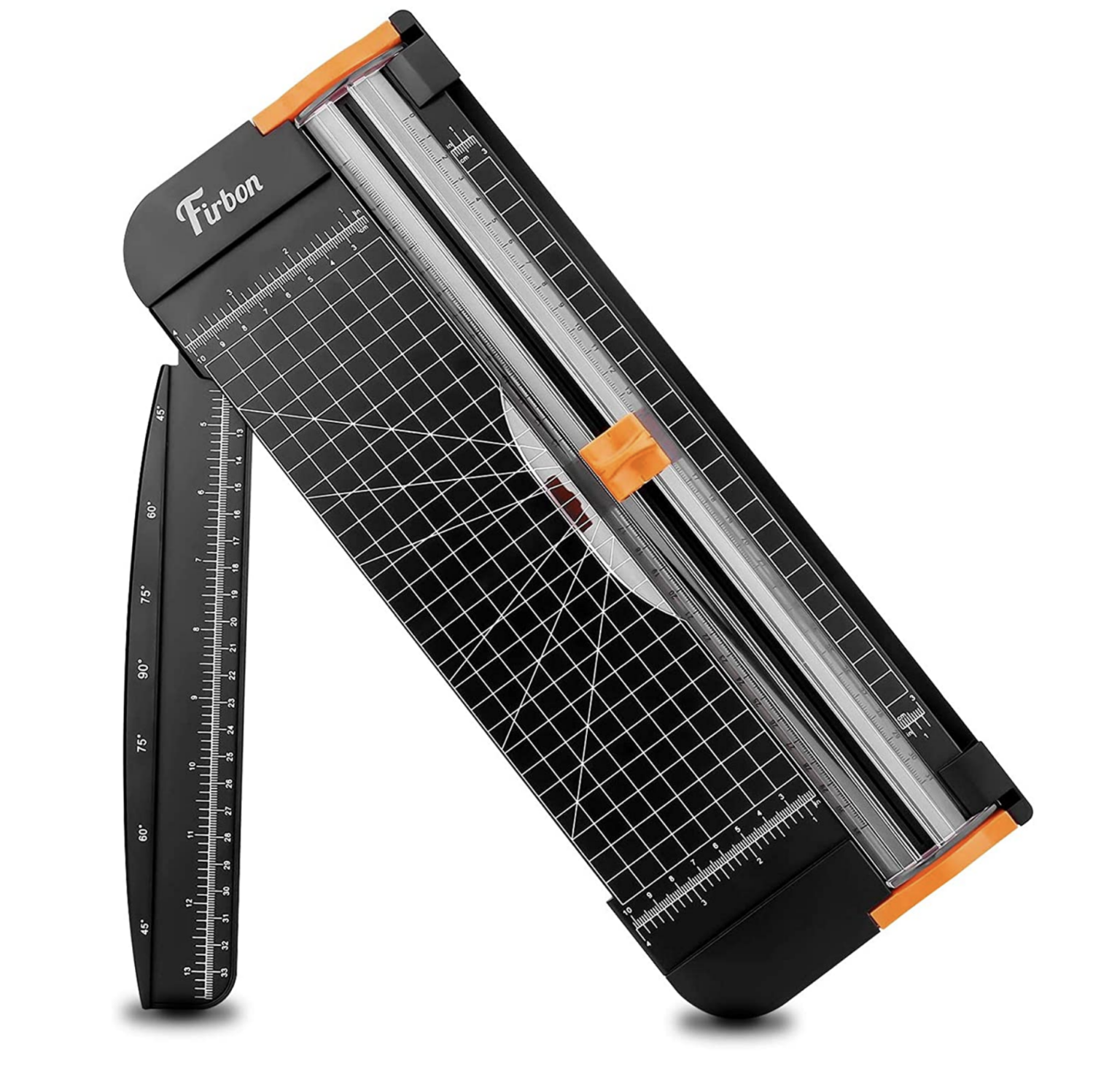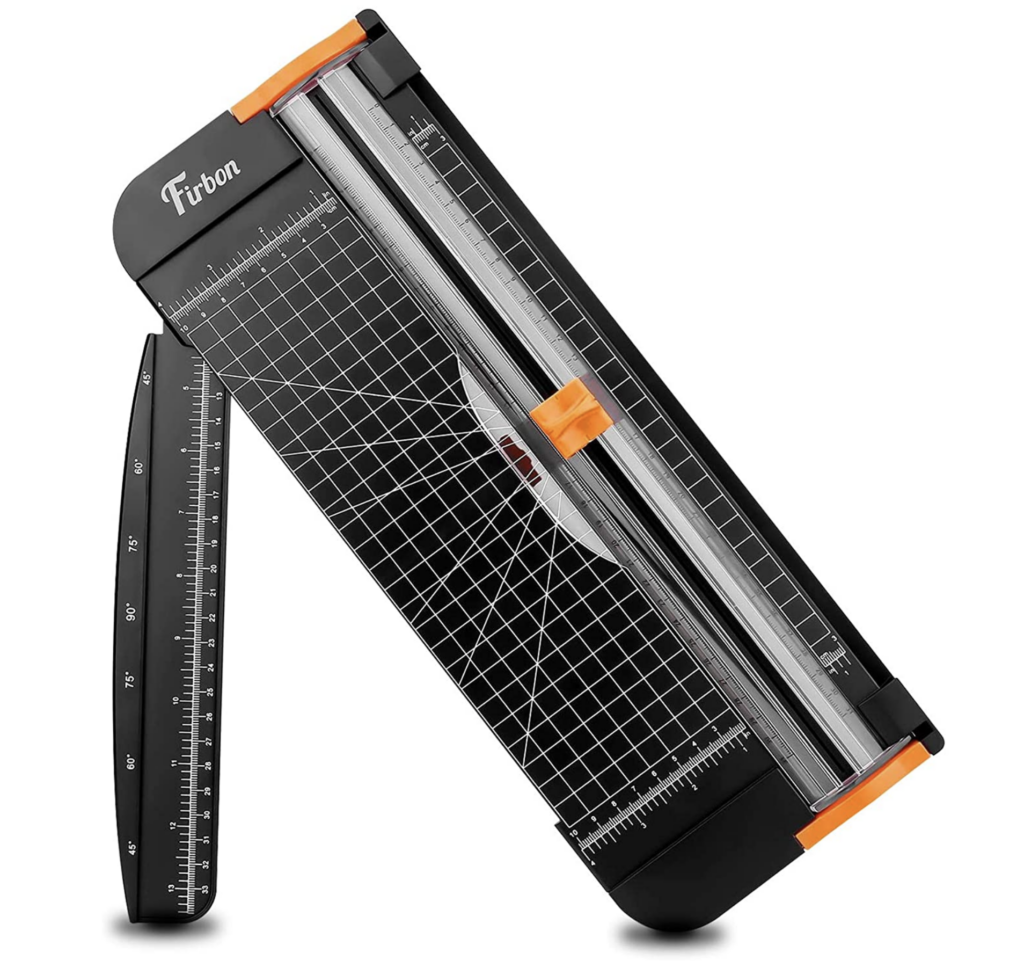 Paper Cutter
There really is no substitute for a straight paper cutter. I've been using one of these since I was a teen and don't know how I'd survive without one! This is perfect for cutting out your labels for a professional look.
Label Making Made Easy
Label making doesn't have to be hard. You can create your own labels in several ways, like through Microsoft Word, a label maker, or other software, but creating labels using Canva is easy and user-friendly.
Remember, you don't even need a paid account to make printable labels! You can use the free account to make custom labels.
Simply choose the label template you want to use, select a design, add text and images (if desired), download and print your pretty labels, and voila! You've created some beautiful, unique labels for your home in just a few minutes.
I hope this post has helped you realize that you have the ability to make amazing labels that will help you organize your home!