How to Create An Organized Outdoor Grilling Station
Are you tired of your husband's grilling supplies taking over the kitchen? Or are you tired of running all around the kitchen getting all of your BBQ tools? I was too. That's why I created this awesome organized grilling station for my husband. Keep reading and I'll show you how you can easily create your own organized outdoor grilling station. Your husband will LOVE you!
Looking for more summer organizing ideas? Check out these posts: "My BEST tips to create a successful Lemonade stand" or "How to create Gourment S'mores and a S'more Caddy"
Create and Outdoor Grilling Station
My dear sweet husband has this obsession with his Traeger Grill. We even have a joke in the family that his Traeger is his 4th child. I can honestly say that my husband is an absolute master at smoking meat. He has even painstakingly gone through the effort of making an Excel Spreadsheet for his recipes where he can list the desired end time (when we want to eat dinner) and it automatically adjusts the start time. It will even change the times for each individual step and when they need to be done.
Everyone who tries his meat loves it. And you know who loves it the most? Me! Not only is it delicious, but it means that I don't have to cook!
But his tools and spices were literally overtaking my kitchen. And he was constantly searching all around the kitchen for his tools. So I decided to create a space for him where he could store tons of his spices, bbq tools, and wood pellets. Doing this saved him tons of time and gave me my kitchen back!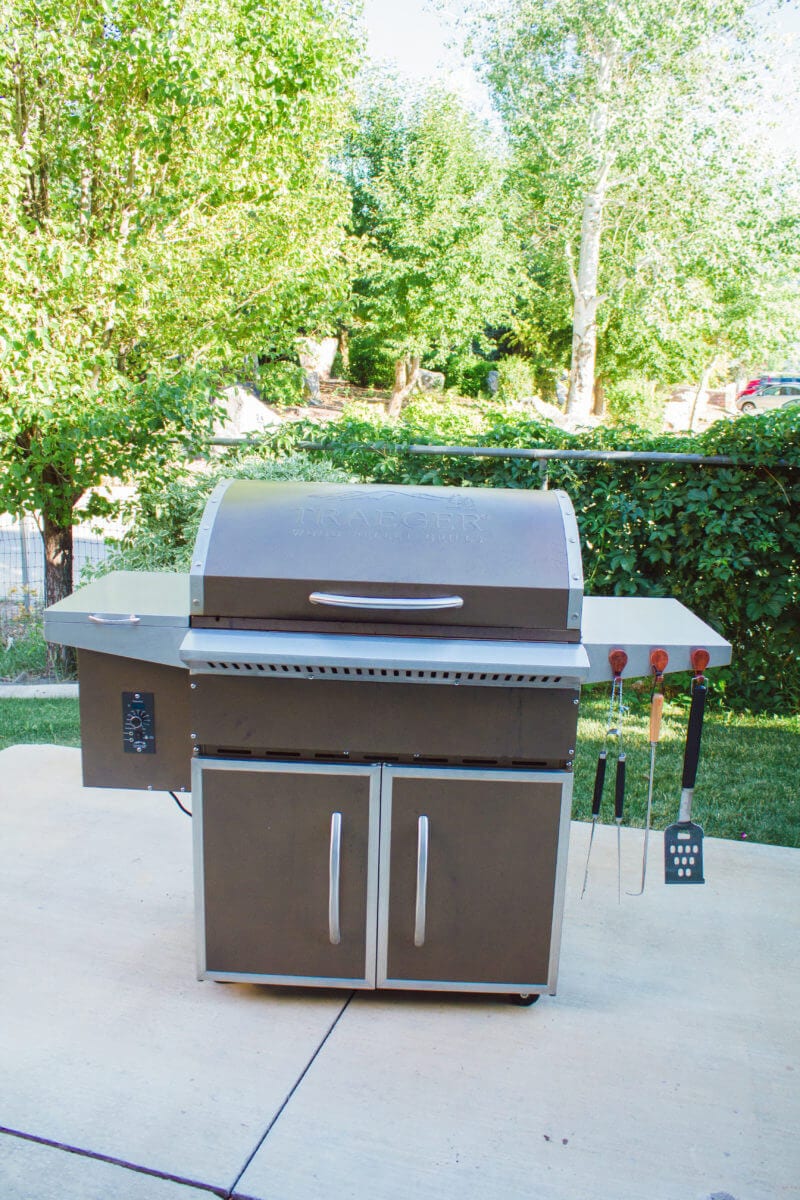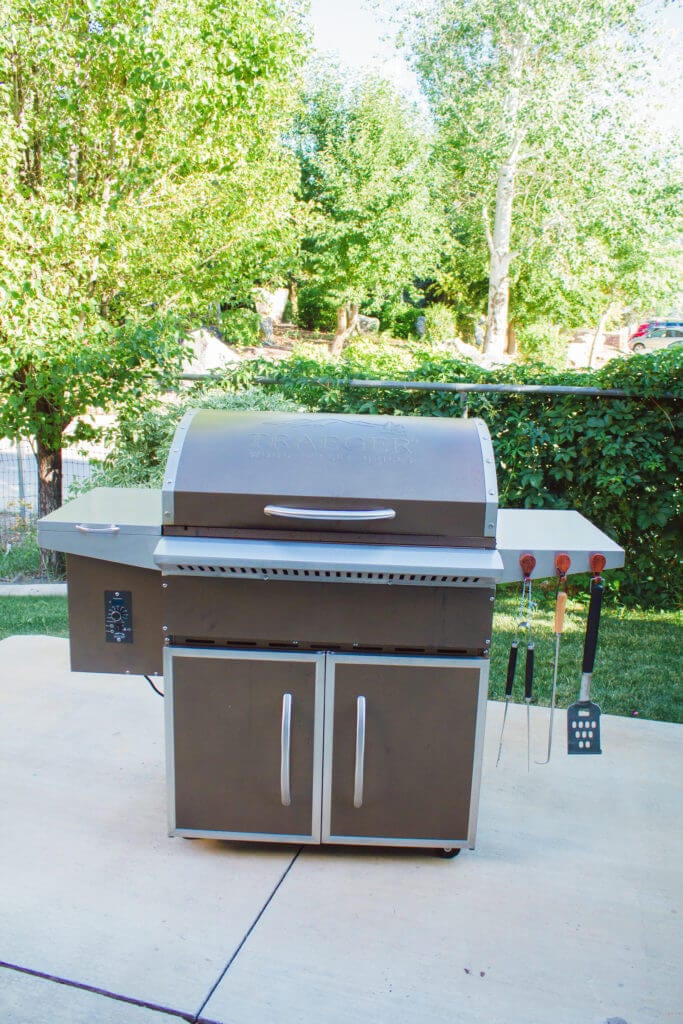 Organizing Smoker Pellets
For Father's Day, I wanted to surprise my husband with an organized system that allows him to keep his grilling station organized. Because the Traeger is a smoker, it uses a variety of different pellet types and each type of pellet can be good for different types of meat! Oftentimes, my husband has several different types of pellets and sometimes it can even be difficult to remember what type of pellet is actually in the Traeger.
I was on the hunt for a solution to this problem when I found a genius product that does just that! Grill Pellet Magnets are absolutely genius! There are a variety of magnets that you can just stick on the outside of your grill so that you can actually remember what type of pellets are in the hopper! Check out Morgan's store to see the variety of options she has to offer.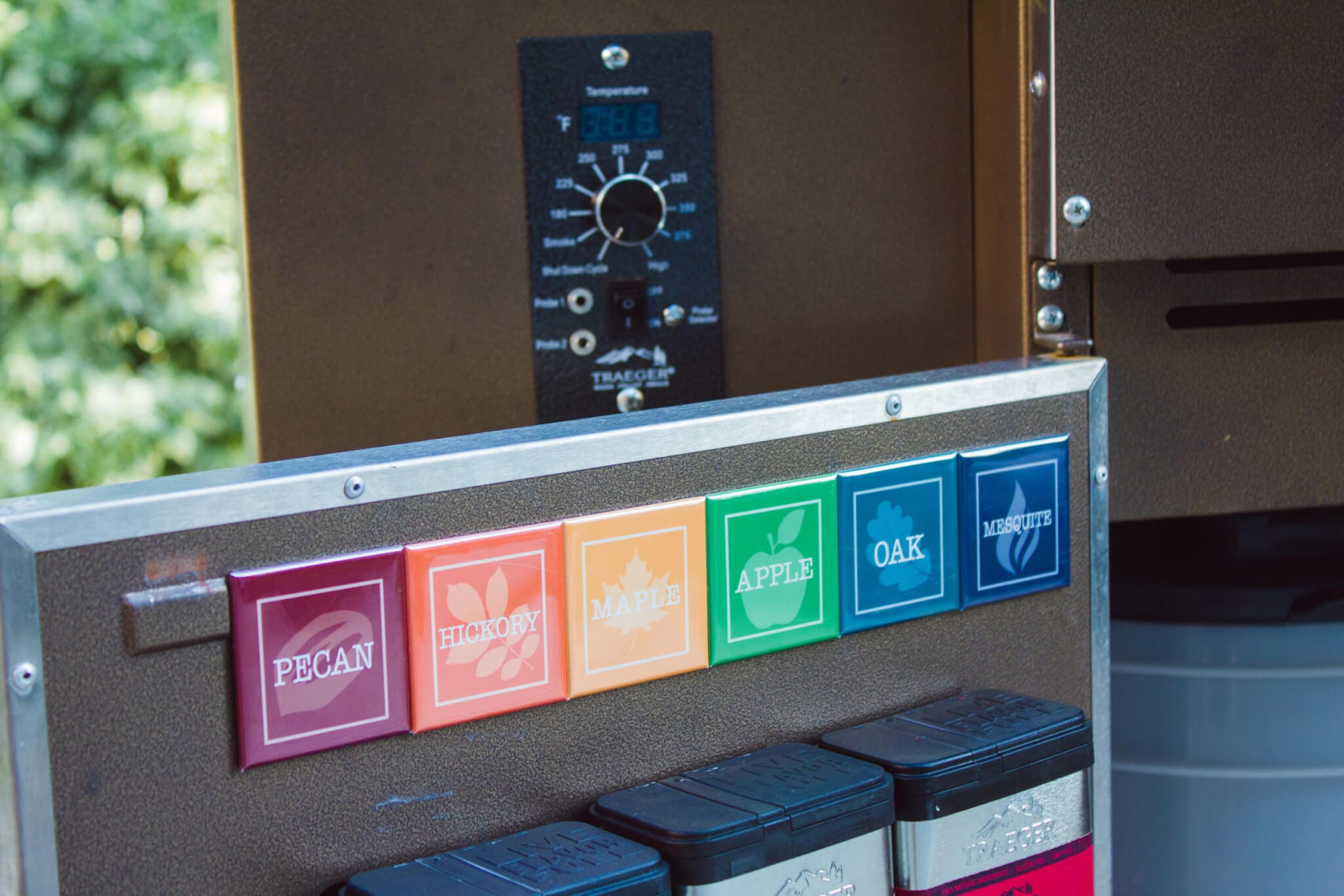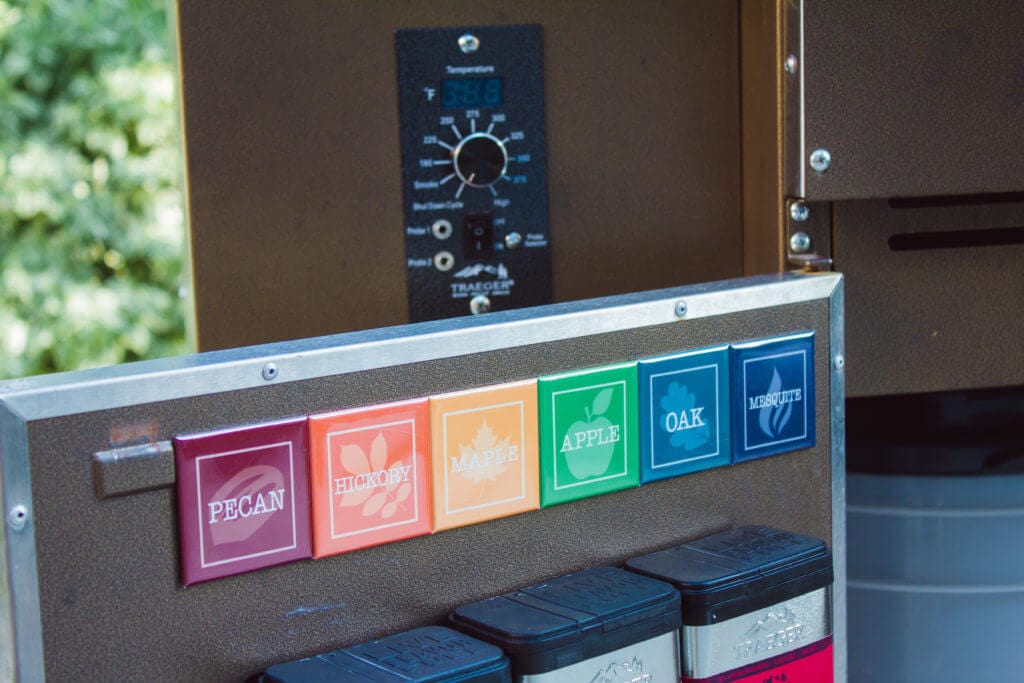 I store the magnets that are not in use inside the door. And for the pellets that are in the hopper, I use that magnet on the outside of the grill. She also has a handy magnetic temperature guide that I store inside the other door.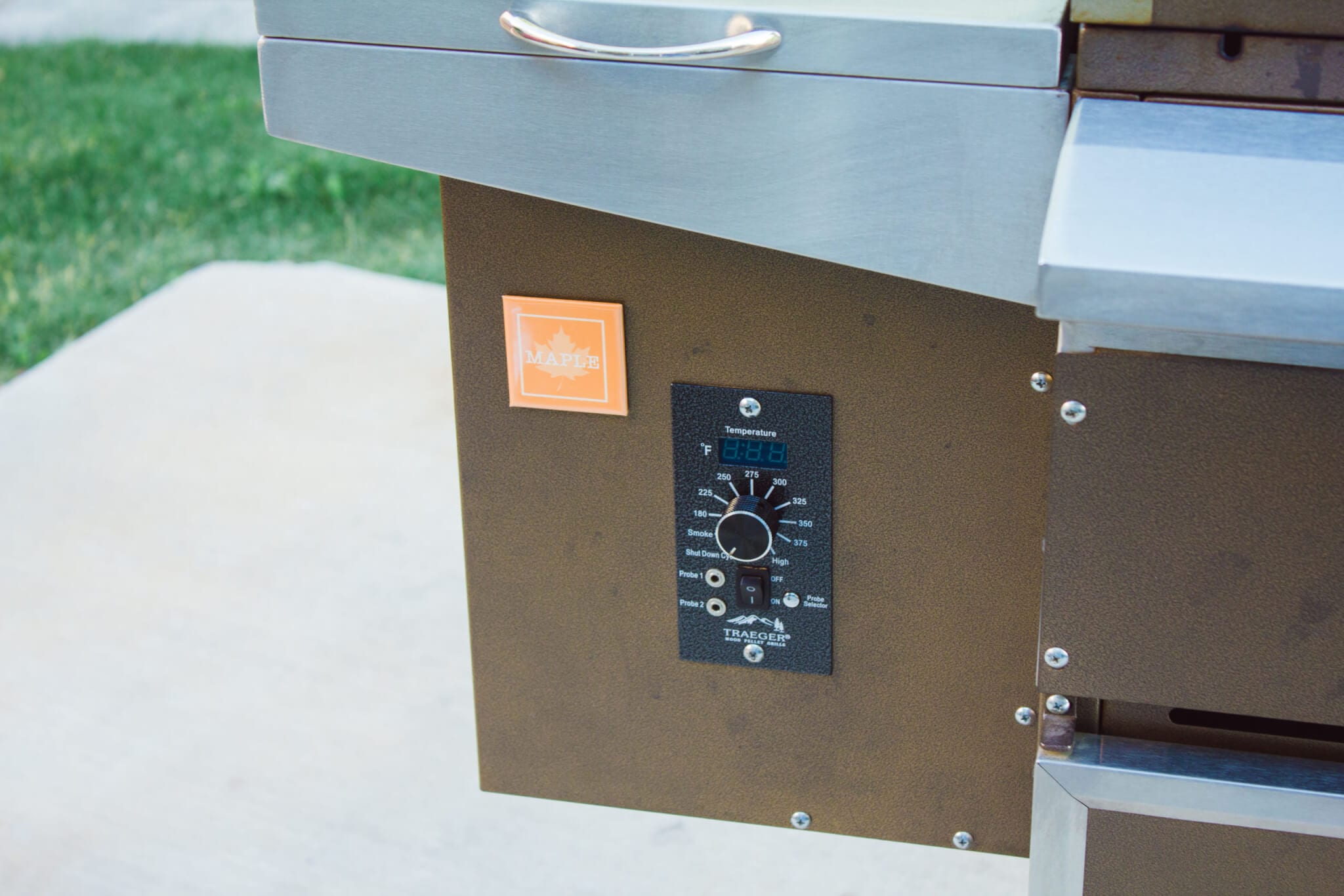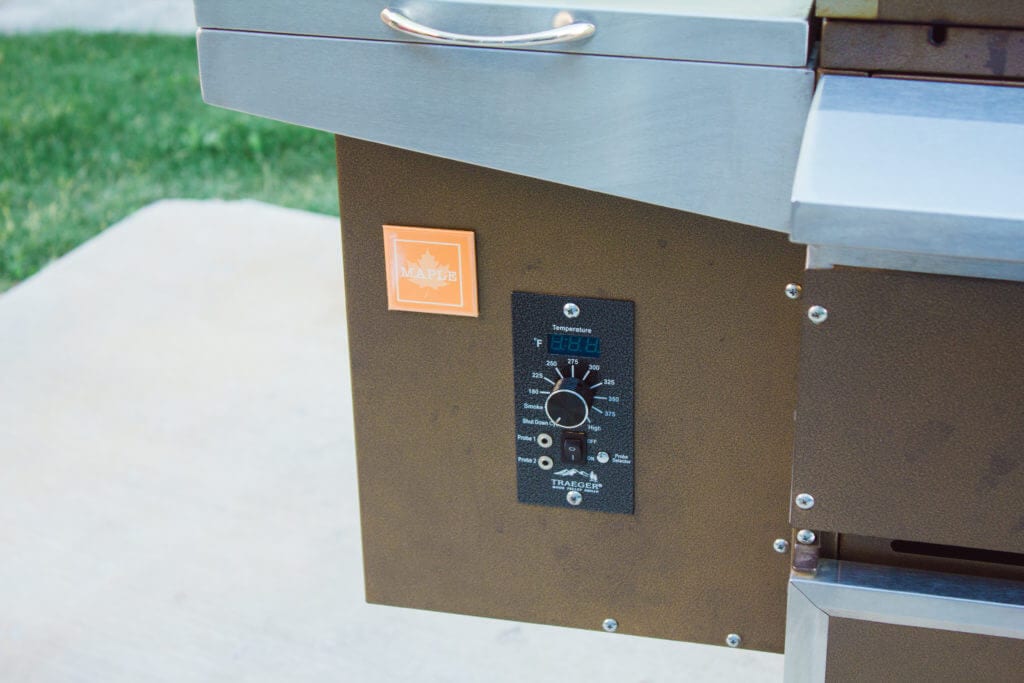 Product Essentials
Silicone Heat Resistant Gloves (especially good for handling hot meat directly)
5 Gallon Buckets (to store pellets in)
Traeger Pellet Bucket lids (the reviews on these are terrible because most people can't get the lid on a regular 5-gallon bucket. But I figured out the secret! Let the lid and the 5-gallon bucket sit in the hot sun for 20 minutes and you will have NO problems getting it on)
Smoker Pellet Storage
The funny thing about pellets is that they are apparently not supposed to be exposed to extreme heat or cold…(enter in crickets). Say what?! Seriously? It's just a bunch of ground-up wood! Anyway, my husband makes a big effort to keep them at room temperature and the 5-gallon buckets really help with this. The pellets can stay neat and organized instead of the pellets spilling out all over from the open bags that hang around.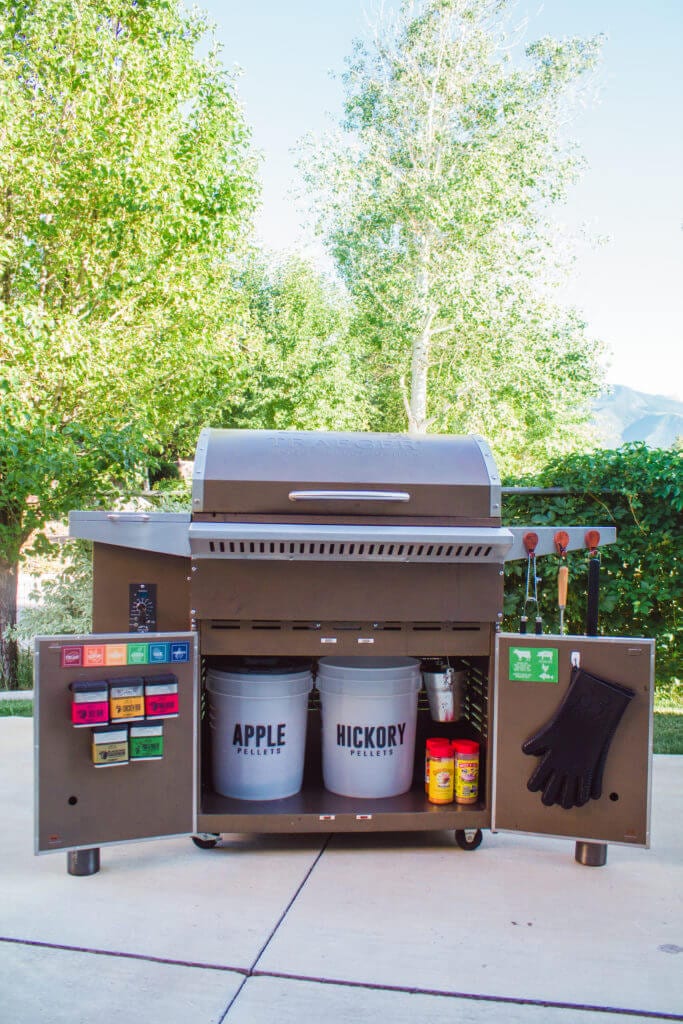 Organizing BBQ Tools
My husband used to store all of his grilling tools in one of the kitchen drawers. This typically wouldn't be something that would bother me but I don't know if you have noticed, but grilling tools are huge! They were getting constantly caught in the drawer and they were really starting to annoy me.
Then I discovered these magnetic BBQ tool hooks that Traeger makes. And the fact that they are magnetic means that you can attach them directly to the grill. No more crowded kitchen drawers for me! I was surprised to find out that the hooks don't magnetize to the stainless steel though so I just attached a magnet onto the back side of the hooks (on the other side of the stainless steel) and it worked just great.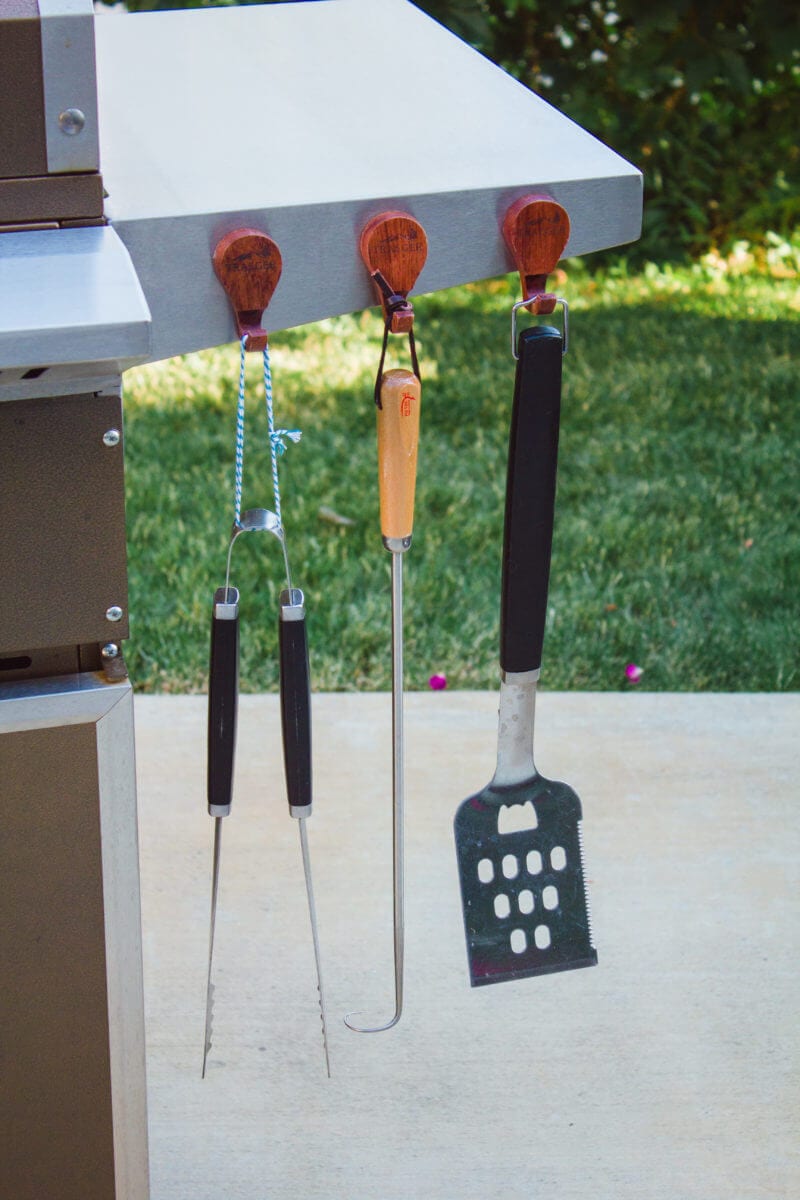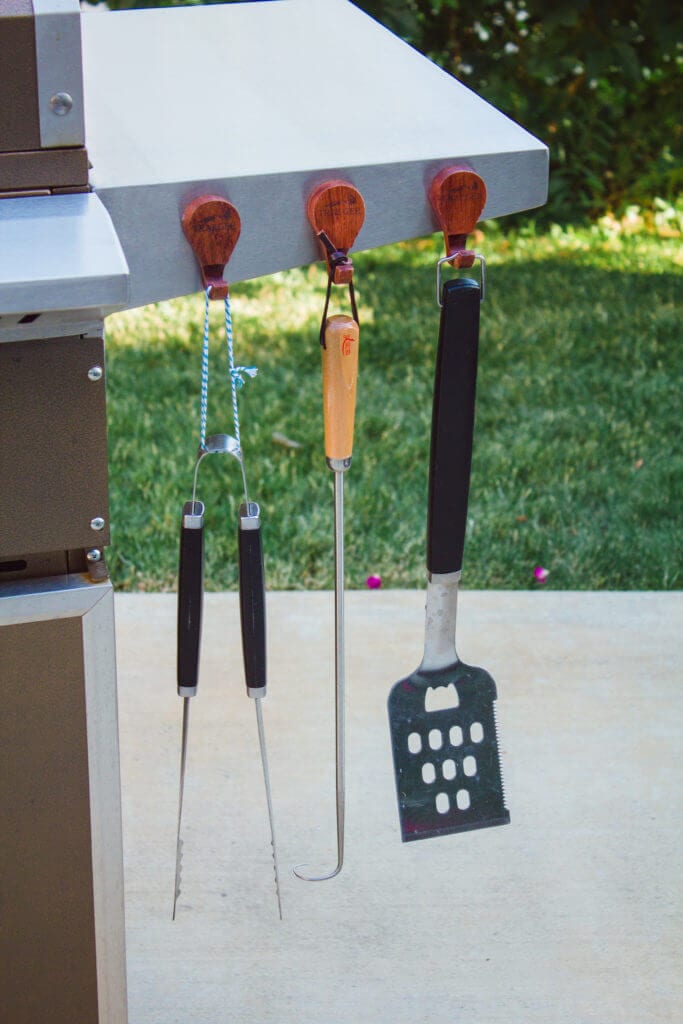 Organizing BBQ Rubs and Spices
BBQ Rubs and Spices are a tricky thing to organize because typically (at least in my experience), the spice bottles are much larger than your average spice jars. They are so bulky and usually just take over the entire spice cabinet. My husband had this great idea of gluing a magnet to the spice jar and then sticking it on the inside of the door in the grill! Now I realize that this may not be a viable option for all because grill designs can be so different. But if your grill or smoker has a cabinet underneath, this could be an incredible solution for you as well!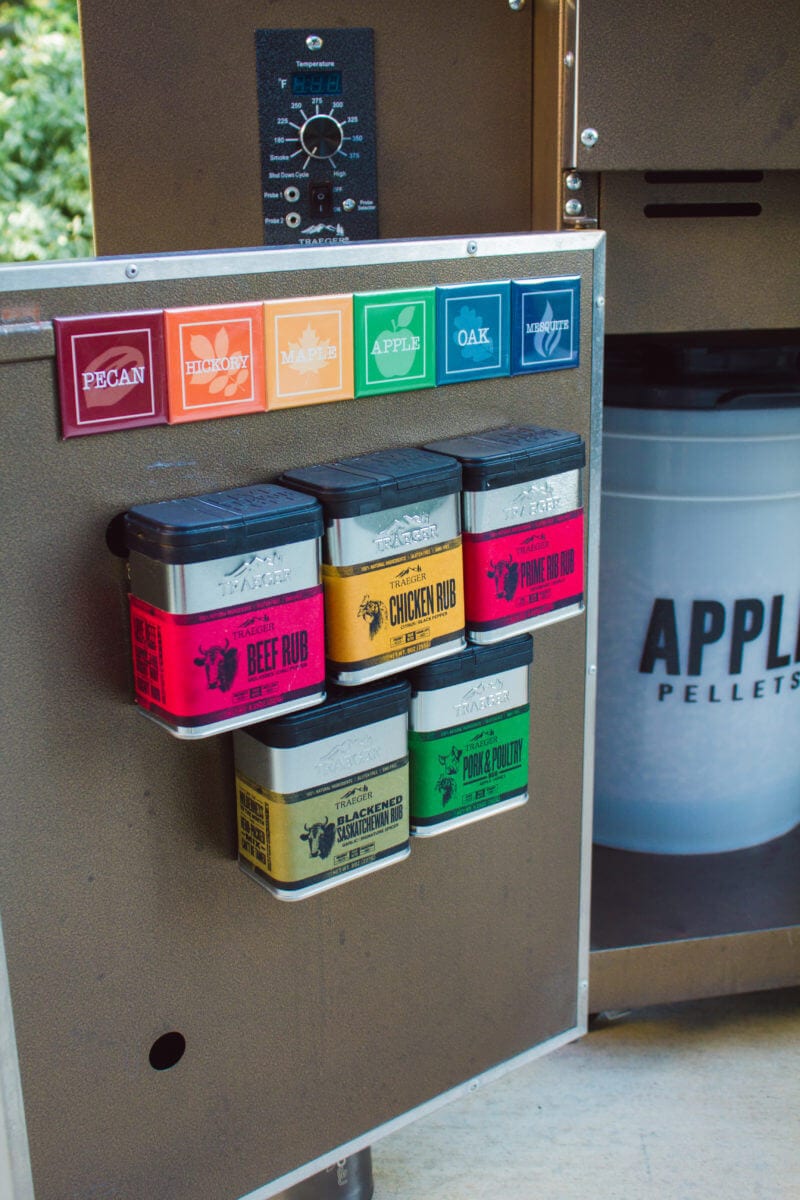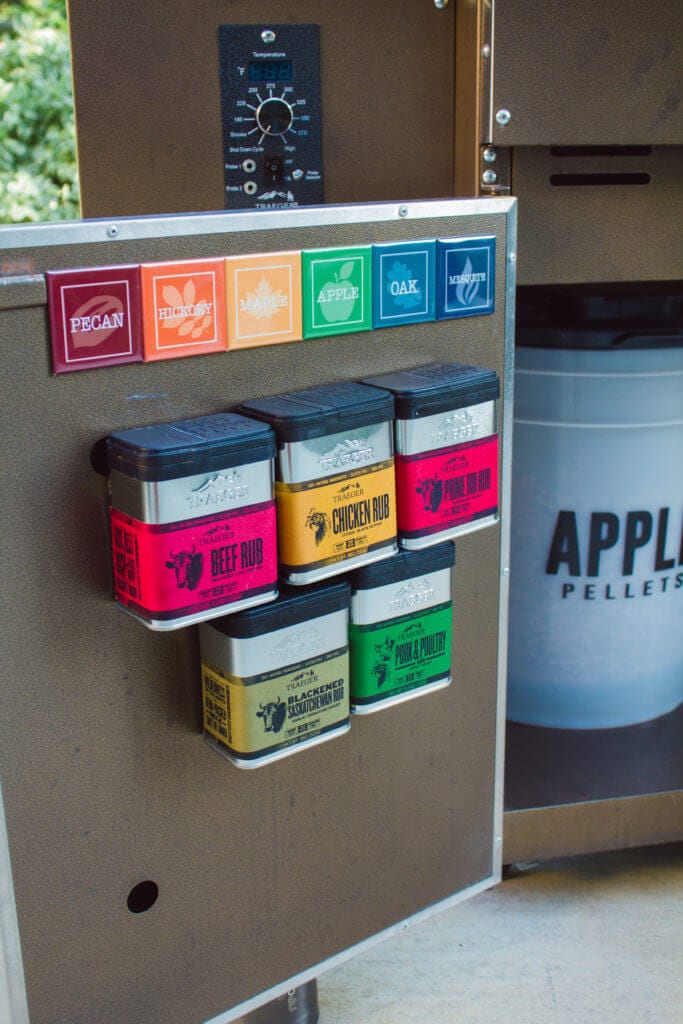 Glove Storage
My husband is pretty particular about his grilling gloves. He loves these silicone ones because he can directly touch the meat and when he is doing pulled pork, he can easily pull the pork apart with his gloves, versus using tools. Much easier. They can also be easily washed with soap and water after use. I hung his gloves up on the inside of the door with a simple Command Hook.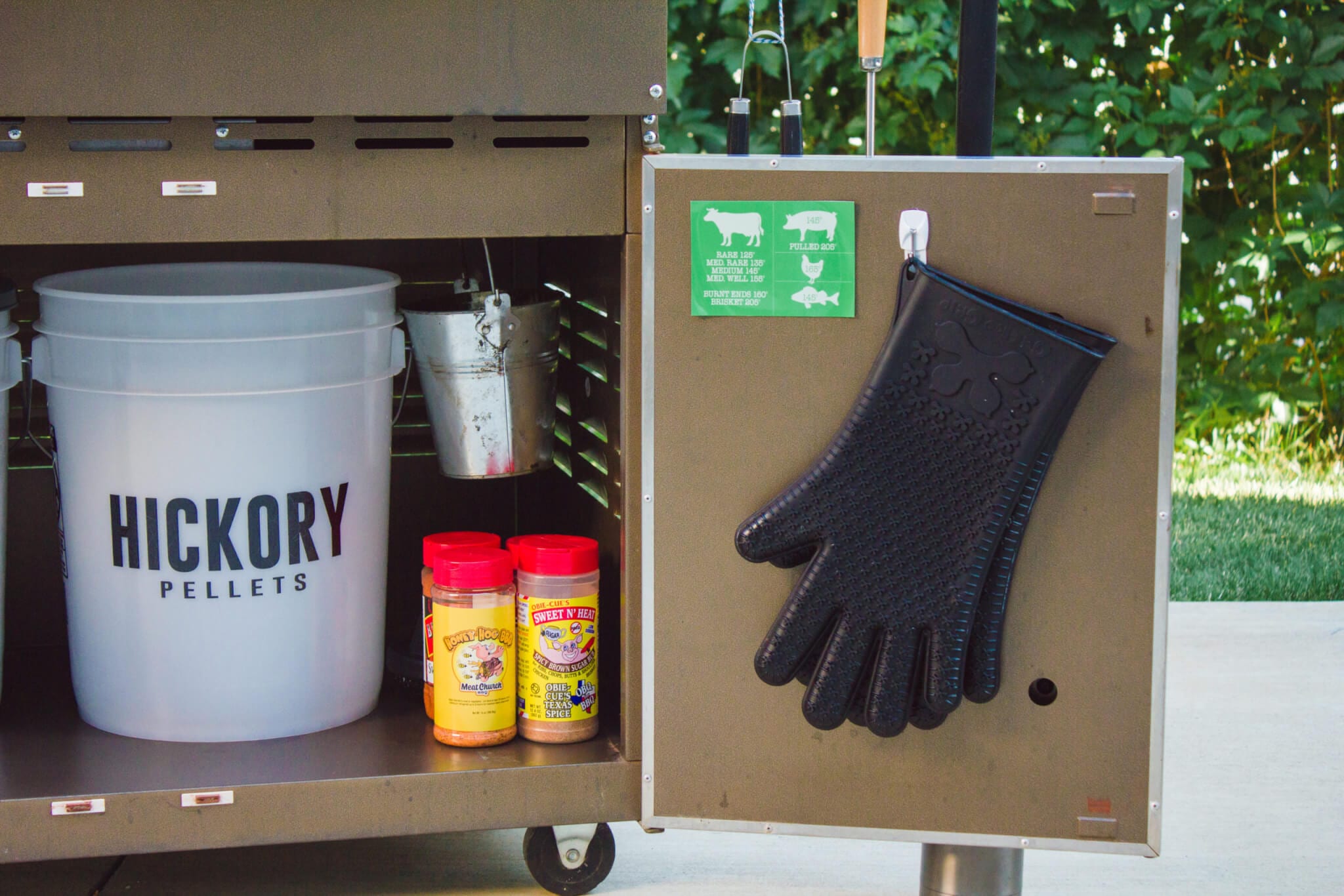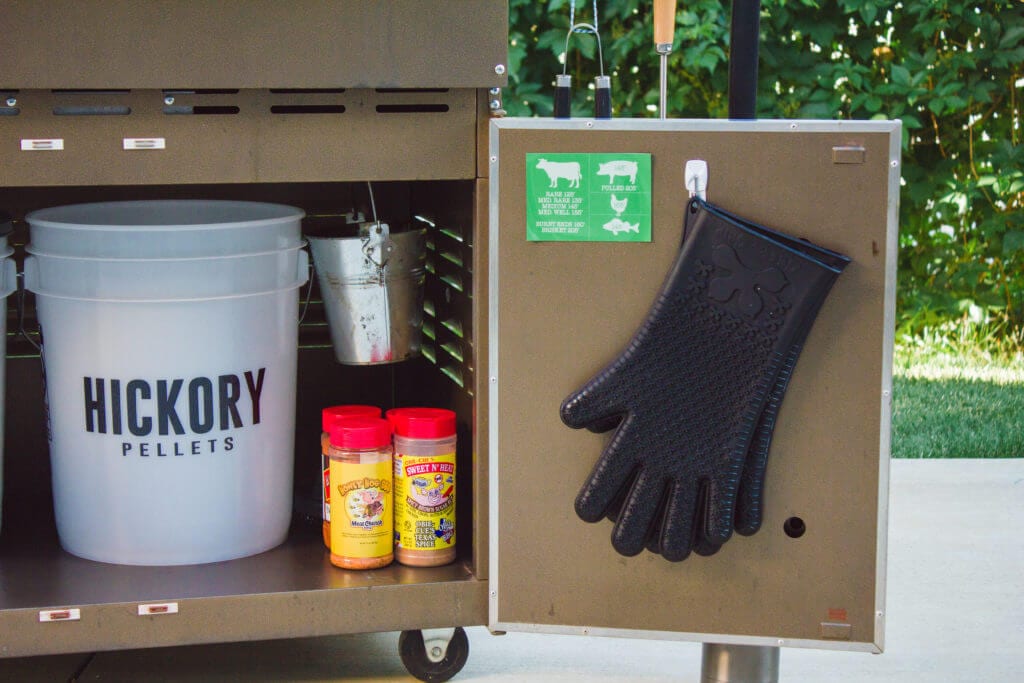 Personalized Grilling Apron
I made this apron for my husband a couple of years ago. I collaborated a bunch of different ideas that I found online. I laugh every time I read the pork butt reference! I have the Silhouette Cut File if anyone is interested. Just message me in the comments and I'll send it to you. I just bought a black apron and used white Iron-On Vinyl for the image.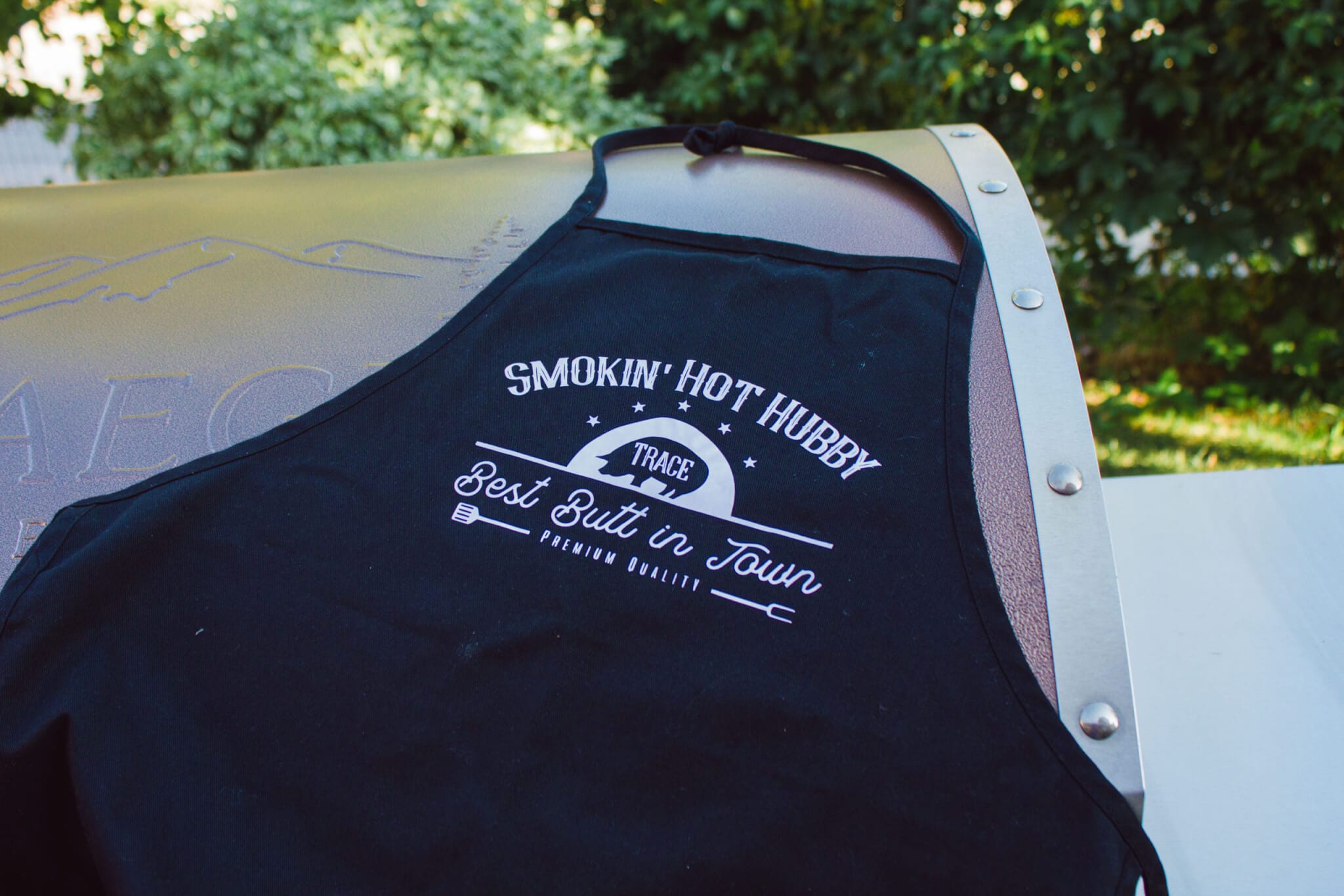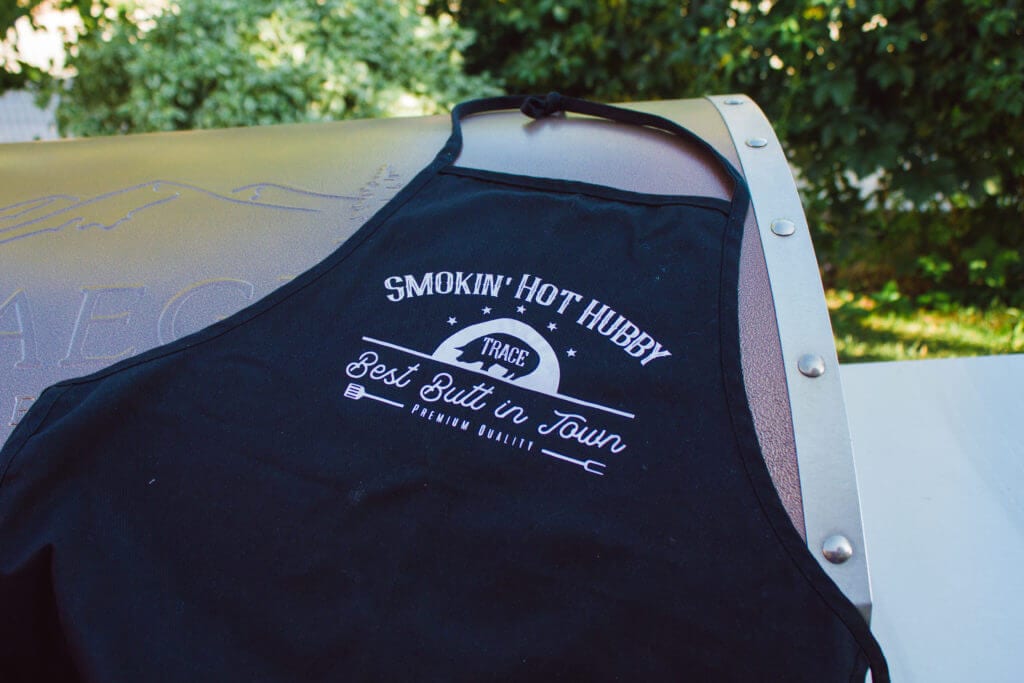 Branding Iron for Steaks and Hamburger Buns
I have one more product that I want to tell you about. I have seen these branding irons used in places such as steak houses and restaurants and they are SO COOL! All you do is heat up the iron really hot and press it onto the steak to sear the logo into the steak. Check out their awesome products on their website. They have TONS of options so make sure to check out their entire site!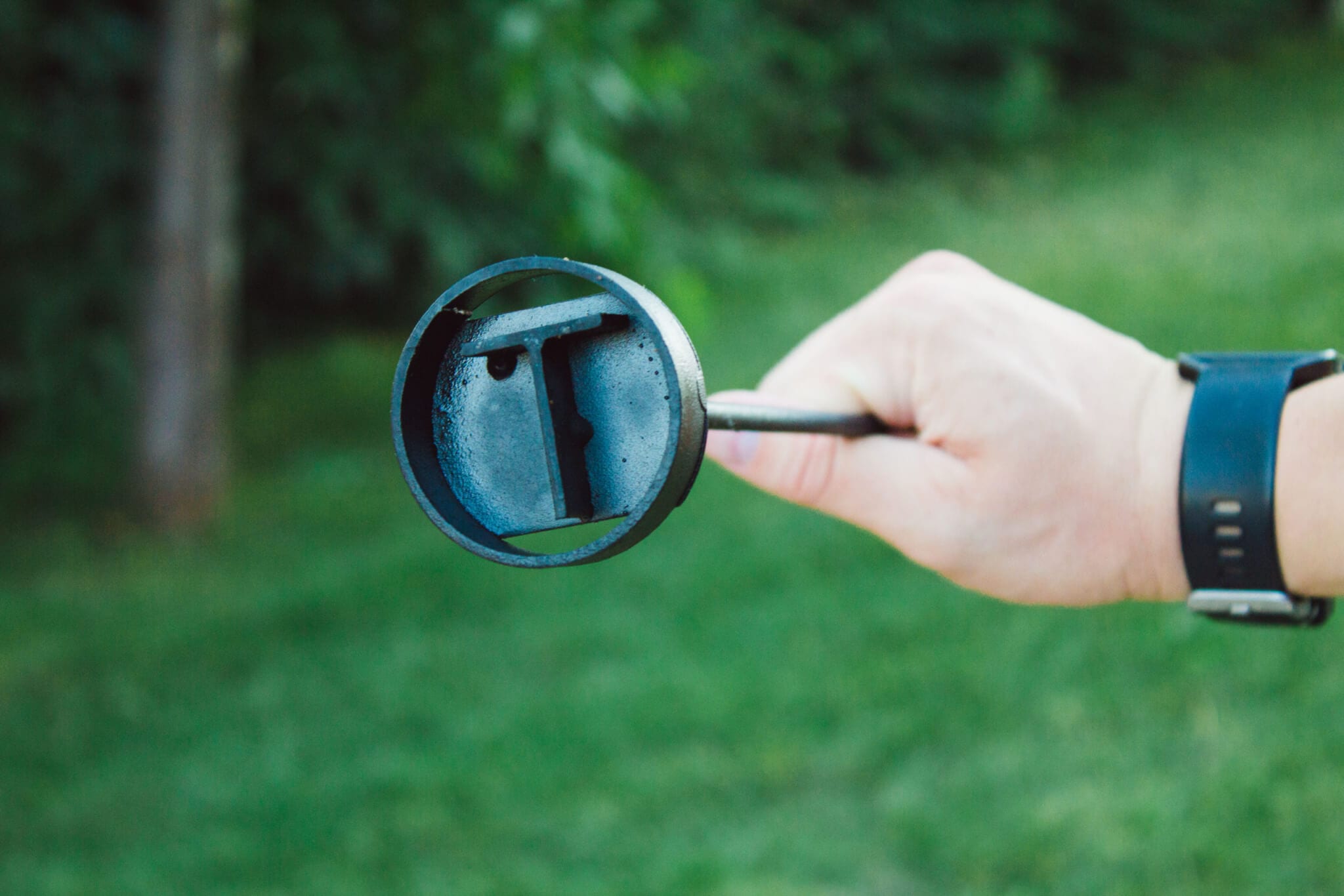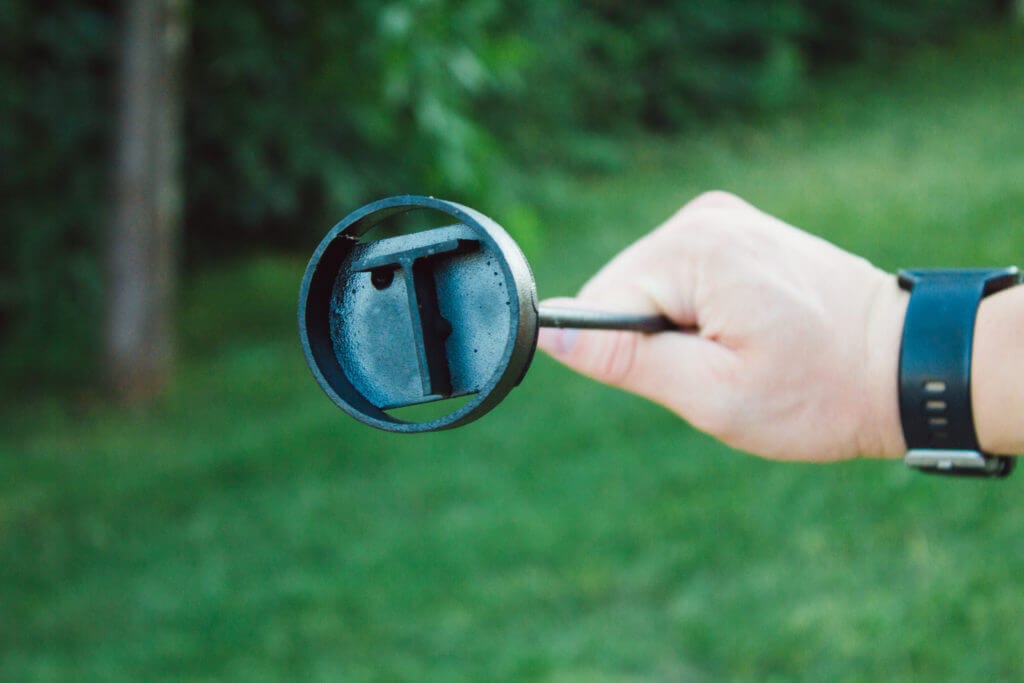 I hope that I have given you some ideas that will help you create an organized outdoor grilling station. There are so many incredible memories that revolve around summer so I hope that your outdoor grilling station will help you want to create even more memories!