How to Plan the Perfect Halloween Party
Are you considering throwing a Halloween party this year? If so, don't worry – it's not as overwhelming as it sounds! If you're not sure where to start, we've got you covered with everything from treats to decorations to activities.
In this blog post, we will give you tips on how to plan the perfect Halloween party. Get ready to throw the spookiest bash ever!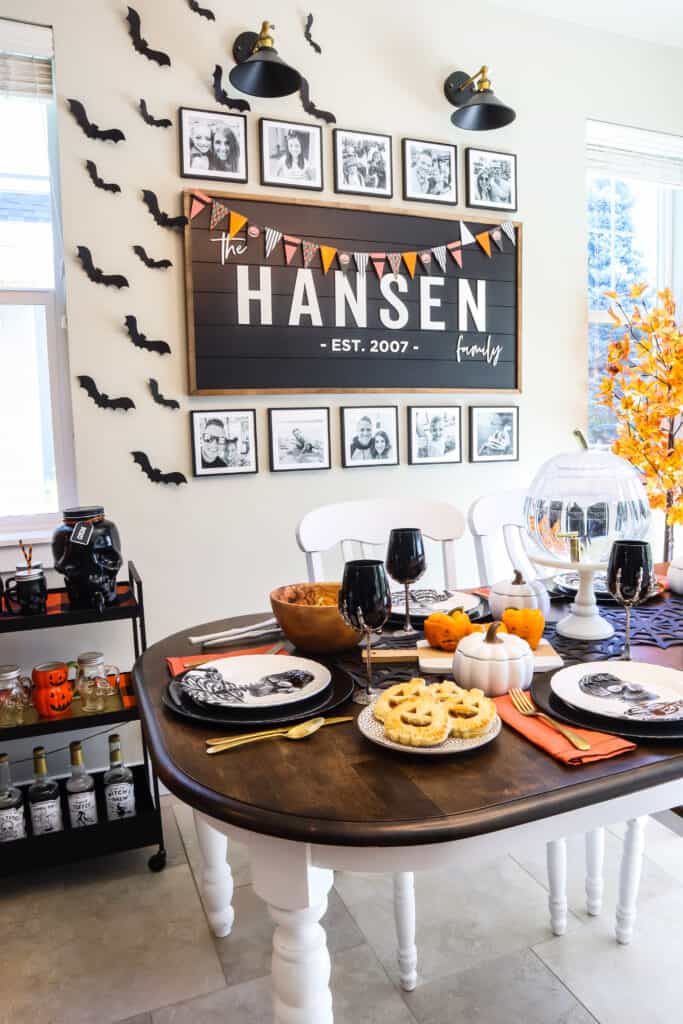 How to Plan a Halloween Party
If you want to plan your own Halloween party this year, there are a lot of things to decide. I'll walk you through how to plan and throw the perfect Halloween bash for your guests.
Here are some of my best Halloween party ideas to make sure it's a fun and memorable event.

Picking a Theme
One of the first things you need to decide is what kind of party you want to throw. Having a theme for your party will help you narrow down the decorations, treats, and entertainment you should plan for your guests.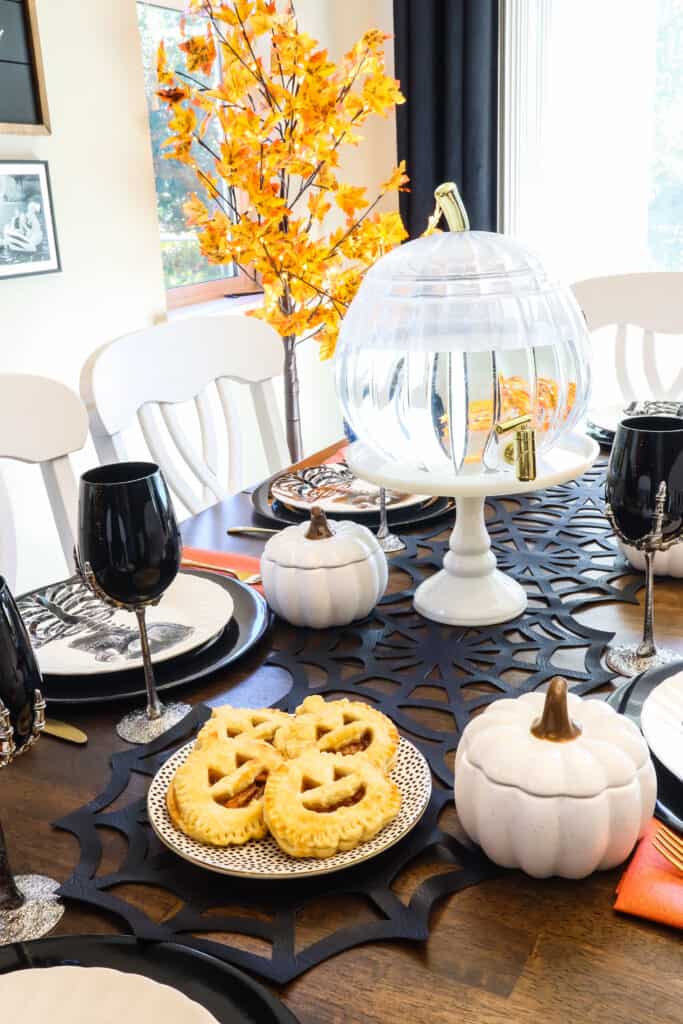 To pick a Halloween party theme, you should ask yourself a few questions.
Are you looking for a spooky Halloween party or a more kid-friendly one?
Is this going to be an adult party or are children going to be there?
Do you want it to be a classic Halloween party or something a bit different?
Once you have an idea of the overall vibe you want and what your guest list will be, you can decide on a specific theme for the party. That theme might just be a classic Halloween party – but now that you know if it's an adult Halloween party or a family one, you can really get started on party planning.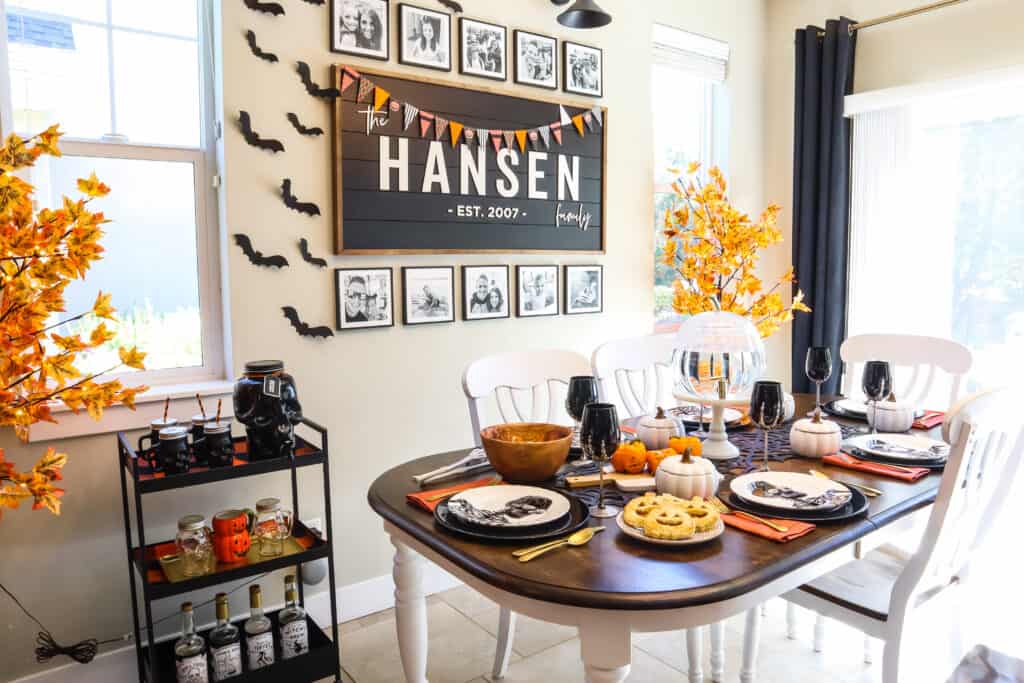 Invitations
Remember to send out party invitations pretty early on – you want to let your guests have time to plan their costumes and clear their schedules! You can either go the traditional paper invitation route or get creative and send out electronic invitations.
This is my favorite place to order invitations…plus you are supporting small businesses!
If you want to keep it old-school, there are plenty of Halloween party invitations available online and in stores. Get creative with your wording – make it spooky and fun so your friends and guests are super excited for your Halloween party!
Halloween Party Decorations
The best part about throwing a Halloween party is that decorations for Halloween celebrations are pretty easy! You can go all out with store-bought Halloween decorations or get a little DIY with some homemade Halloween decorations.
Decoration Ideas:
Jack-o-lanterns outside and placed throughout the house.
Friendly ghosts (or scary ones!) throughout your house. You can make some out of an upside-down tomato cage with a styrofoam ball on the skinny end (as the head) and a white sheet draped over it.
Pumpkins everywhere!
Candle holders with spooky black candles!
Cutting bats out of black construction paper and hanging them from the ceiling. Or just buy them!
Vampire teeth hidden throughout the party. This is fun for kids because they can try to find them and turn them in for a prize!
Fake cobwebs draped over tables and chairs with fake spiders.
You could even get crazy and rent a fog machine if you have any decorations in your front or backyard. I wouldn't recommend running the fog machine in your house.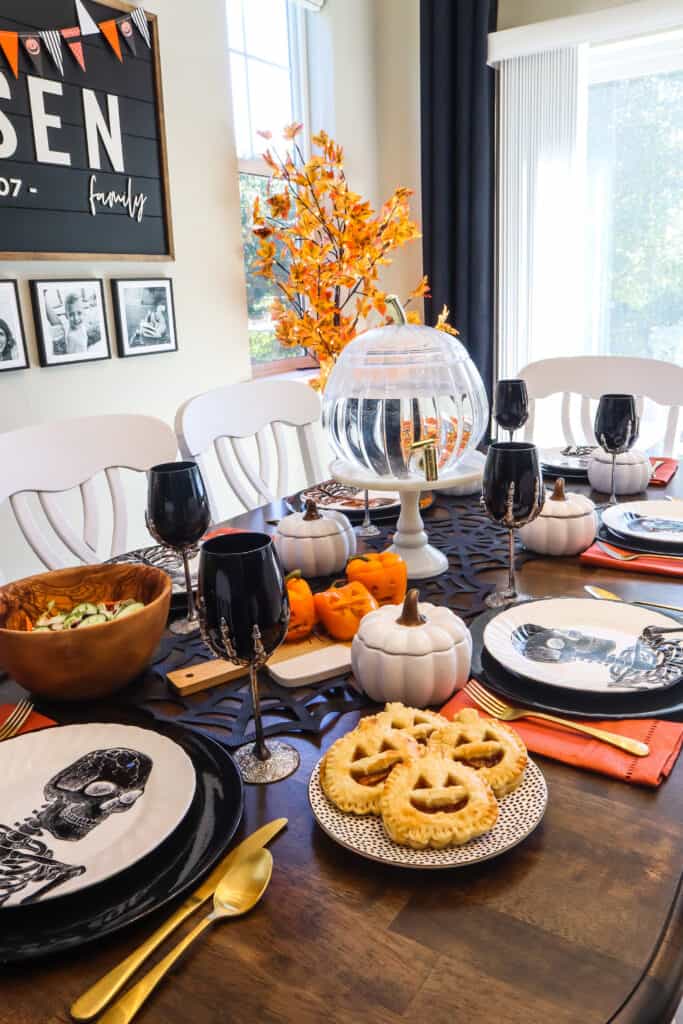 You can also consider decorating your front door or entryway – this will give guests an immediate sense of what kind of party they're walking into!
Feel free to go as big or as small as you want with decorations. It's your party after all! The most important thing is to have fun and enjoy yourself!

Halloween Party Food and Drinks
Now let's move on to the food. Food is always a major part of any party, but it's especially important at Halloween parties because people love Halloween candy!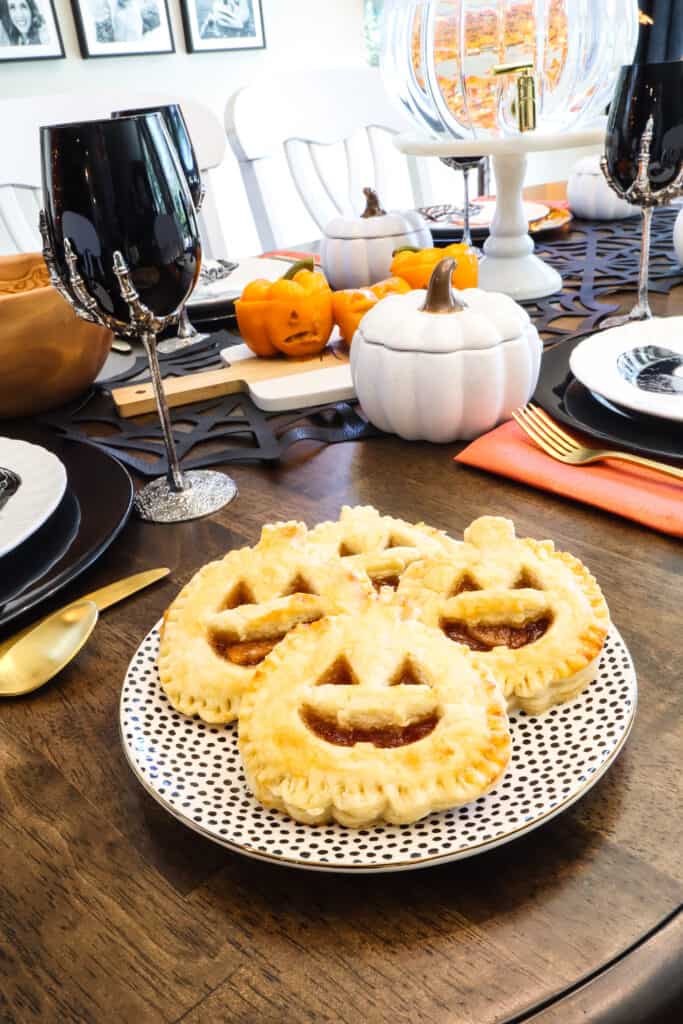 You can get creative with your food to really get into the Halloween party theme. The nice thing is that there are lots of fun foods that are popular in the fall or you can add a fun Halloween twist to them.
Food and Drink Ideas
Red punch in a punch bowl to look like blood.
Another fun drink idea is to put some green punch in a cauldron and instead of ice cubes, add dry ice, and then it looks like a potion brewing.
Cake pops decorated to look like a pumpkin or ghost.
Halloween bark – use dark, milk, or white chocolate to make a normal bark, and then add Halloween sprinkles and candy corn with other treats.
Finger foods – literally! Dip pretzels in chocolate and add creases to look like knuckle creases and add an almond for a fingernail.
Brownies (you can pipe "spiderwebs" on the top pretty easily).
Pumpkin cookies or pumpkin bread
Candy corn or, if you don't like that, you can make Rice Krispie treats and dip one end in white chocolate and the other in dark chocolate. Then you have candy corn rice Krispies!
For my party, I chose to make Jack O' Lantern Taco Stuffed Peppers, Jack O' Lantern hand pies, and Loaded Baked Potato Soup!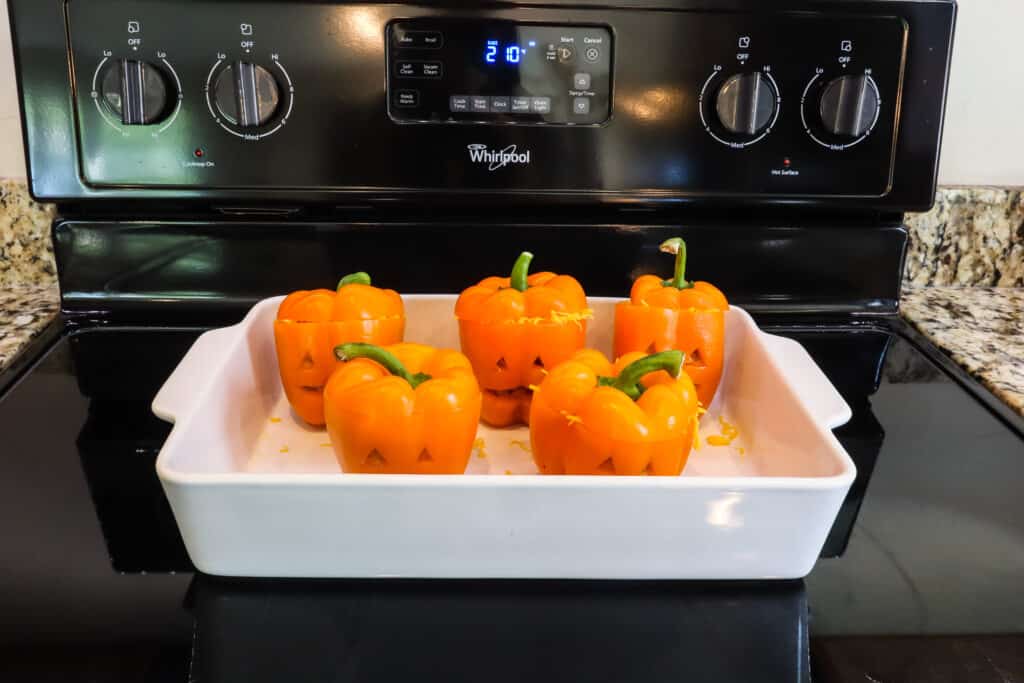 There are tons of different treats and candy you can make or buy for your Halloween party! Lots of these are easy and delicious while looking perfectly festive for Halloween!
Halloween Party Game Ideas
There are a lot of fun games you can play at a Halloween party. These are all family-friendly, but the best part is – most of these would still go down really well at an adult Halloween party because, after all, who doesn't love a nostalgic party game they played as kids?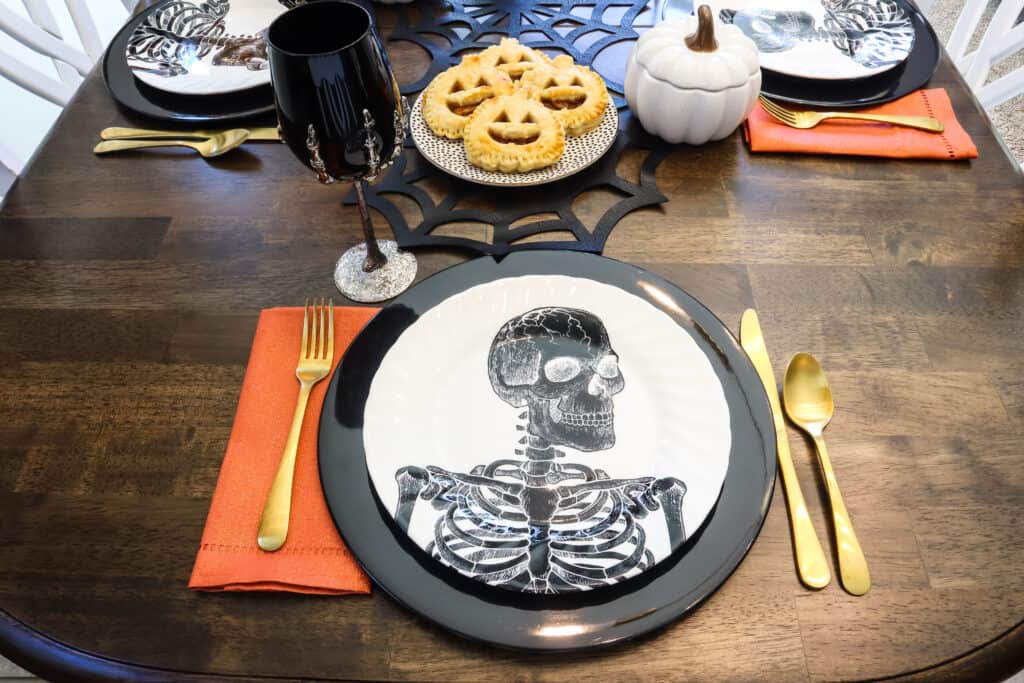 Some great Halloween party ideas for games and activities are:
A scavenger hunt with Halloween-themed items
Pin the tail on the black cat
Halloween Board Games (links below to our faves)
Halloween bingo
Musical chairs with spooky music
A dance competition to see who can come up with the best Thriller routine
Apple bobbing

Costume Party
A classic part of a Halloween party is having a costume contest! Tell your guests to come wearing costumes and have everyone vote on the best costume at the party!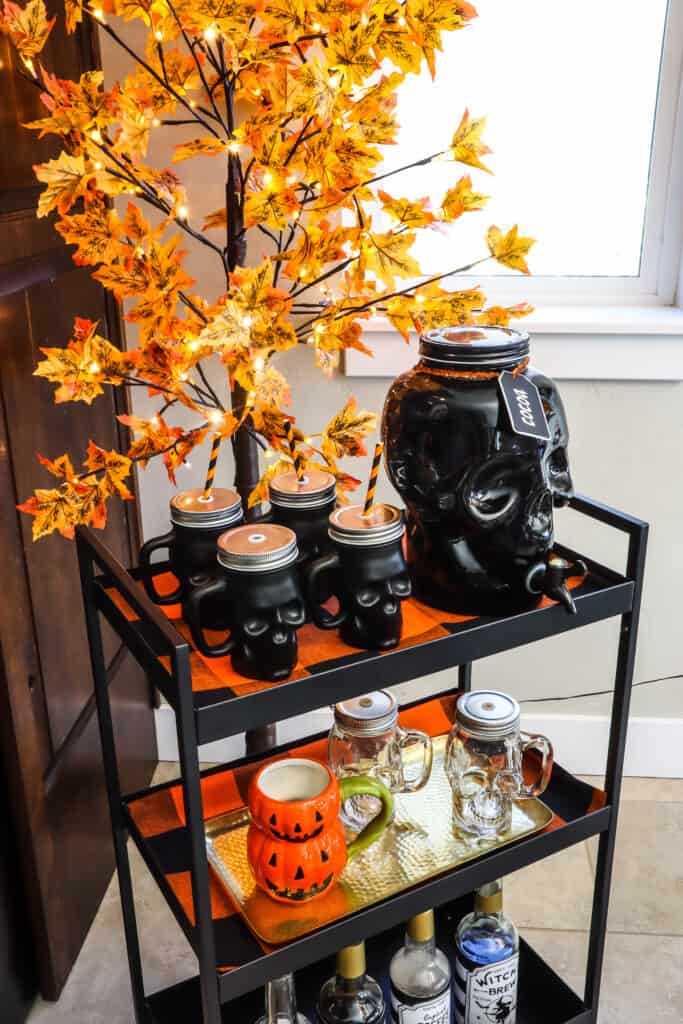 Showing a Halloween Movie
Depending on where you're holding the party (like if it's at your house), and if you have an extra room available, you can also have a Halloween movie playing for guests who don't want to play games or just need a little time to relax.
You can play a horror film if you'd like, or if your party has a lot of kids there, you can play something like Charlie Brown and the Great Pumpkin. That's a classic Halloween flick that the whole family can enjoy.

Halloween Party Planning Checklist
Now that we've covered the food and drink and how to entertain guests, here's your Halloween party planning checklist so you can ensure that you won't forget anything before your party!
Here's a quick checklist you can refer to throughout the entire planning experience to make sure you didn't skip a step!
Send out party invitations several weeks before party. (The earlier the better!)
Choose a theme or color scheme and start looking for decorations.
Start planning your menu and drinks.
Plan activities, games, or entertainment for the party.
Confirm with any guests who RSVP'd that they are still able to attend.
Prepare any food or drinks ahead of time that can be made in advance.
Set up your party the day of or the day before. Set out any party favors or goodie bags.
Now it's party time! Enjoy!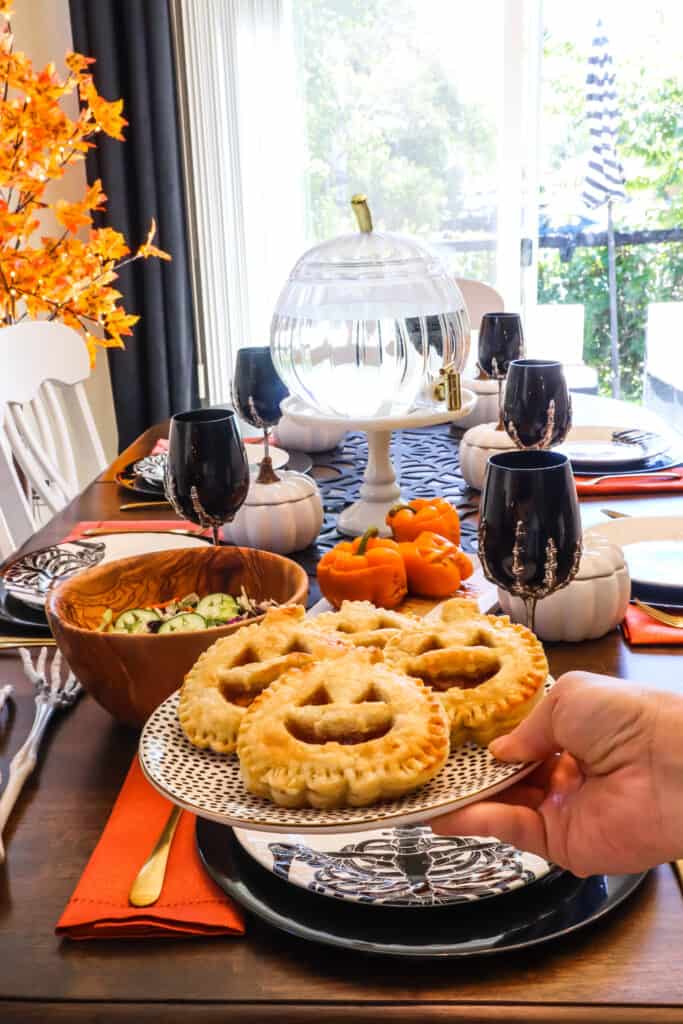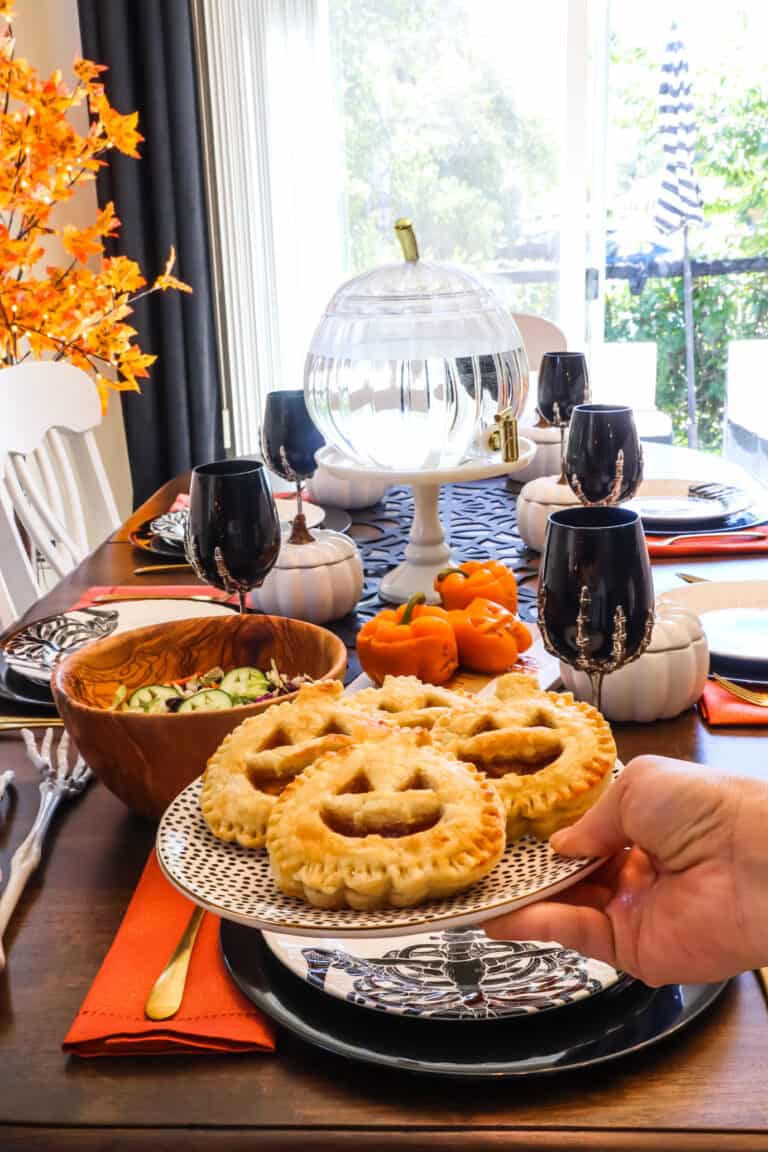 Perfect for Kids and Adults Alike!
I hope these Halloween party ideas can help you plan a party that is enjoyable for kids and adults alike!
You can get most of the items you'll need to decorate (like pumpkins or spooky decorations) at the dollar store, so you can decorate without breaking the bank.
You can also make easy drinks and treats and with just an extra step or two, you can decorate them to look like festive Halloween treats! It will create a perfect atmosphere for your party and your friends will definitely appreciate the effort!
If you have any other great tips, please share them in the comments below! Happy Halloween!