How to Create Boredom Buster Boxes For Kid's Quiet Time
With summer here, it can often feel like one long day! Kids are out of school and there is seemingly nothing to do. But, with a little bit of creativity, you can keep them occupied and have some peace and quiet during the day. One way to do this is by creating boredom buster boxes.
These boxes can be filled with activities that your kids can do on their own or with you. We will give you some ideas on how to fill your quiet time box, as well as tips on how to have a designated quiet time during summer break!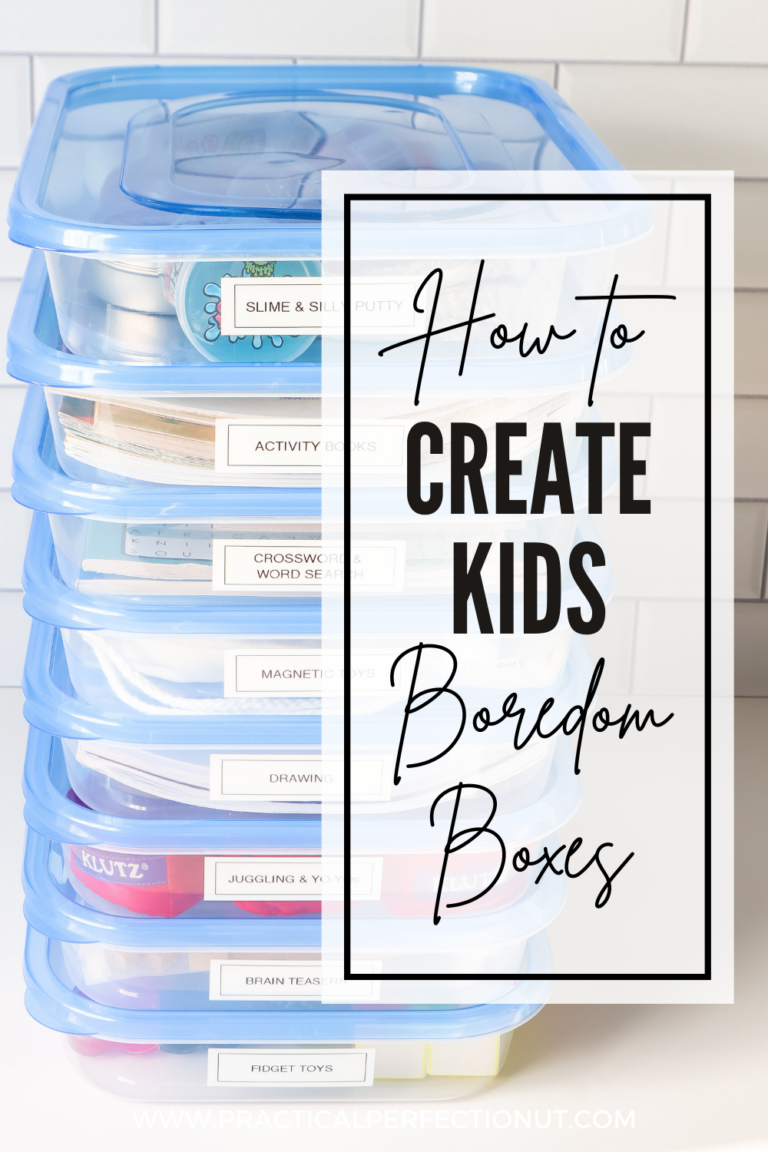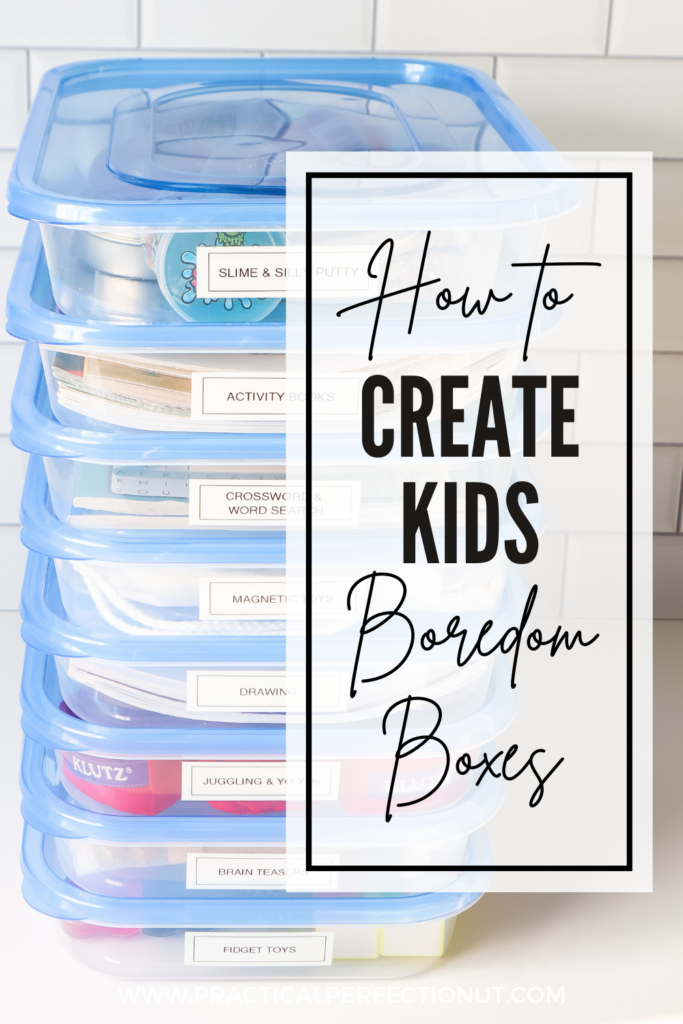 What are Quiet Time boxes?
Quiet time boxes are a way to have some quiet time during summer break with kids. They can be filled with activities that your kids can do on their own or with you. It is also a great time to help kids reset throughout the day if they are acting up or if they are fighting with siblings.
A quiet time box allows kids to rotate through different activities to keep them occupied so you can get some much-needed time to yourself…whether it is to take a nap or pick up the house. Not to mention that it helps kids learn how to play independently.
Quiet boxes can be used for all ages of kids and they are super simple to create. And in case you are worried about the expense of creating quiet boxes filled with new activities, don't worry! Quiet boxes can be filled with many of the toys that you already have at home.
My 7-year-old wants to learn how to write cursive. So I can easily print off some cursive practice sheets from the internet, throw some fun colored pens into the box, and you've got some quiet time! Or I may even buy him a cursive workbook.
The best part is that quiet activities often lead to younger kids falling asleep and taking a nap! Little ones who are particularly opposed to taking a nap may eventually take a nap anyway! But even if they don't fall asleep, they get some rest time and mom gets a few minutes to herself.
We will give you some ideas on how to fill your quiet boxes, as well as tips on how to have a designated quiet time during summer break!

How long should a quiet time be?
Quiet time can vary greatly depending on the ages of your kids. Little ones may only be able to stay quiet for 20 minutes while older kids could stay quiet for about an hour or more. It is important to start with a shorter amount of time and gradually increase it as your child gets used to the concept. You may even need to have different quiet time boxes for different-aged children.
If you have multiple kids, you may be wondering how you can get them all to comply with a designated quiet time. One way is to stagger the times so that each child has their own designated quiet time. For example, if you have two kids, one could have quiet time from 12:00-12:30 while the other has quiet time from 12:30-13:00. This is great if you are trying to get one-on-one time with each child.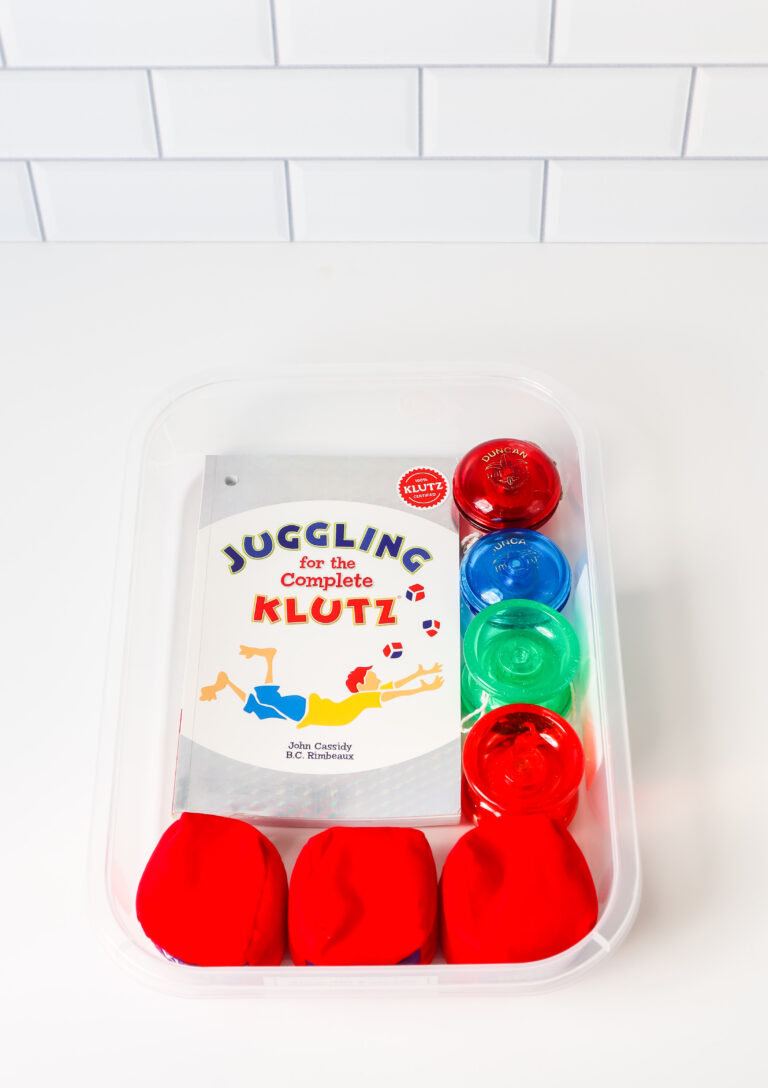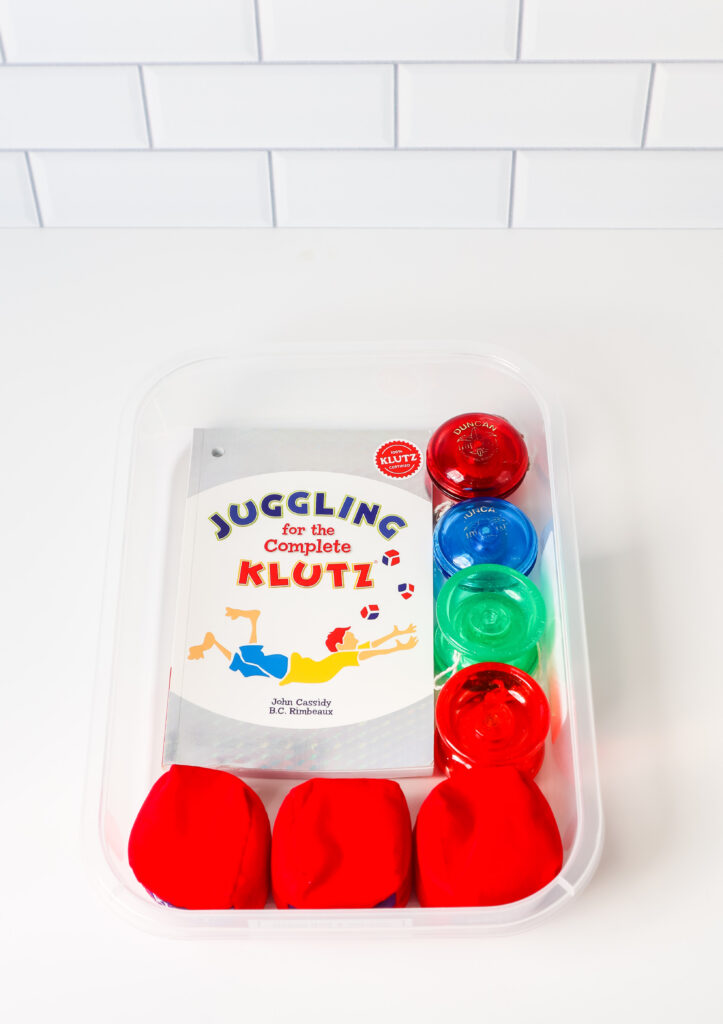 But personally, I prefer to have my kids have a quiet time all at the same time so I can get a few things done. I also recommend breaking out your quiet time boxes around nap time in case some of your kids have the inclination to nap and fall asleep.
How to affordably stock quiet time boxes
Remember those toys and activities that are often forgotten by your child? Or do you have a new skill that your child wants to develop such as learning to draw, or learning another language? You can fill these boxes with these types of items so your kids can have some fun playtime without breaking the bank.
One easy way to stock your boredom buster boxes is to simply use items you already have around the house. If you have a lot of craft supplies, put them in a box and let your child know that this is their "art box" for quiet time.
You can also look for budget-friendly activities at these places:
Dollar Tree
Wal Mart
Garage Sales
Amazon
Second-Hand Store

What do you put into a Boredom Box or Quiet Time Box?
The answer to this question is going to be different for every family. It depends on the ages of your children, as well as their interests.
Creating Boredom Buster boxes for your kids can help summer go a lot more smoothly for you and them! It's a great way to provide some independent time for yourself while also giving your kids structure and ideas of things to do. You don't need to go out and buy all new materials, but if you look around your house I'm sure you can find plenty of things to fill these boxes.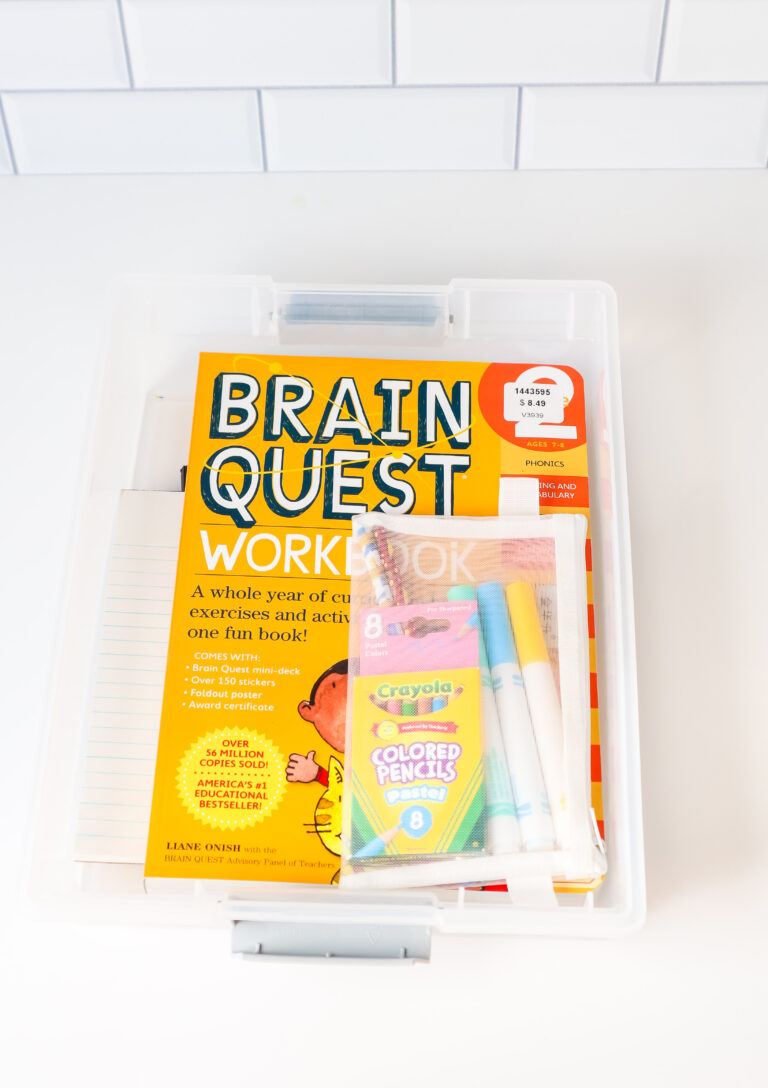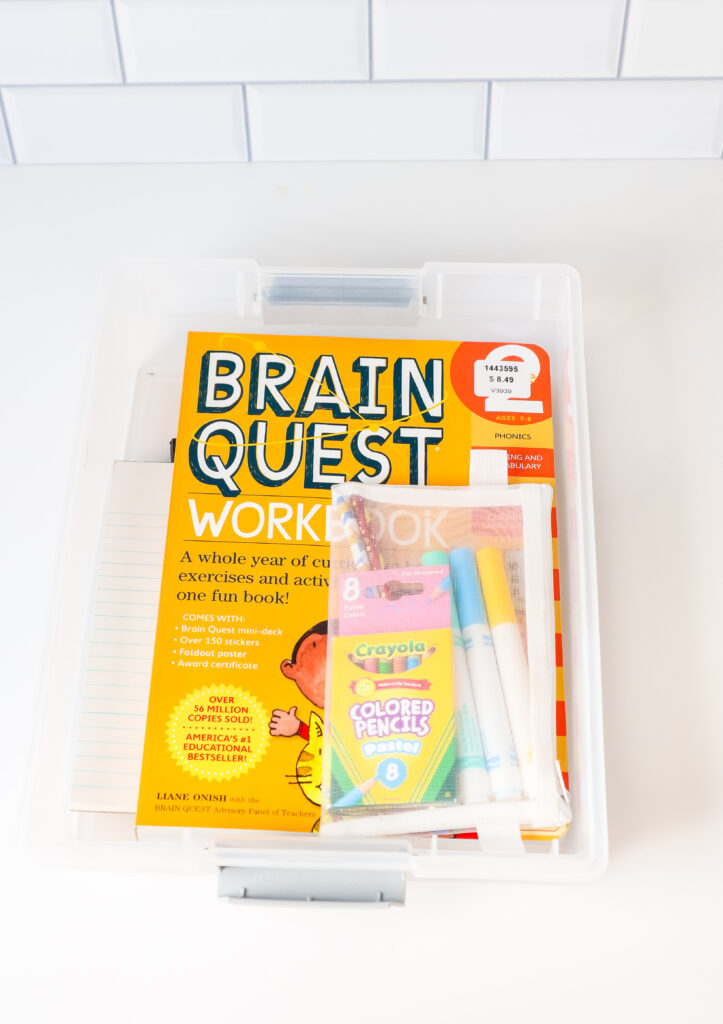 Parents can easily find inexpensive options to fill a quiet box (or quiet boxes) with activities or toys that their own individual children love.
I prefer to fill each quiet box with a grouping of types of items so the kids can choose a box each day to play with. For example, I have an entire box dedicated to juggling, brain teasers, crosswords, puzzles, toys, and drawing.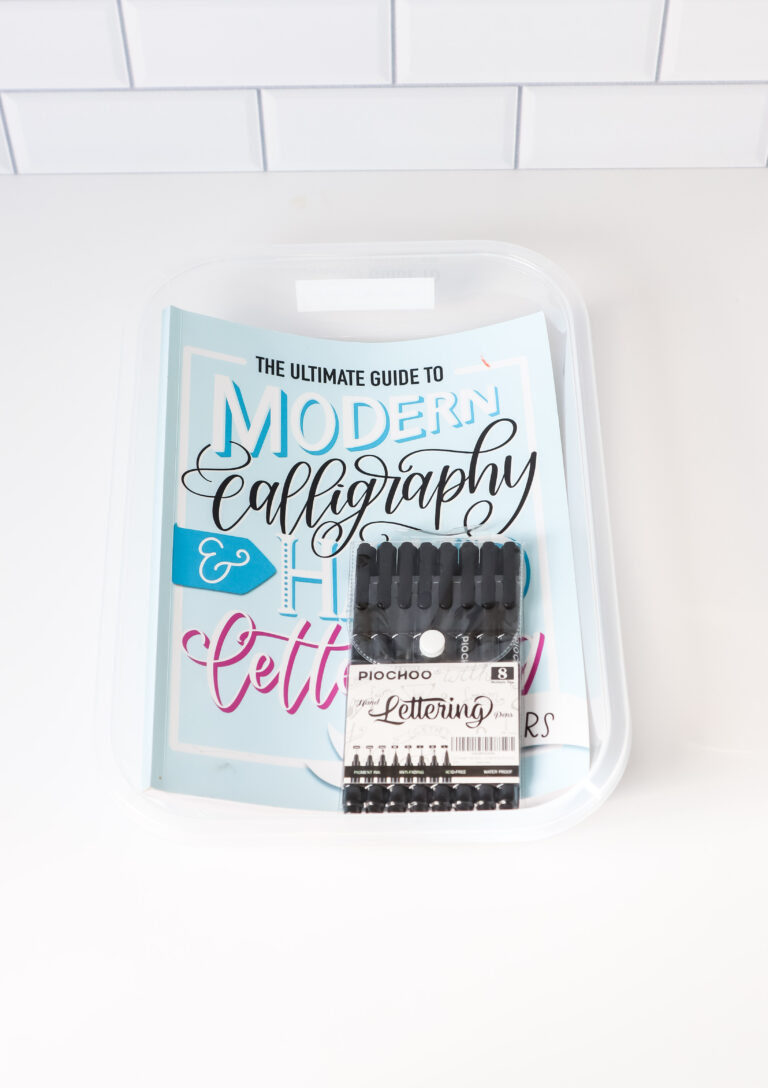 Also, I purchased my boxes at Dollar Tree. I went back to go get a few more and they were gone! But for me personally, I wanted to make sure they were big enough to fit a workbook in (or papers) so the kids could draw with them. Of course, you can choose any number of different styles of boxes but I wanted them to be space-saving and a particular size. It also depends on how many boxes you need.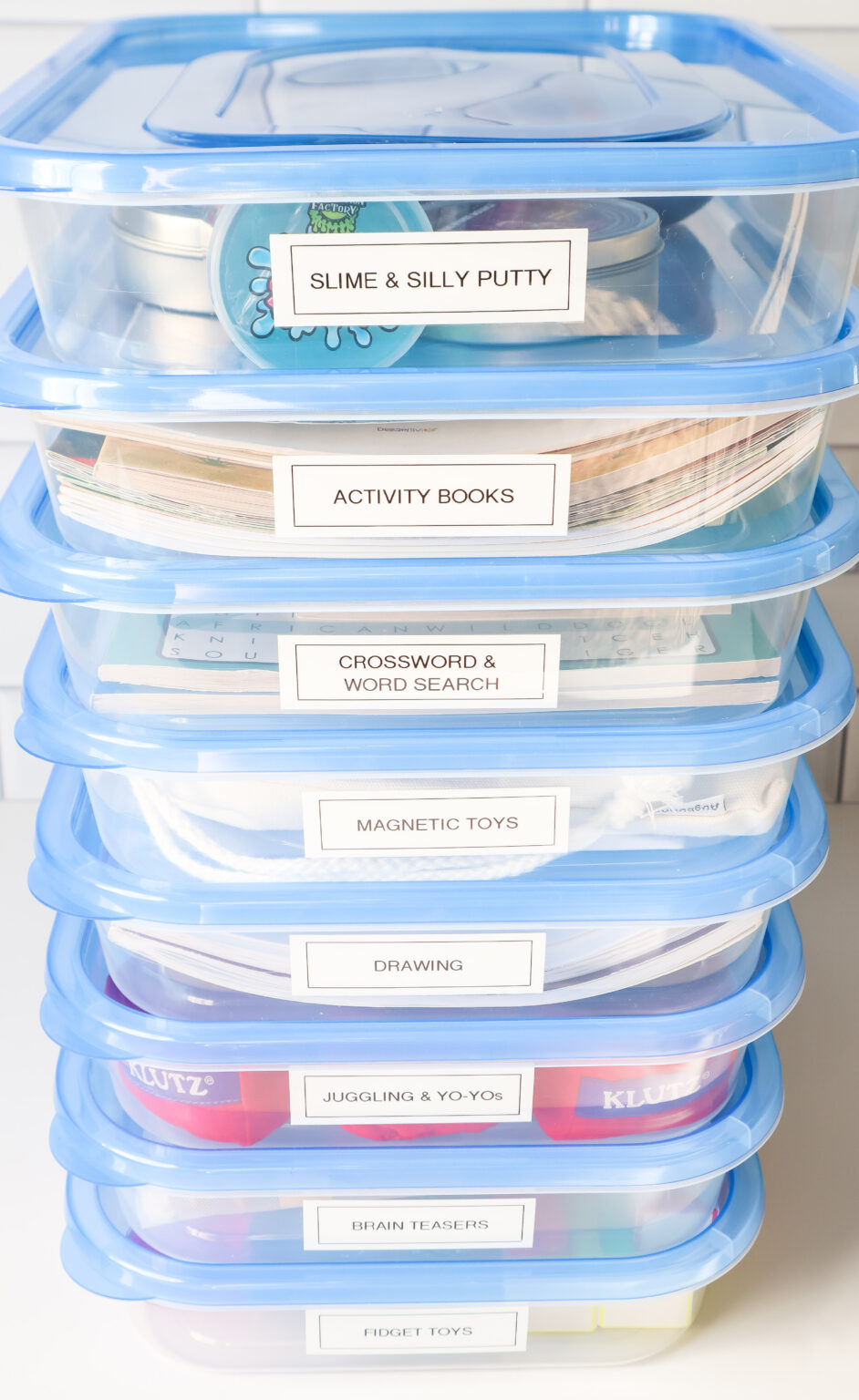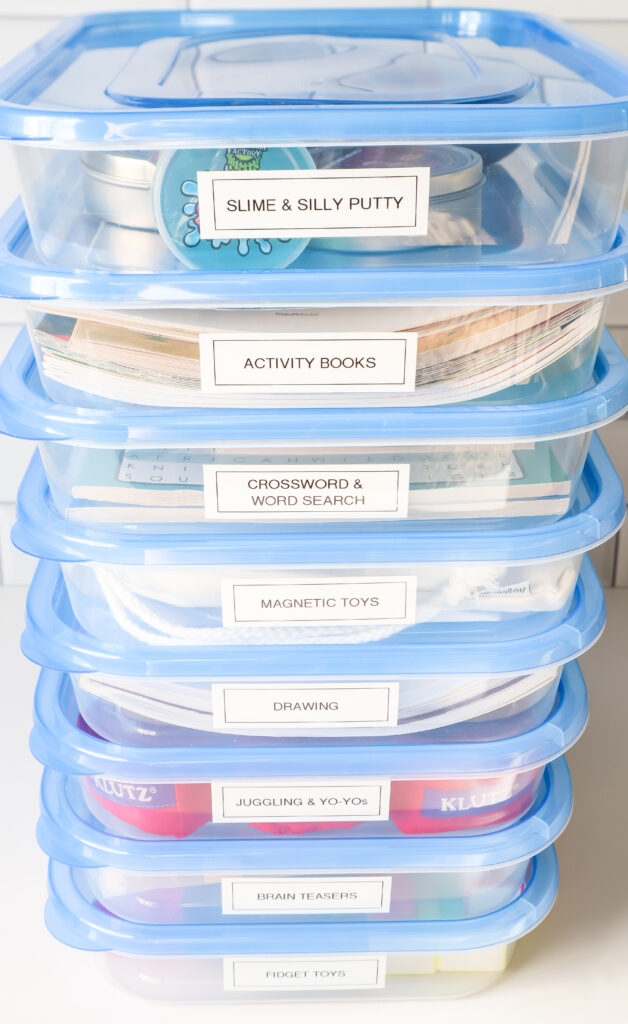 I decided that I wanted the boxes to be able to stack compactly and I wanted to label the outside of each one so that my kids knew what was in each one without having to dig through each one. The labels really help out, but only if your kids are old enough to read.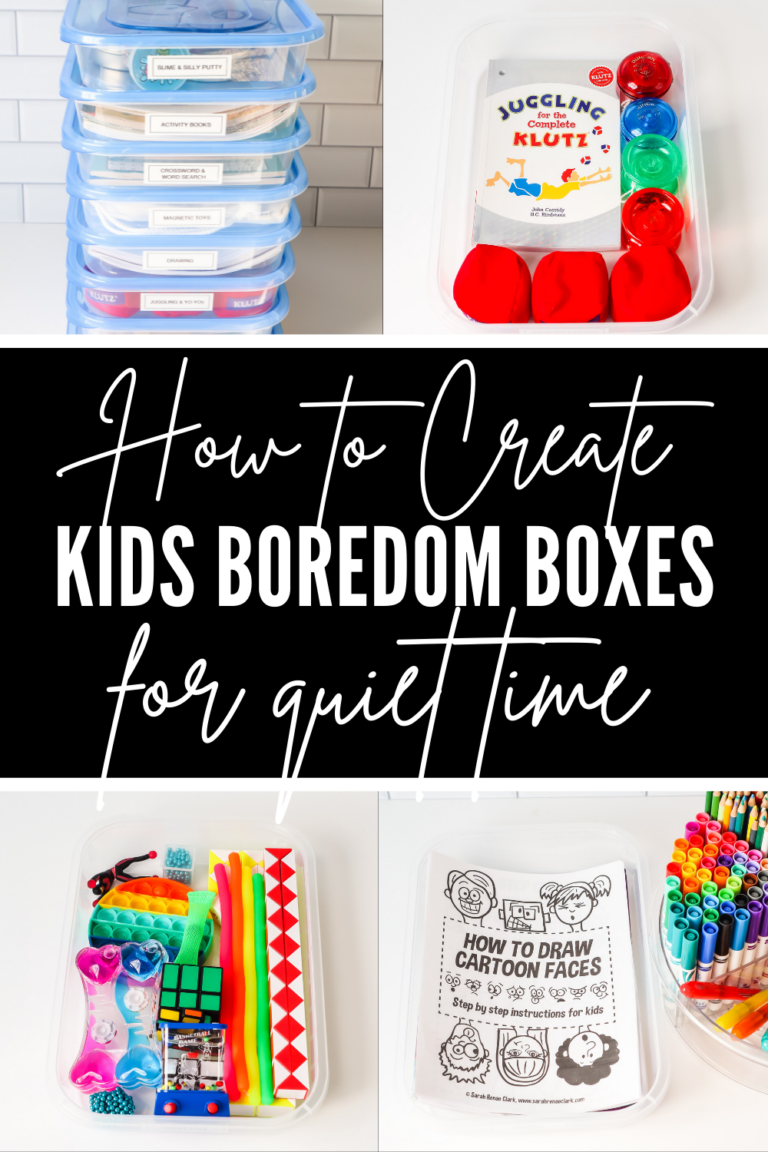 Activity Ideas for your Quiet Time Boxes
All of these ideas can be tailored to your kid's needs and likes for independent play to keep you summer sane! I hope these quiet box ideas get your creative juices flowing as a mom and help you create a few moments for yourself.
Coloring books or print coloring pages from the internet
Stickers (make sure to provide some paper so they don't make their way onto the walls when you're not looking)
Sticker Books (a great quiet time activity)
Slime
Books (or Amazon Book Box)
Small toys that are quiet like cars, dolls, or action figures (my daughter went crazy over these ones)
Workbooks to learn new skills such as Spanish, Cursive, the names of the States, or science concepts
Journal
Craft supplies like pipe cleaners, markers, etc.
Card games or other quiet games like checkers, chess, etc.
Fidget Toys (my kid's favorite quiet time activity)
Subscription Boxes such as Little Passports, Kiwi Co., or Amazon Book Box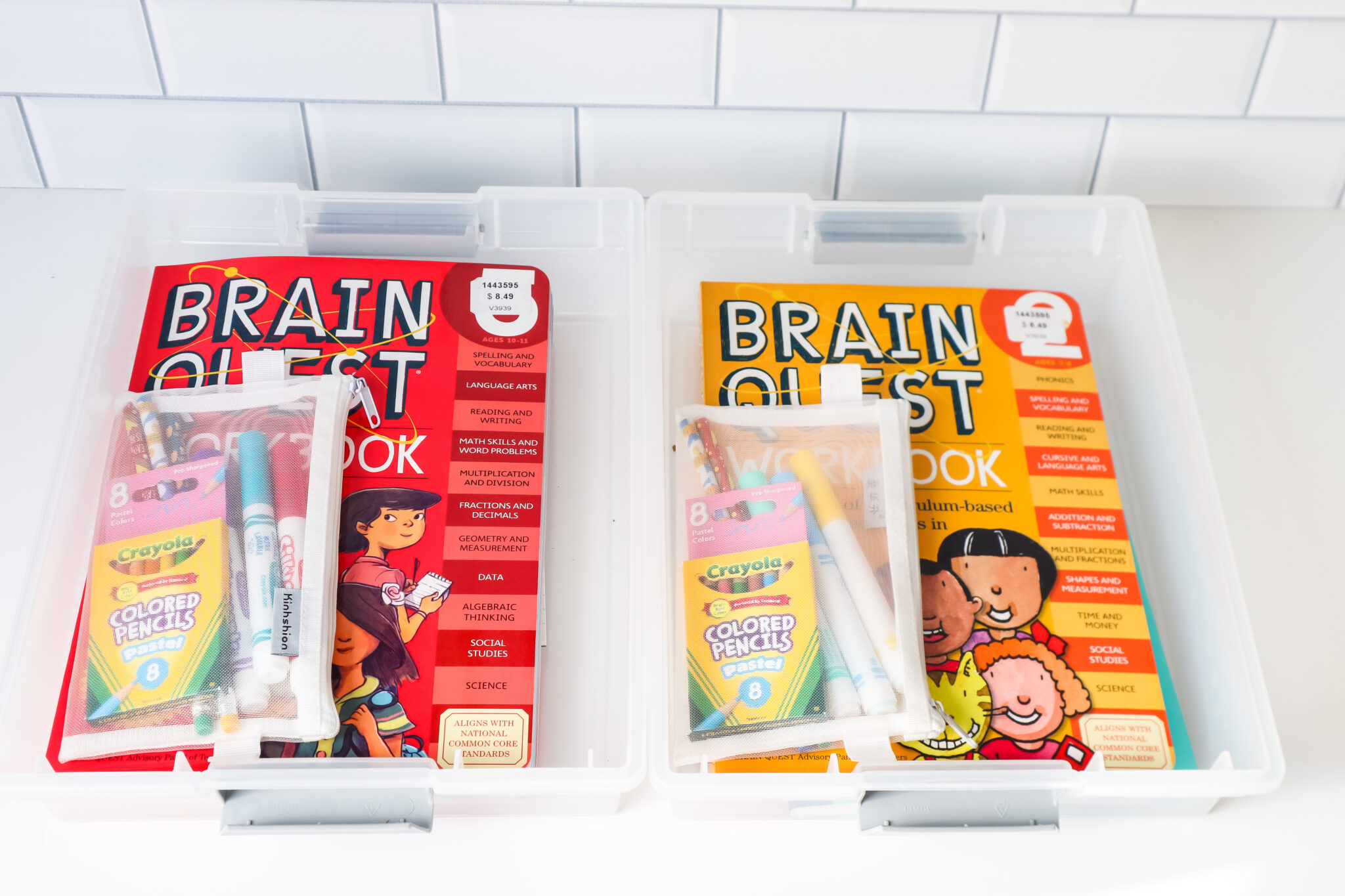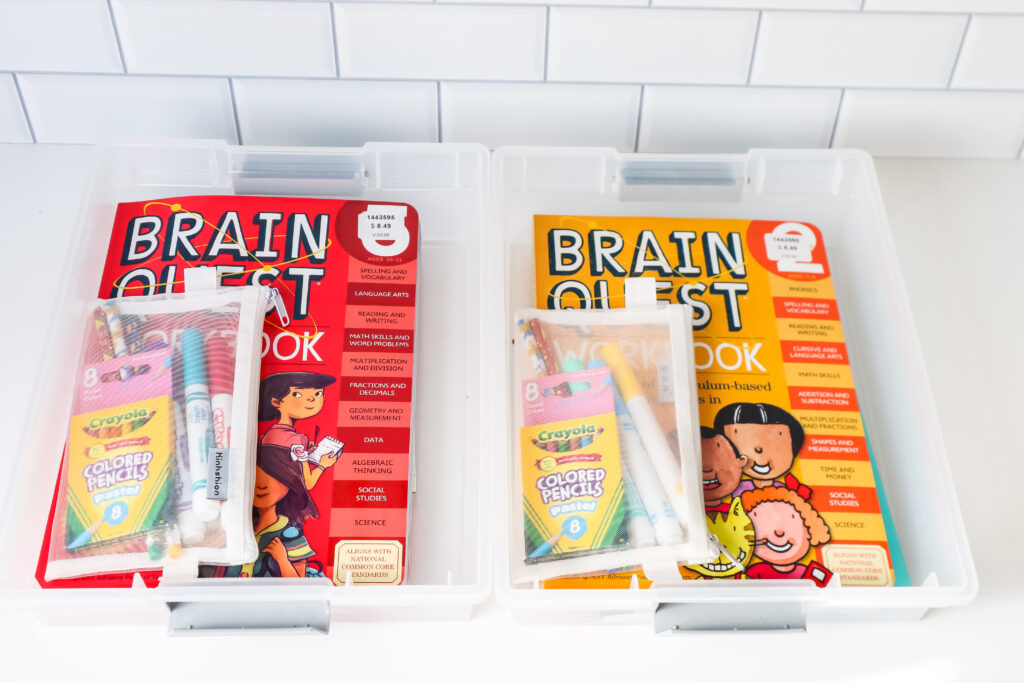 As you can see, there are a lot of different options for activities that can go into your boredom buster boxes! You can mix and match different activities to create the perfect box for each of your kids.