Why Label Your Stuff? The Importance of Labeling for Organization
Have you ever stopped to think about how much easier your life would be if everything had a label? How much faster would you be able to put things away and get them back out if everything was clearly labeled? How much time would you save not having to search for misplaced items?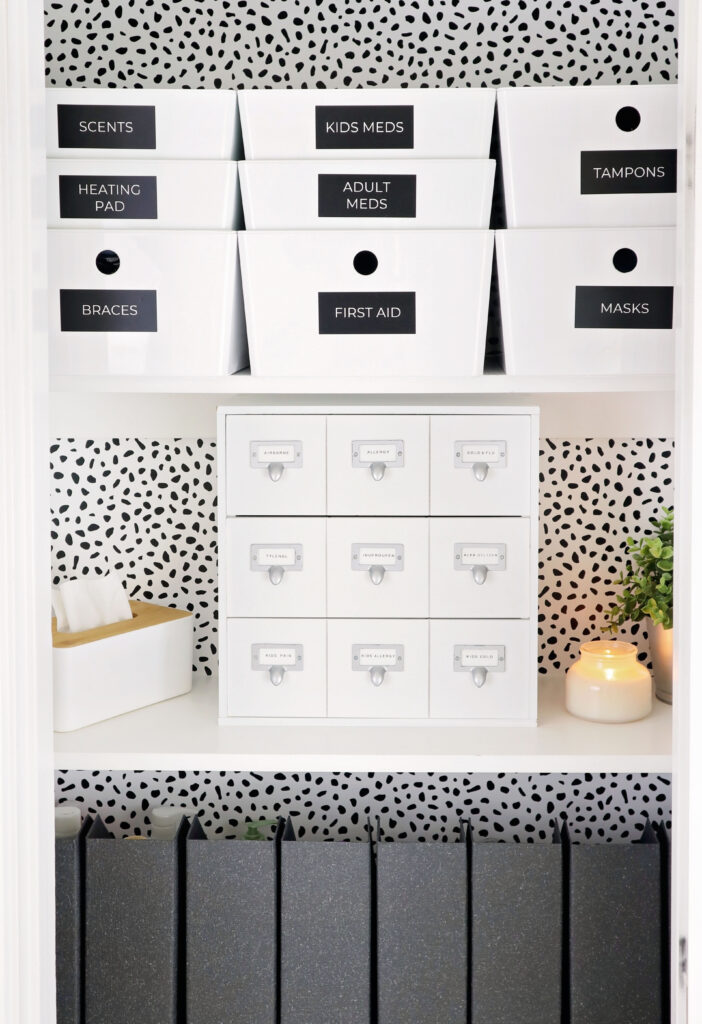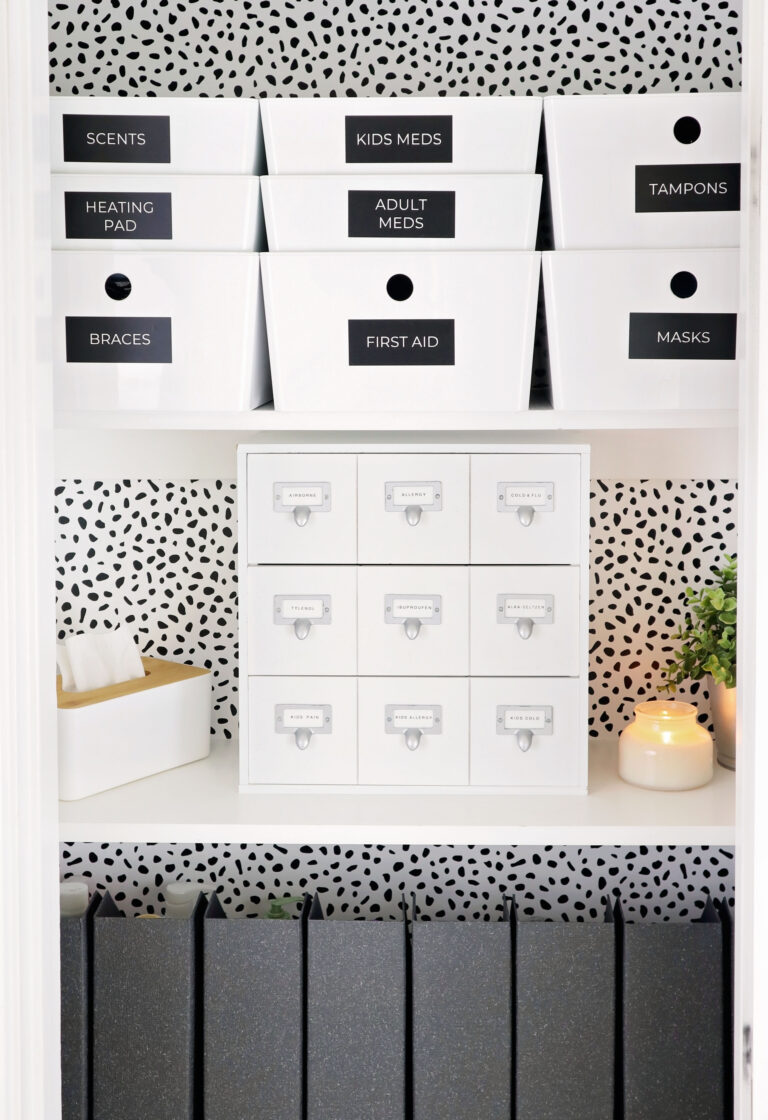 When everything is labeled, searching through drawers for something specific or forgetting where things go becomes a thing of the past. You will always know exactly where to find what you are looking for.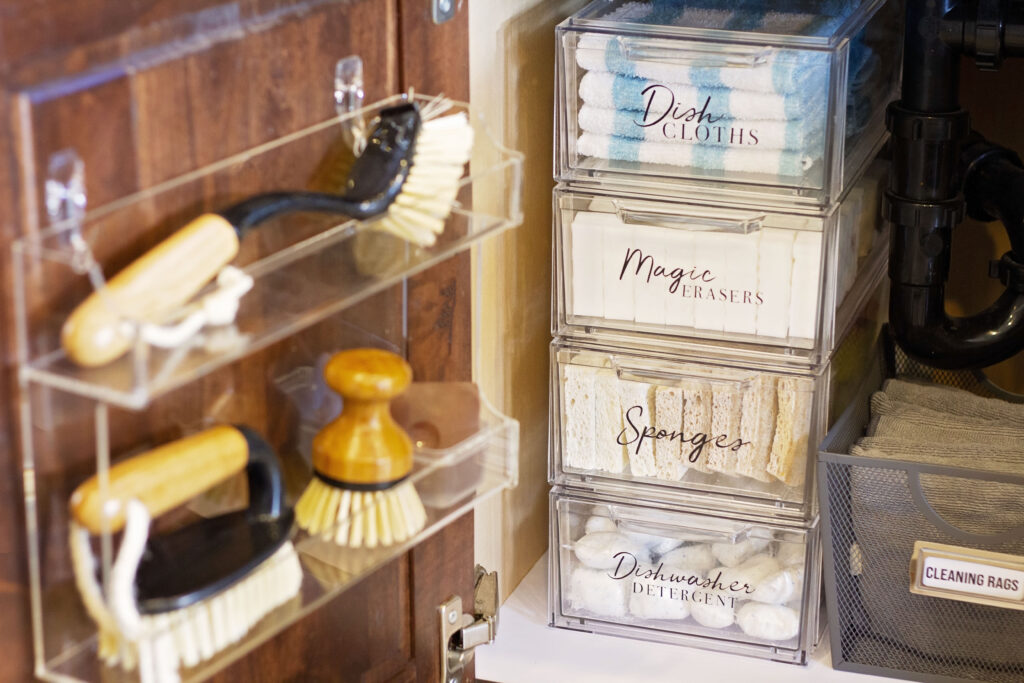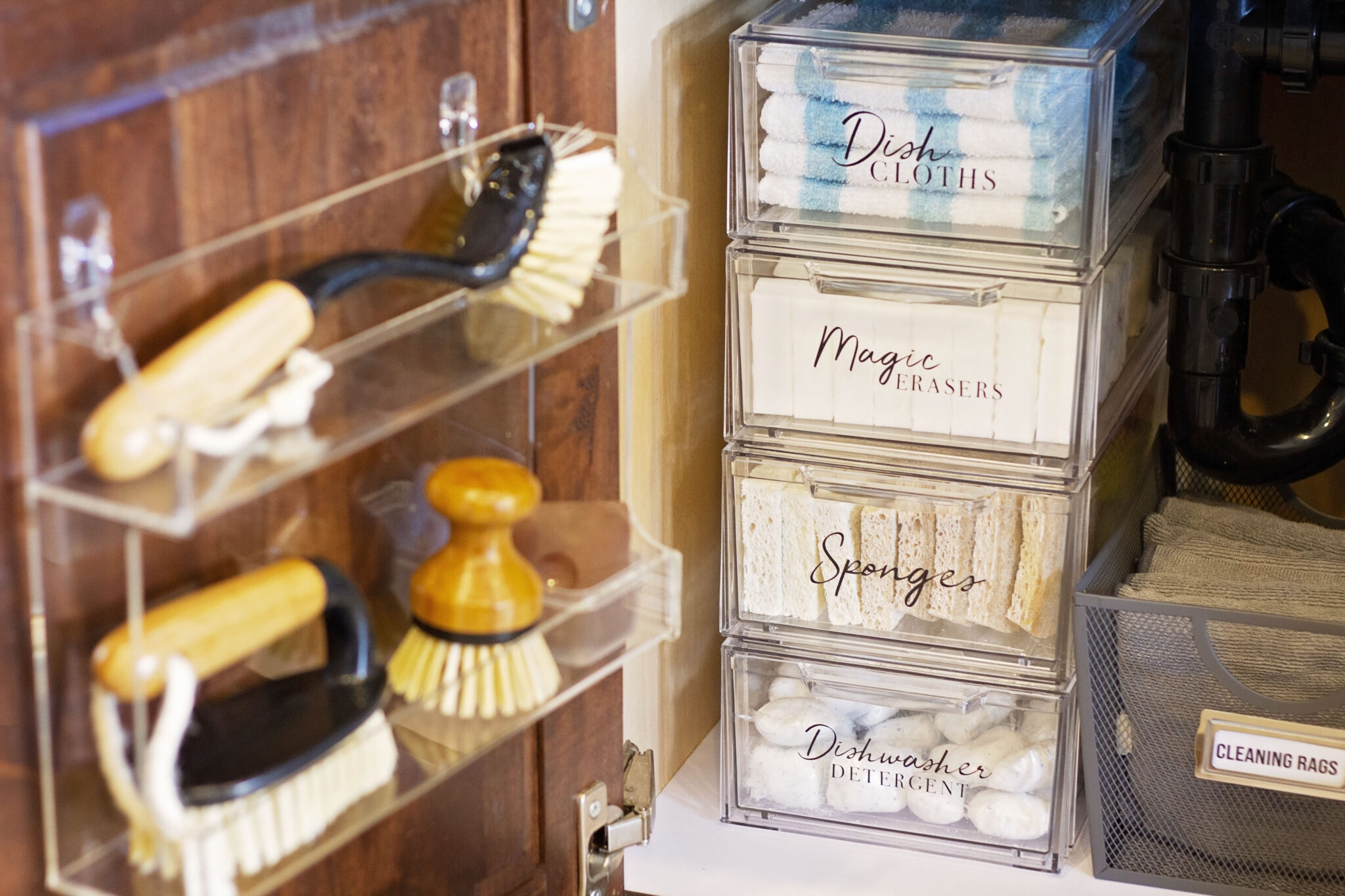 Not only does labeling help with organization, but it also helps ensure that everyone in your household knows where things go. It can save time when getting things out and putting them away.
Labeling is an important part of organization, and it can help make your life so much easier. In this post, we will discuss the importance of labeling and how it can help keep your house organized.
How Labeling Helps You Stay Organized
Using organizing labels will really help you organize any room in your space. There are a lot of ways labels will help you keep everything organized.
In most of my posts, I mention adding labels to containers, bins, shelves, and basically everything. There are a lot of reasons organizing is a great idea and an important thing to implement in your own home.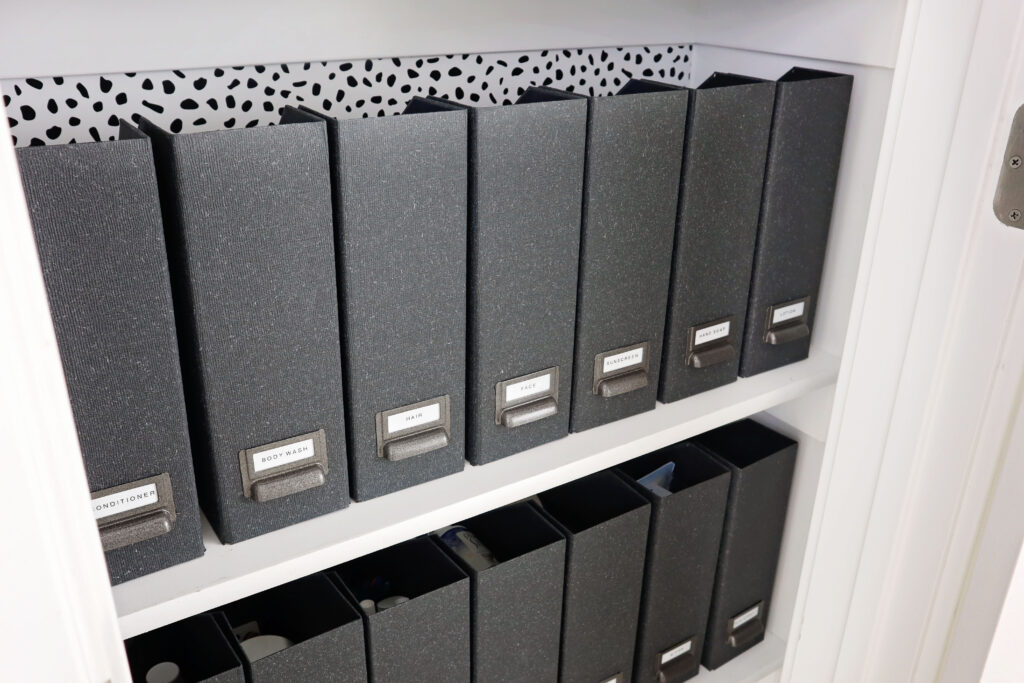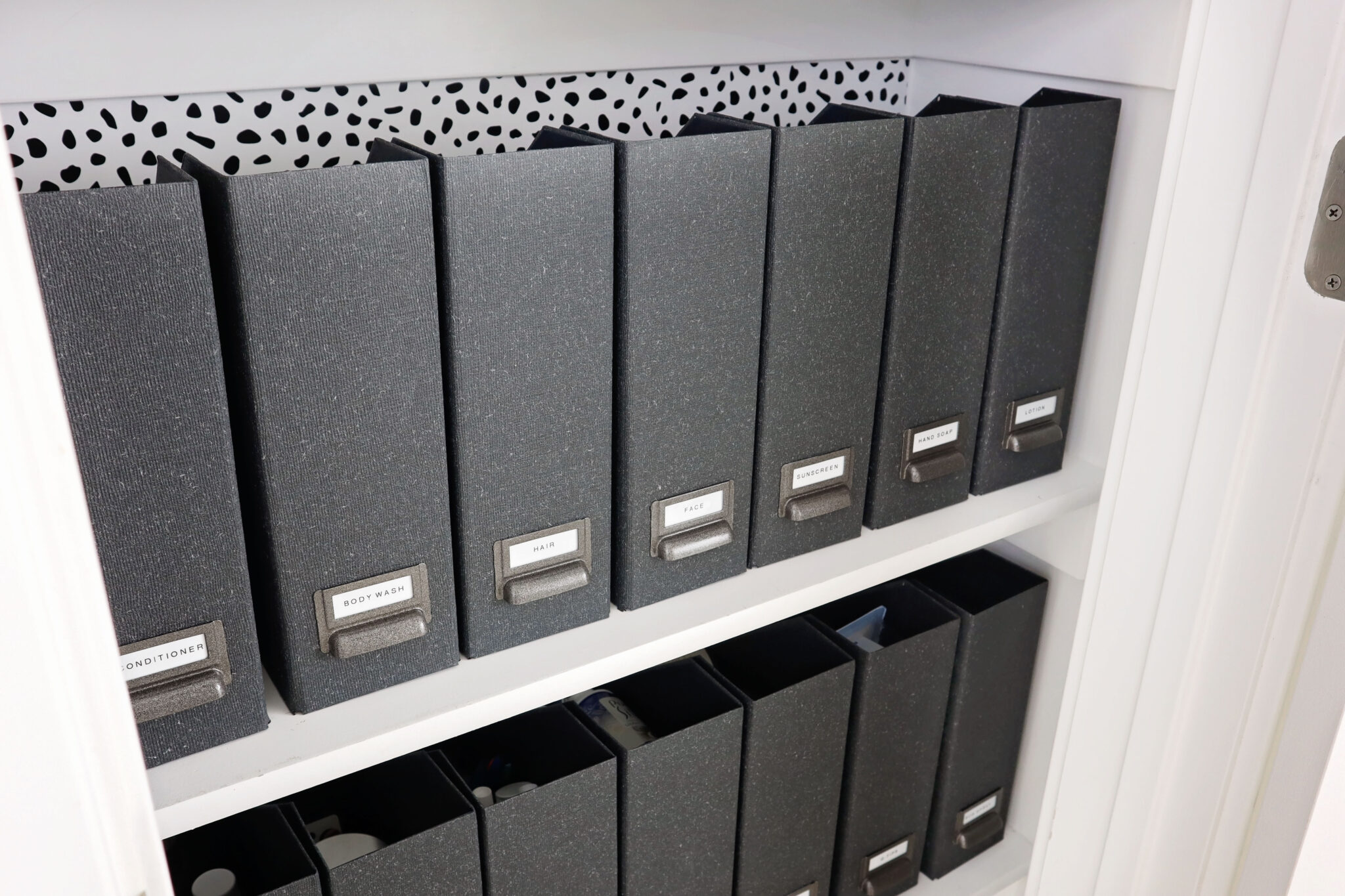 1. Labeling helps you remember where everything goes.
One of the biggest reasons I love labels is because they tell you where everything goes. When you've labeled all your storage bins, you know what's in each of those bins.
When you're done with an item, you also know exactly where it goes because of the label. You don't have to search through every bin trying to find the right spot for that item.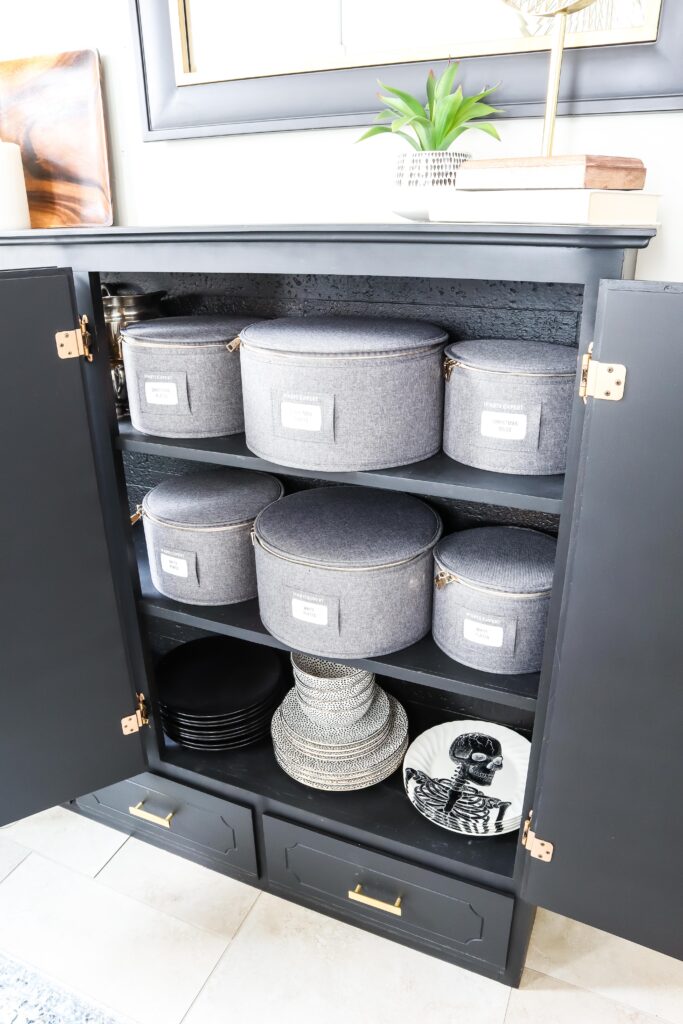 Labels help you put things back in their rightful place quickly and easily.
Likewise, if you have kids or a spouse and they weren't there when you first started your organizing project, they'll also know where to put things when they are done because they can just follow the label. Whether they are in the pantry, guest room, craft room, or kitchen, they'll know where to put each container or item.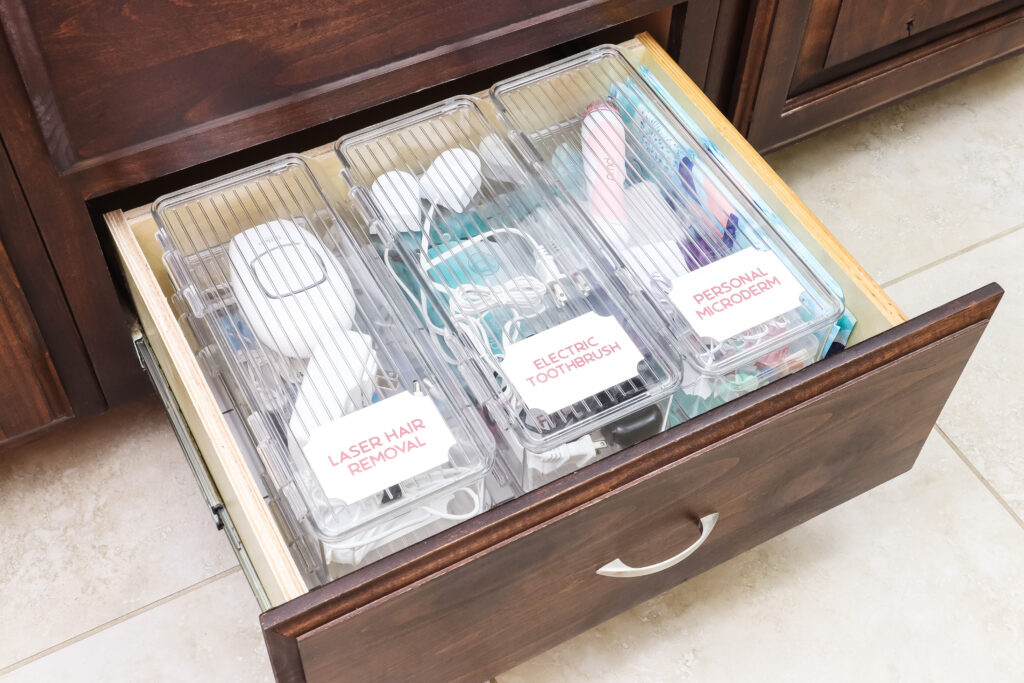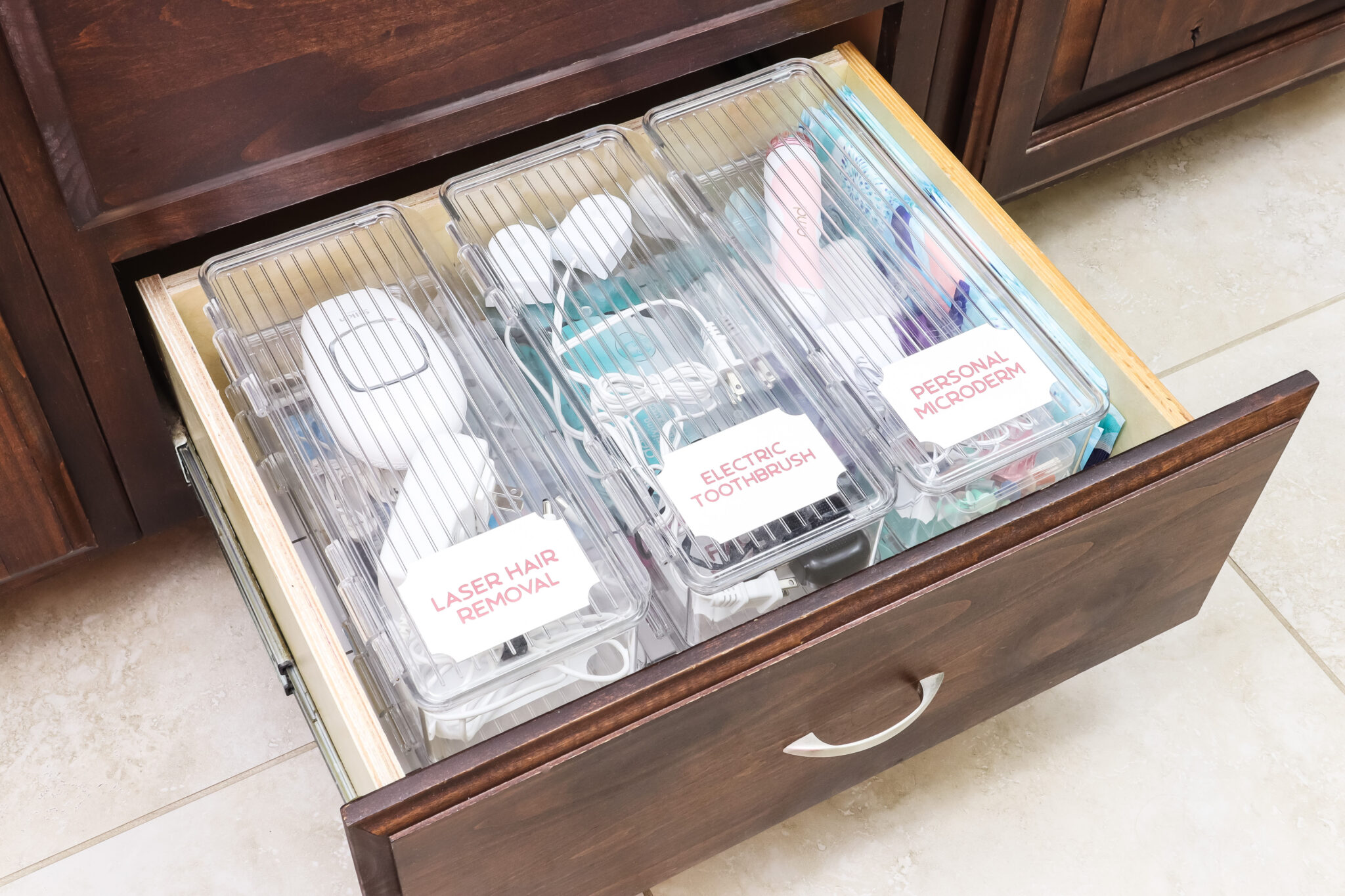 2. Labeling saves time.
Because you know where everything goes once your bins and containers have a label, you'll save a lot of time. Using labels for organizing helps save time because you won't have to search for an item. You'll know exactly where it is and can head straight to its location.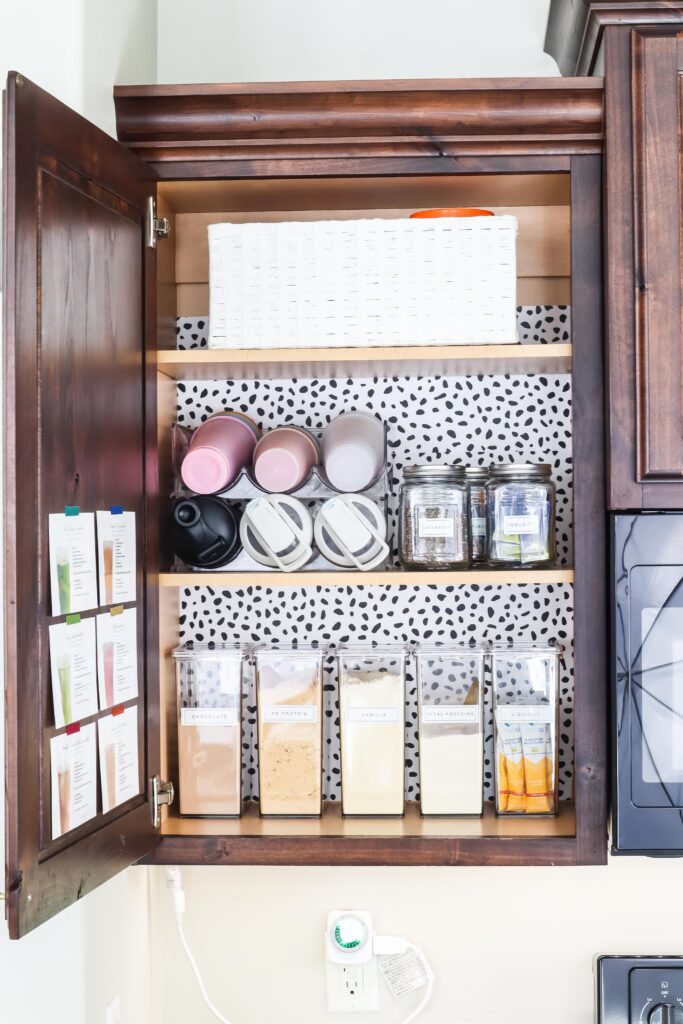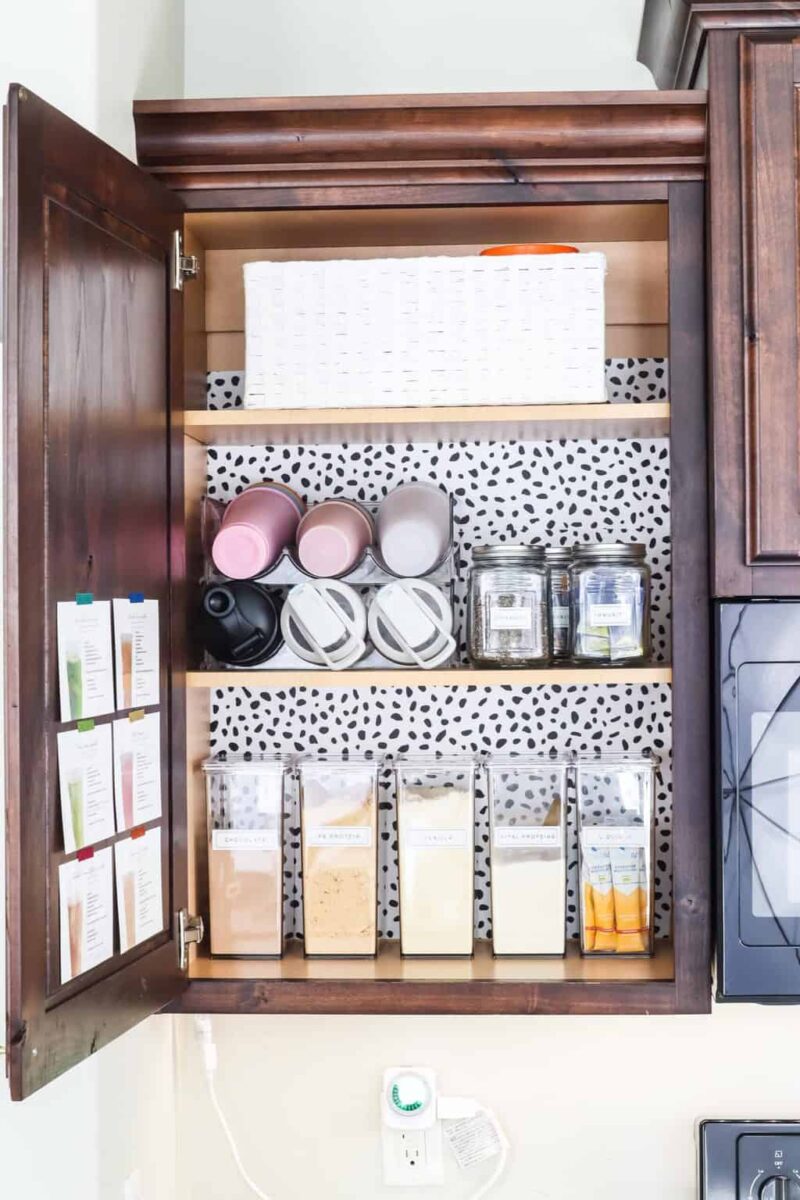 Whether you're looking for your child's school supplies or your own office supplies, labels will help you get what you need without wasting time searching through every nook and cranny. No one likes going into their craft room and searching through drawers for the packing tape they need.
Even guests will be able to easily locate items in your home because of the labels you have on your stuff. It saves time both when locating something and when putting it away!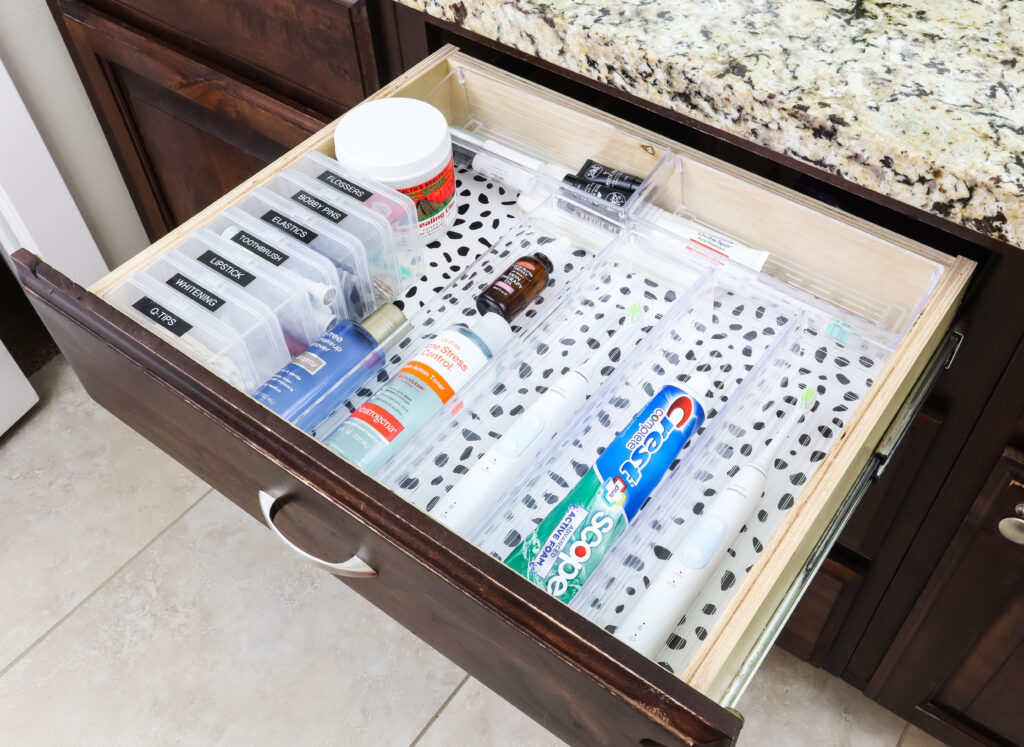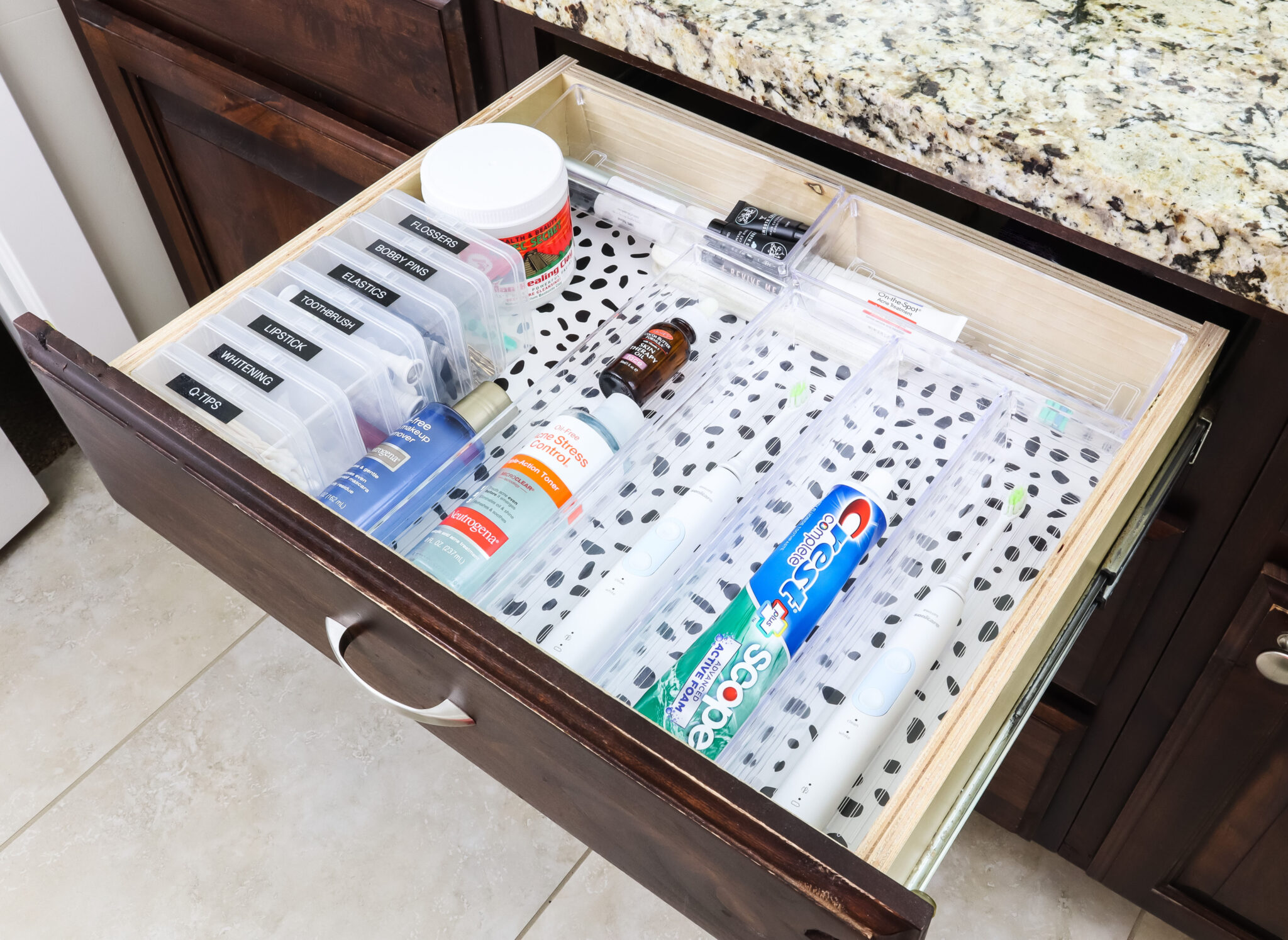 3. Labeling makes it harder to bring new clutter into the house.
When you have your boxes and bins and the space in your home labeled, you're less likely to bring new clutter into your home. Because all of your stuff has its own spot, it's easy to see when something doesn't belong.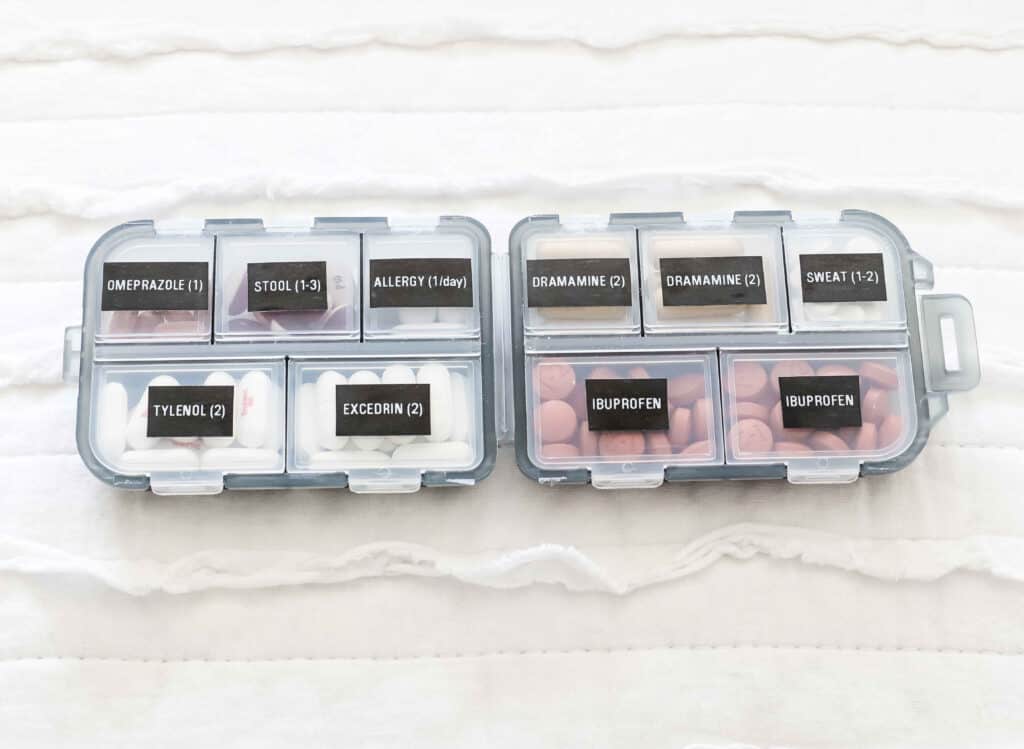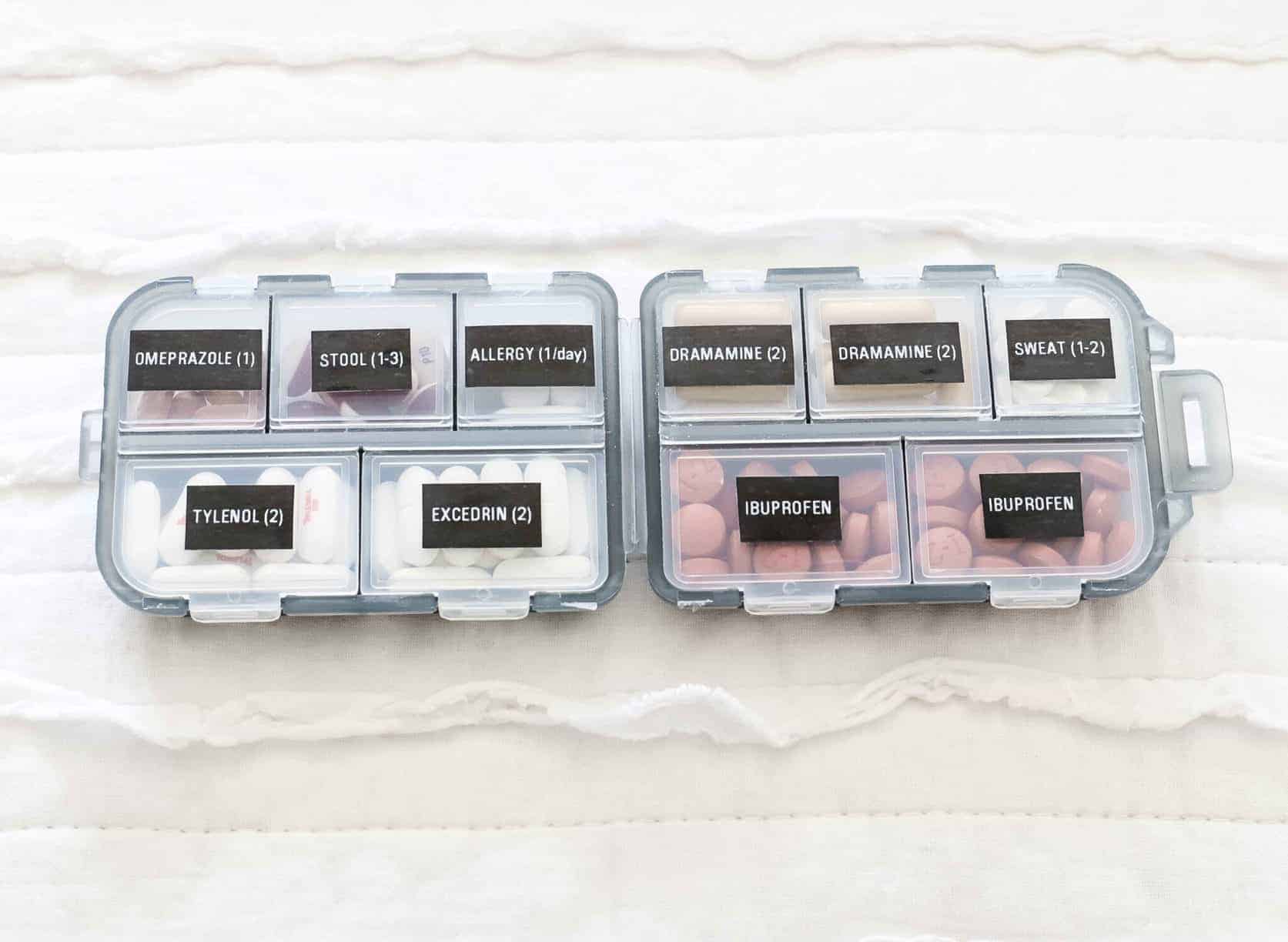 That makes it less likely that new clutter will find its way into your home in the first place because you won't have anywhere to put it. Your papers and books won't stack up, because there will be space for you to organize everything.
From your linen closet to your spice jars to your craft supplies, when you've organized your stuff and created your labels, you'll be more likely to stay true to those labels.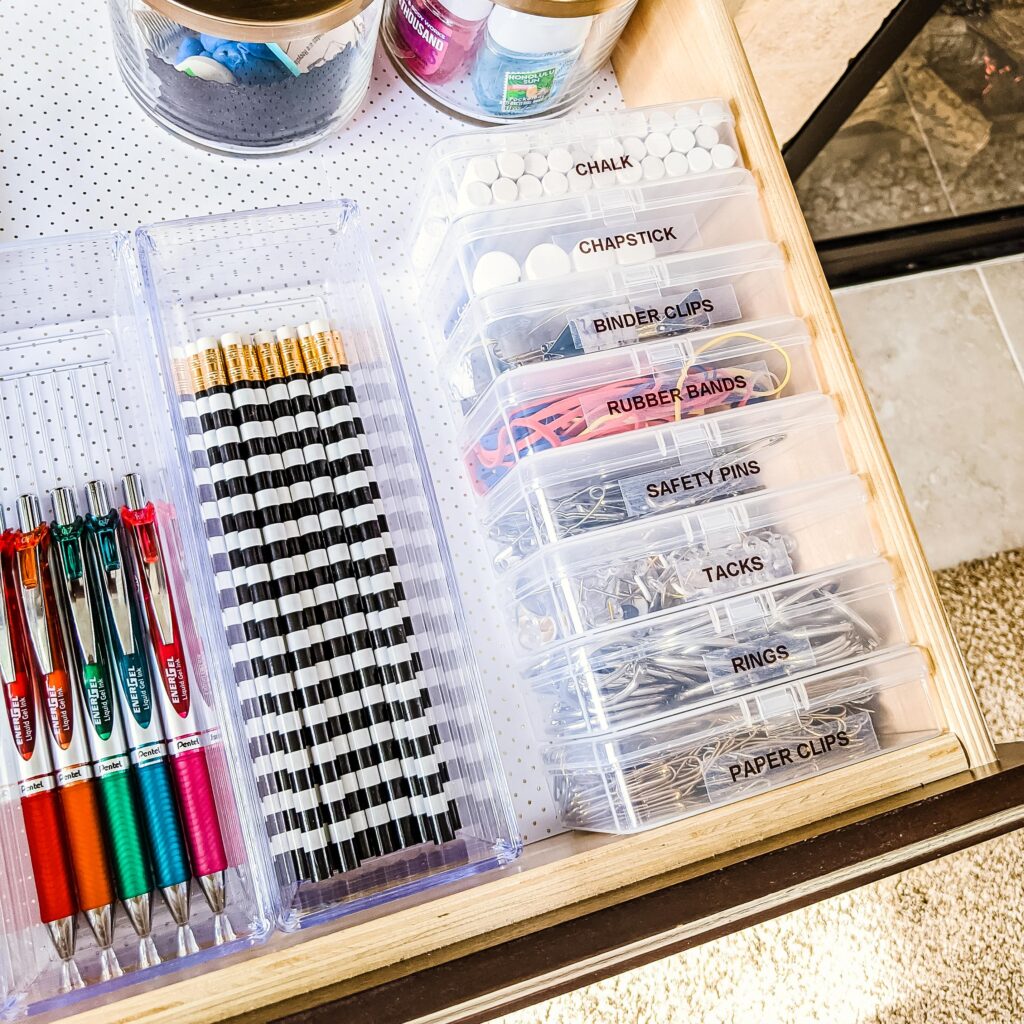 4. Labeling will help things stay organized.
Because you're less likely to bring in clutter after you create your labels then you're more likely to actually stay organized. Having labels helps you stay organized because it creates a system and order to how things are placed in your home.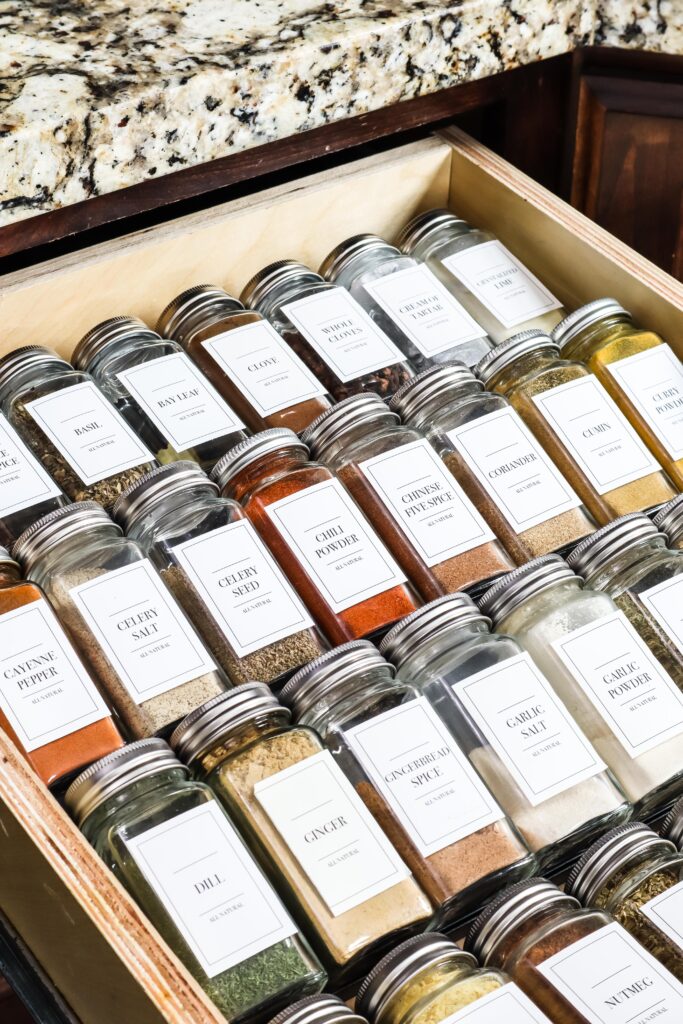 That means everyone will know just where to put stuff back which, in turn, means you won't have to spend as much time organizing in the future!
Once you realize you no longer need to search through boxes and bins for the things you need and you can just read the label, you'll be more likely to take an extra moment and put things away in the correct boxes.
Using labels to organize will definitely help you to stay organized in the future.\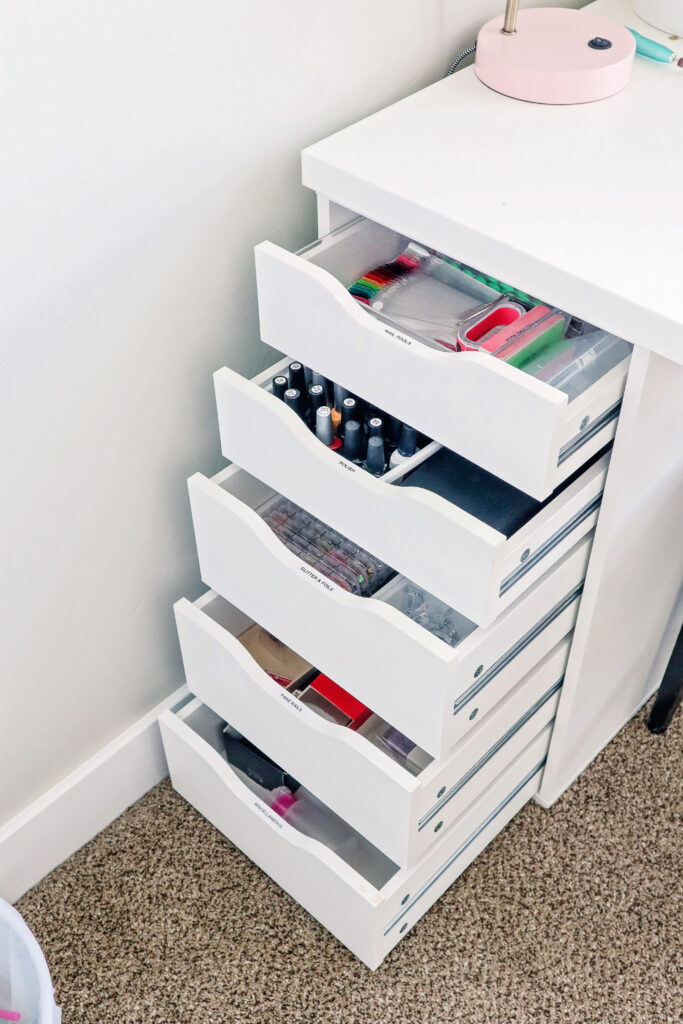 How to Make Labels
There are a lot of ways to add labels for organizing. When you want to create a label system for your home, make sure to find something in your own style and something you love.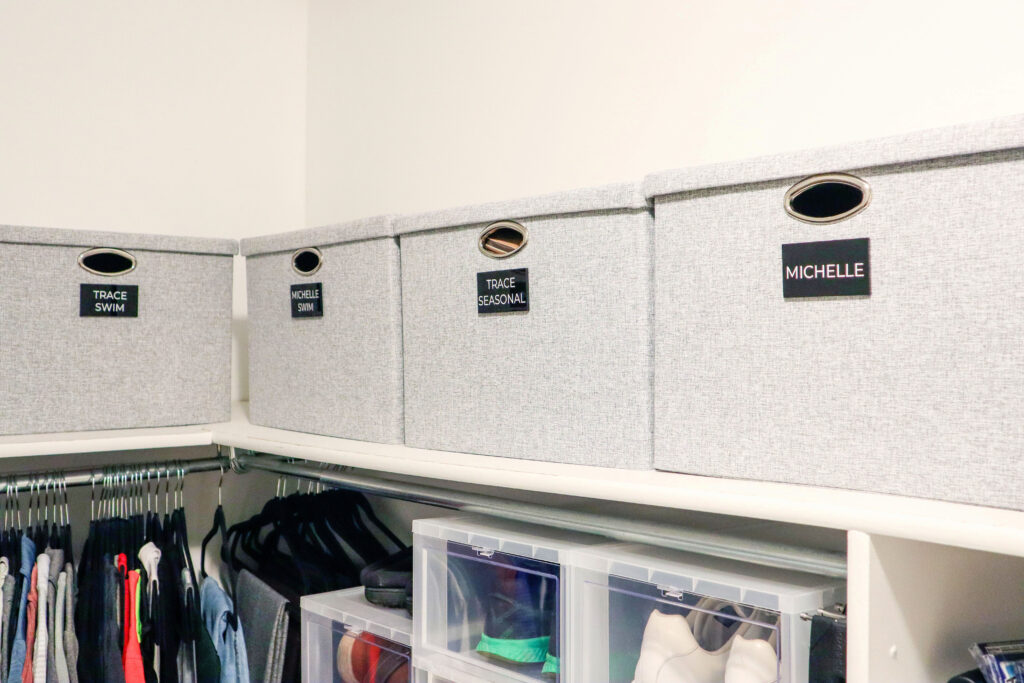 Of course, you can do different labels in each room in your house, but keeping things consistent in your own style throughout your home can make your labels look uniform, consistent, and organized.
Here are a few ways to create your own labels.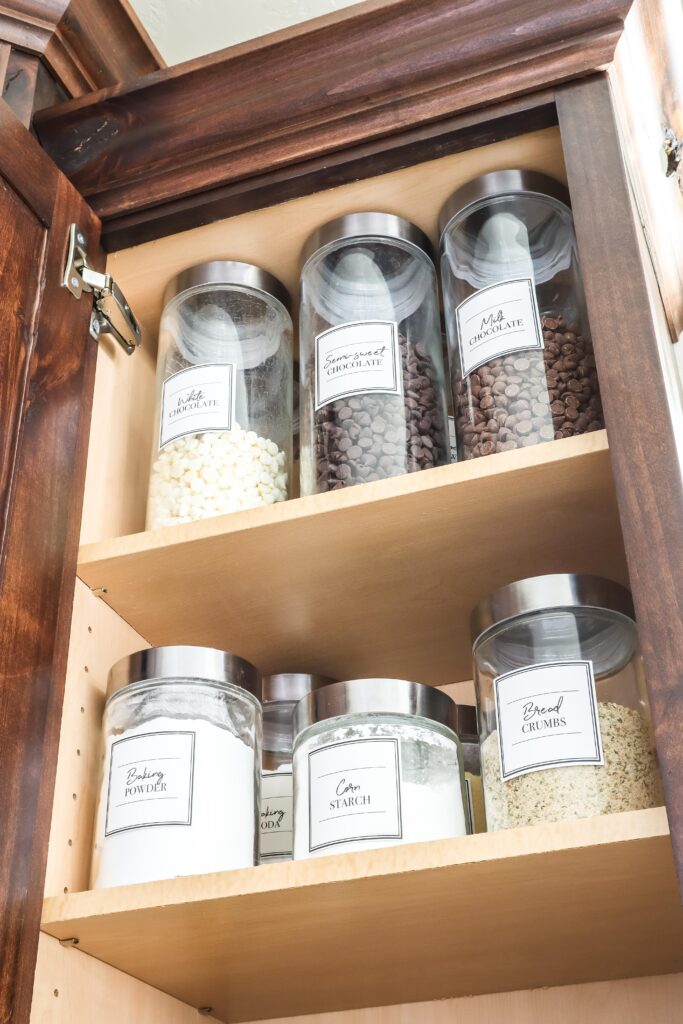 Free Printable Labels
There are a lot of free printable labels on the internet that you can download. Those free printables are super nice when you're labeling because you can print them out on any type of paper you want.
You can print out the label on colored paper or paper with a fun design. Personally, I think it's a good idea to print them on nice, thick card stock.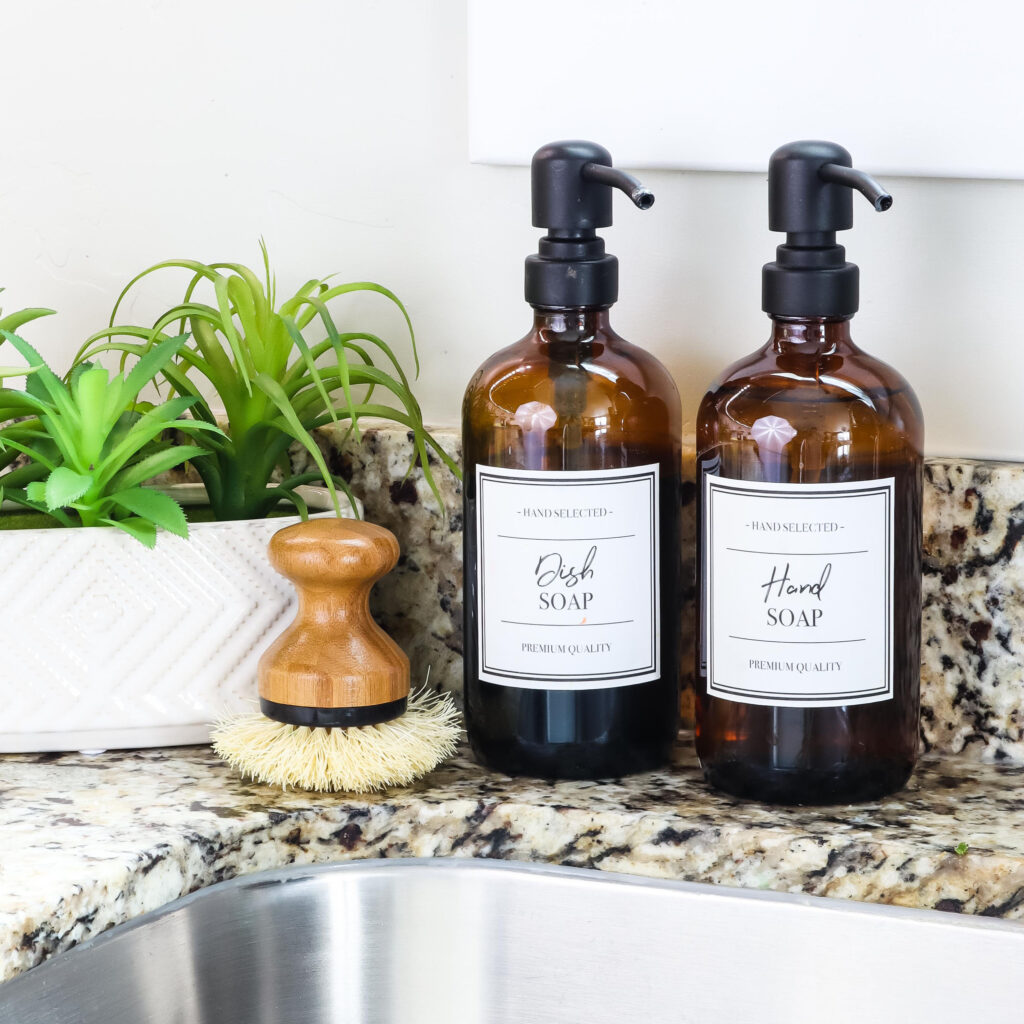 Just search for "free printable organizing labels" and you'll definitely find a lot of options for free printables. This also helps if you don't totally trust your eye for design, because someone else has made the labels for you!
The one downside is that they are pre-written, which can be a good thing, or it can be a bad thing if they don't have a free printable label that you really need.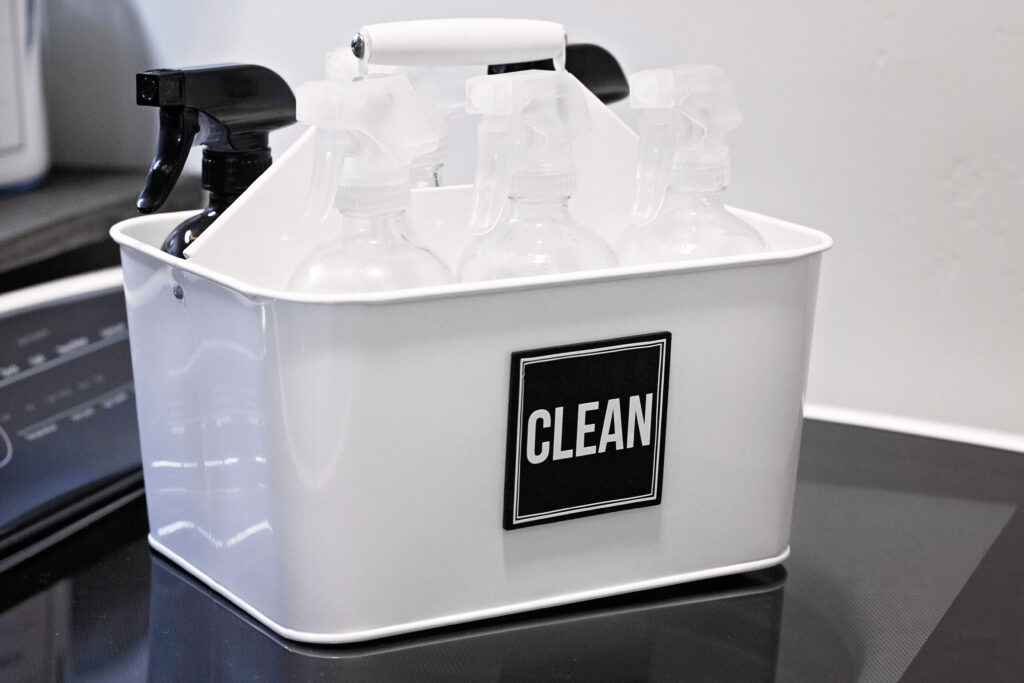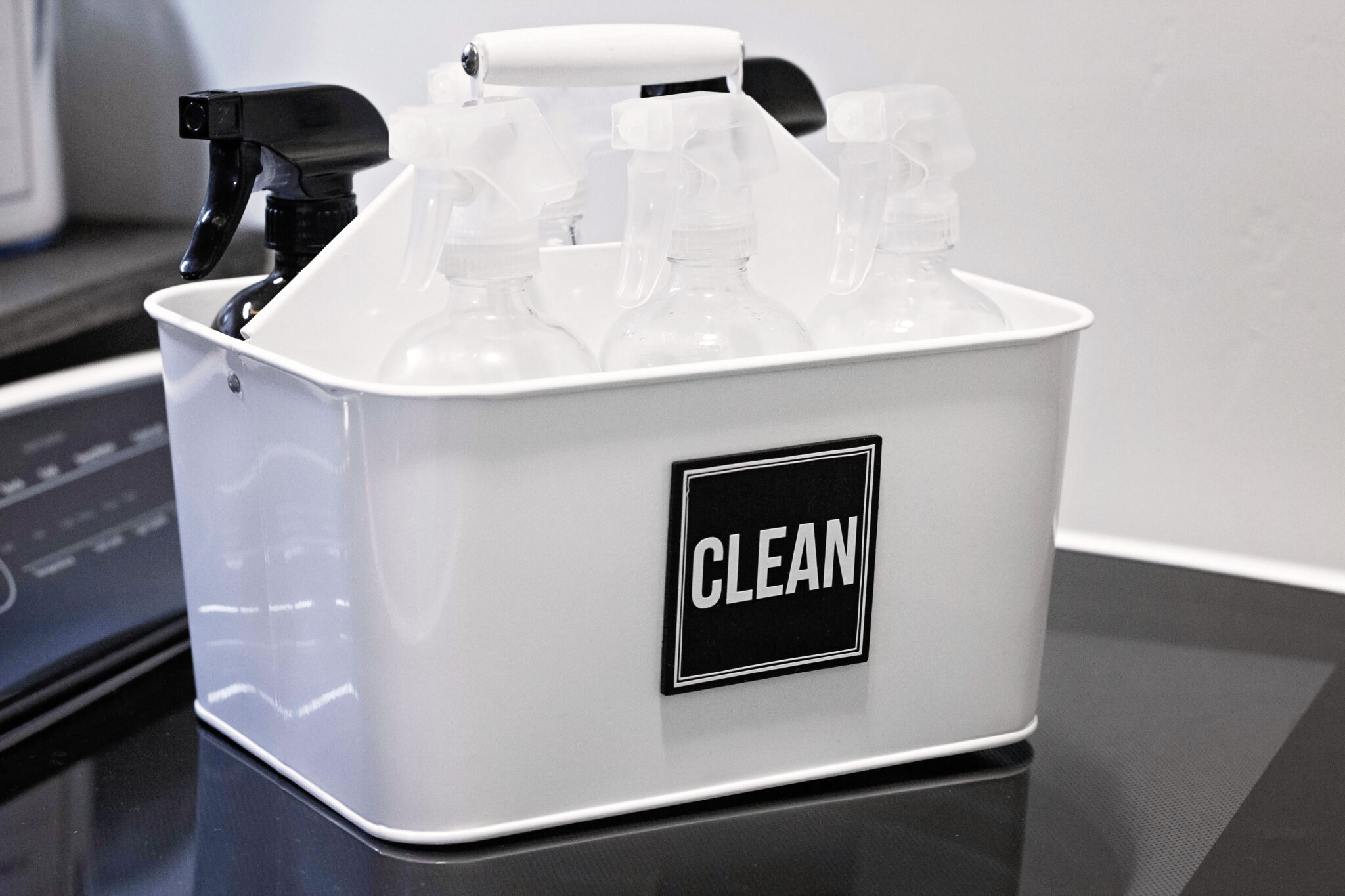 Once your labels are printed, just cut them to the right size and they should slip inside any label holder on a bin, or you can tape them to your bins. If you're able, printing the labels on a sticker sheet works well because the labels stick to your bins or storage boxes without extra tape or supplies.
Sign up for my weekly newsletter and get some free printable labels here:
Design Your Own Labels
If you don't like any of the free printable labels you can find online, you can also design and create your own organization labels. Creating labels isn't that hard!
You can find a lot of fun fonts to use with your labels on the internet too! Simply download the pretty font you like and then open up the file in Microsoft Word or whatever program you use to design your labels. My favorite program to use is Canva!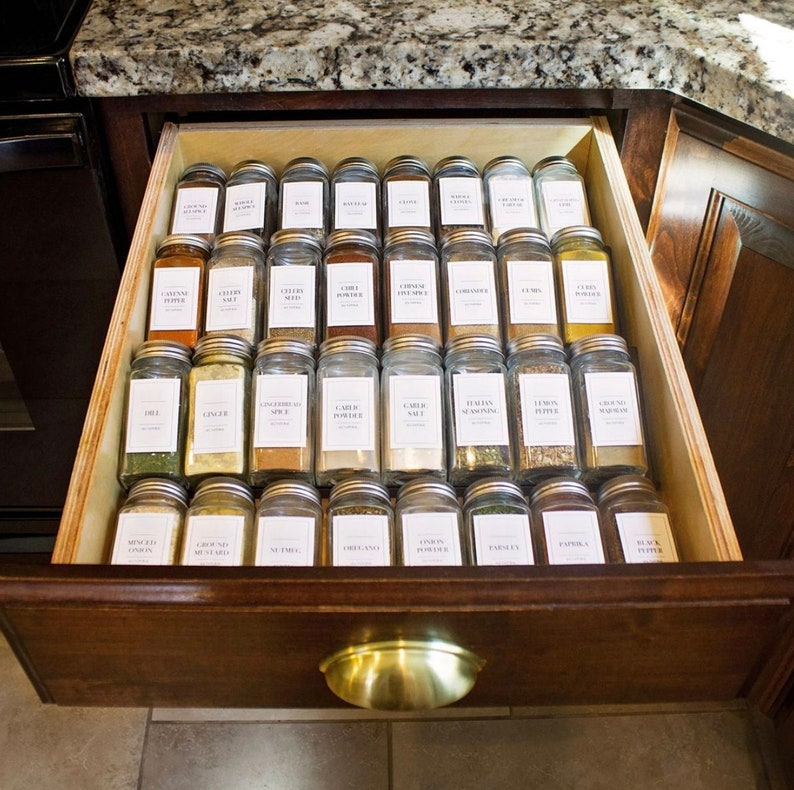 You can add a cute border or choose to use images instead of words if you're making labels for your kid's room. You can make larger printed labels for larger bins, or adjust the size and style however you want.
If you like to create, making labels yourself can be a really fun project!
If you don't have the time or the skills to create your own labels, you can also purcahse pre-made labels that you can edit and print yourself from your own home computer!
SHOP THESE PRINTABLE LABELS

Use a Label Maker
Another simple way to create your own labels for organizing is by using a label maker. A label maker will give you the opportunity to create neat and tidy-looking labels for all of your needs. You can find a label maker at any office supply store or online.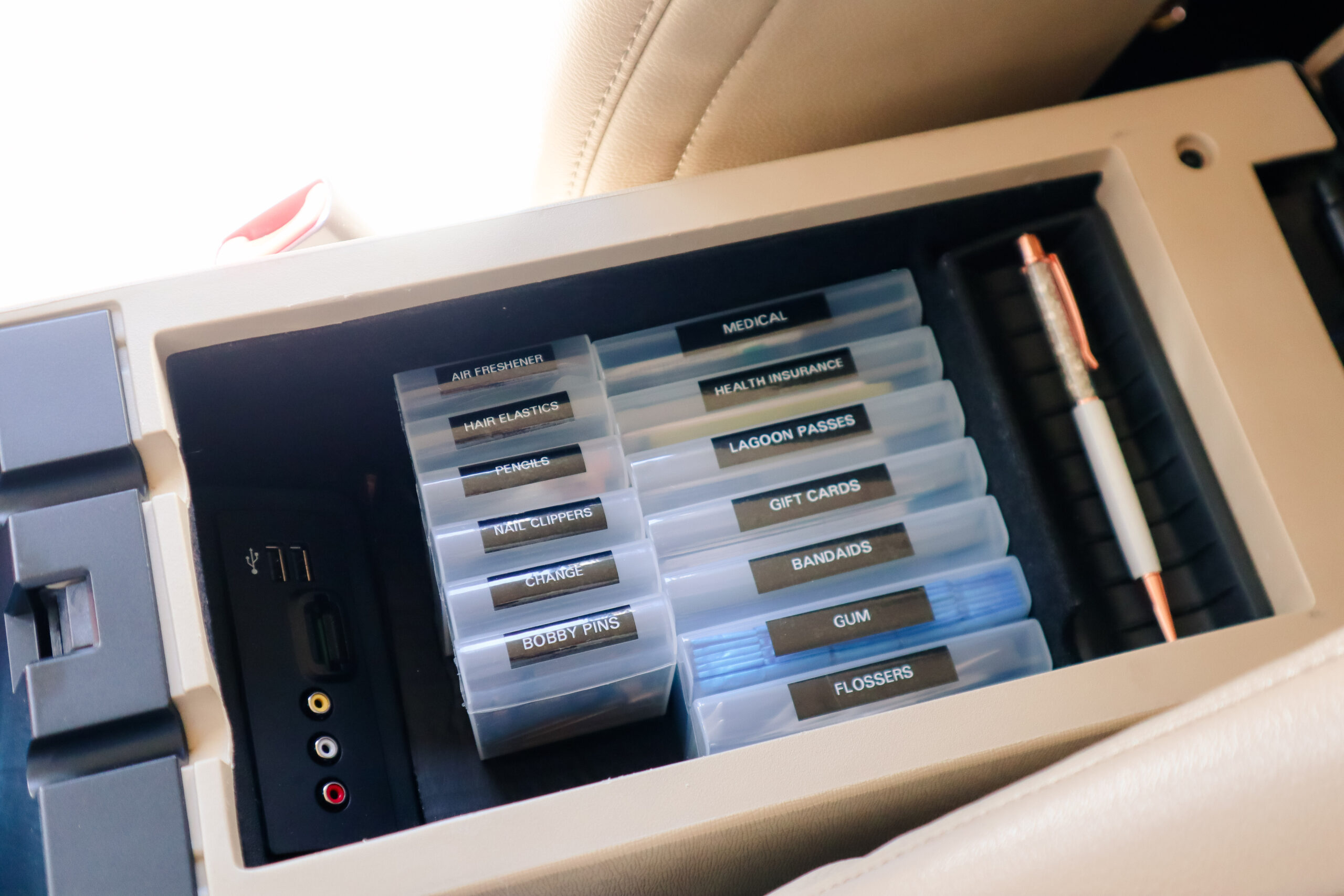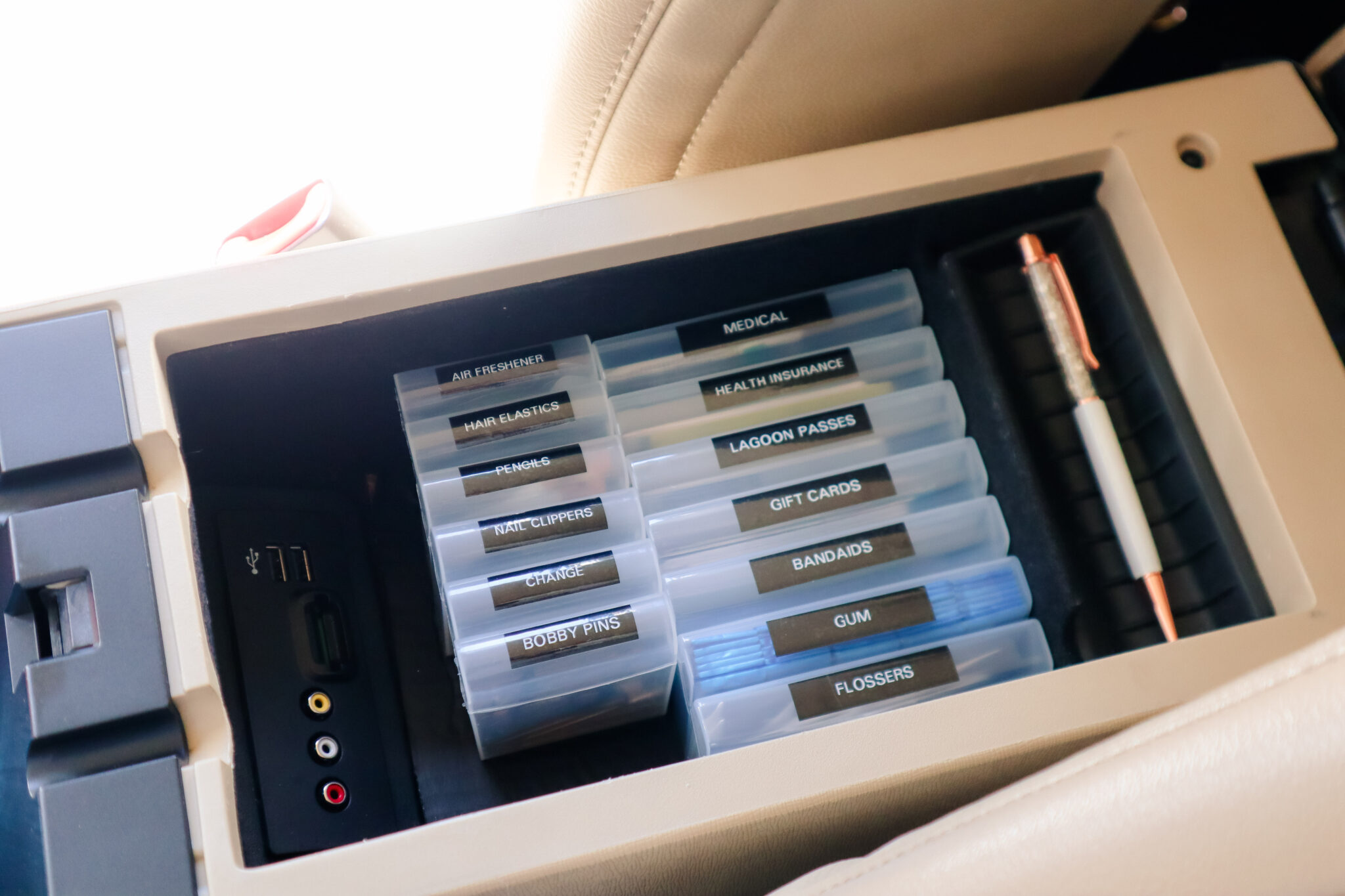 Some people prefer the look of a label maker over hand-written or printed labels. It is much faster than printing out each individual label, but it depends on if you want to spend the extra money on a label maker or not.
I much prefer a label maker to my own handwriting and it makes all the difference in the world.

Hand-write Labels
Another cute way to make decorative labels for your home is to hand-write your labels. With this method, you don't have to print anything and you can use different types of labels, which can be really unique.
For example, you can use chalkboard labels! Chalkboard labels are really cool because you can just use a chalk pen to write on them and then if you spell something wrong or end up using that label for something else, you can just erase the sign and rewrite the new word.
I think labels like this are great for the pantry. Your pantry labels might change often as you might replace what you have in your jars and plastic containers, or even what you have on your pantry shelves.
So if you get a reusable label where you can easily change the word or style, you can easily remake the pantry labels whenever you want!
You can also get blank labels that are just paper, and in that case, you'd simply write the word with a Sharpie or marker.

Label using a Vinyl-Cutting Machine
Labeling your home this way is a bit more time intensive but it also has a lot more style! You can choose whatever fonts and colors you want and you can really customize it to fit the style of your home.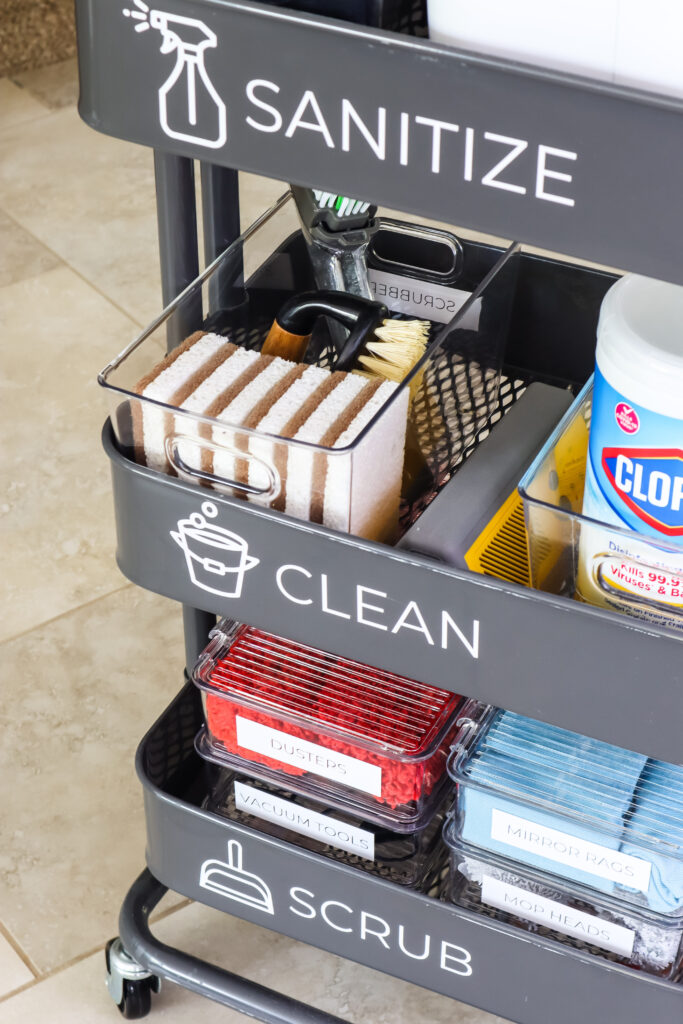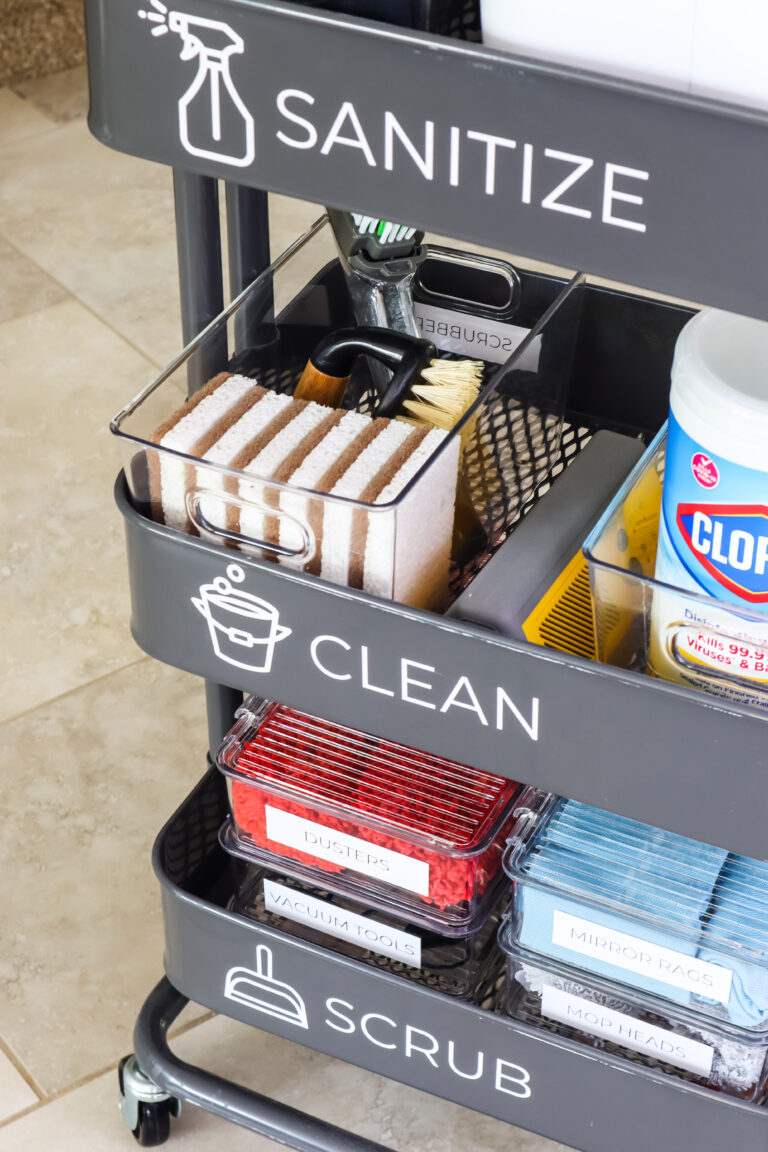 Use Labels for Organizing!
I hope this helped you realize why using labels for organizing is so important. Using labels to organize your home will help your boxes, jars, bins, pantry shelves, linen closet – you name it – stay nice and organized.
Whether you print your own free printable labels, buy blank labels, create cute decorative labels, or get reusable pantry labels, I hope these tips and ideas for using labels for organizing were able to help. Whether you make those labels today or it's an organizing project you try down the road, I know labels will help as you organize your house.
Look at different label options and find something in your style that will help make your home even more beautiful and organized. Happy organizing!