Artistic Ways to Store and Display a Jewelry Collection
For those with a jewelry collection, finding the right way to store and display it can be quite a challenge. Whether you're looking for something that adds beauty to your decor while saving space or wants ideas to make your pieces more accessible, many creative solutions are available.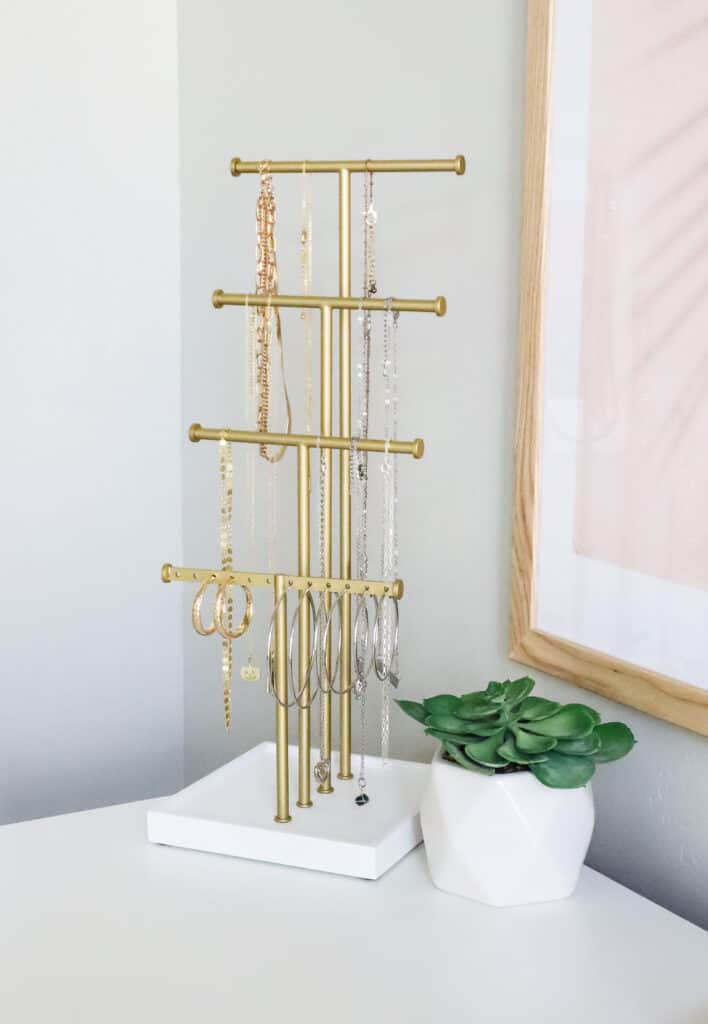 From traditional armoires customized using repurposed materials to modern wall displays – this blog post will provide plenty of inspiring artistic ways to organize and showcase your treasured jewelry collection. 
Read on for ideas that will leave all of your friends green with envy!
Create a Ring Dish
Creating a ring dish is a great way to show off a few of your favorite rings. Whether you're using items from around the house, such as an old plate or bowl, or picking up something special for this project – like crystal dishes – these make excellent ring holders and can be set on any dresser or tabletop.
The best part about this project is that it can be customized to match your home decor. From vibrant colors to elegant textures, you can use paint, fabric, or even glass beads to give your dish a unique flair. If you engraved amethyst rings, you could make a matching amethyst dish. The possibilities are endless!
Hang Up Earrings with Command Strips
If you have a ton of earrings but nowhere to hang them up, command strips are the answer! This simple yet innovative product is designed to hold lightweight items on any wall and has an excellent adhesive that won't damage your walls or remove paint. All you need to do is attach the command strips in a pattern you like and then hang up your earrings.
The great thing about Command strips is that they come in different sizes and colors, so you can customize your display to fit your style. If you prefer a more modern look, try using black strips with silver earrings for a chic, minimalistic feel.
Repurpose an Old Table or Armoire
If you have an old armoire or table sitting around, take your time to discard it. Instead, take this opportunity to get creative and repurpose it into a jewelry storage space! This is the perfect way to save space while adding a unique piece of furniture to your home decor.
To get started on this project, clean the piece up and paint it in a color you like. If you're feeling extra creative, add stencils or fabric to the drawers for a custom touch. Once you've achieved the look you want, use the inside of the armoire to store all your jewelry pieces and place them wherever you'd like!
Use a Traditional Jewelry Box
A traditional jewelry box is a way to go if you're looking for something more classic. These come in all shapes and sizes, so it's easy to find one that fits your needs. You can customize them further by placing velvet lining or colorful decals inside. Try personalizing your jewelry box with a favorite quote or design for an extra special touch.
You can also use a small case like a travel jewelry box for delicate pieces. These are perfect for keeping your jewelry safe and organized while on the go.
Make a Wall Display
Wall displays are one of the best ways to show off your most prized pieces. You only need a few wooden boards, mounting panels, and tiny hooks to hang your jewelry. There are many creative ways to arrange this display, from hanging multiple necklaces on one board to creating a unique shape with the boards themselves.
Wall displays are also great for showcasing earrings, particularly studs. Drill small holes into the wooden board and insert the posts of each earring into the holes.
Jewelry storage doesn't have to be boring! You can show off your collection uniquely and artistically with these inspiring ideas. Whether creating a ring dish, repurposing an old table, or making a wall display – there are countless ways to store and showcase your jewelry. So get creative and make your jewelry storage truly one of a kind!