How to Organize Dishes in Your Home: Tips to Keep Them Tidy and Organized
If you're like most people, you have a lot of dishes. You probably have dishes that you use all the time and dishes that you only use once in a while. It can be hard to keep these items organized, but it's important to do so if you want to maintain a tidy home. In this blog post, we will discuss some tips for organizing your dishes. By following these tips, you'll be able to find what you need when you need it!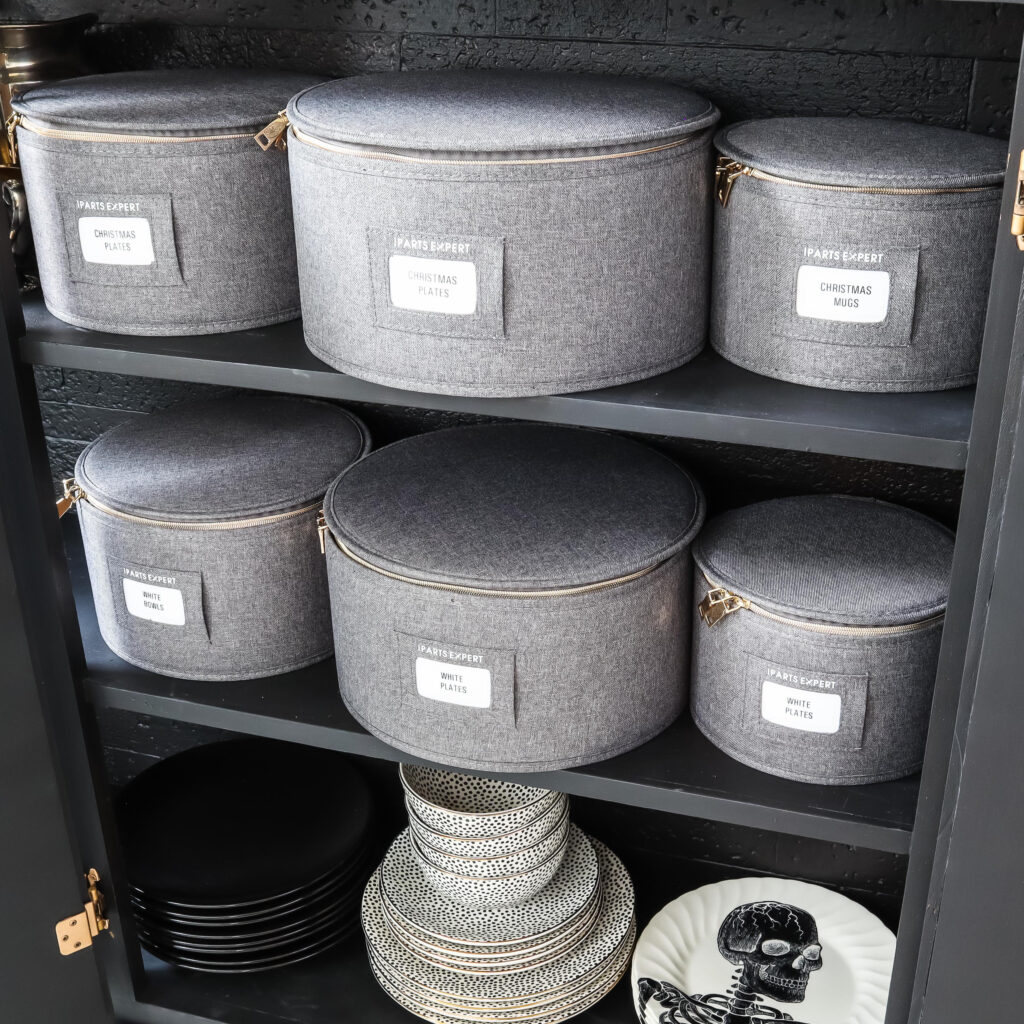 Determine How Often You Use Each Item
The first step in organizing your dishes is to determine how often you use each item. This will help you decide where to store the items so that they are easily accessible. For example, if you use a particular dish every day, you'll want to keep it in a place that is easy to reach.
On the other hand, if you only use certain dishes during special occasions or when you are entertaining, it's safe to say that these dishes can be stored in your upper cabinets or somewhere not as easily accessible.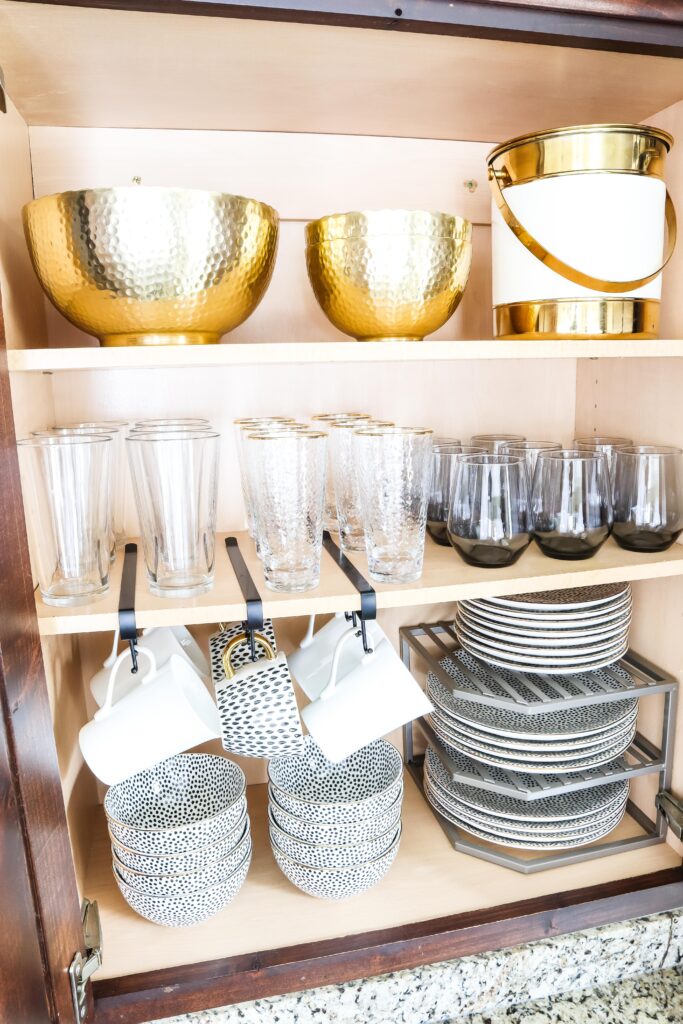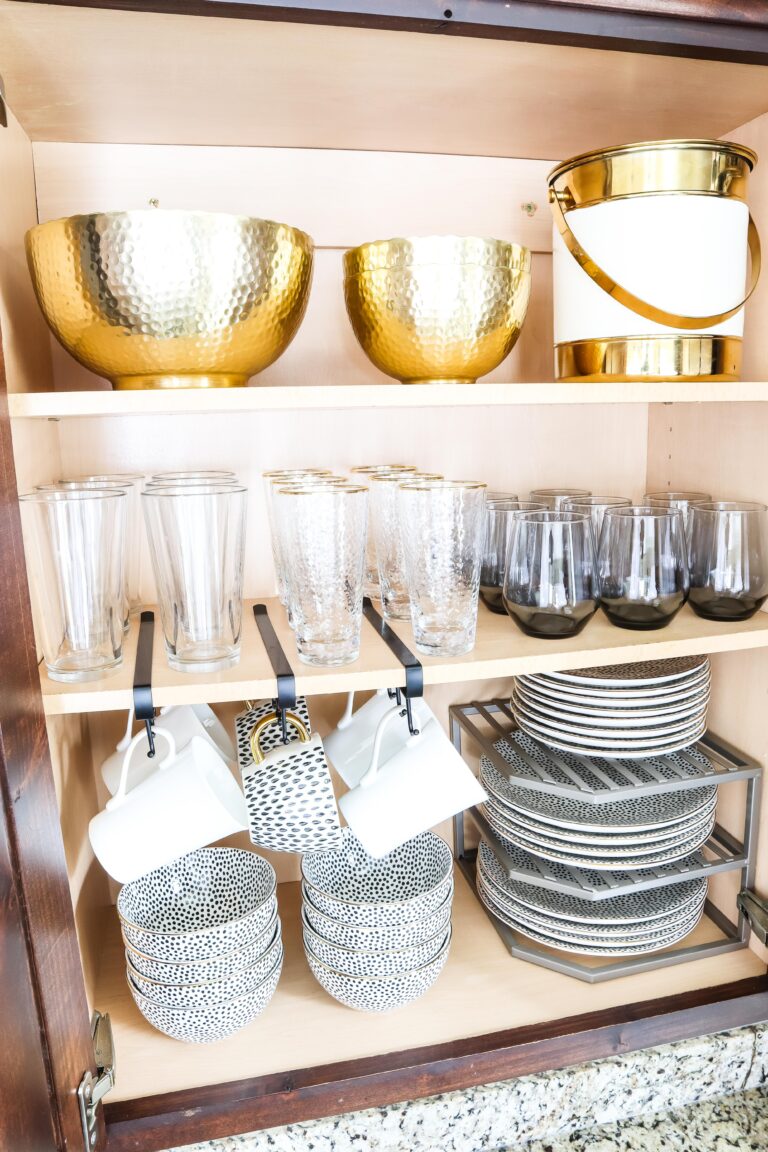 Everyday dishes should also be stored near the dishwasher if you have one. This will make unloading and reloading the dishwasher a breeze.
Declutter Unused Dishes You Don't Use
You also need to determine how many dishes you have versus how much space you have in your kitchen cabinets. If your cupboards are overflowing, be fiercely vigilant when deciding what items to keep. If you want tidy-looking kitchen cabinets, it's absolutely essential to make sure your cabinets aren't overstuffed with dishes.
Determine which dishes you actually use and get rid of the rest. If you have dishes that are only used for special occasions, such as Christmas dishes, store them in a different location, such as the attic. This will free up valuable space in your kitchen cabinets.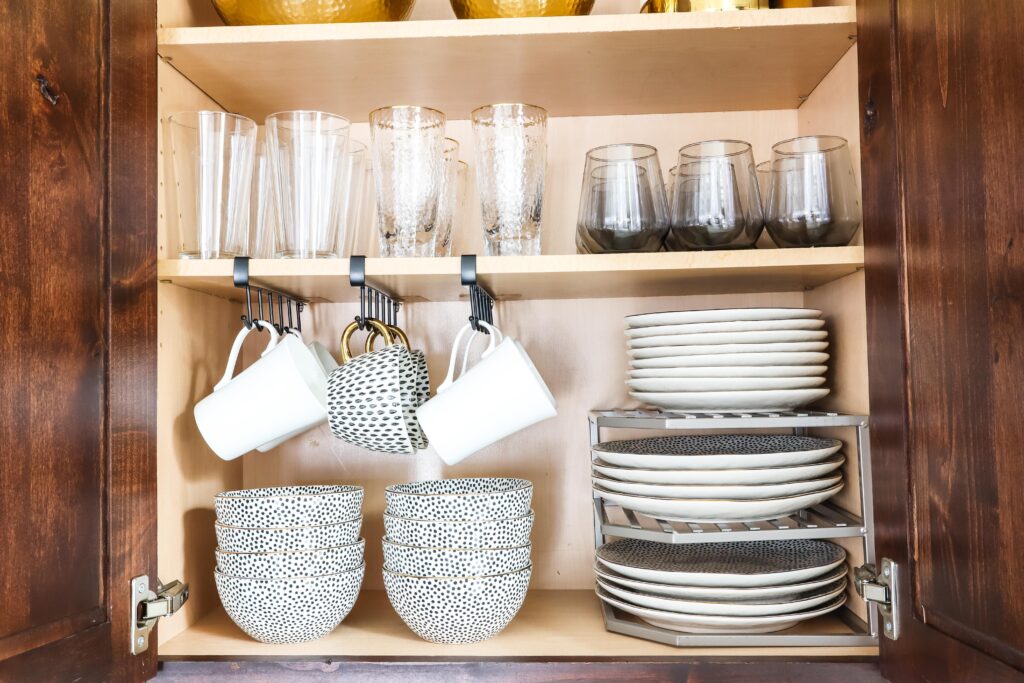 Categorize your Dishes to Help You Organize
Once you have determined which dishes and serving ware to keep, it's time to start categorizing them. Begin by grouping all of your dishes together. Then, do the same with your bowls, cups, and silverware.
If you have a lot of baking dishes and casserole dishes, consider storing them on lower shelves in your pantry. These can sometimes be heavy and this will free up even more space in your kitchen cabinets.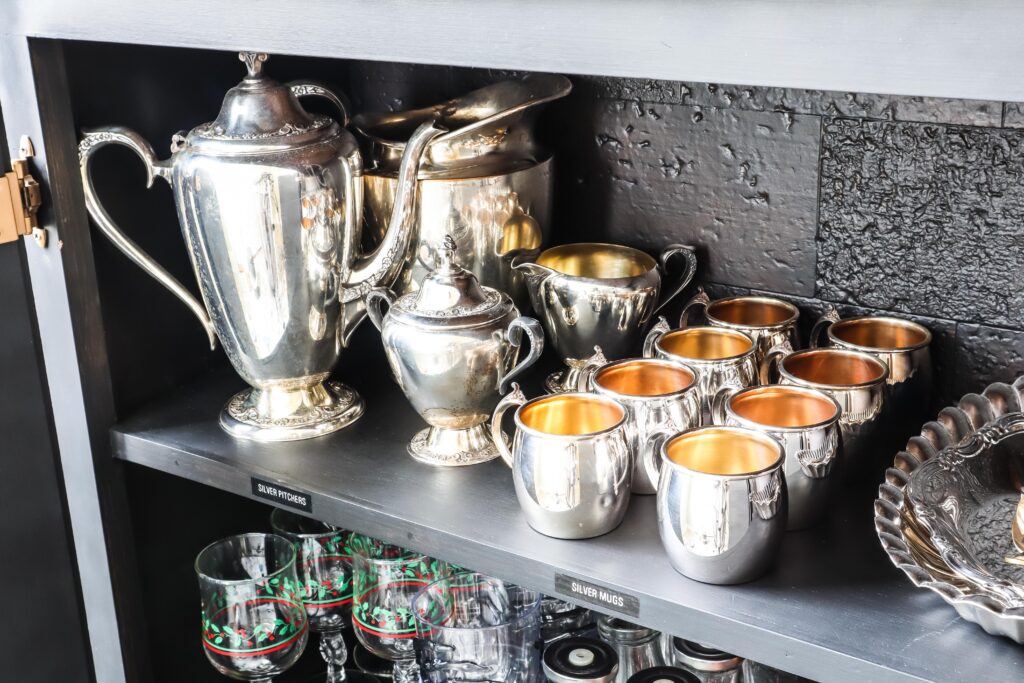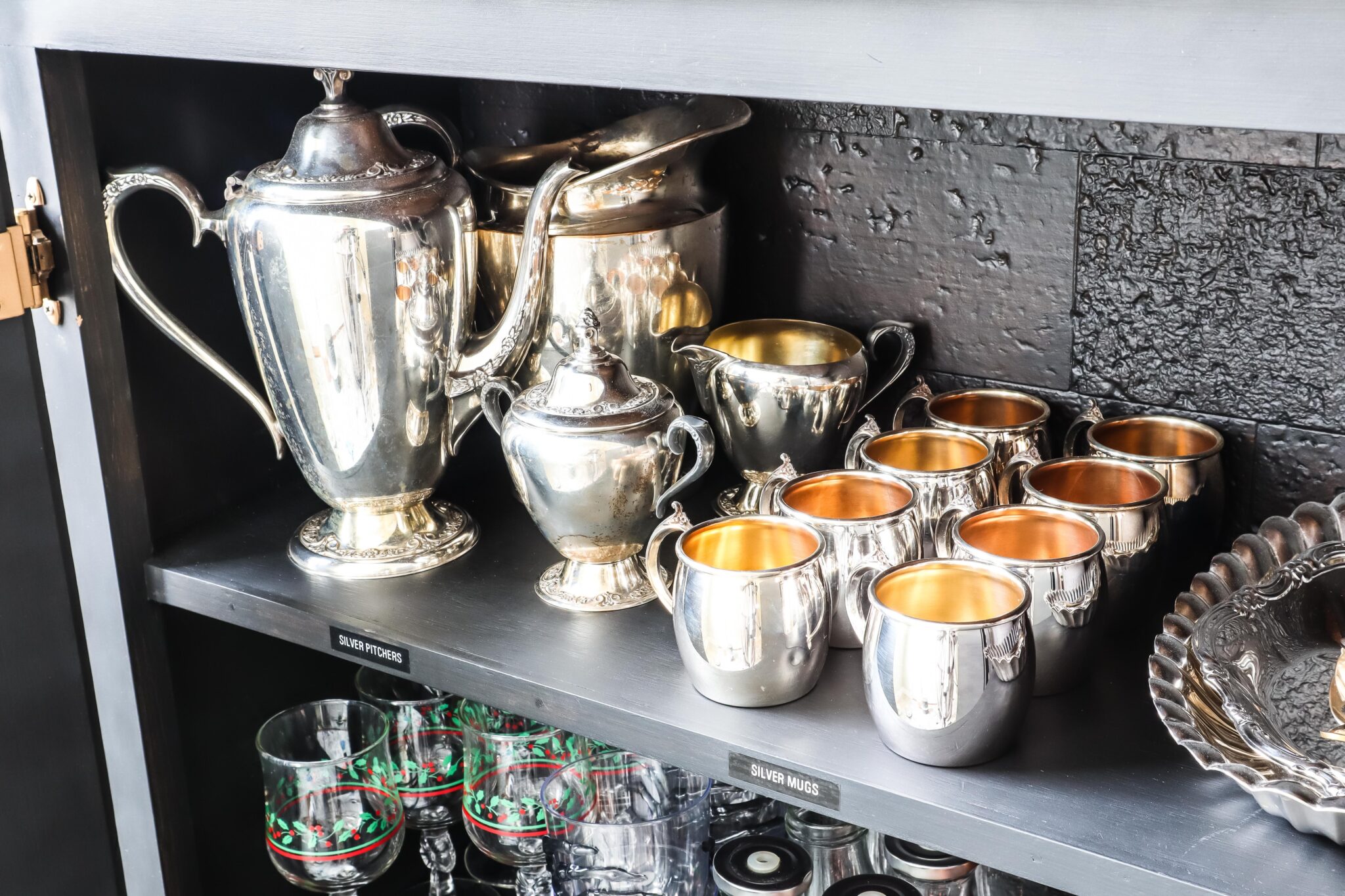 Determine Where You'll Store Your Dishes
It's important to designate a space in your home for dish storage. Kitchen cabinet space is super valuable so consider having some of your dish storage somewhere else in your home.
A few months ago, I found this cabinet at the thrift store and I fell in love. I wasn't sure what I was going to do with it, but I could see some potential! So I brought it home and painted it with Black Milk paint, added some gold handles, and decided that this was the place where I was going to store my dishes.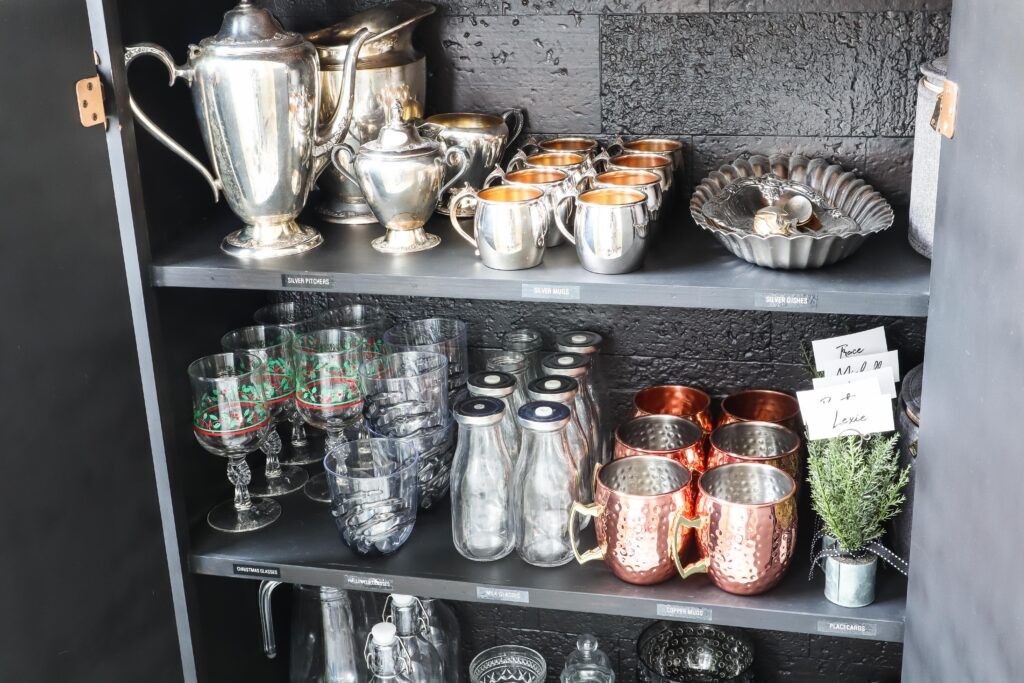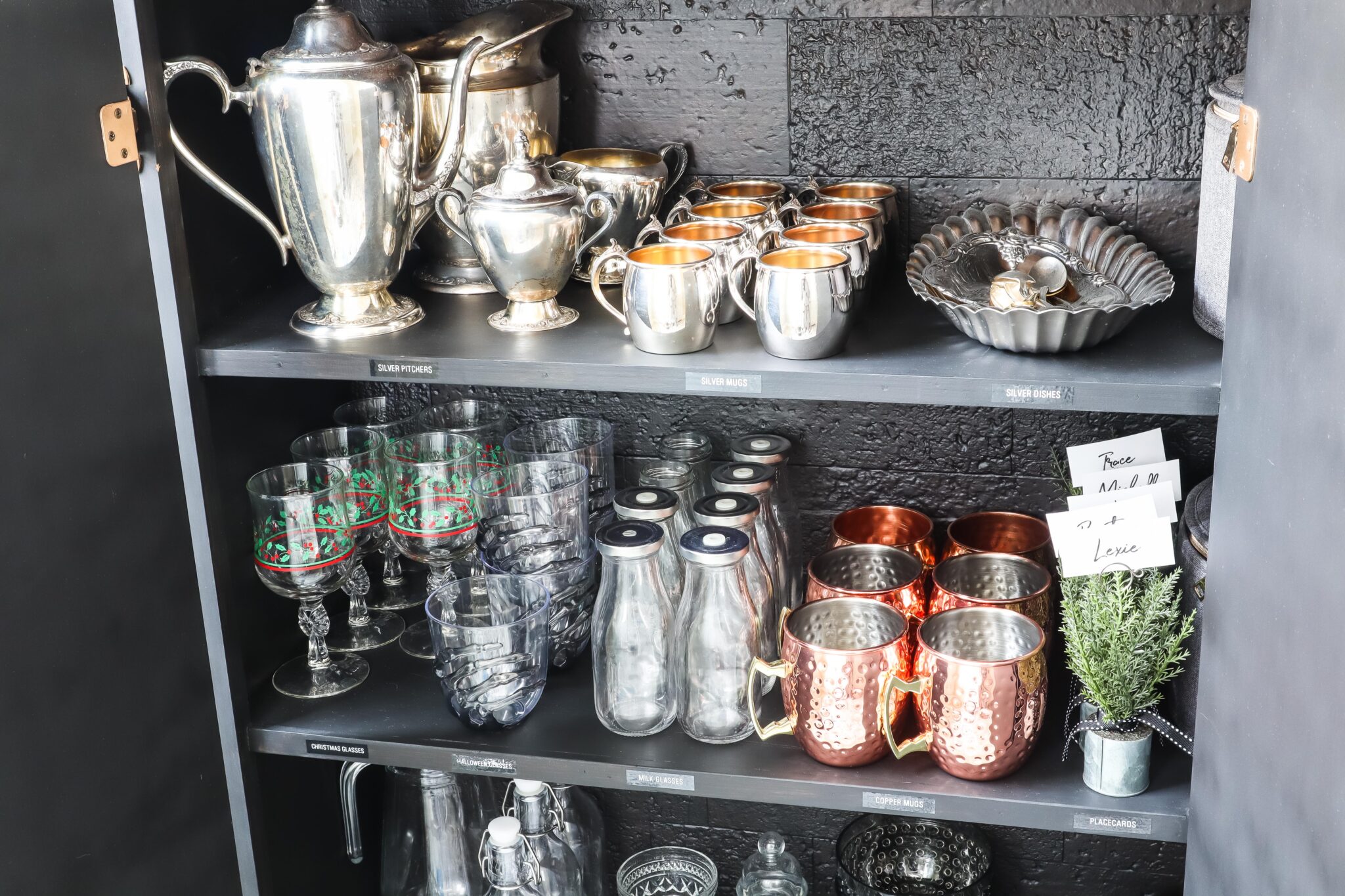 It has been the absolute perfect space for me to store the excess dishes that I typically only use if we are entertaining or my holiday dishes. I have the cabinet in my entryway, which seems like an odd space to have it, but it has been the perfect addition to my entryway and storing dishes there has allowed more space for my everyday dishes in my upper cabinets in the kitchen.

Create Designated Spaces for Each Type of Dish
Often times valuable space can go unused in our kitchen cabinets. But if you can use that space efficiently, it will make a world of difference! I like to create designated spaces for each type of dish that I own. This way, I know exactly where to find what I'm looking for and I'm not pulling out five different plates before finding the right one.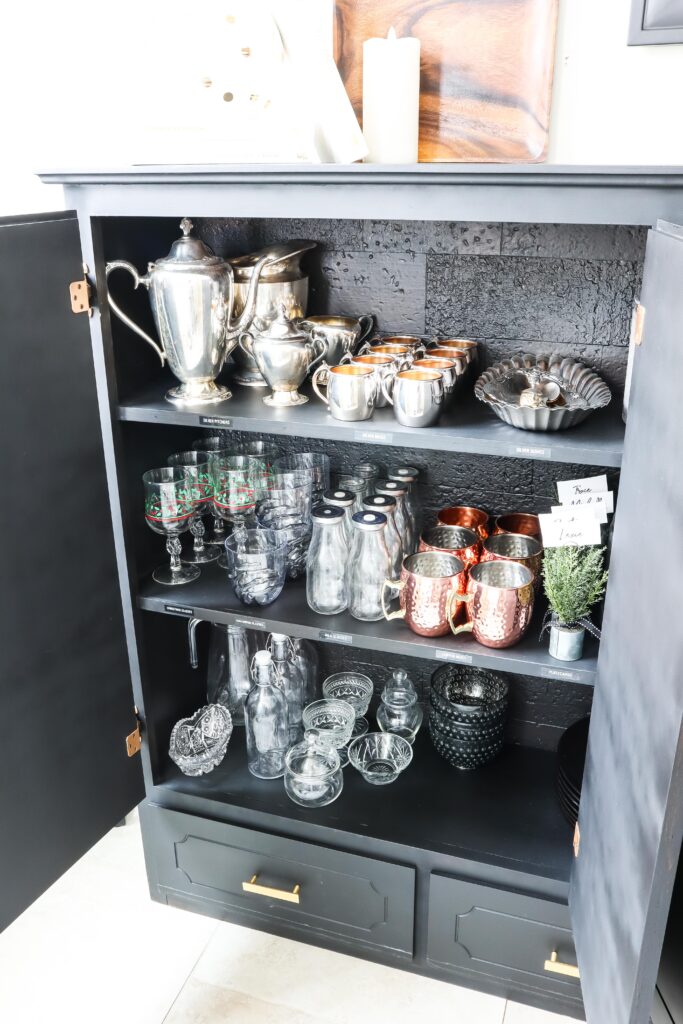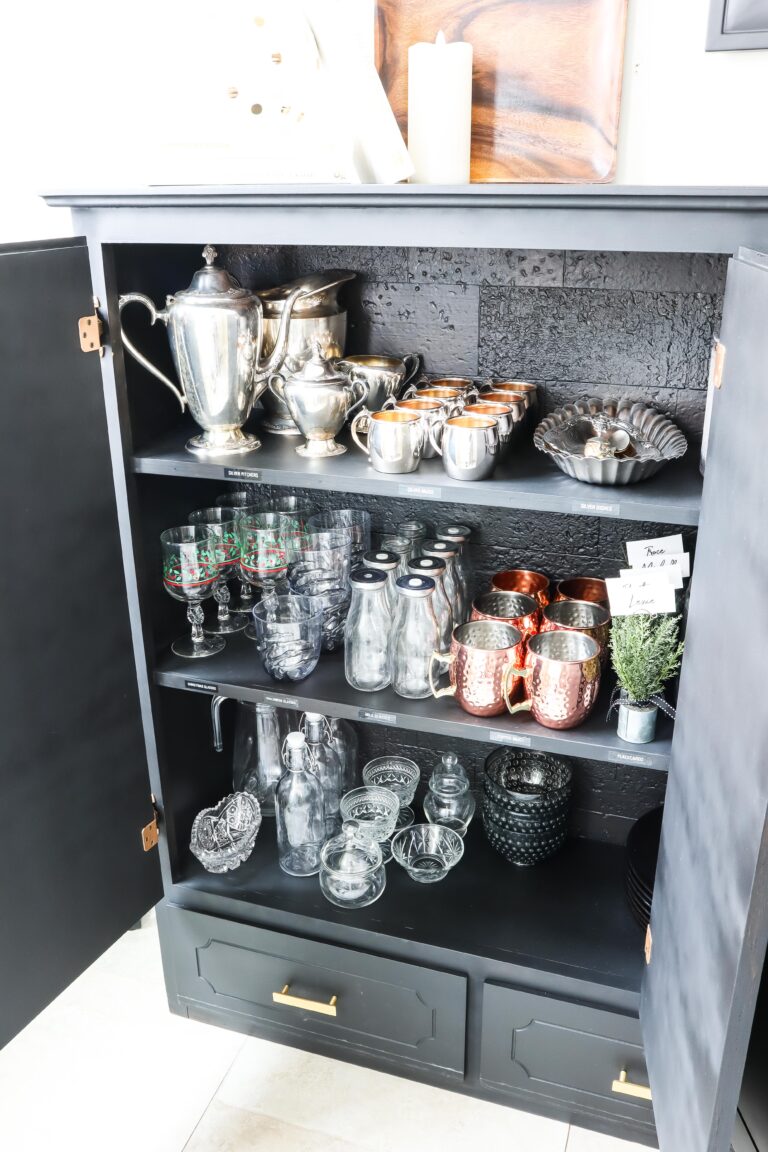 For example, I have a particular drawer dedicated to spice jars and a dedicated cabinet space just for my serving pieces.
The Best Products to Help you Make the Best Use of Your Kitchen Cabinet
In order to make the most of your kitchen cabinet space, it is important to have the right products. Here are some of my favorite things that have helped me keep my dishes tidy and organized:
Use China Storage Sets to Keep Everything Safe and Orderly
My absolute favorite product to organize dishes is a set of China Storage Containers. They are super sturdy, keep dishes clean and they even come with felt dividers to put between the plates to protect them.

Use Hooks to Hang Mugs
Often times valuable space can go unused in our kitchen cabinets. But if you can use organizing products that help you utilize unused space better, then you can store dishes in your cupboard and they will stay organized while still having ample dishes available.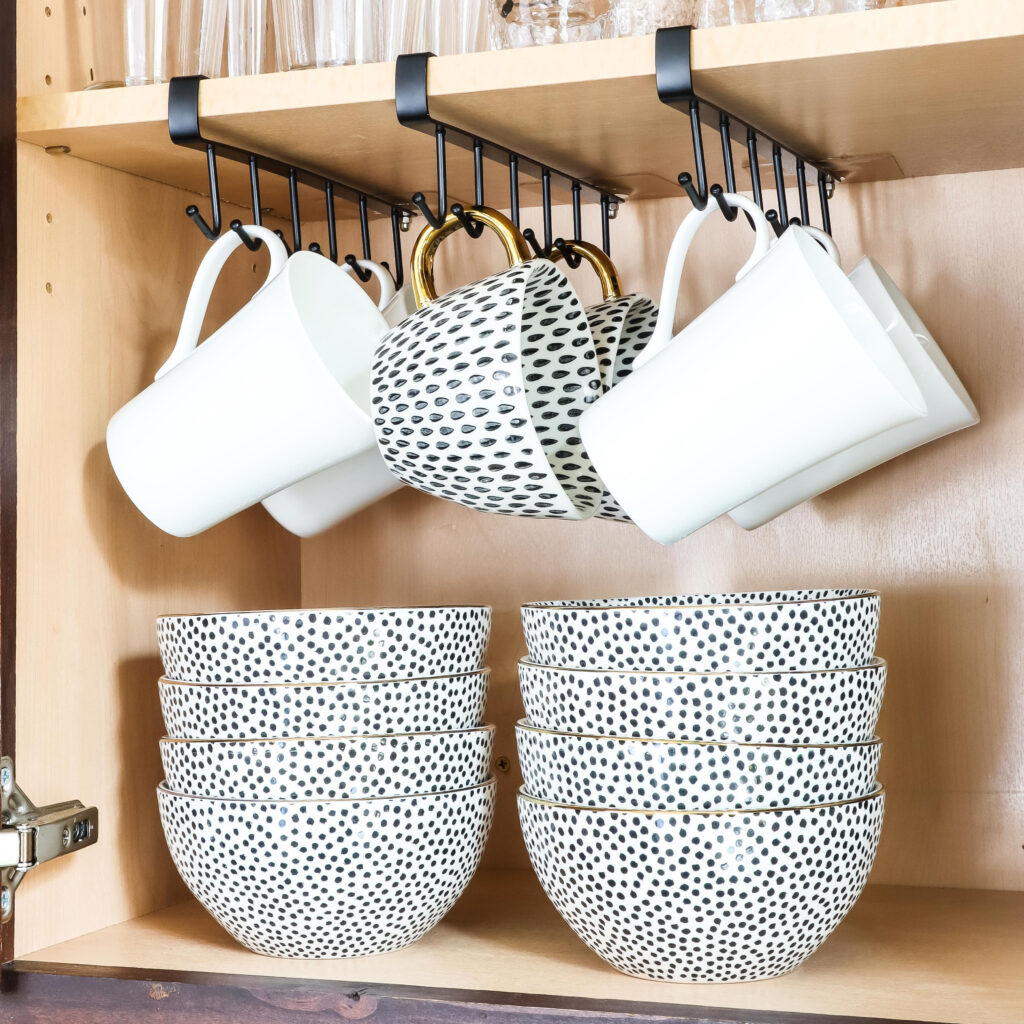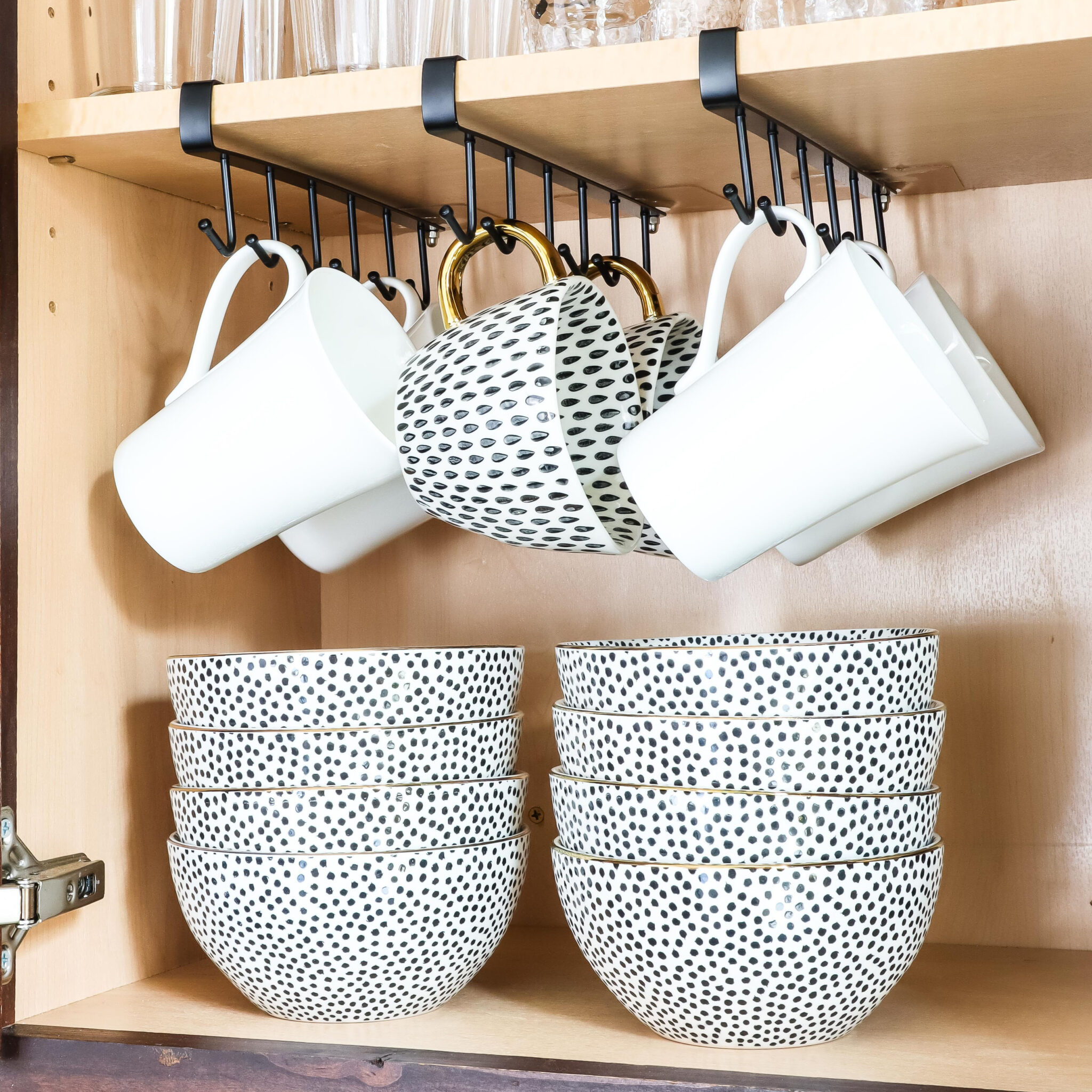 Under-shelf mug hooks have been an absolute game-changer for storing my mugs. It allows me to keep everything constantly looking tidy as well as take advantage of the space above the other dishes that otherwise would have gone to waste.

Consider using Turntables
If you don't have a lot of cabinet space to work with, then utilizing turntables can also be a great way to organize your dishes. This is especially helpful if you have deep cabinet space that can make certain dishes difficult to access.
If you have a corner cabinet, these are the BEST solution and they allow you quick access to your dishes that would have otherwise been difficult to reach.
Use Drawer Dividers to Organize Utensils
A great way to use your cabinet space more efficiently is by using drawer dividers. This is a great way to keep all of your utensils organized in one place.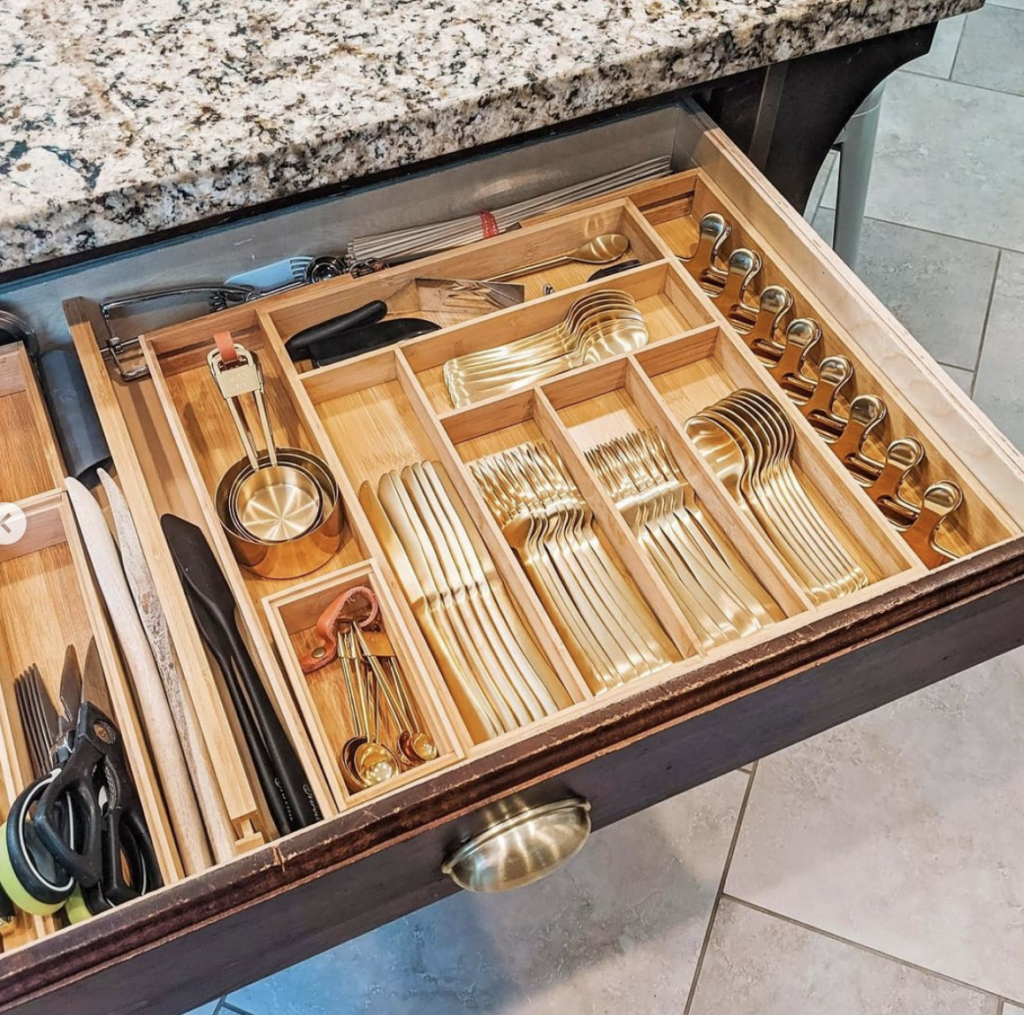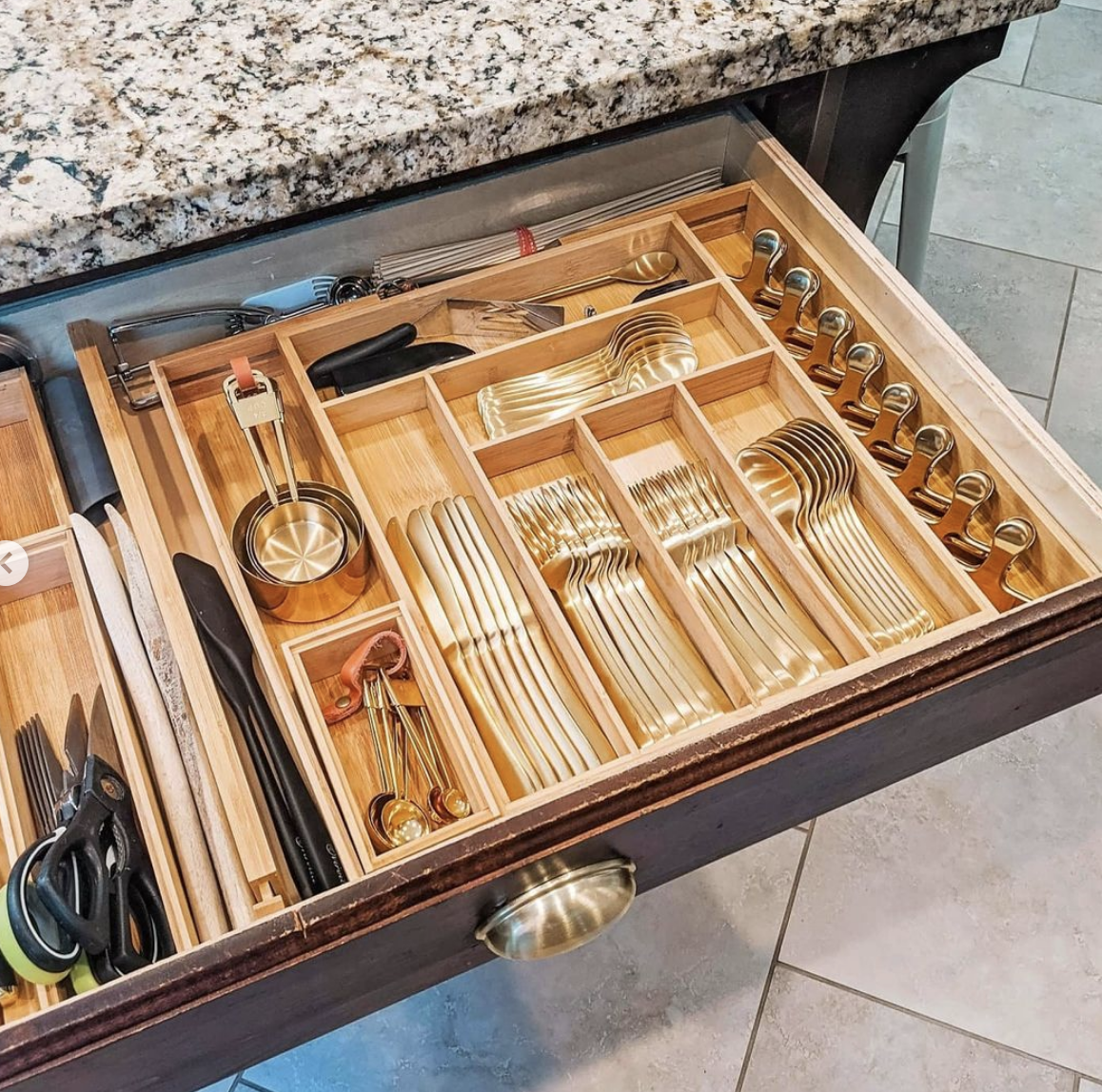 You can find these at most home stores and they come in a variety of sizes to fit any drawer. My cabinet drawers are natural wood (not painted) so I prefer to go with the bamboo drawer dividers to create a cohesive look.

Shelf Risers Are Perfect For Different Sized Plates
If you have a lot of plates of different sizes, shelf risers are the way to go! They come in all sorts of heights and widths to fit any cabinet. I like to use these for my larger dinner plates as well as my salad plates. This way I can see all of my options at once. Plus, helps you take advantage of the vertical space in your upper cabinets.
Label your Dish Storage Cabinets And Drawers
Whether you've determined to store your dishes in your upper cabinets, your attic, or a totally separate space in your home, be sure to label your dish storage bins! This will help you keep track of what goes where, and make it easier to find the dishes you need when you need them.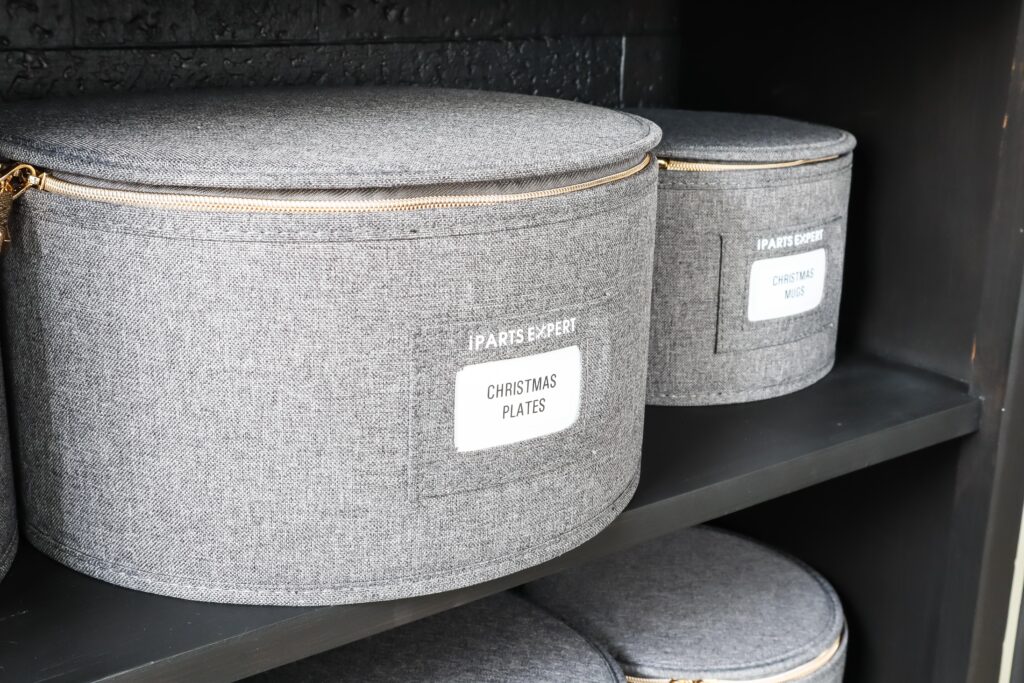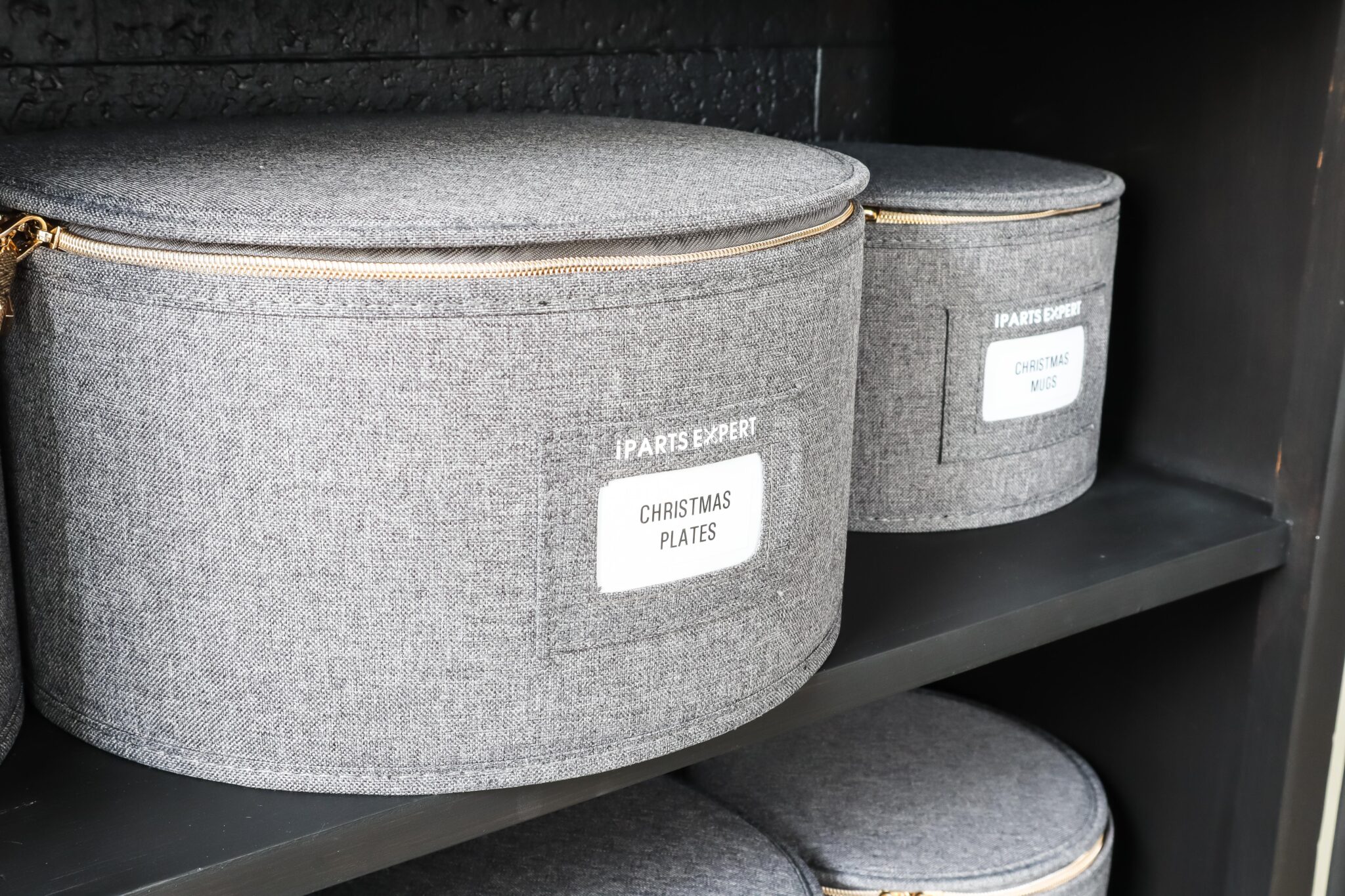 I love using a label maker to label my everyday dishes as well as my seasonal dishes. I even label my utensil drawers so that my kids know where the dishes go when my kids put the dishes away!