9 Ways to Make Your House Feel Like Home
Having a house to come home to is surely a blessing, and not everyone has that. But creating a home is an entirely different matter. They aren't the same thing! Home is a place that you want to spend most of your time. A place where you feel most comfortable. A place where you can be yourself. Creating a place for your family that feels like home has to be intentional and it takes a bit of effort. Read through so see some additional ways that you might find helpful to make your house feel like home!
Don't forget to scroll down and sign up to gain access to my FREE Resource Library where you'll have access to more than 50 pages of free printables!
I want my kids to love being at home! My daughter was filling out a paper about herself at school and it asked her where her favorite place to be was. Guess what she said?! HOME! I just about exploded with pride! I asked a bunch of women that I know and love what they do to make their houses feel like home and I got a great list!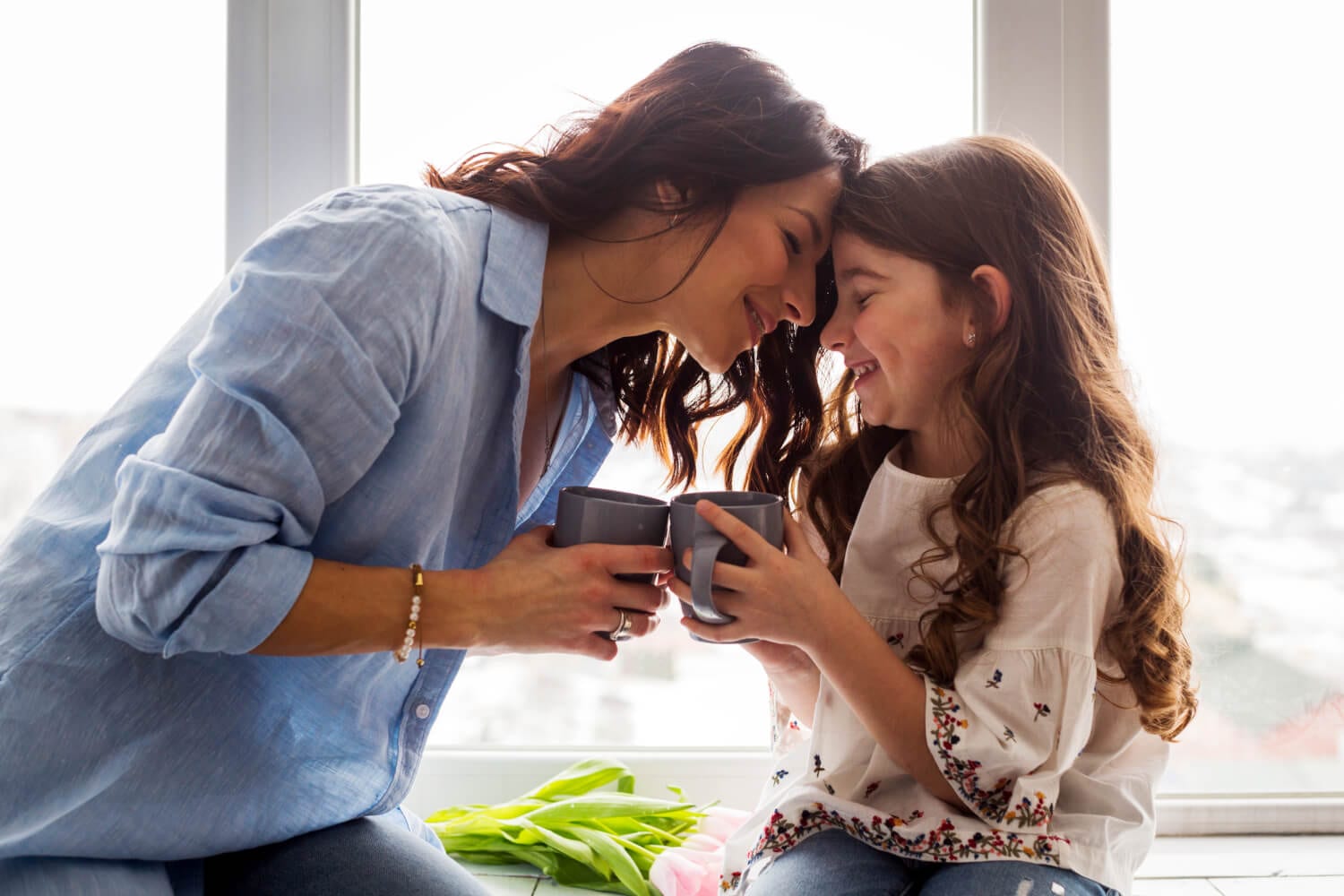 Make it Cozy
Creating a place where loved ones can lounge around and relax after a long day of work or school is SO important! Feeling at home somewhere means that you can find a place to unwind from a long day.
One way that you can make your home feel cozier is through textures. Having a comfortable couch to watch Netflix on can be a wonderful thing! In our home, we have an abundance of extra soft blankets that my kids use daily. And sometimes making a room feel cozy can be done visually as well! Having soft fur or even Velvet throw pillows on the couch can do wonders for making your home look and feel cozy.
Smell
One of the very first things that someone notices about your house when they walk in is how it smells. Does it smell like your dog? Or last night's dinner? Or does it smell just plain stale?
Making your home smell nice is one of the best ways to create an inviting atmosphere where your family wants to be. There are about a million different ways to make your home smell nice but some of them include, baking cookies, burning a scented candle, airing out the house if it stinks, or even doing laundry!
Artwork
The things that we choose to display on our walls can make a huge statement to our families about who we want them to be, what they believe or help them to appreciate beauty. Our family is Christian so in our home, we have many pictures of Jesus Christ. We also have uplifting quotes from religious leaders!
A couple of years ago my husband and I wanted to create a family motto. The motto that we decided on what "Family Above Everything". So my husband and I created 3'x 3′ wall art that displays our family motto!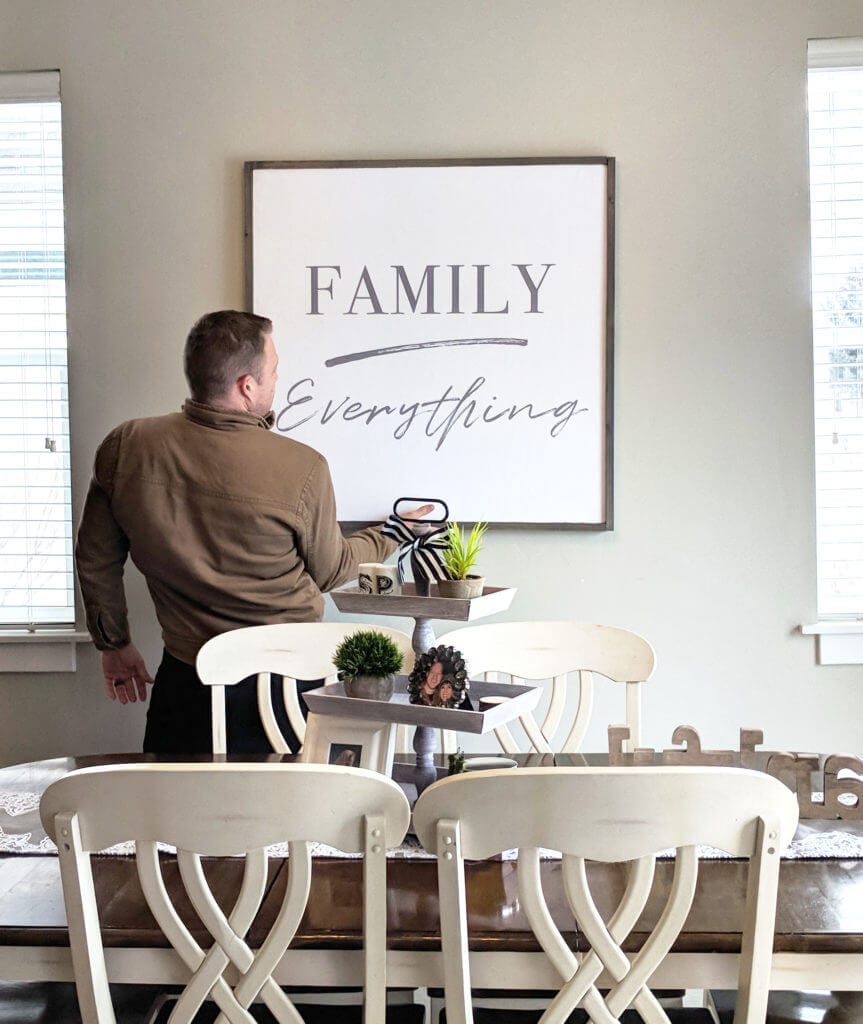 Cleanliness
I talk about this all of the time on my blog but there is a certain peace that comes with keeping a tidy home. There is an important distinction between clean and tidy versus sterile. If you are too uptight about your home, then people will NOT feel comfortable being there. This is something that I really have to work on. I love my home being clean and picked up but I have to work really hard to not nag my family all of the time.
I have an experience burned into my memory from when I was a teenager. A big group of my friends was over and we were having a great time! Then one of my friends put his feet up onto the coffee table. I froze. We were not allowed to put our feet up on the coffee table. What's a girl to do?!
I politely asked my friend to get his feet off the table. But from then on, it felt weird. I felt like he was no longer comfortable at my house because of that. That made an impression on me, that people are more important than things. I want people to respect my home but I also want to create a home where everyone feels welcome. I am still trying to find that balance.
Plants
There have been so many times when I have been decorating and I couldn't quite make a space look 'right'. As soon as I put a plant, everything just seems to 'jive' together! How does that work?! I have no idea. All I know is that when I have plants in my house, it makes my house look and feel much more cohesive and welcoming.
Candles
I'm not sure how candles can have such an impact on a space, but that small flickering flame can have such a huge impact! I purchased battery-powered candles that turn on at the same time every night for 5 hours and it makes our home feel so cozy! Especially in the Fall and Winter months. The candles that I bought have a moving 'flame' that makes them look just like the real deal.
Family Photos
There is something about having your own photo on a wall that just screams out, "you belong here!". Sometimes making our family feel loved is doing something as small as putting their picture in a frame. I have a sister in law who is fantastic about getting family pictures done yearly. Although I haven't been that consistent, I do think that seeing your family's photos on the wall can make a big impact in making them feel at home.
This is a wall in my home where I wanted to hang family photos. But instead of doing a perfect family portrait, I wanted to do a wall of photos of fun things that we have done together. Memories that we have made together! It's one of my very favorite walls in my home!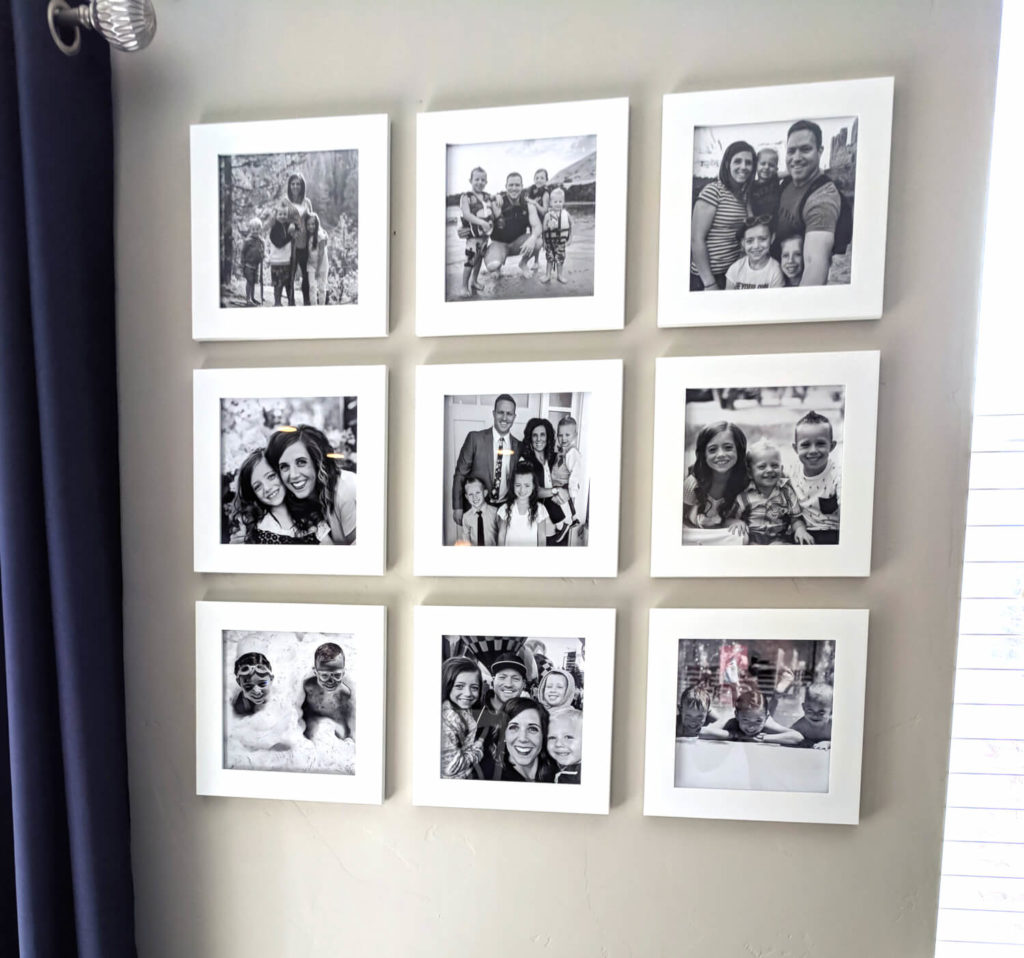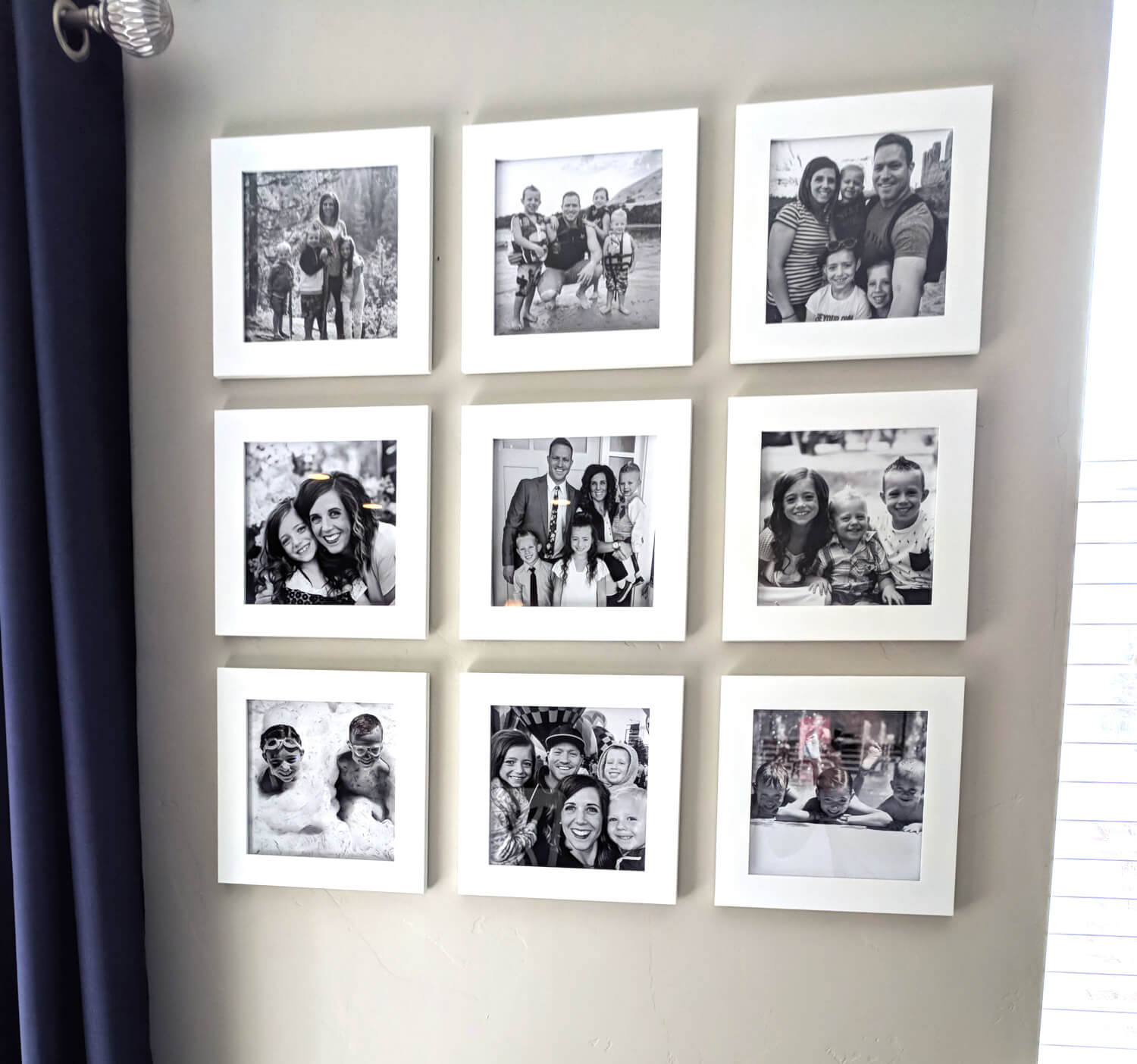 Be at the Crossroads
Everyone wants to feel loved and adored. Coming home from a long day of work or school and being greeted by a smiling face and a hug is one of the greatest feelings in the world! Be at the crossroads for your family members if that is possible for you. Be there when your kids get home from school. Greet your husband at the door when he walks in from work.
Growing up, I was lucky enough to have a Mom who was a stay at home Mom and I have such fun memories coming home from school, and my Mom would always ask how my day was. Then we would have a snack and we would watch Oprah together in the kitchen. Or some days we would bake cookies together! Small gestures like that make impressions on those that we love that can last a lifetime.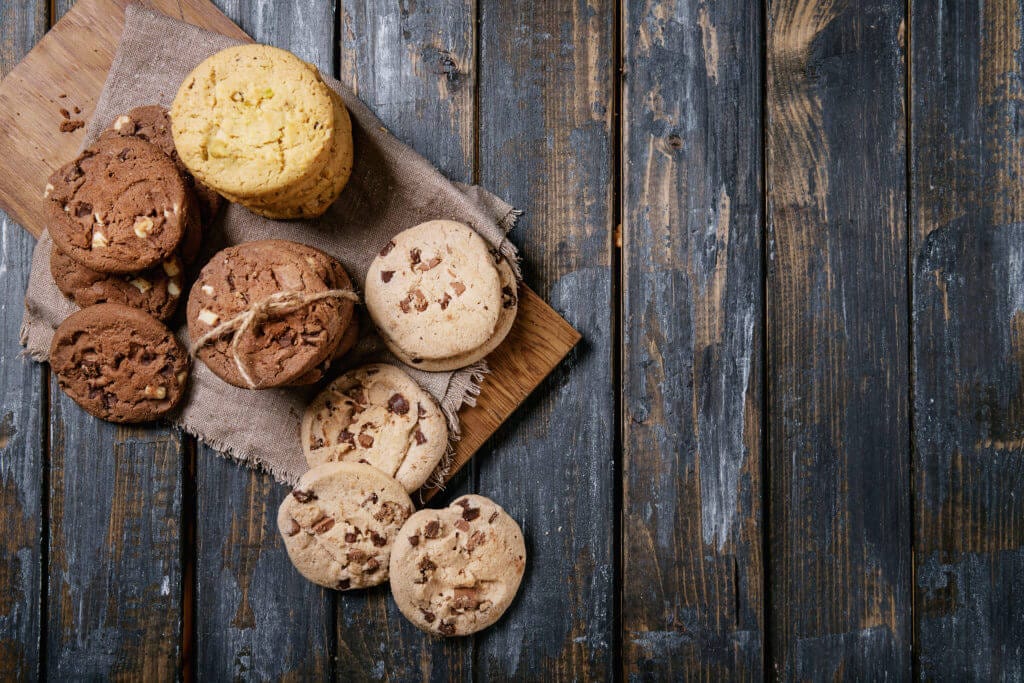 Positive Attitude and No Contention
My final point is the most impactful and can sometimes be the most difficult to implement. But making that daily effort to create love and unity in a home is well worth the effort. Sometimes I am working from moment to moment to be the patient, loving mom that I dreamed of being when I was younger. It has proven to be much harder than I thought. I love my kids more than life itself but they also know how to test my patience more than anyone else on earth.
A Family is like a Laboratory. We are constantly experimenting, constantly failing, and trying again and again. Sometimes we see successes, sometimes we failures. But one thing is for sure. It is absolutely worth it! Every single second!
I hope that this post has given you some helpful ideas on how you can turn your house into a home where your family loves to spend quality time together.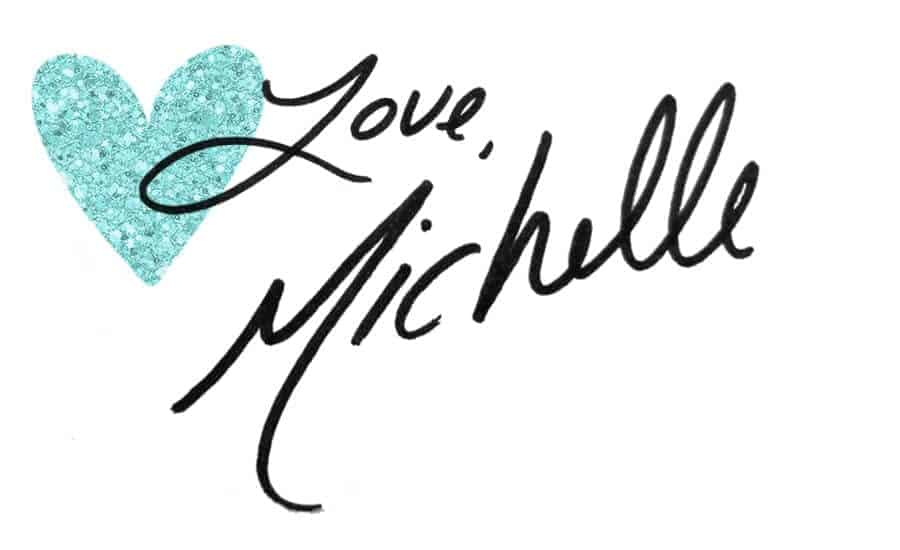 Shop This Post: