How to Decorate Your Mantel for Every Occasion
Mantels are often a neglected part of home decor, but they can be a great way to show off your personality and style. They can be used to showcase your holiday decor or just to show off your personal style.
There are many ways to decorate your mantel, and in this post, we will give you ideas for how to do it so your home looks beautiful.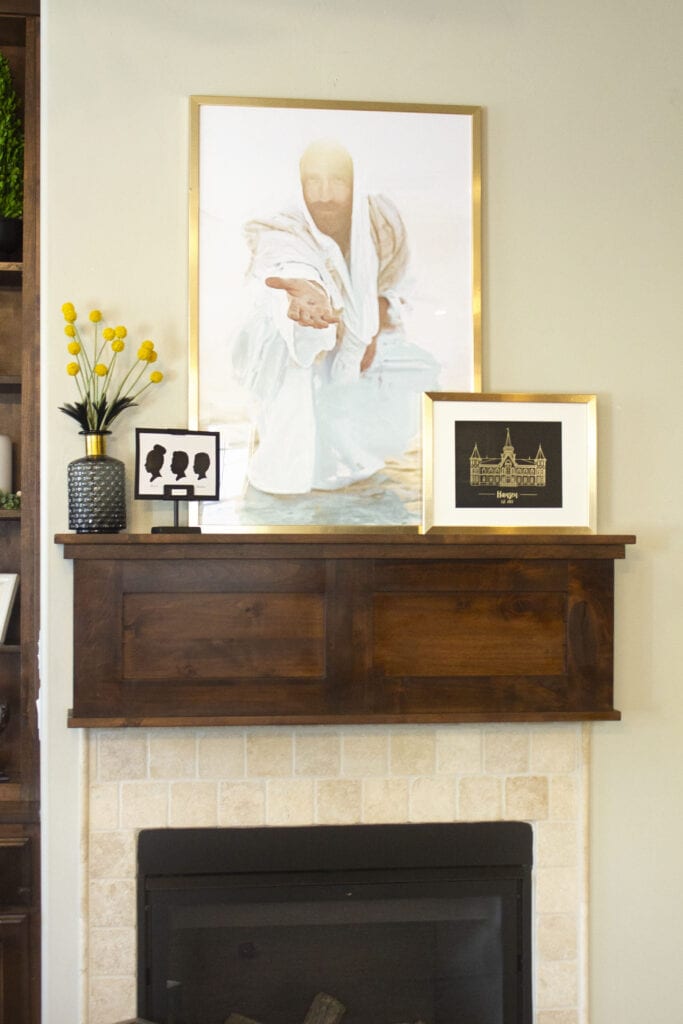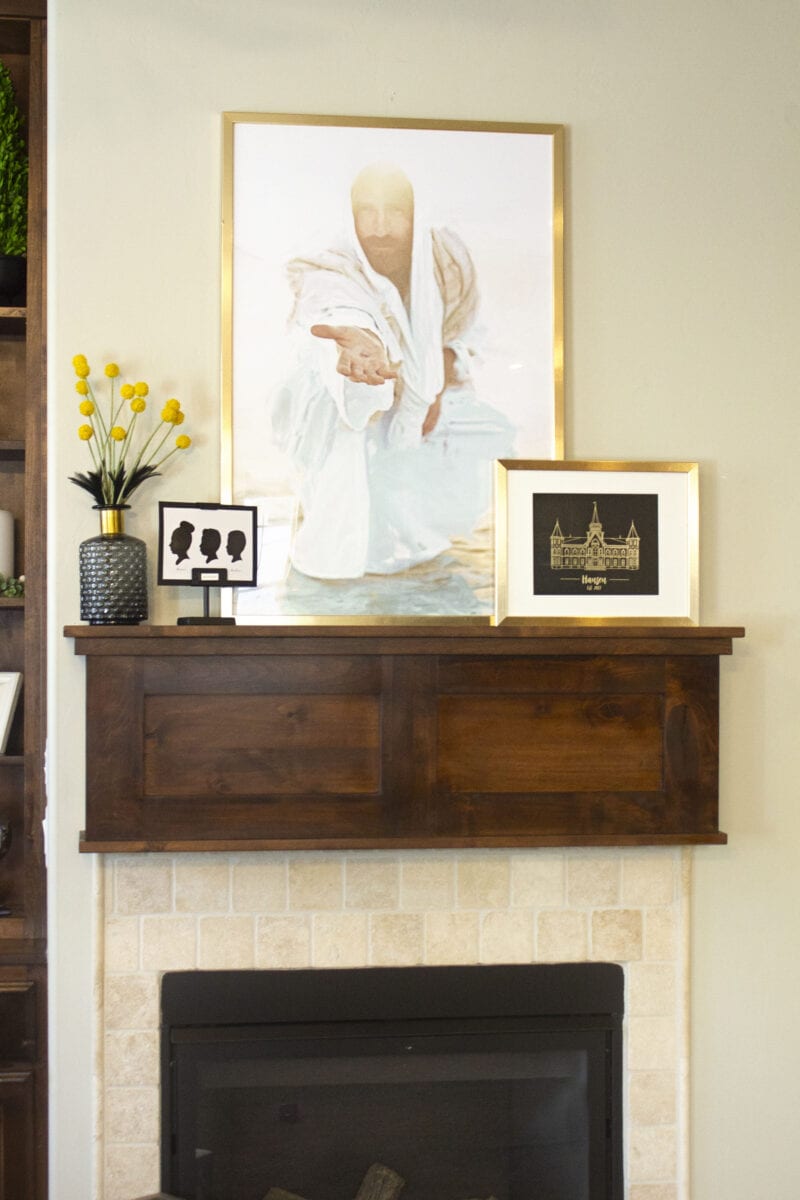 Whether you're looking for ideas to decorate your mantel for Christmas, Easter, or just to make it look pretty, this is for you. We'll give you tips on how to choose the right decorations and put them together in a way that will make your mantel stand out.
So gather up some inspiration and get ready to create a beautiful focal point in your home!
How to Decorate a Mantel
When it comes to your fireplace mantel, there are so many ways to create visual interest. Mantel decor is a perfect way to showcase your personal style and make a statement in your home.
But with all of the possibilities, it can be tricky to know where to start.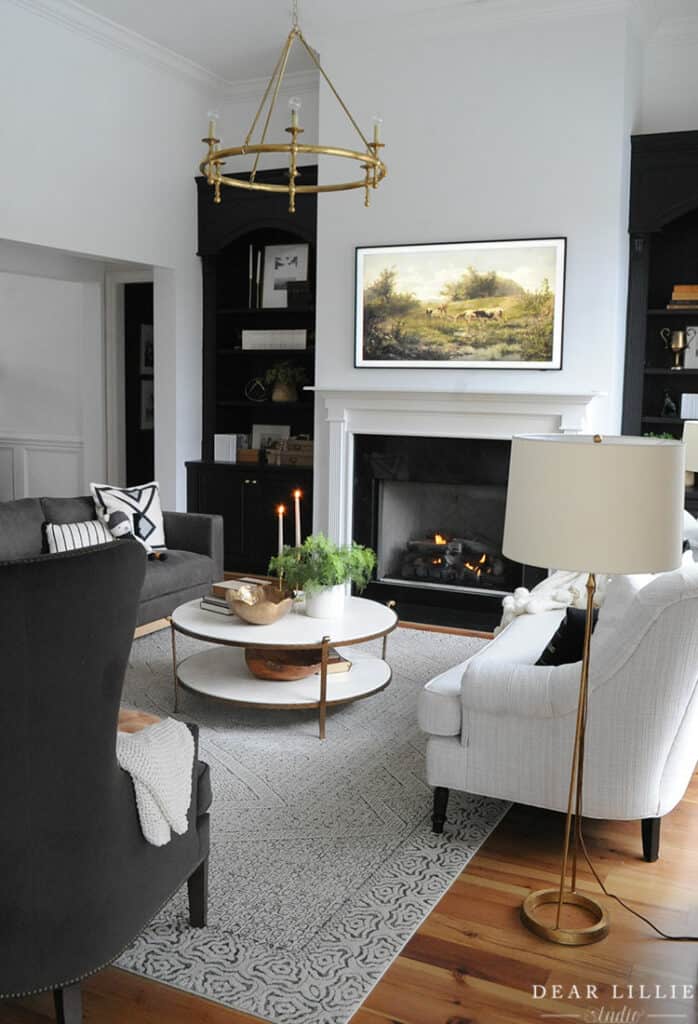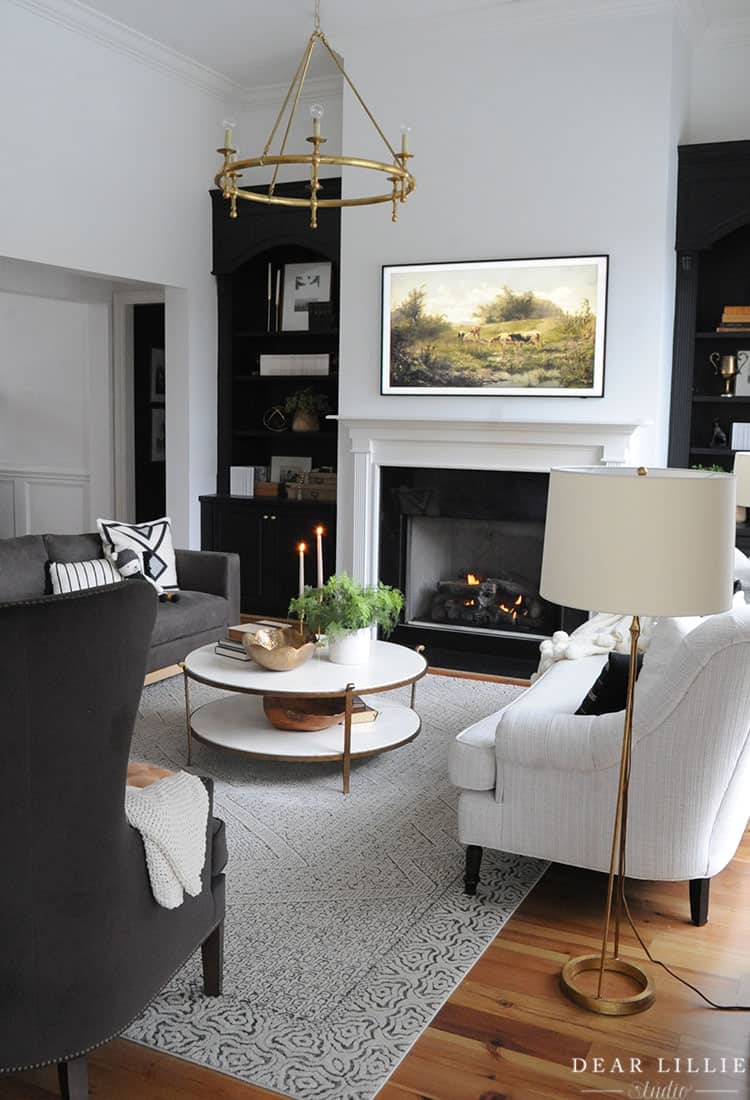 Things to Consider First
Because your fireplace mantel doesn't have tons of space, there are a lot of things you'll want to think about before jumping into mantel decor. Here are a few tips to help you get started.
Size
Start by considering the size and shape of your mantel. This will help you determine what kind of decorative items you will be able to fit on your fireplace mantel.
For the most part, you'll want decoration options of various sizes, but it's good to know how much mantel space you have to work with so you don't buy something that you'll never be able to fit on your fireplace mantel!
Decor Around Your Mantel
Another thing you need to consider when it comes to your mantel decor is the actual mantel space. What is hanging on the wall above your mantel? A TV? A gallery wall? A major statement photo or an oversized piece of art?
If your answer was yes, then you'll probably want to have a simple mantel with some small objects since the real focal point is above the fireplace mantel rather than on it.
If the wall space above your mantel is filled with a simple hanging mirror or smaller pieces, then you can add some more visual weight to your mantel decor.
Style
Of course, one of the most important decisions when it comes to mantel decor is considering your own style. Does your home have a rustic style? Modern? Eclectic? It's important to know what your decorating style really is so you can create a cohesive look on your mantel.
You should also consider what role you want your mantel to play in your home.
Do you live in a historic home with an original brick fireplace that you want to show off with your favorite pieces on the mantel? Do you want to create a lot of visual interest and be a big focal point of the room? Or do you prefer a minimalist mantel that is decorated but doesn't draw too much attention?
Maybe you don't have a fireplace mantel but have built-ins or shelves that act as your mantel area.
No matter what kind of mantel your living space has, decide what style you want your mantel to have so it fits with the decor throughout that room and your home.
Mantel Decor Ideas
Now that we've covered the basics of what to consider before jumping into decorating, let's actually discuss how to decorate a mantel. There are lots of ways to make your mantel look beautiful, but here are some of my favorite fireplace mantel ideas.
Layering
One of the most popular ways to decorate a mantel is by layering. This can be done with different heights, textures, and colors.
To create visual interest, start with a taller item in the center and work your way out with shorter items. You can use vases, lanterns, candle holders with candlesticks, or tall plants to give your mantel decor some height and draw the eye upward.
Next, you can add a framed print to your mantel, but place it in front of the candle holders or vases so you've got some layering. This is a great way to add dimension to your mantel.
Balancing
Another important thing to consider in mantel decor is the balance of decorations on your mantel. Creating balance doesn't have to mean that it's symmetrical. You can still have a balanced, aesthetically pleasing mantel that is asymmetrical.
If you want a more traditional look, go for symmetry and evenly place your decor on either side of your mantel. That doesn't mean you have to have them perfectly match – just that you have similar heights on each size.
If you want something with a little more interest, then go for an asymmetrical look. You can achieve this by grouping items together on one side or by varying the heights of your vases or objects.
Play around with the way things are situated until it looks balanced and pleasing to the eye even with the asymmetry.
Odd Numbers
A great rule of thumb when decorating, especially on a mantel, is to organize items in odd numbers. Decorating with odd numbers gives your mantel a sense of balance and unity. Try to group items in threes or fives for the best look.
Odd numbers actually cause your eyes to move around more, looking at the items in the group. Odd groups – like groups of three – are a lot more visually appealing than pairs.
So, if you're adding groups of something (like vases, pumpkins, etc.), if you want to do more than one, skip two and jump to three!
This doesn't mean everything in your group has to be the exact same item! It works in clusters of different items too! For example, adding a large piece of art with a plant and a candle all grouped together.
Add Greenery
When decorating your mantel, I suggest you add some greenery to it! This can be anything from a small potted plant to some eucalyptus leaves in a vase. Greenery always makes a space feel more inviting and put together.
If you're not great at taking care of plants, you could also add dried flowers or fake plants to achieve a fresh, natural look without worrying about killing any real plants!
Decide on a Color Scheme
Not everything on your mantel has to be the same color (in fact, that would make things a bit boring), but it's a good idea to decide on an overall color scheme when decorating.
Decorating with a color scheme in mind is one way to achieve a cohesive look. You can use several colors that compliment each other and build your decorations around those colors.
Add Personal Touches
One super important part of decorating your mantel is to make sure you add in some personal touches! Find ways to incorparte things that are special to you and your family.
I don't mean that you have to add a family heirloom to your mantel if you don't want to (though that could be pretty!), but make sure your mantel feels like a space created by you rather than just something you found in a magazine.
Change it Up
Another great way to keep your mantel decor feeling fresh is to change it up often. This could mean swapping out seasonal decorations for each holiday or season, or just changing things up every few months.
You don't have to go crazy and redecorate your entire room or even the entire mantel, but it can be fun to change out key pieces every so often!
How to Decorate a Mantel for Holidays
One great things about mantel decor is that you can use it to get festive for the holidays!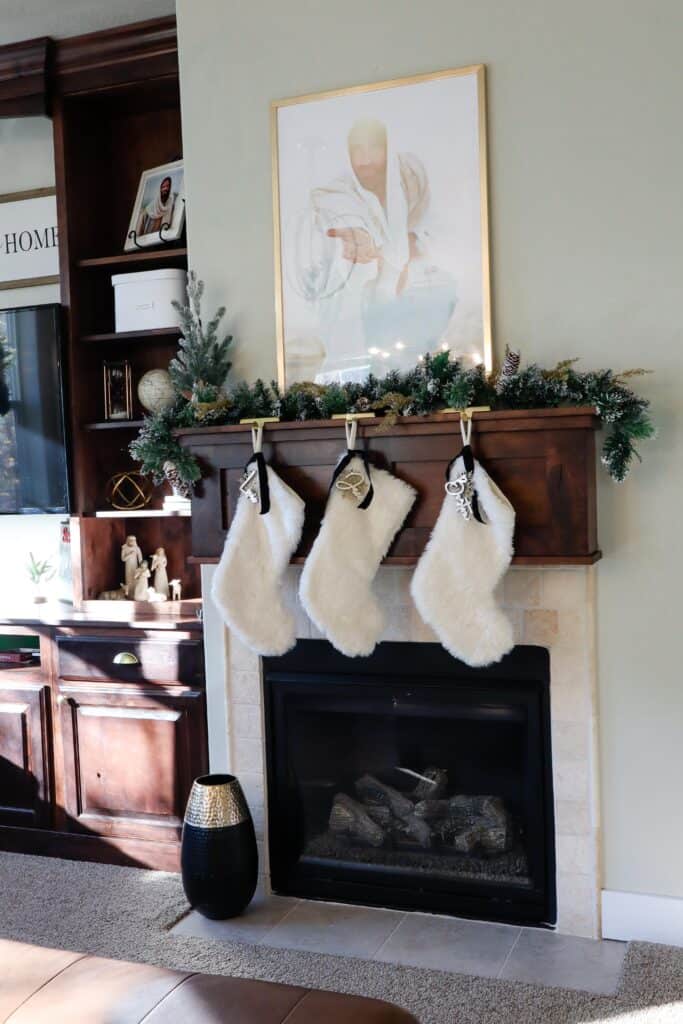 Holiday decor works super well on a mantel because the room that your fireplace or mantel is in is usually the room in the house where you all gather together. So it can make the whole house feel more festive!
Here are some ideas for how to decorate your mantel for specific holidays:
Valentine's Day: You can't go wrong with red, pink, and white hearts! You can also add in some greenery or other floral elements for a nice fresh touch.
Winter Holidays: There are tons of winter holidays you can decorate for at the end of the year, like Christmas, Hannukah, New Year's, and so many more! So you can use decor specific to the holidays, or you can just go for a winter wonderland theme with snowy white and cozy blue decorations
Easter: You can also decorate your fireplace for the new season of spring with pastel colors and Easter eggs.
Halloween: Get some pretty pumpkins up there with witches, bats, ghosts – you name it! You can also easily keep the pumpkins on the mantel and change out the scary decorations to keep it a more neutral fall look!
Of course, there are so many more holidays than that and lots of way to decorate and get festive with your space, but those are just some decor ideas to get you started!
Now you can have a beautiful mantel year-round!
And that's how to decorate a mantel! Not too hard, right?
The great thing about mantel decor is that it doesn't usually require nailing anything down or making any permanent decor decisions. You're just getting art and objects of different sizes and organizing them in a way that suits your style!
You can have fun decorating and then change them out when you want a new look.
Your fireplace mantel can be a great way to show off your style and make your home look beautiful. With a little bit of creativity, you can decorate your mantel for any season or occasion. So get out there and start decorating! Your mantel is waiting.
I hope these tips help you the next time you're looking to decorate your mantel! If you have any other great ideas, please share them in the comments below!