The Best Storage Solution for Storing Bulk Baking Supplies
Buying baking supplies can be a real money saver. And with a family of 5, I am always looking for ways to save money! I usually buy the 25lb bags of flour and sugar but I hate hauling the whole bag out of the pantry every time I need it. It's super messy, heavy and bulky! But I found a solution that solved all 3 of those problems.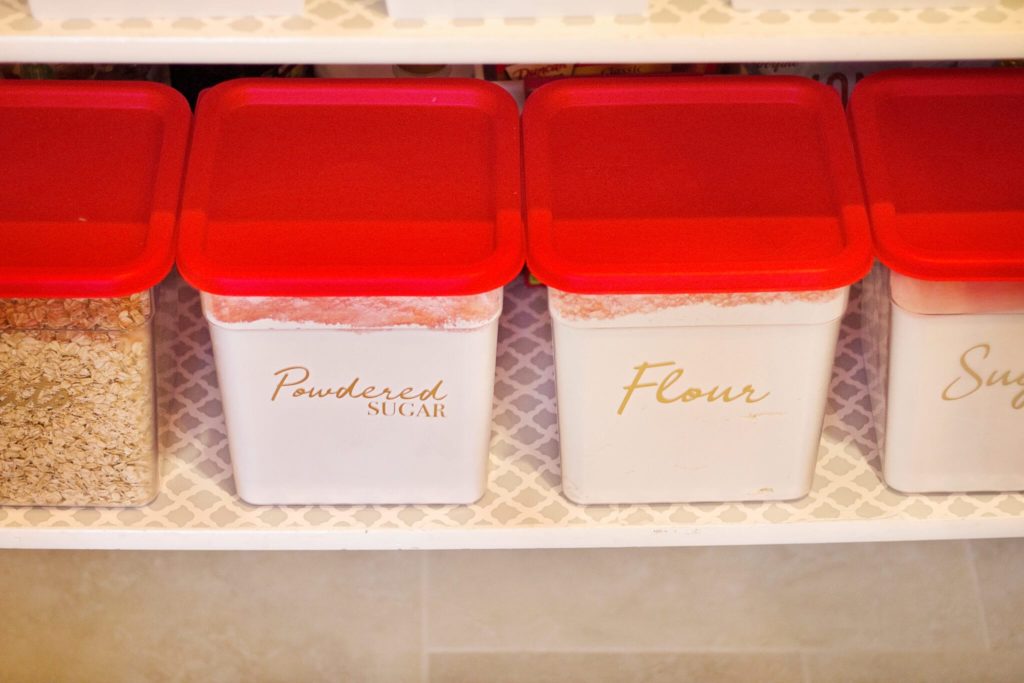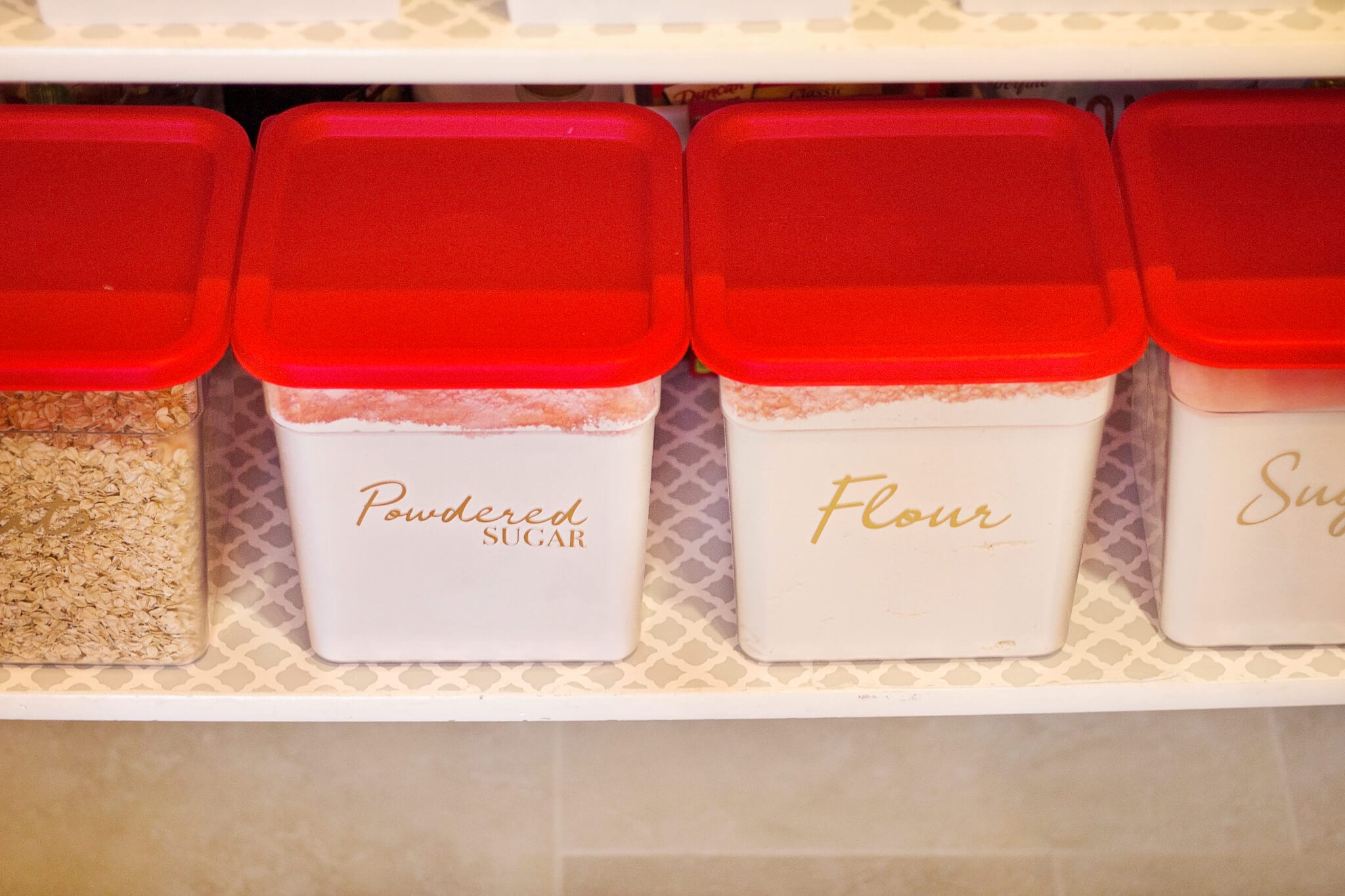 A New Vision
About 2 months ago I visited our local restaurant supply store out of curiosity to see what kinds of things they carried. That's when I spotted these gorgeous food storage bins. I knew that they would be perfect to store my baking ingredients! My sweet husband has certainly learned that the true way to my heart is NOT through flowers (although I still appreciate those) but through organizing supplies! He agreed to buy them for me as a gift and I was literally skipping out of the store.
Creating A System
When we got home I immediately began creating labels that I cut out with gold foil vinyl with my Silhouette Cameo. I could hardly get the vinyl on fast enough and I am ecstatic with the results! Because I chose gold vinyl, you can't see the 'Oats' label very well but I love the gold vinyl enough on the other bins that it doesn't bother me a bit.
I used to store my bulk supplies in 5-gallon buckets on the floor of my pantry. This worked fairly well but I still hated carrying that heavy bucket out every time I needed it.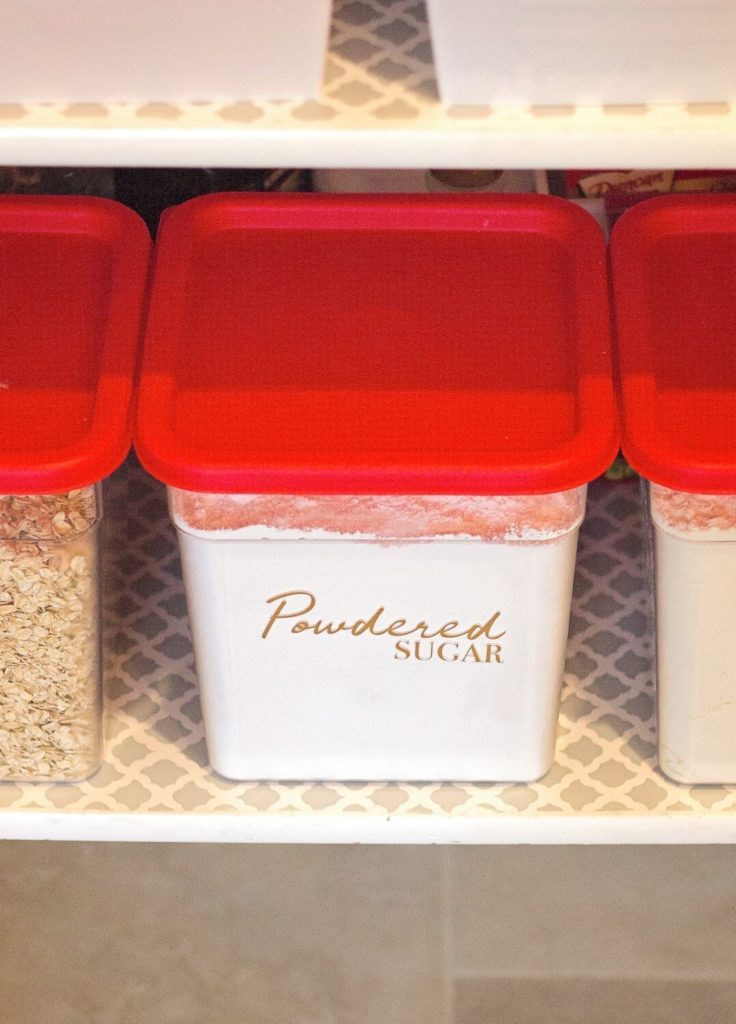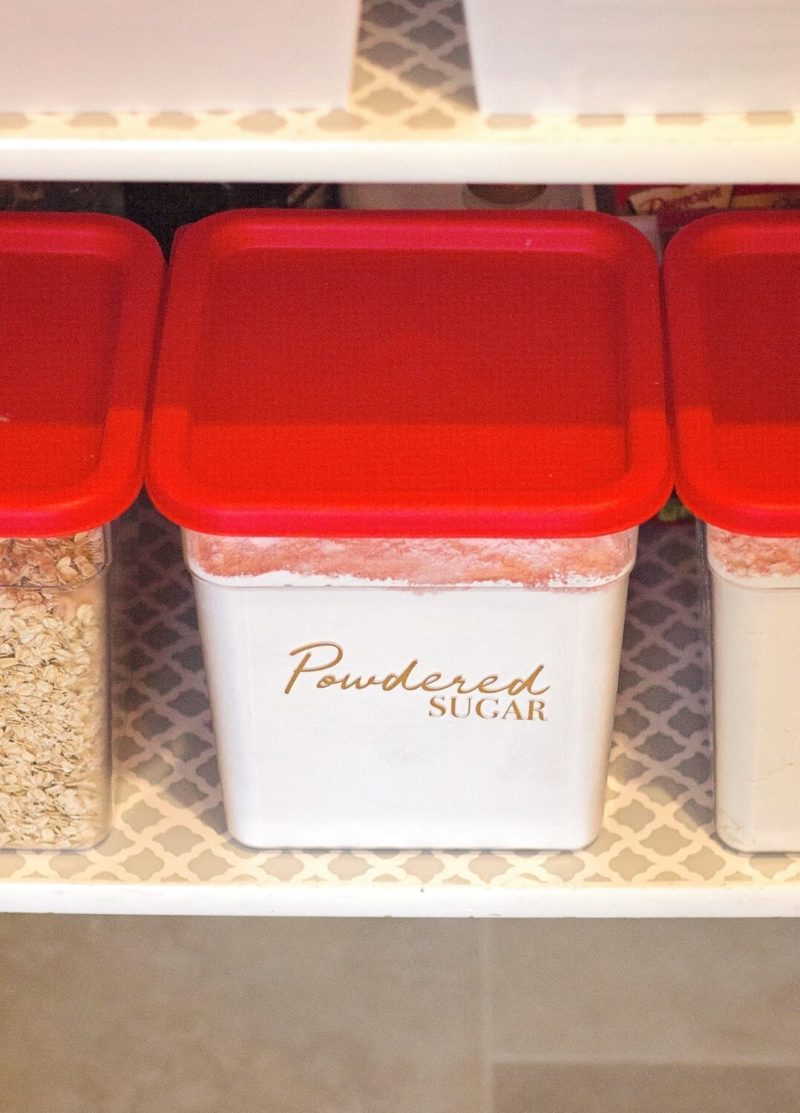 Through all of my years of organizing, I have discovered something that can really make or break the cleanliness factor of an organized space. I found that if I can keep things on the shelves and off the floor, things look significantly cleaner and more organized. And it is much easier to clean the floor.
This was one of the reasons I decided to move away from the 5-gallon buckets. And these awesome bins bring a smile to my face every time I open up my pantry. Below are the supplies that I used to create this space. The containers are a slight variation on the ones that I bought because I purchased mine locally. But these ones have great ratings and I don't think you could go wrong!
Shop this Post