How to use a Bedside Caddy
Do you love to read? I like to read but I rarely find time to do it. For that reason, I don't love leaving my books out on my nightstand. But if I put my book inside my drawer, I never remember to read it. I have quite a few great new books that I want to read so I was trying to find a solution that might help me remember to read more often but also allow me to keep my nightstand clear. Enter in the bedside caddy! Depending on the type of book that I am reading, I really love to mark up my books so I can go back and reference things that I have learned or things I want to implement in my life. So I actually keep highlighters or felt tip markers in my caddy so they are in easy reach. I also put my phone in the inside pocket so it is easy to find in the dark.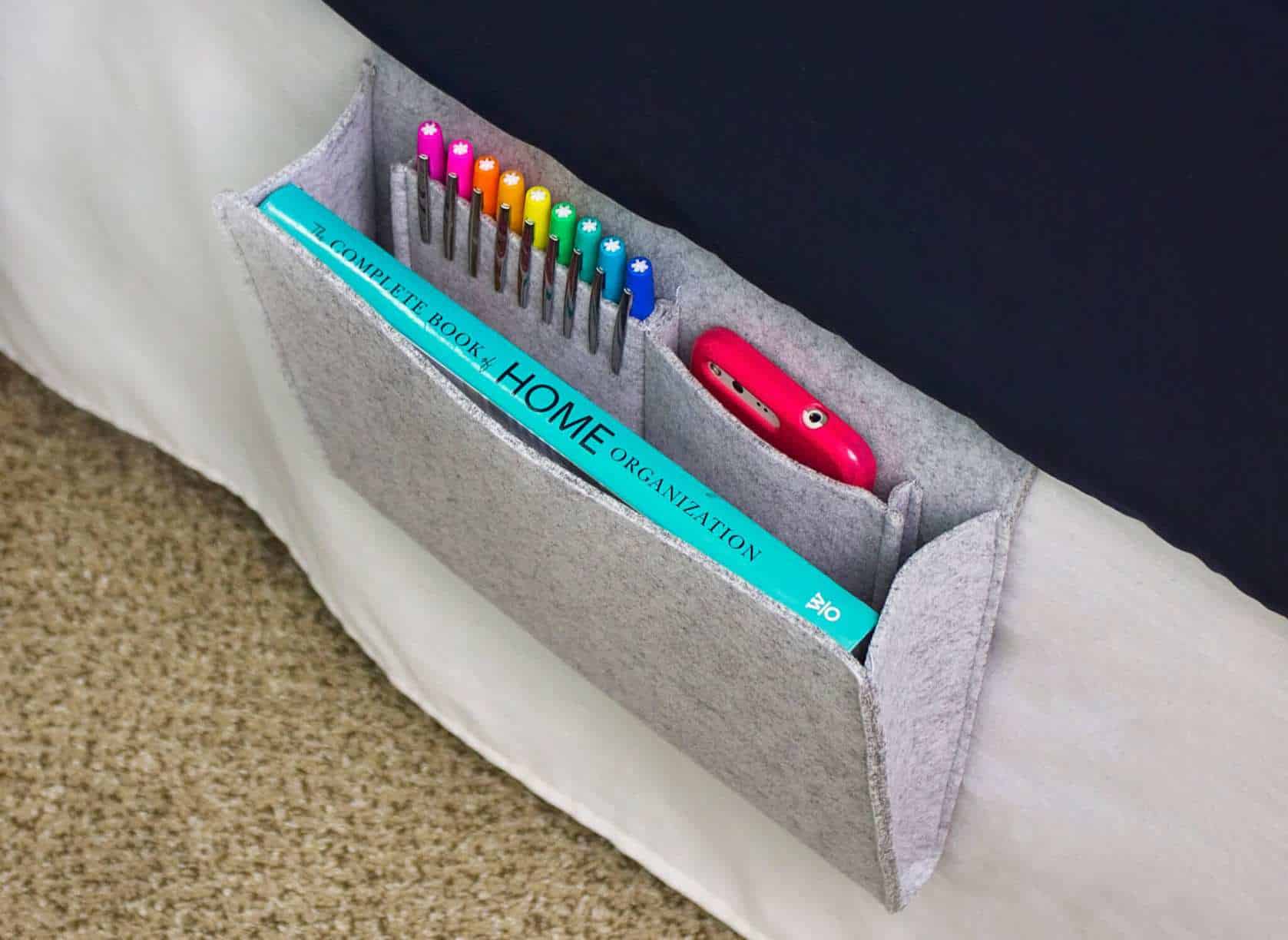 The great thing about this caddy is that it doesn't have to just be books that you put in it! There are so many different ideas and ways that you could use this! Here is a list of ideas for ways that this cute little caddy could be useful to you:
Glasses
Phone
iPad
TV Remotes
Comb
Chapstick
Pens
Headphones
Earplugs
Post-it Notes
Antacids
I also think that this could be a great storage solution for kids! Think of all of the treasures that they could keep in there during the day and have at their fingertips at bedtime. I have a daughter who is a huge reader and I think this would be so great for her. This would be even better if you have kids with bunk beds! The poor kid on the top bunk has to climb down the ladder every time they need something.
Amazon also has several other designs if you feel like you would need something bigger to fit your needs. Some of them hold water bottles or even tissue boxes!
If you want even more ideas on bedtime organization, check out my post about how I organize my Nightstand!