How to store Healthy Snacks in the Pantry
Hey Friends! I am so glad you stopped by today. T-minus 10 days and my kids are out of school for the summer. It has me both excited and scared! There is a tough balance between finding enough activities for your kids to do so they won't get bored (and fight with each other) versus feeling like we have to entertain our kids every second. The struggle is real!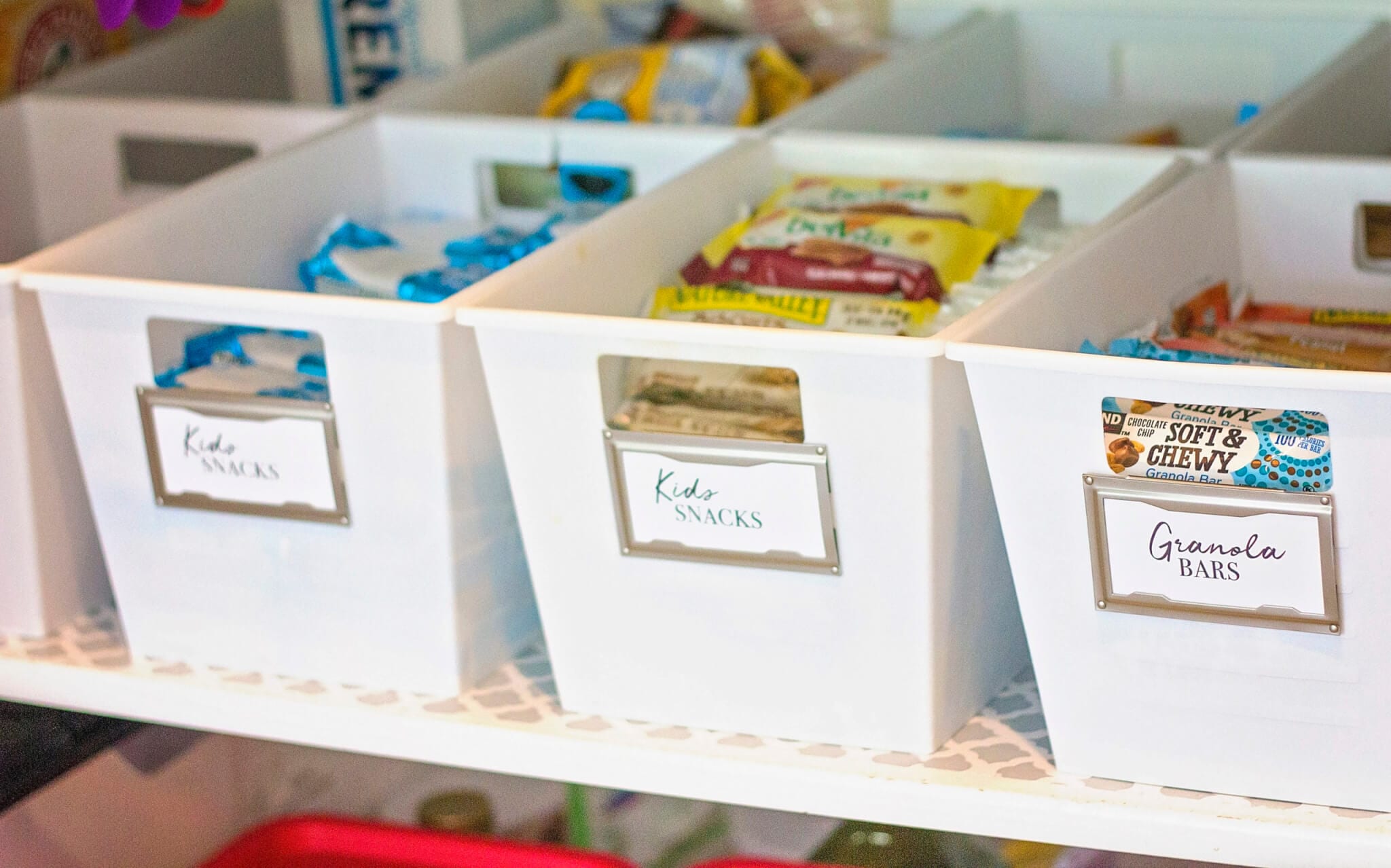 Healthy Snack Ideas for the Pantry
I talked in my previous post about making an effort to keep my kids' snacking semi-healthy. Today I am sharing with you our snacks that we keep in our pantry! I try to keep most of the snacks easily accessible so my kids can be independent. But with independence also comes over-snacking if you aren't careful. Here are a few ideas of healthier options for your kids to snack on this summer:
Granola Bars
Almonds
Cashews
Peanuts
Rice Krispies (not great, but it could be worse)
Dehydrated fruits
Chocolate covered raisins
M&M's (I said healthier, remember?)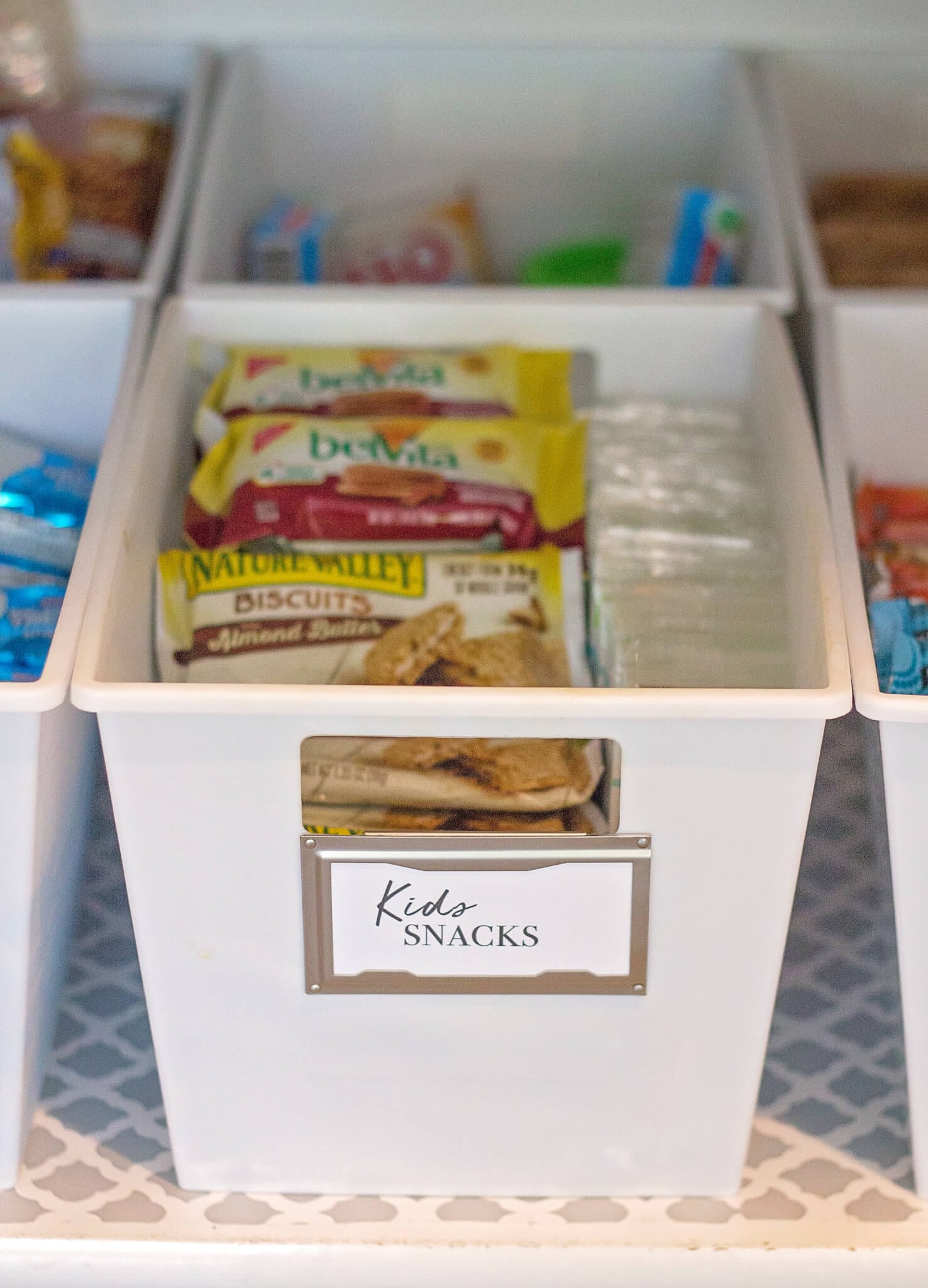 Implement a "Snack Time"
One other idea that I have implemented that may help you in your household is having a "snack time" each day – 2 to be exact! We have our Snack Time at 10:00 and 2:00. So those are the only times that my kids are allowed to get a snack, other than that, they have to wait for mealtime. Have you ever tried having a Snack Time before? If so, do you like it? Or have you found something that works better for your family?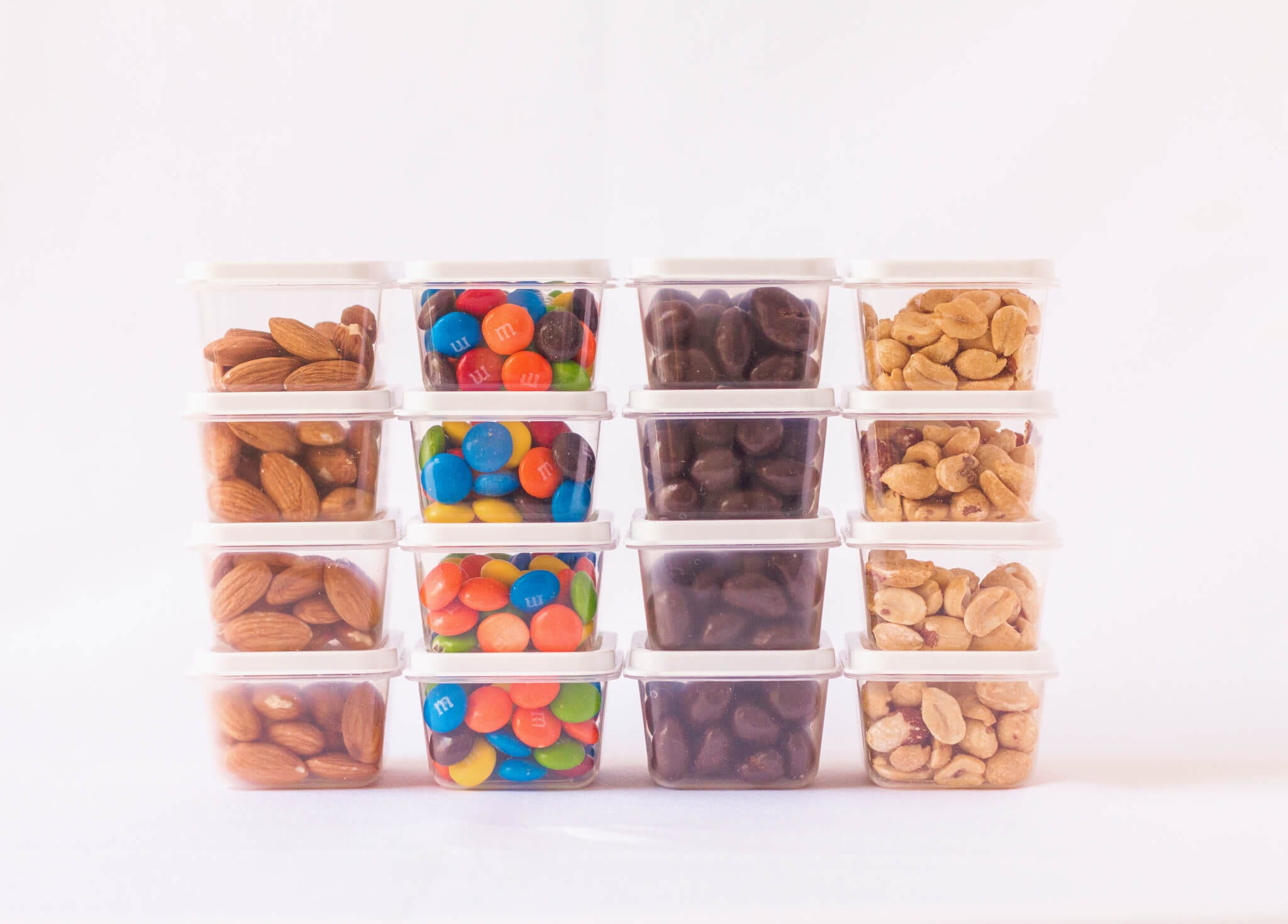 Pre-Portion out Small Snacks
I have one more tip that I want to share with you. I purchased these little snack containers from Dollar Tree (and I bought TONS of them!) and I portion out my snacks for my kids. It is a great way to keep the snacking under control (especially with the M&M's) and make sure that they are going into an M&M Sugar Coma. 😉 After I fill all of my snack containers, I store them in these Locker bins that are also from Dollar Tree. This tip isn't just for the kids, people! Even if I am feeling snacky, all I have to do is grab ONE of these little containers and the decision is made for me to keep my portions under control.
Thanks for reading along, I hope you find some of these tips helpful! Pin this image to save this post for later!