How to Store and Organize Your Scrunchies
Scrunchies are back in style, and I think we all have a love/hate relationship with scrunchies. I love how cute they are, but I hate how much space they take up in my drawer. If you're dealing with the same problem, don't worry – we've got some solutions for you!
In this post, we will discuss different ways that you can store and organize your daughter's scrunchie collection. From using a scrunchie holder to making your own, here are a few ways you can keep your scrunchie collection under control! So whether you or your daughter have a few scrunchies or a dozen, we've got you covered!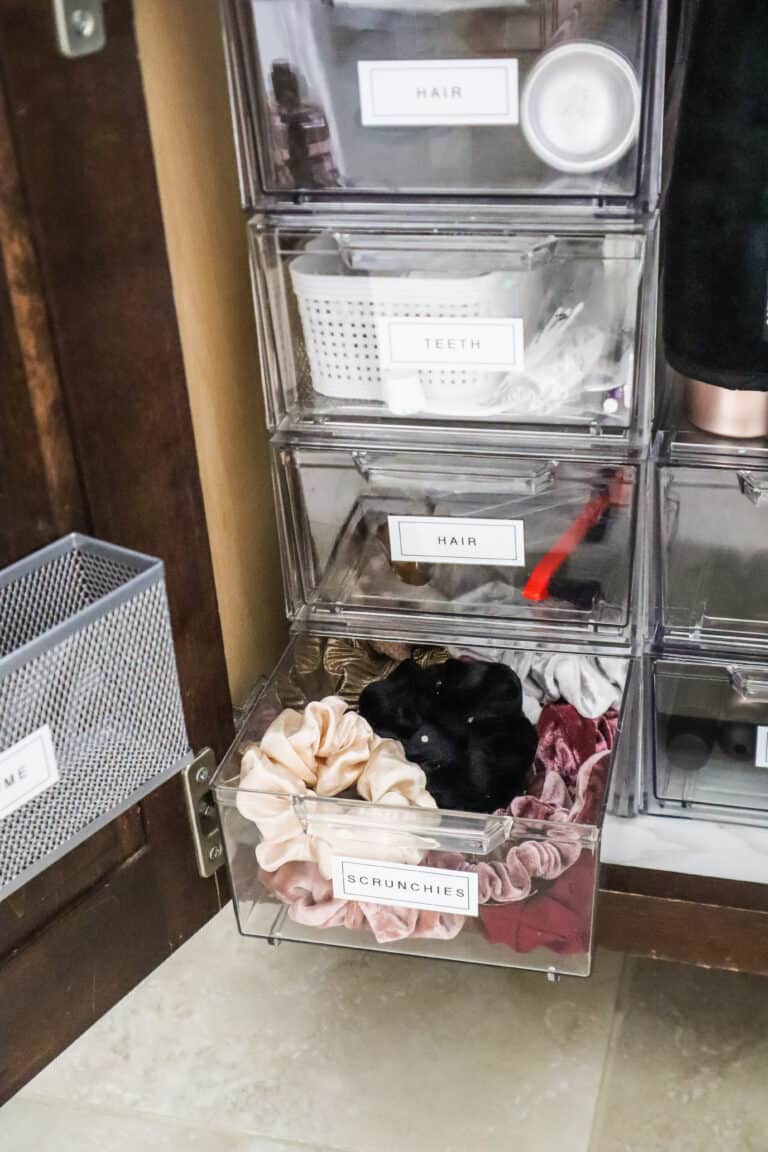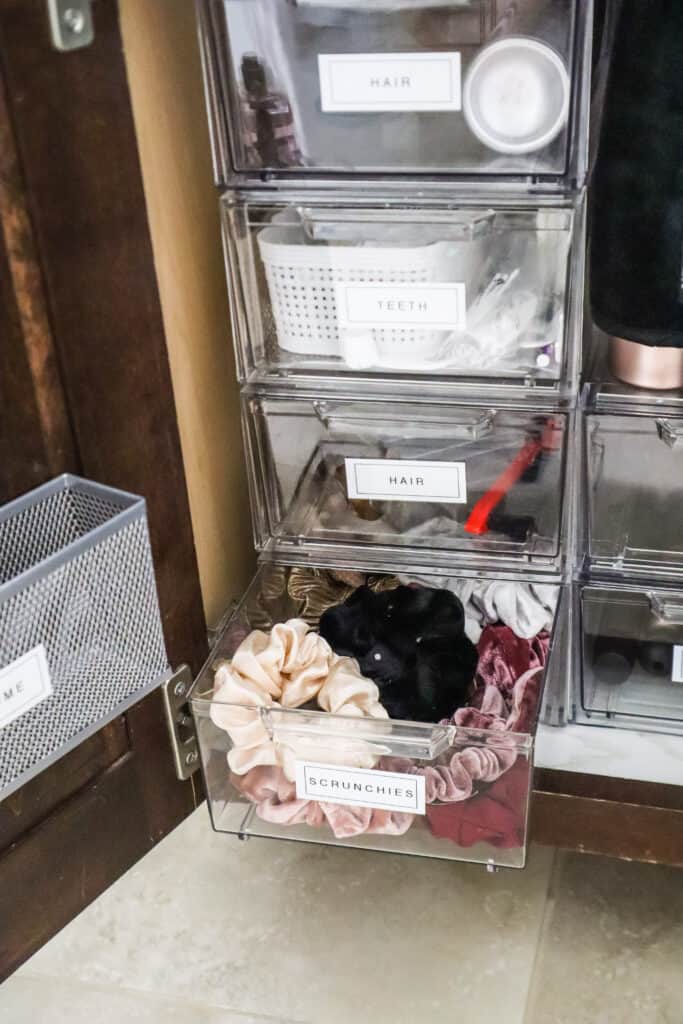 How to Organize Scrunchies
You or your daughter probably have a drawer full of scrunched right now. Scrunchies are adorable and come in so many fun colors and designs, but they can be hard to store and organize.
Luckily, there are a few ways you can easily organize scrunchies with things like a scrunchie organizer, cute containers, or even household items!
Here are a few of our favorite tricks.
Scrunchie Holders
If you want to just buy a scrunchie holder to keep things simple, there are a few different options out there. You can find them online or at stores like Target in the hair accessory aisle.
These holders can hold quite a few scrunchies and help you keep them organized by color, style, or whatever else you want!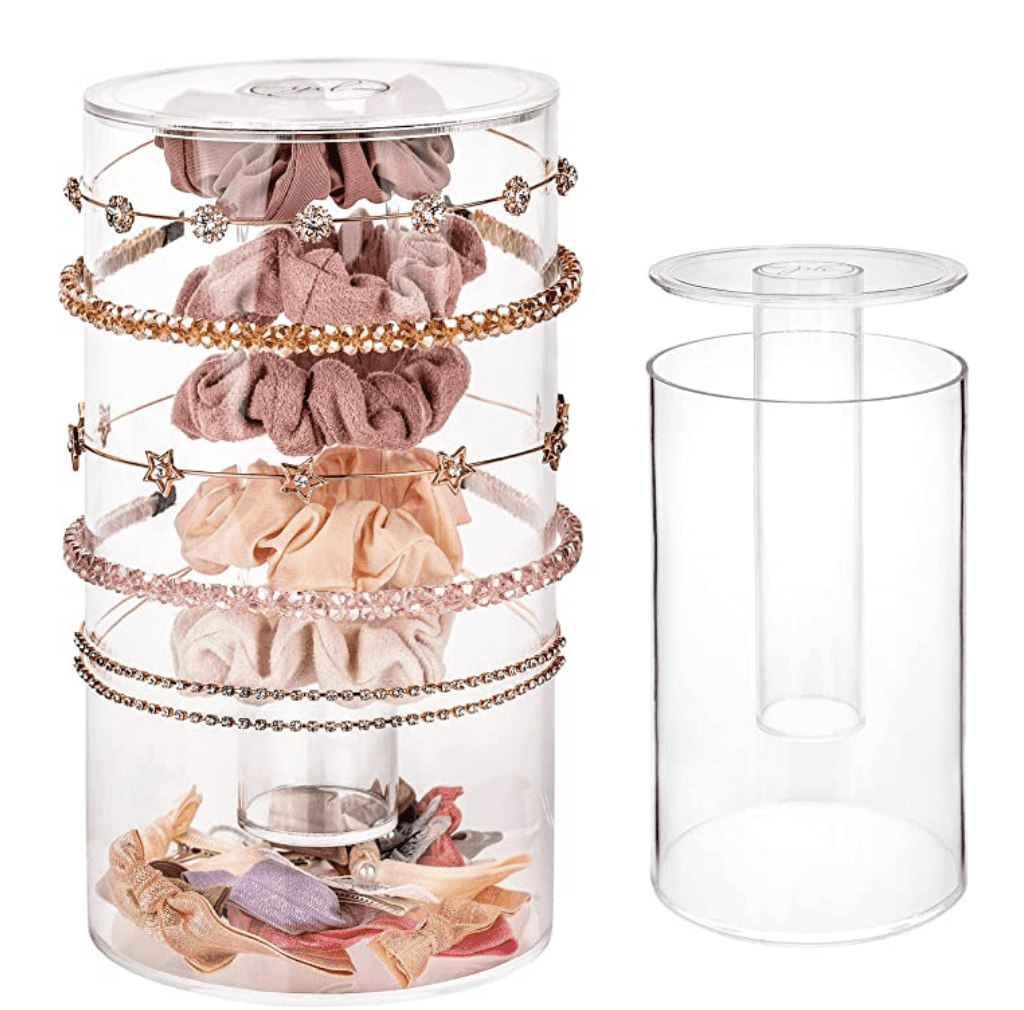 There are also products that act as a scrunchie holder even if they weren't meant for them originally. For example, you can hang scrunchies from a necklace organizer on the wall.
Hanging scrunchies up on the arms of a jewelry tree is also a great way to display your scrunchies.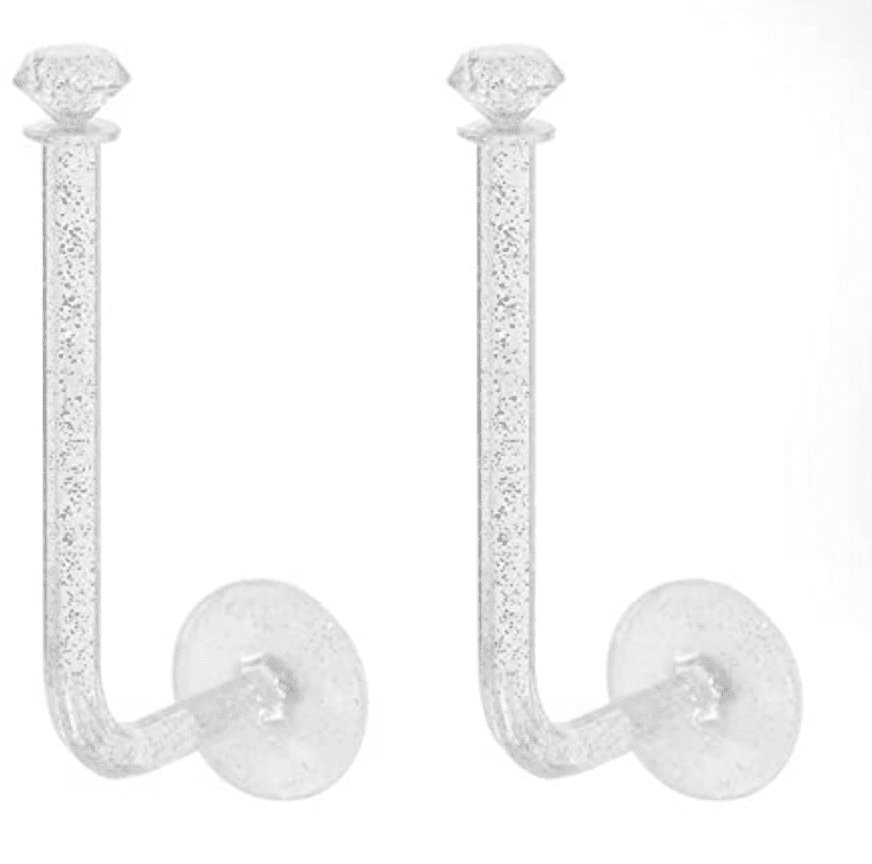 If there are multiple arms on the scrunchie holder that you can use to hang up your scrunchies, it makes it easier to grab the one you need without having to go through a stack of scrunchies to get to the bottom. So if you have a lot of scrunchies, that's something to keep in mind!

Drawer Organizer
Another way to store your scrunchies is with containers you can put in the drawers in your bathroom. Using a container (or multiple) in a drawer can help to keep your scrunchies from getting tangled up. You can find drawer organizers in a lot of different materials, like plastic or wood. You can also use a small basket or box to store your scrunchies in.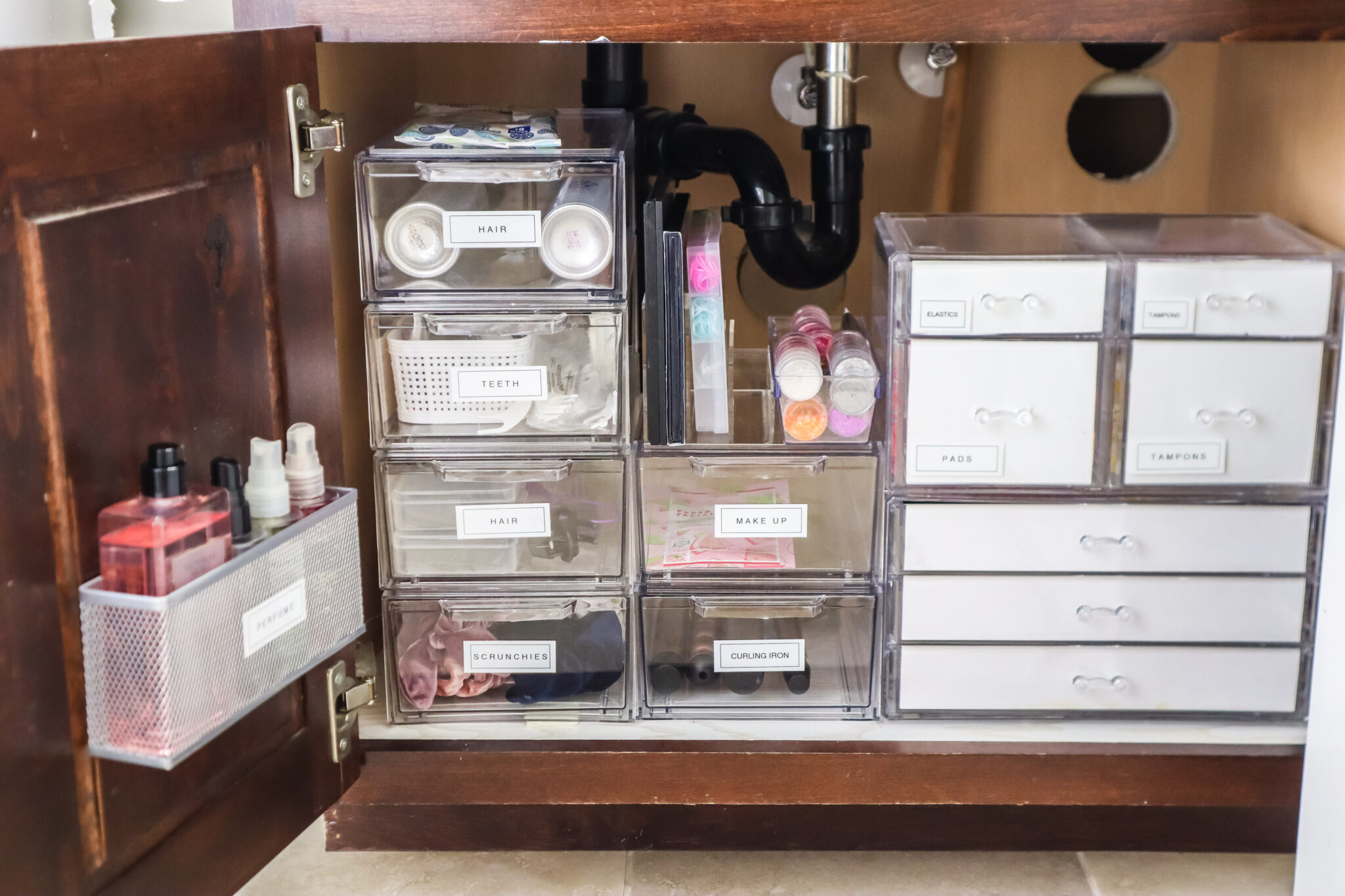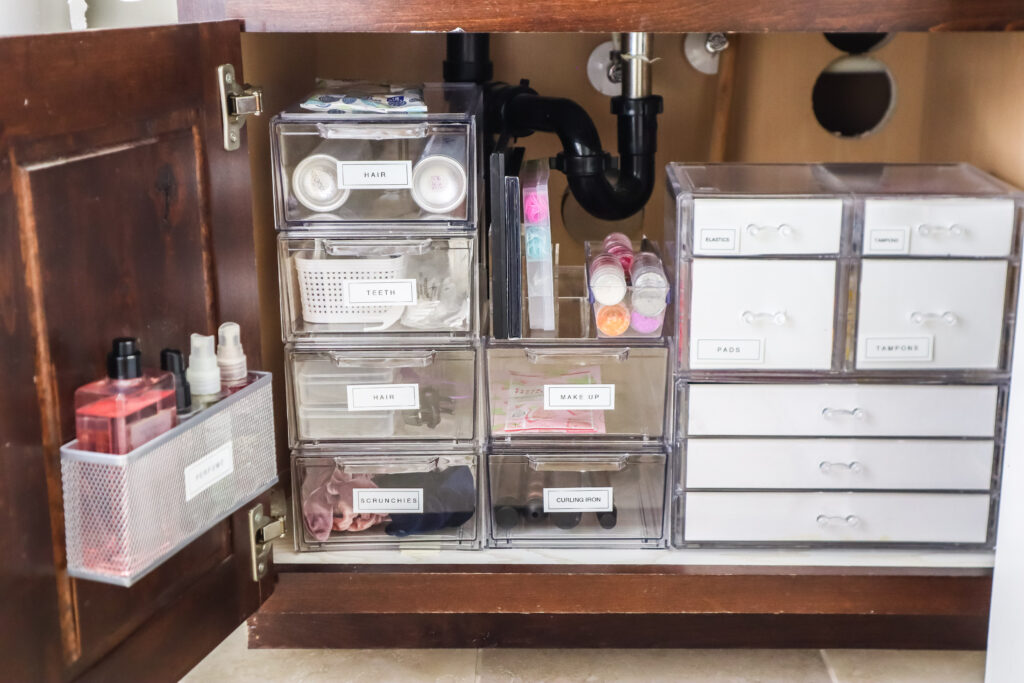 Get a container or two that will fit in your bathroom drawer and then just add in your scrunchies. This kind of scrunchie holder can also keep your scrunchies neat without you having to search through a stack of hair bands.
This is a great idea if you have the space in your bathroom and you wear scrunchies a lot!

DIY Scrunchie Holders
There are a few ways you can make a DIY scrunchie holder that will look cute and save you money! It's a win-win.
A lot of these DIY scrunchie holder ideas are smaller than a big container, so if you don't have tons of space, these holders can be placed on a shelf, in a closet, or on a dresser.
Empty Paper Towel Roll
You can easily make a DIY scrunchie holder out of an empty toilet paper roll, paper towel roll, or wrapping paper tube. Just use up all the paper towels and save the roll because they are perfect for storing hair ties!
If you want to get really creative, you can decorate the holder with fabric, fun paper, washi tape, or stickers. Just cut your fabric or paper to size, wrap it around, and hot glue it to your toilet paper roll. Then you can easily slip your hair scrunchies around it and no one will realize you made it from an empty cardboard roll!

Paper Towel Holder
Another great idea for a DIY scrunchie holder is using a paper towel holder. You can find these at the dollar store or any home goods store. Again, you can decorate it to match your daughter's room decor or keep it simple and just use it as is.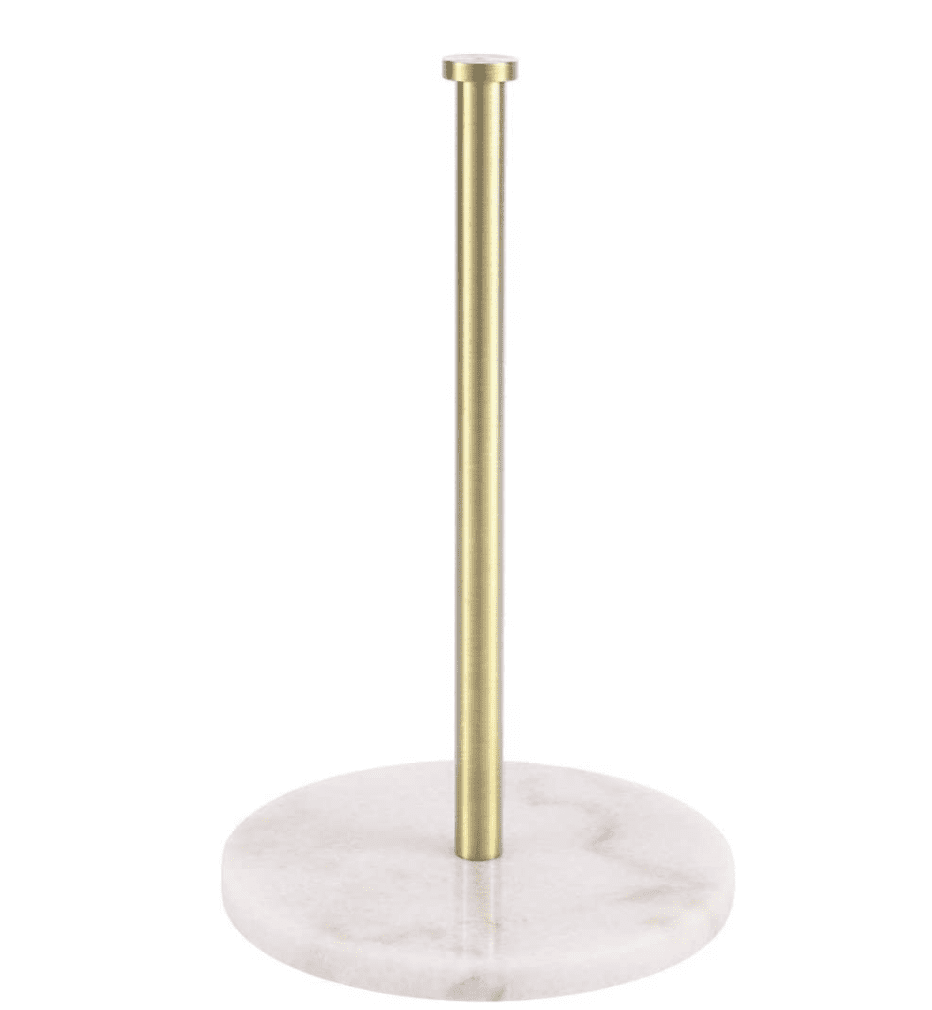 To use paper towel holders for hair scrunchies, simply slip the elastic band of the scrunchie over one of the rods and now you're all set! They give you easy access to your hair accessories and you can place it on a dresser or a bathroom counter!
Wooden Disc Scrunchie Holder
You can also make a scrunchie holder out of a wooden disc! Pick up a wooden disc from any home goods stores nearby along with some wood glue and a wooden dowel. Paint the disc and dowel to make it look a bit cuter and then use the wood glue to glue one end of the dowel to the middle of the disc.
Now you've got an adorable stand to store scrunchies on and you can totally display it in. your room or bathroom!
Now you have easily organized scrunchies!
If you or your teen girl love scrunchies but didn't know how to store them or keep them organized, now you know! Hopefully, this post helped give you a few ideas for the best scrunchie holder for you or your daughters.
How do you or your daughters like organizing and storing your hair accessories? Let me know in the comments!