We all have one….the JUNK DRAWER as we so affectionately call it. For some reason we all have a catch-all drawer that we throw everything into that we don't know what to do with. The problem with the junk drawer is that it usually isn't organized to begin with so, what's the harm in making it worse right?! I am here to tell you that the junk drawer is an absolute testament to the theory that "Clutter attracts clutter".
This post contains affiliate links that don't increase the cost of the product for you but provide me with a small commission.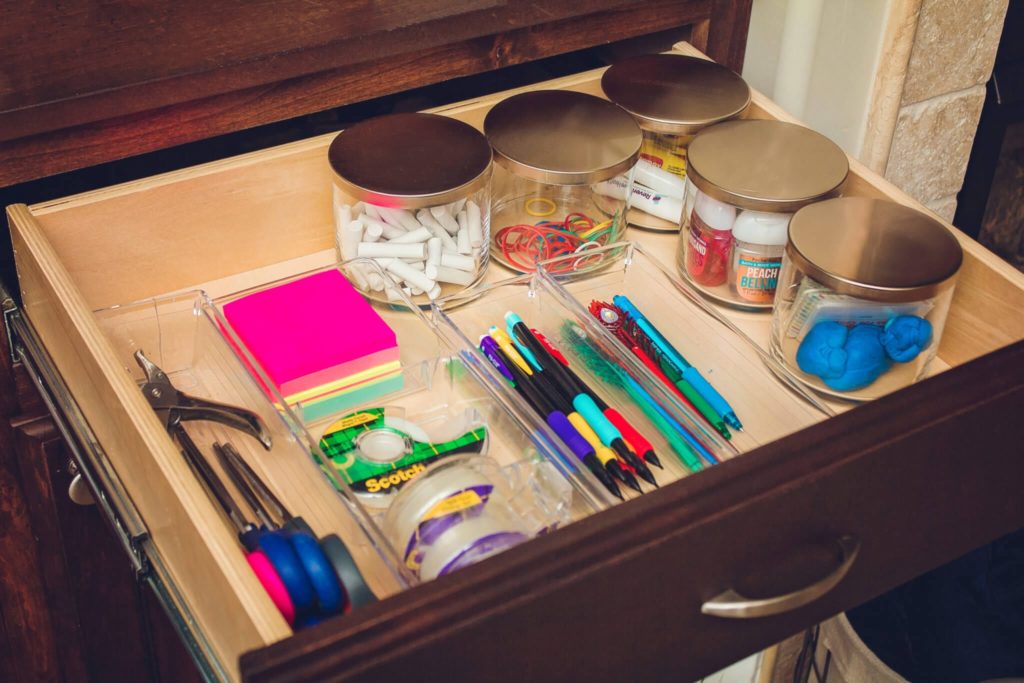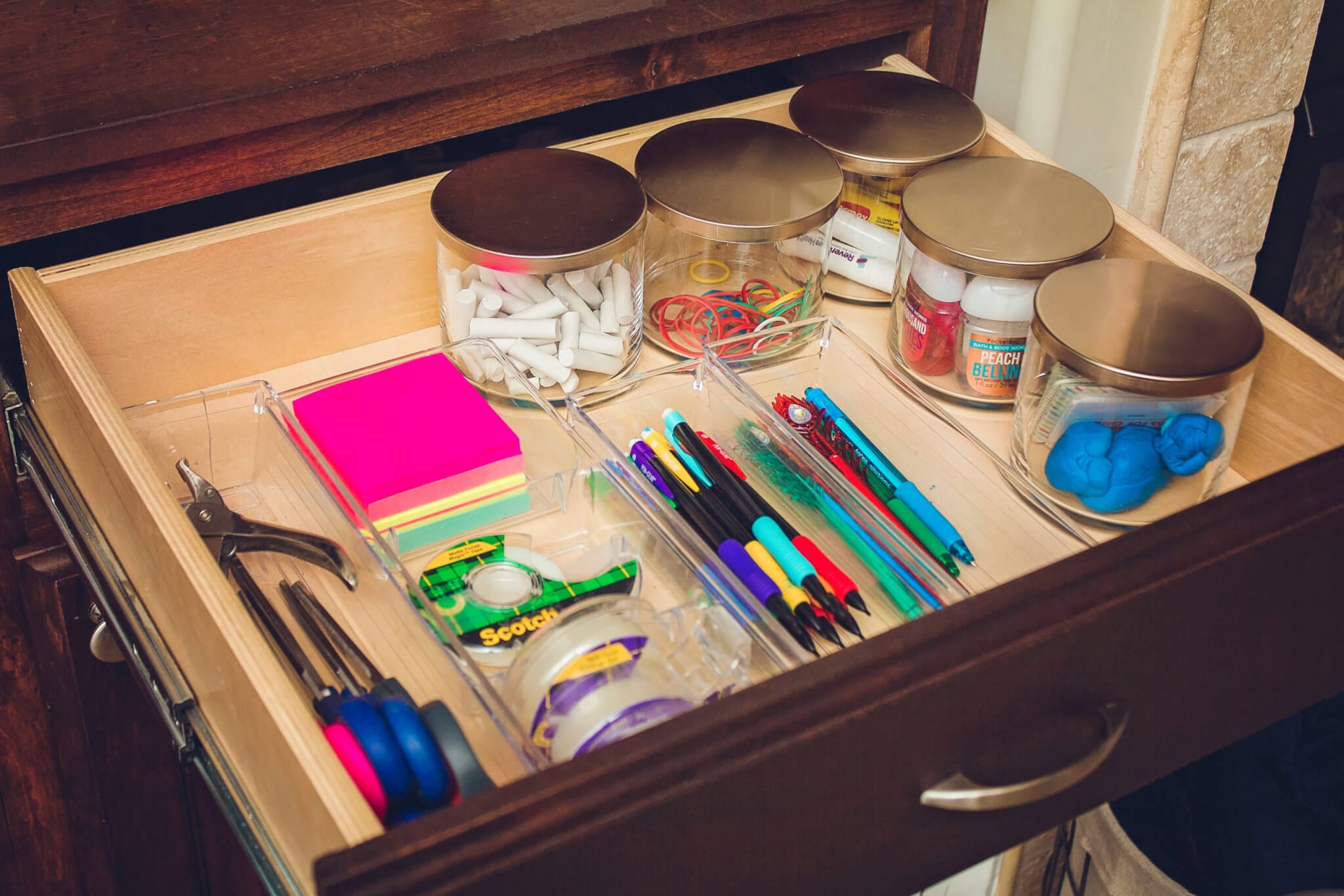 Clutter Attracts Clutter
What do I mean by 'Clutter attracts Clutter?'. Well, have you ever noticed a particular space in your home, such as the kitchen counter or laundry room, that people tend to put things down when they walk in the door? All it takes is for ONE PERSON to put ONE THING down in a place that it doesn't belong and the next thing you know, it's a disaster. Please tell me I'm not the only one!
I particularly notice this on the weekends with my family. If we are on the run and don't have time to clean up after breakfast, it is all downhill from there and by the end of the night, our house looks like a bomb went off! Why does that happen? I believe that we subconsciously see that there is already a mess there, so why not just set my stuff down and 'I'll clean it up later'. Are you guilty of that? I know I am! For this reason, I try really hard to keep my house picked up on a daily basis.
Try to notice this week where the 'Clutter Attracts Clutter' theory manifests itself in your home. It can be overwhelming to think of keeping your whole house picked up all of the time. Start this week by picking one problem area and make an effort to keep it picked up for 1 week and see how it makes you feel. Then pick an additional area the following week!
Concentrate on One Area
I forgot to take a before picture of my drawer, but it was a total mess. So one day I decided to organize it. I removed EVERY single item from the drawer, threw out things that I didn't want/need anymore. Then I created specific areas where each type of item belonged. In my junk drawer, I utilized some Bath and Body Works candle jars that my neighbor was finished with. I took off the outer wrapping, put them in the freezer for about an hour to harden the wax, and then chipped away at the wax until it popped out! Not only is it beautiful, but it is such an easy, cheap storage solution if you already have the jars or know someone who does.
My clear containers come from Dollar Tree. The long clear ones can be found here. The clear 3-compartment container can be found here. So for only $4, I completely transformed my junk drawer and set myself up for success because every type of item has a home and everyone in my family knows exactly where things go.
The Challenge
I challenge you to take one spot that always seems to attract clutter and try to keep it picked up this week and see if that helps! Where is your "Clutter Spot" in your house?