Hanging Ironing Boards: How to Choose the Right One for You
If you're looking for ways to save storage in your laundry room, a hanging ironing board might be the perfect solution for you.
In this post, we will discuss the different types of hanging ironing boards and their benefits. We will also provide tips on how to choose the right one for your needs.
So, whether you're looking for a traditional hanging ironing board or one that's foldable and easy to store, we have you covered!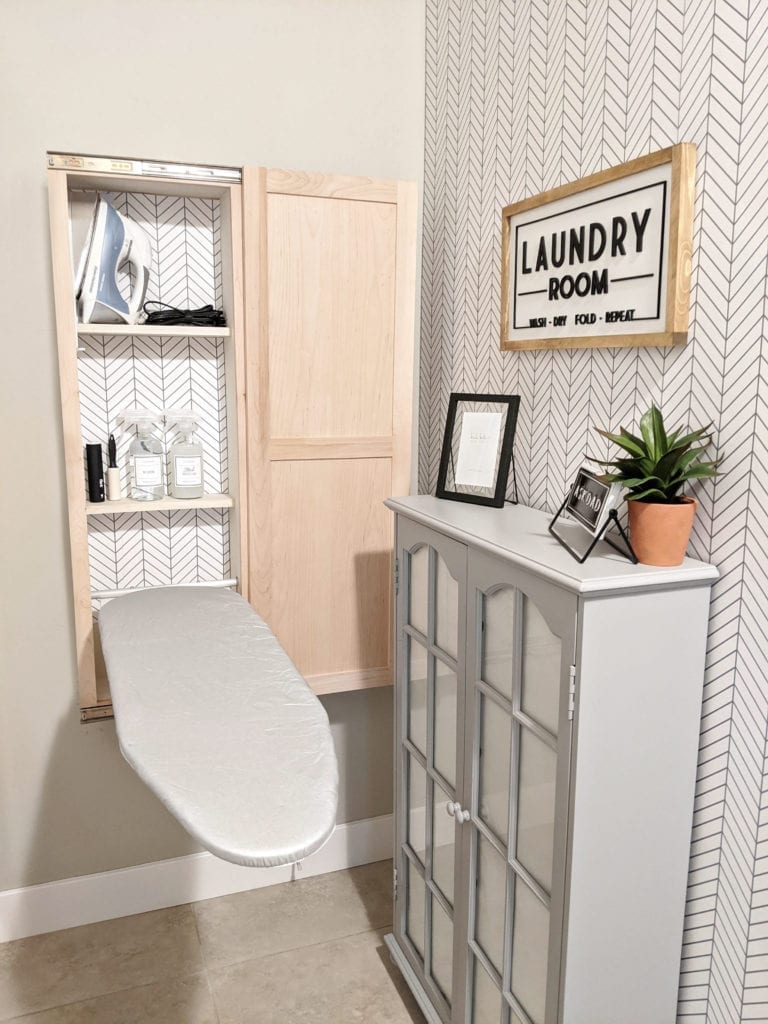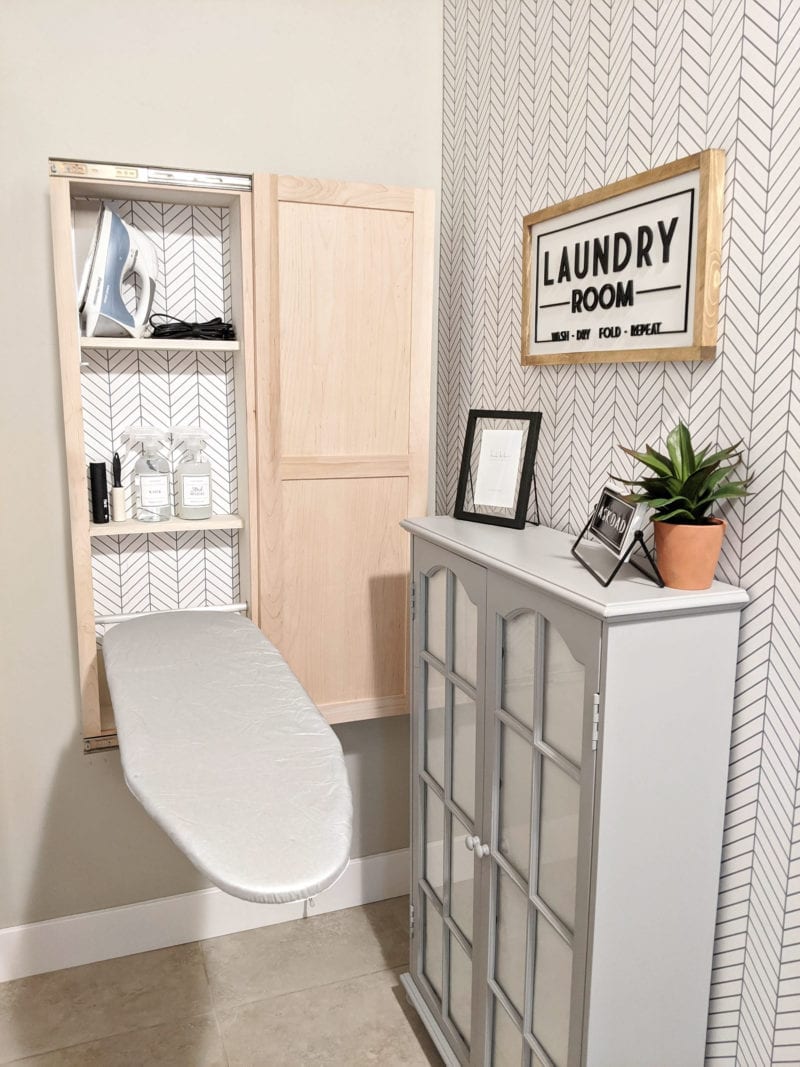 Why do I need an ironing board?
If you're wondering why you even need an ironing board… I get it. If you have a small home and no storage, it can be hard to bring another item into your home. Especially an item that isn't very fun – like an ironing board.
The truth is, depending on your space and laundry area, you have a few different options. Some people just put a towel or ironing mat down and iron on top of that, but using an actual ironing board will give you a sturdier surface and make ironing clothes much easier.
You can look into getting a tabletop ironing board, which is usually small and can easily just be placed on top of a table or counter. A tabletop ironing board (or a similar type of compact ironing board) can be a great option for small spaces. You can easily store a tabletop ironing board under a bed or dresser or on a storage shelf when not in use.
However, having a small ironing board can be tricky when you want to iron larger items like dresses or pants. There are times when you really just need a full size board.
Door Ironing Board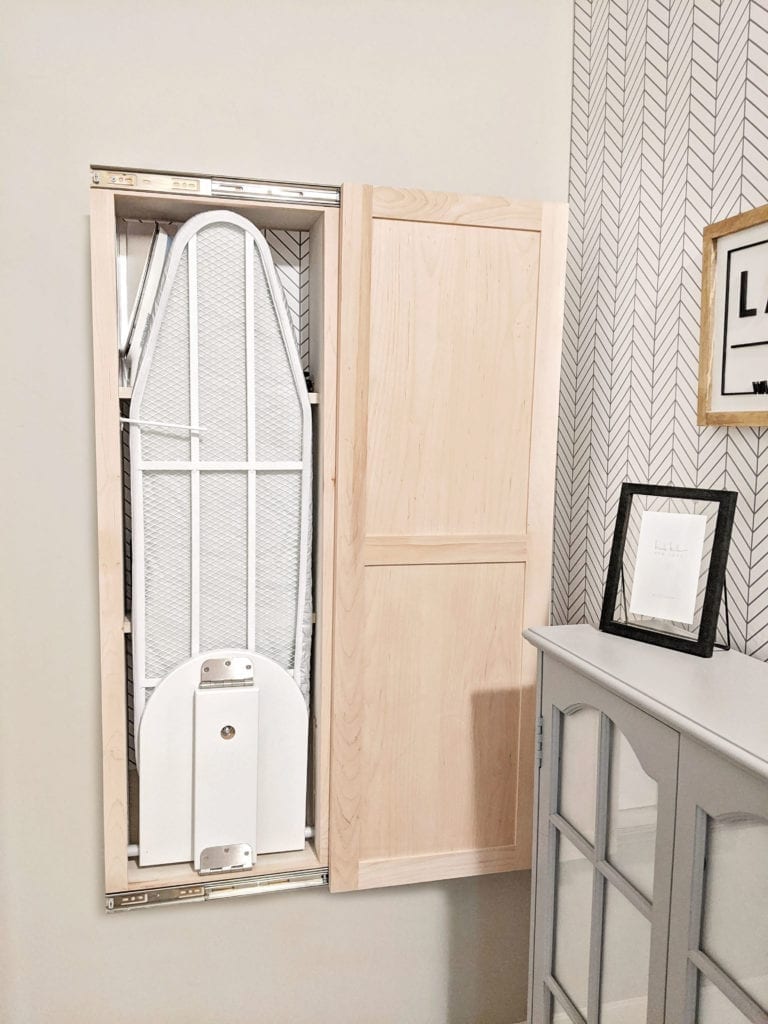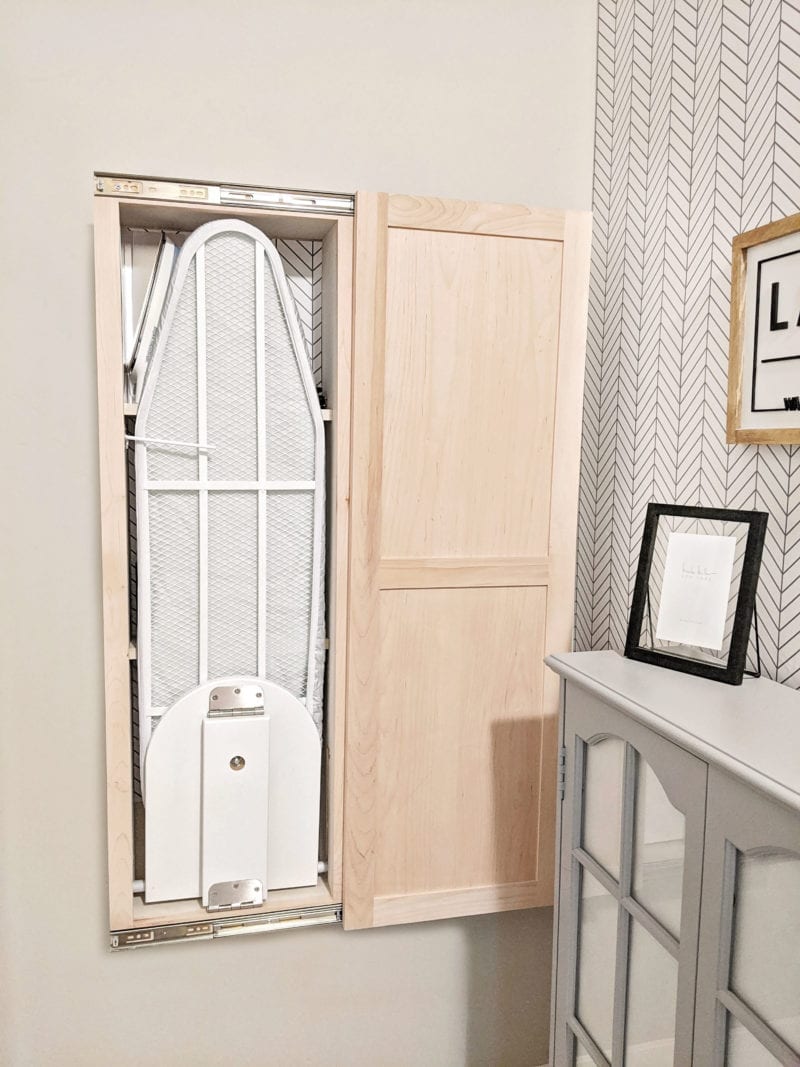 What is a hanging ironing board?
When you hear the term "hanging ironing board," you might have a few different things come to mind. For some, a hanging ironing board is one that is simply mounted to the wall. For others, it might be an ironing board that can be hung up when not in use – similar to how you would hang up a towel.
While most people don't have mounted ironing boards these days, we'll discuss them and possible benefits to them as well as the benefits of freestanding ironing boards that can be hung on the wall.

Benefits of Hanging Ironing Boards
There are several benefits that come with hanging ironing boards, but one of the biggest benefits is how much space they save. Here are a few of the different types of hanging ironing boards you can get or install, as well as some of their pros and cons.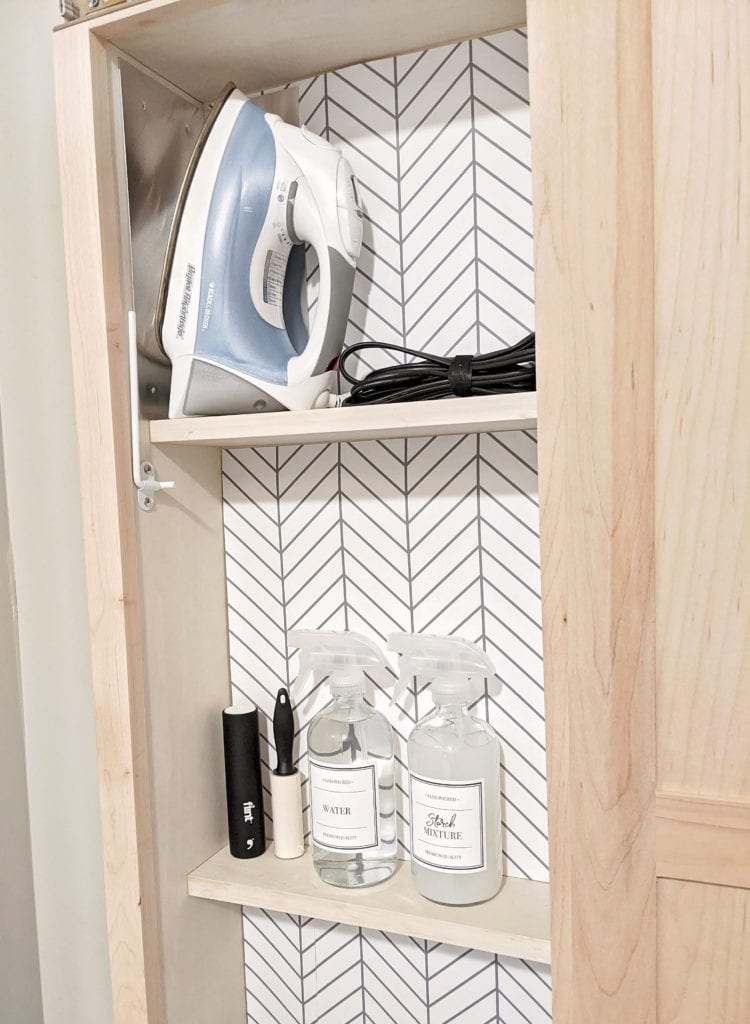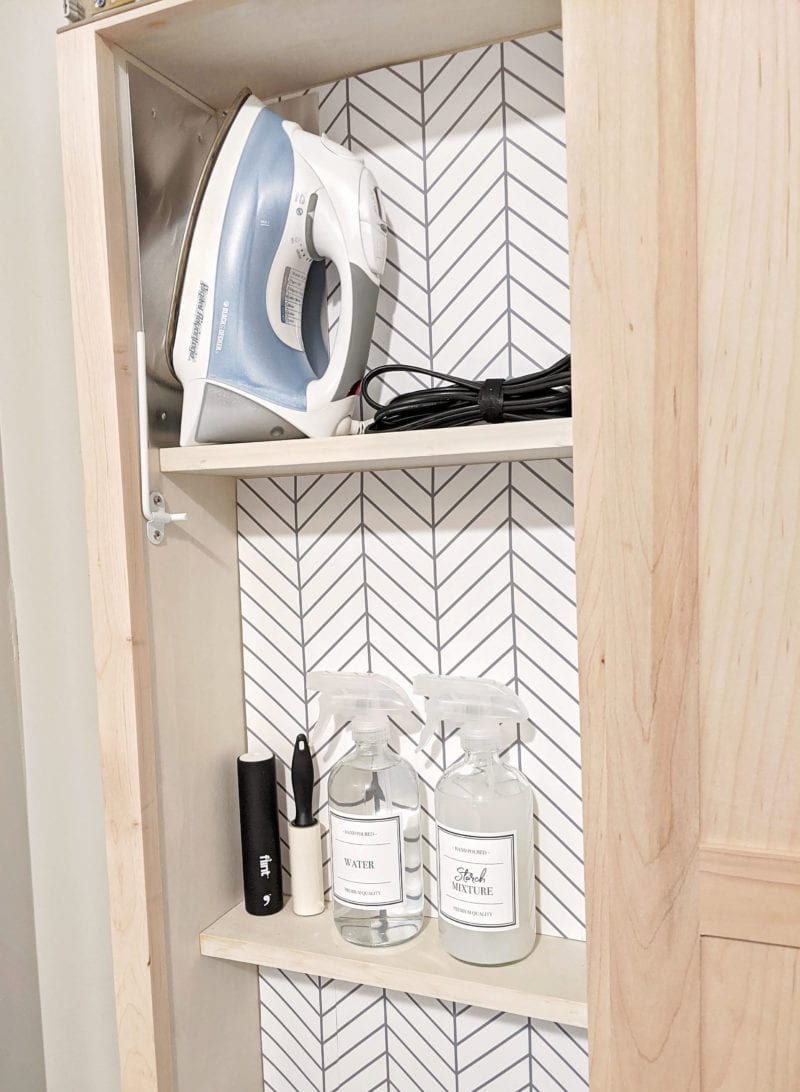 Freestanding Ironing Board
The most popular kind of ironing board is a freestanding one. This is the type that most people have. It's also the type of ironing board that takes up the most space. If you have a small laundry room, you might not have enough space for a freestanding board. But if you do have the space, this type of ironing board is very convenient because you can move it around to wherever you need it.
This type of ironing board comes in either a compact size or a full-sized ironing board, and the fact that they are freestanding (with no counter or table underneath) makes it easy to maneuver the clothes and iron large pieces of clothing.
Another benefit to these ironing boards is that they usually have an adjustable height. So you can choose its locked position depending on how tall you are – so anyone can use these ironing boards with ease. The adjustable height is a huge bonus to freestanding ironing boards.
Printable Labels From our Shop
How to Hang a Freestanding Board
If this is the type of ironing board you want, make sure you get one that folds down into a flat, compact frame. Then, when you're done with it, it just smoothly folds down with the legs right against the board, and you can store it away.
Often, the ironing board will have something on the underside that easily hooks onto wall or door hooks for easy storage. Hanging your ironing board which is a great space-saving solution if you don't want it taking up precious floor space.
This also helps if you have a lot of narrow, small spaces in your home. You can easily slip an ironing board, now compact once it folds up, behind a door, in between the wall and dryer, under the bed, or in the back of a coat closet. Find somewhere to store your ironing board in your house that is convenient and easy to access.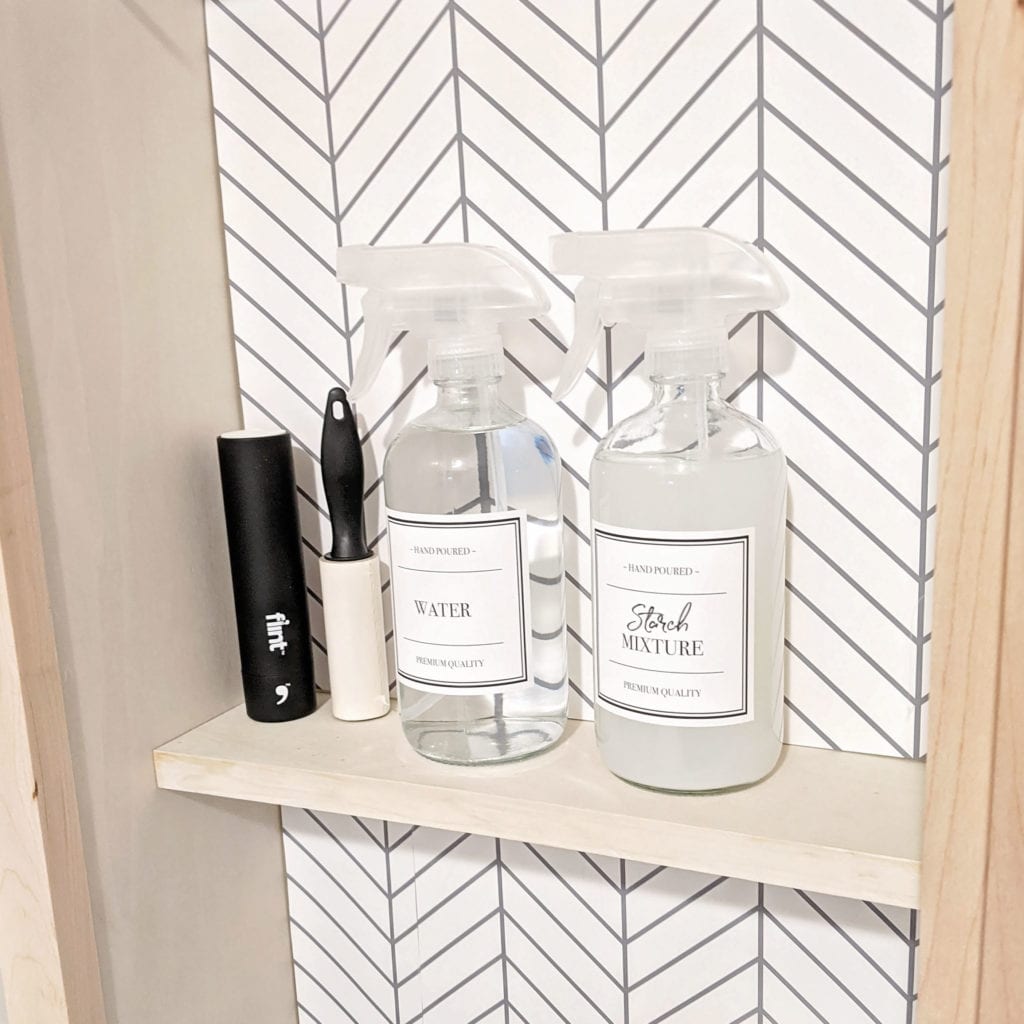 A door ironing board is another fairly common type of hanging ironing boards. It is designed to hook over the door. Space cushioned bumpers protect the door from scratches.
These hanging ironing boards are typically very lightweight and can be easily supported by any standard door. You may be able to also find a standard door compact design ironing board for a small door. This will save you even more space.
A door-hanging ironing board folds up against the door when you're not using it anymore. It doesn't have legs, since the door supports the door ironing board. They are still very sturdy though, so don't worry about that!
A door ironing board can be a great option for a stable ironing surface.
Wall Mounted Ironing Board
Wall-mounted ironing boards are another excellent storage-saving option. You can install them anywhere, just make sure that it's close to an outlet!
Like hanging ironing boards, mounted boards fold up when you're not using them. They often have one set of legs that swing out when you want to use the ironing board so it's balanced and stable.
Mounted ironing boards are sturdy and are often built into a recessed cabinet. You may also get an ironing board cabinet, which is a separate freestanding cabinet (not built-in like a wall-mounted ironing board) or similar items.
Then, when you're done ironing, you can just close the frame of the ironing board back into the wall or cabinet.

Other Things to Look For In a Great Ironing Board
Most of these boards come with something on the end that is an iron rest. It's usually a metal area that you can rest your iron on when you're not using it or if you need to put it down to readjust the clothes on your board. If you're looking to save space, look for an ironing board with a retractable iron rest.
Another thing to look for in a good ironing board is a sturdy frame with stable legs or hanging apparatus. Most boards are lightweight, but you still want to make sure your ironing board is heavy-duty and sturdy enough to handle heavier clothes like coats and the pressure of the iron. You want to feel confident you can plop stuff on your ironing board without it collapsing!
The best ironing boards have a nice amount of padding on the surface. Having an ironing surface with padding is important because that padding will help you get a nice even and flat surface when you press clothes. You don't want to feel the metal frame of the ironing board under your clothes when you're ironing them!
What type of ironing board should I get?
When deciding what type of ironing board to get, consider how much space you have and how often you'll be using it. If you don't have a lot of room, door hanging or mounted boards can be the best ironing boards for you because they can be stored out of the way and don't take up much room. Consider getting an ironing board that can hang to easily store it away when not in use.
If you want to be able to move around your house, get one that is freestanding rather than mounted. Then you have more flexibility with where you can move it.
Make sure you get a sturdy ironing board with nice padding that stores away somewhere you can easily access it whether that's behind the door or in a closet.
Also, consider getting on with an iron rest because an iron rest can really make ironing easier. Some also come with other accessories like a heavy-duty cover that you can cover your board with when you're not using it to protect the surface and padding. So you can keep a lookout for a cover or other accessories if that's important to you!
The Benefits of Ironing Boards That Can Hang
Ironing boards that hang take up less space and can be stored easily. They are so convenient and I'm sure you'll absolutely love having an ironing board that you can hang out of the way.
Decide what aspects of an ironing board are most important to you. Make a list of the top picks for what you're looking for in a good ironing board. The best ironing board is just whichever works best for you! Whether it has an iron rest, whether it is super sturdy, whether it has specific dimensions for storage purposes, whether it comes with a cover and other accessories, or whether it doesn't cost a lot of money – you need to decide on those.
But, at the end of the day, regardless of accessories or the rest, getting an ironing board that can hang on the door or be easily slid into the closet for storage will make your life much easier. Measure the dimensions of your storage space and find an ironing board that is five stars in your book.
Ironing your clothes may be a chore, but it doesn't have to be the worst!